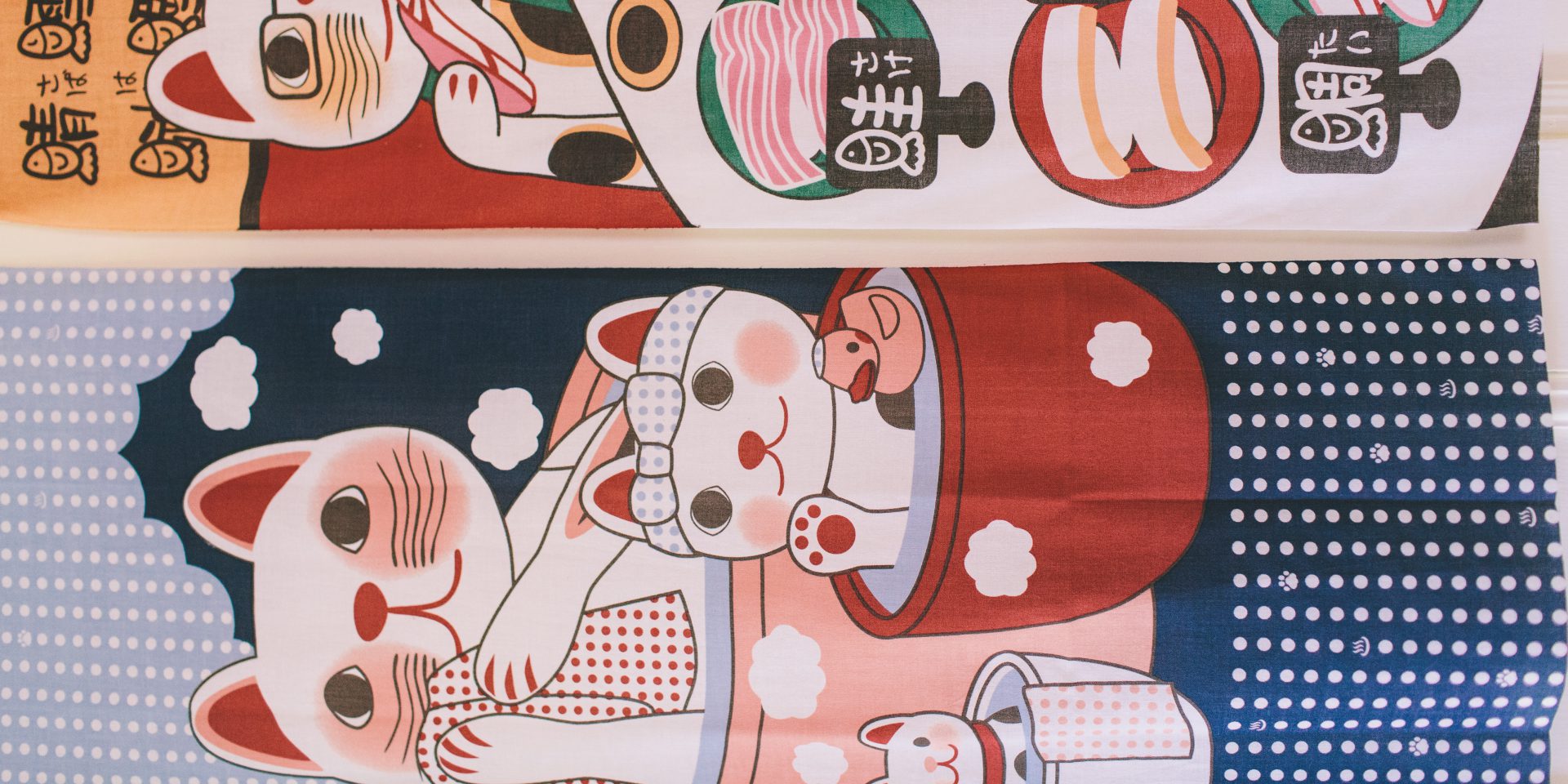 Marley and Rod's home is adorned with Japanese ornaments reflecting their long standing love of Japan and its culture. This love also crosses into Marley's cooking where her signature rosemary brownies were proceeded with a 'home style' Japanese Nikujaga.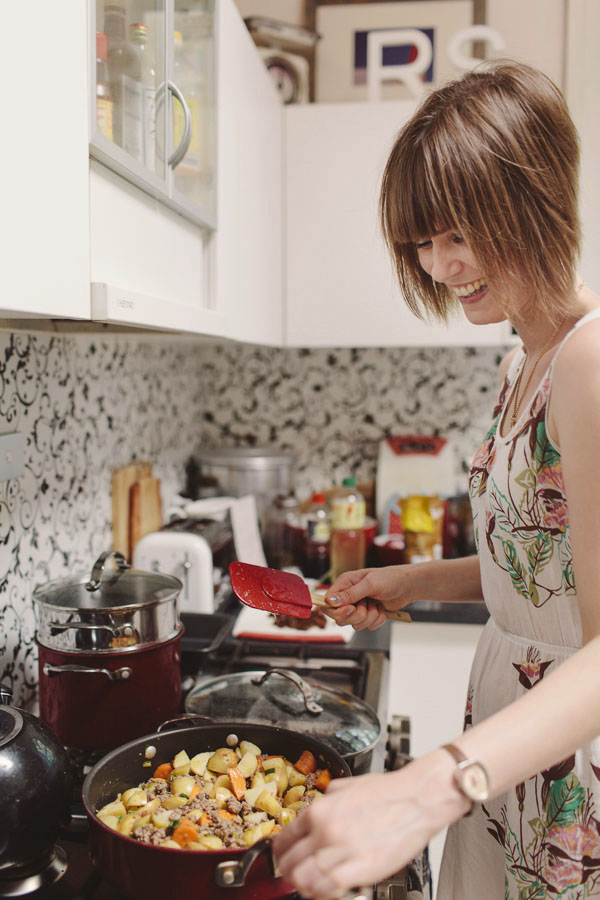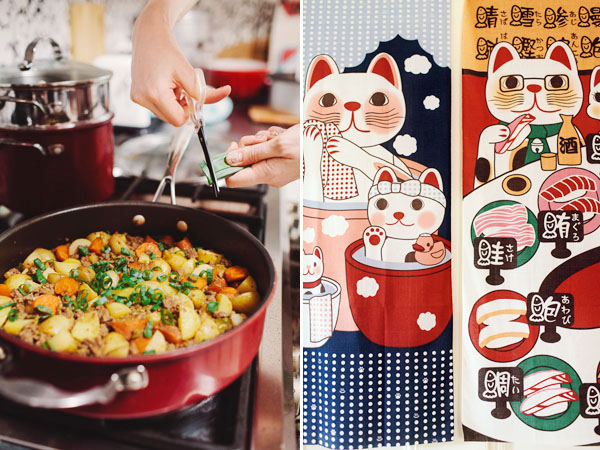 Marley: I studied Japanese from kindergarten through to uni, including a high school home-stay in Shizuoka and a semester on exchange at Tokyo's Hosei University.  Although I no longer study Japanese nor use it professionally, I still have a strong affiliation with the country – especially its cuisine! – and visit as often as I can.  My husband Rod has become a dedicated Japanophile too, since our honeymoon in January 2011.  One of my earliest restaurant memories is an excursion to a Japanese restaurant with my Year 1 class and having a bento box. I remember being so excited by the mini fish-shaped bottle of soy sauce and the piece of decorative plastic grass!  I've loved Japanese food ever since, and I frequently cook 'home style' Japanese meals for Rod and our friends.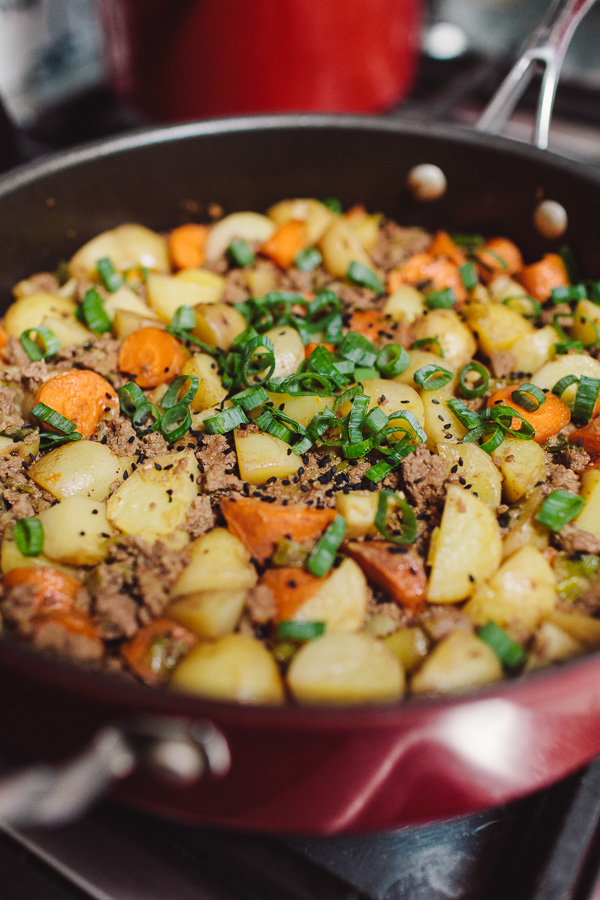 Marley's Nikujaga (literally means Meat Potato) – moist, savoury and delicious!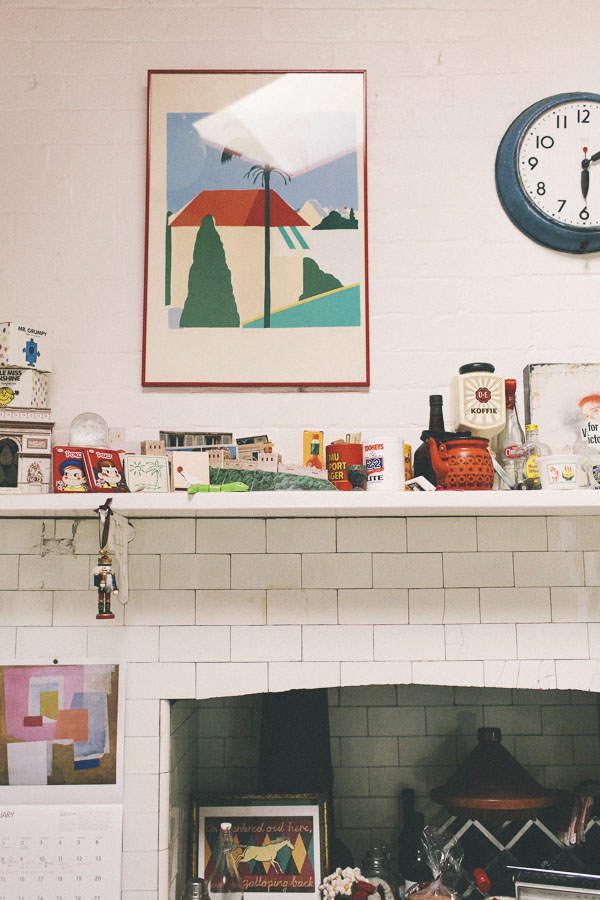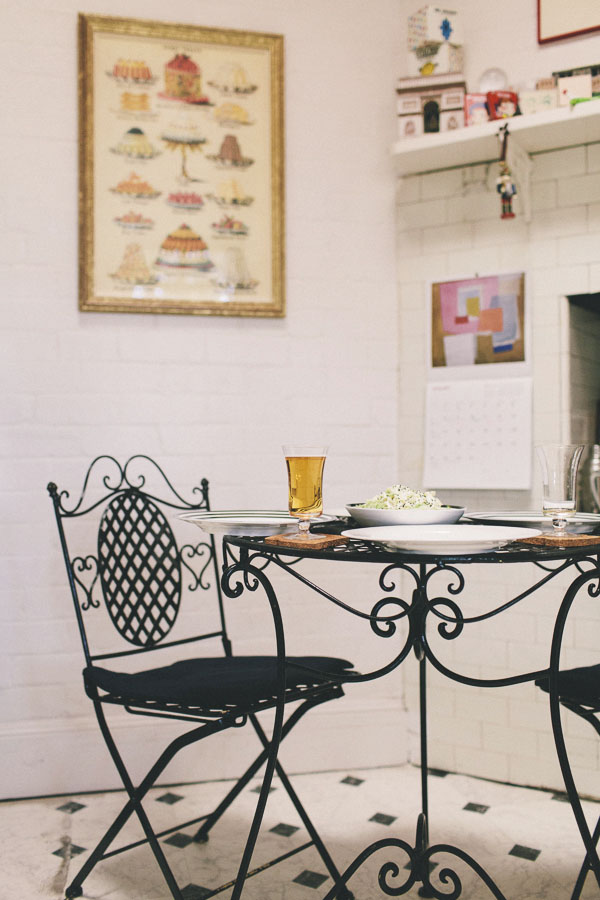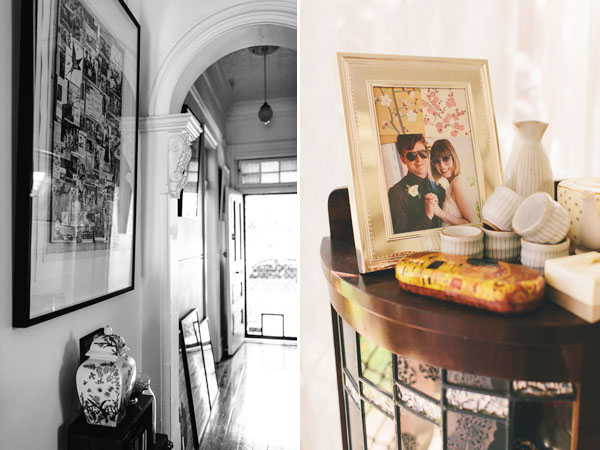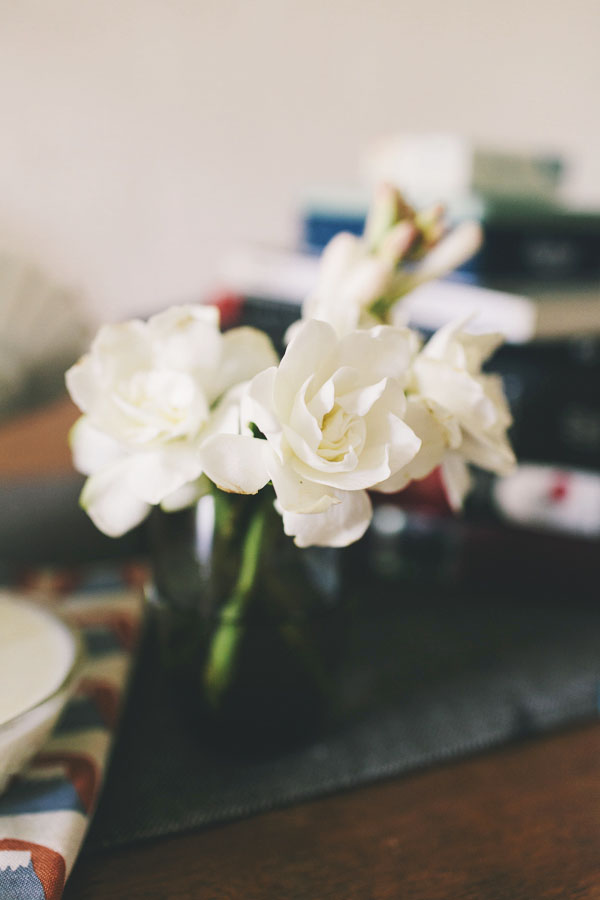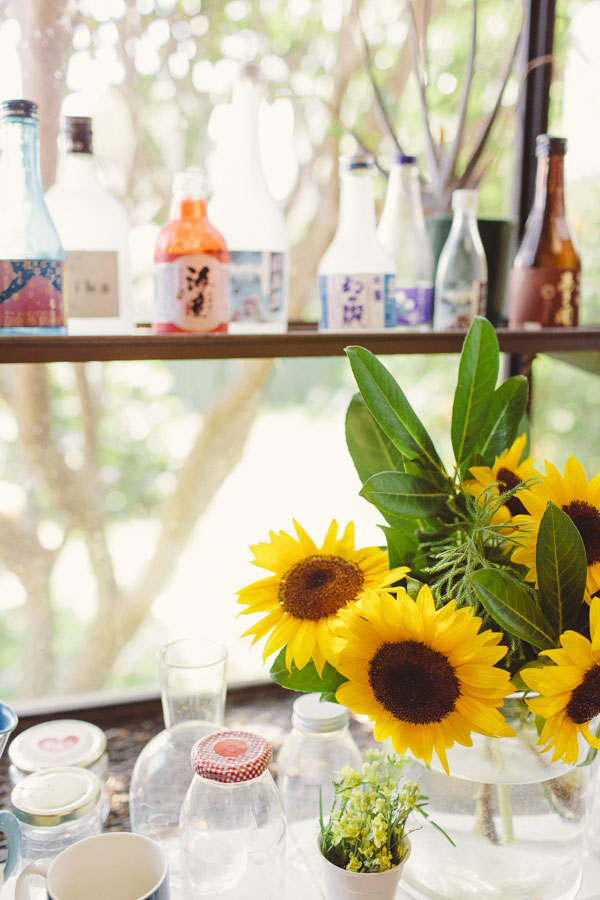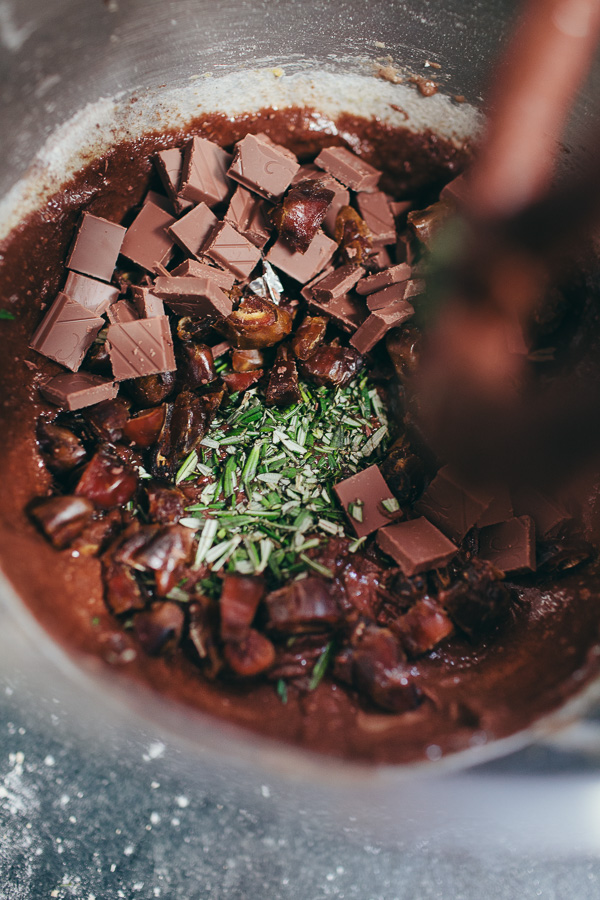 While the Nikujaga is simmering, Marley quickly whips together her signature rosemary brownies.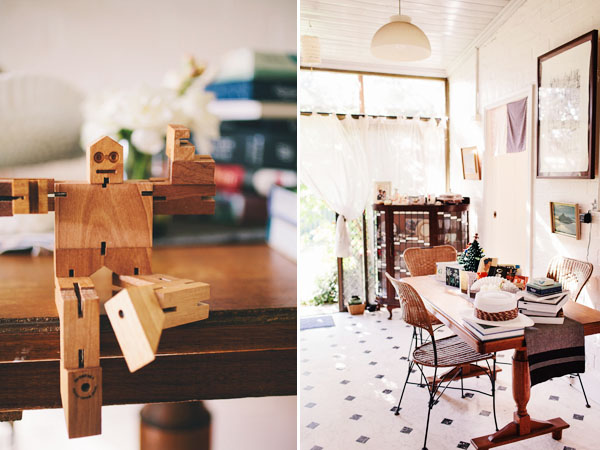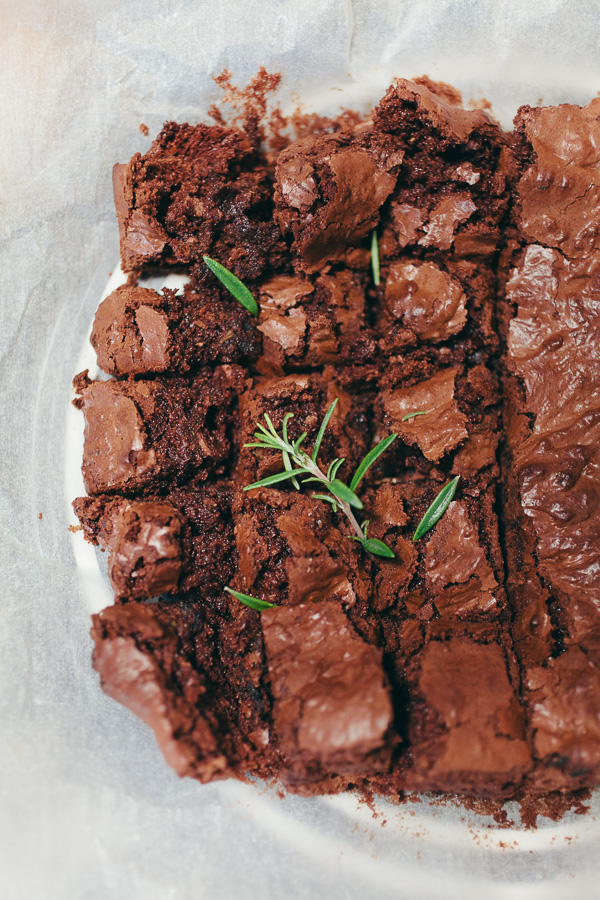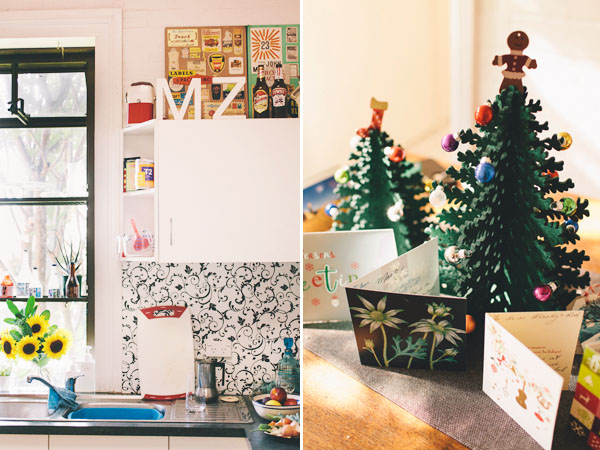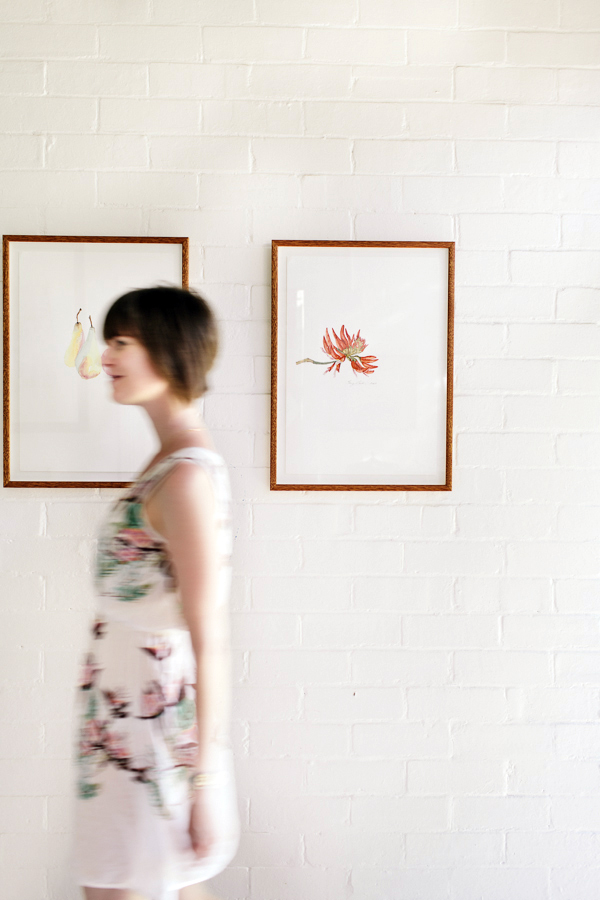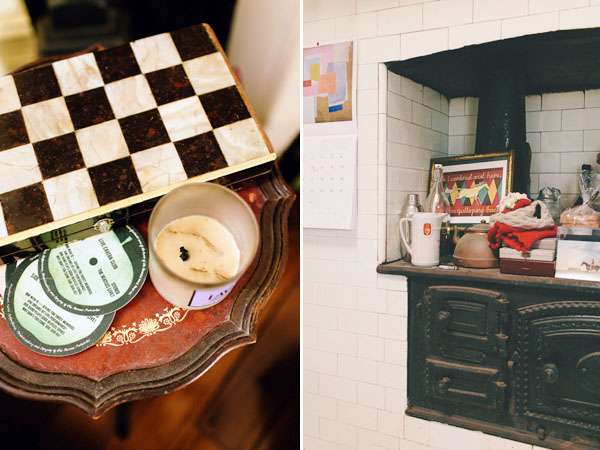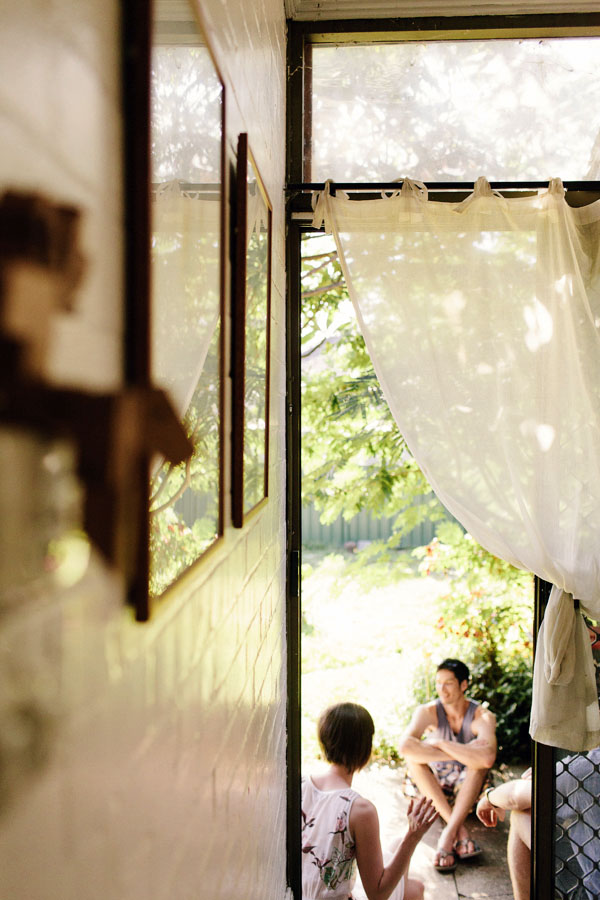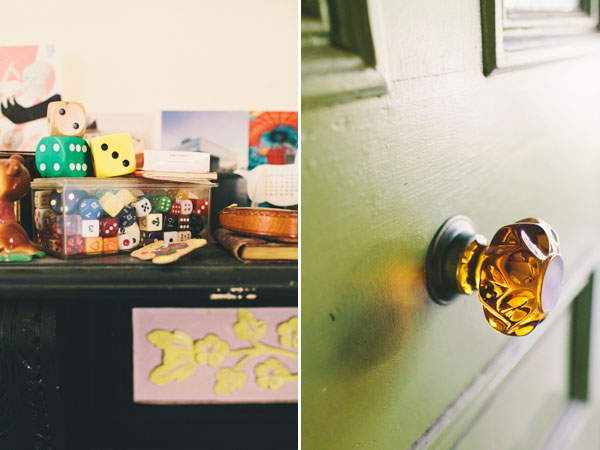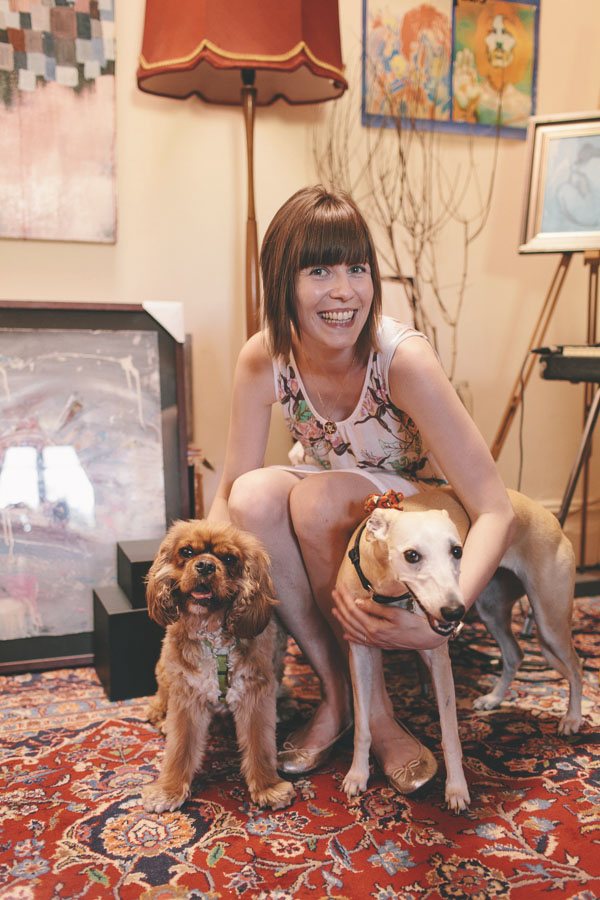 Who: Marley
Home is: 

Annandale, but for the past few years Newcastle

Family origin: English, Czech and Anglo-Australian
I can't live without my: Beautiful little 5-year-old rescued whippet, Honey, and husband, Rod  (note the order!).  Also can't live without cups of tea (brewed very strong, lots of skimmed milk, no sugar).  Kitchen-wise, I can't live without my large, glass-lidded, non-stick pan (wedding present from dear friend Katie) which I regularly use for risotto and many other dishes
Occupation: Prosecutor
Dream job: Restaurant critic for The Times (London).  Unfortunately we don't live in London, and the wonderful Giles Coren already has this job!
Childhood taste: Mum's farfalle pasta with butter & parsley (her go-to meal for me when I was very small), and her chicken, mushroom & asparagus risotto (always my request for birthday dinners); my grandma Mitzi's jacket potatoes with bacon bits & cheese; regular family yum chas at Nine Dragons on Dixon Street (still regular!)
I will always have in my pantry: Marks & Spencer Extra Strong tea bags, T2 Melbourne Breakfast loose leaf tea and also some sort of fancy loose leaf Earl Grey; arborio rice and good quality stock powder; Japanese basics (miso pastes, Kikkoman soy sauce, cooking rice wine, variety of noodles, Japanese rice); tinned tomatoes and Barilla pasta
The one place I must visit: We have a bad habit of revisiting places (Melbourne, London, Tokyo, Berlin) justified by the desire to visit friends living there, and the never-ending amount of things to see, do and eat in those cities!  I am keen to see more of Japan though – it's definitely now time to branch out and visit the other islands!
Go to meal: Risotto with whatever I have in the fridge or growing in the veggie patch (last night was bacon & Swiss chard) or a Japanese noodle soup.  Or avocado on toast if it's just me
3 Unforgettable meals: I am totally going to cheat and squeeze in a few more than 3. 1) For an overall 'perfect meal' experience: we have had anniversary and birthday dinners at The Gilbert Scott restaurant at London's historic St Pancras Station – amazing building, wonderful service and a seasonal menu of excellent 'mod Brit' food. 2) Practically every meal I've ever eaten in Japan, except at my horrid uni dormitory!  The emphasis which the Japanese place on perfection in their food makes every meal memorable, from a convenience store onigiri, to a bowl of noodles at a suburban ramen-ya, to a formal kaiseki dinner. 3) Several stand-out restaurant meals over the past 12 months: Burger & Lobster (London), Cail Bruich (Glasgow), Subo (Newcastle), Golden Fields (Melbourne), Ippudo (Sydney)
Perfect night in/out: In: risotto, wine and telly with hubby and dog.  Out: the unfailingly excellent pizza, wine and ocean views at the Merewether Surfhouse bar with my Newcastle girls; or if we're in Sydney, a catch-up dinner (Chat Thai in town is a repeat favourite) with our old friends
My piece of Sydney: Town (with David Jones as the epicentre) and the inner West (specifically, Annandale, Glebe, Newtown)
I do my groceries at: Our local Aldi, and the growers' market for fresh produce and specialty goods
Guilty pleasure: Peanut butter M&M's, either bought expensively here in tiny packets, or brought over in bulk from America by my bestie Alana.  And take-away lazy dinners of burritos and beer from Guzman Y Gomez
Who does the dishes: Rod, as I'm the cook. He is assisted by the dishwasher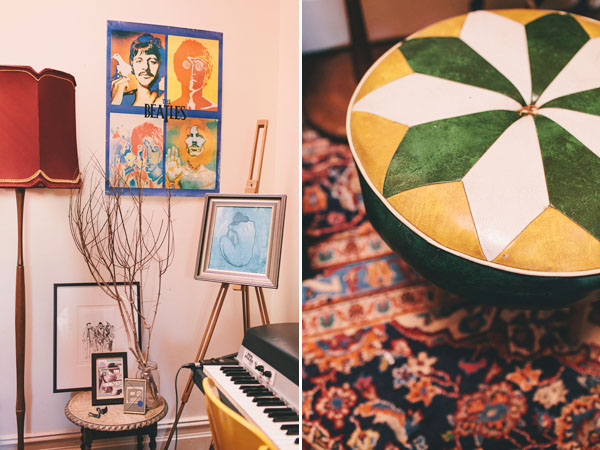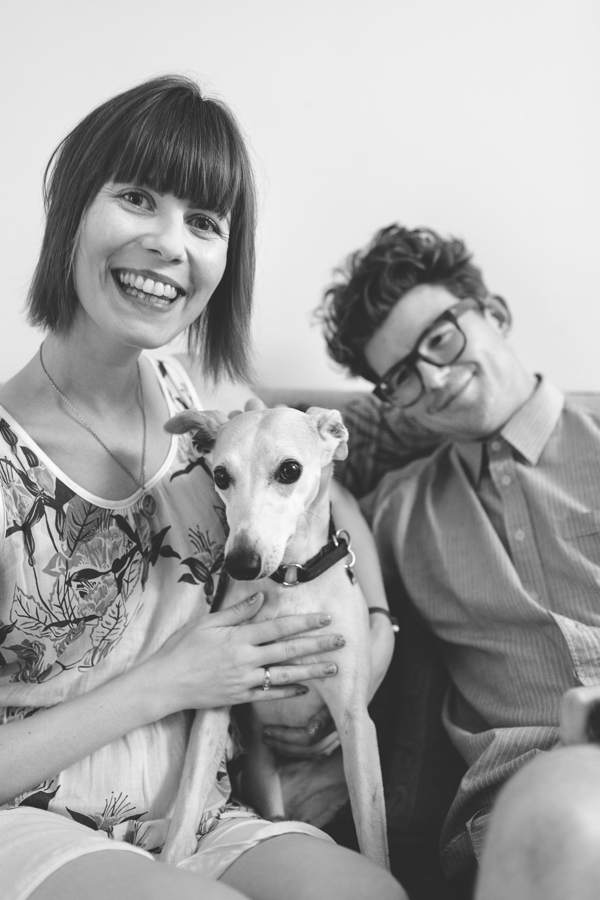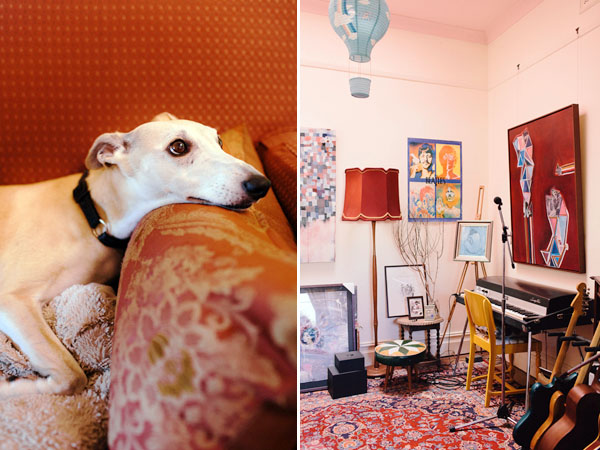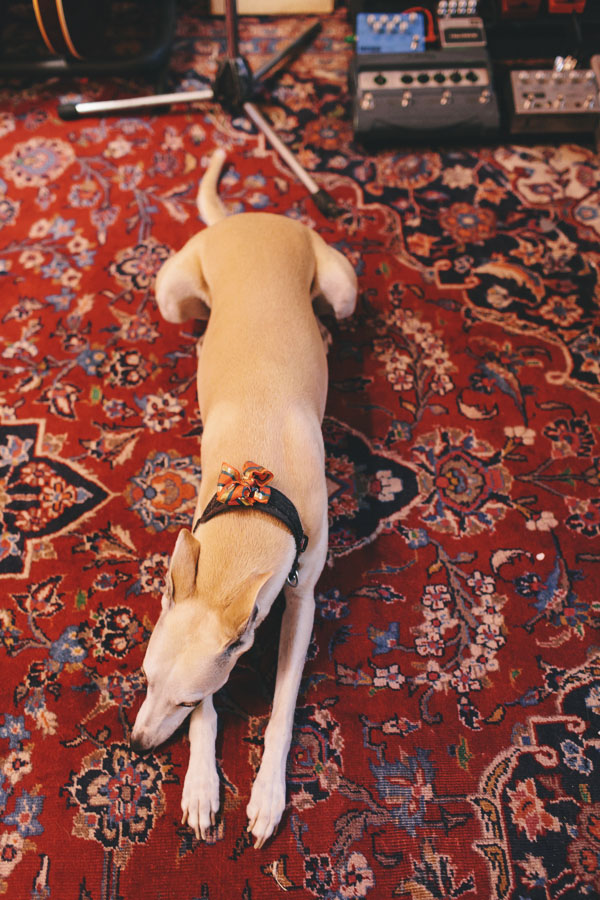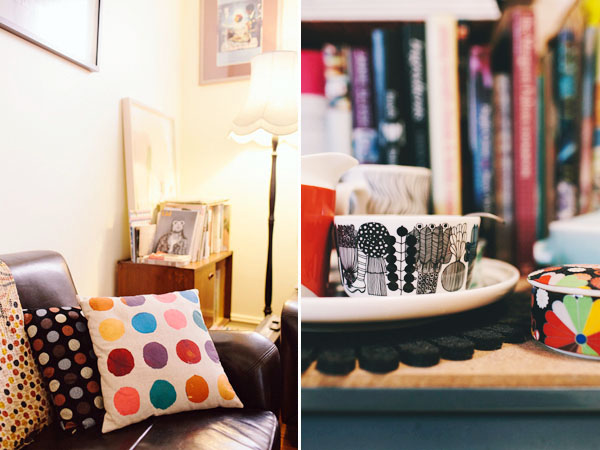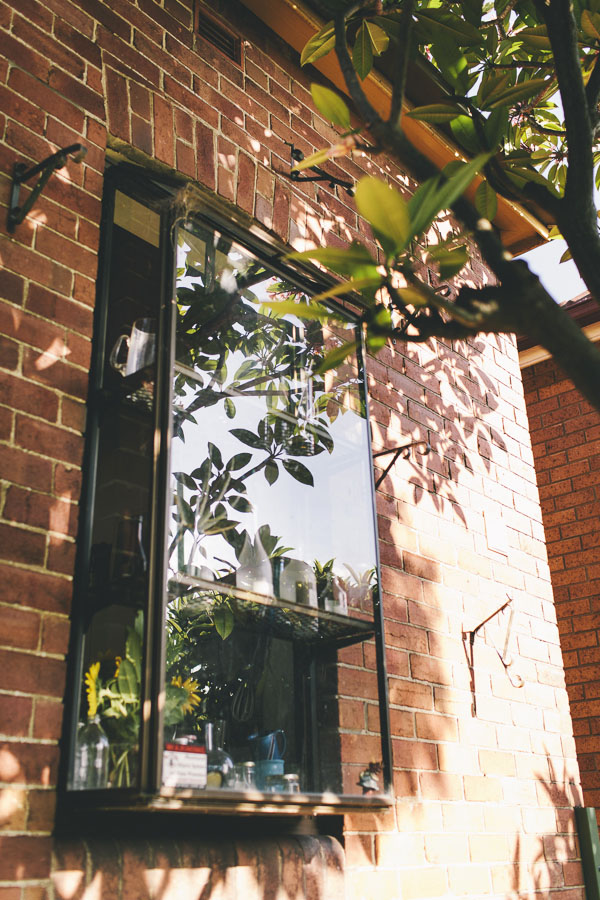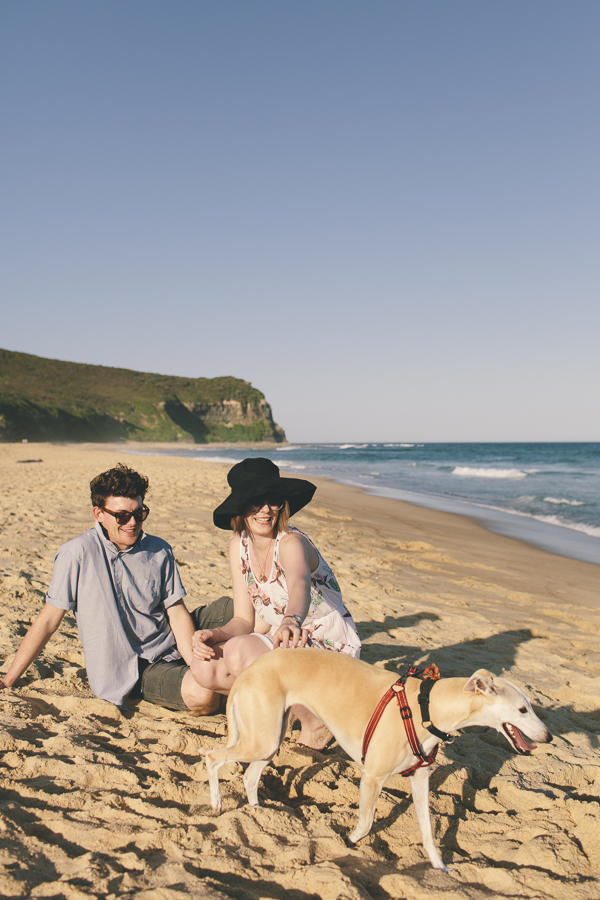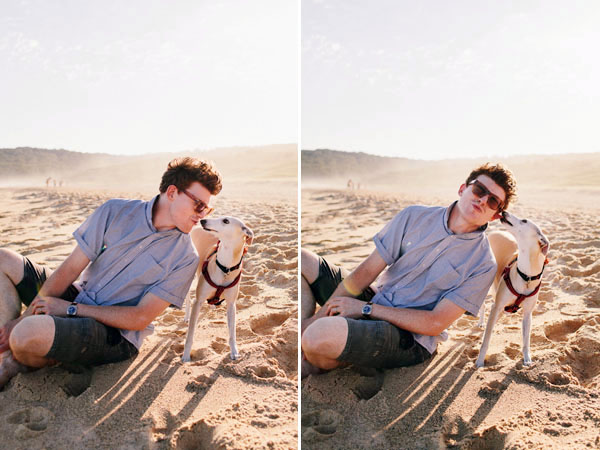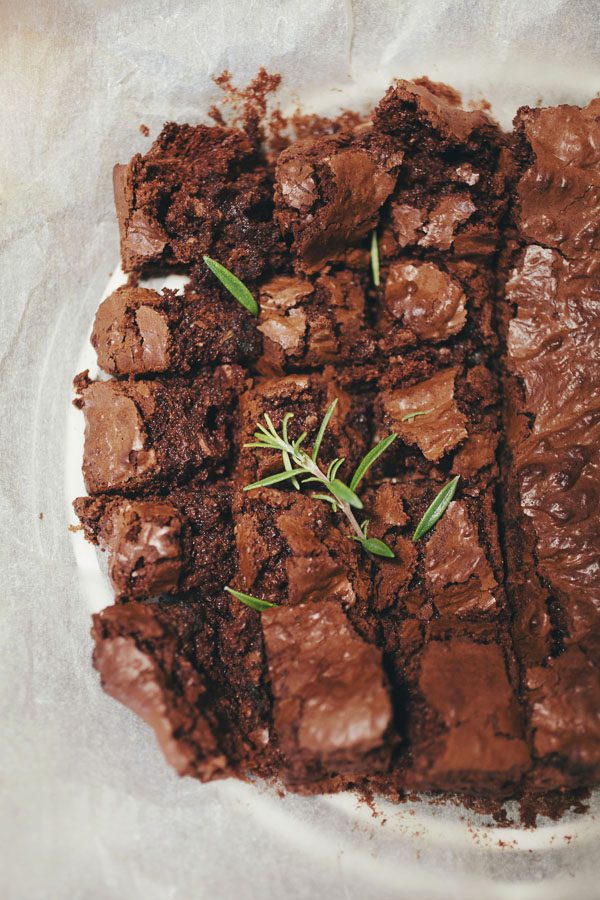 Marley's 'Signature' Rosemary Brownies
Prep time: | Cook time: | Serves 6
100g dark chocolate (85% cocoa solids is best)
100g butter
300g raw caster sugar
50g chopped dates
2 eggs
100g wholemeal self raising flour (for best texture)
large sprig of fresh rosemary, chopped very finely
Pre-heat the oven to 180˚c. Line a square brownie tin with baking paper.
Melt butter with chocolate. Beat eggs and sugar until smooth and creamy. Add choc/butter, mix well. Add flour, chopped dates and chopped rosemary – stir well. Try not to eat too much raw batter!
Pour into prepared tin and bake for 35 mins, then test with a skewer. If too gooey, keep in oven for a further 5-10 mins. (Unlike a cake, opening the oven door on a batch of brownies won't do them much harm as they don't rise much anyway.) The brownies are done when the skewer comes out with a bit of goo but isn't totally coated in uncooked batter. Leave to cool in the pan, then turn out and cut into squares.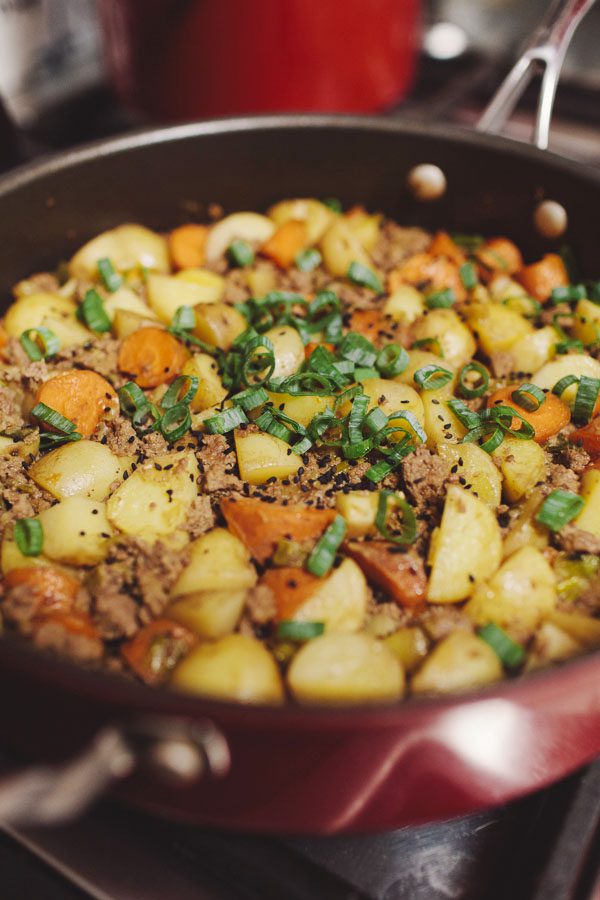 Nikujaga 肉じゃが (Japanese home-style meat & potato stew) served with brown rice
Prep time: | Cook time: | Serves 4
▪ 750g chat potatoes, cut into quarters with skin on
▪ Couple of carrots, cut into similar sized chunks to the potatoes
▪  4 large green onions, chopped fairly finely
▪ 1 thumb-sized knob of fresh ginger, peeled and chopped finely
▪ 250g beef or pork mince
▪ 1 tbs sesame oil
▪ 3 tbs soy sauce
▪ 1 tbs sugar
▪ 1 tsp instant dashi powder
▪ 3 tbs unsweetened cooking rice wine, ideally cooking saké (not mirin – it's sweet)
▪ 2 cups short or medium grain (NOT long grain) brown rice
Heat sesame oil 

 in a large lidded pan

.  Sauté the onion, ginger and meat until the meat is browned. Add the potatoes and sauté  for a couple more minutes.
Add the carrots, soy sauce, sugar, dashi powder, rice wine*, plus enough water to cover the potatoes. Bring up to a boil the lower to a simmer. Let simmer  with the lid on for about 10 minutes, then with the lid off for another 10. The dish is ready when the potatoes are 

properly

 cooked through (no one likes a semi-raw potato) and there is some but not too much liquid left in the pan (you don't want meaty potato soup!).  Serve on brown rice, prepared as below. *There is an Australian-made saké readily available called Go-Shu, which I would not recommend anyone buy to drink, as it is very poor quality and tastes like meths.  But it is great to have on hand for cooking, and you can buy it at most bottle shops, rather than having to source Asian cooking wine at a specialty store.  About $20/bottle and it'll last for ages as you only ever use a couple of tablespoons in any Japanese recipe.
You need 2 things for perfect Japanese-style brown rice:  a rice cooker and SOAKED RICE.  You must SOAK THE RICE FOR HOURS. LITERALLY HOURS. THE LONGER THE BETTER. Follow your rice cooker's instructions for rice-to-water ratio, then let your rice cooker do the rest! Remember: the brown rice will not taste Japanese unless it has the right texture, which is only achieved by soaking and using a rice cooker.