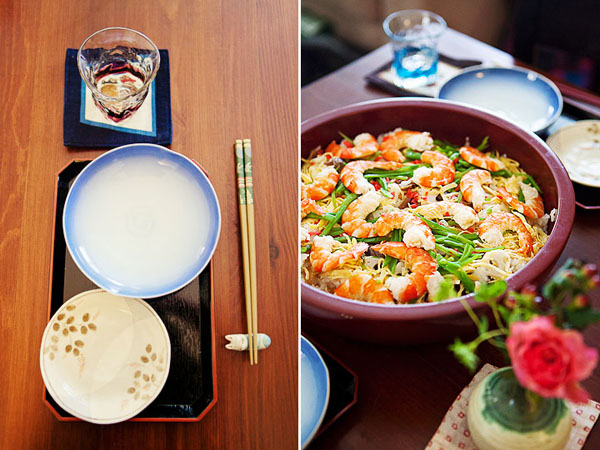 In Memory of Mrs Masako Kobayashi
Last year, I had the privilege of meeting Masako, a very lovely woman – mother of my dear friend Chiho. I went to Chiho's place to meet Masako for the first time as she visited Sydney to help Chiho looked after her second born. Masako greeted me with lots of smile and a beautiful Japanese luncheon. She was most proud of her signature miso soup with the added poached egg.
Unfortunately Masako passed away this year after being in a coma for a week due to motorbike accident. She was on her way to the grocery store nearby and a car hit her motorbike.
Her enriched life was very much celebrated and about 200 people attended the funeral in Nara, Japan. Masako has left many beautiful memories and cooked delicious food for all the people she loved and met in her lifetime. I think it is such a great thing that she left us these recipes to remember her by.