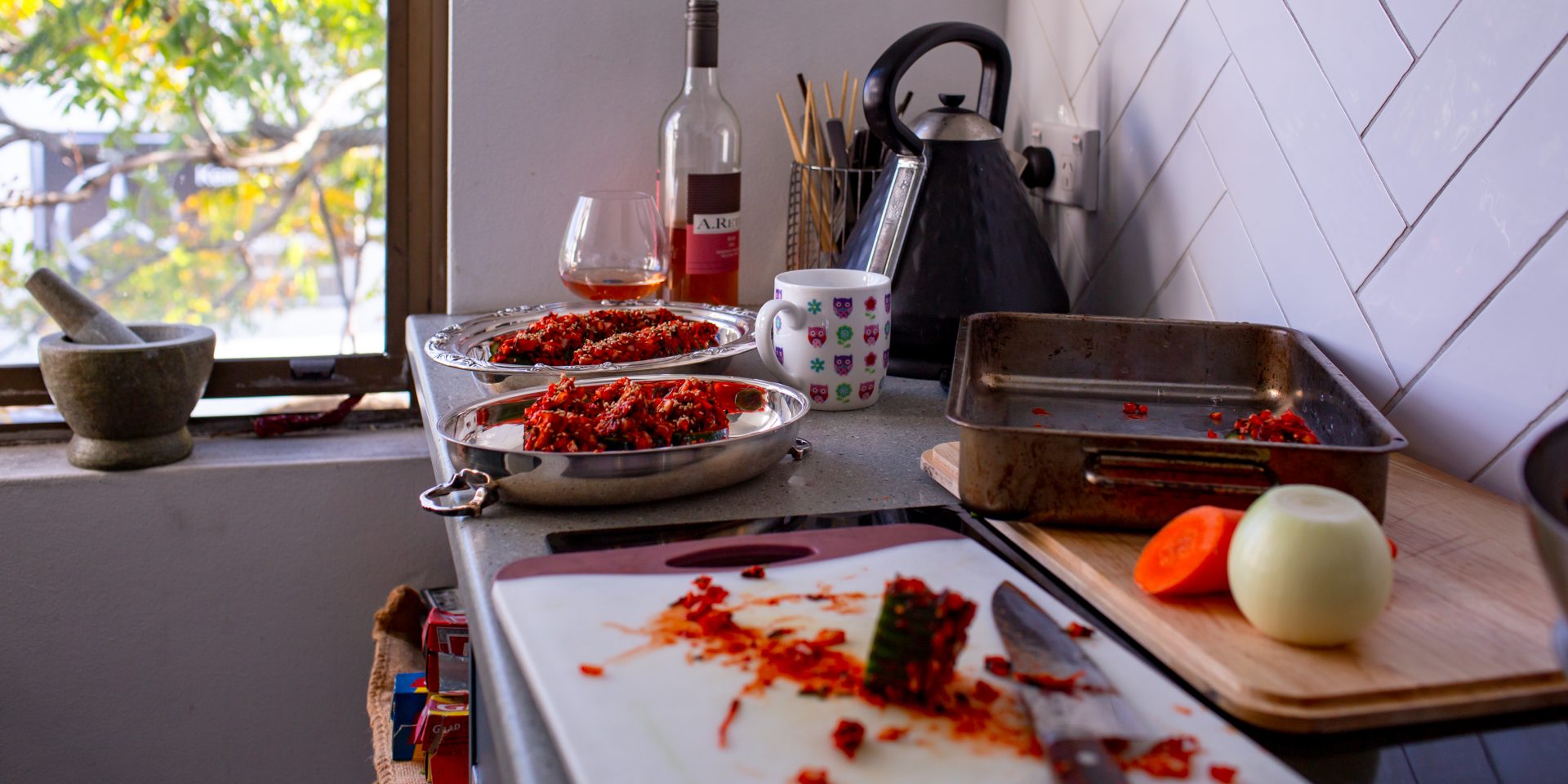 "As a Korean, kimchi is everything to me. In Korea most of us have a fridge dedicated for just storing kimchi!"
Kimchi, a type of fermented dish made of seasoned vegetables is one of the staple side dishes (Banchan 반찬) from Korea. This particular process of fermentation has historical records dating back as long as 4000 years. Best served with warm rice along with other banchan dishes and soups.
As a professional chef, Eun puts a spin in the presentation of one of her favourite kimchis, the cucumber kimchi Oi-Sobagi (오이소박이). She shares that one of the most important ingredients here is the Korean salted shrimps that you can get from most Korean grocery stores. Another ingredient that she loves to use in this recipe is the Korean green plum syrup.
"It adds beautiful complexity to the dish."
Home is
Pohang, South Korea
I can't live without
Family
Dream Job
Restaurant owner
Currently I'm obsessed with
Music
Childhood taste
Mum's food
I will always have in my pantry
Ramyon
I learnt to cook from
Mum
Currently I'm listening to
Tiny desk concert
One day I must visit
Mexico
Go to meal
Spicy Asian food
I am really good at
Slicing. Knife skills
The unforgettable meal
When mum cooked my birthday meal but I wasn't there in Korea
My piece of Sydney
Inner west
Favourite spice
Korean chili powder
Best flavour combo
Sweet and savoury
Guilty pleasure
Post Malone
Eun's food Waste Tips
I try not to peel my vegetables as long as they are washed thoroughly. I like to keep spring onion roots and freeze them. They are great ingredients to make simple stock. I use corn skin to make smoked cheese. It adds so much flavour to the cheese.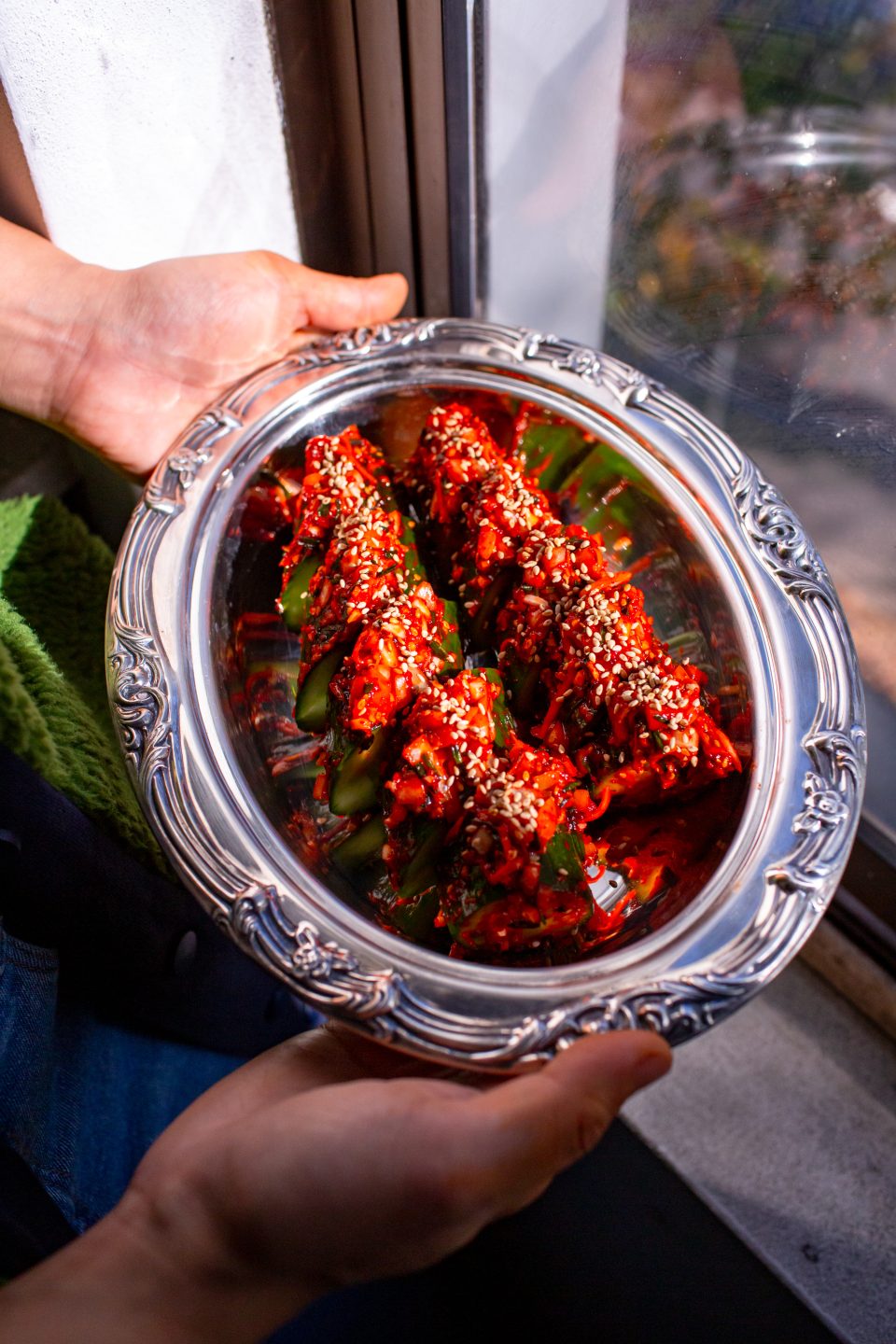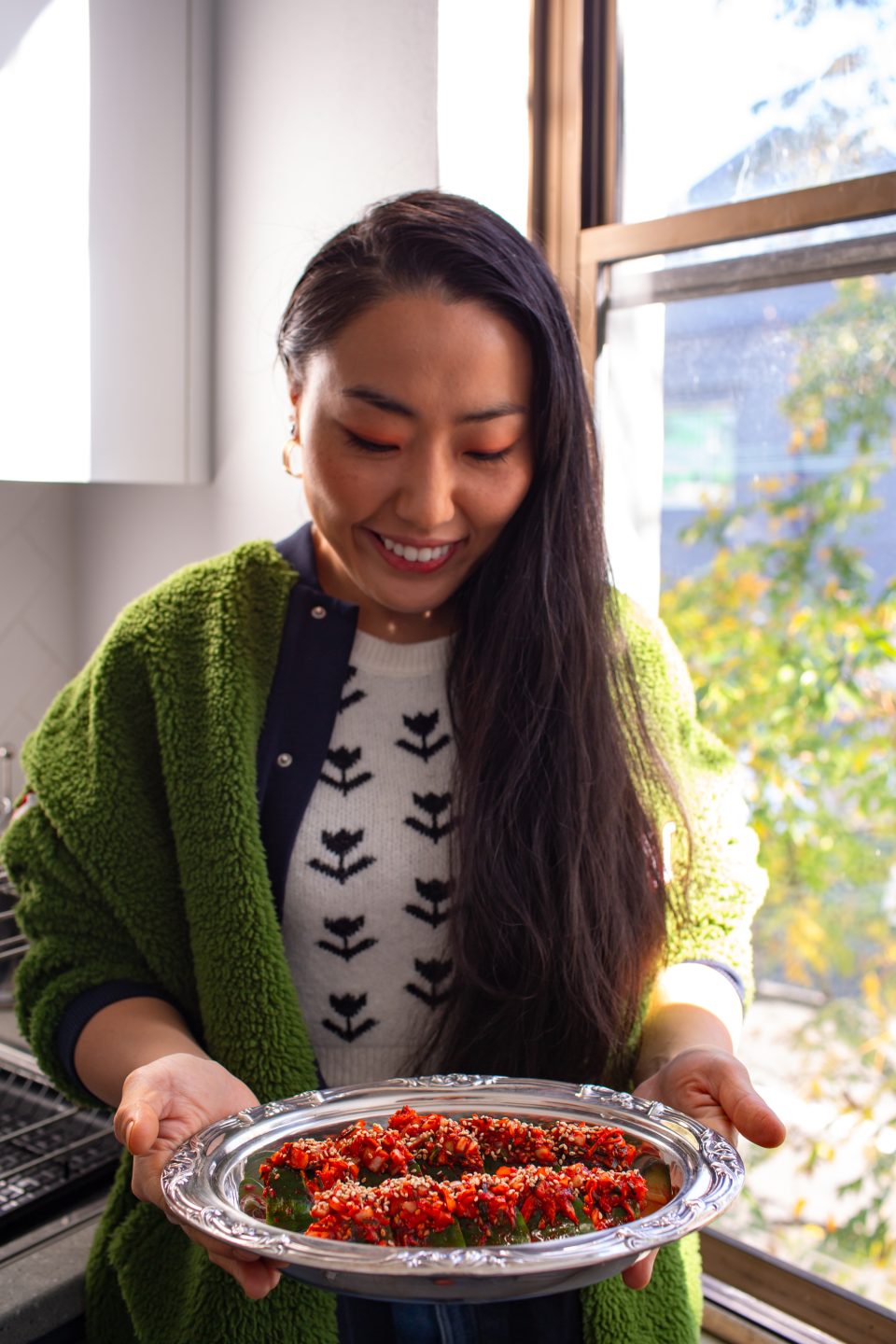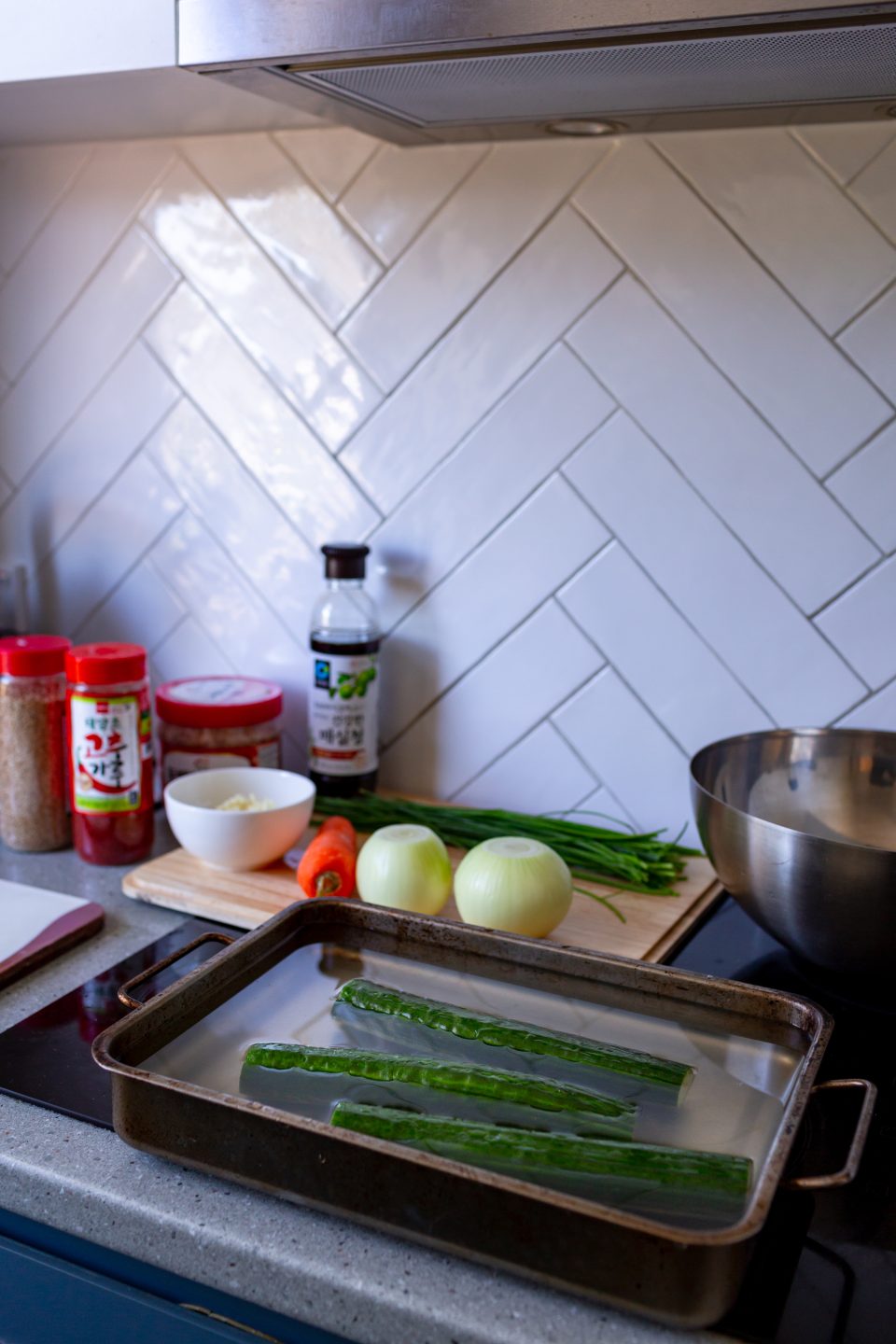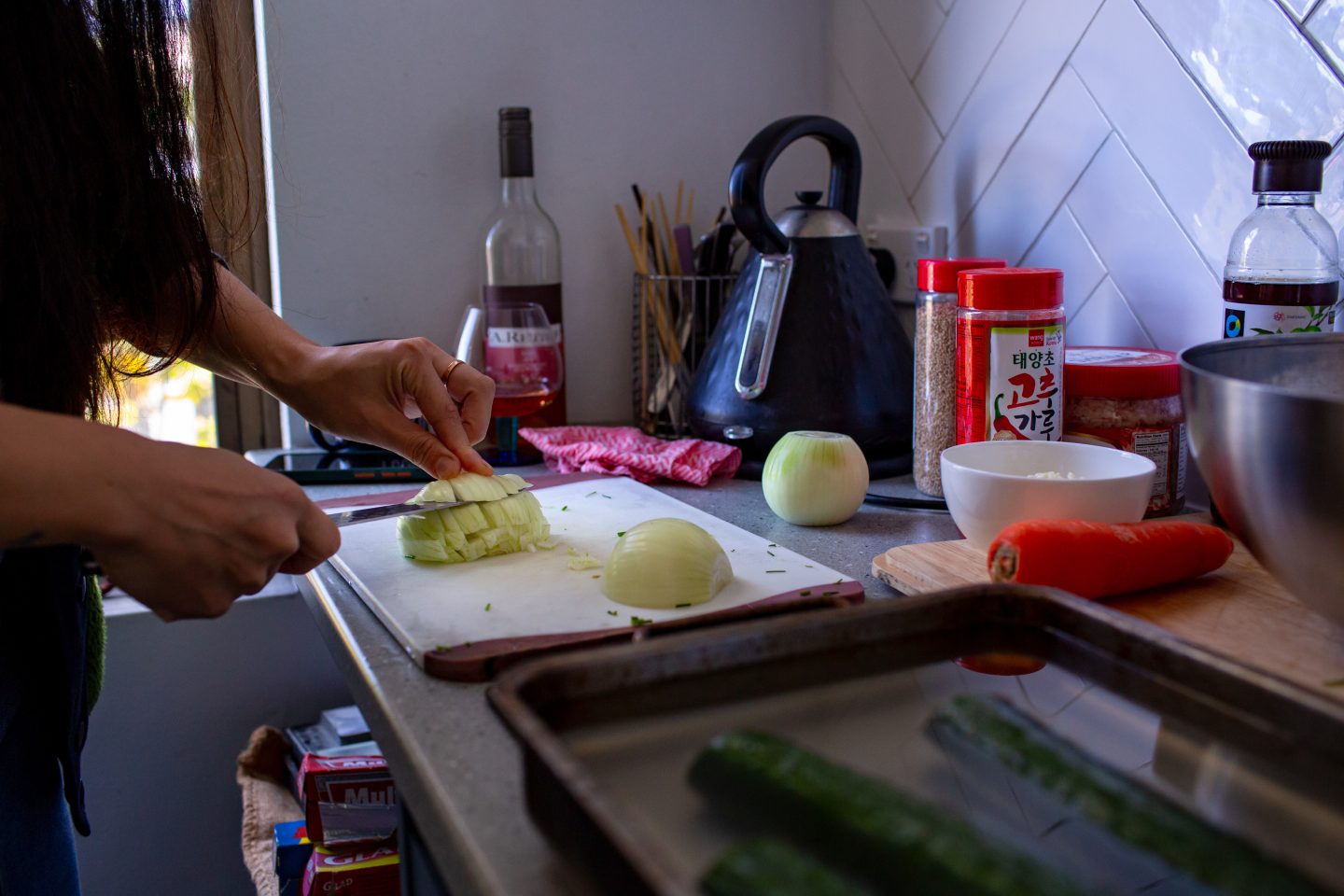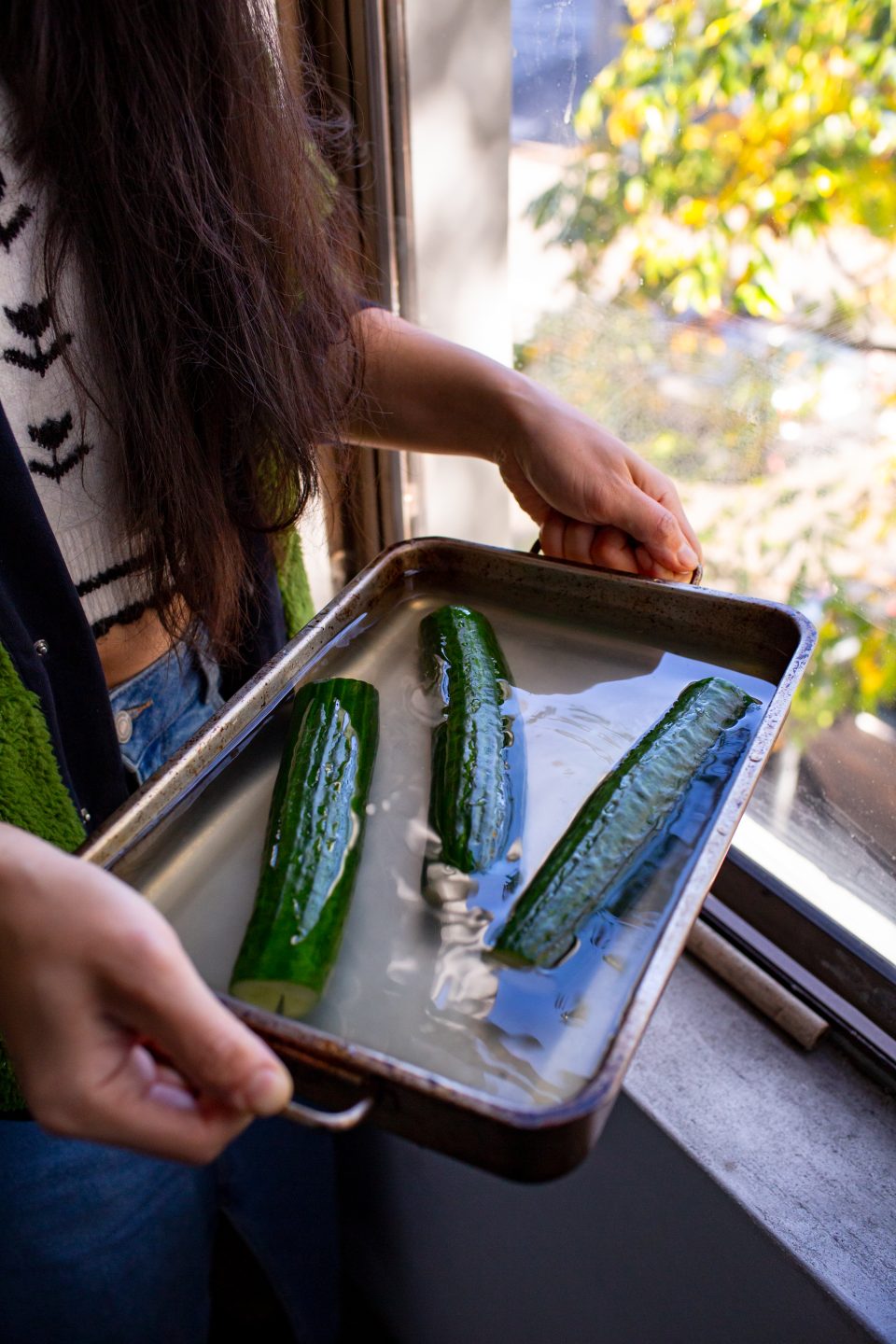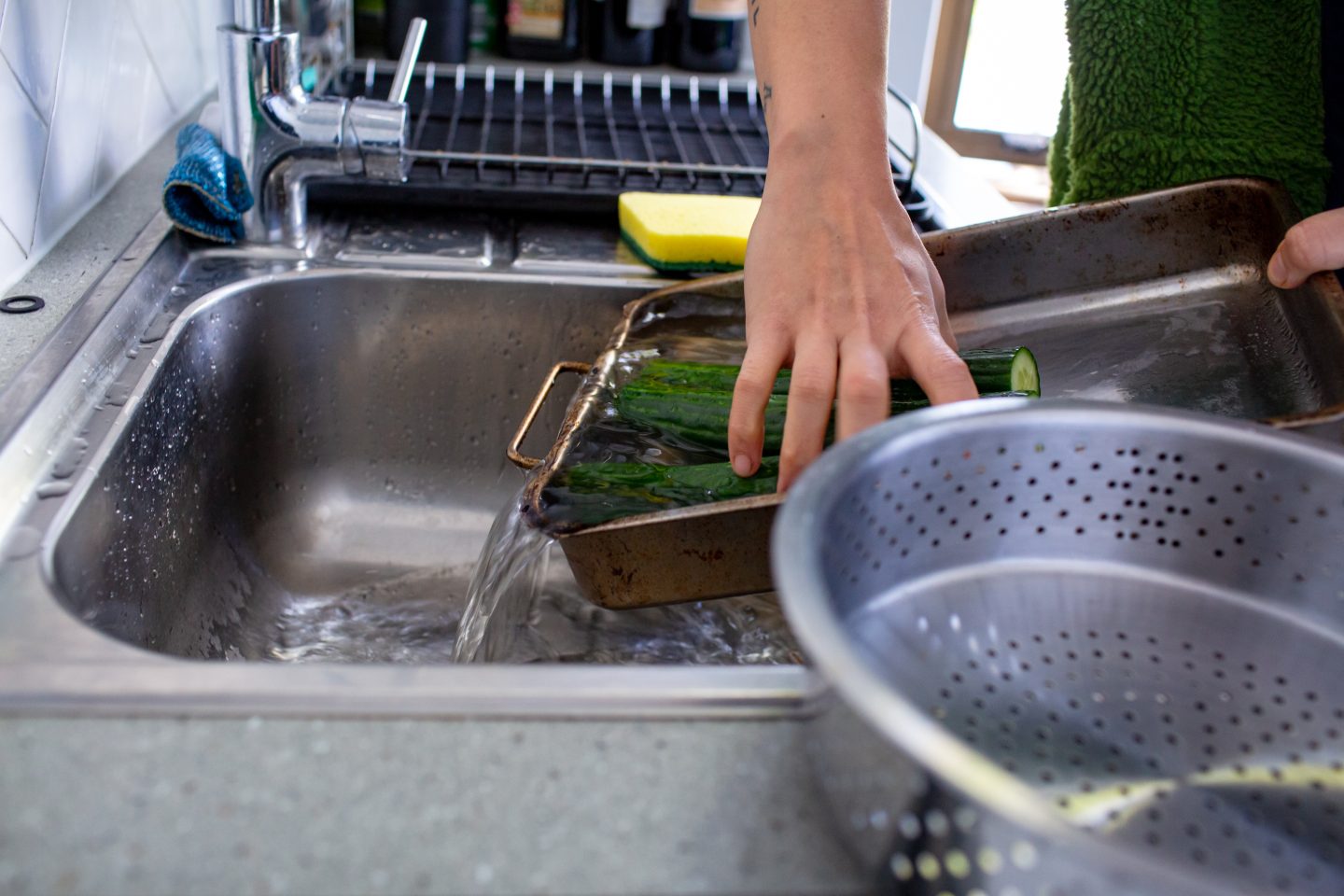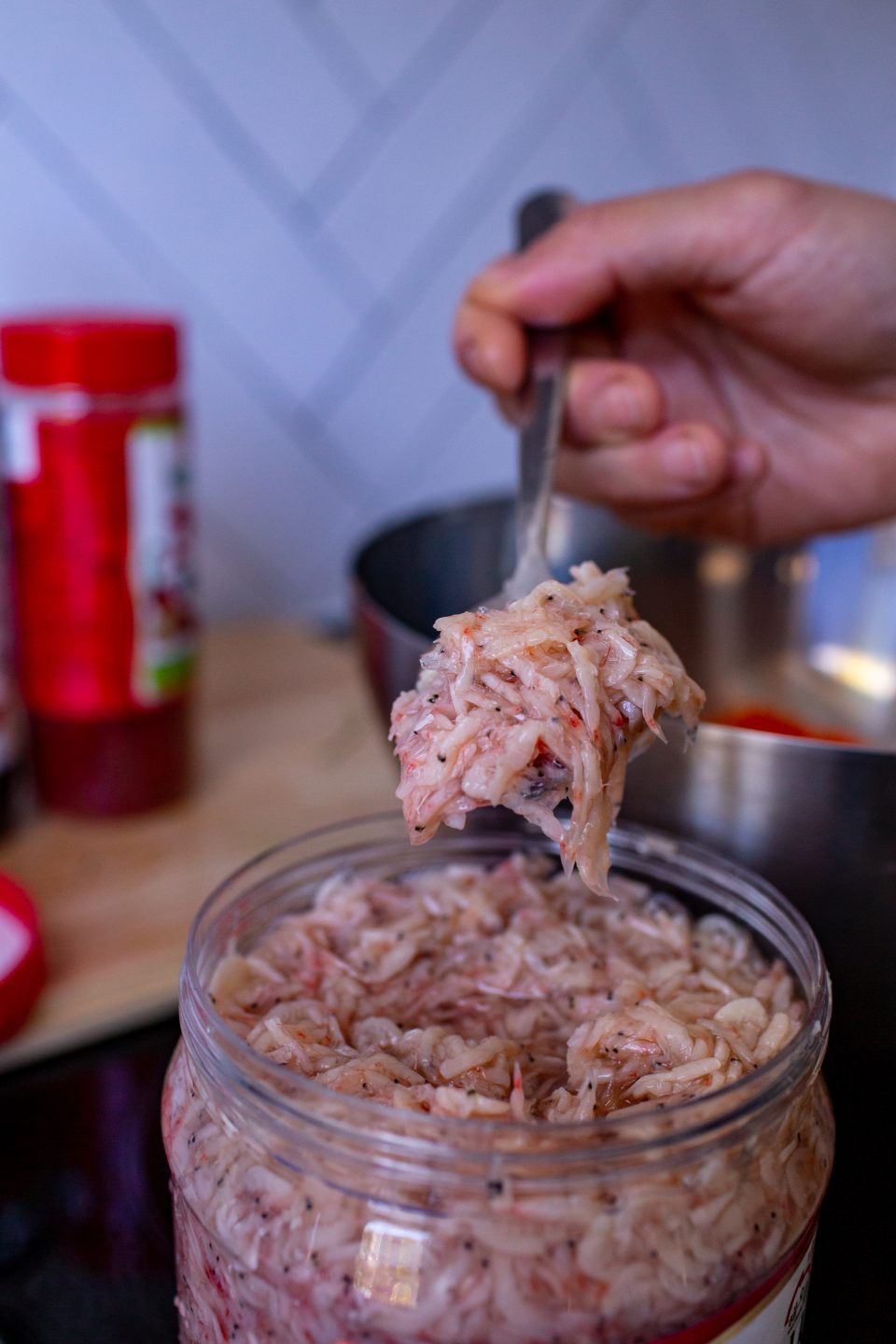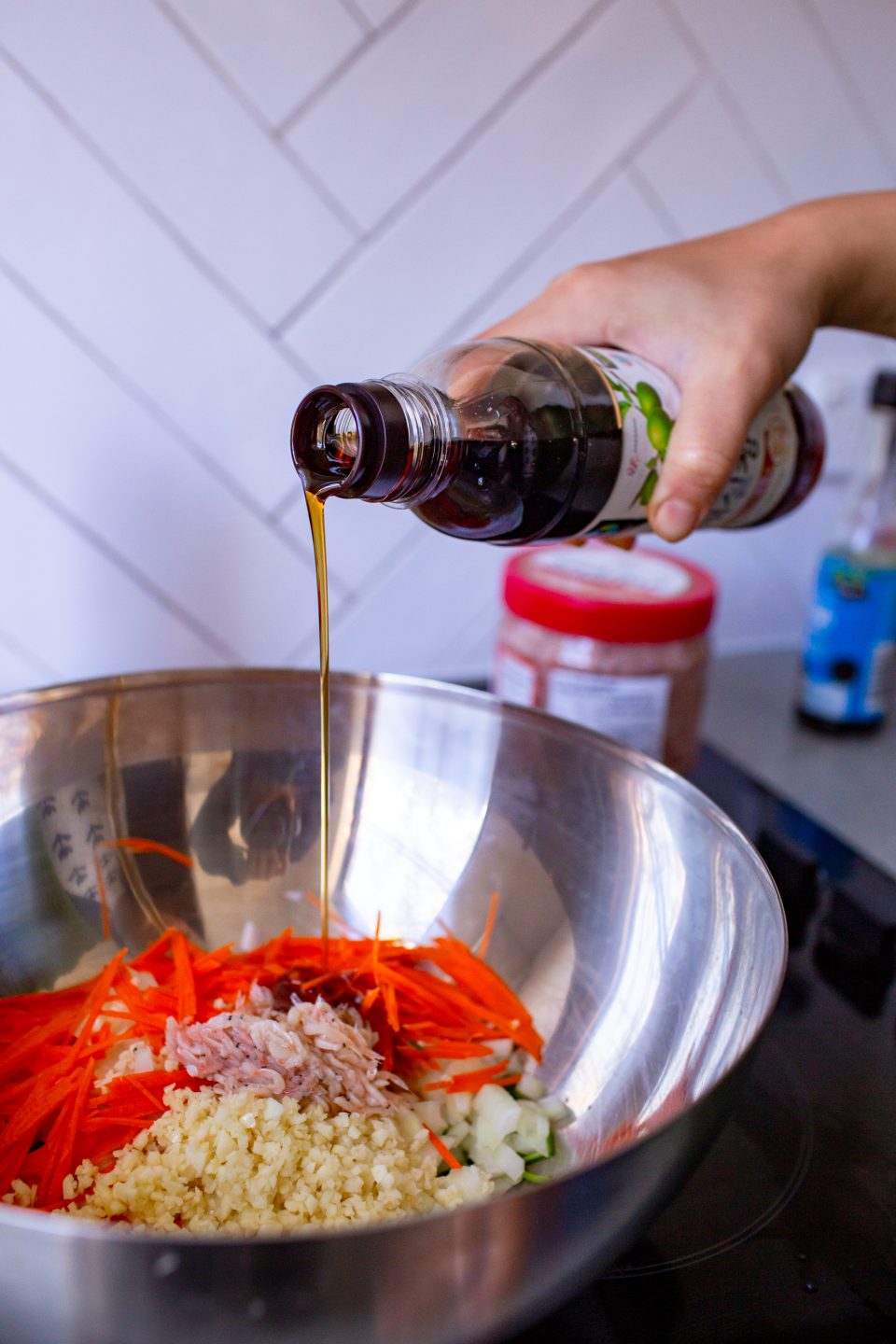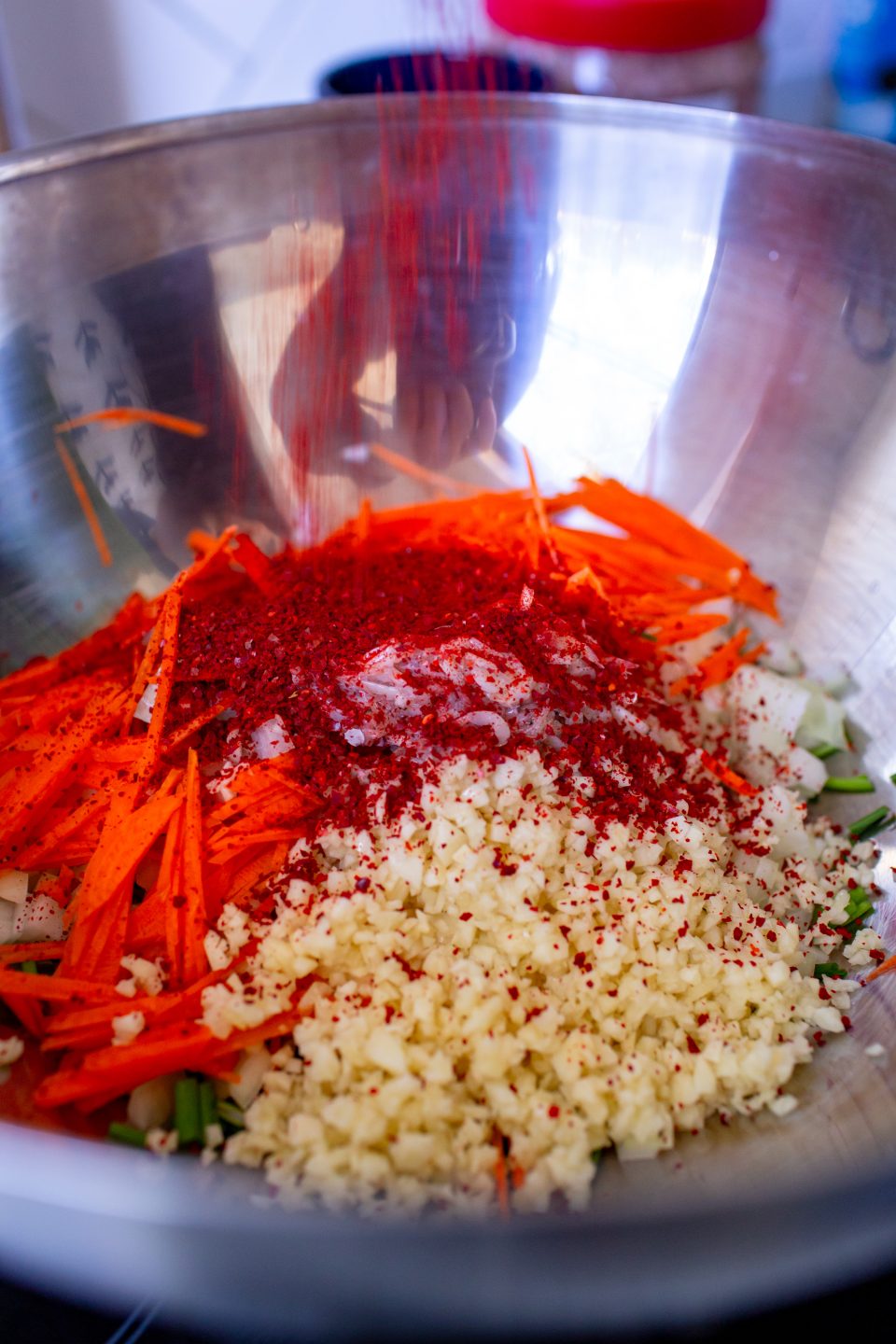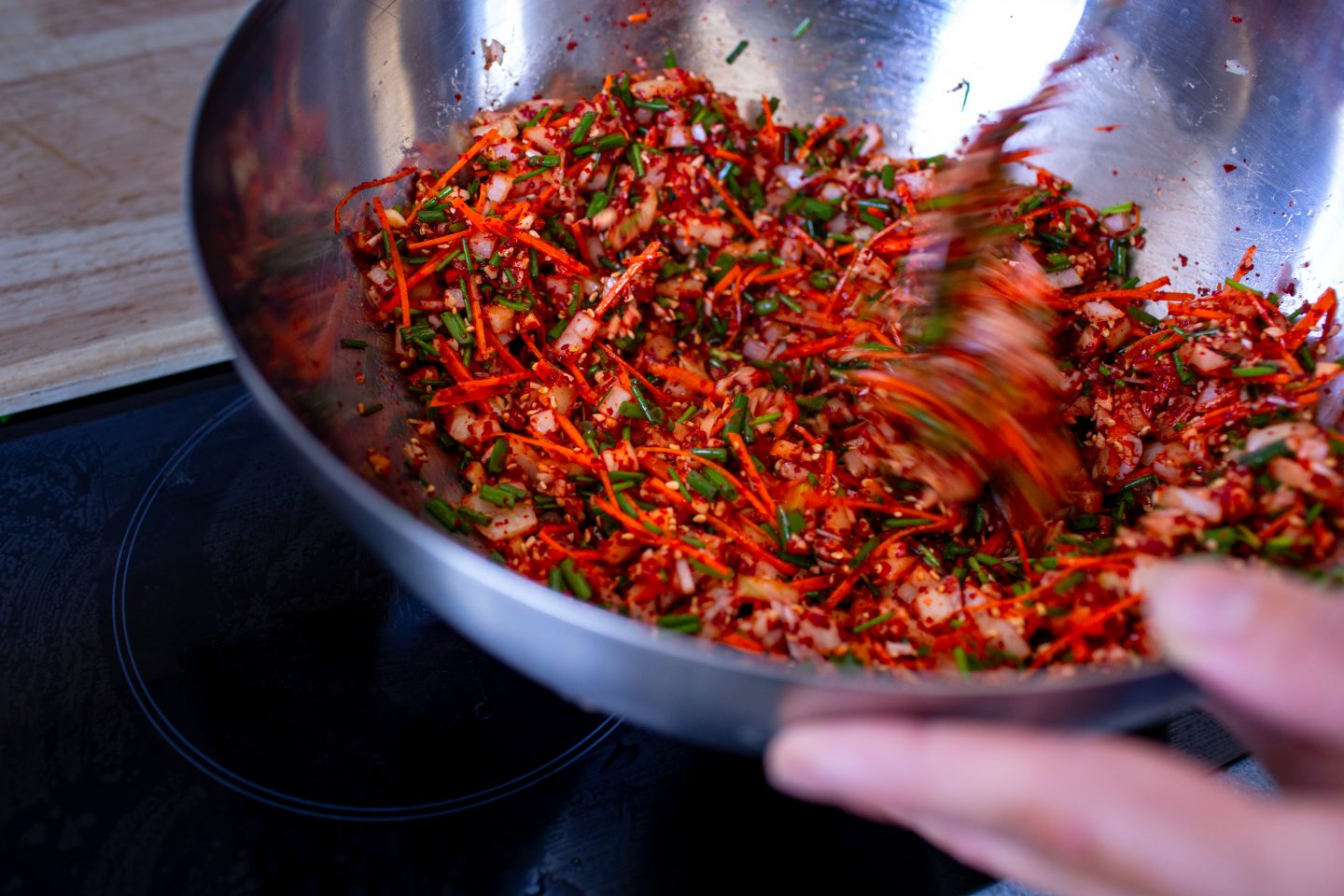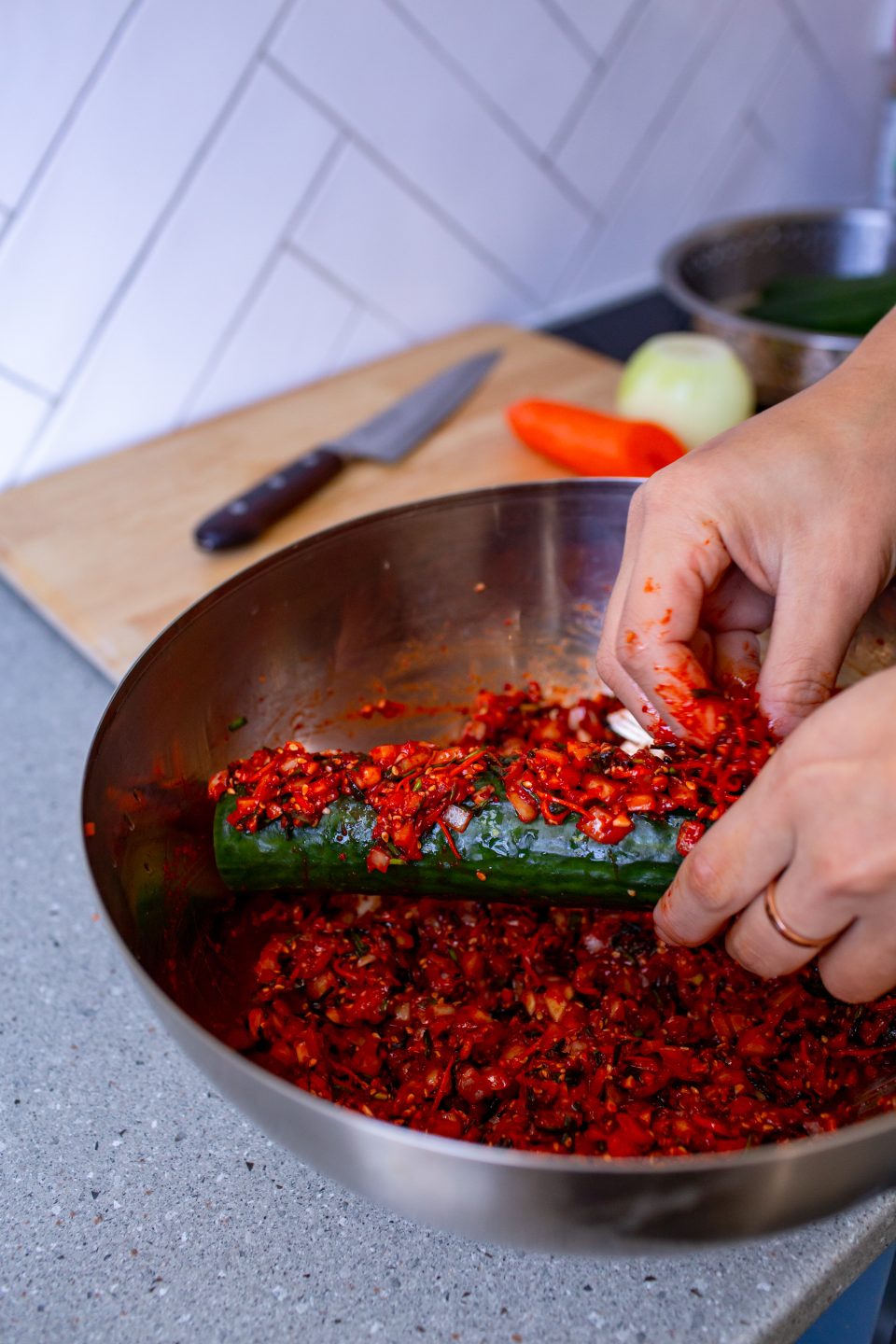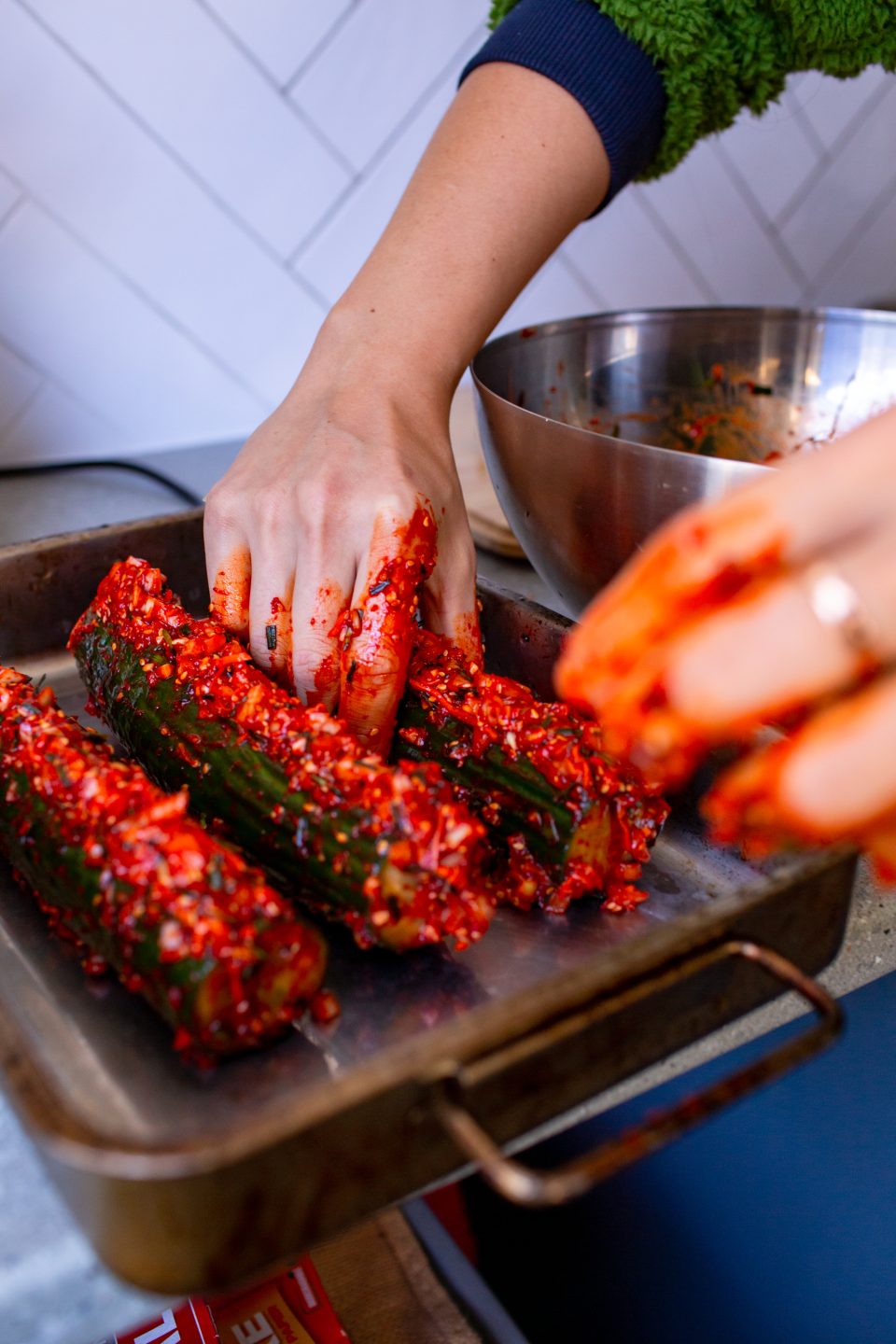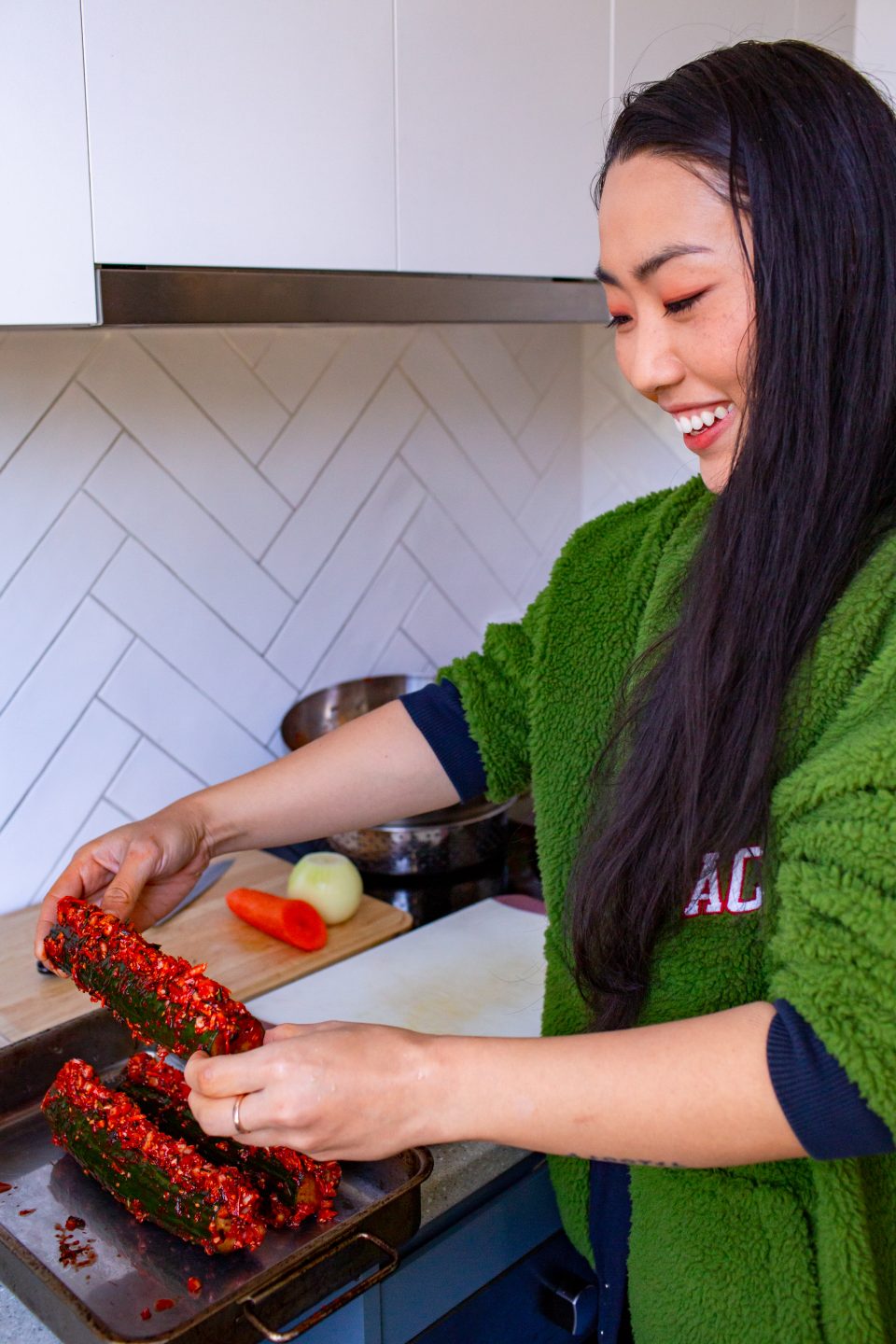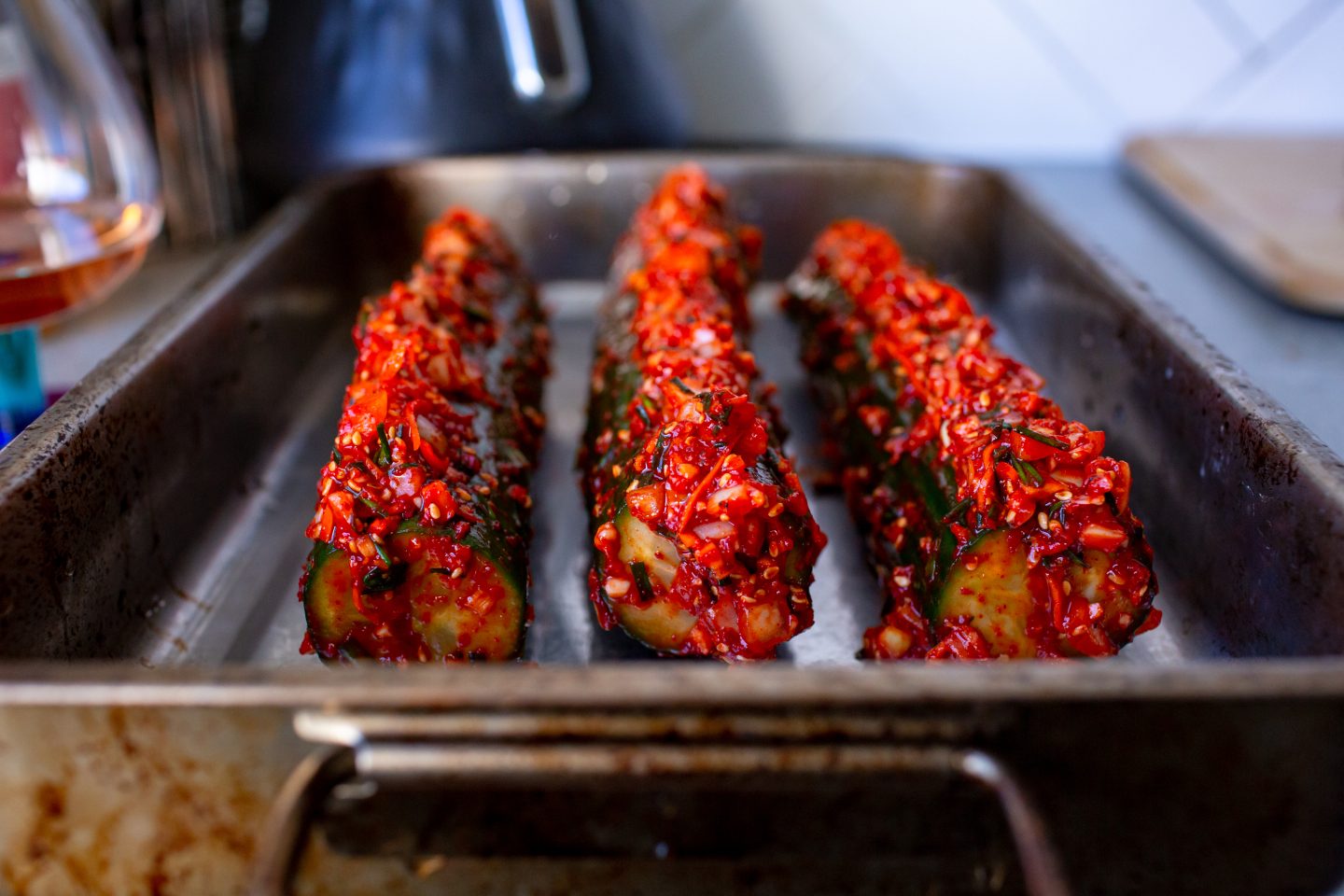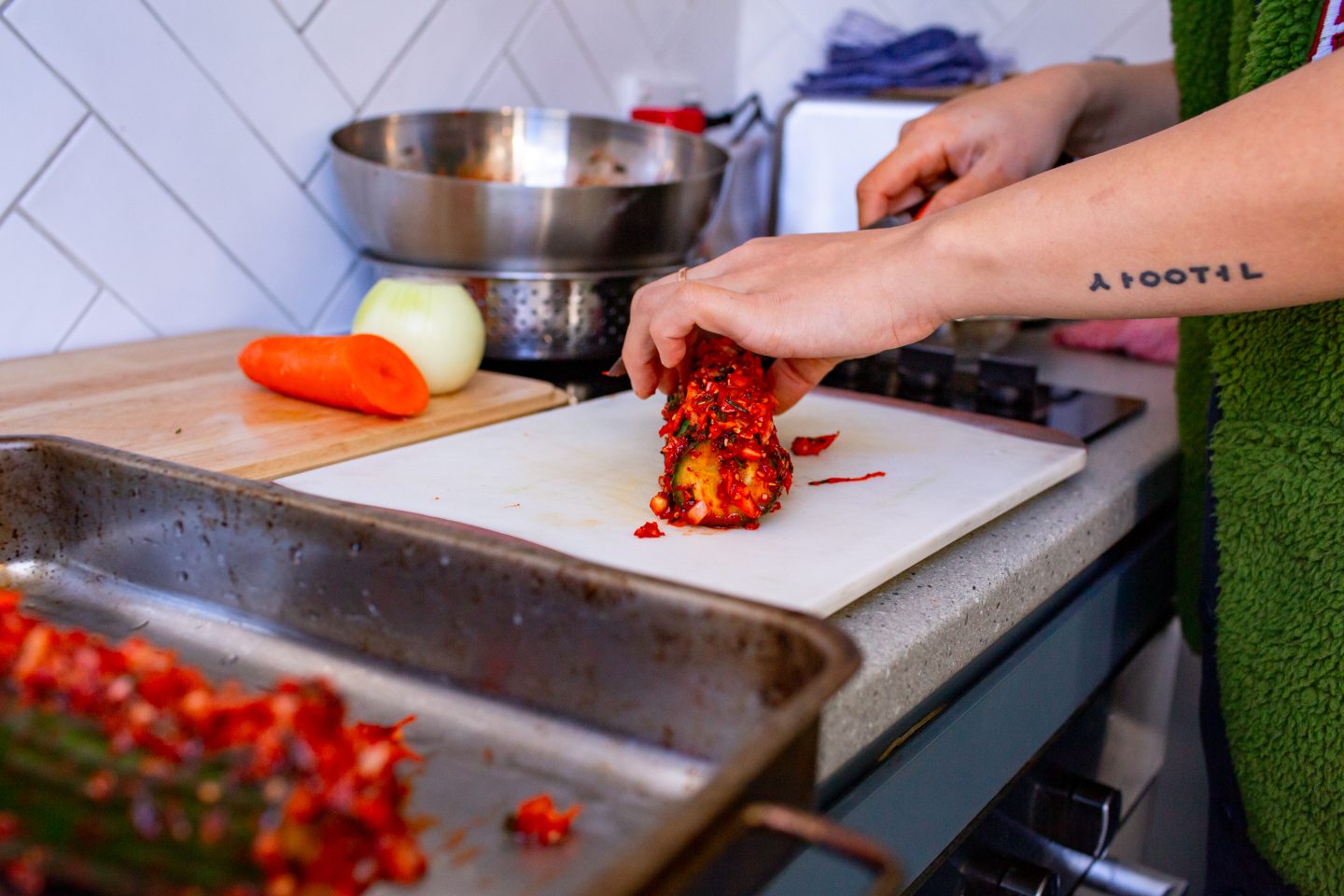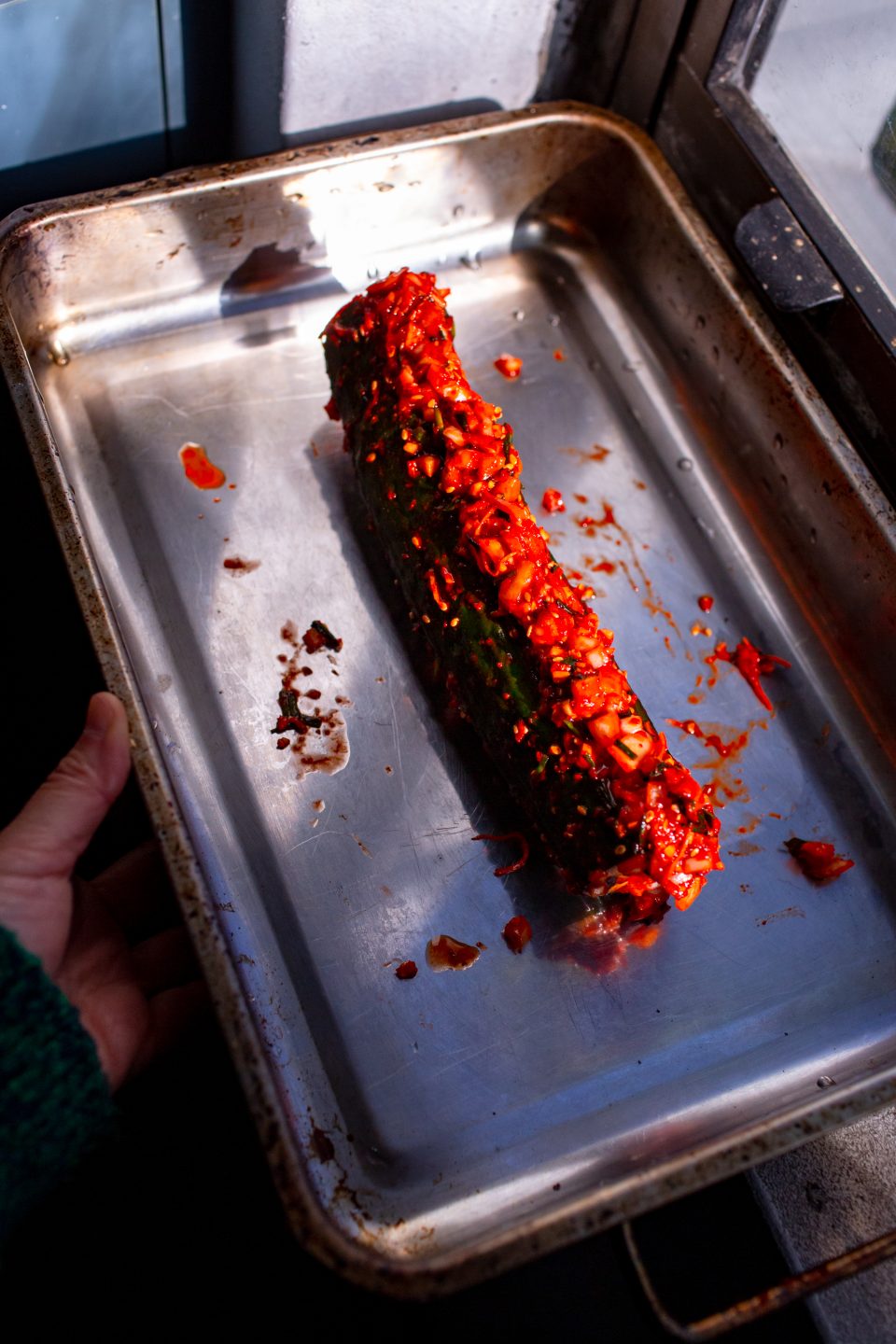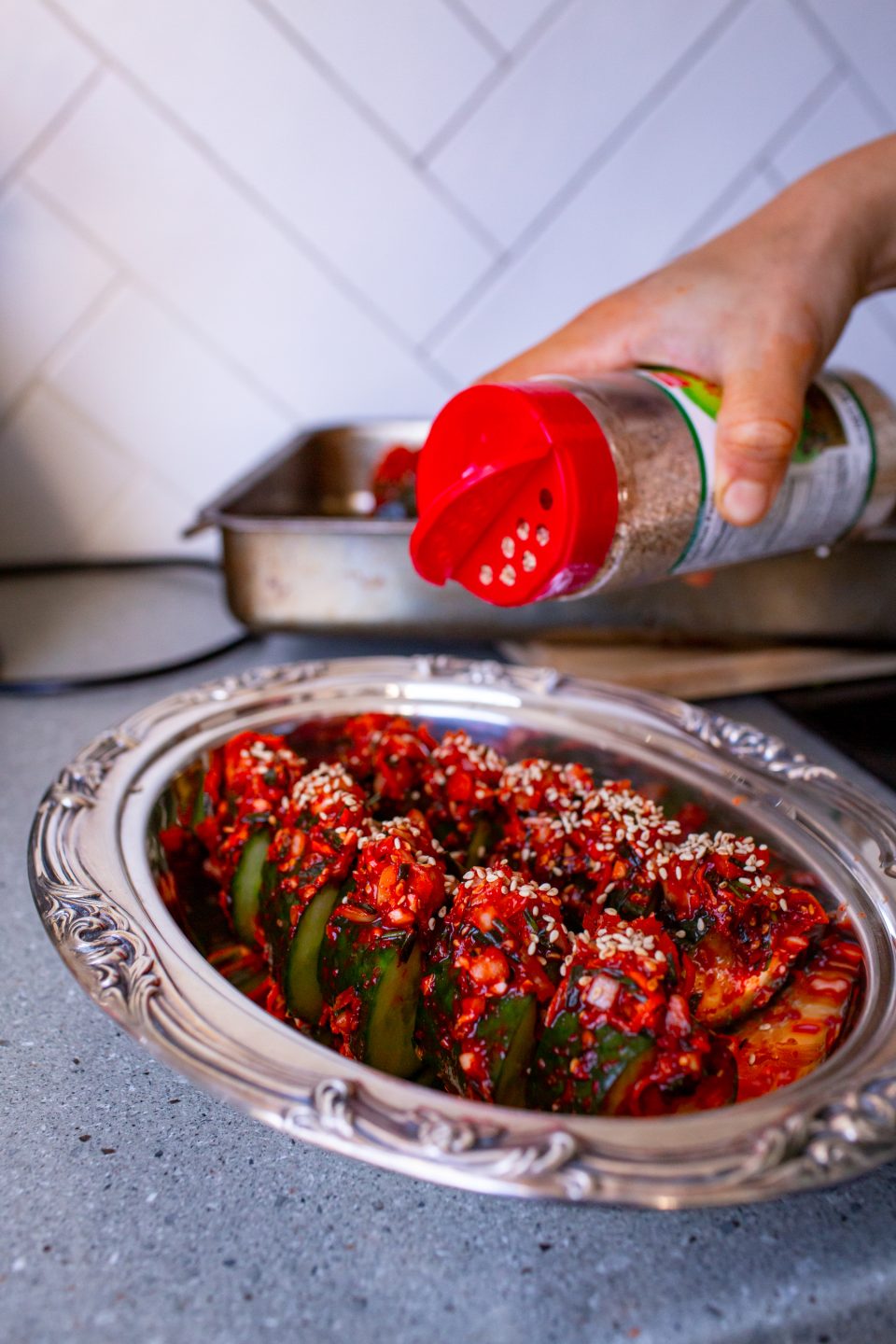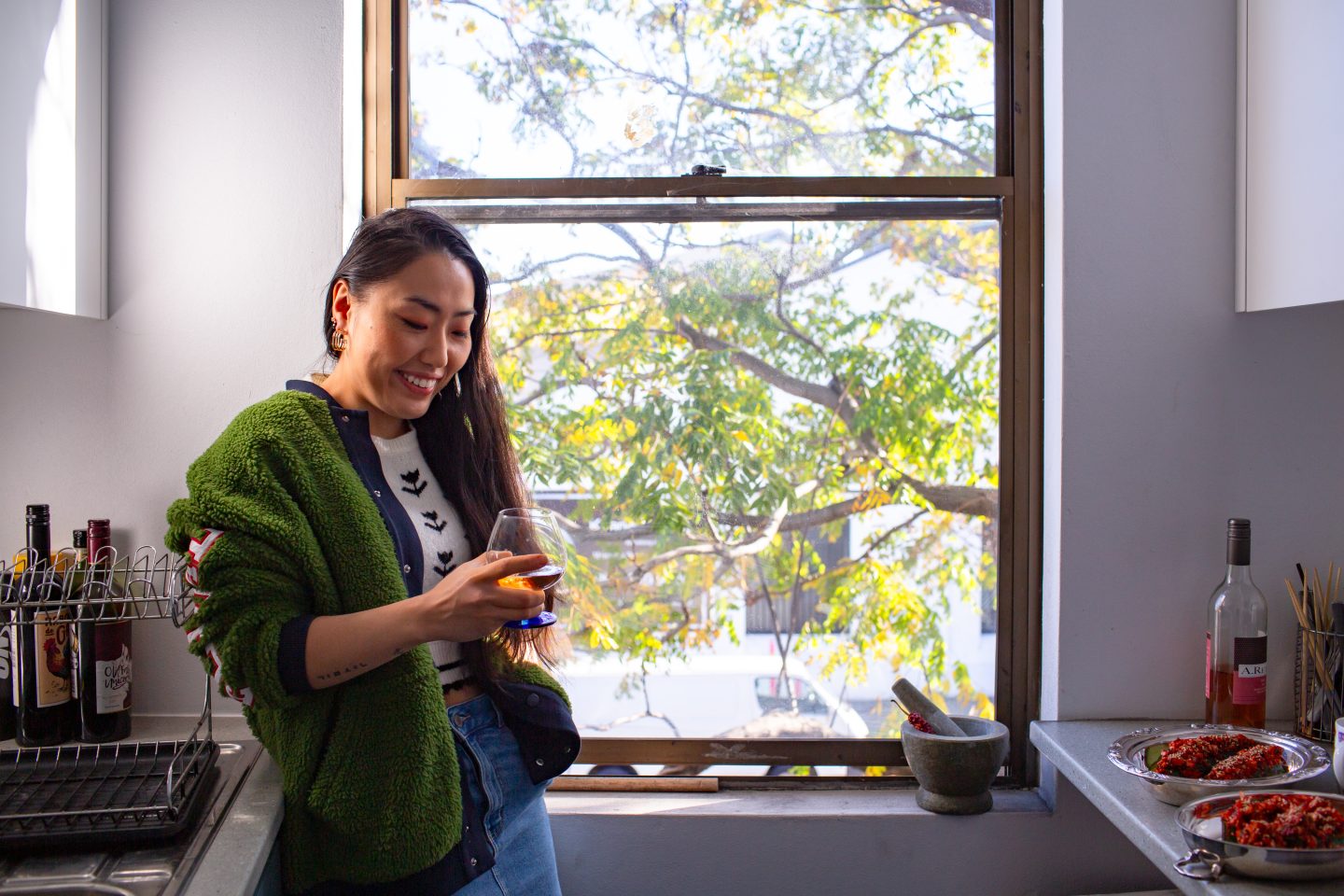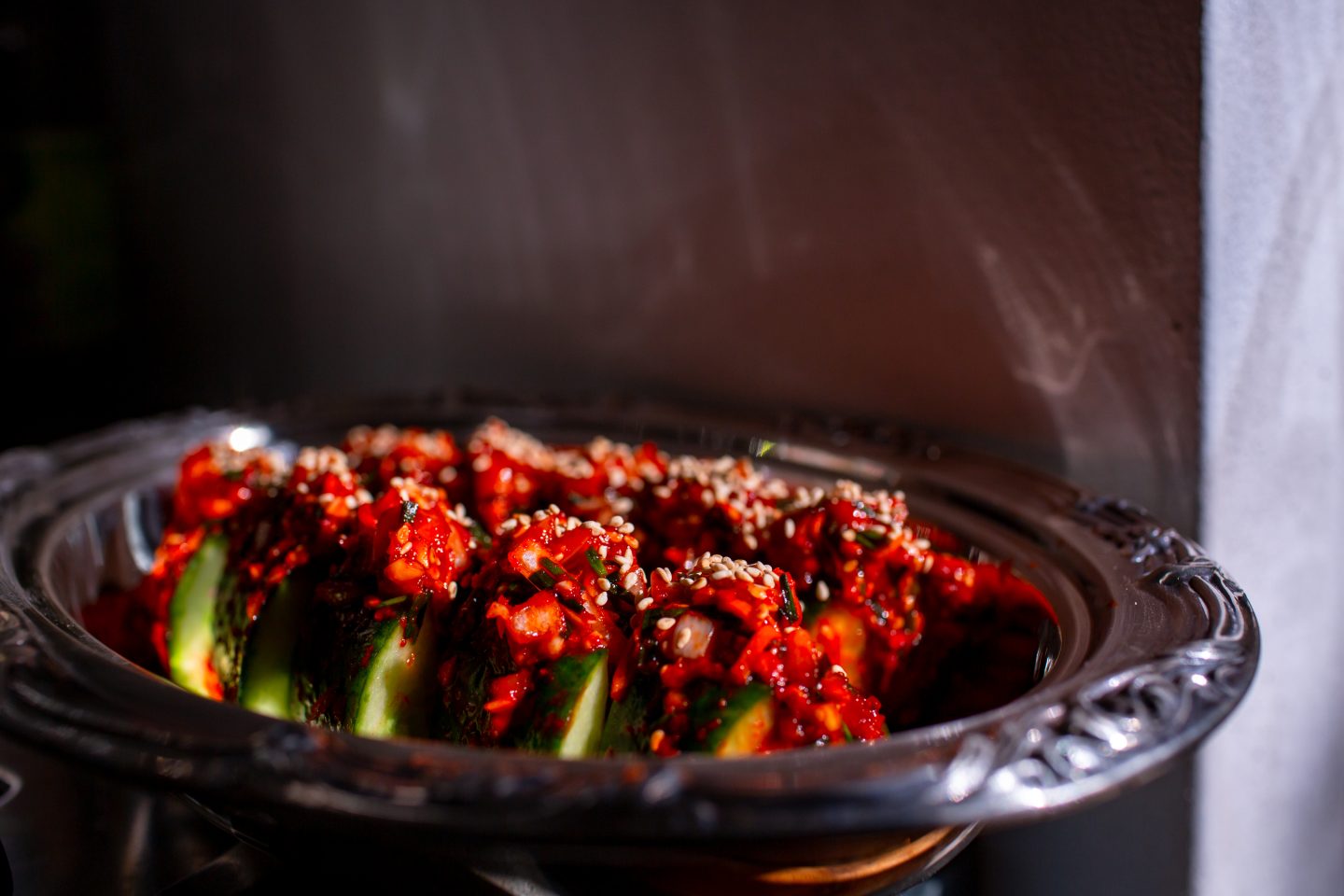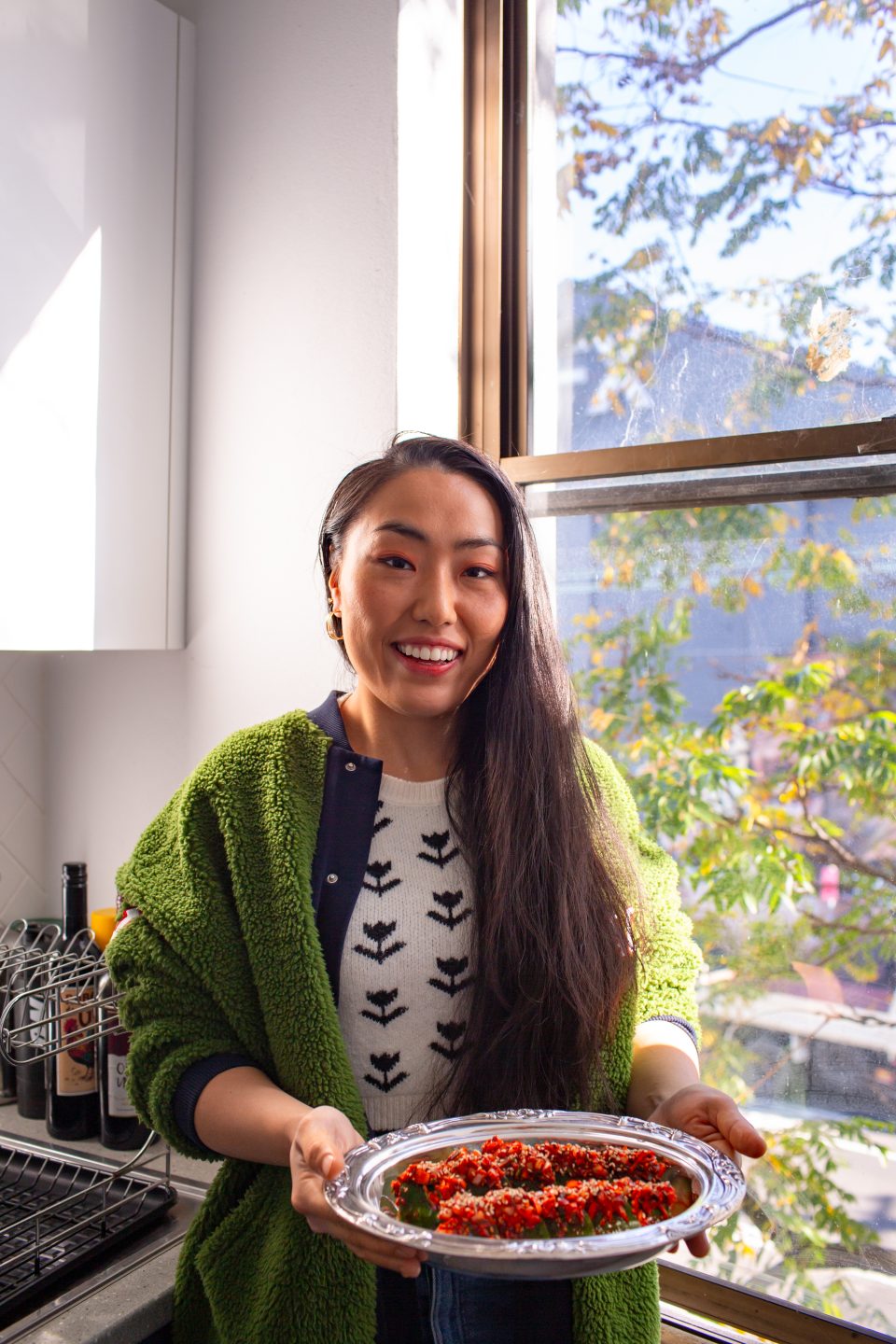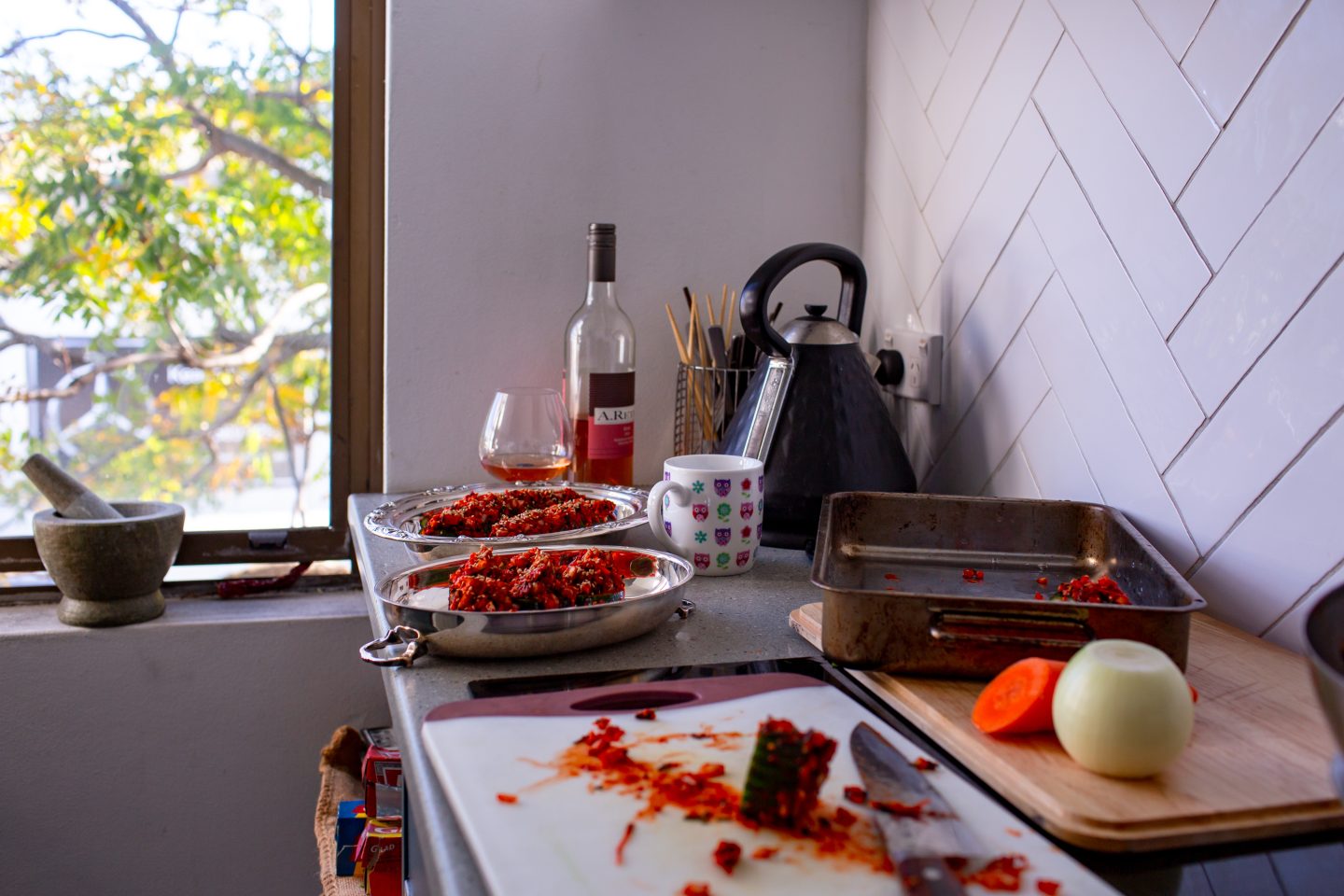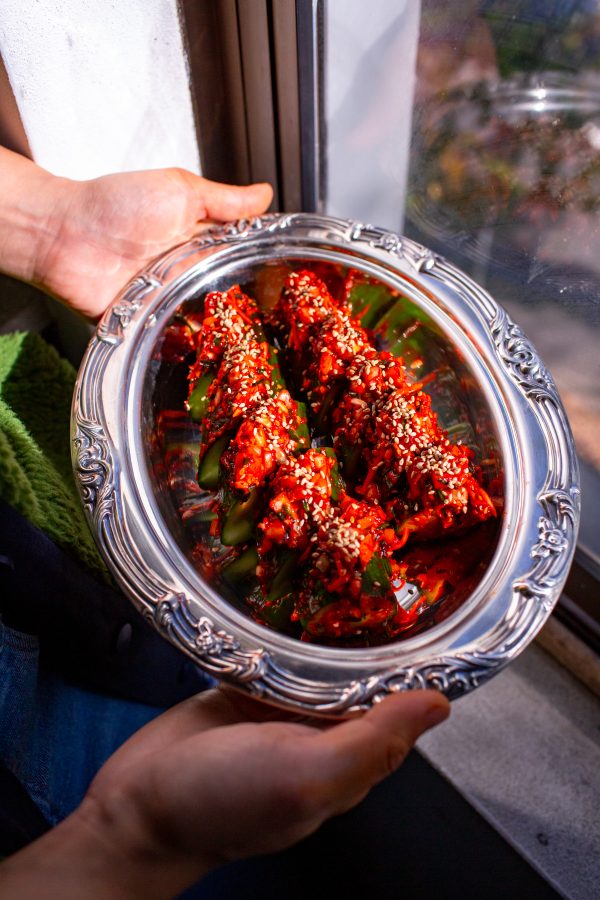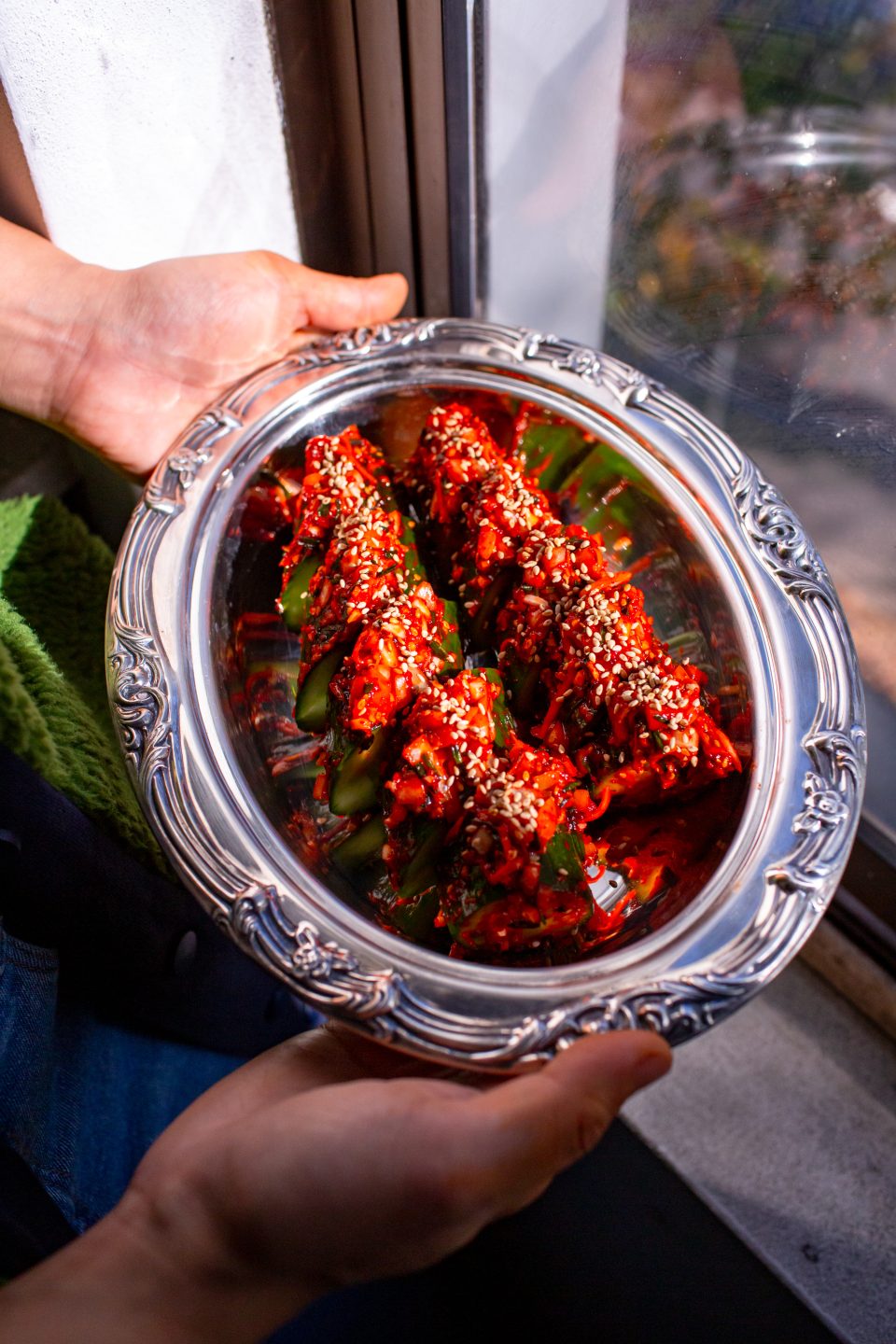 Oi Sobagi (오이소박이) Korean Cucumber Kimchi
Prep time: | Cook time: | Serves 3-4
3 large cucumber
Brine Mixture
1L water
1/2 cup cooking salt
1 tbs sugar
Stuffing Ingredients
1 white onion finely diced

 

3 tbs mince garlic

 

1/2 small carrot julienned
2 small bunch chives finely sliced
1/2 cup Korean red chili powder
1/2 cup Korean green plum syrup
3 tbs of Korean matsul (mirin)
3tbs Korean salted shrimps
2tbs fish sauce
Sesame seeds for sprinkle

 
Wash and cut a slit (about 3/4 deep) lengthways on each of the cucumber and soak in brine mixture of 1L water, 1/2cup of salt and 1tbs sugar for at least 30 mins. Drain the water after soaking.
In a mixing bowl, mix in the kimchi stuffing ingredients well. Carefully stuff as much stuffing as you can into the cucumber slit.
Slice the the stuffed cucumber into about 2cm thickness.
Kimchi keeps for 1 week in the fridge.
Serve with warm rice.