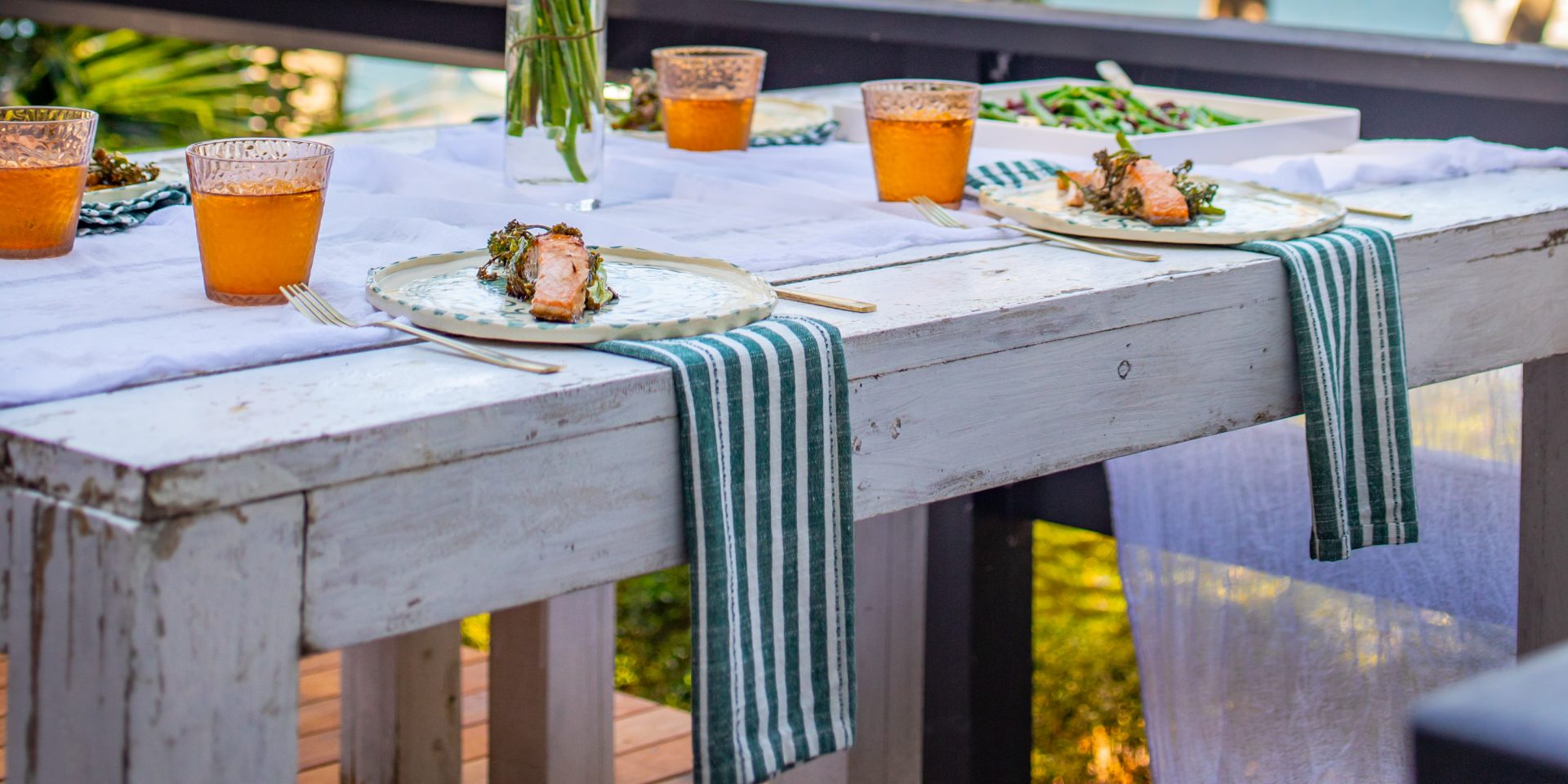 One sunny spring day I visited Melissa at her gorgeous AirBnB in Church Point – NSW, which she and her husband creatively renovated themselves. Being an environmentally conscious individual, Melissa uses her creativity to restore furniture and artwork that she finds on the side off the road and has filled her AirBnb with these beautifully restored items that would otherwise go to landfill. That afternoon Melissa baked some wild salmon and broccolini with Asian inspired dressing for lunch.
Including fish in our diet around twice a week can help reduce the risk of stroke, inflammation, heart and other chronic conditions. Fish also provide an excellent source of omega-3 fatty acids, protein, vitamins and minerals.
Unfortunately, the popular farmed Atlantic Salmon has had its reputation tarnished by questionable farming practices. Resulting in fish full of harmful toxic contaminants that exceeded the standards from World Health Organisation.
Thanks to the strong and ongoing civic engagement by the Tasmanian community to pressure government to review legislation governing salmon industries, the Minister for Primary Industries and Water Jo Palmer released a new 10-year plan for Tasmanian Salmon Industry effective January 2023.
It's still early days to see how effective the laws are. For now, if you live in Australia and still would like to include salmon in your diet, go for the Australian wild caught salmon or the farmed King Salmon from New Zealand, swapping these every now and then with other sustainable and ethical seafood from this list.
There is a handy app called GoodFish to help consumer search for which sustainable salmon is right for consumption and doesn't cost the environment. Always check with your fishmonger or local seafood store where the fish comes from, how they are caught/grown and what they feed on. I find most good seafood stores who are proud about what they sell will gladly give you these answers, so no need to shy away from asking!
For more information on salmon farms practices around the world please head to this page.
Family origin
Scottish/English
I can't live without
Chocolate
Occupation
Designer/Artist
Currently I'm obsessed with
living and having fun every single day
Childhood taste
Neenish tarts, Cream buns, Vanilla Milkshakes, Big Charlie's Gum, Cool Sharks, any old fashioned confectionery from Milk bars
I will always have in my pantry
Betty Crocker Chocolate Brownies cake mix in my pantry
I learnt to cook from
my beautiful Home Science teacher, Miss Boss, from Castle Hill High School
Currently I'm listening to
VSQ vitamin string quartet
One day I must visit
Monet's Garden
Go to meal
Gnocchi, or a Banana Smoothie
I am really good at
talking too much
The unforgettable meal
cooked by Chef Franco from The Old School House Trattoria, that was once in St Ives
My piece of Sydney
Northern Beaches
Best flavour combo
Ham and Cheese
Who does the dishes
Melissa does the dishes
Melissa's Food Waste Tips
I like to freeze bread and fruit, to extend life, especially bananas and berries which are great in a smoothie.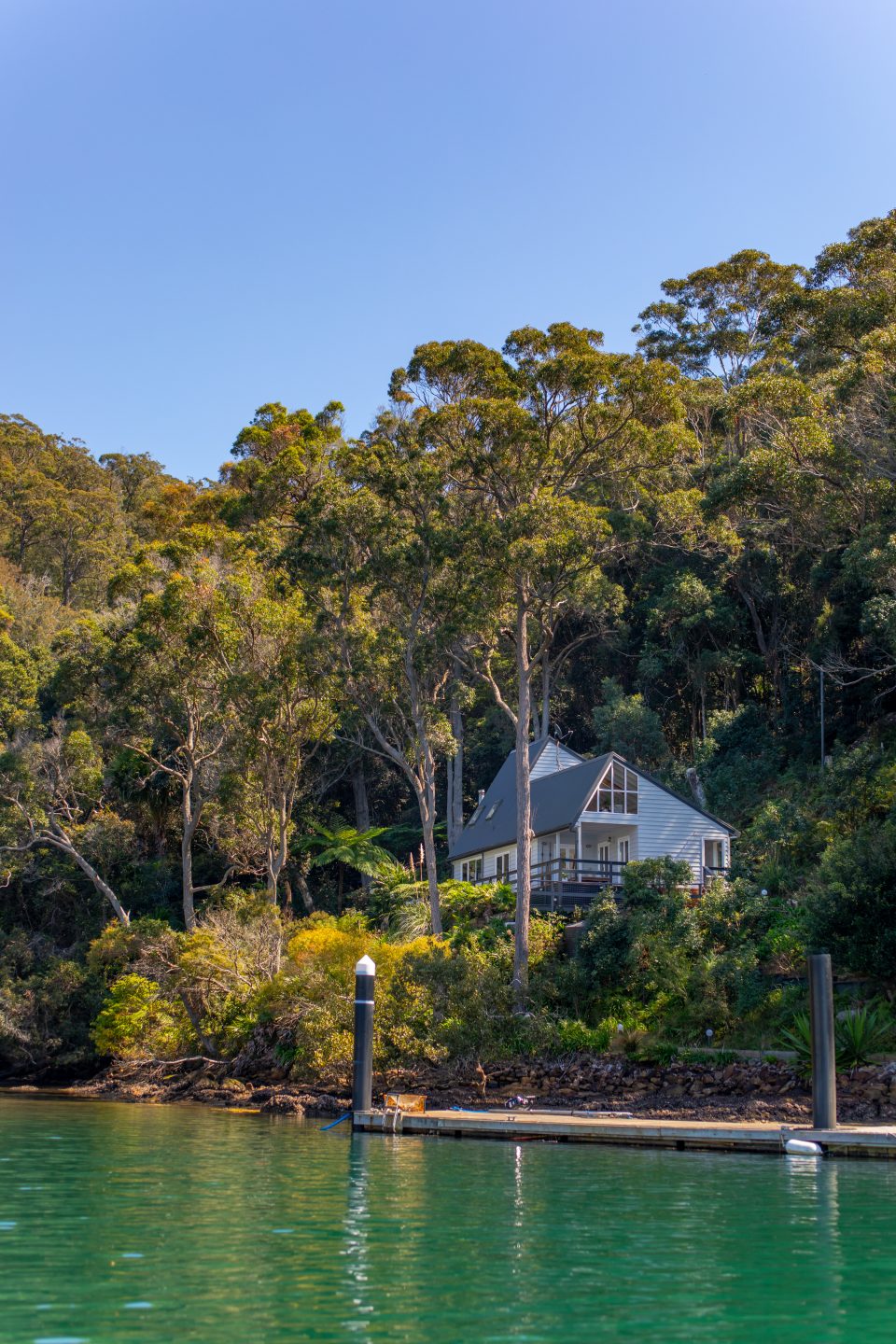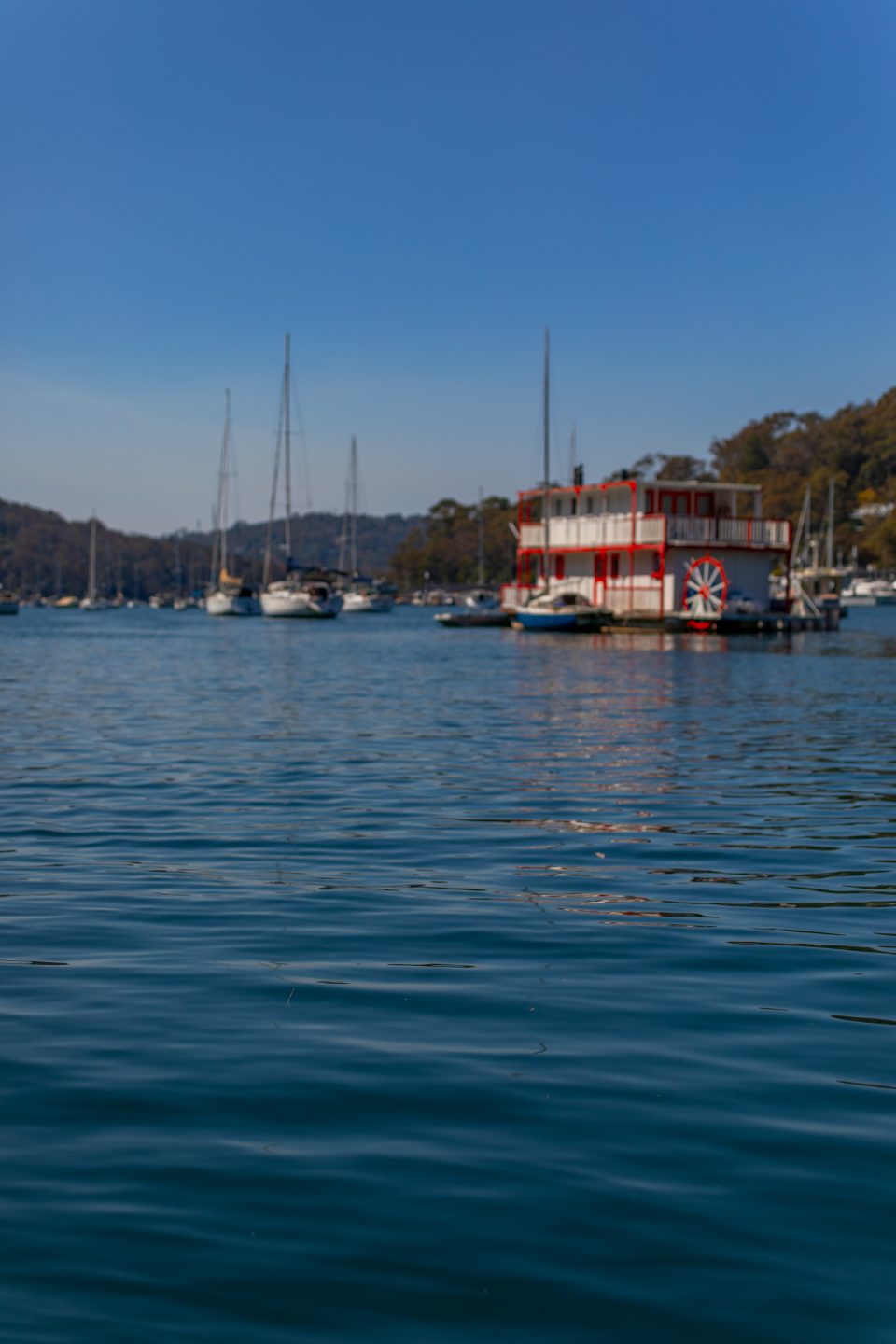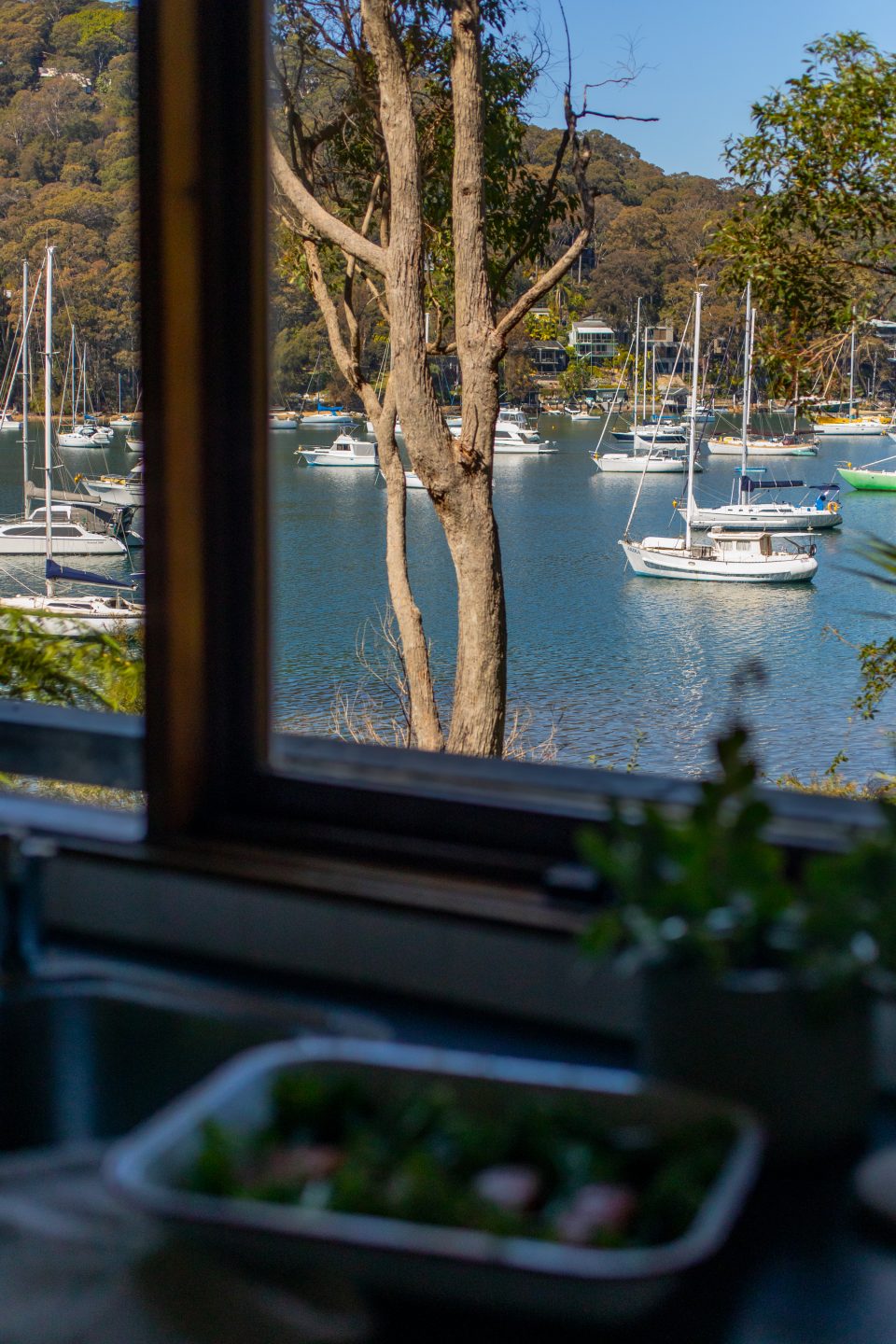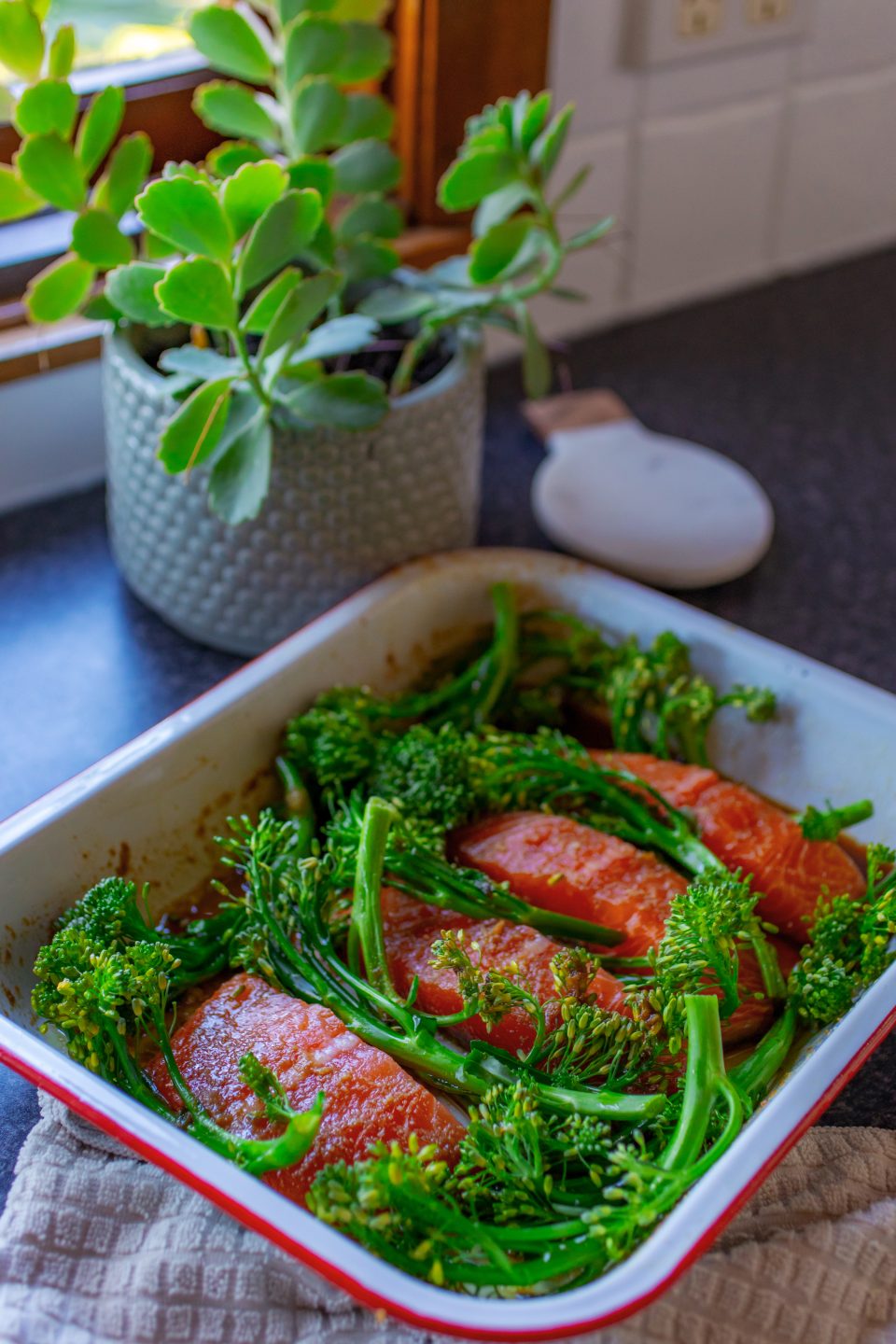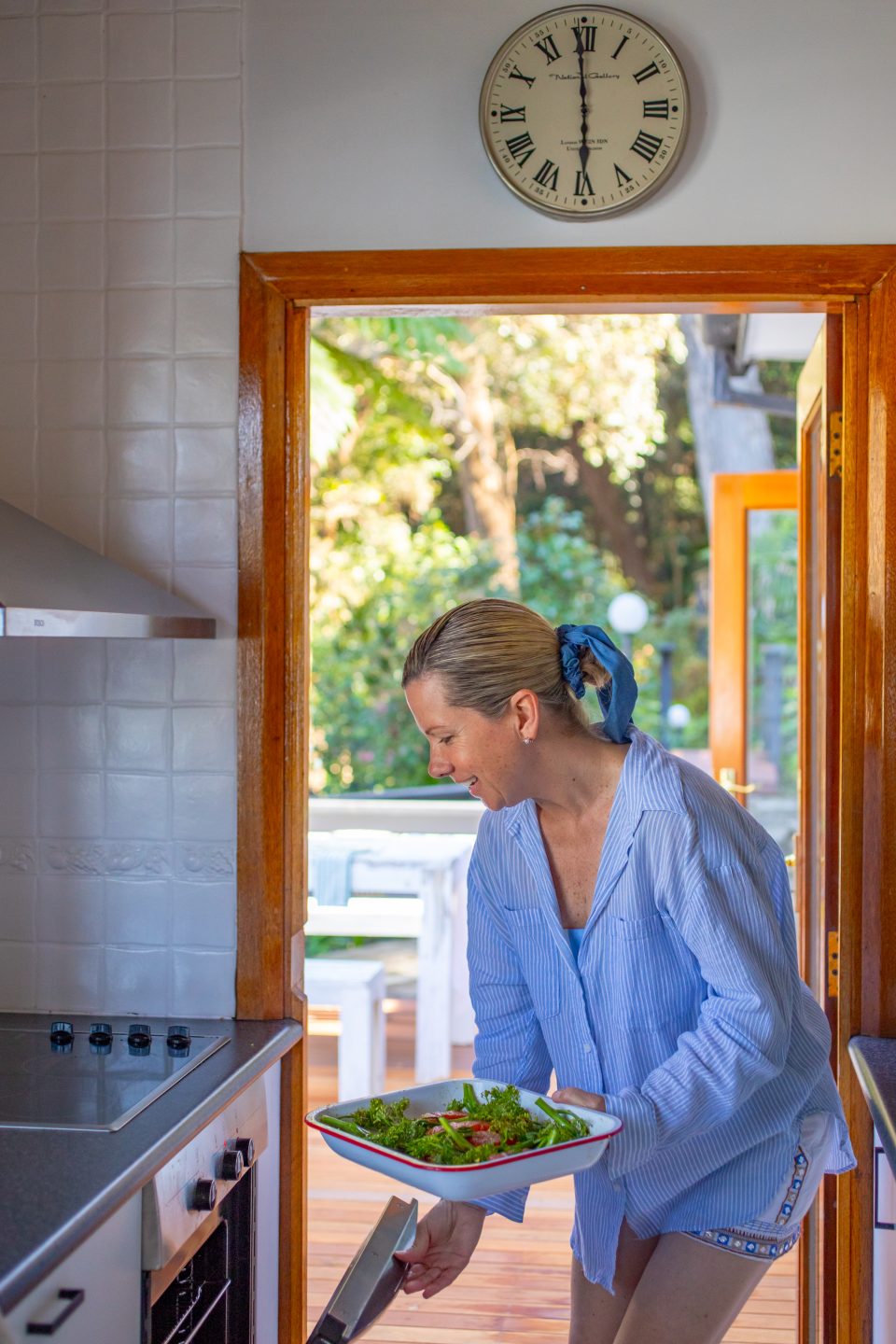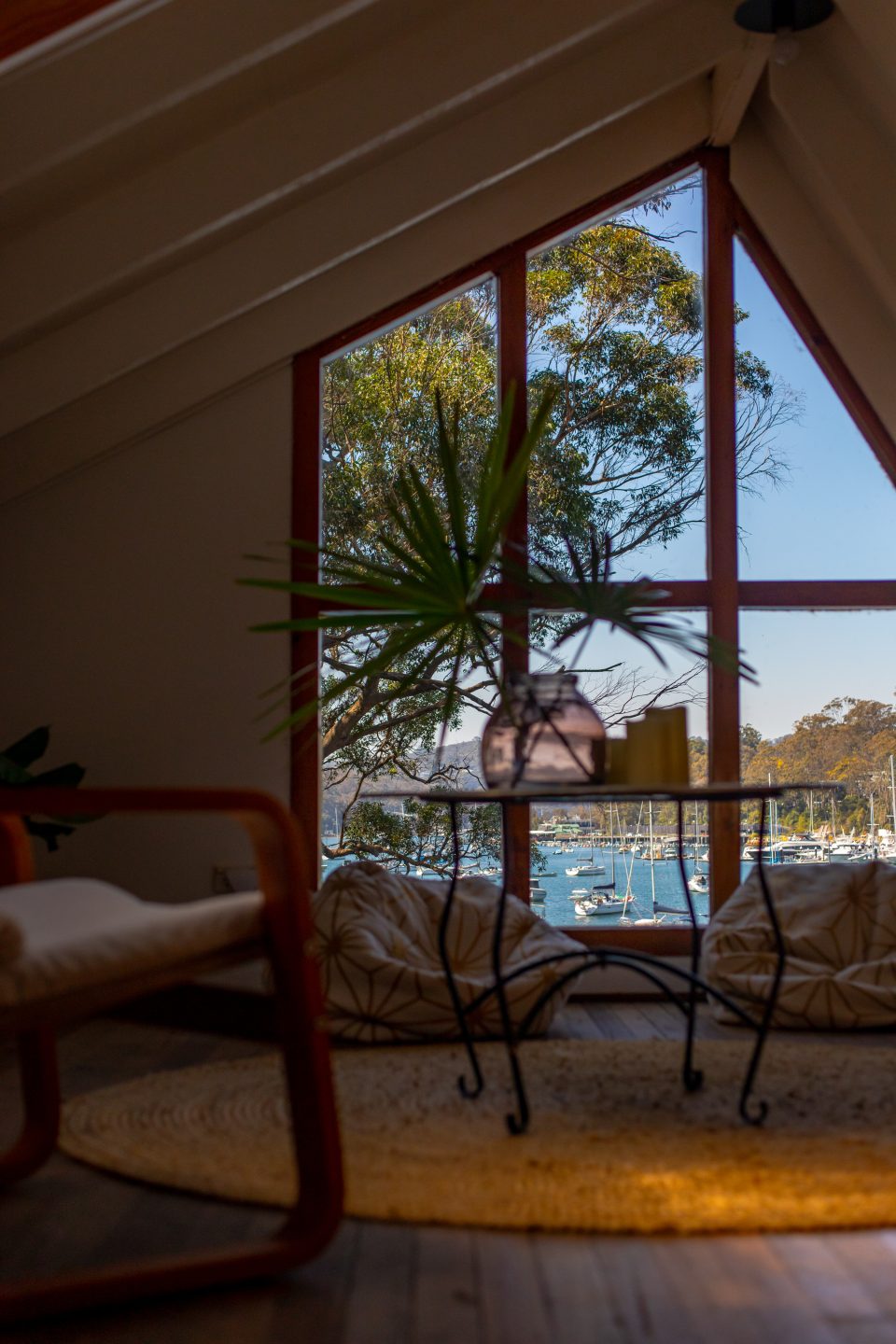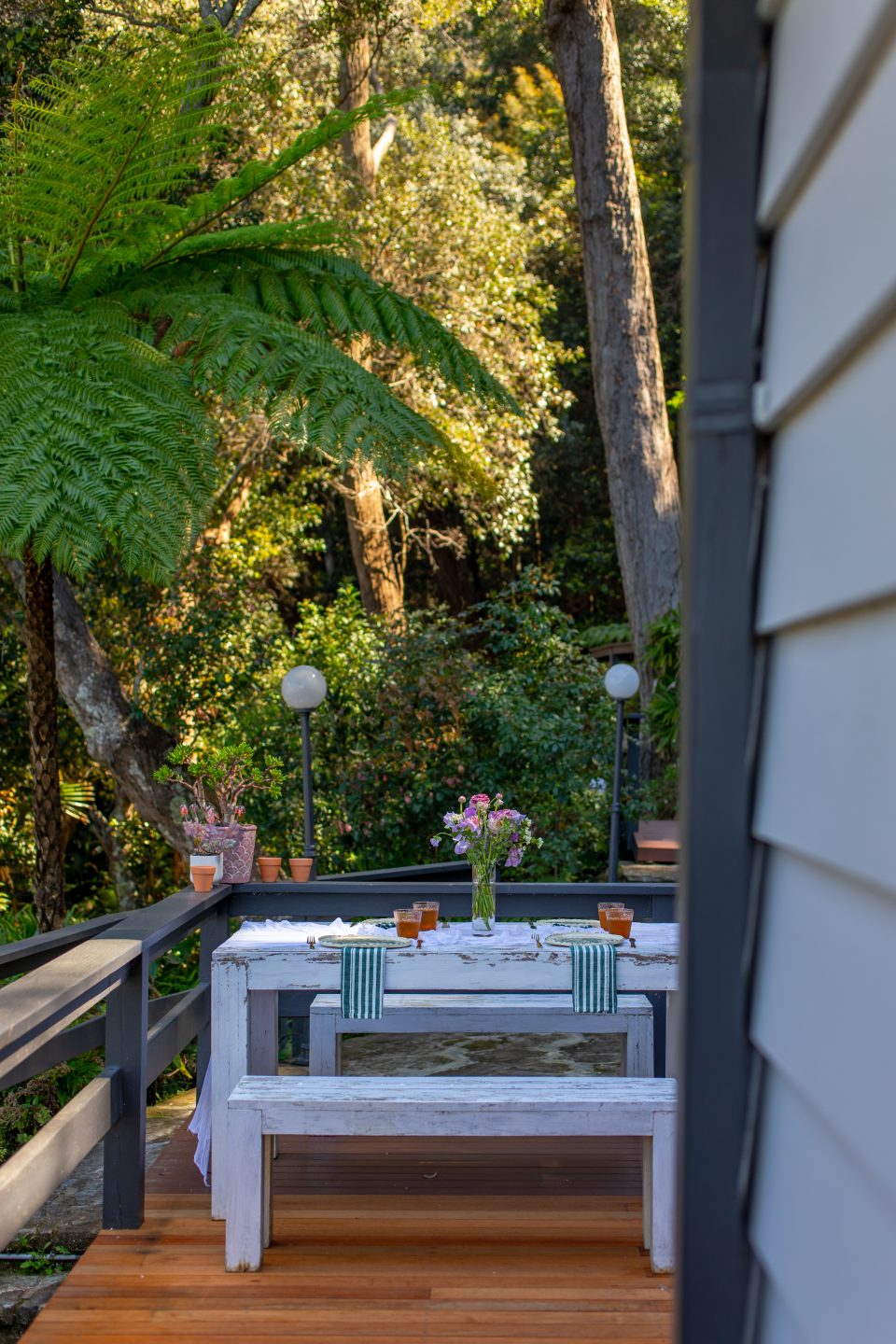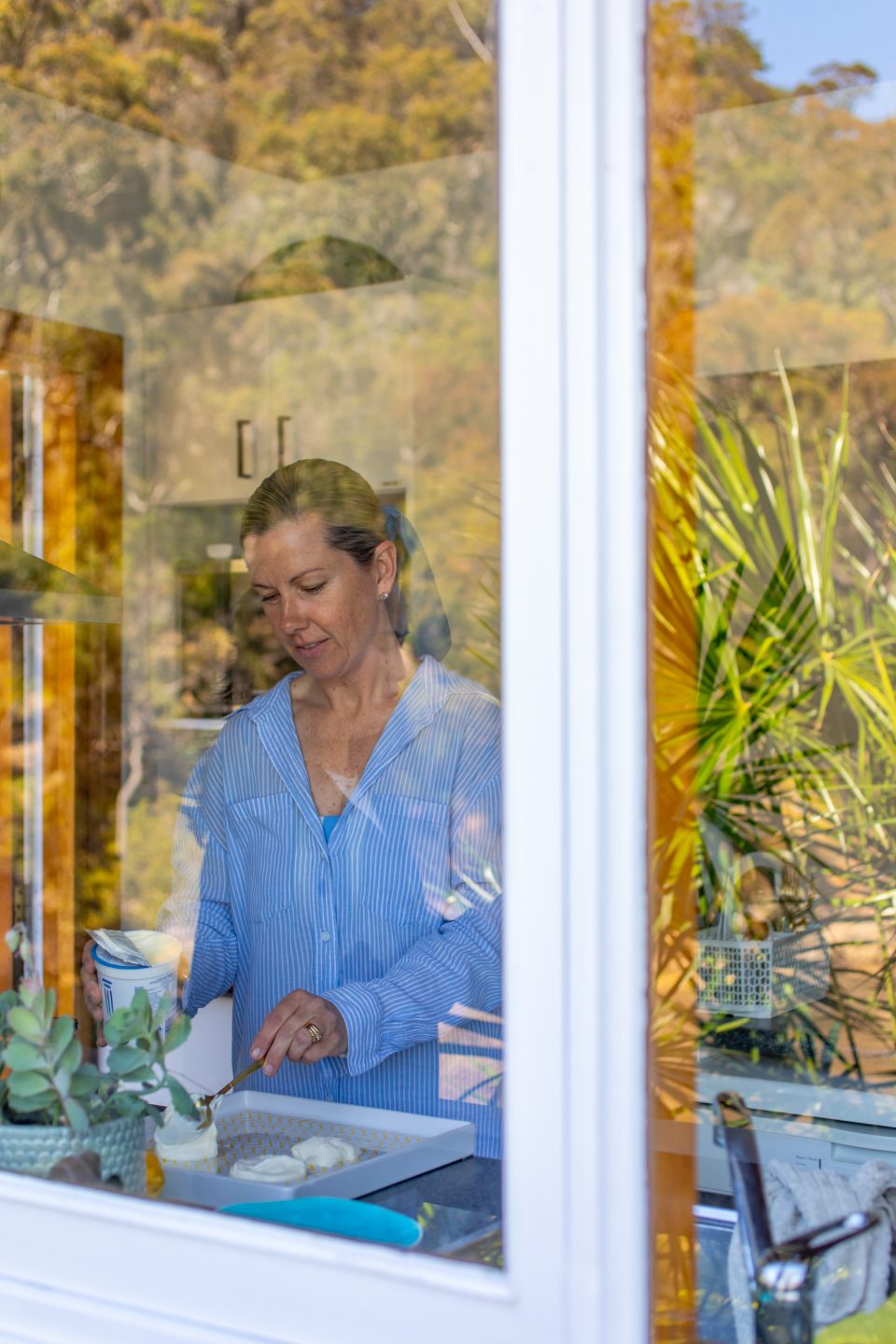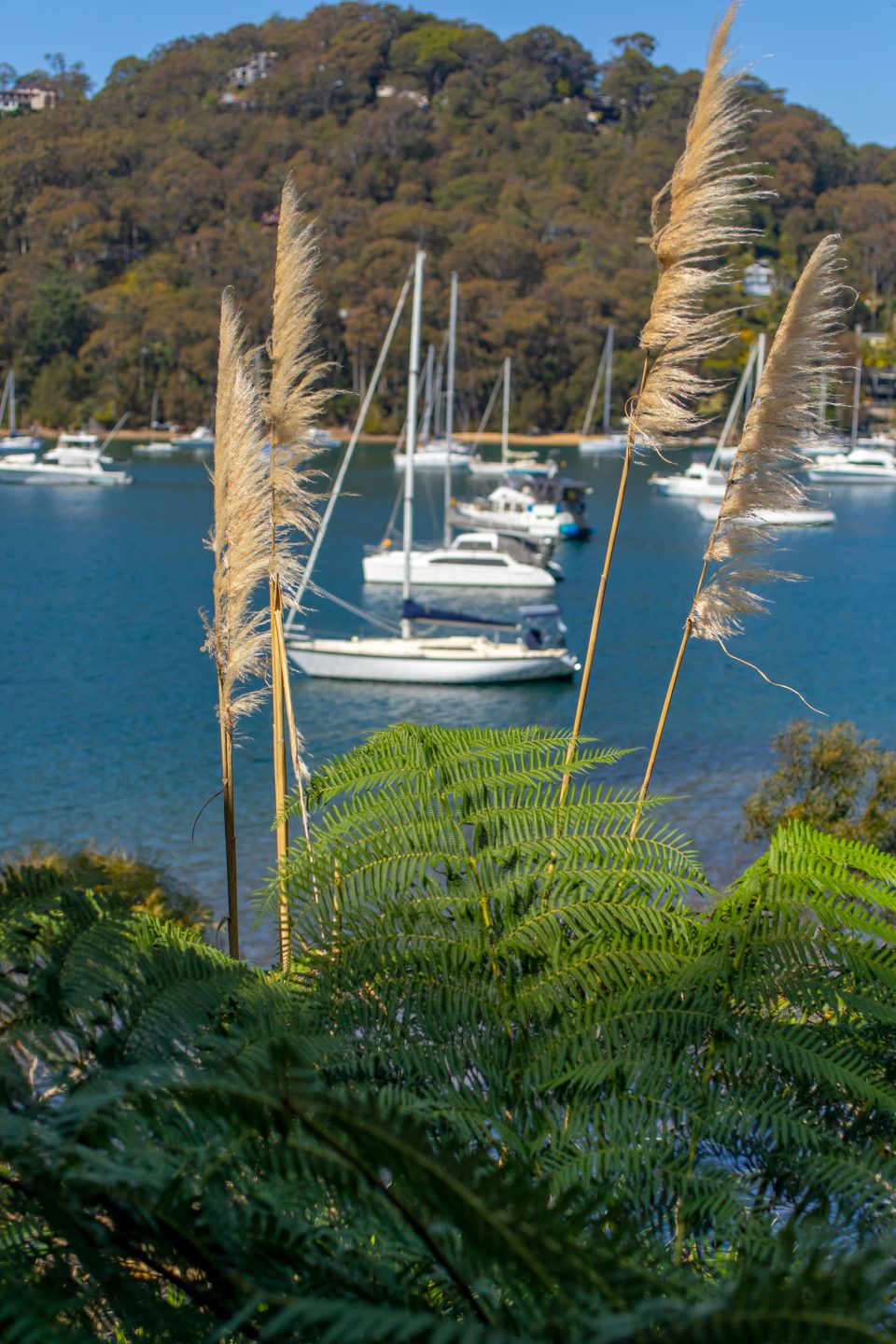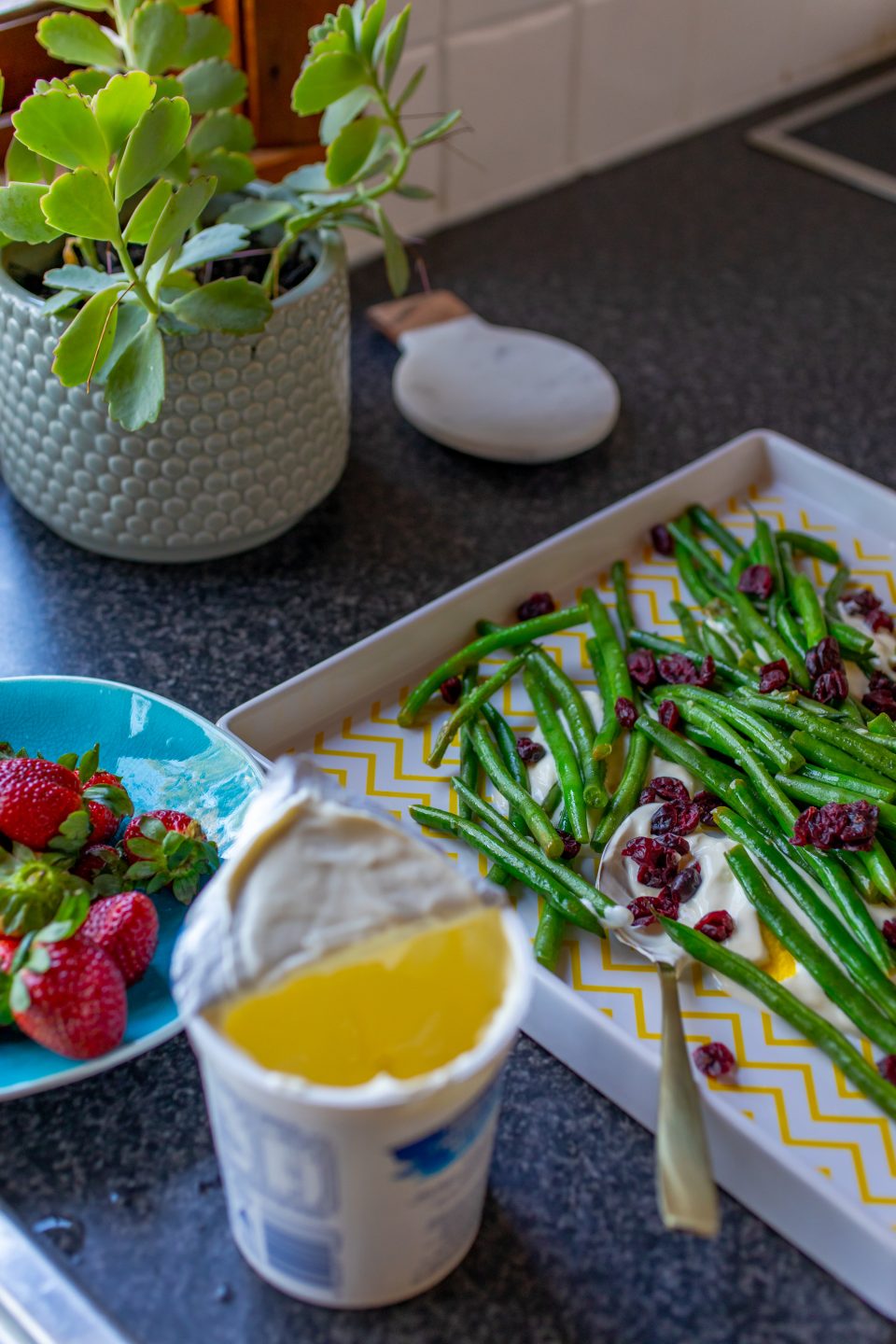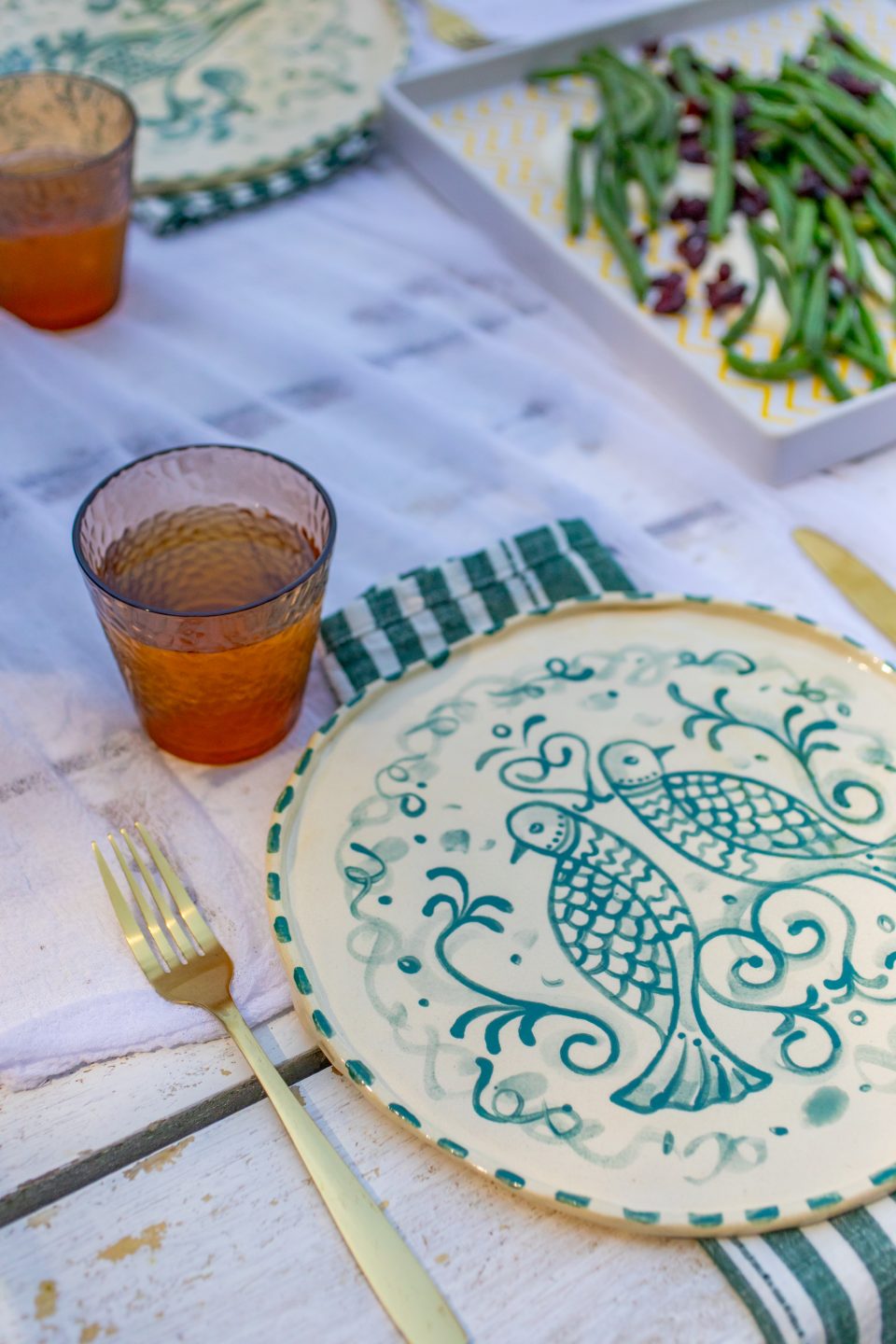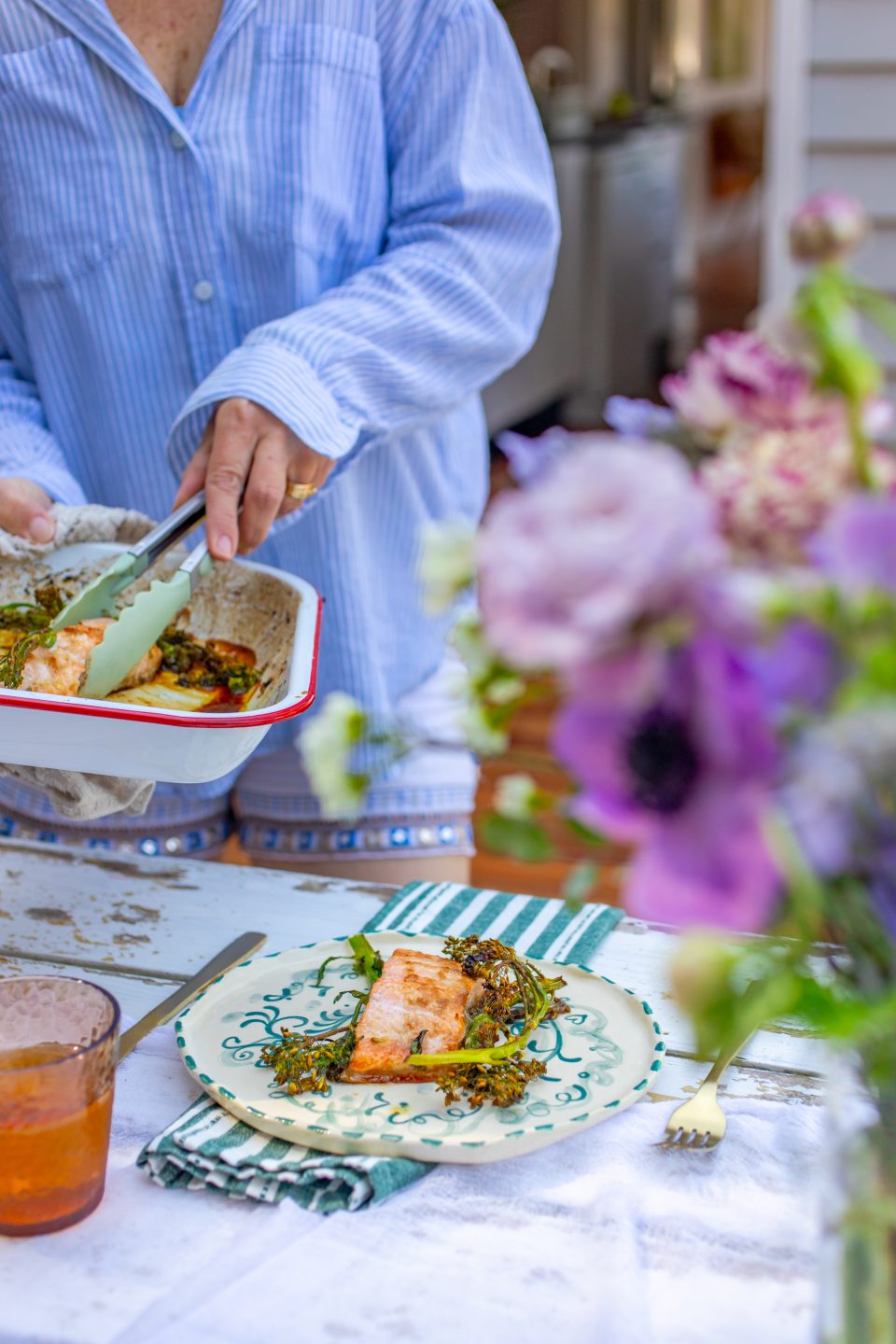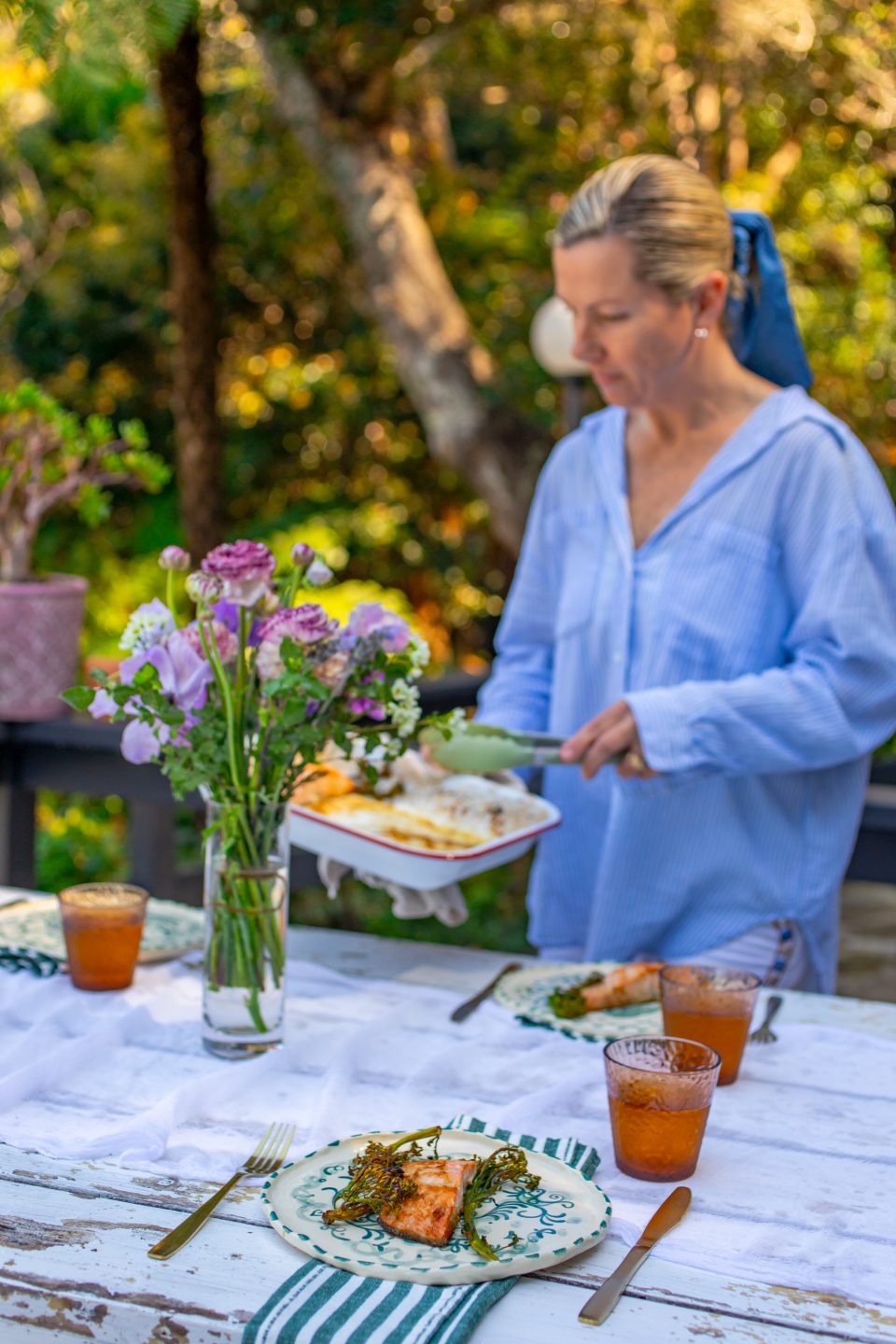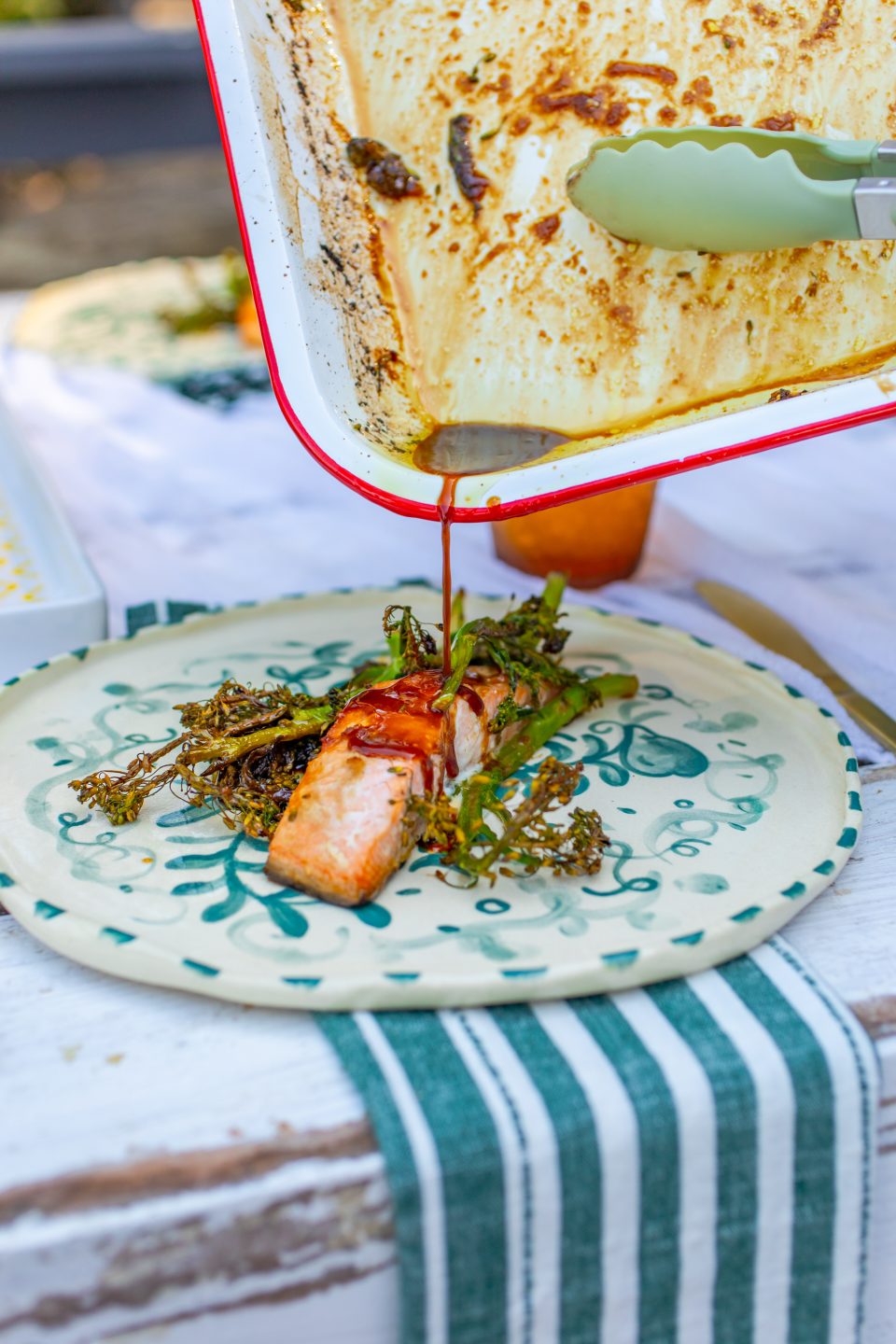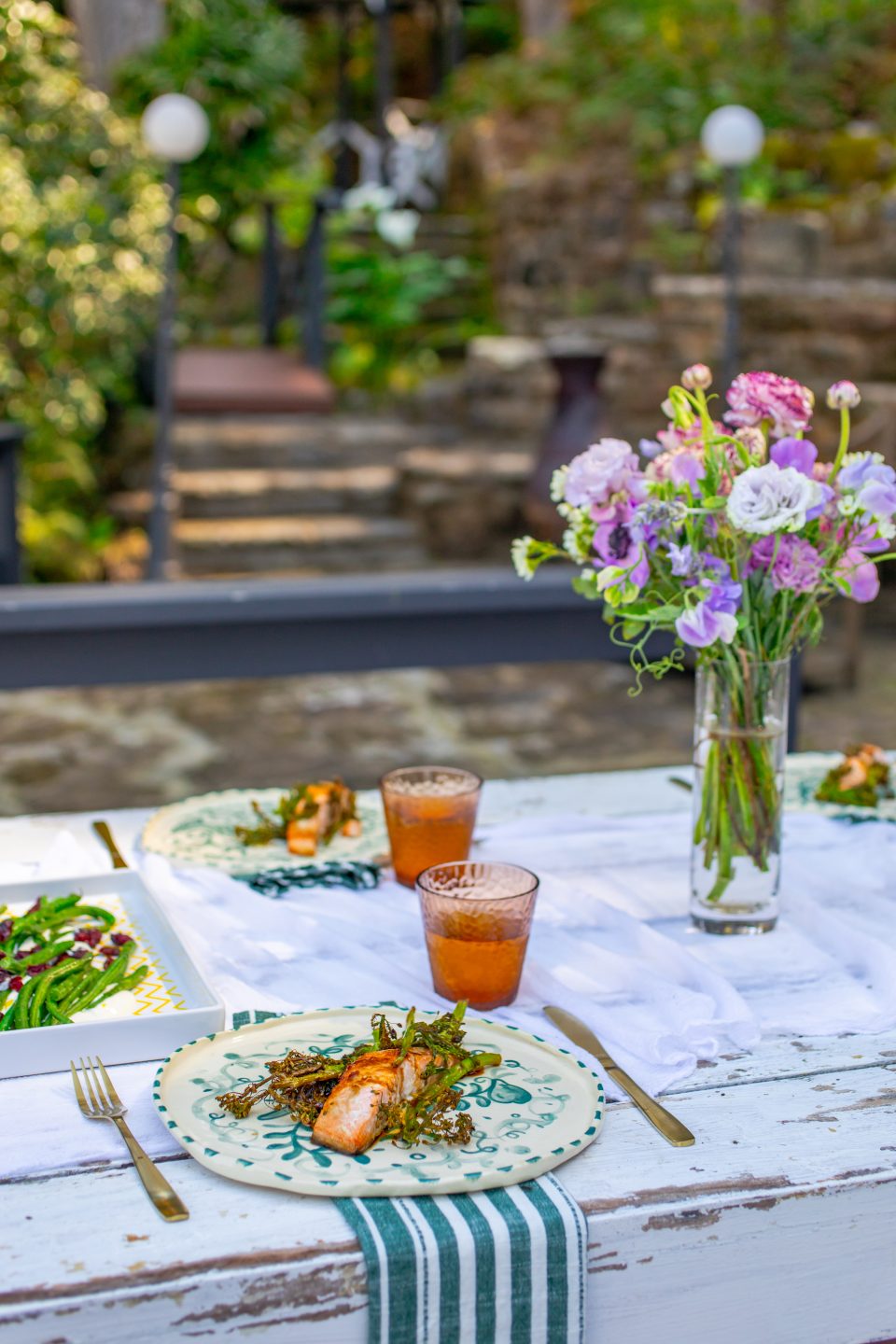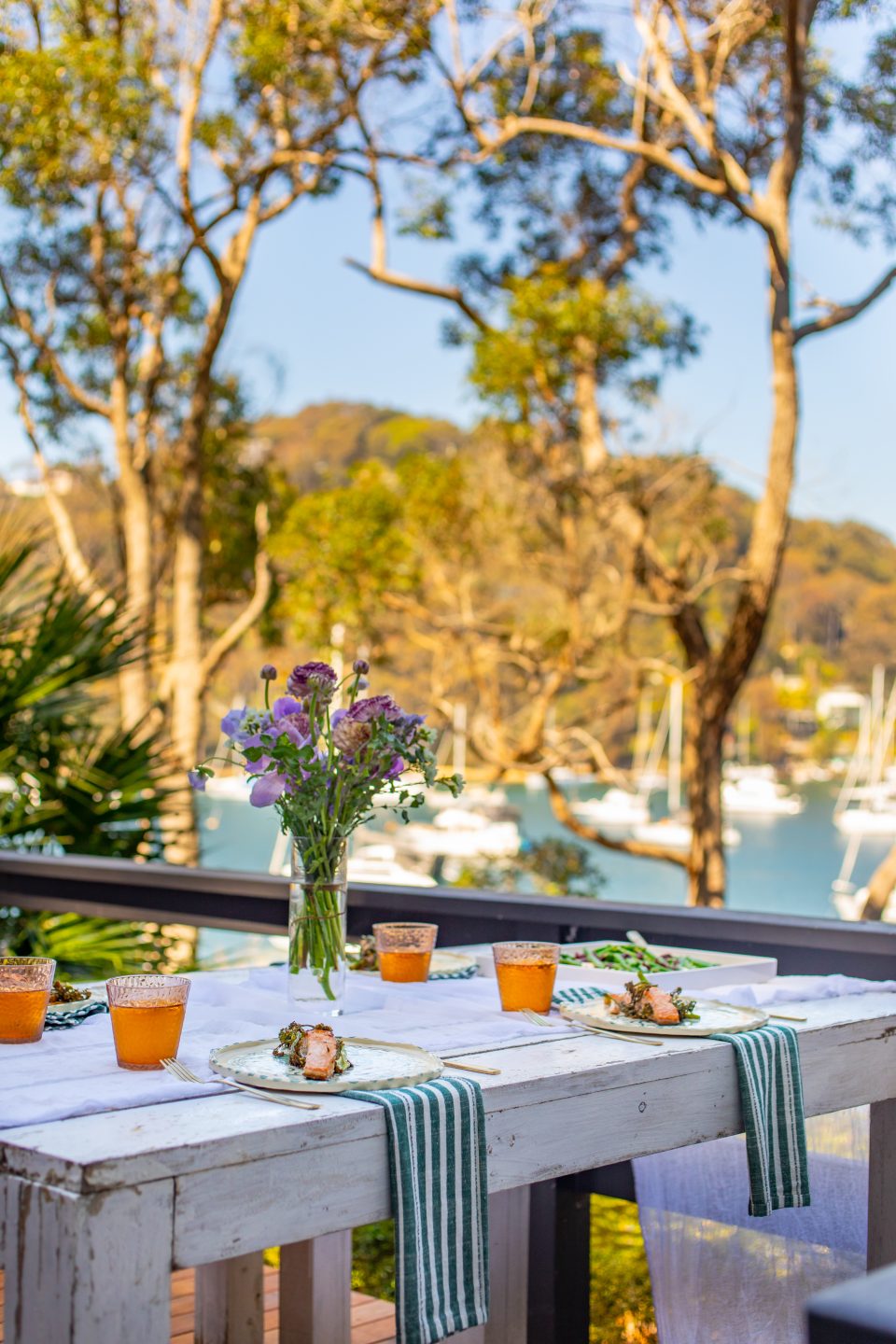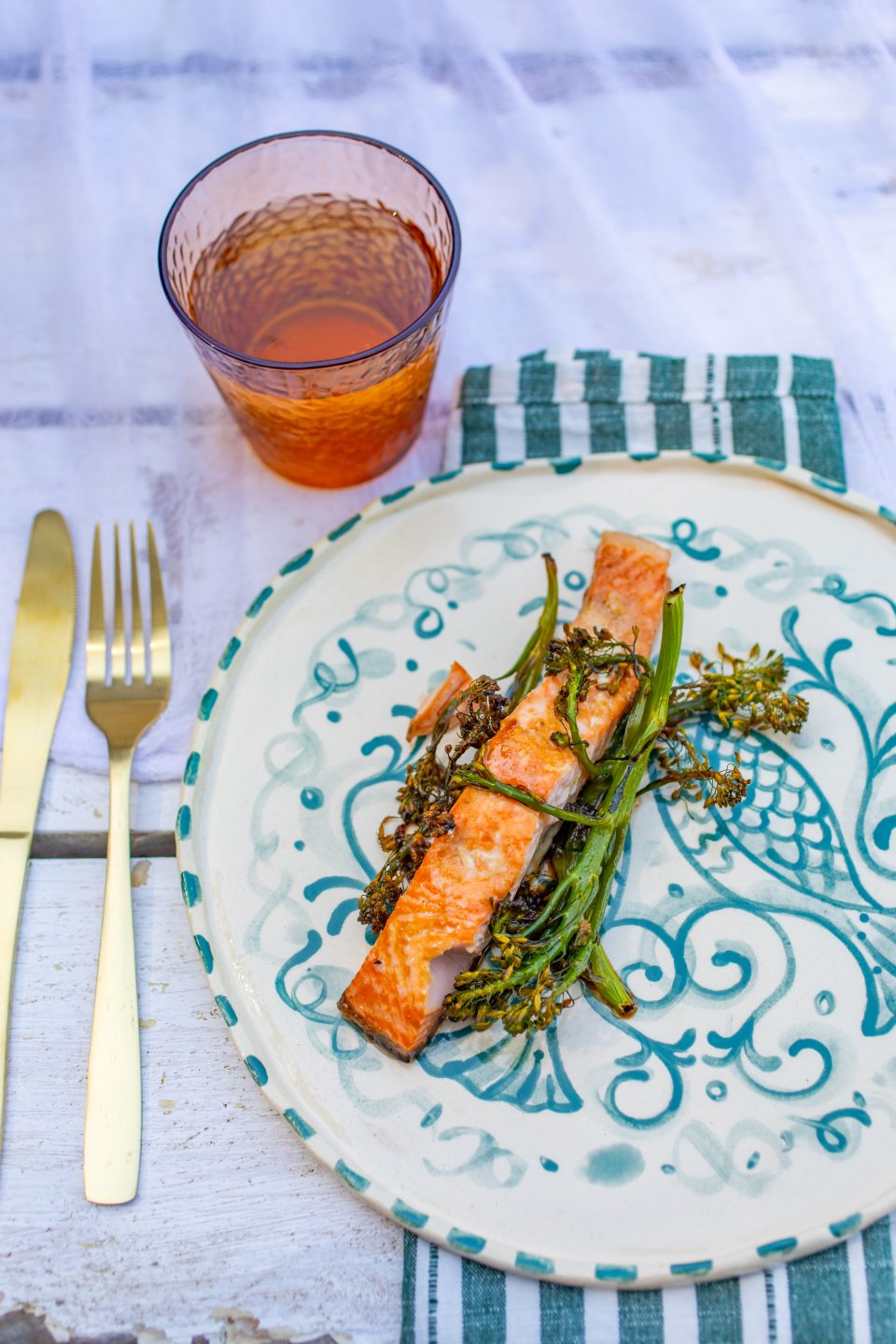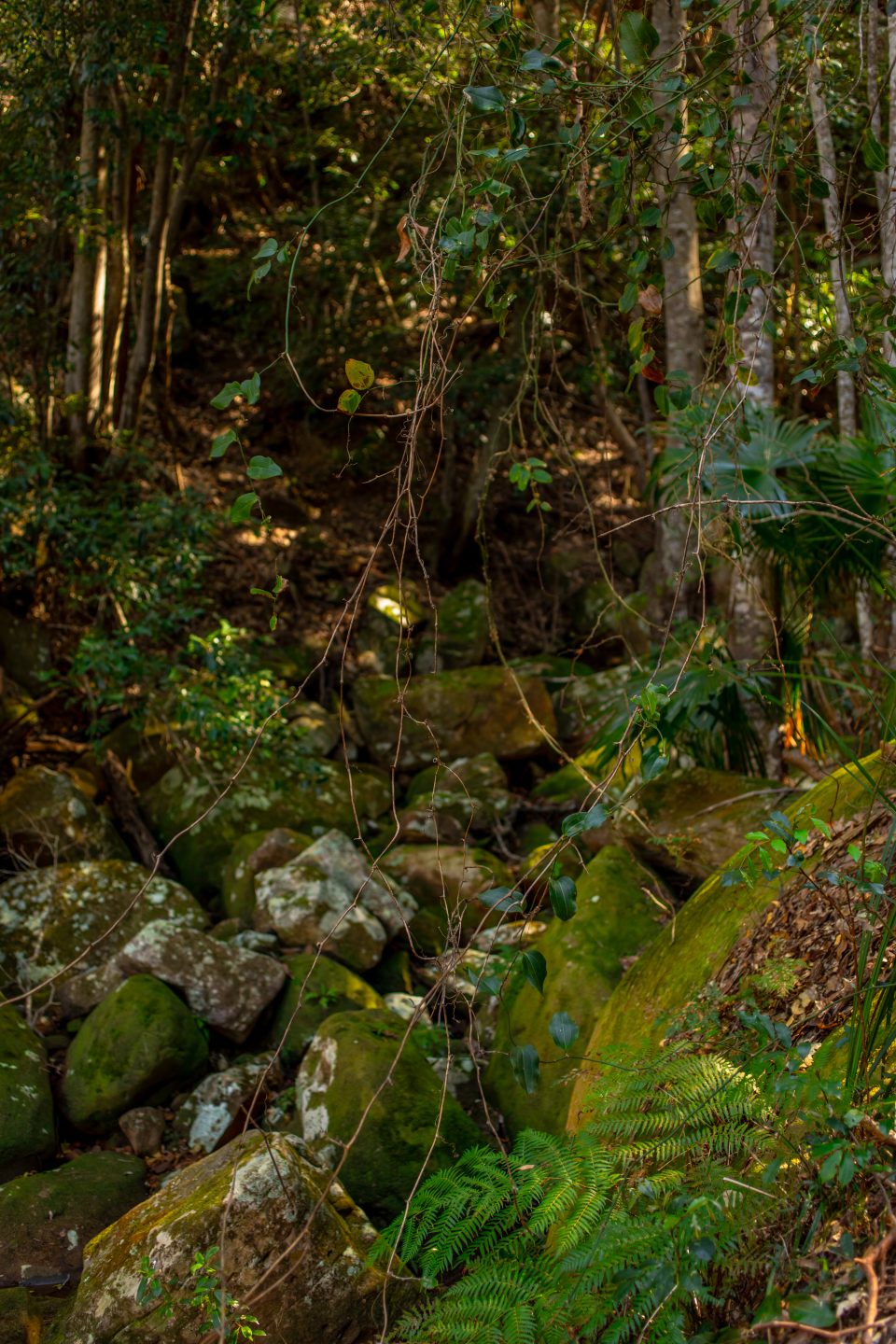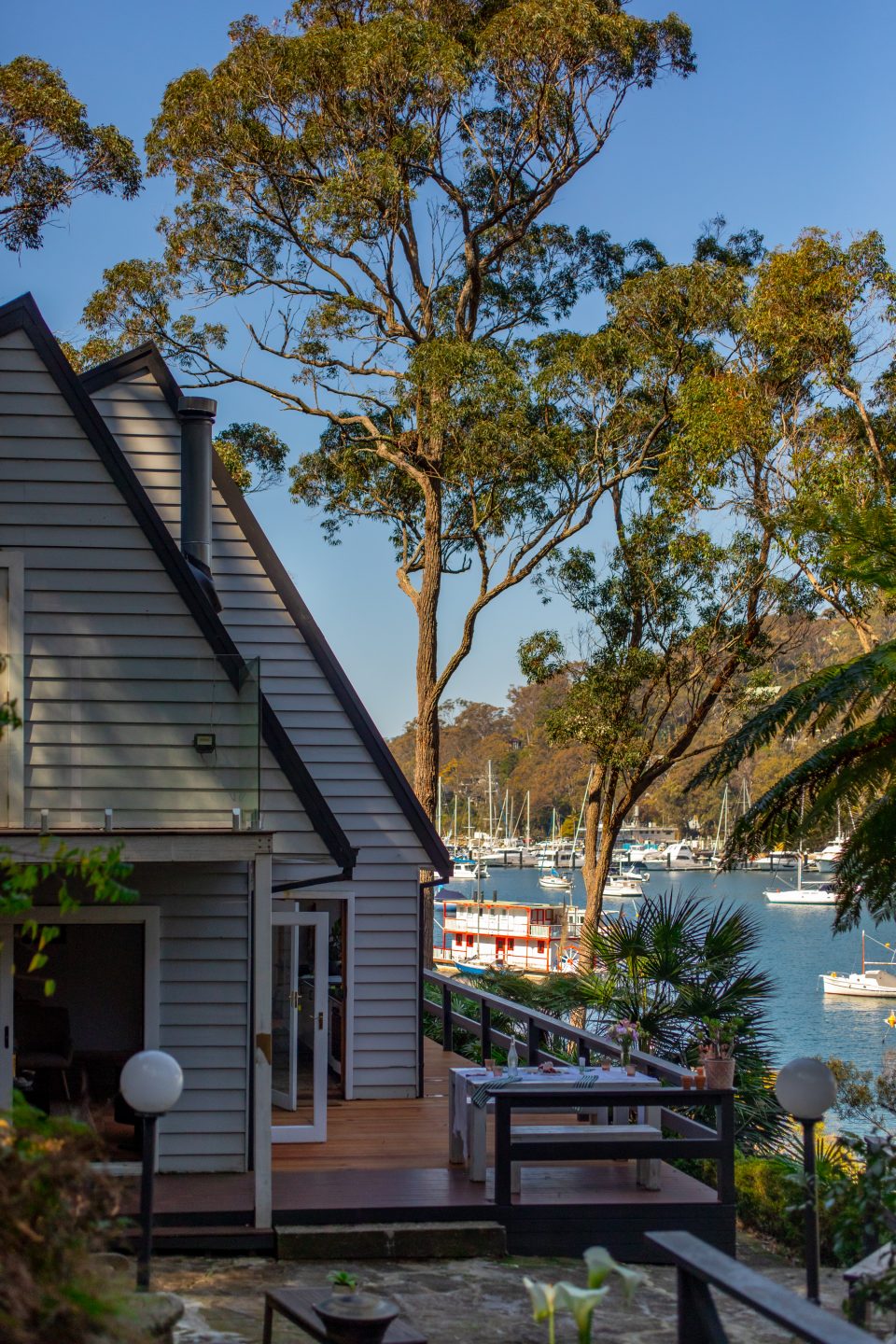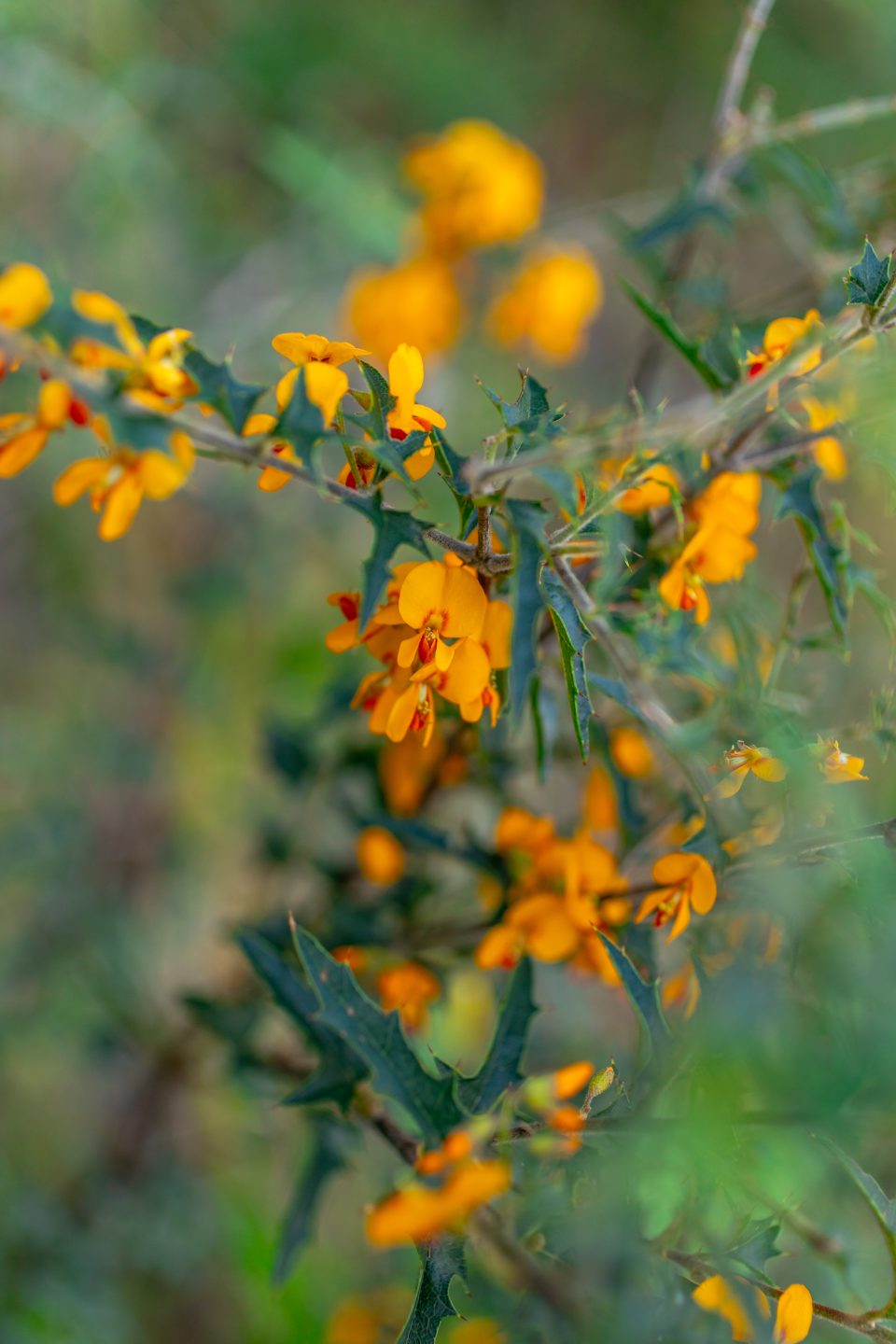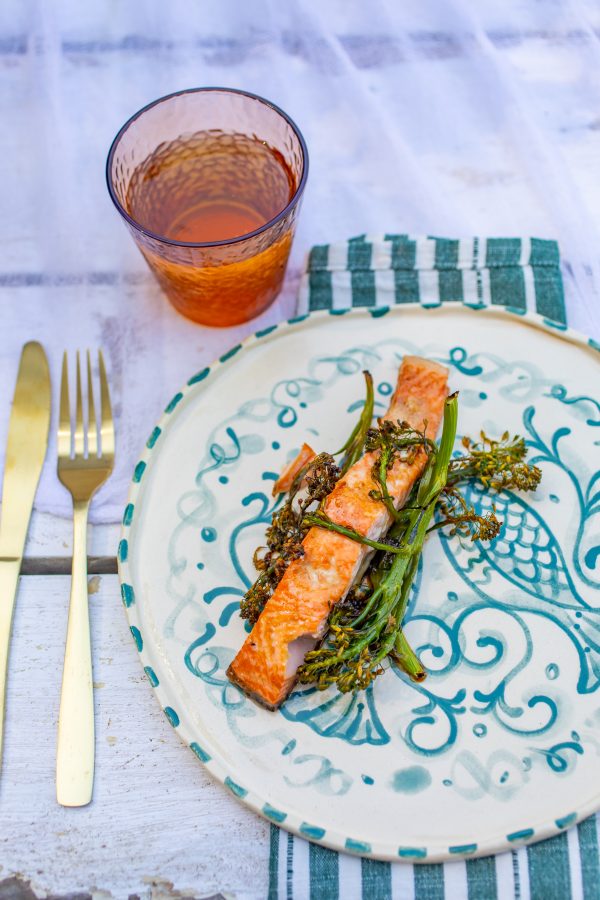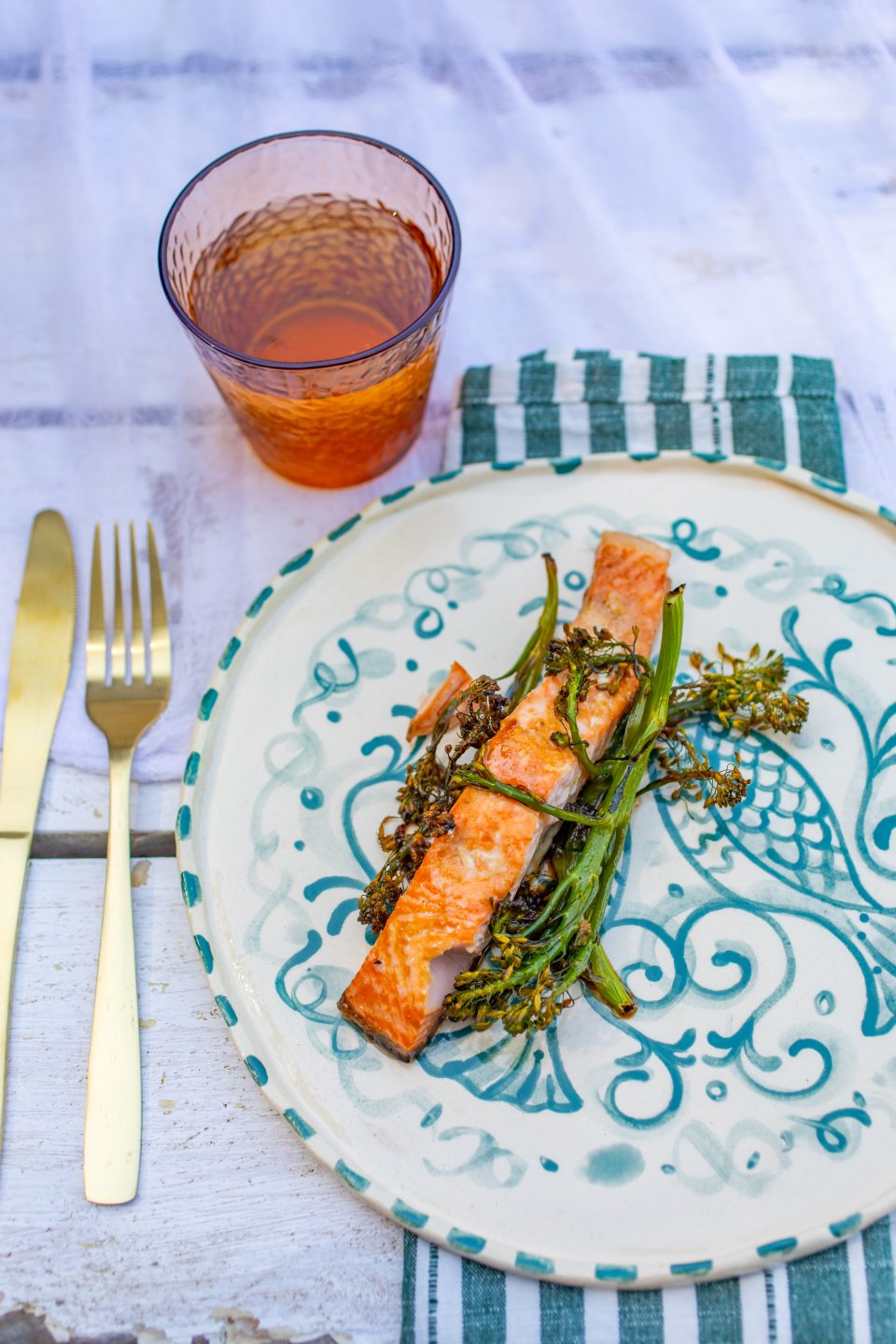 Baked Wild Salmon with Broccolini
Prep time: | Cook time: | Serves 4
4 serves of Australian wild salmon or New Zealand farmed king salmon fillet
1 bunch of broccolini
small thumb of ginger
2 cloves of garlic
2 tbs light soy sauce
1/2 tbs honey
3 tsp sesame oil
1/2 tsp pepper
olive oil for drizzling
wedges of lemon for serving
Preheat the oven to 180C.
Place salmon pieces & broccolini in a medium size baking tray.
Make the dressing. Grate the ginger and garlic then place in a small mixing bowl. Add in the honey, sesame oil, light soy sauce and pepper. Mix well then pour all over the salmon pieces. Drizzle some olive oil on the broccolini so they cook well.
Place tray in the oven and cook for about 10 mins or until salmon flakes apart when gently pressed.