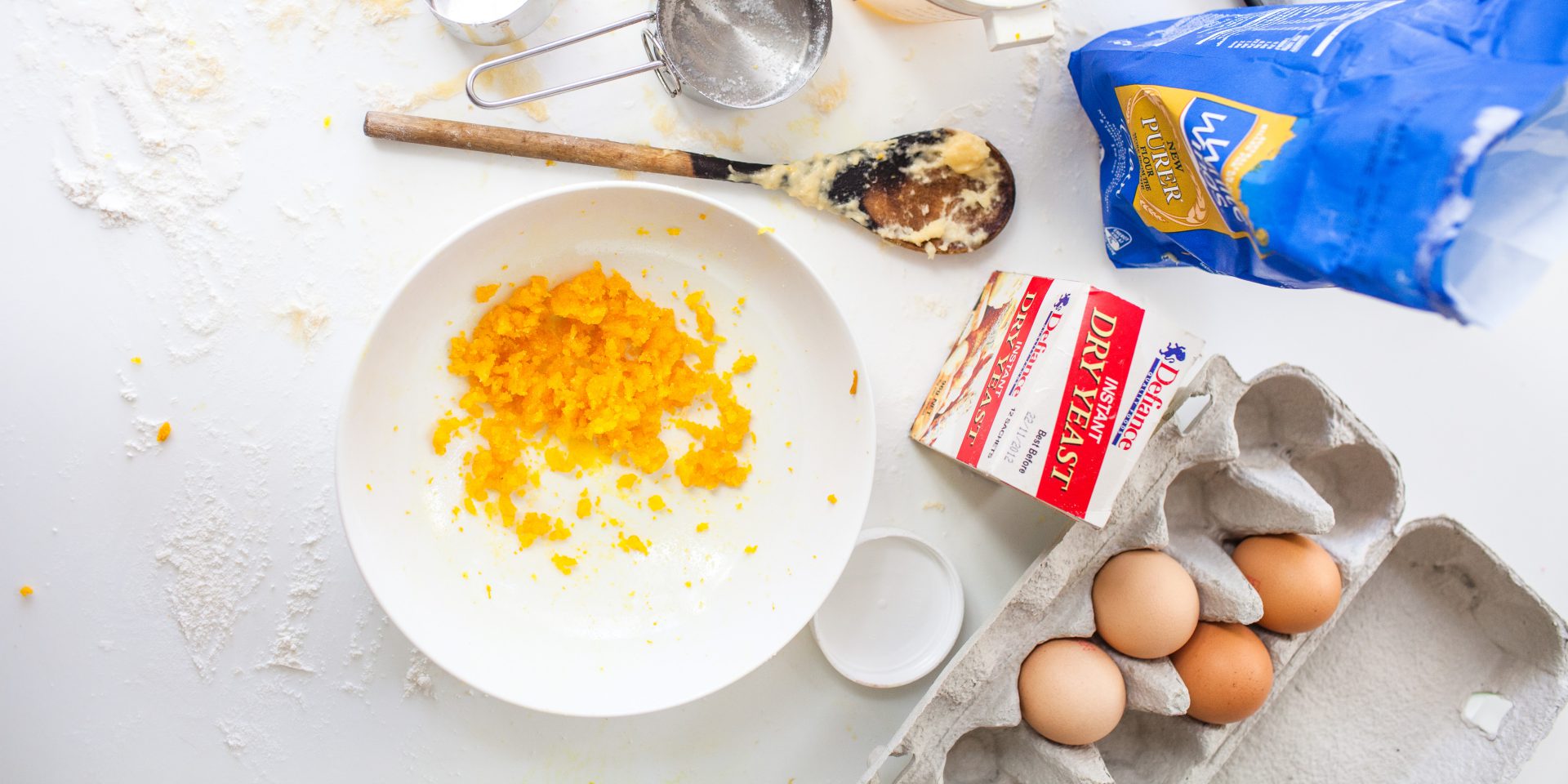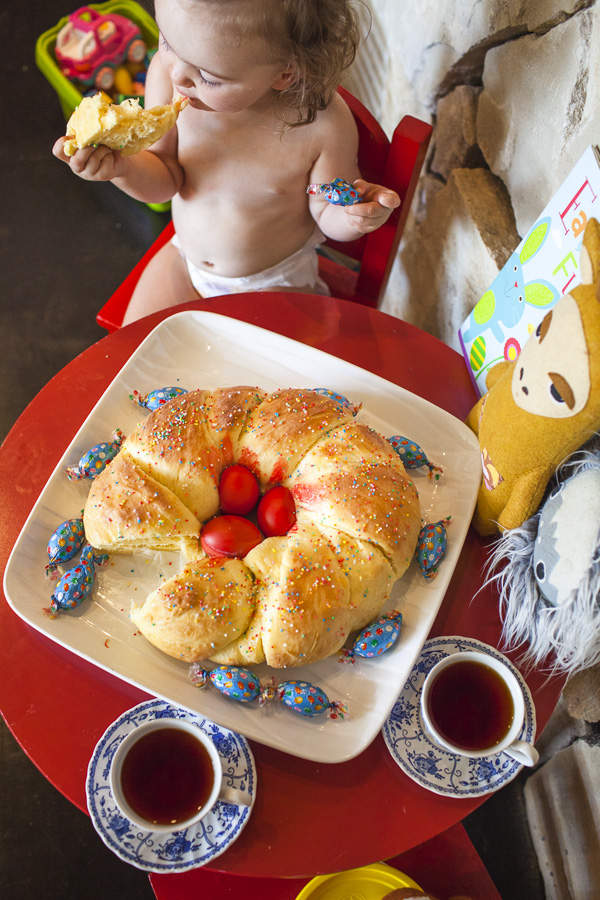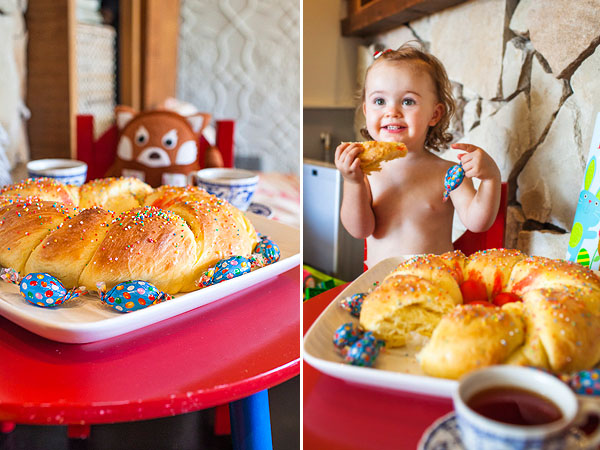 Justus used to eat Osterbrot in Germany each Easter (much the way we would eat hot crossed buns) and Zoe loves to bake and has always wanted to make traditional Italian Easter bread. So they decided to blend the two to start their own tradition with their daughter Heike. Justus and Zoe really want to create strong traditions as they live so far from Heike's German family.
The original recipe calls for 200g mixed candied fruit. Justus and Zoe have made some adjustment here but you could add it in step 7 before kneading the dough for a more traditional German version. The German version also uses coarse sugar on the glaze – while Justus' and Zoe's recipe uses sprinkles for a little more fun and as you can see it here, Heike enjoys every bit of it!
Start by placing the flour in a large mixing bowl and place the milk in a small saucepan over low heat. The aim is to get it warm but most definitely not hot.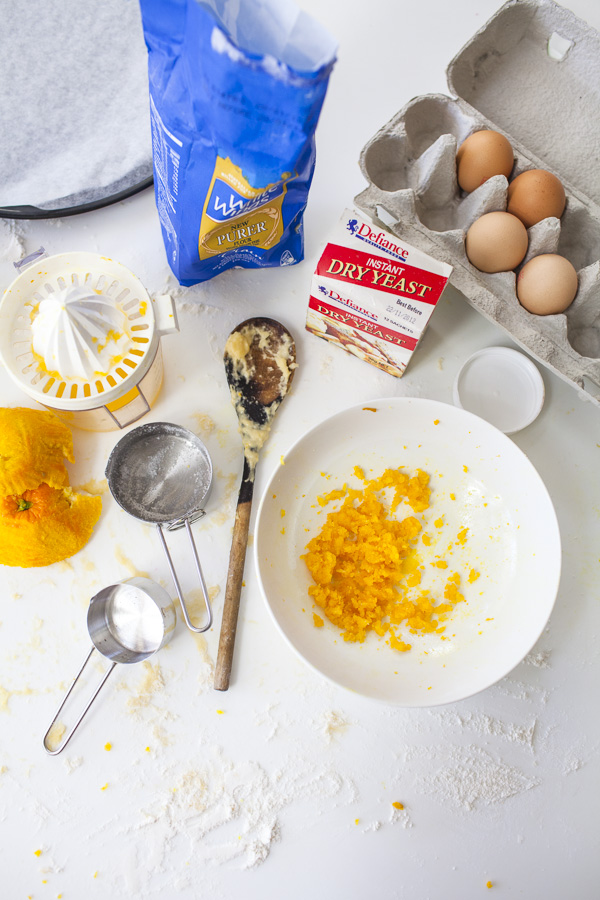 While the milk is heating, combine the orange zest and sugar and rub together with fingers until combined.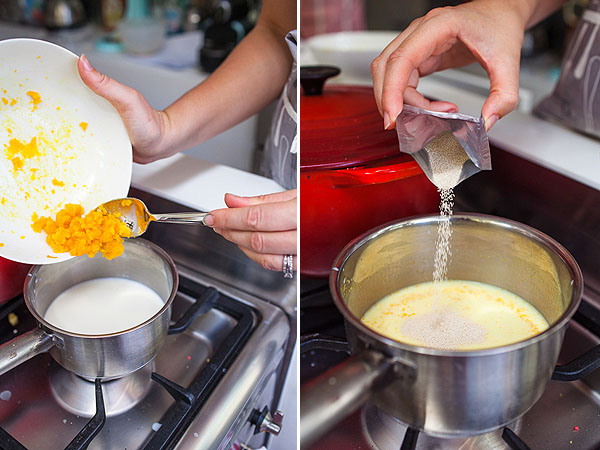 Once the milk is warm to the touch, pour in the sugar and orange zest mixture, stir until dissolved, add the yeast and set aside for 10 mins until it thickens and bubbles.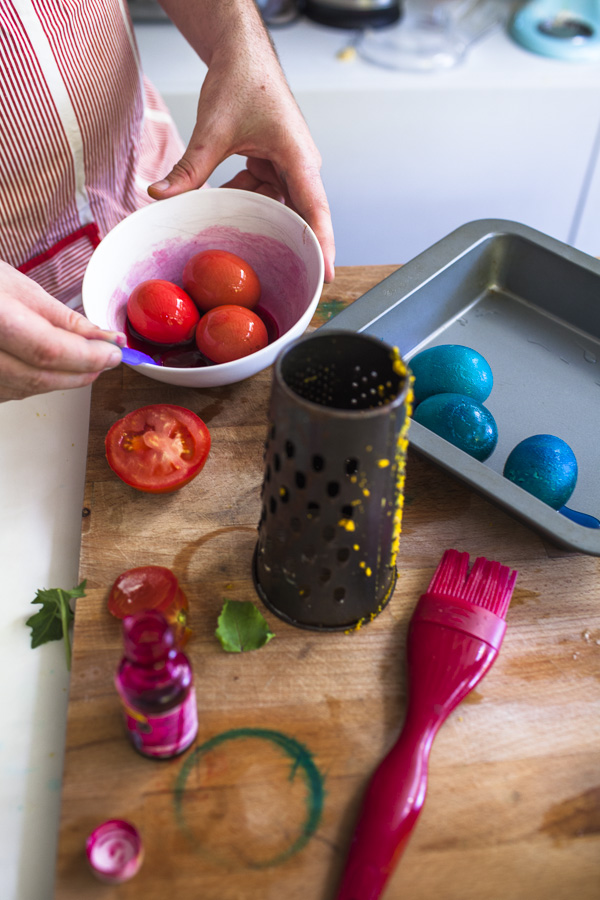 Dying the eggs – Involve your kids (if they are old enough) in this fun tradition while you prepare the dough.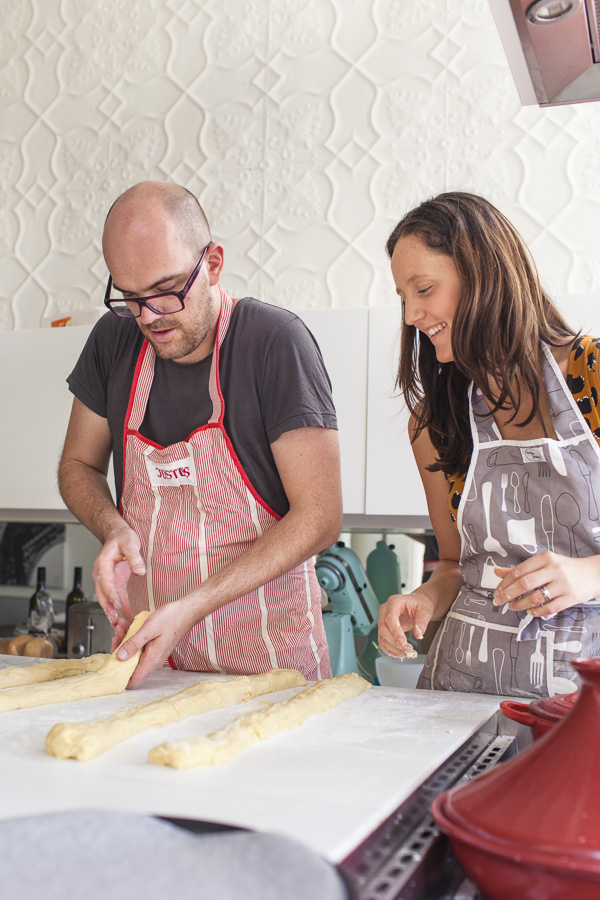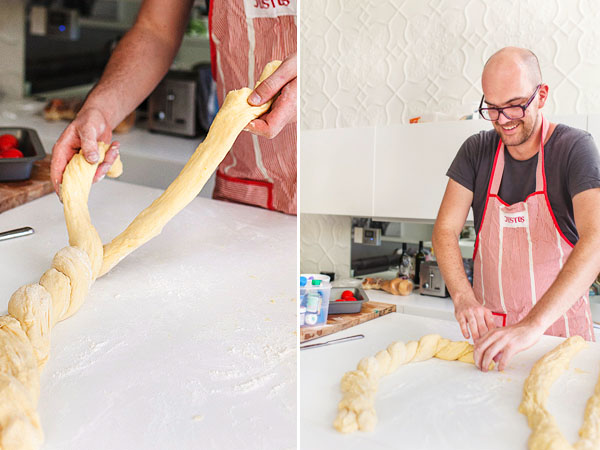 Once dough is plaited, place on a baking tray lined with baking paper, form into a wreath by joining the end bits and allow to rise for another 45 mins.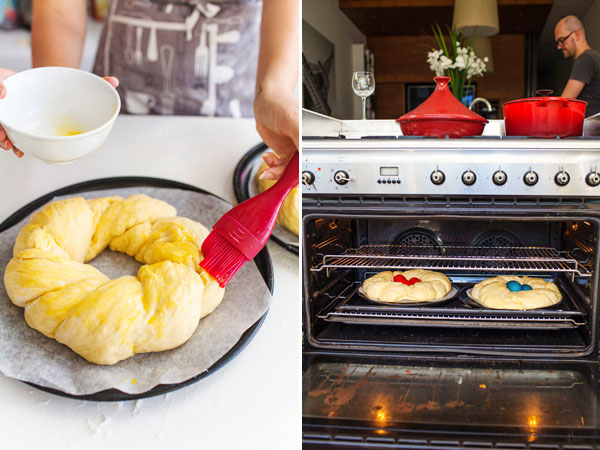 Lightly brush the dough's surface with beaten egg yolk, gently place 3 dyed eggs in the centre of the dough and place in the oven on 180˚c for about 30-40 mins.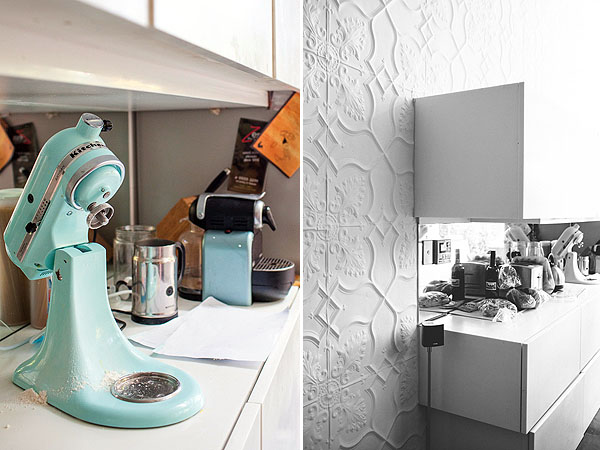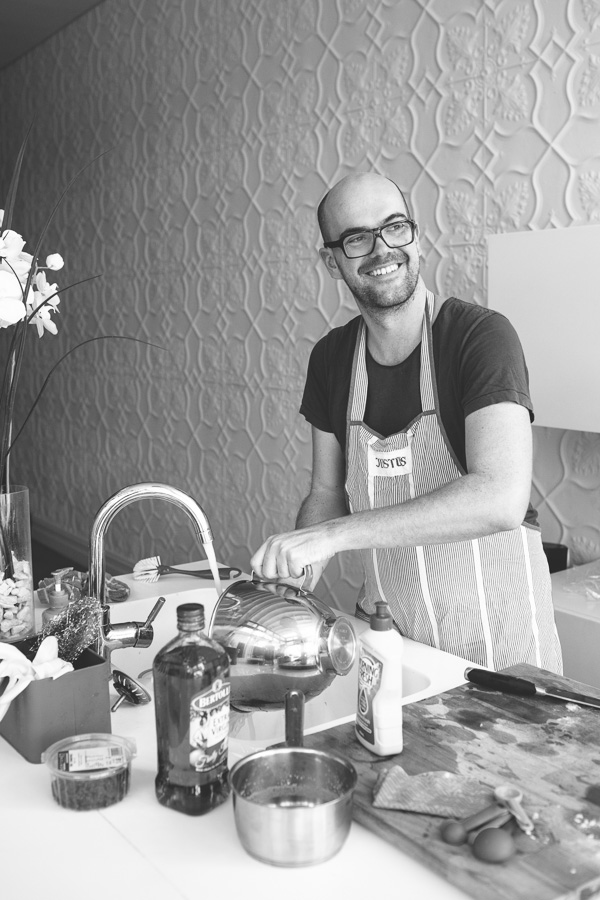 Who: Justus and Zoe
Home Is: Balmain
Family Origin: Justus – German/Dutch, Zoe – Anglo Australian
I can't live without my: Daughter
Occupation: Justus – Online Strategy Director/Business Owner, Zoe – Mother/Marketing Assistant – both work at Amblique
Dream Job: Justus – Living the dream (!), Zoe – Fashion or Interior stylist & writer
Childhood taste: Justus – Mum's Spatzle (German pasta), Zoe – Mum's Banana Cake/Dad's freshly caught flathead
I always have in my pantry: Eggs, Flour, Chilli
Go to meal: Chilli con Carne
Currently I'm obsessed with: Rosso Pomodoro Balmain!! There is no such thing as "too much" of their pizza
I learnt to cook from: Zoe's Dad (both of us!) and the internet
One day I must visit: Africa – our dream is to Safari with a brood of kids in tow
The unforgettable meal: A spontaneous 3-course, wine paired lunch of the chef's selection at Sean's Panaroma in Bondi Beach. This set us off on the foodie journey about four years ago
Currently I am listening to: Justus – Flume, Zoe – Macklemore/Robyn
My piece of Sydney: How do we pick just one? The beautiful harbour beaches of Vaucluse, the chirpy cafes and parks of Balmain, and Westfield Bondi Junction!!!
Guilty pleasure: Justus – Expensive scotch, Zoe – Just chocolate
Who does the dishes: Whoever doesn't cook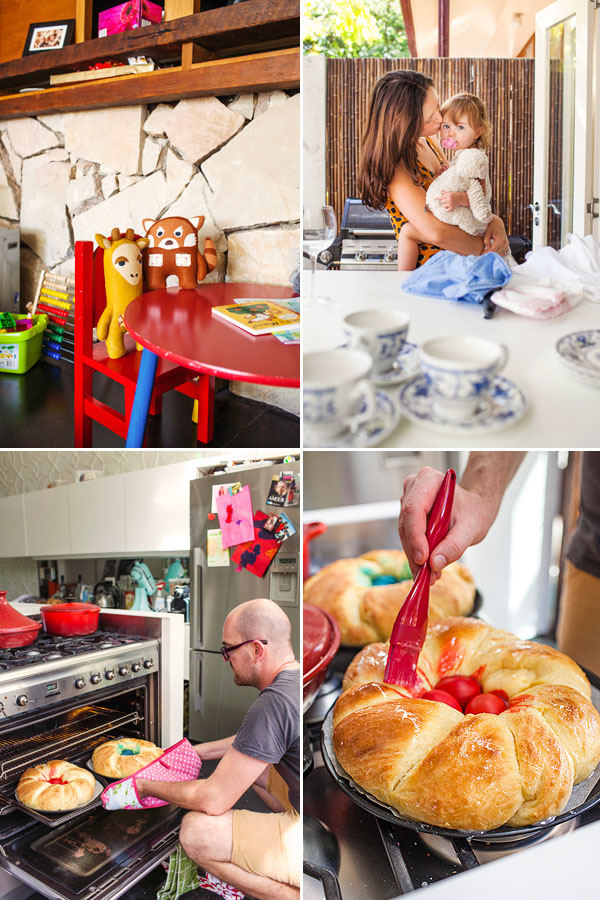 When the dough turns light brown, remove and allow to cool then use a pastry brush to glaze the Osterbrot with milk and sugar mixture.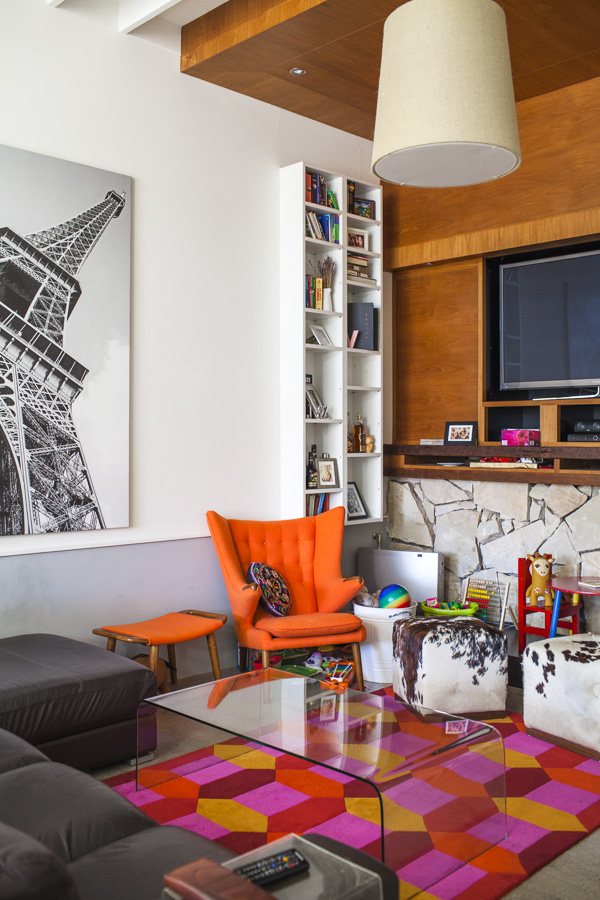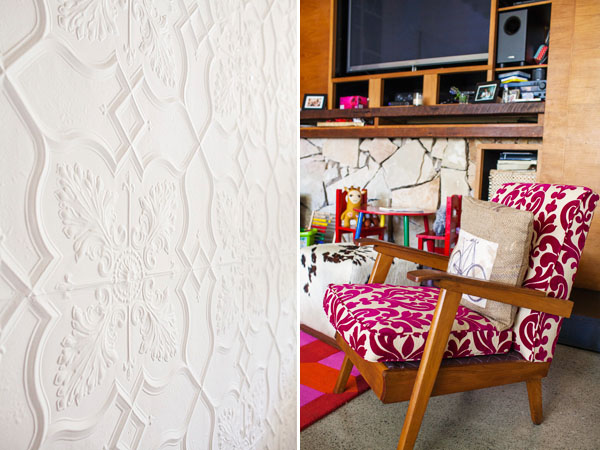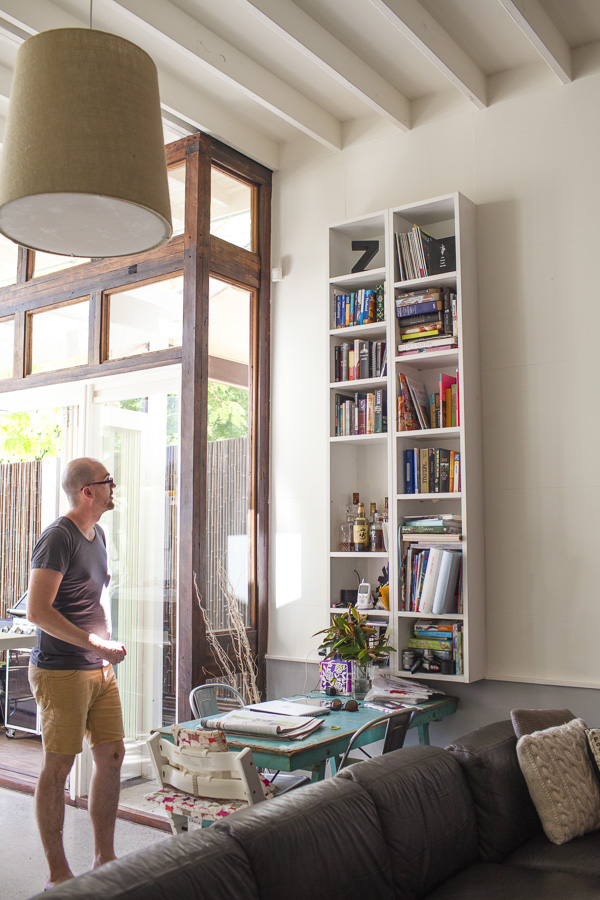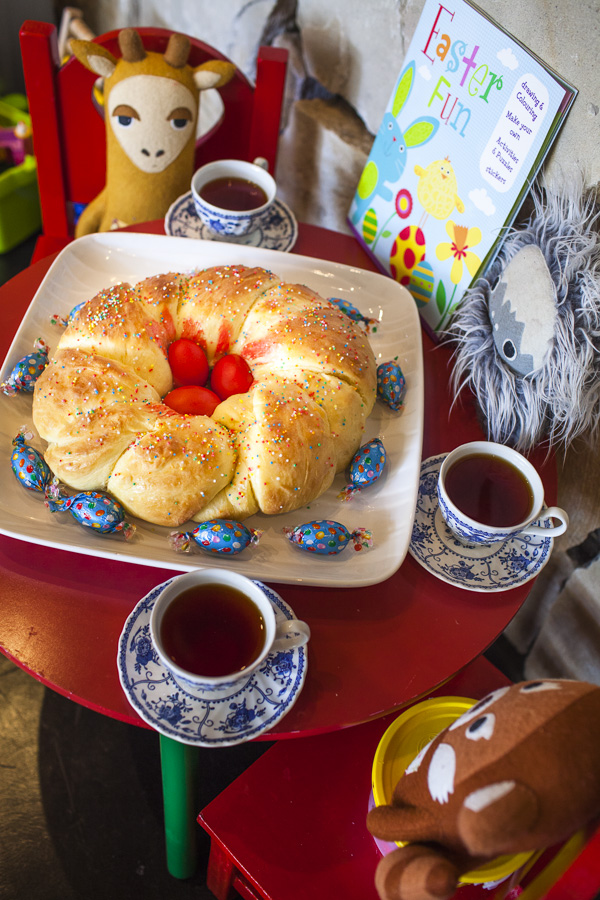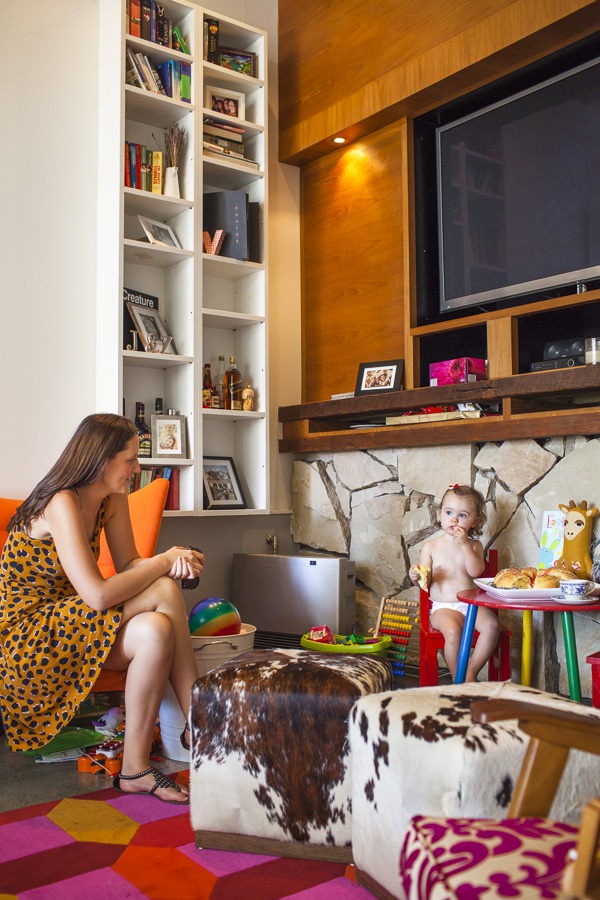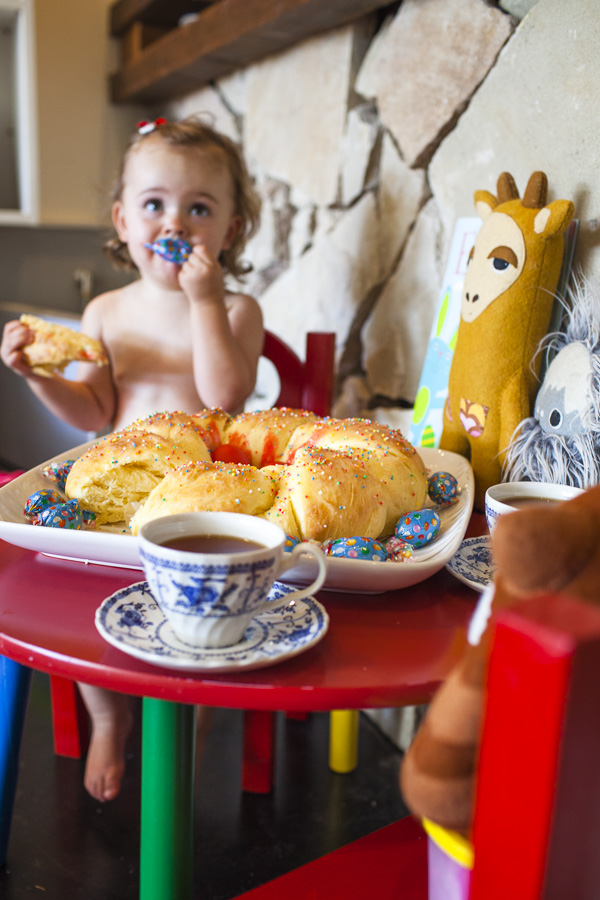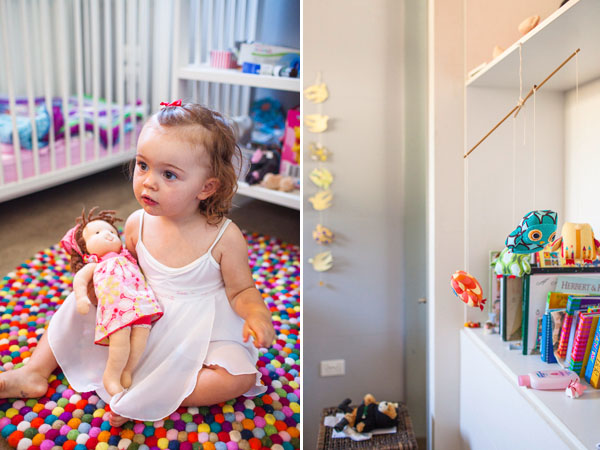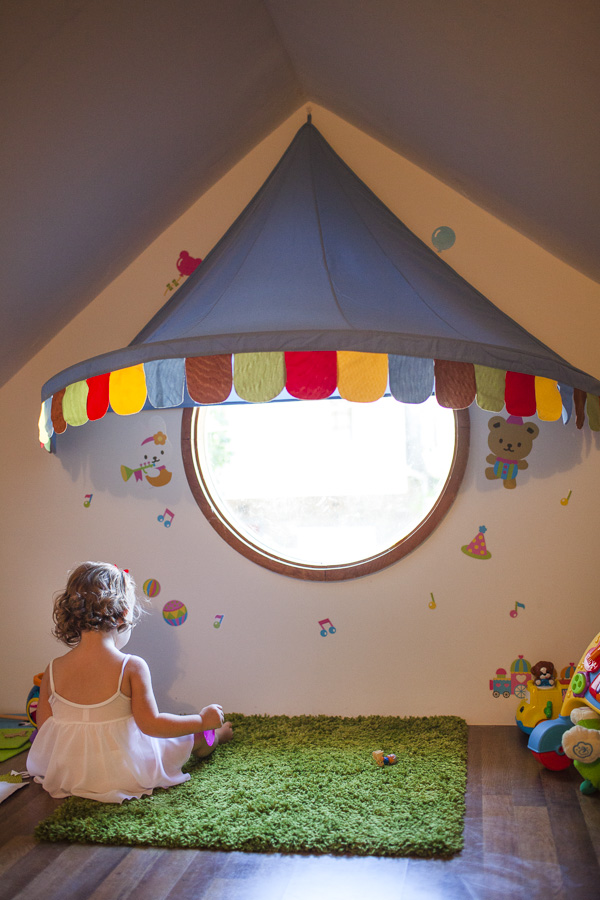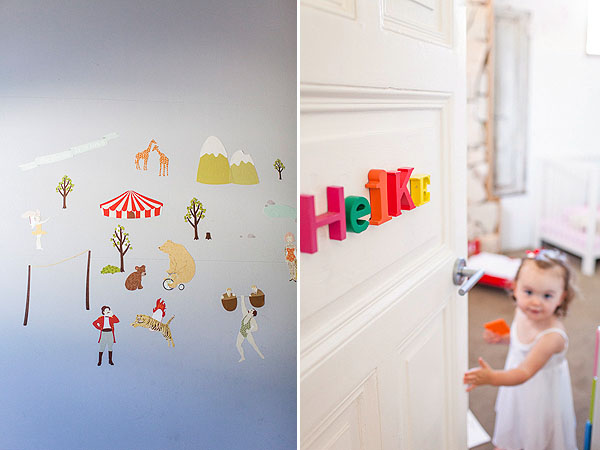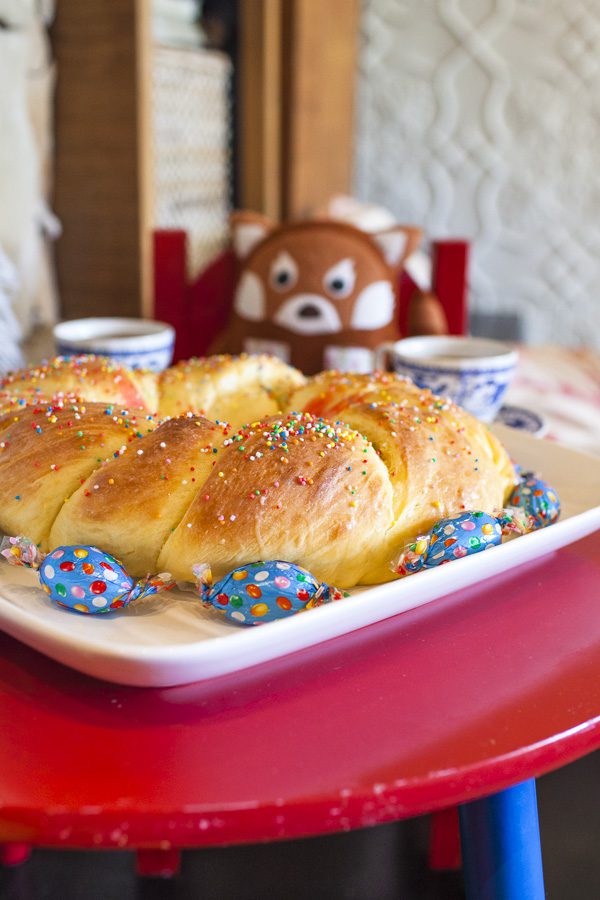 Osterbrot
Prep time: | Cook time: | Serves 10
Dough
8 cups flour
1.5 cups milk
2 oranges, zested and juiced
½ cup granulated sugar
2 sachets of yeast
1 cup melted margarine
8 eggs
1 tsp salt
¼ tsp aniseed oil (we used 2 tsp aniseed essence, ratio is 1:4 with oil and essence)
Glaze
Icing/Confectioners sugar
Milk
100s and 1000s (sprinkles)
Dyed Eggs
6 raw eggs
Food colouring
Vinegar
Place flour in a large mixing bowl.
Place the milk in a small saucepan over low heat – the aim is to get it warm but most definitely not hot. While the milk is heating, combine the orange zest and sugar and rub together with fingers until combined.
Once the milk is warm to the touch, pour in the sugar mixture and stir until dissolved.
Add the yeast to the milk mixture. Set aside for 10 minutes (it will thicken and bubble).
Begin mixing the milk mixture with the flour (you can do this by hand or with a mixer and dough attachment). Gradually add the melted butter, then add the orange juice.
In a separate bowl, lightly whisk the eggs, aniseed oil and salt. Add this mixture to the dough and beat to combine.
At this point you may need to add more flour to get the dough to come together. We used about 1-2 cups more flour! It is really dependent on how much juice you get from the oranges. Use feel/touch here.
Knead the mixture for five minutes on a lightly floured surface. Transfer to an oiled bowl and let rise for up to 1hr, or until the mixture has double in size.
Split the dough mixture in half, and then in half again, so you have four balls of dough. Shape each ball into a rope of around 50cm long. Plait two ropes and shape into a hollow circle. Do the same with the remaining two ropes. Place on two baking sheets lined with baking paper, and allow to rise for another 45 minutes.
Now's the time for egg dying! Place the food colouring of your choice and vinegar in a bowl and turn for around 5 minutes for a nice even coverage, or until desired colour is achieved. Don't overdo it as it can start to peel away. Place the dyed eggs in the centre of your breads – they will cook through as the bread bakes.
Preheat the oven to 180˚c then place the breads in the oven for 30-40 minutes. Once they are lightly browned, remove and allow to cool before glazing.
Once cooled, mix together around 1 cup of icing sugar with ¼ cup of milk – you want a light, runny consistency. Use a pastry brush to paint the glaze onto the tops of your breads, then apply 100s and 1000s to your heart's desire!
Serve with tea and butter – Lecker!