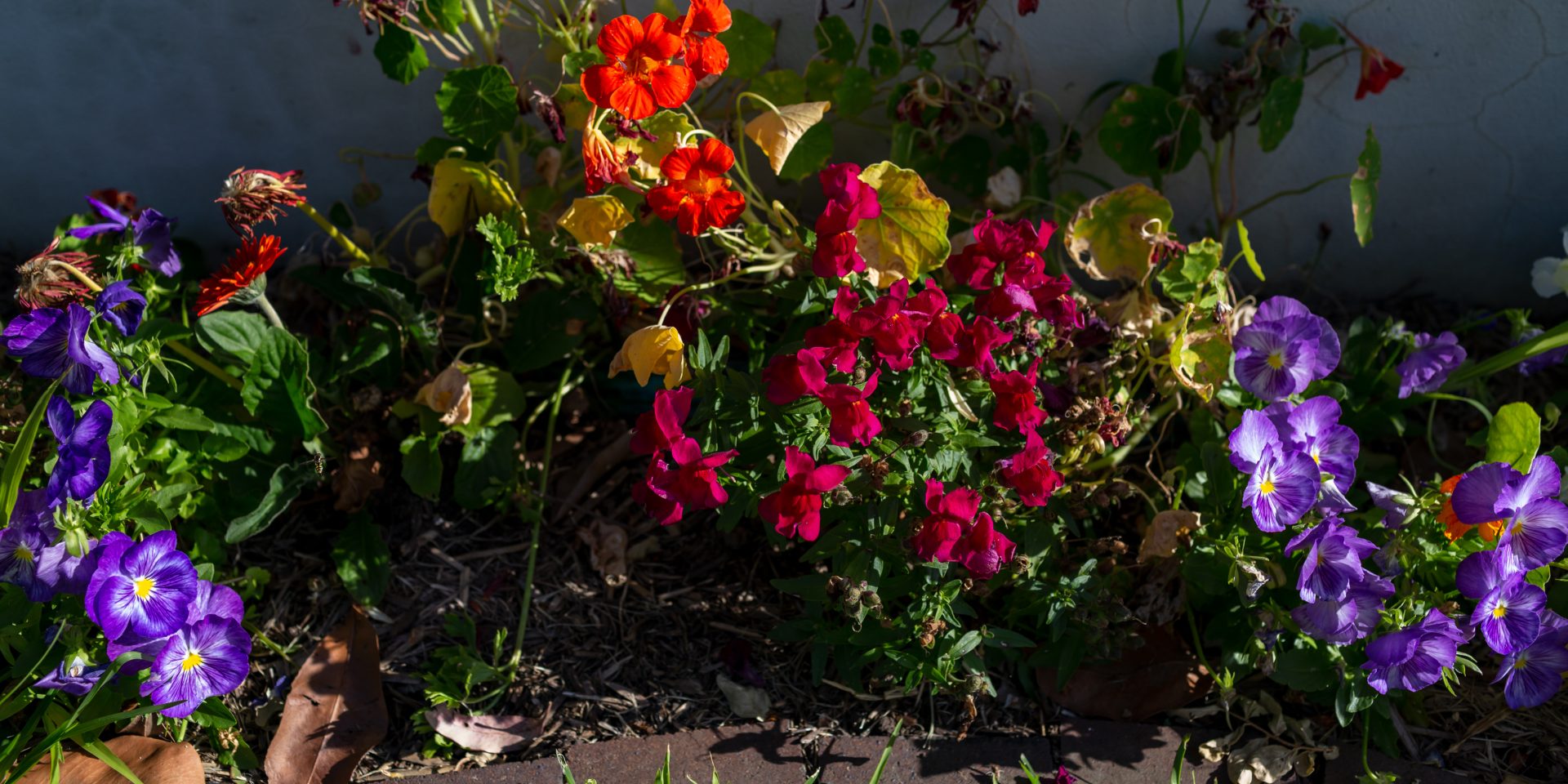 When Alison's girls became vegetarians at a young age, she started experimenting with variety of tasty vegetarian dishes. This lasagna is her family favourite dish that has evolved over many years. The best thing about this recipe is it's very forgiving. It allows you to use what vegetables you have at home and my white sauce that's made of ricotta, greek yoghurt and cheese can be adjusted to your liking.
"Our vegetarian lasagna is a symbolic of the layers of life experience that can infuse, change and improve recipes."
Being a health professional, Alison often get asked how best to nourish growing children. Her best advice is to feed them a huge variety of ingredients in every meal. At home Alison sticks by her rule to include at least 13 ingredients in a single dish and this vegetarian lasagna recipe is a perfect example of it – and it's very scrumptious!
I can't live without
pickles
Currently I'm obsessed with
making pickles, my garden and organising new mediums for doing some education
I will always have in my pantry
Sandhurst semi-dried tomatoes and pickles, olives, stock tomatoes and prawns in freezer
I learnt to cook from
my best friend, husband and Jamie Oliver
Currently I'm listening to
the birds
One day I must visit
Broken Hill
I am really good at
making complex information simple
The unforgettable meal
salt and pepper prawn in Bowral Pub
My piece of Sydney
the beaches
Best flavour combo
sugar, vinegar and tomatoes
Who does the dishes
Rowan my husband
Alison's food waste tips
Make vegetable soup! I love how you can transform all the old rubbery-looking vegetables in the fridge and pantry into something glorious, healthy and comforting. I always make sure I add a little corn and celery and a little broken up spaghetti and for the non-vegetarians, add a little barbecue chicken.
Make Breadcrumbs. I always forget how to make them and have to look it up but old bread makes the best breadcrumbs. I especially like the grainy brown breads gives the food a lovely nutty flavour.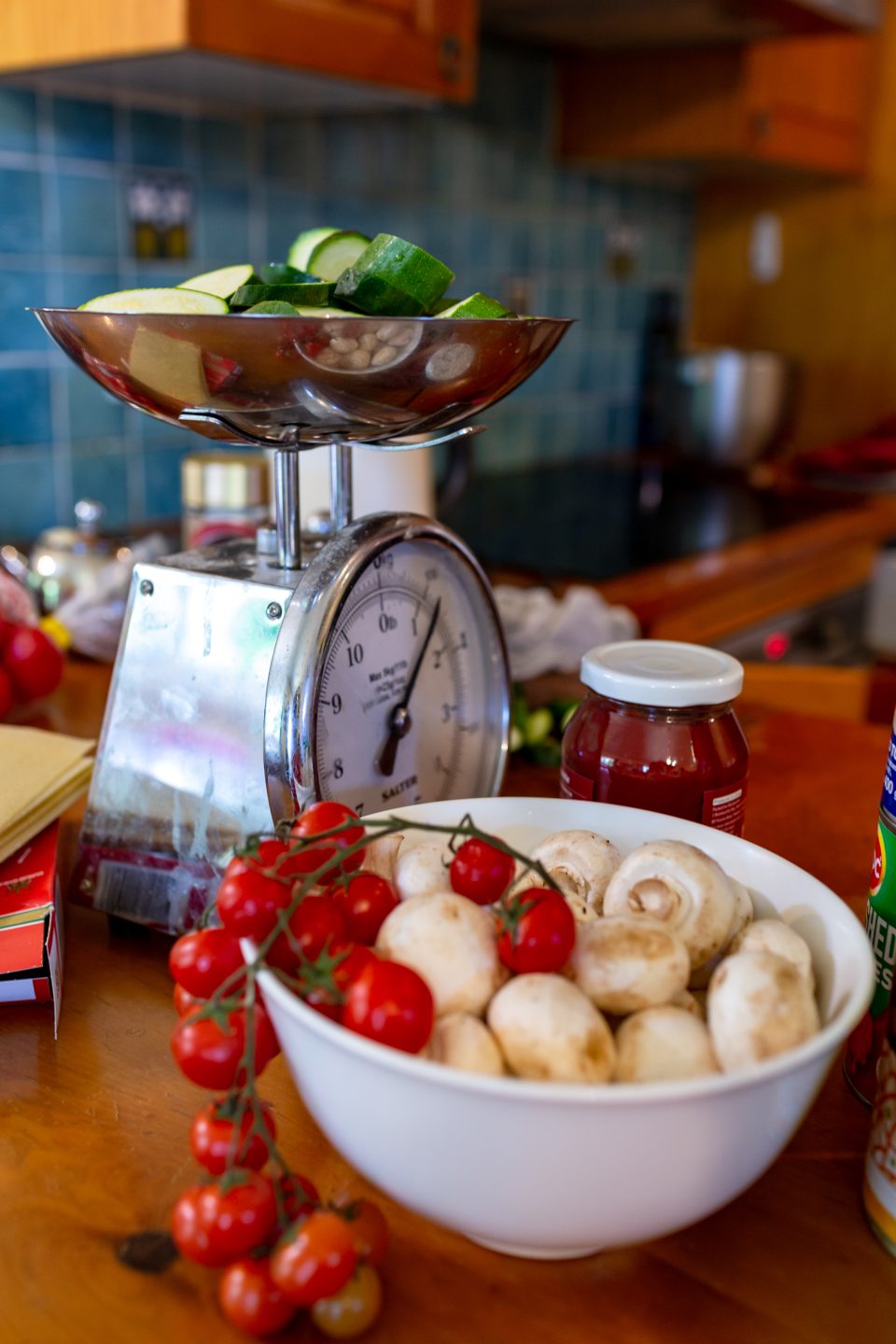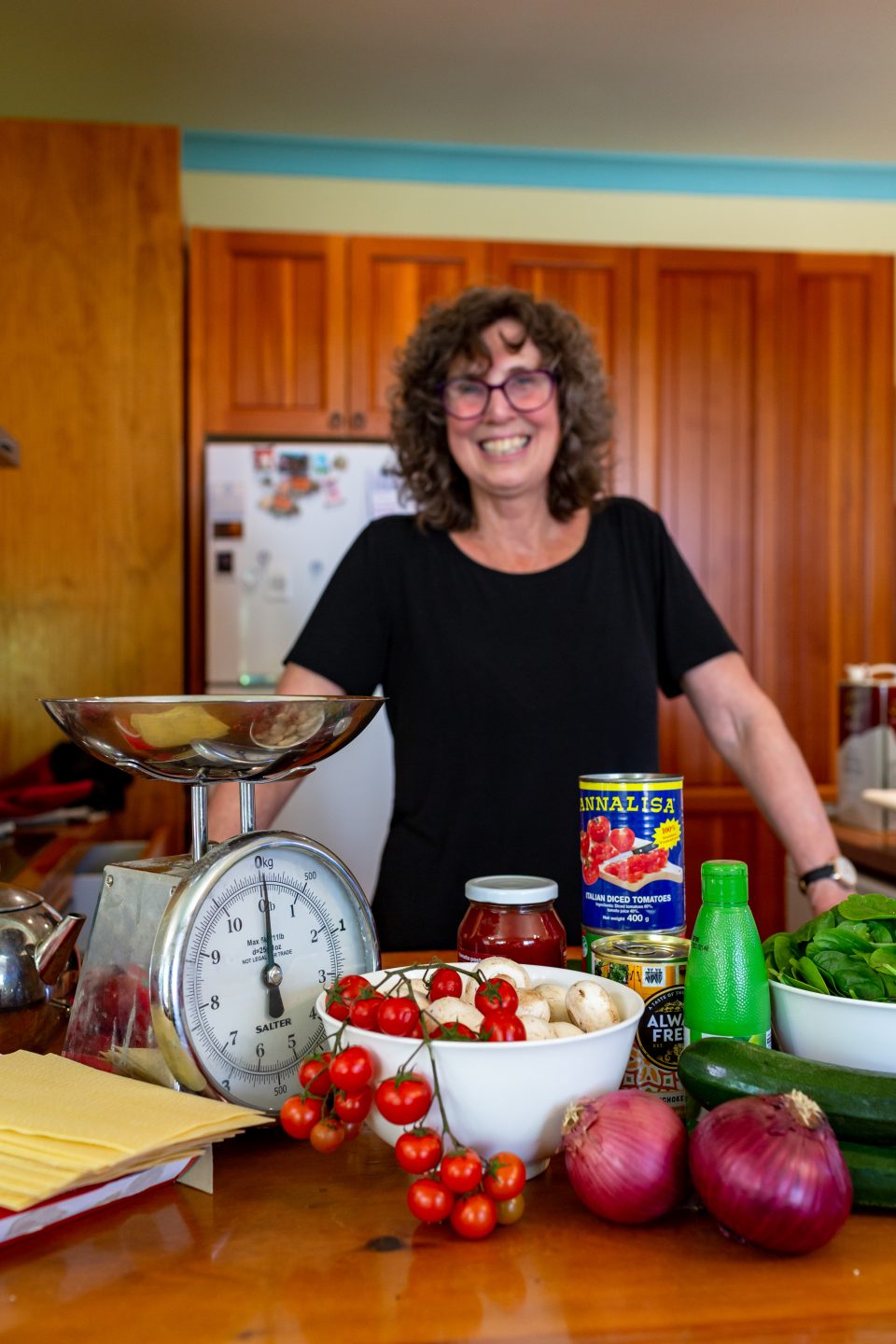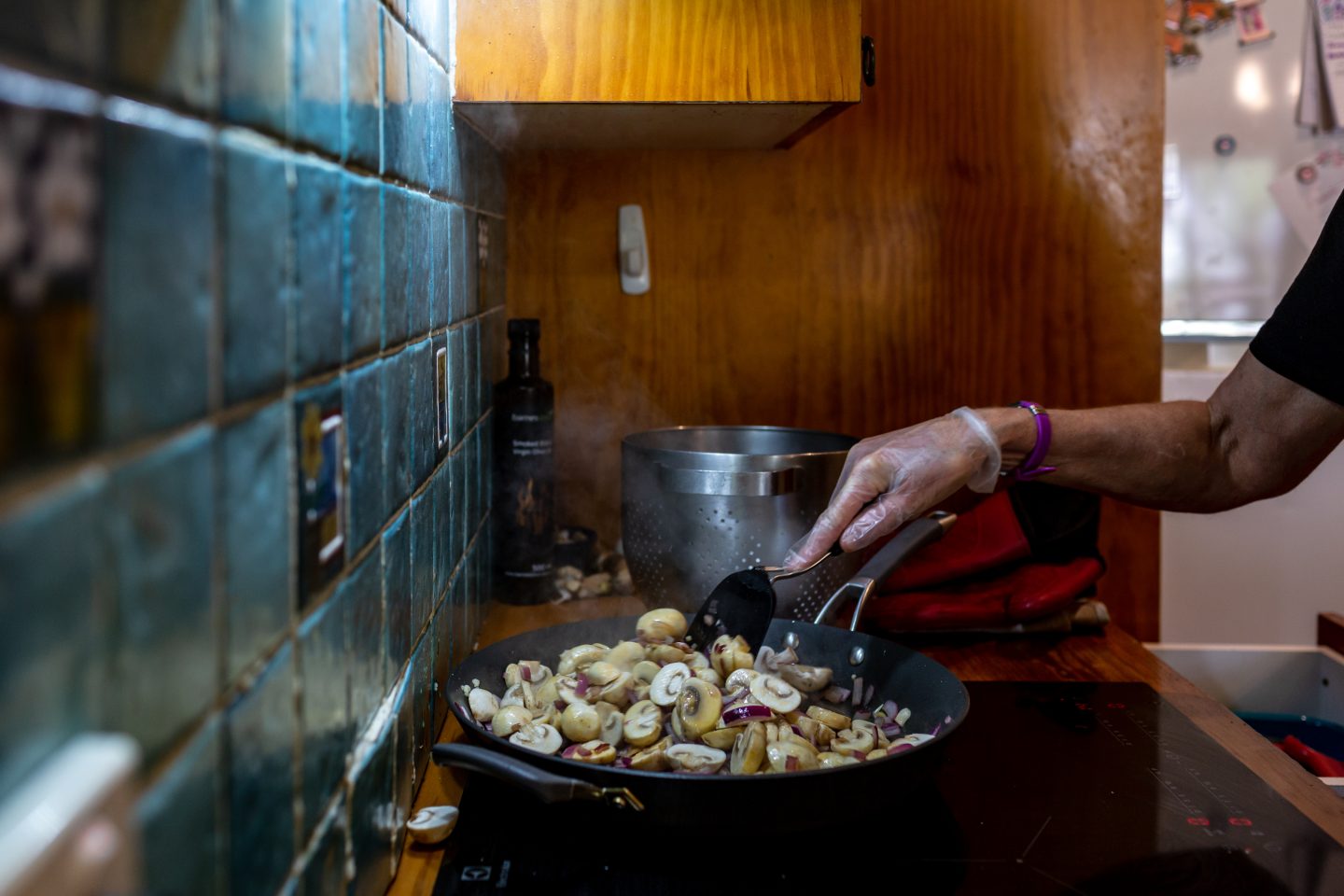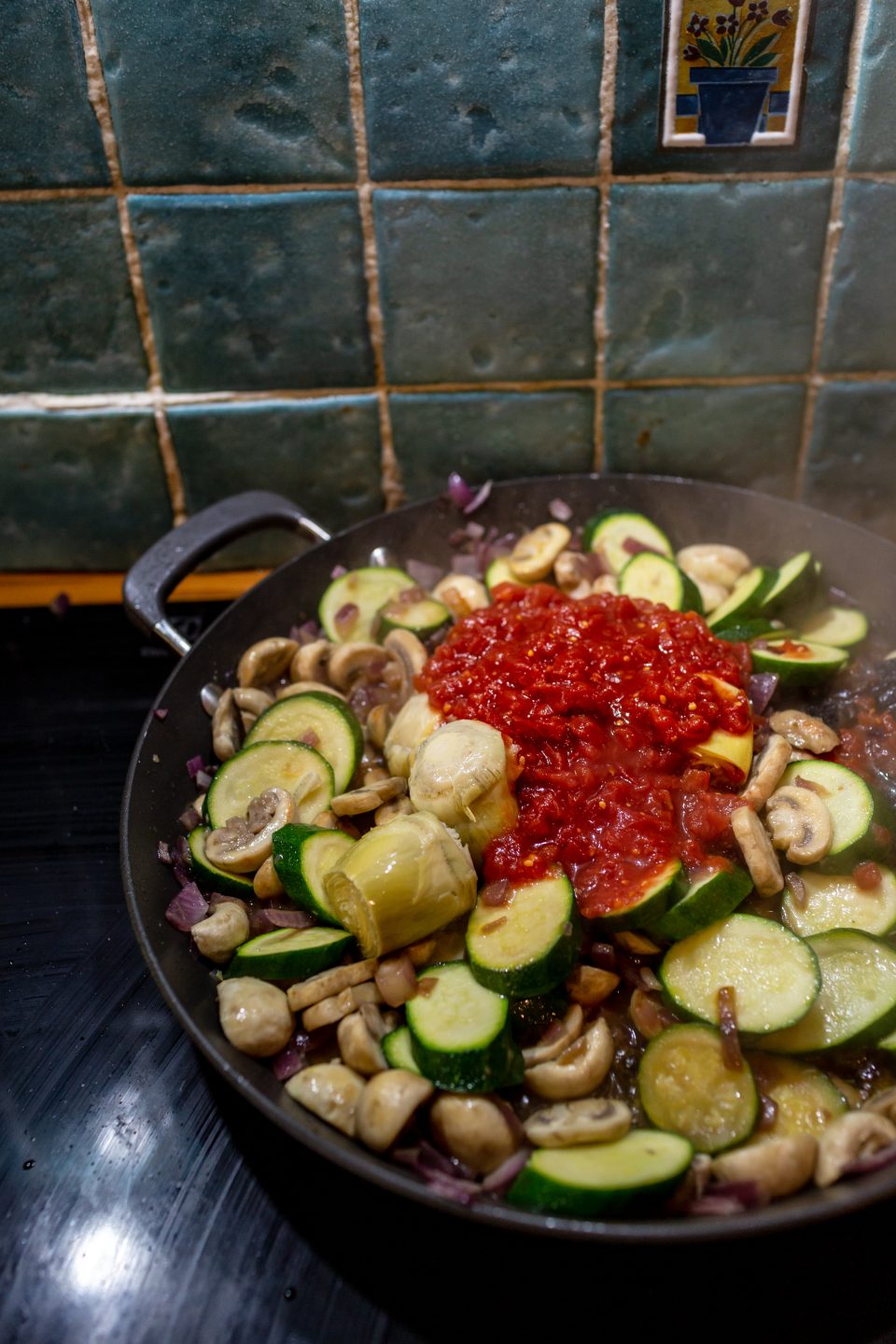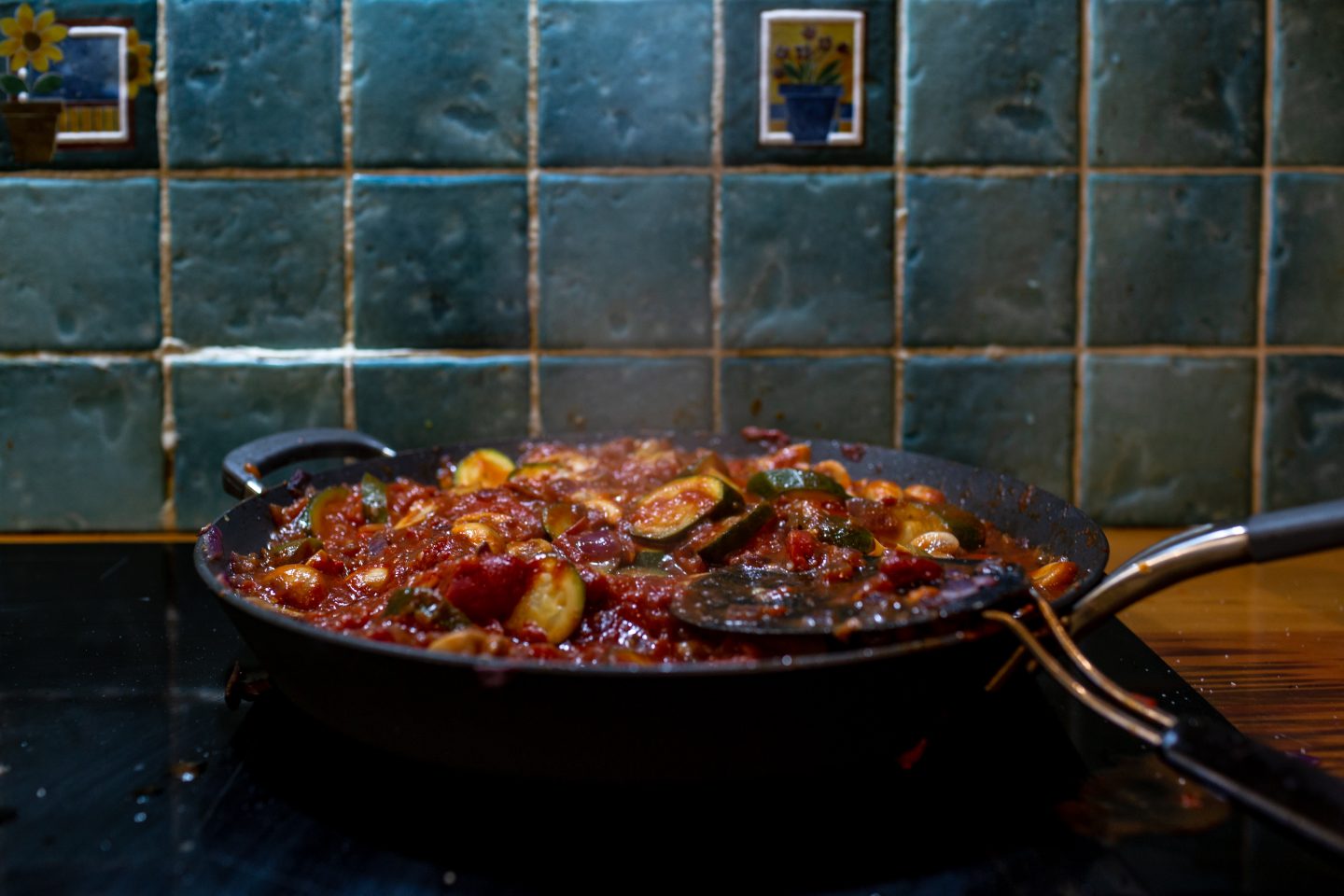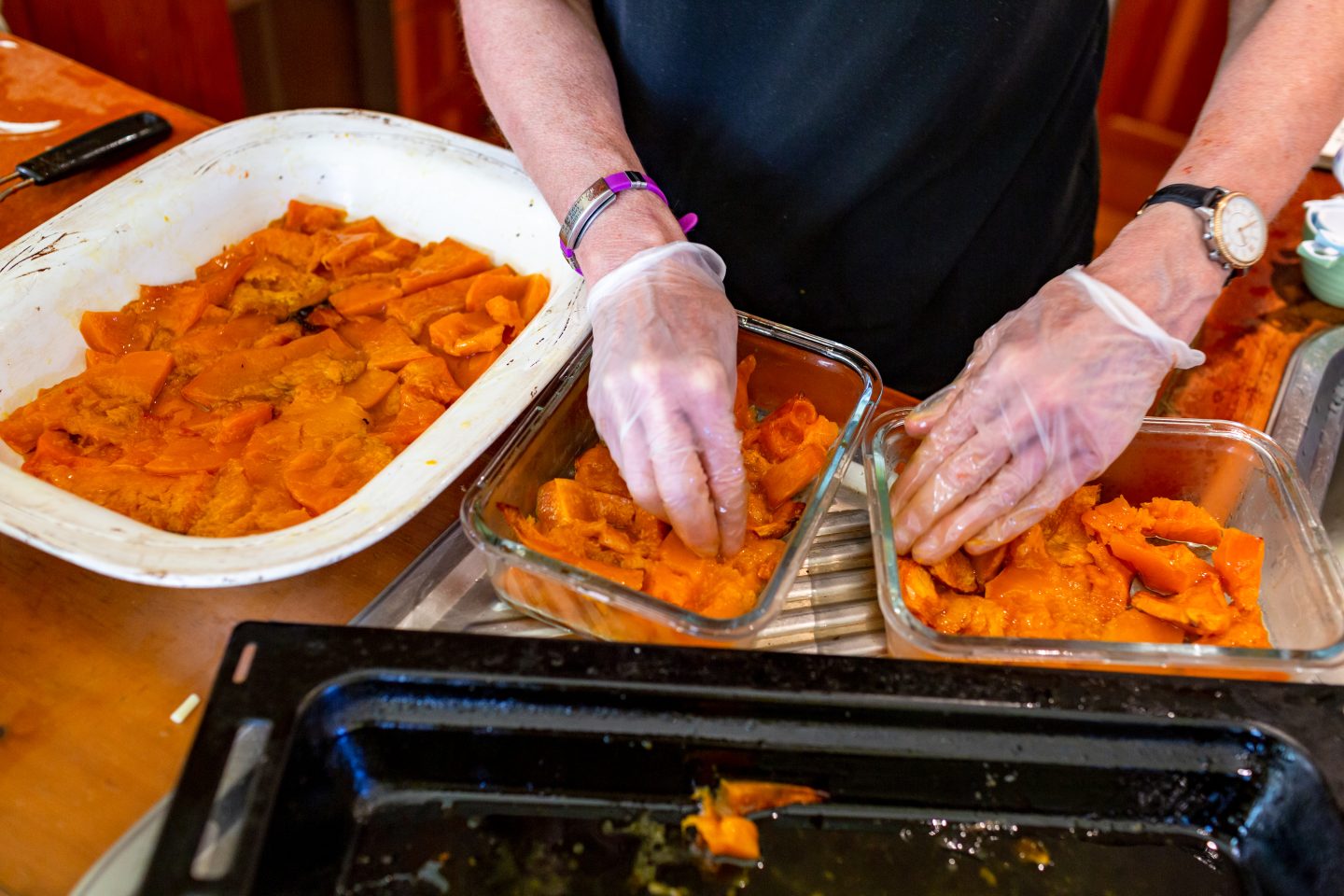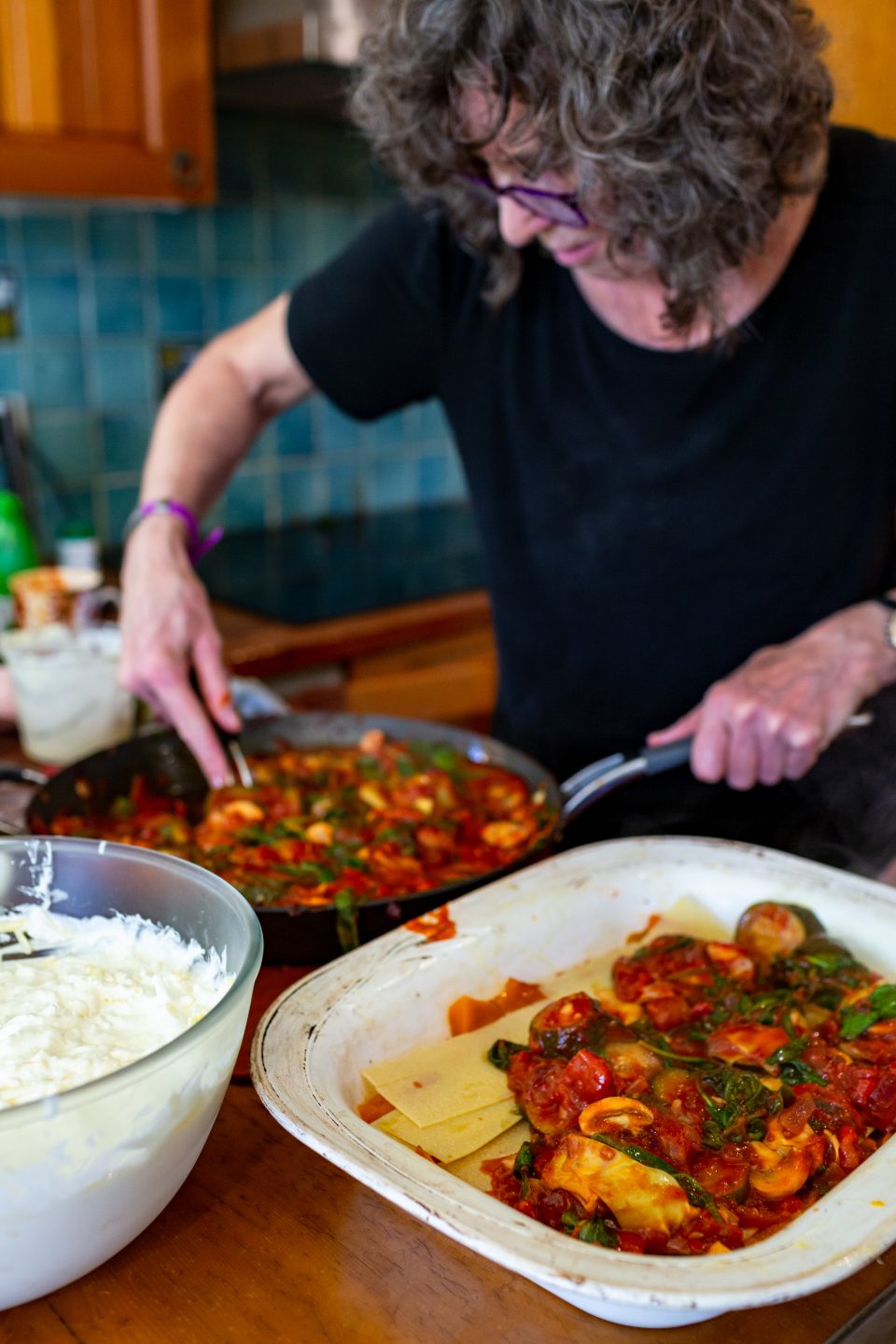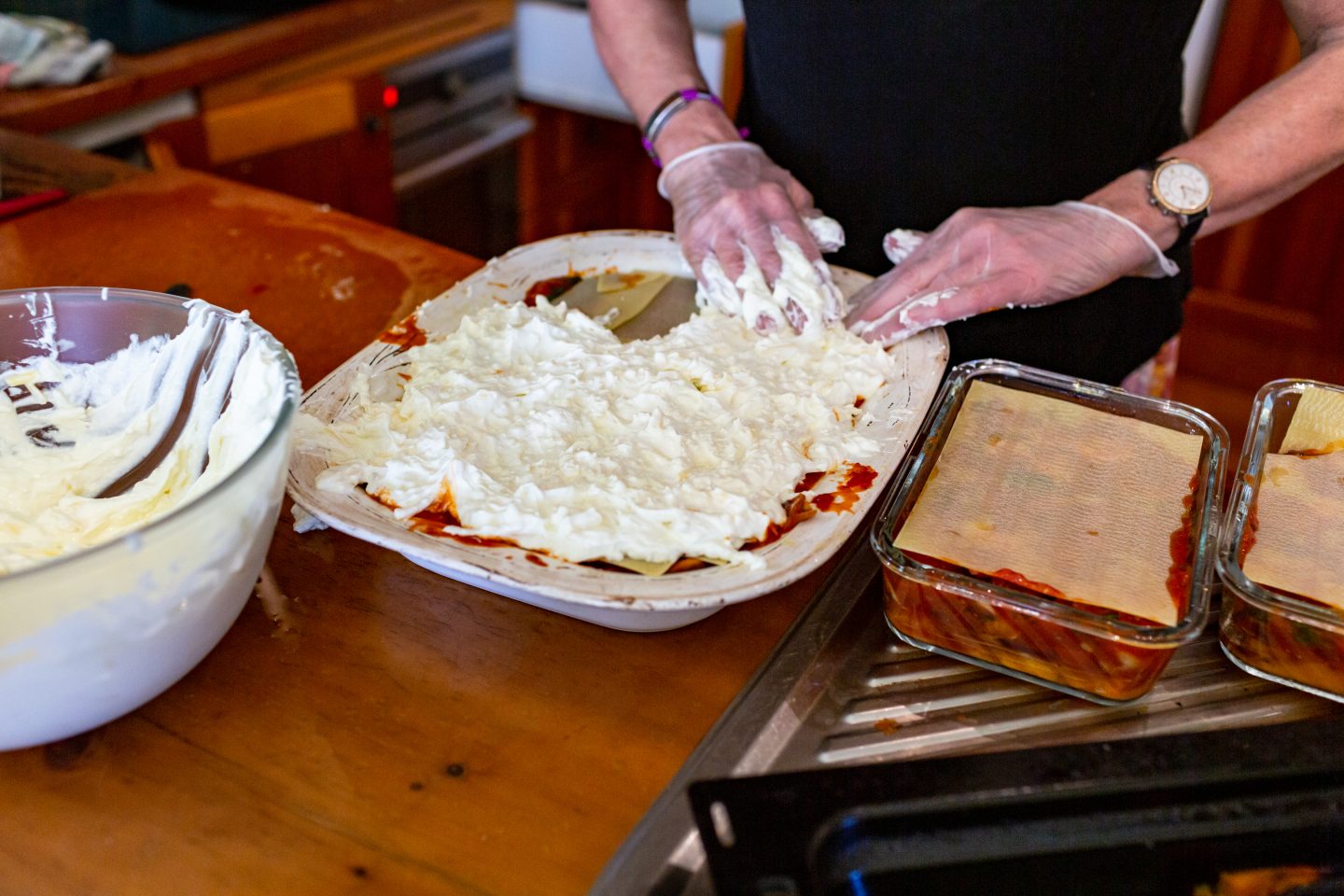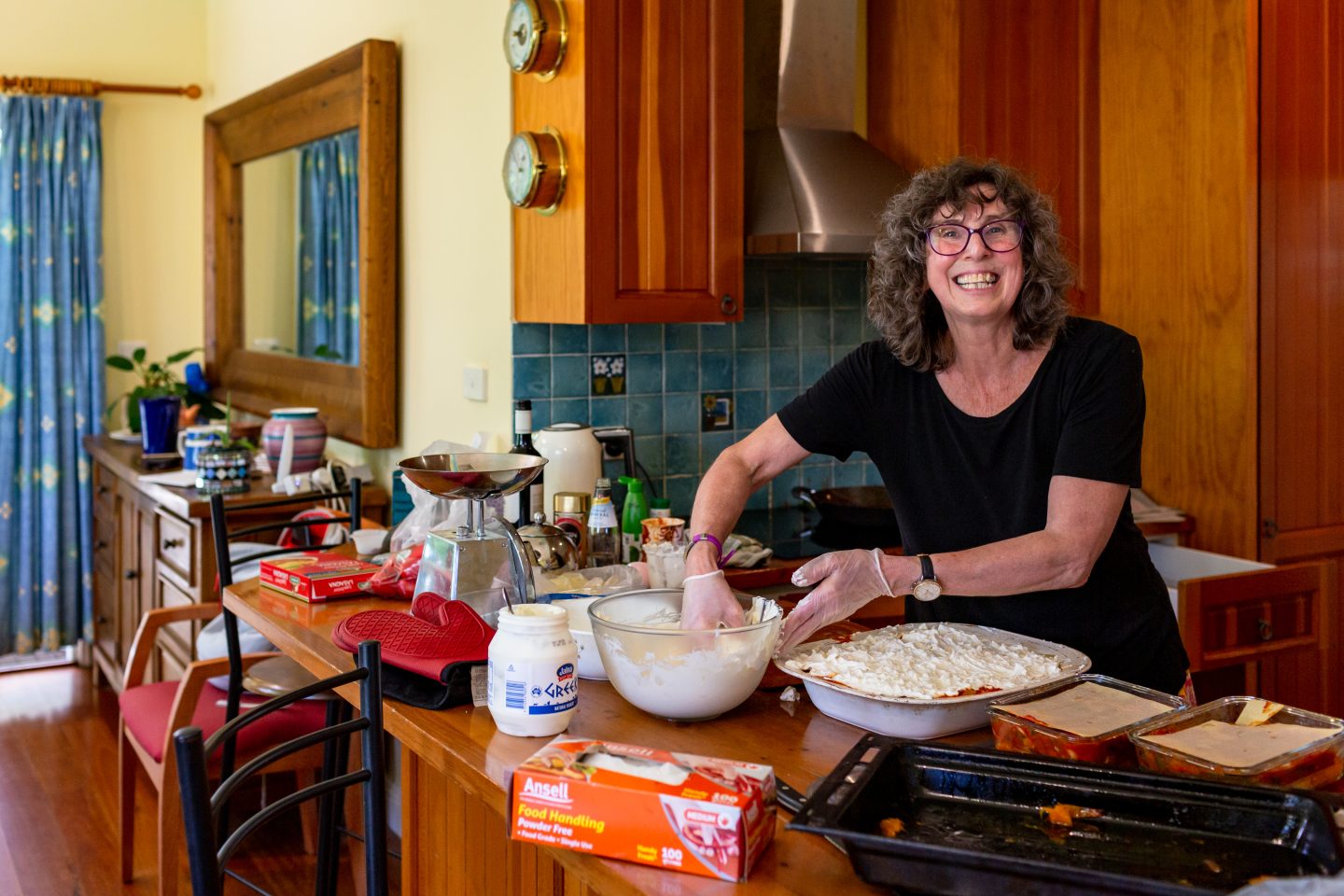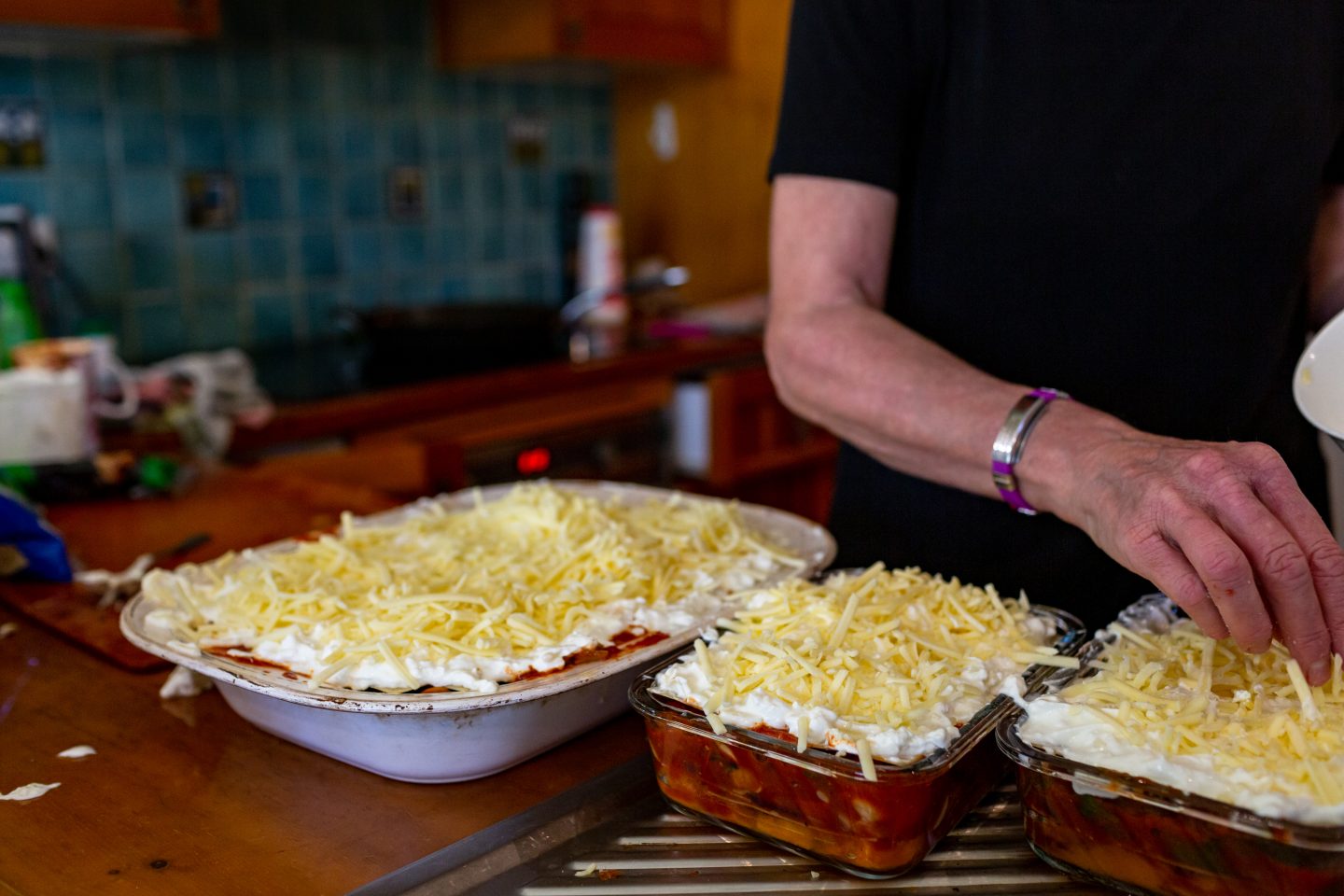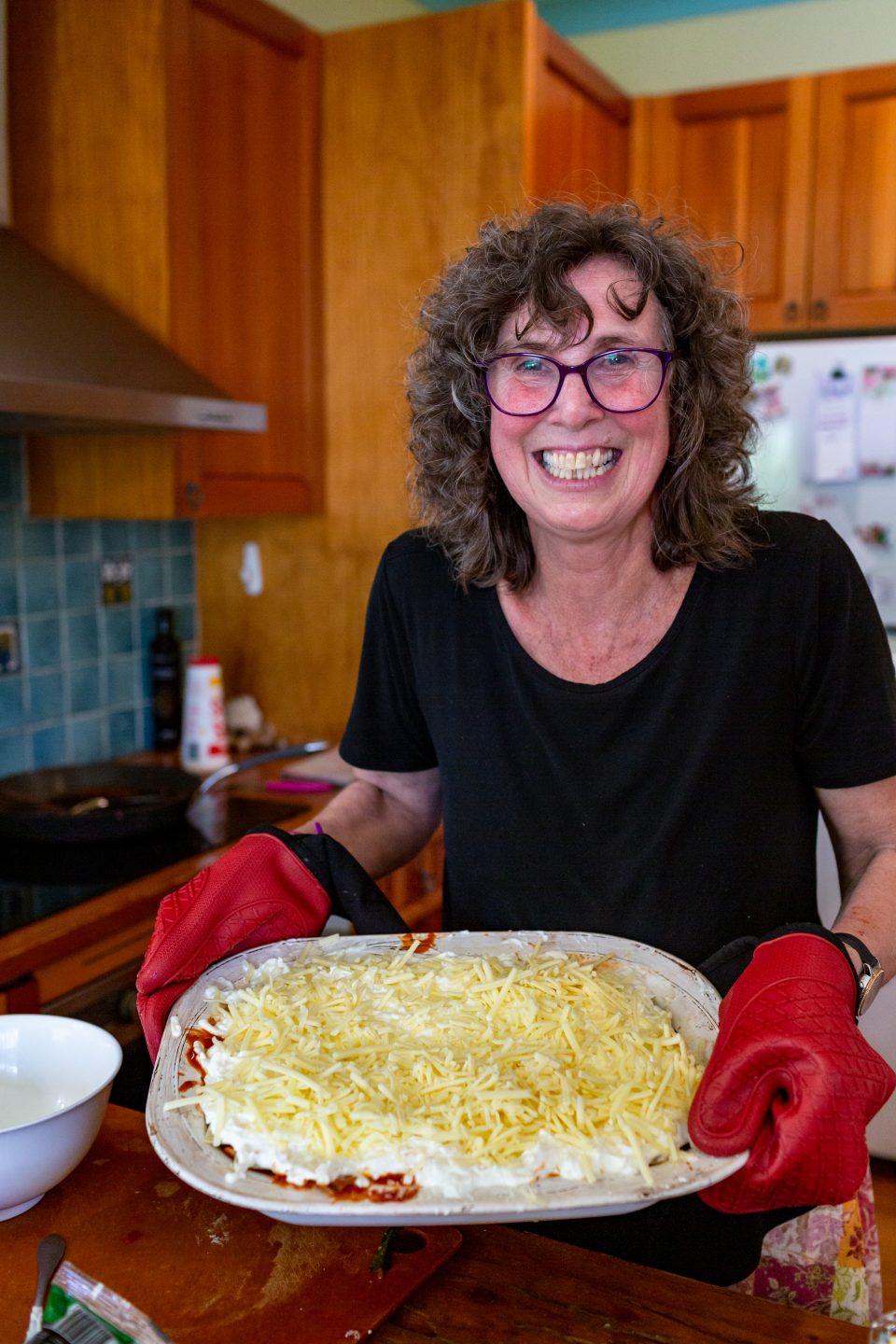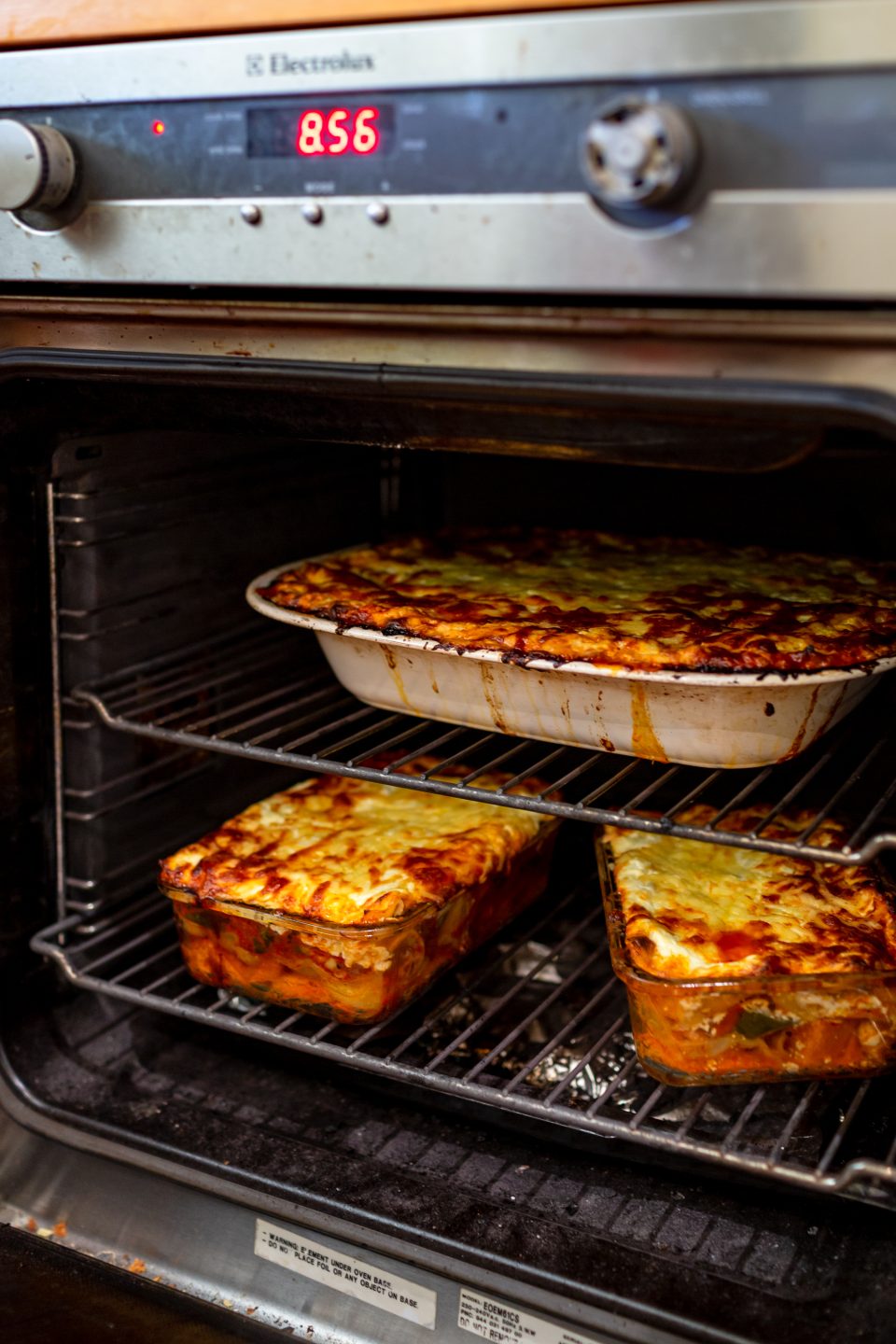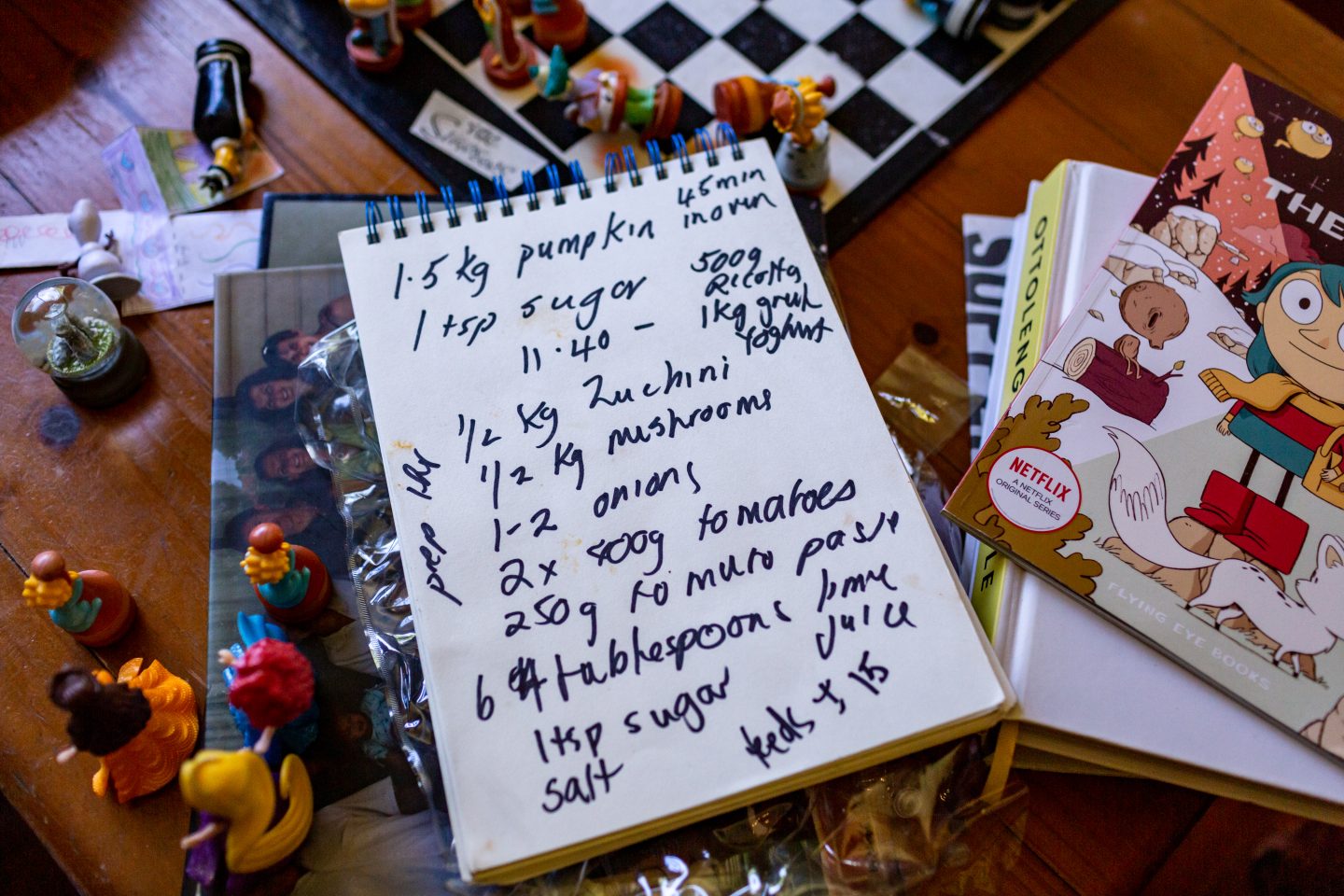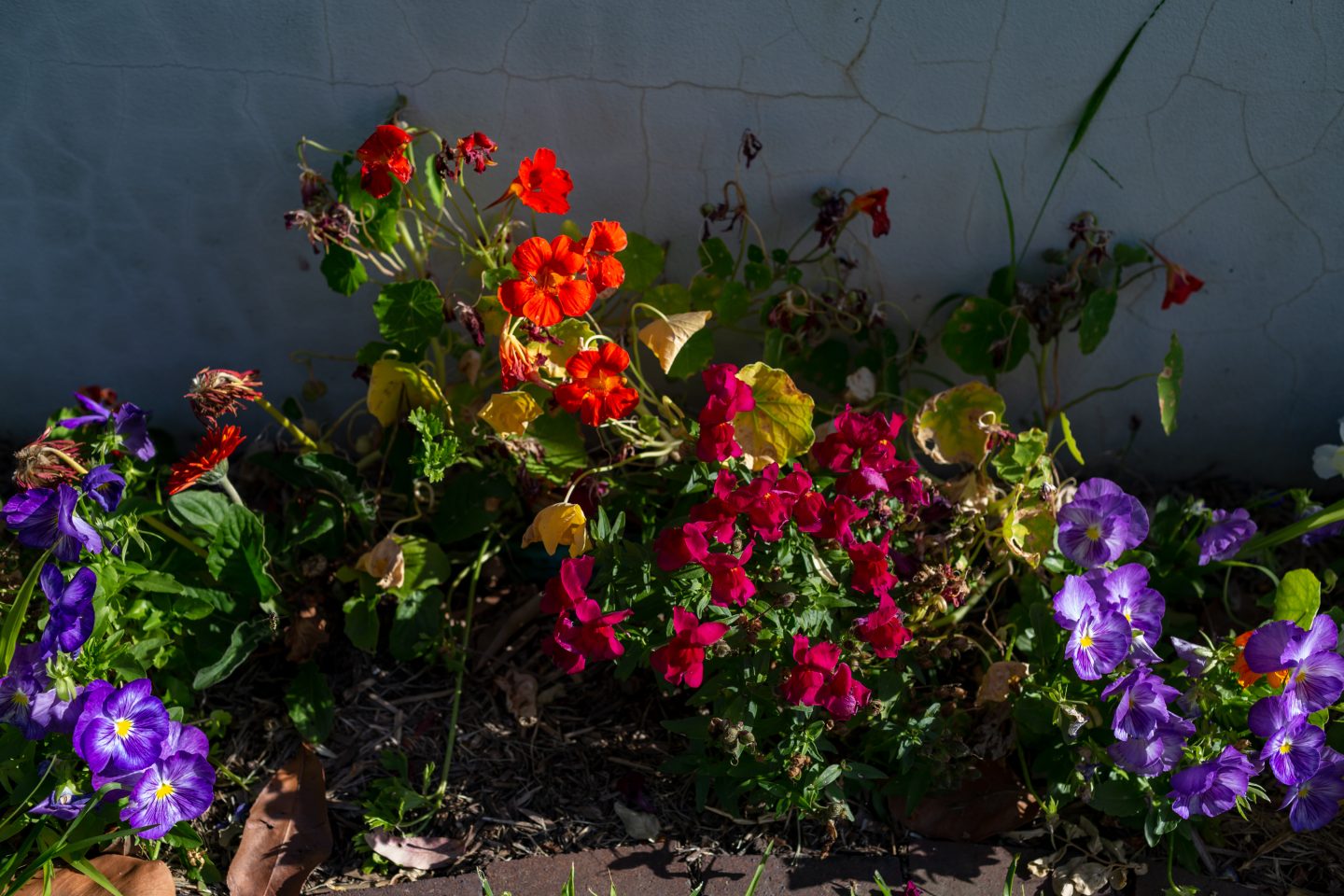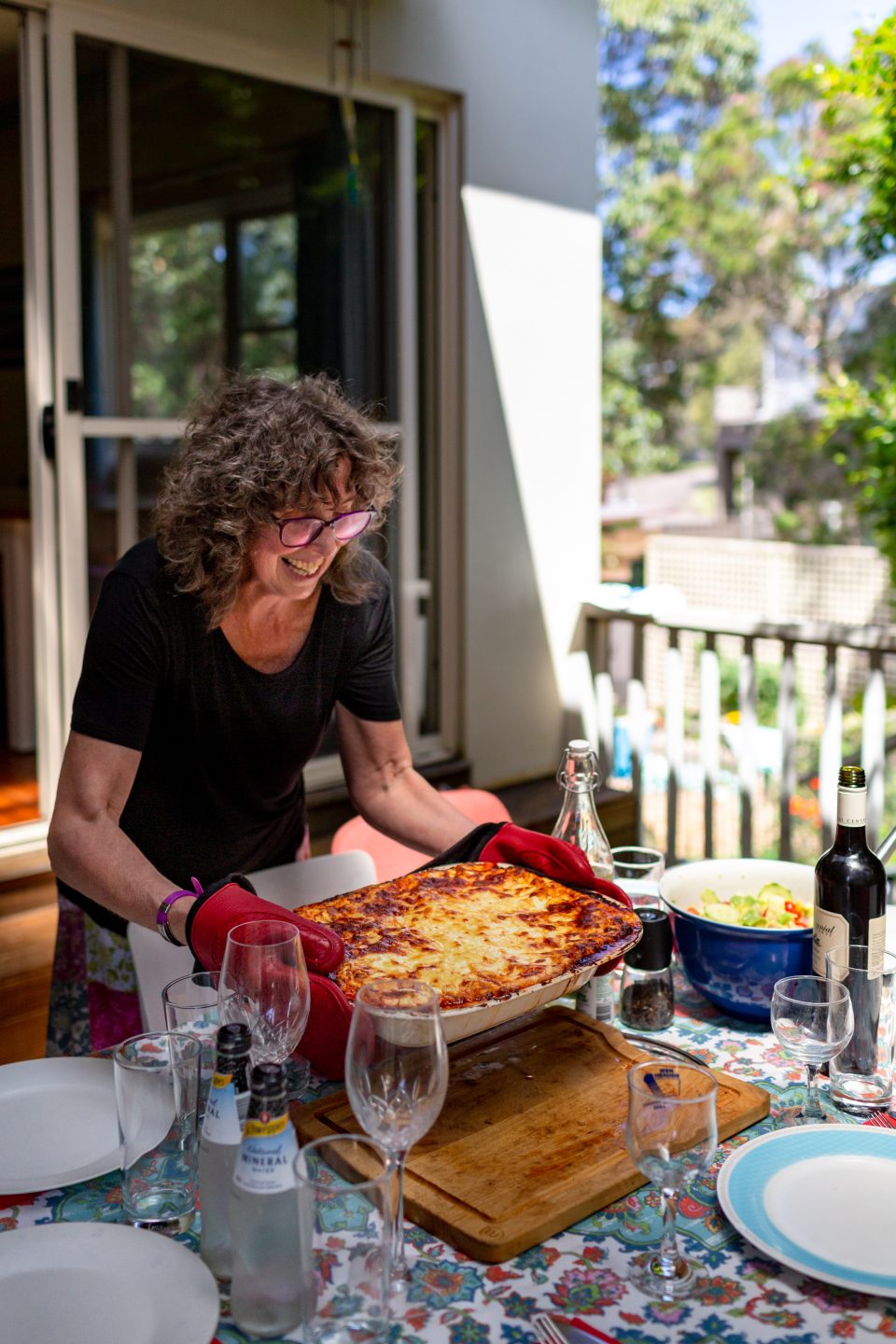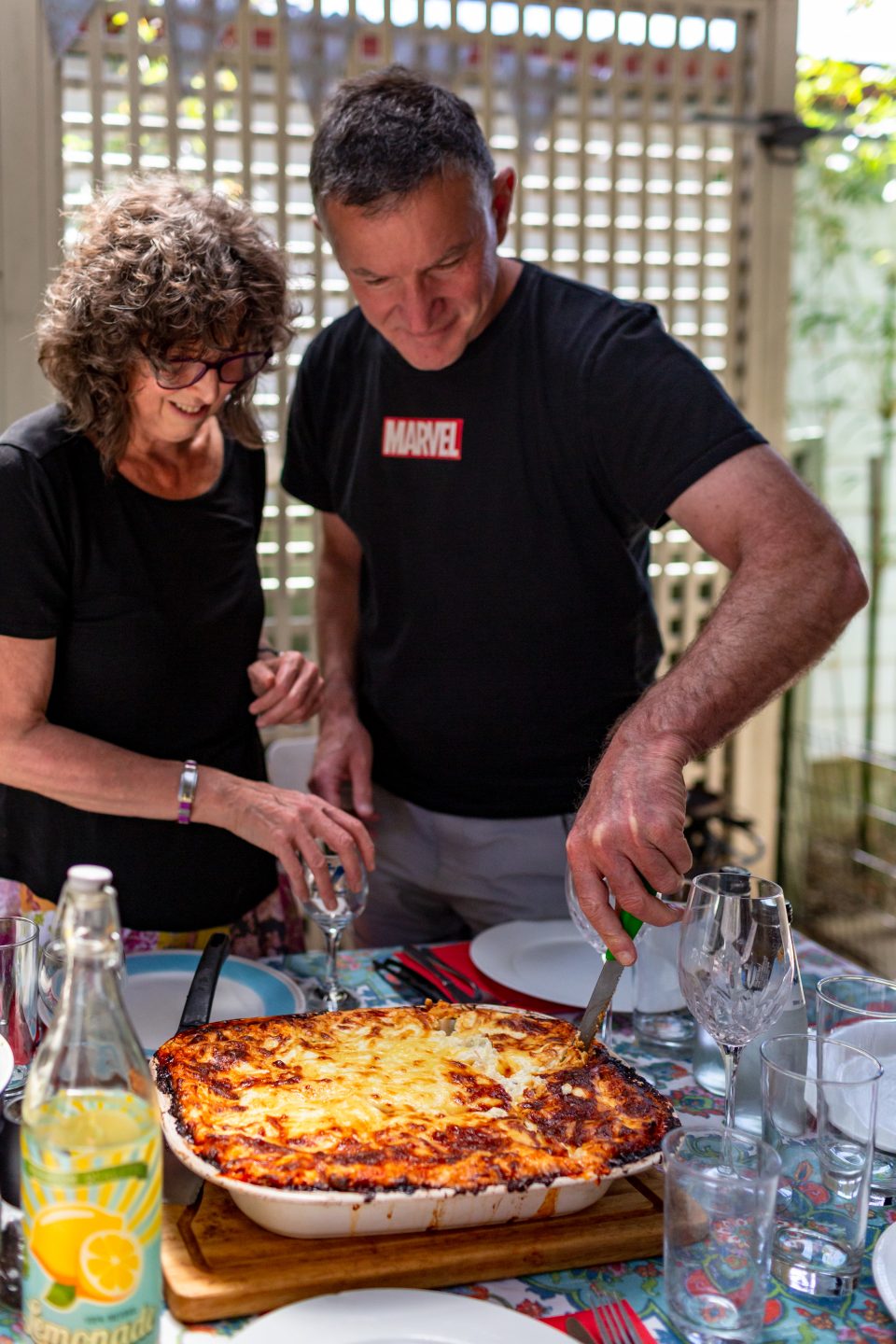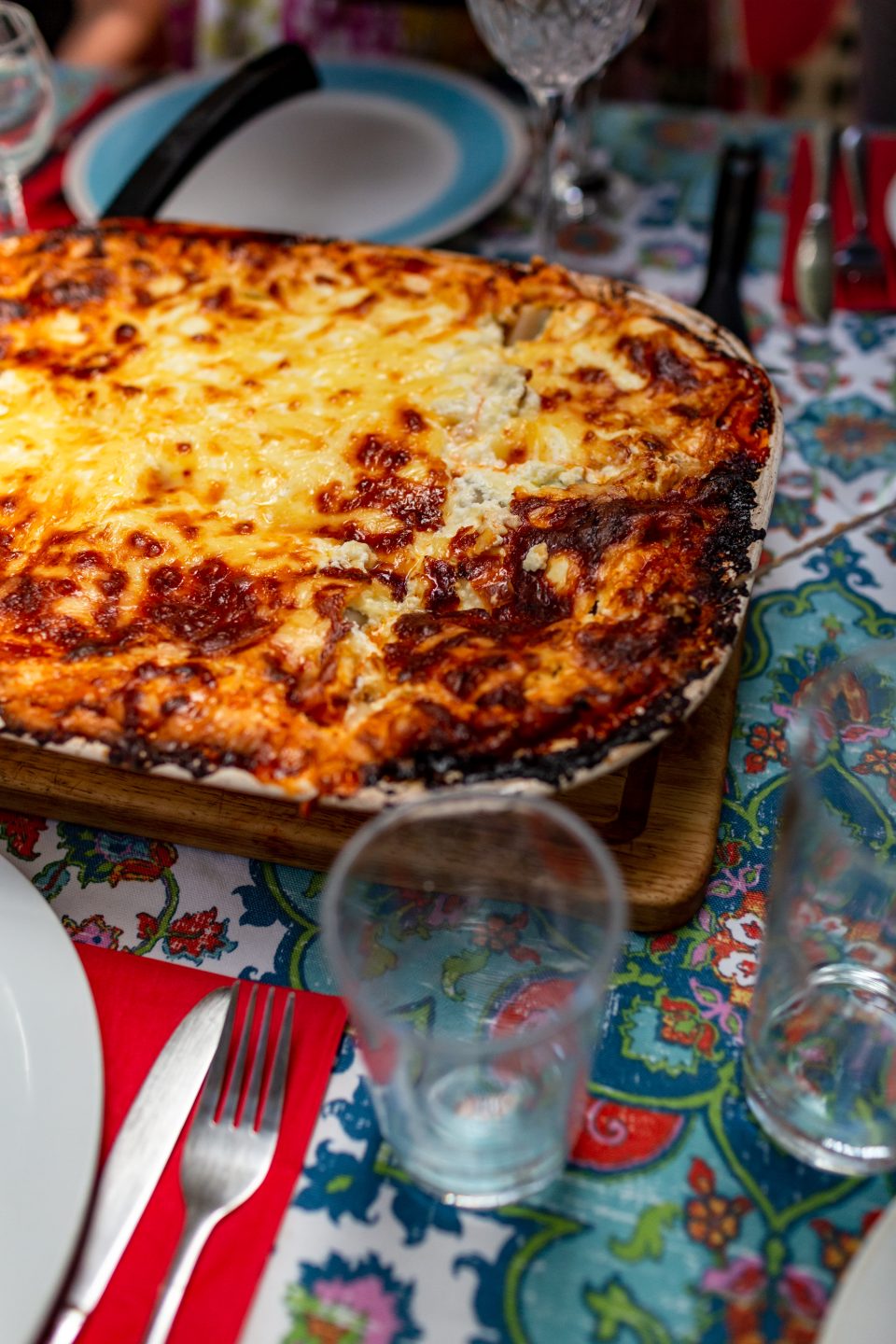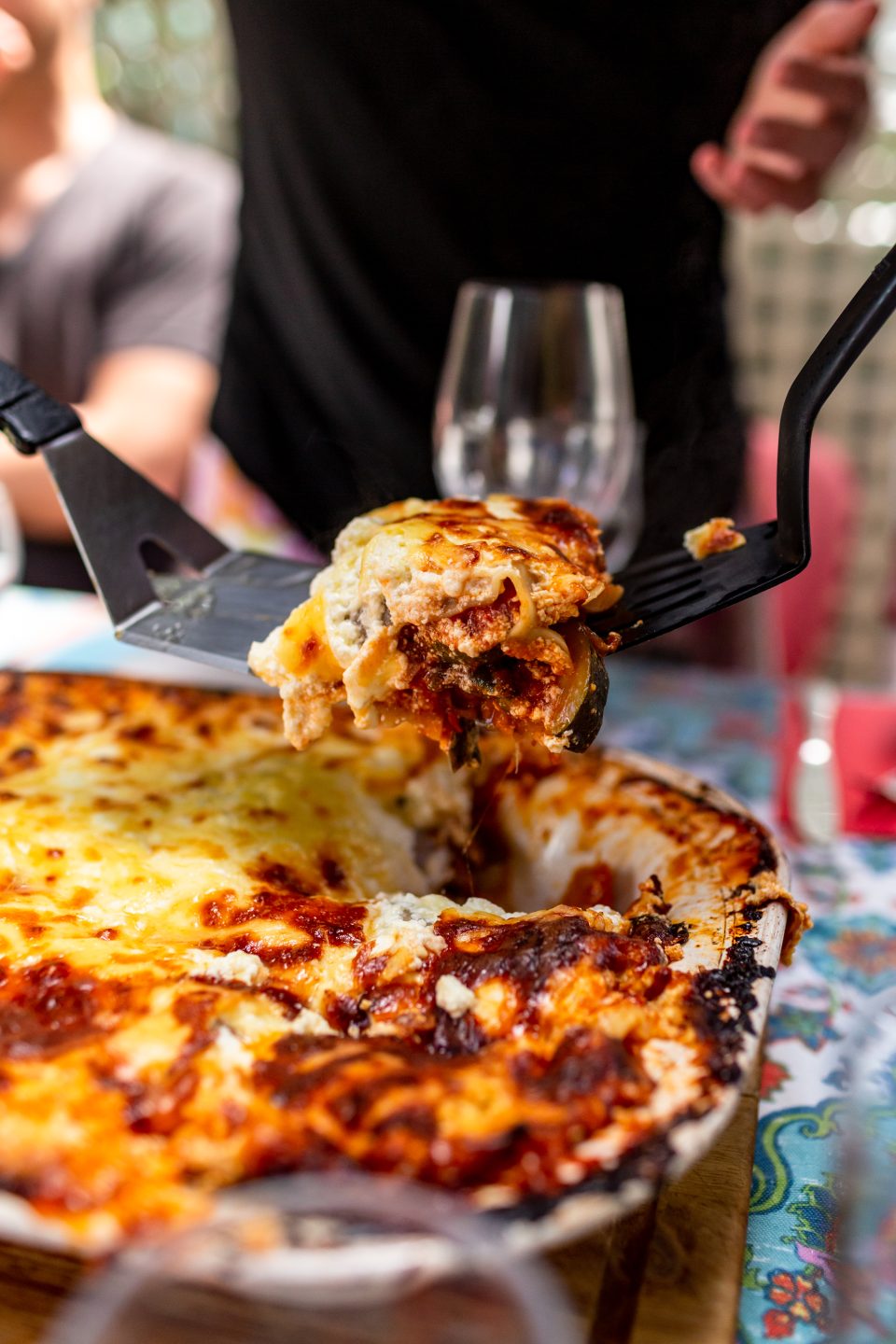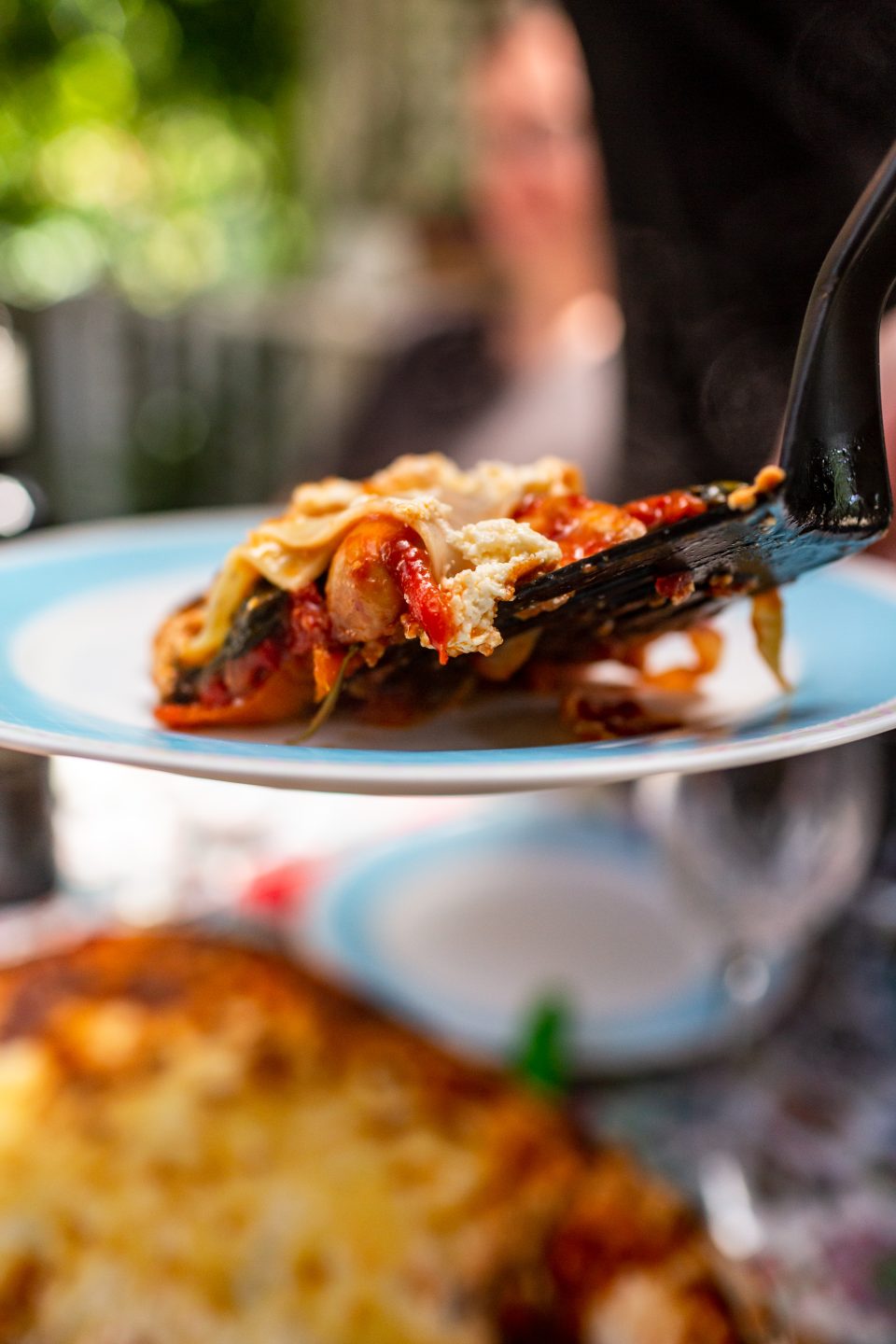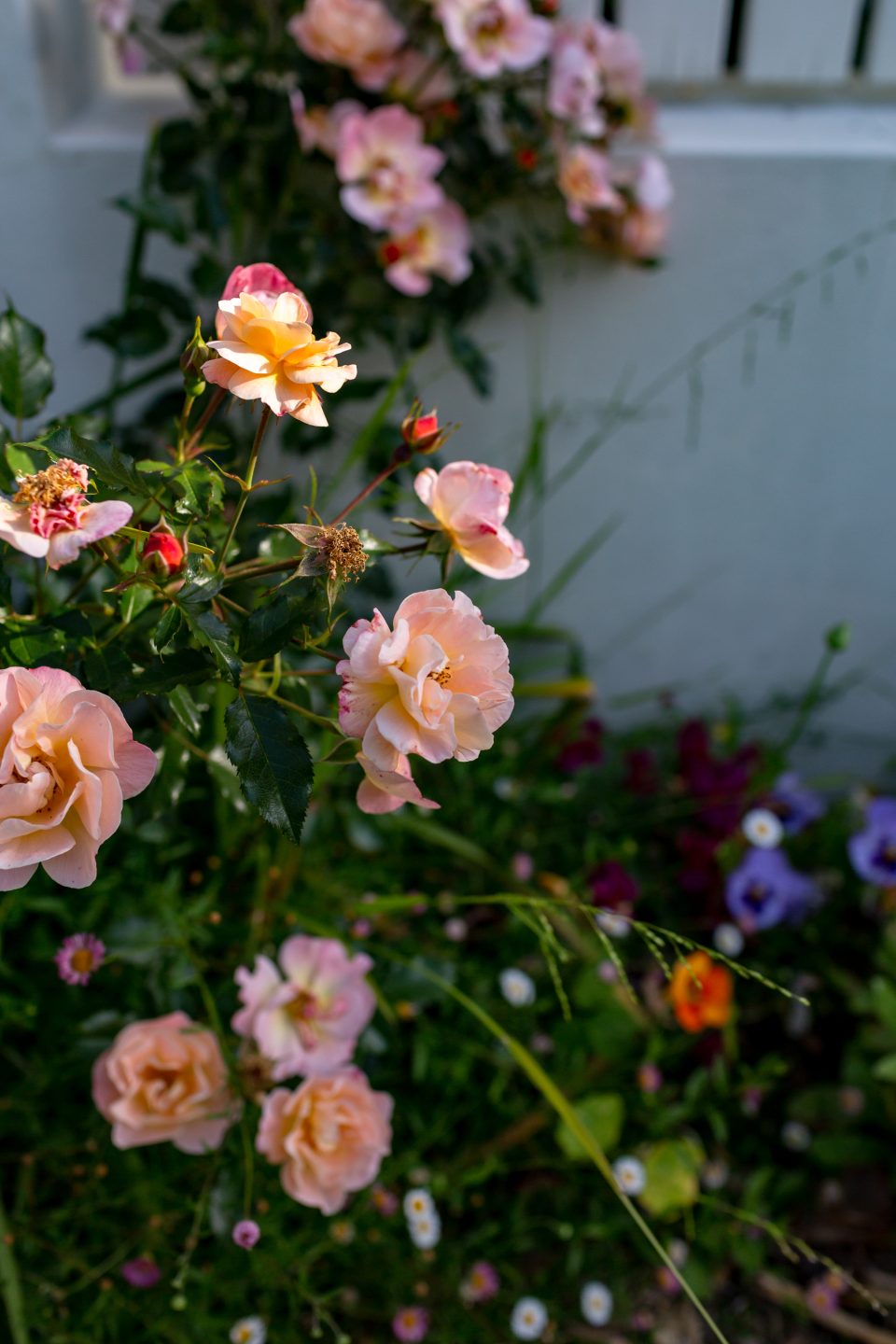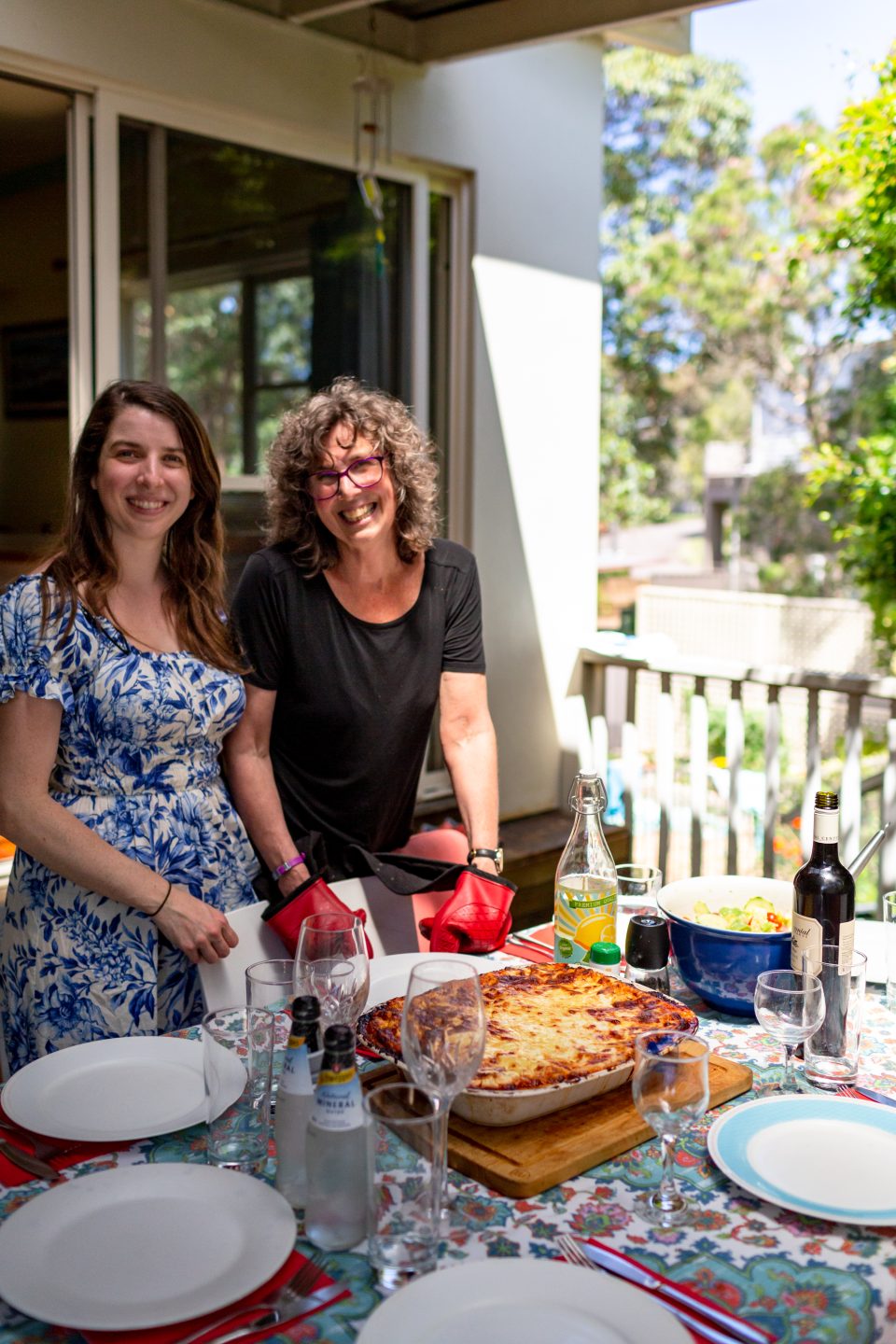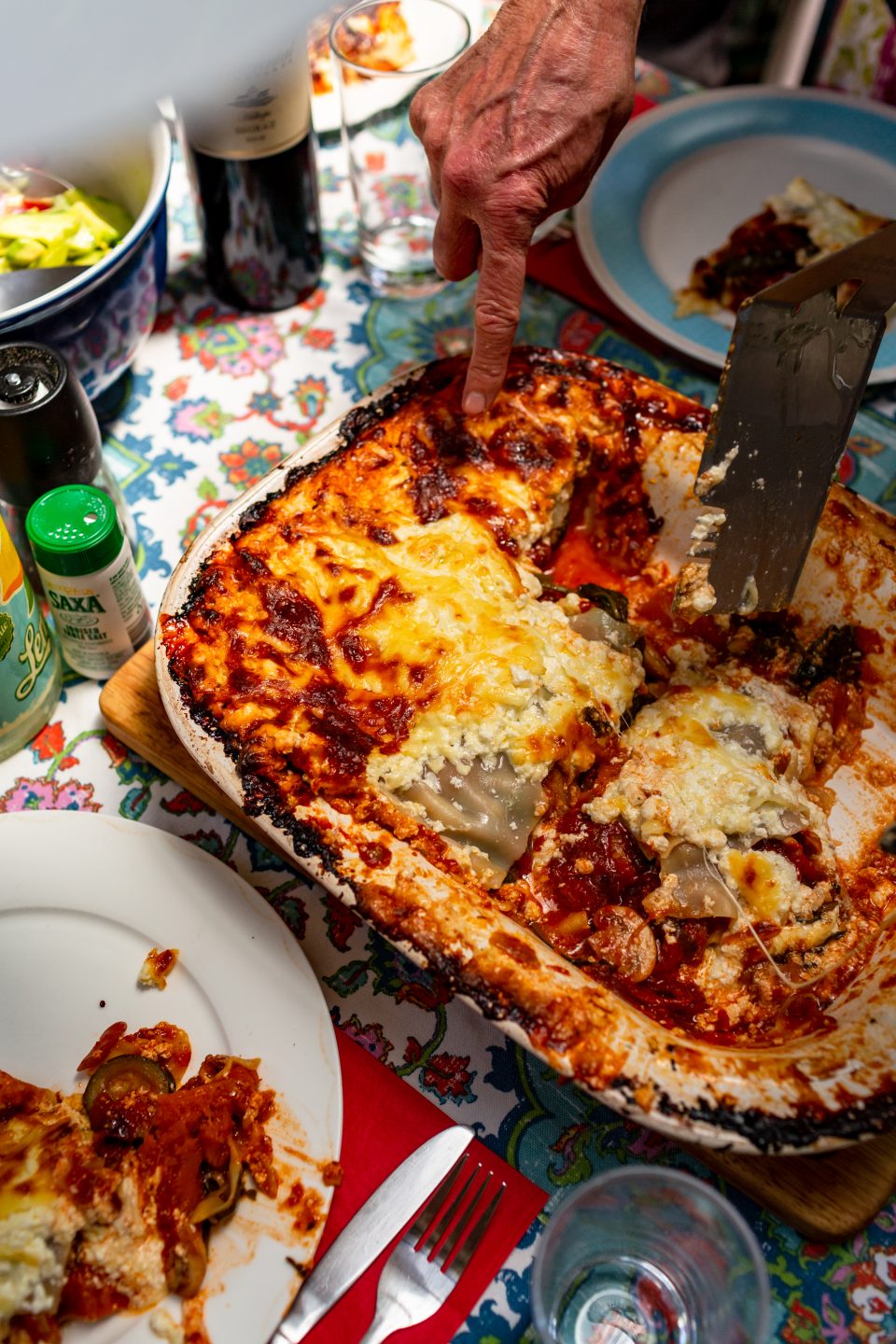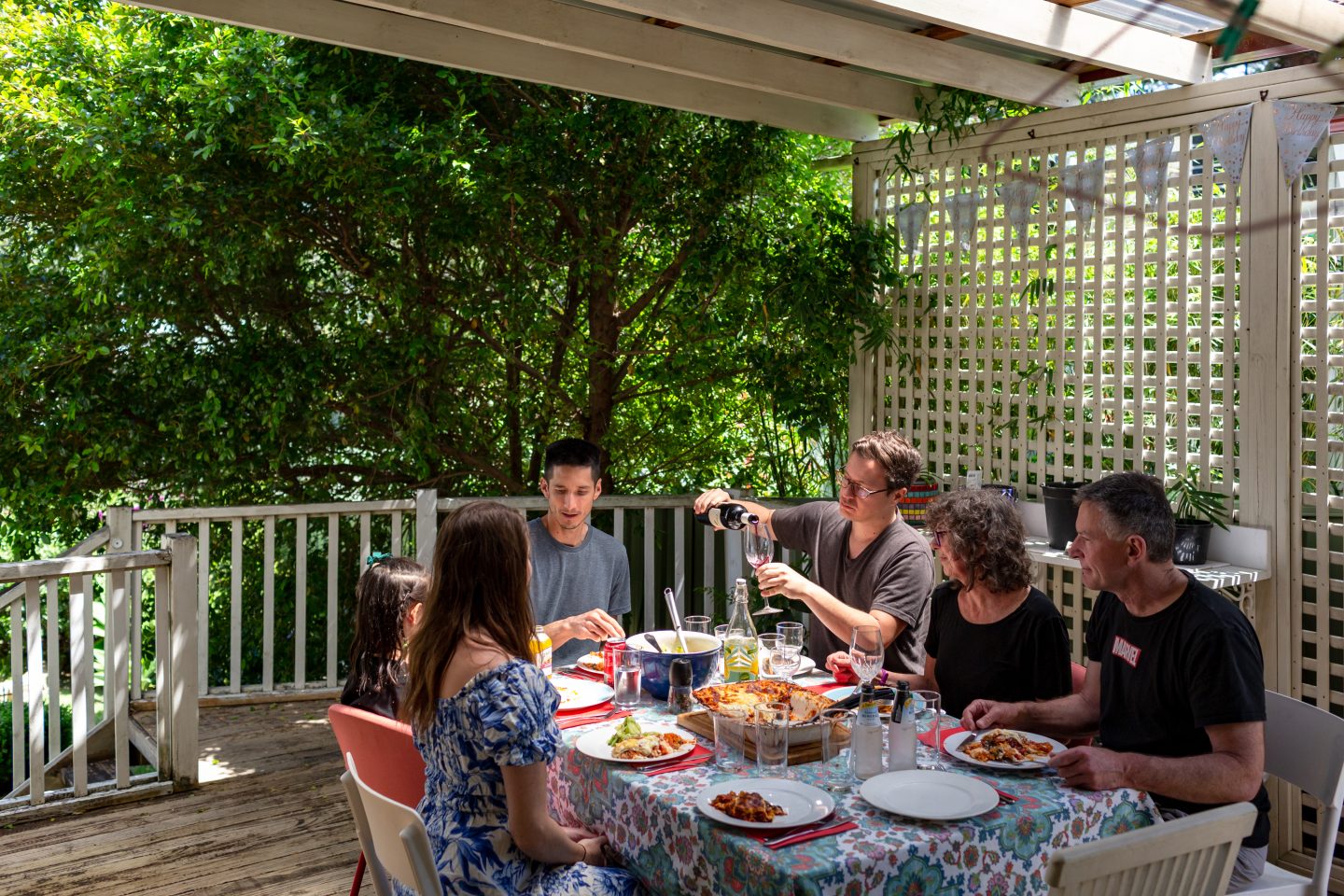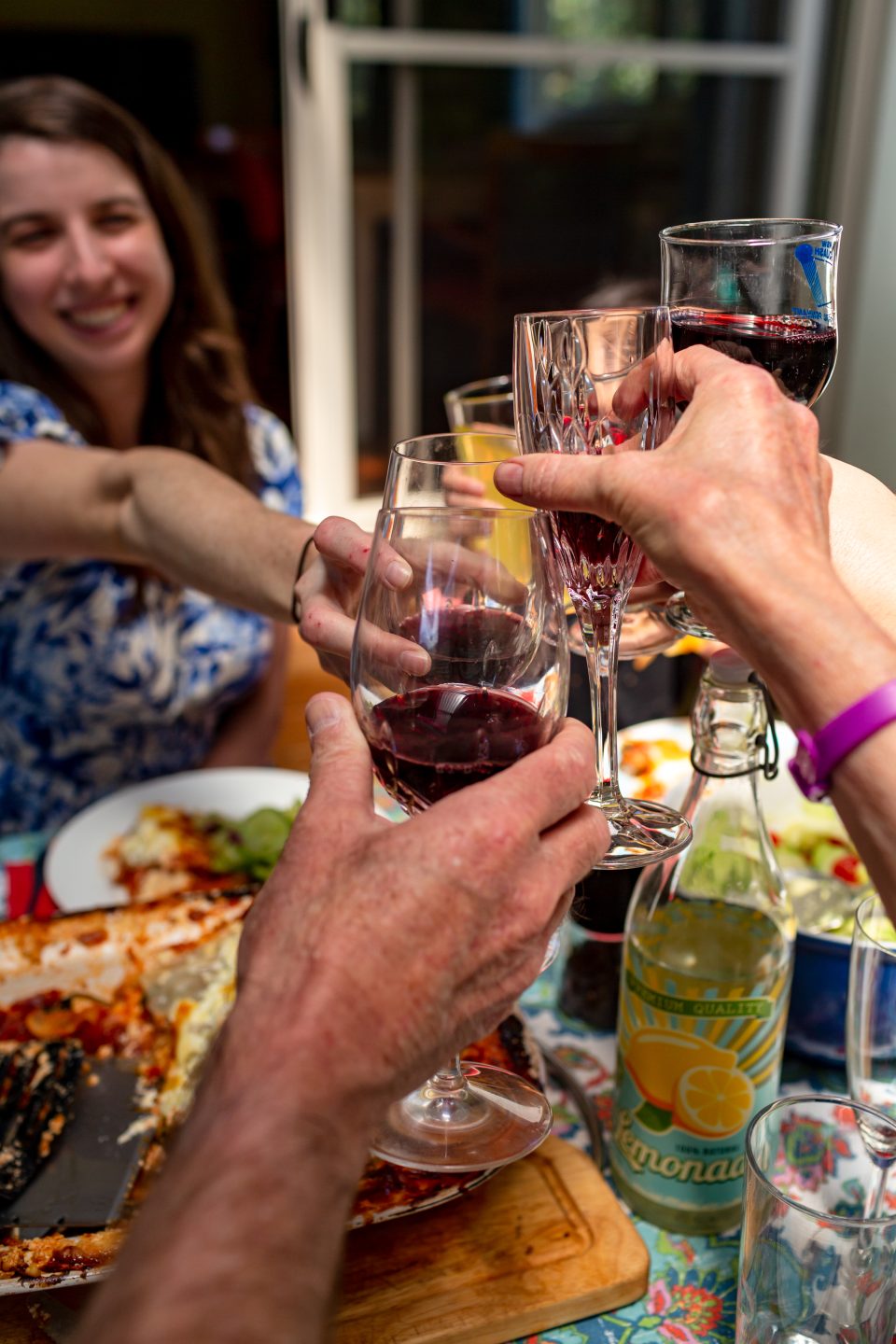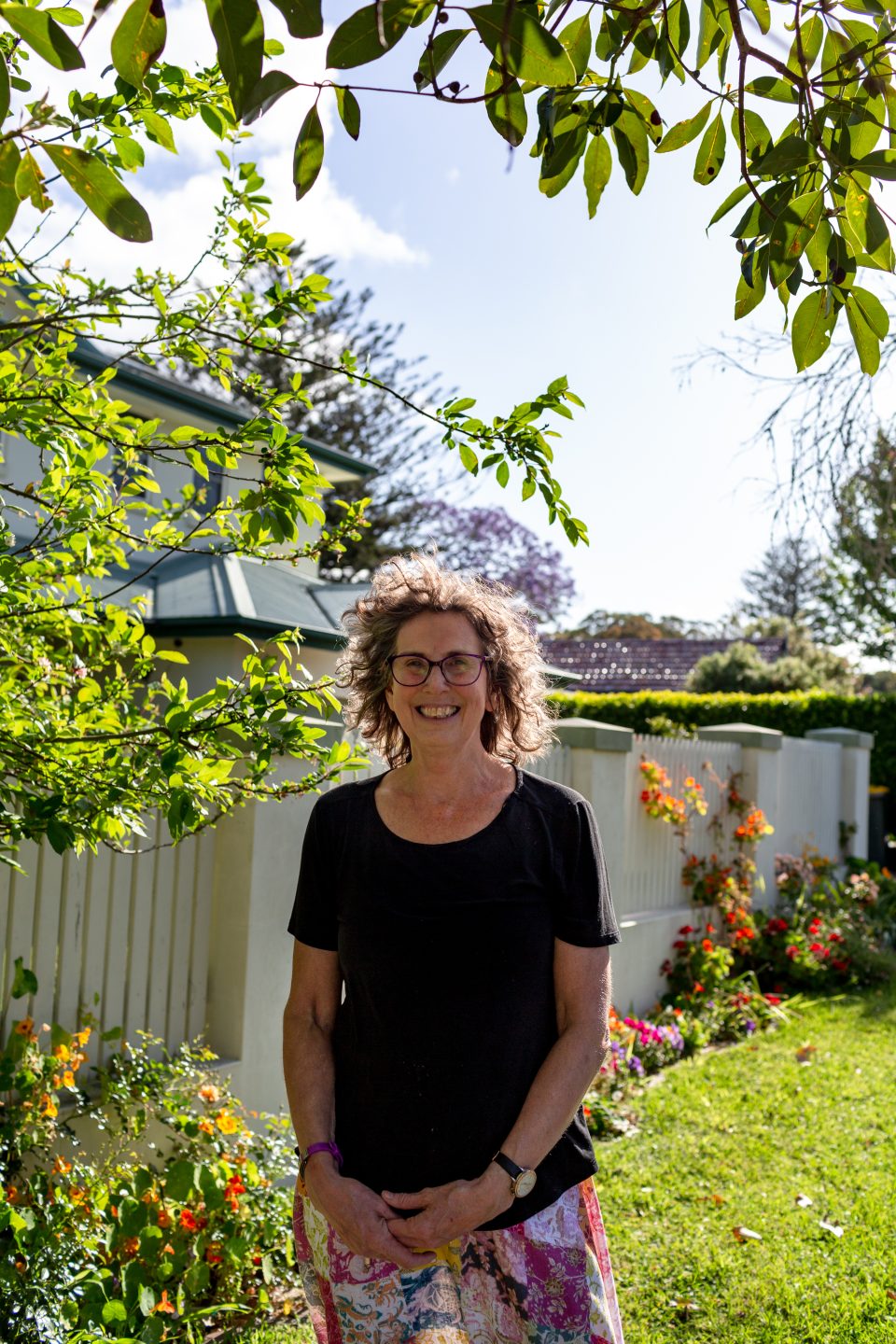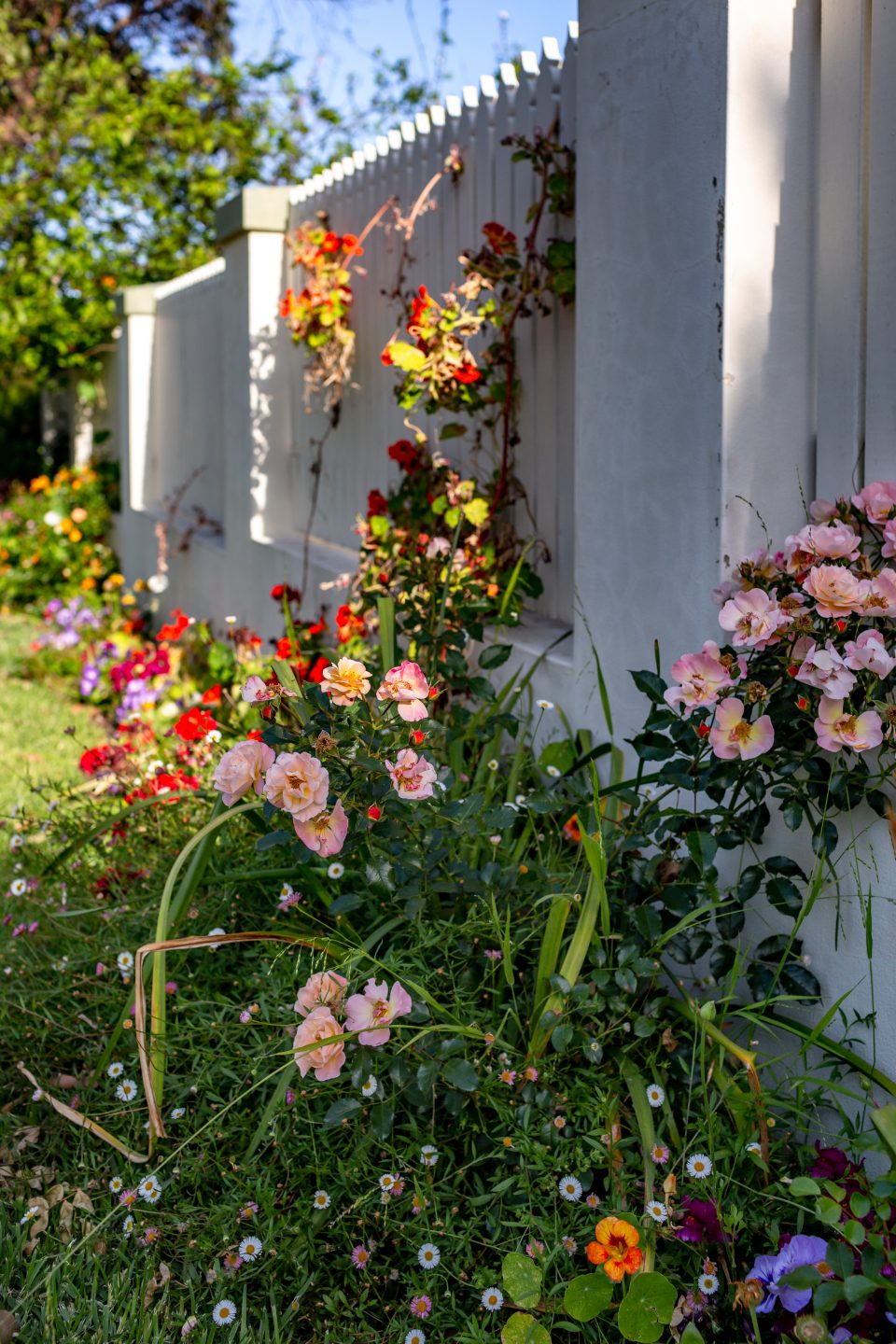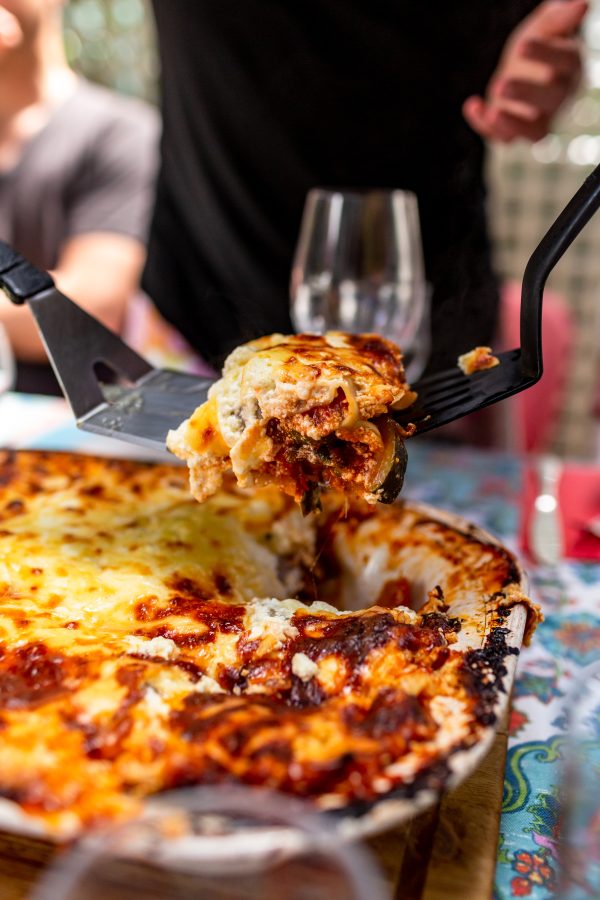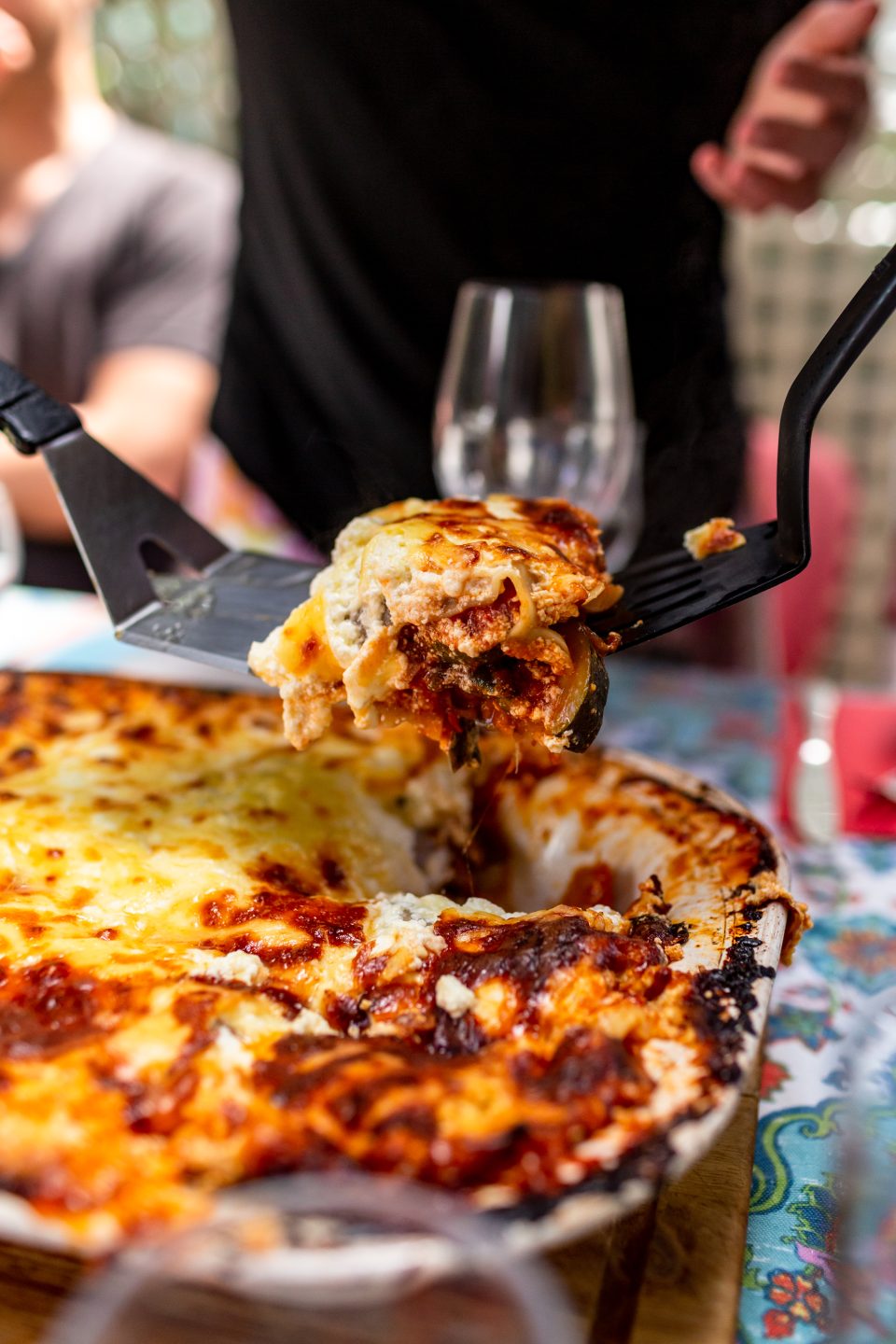 Alison's Vegetarian Lasagna
Prep time: | Cook time: | Serves 10
Approximately 2kg pumpkin (1/2 of a good size pumpkin)
2 tsp of sugar
2 tbs of olive oil
2 medium size finely chopped brown onions
2 medium size zucchini thinly sliced
½ kg mushrooms thinly sliced
3 cups baby spinach leaves
1 small jar (170g) artichoke hearts
2 cloves of garlic crushed
2 of 410g tins of tomatoes
250g of tomato paste
260g Sandhurst chargrilled capsicum in oil
Salt to taste
1 box dried pasta sheets
5 tablespoons of lime juice
500g ricotta
1kg Greek yoghurt
150g of grated tasty cheese
Perfect Italiano 4 Cheese Melt 150g
Turn on the oven to 200

C

 on fan mode.
Peel the pumpkin and cut into approximately 2cm thick slices. Place the pumpkin in a bowl and add 1-2 tablespoon of olive oil and 1 teaspoon of sugar and mix around to coat the pumpkin slices.
Spread the pumpkin onto a baking tray and bake until soft and a little caramelised. Usually about 40 minutes. (This can be done the day before).
Fry up the onion and garlic until they caramelise, then add the vegetables in this order, frying them up until most liquid is gone: mushrooms, zucchini, baby spinach, artichoke hearts (slice into bite size chunks) and grilled capsicum.
Once all the veggies are cooked through add the tins of tomatoes, tomato paste, lime juice and sugar.
Taste the mixture. It needs to be very tasty. Add salt, more lime juice or sugar until you are happy with the flavour.
Let the mixture simmer for 5 minutes. Add a little water if it the mixture starts to dry. The veggies must all be soft and cooked through. While they are simmering mix together the ricotta, yoghurt and grated cheese in a bowl.
In the base of 1-2 square/oblong baking dish place the pumpkin and gently squash it down so it is spread across the dish.
Add a layer of dried lasagne pasta.
Pour the vegetable tomato mixture over the pasta.
Add another layer of dried lasagne pasta.
Spread the cheese/ricotta yoghurt mixture as evenly as you can over the pasta. Easiest with your fingers.
Lastly, sprinkle the Perfect Italiano 4 Cheese Melt and bake in the oven at about 200

C

 for about 40 minutes. Check with a knife that the pasta is soft and that the lasagne is browned on top.
Serve with or without salad.
Can be reheated and can be frozen.