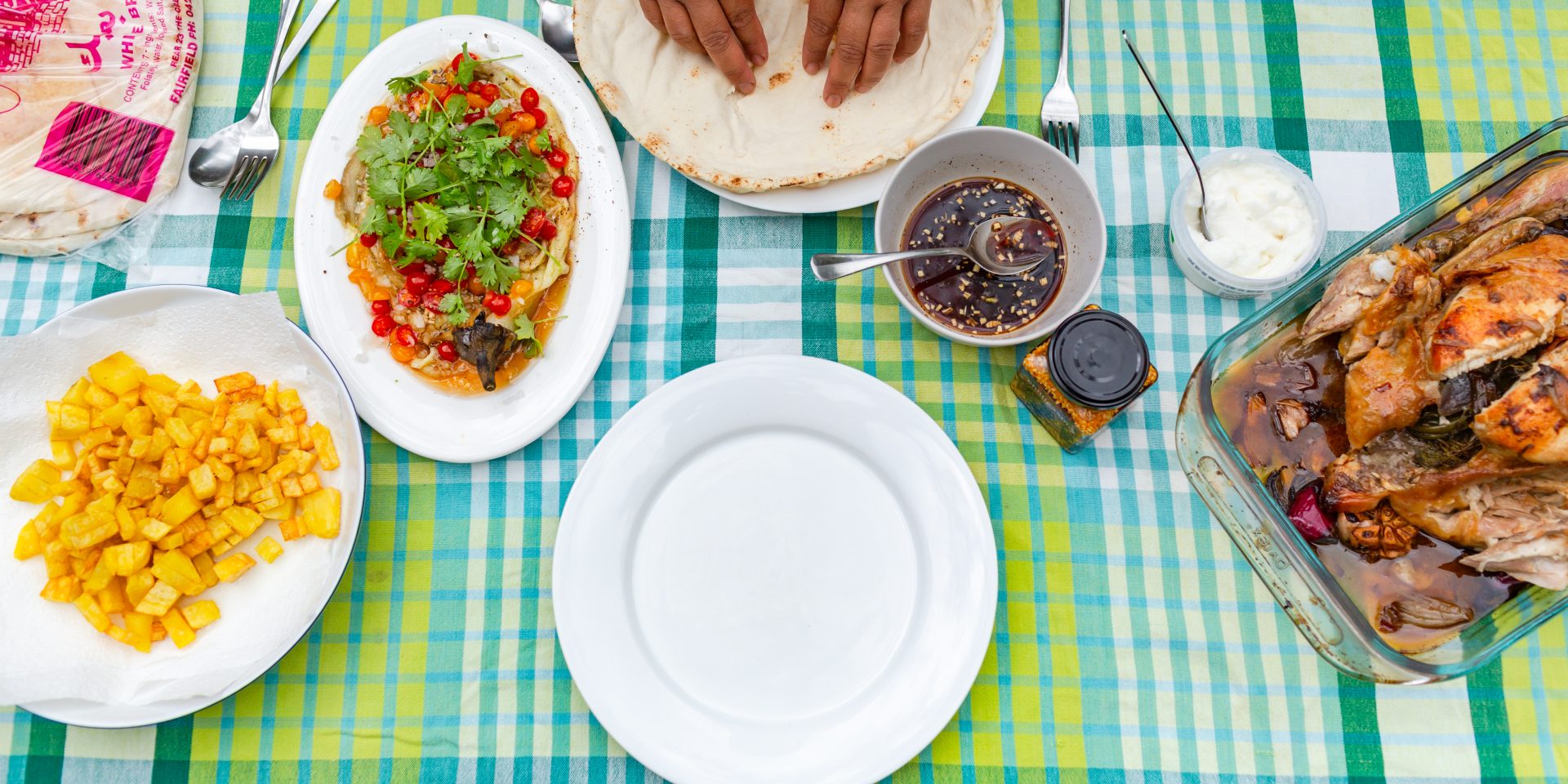 I arrived one morning at Luisa's backyard surrounded by lush tall gum trees, neatly arranged veggie gardens and outdoor kitchen area. Luisa was prepping the fire on her Pig & Pilgrim parrilla charcoal bbq that she uses to grill the eggplants for one of her favourite Filipino dish called Ensaladang Talong (grilled eggplant salad). Quite a simple dish to make using just a few fresh ingredients. However the flavour combination is incredibly delicious and the texture from the different ingredients come together nicely. The key is to get the smokiness in the eggplant right. If you don't have a fancy bbq grill like Luisa's you can try grilling the eggplant on the stovetop on a griddle pan and some people also have tried cooking the eggplant directly onto gas stove fire.
"I like making this dish because there's a perception that Filipino food is so meat heavy. Ensaladang Talong is so easy to make and it's a great vegetable addition."
Family origin
The Philippines
I can't live without
Oxygen and a good knowledge of balancing the extreme pull of the other end of the spectrum
Dream Job
Still in the process of discovery
Currently I'm obsessed with
the desire to have a deeper conversation
Childhood taste
Sour, savoury, salty and sweet
I will always have in my pantry
Rice, salt, pepper, bay leaf, soy sauce, patis, vinegar
I learnt to cook from
By osmosis. Watching my aunties and, most especially, my uncles and my Lolo cook
Currently I'm listening to
an audiobook called The Neuroscience of Self-Love by Alexis Fernandez-Preiksa
One day I must visit
The place Bicol again (where I grew up in the Philippines), but this time I want to observe how and what people eat. I want to remember what we use to eat
Go to meal
My mum's Sinigang (Filipino Sour Soup) and Adobo
I am really good at
Having a good conversation about food, and I want this to be the main focus of 2023
The unforgettable meal
This would be my first dinner experience at Ester in Sydney
My piece of Sydney
The Dharug Nation
Favourite spice
Smoked paprika and my go-to herb would be parsley
Best flavour combo
Sour, savoury, salty and sweet
Guilty pleasure
Kettle's Salt & Vinegar chips
Who does the dishes
Always me. My Lola (grandma) always says the way to a man's heart is through his stomach – my husband Chris is Lumpia Shanghai (spring rolls) through and through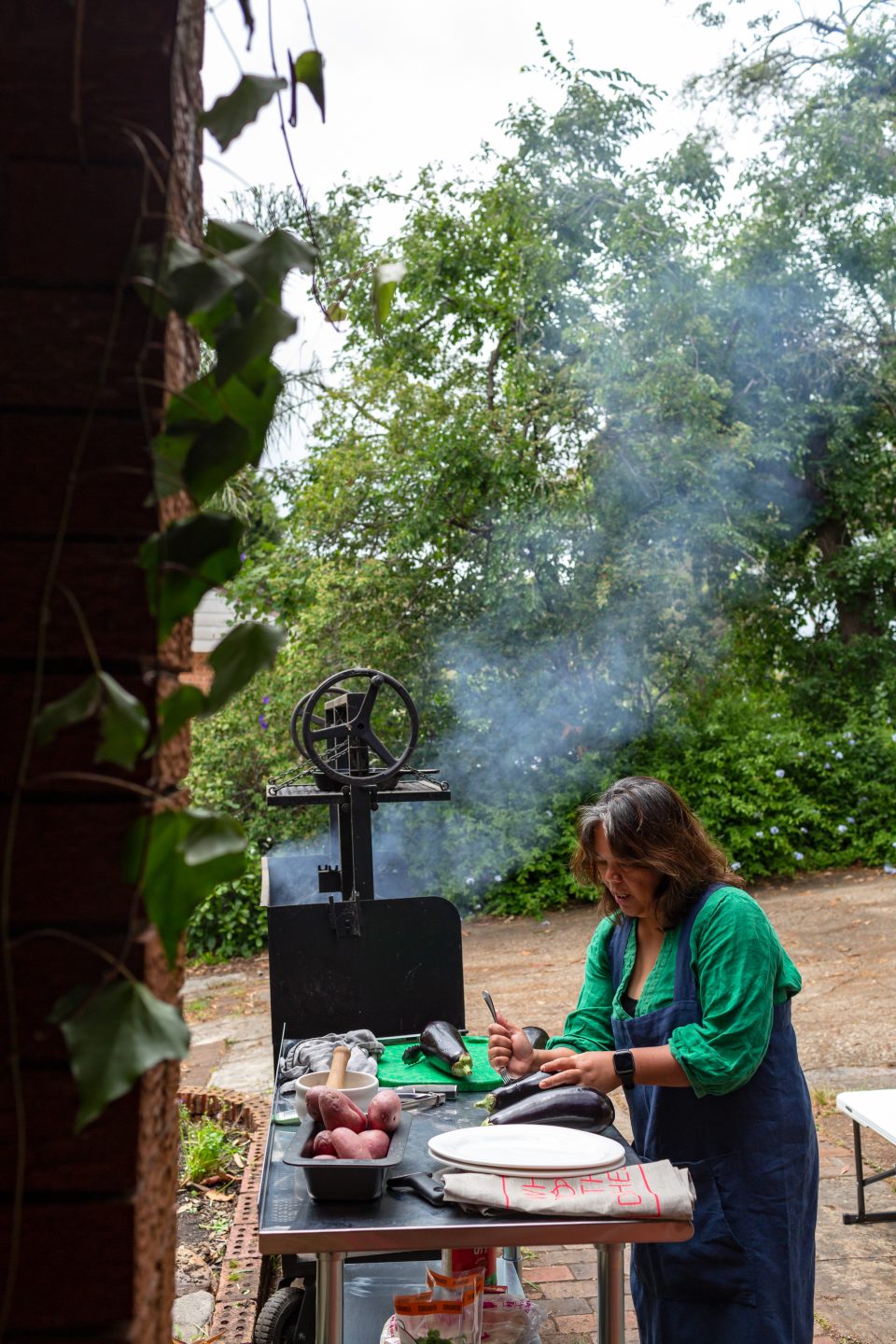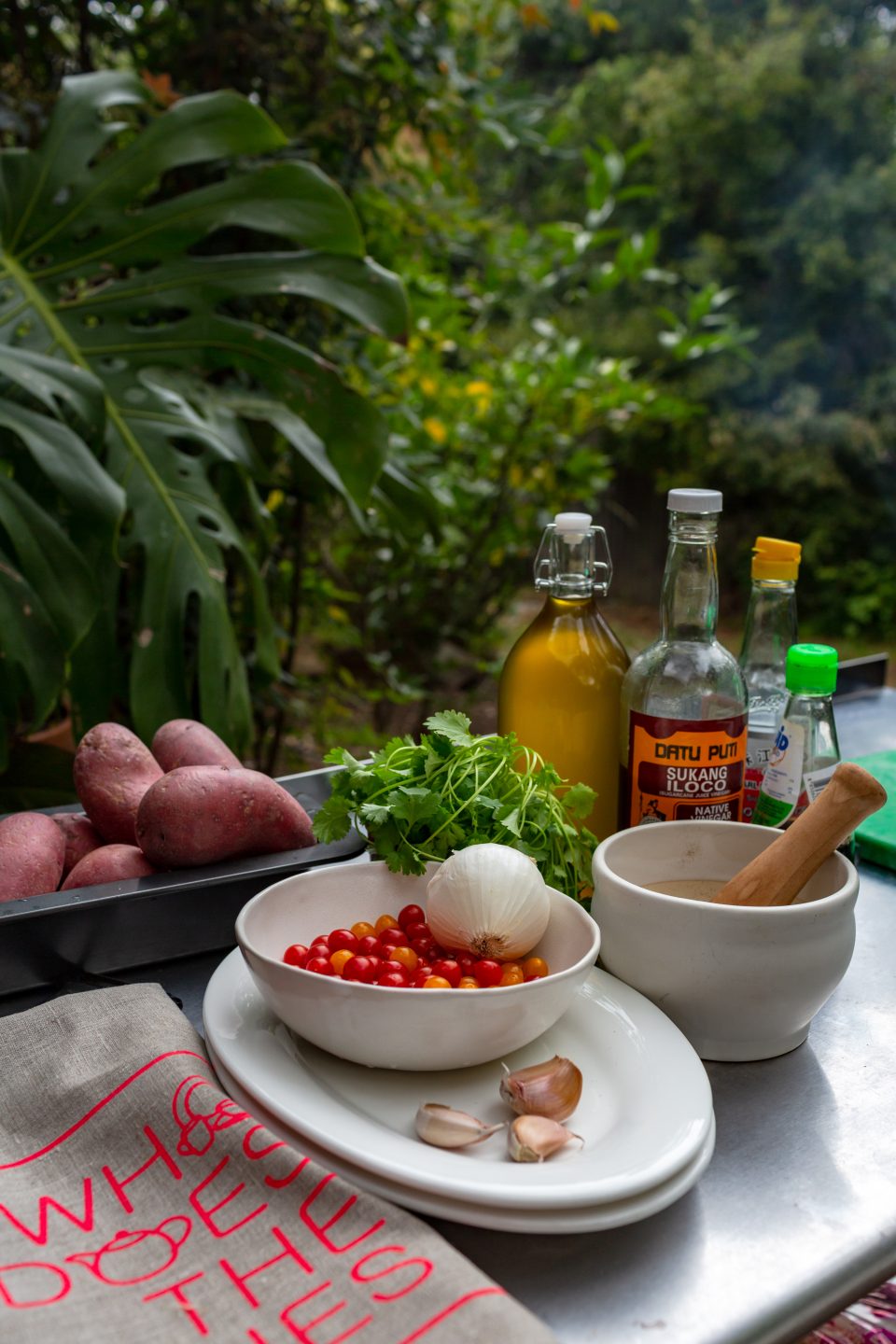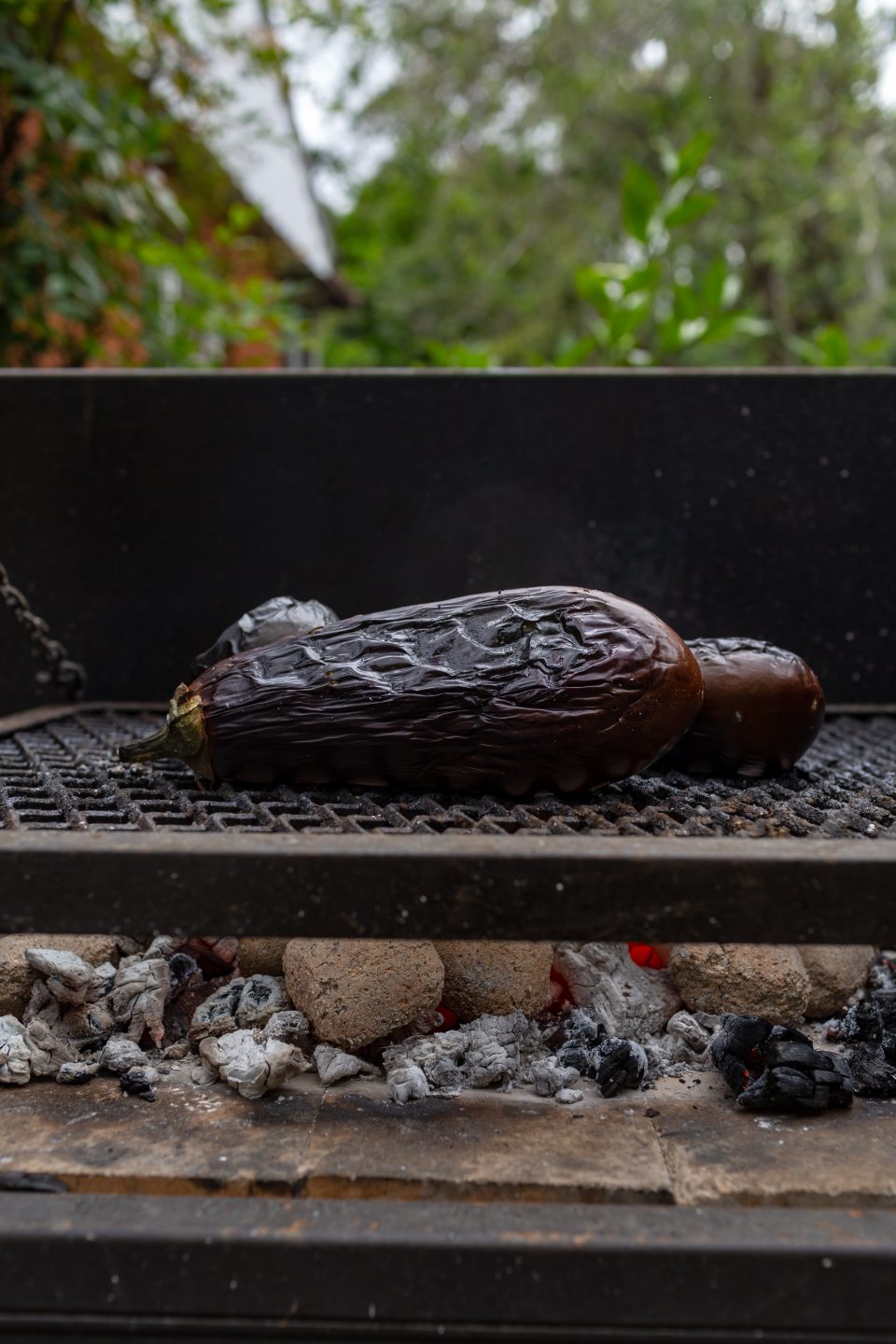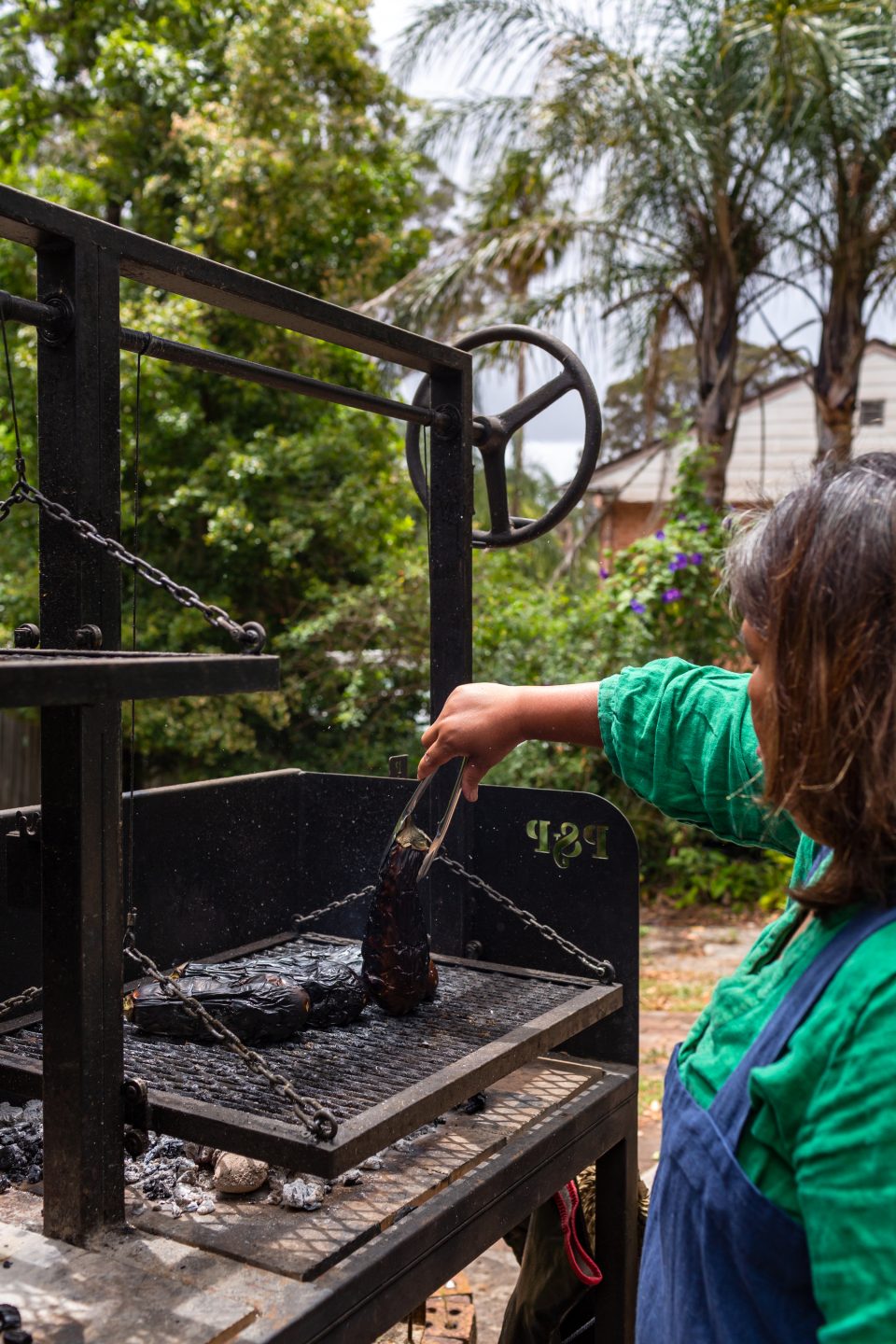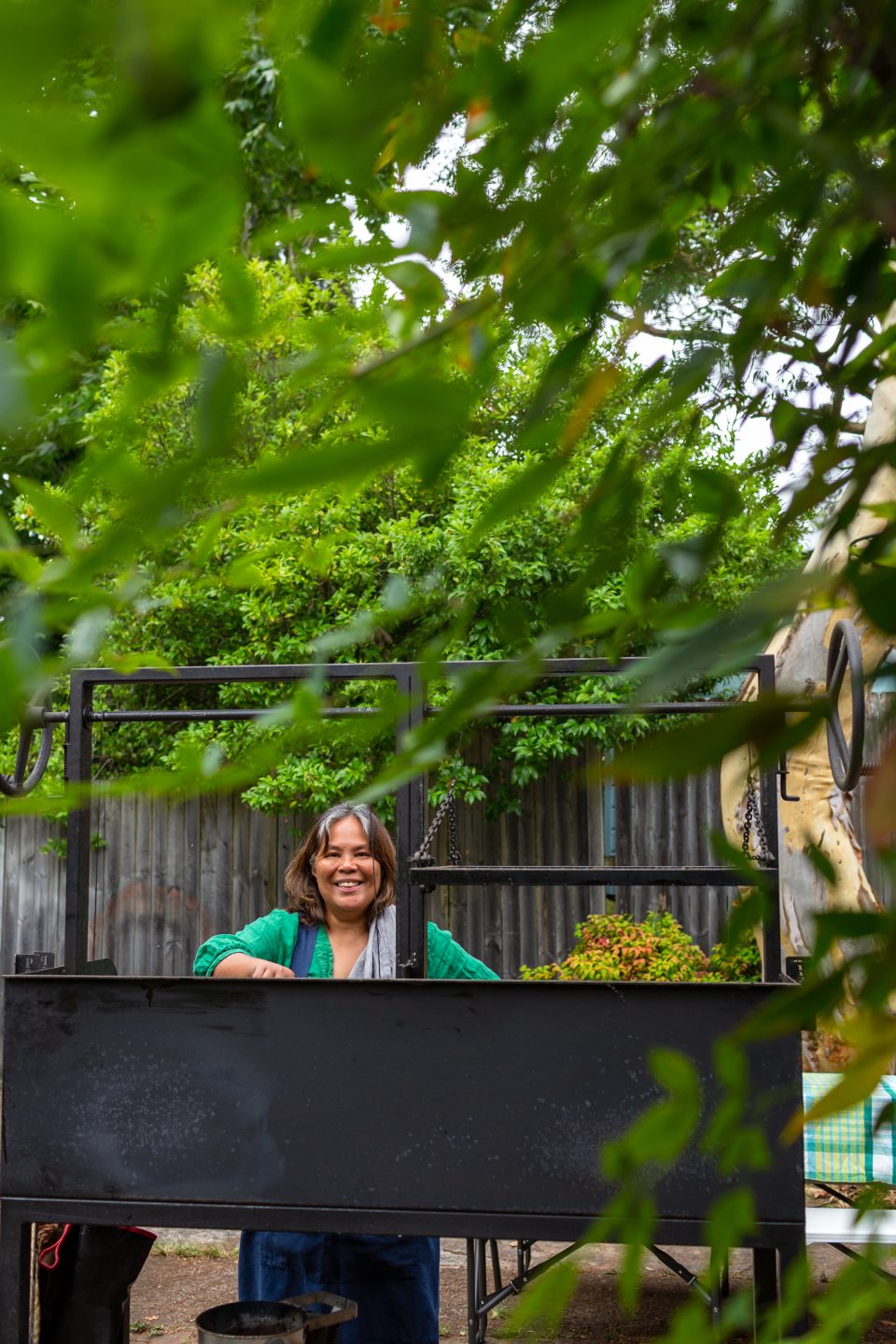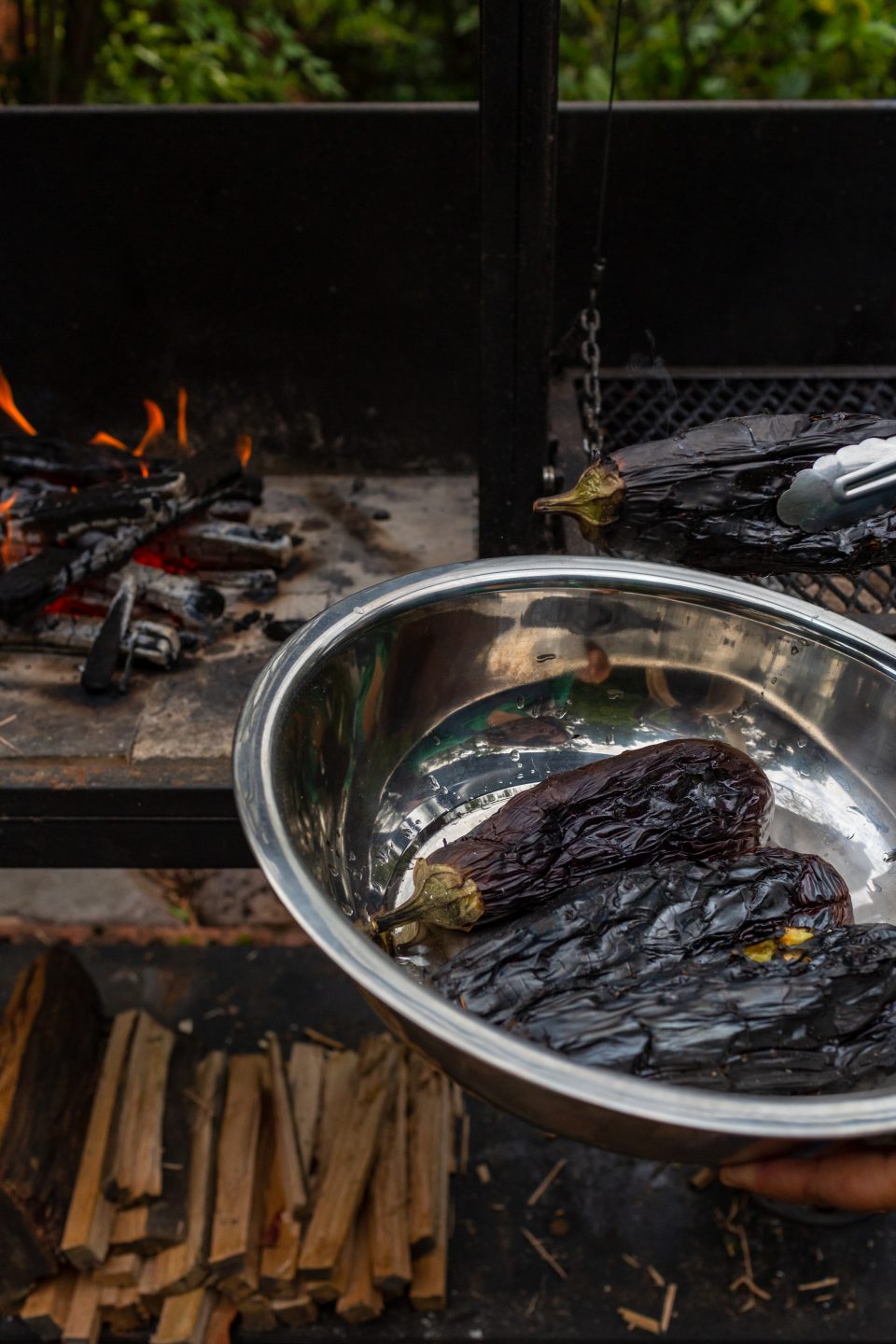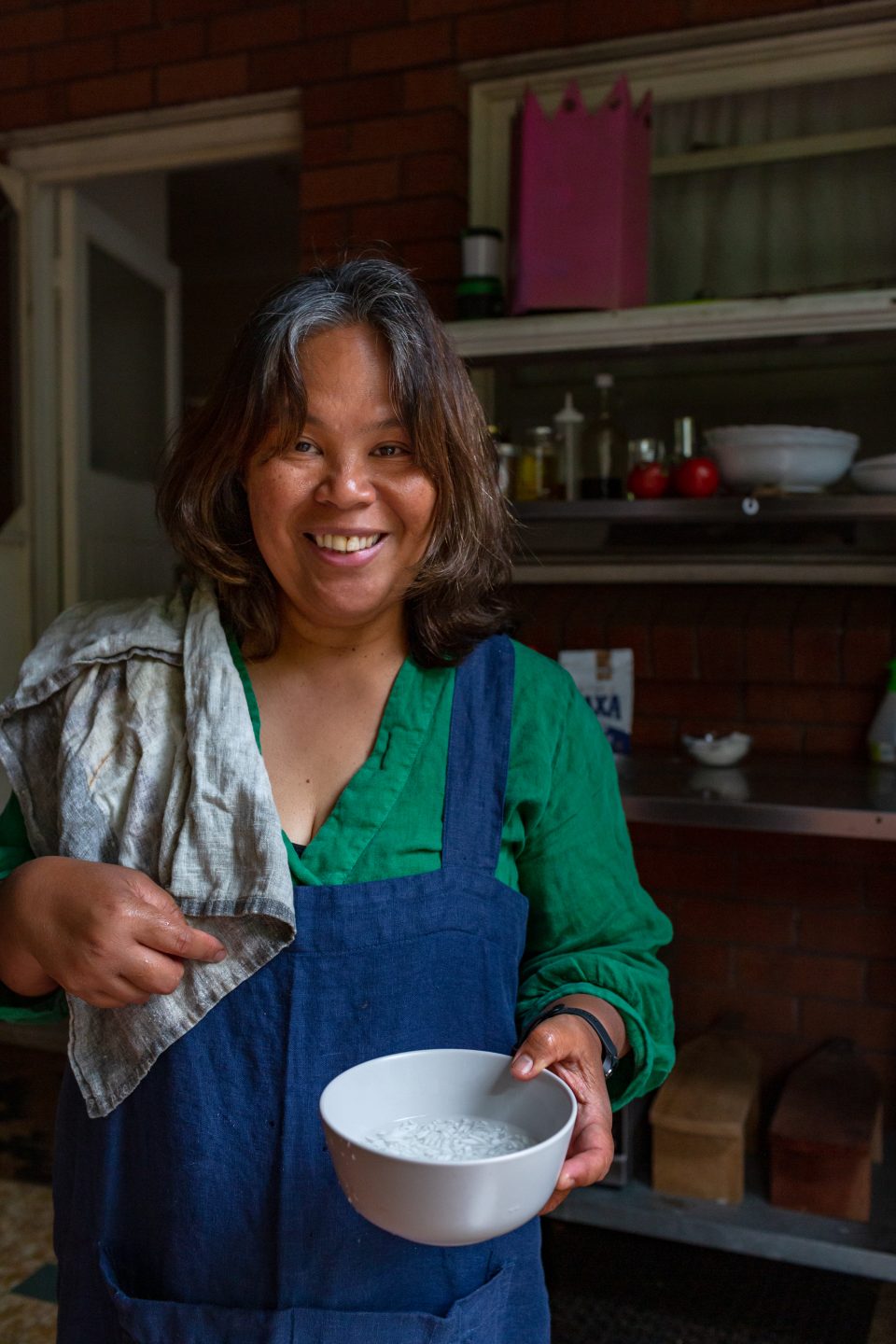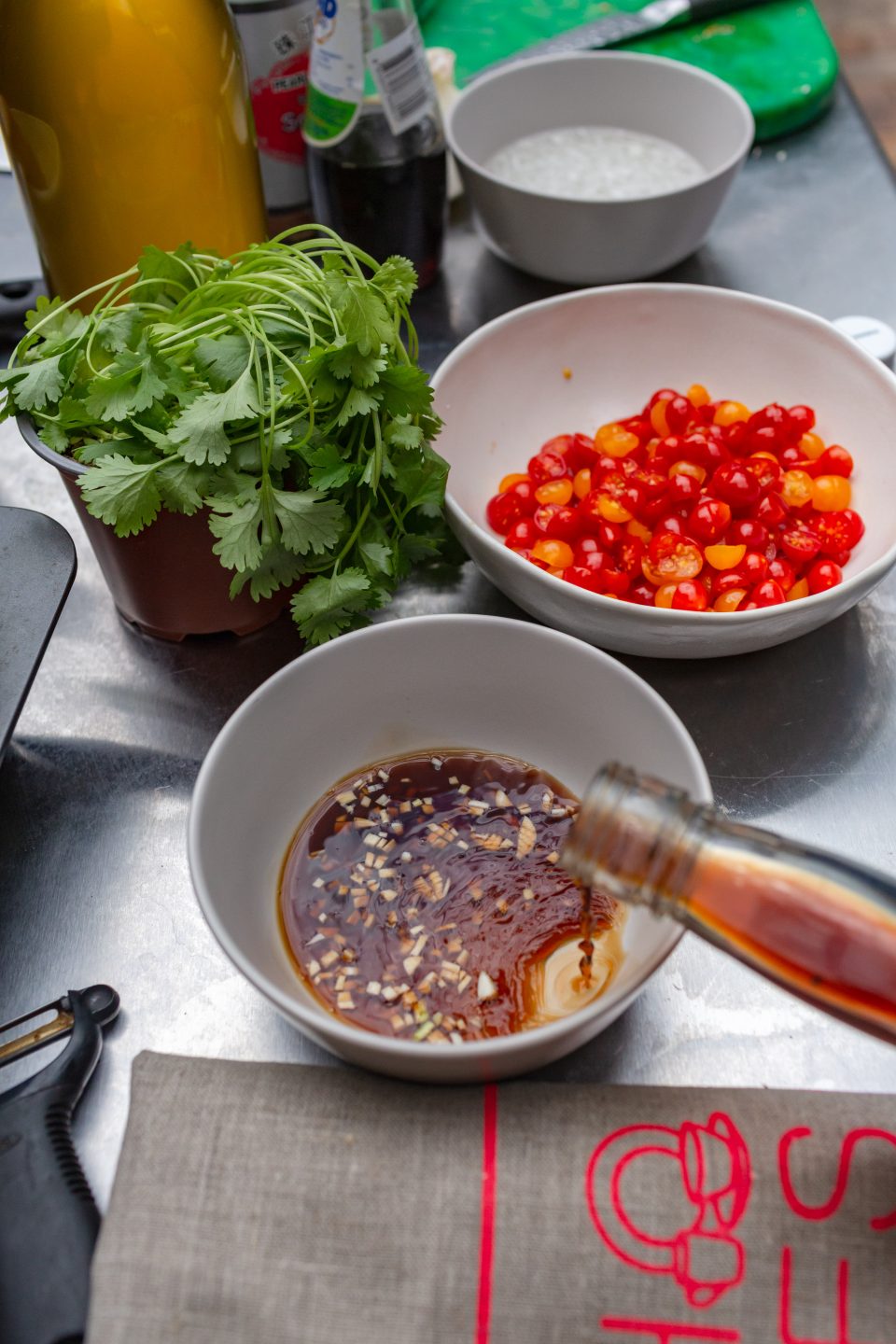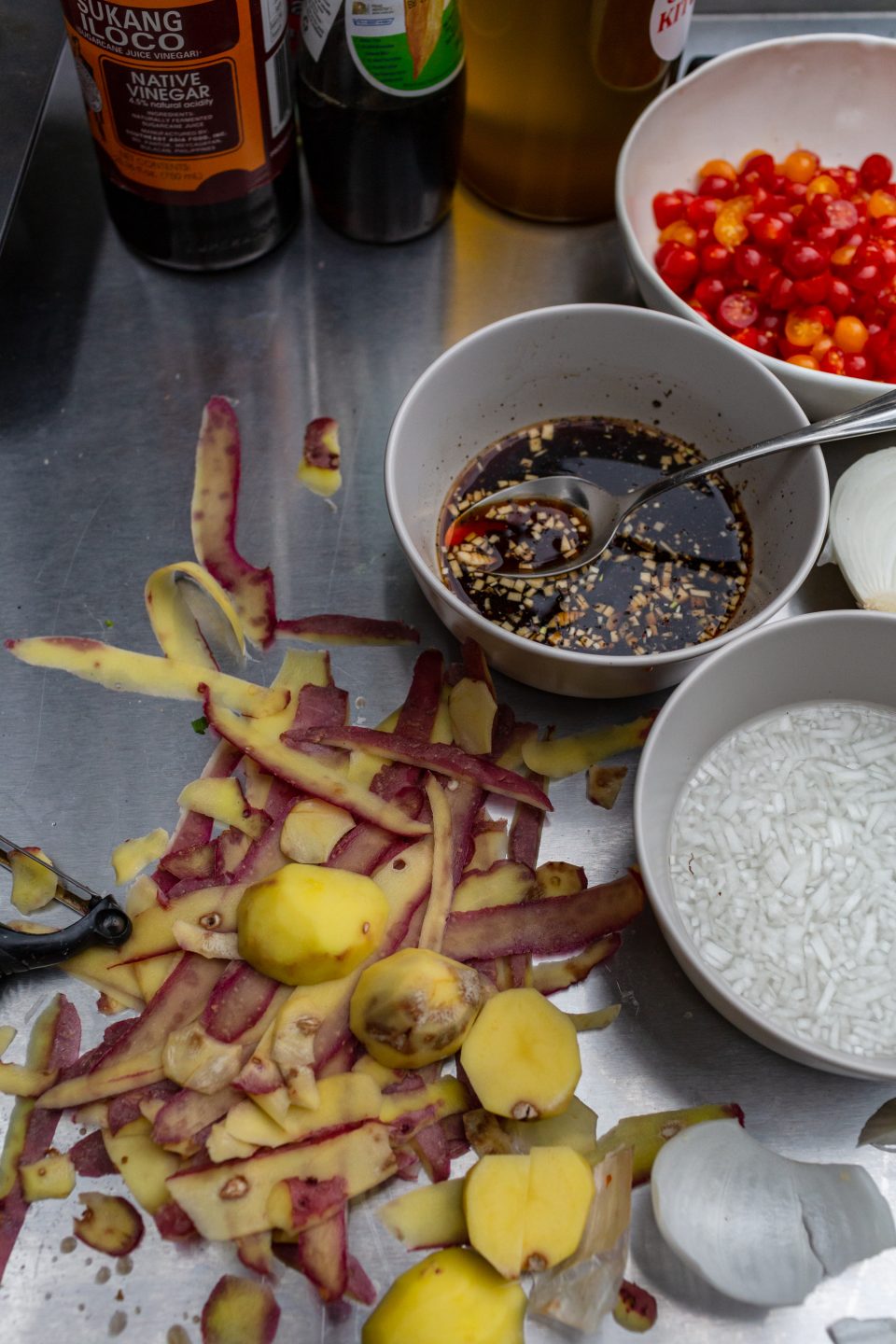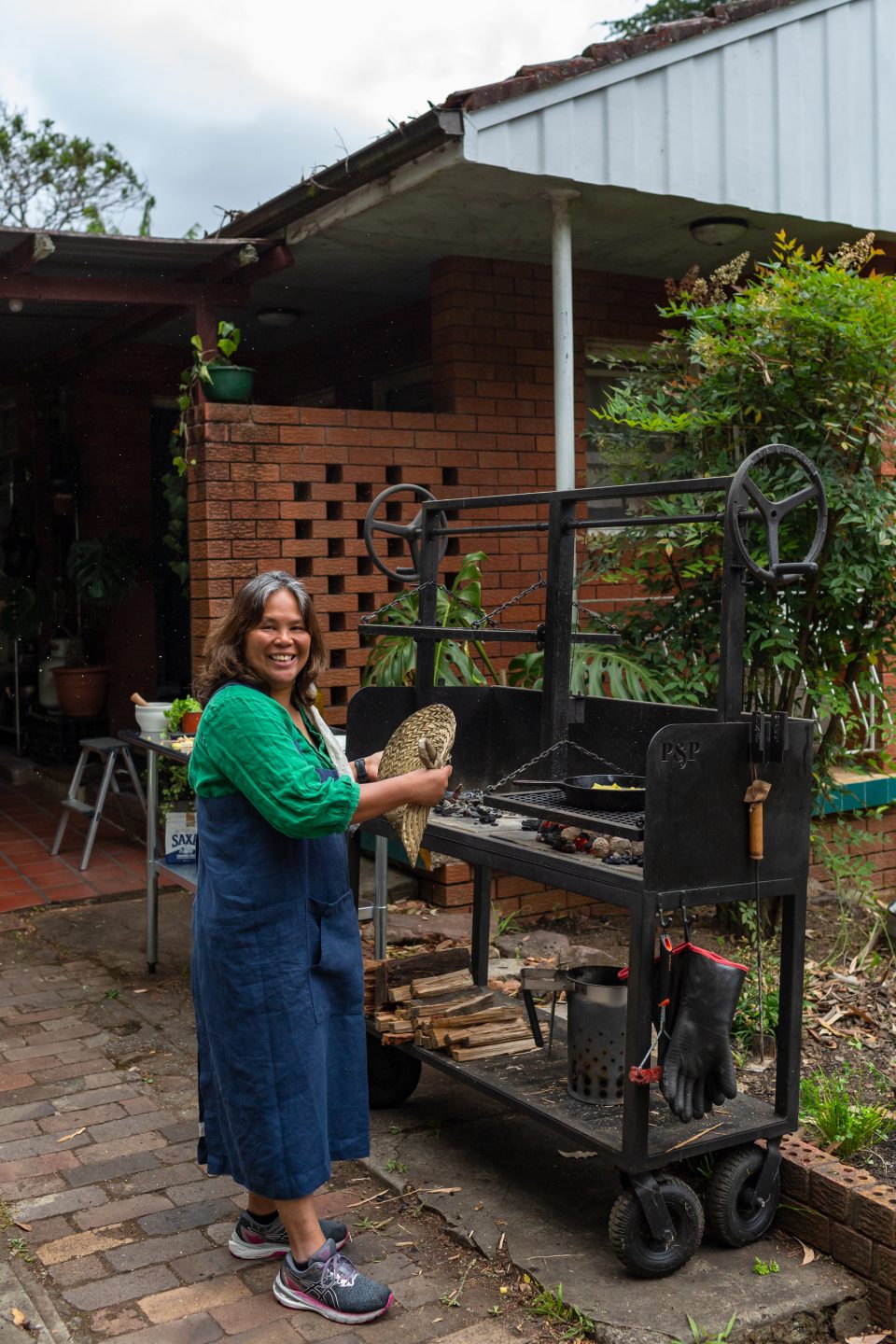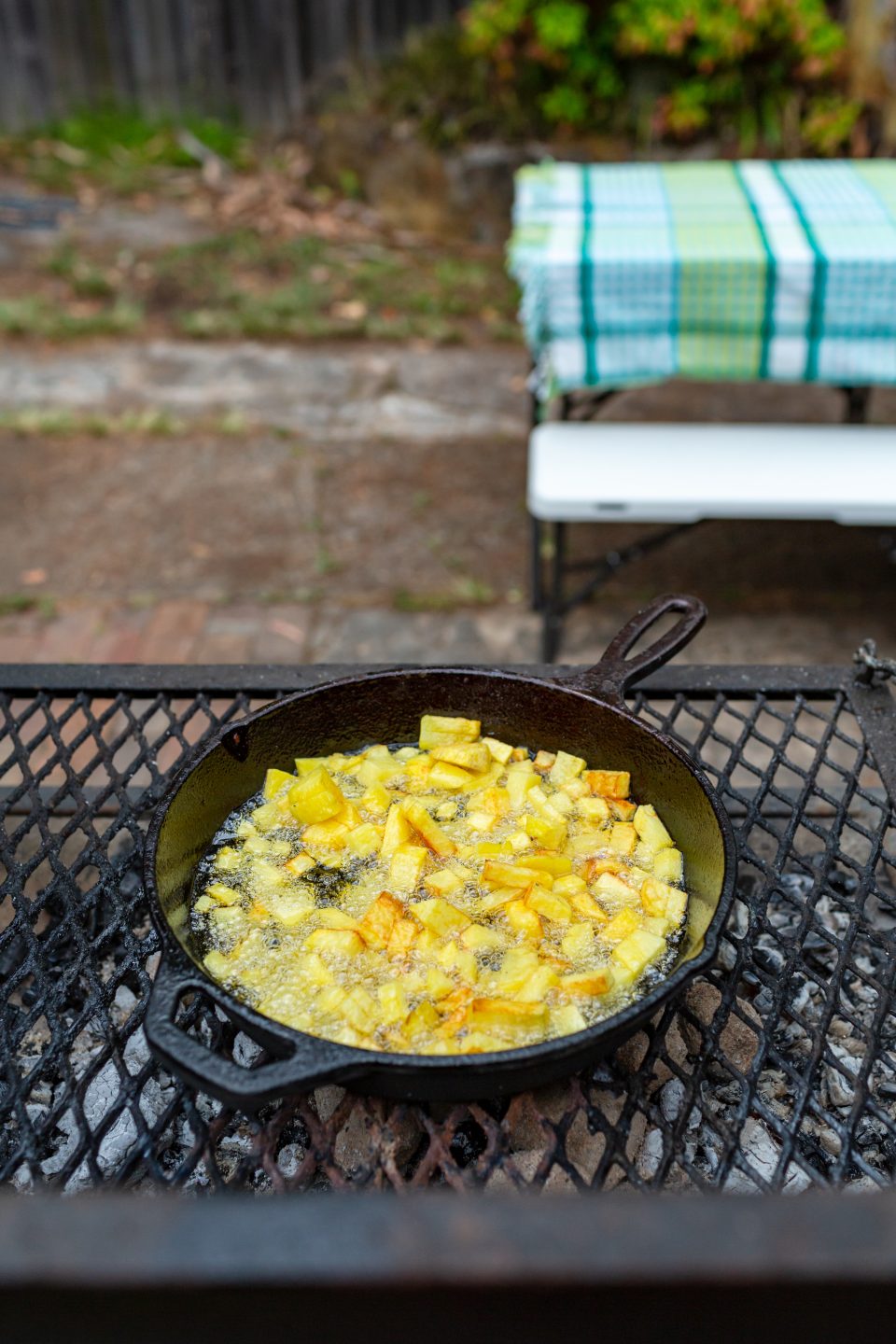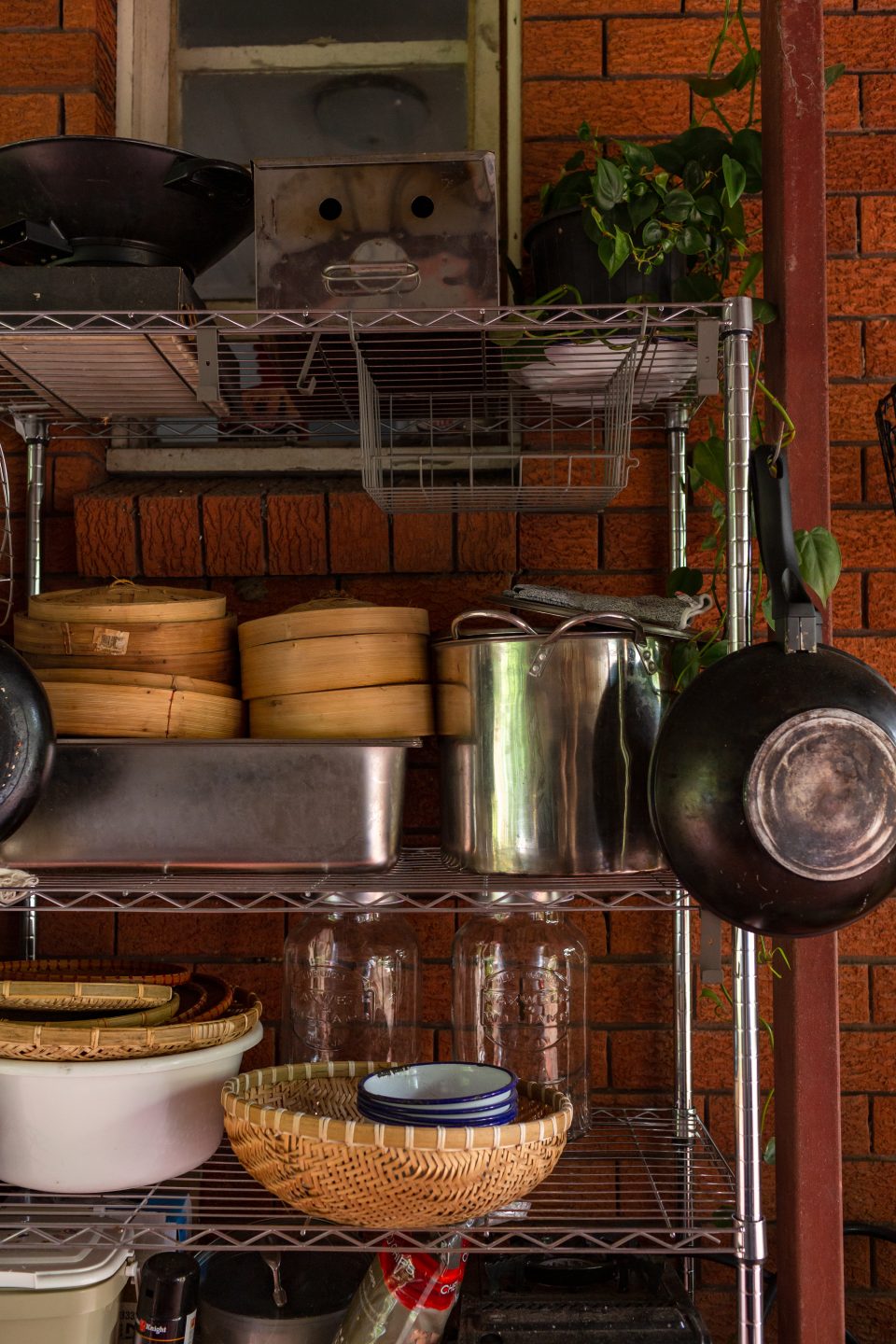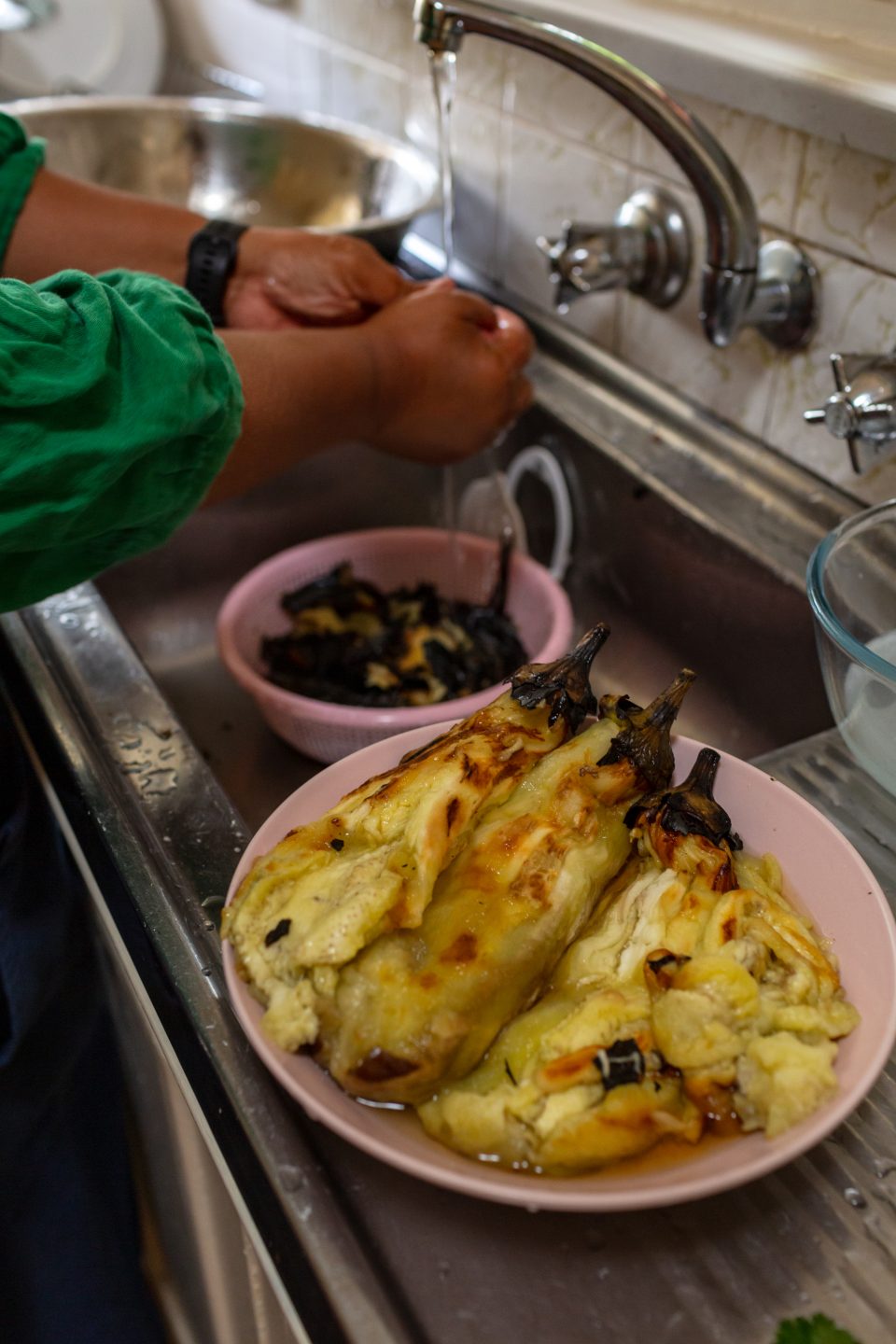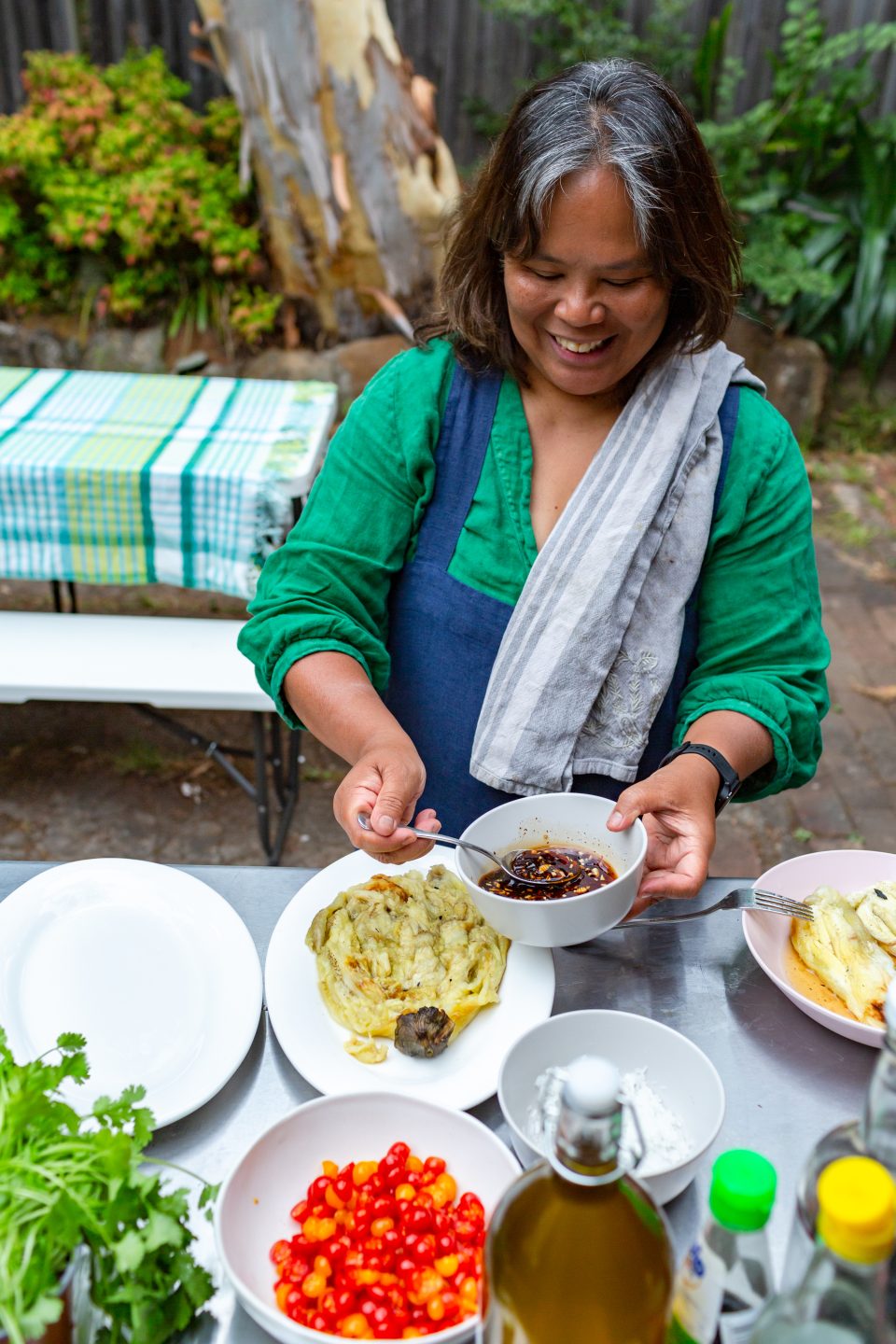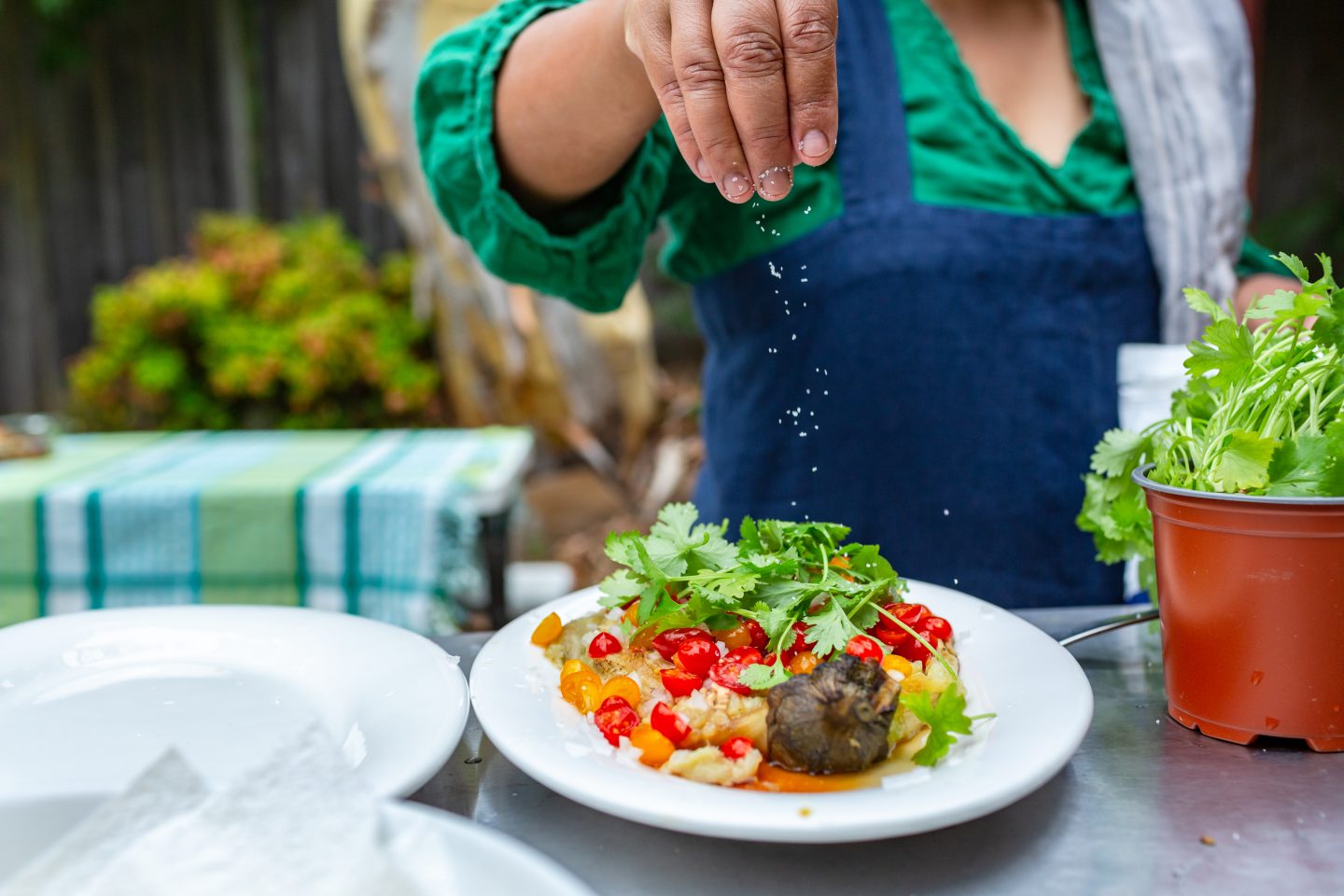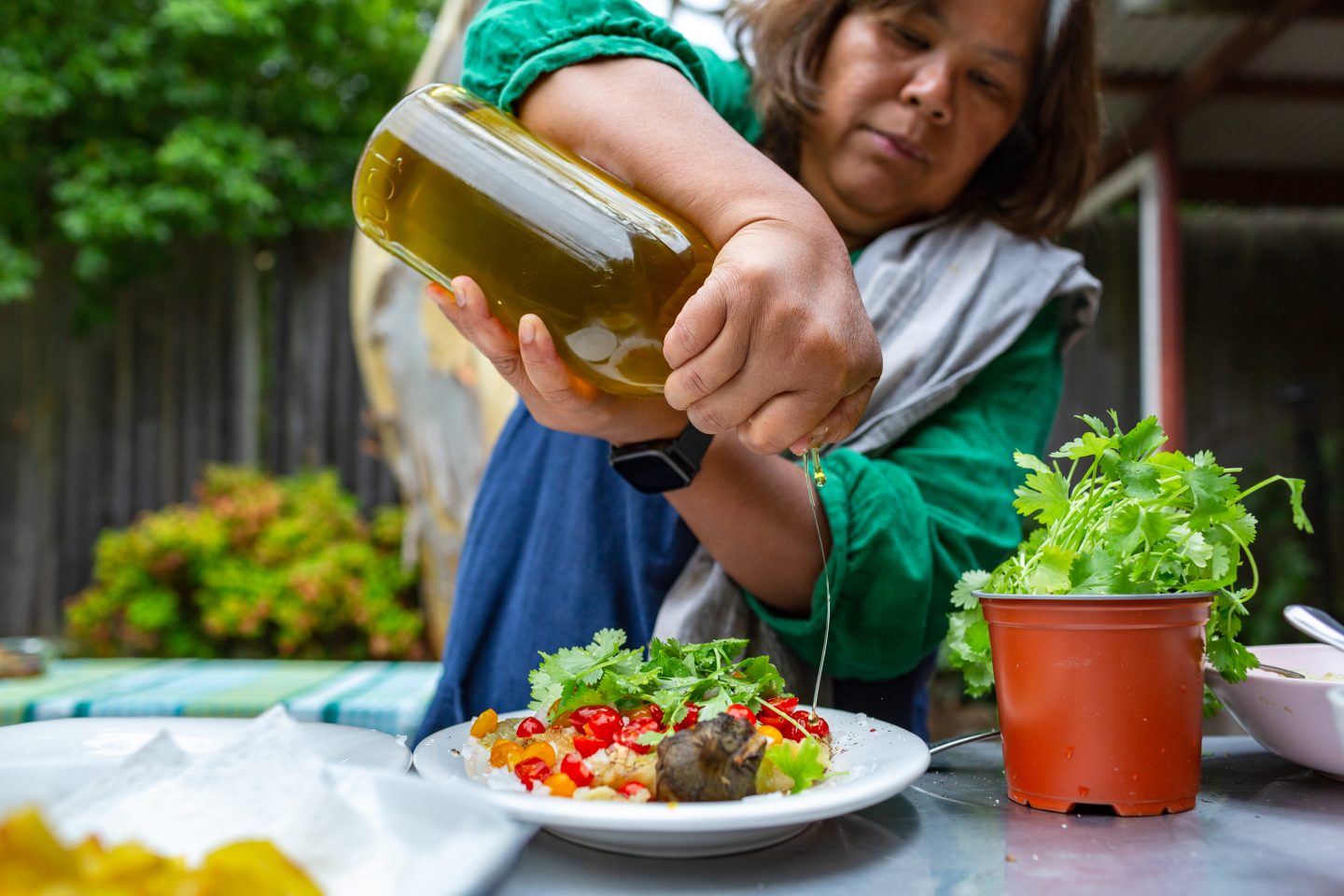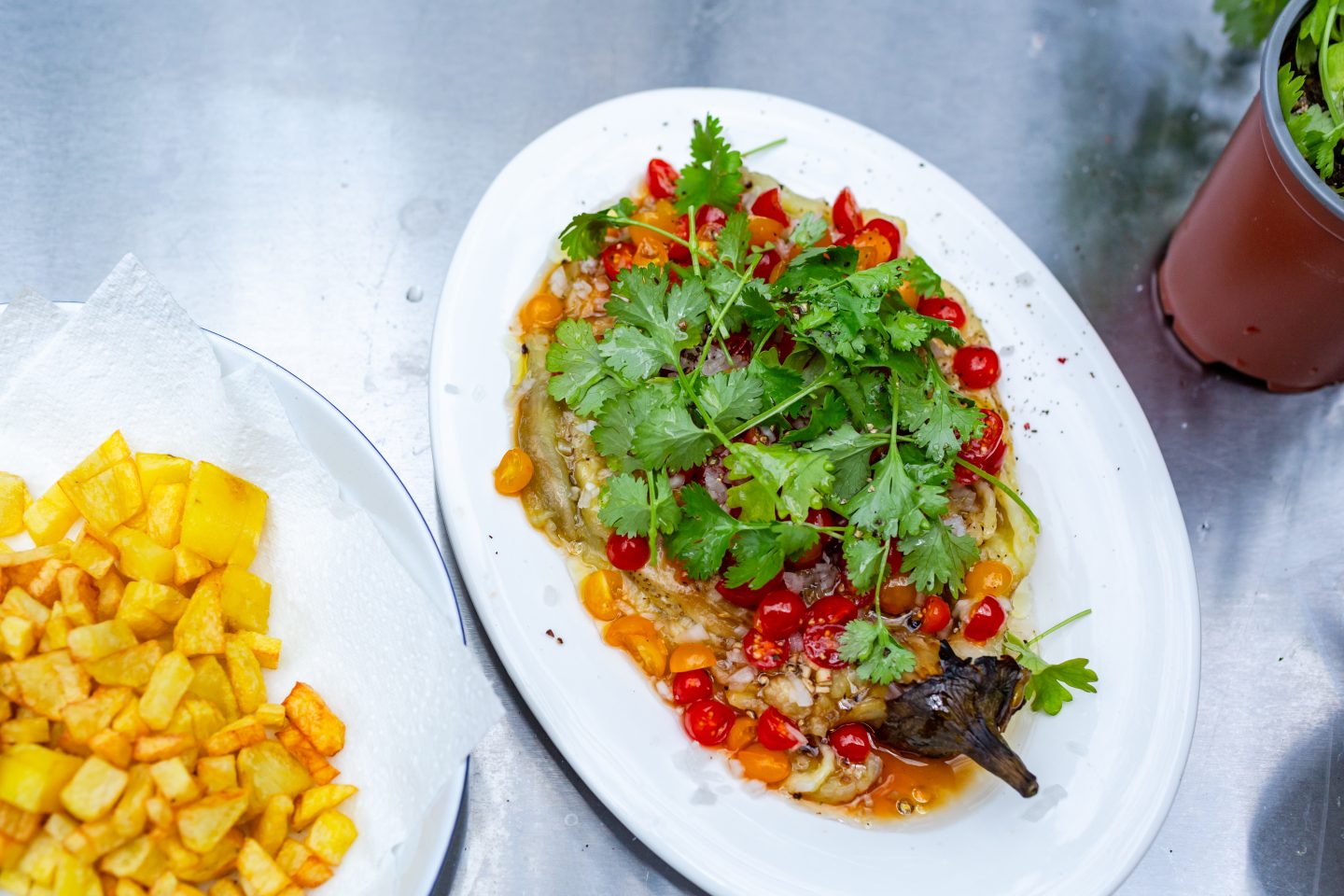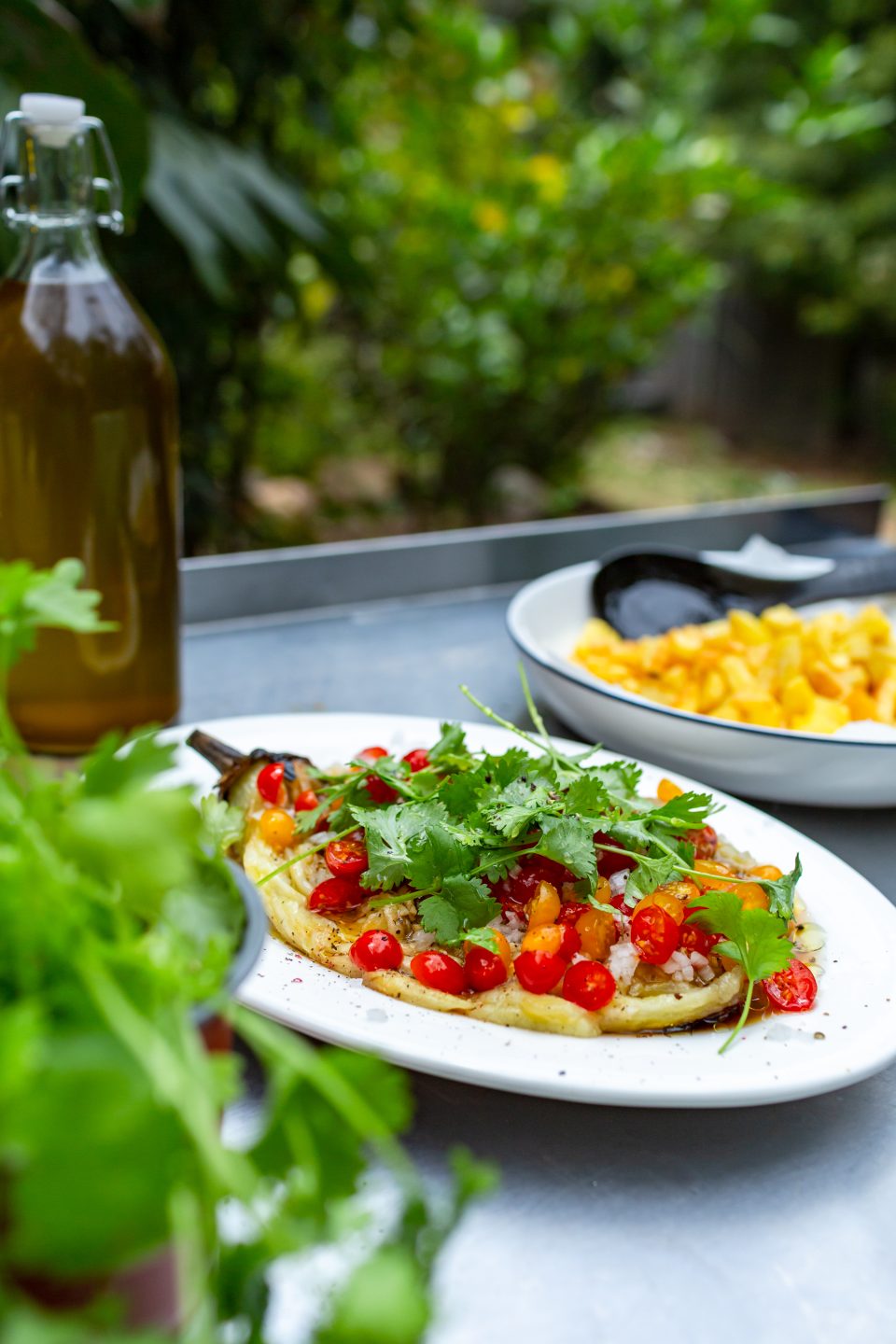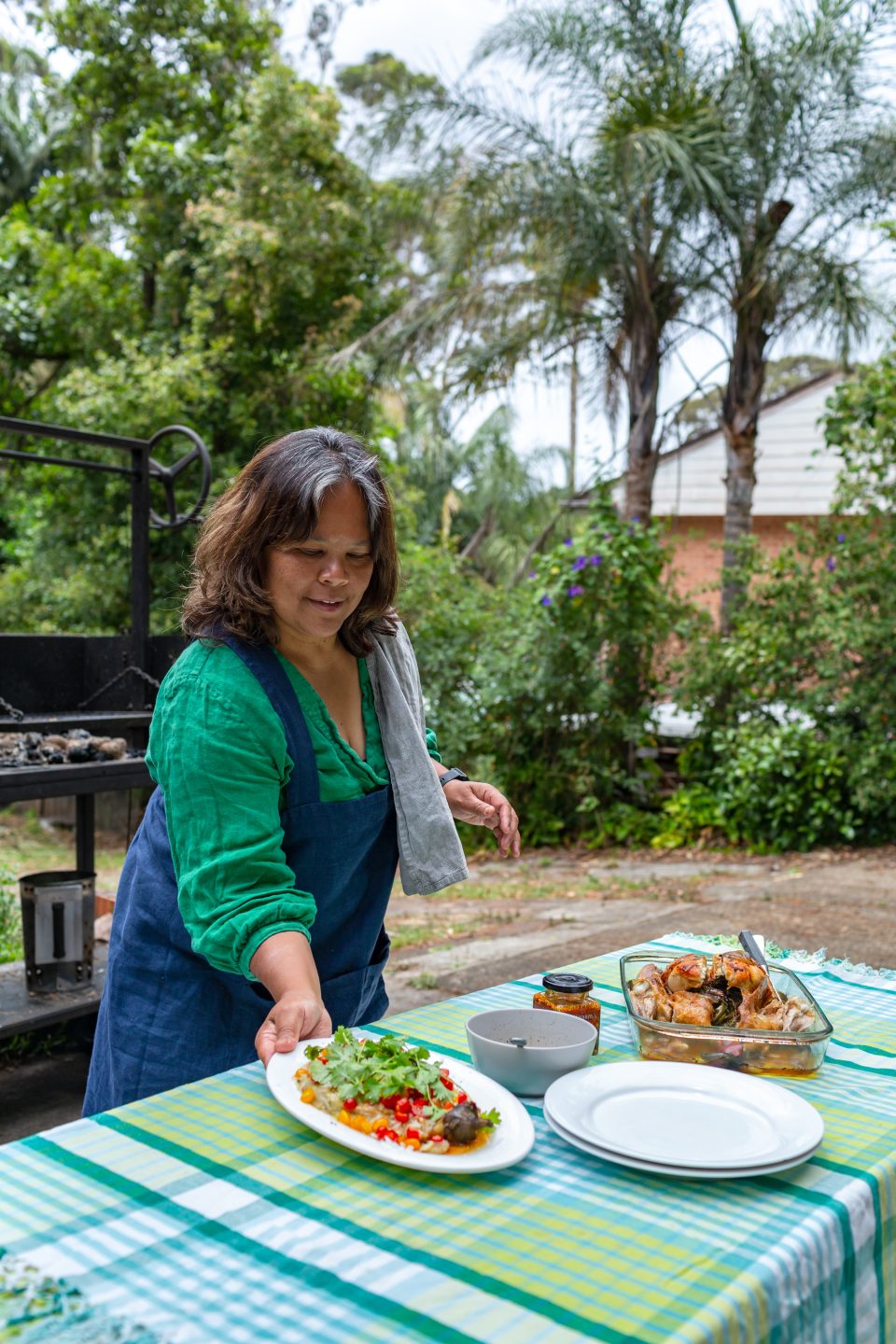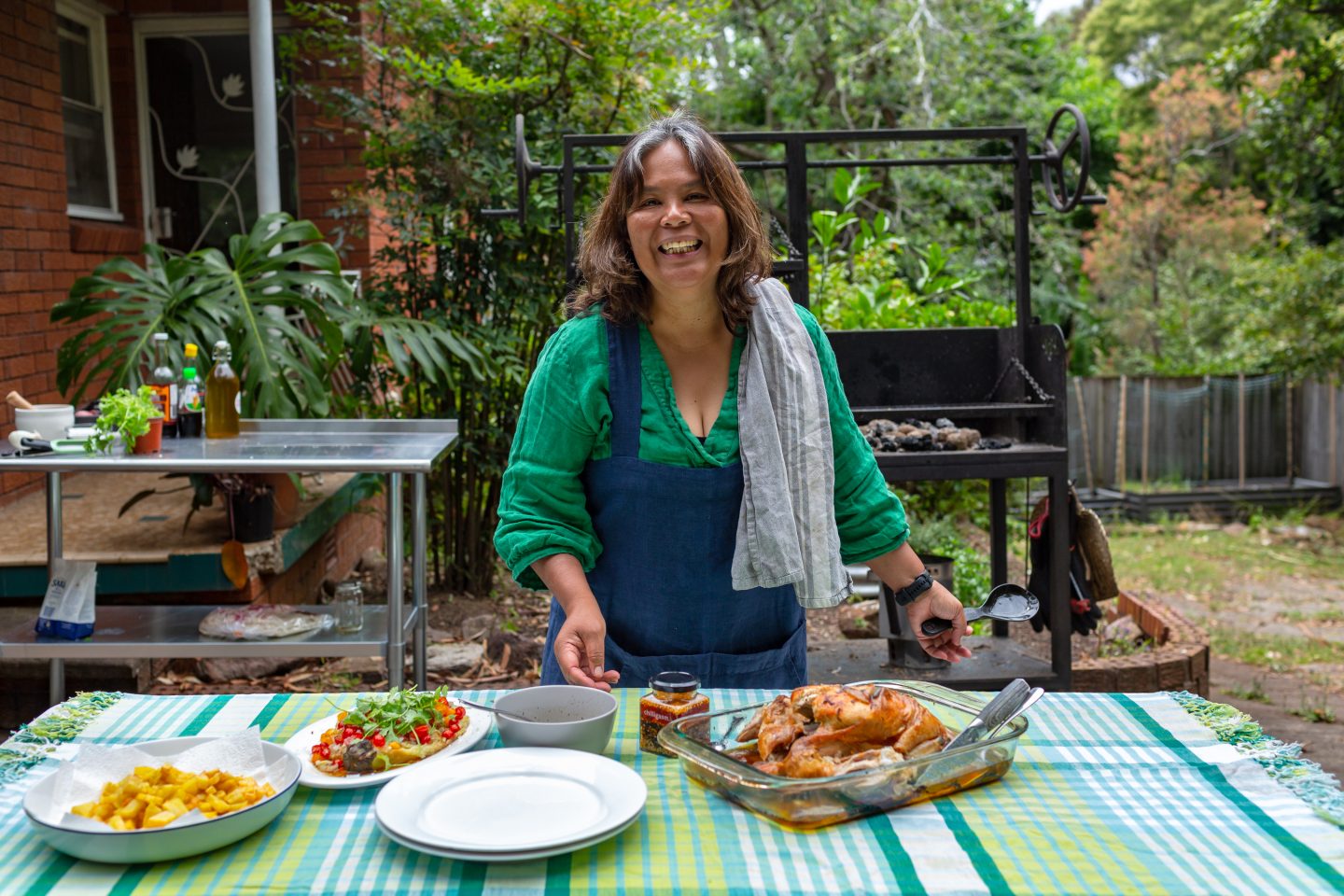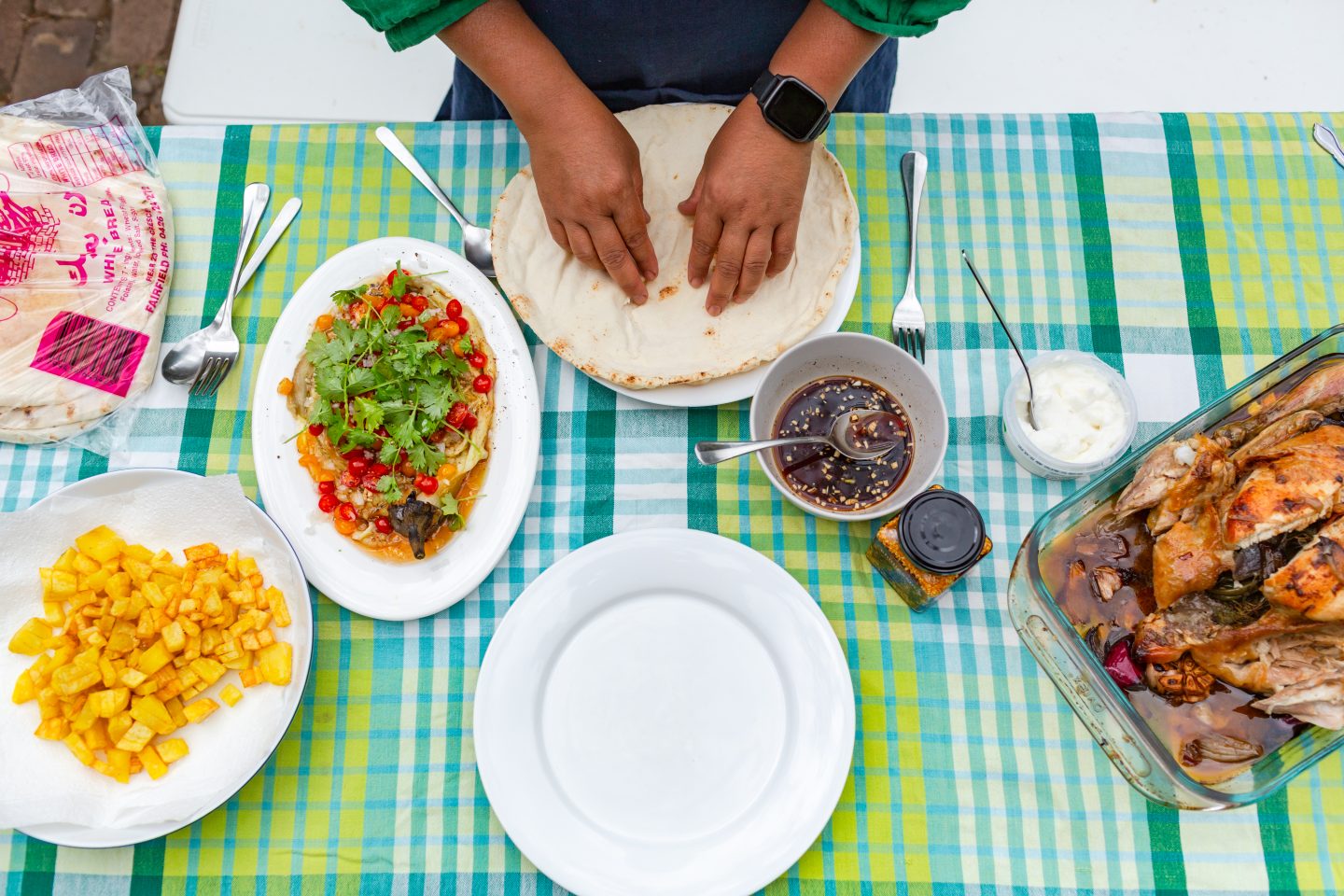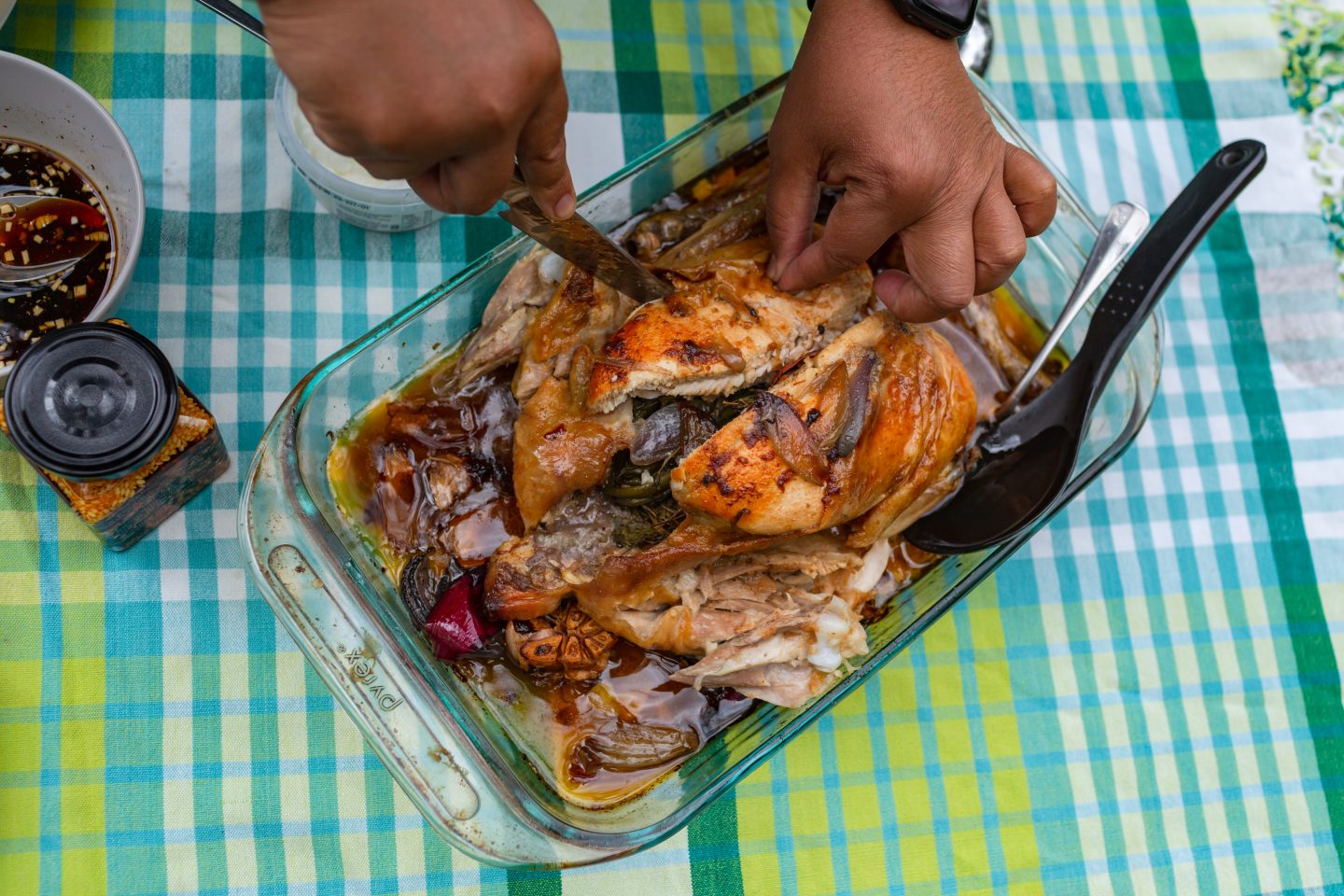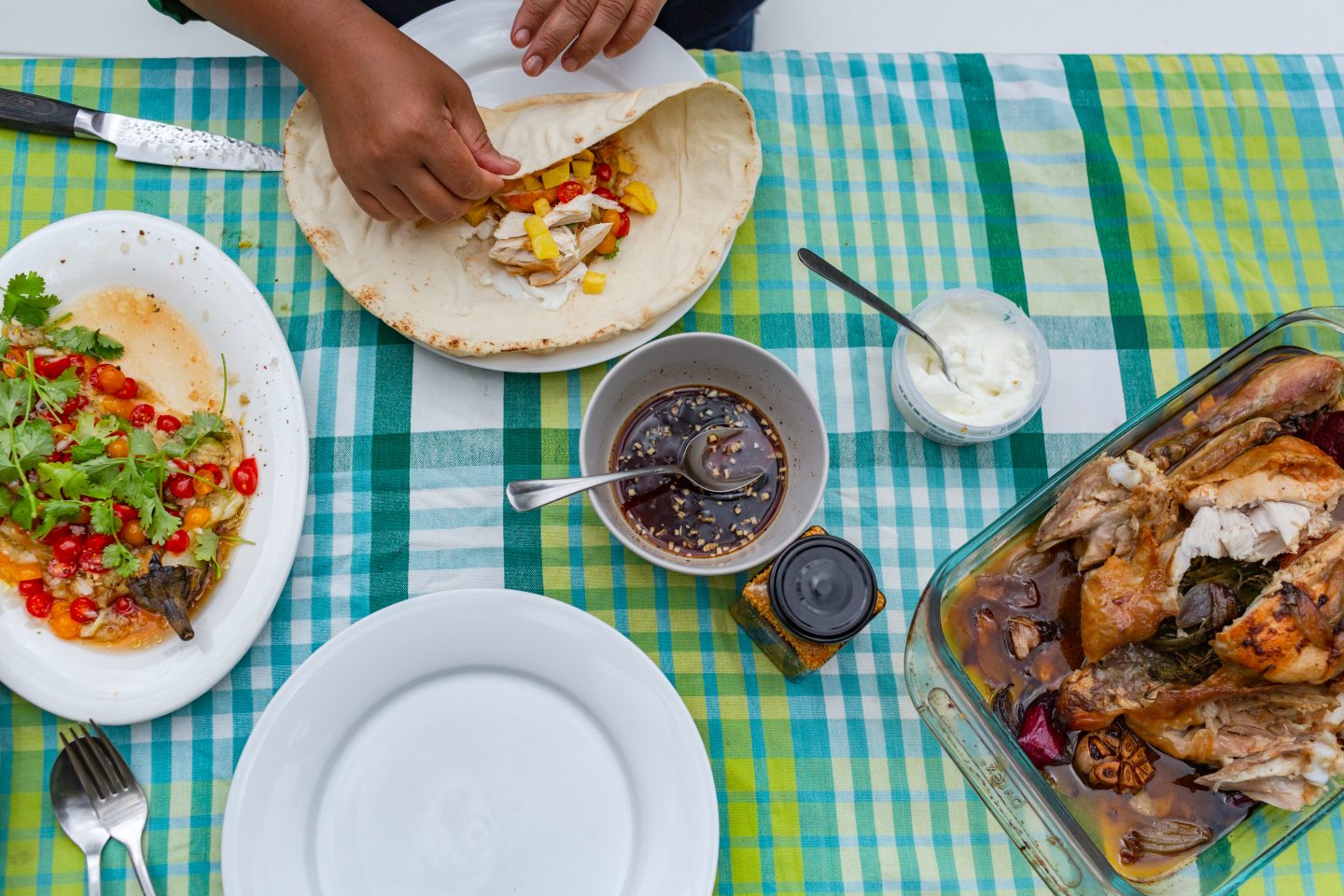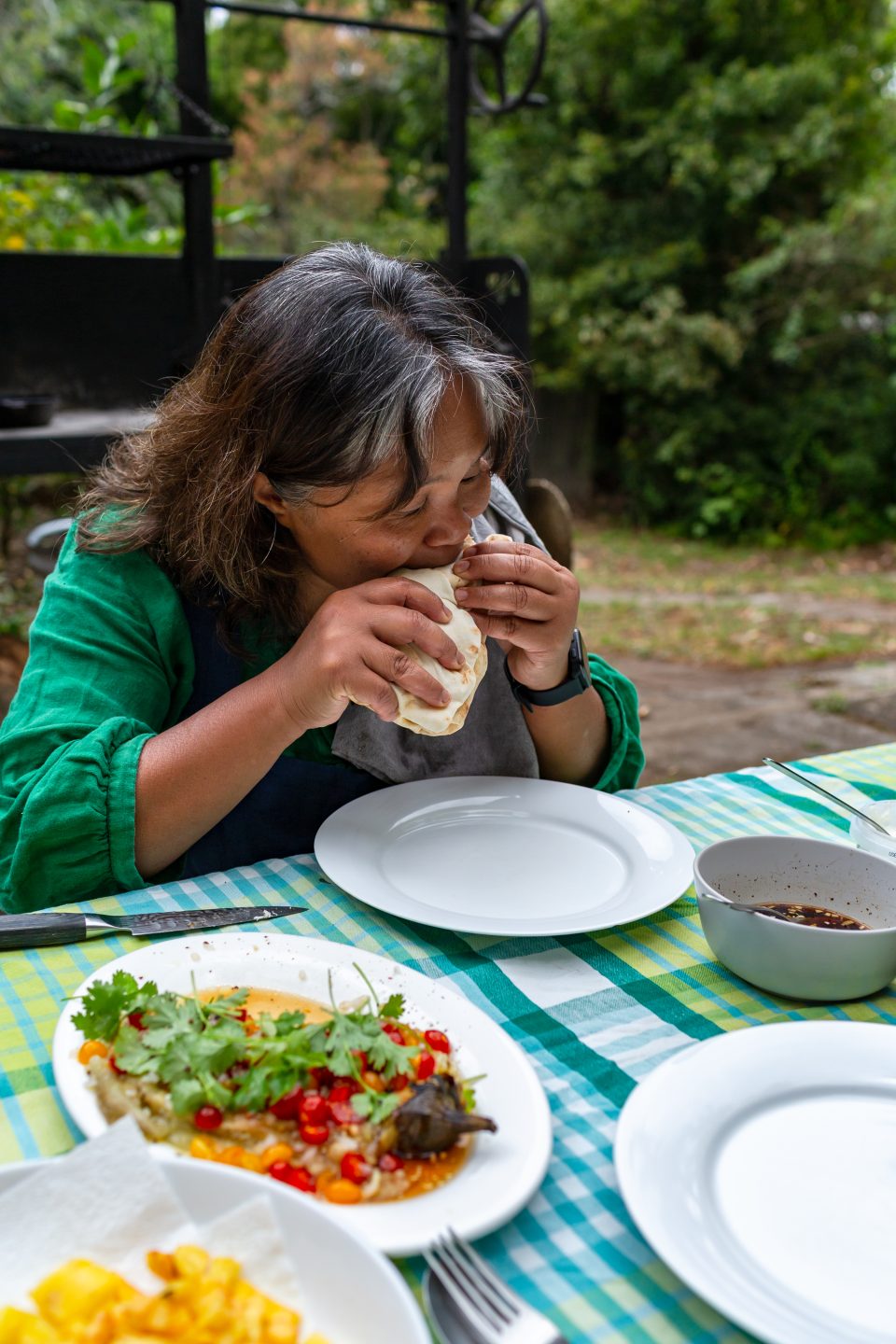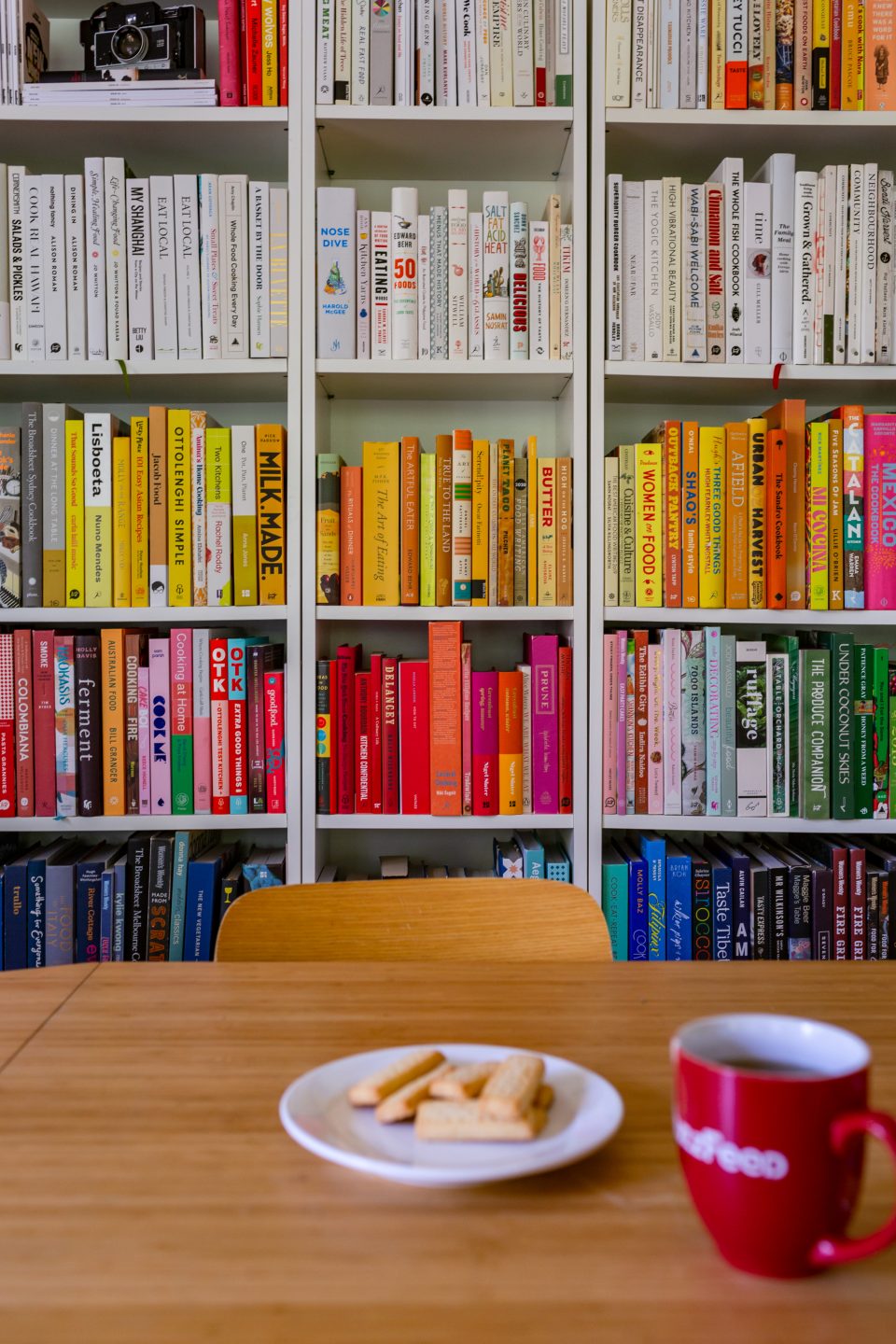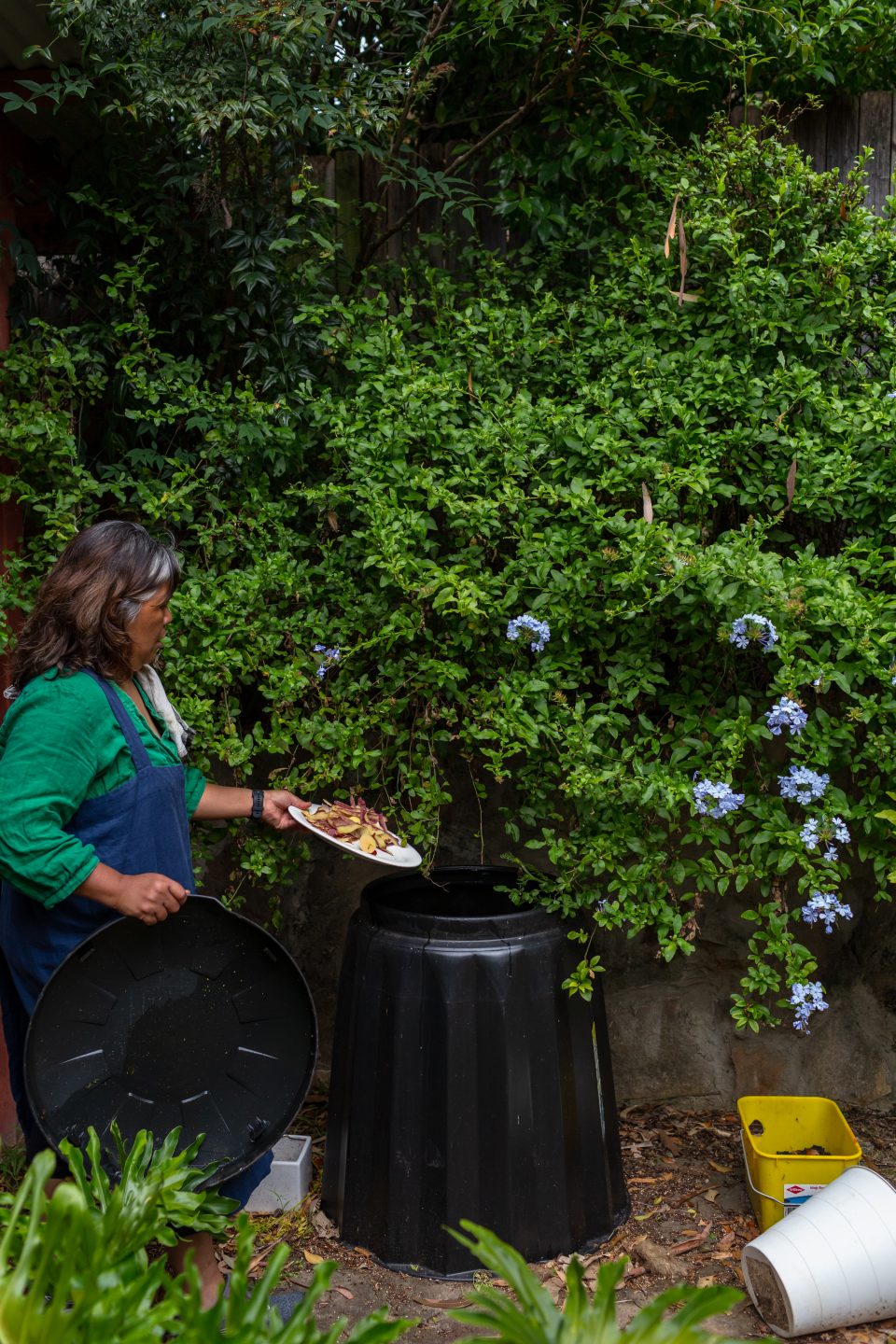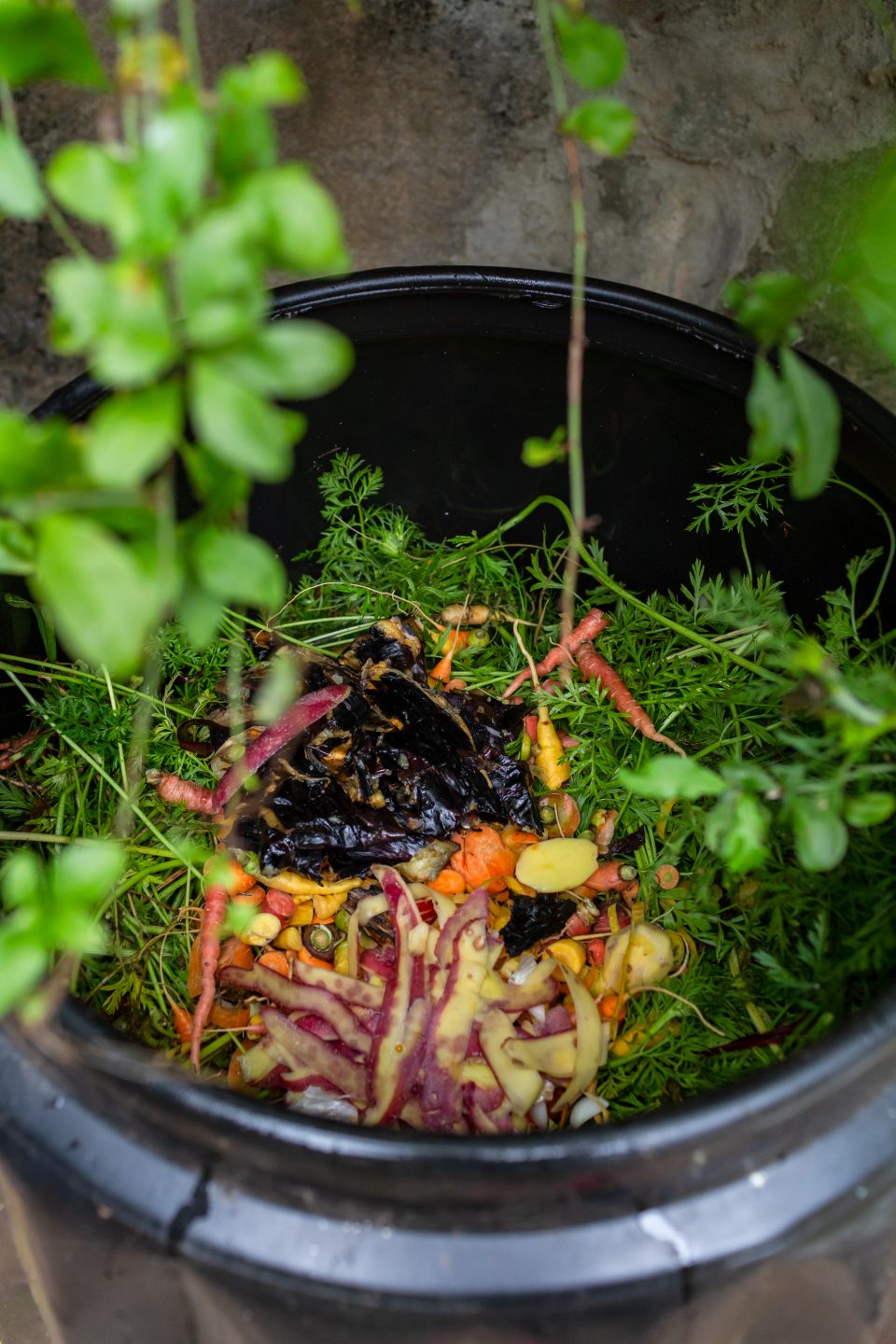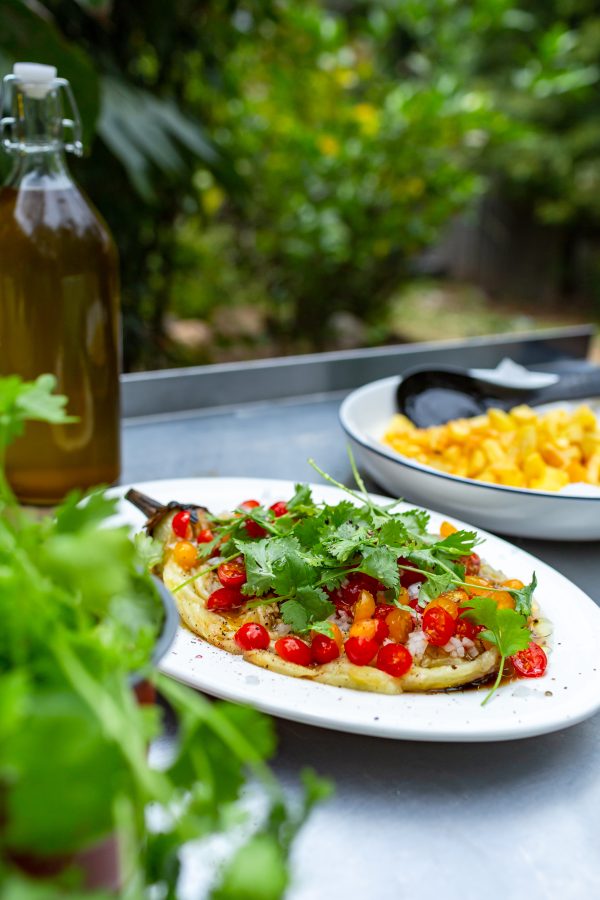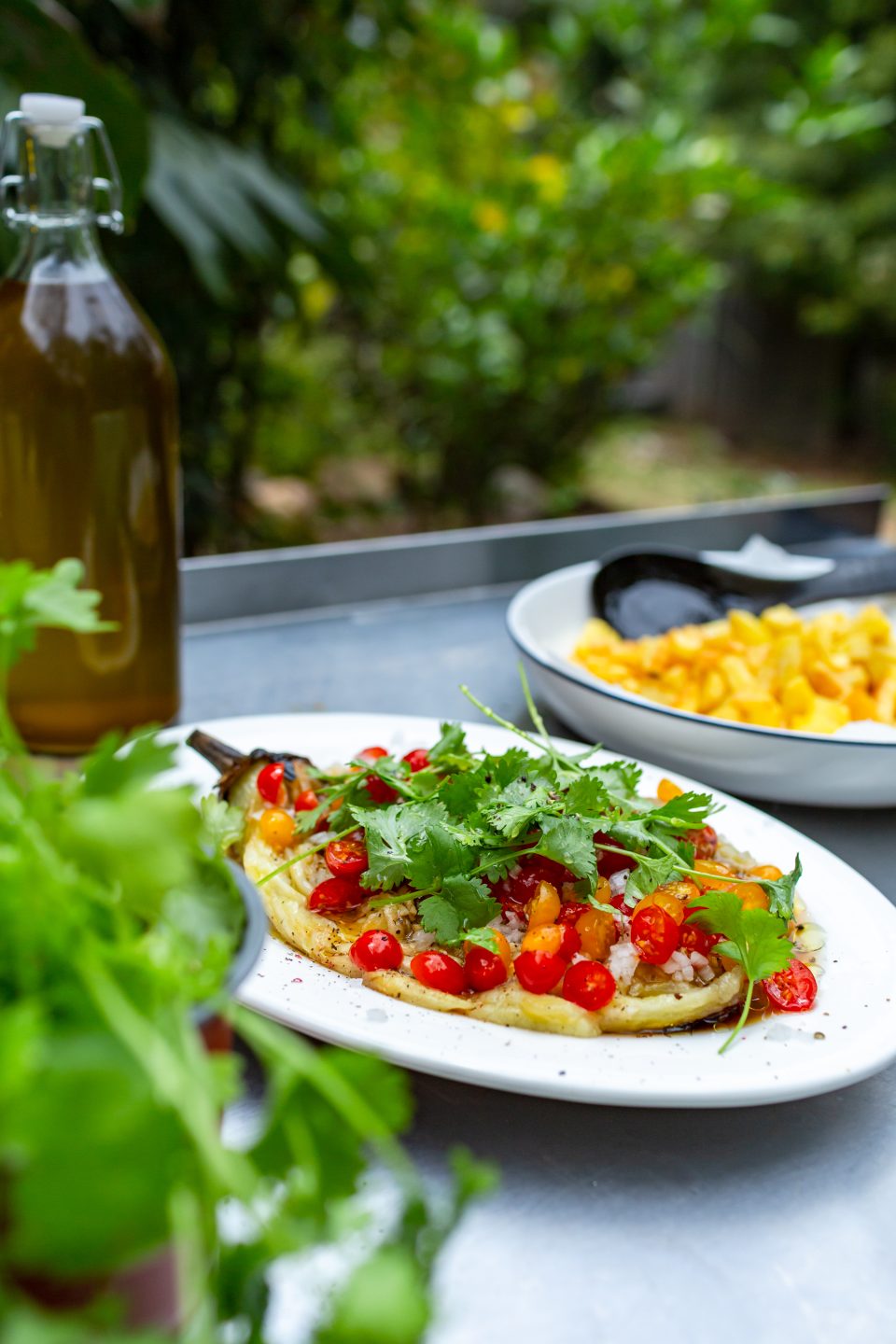 Ensaladang Talong (Filipino Grilled Eggplant Salad)
Prep time: | Cook time: | Serves 4
2 eggplants
2 ripe and juicy plum tomatoes, chopped
1/2 red onion, finely chopped
1 handful fresh coriander, roughly chopped
3 tbs apple cider vinegar (or Datu Puti cane/coconut vinegar)
Extra virgin olive oil
Salt and pepper
With a sharp knife, prick the eggplants all over. This will allow the smoke from the fire to get into the eggplants while cooking.
When using a parrilla or grill, prepare some burning embers to place your eggplants on. Avoid high heat as it may burn the eggplants. Once the embers are ready, place the eggplants directly on them. Turn the eggplants every 5 minutes. After 15-20 minutes, the eggplants should collapse and char on the outside. Remove the eggplants from the grill and place them in a bowl.
Cover the bowl with a plate and let the eggplants sit for 20 minutes.
After 20 minutes, the eggplants should be cool enough to work with. Peel the skin off the eggplants using your hands (leave the stalk in place) and use a fork to gently flatten the flesh.
Place the eggplants on a serving dish and add the chopped tomatoes, onion and coriander. Drizzle with vinegar and olive oil. Season with salt and freshly cracked pepper. Enjoy with your protein of choice and rice/bread.