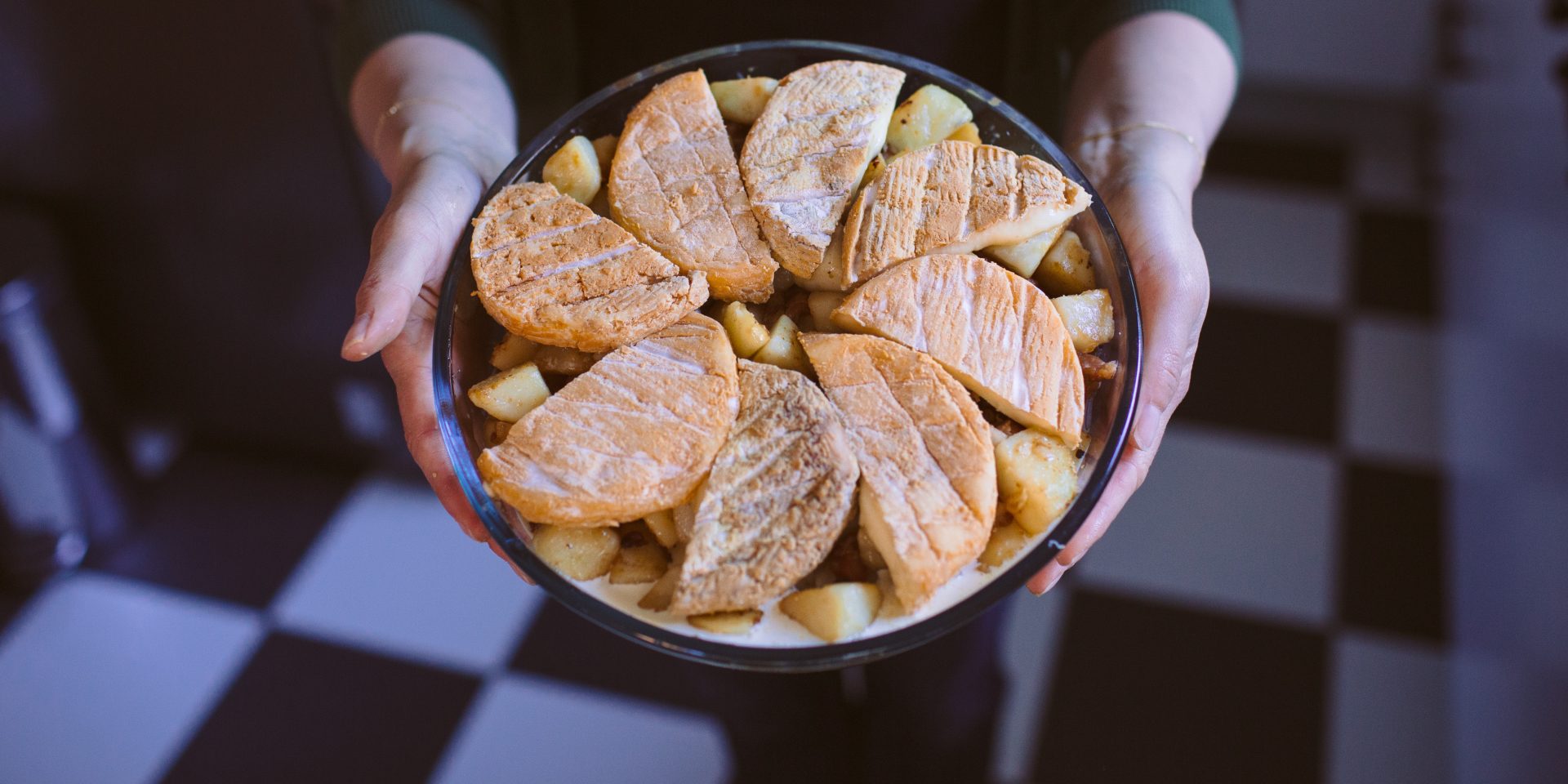 Cécile moved from France to Australia in 2006 to improve her English and increase her chance to find a full time job back in France. 12 years later, she's now an Australian citizen, married to an Aussie with Russian and Armenian background. Coming from a family of artists, Cécile needs to be surrounded by creativity to keep her sane. "It brings me balance", she said.
When asked to cook for Who Does the Dishes, Cécile immediately thought of Tartiflette. A classic French dish she had when she first visited the Alps for a ski trip. "It's such a comforting homey meal. It reminds me of friends, laughter, snow and good times."
This dish was first developed in the 80s by the Union Interprofessional Reblochon to promote the sales of Reblochon cheese. It is almost impossible to get your hands on Reblochon cheese in Australia (well, in Sydney anyway). However, Cécile has found a very similar replacement which is the washed rind cheese from Aldi so she can finally replicate her favourite classic dish!
Family origin
My mum is Japanese. My dad is French with connection to Auvergne and Alsace.
I can't live without
Cheese and saucisson
Occupation
Project Manager
Dream Job
It varies. It has been owning a cafe on the shores of the Mediterranean, making stained glass or iron lacework. Now it would be to travel the world, discover new food and somehow be paid for it.
Currently I'm obsessed with
Inner Peace and how to find it.
Childhood taste
I loved sweets. We used to fight with my brother to ensure all slices were equal size.
I will always have in my pantry
Rice, pasta, soy sauce and olive oil
I learnt to cook from
My mum, my grand-mother, my sister, and of course Marmiton
Currently I'm listening to
Nothing. I always dread this question. I don't think this is normal.
One day I must visit
Lyon
Go to meal
Anything with eggs
I am really good at
Making salad
The unforgettable meal
So many, it's not only the food, but the country and the people you are with.
My piece of Sydney
Circular Quay. So different from home. It makes me feel lucky and remind me that life is pretty good.
Guilty pleasure
Anything in a French bakery
Who does the dishes
Mostly Greg. Sometimes together.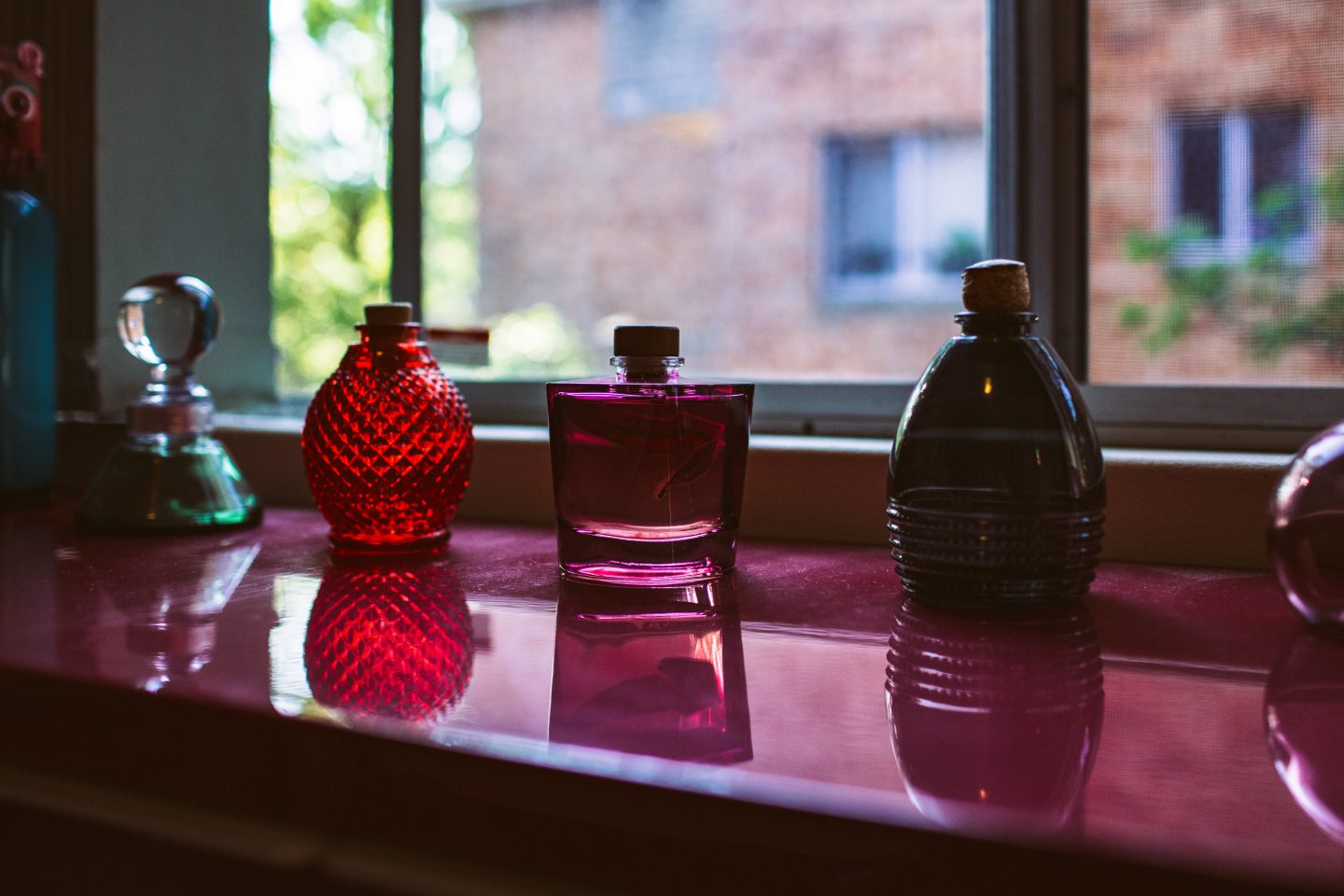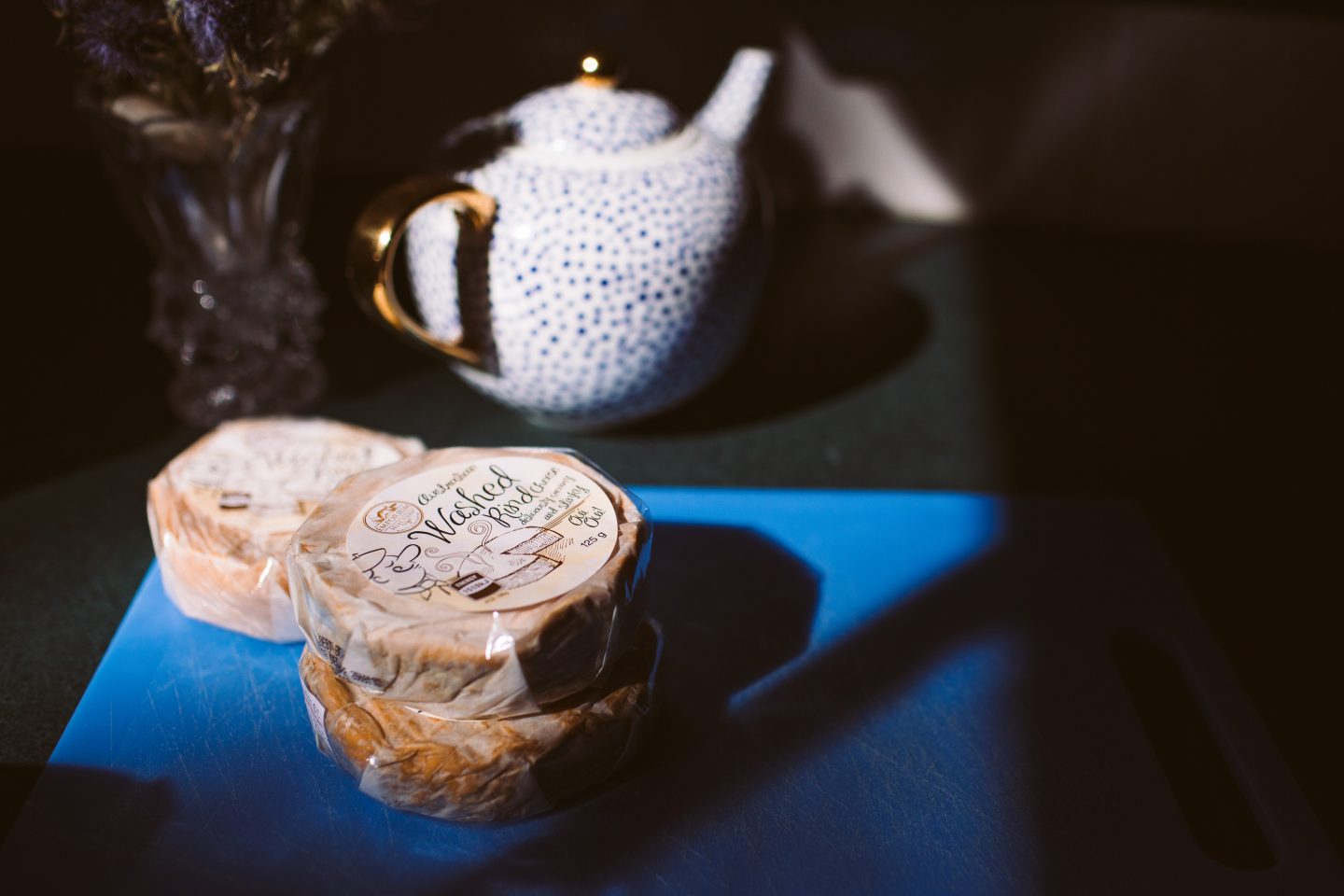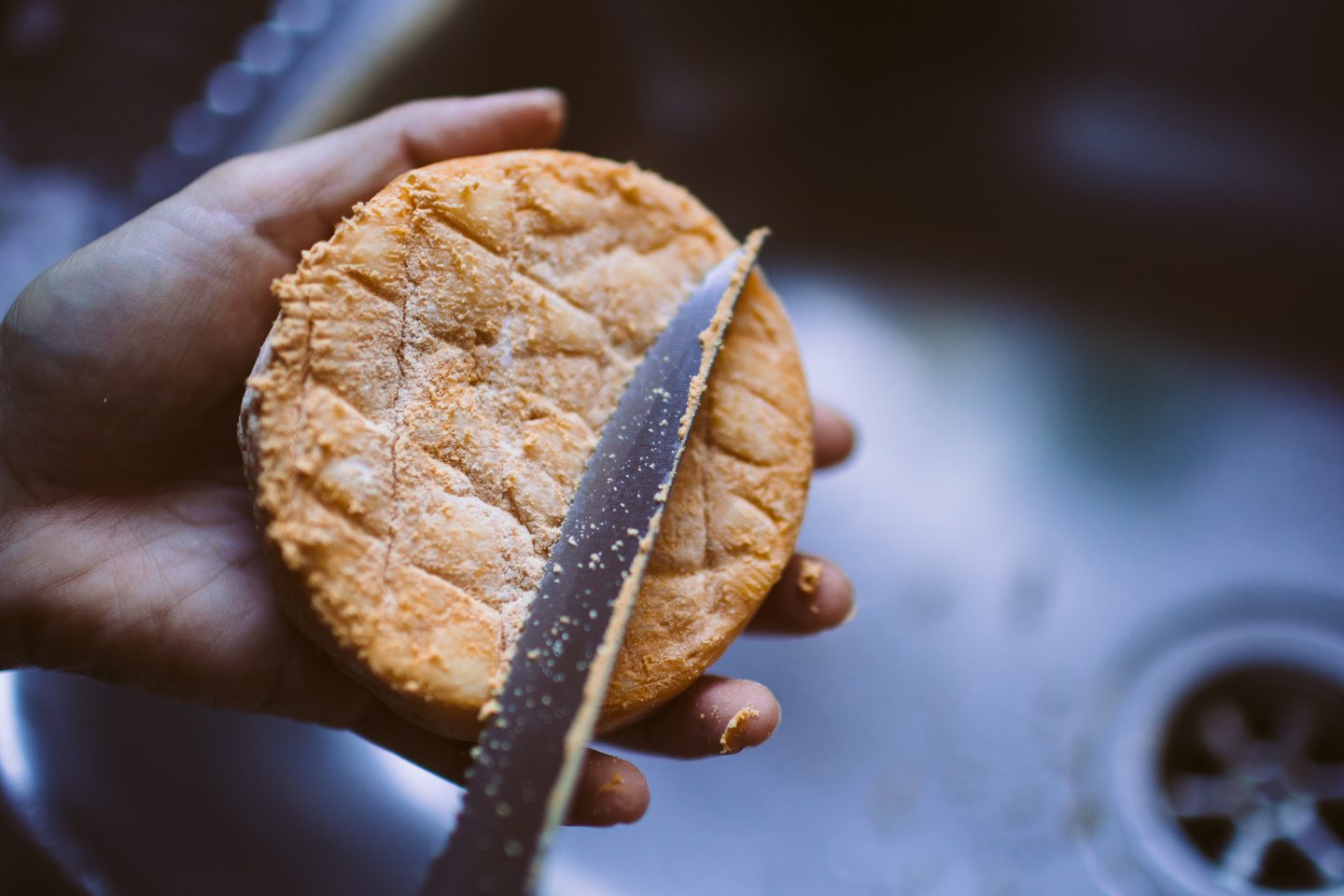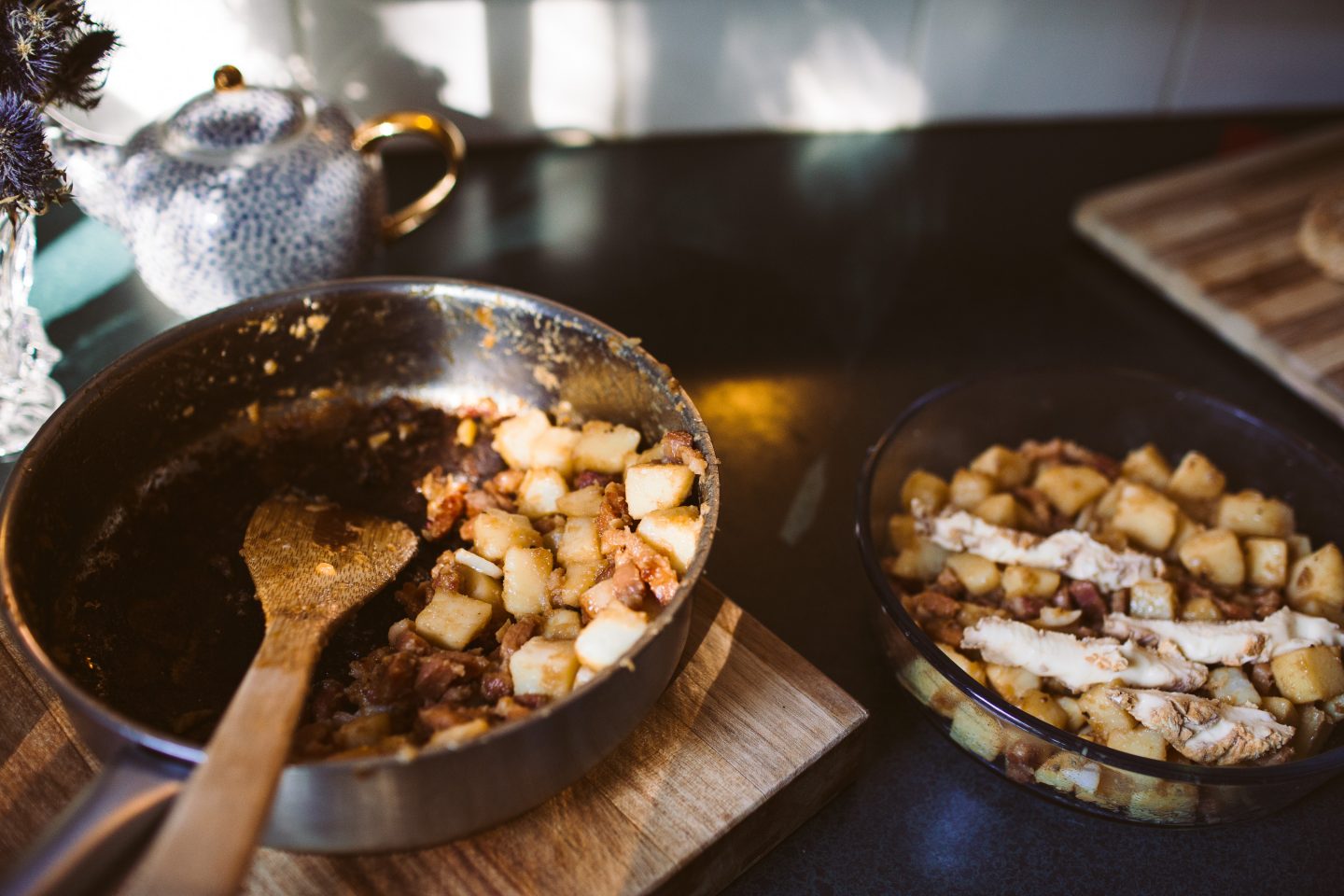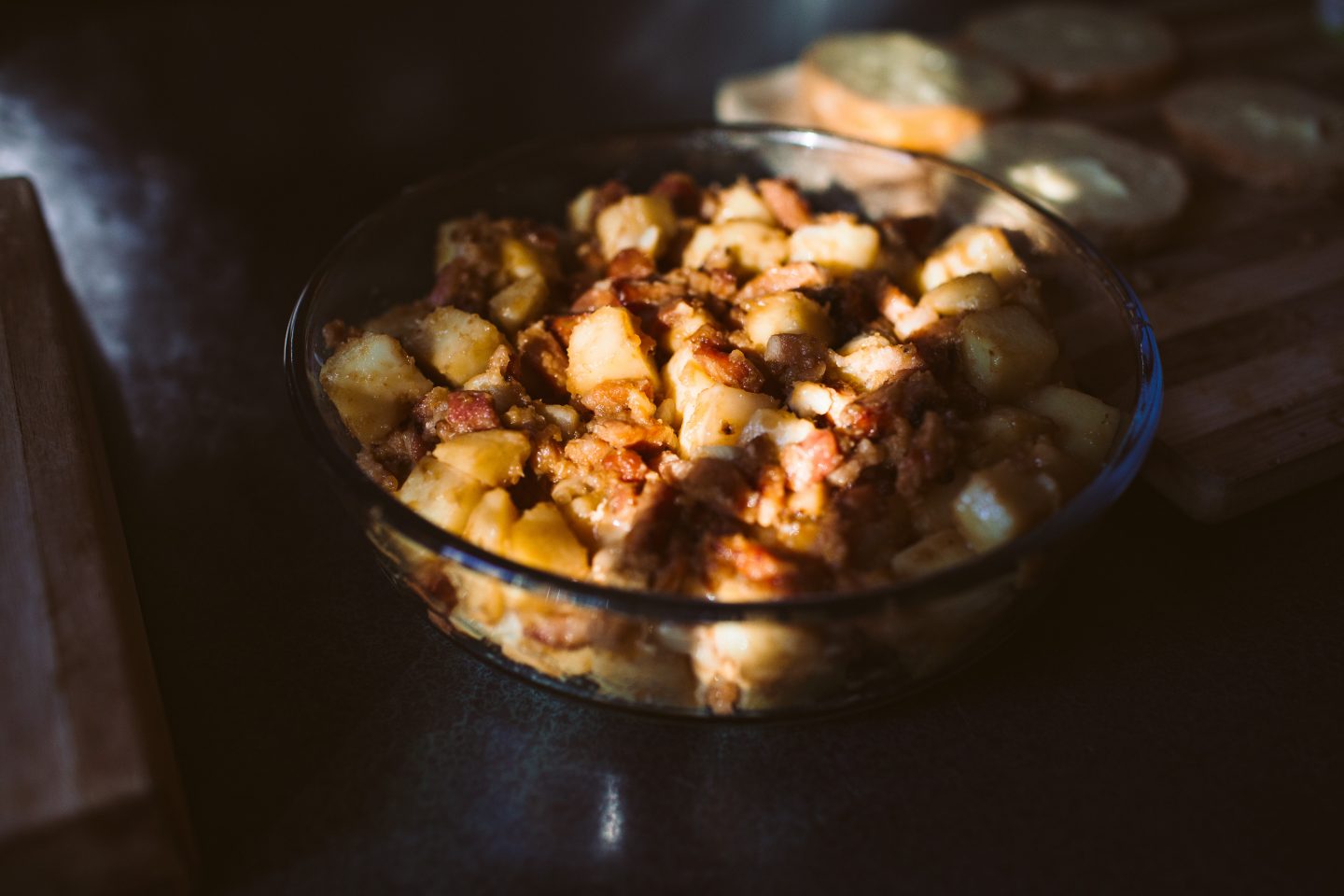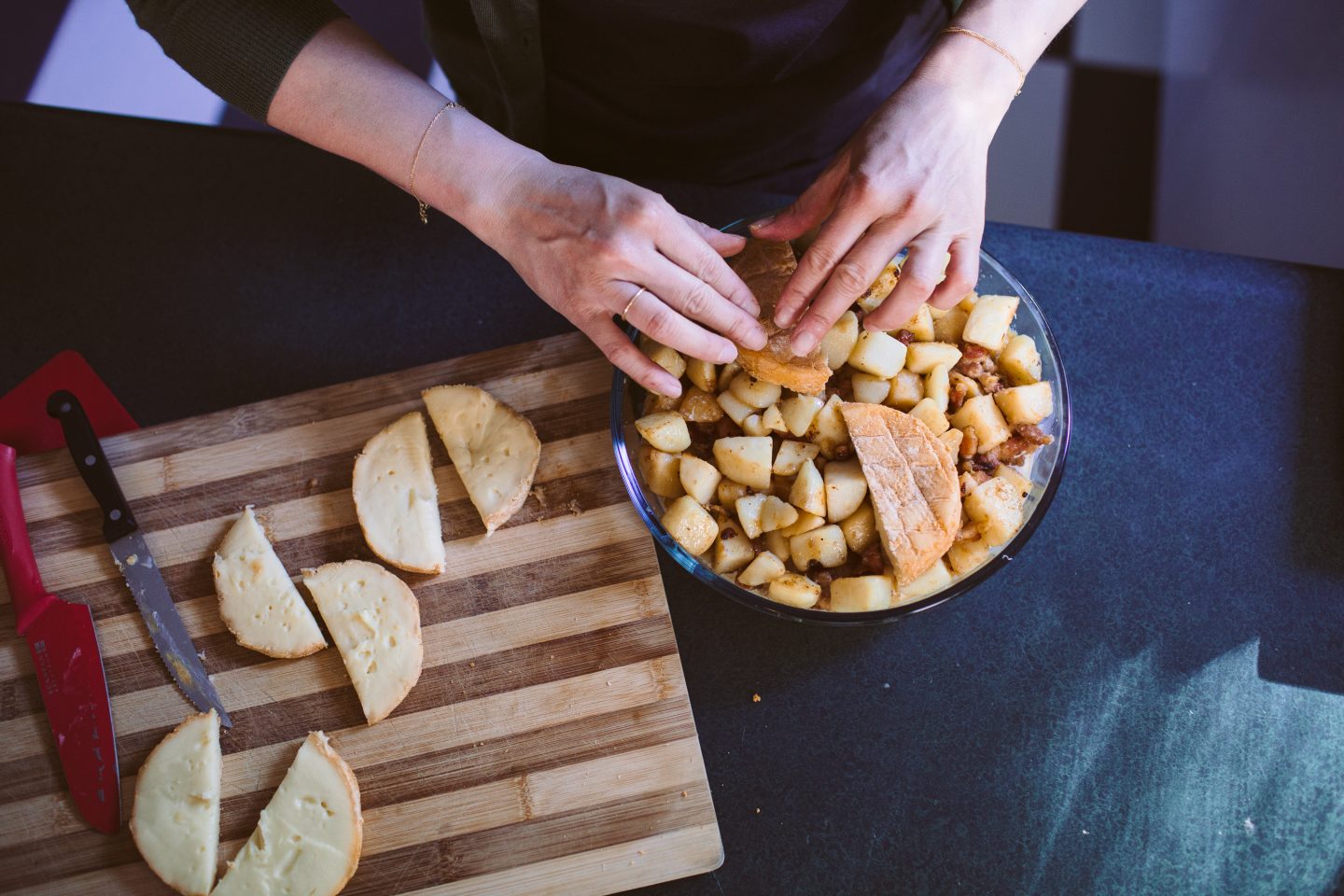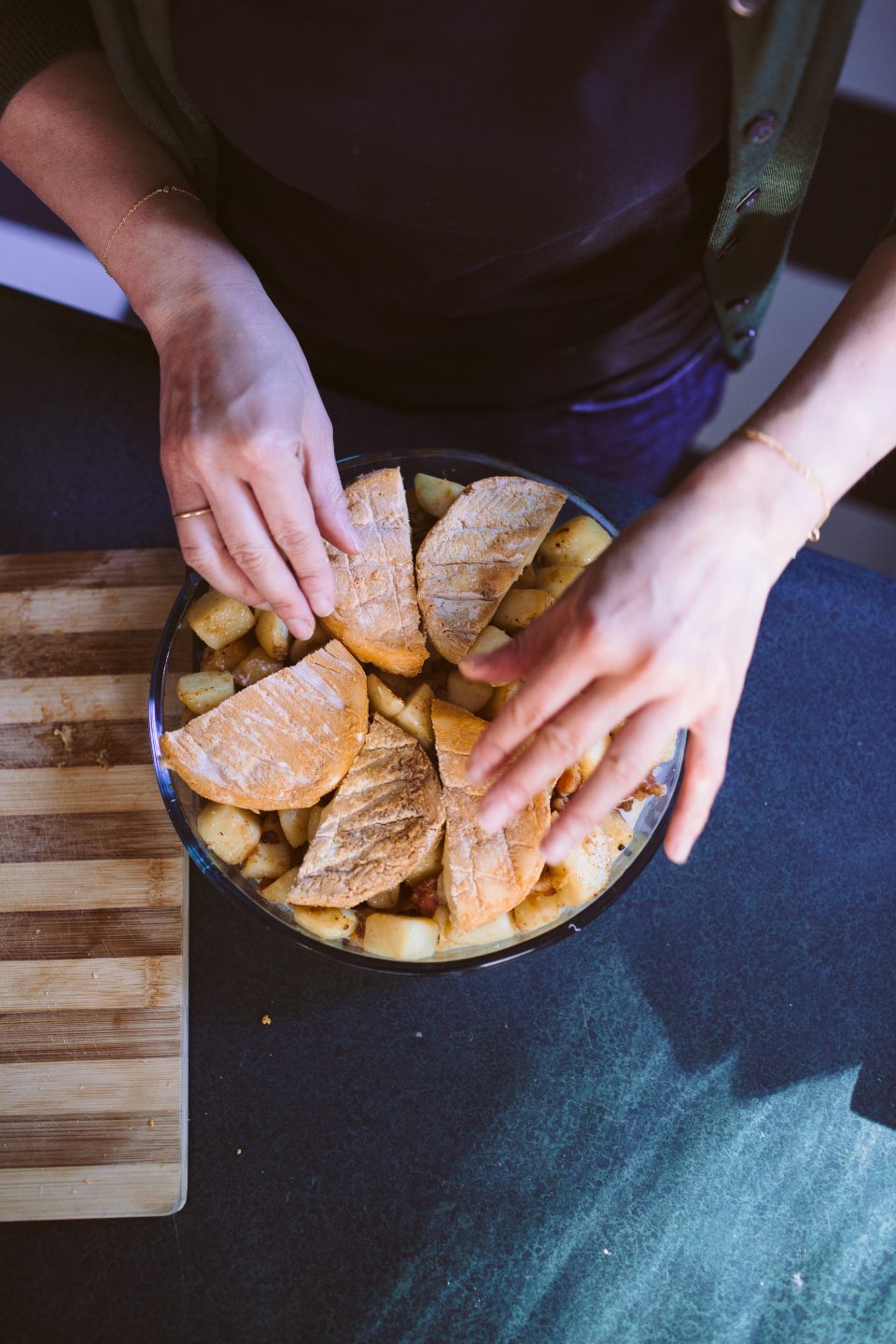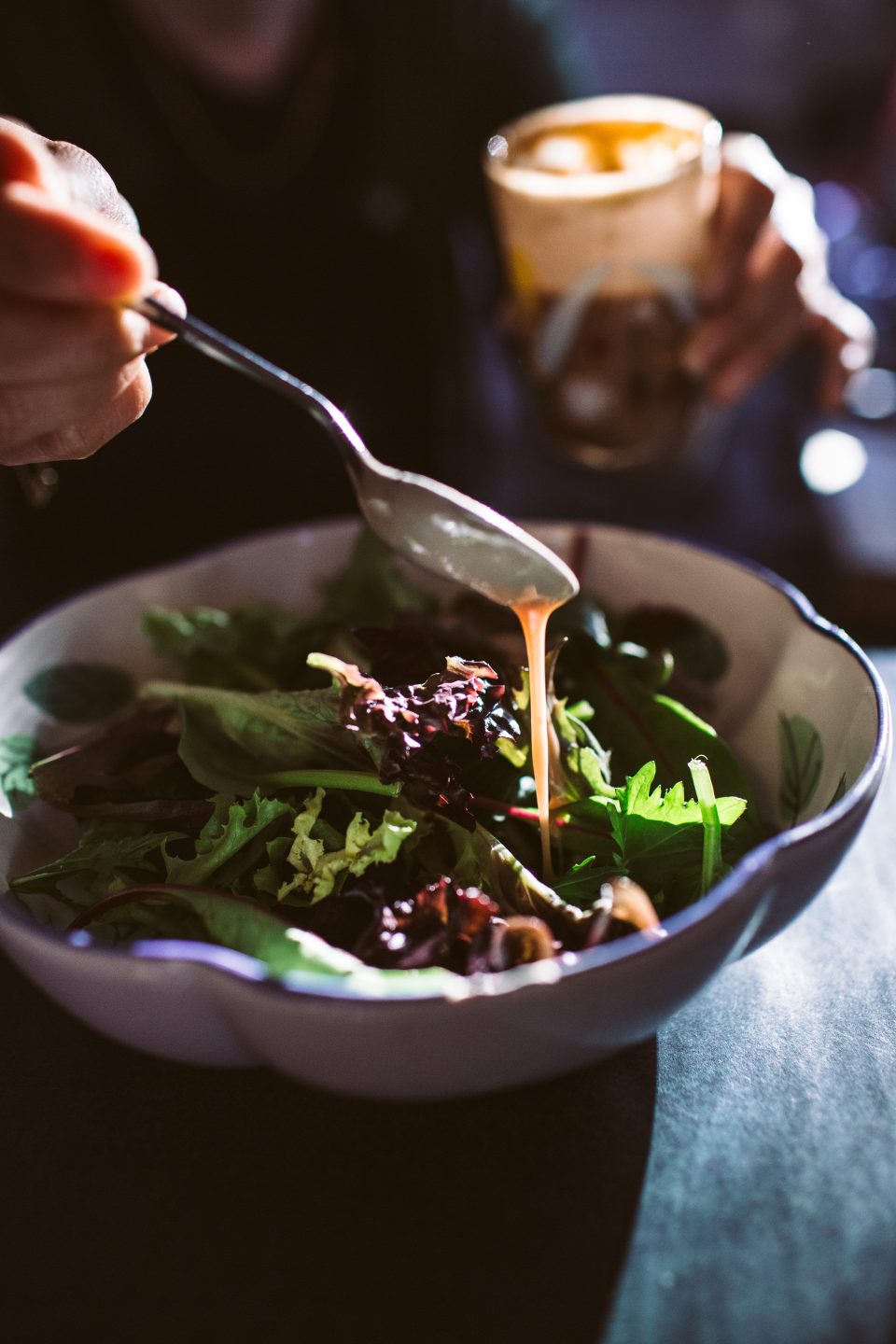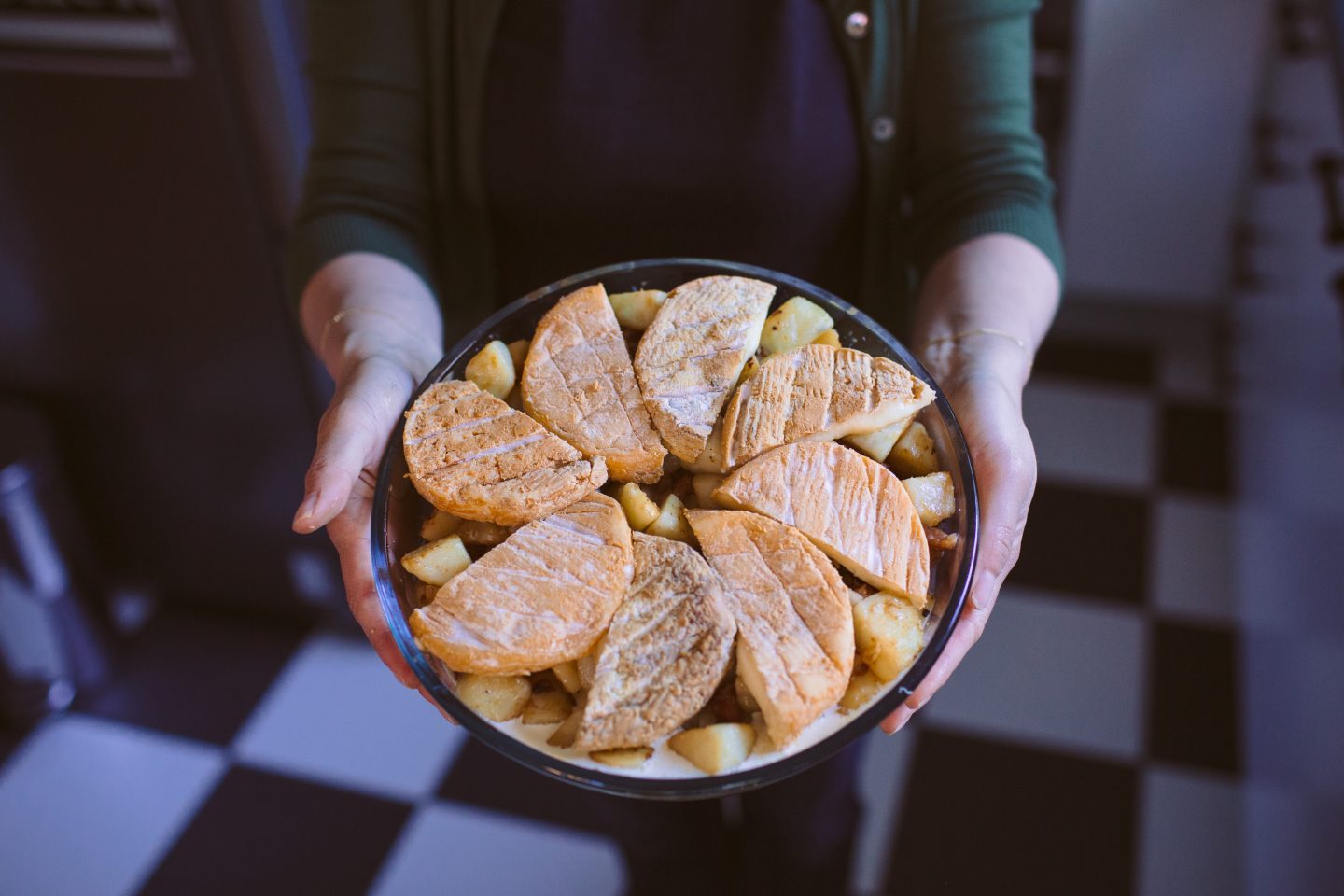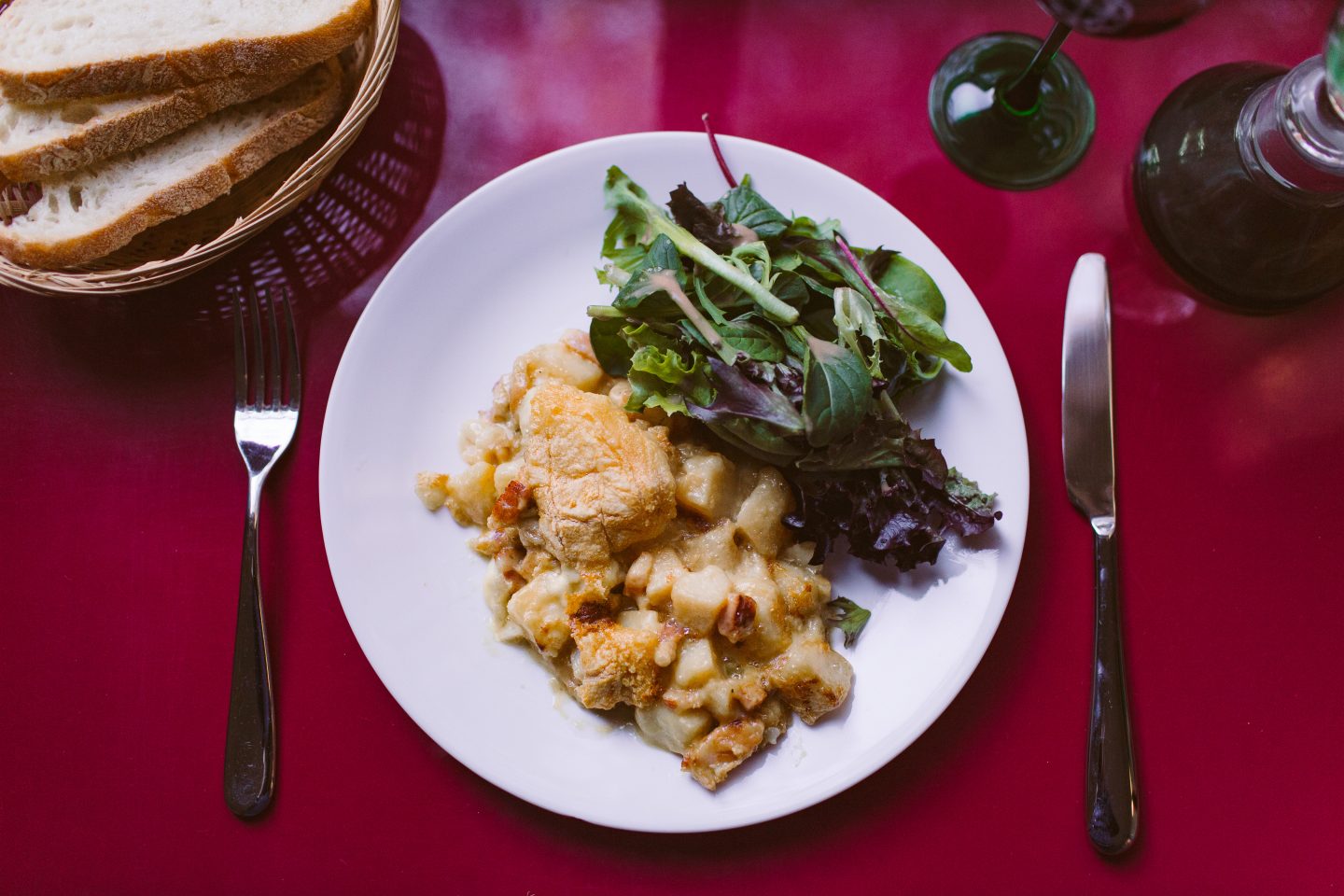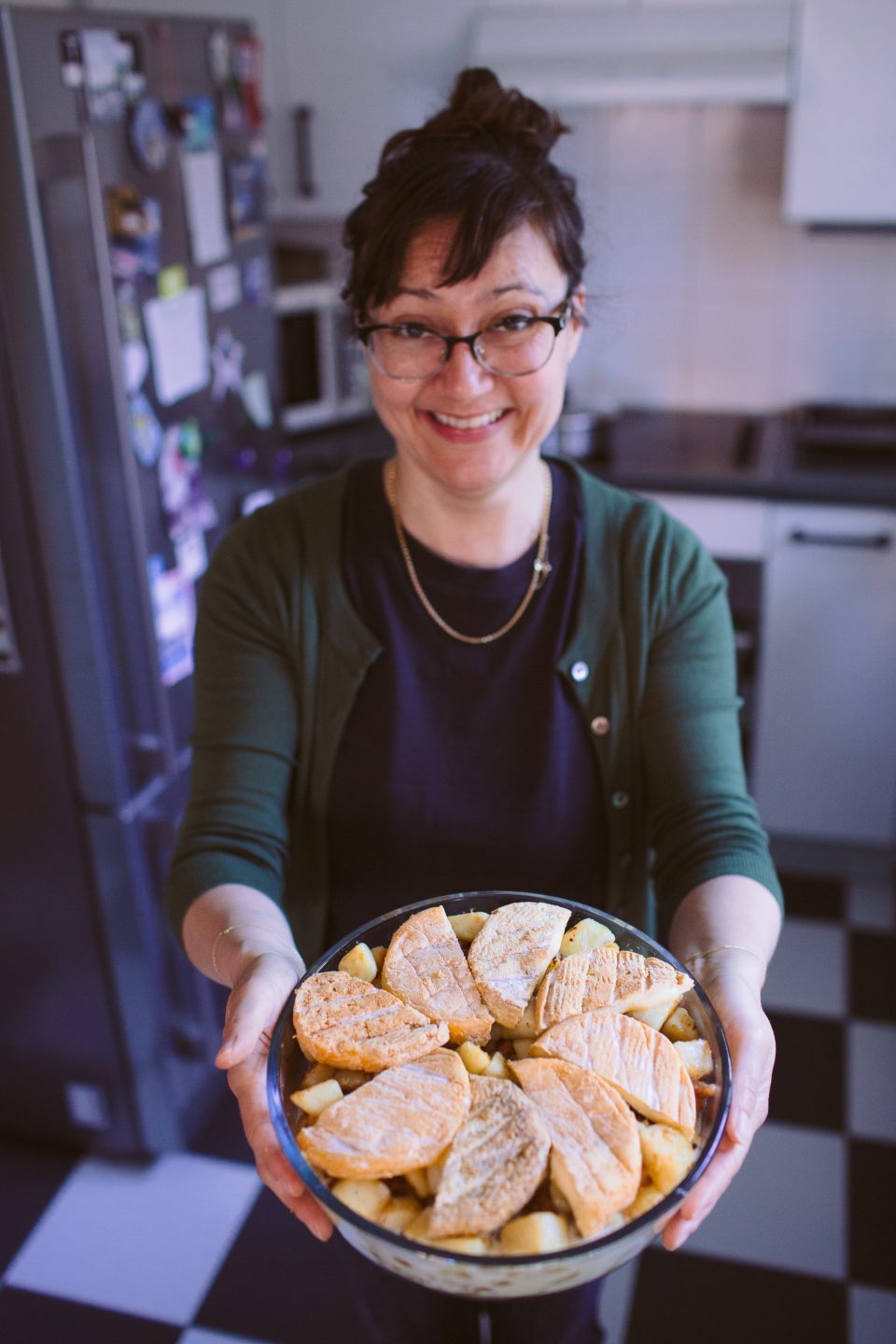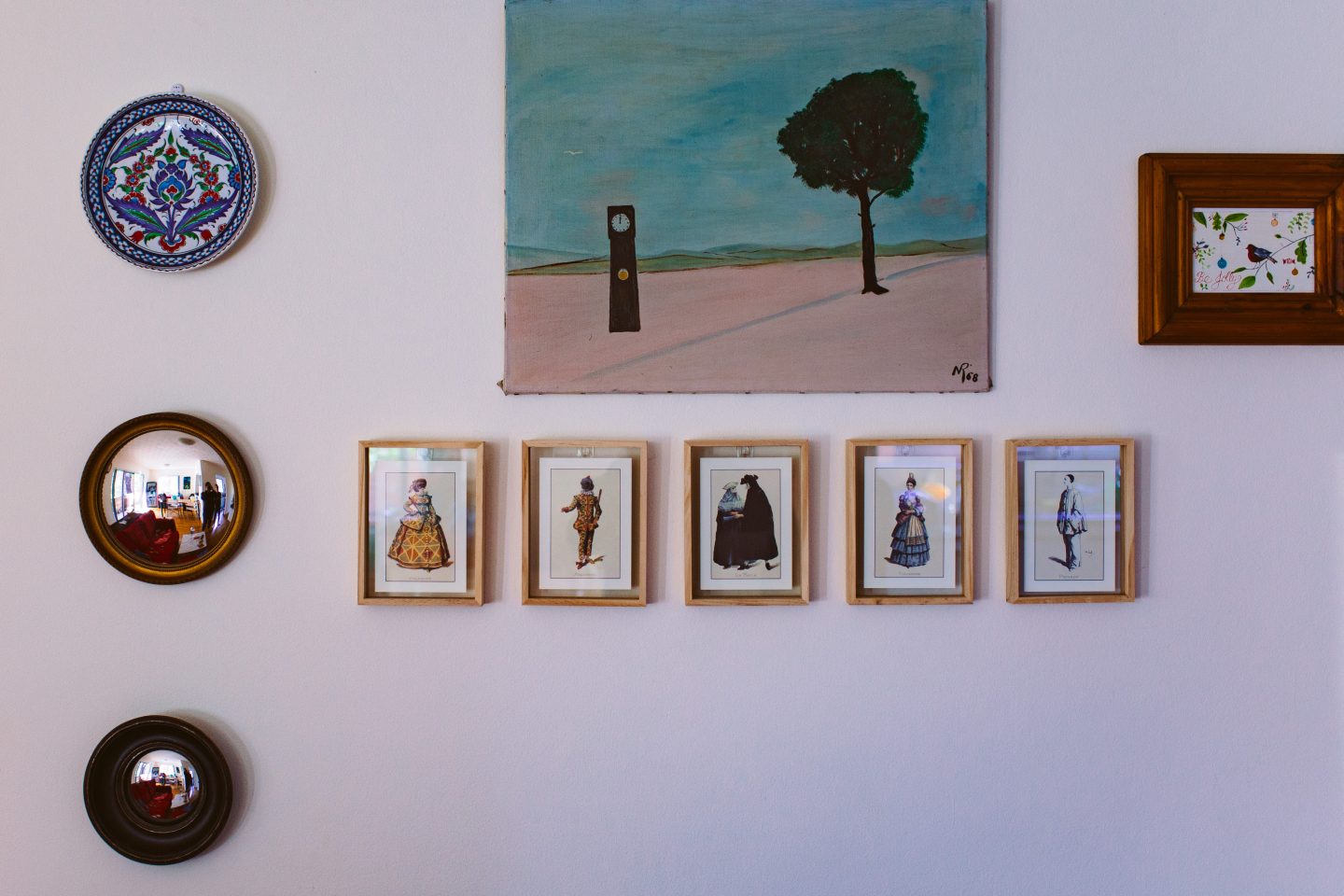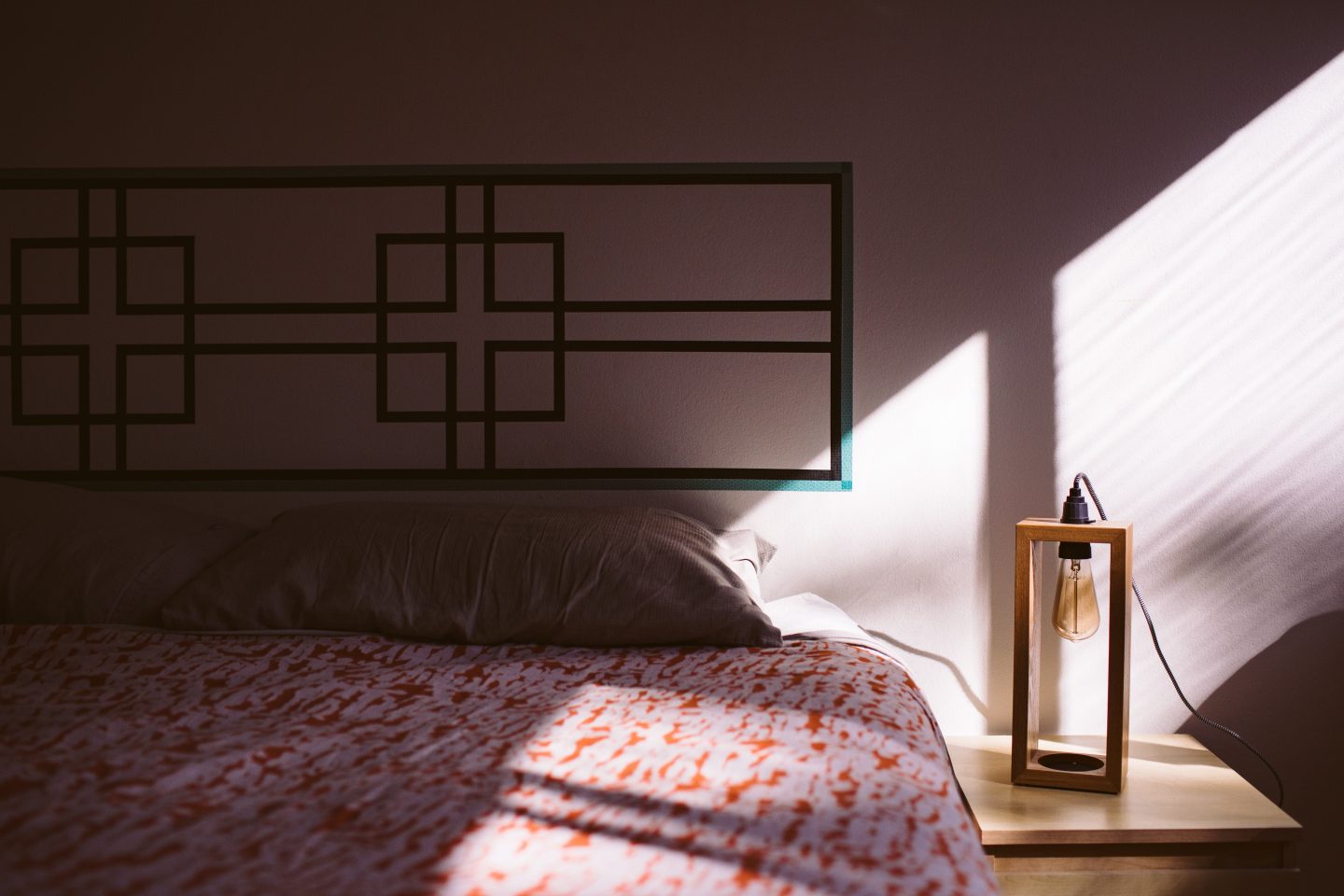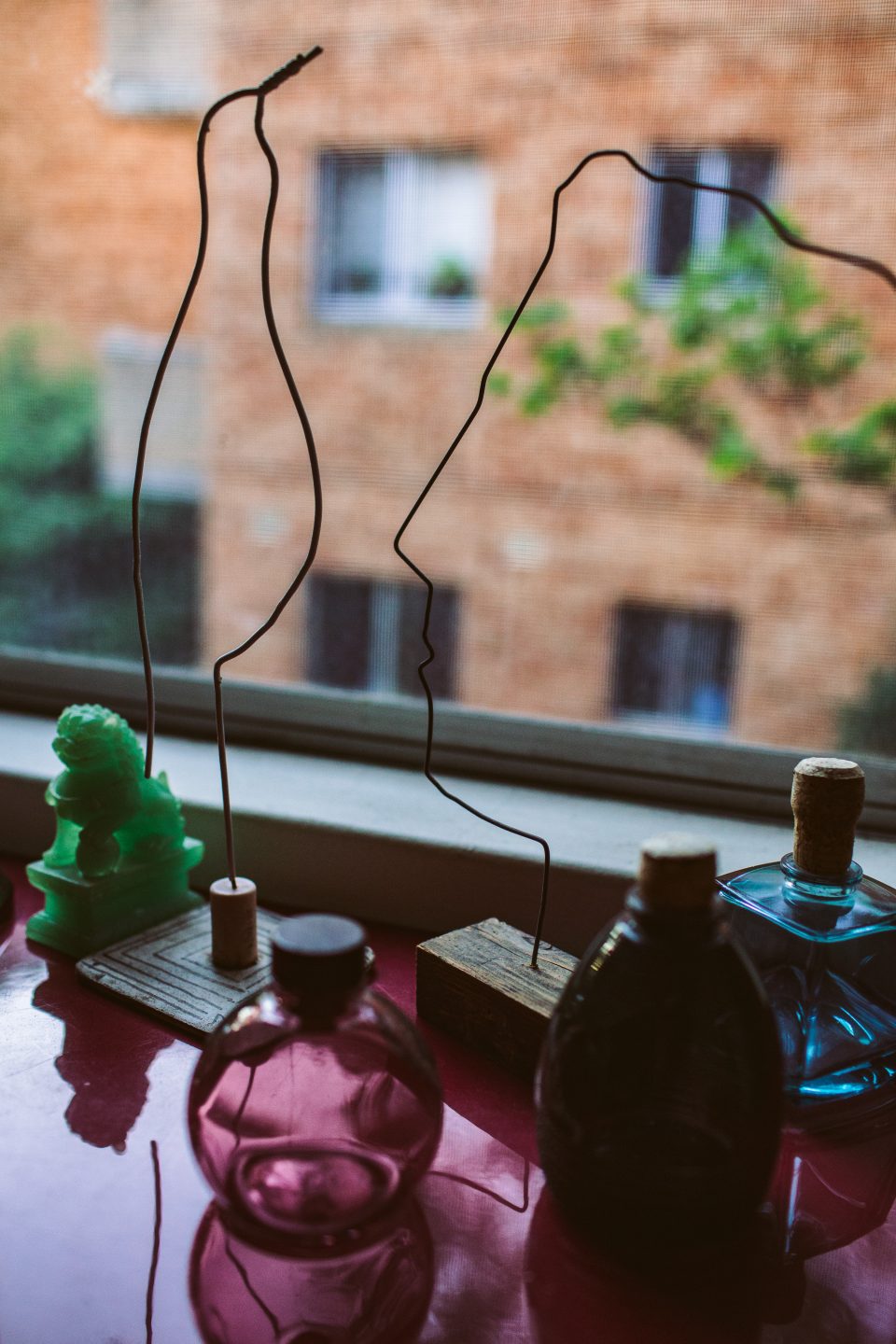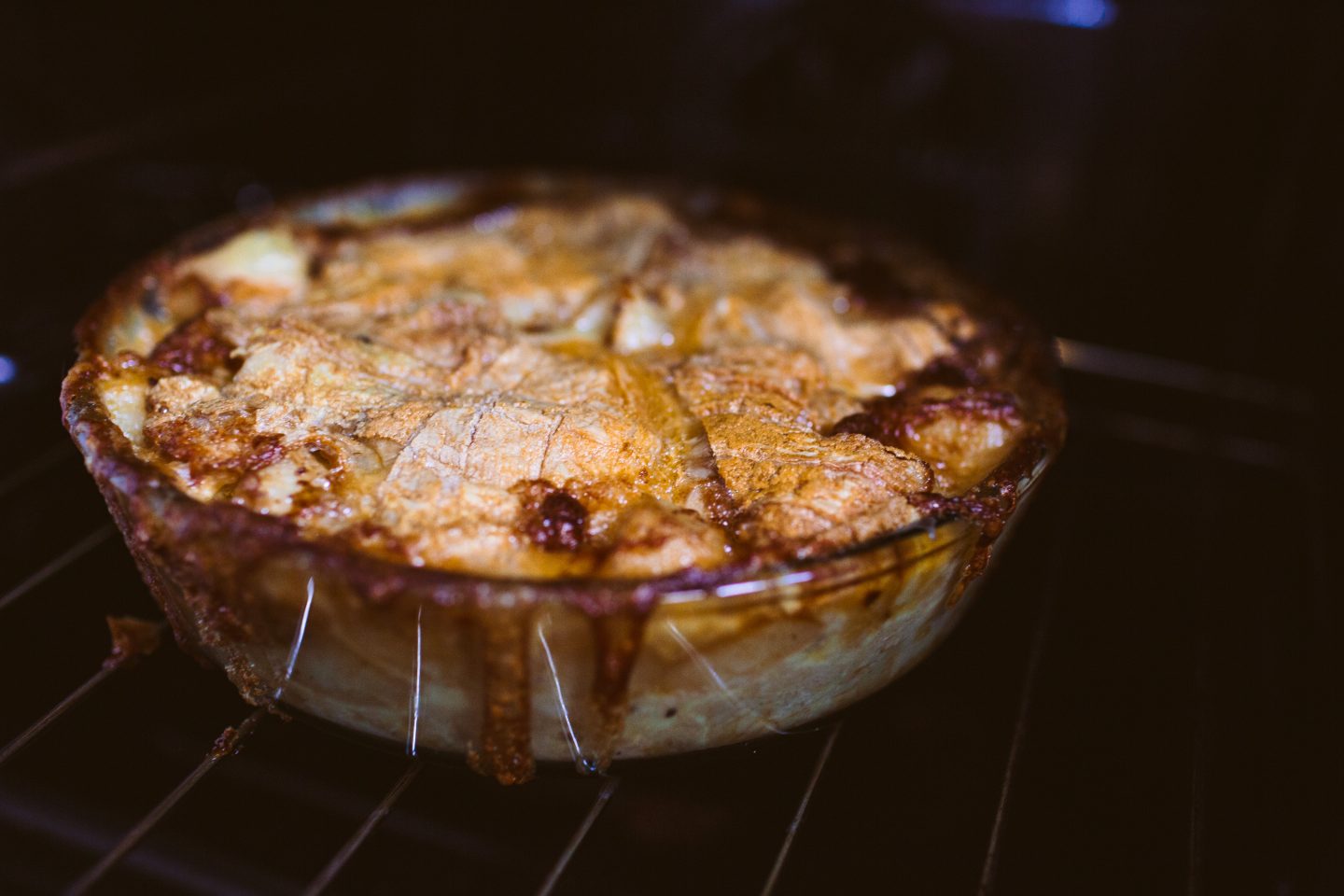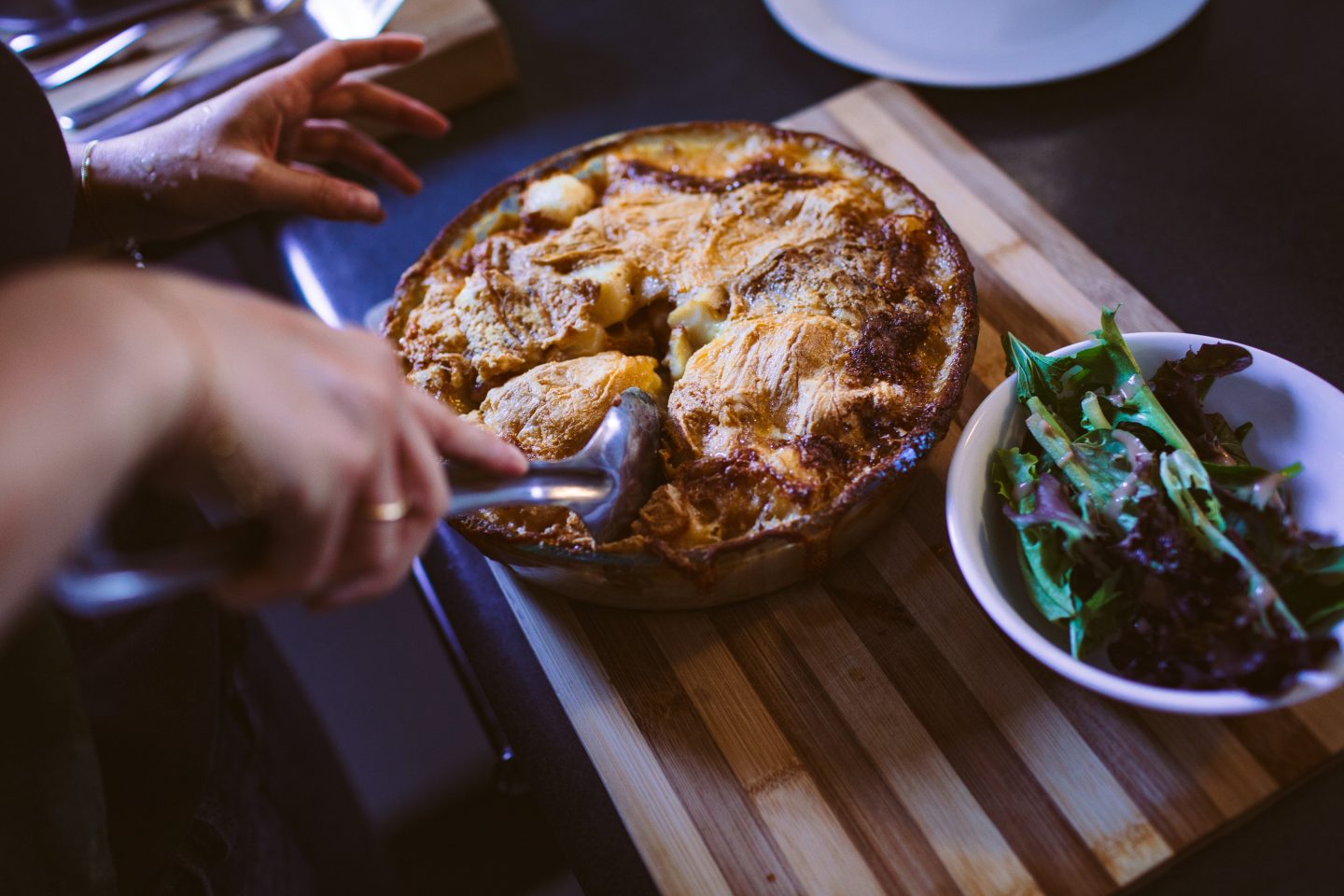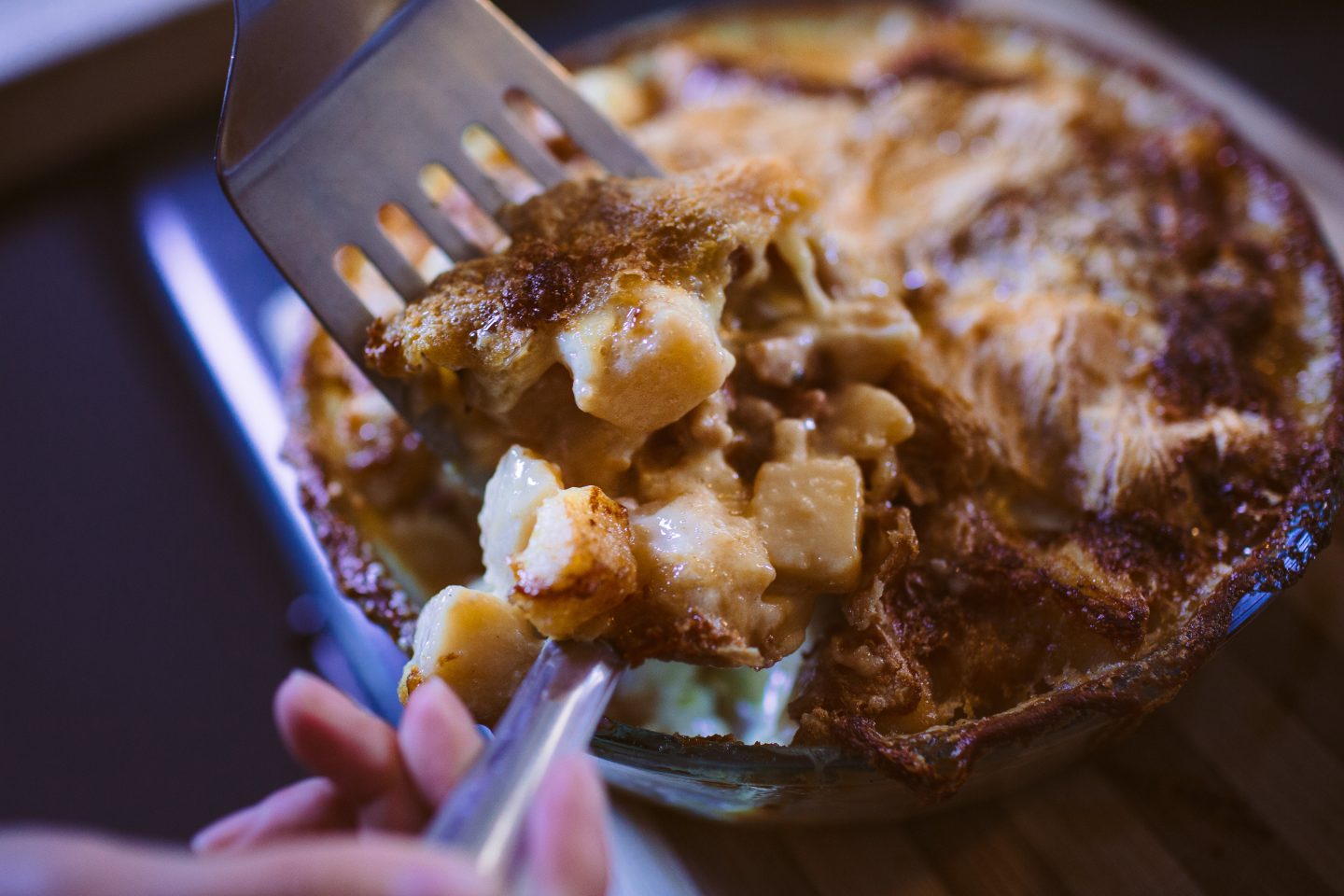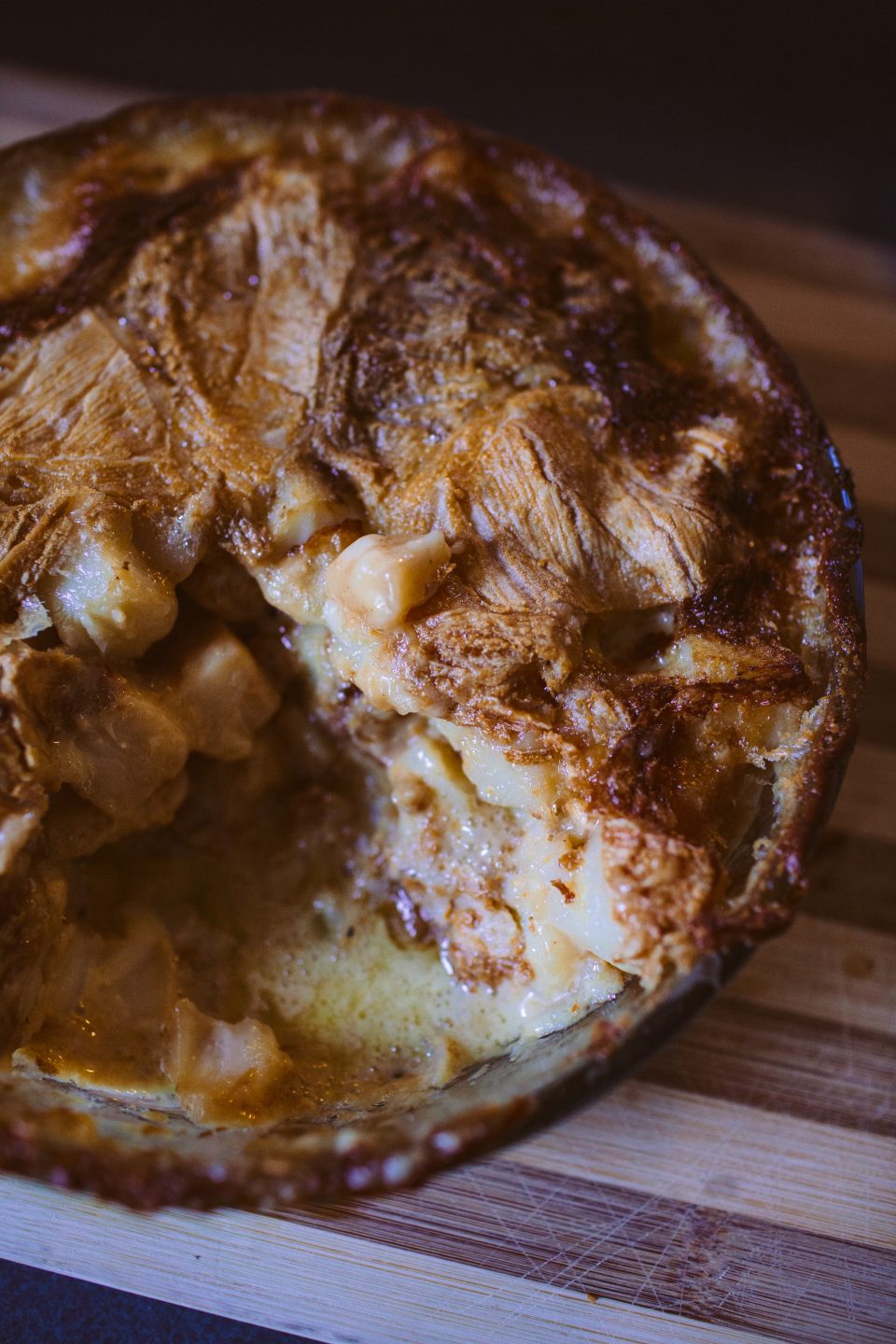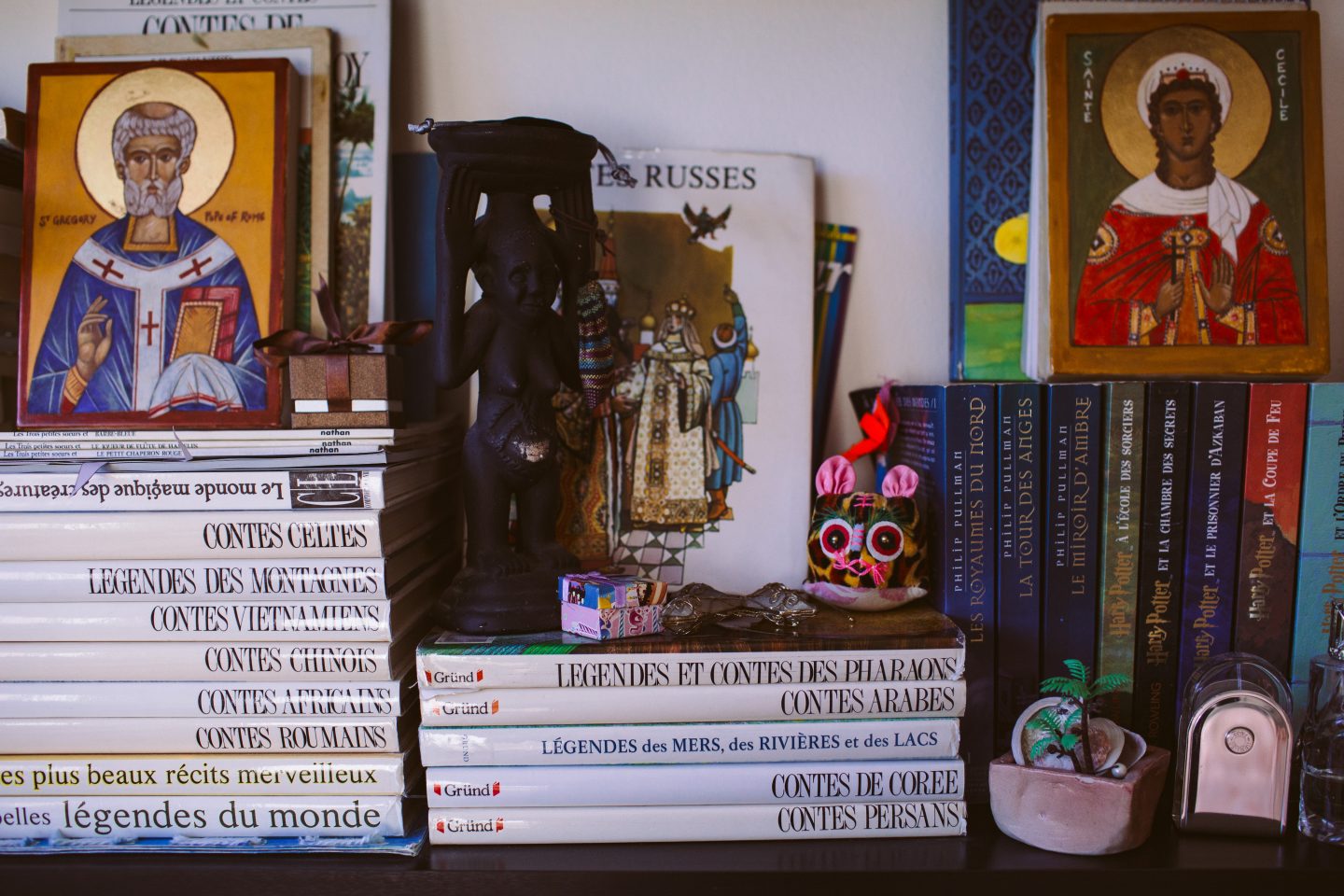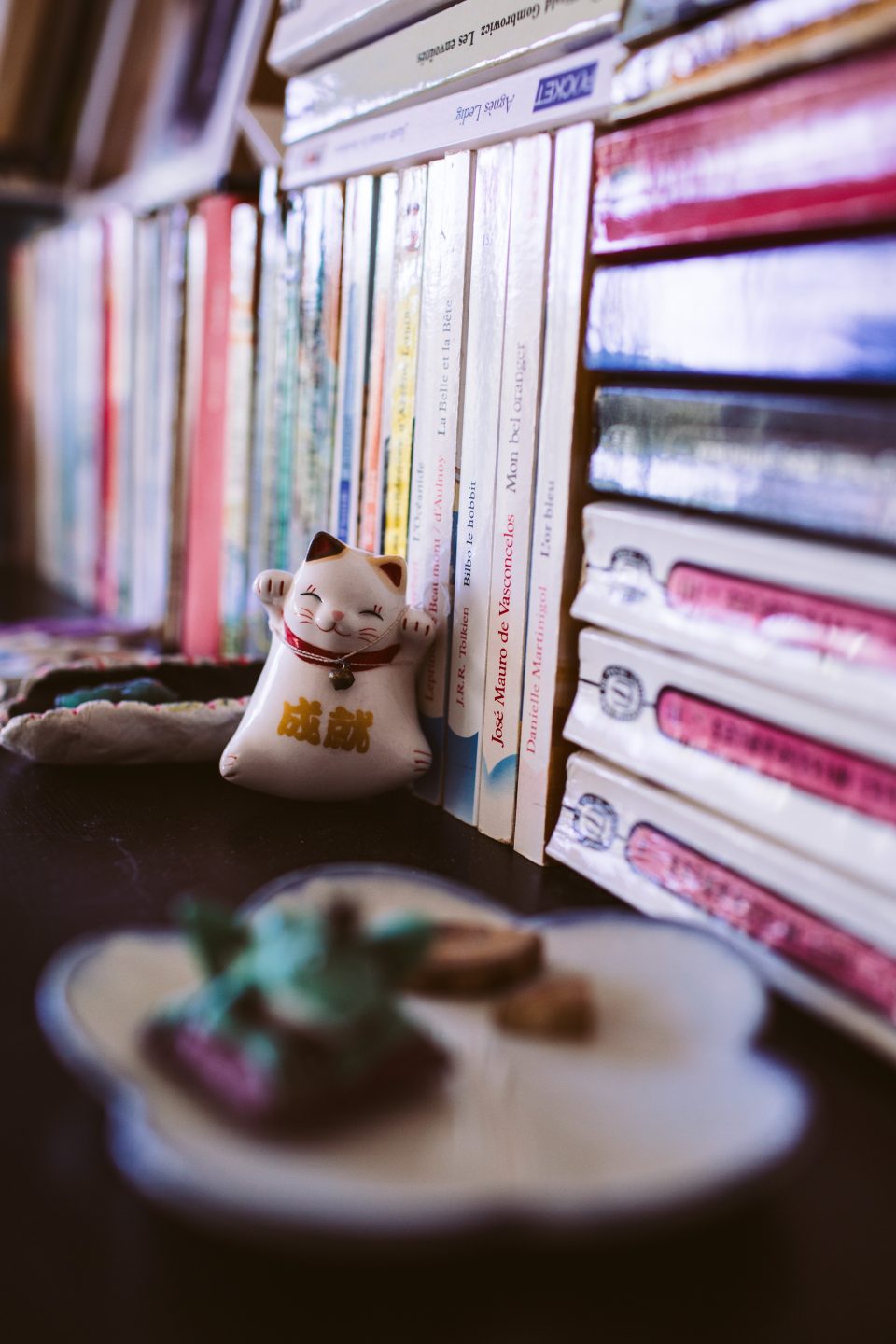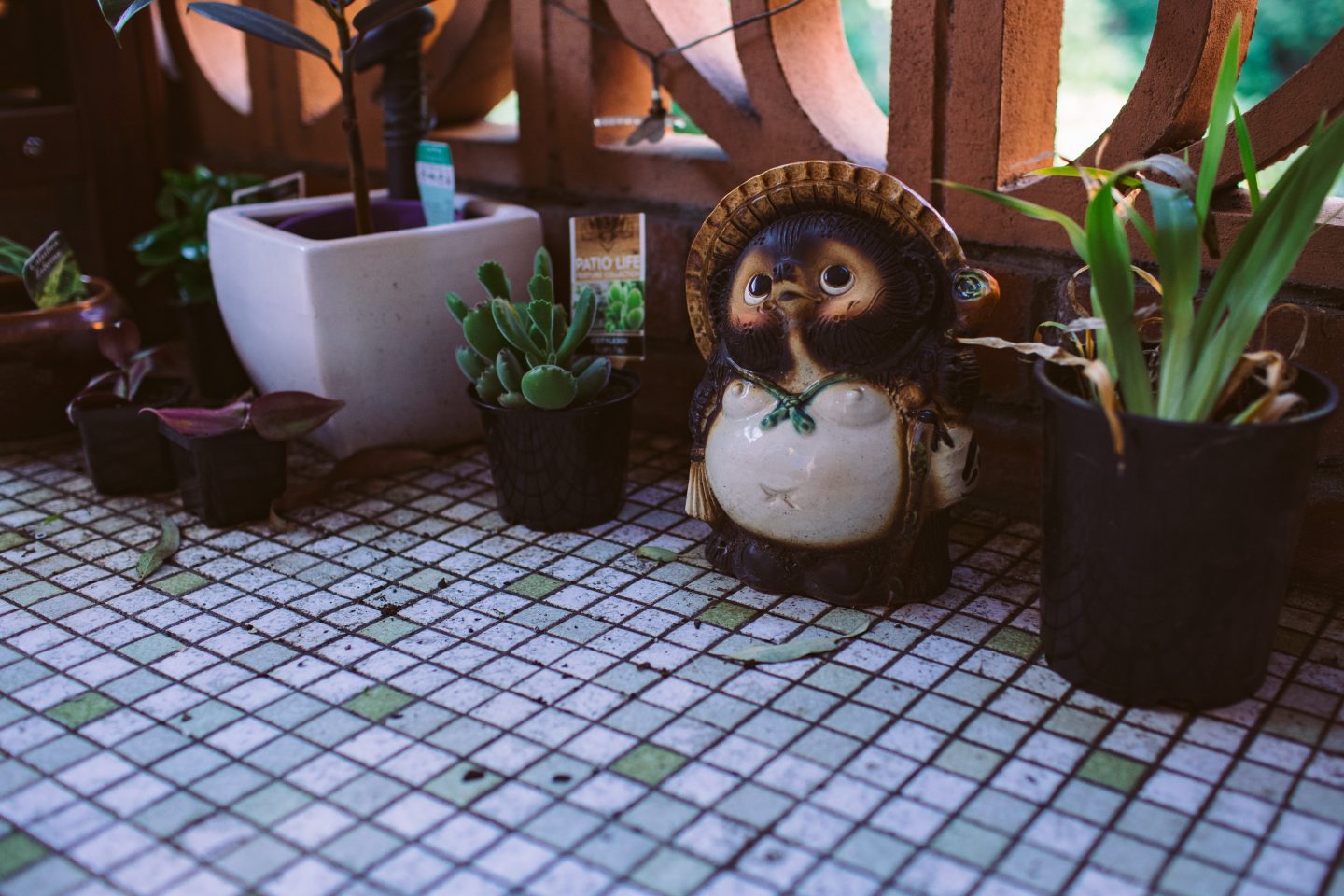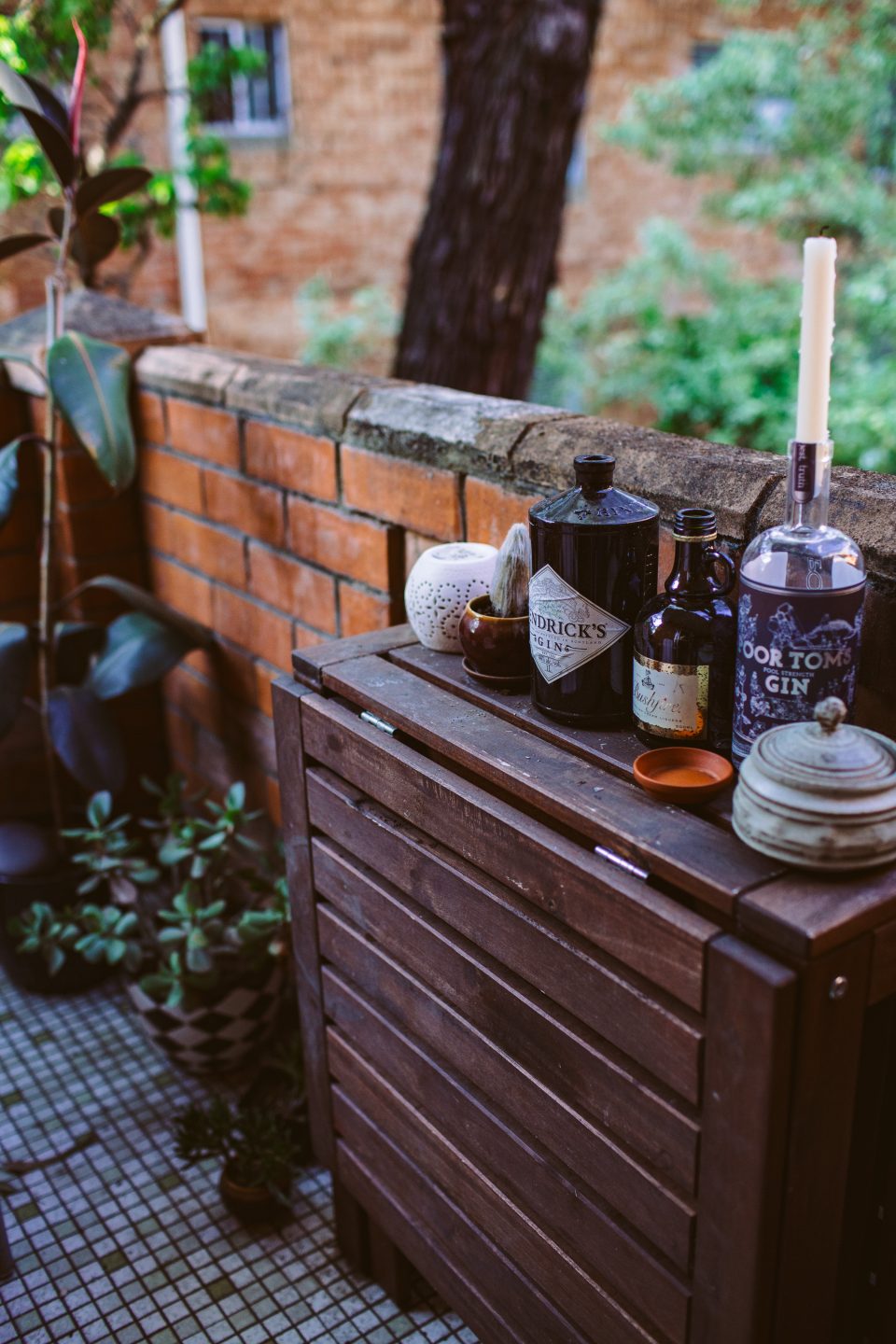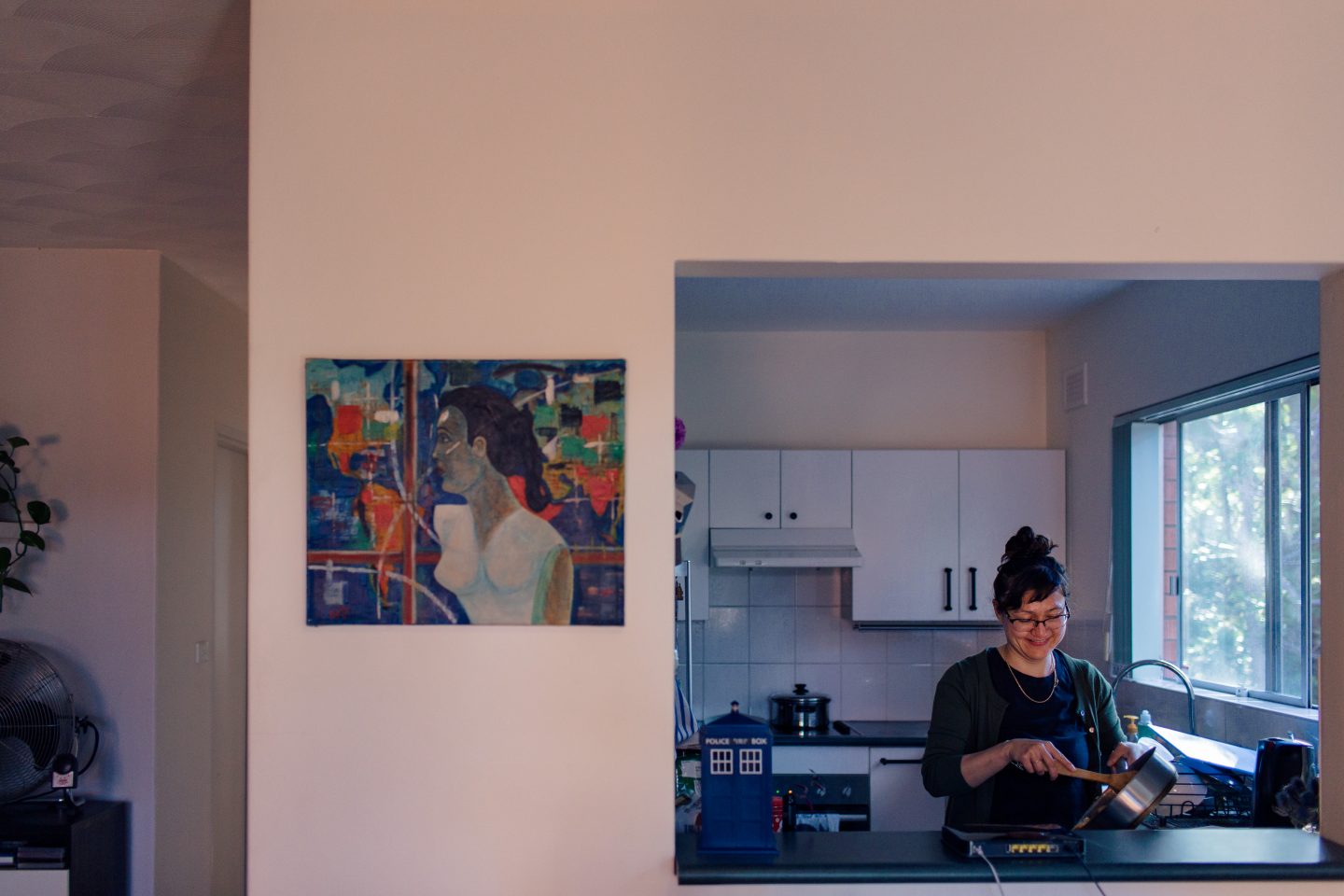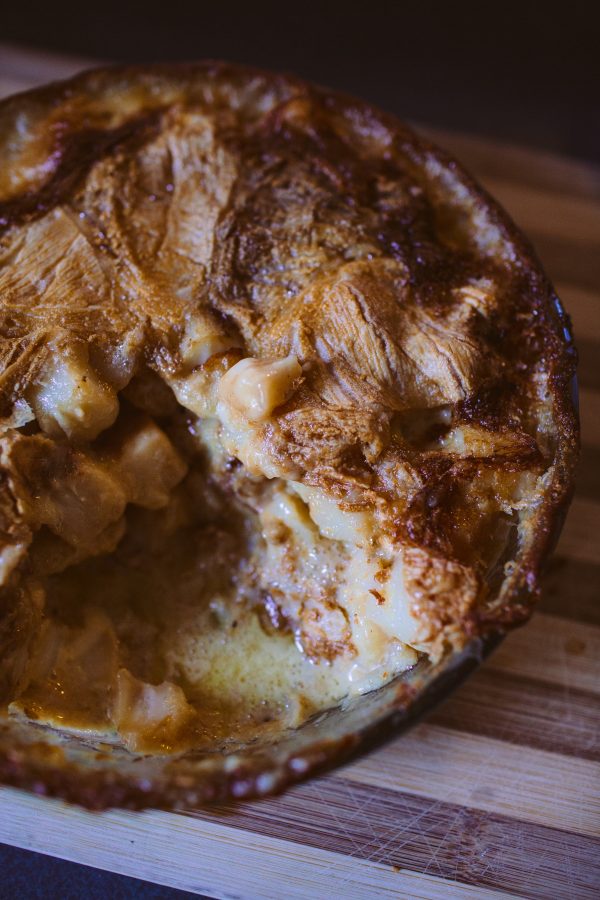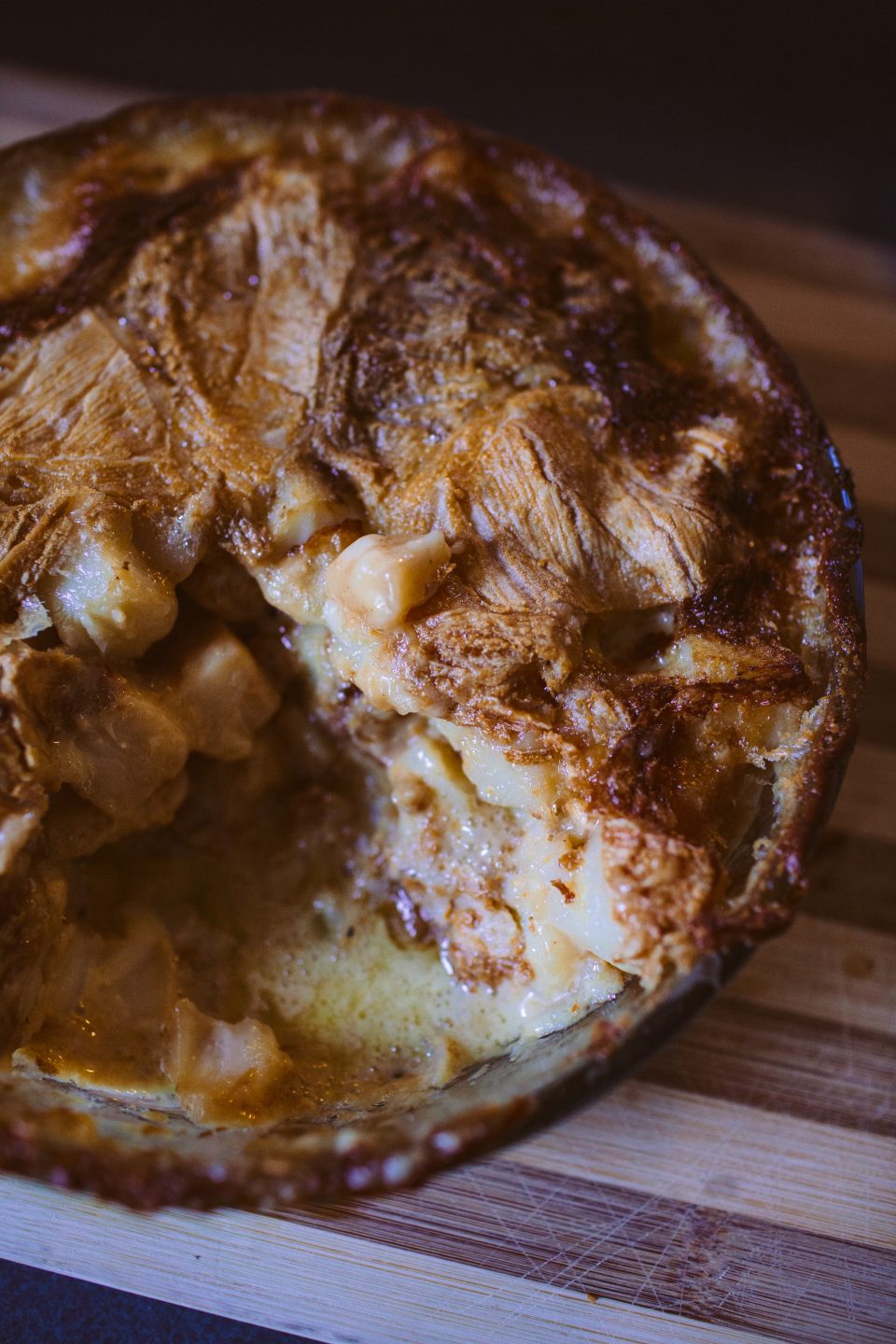 Tartiflette
Prep time: | Cook time: | Serves 6
1.5kg of potatoes (peeled, diced and steamed)
300g of speck – skin removed, cut into small pieces
300g of onion – thinly sliced
2 small garlic gloves
100ml of cooking cream
4 washed rind cheeses from Aldi. The more mature and stinkier they get the better!
Olive oil and butter
Salt and pepper
Green salad with vinaigrette to serve (olive oil, Dijon mustard, wine vinegar)
Peel the potatoes, wash them and cut them into medium size cubes then steam for 10min so that they are pre-cooked.
During this time, heat a frying pan with olive oil and add the thinly cut onion and the speck. Cook at medium heat with onion becoming translucent and speck until crispy.
Pre-heat the oven at 200C. Add the potato into the pan, mix, add a bit of salt and pepper. Cook on slow heat until the potato are crispy on the outside.
Rub the crushed garlic on the bottom and side walls of the baking container.
Chop the garlic then add it into the mix and stir.
Scrape away some crust of the cheese on all sides with a knife.
Place half of the mix into the baking container.
Cover the mix with thin slices of 1 washed rind cheese.
Add the rest of the mix and cut the rest of the cheeses in half sideways and cover the rest of the mix with the cheeses, crust side facing up.
Bake for 20min or until the crust is golden and crispy.
Enjoy with a green salad with vinaigrette.