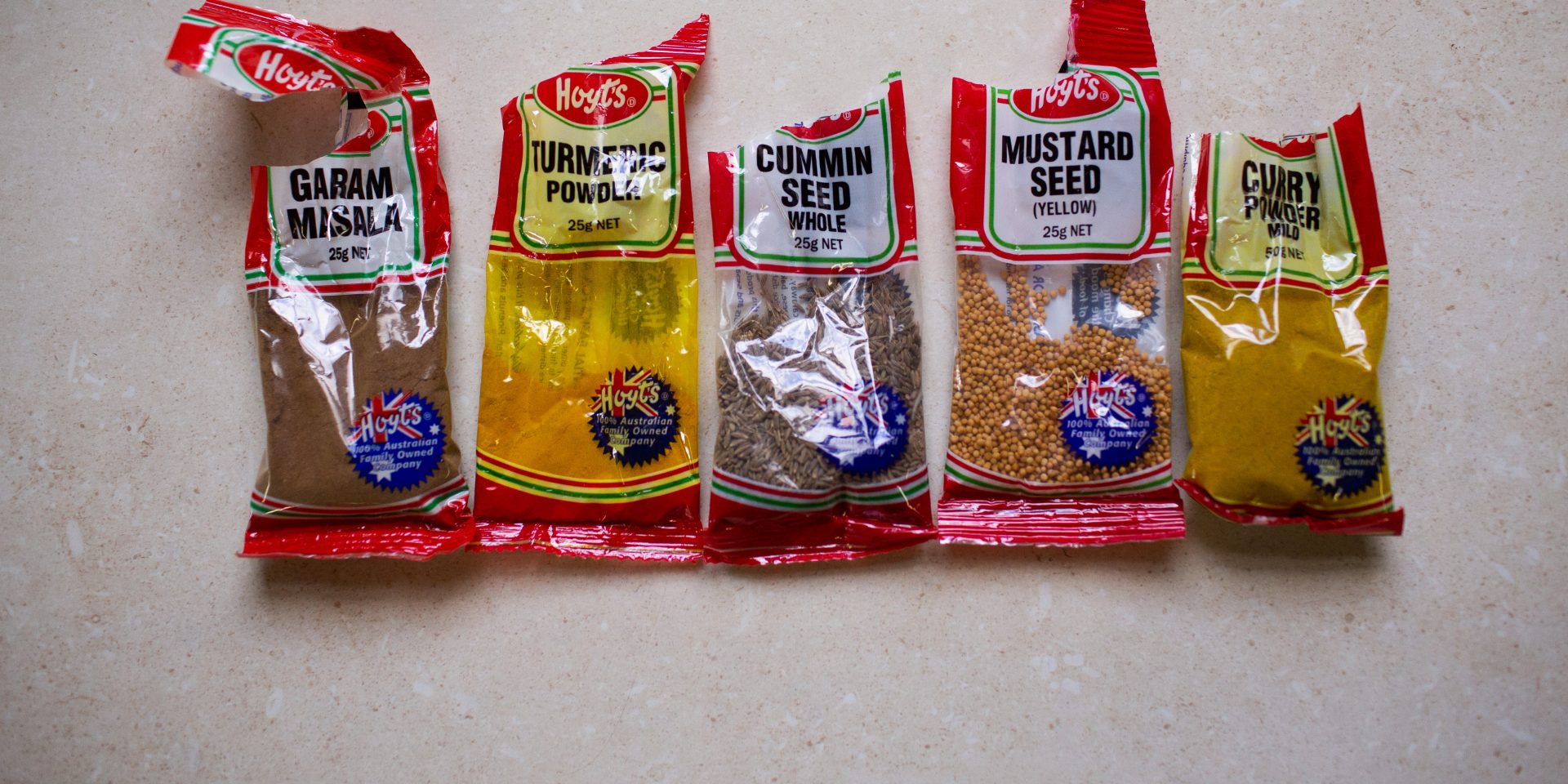 Culinary Tales – a cooking school that connects refugees with the local community through the love of food. The classes showcase exotic cuisines from across the globe and provide an opportunity for refugees to share their personal stories with the community. Culinary Tales is run by Enactus, a community of university students who uses entrepreneurial action to create sustainable businesses to improve the quality of life among our community's most disadvantaged. Featured here Anna Wang is the the current Project Director who kindly had me at one of the cooking classes on Fijian-Indian cuisine.
"I'm currently in my third year of studying a Bachelor of Commerce (Liberal Studies) at the University of Sydney. It was at the start of my second year when I first got involved with Enactus. What drew me towards working on Culinary Tales was the fact that I've always have been and always will be a lover of food. Growing up, my childhood centred around cooking and sharing traditional dishes over the dinner table. It was often the case that to celebrate important occasions we would opt for a homemade delicious feast as opposed to dining out. It was from these experiences I realised food possesses a powerful ability in bringing people together and it can be a catalyst for cultural sharing and learning. Culinary Tales takes this belief a step further by employing refugees to coordinate their own cooking class. It not only provides valuable work experience but an opportunity for them to share their culture in the local community. Since getting involved in this social enterprise I haven't looked back. I entered as a Project Officer on the marketing team and alongside Rohan I progressed to the role of Project Director. It was by having the opportunities to attend, meet and learn from our chefs, live-in-action during the cooking classes, I've become and continue to be inspire by their willingness to share their passion and knowledge of their culture, cooking and experiences with others."
"Growing up with my Chinese background you can say I'm unfamiliar with curries. I held the perception that the cooking takes too long and there's too many ingredients to buy. Accompanied with my lack of familiarity, curries weren't something I cooked often and when I do, I opt for pre-made store brought curry sauces. It was from attending a few of Rachel's classes and seeing her plate up numerous types of curries from prawn, lamb, okra or even a solely vegetables based one that changed my mindset. These classes brought to light how versatile curries can be and with tips of using, leftover vegetables and which essential few spices, I believe I can now make a hearty curry, in my kitchen, from scratch."
Home is
where the heart is with most of my family living in Leeton NSW that would be it
Family origin
Chinese, mum is from Guangzhou and dad is from Beijing
I can't live without
Fruits and music
Occupation
a university student and casual work at the Business School
Dream Job
right now, a fusion of media and marketing
Currently I'm obsessed with
Dumplings
Childhood taste
Cantonese soy sauce chicken (extra sauce to lather on the rice too!)
I will always have in my pantry
Peanut butter
I learnt to cook from
from my parents and from practice
Currently I'm listening to
JP Cooper and James Bay
One day I must visit
China again, this time with my whole family and see more of Aus!
Go to meal
a simple but still yummy soy sauce stir-fry with vegetables and rice
I am really good at
using food to strike up a conversation
The unforgettable meal
Peking duck pancakes in Beijing
My piece of Sydney
Coastal walks with acai
Guilty pleasure
Dark chocolate
Who does the dishes
since moving out I do both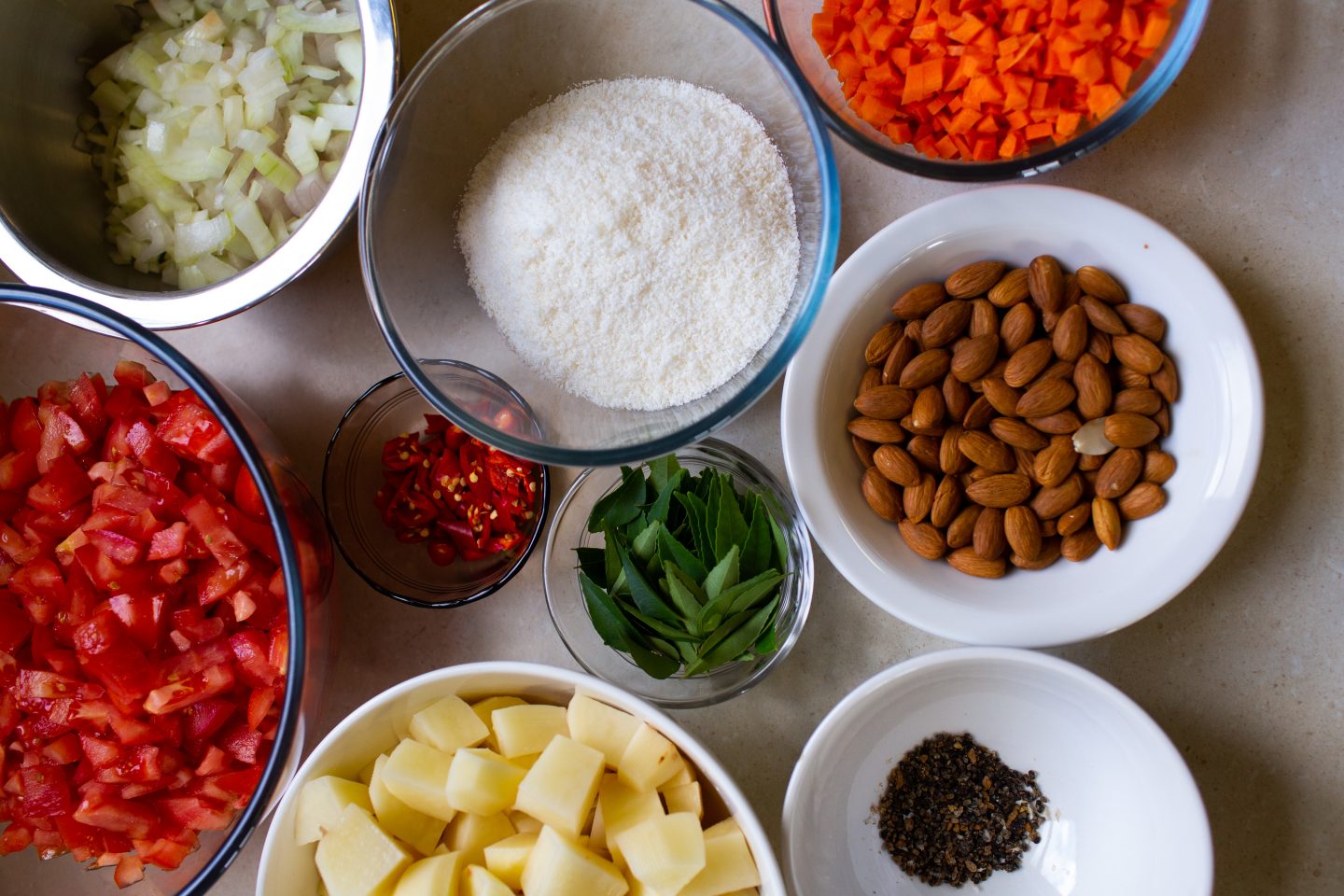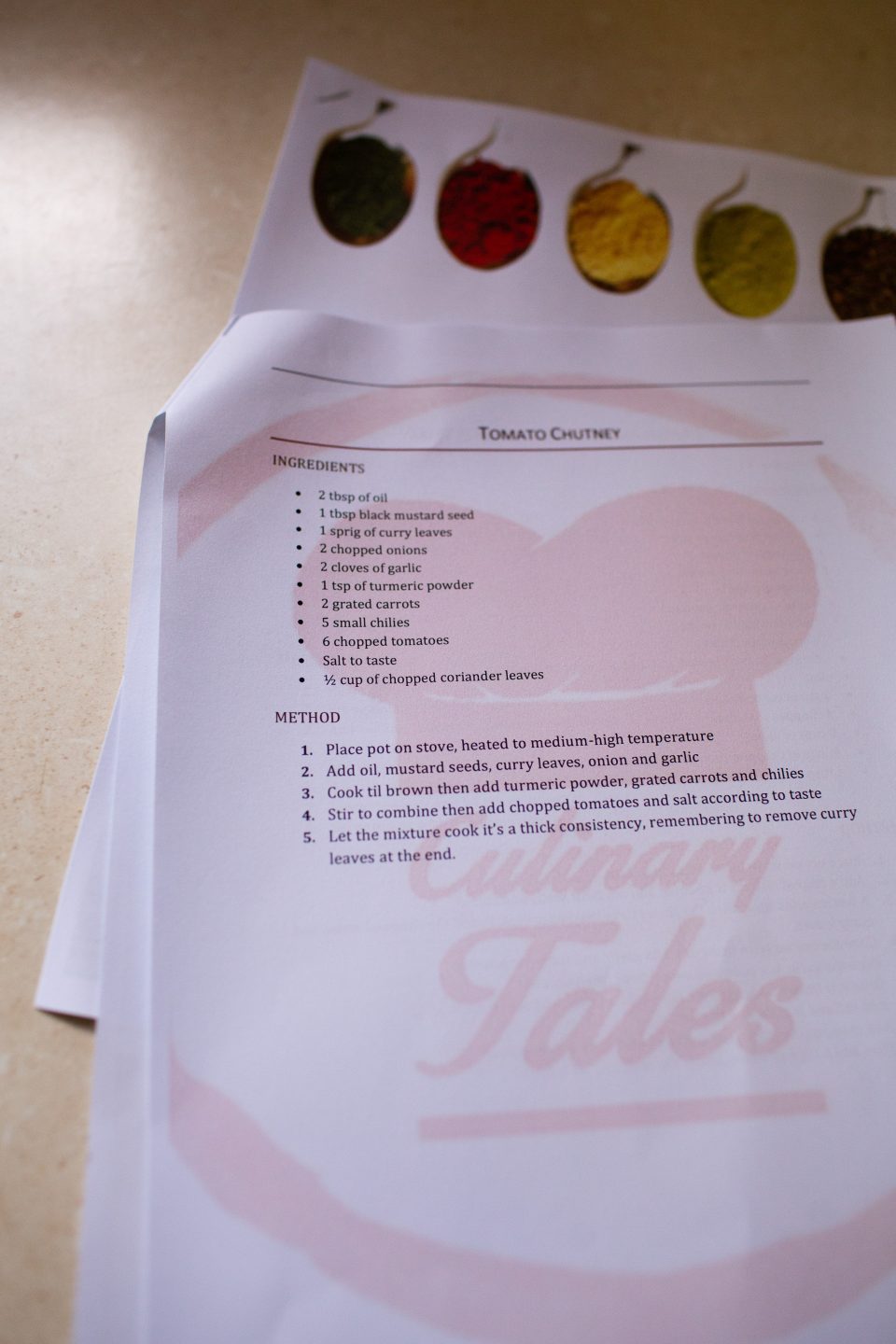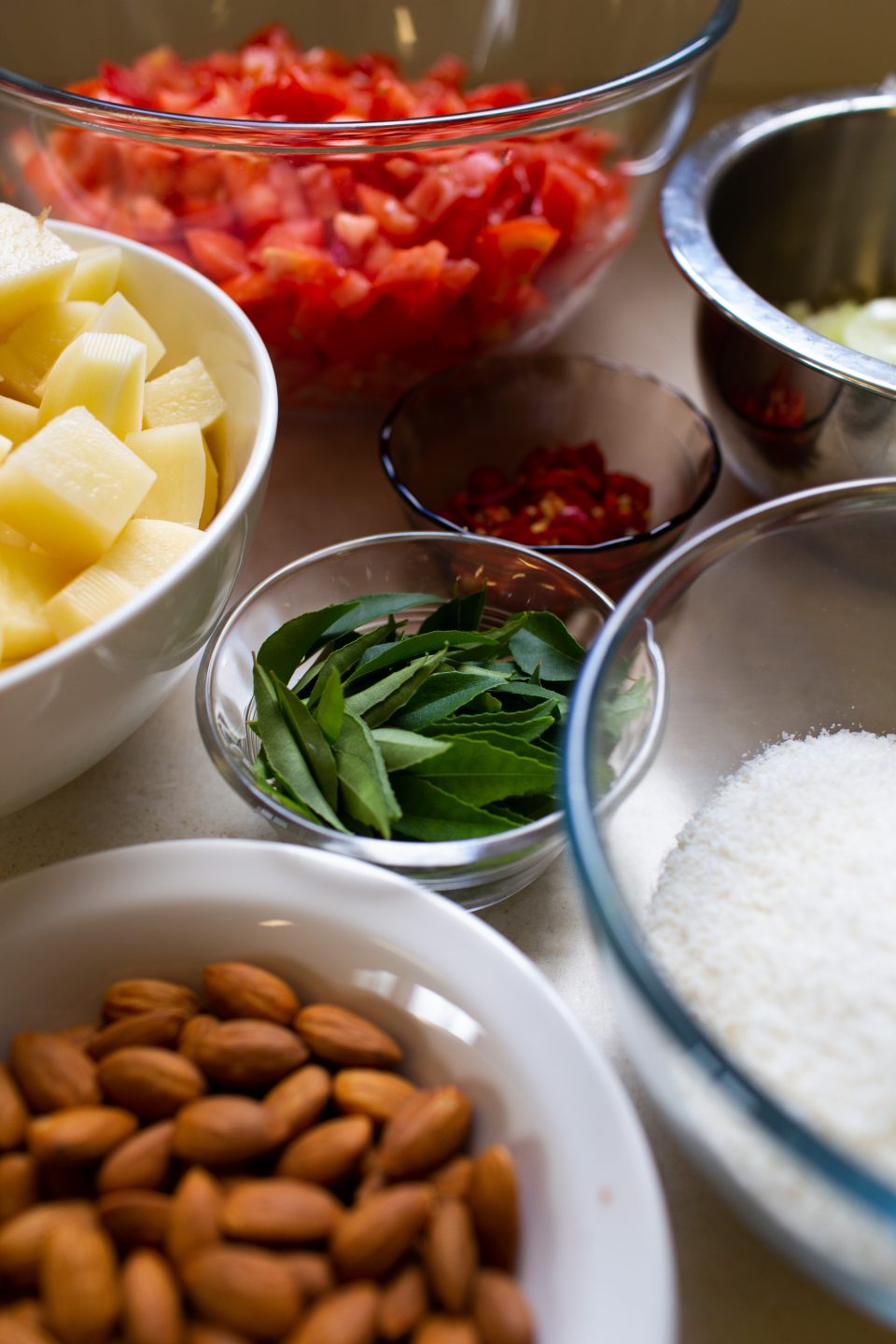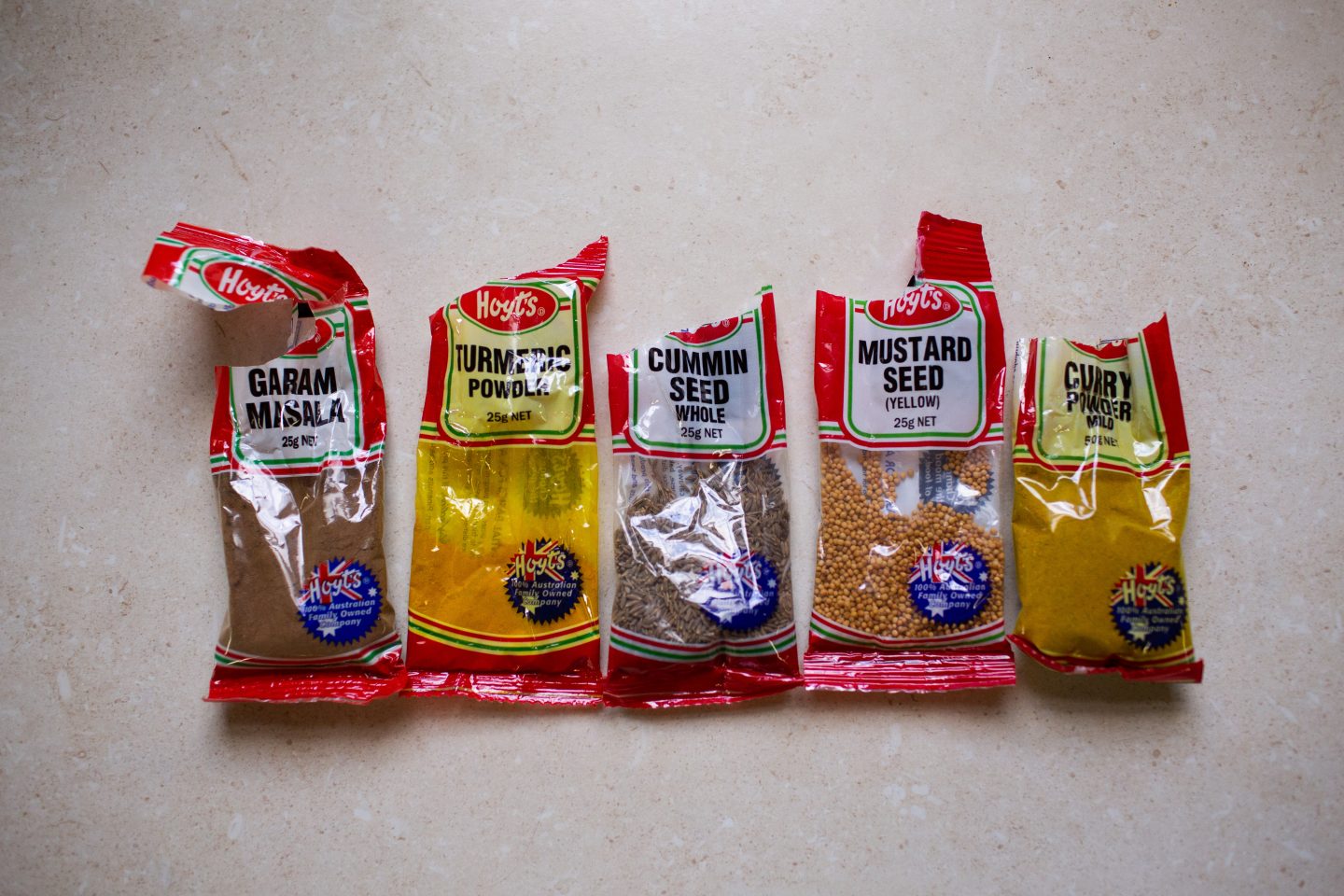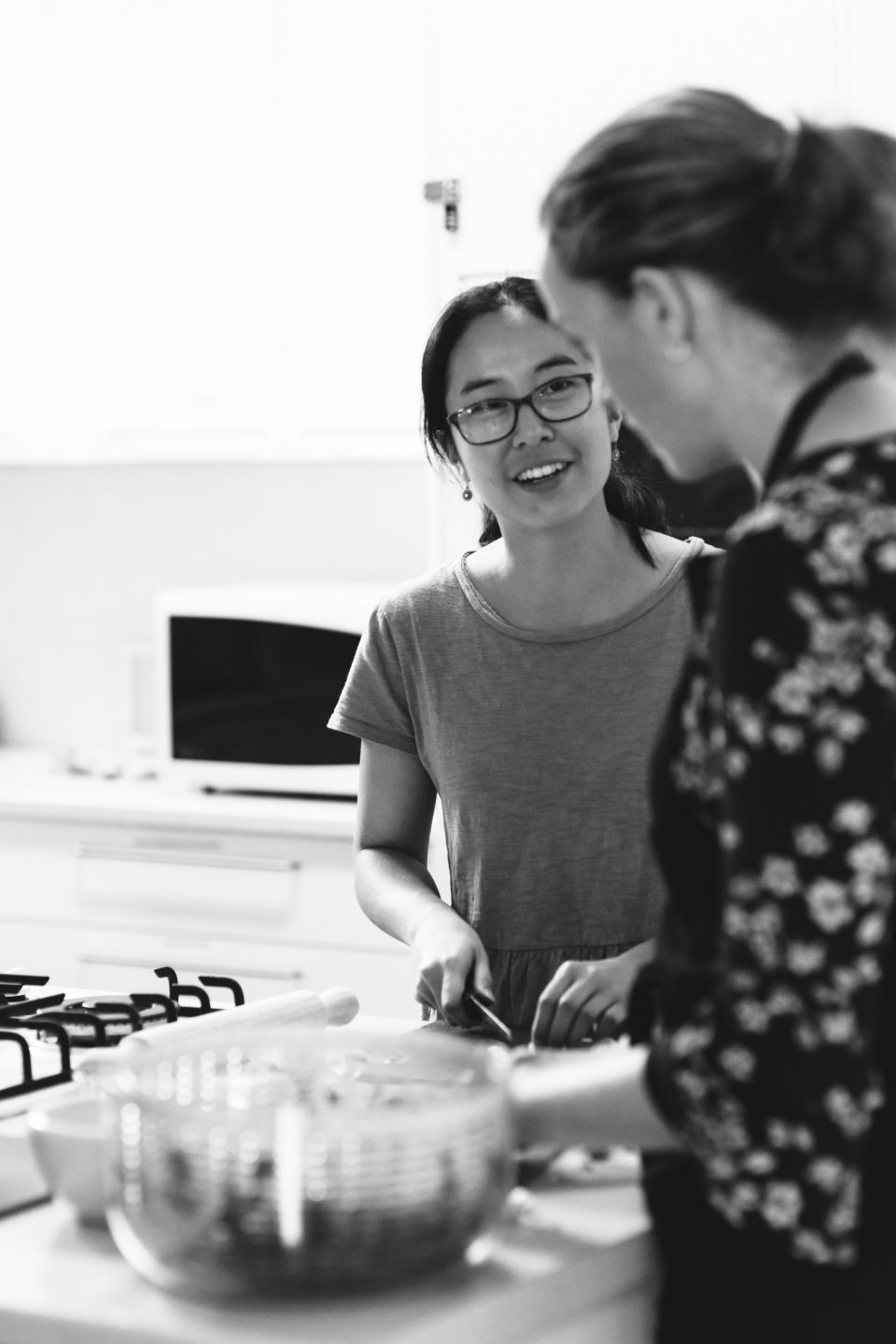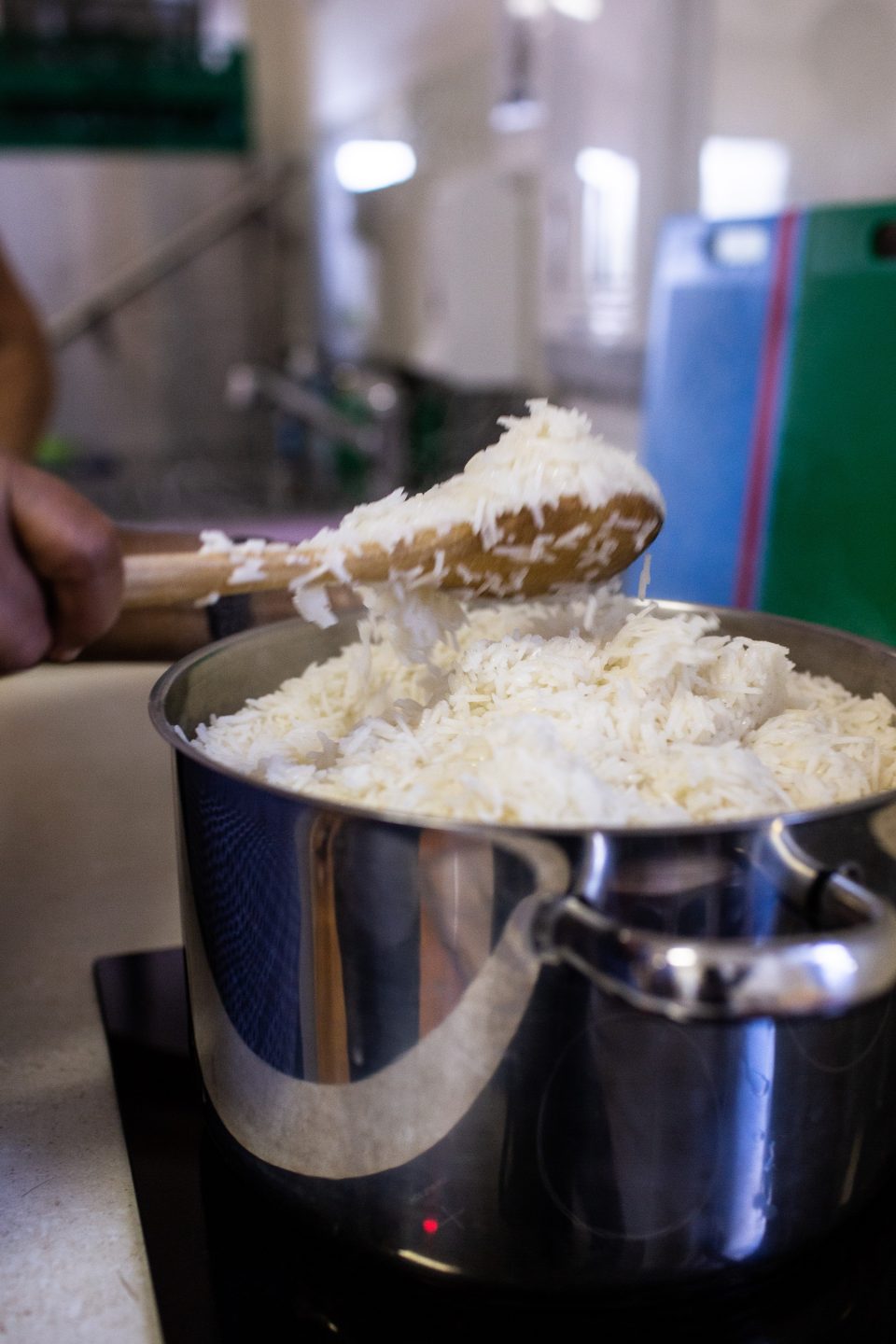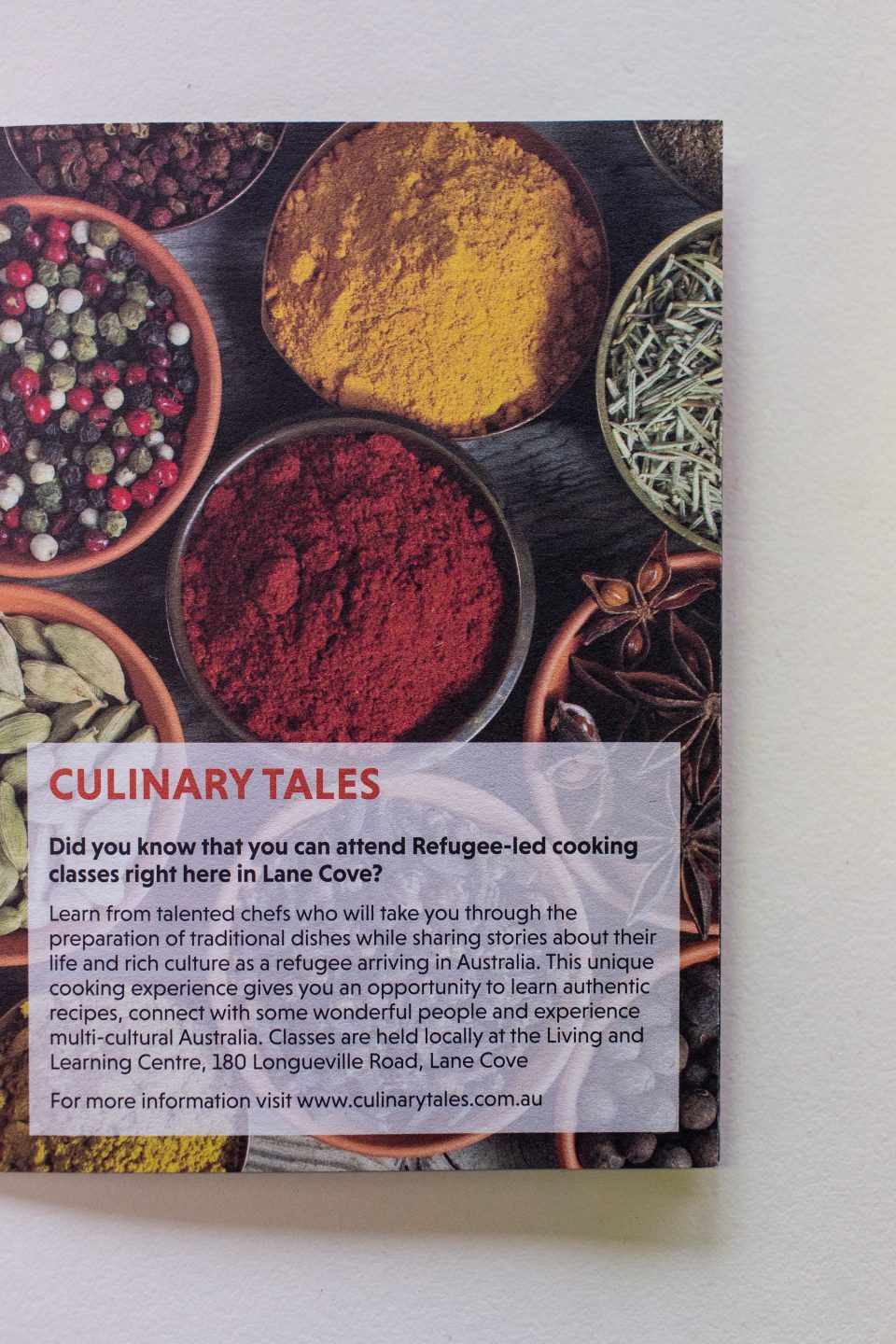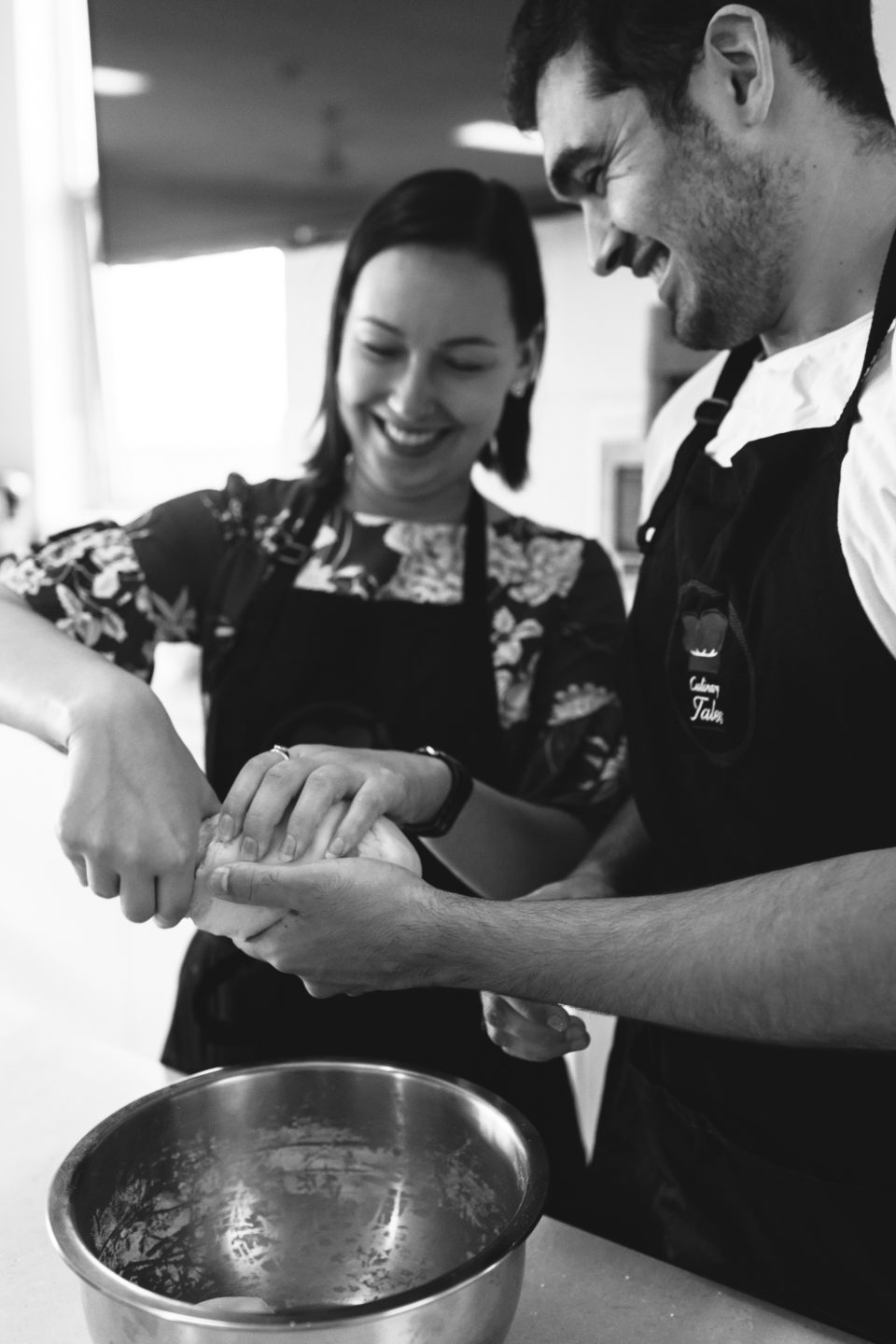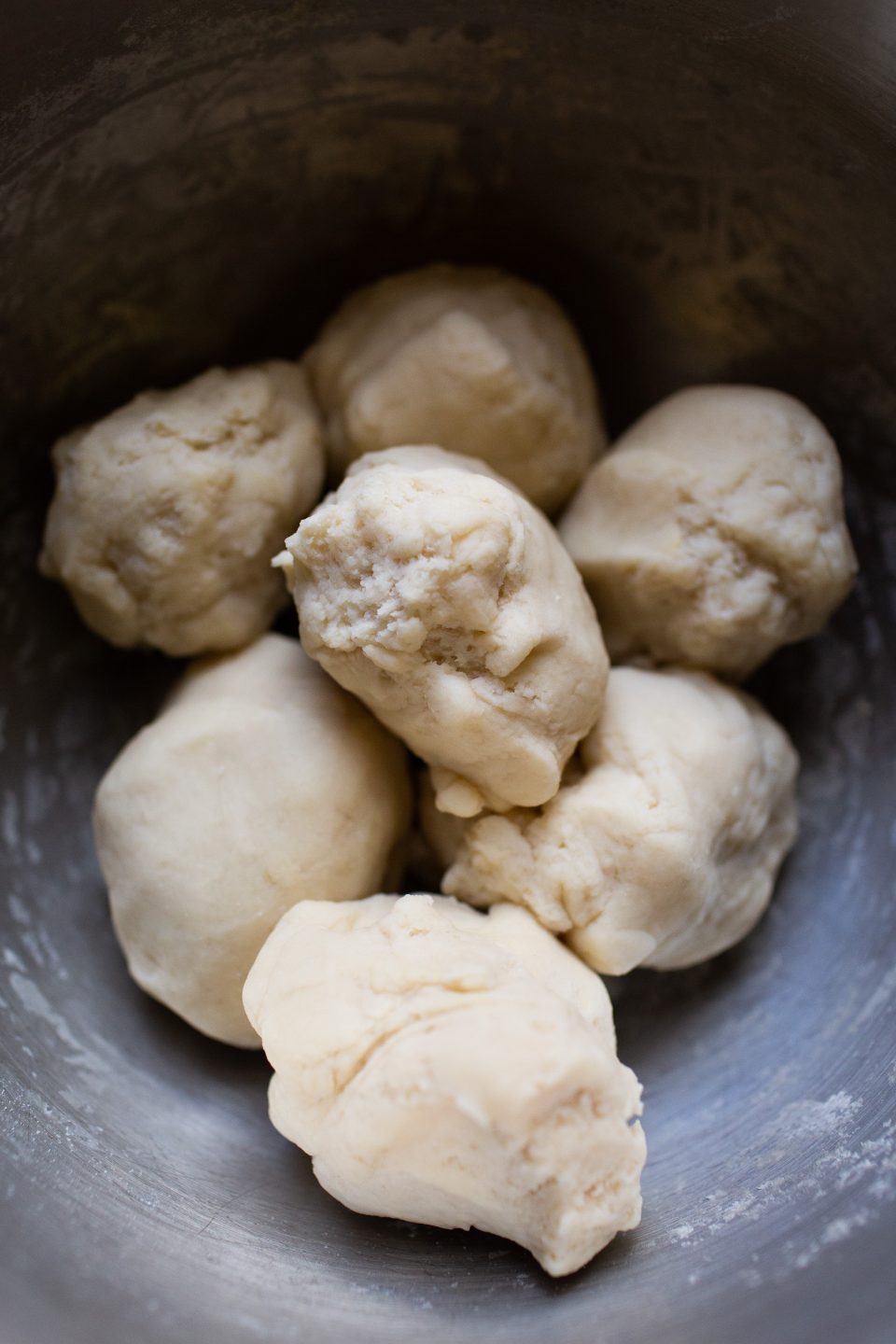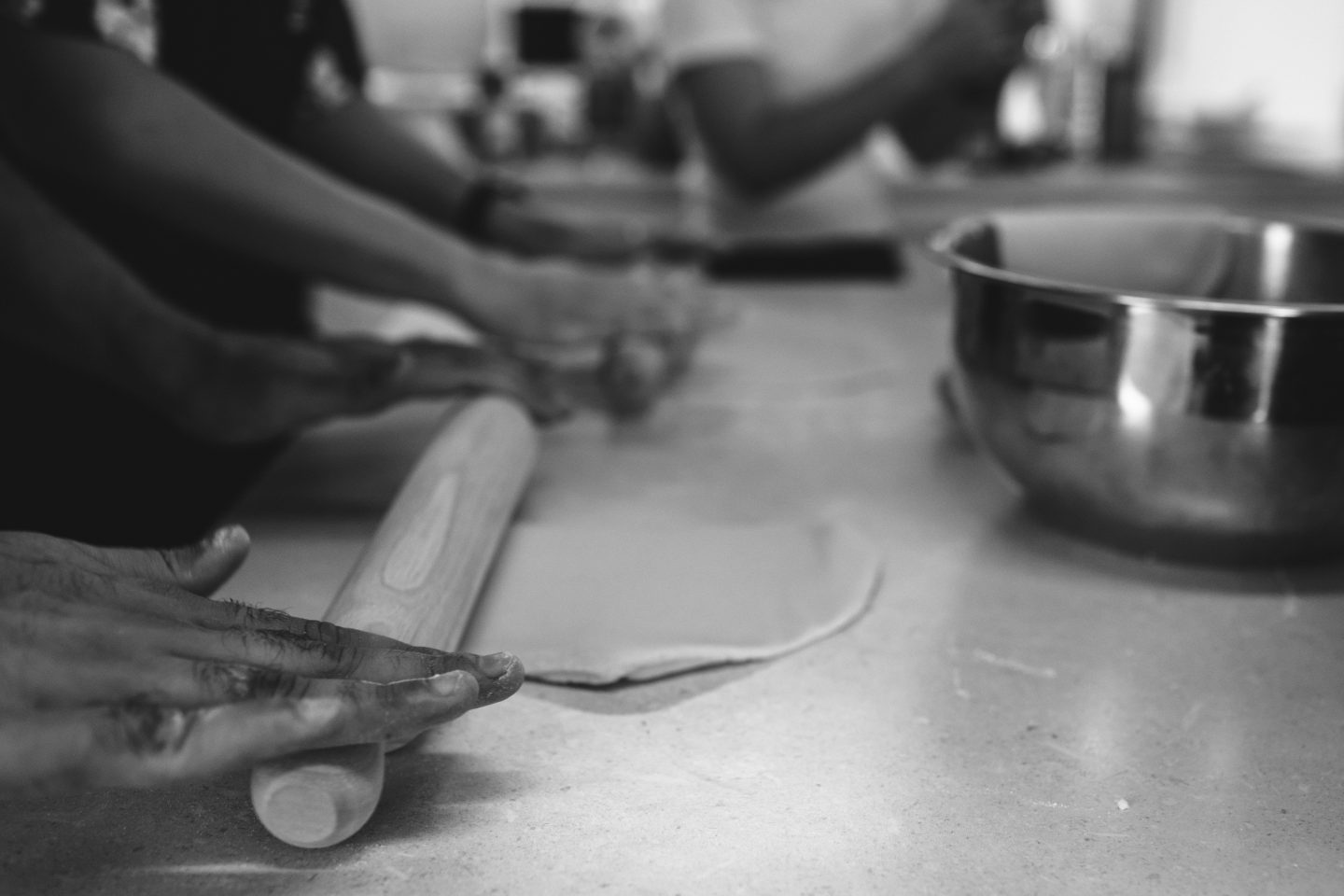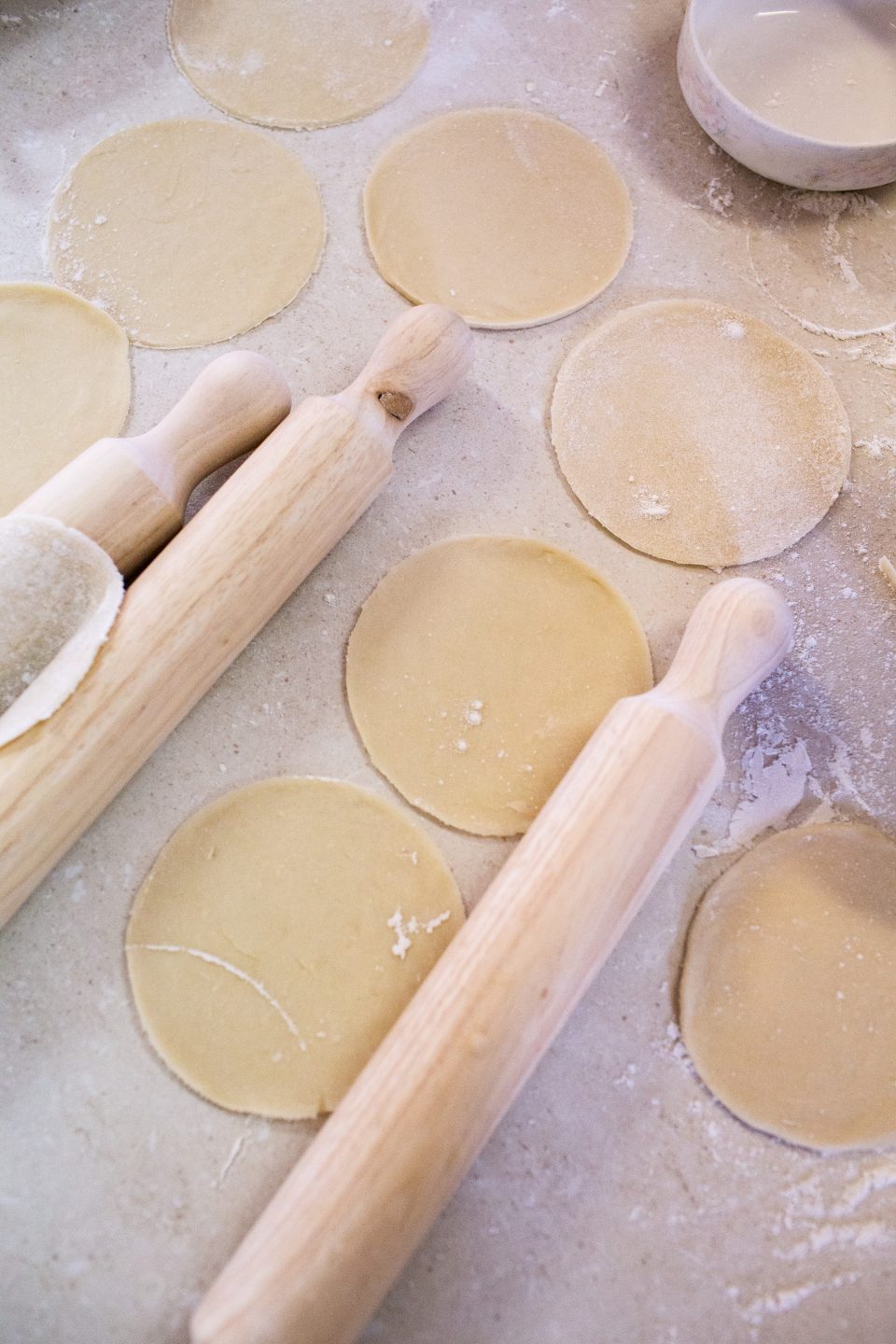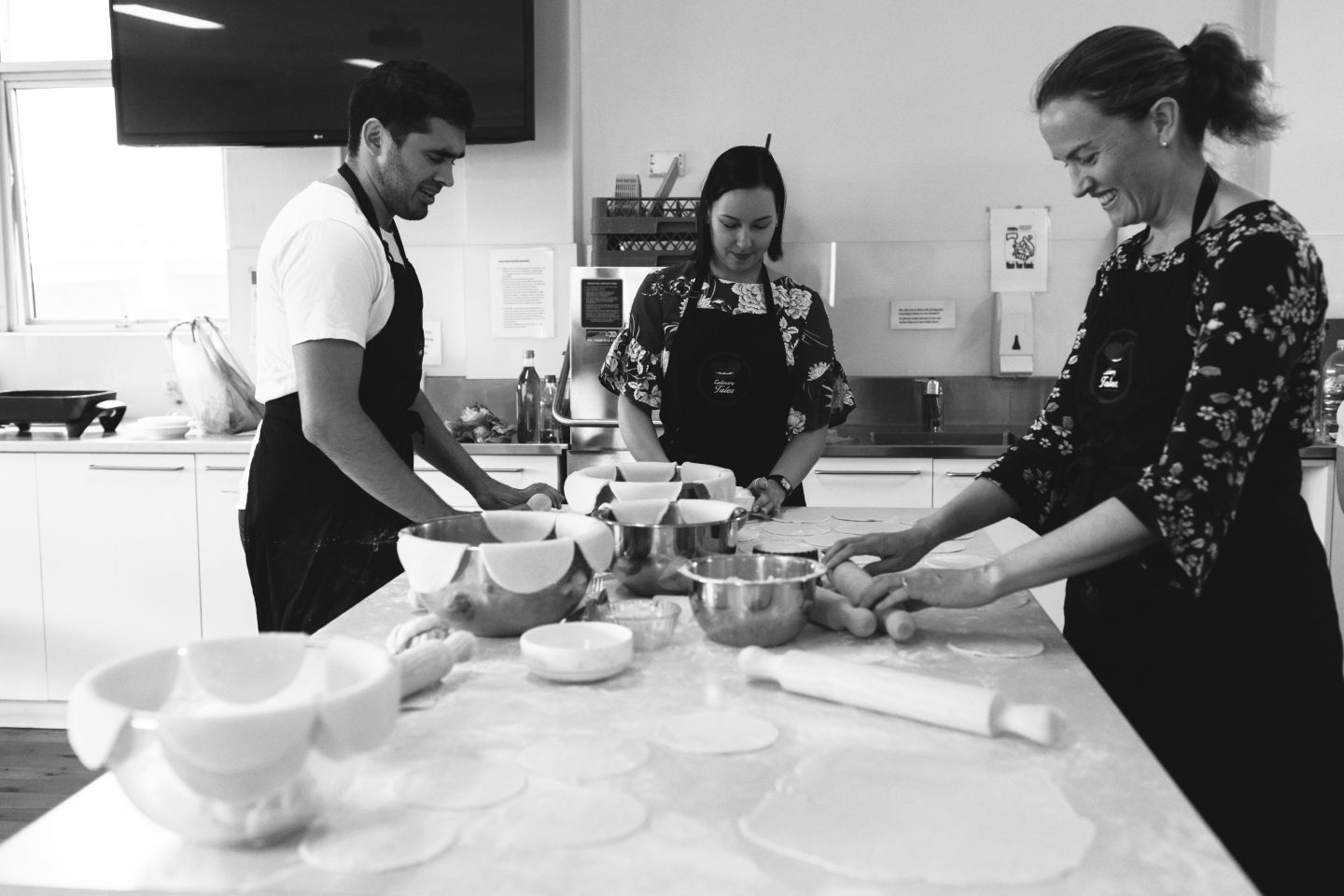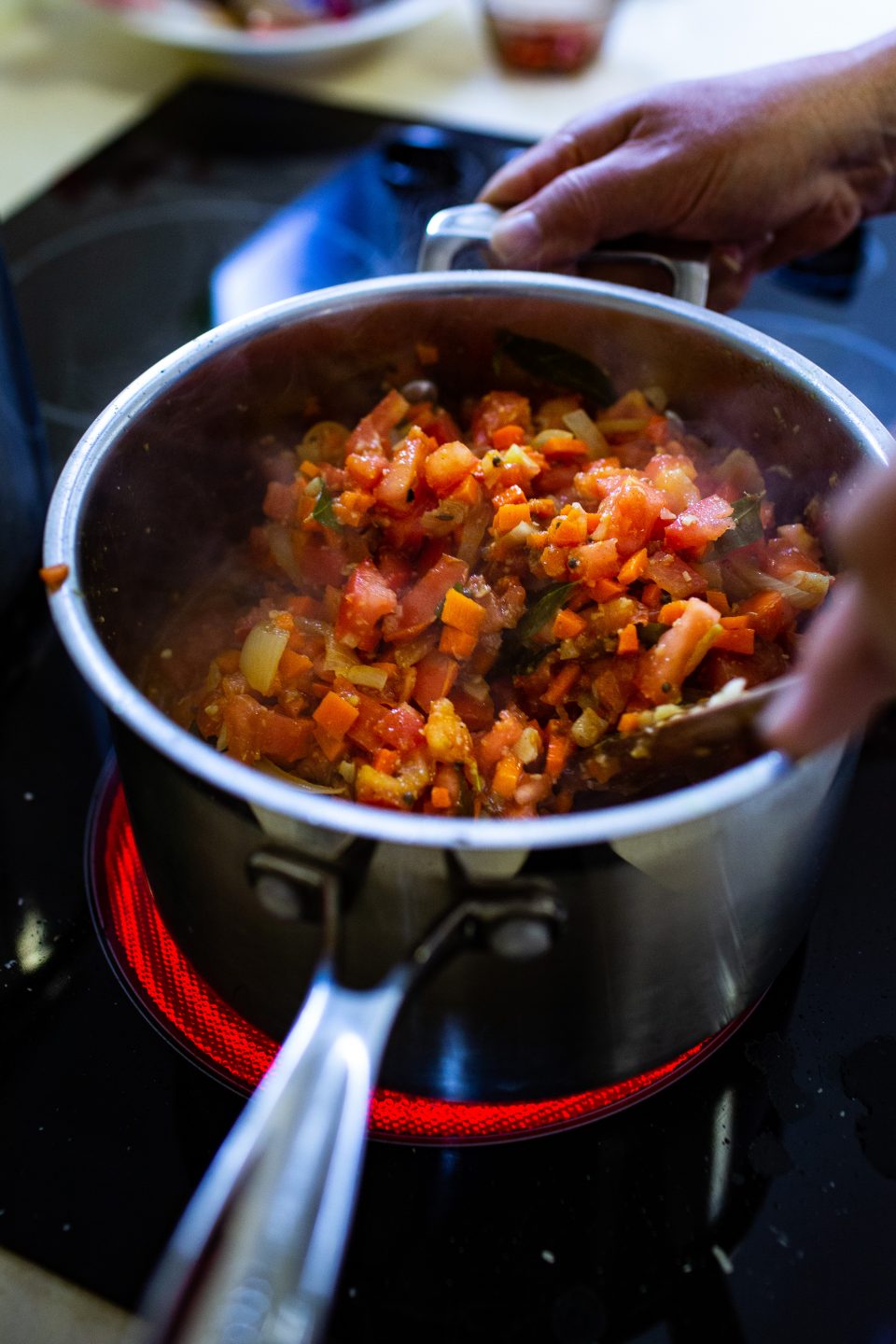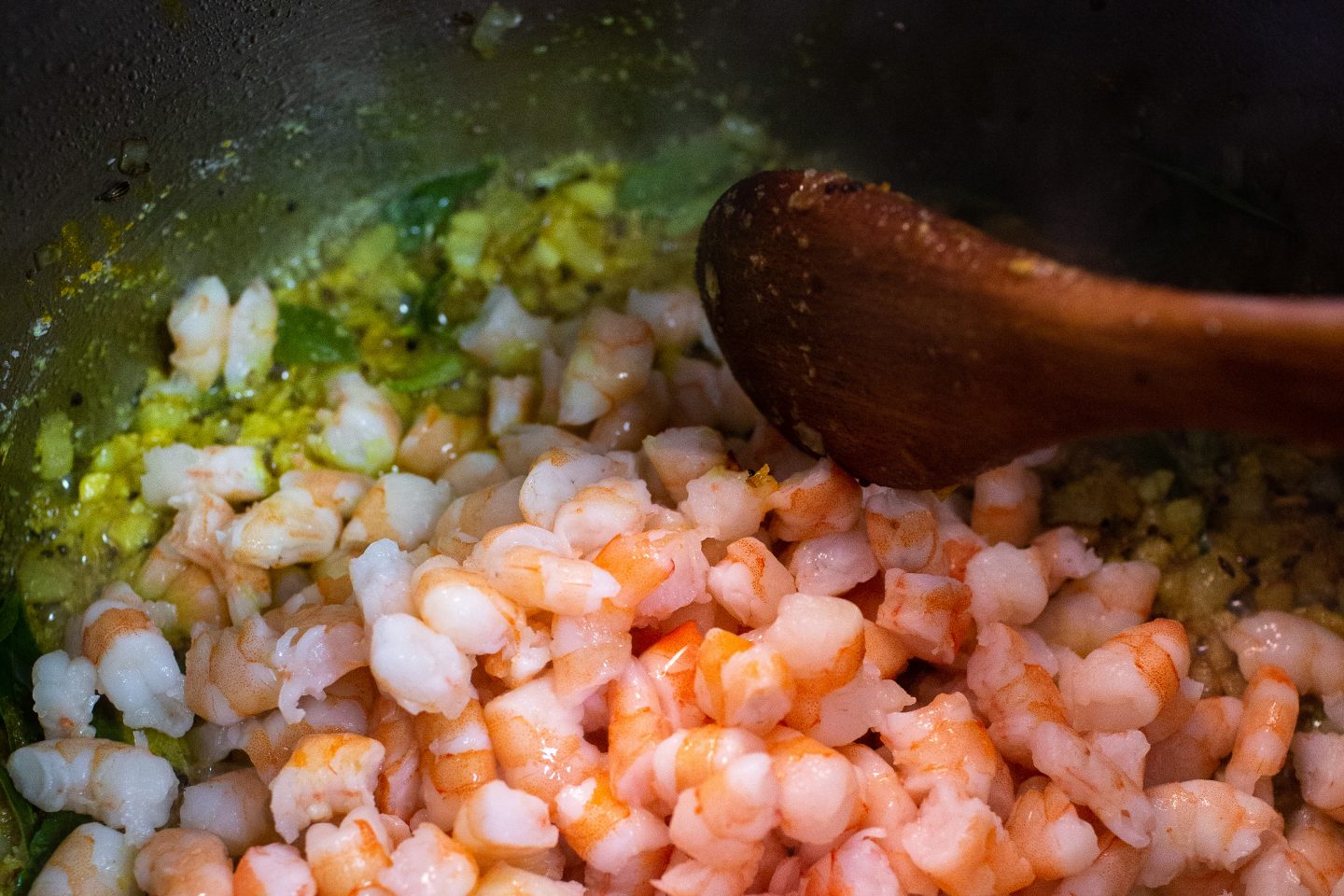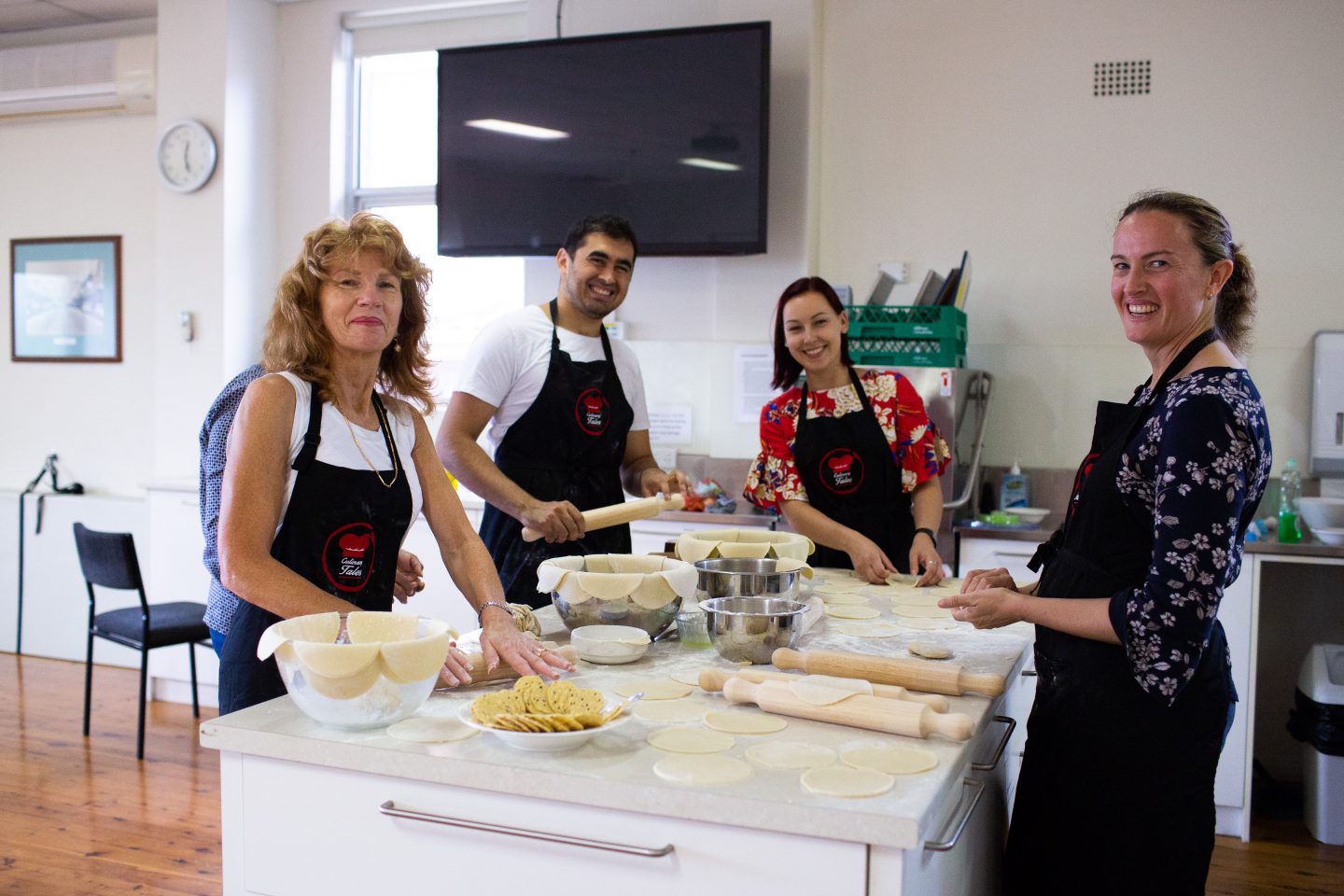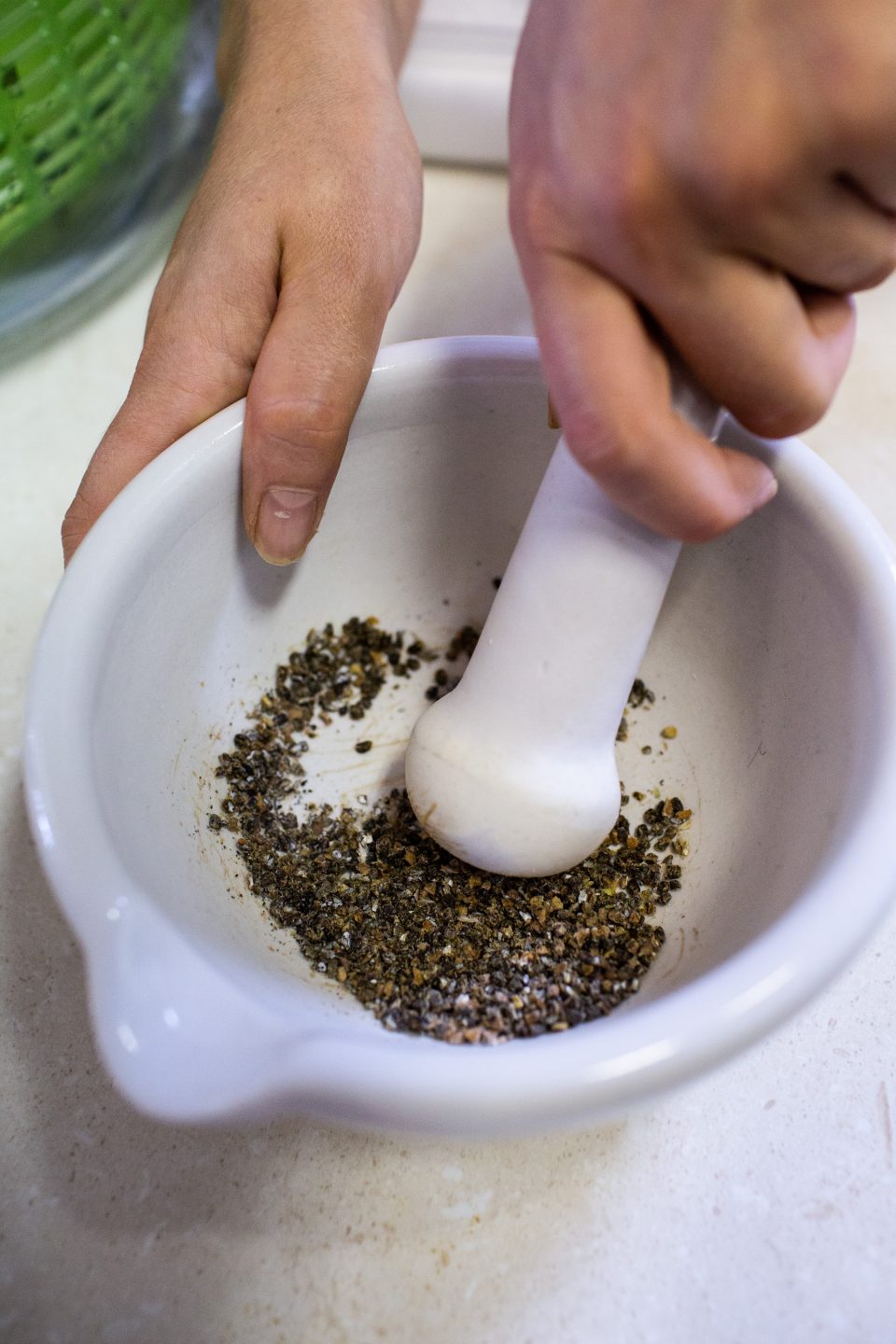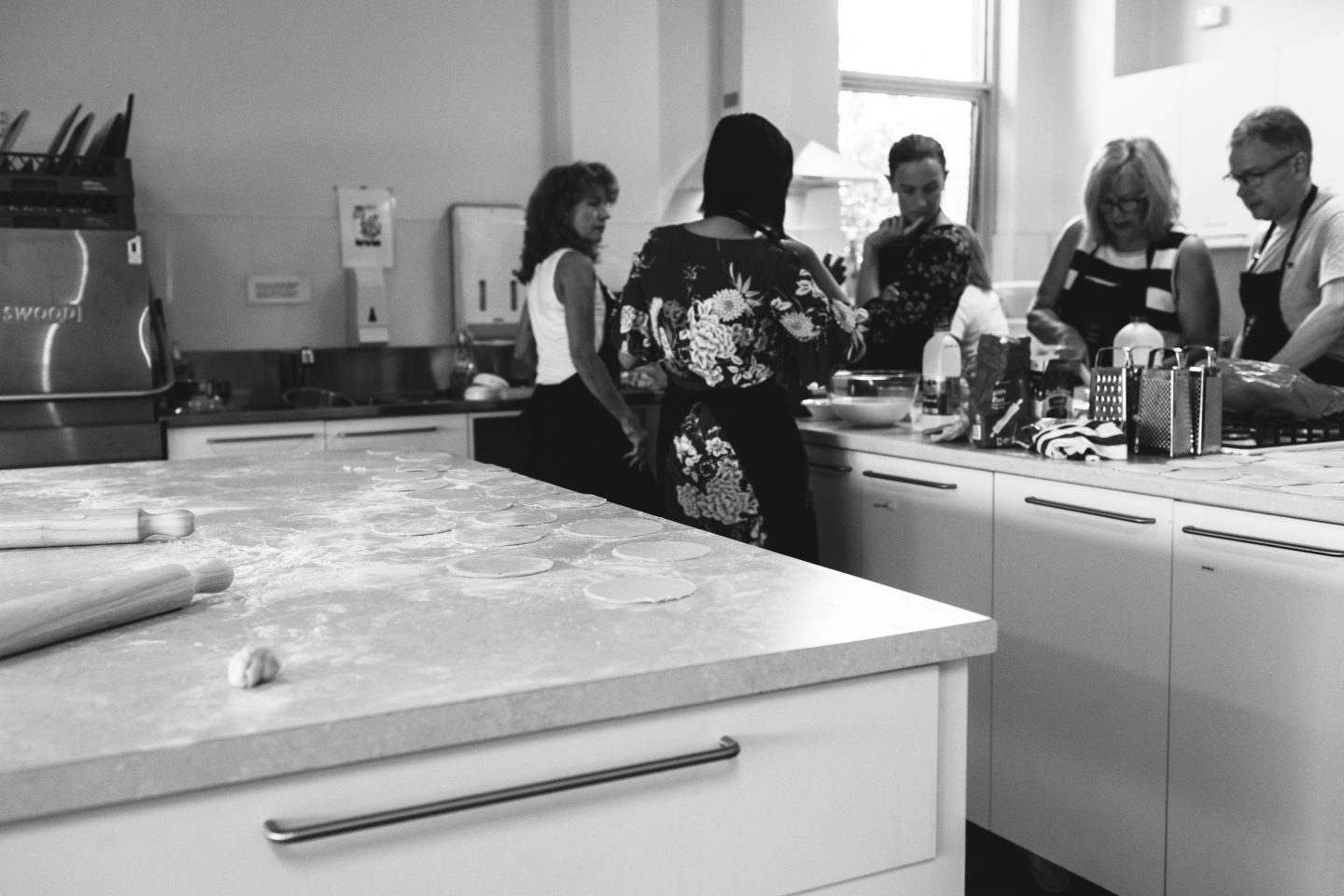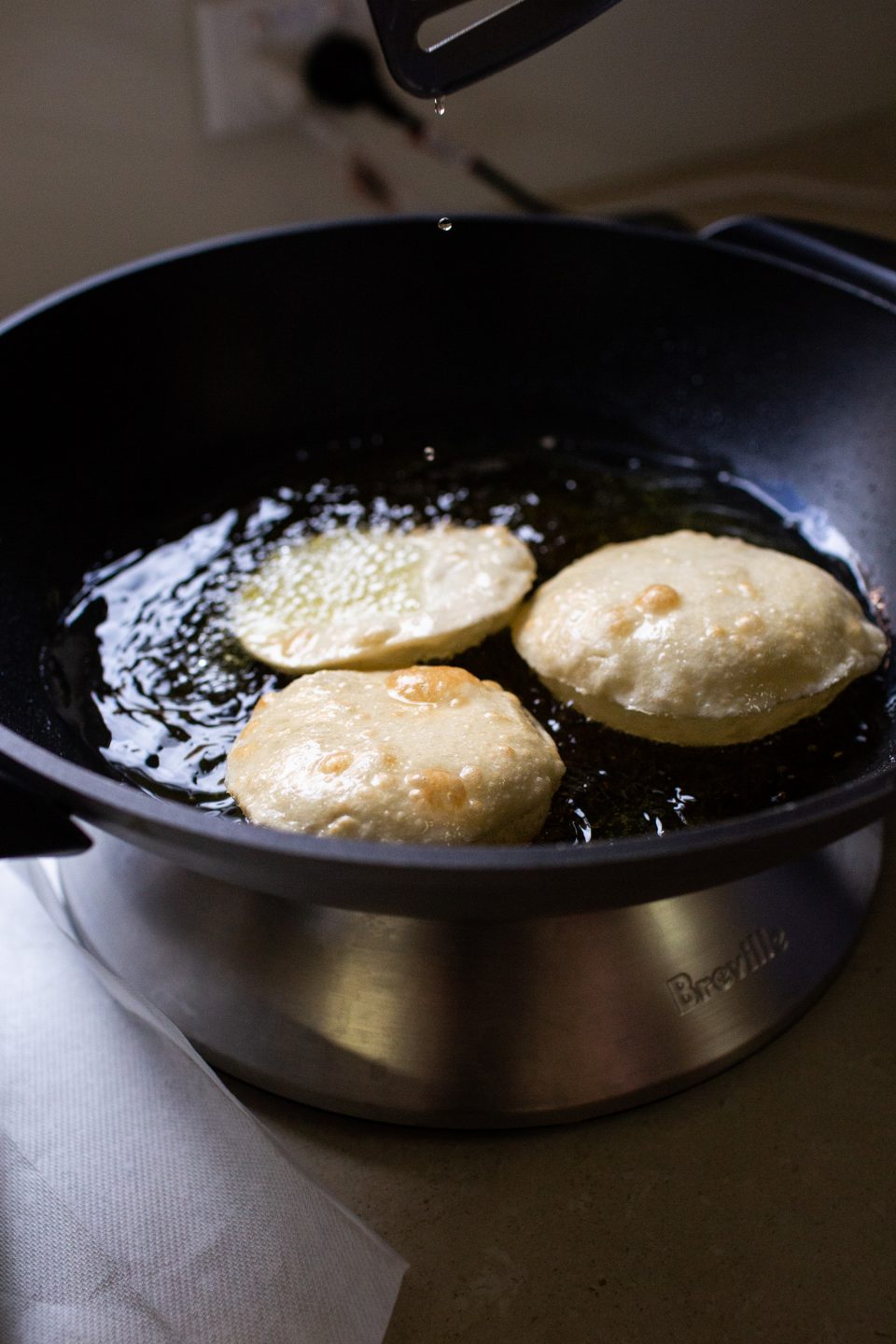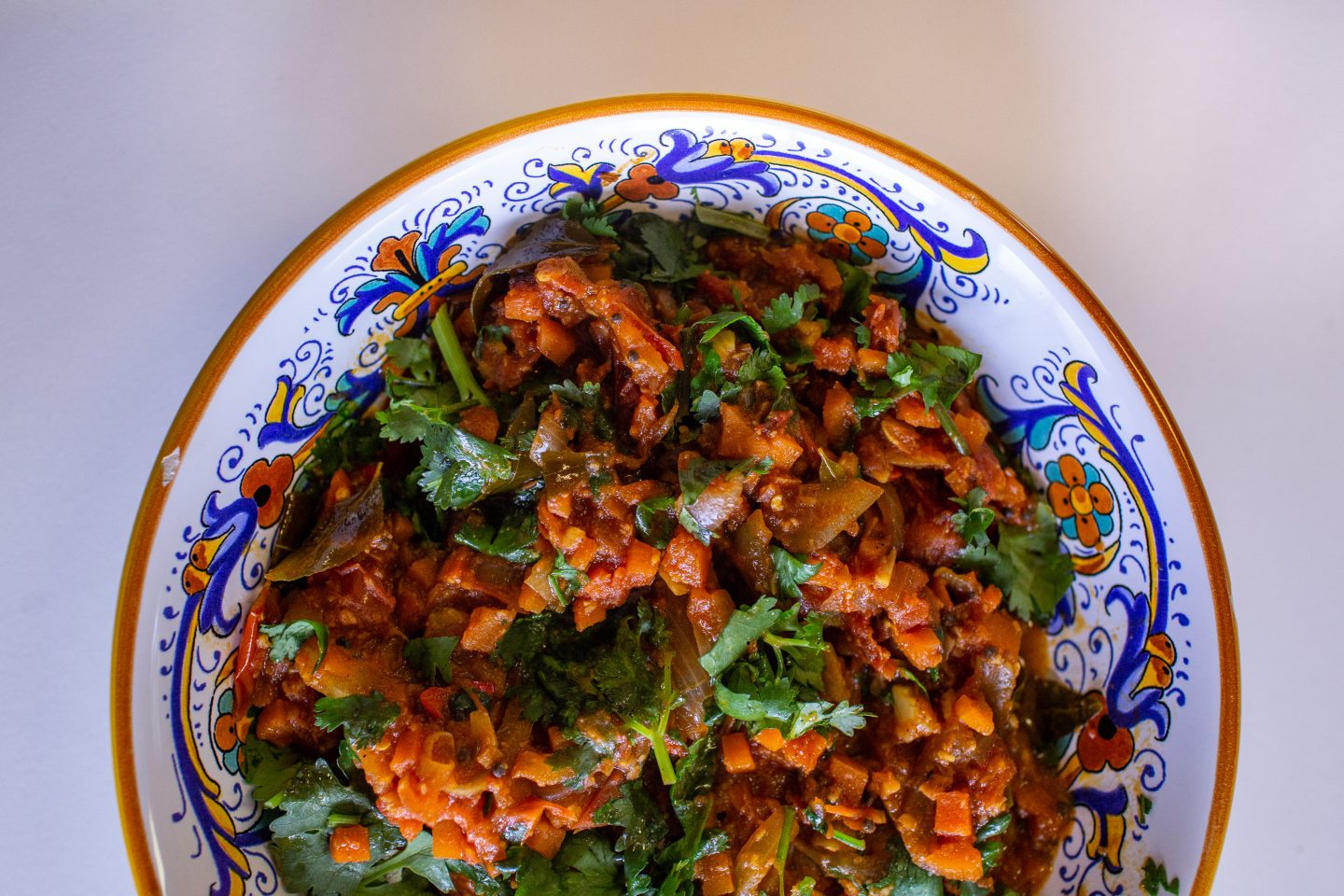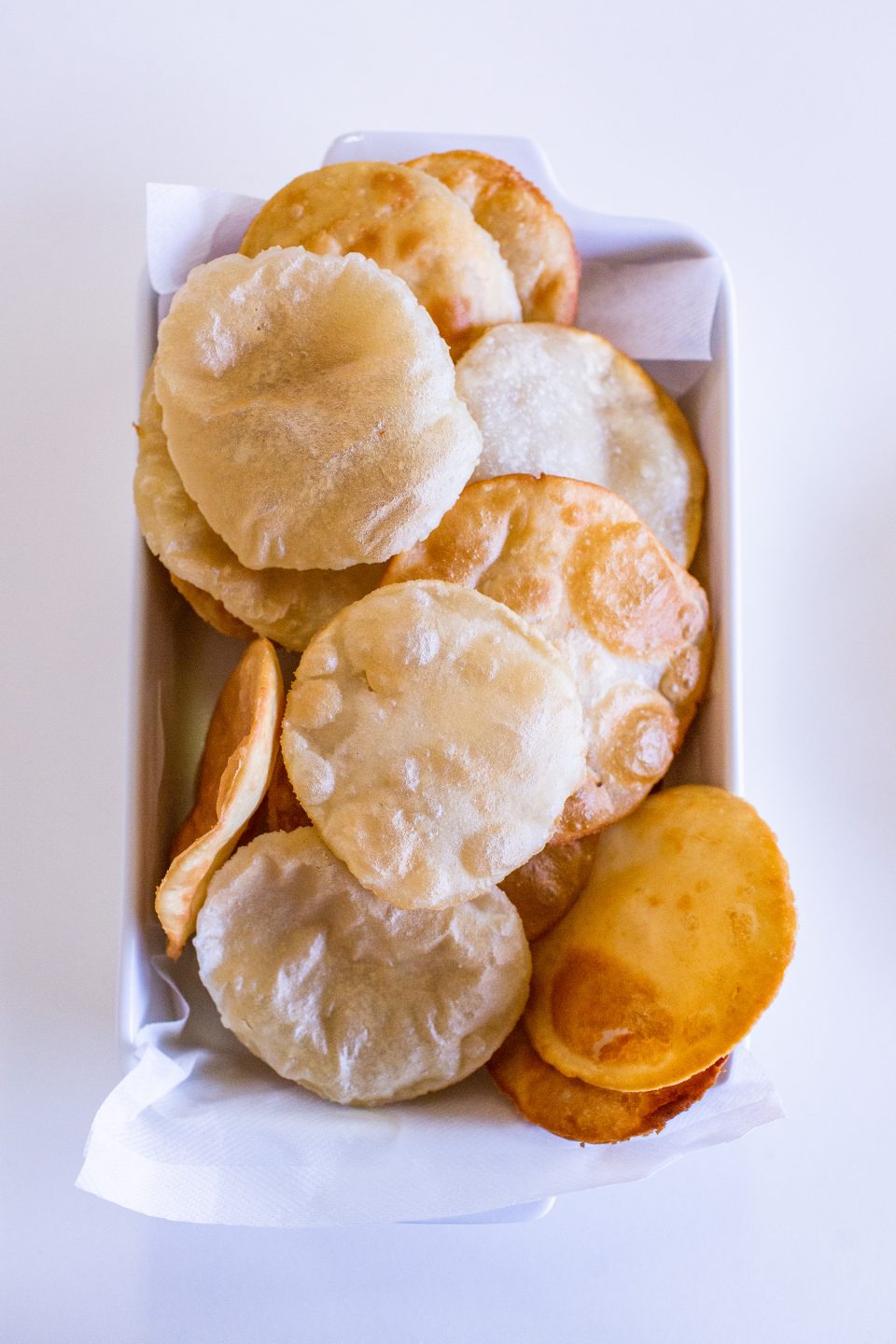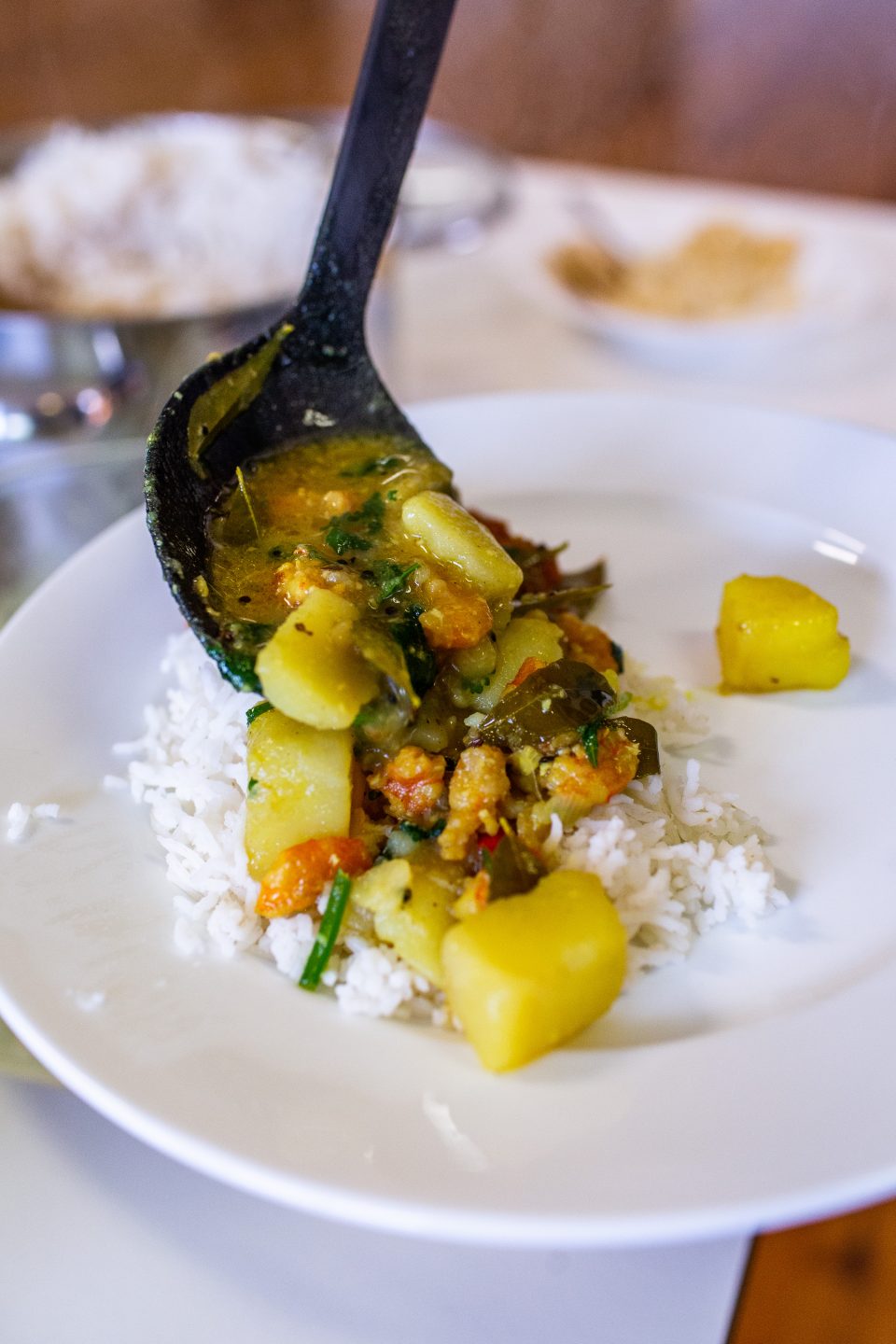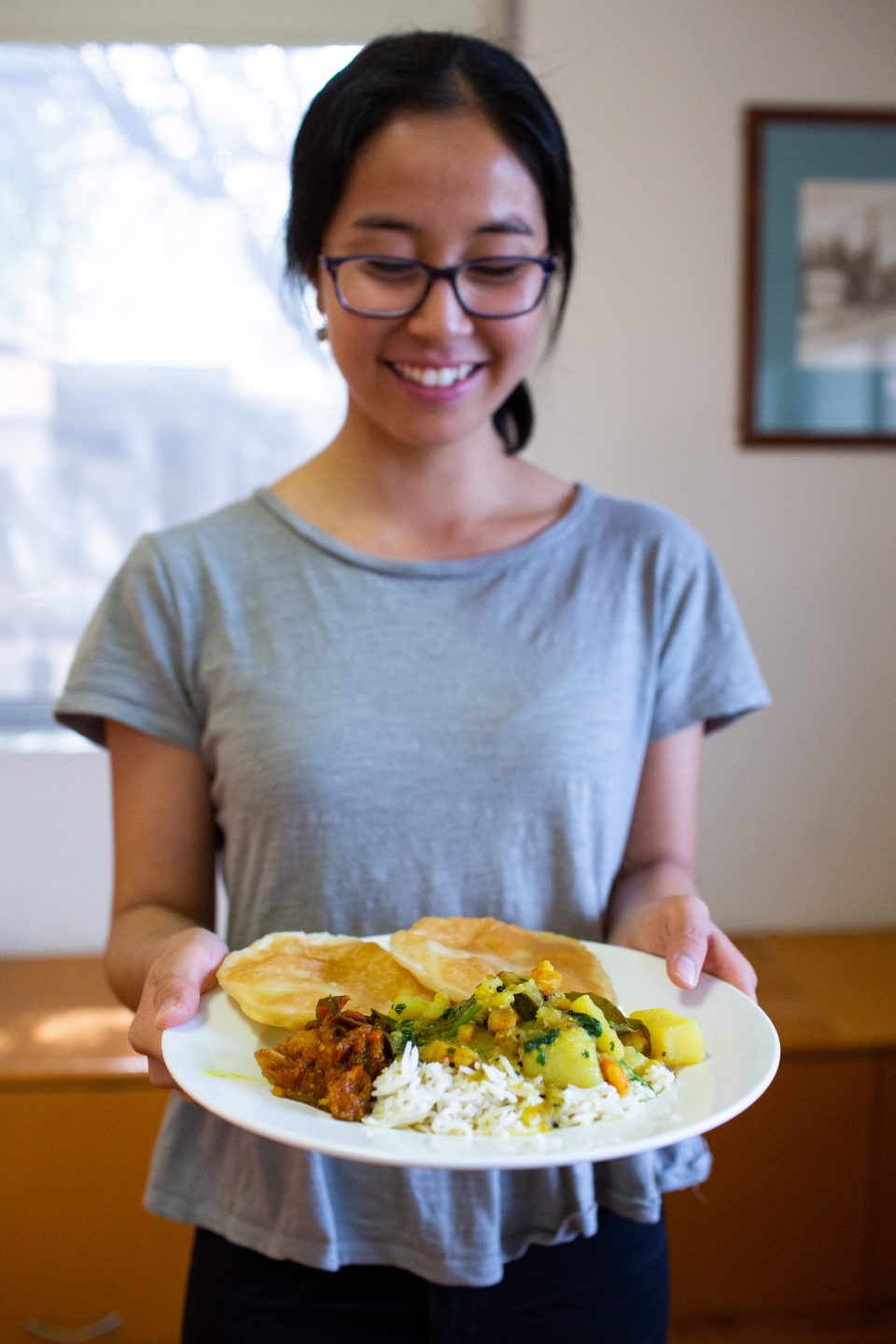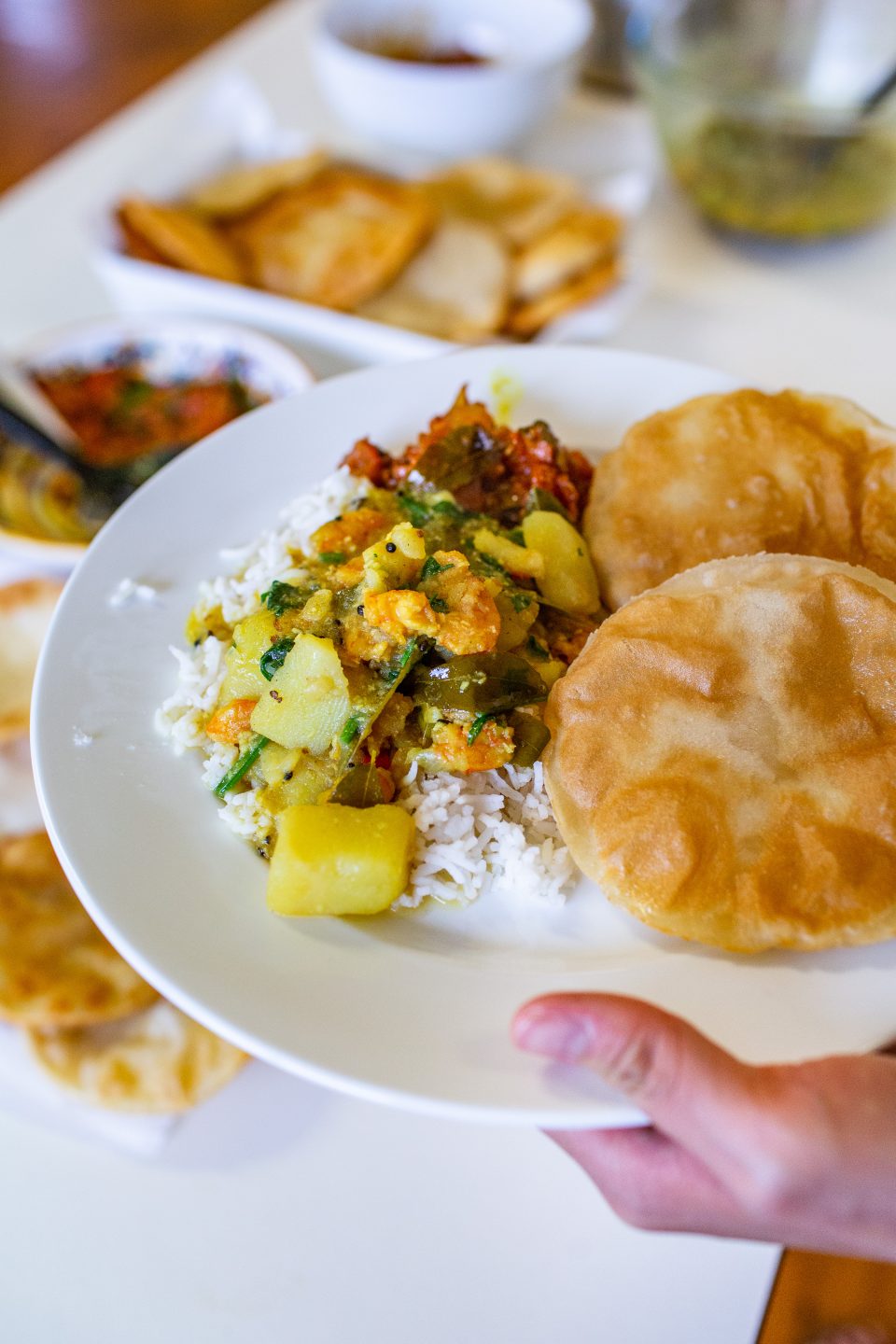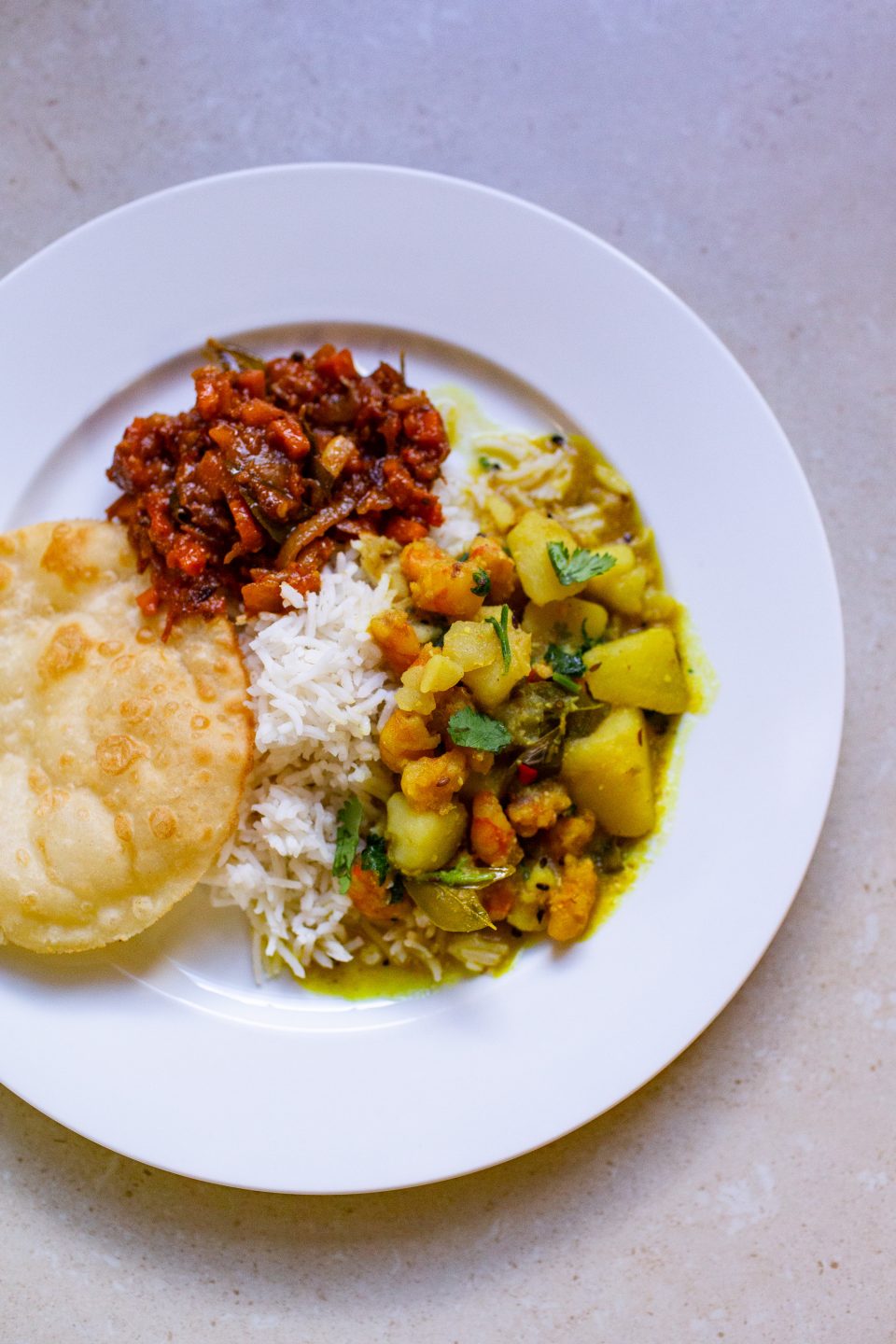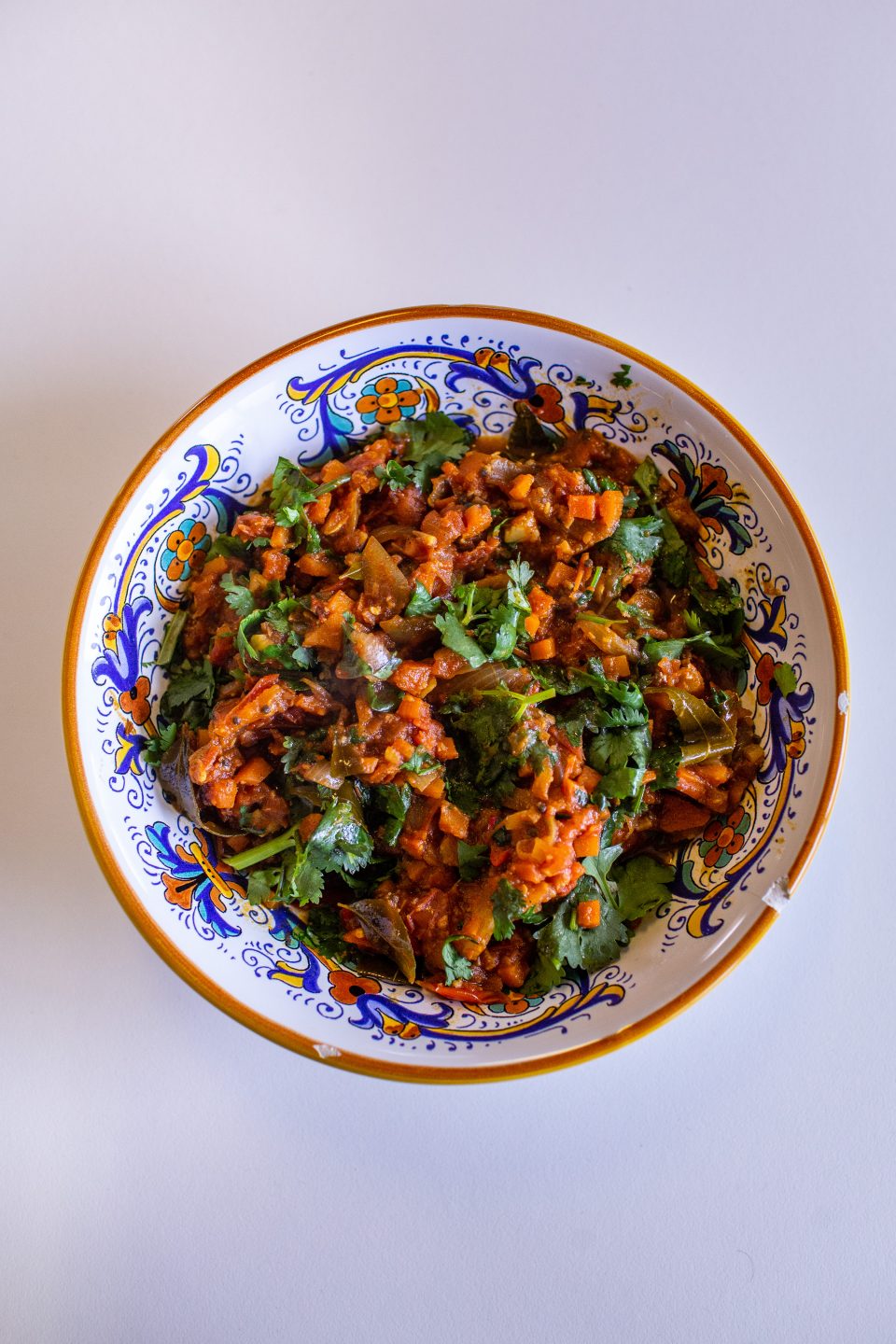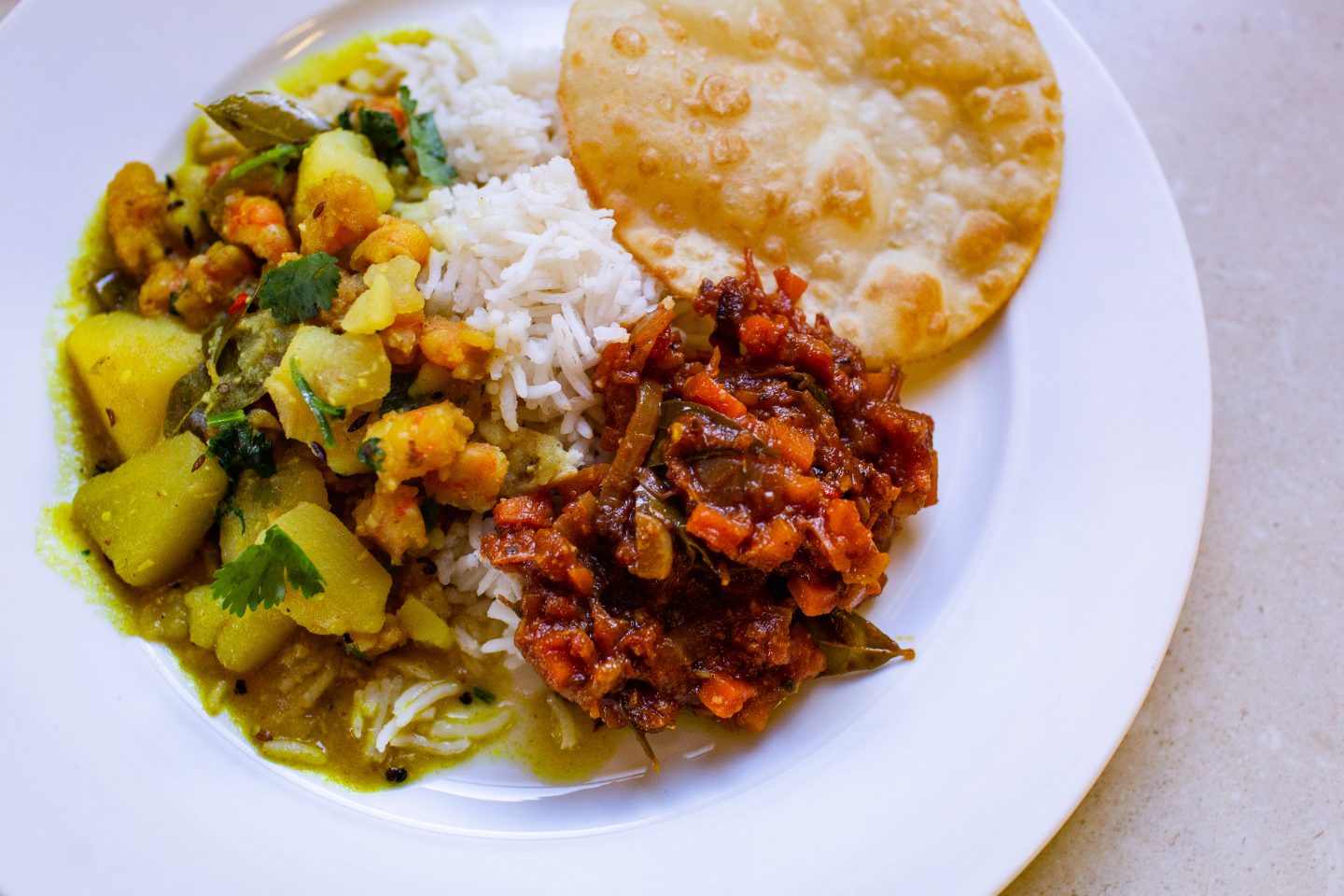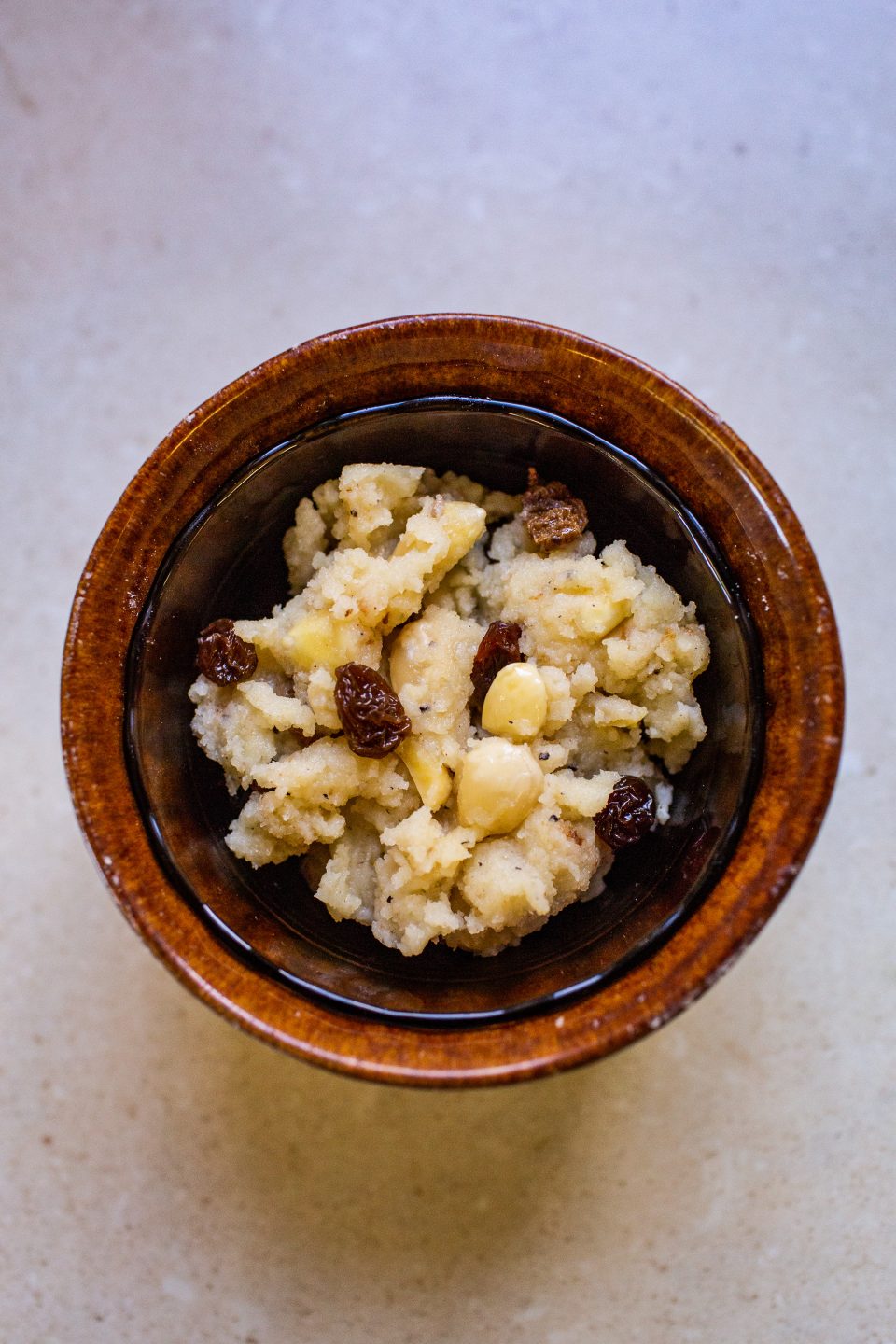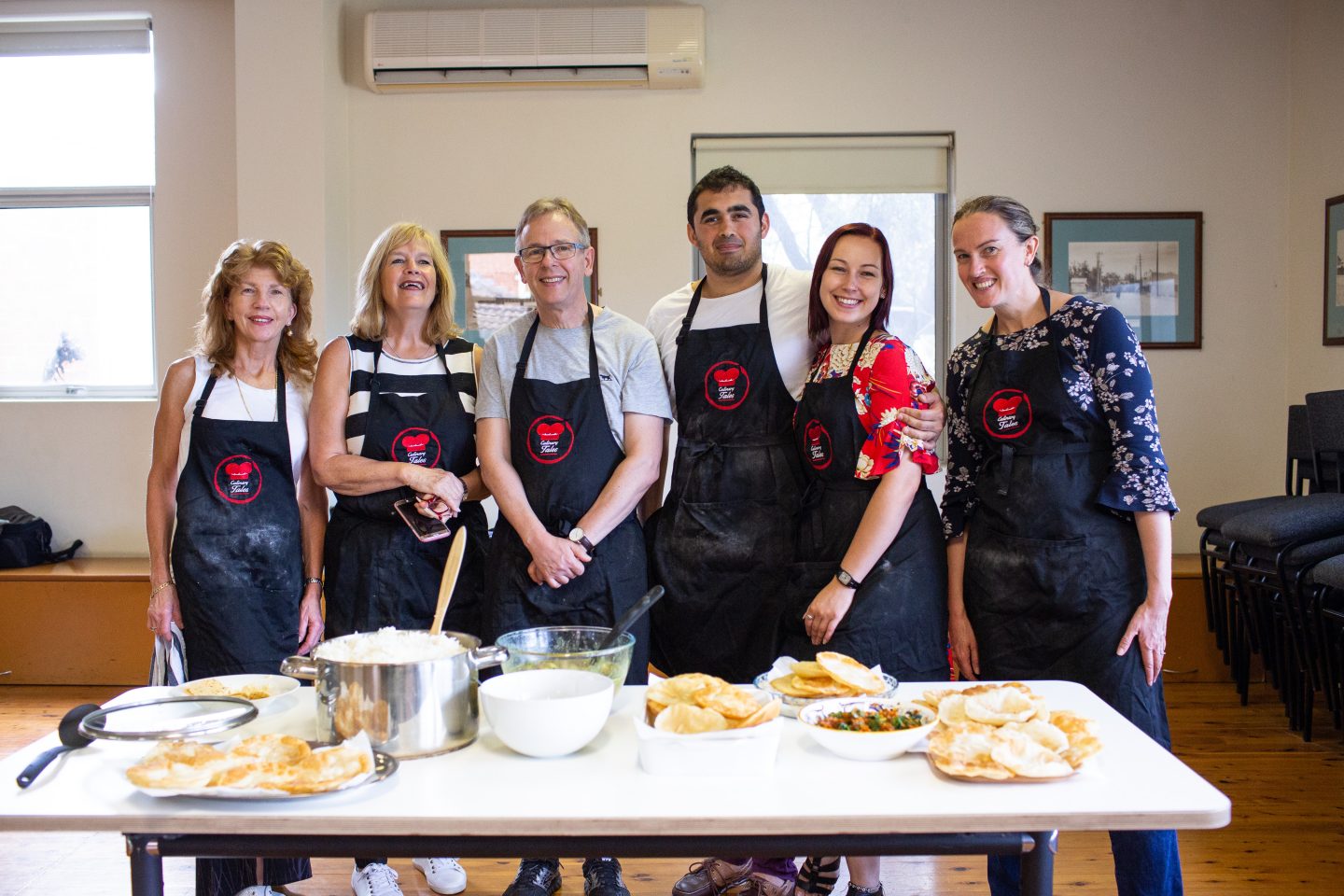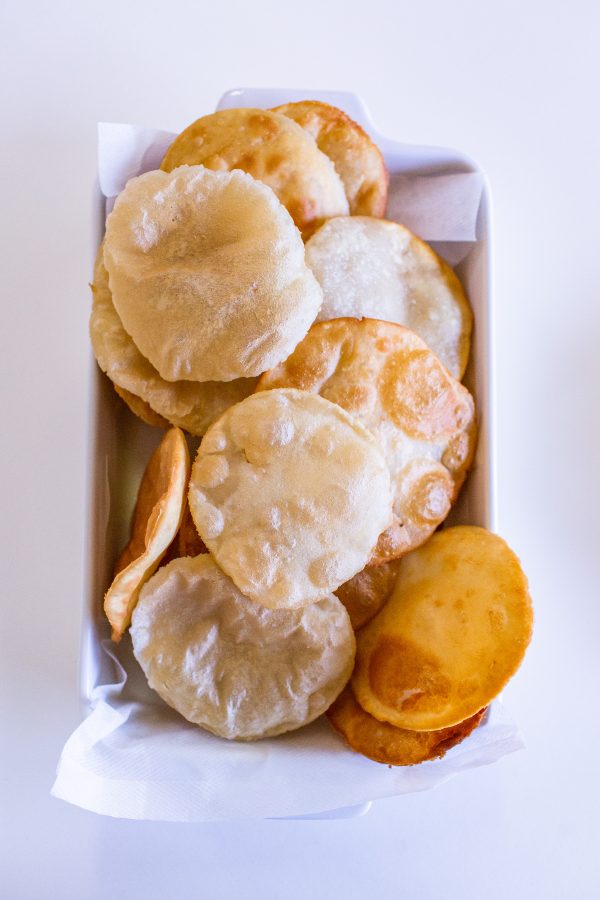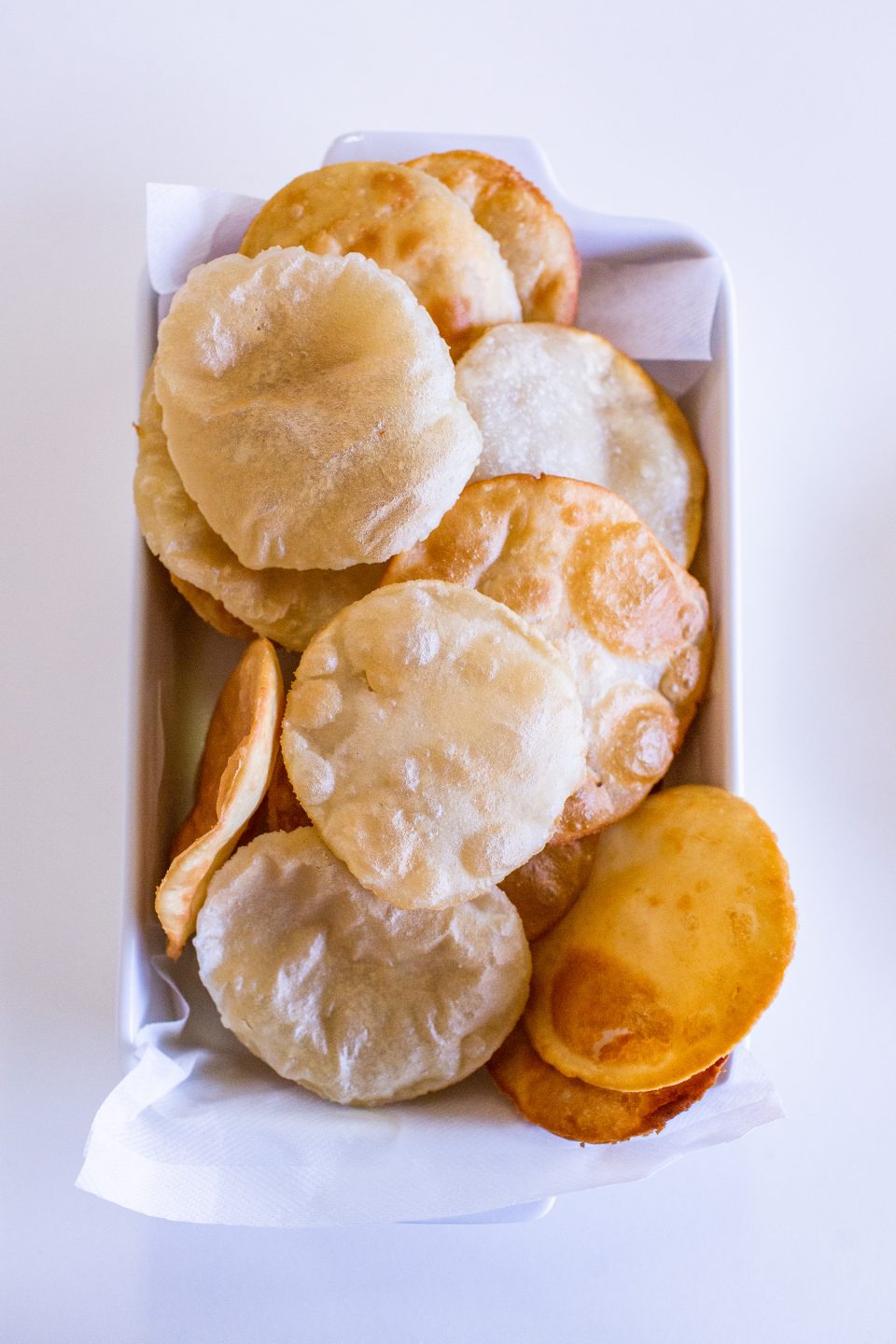 Puri (Indian Fried Bread)
Prep time: | Cook time: | Serves 10
5 cups of plain white flour
5 cups of Water
For deep frying: 2L of oil
Boil water and add 5 cups of flour.
Leave it for 5 minutes to cool.
Mix the flour in with the water to make the dough.
Separate the dough into small balls.
Roll each ball flat on board till they become thin circle sheets.
Deep fry the puri on both sides for a few seconds under it is golden brown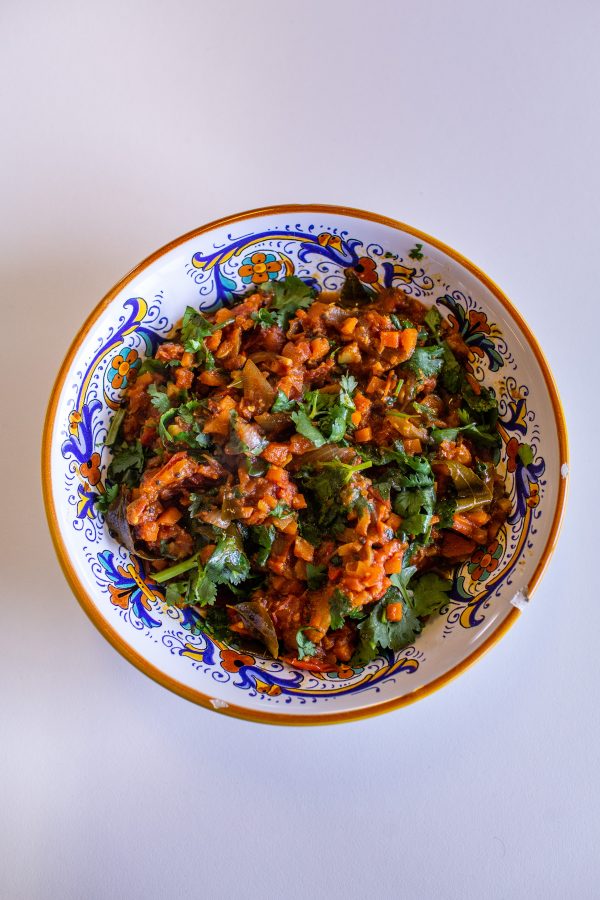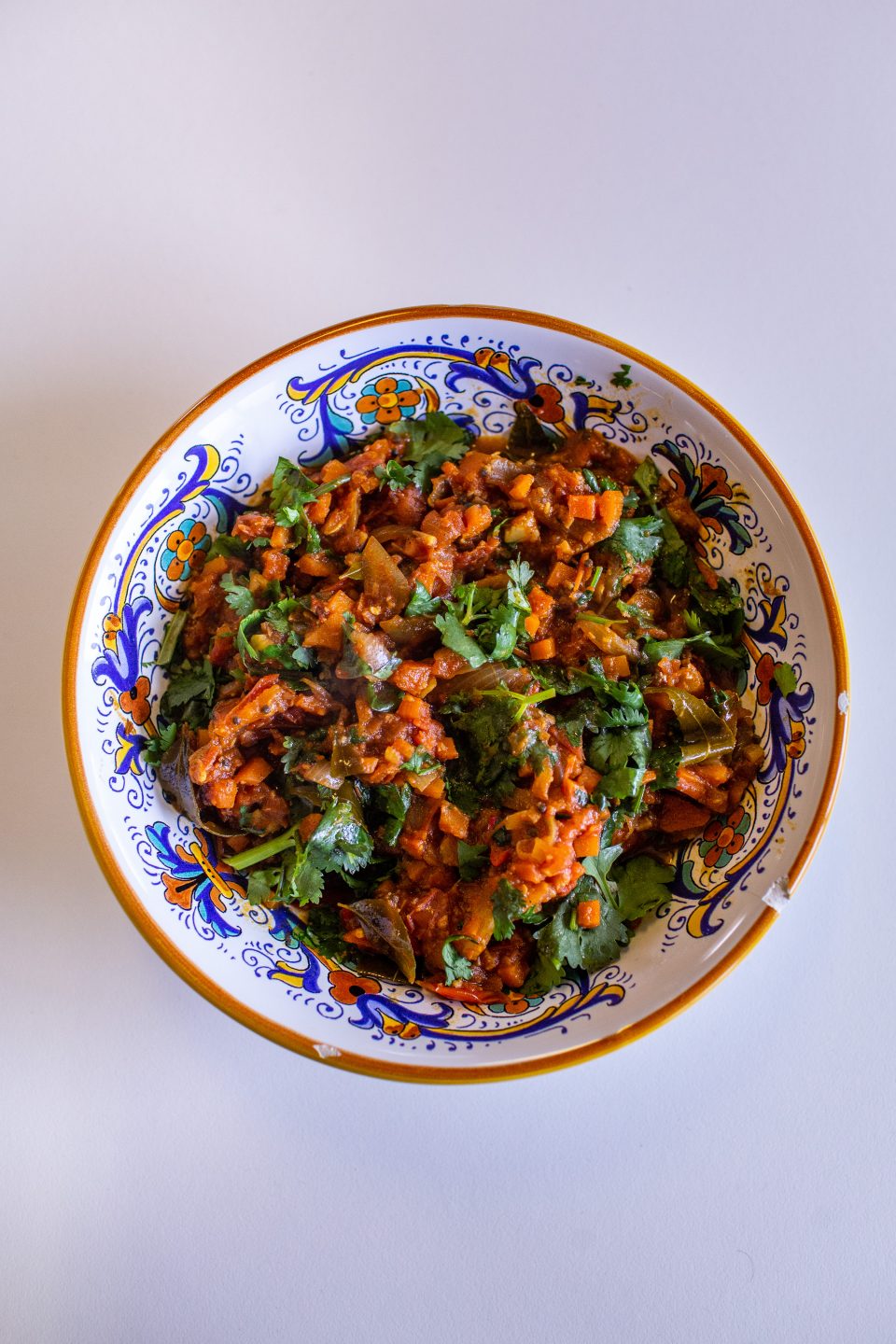 Tomato Chutney
Prep time: | Cook time: | Serves 6
1 tbsp black mustard seed
1 sprig of curry leaves
1⁄2 cup of chopped coriander leaves
2 chopped onions
2 cloves of garlic
1 tsp of turmeric powder
2 grated carrots
5 small chilies
6 chopped tomatoes
2 tbsp of oil
Salt to taste
Place pot on stove, heated to medium-high temperature.
Add oil, mustard seeds, curry leaves, onion and garlic.
Cook til brown then add turmeric powder, grated carrots and chilies.
Stir to combine then add chopped tomatoes and salt according to taste.
Let the mixture cook it's a thick consistency, remembering to remove curry leaves at the end.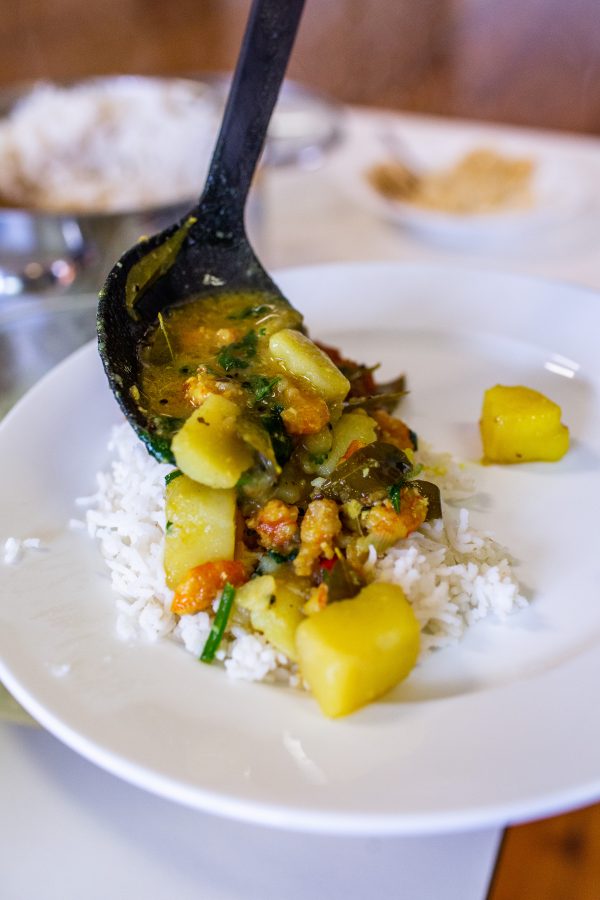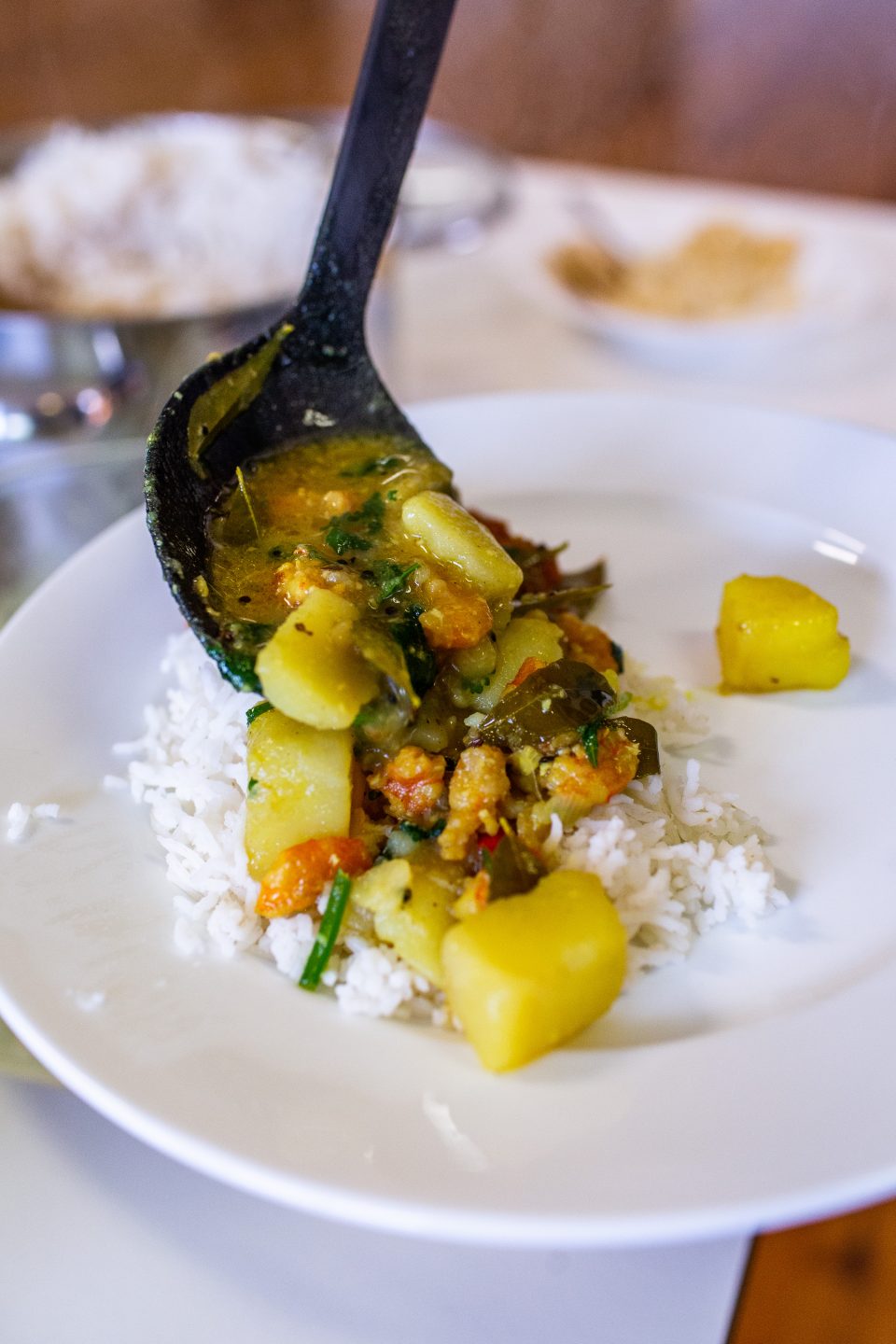 Prawn and Vegetables Curry
Prep time: | Cook time: | Serves 4
1 tbsp of black mustard seed
1 tbsp of cumin powder
2 chopped onions
1 sprig of curry leaves
2 cloves of garlic
1 tsp of turmeric powder
1⁄2 of desiccated coconut
4 chopped potatoes
4 cups of prawns peeled and chopped in small pieces
2 tsp of curry masala
4 chopped tomatoes
5 cups of water
1⁄2 cup of chopped coriander leaves
4 tbsp of oil
salt to taste
Place pot on stove on medium-high heat.
Add 4 tbsp of oil once it's heated add mustard seeds and cumin.
A few minutes later, once the spices have become aromatic, add the chopped onion and curry leaves.
Once the onions have browned, add garlic and turmeric powder.
Once the garlic has browned added desiccated coconut.
Once it is brown add potatoes, stir well and then add the prawns.
Add salt and masala and stir well.
Add chopped tomatoes, stir well and wait for a few minutes.
Then add 5 cups of water, lower the heat and let it cook.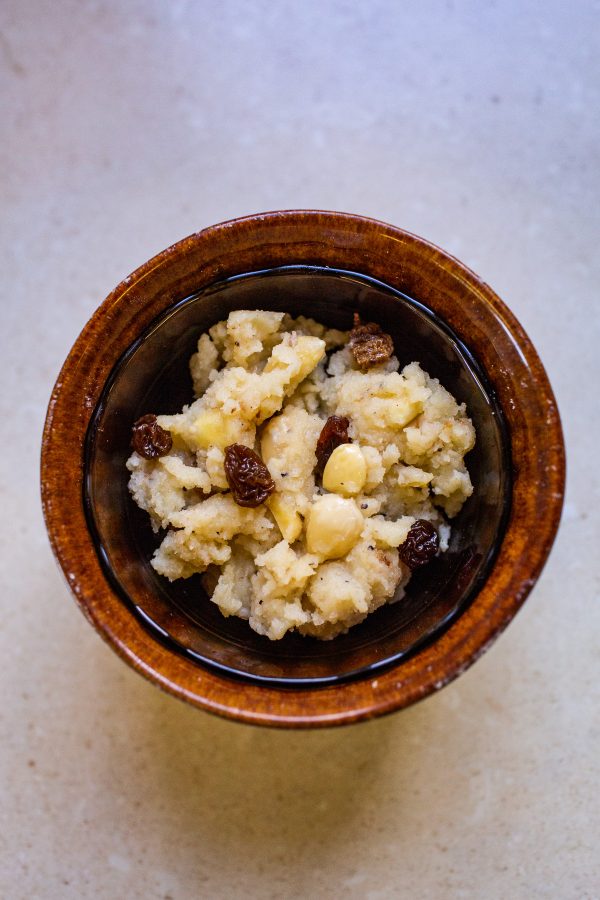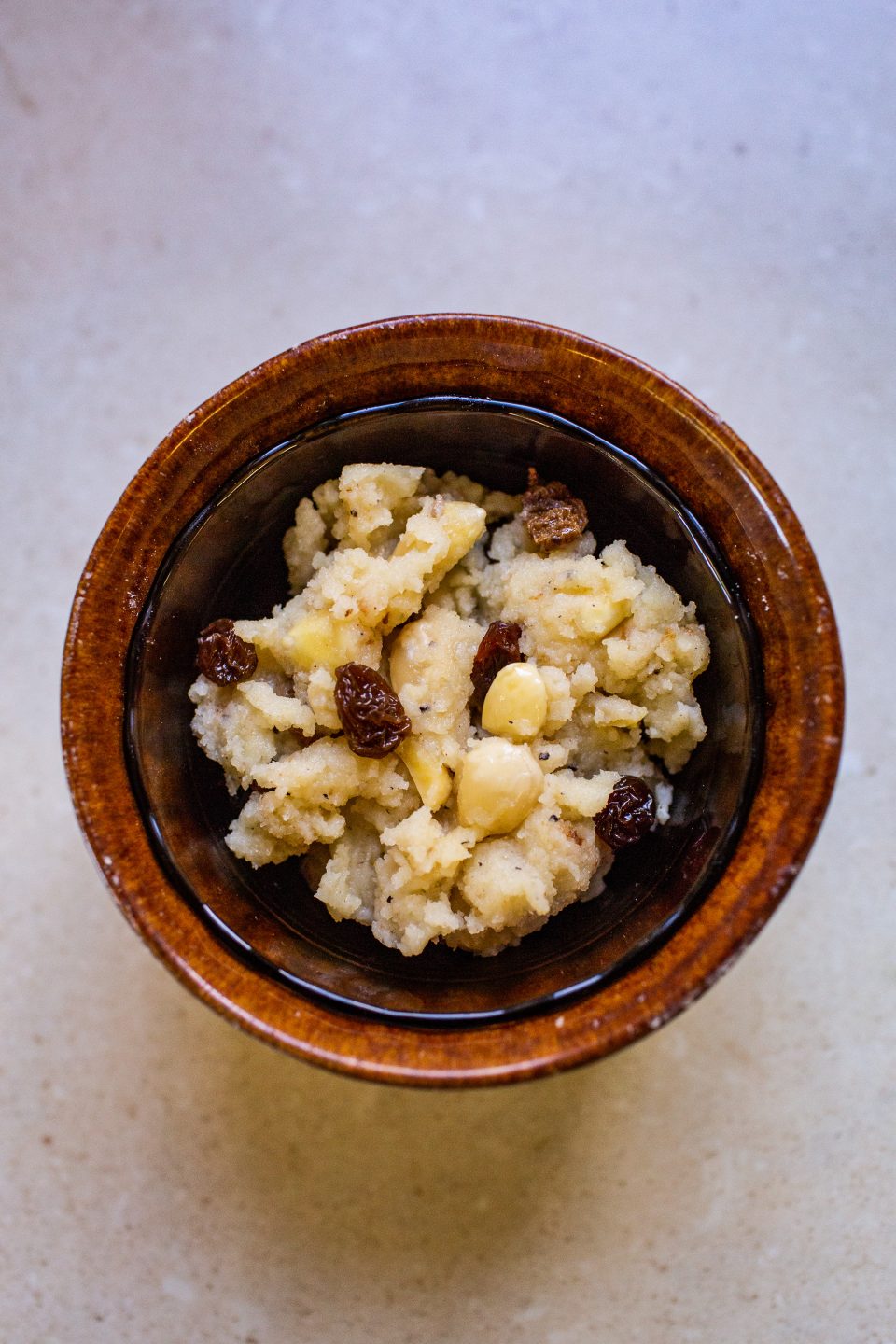 Halwa Semolina
Prep time: | Cook time: | Serves 10
6 tbsp of butter
1 packet of semolina
1 small packet of almonds, soaked in warm water then peeled
1-2 tbsp grinded cardamom seeds
10 cloves, cracked open
1 handful of sultanas
3 tbsp of sugar
1 litre of milk
Heat the butter on a saucepan.
Fry semolina in heated butter.
Add sultanas, semolina, almonds, cardamom and cloves.
Fry the mixture until it is brown.
Mix sugar with milk in a separate bowl.
Add the milk and sugar mixture when the semolina mixture is brown.
Lower the heat and let the milk soak in.
Serve hot or with ice cream.