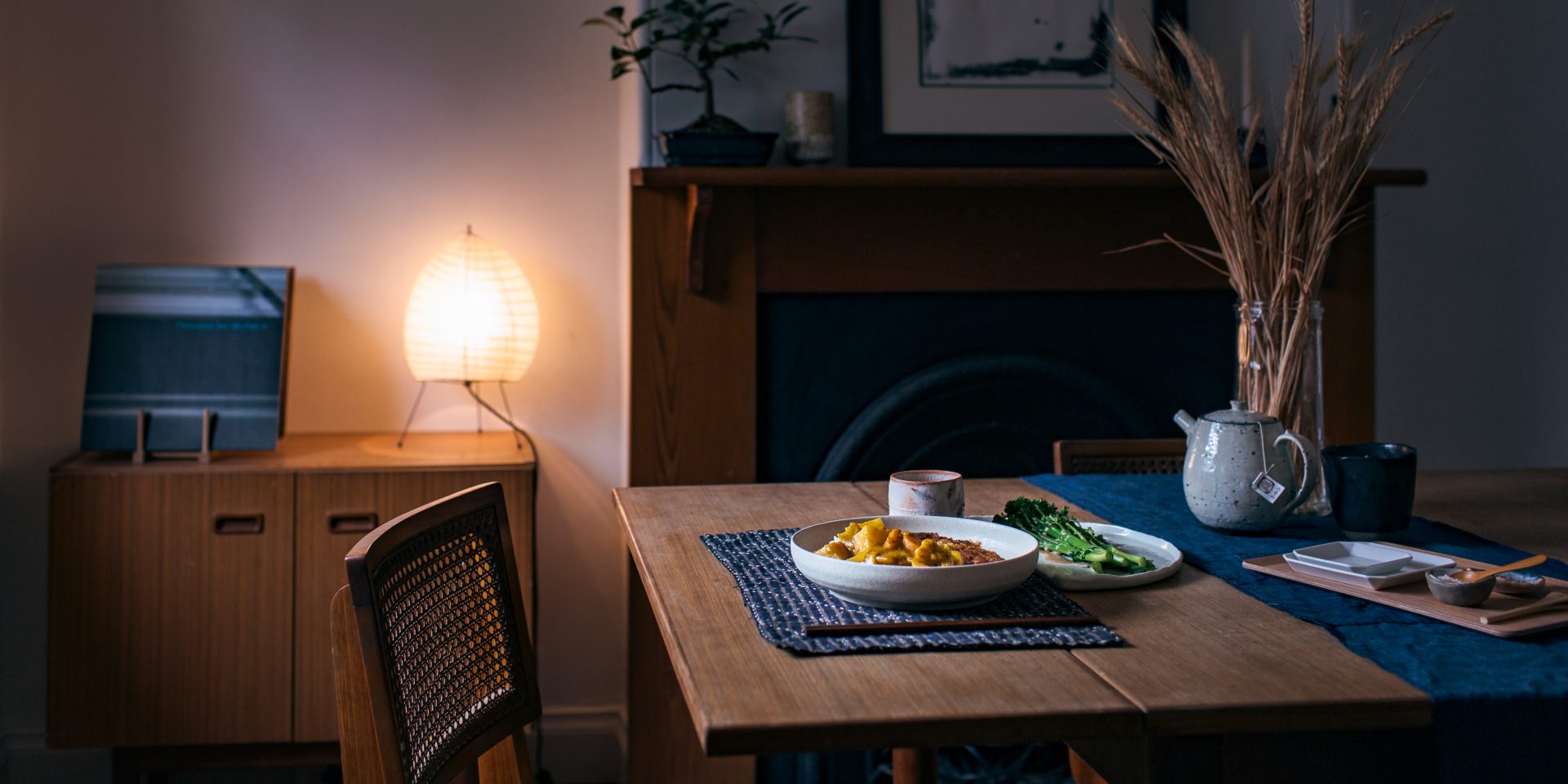 When Tara went to Japan for the first time she was really overwhelmed by their culture. The Japanese had obvious respect for their belongings and design. Everything seems so well thought out and practical. It was a big eye opener on how different people live in Australia. It became apparent to Tara that we live in a society that wants everything now, at the cheapest price and once the trend changes, we throw it and go to the next thing. So when Tara came back from Japan, she quit her job and has been working on building an ethical and sustainable brand – the Provider Store since 2014.
"I am super impressed with the way the Japanese learn a skill and absolutely master it. This is where my obsession with ceramics, hand carved cutlery and brushes come from."
"I have been teaching myself how to cook the last couple of years, but never really ventured into Japanese food. I got my self an easy cookbook from Kinokuniya and the first thing I did was try making a Chicken Katsu curry. I was totally impressed with how it turned out and have been tweaking it and making it better ever since. Although this dish is comfort food, I have always been obsessed with healthy eating. I substitute any sugar for fruit and swap out the bad for the good where I can… except for butter because butter is the best!"
Family origin
Australian/English
I can't live without
Positive energy
Occupation
Founder of Provider Store
Dream Job
I created my dream job! Being able to make and source things for the home and showcase them in my little shop. I love being able to work with creatives all over the world. That's the dream.
Currently I'm obsessed with
Small bowls and spoons. Oh and my little dog, Pocari.
Childhood taste
haha I HATE it now but spaghetti bolognaise (sorry mum)...But she made a great baked dinner.
I will always have in my pantry
Maple syrup
I learnt to cook from
Being obsessed with healthy eating! But I learnt to cook well from buying myself a cookbook at Kinokuniya as a Christmas present to myself. It started from me bring very inspired by my boyfriend's mum. I'd never seen someone debone a fresh market salmon before.
Currently I'm listening to
Lo-fi Hiphop Study Beats
One day I must visit
Lisbon
Go to meal
This yummy dahl that I ate at Grød in Copenhagen. I bought their cookbook and now it's always on the rotation.
I am really good at
Talking. Nonstop.
The unforgettable meal
Kiln in Kyoto. Best steak I have ever eaten paired with natural wine.
My piece of Sydney
Kutti Beach in the summer, alone with a book. Or 6am Sydney Park with Pocari when no one is around - you can watch the sun come up over the city.
Guilty pleasure
a glass of red wine… Oh and baked cheesecake.
Who does the dishes
Whoever doesn't do the cooking.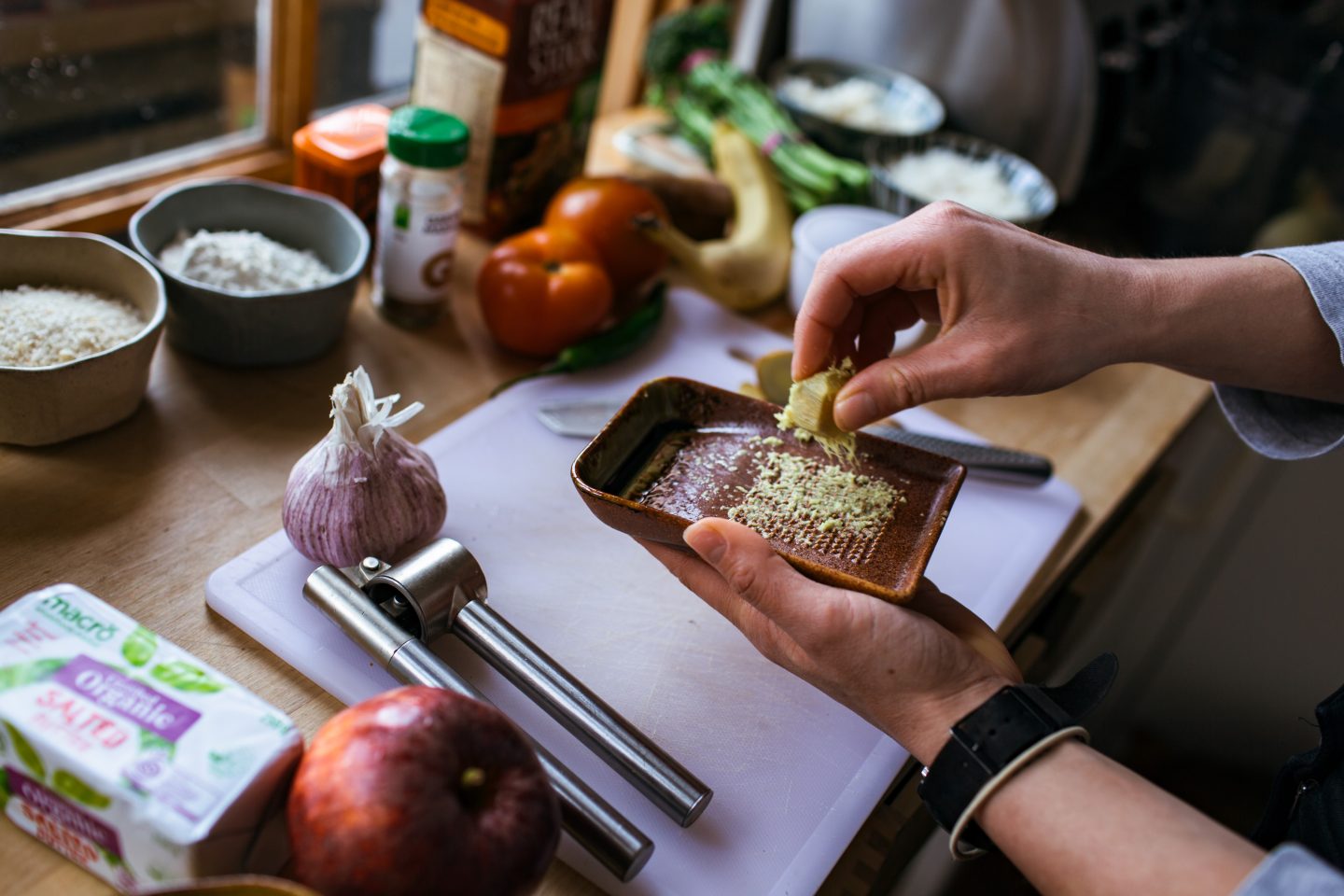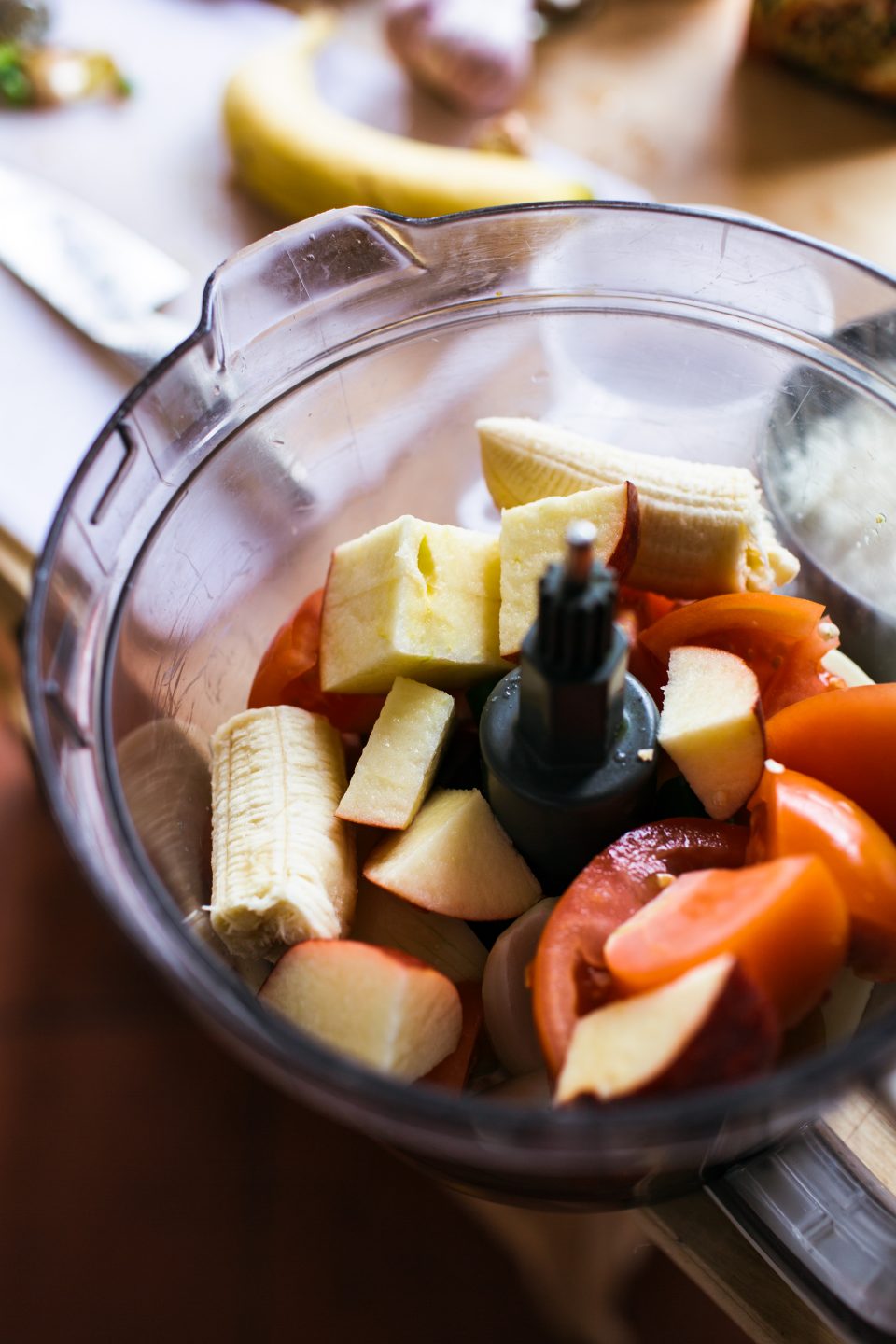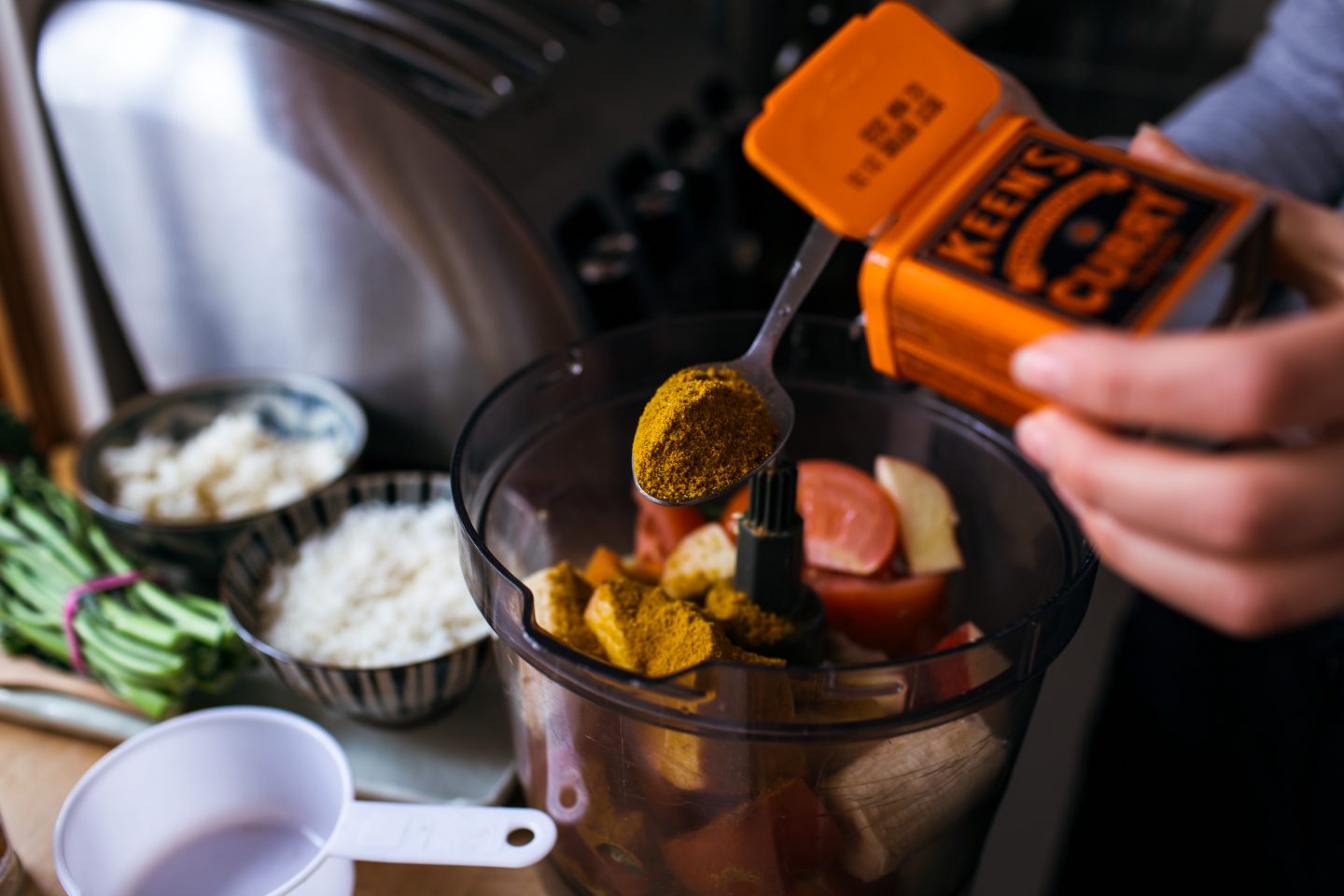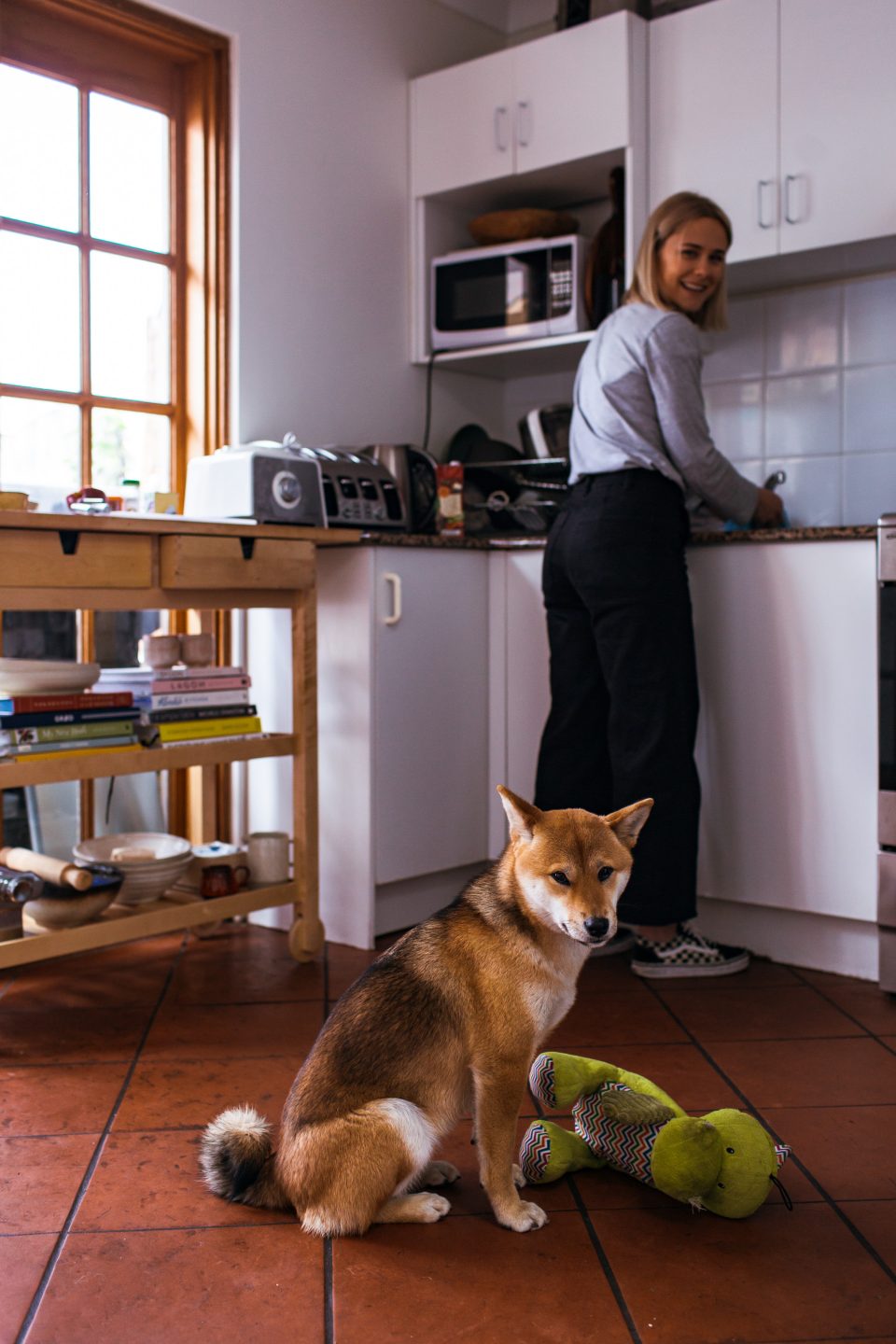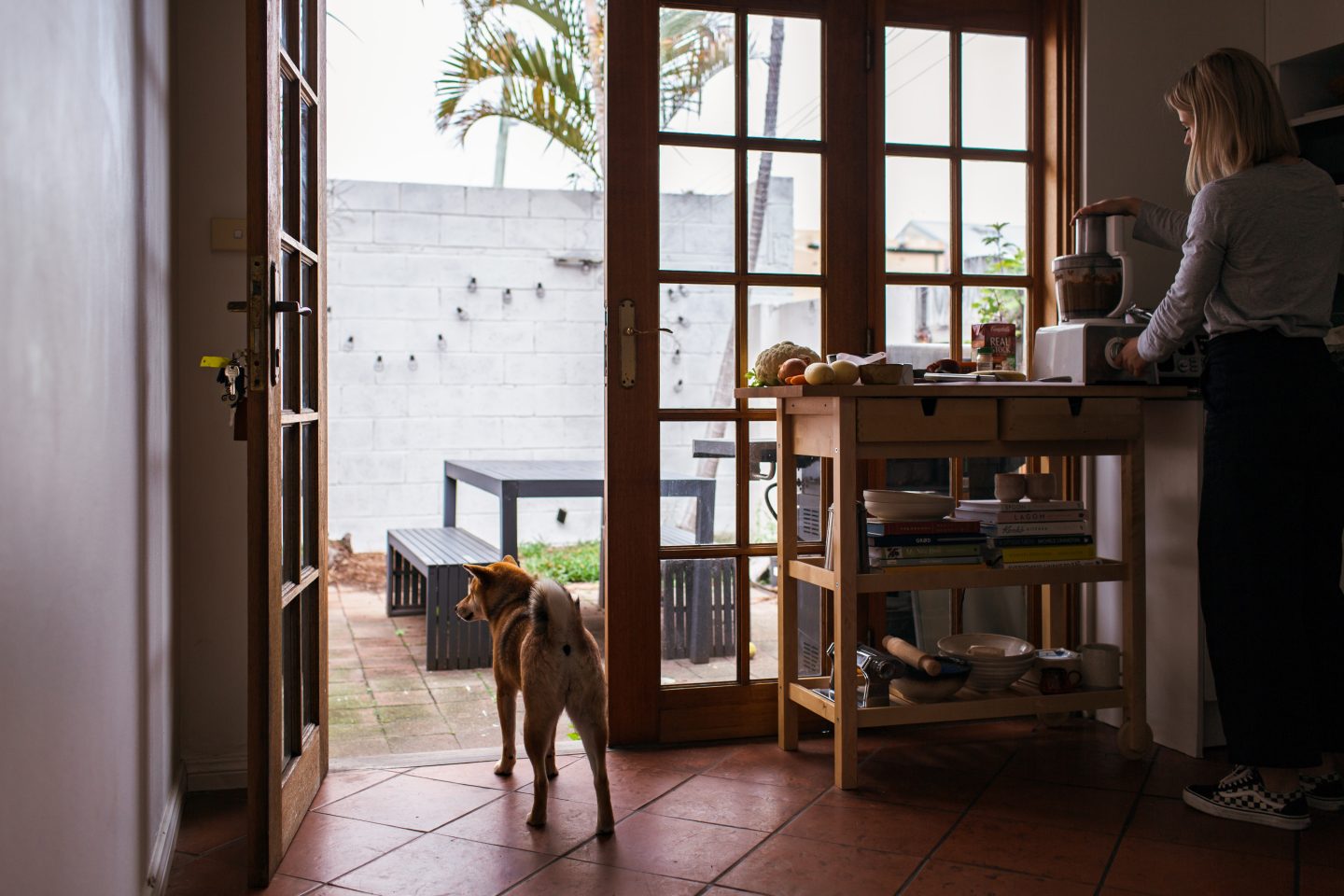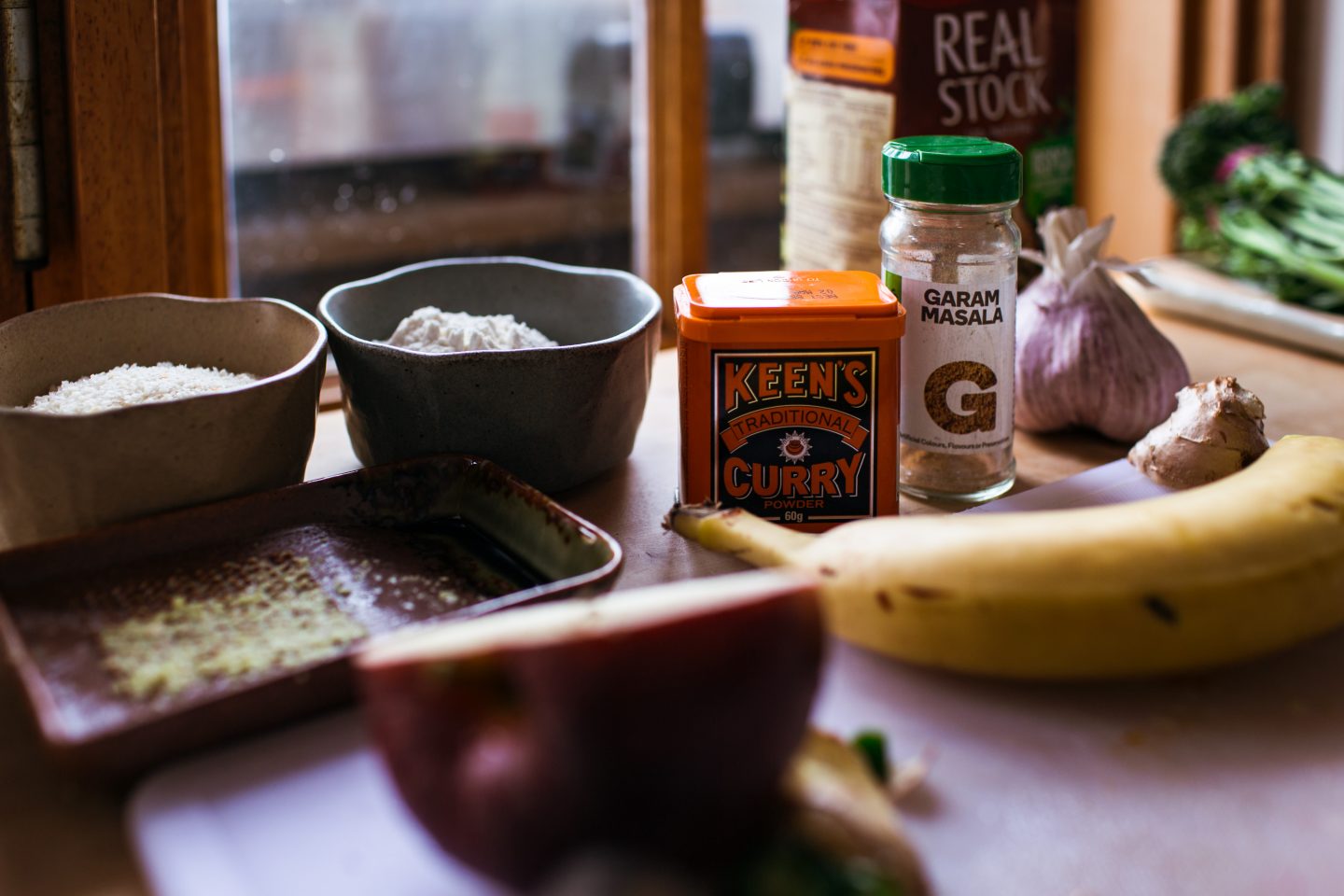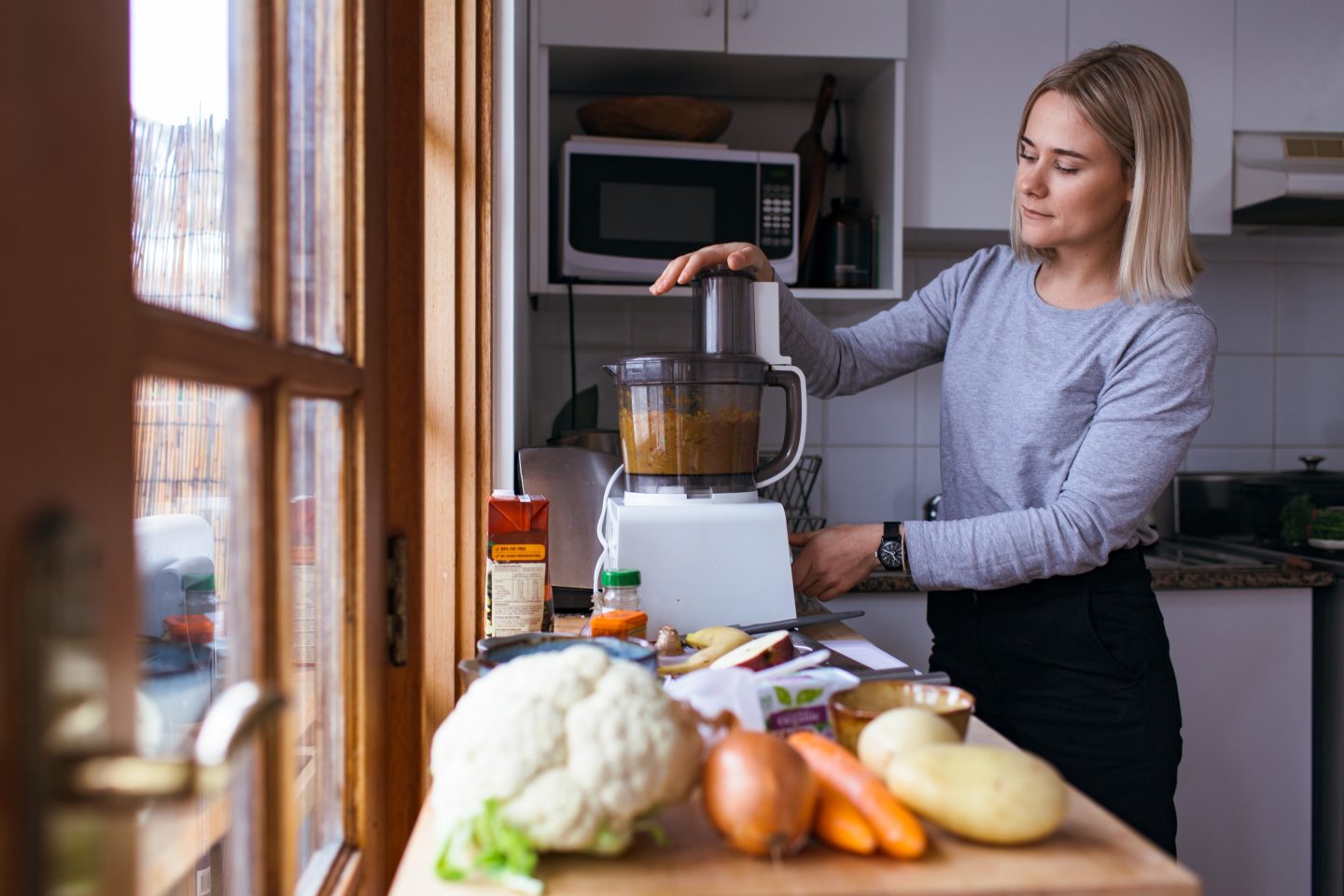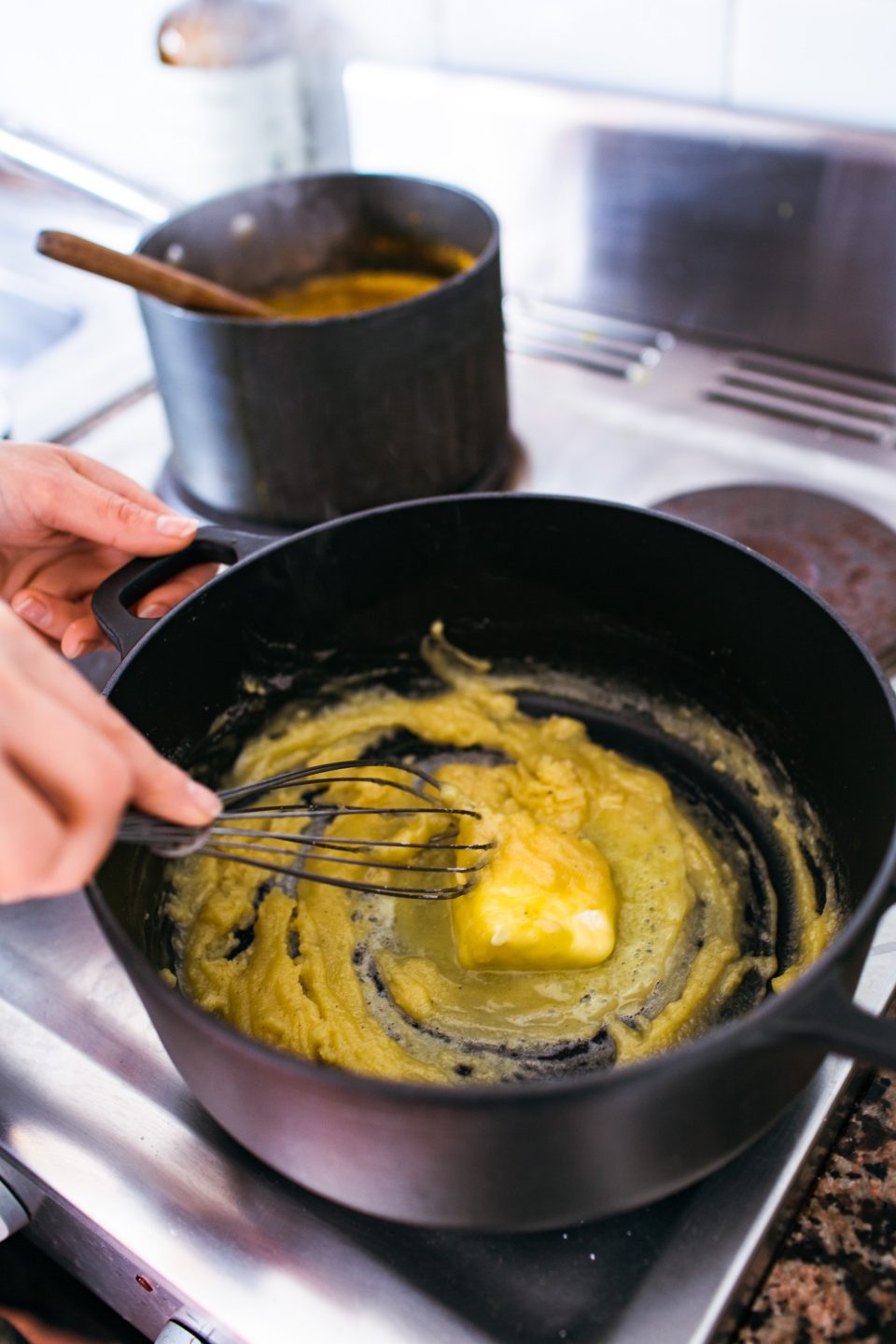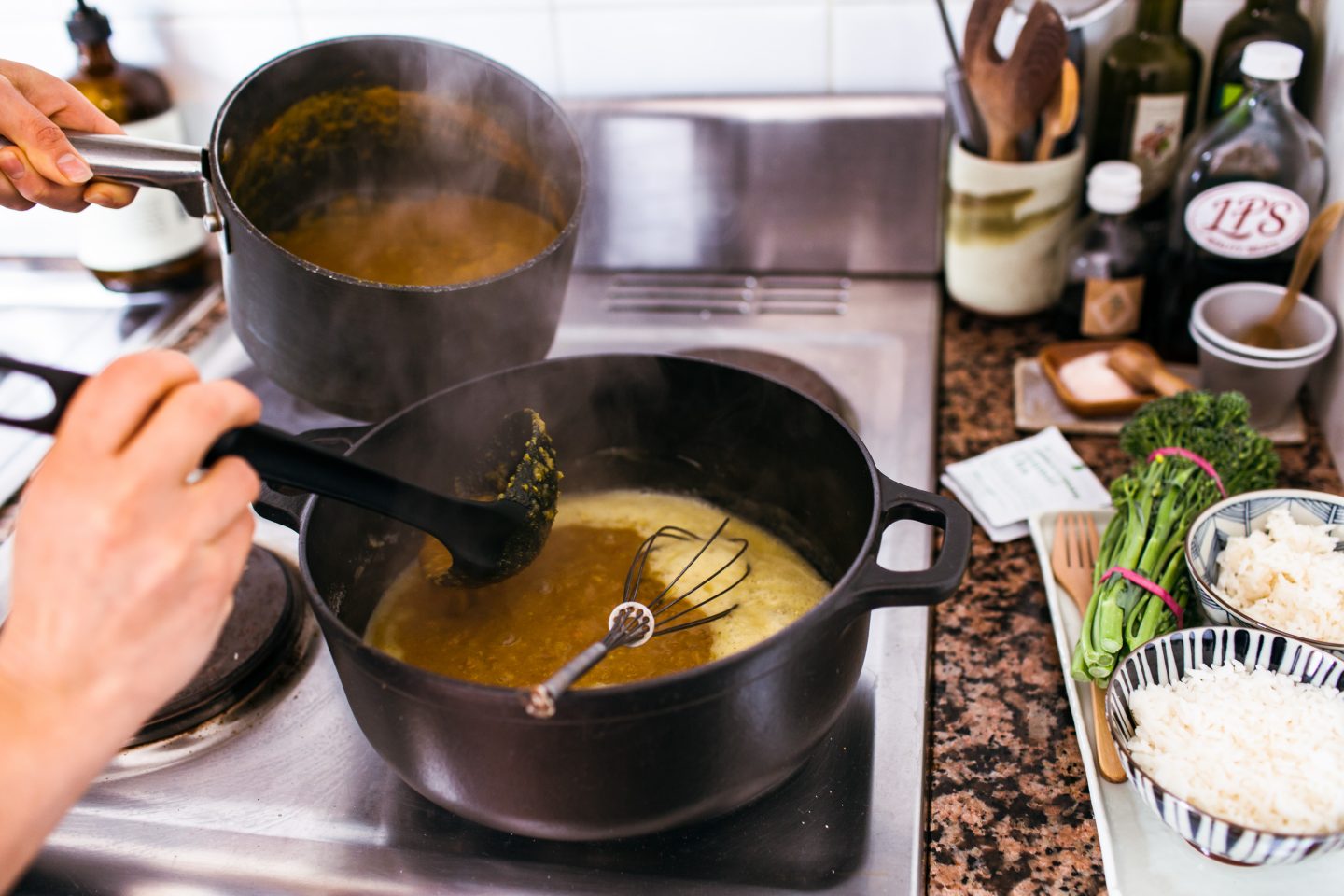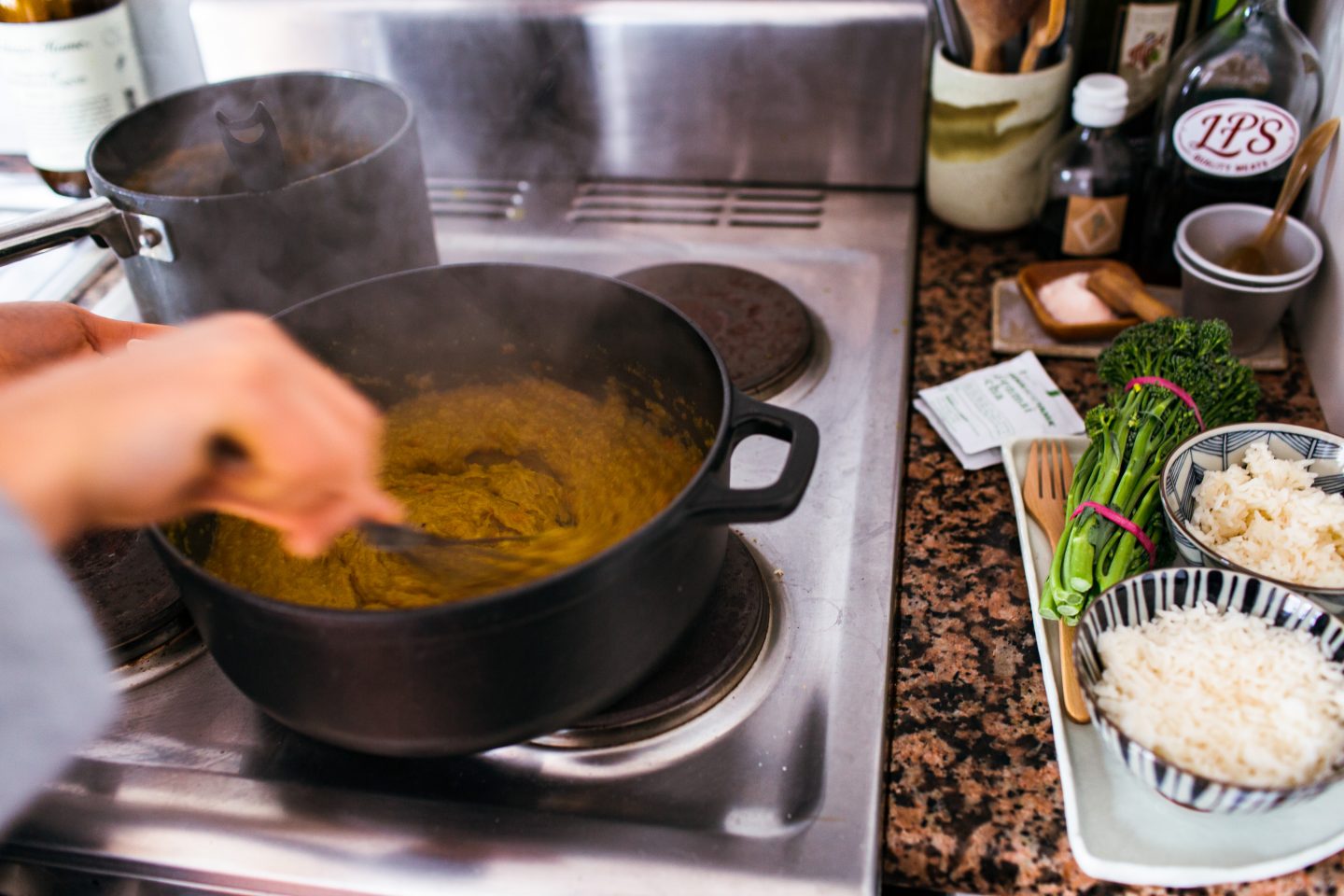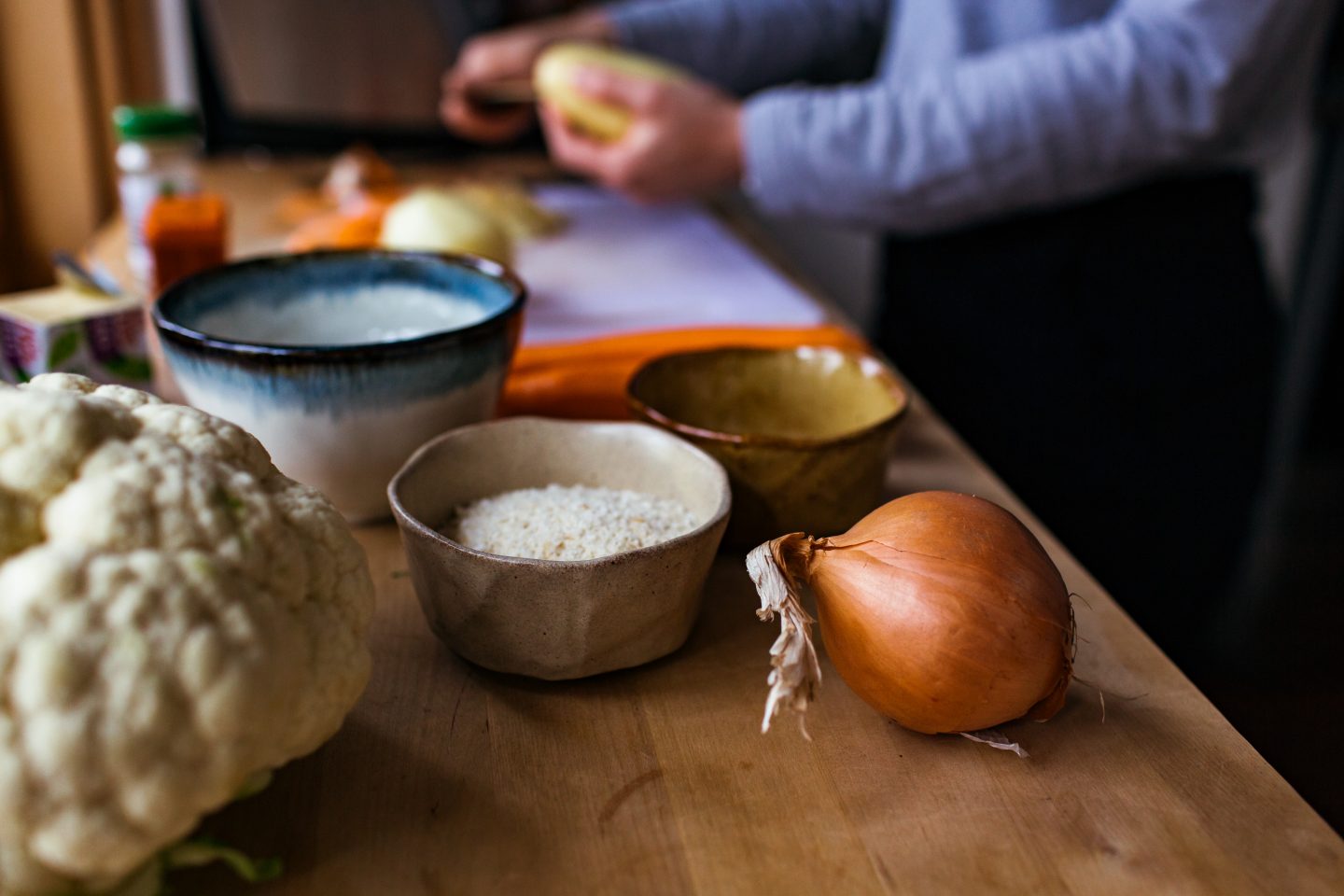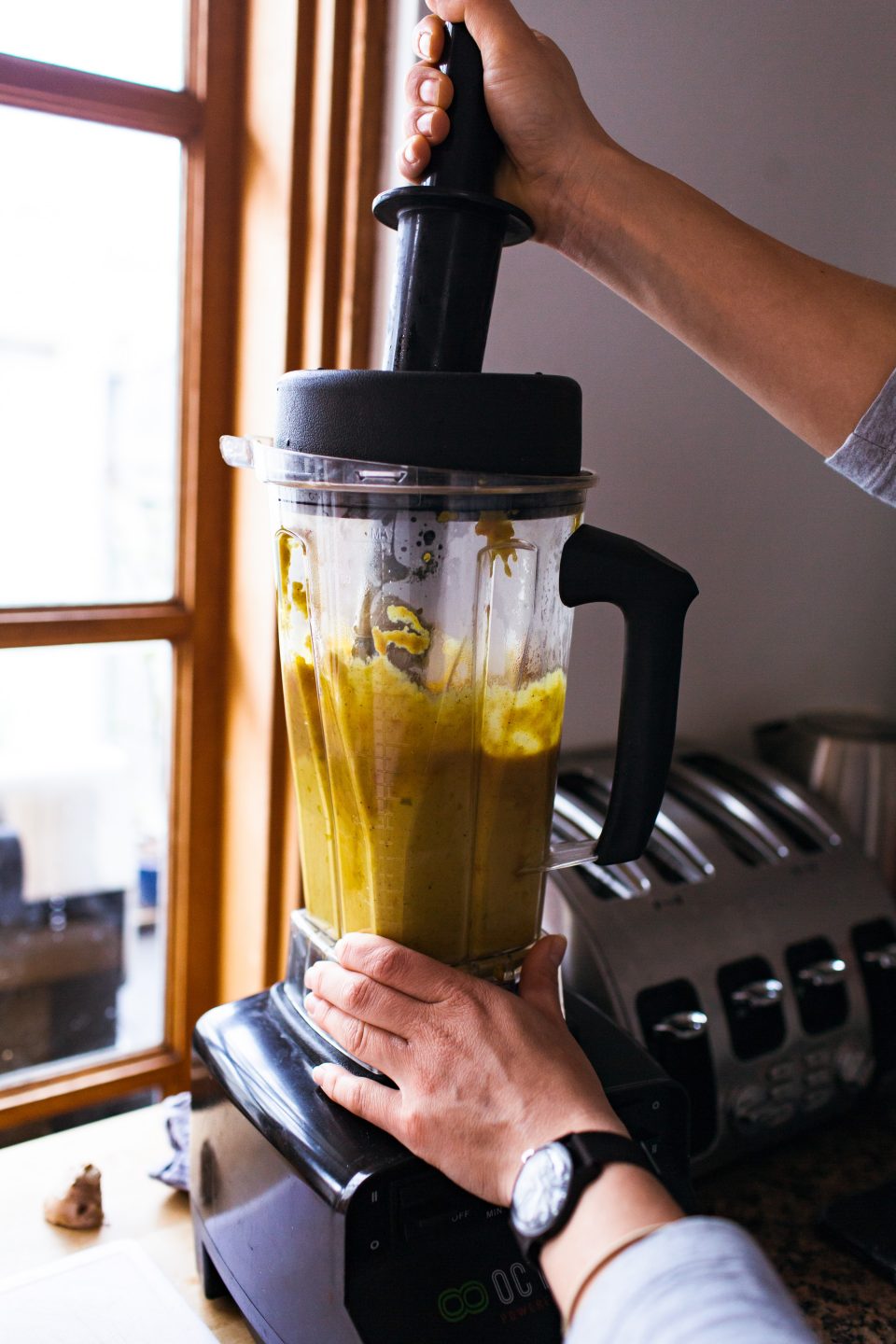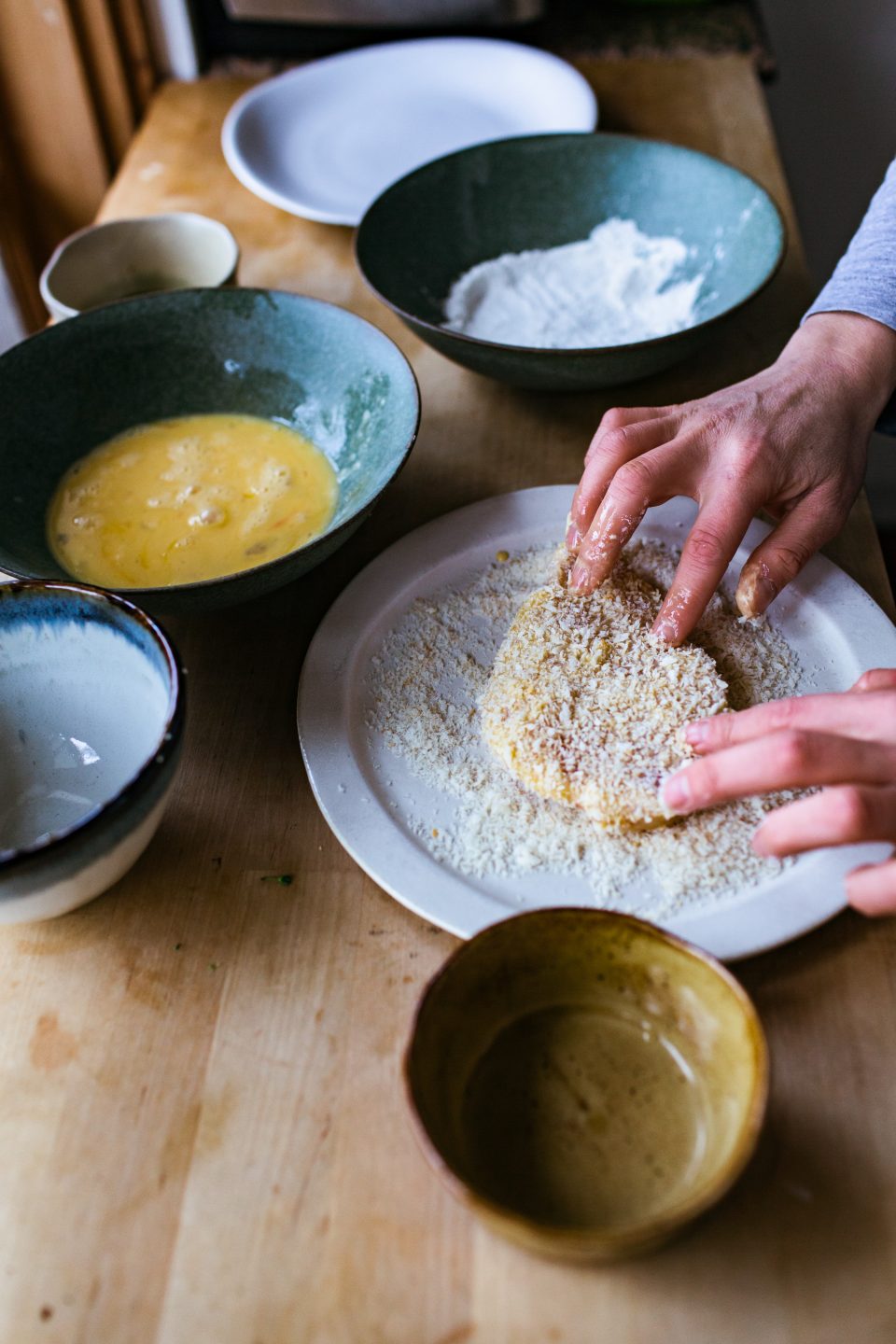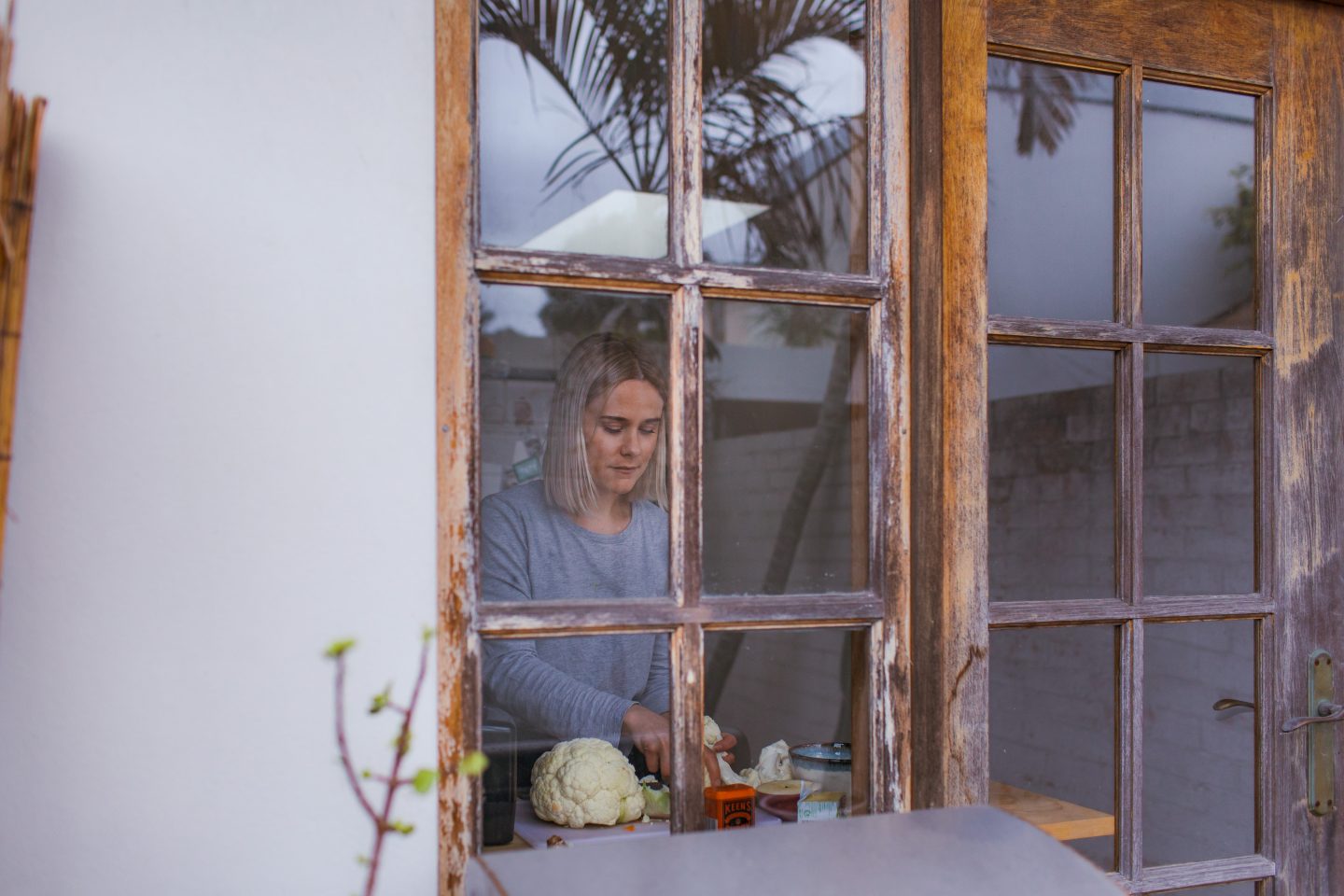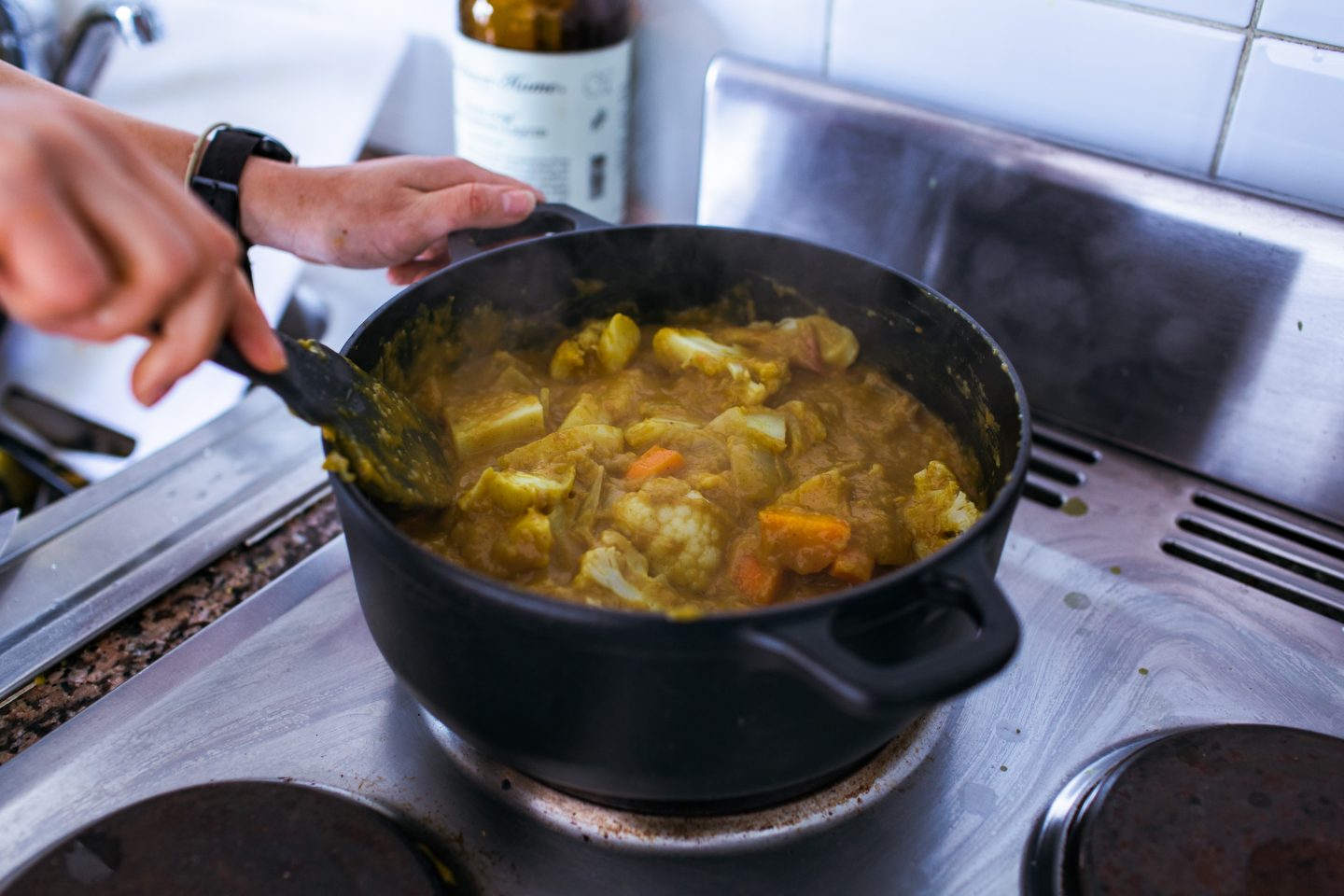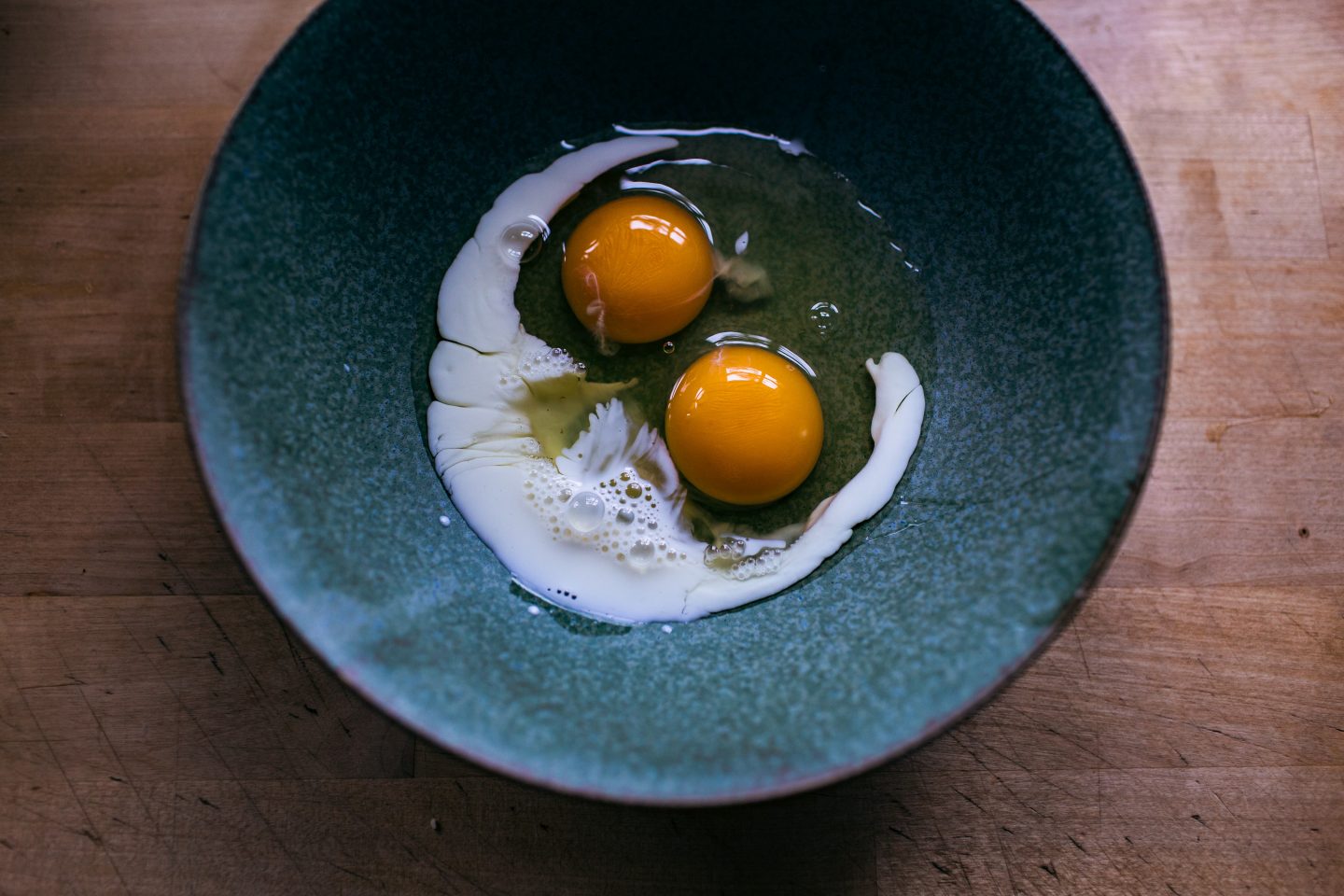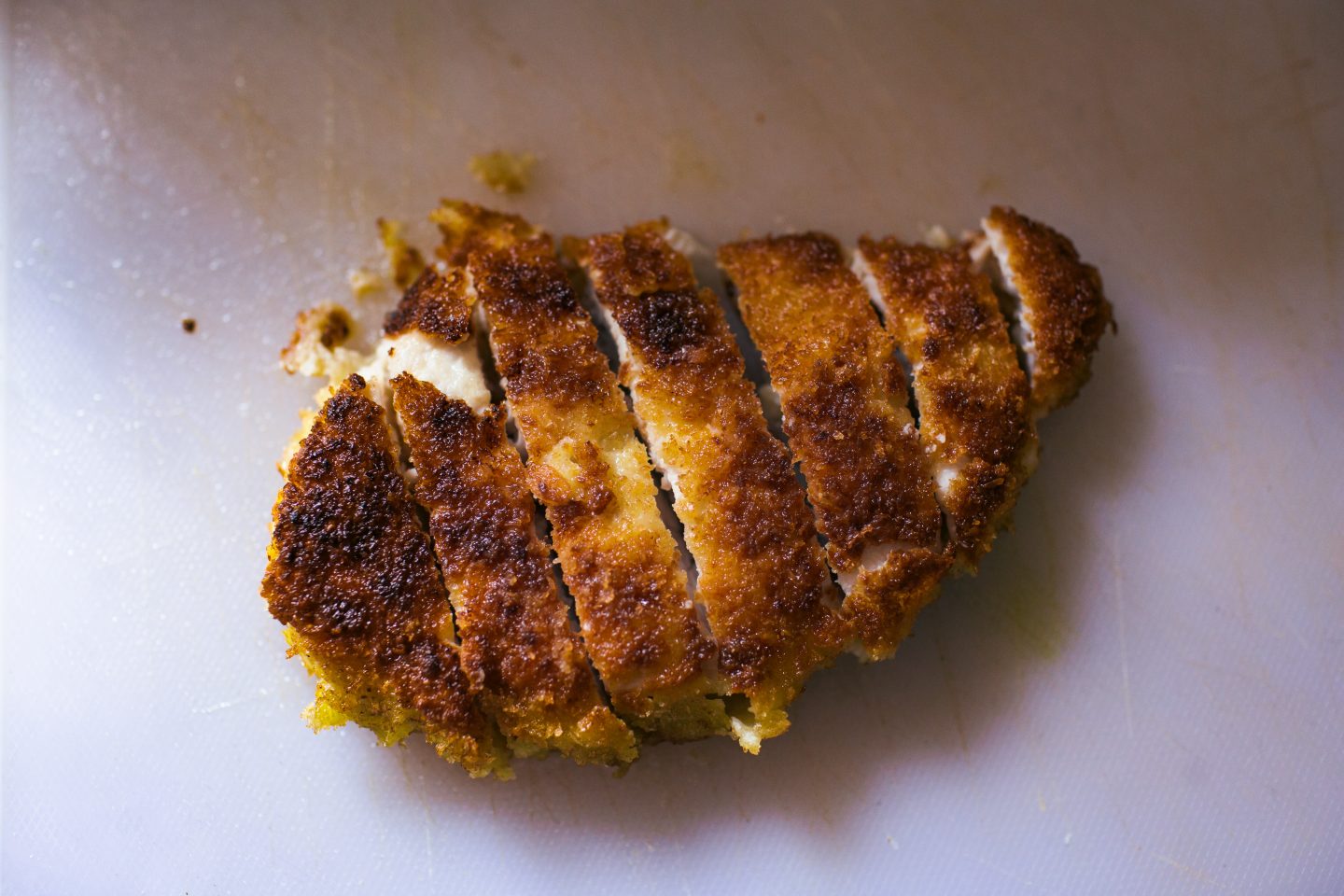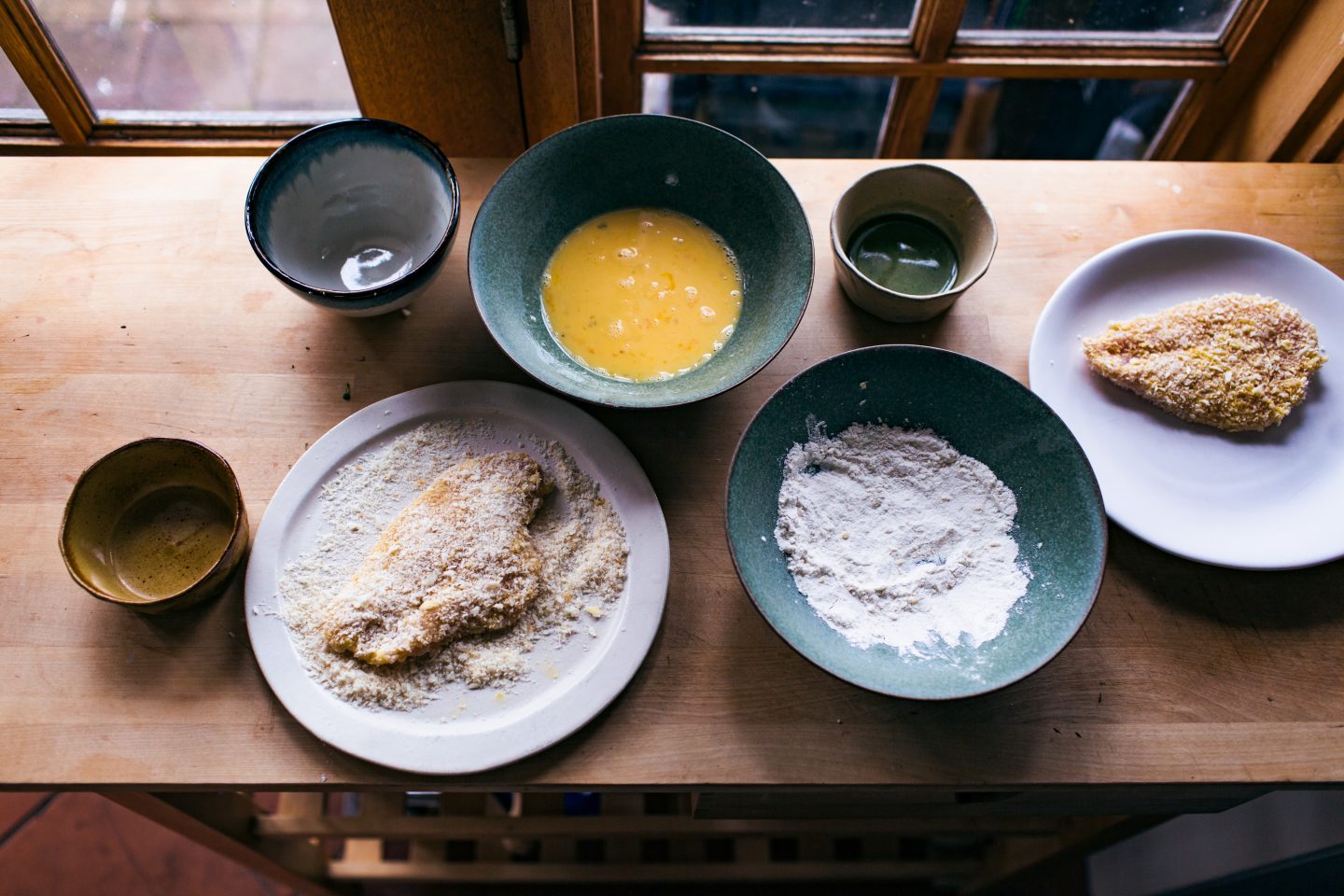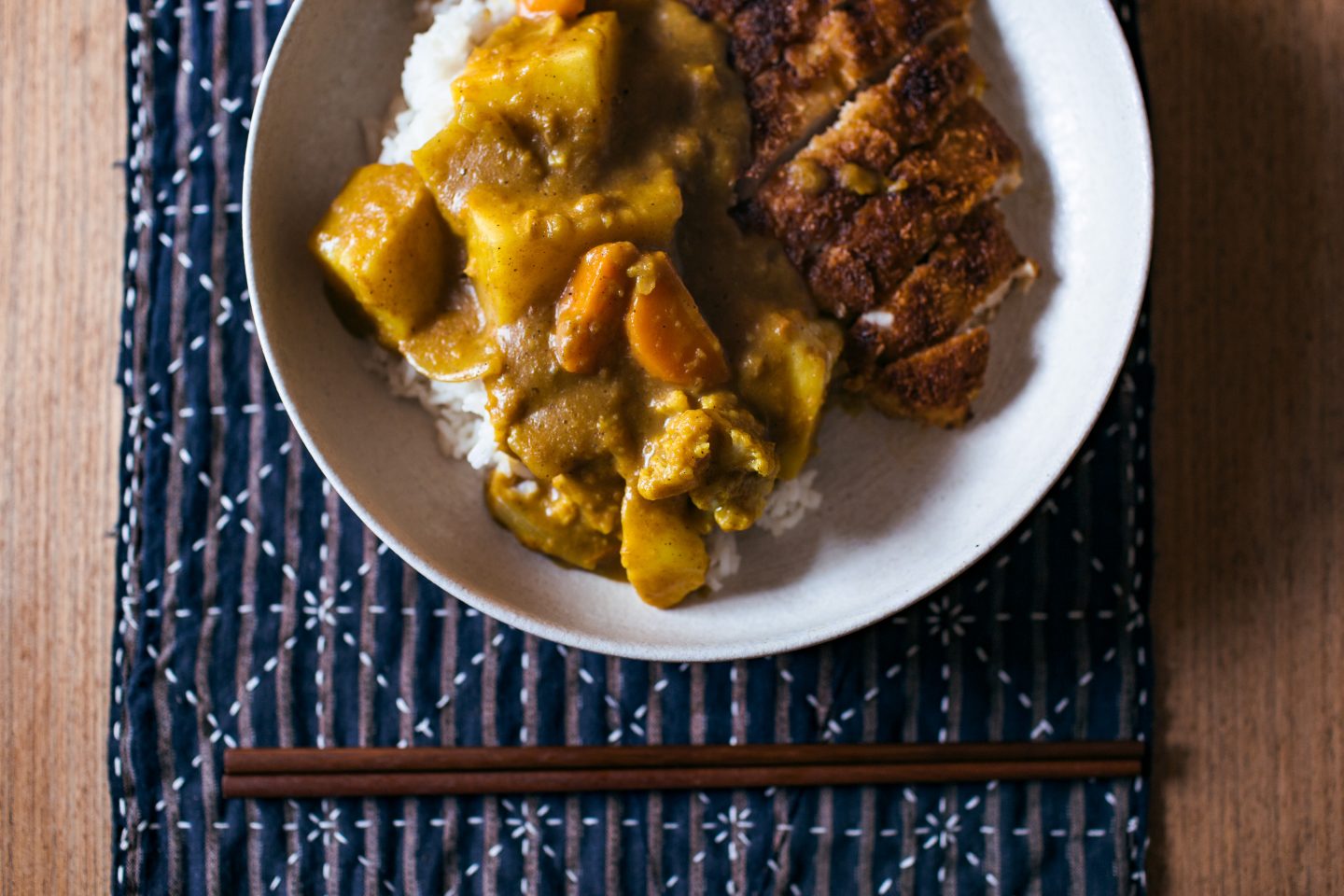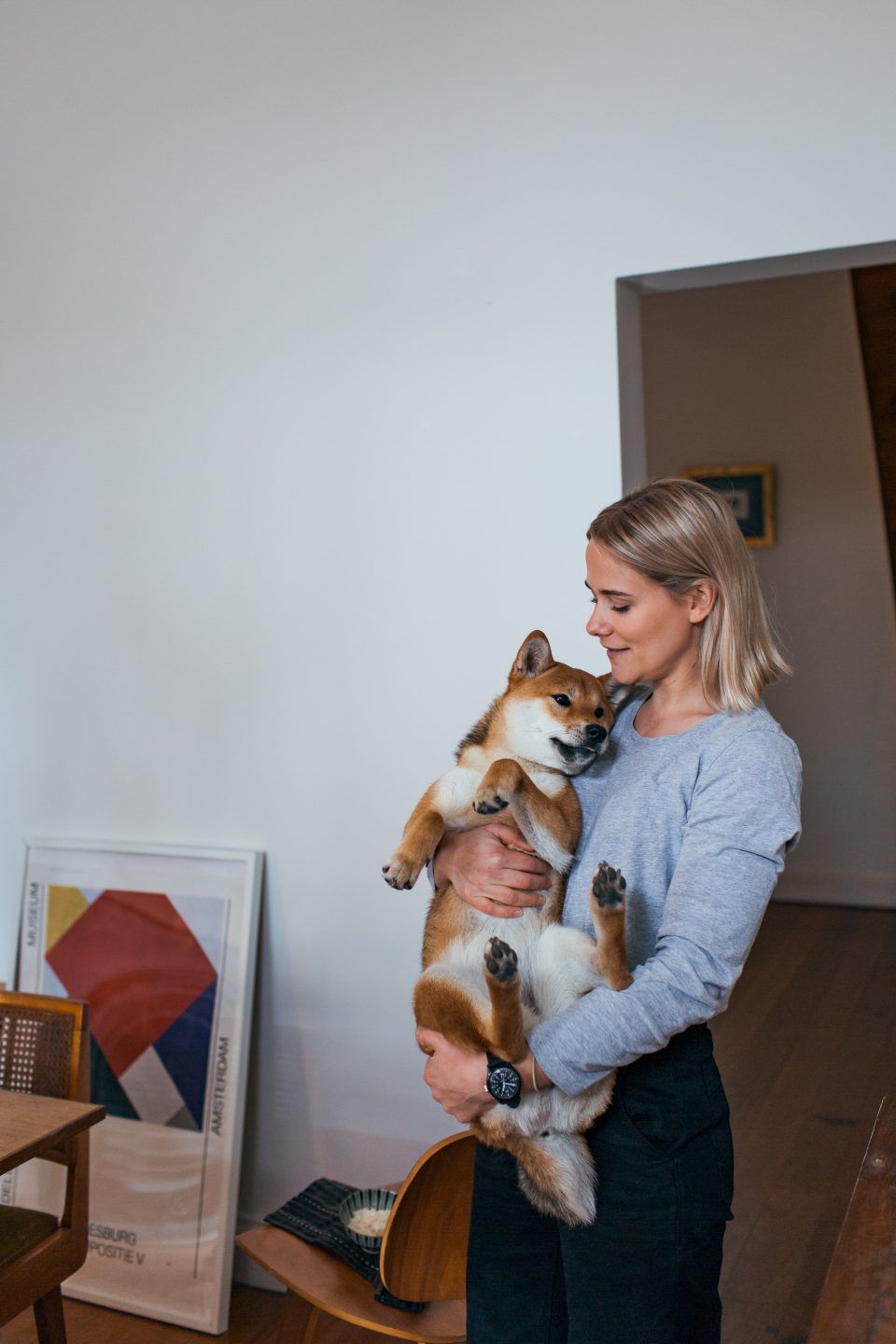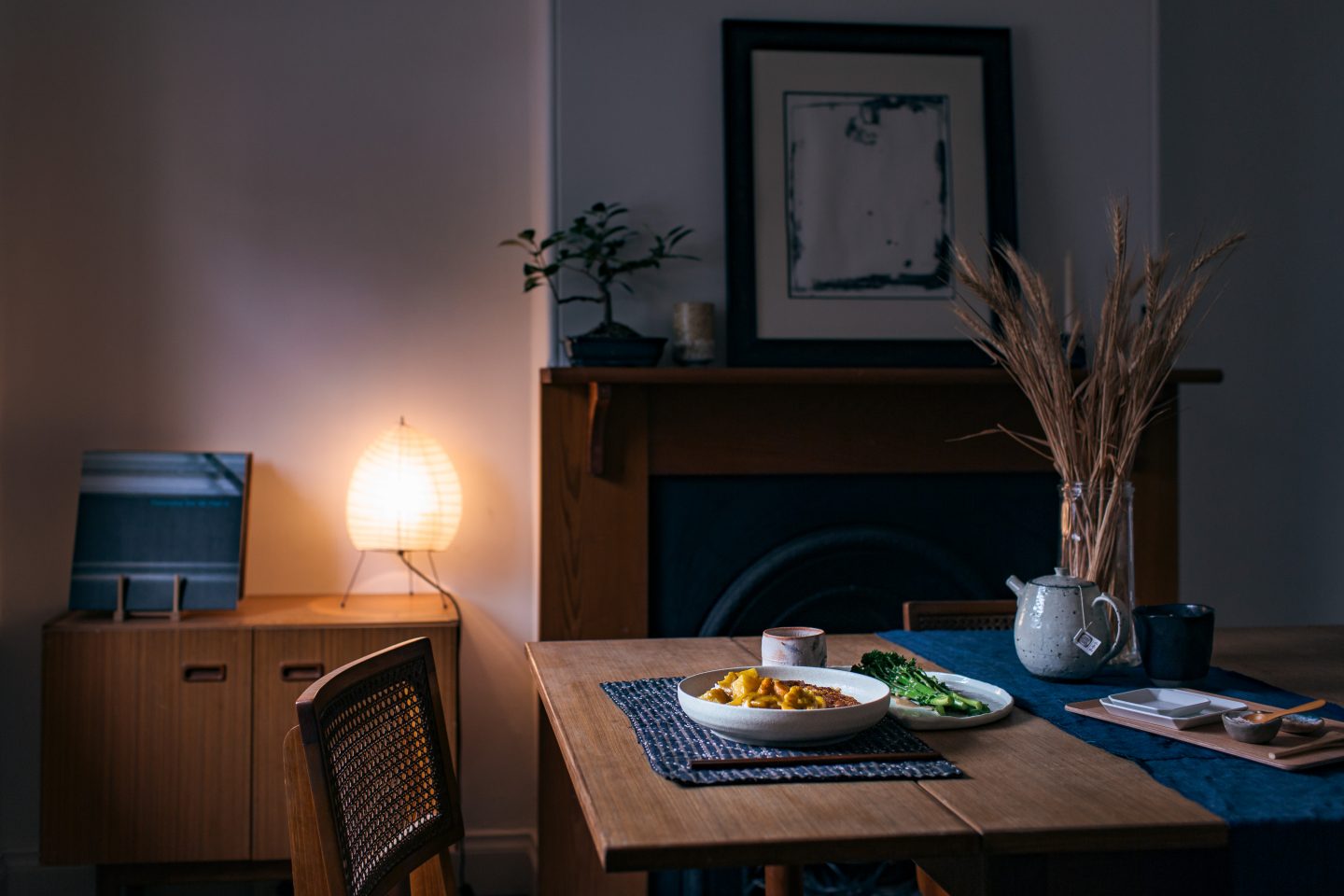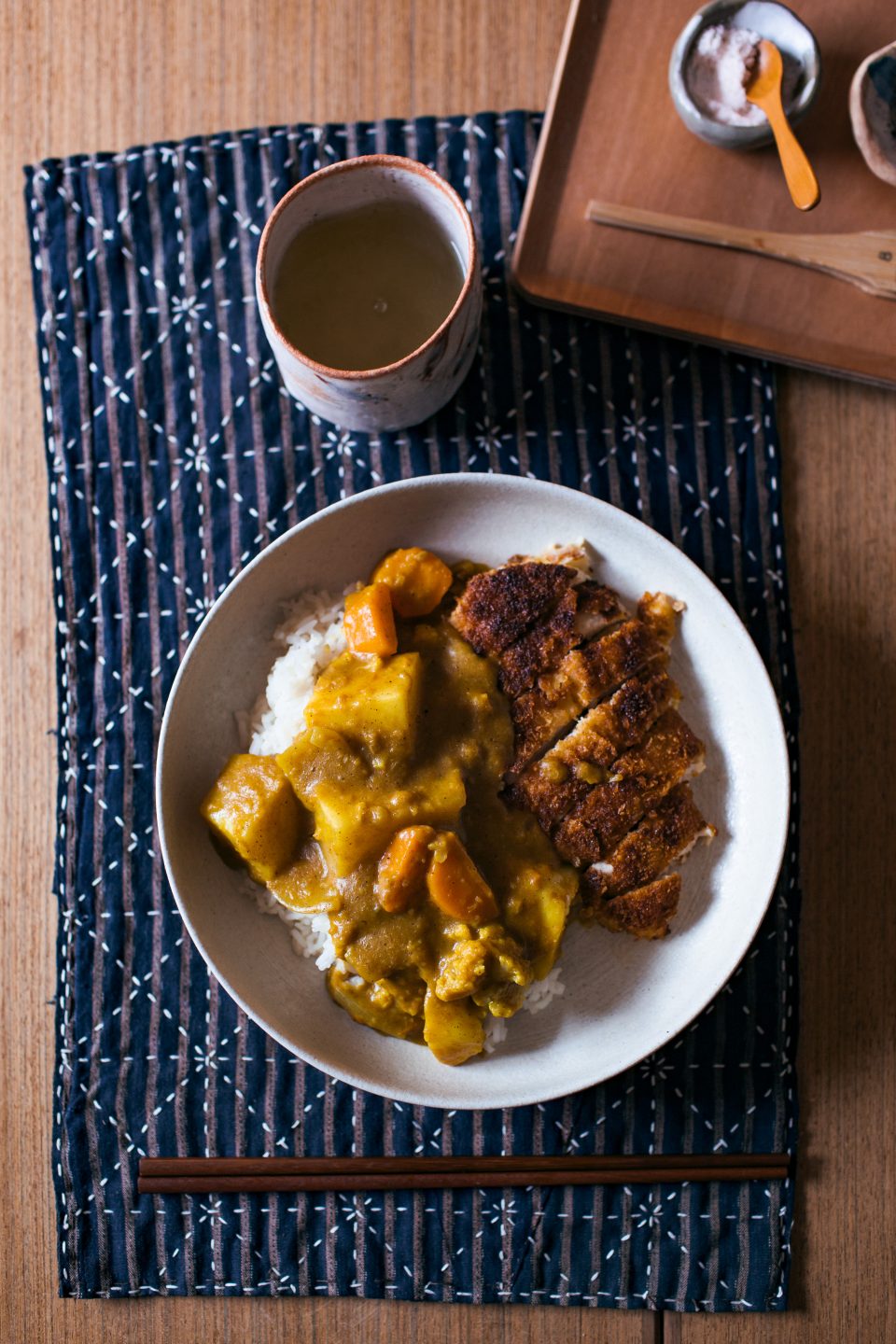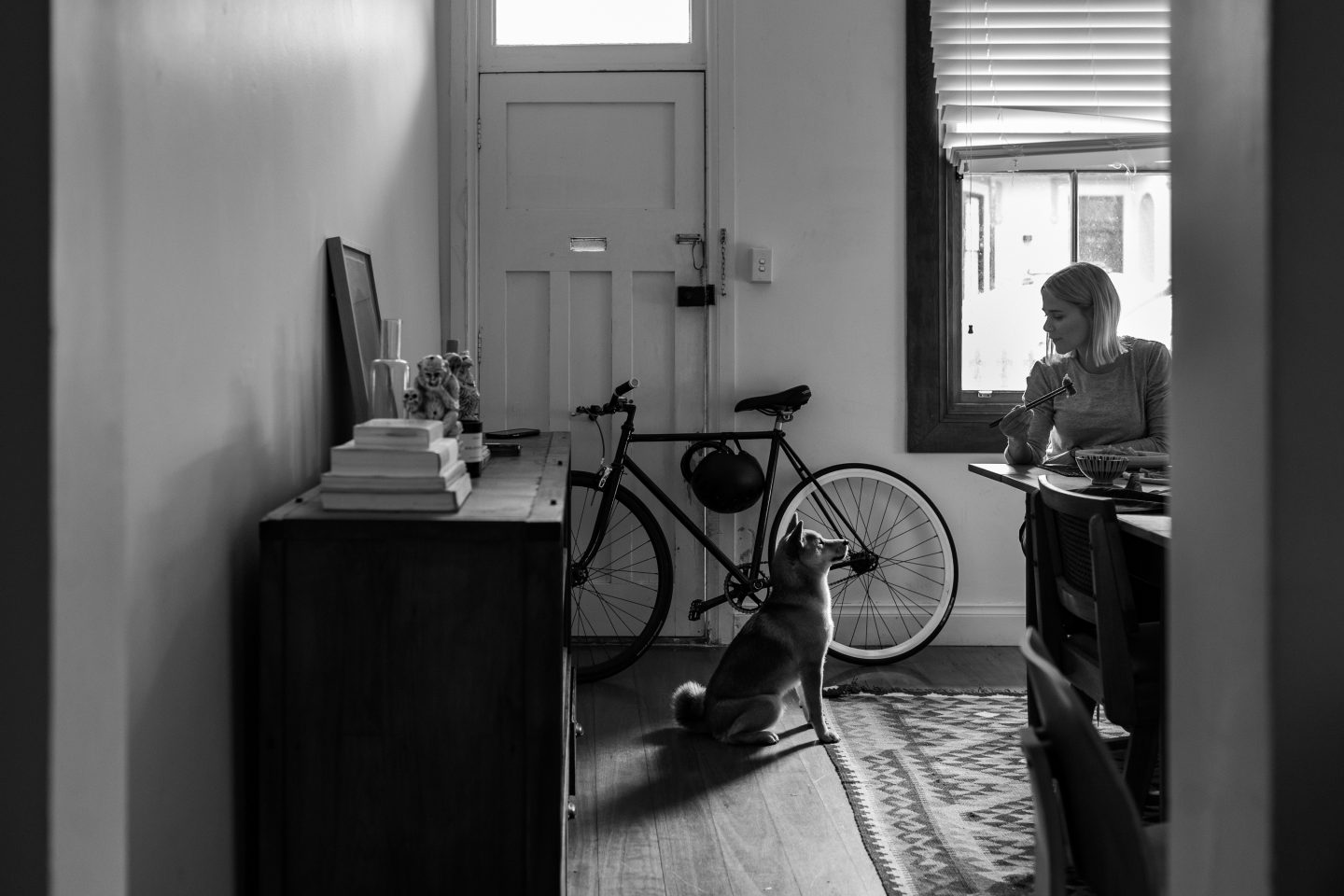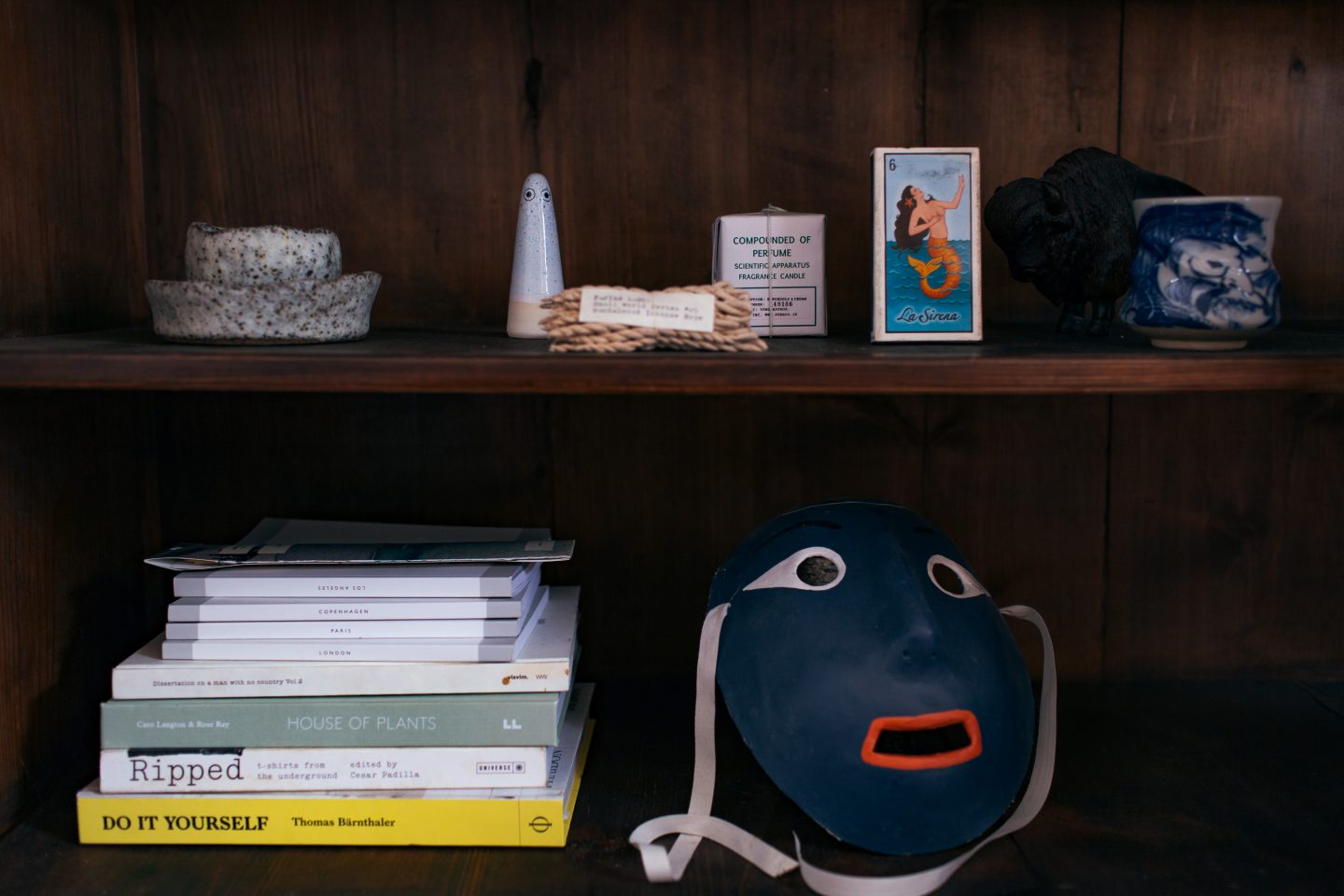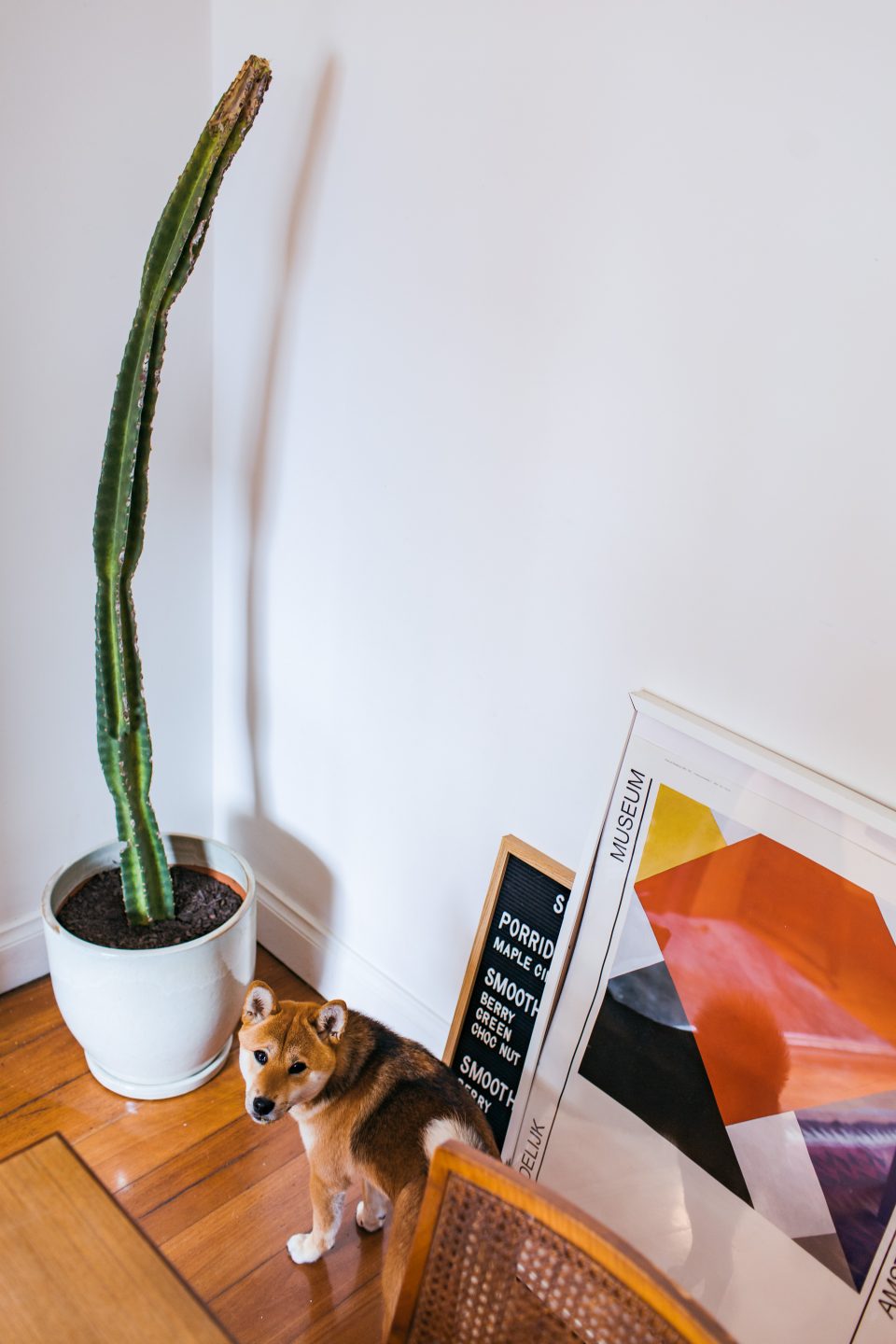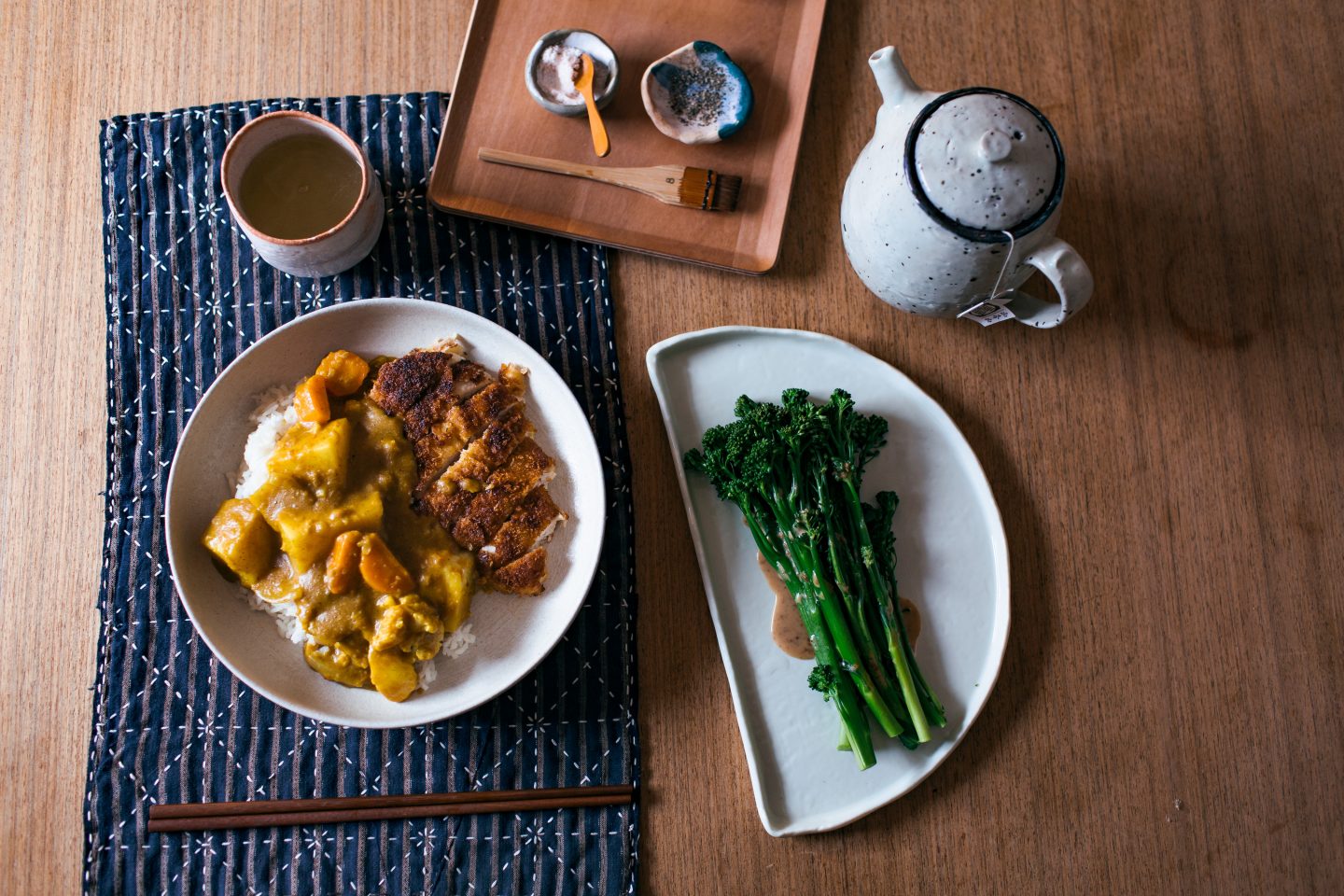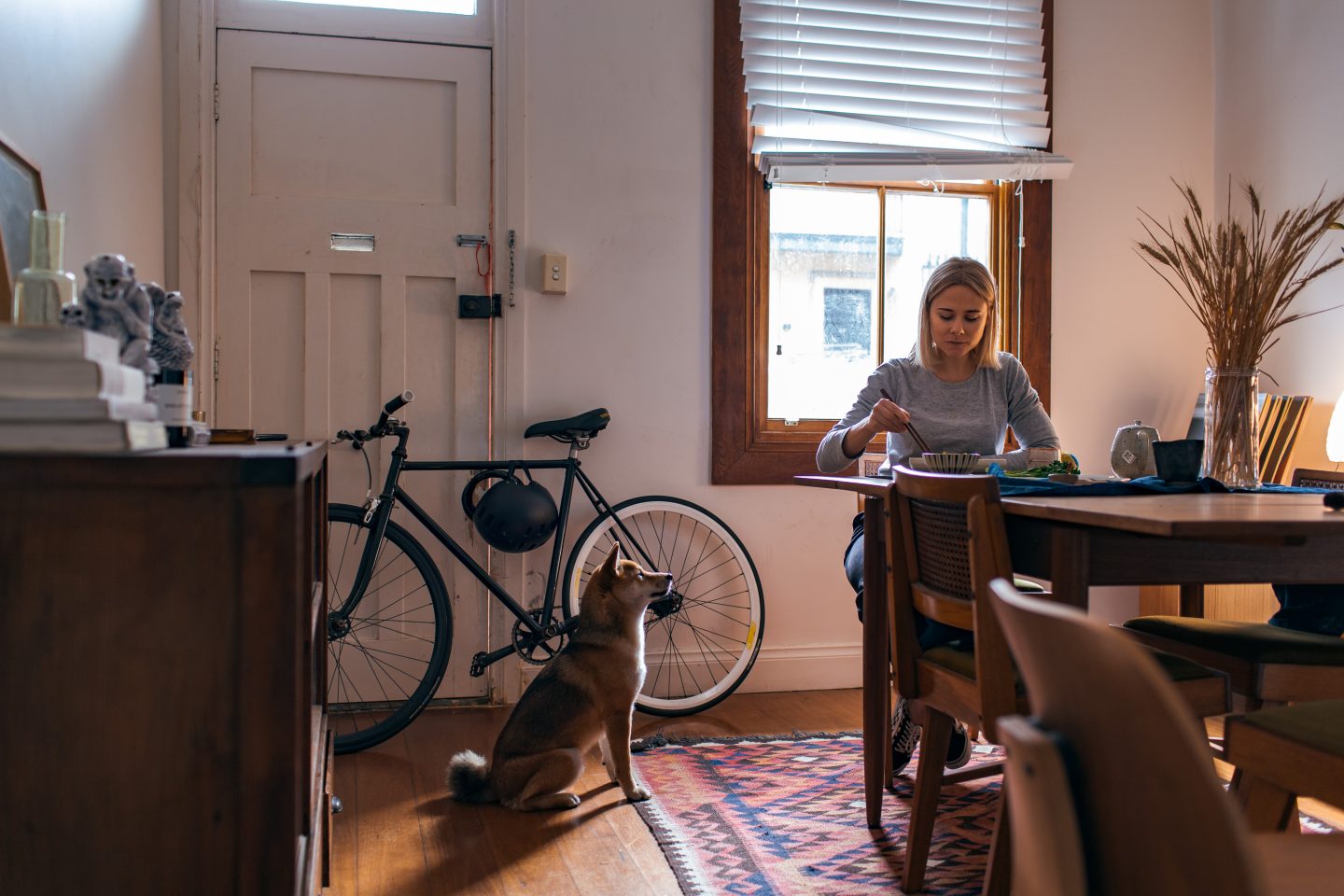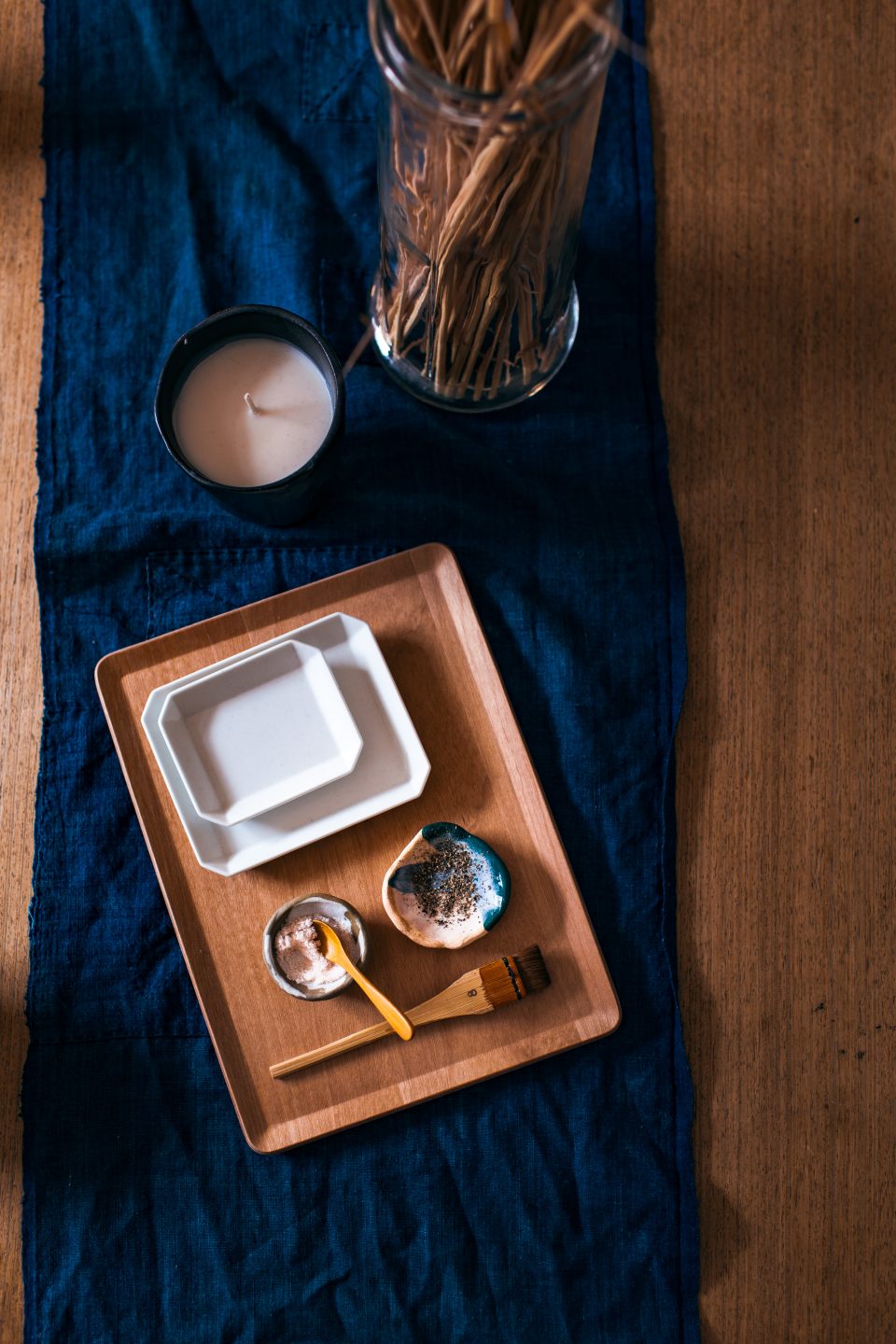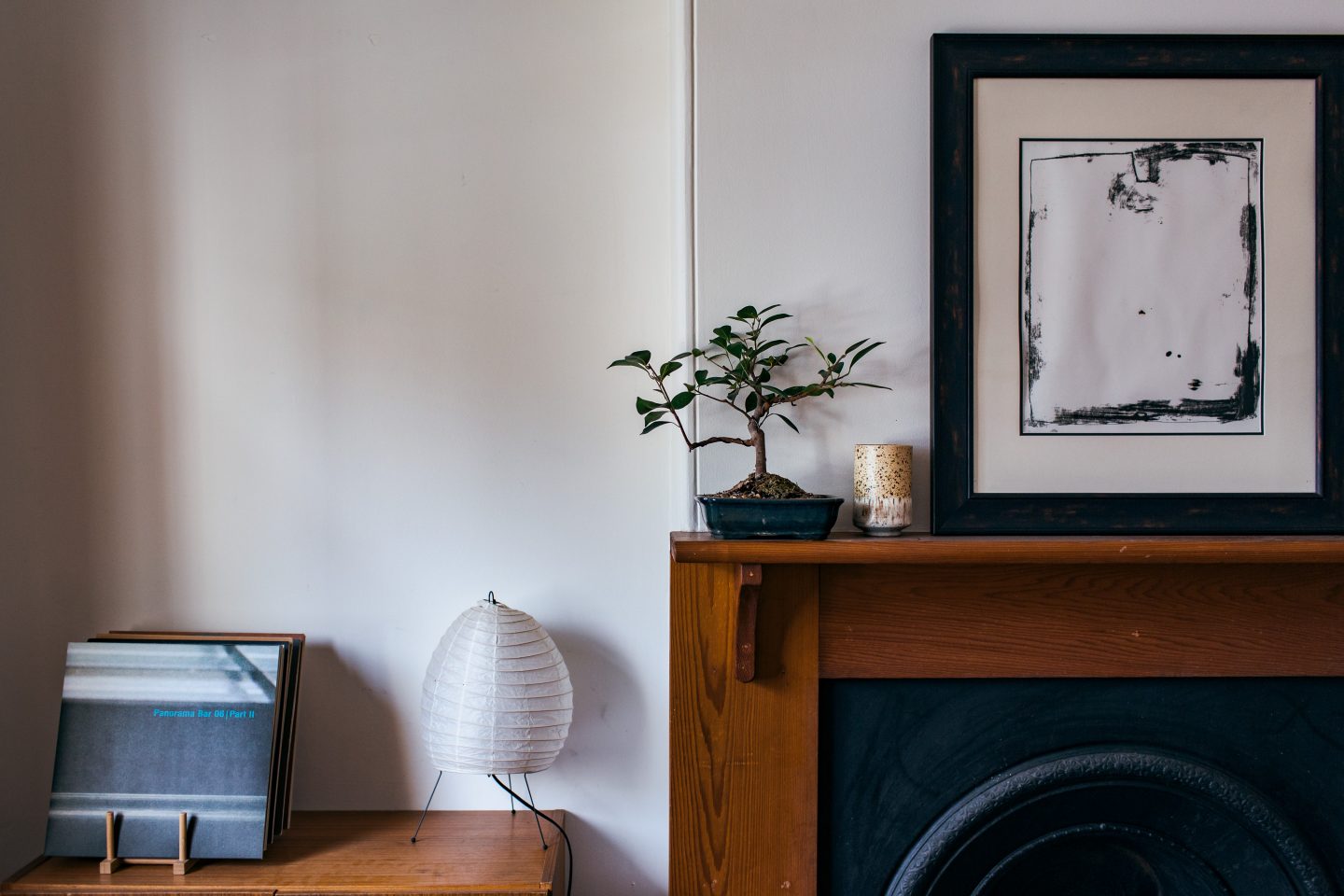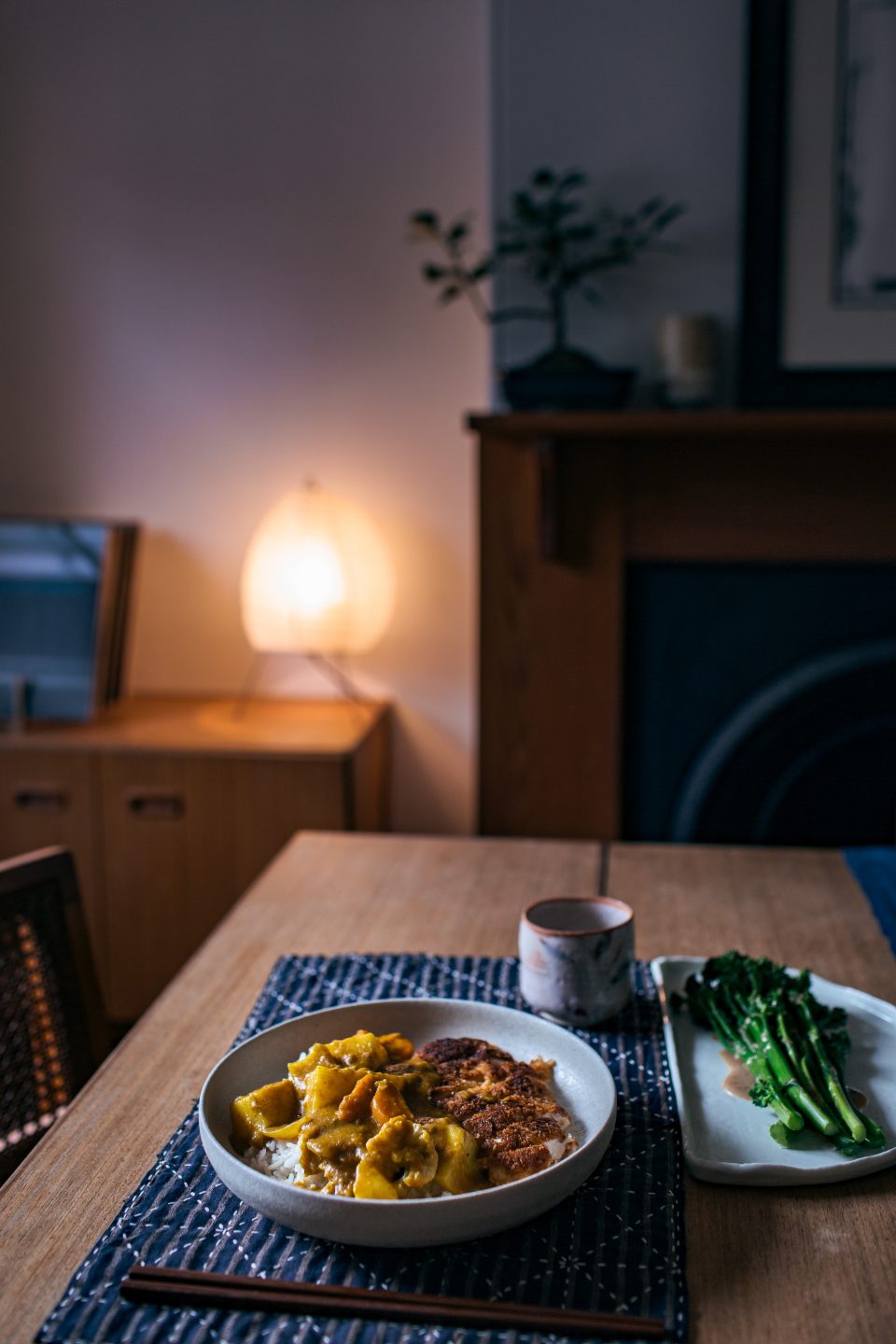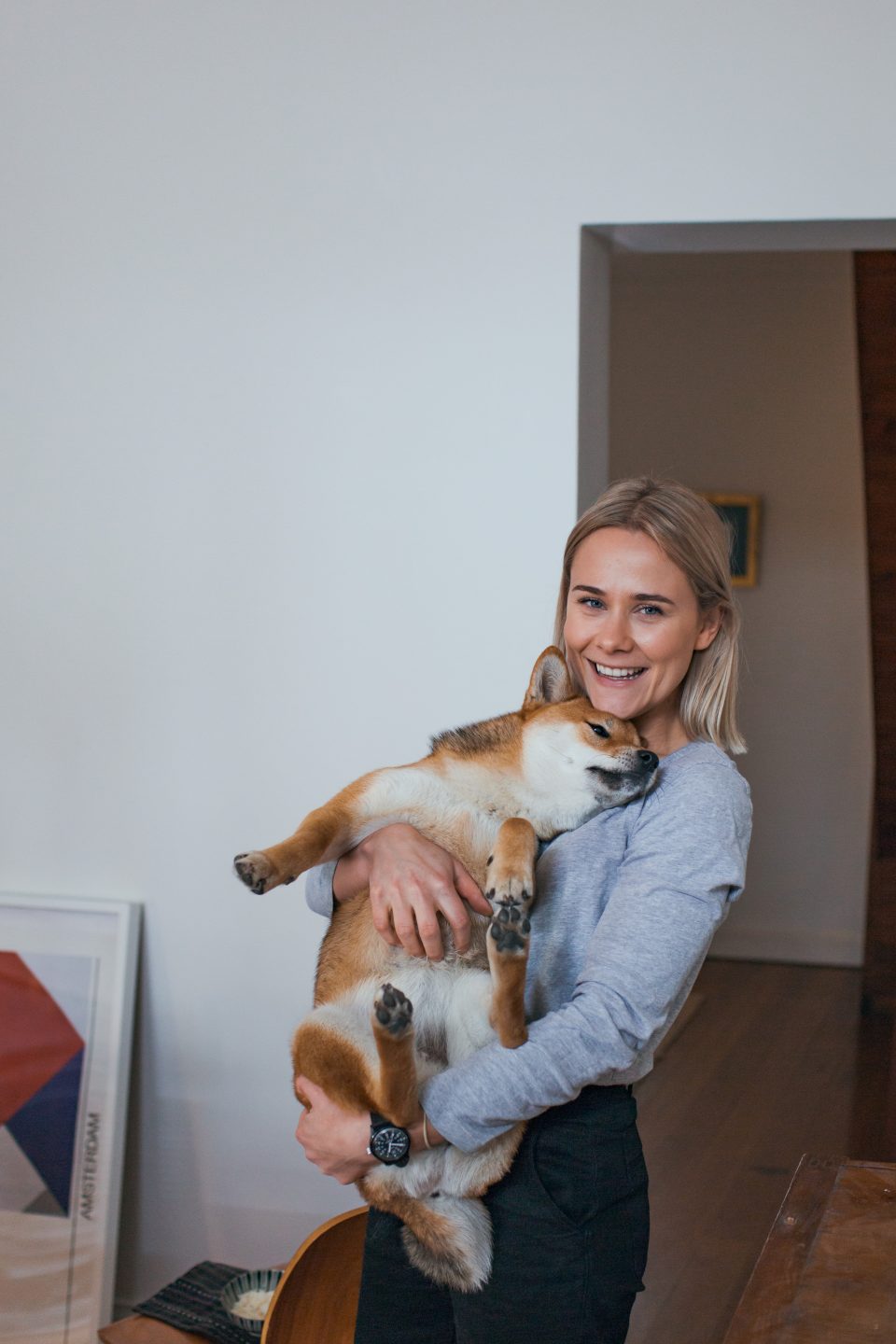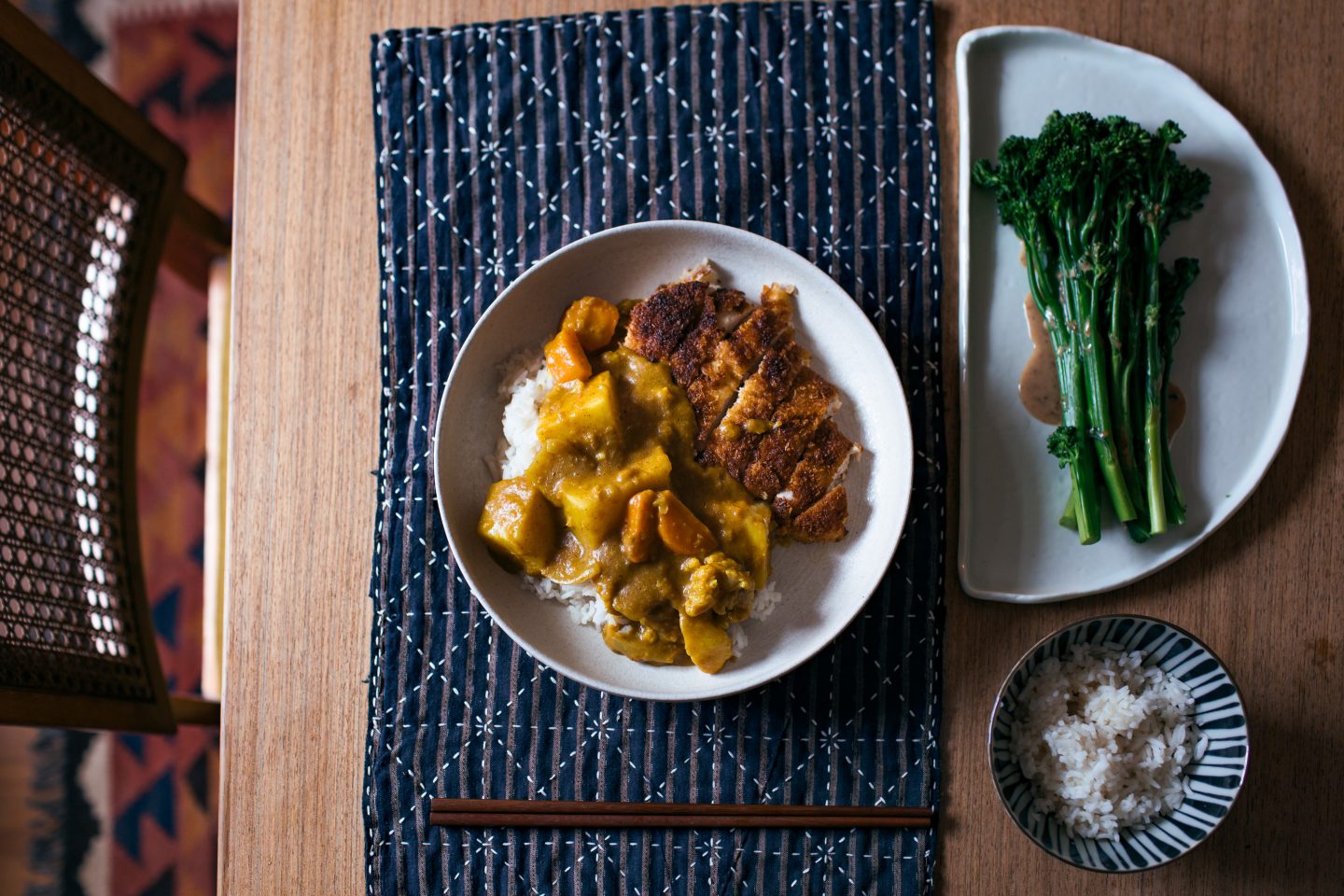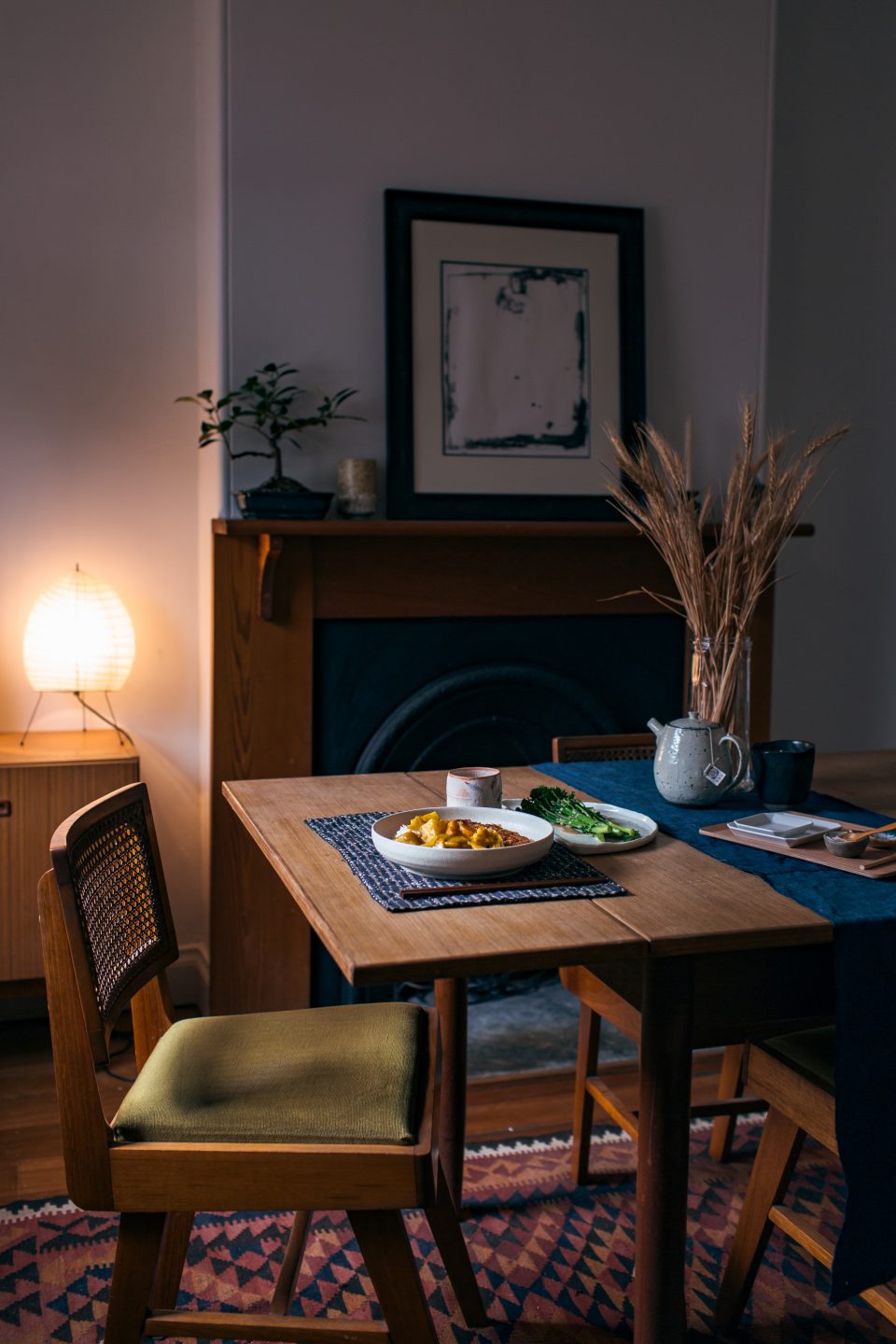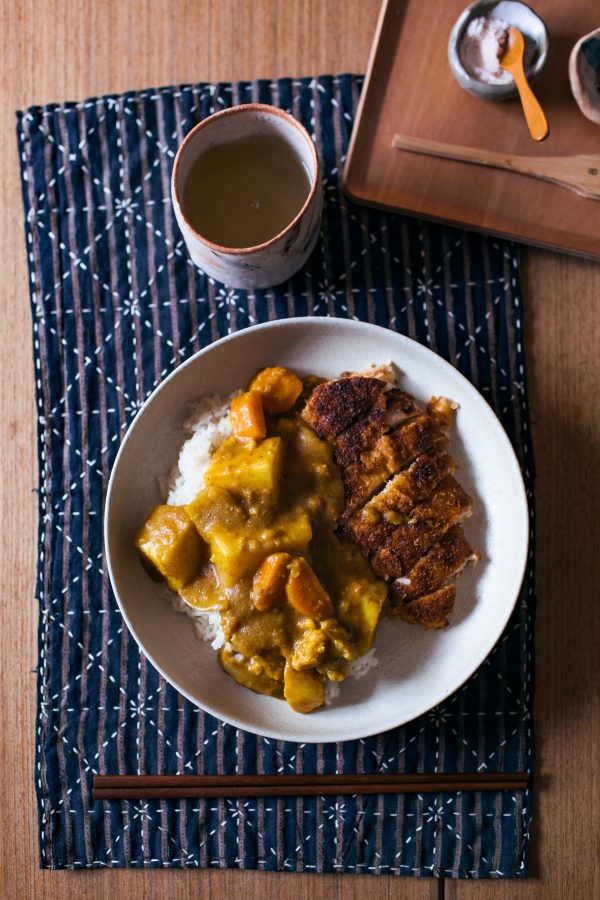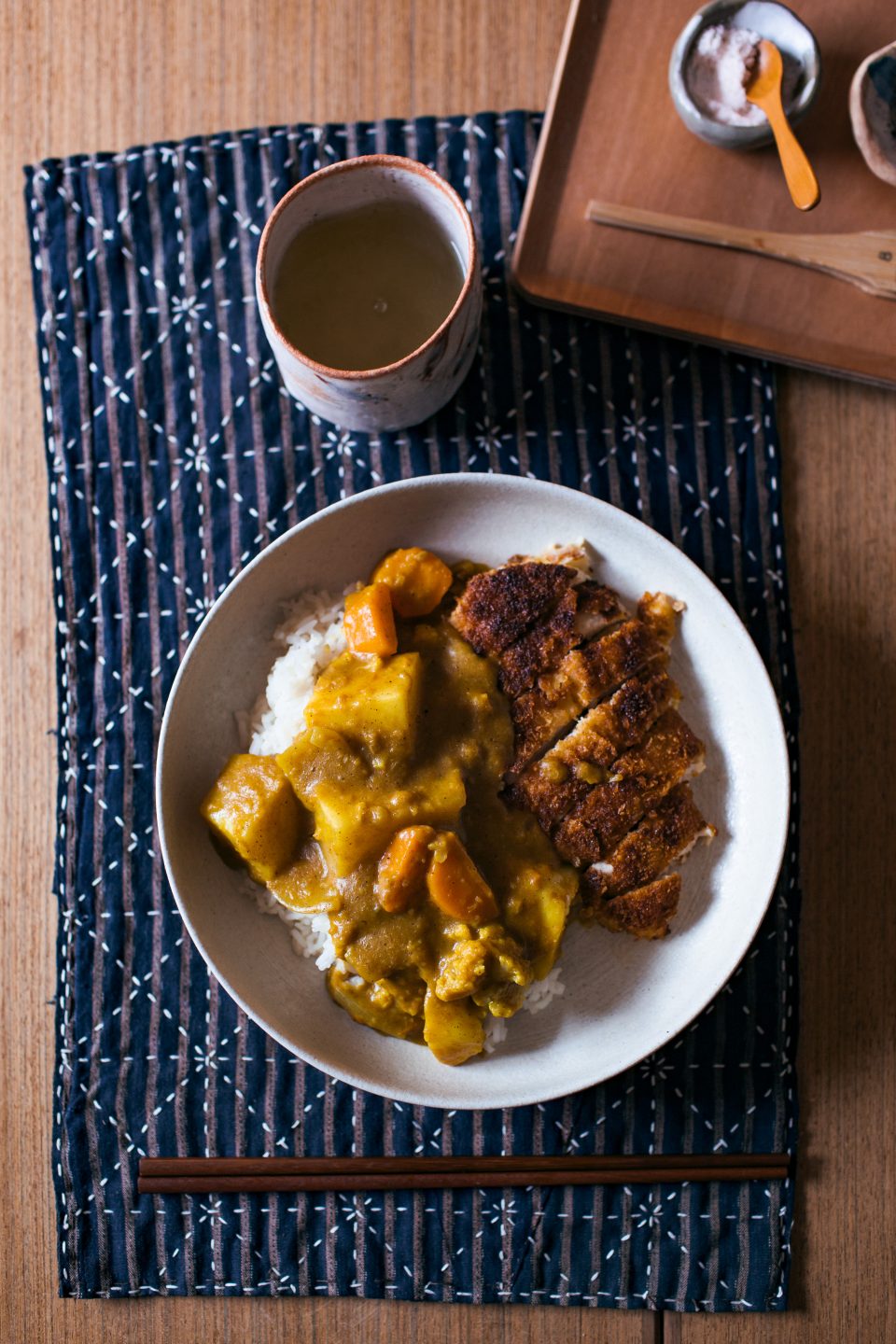 Chicken Katsu Curry
Prep time: | Cook time: | Serves 4
Veggies
1 onion – cut into chunks
2 carrots – cut into little wedges
2 large potatoes – peeled and cut into little chunks
1/2 cauliflower – cut into small florets
1 1/2 cups of uncooked rice
For the sauce
2 tbs of olive oil
1 large onion – chopped into big chunks
2cm piece of fresh ginger
2 tomatoes – roughly chopped
1/2 banana – broken up
1/2 red apple – chopped
1 green chilli
3 cups of chicken stock
2 garlic gloves
2 tablespoons garam masala
2 large tablespoons of curry power (I use Keens)
1/2 stick of butter
6 table spoons of plain flour
2 tablespoons of soy sauce
For the chicken
4 thin free range chicken breasts (I use the Macro schnitzel ones from Woolies)
2 eggs
Dash of milk
Panko bread crumbs
Salt/pepper for taste
Plain flour
Olive oil
Cook your rice.
For the sauce. Put onion, tomatoes, garlic, chilli, ginger, banana, apple, oil, curry powder and garam masala into a food processor until it becomes a thick paste. Then pour this into a large saucepan on medium to high heat until it gets fragrant. Add chicken stock and bring to the boil. Turn heat right down and simmer.
For the Roux. In a separate large saucepan, melt the butter and add the flour slowly. Whisk for about 8 mins so it's combined and it because a brownish colour. Make sure you don't burn it.
Putting it together. With a ladle slowly start adding the curry sauce into the roux (2 ladles at a time). Keep whisking until all the liquid is in the roux pan (it should be quite thick now). Take off heat. Add your curry to a blender (make sure it is made for hot food or wait for the sauce to cool down first). Blend until smooth.
Meanwhile, bring all the veggies to boil in a pot until almost cooked but still crunchy. Strain all water out.
Pour curry back into the pot on a low heat and add veggies to the curry and cook until they are tender. Add soy sauce and stir.
For the chicken. In a bowl, add eggs and milk, salt and pepper and whisk. In another shallow bowl add flour and on a separate plate or shallow bowl pile up panko breadcrumbs. This is your little crumbing station. Take the chicken and dip into the flour first until covered, then add to egg mixture, followed by the panko crumbs. Ensure the entire fillet is covered. Once they are all done, heat enough oil in a frypan so that the base is covered for a shallow fry. Add the chicken and cook until both sides are golden brown and crispy. Cut the chicken into thick slices.
To plate up. Add a scoop of rice, followed by your curry on top. Add your cut chicken onto the side of the plate.