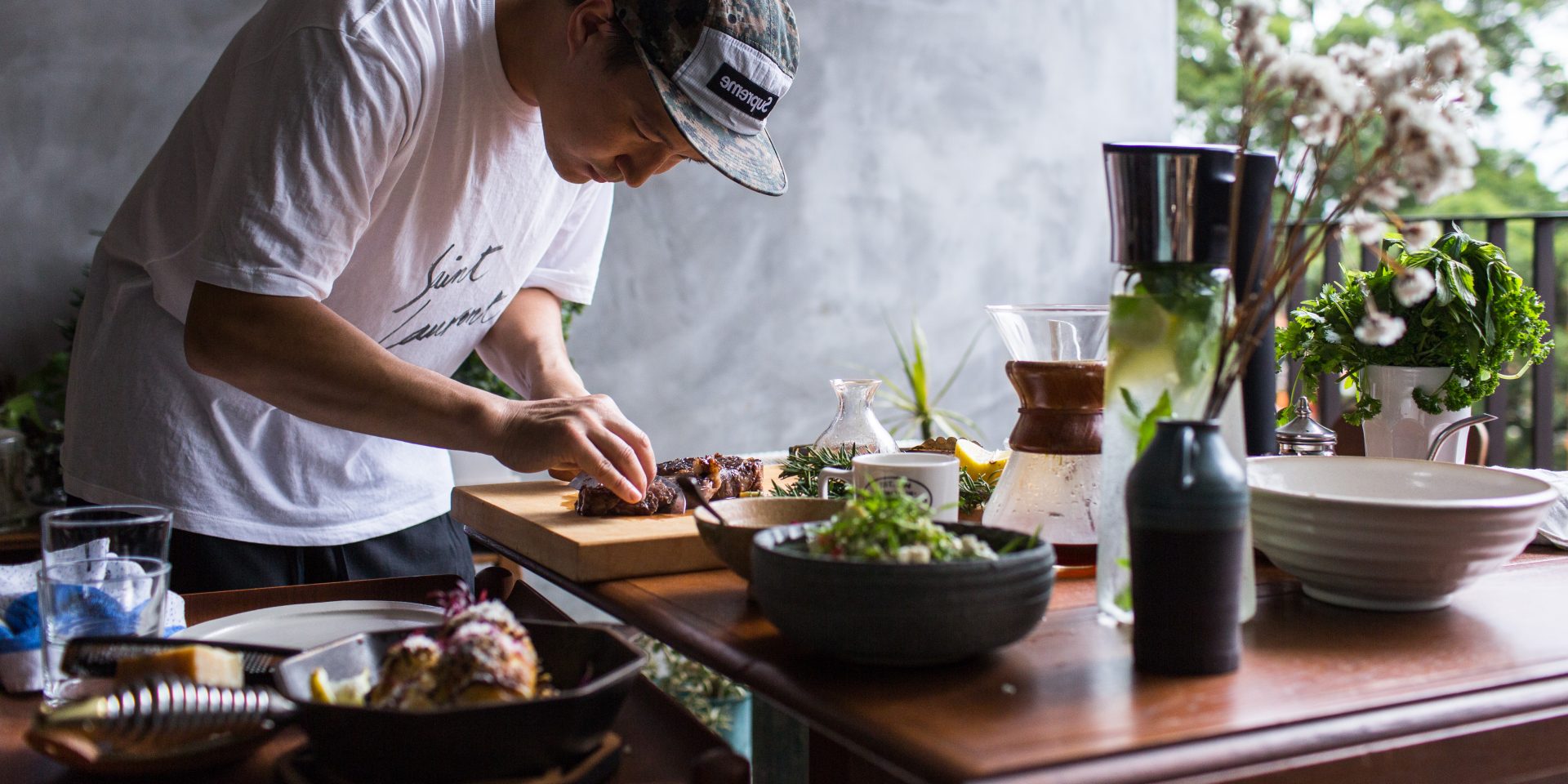 Dan Yee of Artificer (Surry Hills) and Salvage (Artarmon) coffee shops grew up on meat and two veg kind of meal. The usual Aussie dinner with little Asian influence. He has the knack of balancing and manipulating flavours in coffee for a living, selecting coffees for quality, researching transparency in produce. This translates to that in the food he likes eating and his approach to cooking.
He has been in the coffee industry for the past 11 years. Starting as a side-hobby and moved to barista competition judging, roasting, travelling to coffee farms, wholesale, cafe and everything in between. This passion of his has taken him around the world including making coffee with the worlds best baristas at TED in Long Beach, CA. He started Salvage  with some friends 5.5 years ago and Artificer 3.5 years ago.
A wonderful lunch Dan made of Scotch fillet with chimichurri dressing accompanied with snow pea and strawberry salad. There was also the roasted whole cauliflower with parmigiana reggiano.
Like Adam Wolfers in my previous post, Dan also likes to cook with his hibachi. It perfectly sit on the beautiful vintage cupboard he had salvaged. He charred the sous vide steak until it leaves a nice crust. The balcony space was nicely decorated with pot plants Dan got off his grandmother. He also grows his own favourite micro herbs like the red garnet the he used to garnish the roasted cauliflower. It is micro but packed with punchy beautiful flavour.
This is an elegant and efficient combo of lunch menu if you ever need to entertain. Just need to give yourself a couple of hours of heads up to cook the fillet in sous vide and do the rest of the preparation while waiting.
Family origin
Chinese/Irish - 7/8 x 1/8
I can't live without
The Big Guy upstairs
Occupation
Owner- ARTIFICER SPECIALTY COFFEE BAR & ROASTERY in Surry Hills
Dream Job
Something that involves creative direction in designing hospitality spaces; motorbikes and eating…. on Bruny Island
Currently I'm obsessed with
My alternate life on Bruny Island, TAS. Especially the abundance of good food I can pull from the water and land and cook it over fire
Childhood taste
Schnitzel… and my grandmas dumplings
I will always have in my pantry
Murray River Pink Salt & the best olive oil… and kettle chips
I learnt to cook from
My grandma and the internet
Currently I'm listening to
Moses Sumney and Soundgarden
One day I must visit
Iceland
Go to meal
Japanese Curry rice
I am really good at
Comfortably being alone in the middle of nowhere
The unforgettable meal
Le Verre Vole in Tokyo. Best wine
My piece of Sydney
The northern rocks of Camp Cove
Guilty pleasure
Macadamia & Salted Caramel chocolate tart from LORRAINE's Patisserie in the CBD
Who does the dishes
Tracey, my wife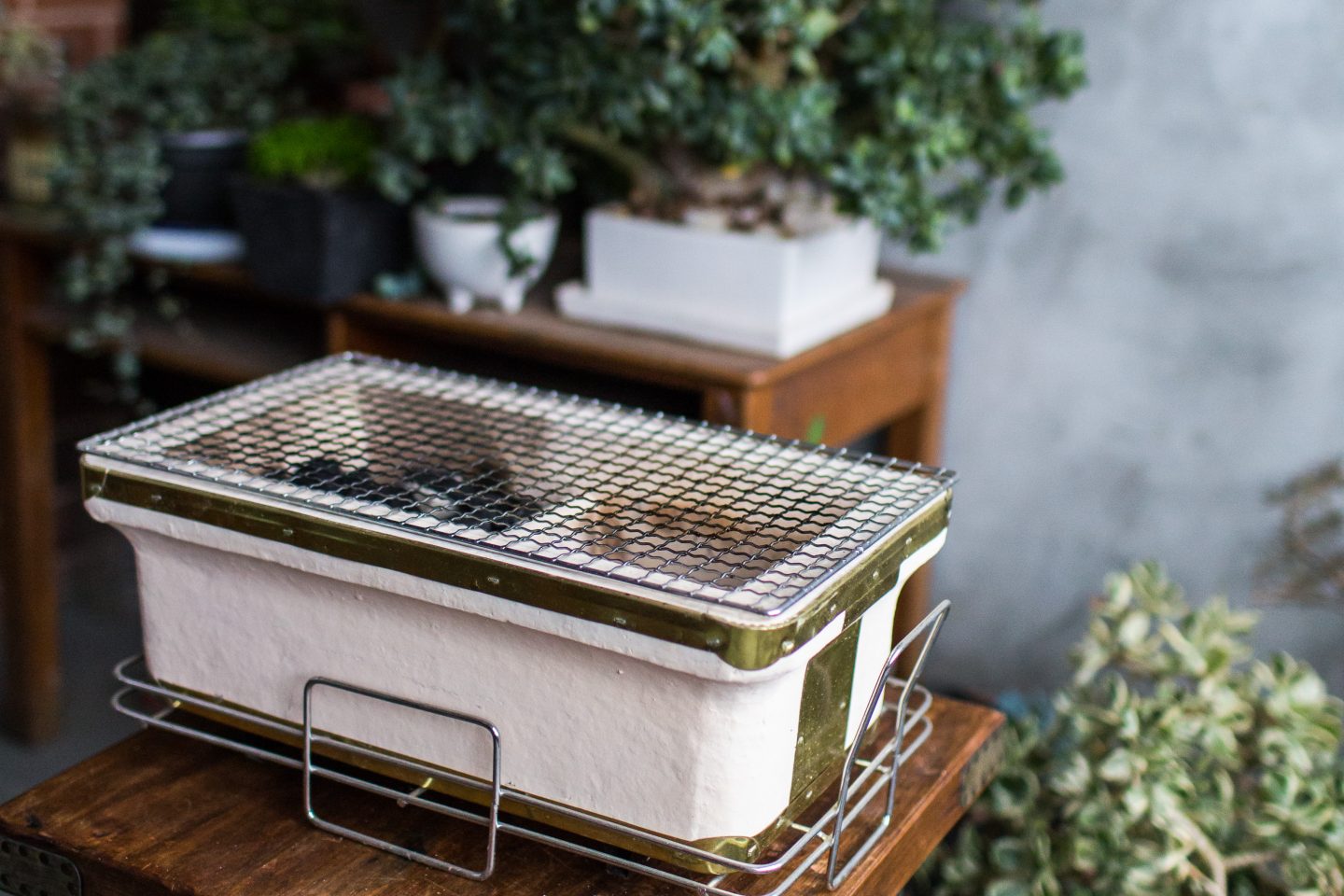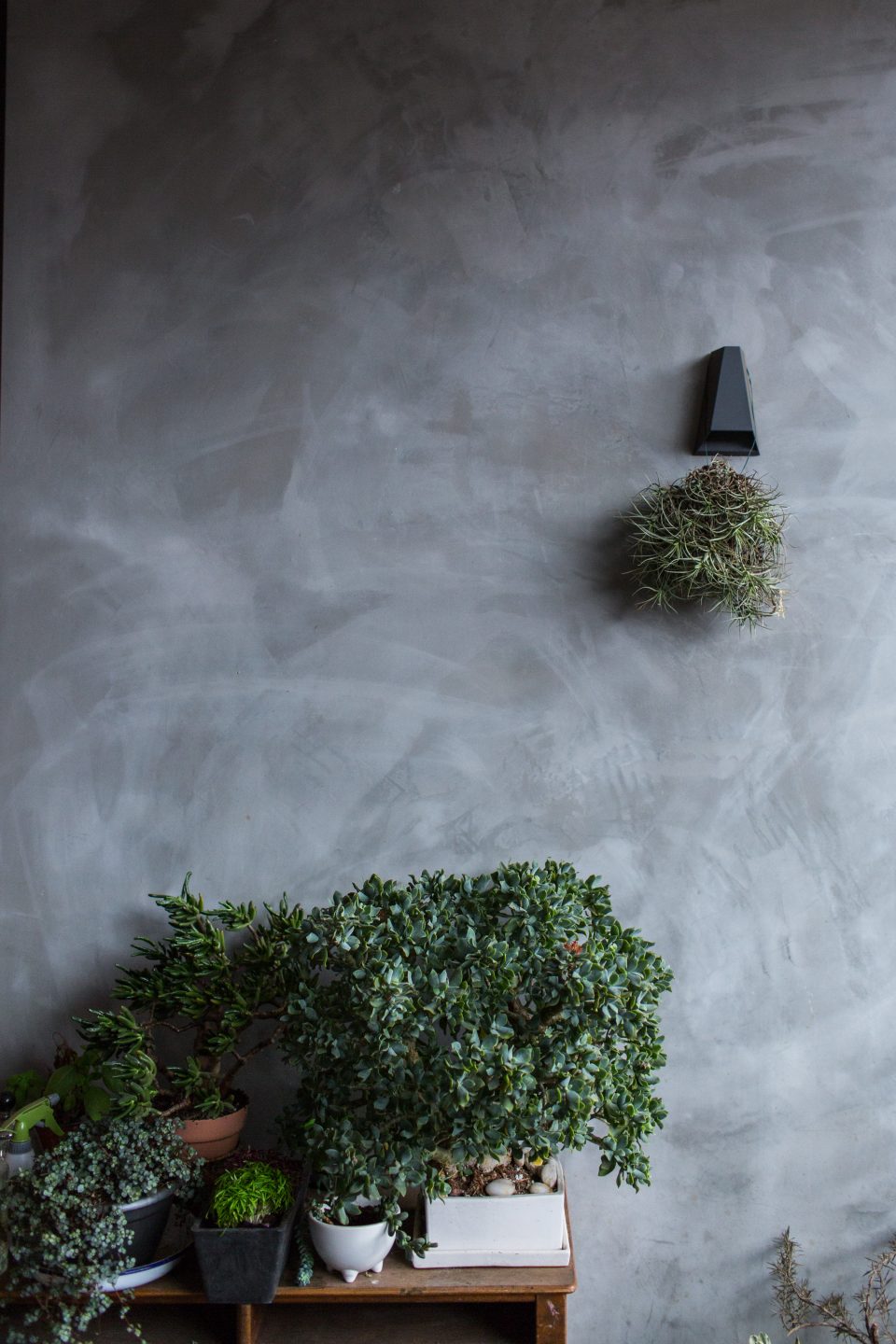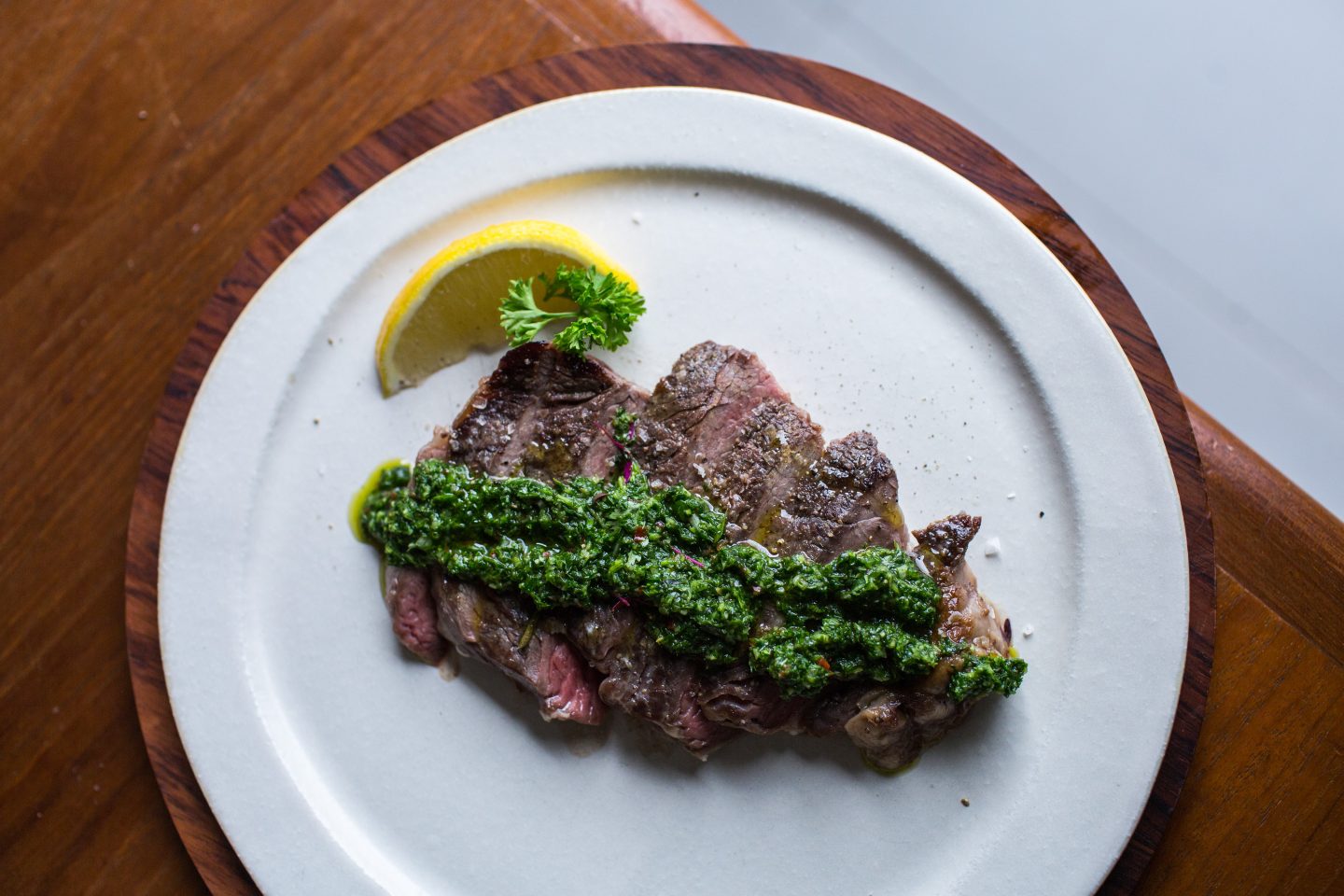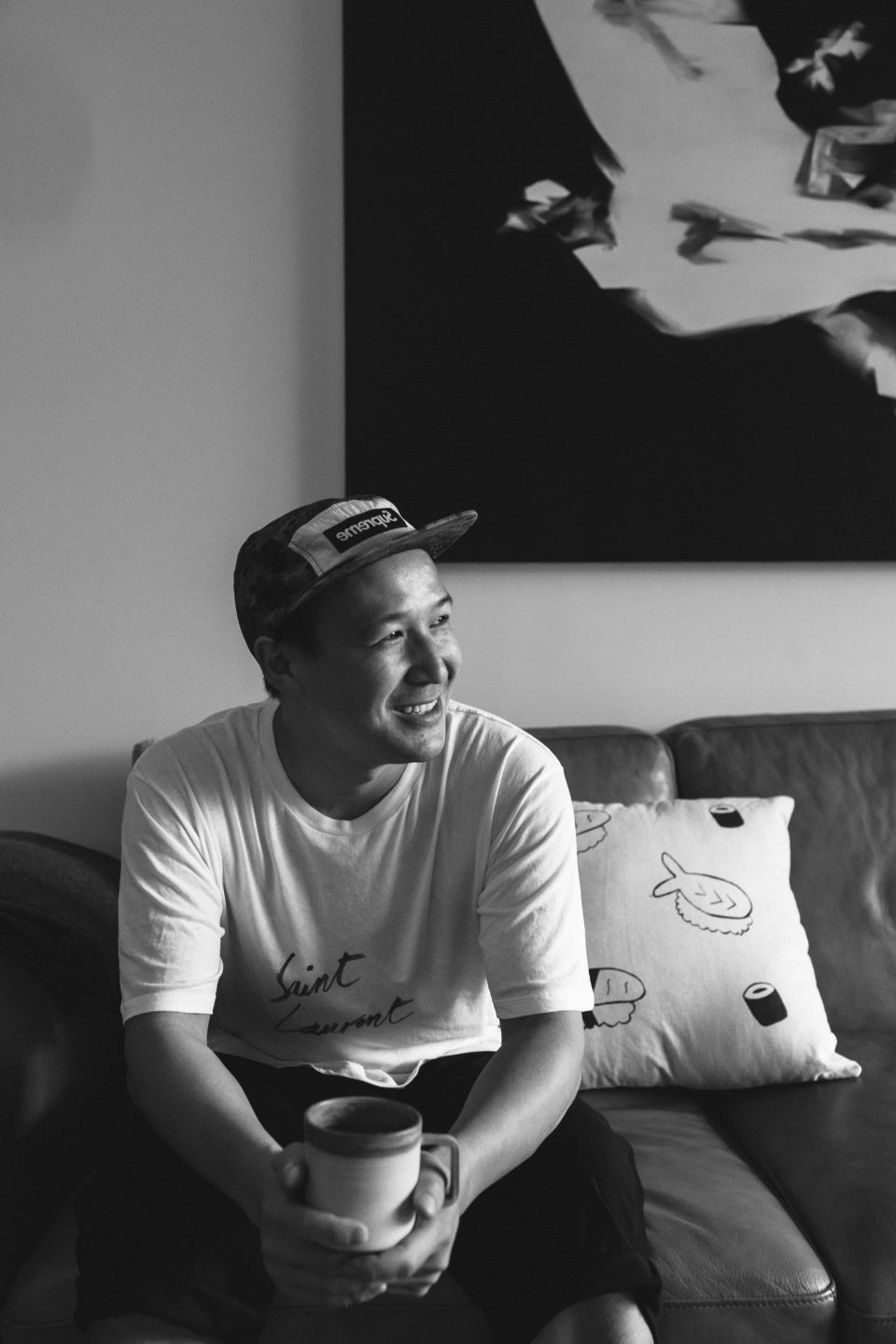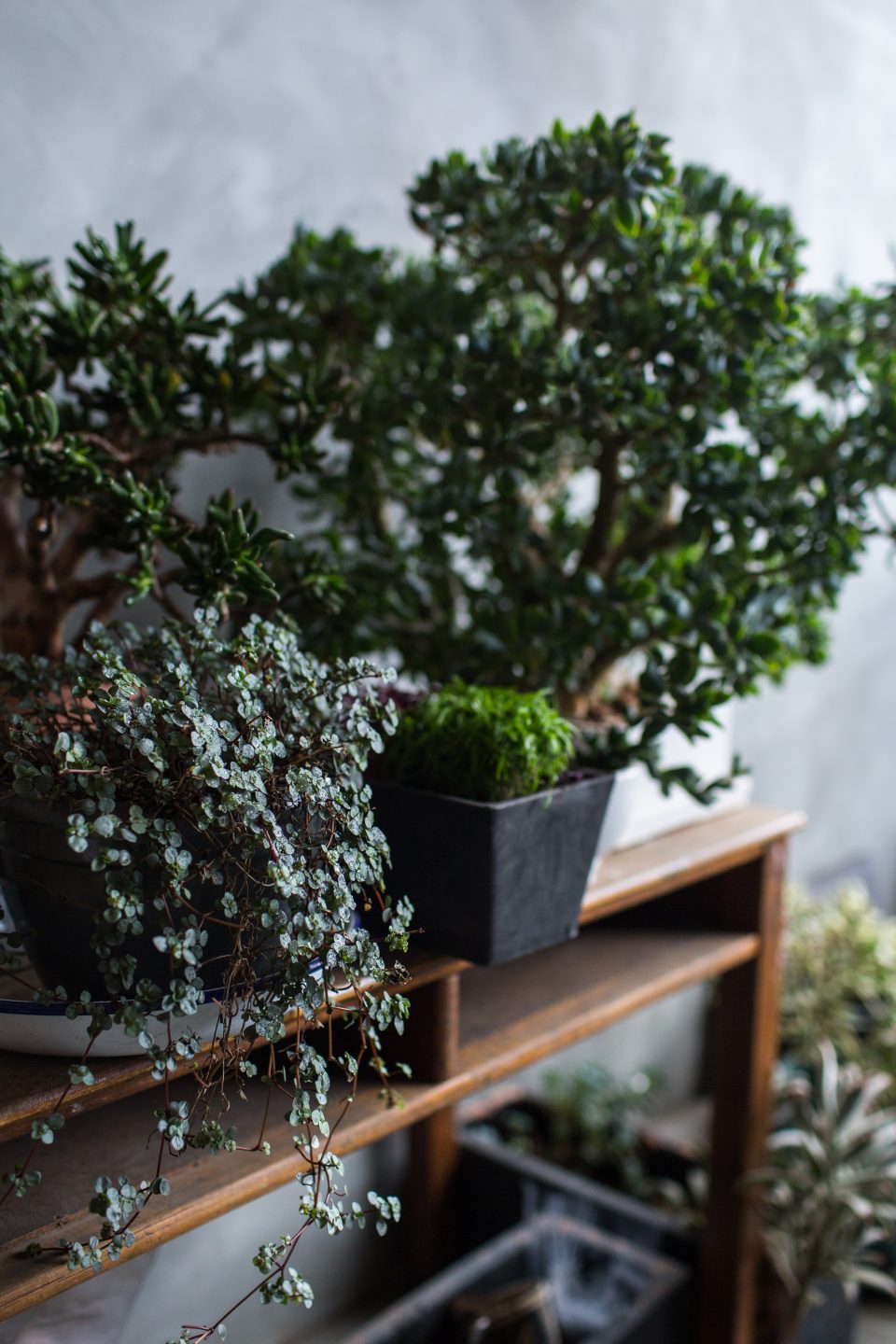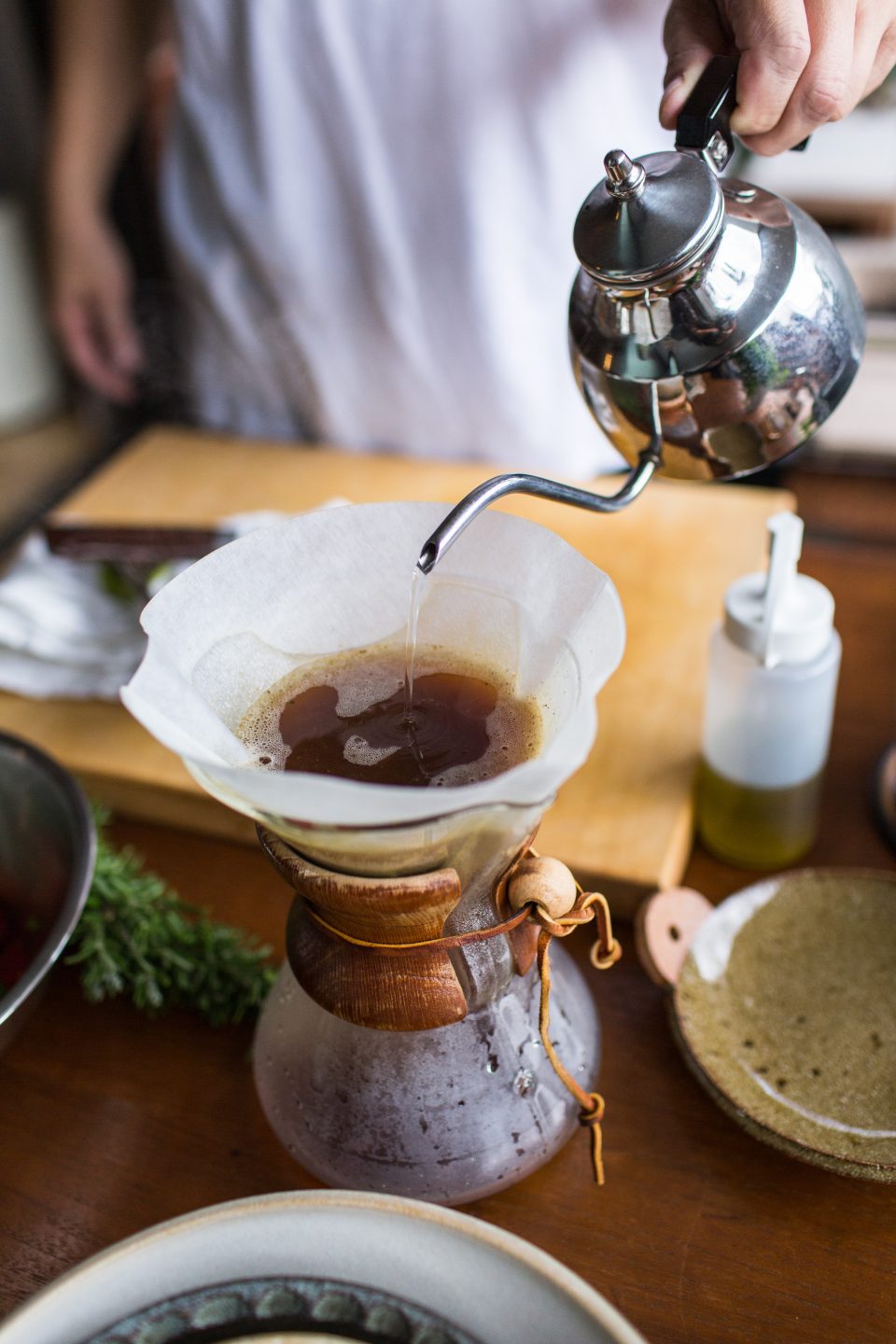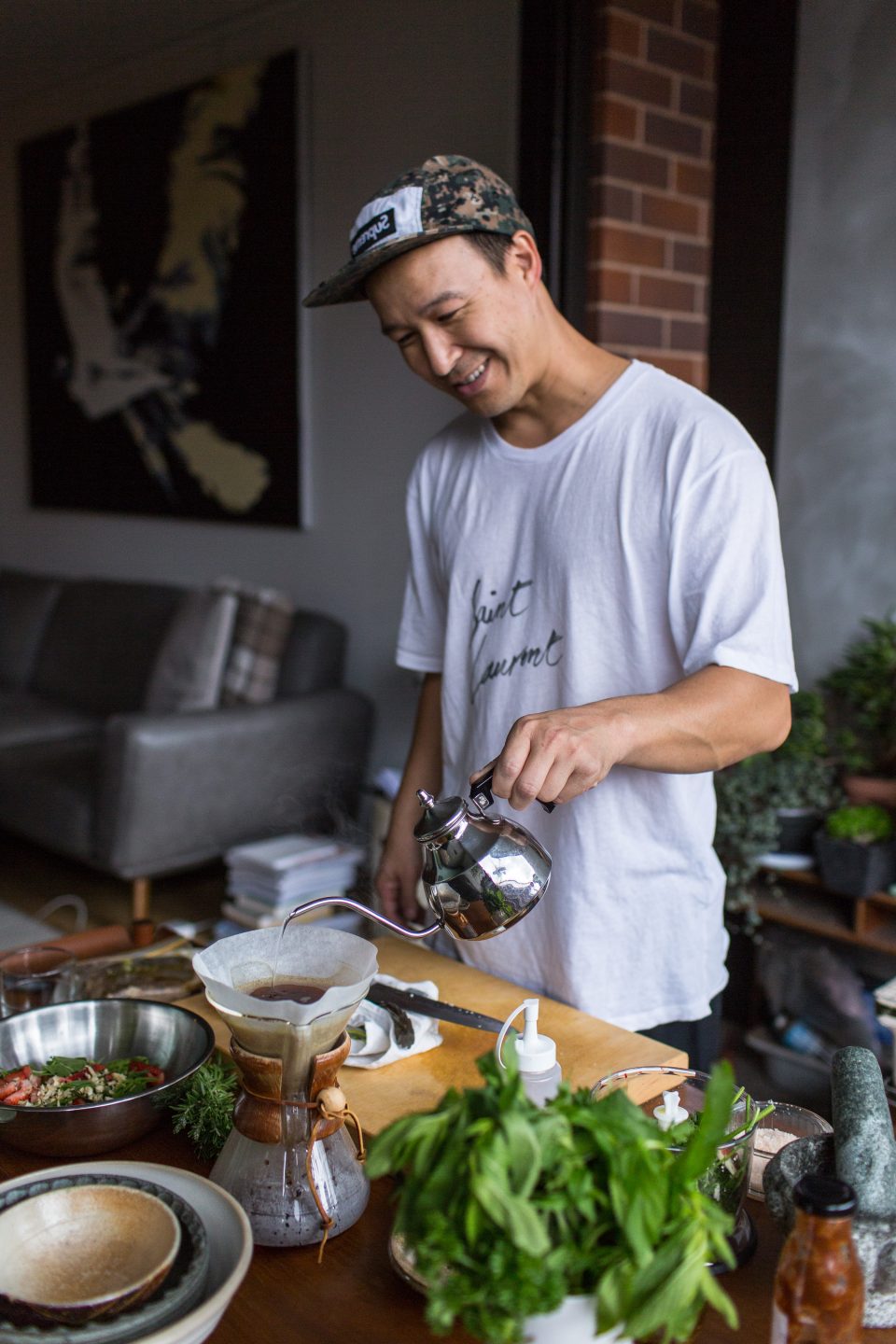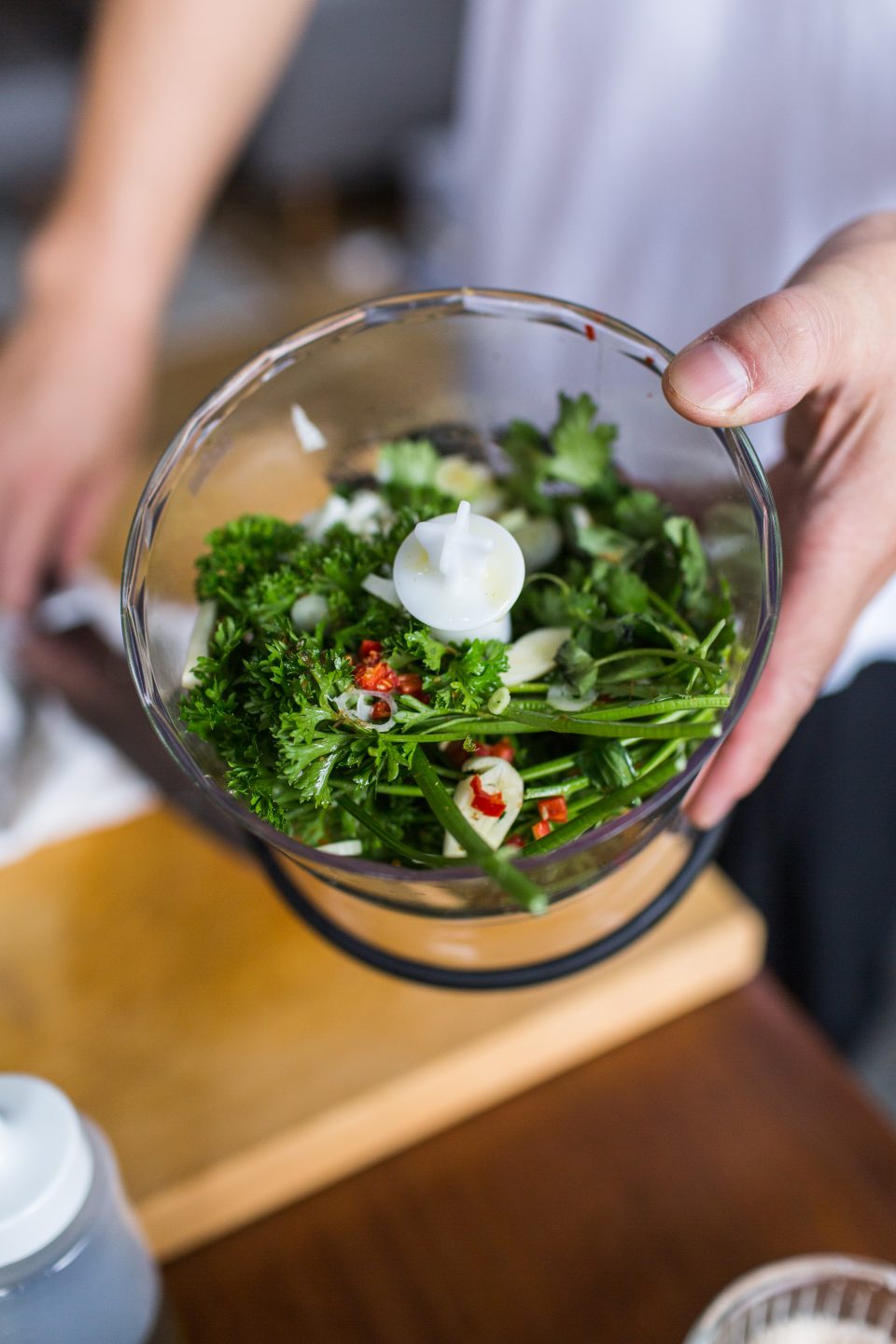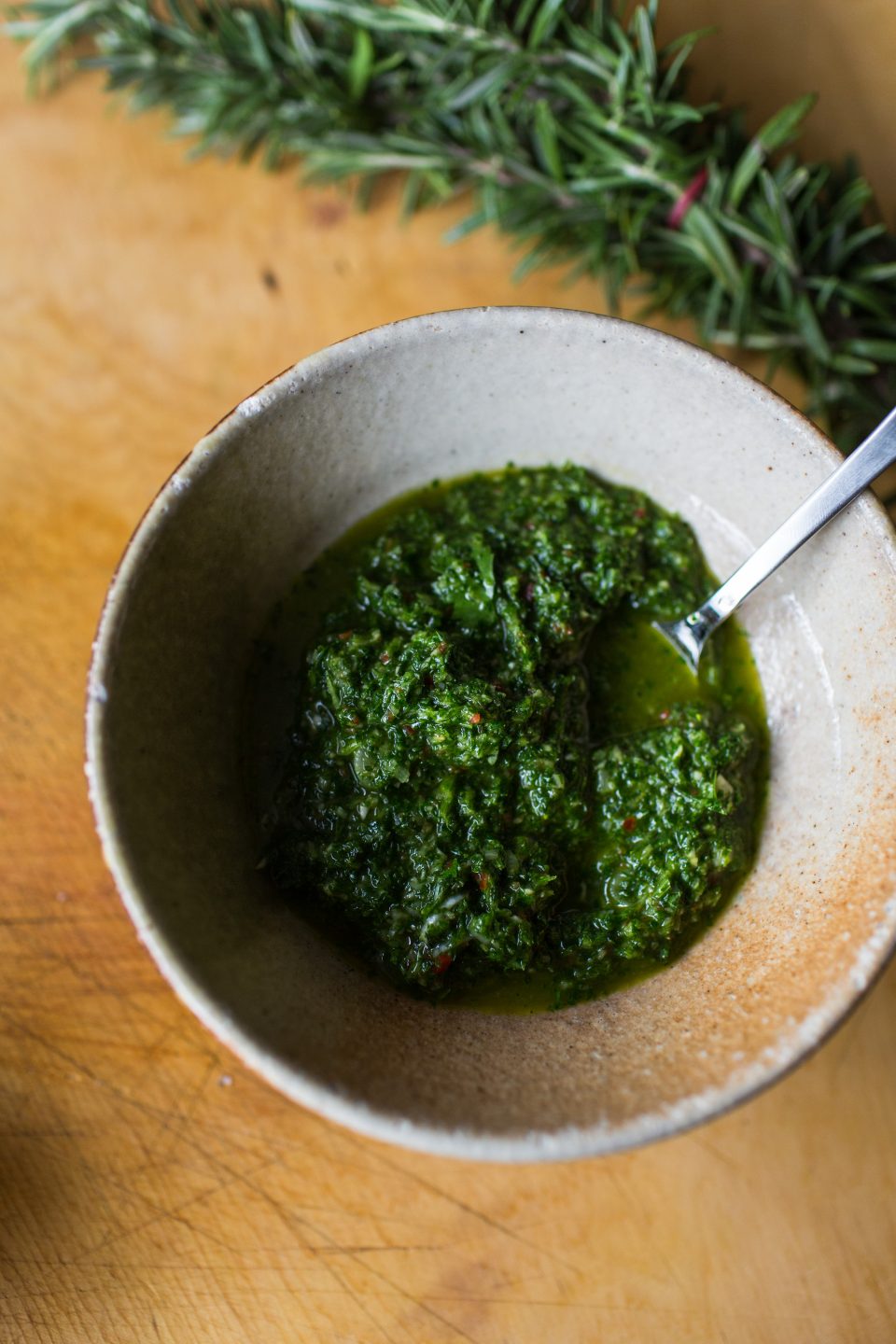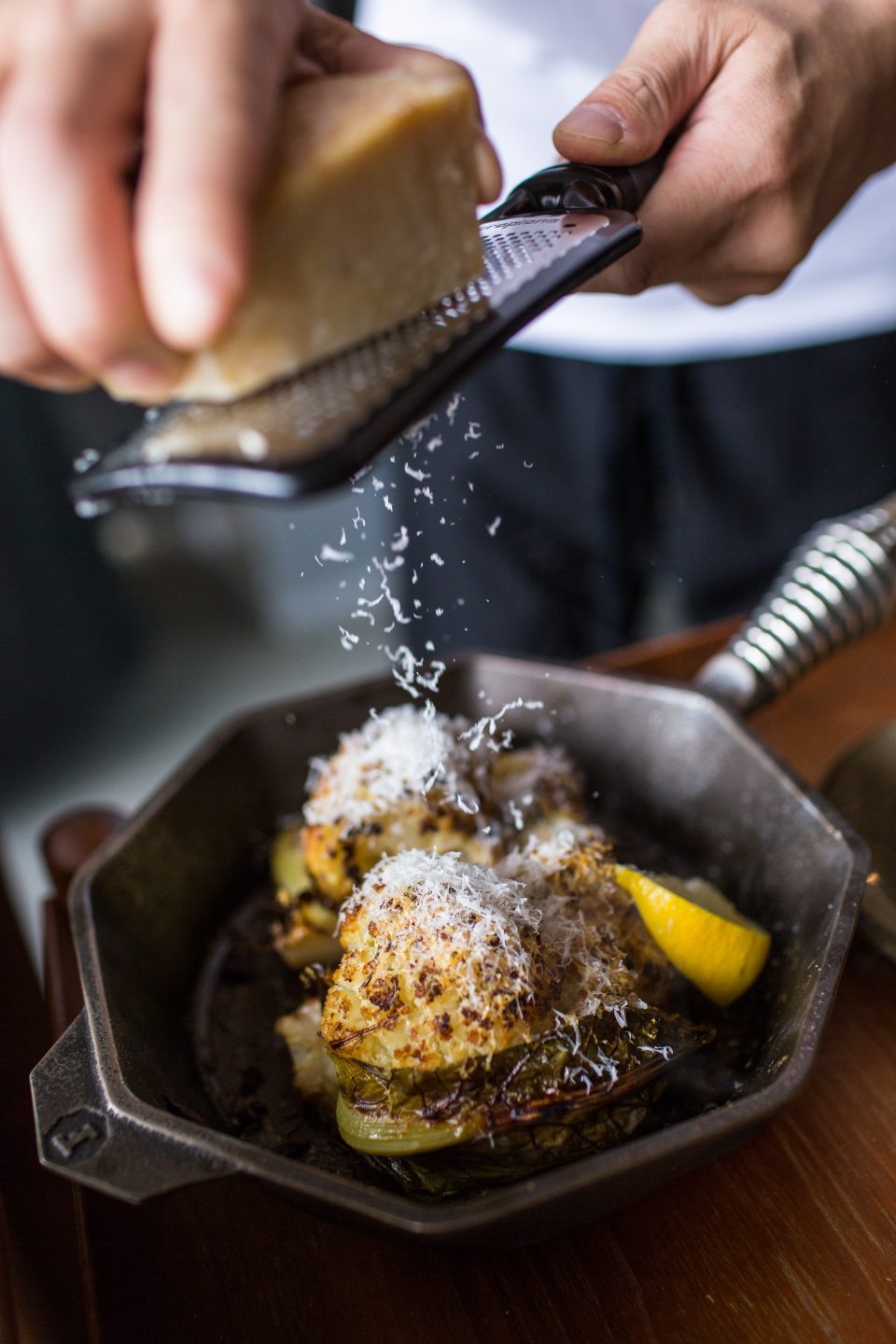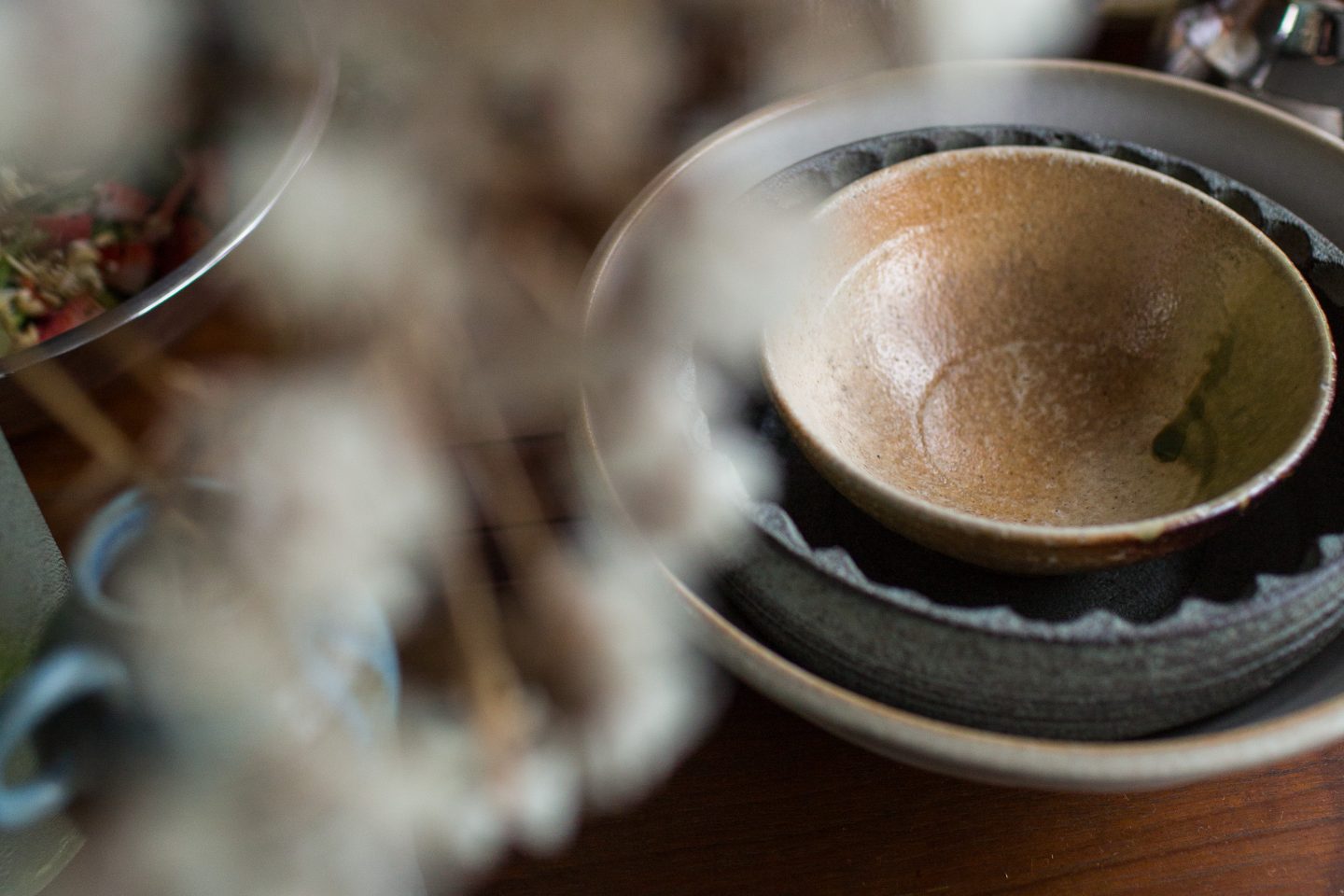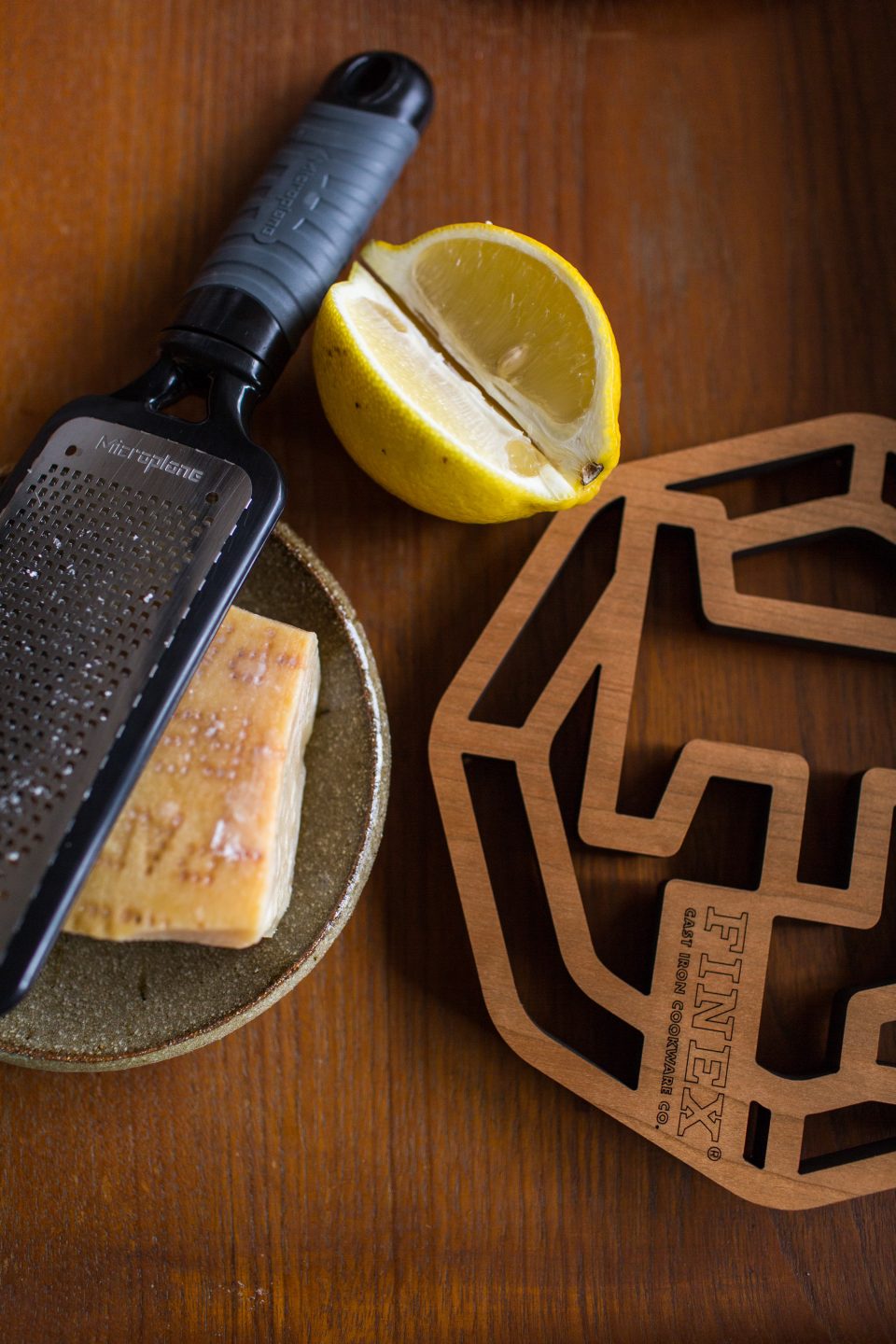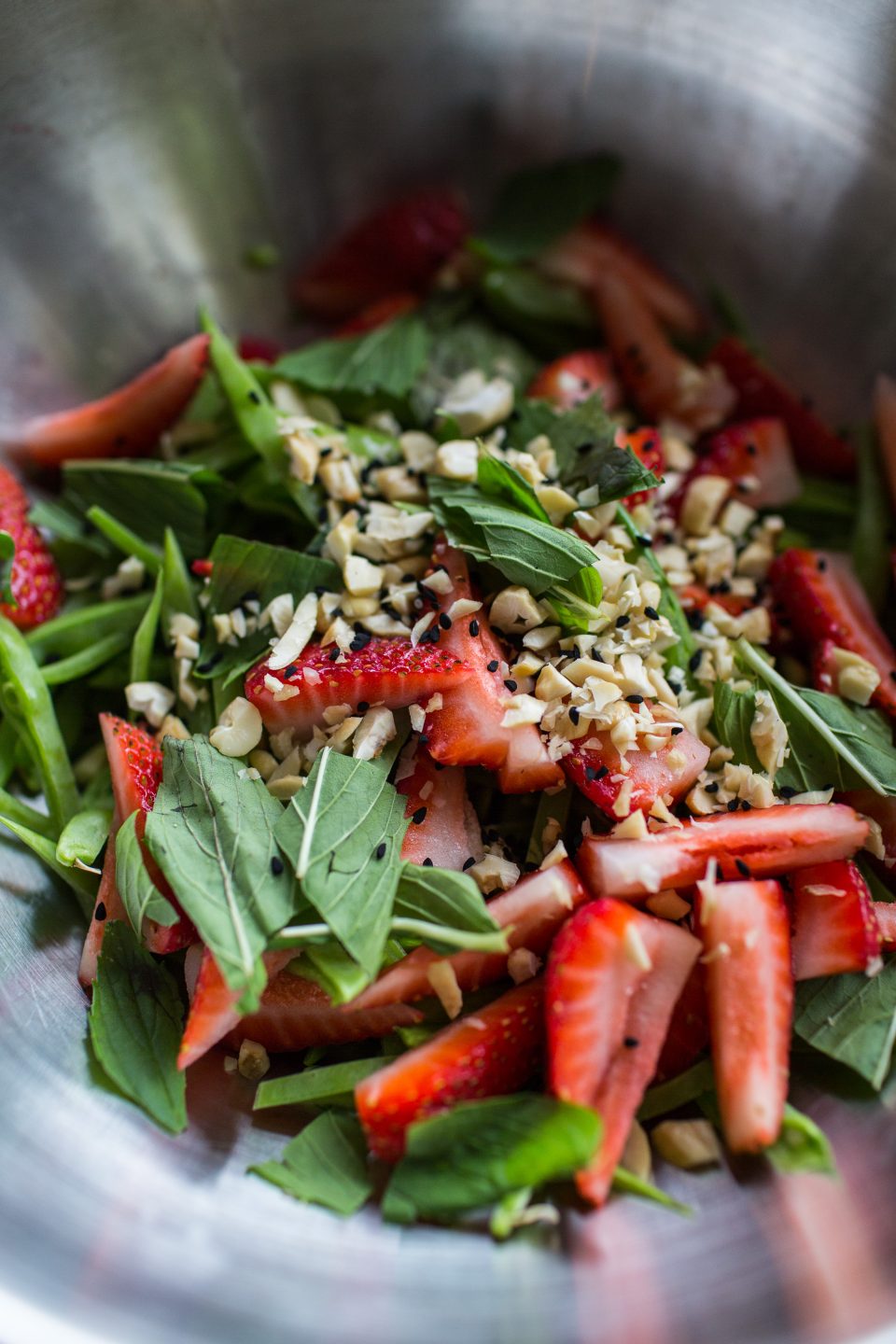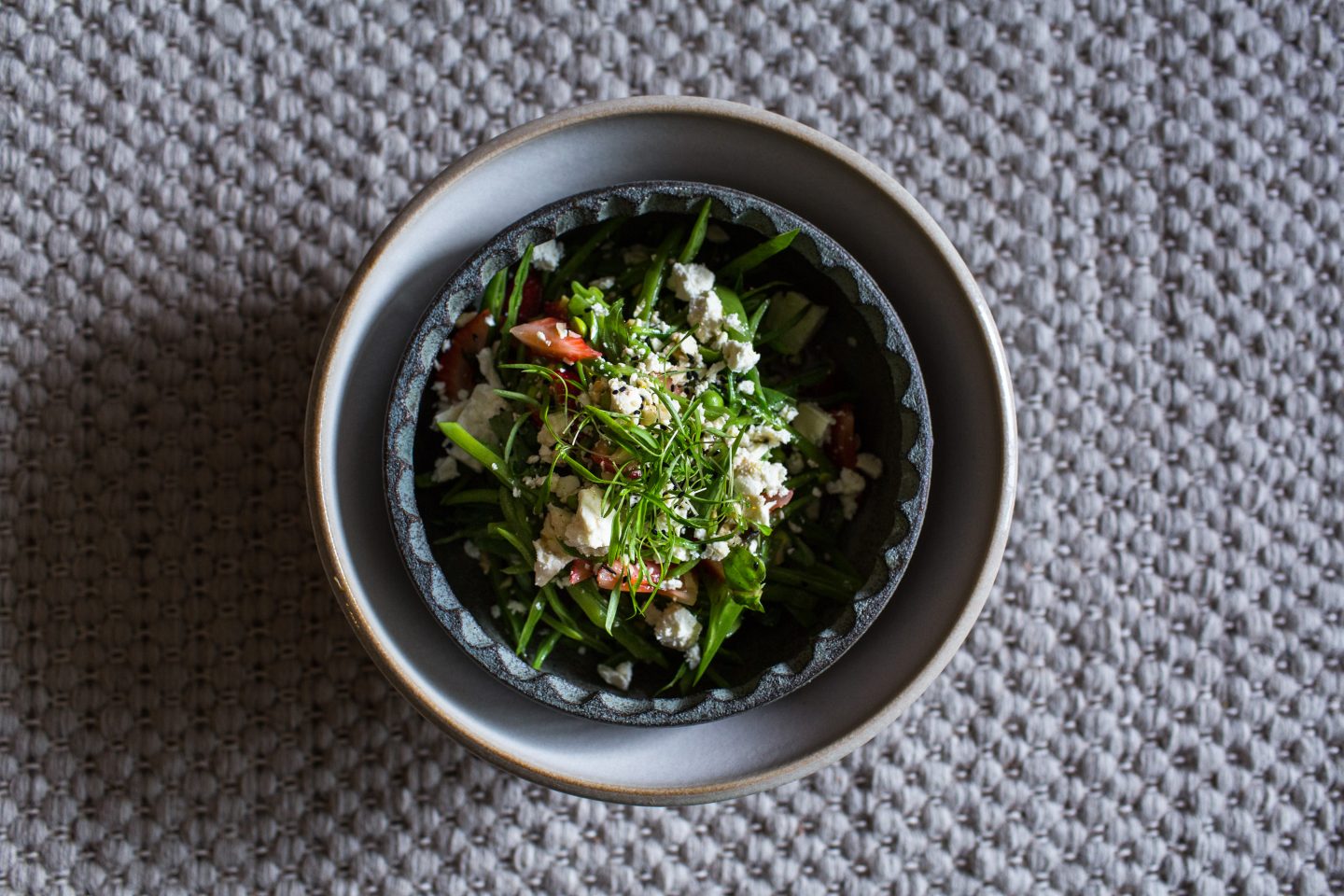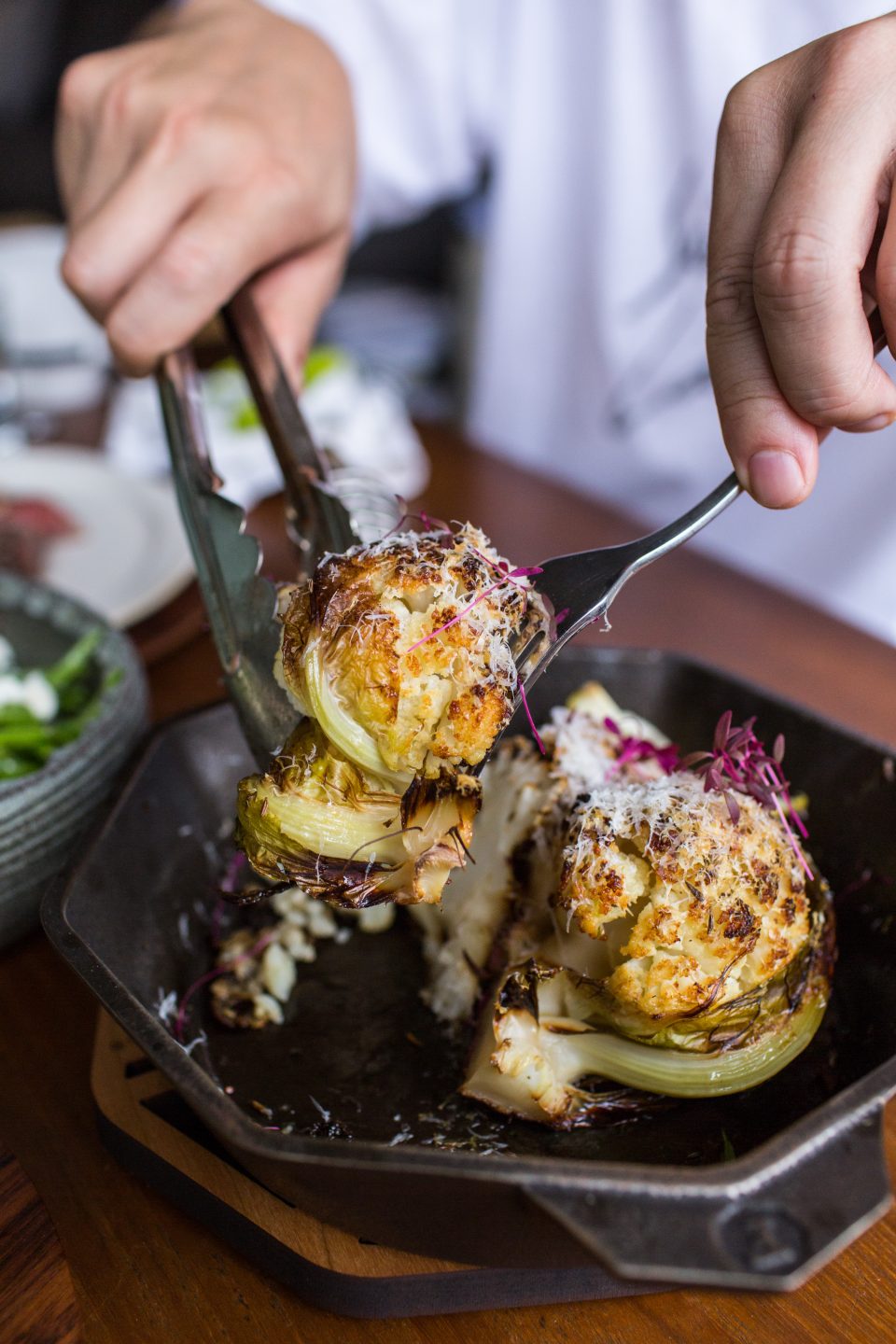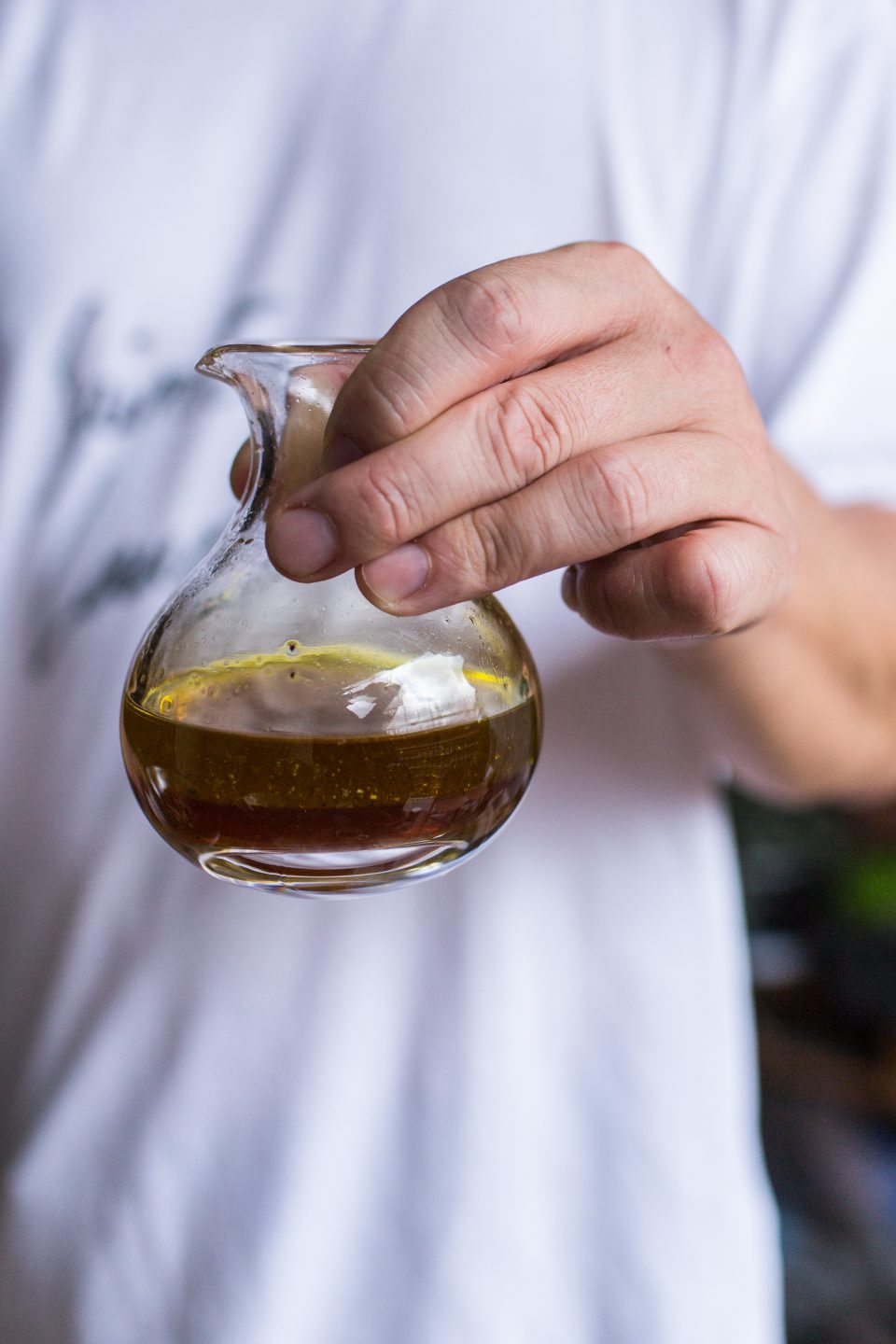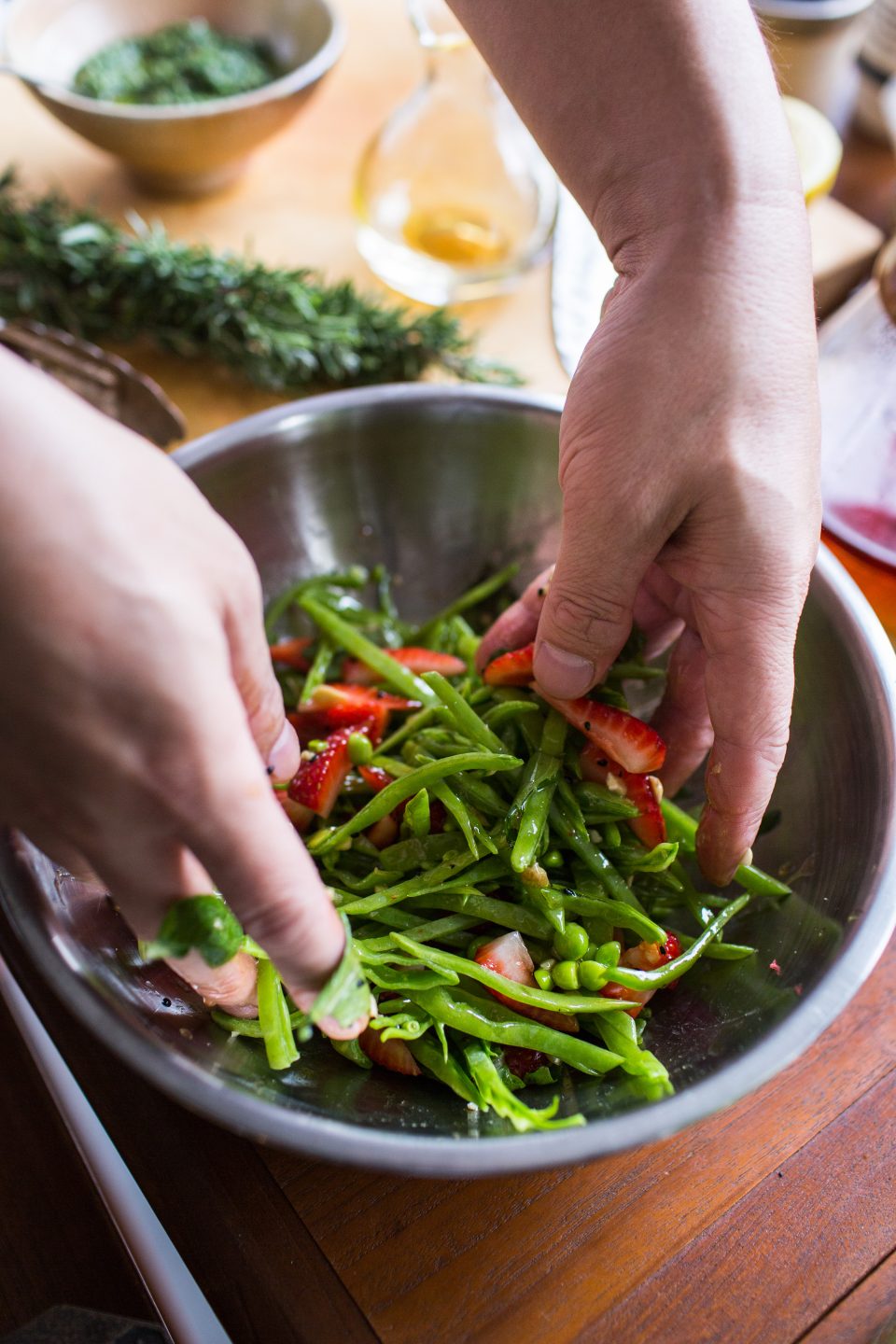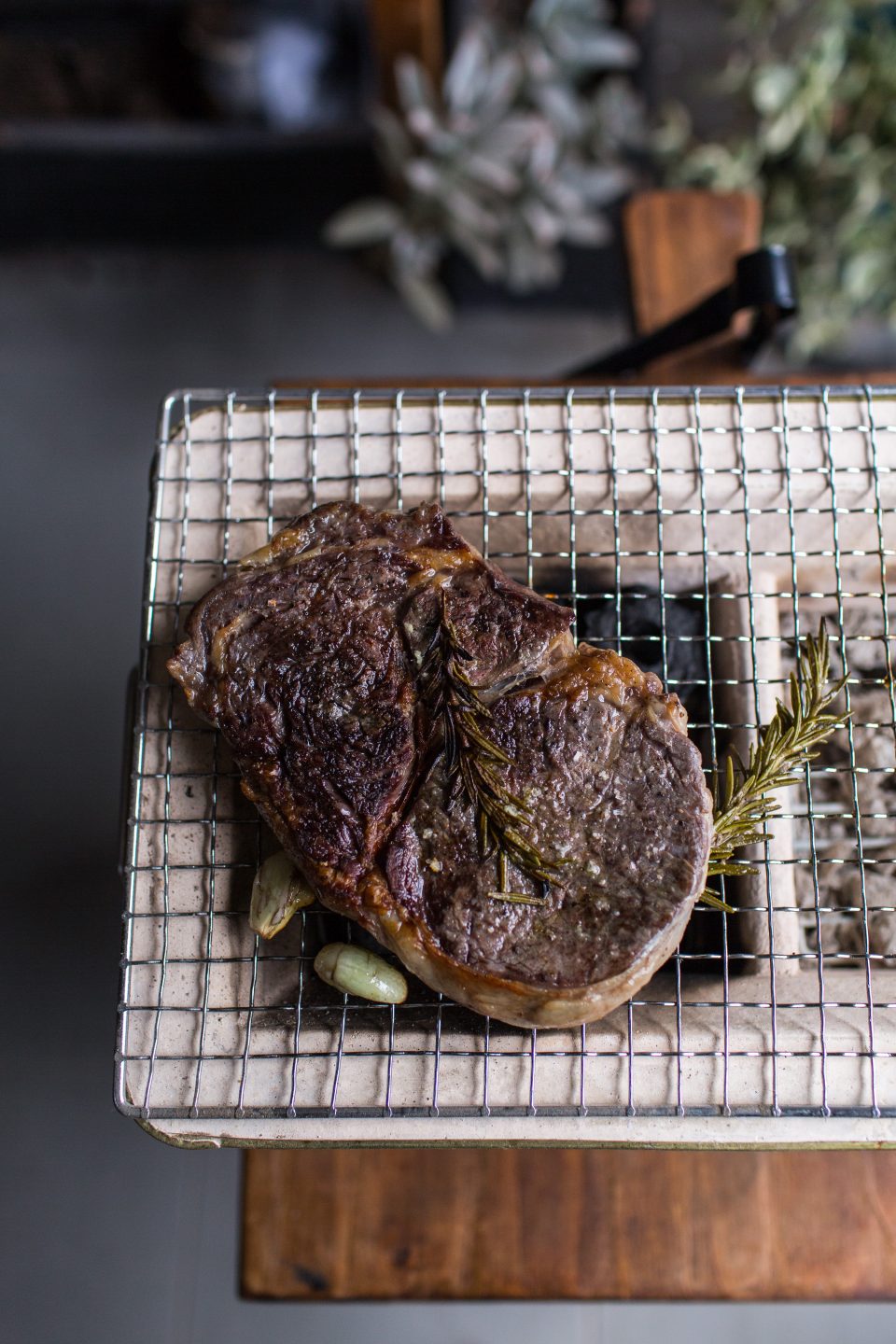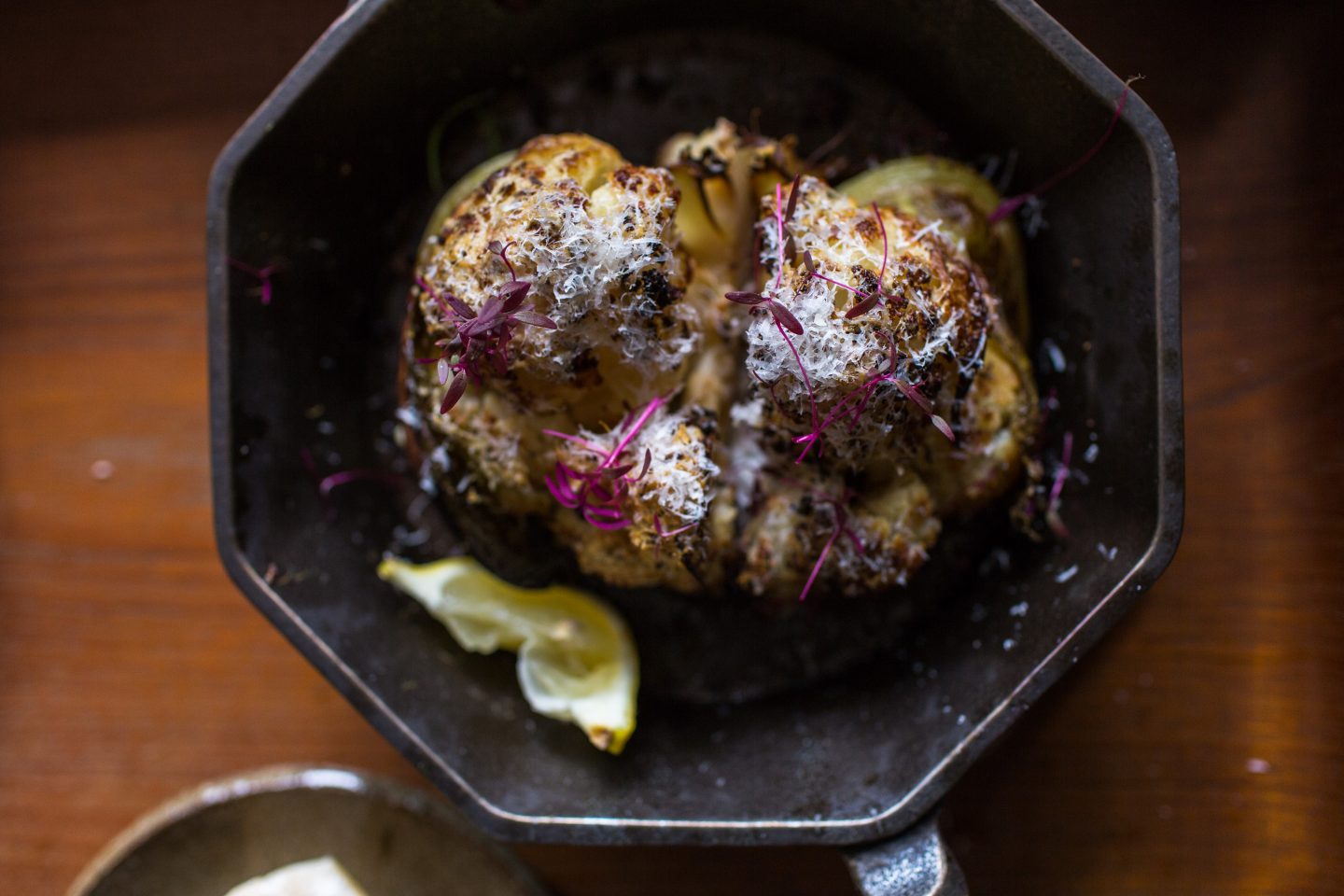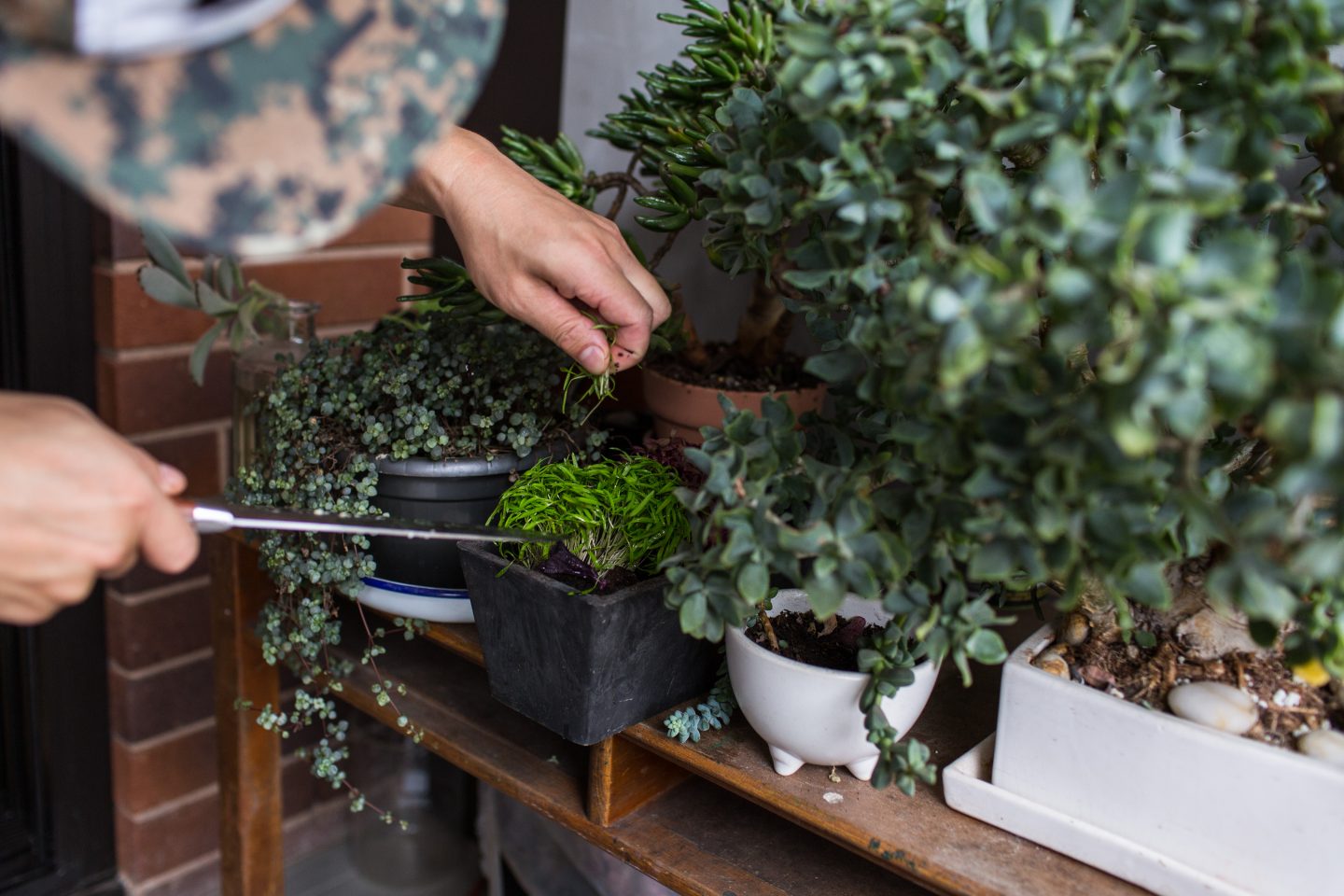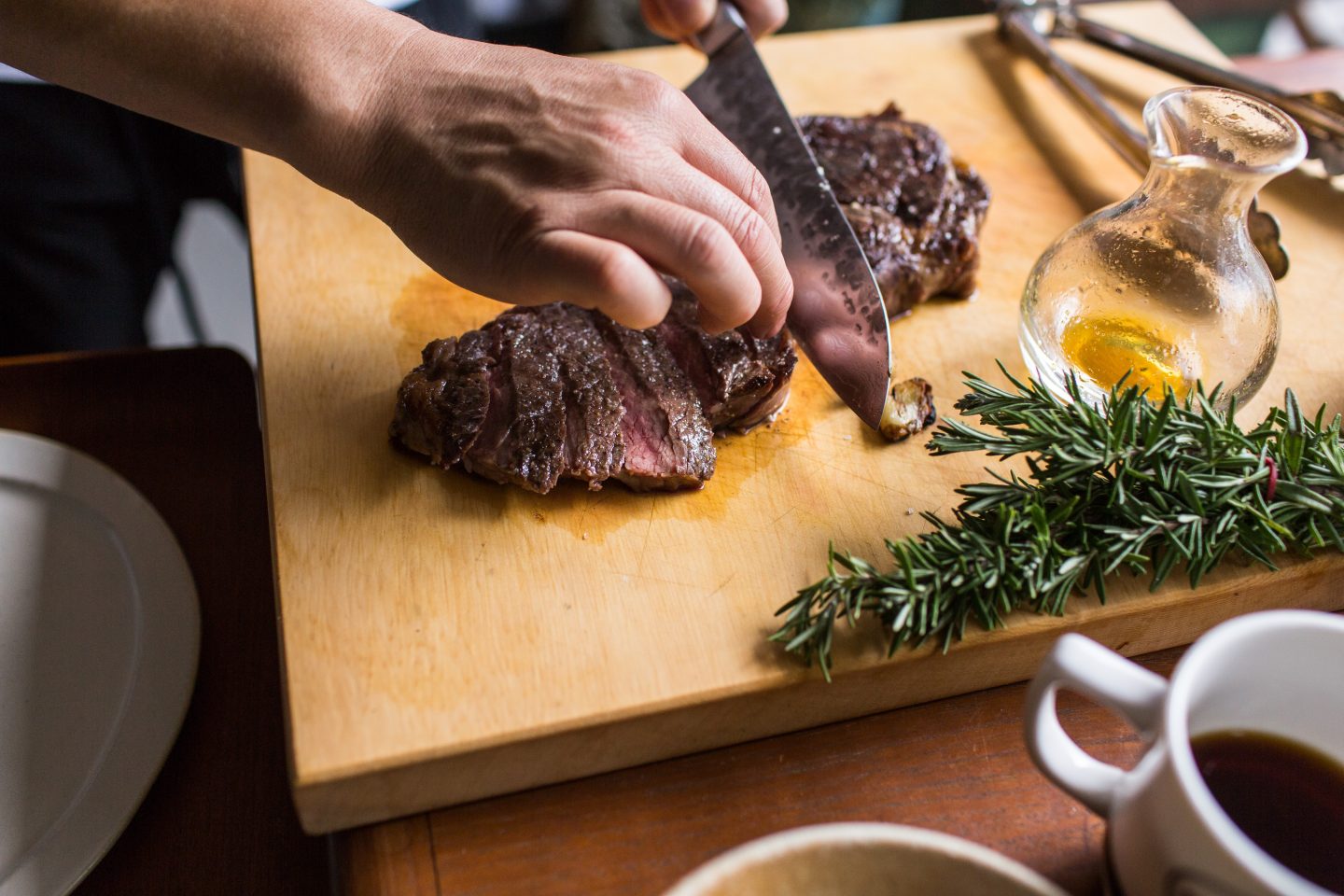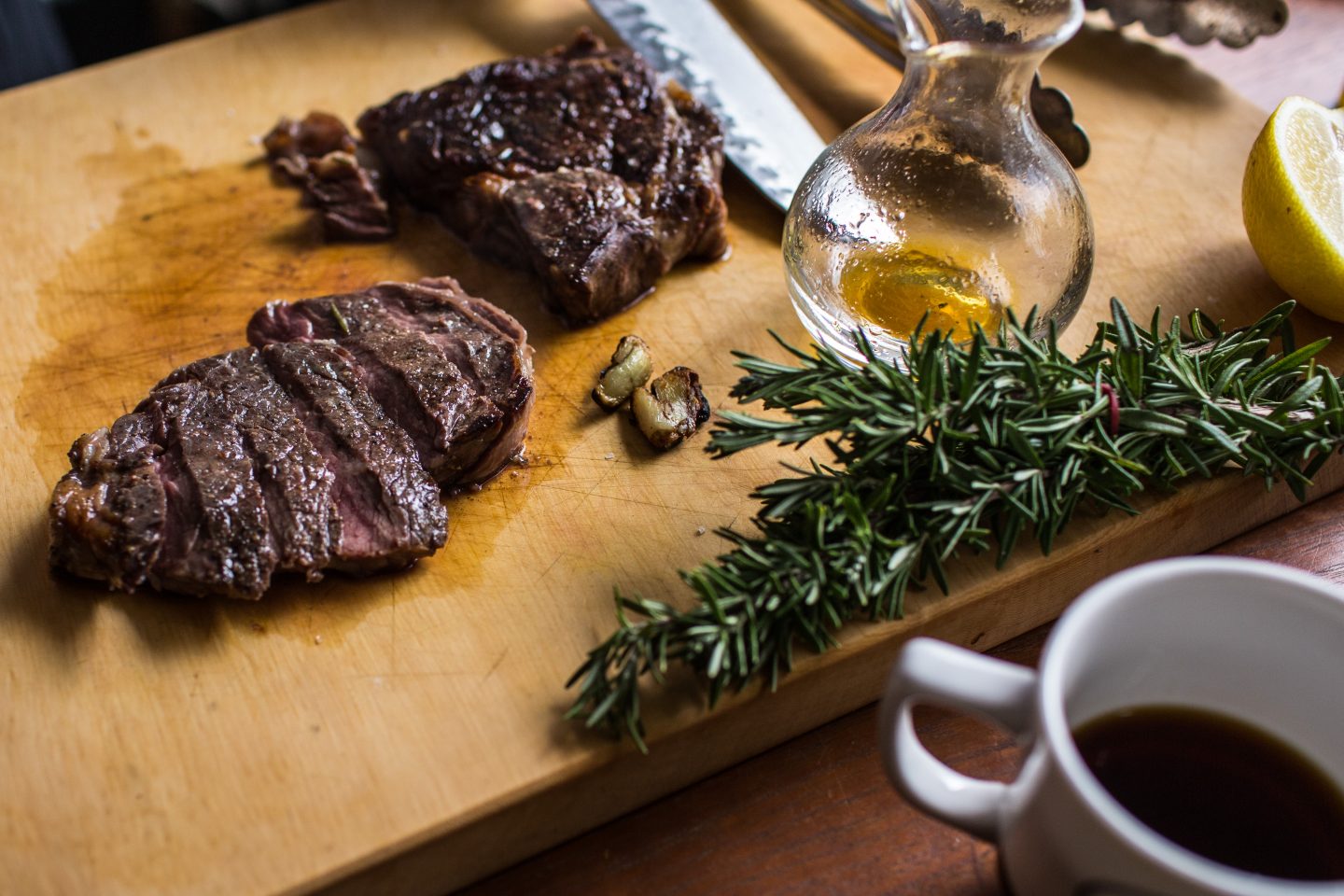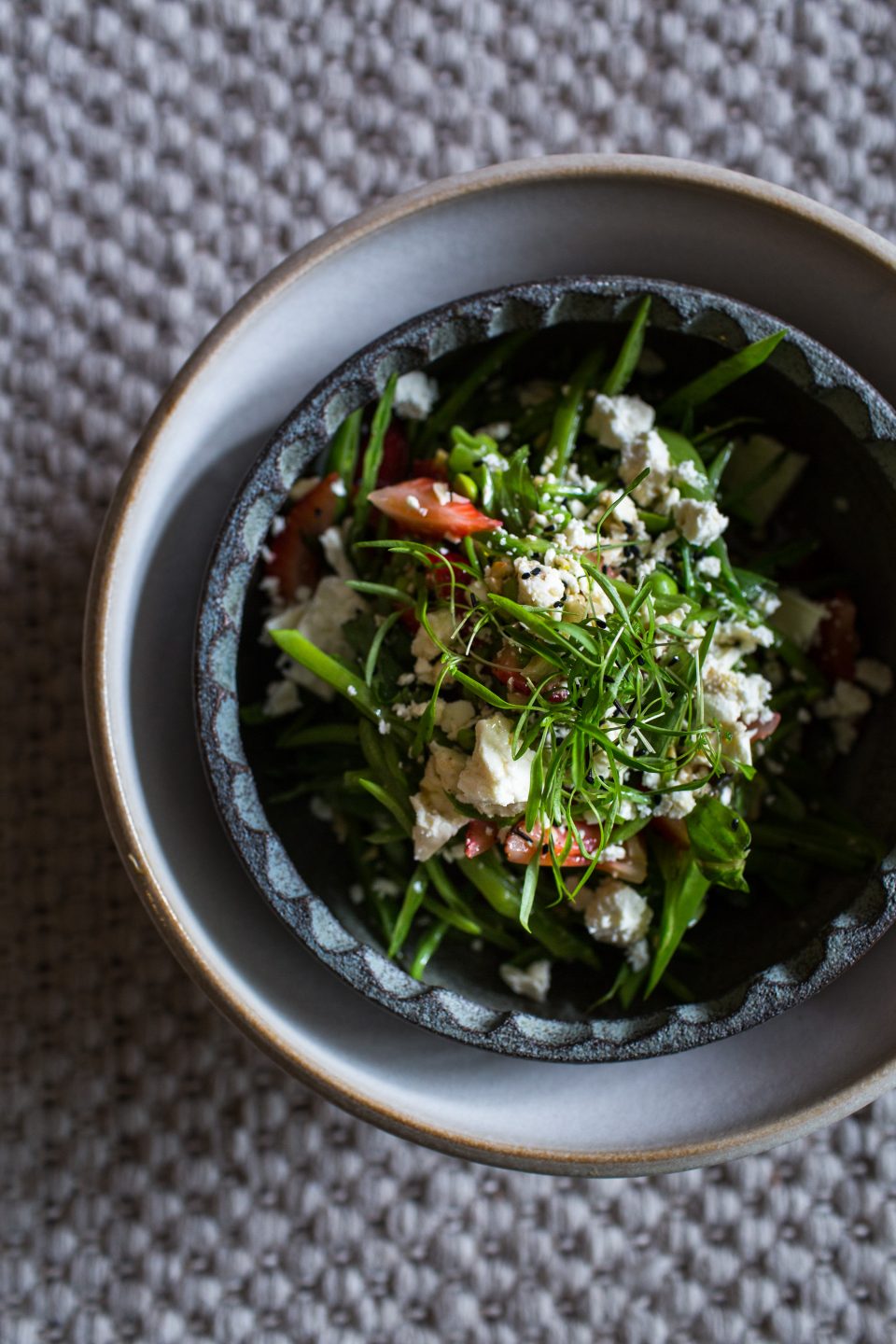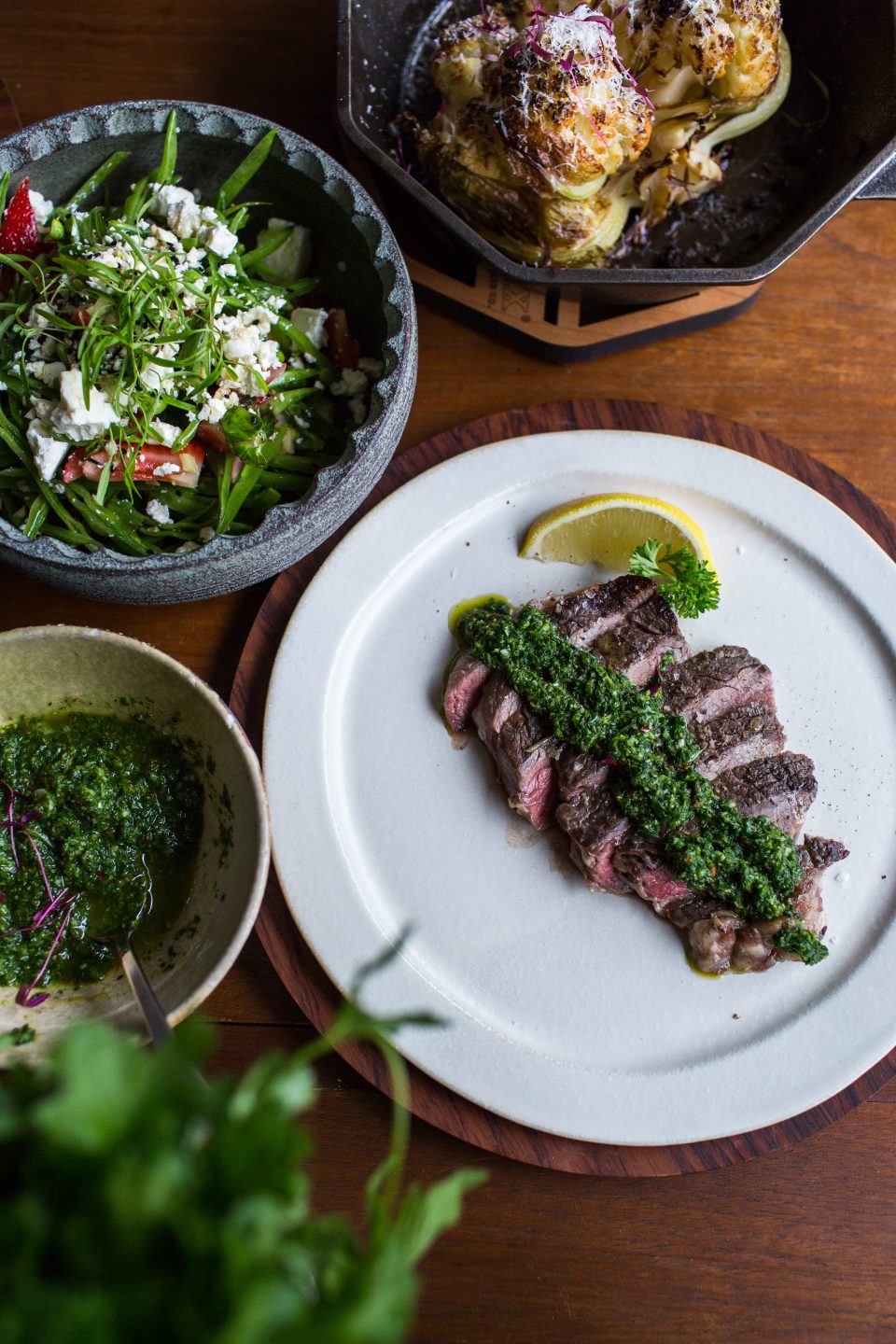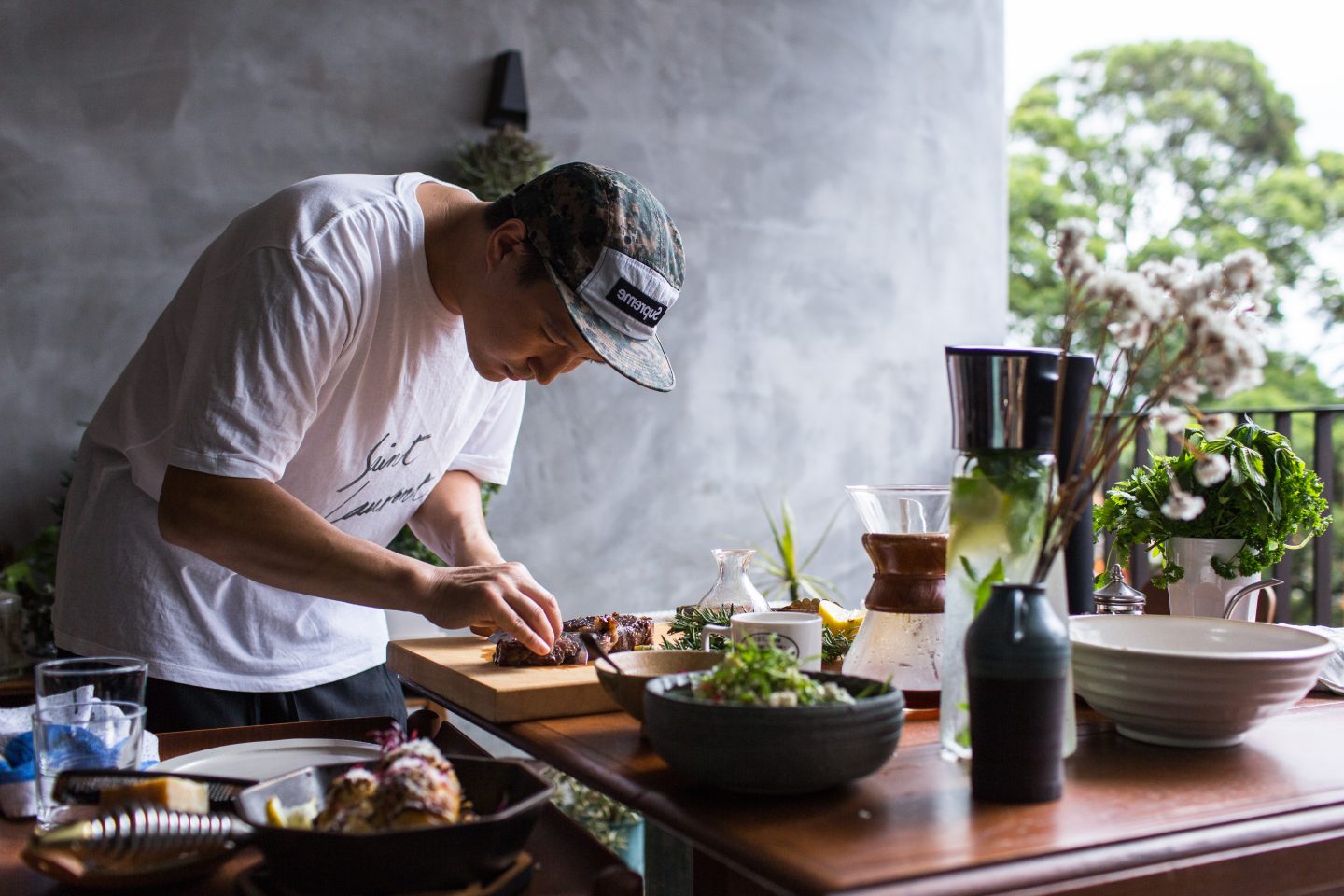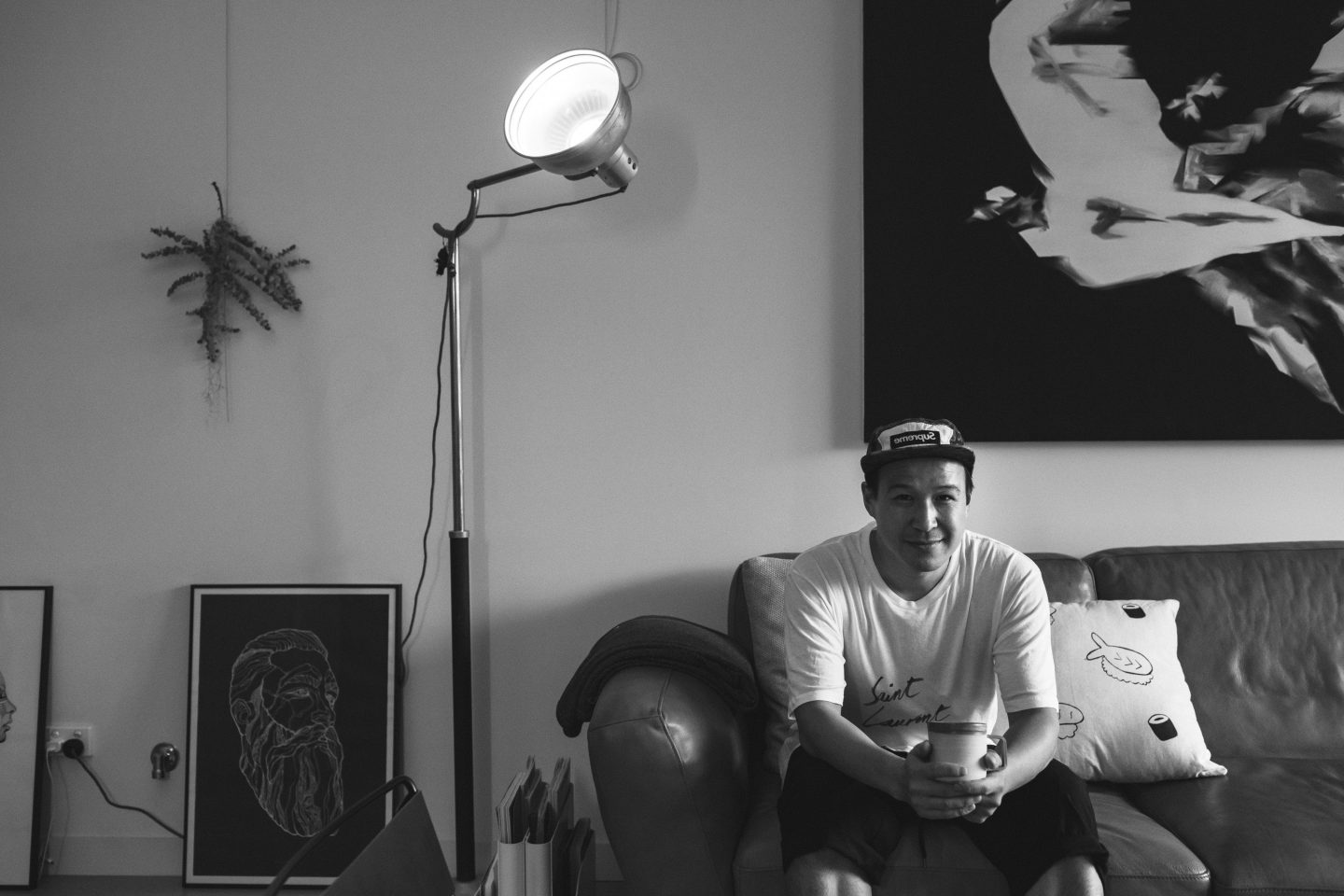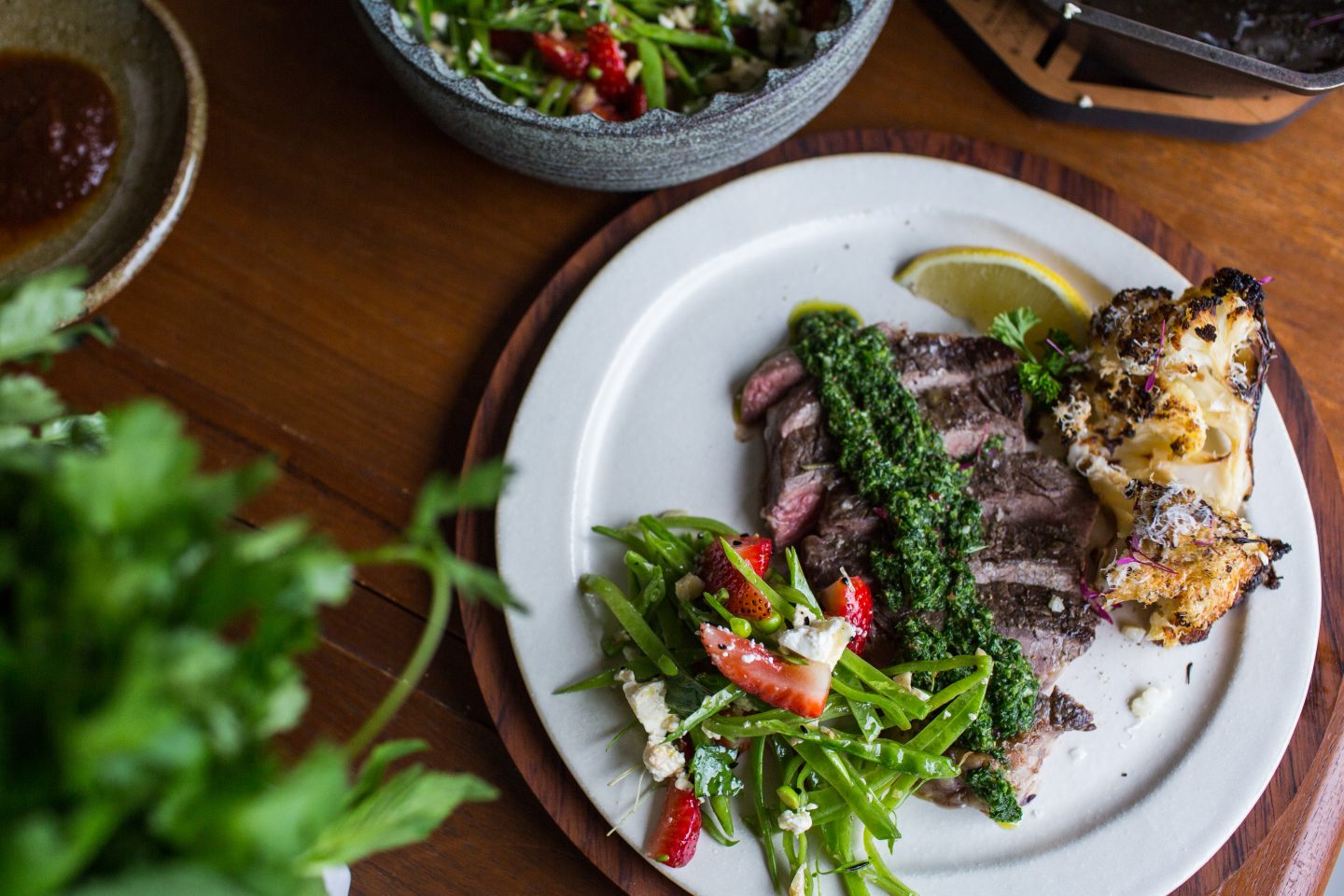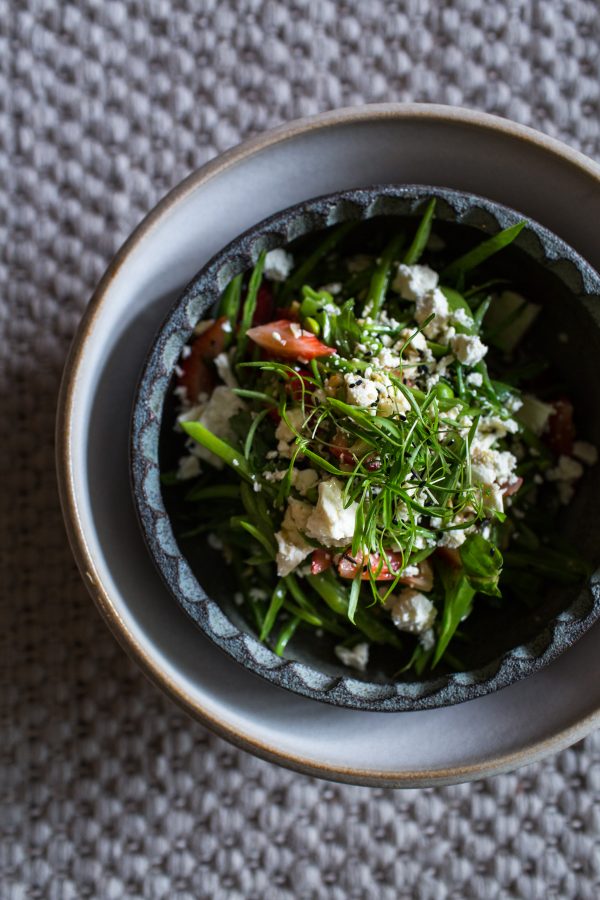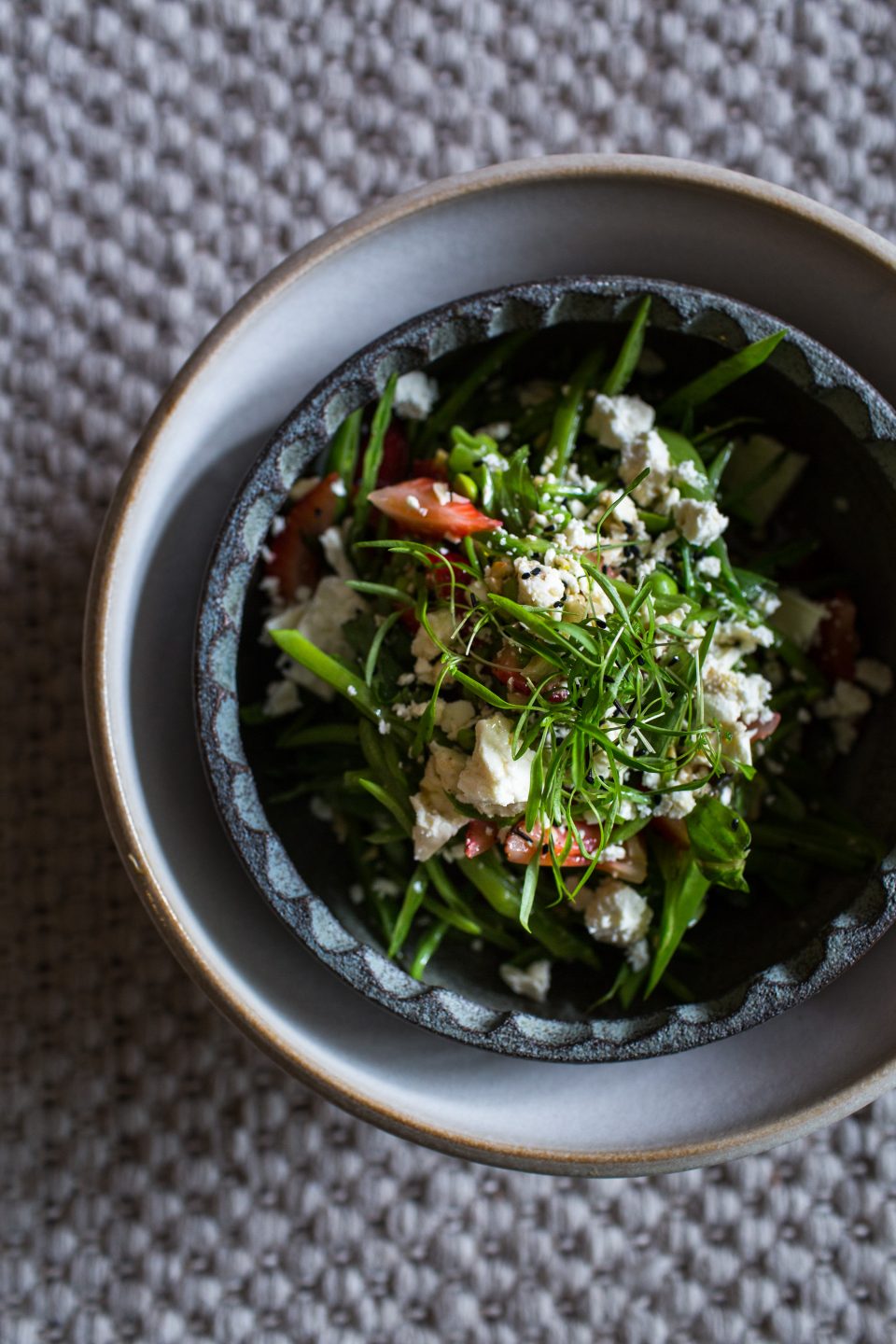 Snow pea and Strawberry salad with Yuzu vinegar dressing
Prep time: | Cook time: | Serves 2
200g – Snow peas
1/2 Small punnet of strawberries (late harvest :))
A handful of hazelnuts
Fetta
Mint
Nigella seeds
Micro chard
Pull the peas from the pods. Snap the stems and pull down the stringy part. Julienne the snow pea pods.
Cut the strawberries into 6ths longways.
Toast and crush the hazelnuts, tear off a wedge of mint and crumble the fetta.
Combine everything. Dress with good olive oil, red wine vinegar, yuzu, salt & pepper.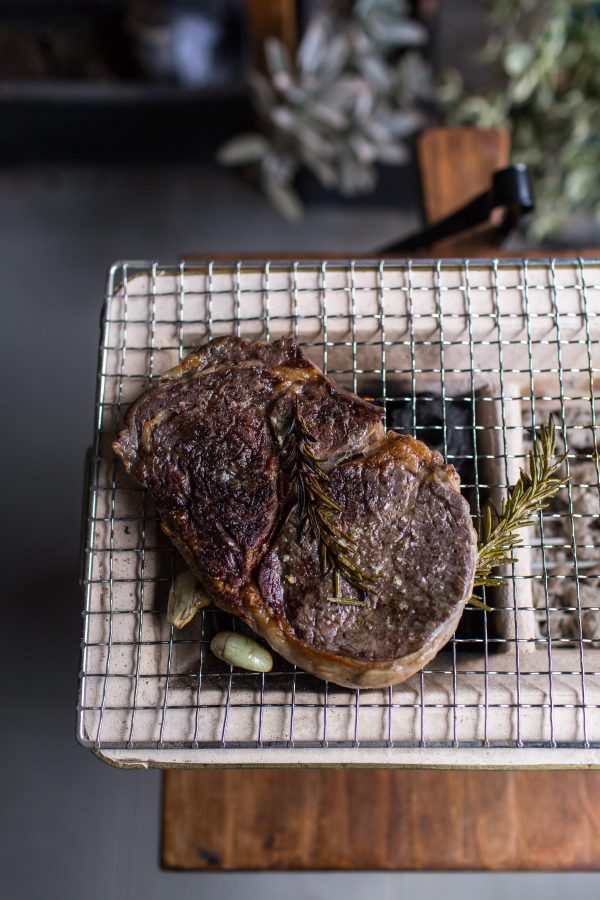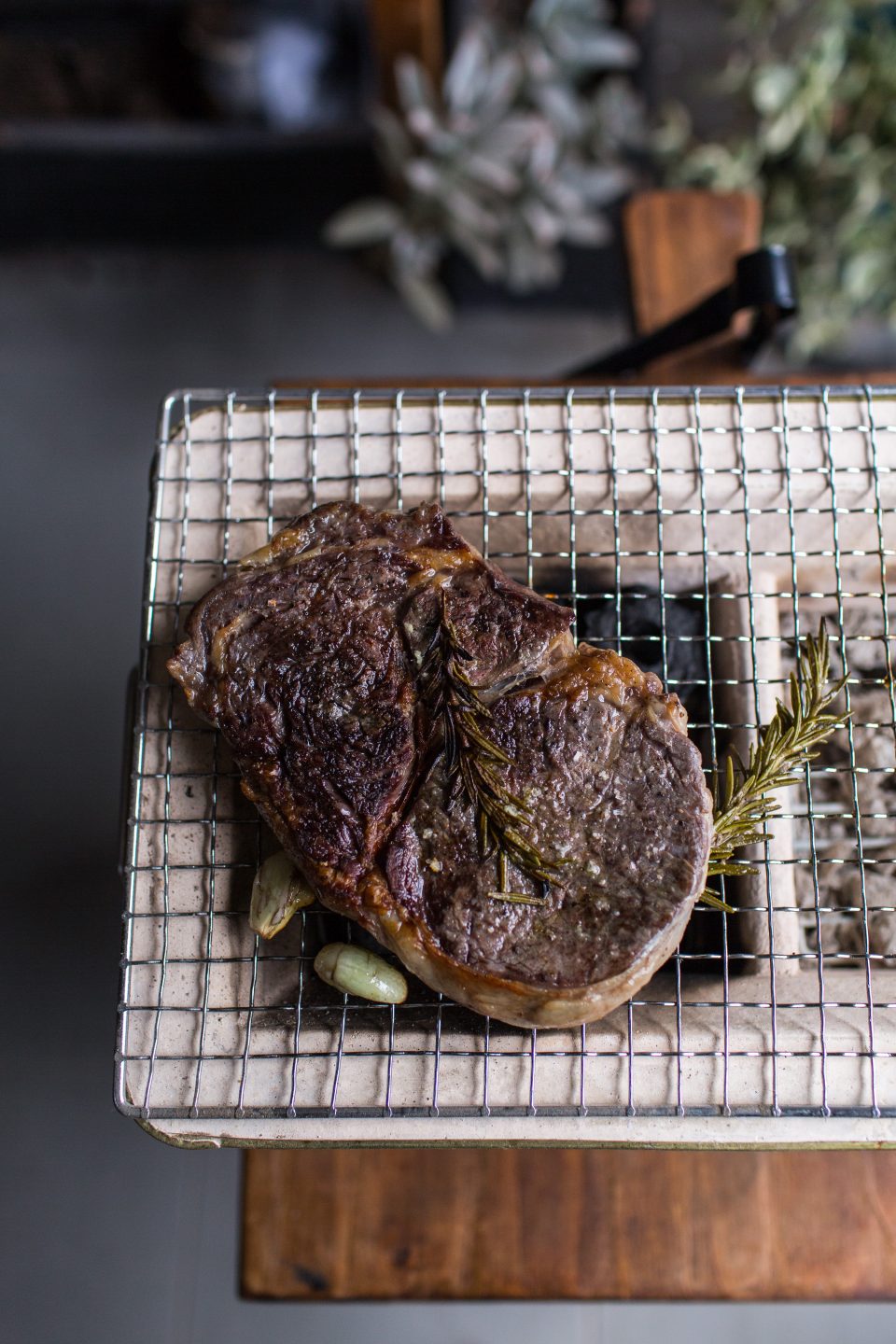 GRASS FED SCOTCH FILLET
Prep time: | Cook time: | Serves 2
300g Grass fed scotch fillet
1 Clove of garlic
1 sprig of rosemary
Salt and Pepper
Vac-seal all the ingredients into a bag and drop it into a sous vide set at around 52 degC (I use a Sansaire circulator, I think it may be higher with others) for around 2 hours or depending on thickness of the cut; you're not going to overcook it so don't be scared.
After that, pat the steak down with a paper towel and grill over coals. I like to use my japanese hibachi and coals that seem to burn forever. They leave a nice crust and a really sweet smoke to the meat. It doesn't need long as the meat is actually cooked. Just long enough to get a good char on both sides.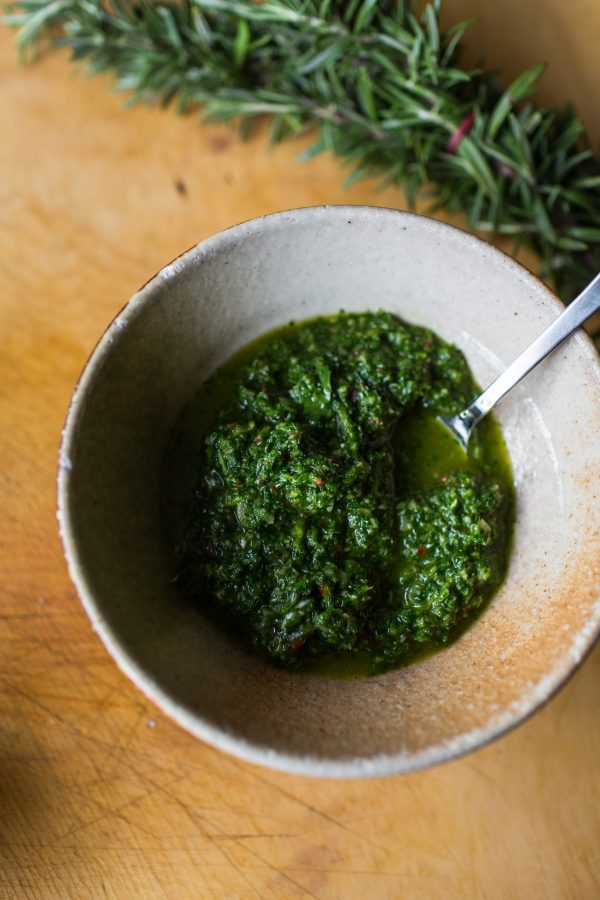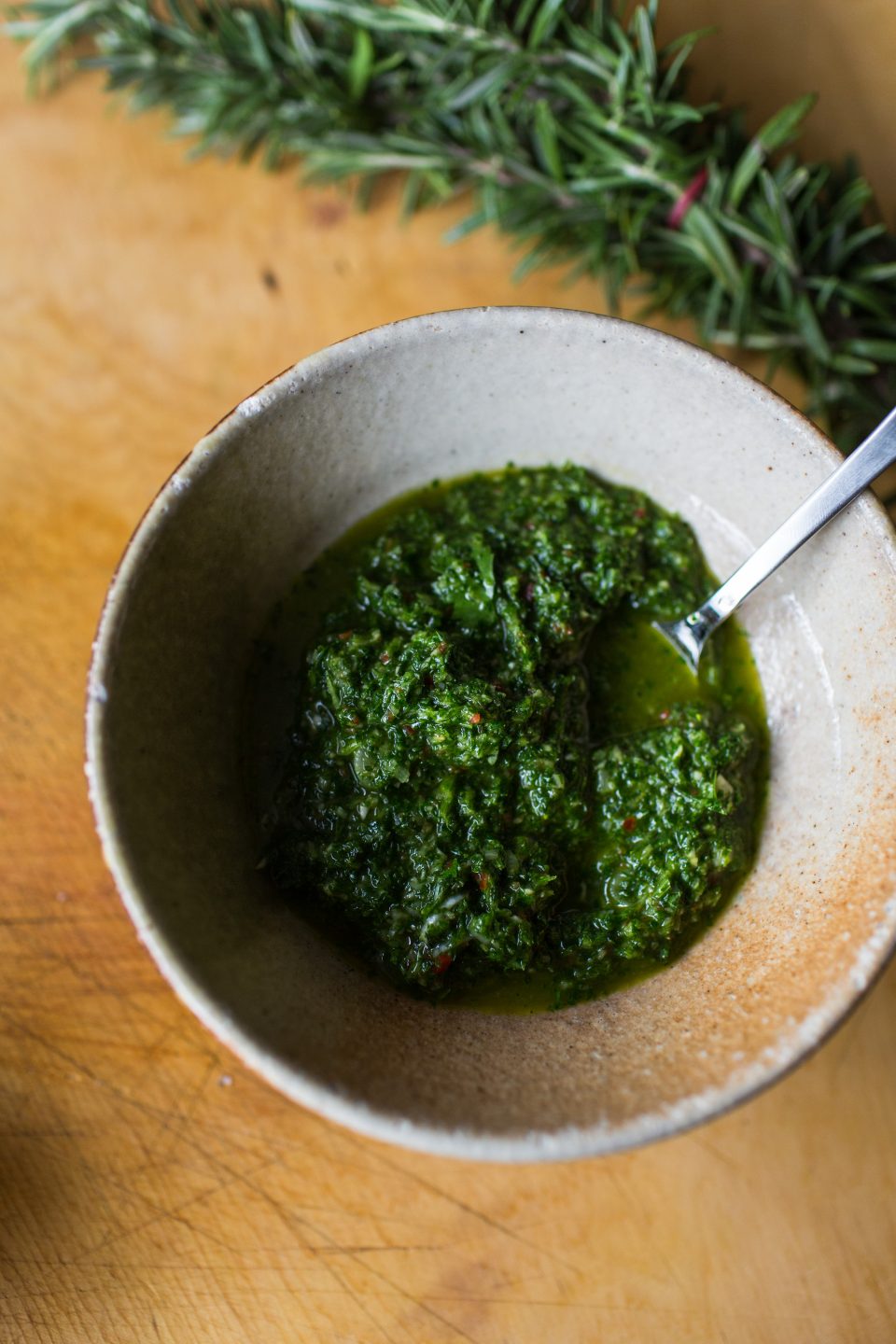 CHIMICHURRI
Prep time: | Cook time: | Serves 2
1 handful of Parsley (any type)
1 handful of corriander
1 Large cloves of garlic
1 red chili
Shallot
A pinch of ground cumin
A squeeze of half a Lemon
Half a cup of olive oil
Salt and Pepper
You can either hand cut the herbs or just throw it into a processor and blitz it really quickly.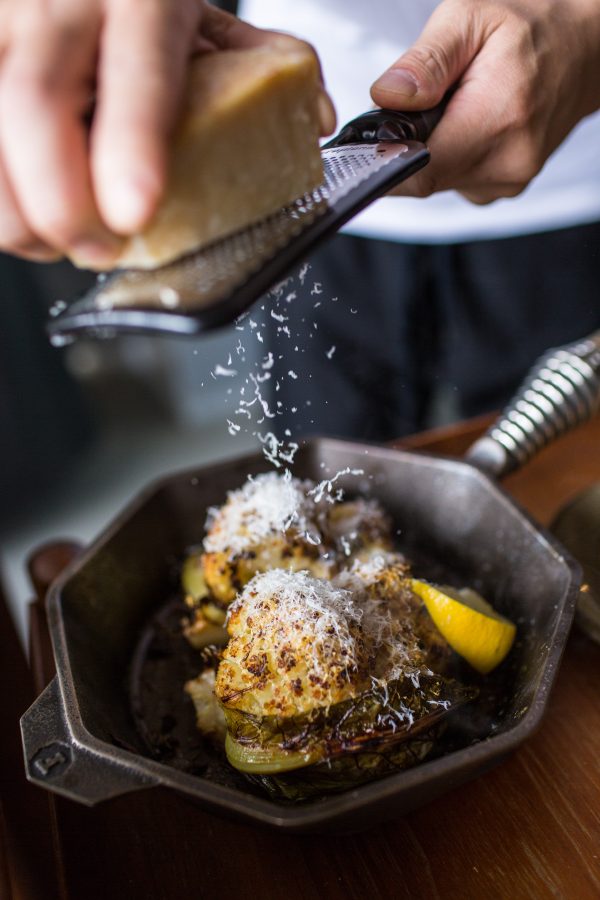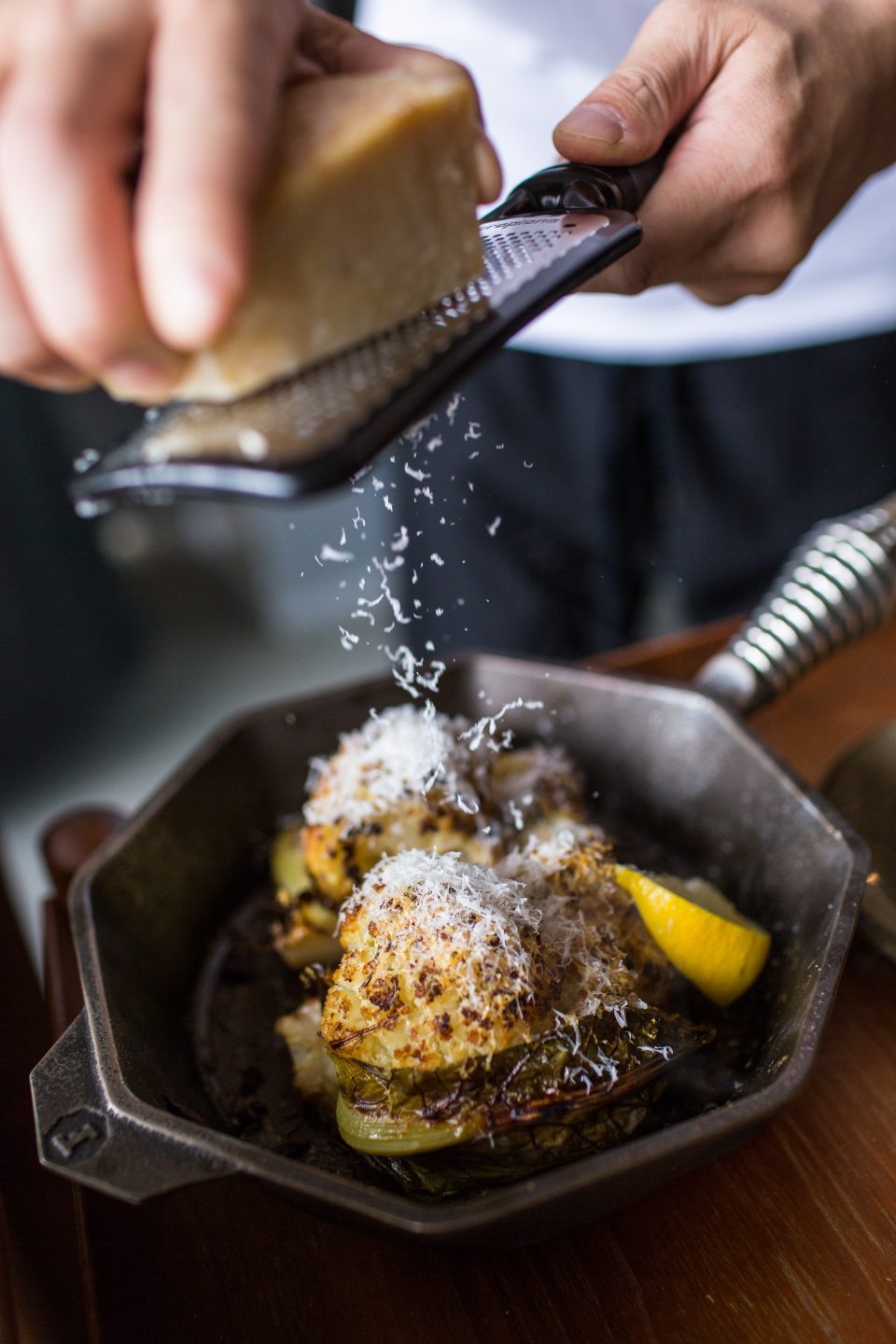 ROASTED CAULIFLOWER with Parmigiano Reggiano
Prep time: | Cook time: | Serves 2
Half a head of cauliflower
1 cup of Shaved parmigiano reggiano
2 cloves of garlic
Fennel seeds
Caraway seeds
Red Garnet
Lemon
Boil the cauliflower for 5 mins in salted water, drain and place it on a baking tray. Jam a few chopped cloves of garlic into the head, season with salt/pepper and sprinkle some caraway and fennel seeds. Shave some lemon zest over the top. I also use the microplane to shave the cheese over the top (generously).
Put it into a preheated oven at (180degC) for 20 mins (or until it starts to colour). Turn the heat up for the last 5 minutes or so to get a few bits starting to char up.
Once you have pulled it from the oven, just before serving again shave more cheese over the top. I like the taste of both the baked cheese and fresh as I think it emphasises the salt, sweet and umami.