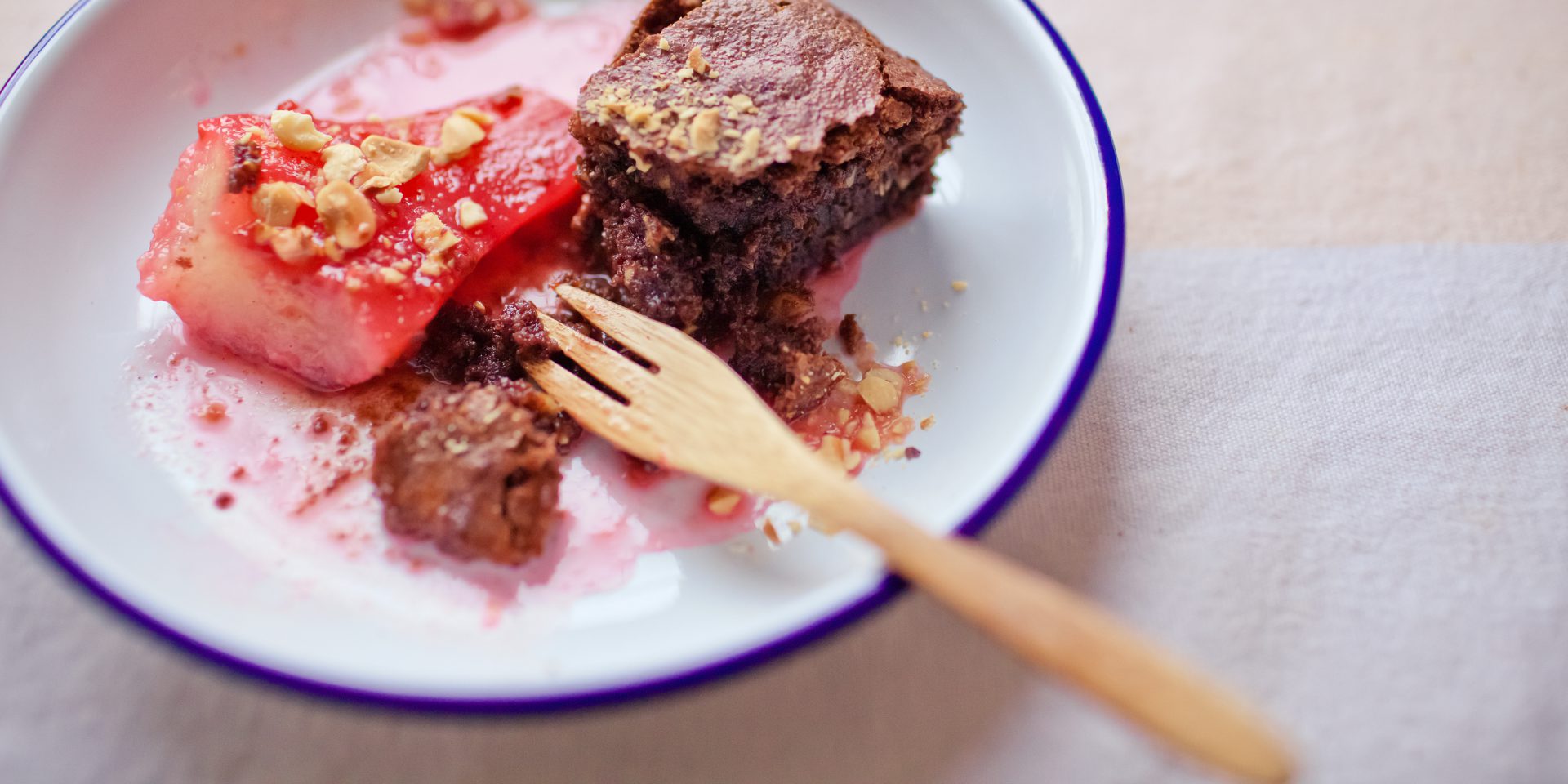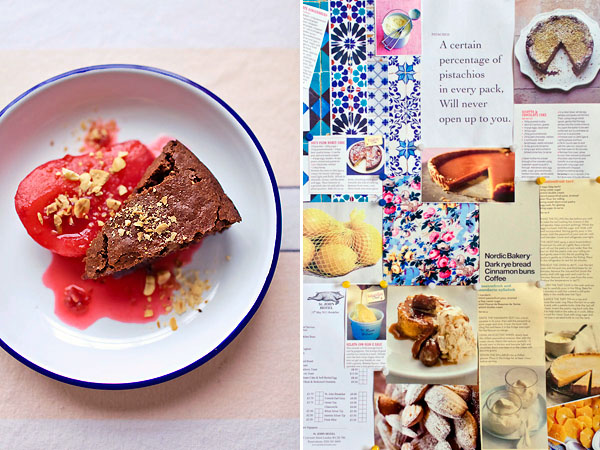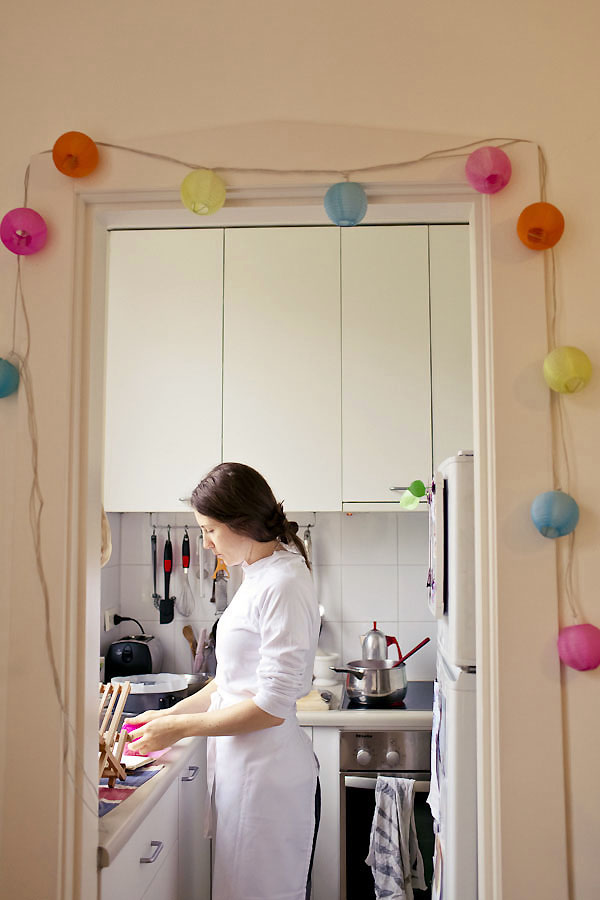 Who: Winnecke
Home is: Sydney, Australia
Family origin: Australia
I can't live without my: Whistling kettle
Occupation: Apprentice Pastry Chef (2nd year at Universal Restaurant)
Dream job: A reviewer of cook books and sneakers
Childhood taste: Nanna's ginger slice with tangy lemon drizzle glaze, Poppa's pickled onions, Mum's panforte, hedgehog slice and lamingtons, Dad's salad niçoise and fresh juicy apricots from the tree in our back yard
I will always have in my pantry: (kitchen/fridge) olive oil, balsamic vinegar, nuts, fresh fruits, greek yoghurt, milk, tea, chocolate, butter, salt and pepper
The one place I must visit: Japan! (and wherever my sister is living!)
Go to meal: AM – fruit, muesli, greek yoghurt and coffee. PM – whatever is served for staff meal at the restaurant, generally RICE & ….
3 Unforgettable meals: only 3, you can't be serious?! When I took my Dad to Sepia to celebrate his 60th birthday and we had their degustation menu, late night falafels in Paris, late night piadini in Bologna, Nopi (omg the bathrooms!), hazelnut tart with fresh ricotta and raspberries at Petersham Nurseries, every meal from The Rose Bakery, ham cheese croissant done properly (soaked in milk and filled with béchamel and leg ham), Friday breakfasts at work of fried egg & fresh cilli sauce on rice and coffee, every dinner I ate at Bistrode and anytime my boyfriend and I make it to cafe Ella for fresh blueberry bagels with ricotta and raspberry jam
Perfect night in/out: In – Family dinner at home with my boyfriend and either his family or mine followed by a cup of tea, cuddles and couch-time (that's just the 2 of us!) currently watching The Walking Dead or playing Diablo III. Out – any time my best friends (the most beautiful women in the world!) and I all get together
My piece of Sydney: There is a lovely little wooden house complete with leafy garden, back verandah and pitched roofs in Maoubra that I'm hoping the current owners wouldn't mind if I moved into and took over
I do my groceries at: Whereever I can find what I'm looking for, Harris Farm, Woolies, my local health food store, the convenience store for late night emergencies, IGA in Haberfield for all things pasta, Iggy's in Bronte for bread, I've also been known to raid Mum and Dad's fridge/pantry/fruit basket after going home for dinner
Guilty pleasure: Having seconds at dessert….but I don't feel guilty, just happy, hyperactive and full
Who does the dishes: Whoever didn't cook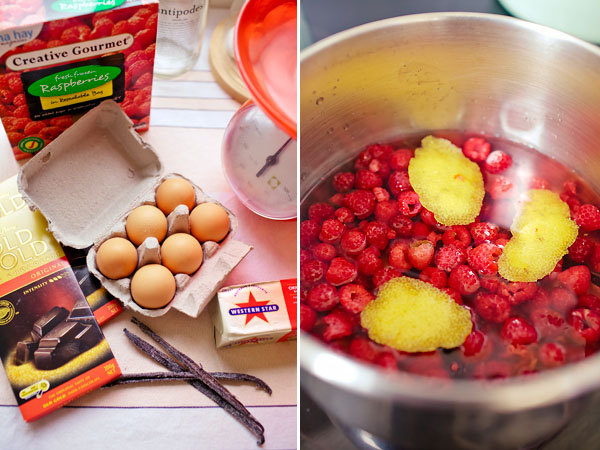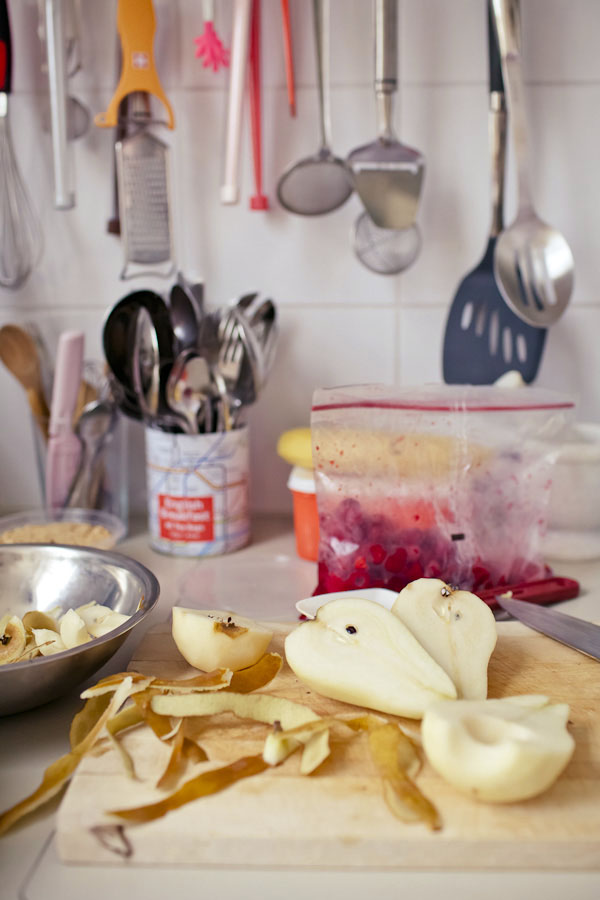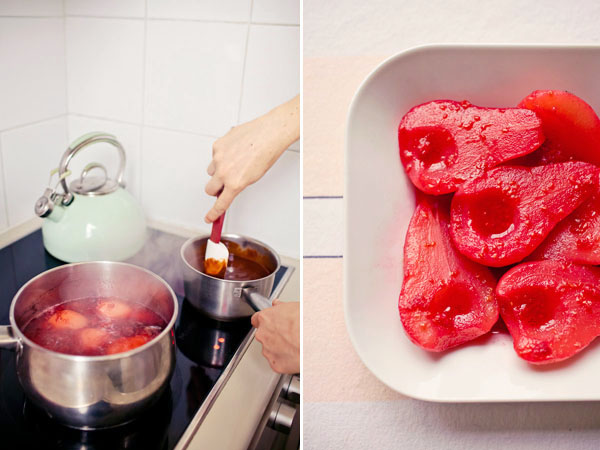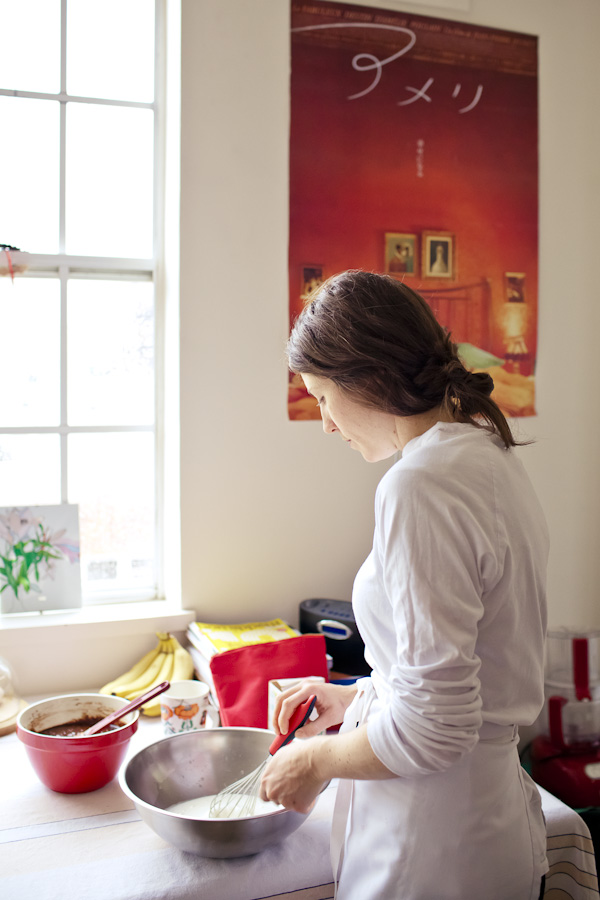 Add a pinch of sea salt when whipping your egg white to help it forms a peak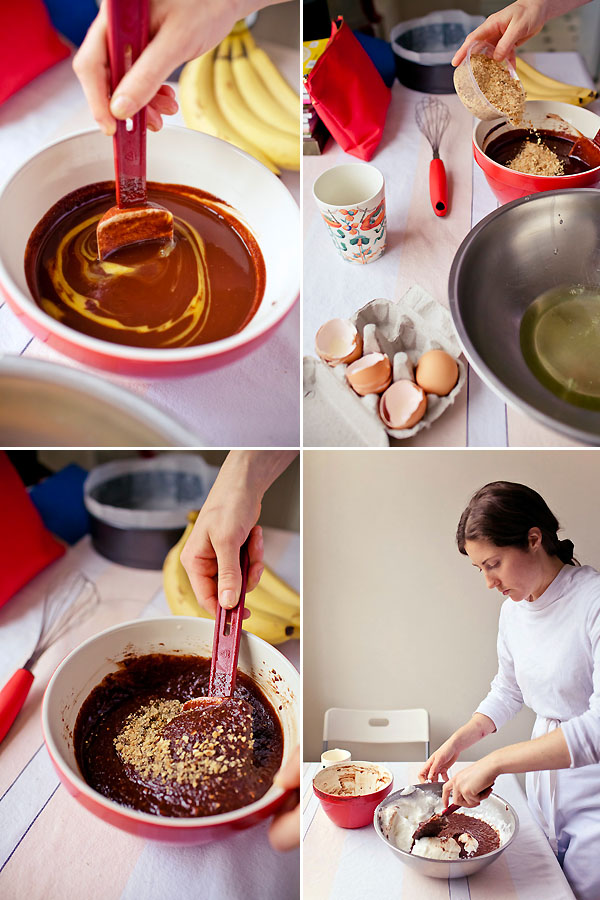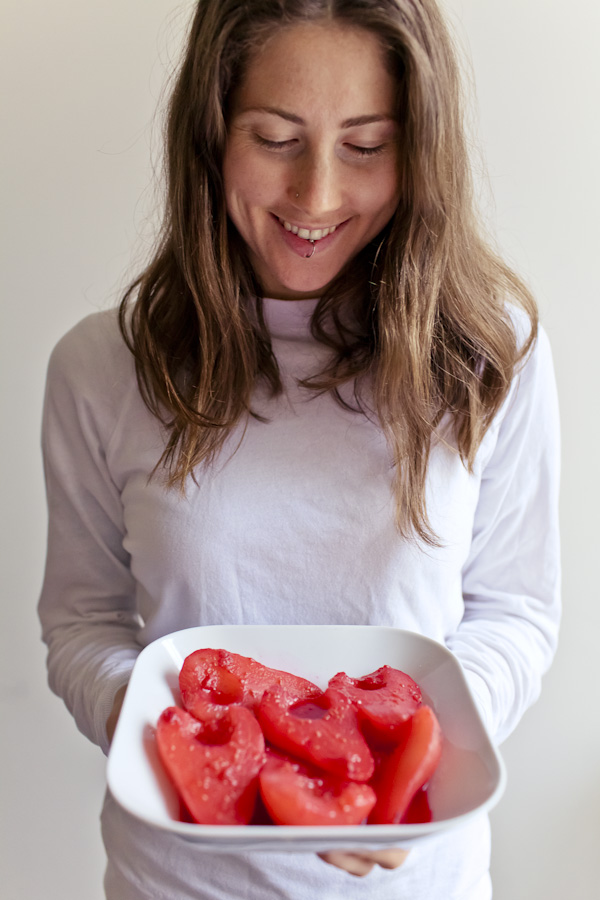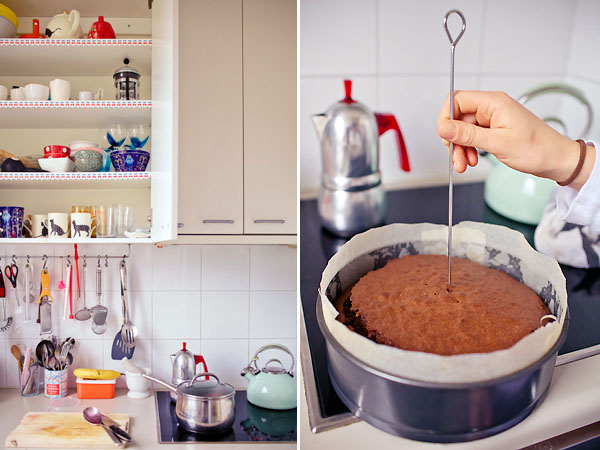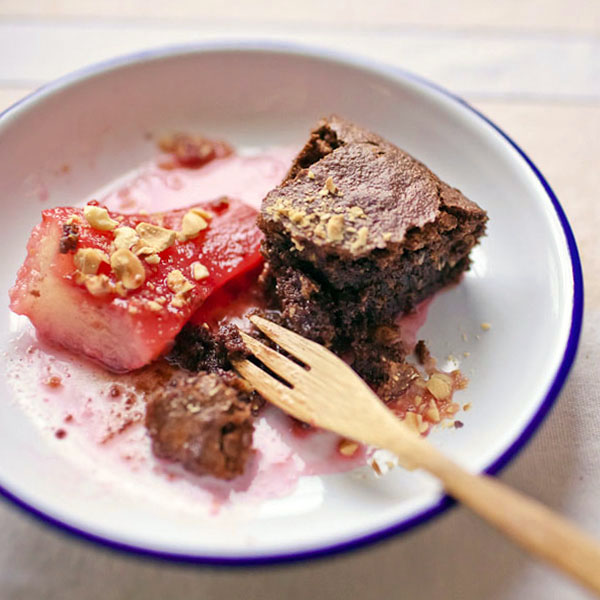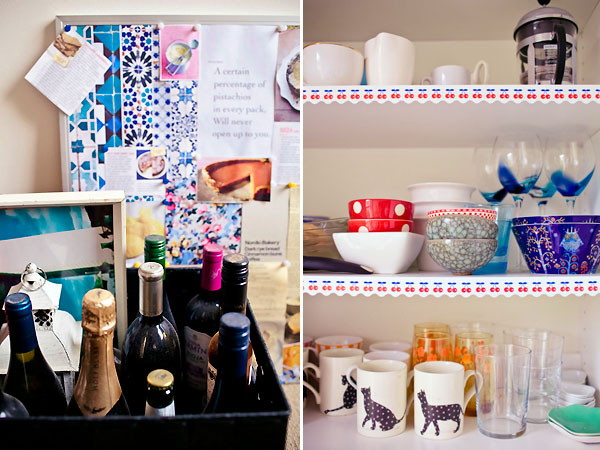 Chocolate Hazelnut Torte
Prep time: | Cook time: | Serves 4 - 6
400g dark chocolate (this recipe works best with chocolate that has a minimum of 50 – 60% cocoa solids)

200g butter

200g castor sugar

a pinch of sea salt

5 eggs (separated)

150 – 200g finely chopped roasted hazelnuts
Pre-heat oven to 170˚c and line the base and sides of a 20cm springform cake tin with parchment paper.

Place butter, chocolate, sugar and salt over a bain-marie and heat gently until well combined.

Remove from heat to cool a little then add the egg yolks one at at time.

Fold through the chopped nuts.

Whip the egg whites with a pinch of sea salt until they hold their form then fold through the chocolate mix 1/3 at a time.

Pour into the prepared cake tin and bake for 40 – 45 mins.

Check the cake with a skewer, the top of the cake should be firm but the inside will remain quite moist.

The cake can be difficult to slice when it is still hot so it is best to let it cool slightly before serving with slices of raspberry poached pear. Drizzle with the poaching liquid, some more nuts, and cream or ice-cream.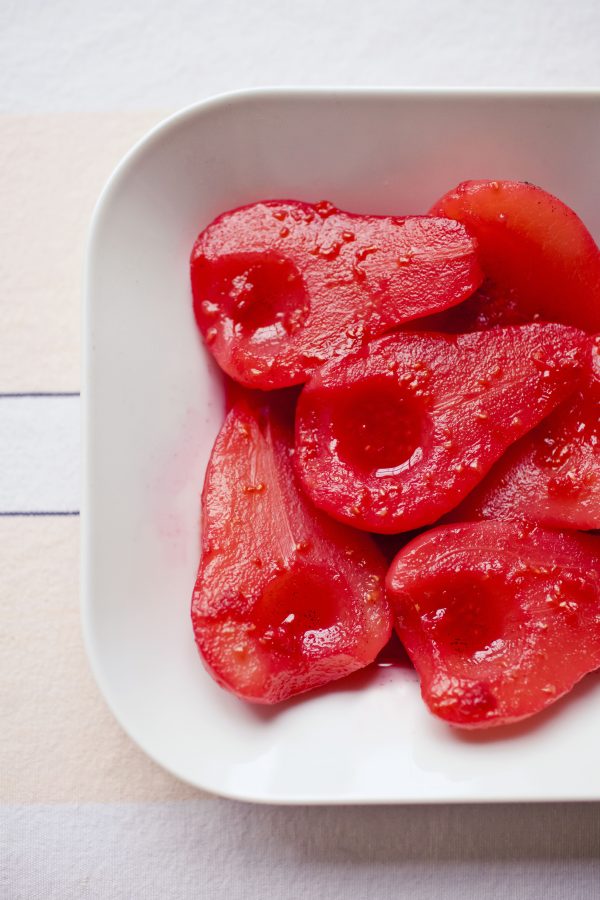 Raspberry Poached Pears
Prep time: | Cook time: | Serves 4
600 – 800g beurre bosc pears, peeled, halved and cored (use pears that are still a little firm to the touch)

400g frozen raspberries

1 vanilla pod, seeds scraped

zest of 1 lemon (in big strips)

2 – 3 cups of water, enough to cover the pears

1 cup of sugar and 1 tbsp honey or 3 – 4 tbsp honey to taste
Place water, raspberries, sugar, honey, zest, and vanilla in a pot and bring to the boil.

Reduce the heat to barely simmering and poach the pears for 30 – 35 mins, until the pears are tender and translucent but not soft, you don't want the pears to lose their shape.

Cool the pears separately from the syrup so they do not continue to cook.

Any leftover poached pears can be stored in the fridge for up to 5 days. Great addition to your morning bircher muesli yoghurt mix.