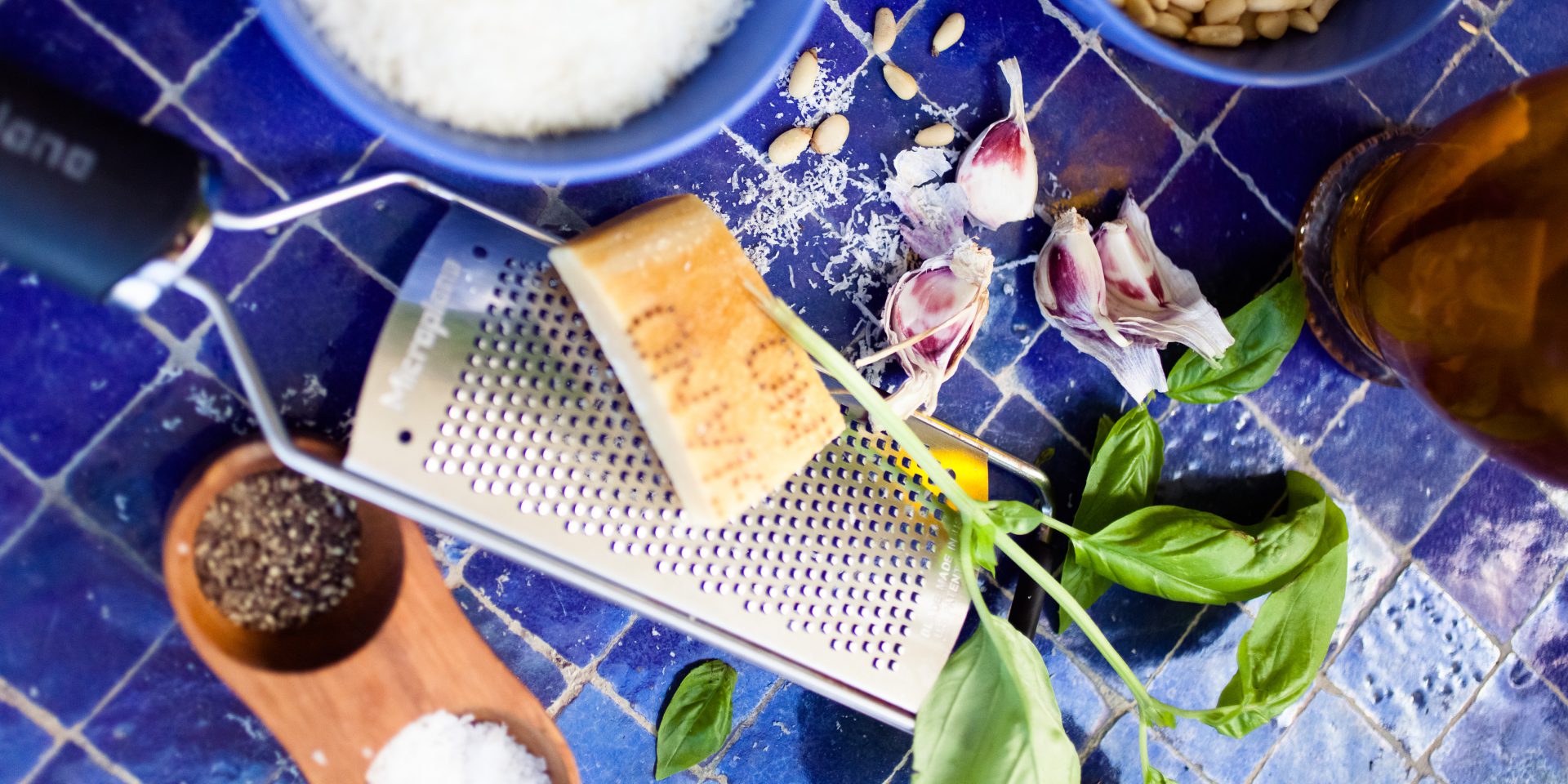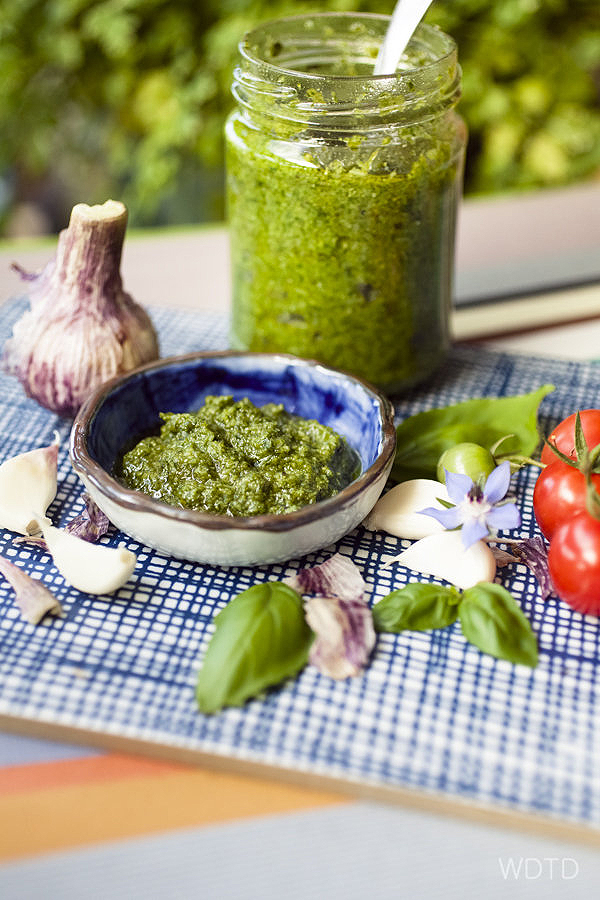 WDTD spent a spring afternoon with the lovely Indira Naidoo, an Australian TV broadcaster, journalist, and the author of the best-selling book The Edible Balcony which was published 2 years ago. Indira's book is about growing food in small spaces, inspired by her small city apartment's balcony (with the AMAZING Sydney harbour view!!). With such great and inspiring ideas, no wonder the book has sold more than 20,000 copies! Now Indira also runs gardening and cooking workshops around the country and has launched her very own garden company The Edible Balcony.
For this post, Indira proudly made her famous Genovese Pesto using fresh basil leaves that she picked from her balcony.
Indira: I travelled to Genoa (Genova), Italy for Gourmet Traveller magazine in 2005 to investigate the origins of Pesto – the famous Italian sauce made from fresh basil leaves. Not only did I discover an authentic recipe still being made by the same family for 100 years – but I was also inducted into the Order of The Brotherhood of Pesto. The Brotherhood is committed to the preservation of the authentic recipe for pesto – basil leaves, garlic, pine nuts, olive oil and parmigiano cheese. No substitutes are allowed such as walnuts or rocket.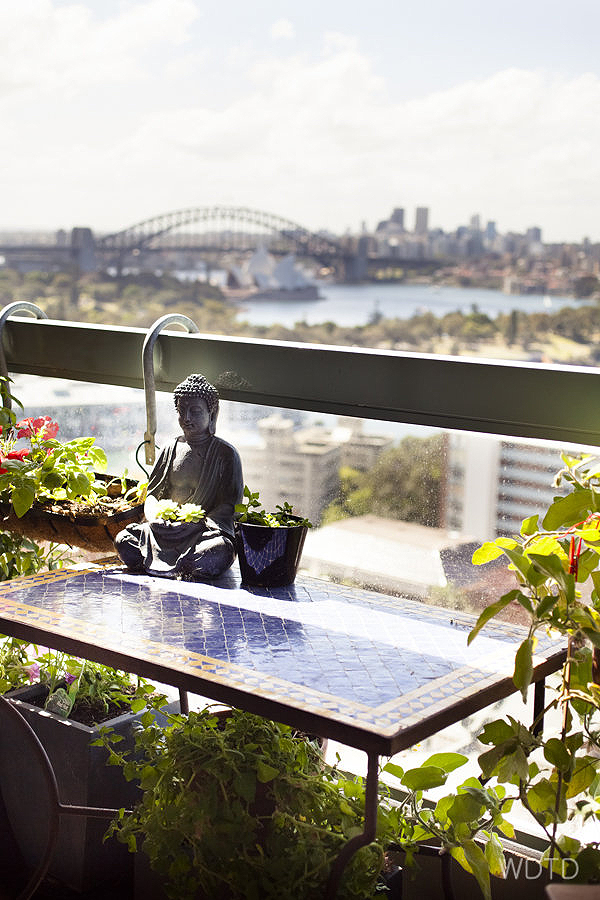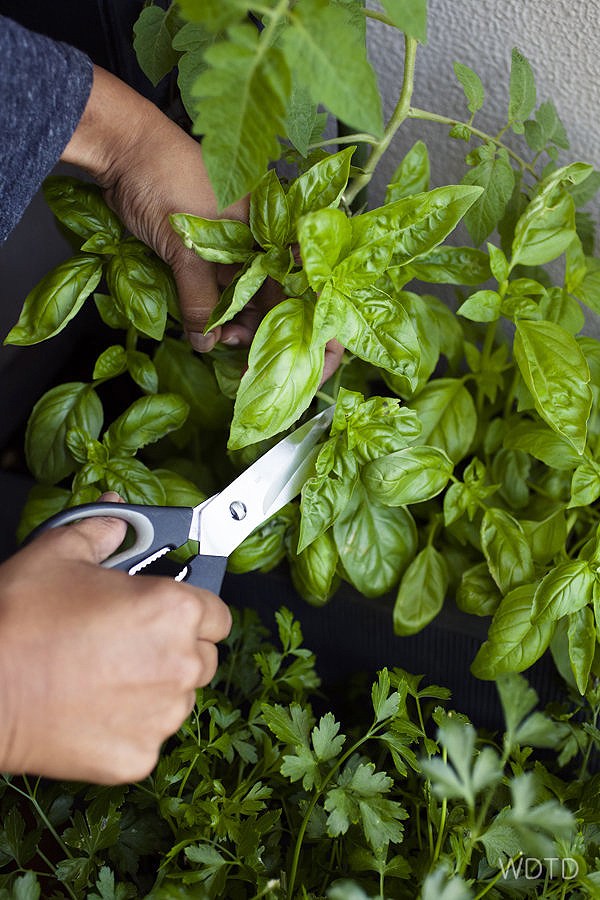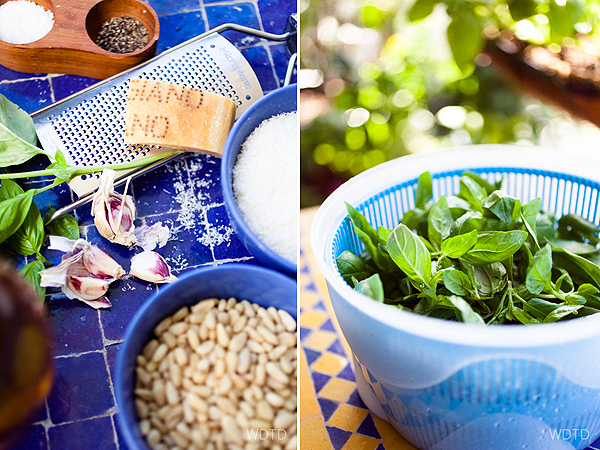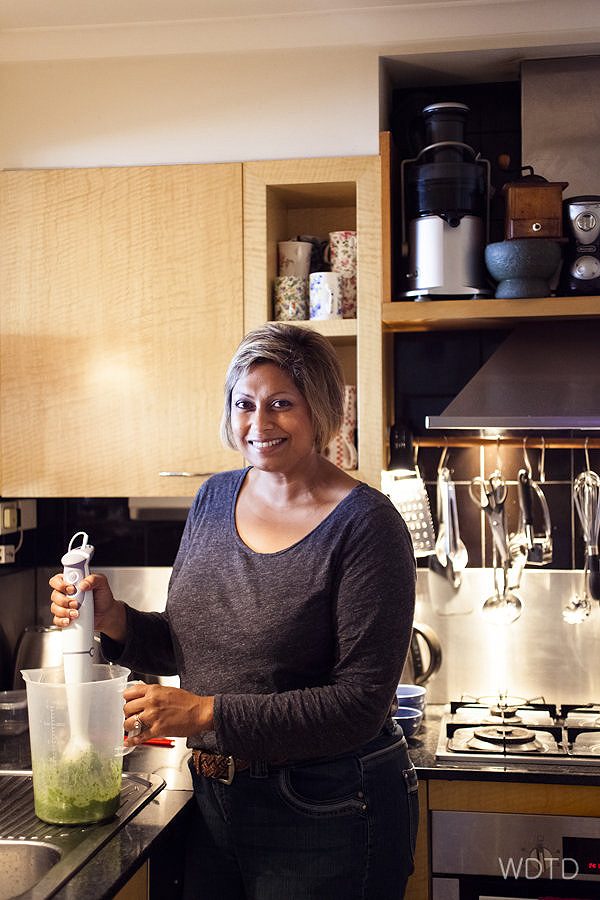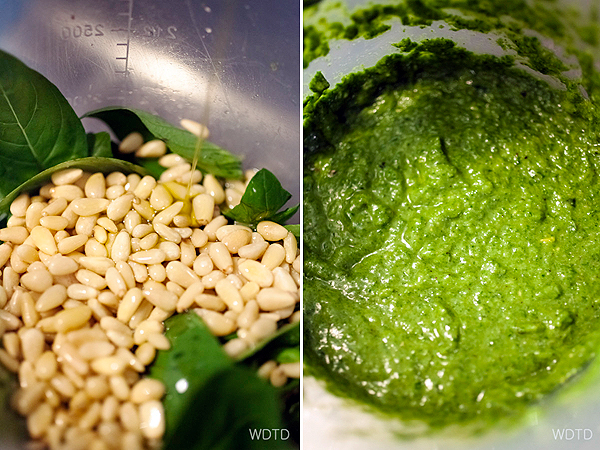 Make sure all the washed basil leaves are pat dried before mixing it with the other ingredients. Water and oxygen will cause the pesto to brown quickly. Indira prefers to blend her ingredients using a stick blender to minimise oxygen getting folded into the mix.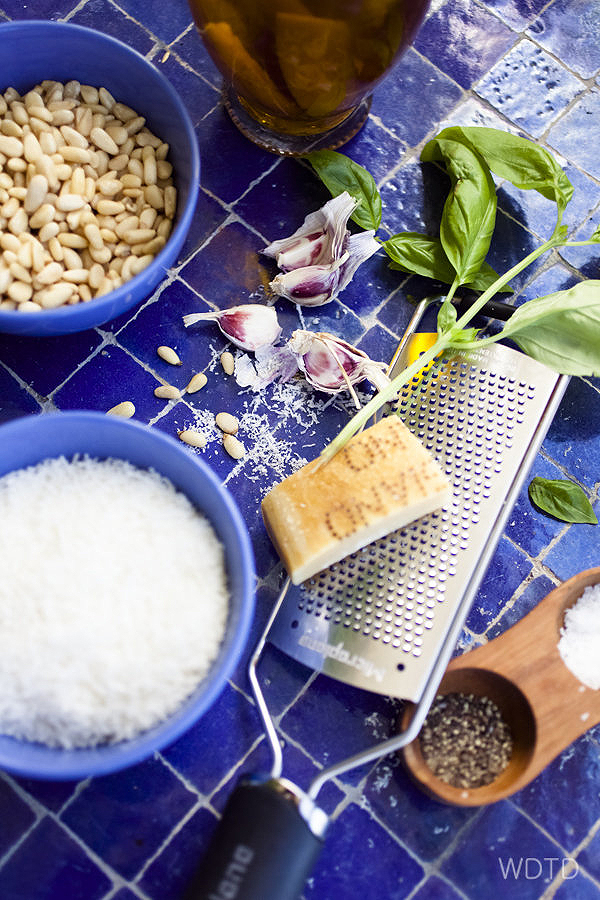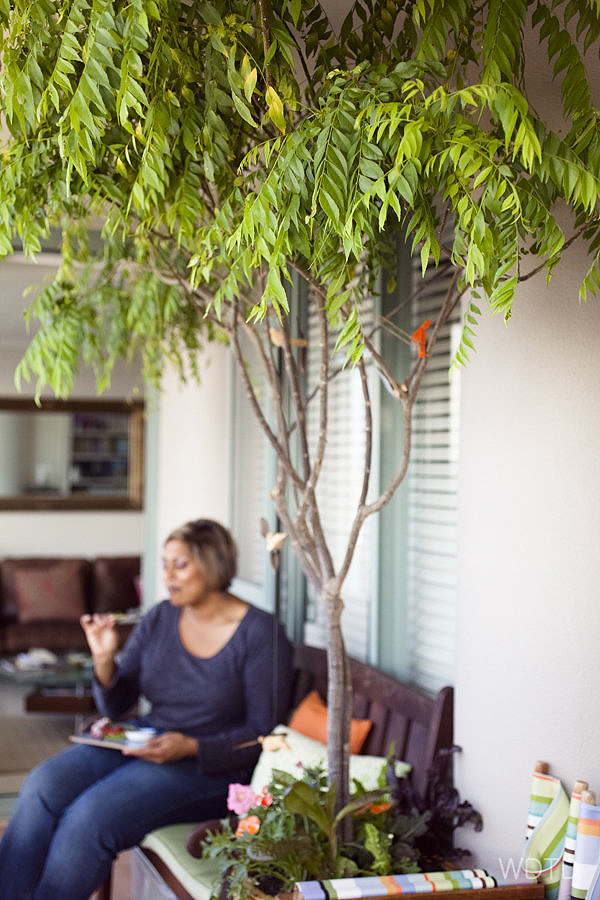 Who: Indira Naidoo
Home is: Potts Point, Sydney
Family origin: I was born in Pietermaritzburg South Africa. I'm a fifth generation Indian South African
I can't live without: My cup of tea in the morning
Occupation: TV broadcaster, journalist, author
Dream Job: I'm doing it. Teaching people how to grow their own veggies
Currently I am obsessed with: Mangoes
Childhood taste: Cheese Twisties
I will always have in my pantry: Tinned anchovies
I learnt to cook from: My mum and TV chefs
Currently I'm listening to: Daft Punk
One day I must visit: India
Go to meal: Tinned tuna with tinned cannellini beans, chopped tomatoes, finely diced shallots , parsley with lemon juice and olive oil
I am really good at: Planning holidays
The unforgettable meal: Christmas lunch with all the trimmings at The Algonquin Hotel in New York
My piece of Sydney: The bakery section of Fratelli Paradiso in Potts Point. Watch the chefs make the daily pizzas and pastries while sipping on a freshly-squeezed glass of blood orange juice
Guilty Pleasure: Kit Kat
Who does the dishes: My husband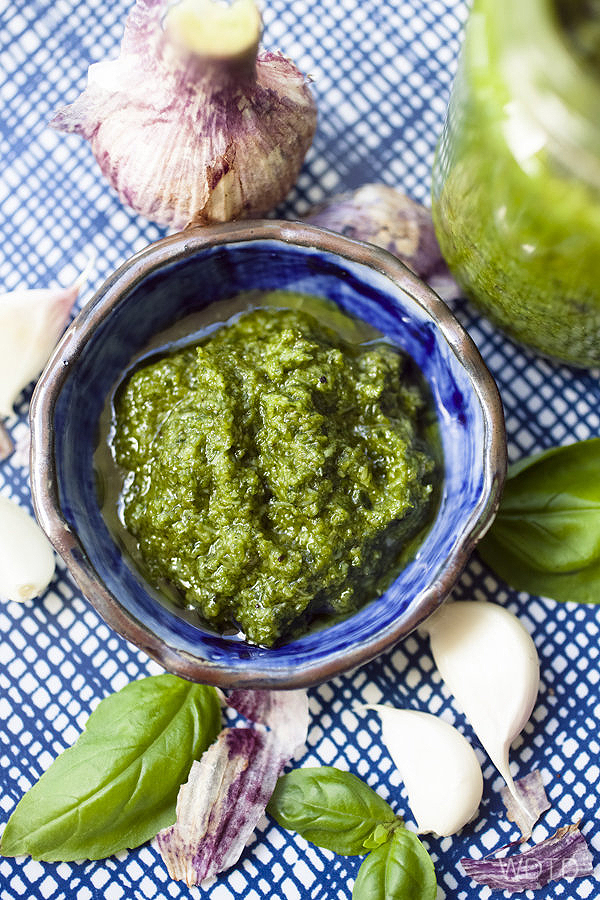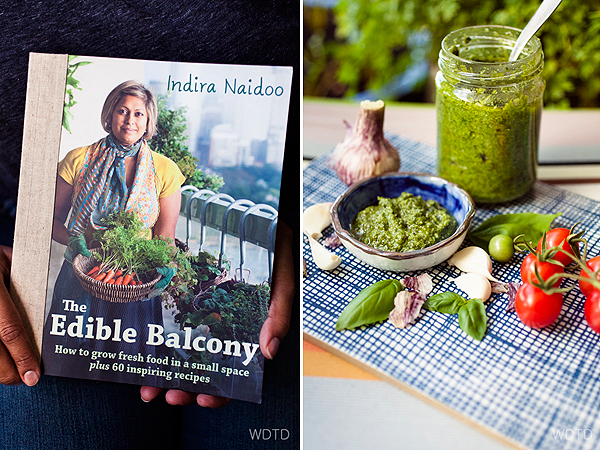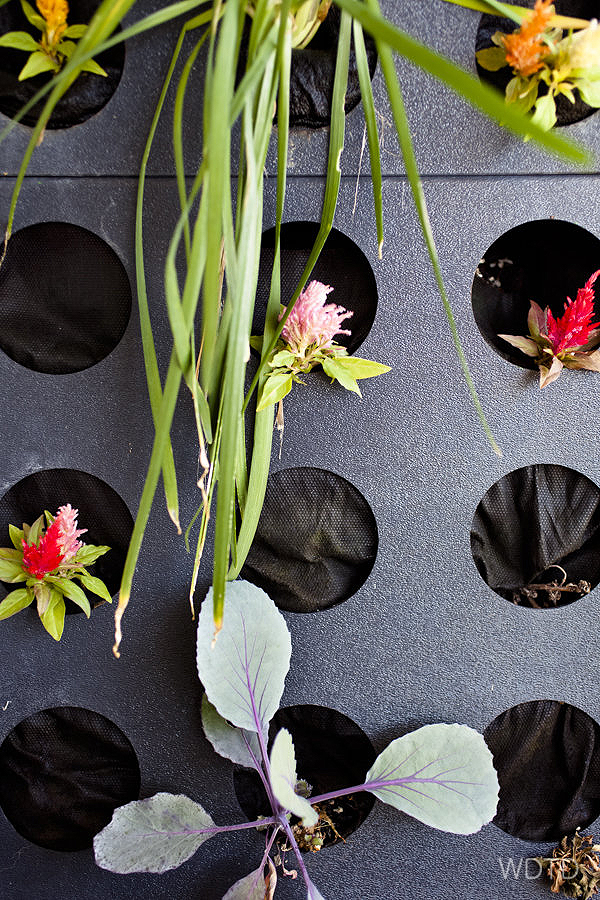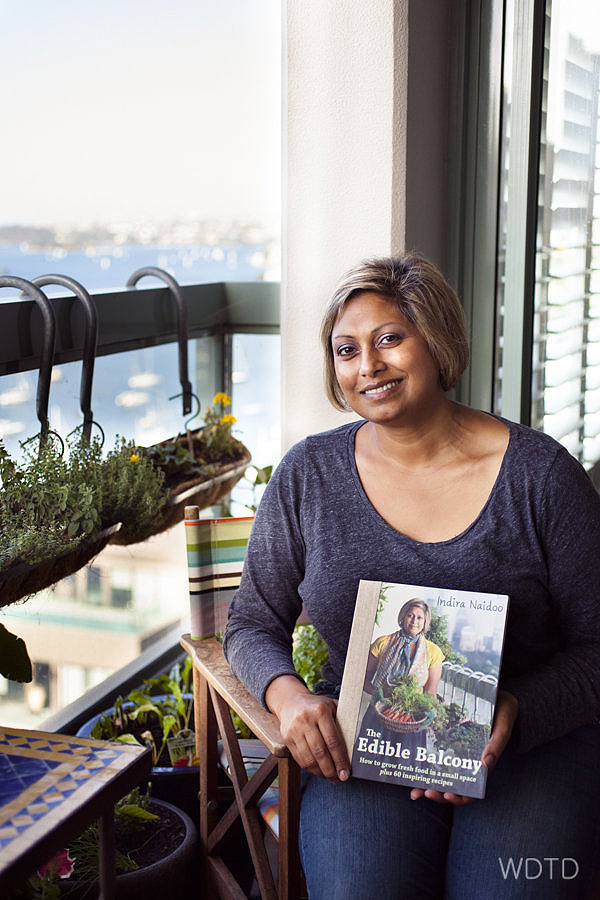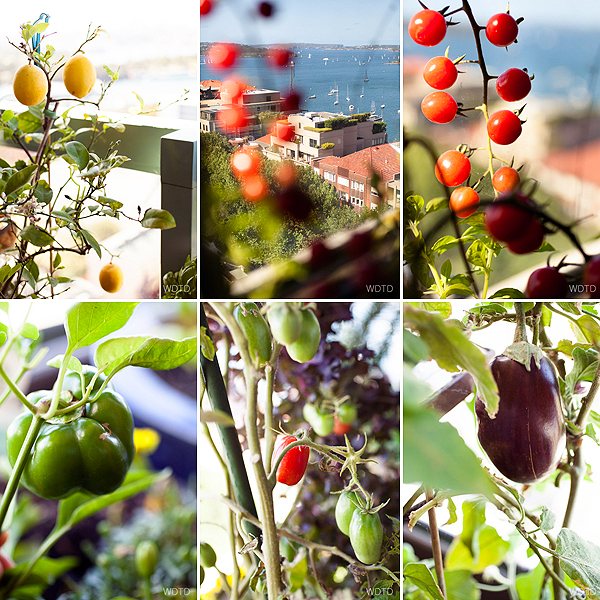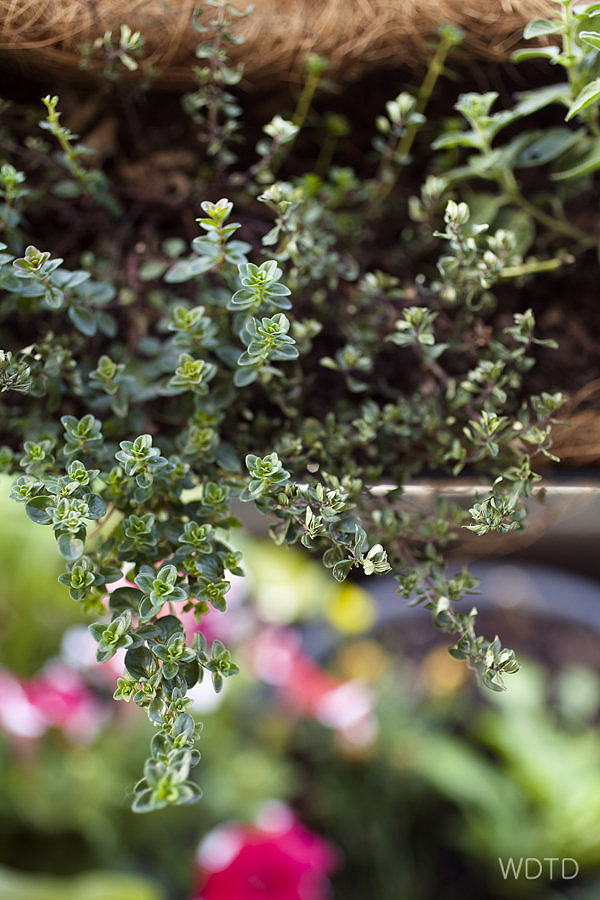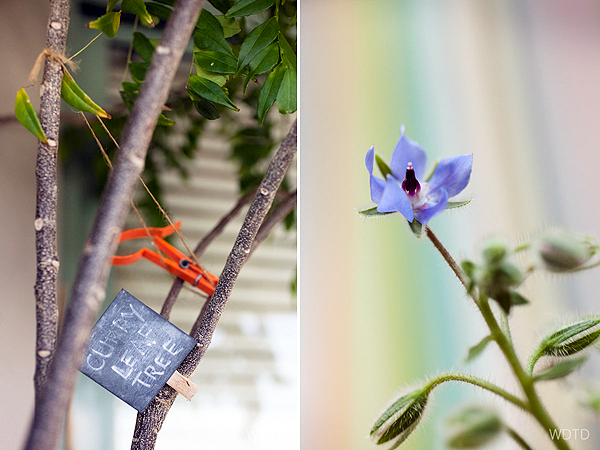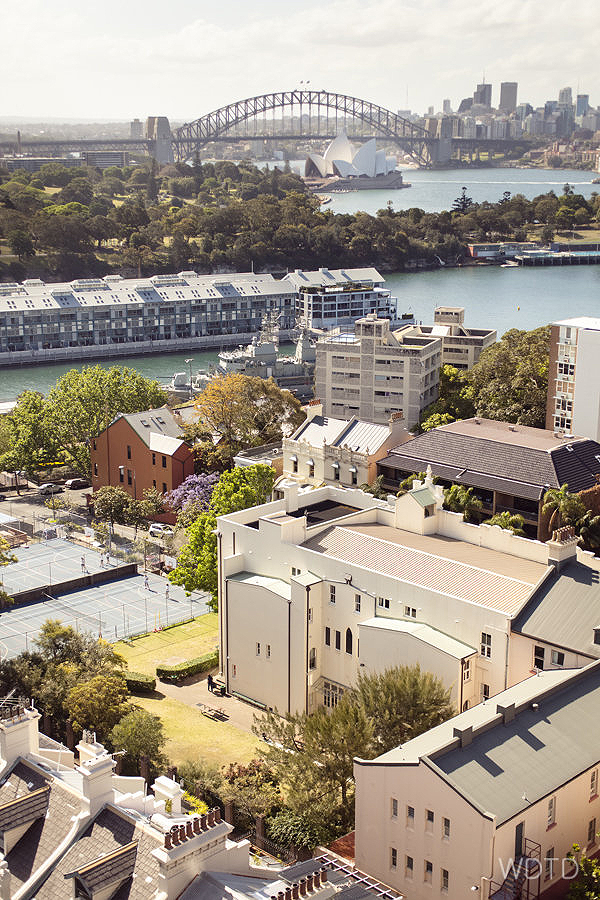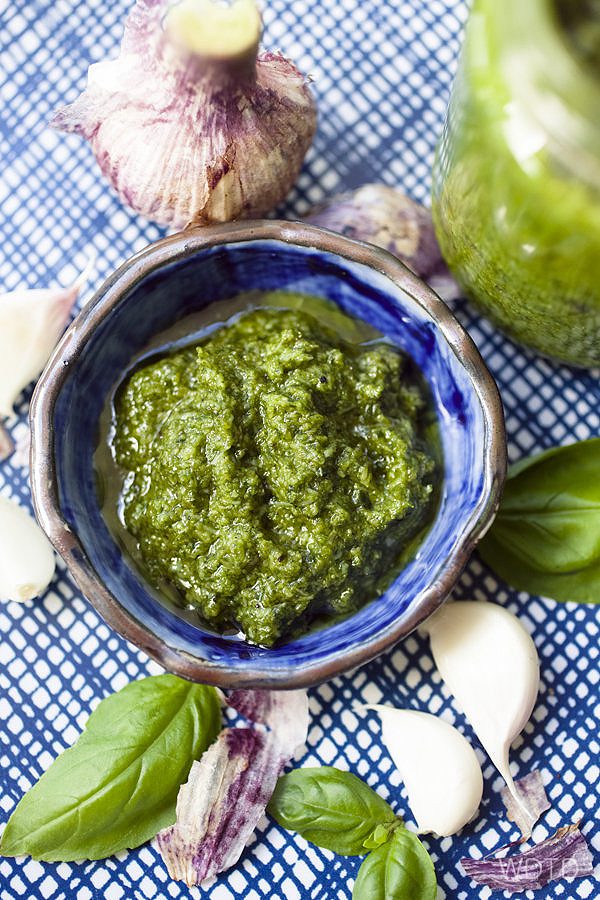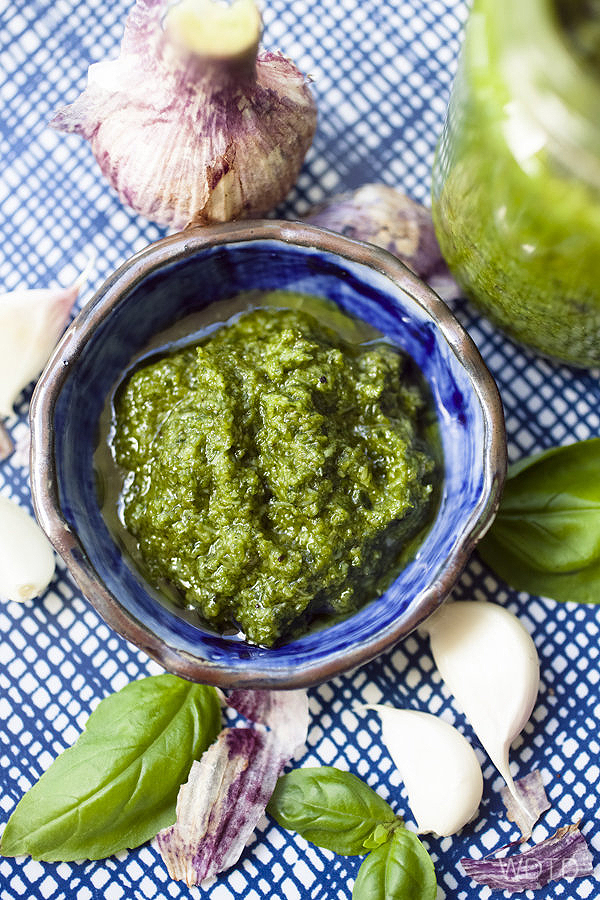 Indira's Genovese Pesto
Prep time: | Cook time: | Serves 1 Cup
2 firmly packed cups of (160g) washed and dried basil leaves
1 clove of organic garlic, peeled
1/3 cup of pine nuts
1/3 cup grated parmigiana cheese
½ (125 ml) extra virgin olive oil, plus extra to cover
salt and freshly ground pepper
Put the washed and pat dried basil leaves, pine nuts, garlic and a little olive oil and grind in a mortar and pestle or using a stick blender.
Stir in the grated parmigiana cheese and olive oil and season with salt and pepper.
Spoon into an airtight container and cover with a thin layer of olive oil and store in the fridge for up to two weeks.