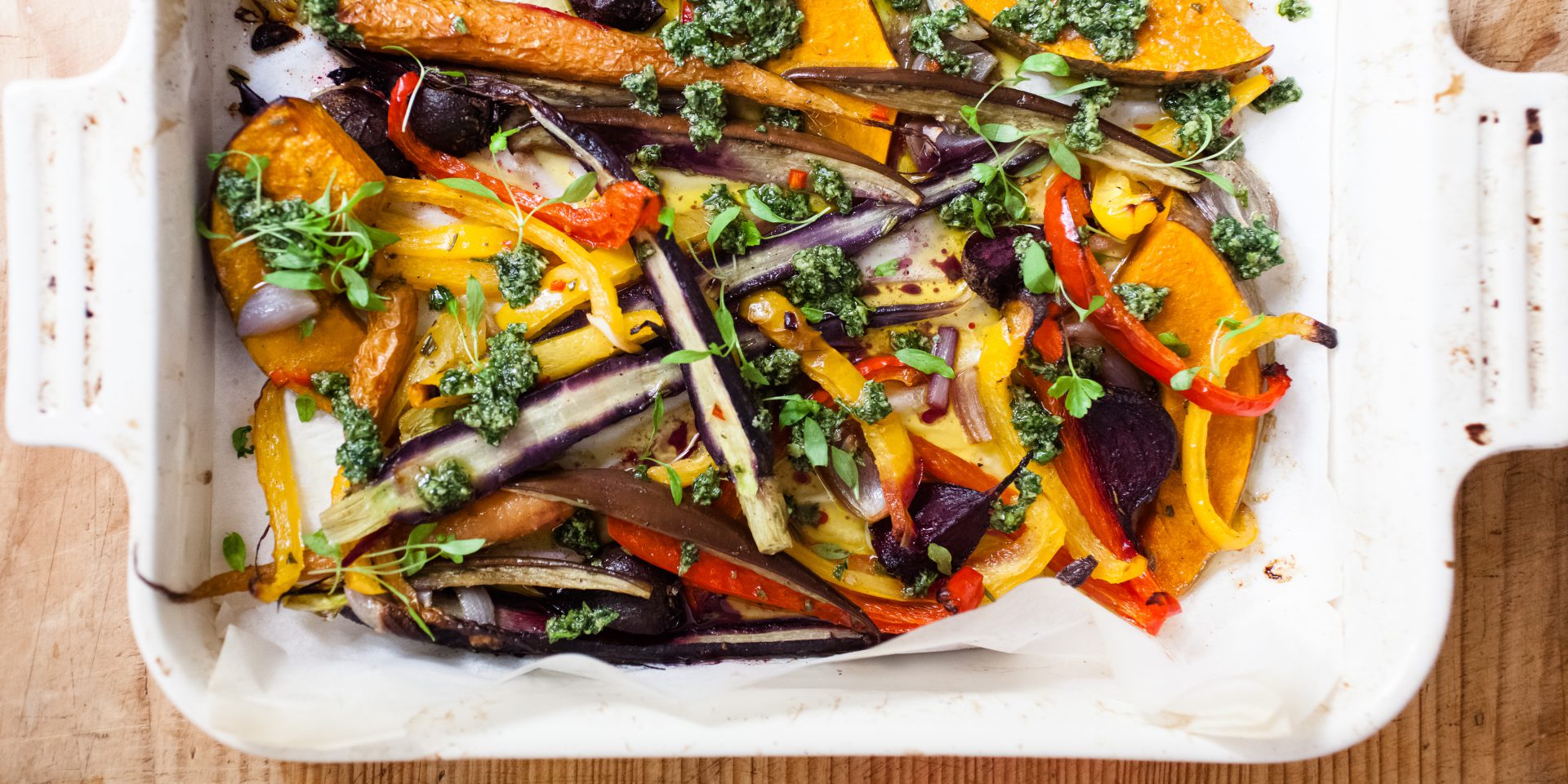 To welcome and celebrate Sydney's spring produce, WDTD collaborated with Rebecca Hunt of Event Birdie and Tim Brennan of Gallivant Catering and documented this amazing spring feast bursting with colours and flavours that you can impress your family and friends with.
Tim Brennan – a lover of food and entertaining, started his catering business 3 years ago and it has been keeping him very busy ever since. It was inspiring to watch Tim's speed and skills in his home kitchen at Bondi Beach. His love for food is contagious and he is really gifted in bringing together different ingredients while letting the individual flavours shine!
Family origin
Australian heritage grew up in Cottage Point on Sydney's Northern Beaches
I can't live without
The ocean
Occupation
Owner of Gallivant Catering
Currently I'm obsessed with
Spaghetti vongole
Childhood taste
Mum's roast chicken with crispy potatoes, pumpkin, broccoli and gravy
I will always have in my pantry
Maldon sea salt & extra virgin olive oil
I learnt to cook from
My Mum and older sister
Currently I'm listening to
Giacomo Puccini
One day I must visit
Yucatán, Mexico
Go to meal
Pasta with a simple tomato and basil sauce
I am really good at
Pasta
The unforgettable meal
Buffalo mozzarella & prosciutto with rustic bread overlooking the ocean on the Amalfi Coast in Italy
My piece of Sydney
Northern Beaches upwards of Avalon Beach
Guilty pleasure
Chocolate
Who does the dishes
My fiancé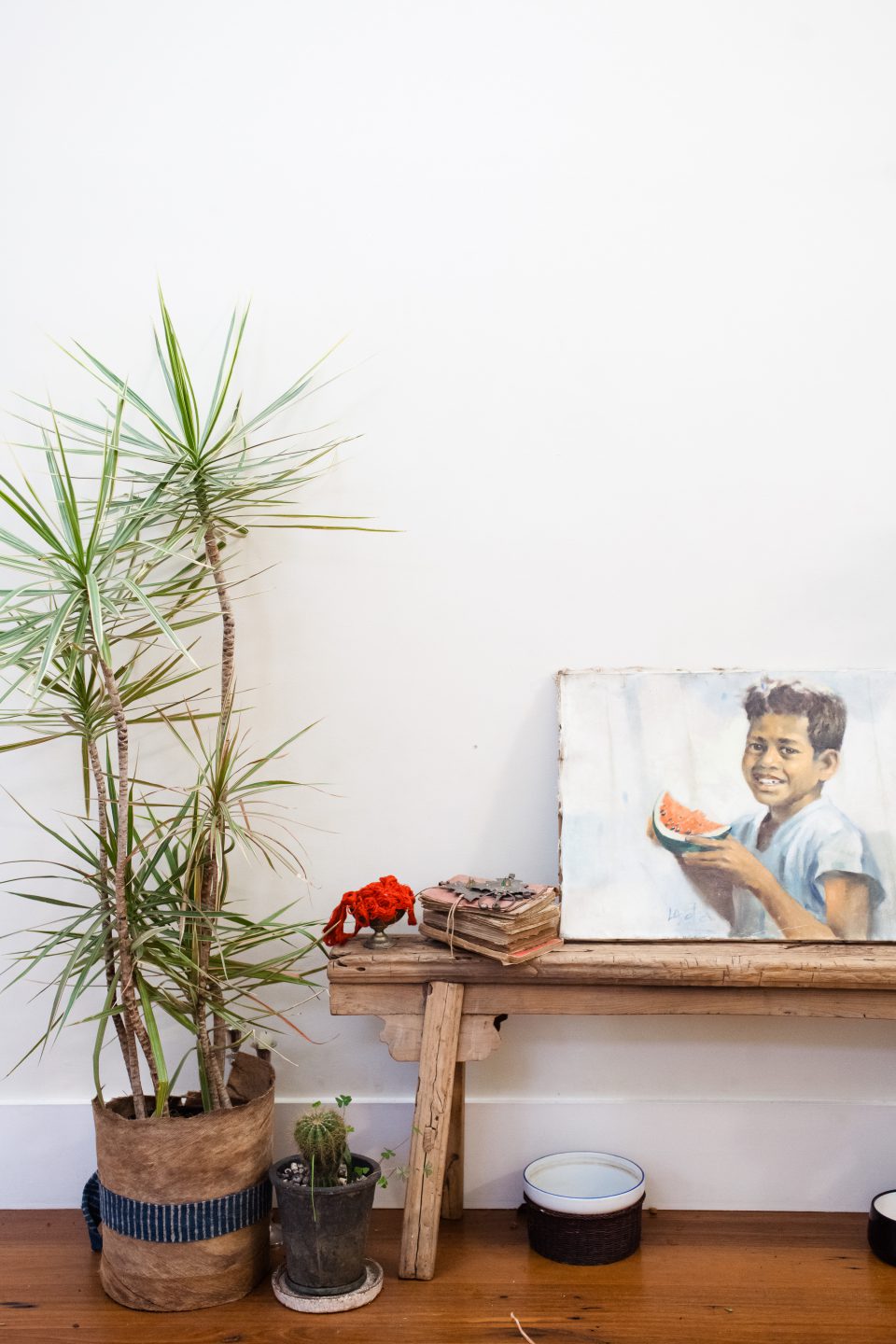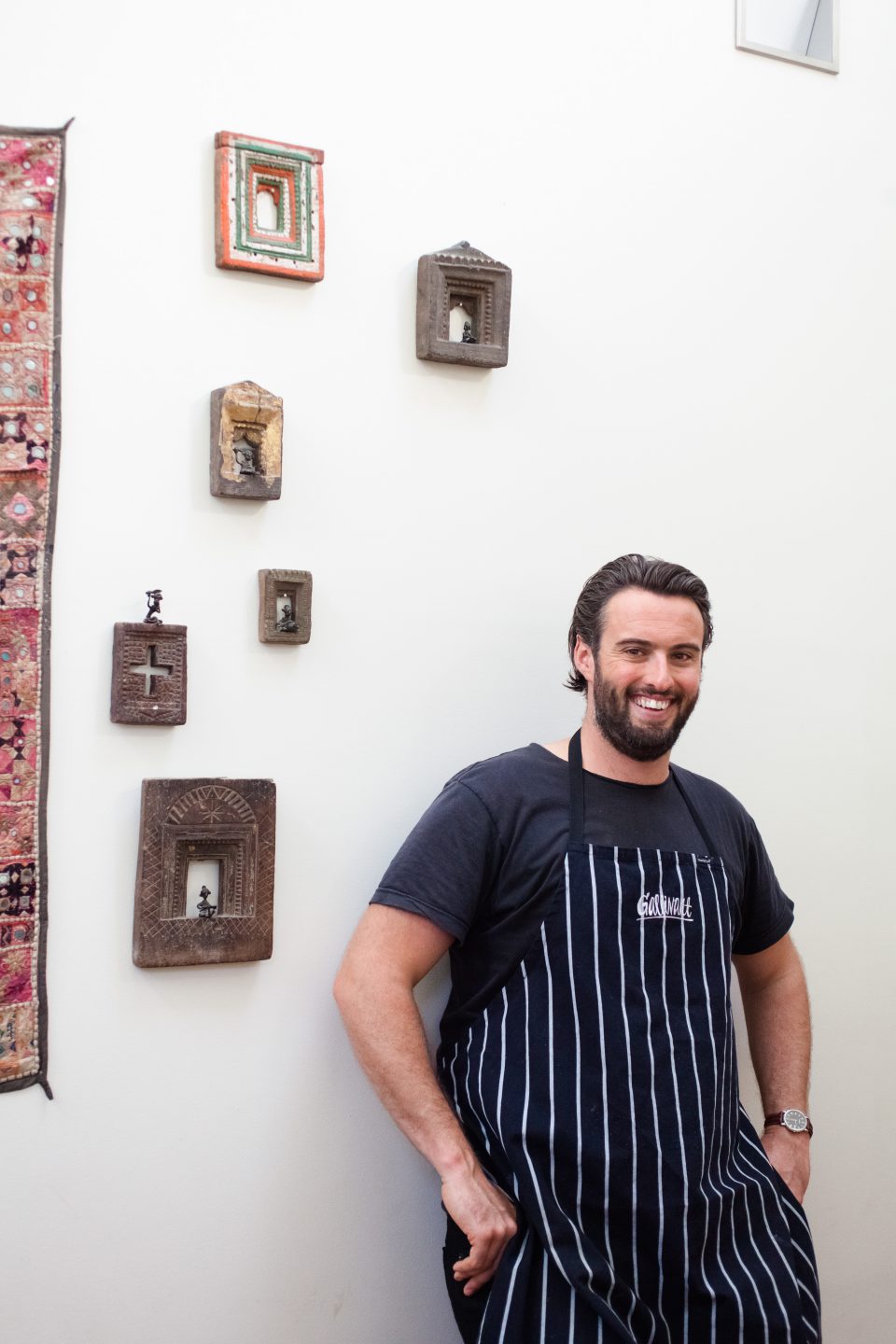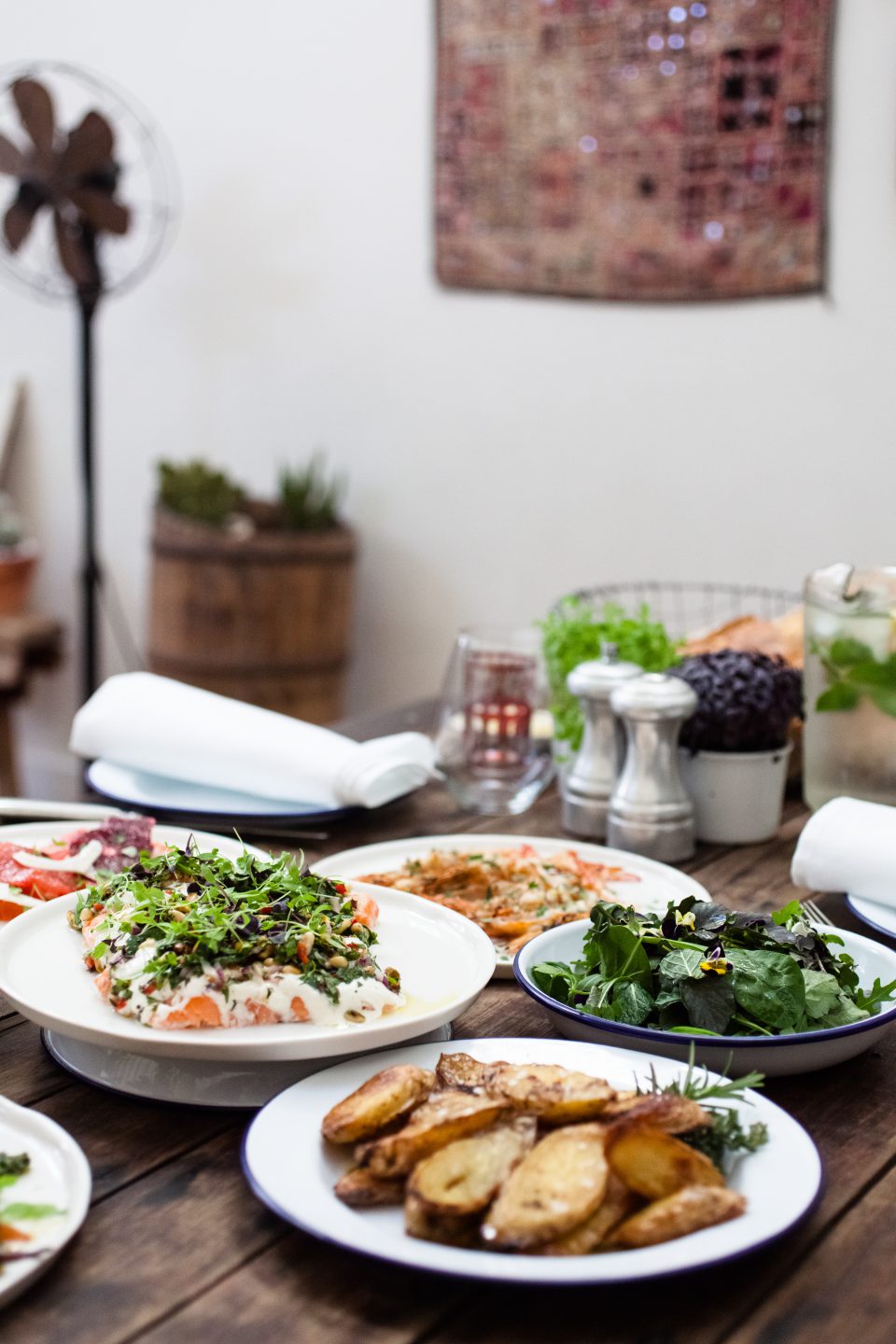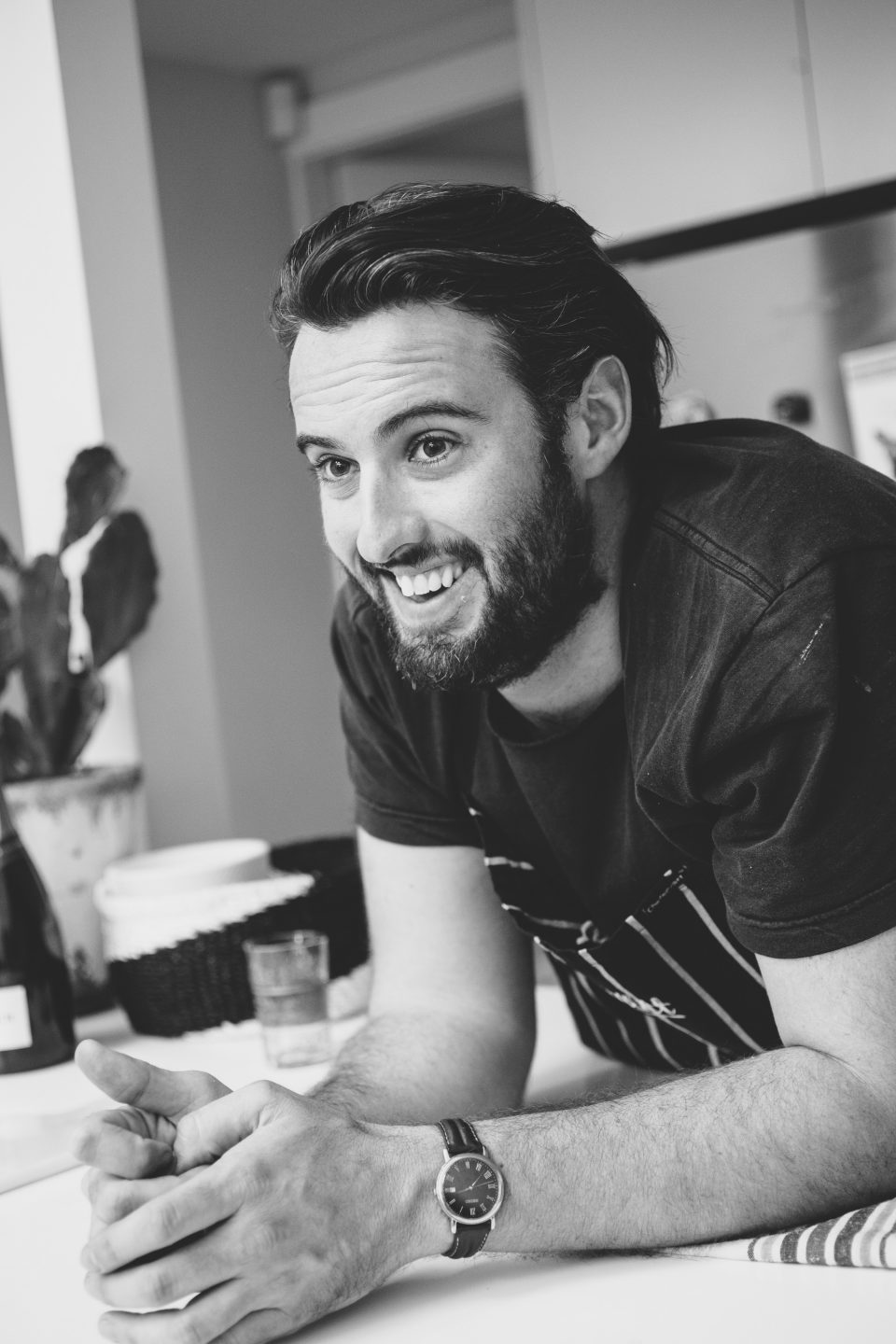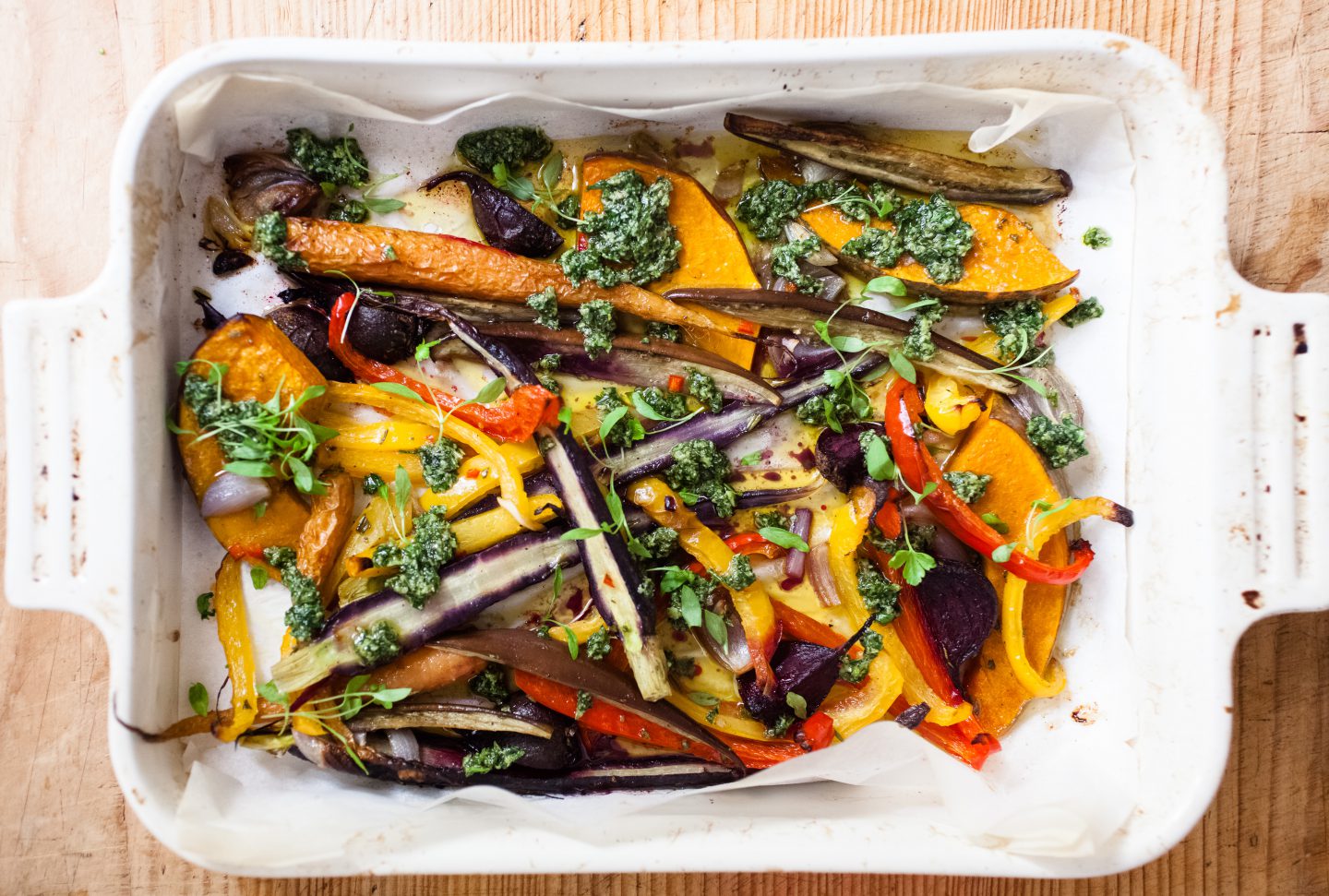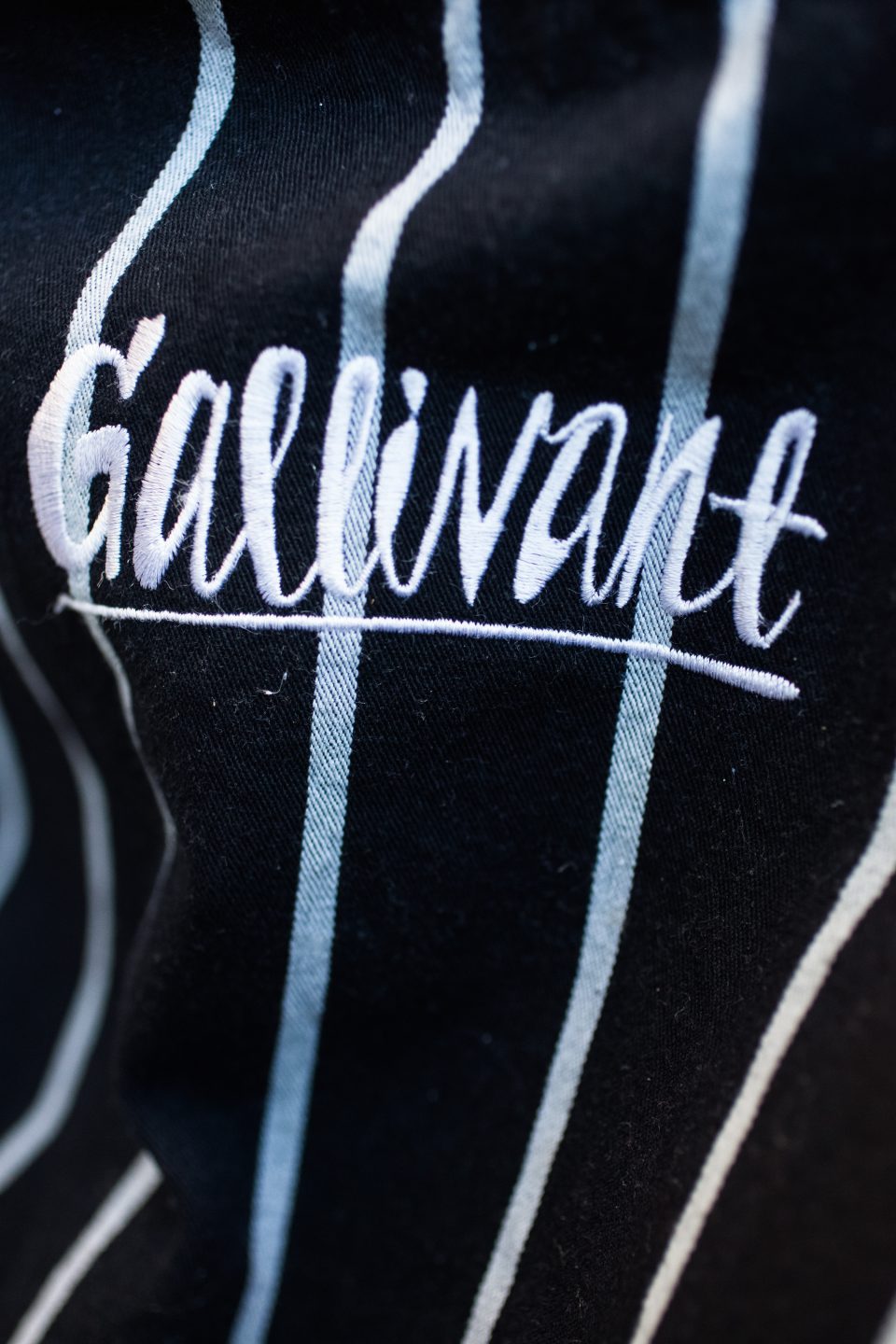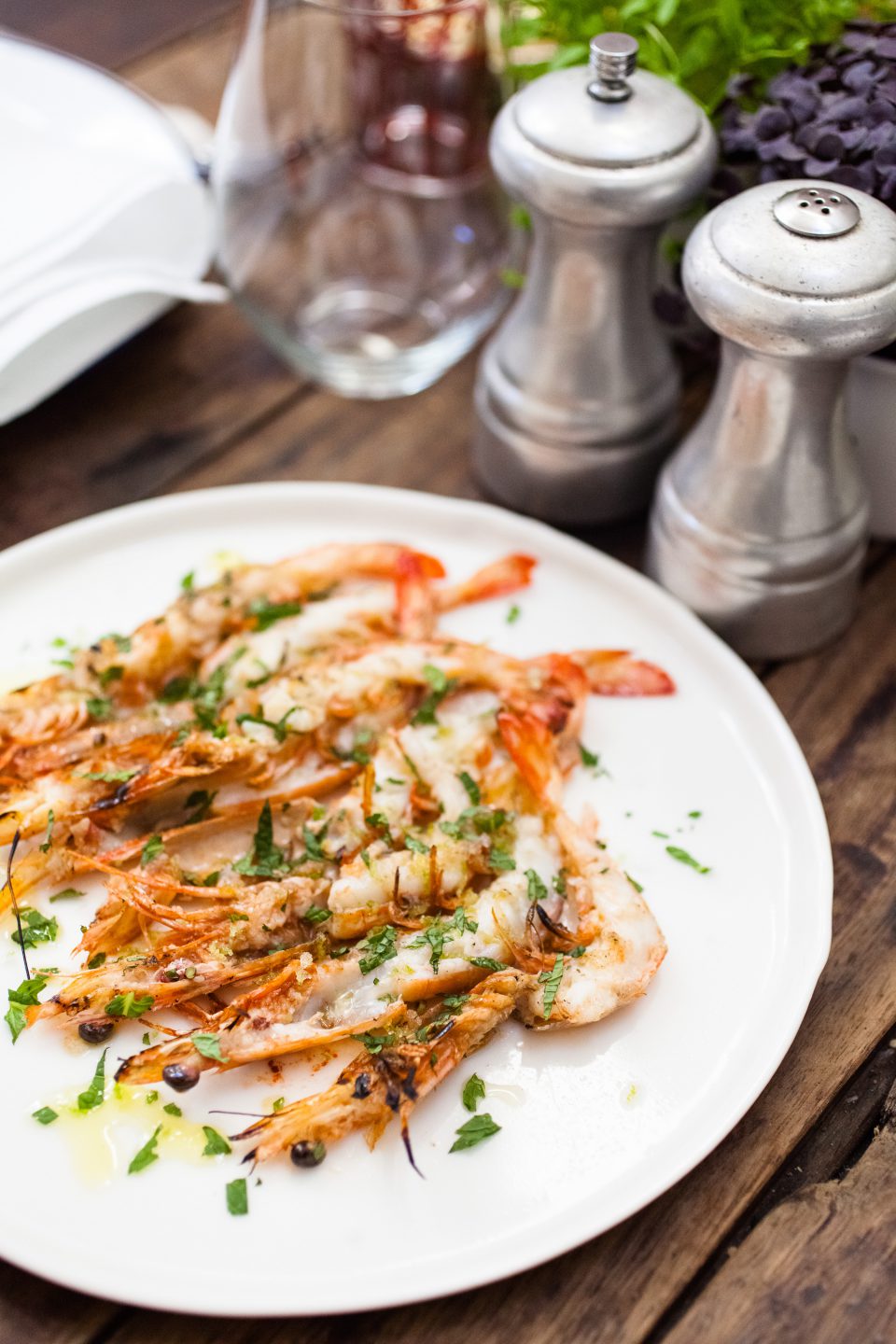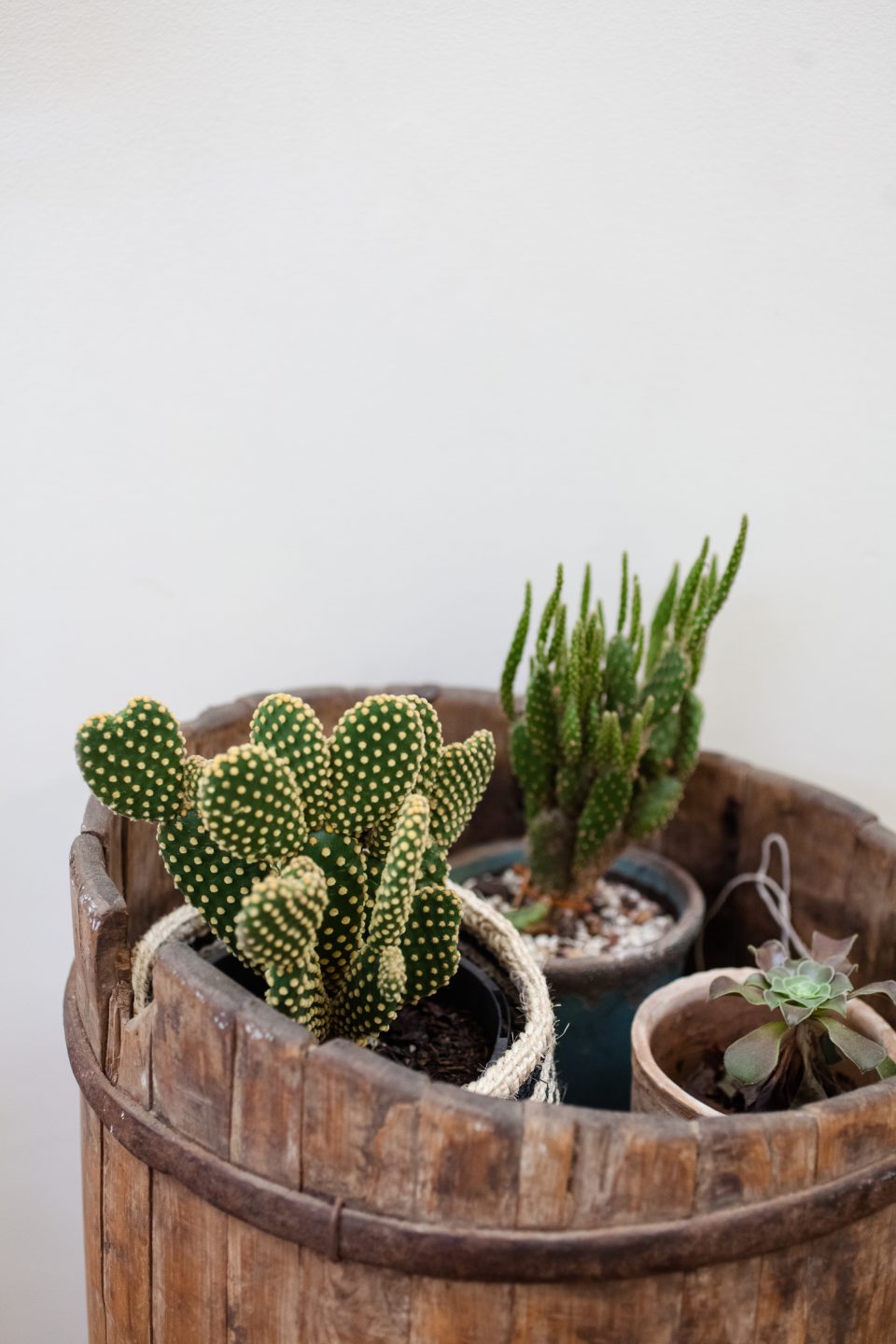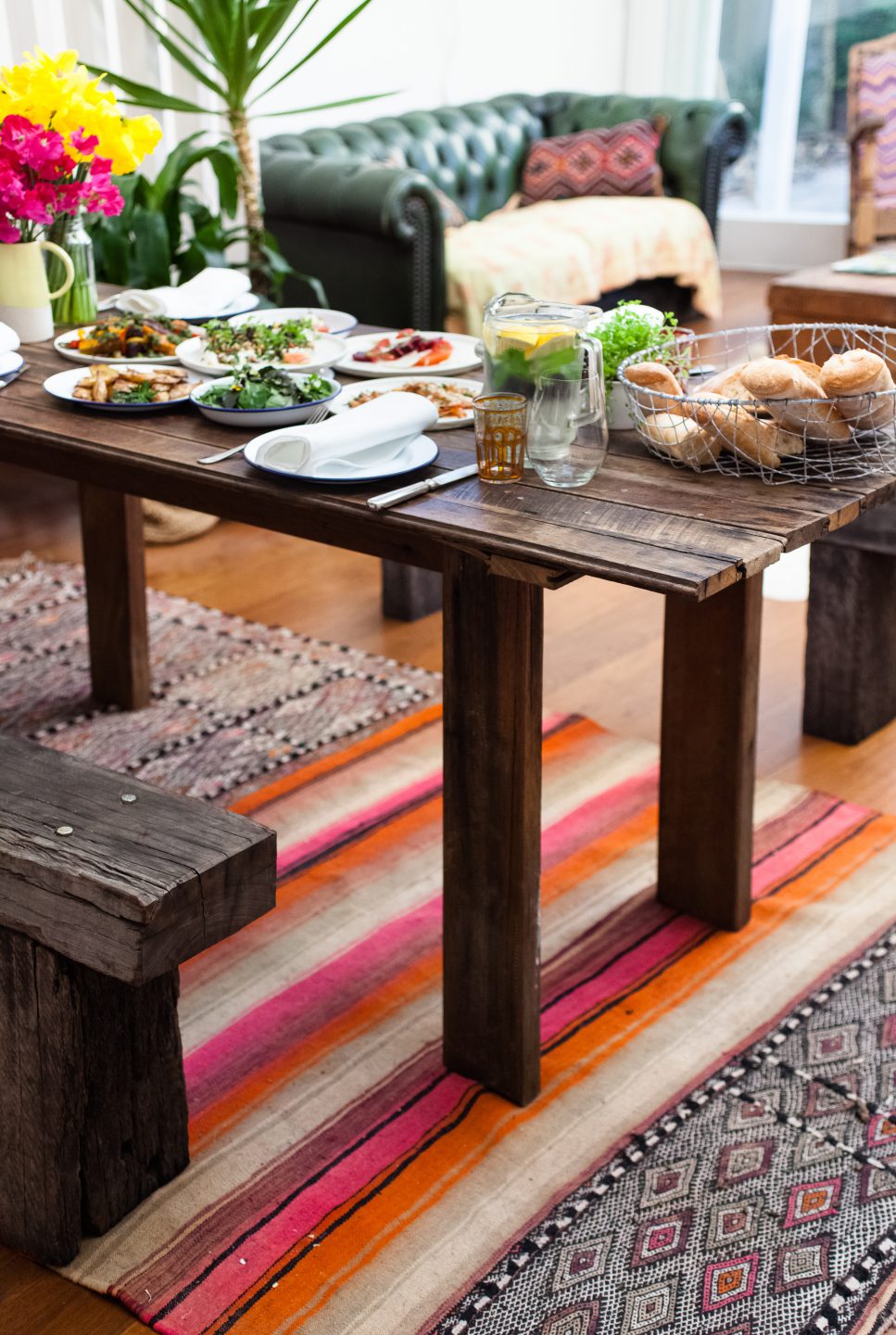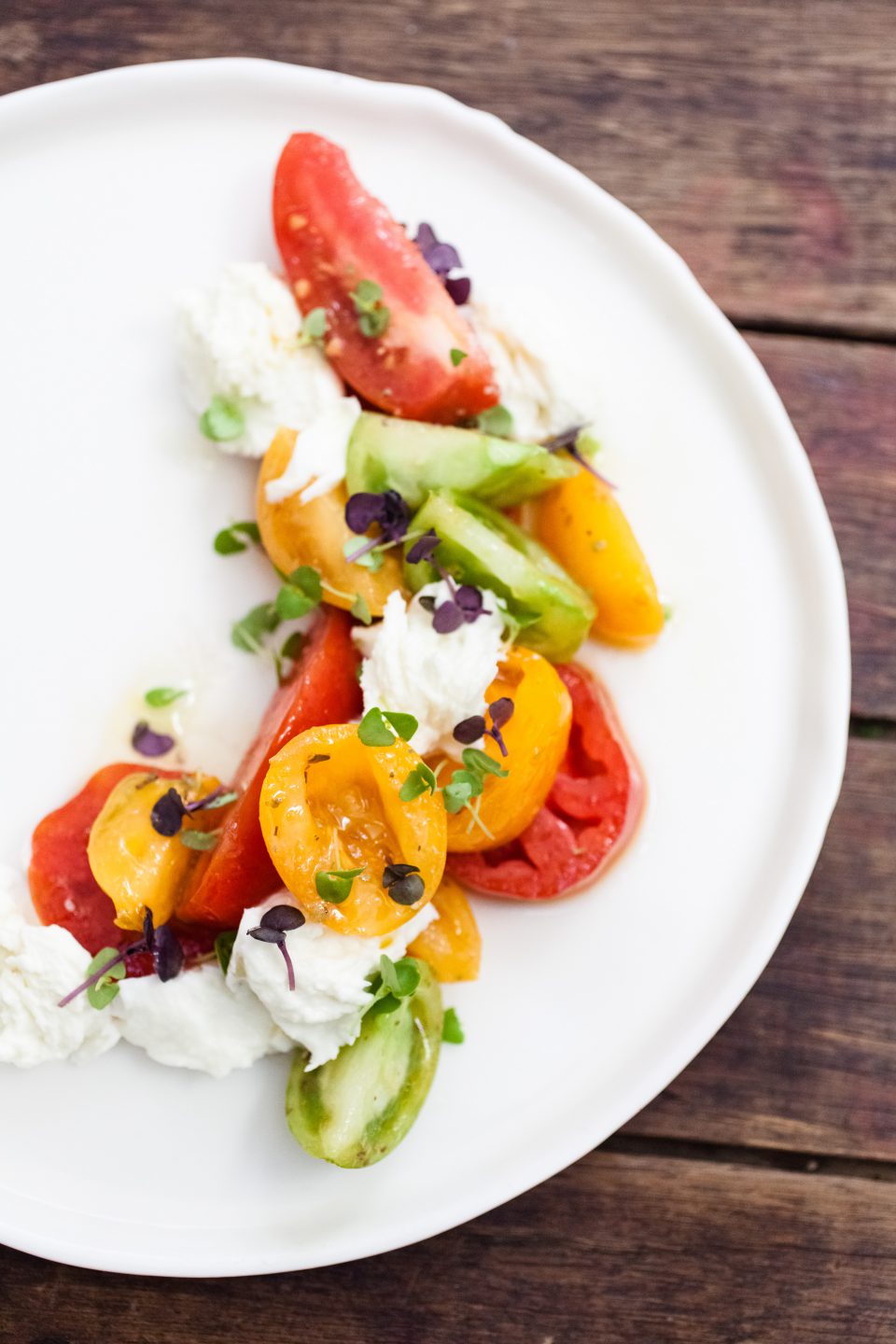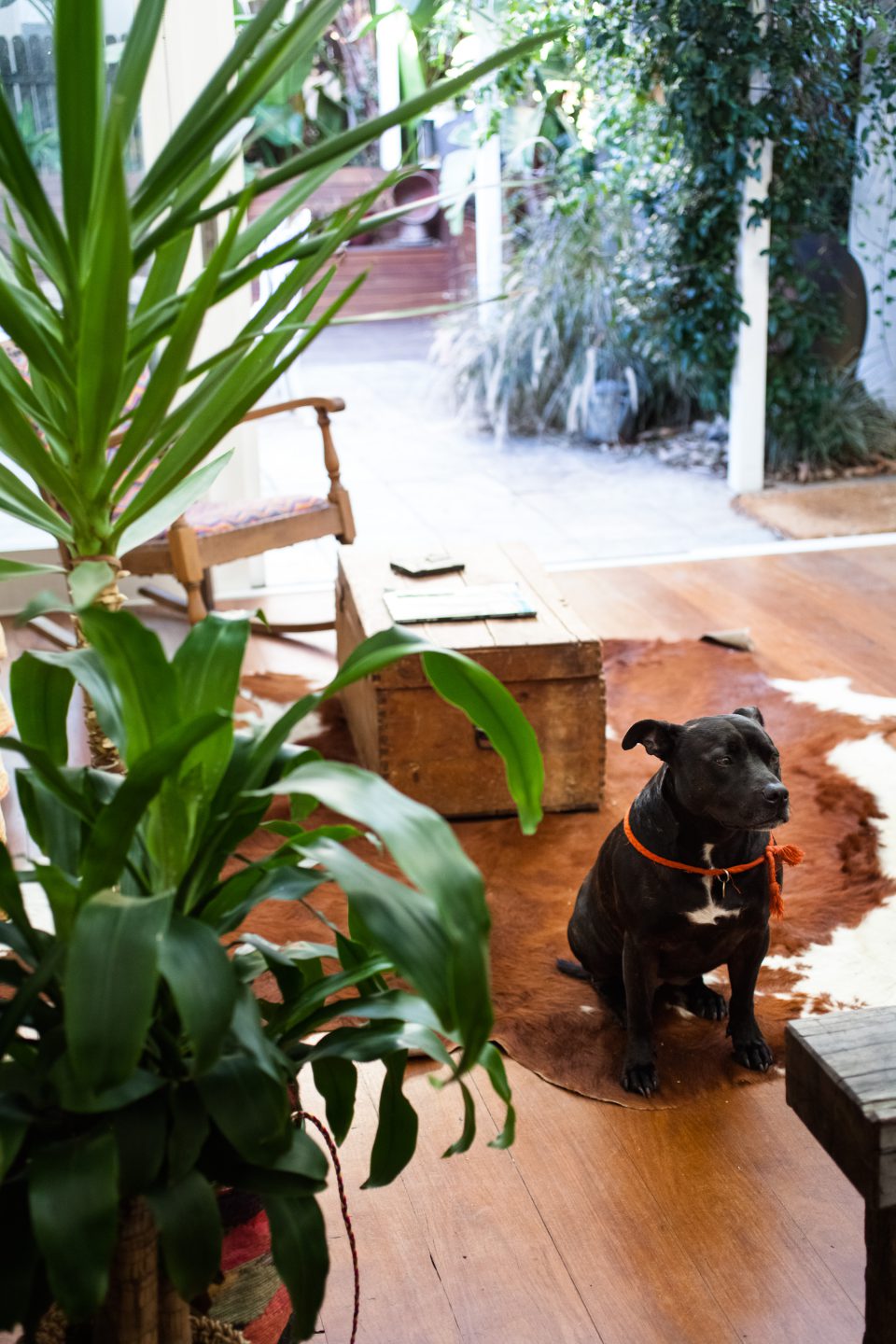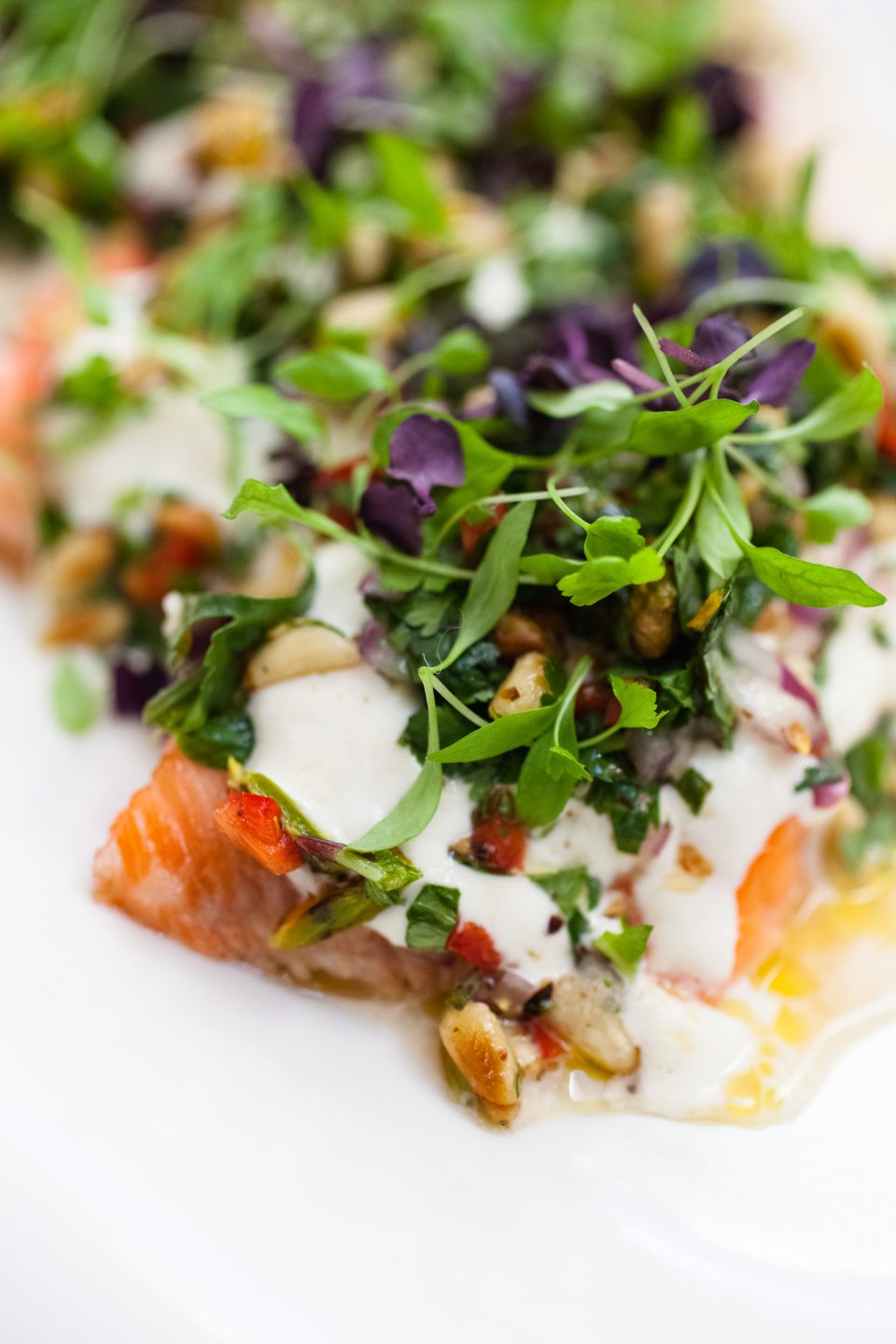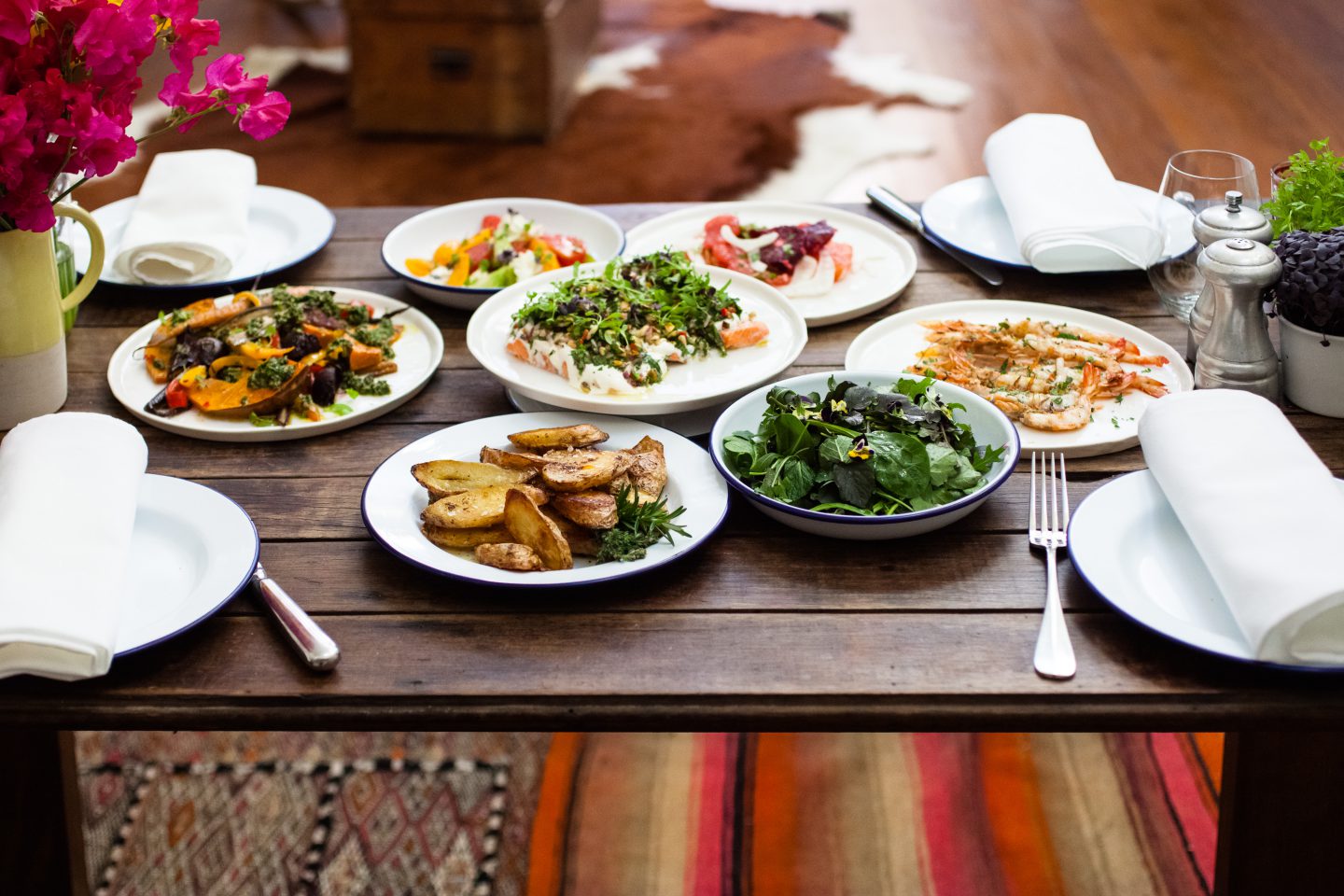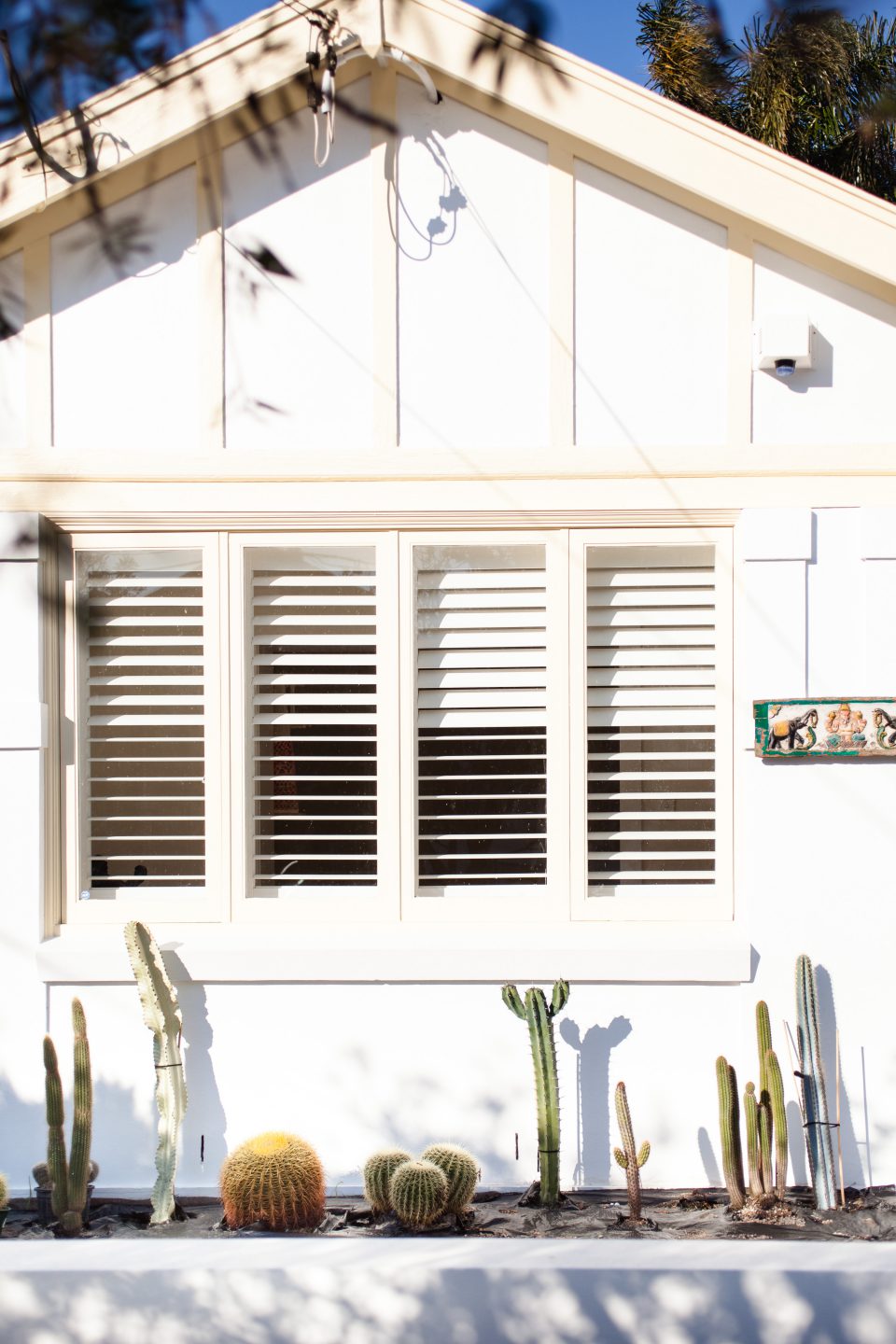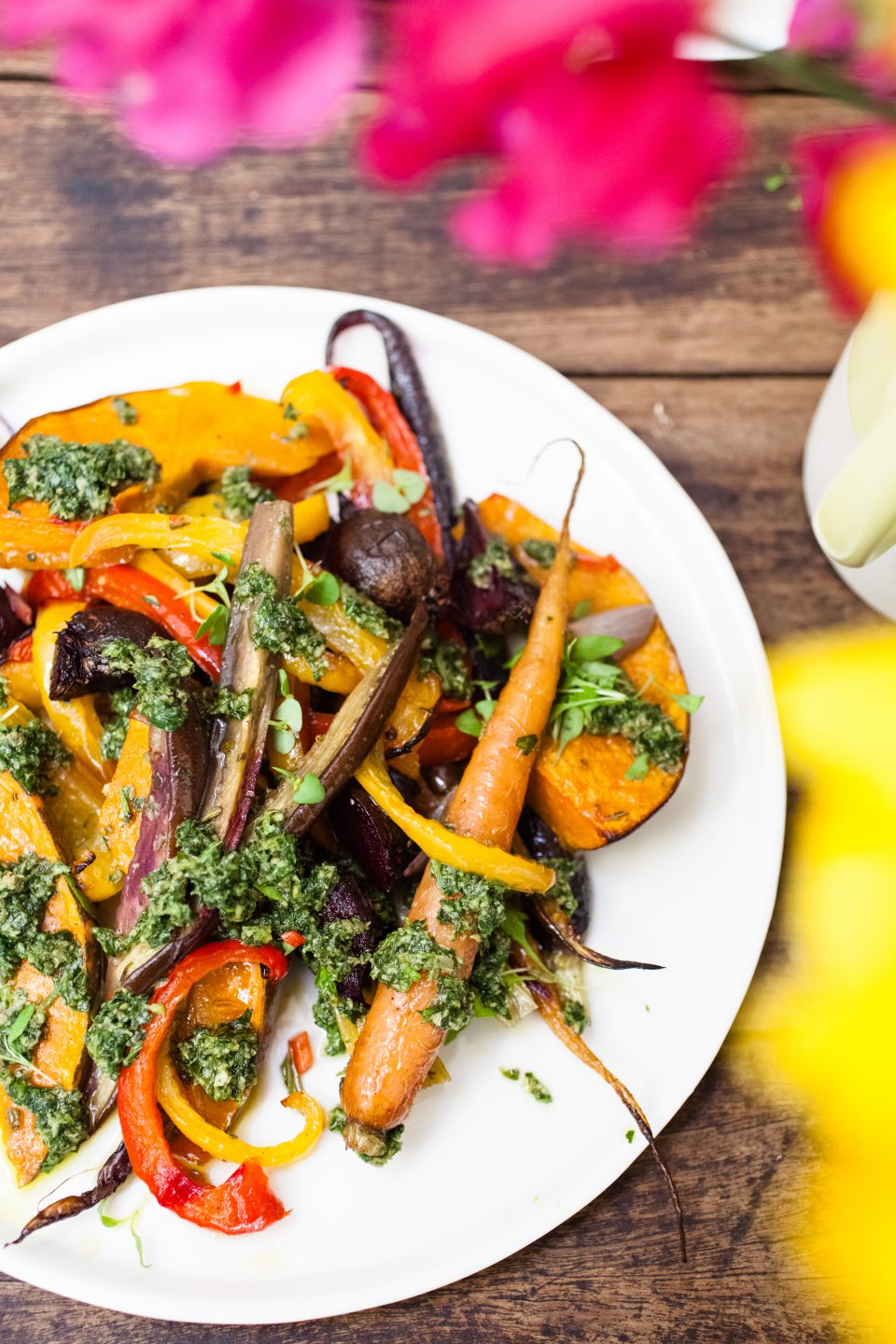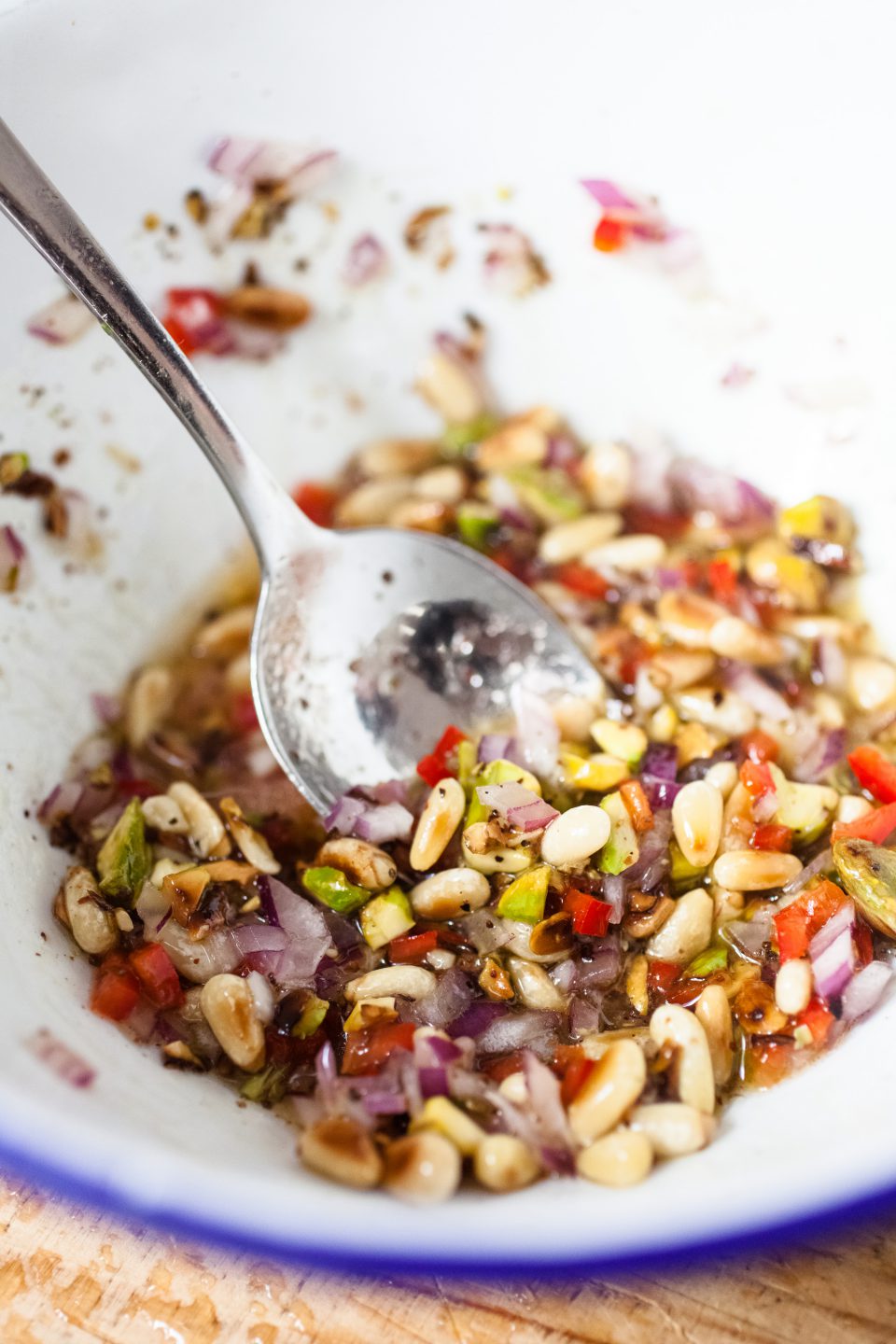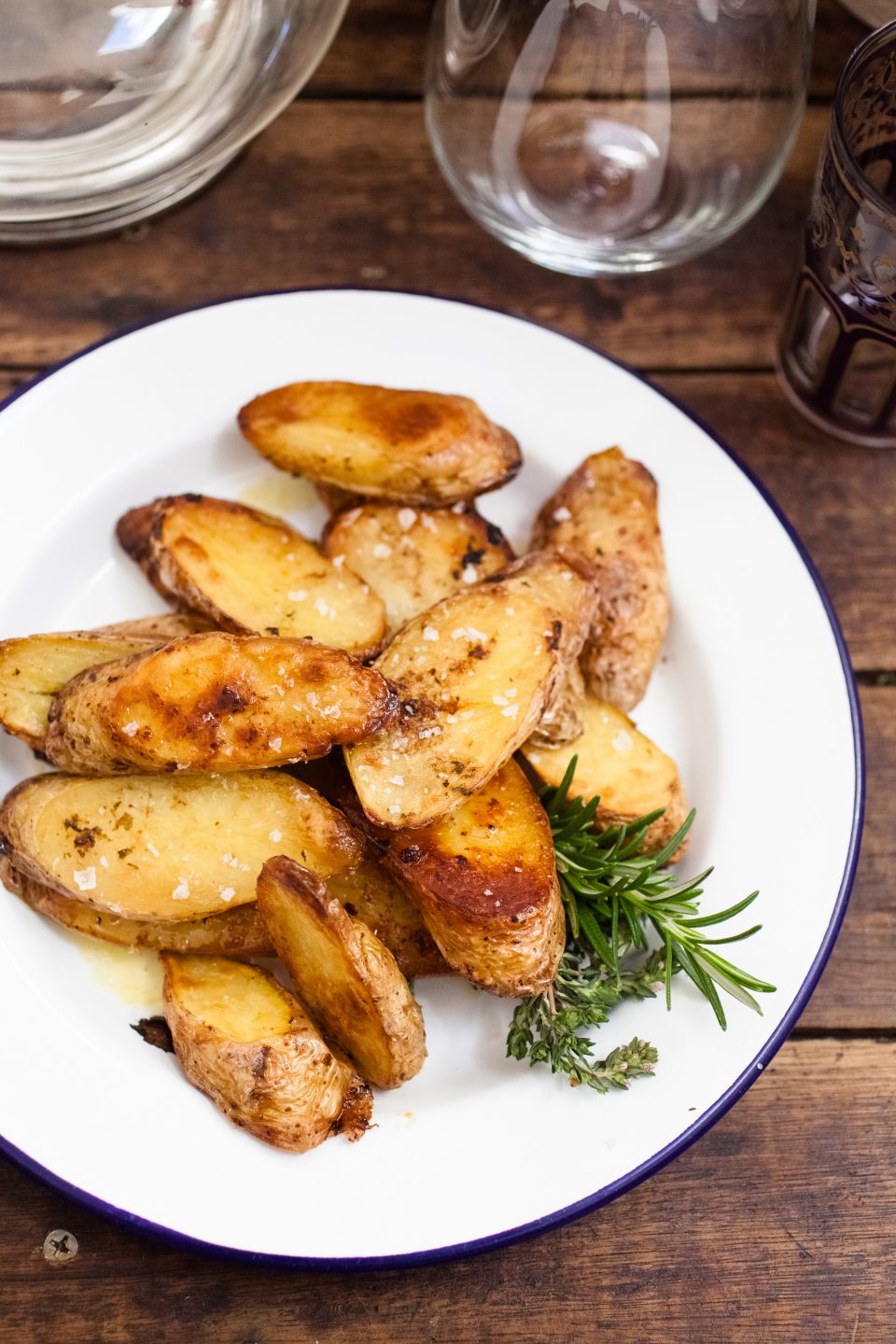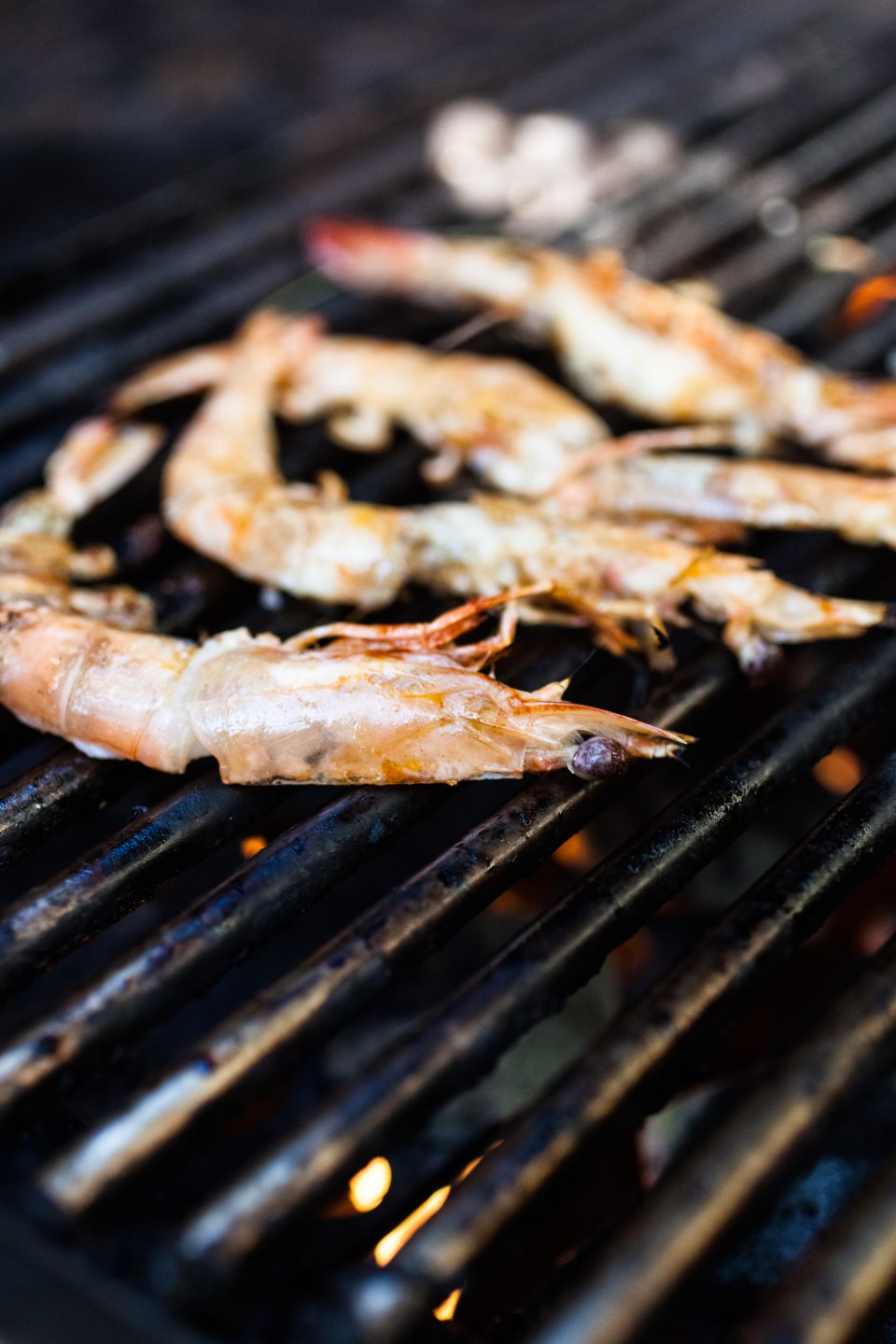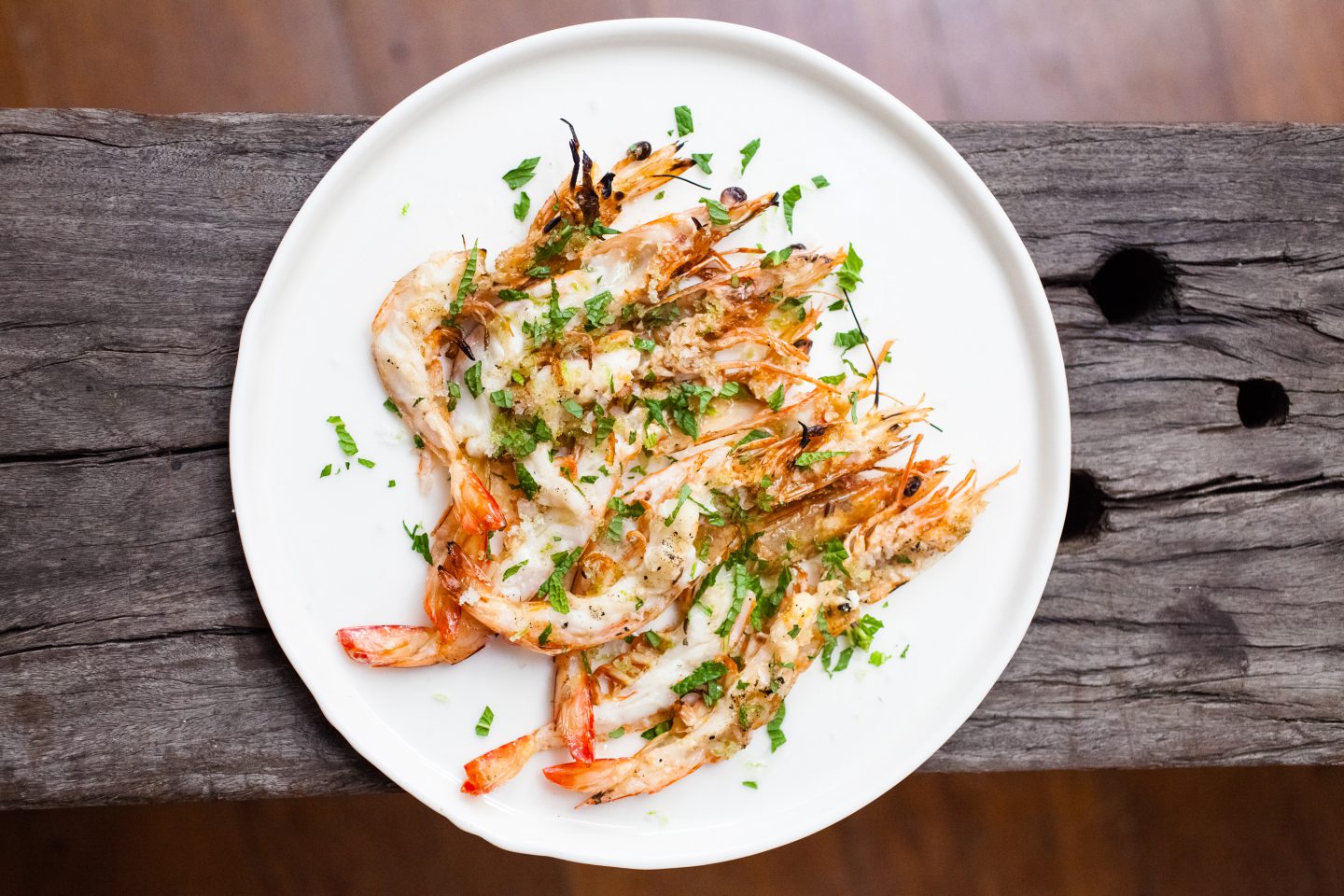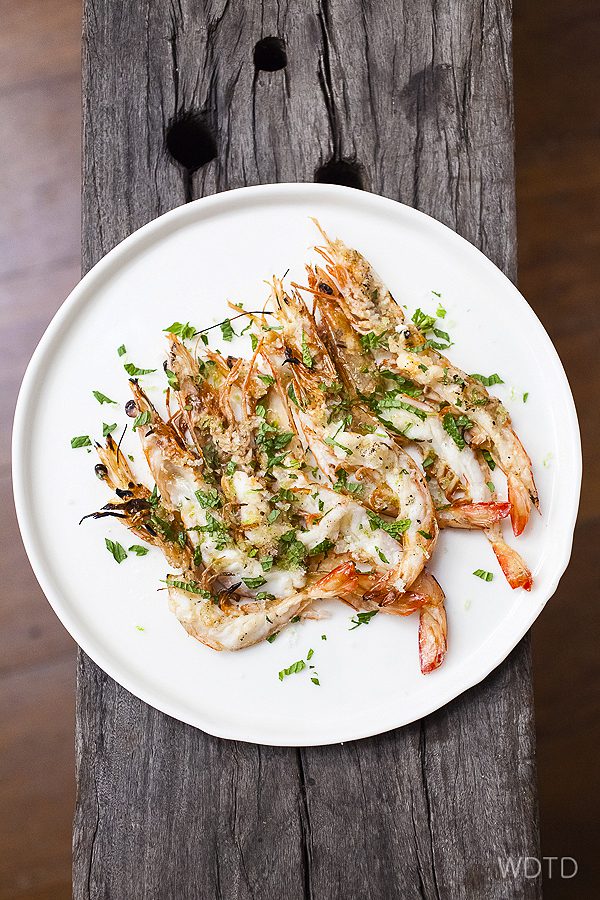 Mojito Prawns
Prep time: | Cook time: | Serves 4-6
10 Fresh large Australian prawns
1 tbs salt flakes
1 tbs sugar
1 tbs of chopped mint
Juice of 1 lime
Zest of 1 lime
Olive Oil
Lay prawns flat on chopping board and with a sharp knife cut them directly down the middle from the end of the tail to the top of the head.
Mix lime zest, salt and sugar together in a bowl.
Drizzle olive oil on the prawns then cook on BBQ for 2 minutes per side or until just cooked through, being careful to not over cook.
Plate prawns on serving platter with flesh facing up. Sprinkle with a little salt and sugar mixture, mint leaves and a squeeze of limes juice.
Eat straight away.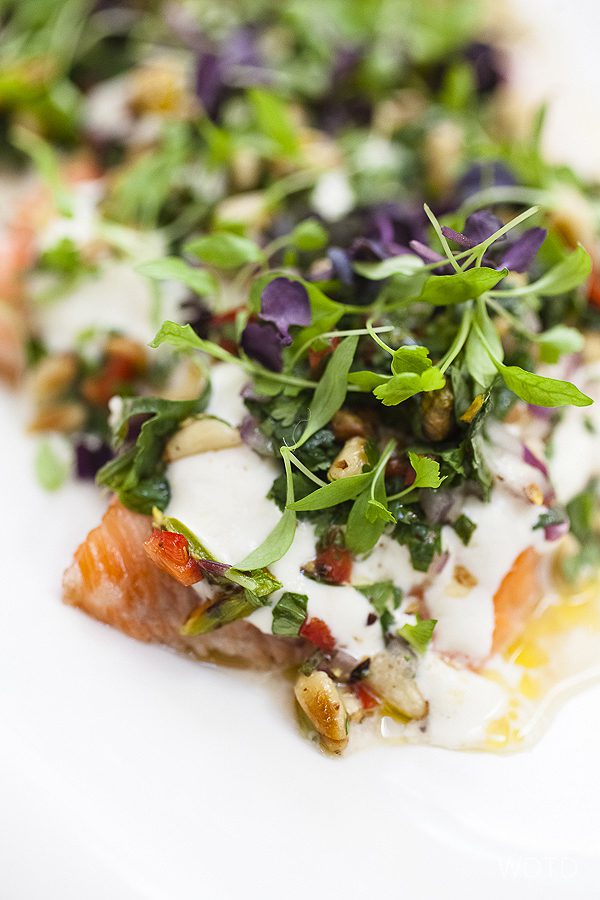 Salmon Tarator
Prep time: | Cook time: | Serves 4
4 x 200g of salmon, skinned and de-boned
extra virgin olive oil
Dressing
1/2 clove of garlic
1/2 tsp salt
200g natural yoghurt
50ml tahini
Lemon juice to taste
Salad
90ml extra virgin olive oil 50 pine nuts
50g pistachio
Juice 1-2 lemons (to taste)
1 small red onion
1-2 long chillies (as you like it)
1 bunch coriander leaves
1 bunch mint leaves
10g sumac
Garnish
Pomegranate seeds
Green and purple micro herb
Dressing. To make the dressing, place the garlic and salt in a mortar and crush well. Stir the garlic, yoghurt and tahini together until it becomes a thick paste. Mix slightly with lemon juice (consistency of pure cream). Taste for salt and refrigerate.
Salmon. Preheat the oven to 50˚c. Place the salmon fillets on a large sheet of baking paper. Season all over with salt and pepper and liberally drizzle olive oil. Cook until salmon is cooked through and flakes or internal temperature reaches 48˚c. Remove from the oven and leave to cool to room temperature.
Salad. Turn the oven up to 200˚c and roast nuts until coloured. Remove from the oven. Chop finely and set aside.
In a bowl, whisk the remaining oil with the lemon juice, salt and pepper. Add the onion and chilli and whisk lightly. Add the chopped walnuts, herbs and sumac.
Plating. Spread or pipe yoghurt dressing over the top of the salmon. Spoon the salad over the salmon, covering it as neatly as possible. Sprinkle with micro herbs and pomegranate.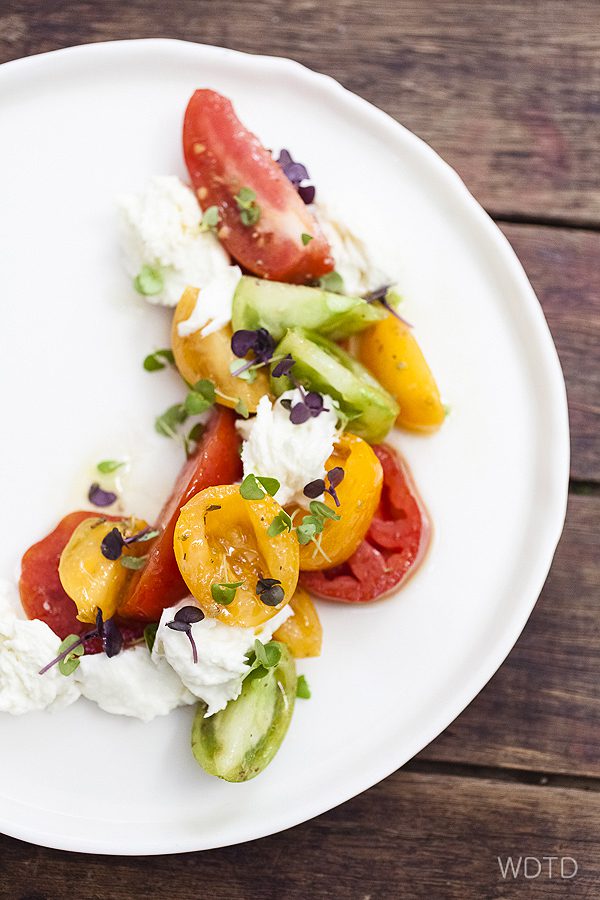 Tomato Salad
Prep time: | Cook time: | Serves 4-6
1 kg mixed ripe tomatoes
Salt and pepper
1 tsp dried oregano
1/2 clove garlic, peeled and grated
1 fresh red chili, seeded & chopped
6-7 small buffalo mozzarella
Dressing
1 part sherry vinegar
Extra virgin olive oil
Slice tomatoes and put into a colander, season with a good amount of sea salt and leave for 10 minutes.
Dress the tomatoes with the oil, vinegar, oregano, garlic and chilli.
Place tomatoes randomly in centre, place buffalo mozzarella in amongst tomatoes and garnish with fresh basil leaves. Drizzle with more olive oil.