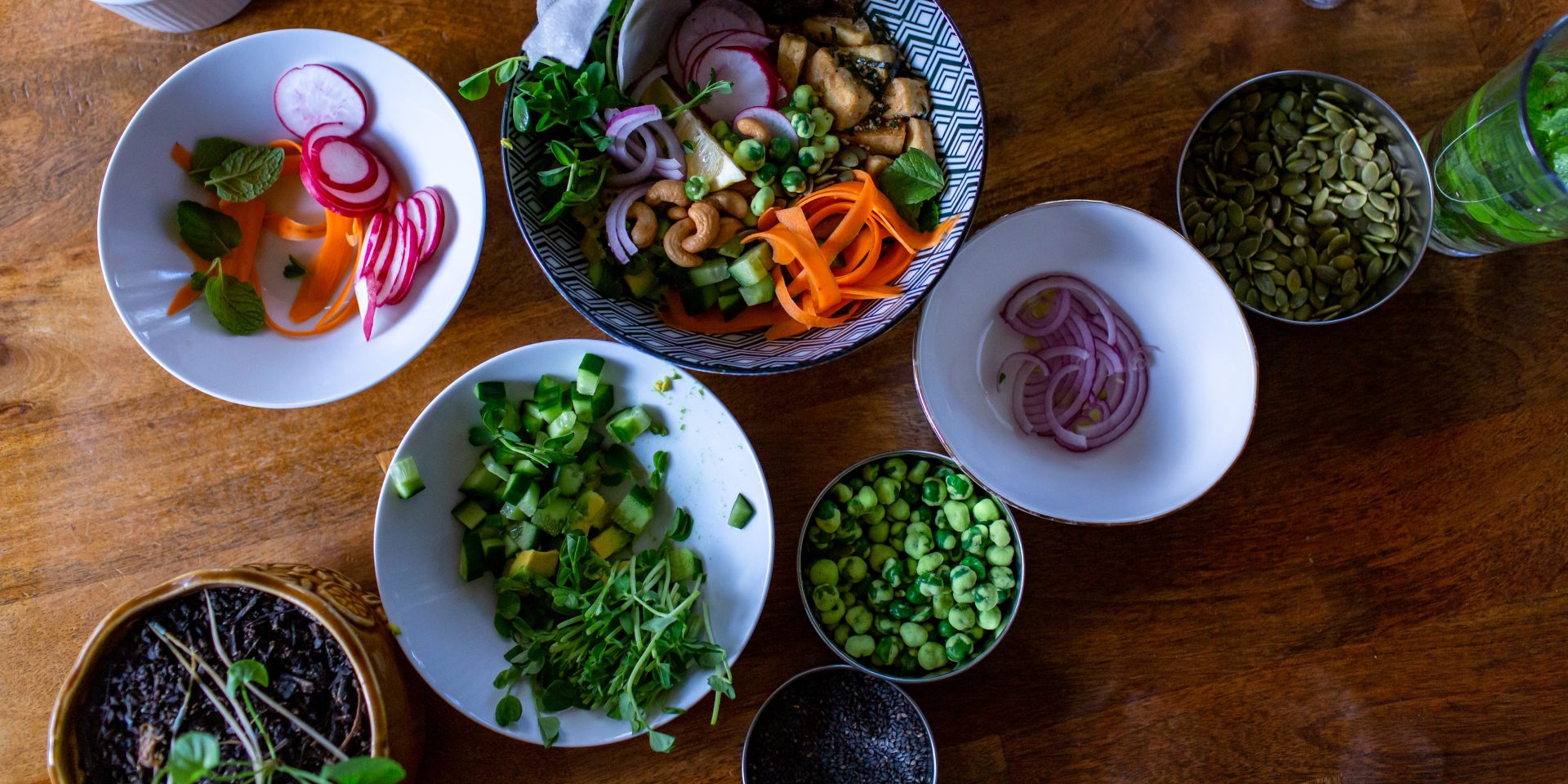 Jo Taranto is a Sydney based expert contributor on the topics of waste, sustainability and climate change. She grew up in Tenterfield NSW and was the 6th generation to have lived on her family farm. As a child, Jo lived through the extreme drought of the 1990s and saw the devastation and toll it took on her family and community.
In 2018 she co-founded social enterprise consultancy, Good for the Hood with a mission to create more connected and sustainable communities all over Australia. Through her efforts, she has been nominated for Citizen of the year in her own community of Ryde and won several awards including Volunteer Group of the year for her local campaigns.
When she's not filming for the new upcoming Channel 10 TV series Planet Shapers, Jo regularly appears at conferences and online events sharing her knowledge on how to do good for the hood.
Food waste is no doubt one of the topics that Jo often covers for the community. For Who Does the Dishes, Jo shares what she likes to make with leftover ingredients she has in the fridge and pantry. Being creative is the key!
"This poke bowl is fresh, light and has a low environmental impact. I like to buy local ingredients where I can and I get my fruit and vegetables from Box Divvy who works directly with farmers in the Greater Sydney Basin. I don't have a lot of time to prepare meals and I just want things that taste good and give me the energy to get through the day. I also like any dish where I can use up what's in the fridge and a dish like this is perfect. You can really add any vegetable you like and combine with nuts, grains, legumes. Plus if some of the veges are looking a little limp, you can do a quick pickle in some vinegar and sugar and add them as a delicious side. This dish is a perfect lunch or dinner and can be substituted with a meat or fish instead of the tofu. I also like using Tempeh, eggplant or chickpeas instead of the tofu."
Did you know what and how we eat has an impact to the environment? From the moment food is produced, transported and distributed, it has already contributed to climate change by the amount of energy it uses. According to the Carbon Footprint of Food Supply Chain, animal based food tends to have higher carbon footprint than plant based food. Furthermore when food ends up in landfill, it decomposes anaerobically and releases greenhouse gas called methane that's more potent than carbon dioxide. Worldwide, about 8% of greenhouse gas emission come from food waste in landfills. In Australia, food waste accounts for approximately 3% of annual greenhouse gas emission.
Often we have food that's neglected in the back of the fridge or we just don't know what to do with tired looking vegetables. Having a useful strategy to manage food storage will not just save us time and money but is also good for the environment because we'll end up using them up instead of throwing them in the bin. Getting creative with your leftovers and having a compost bin for all your organic waste are also great ways to avoid food ending up in landfills.
We all have the power to choose a more sustainable diet for the health of our planet that provides us life. For more earth-friendly recipe inspirations head to EAT Planetary Health Recipes.
"I believe that everyone has a role to play in making their community or organisation a positive force for good." – Jo Taranto
Family origin
Tenterfield NSW, 6th generation farming family. My family are traditional anglo-saxon but I grew up with parents who had travelled widely and enjoyed trying foods from all over the world.
I can't live without
My two sons and access to the natural world. Without time and connection to nature, I would feel completely lost. Even if its just for a little bit, I find a walk through the bush or the streets of my suburb is something I will never take for granted.
Dream Job
What I'm doing now, managing my own small business in sustainability consulting "Good for the Hood".
Currently I'm obsessed with
Japanese flavours. There really is something delicate and beautiful about Japanese cuisine and could probably eat it for the rest of my life and not get bored. I'm particularly in love with sashimi and agedashi tofu dishes. The combination of fresh, salty and smokey flavours is perfect. Add some yuzu sake and I'm in heaven.
Childhood taste
Simple suburban 80s classics. Iced Vovos, sausage rolls, pumpkin pies, jelly and lemonade in the holidays and hot chips and milkshakes after netball on the weekends.
I will always have in my pantry
Chickpeas, rice paper rolls and coffee beans.
I learnt to cook from
My mum, my favourite Yotam Ottolenghi cookbook, my friends, watching Aussie cooks like Simon Toohey.
Currently I'm listening to
Briggs. I am obsessed with everything he does. He was the first live gig I've been to since lockdowns ended and he didn't disappoint.
One day I must visit
Tasmania. I want to visit the Tarkine and feel tiny and insignificant.
Go to meal
Anything quick and light. I love fresh and raw foods where I can. Lots of things in a bowl mixed up and ready to eat.
I am really good at
Making complicated things seem simple. My job is to take tricky science and sustainability concepts and translate them for the general public. I really enjoy finding ways of making an impact in that way. It can be in the written form through strategies and copywriting work, or through workshops and talks which I do lots of too. There's something satisfying about enabling everyday people feel like they can be part of global change and it gives me great confidence in humanity when I see people start doing it.
The unforgettable meal
I once ate Oysters in Paris with Norah Jones. I was visiting my partner at the time who was doing lights for her world tour. The record label wanted to take the band and crew out for a meal of thanks and so there I was sitting with these amazing musicians and trays and trays of the most unbelievable food. From memory it even snowed at night. Truly one of those 'pinch me' moments.
Favourite spice
I really love cardamon. I've travelled to India quite a bit in my twenties and thirties and and fell in love with the warmth and smell of cardamon tea. I find its taste and smell really intoxicating.
Best flavour combo
I love oysters and finger limes. I don't eat meat, but I do have seafood occasionally. And oysters are my favourite. The first time I tried it with the Australian Native finger limes I felt like I had hit the jackpot. We really have some of the best foods on the planet and I love learning more about indigenous cultural and farming practices while I try them.
Guilty pleasure
At the moment it's Mezcal! For many years I've loved peaty Scottish Whisky but recently I've fallen in love with the light smokey flavours of mezcal. I love it poured over ice with a slice of orange. The perfect Friday night fix.
Who does the dishes
My kids! I've spent a lot of time getting them trained to pack and unpack the dishwasher. Since we got solar panels though, we have to wait to put the dishwasher on the next day to make the most of the sun!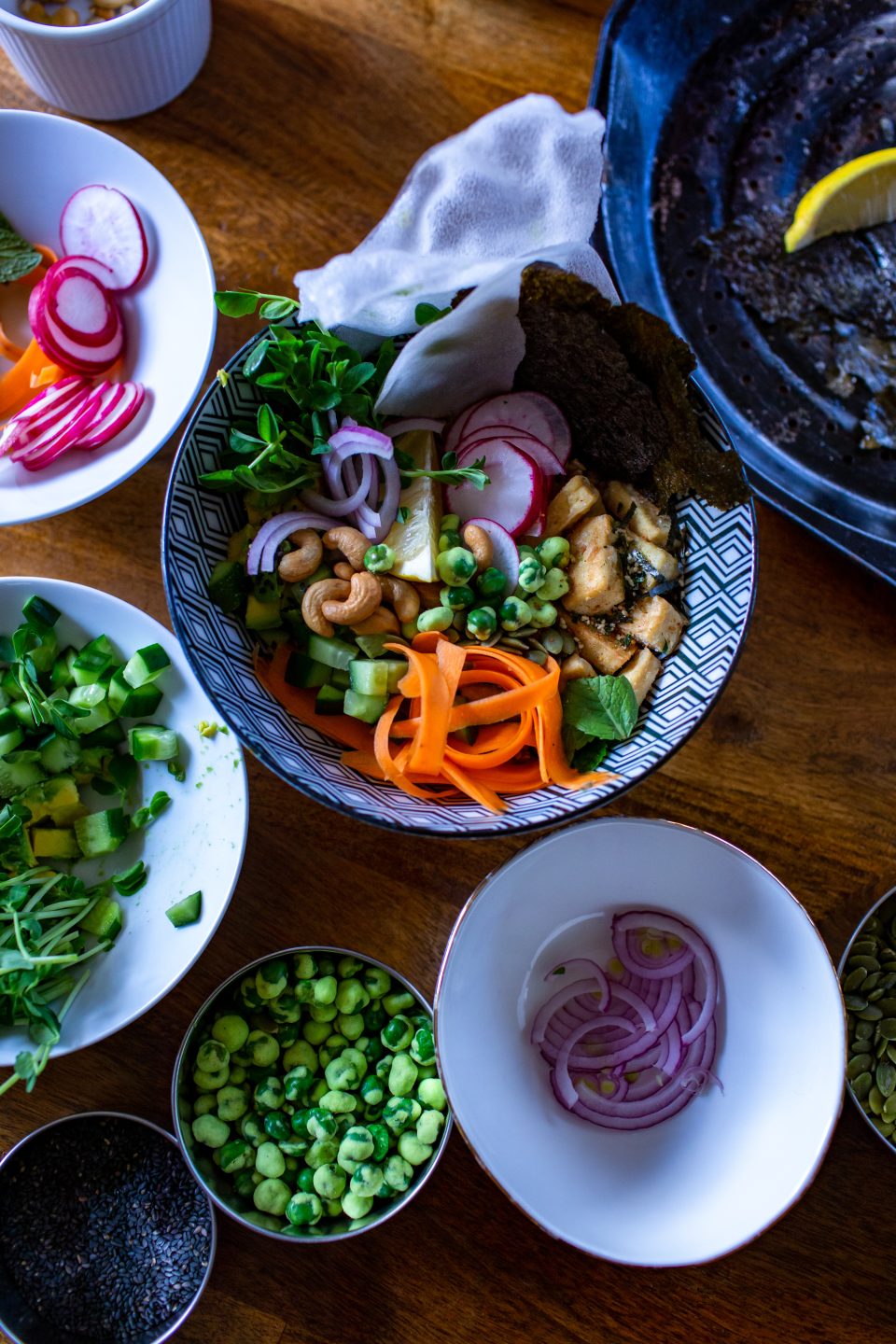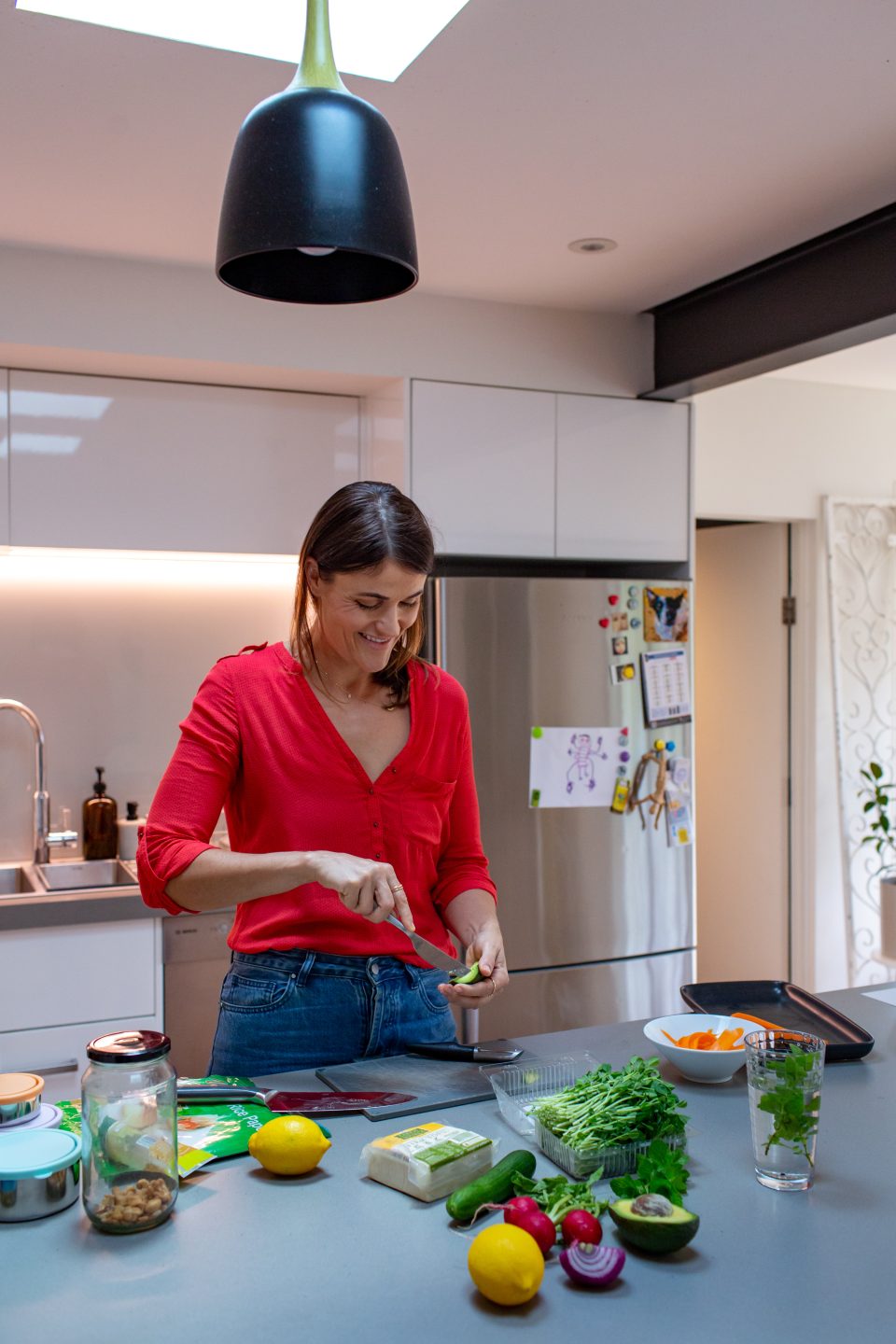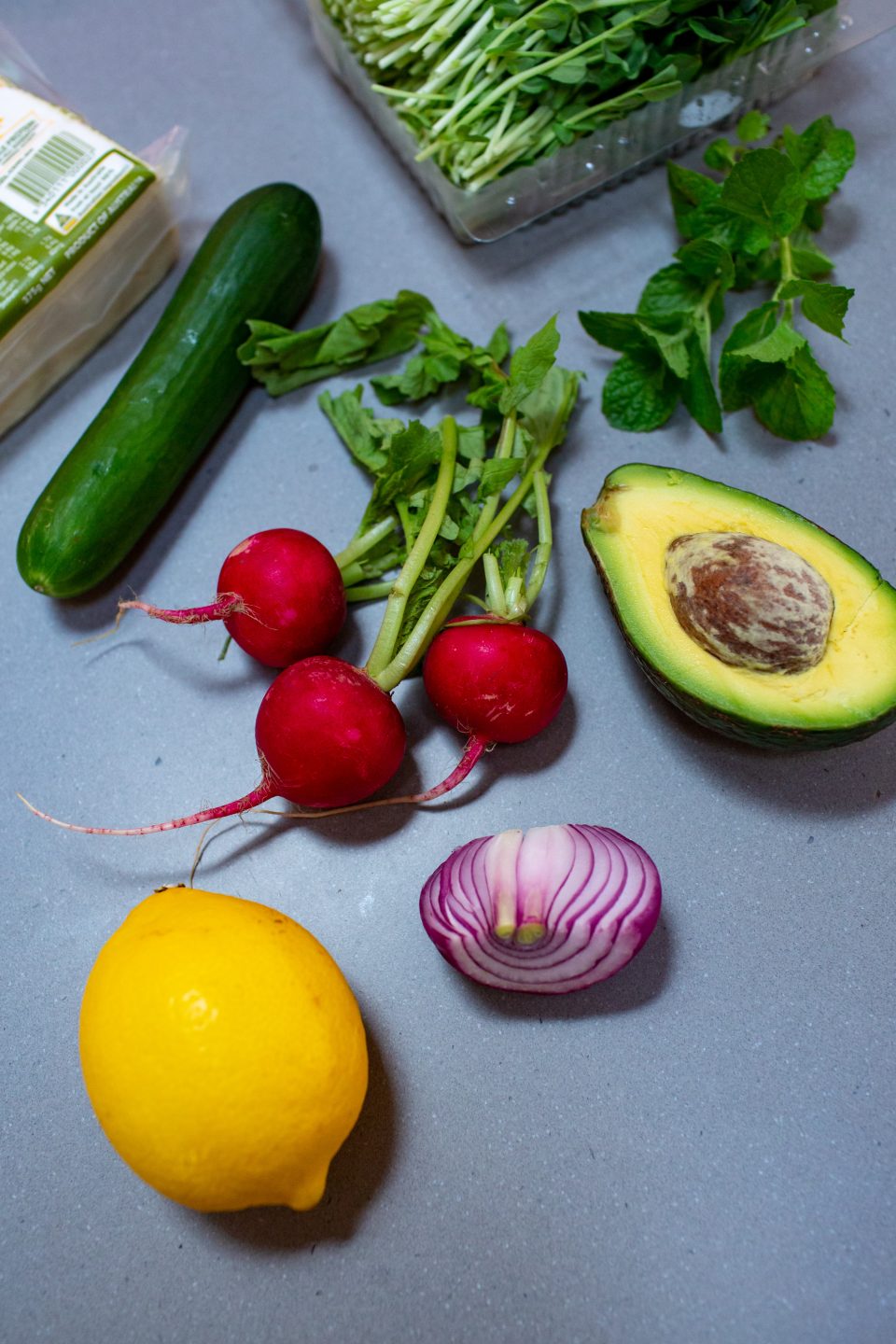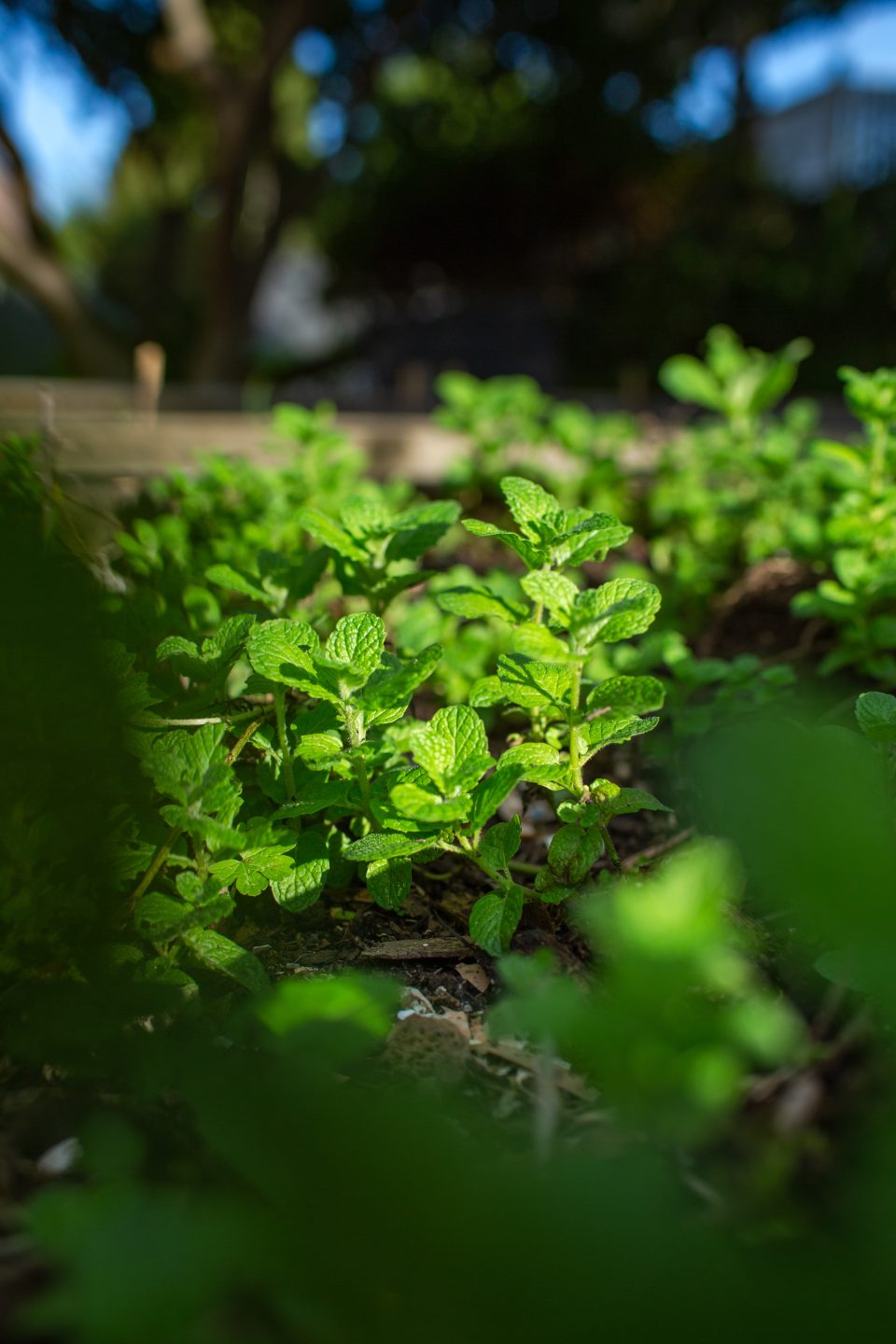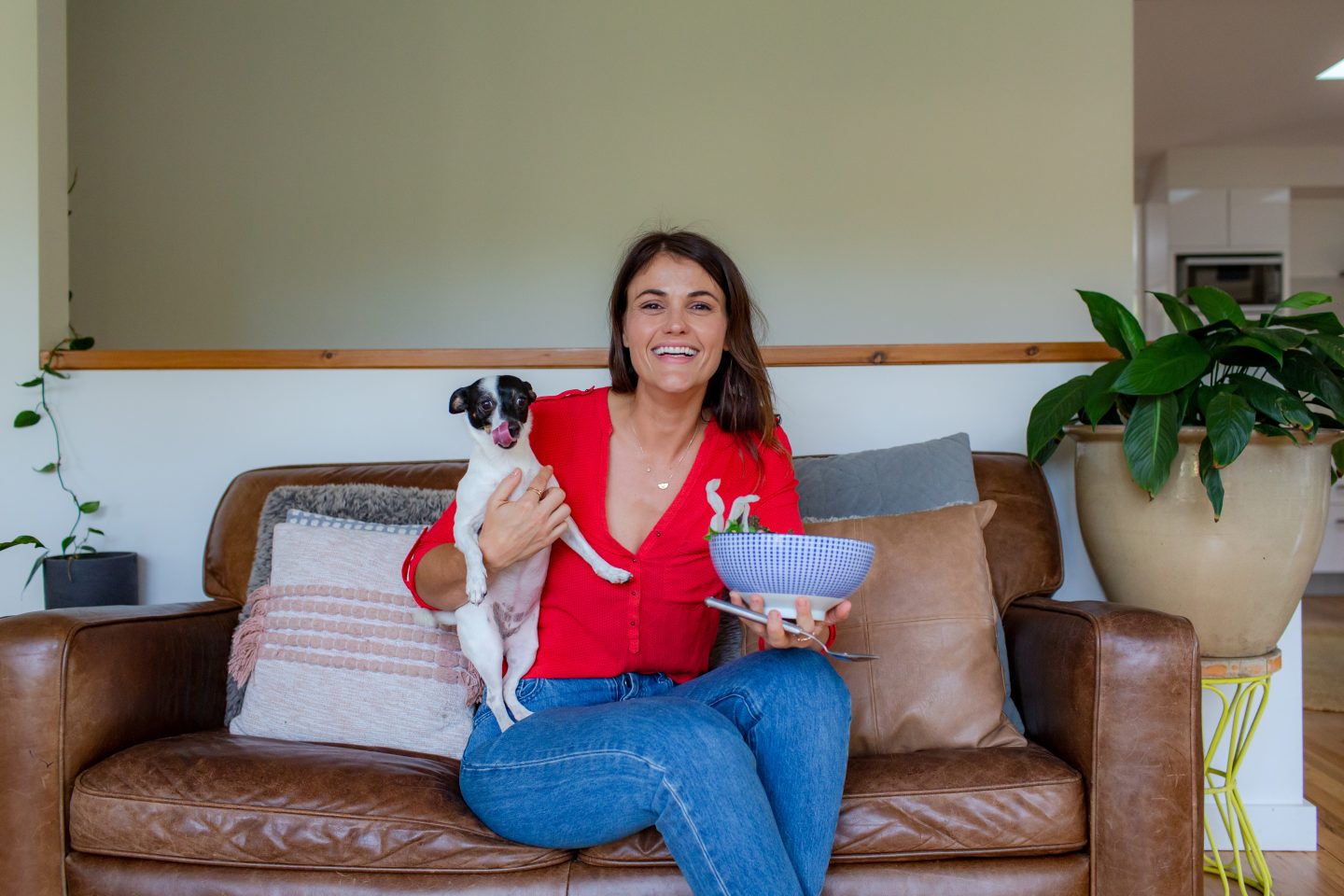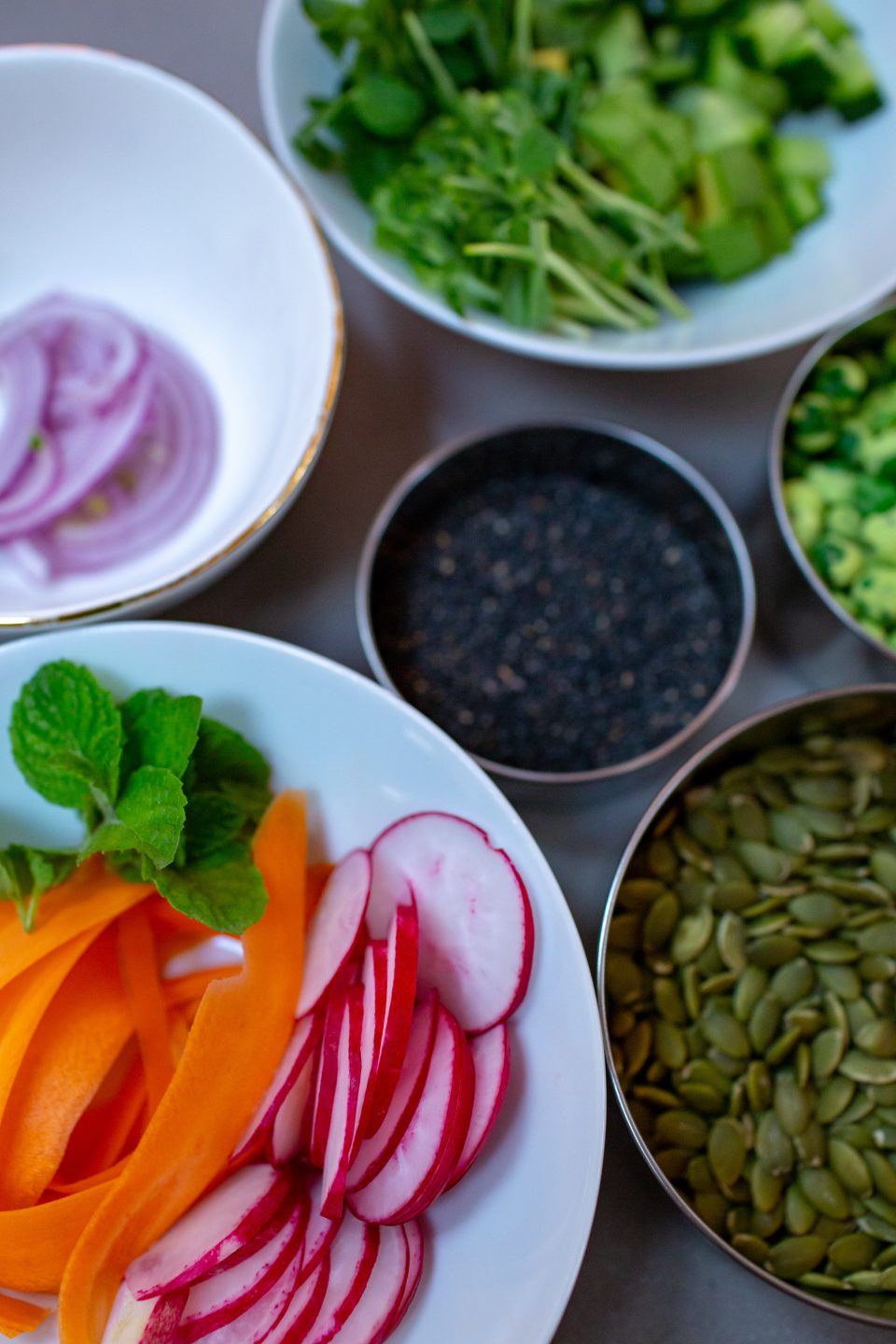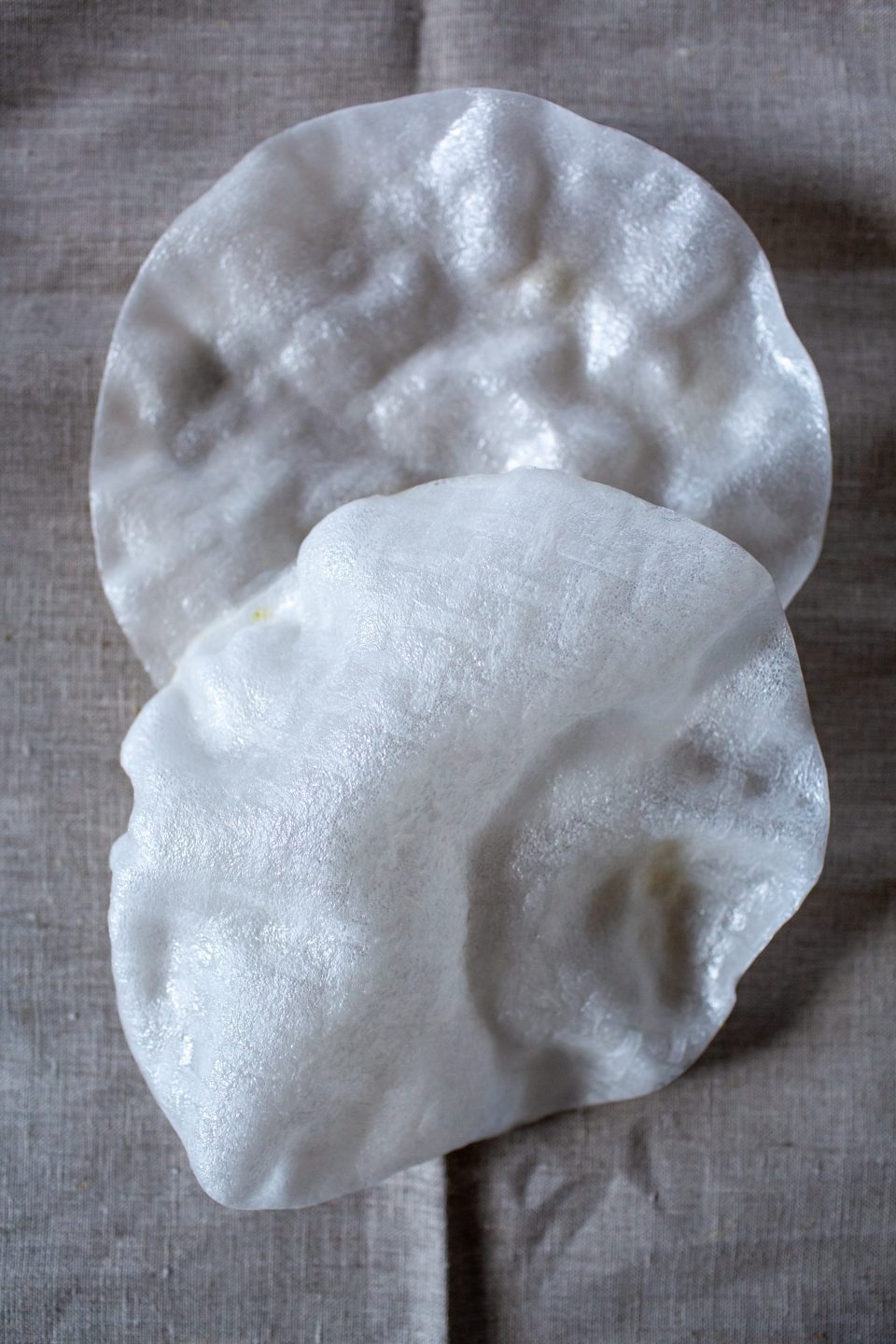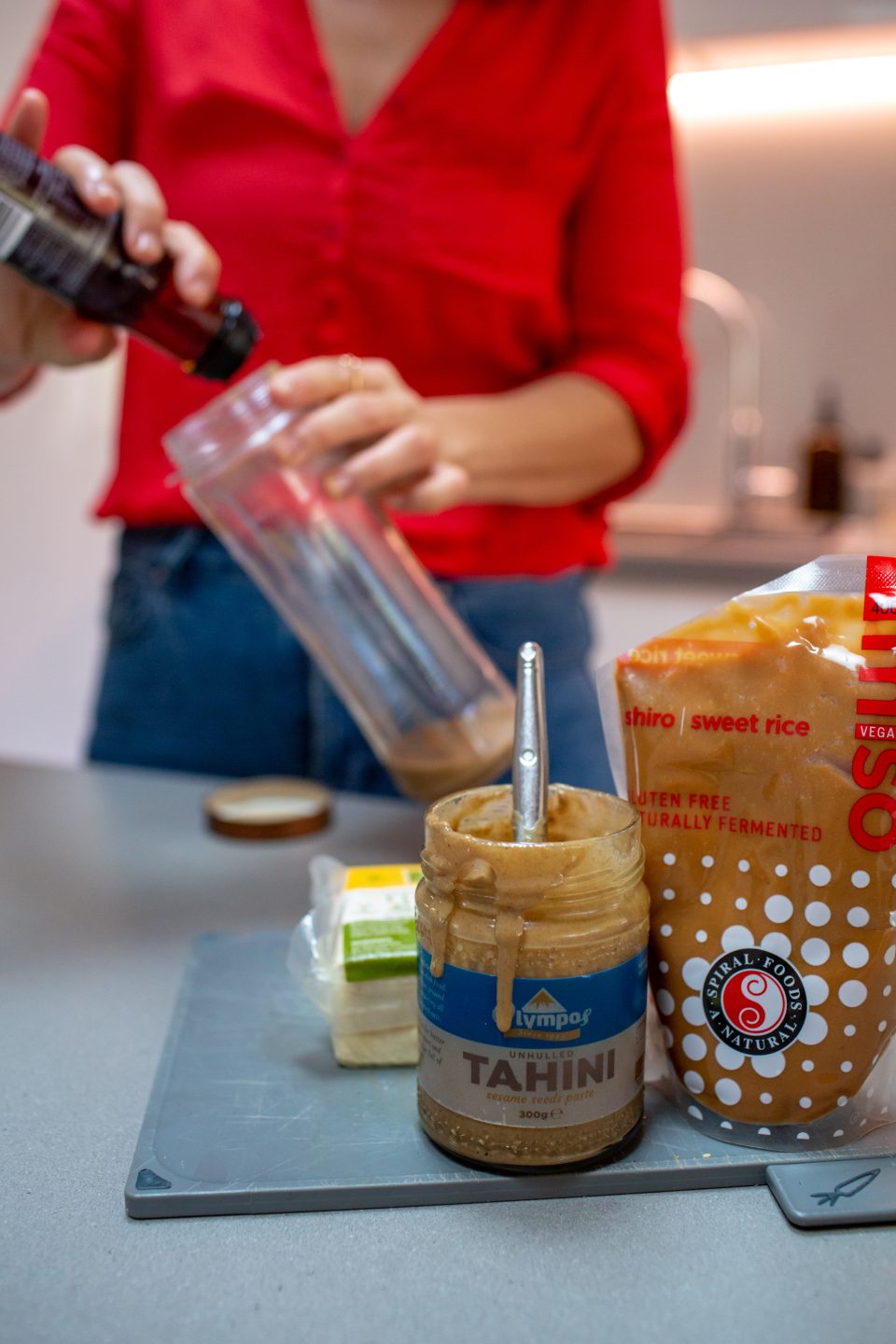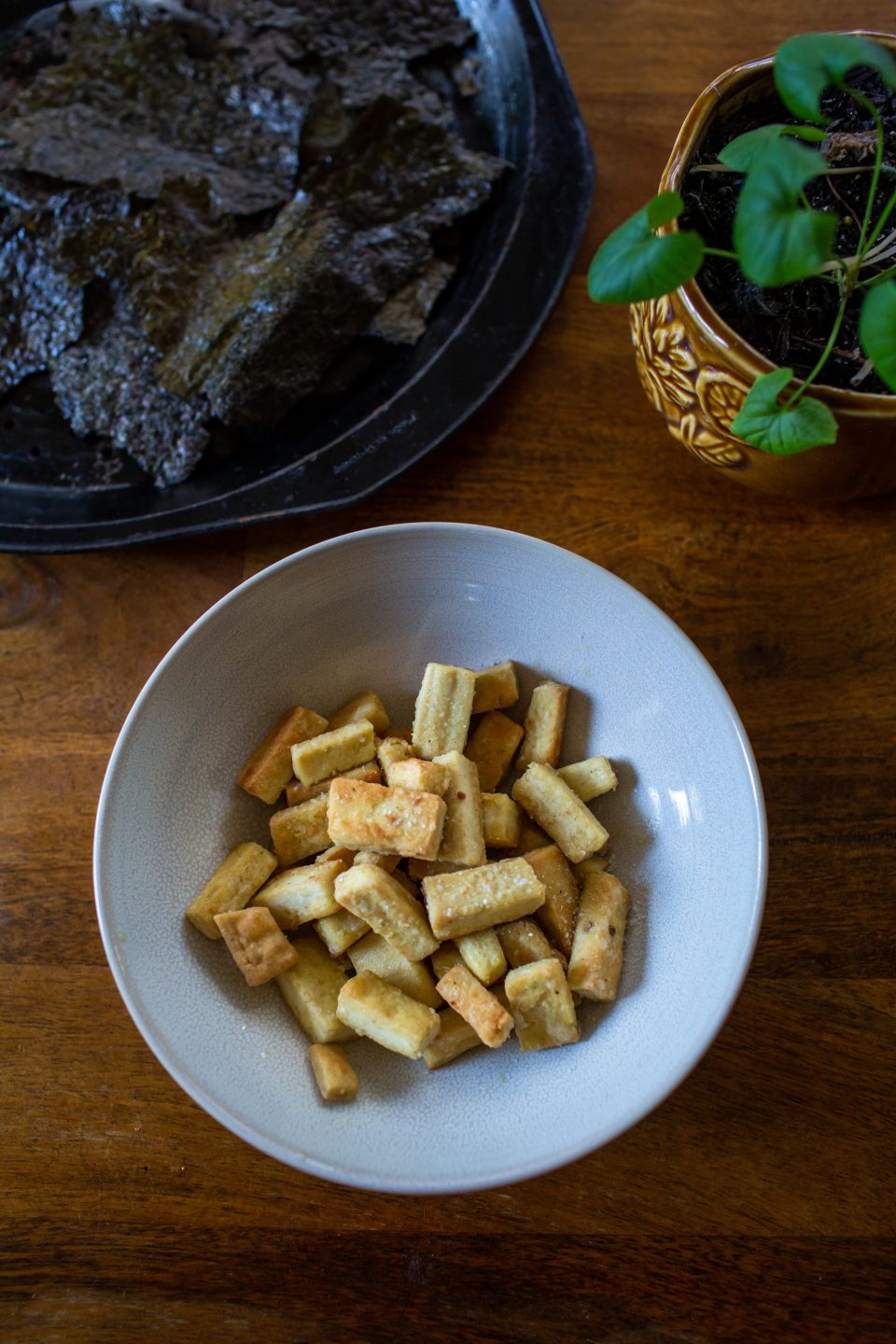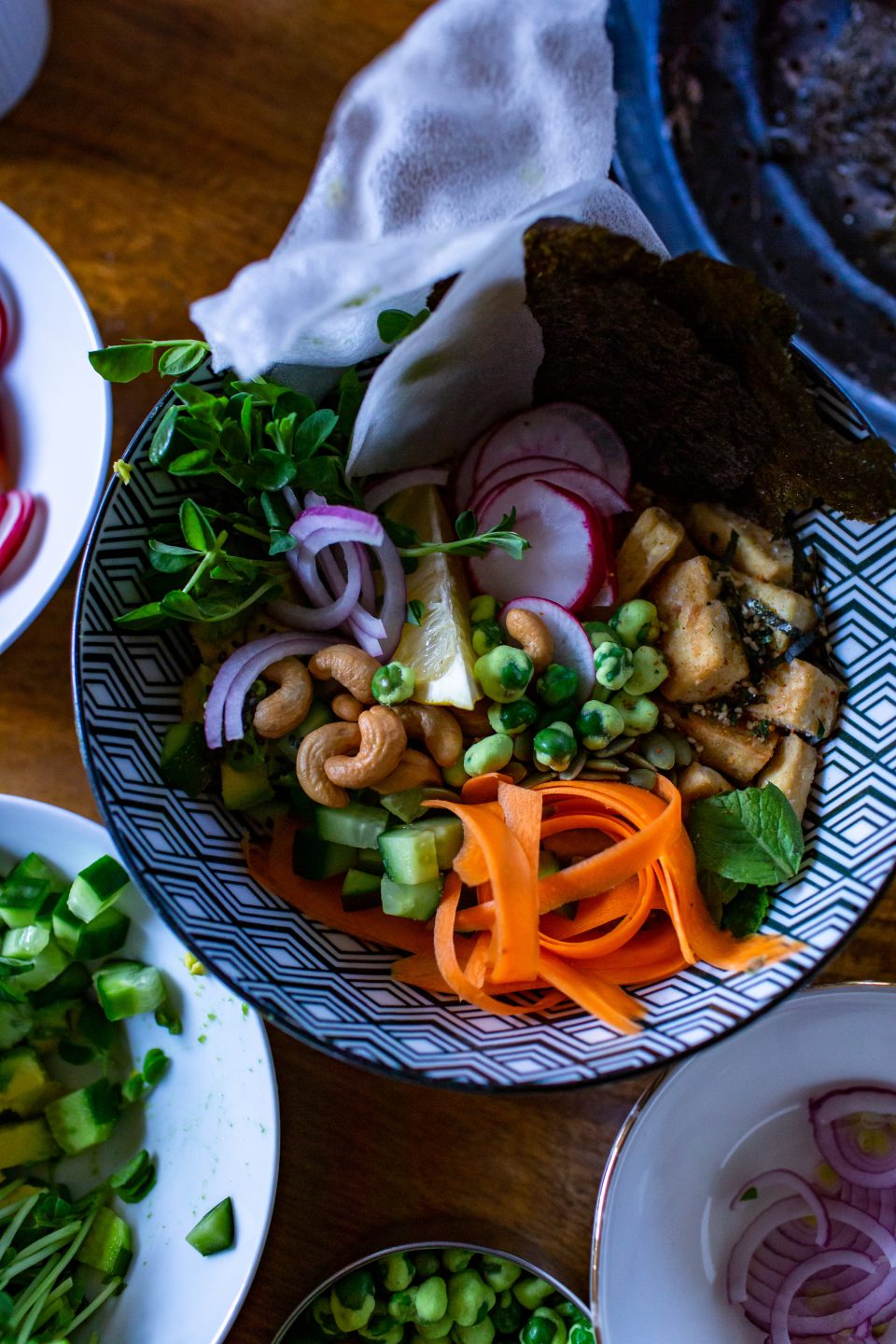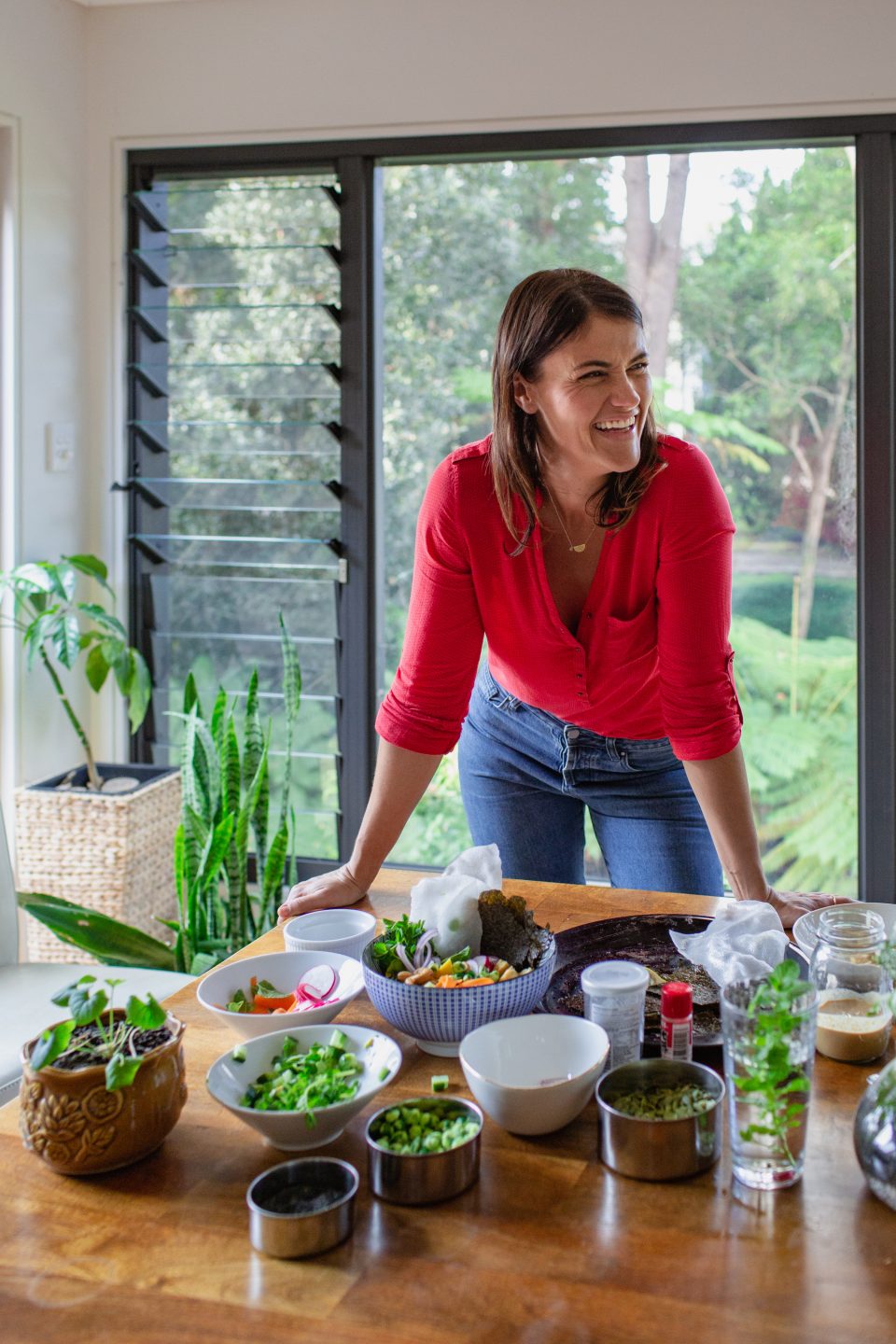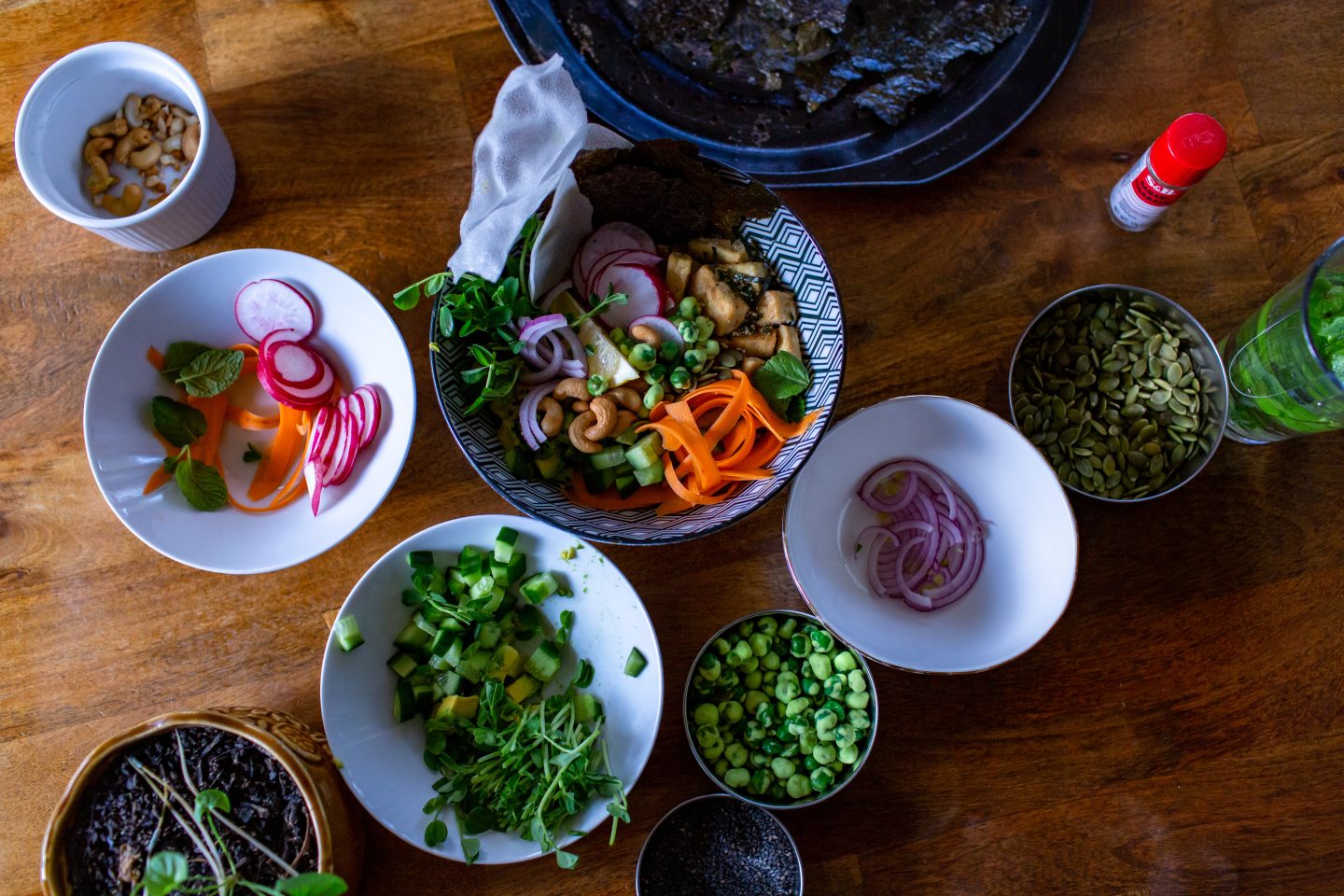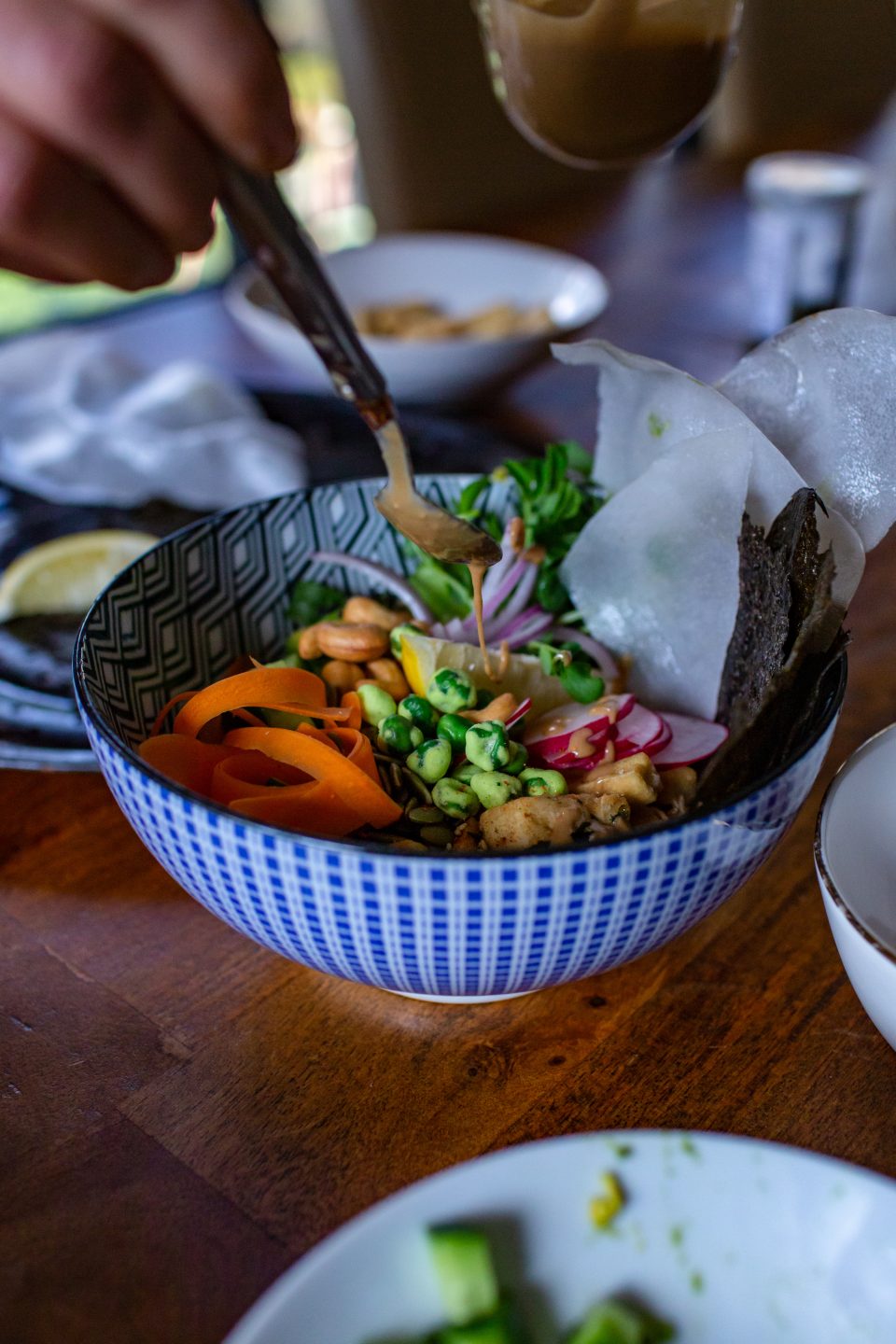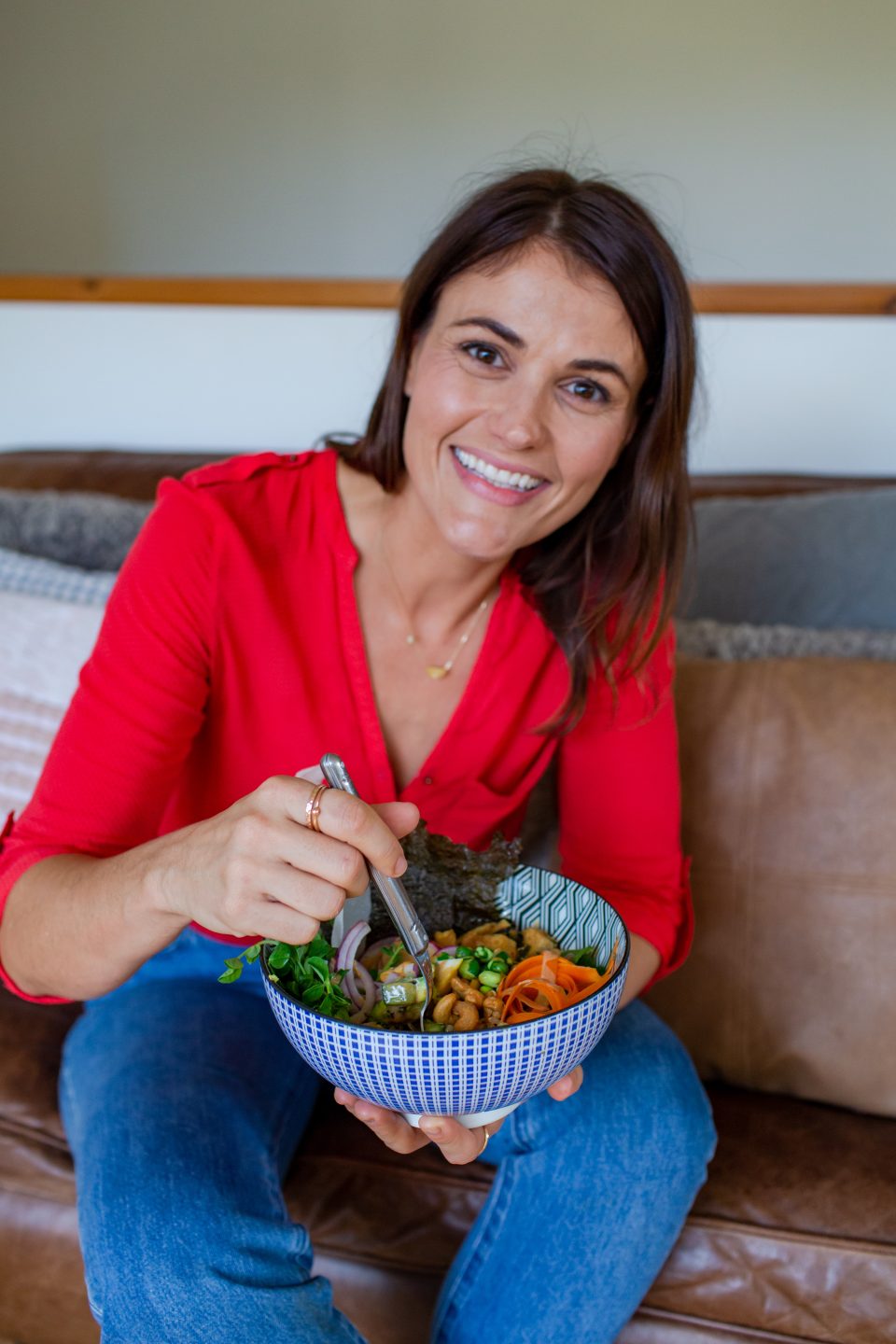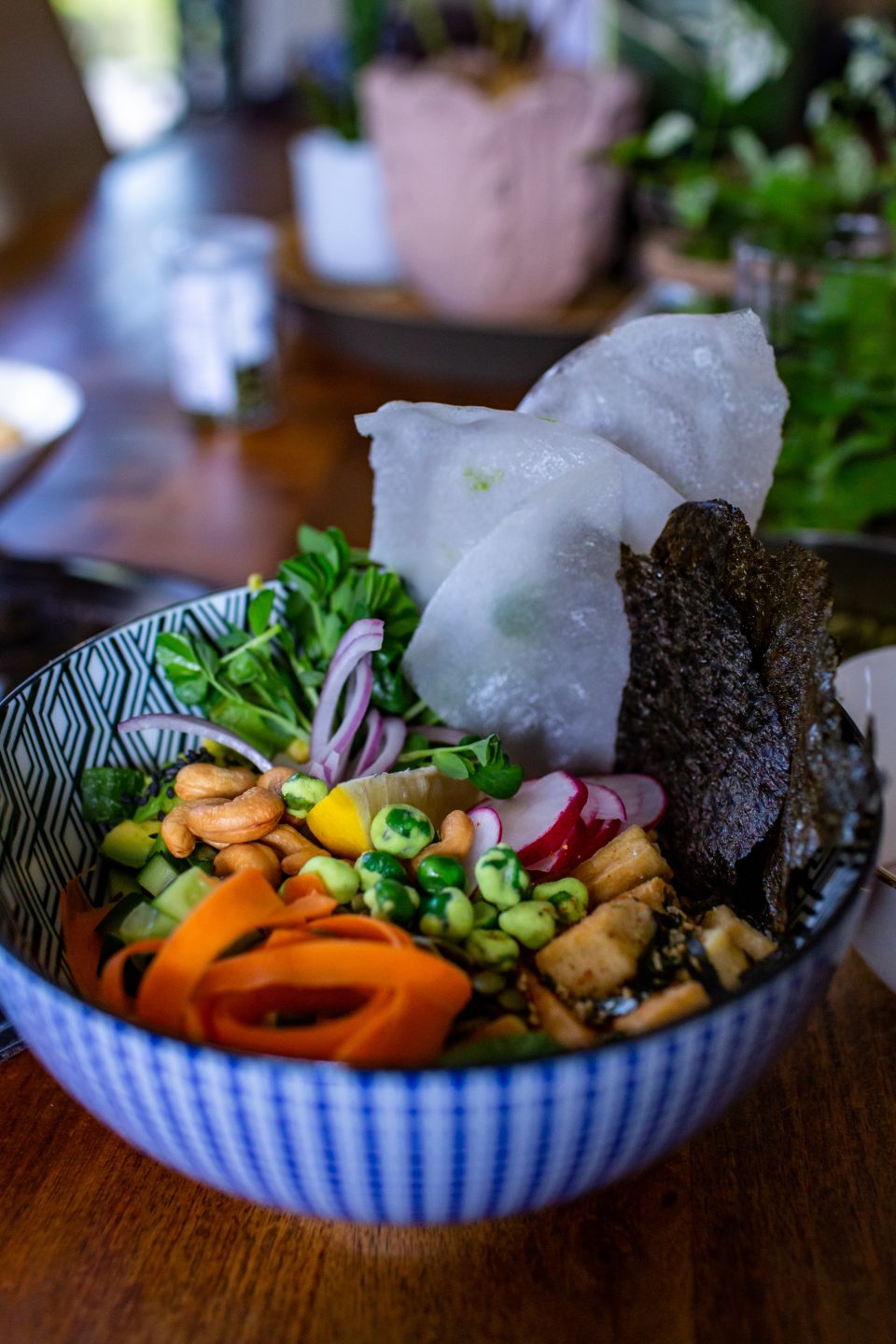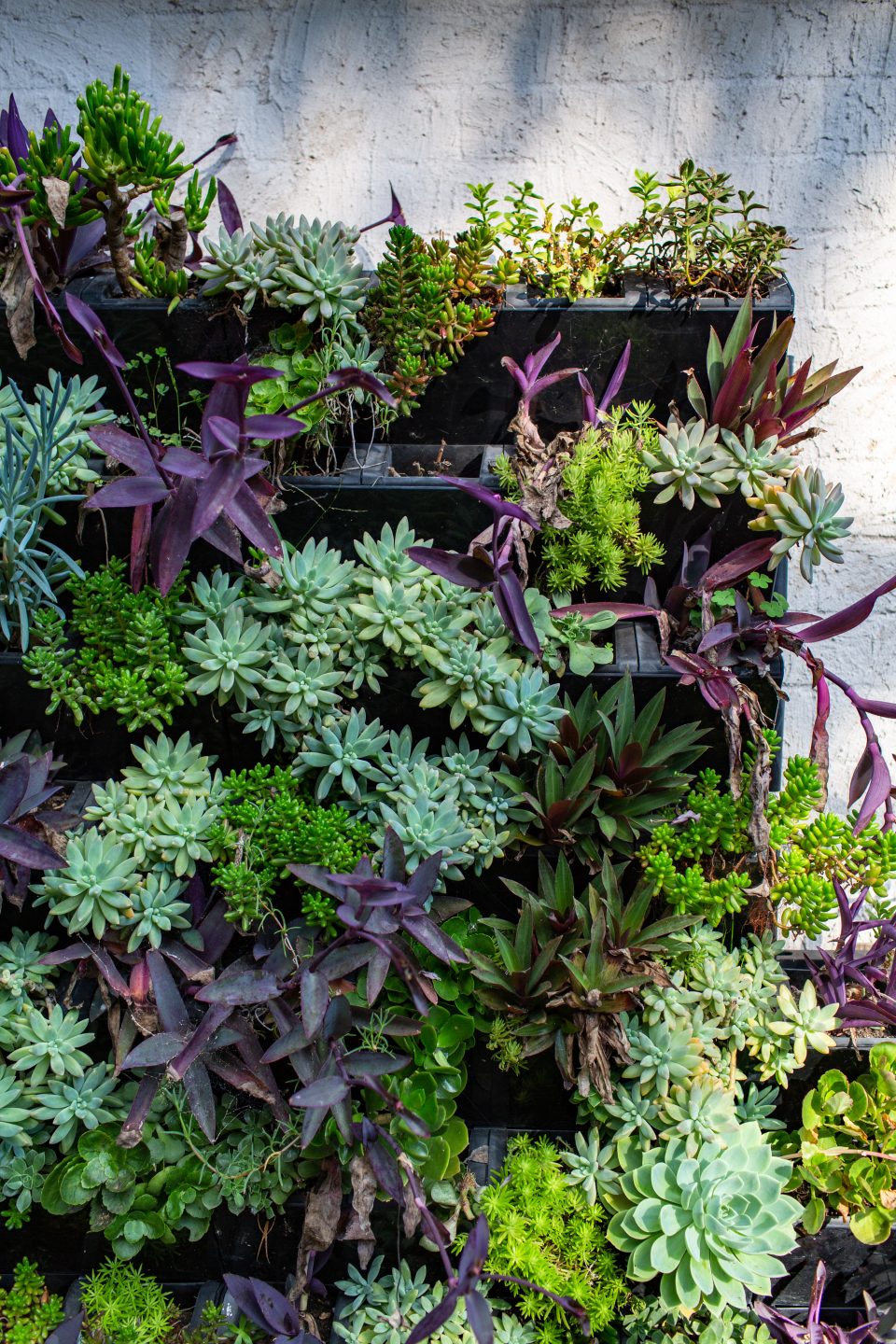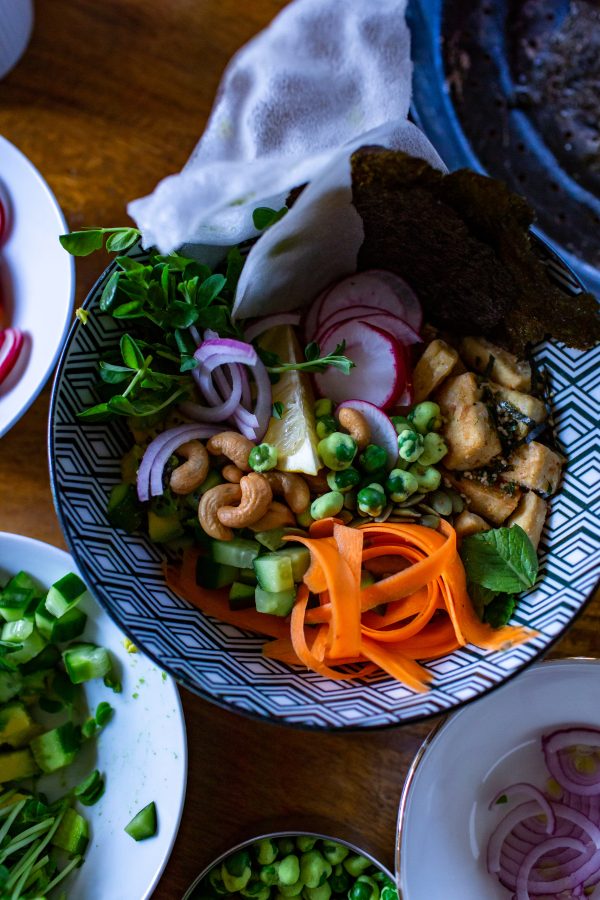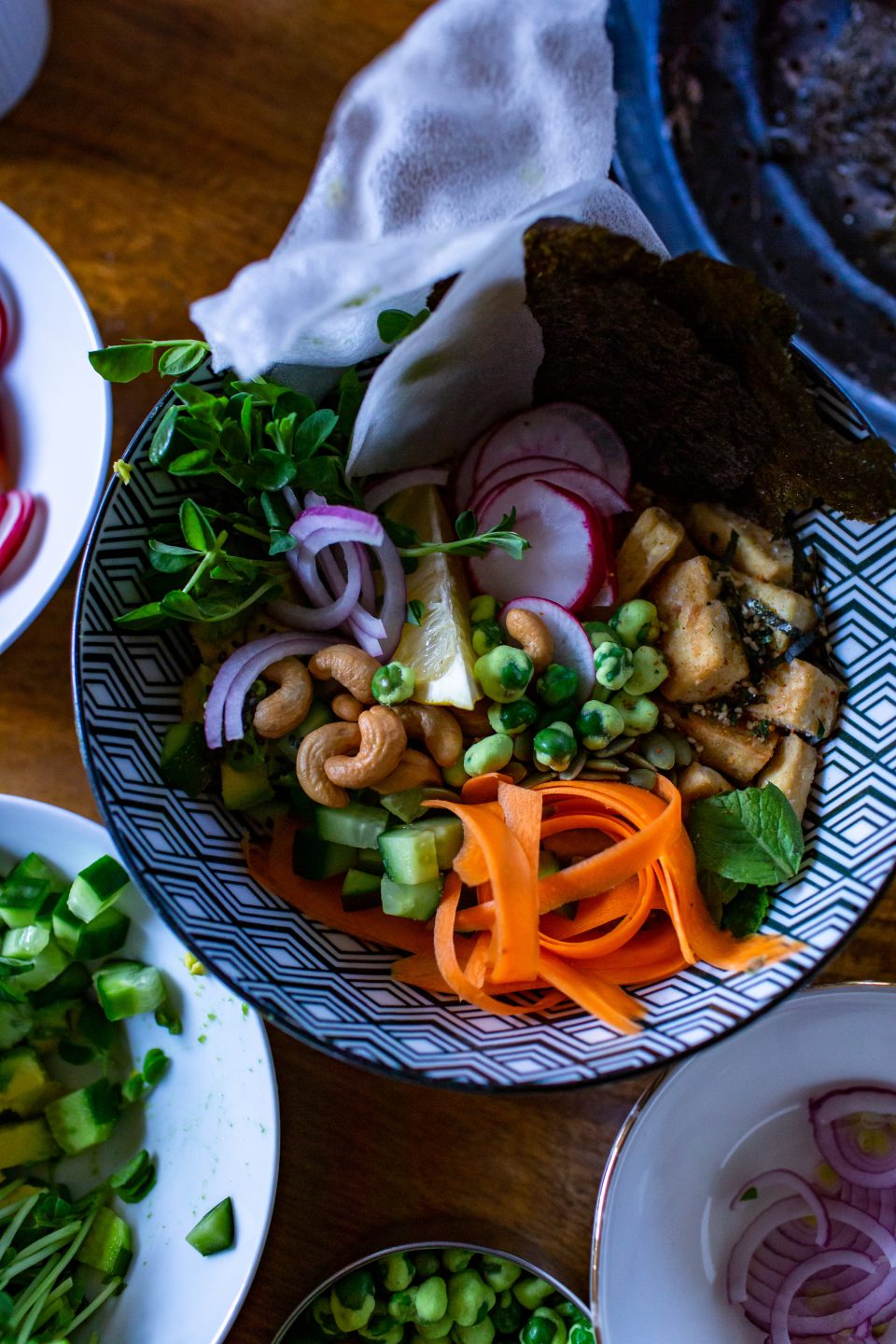 Tofu Poke Bowl with Tahini Dressing
Prep time: | Cook time: | Serves 2
Rice
1 cup brown rice (soak for at least 2 hours)
1. 5 cups water
1/2 tsp salt
Tofu
Firm tofu (about 150-200gm per serve) cut into 3cm strips
1-2 tbs rice or plain flour
Salt and pepper to taste
Vegetable/olive oil for shallow frying
Vegetables and sides
4 radishes finely sliced
1 cucumber diced
1 avocado diced
1/2 small red onion finely sliced
1/2 cup sliced carrot
A handful of snow pea sprouts or any type of sprouts
Optional garnishes
A slice of lemon, a rice paper crackers (1 rice paper wrapper placed in the microwave for about 30-60 seconds), shredded yaki nori (sushi seaweed) Wasabi Peas, pepitas, roasted cashews, and sesame seeds as desired
Mint or coriander
Sliced chilli
Tahini dressing
1/4 cup tahini (you can also use any nut butter)
1 clove garlic – minced
1/2 tsp grated fresh ginger
1 tsp miso paste
1 tbsp maple syrup
1 tbsp of vinegar (rice is fine but you can use whatever is in the pantry)
1 tbsp tamari or soy sauce
1 tbsp water
Sriracha sauce (optional)
Cook the soaked brown rice either in your rice cooker or a pot. Once cooked, set aside to cool down.
Dust tofu pieces in flour and lightly fry in about 1cm of cooking oil.
Cook for 1 minute on each side (do in batches if required).
Chop and dice all vegetables and sides.
Make dressing by blending all the items together. Add just a bit more water if need to.
Place cooked rice at bottom of a large bowl.
Layer toppings in sections on top of the rice
Drizzle with dressing and add sriracha sauce as desired.
Only prepare what you think you can eat and keep all leftover items in separate containers for another meal. This is a dish you can have a few times a week and not get bored!