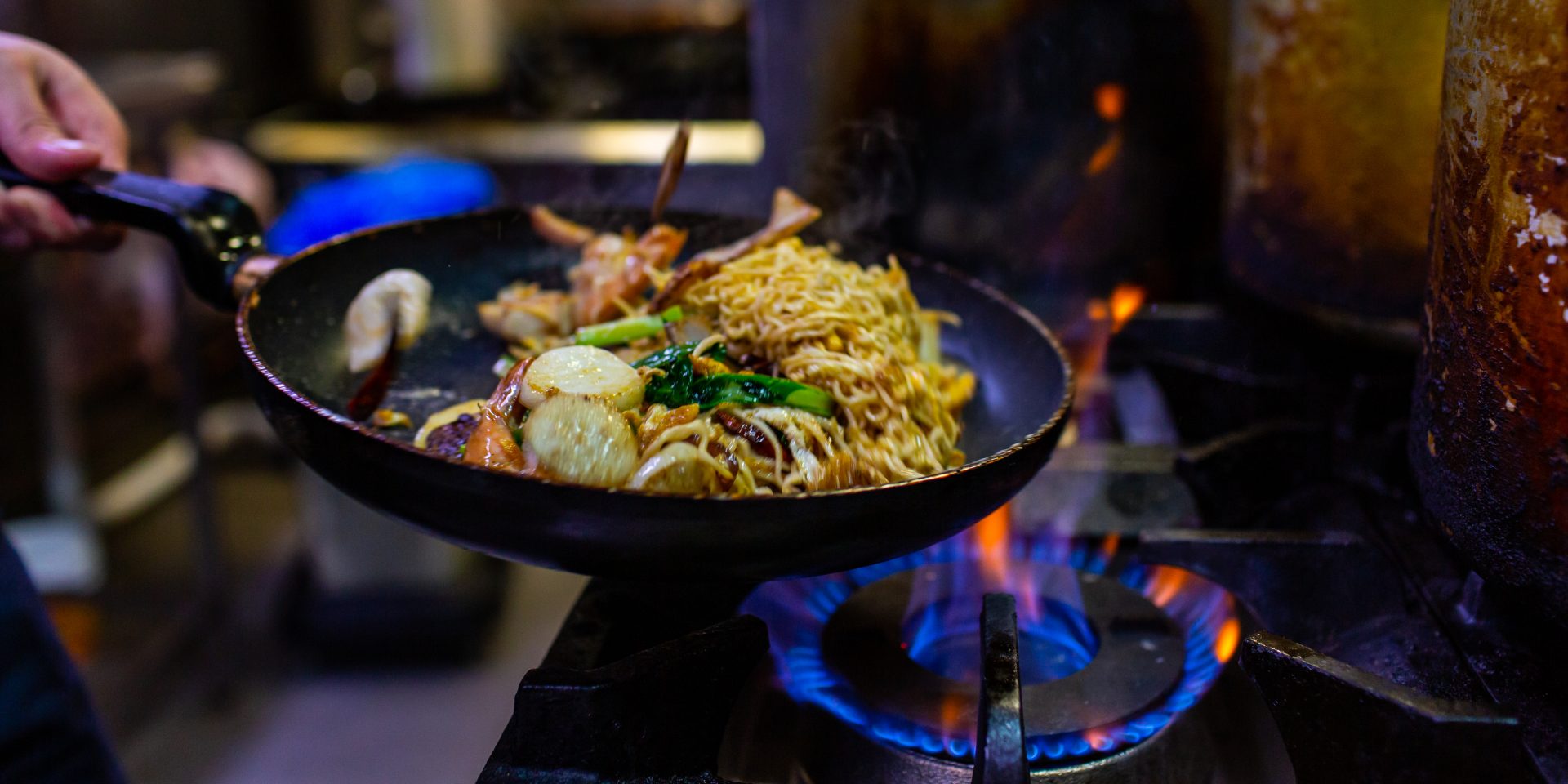 I remember almost a decade ago when I first tried the dishes at Ho Jiak Haymarket. Finally, a place that serves most of my childhood comfort food, all in one place and they were done really well! Sydney siders have Junda to thank for leaving behind his corporate job and creating these authentic dishes. Some of his signature dishes are no doubt the mamak stall style.
A mamak stall is a food stall in Malaysia by Muslim Indians. They're everywhere. Many of them are hang-out places that are open late at night and early in the morning. The Maggi Curry instant noodles used in the recipe featured here makes for a soupy curry version according to the instructions. However what the Mamak stalls like to do is wok fry it as a dry version.
Growing up my parents rarely took me to Mamak stalls. When I was a teenager whenever I'd skipped school, I would go to a cyber cafe to play video games and to the Mamak stall to hang out and eat. Every kid would have their go-to and mine was Maggi Goreng and Teh o Ais Limau (ice lemon tea). This particular dish has so many memories for me – first, when I was a school skipper teenager and second, during uni days when me and my friends lived thriftyly and had a pretty bare fridge. "Ok, we still have chilli, onion and instant noodles, we can always make Maggi goreng". Even now, after 20 years living in Sydney, I still regularly cook this at home.
I can't live without
chilli
Currently I'm obsessed with
Minecraft
Childhood taste
Grandma's cooking
I will always have in my pantry
instant noodles
I learnt to cook from
Amah & TV cooking show
Currently I'm listening to
Mariah Carey's Christmas album
One day I must visit
Spain
Go to meal
Anything delicious
I am really good at
cooking I guess
The unforgettable meal
KL Hokkien Mee after 2 years of lockdown
My piece of Sydney
The restaurants
Best flavour combo
Chilli & Wok hey
Guilty pleasure
Eating supper before sleeping
Junda's food waste tips
"Don't waste food as there's always a use for them. The best way is to turn them into oil as they store long and can add flavour to a dish so easily. So take onion skins, or spring onion butts as an example, you can just slow cook that in oil and then u have shallot oil."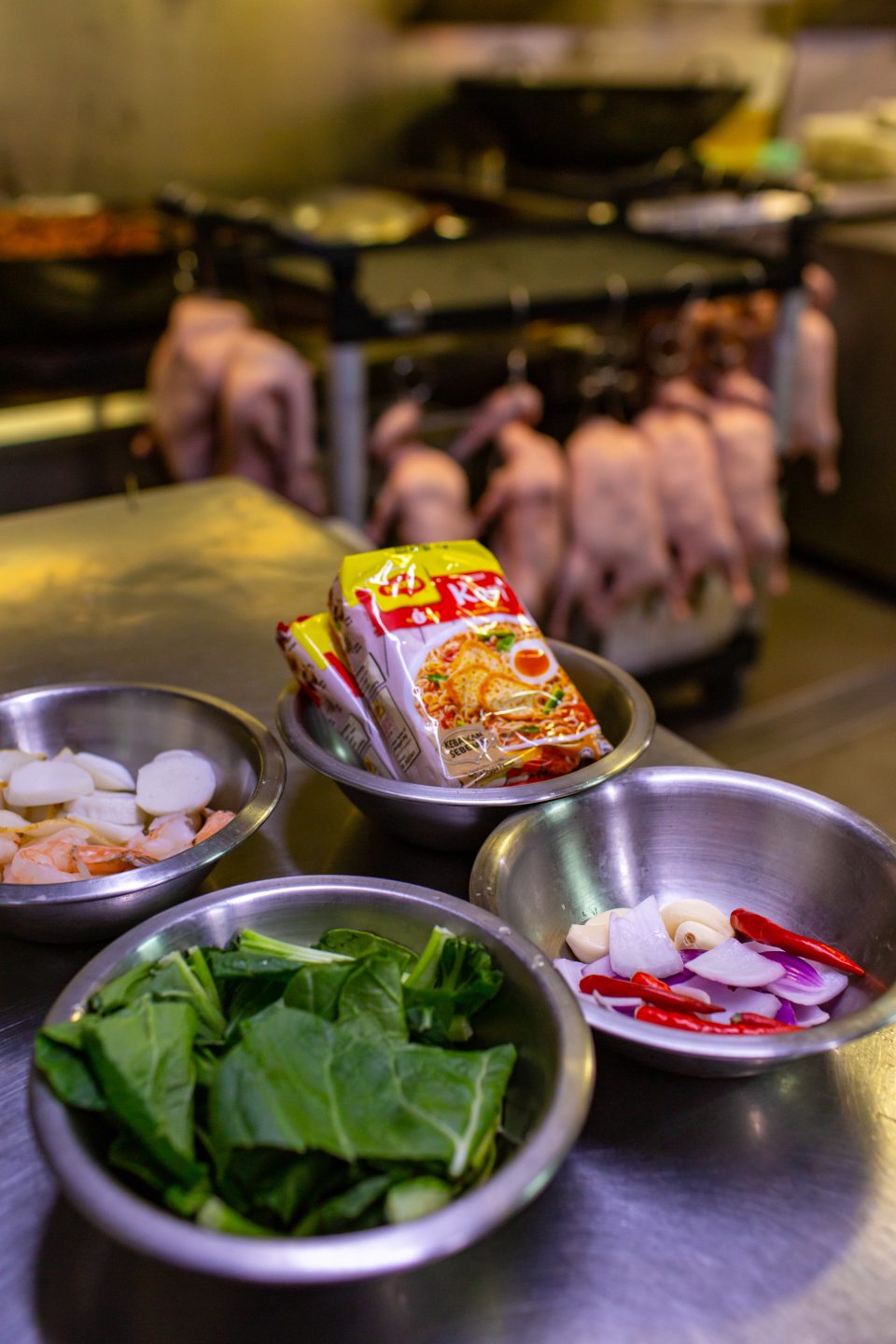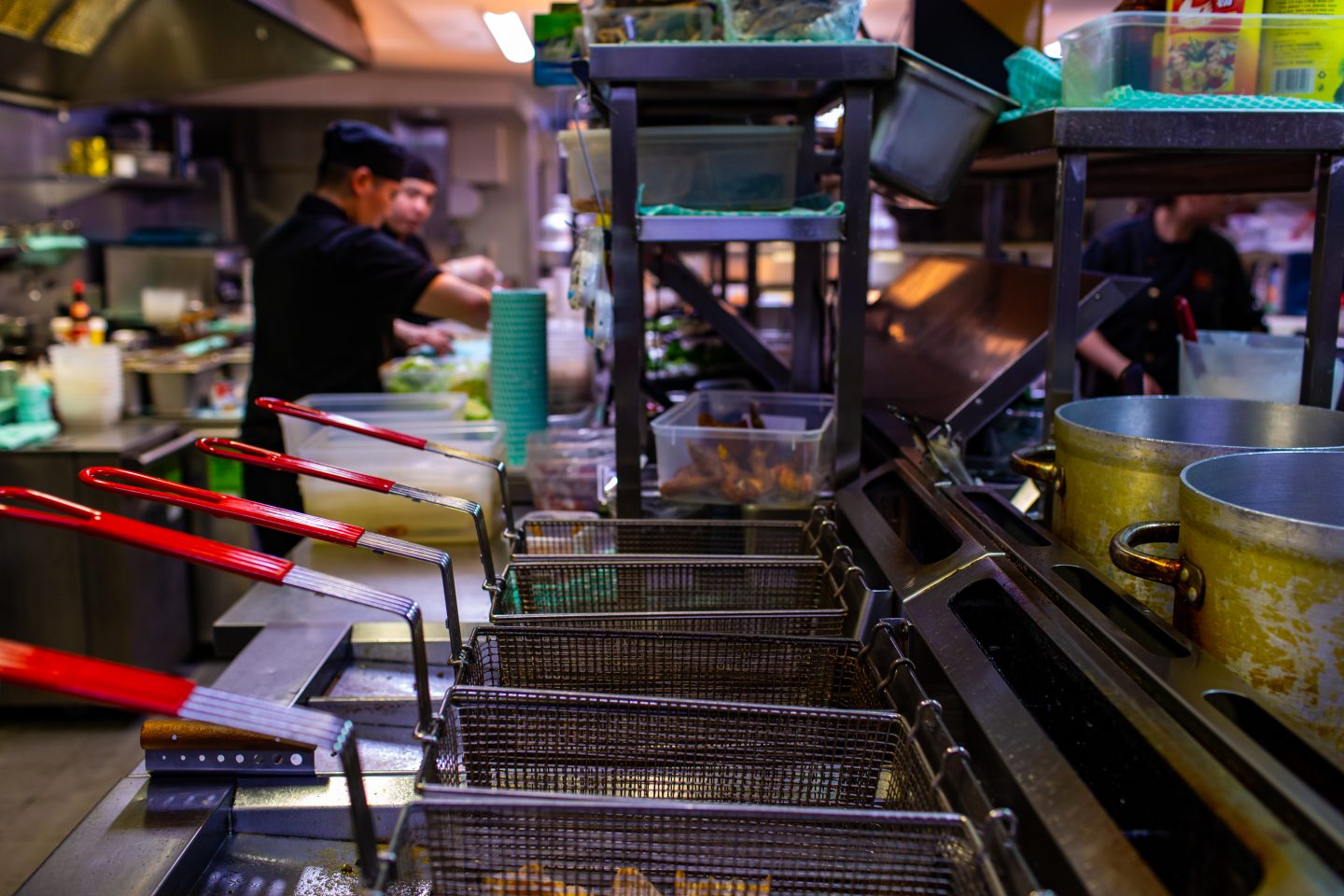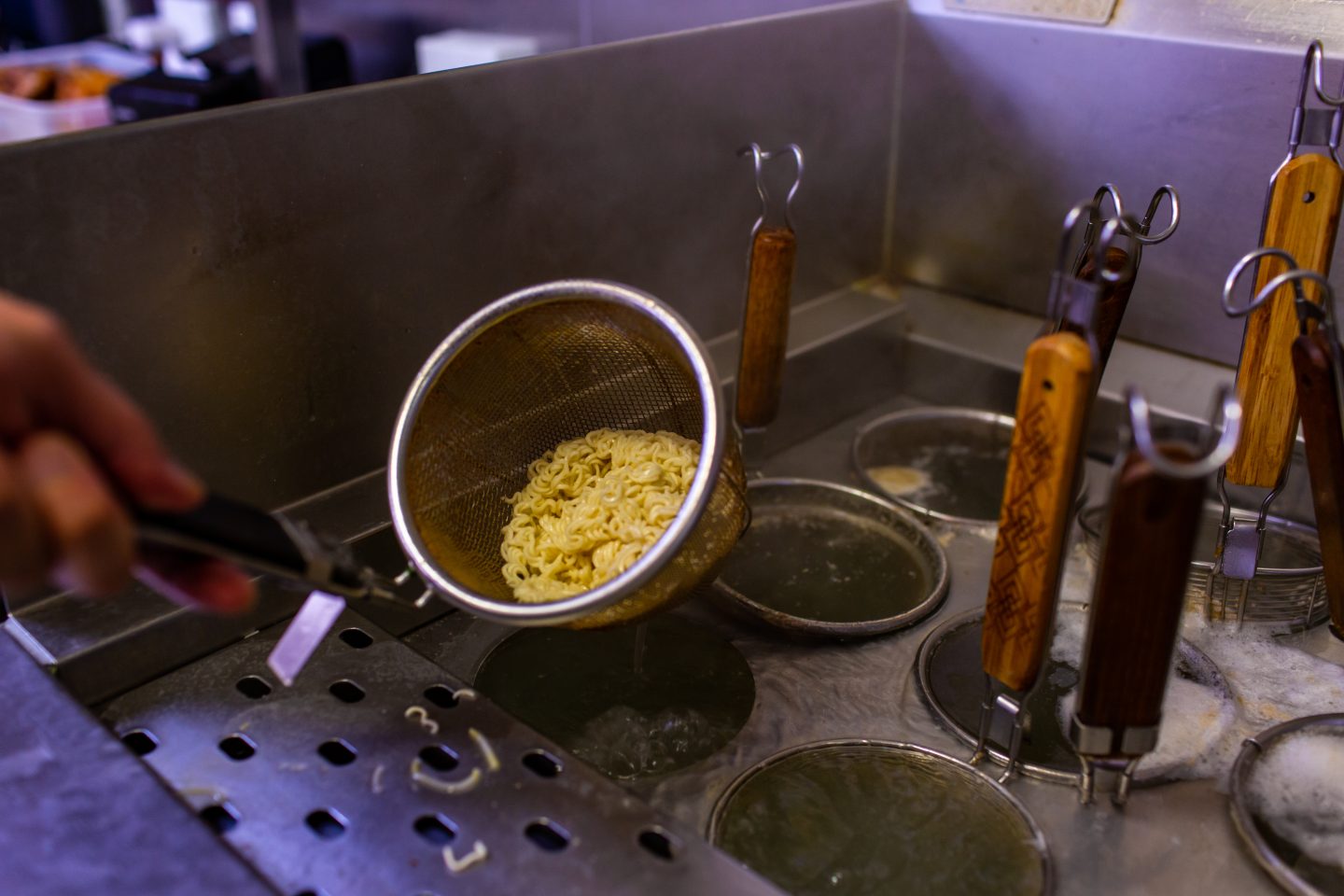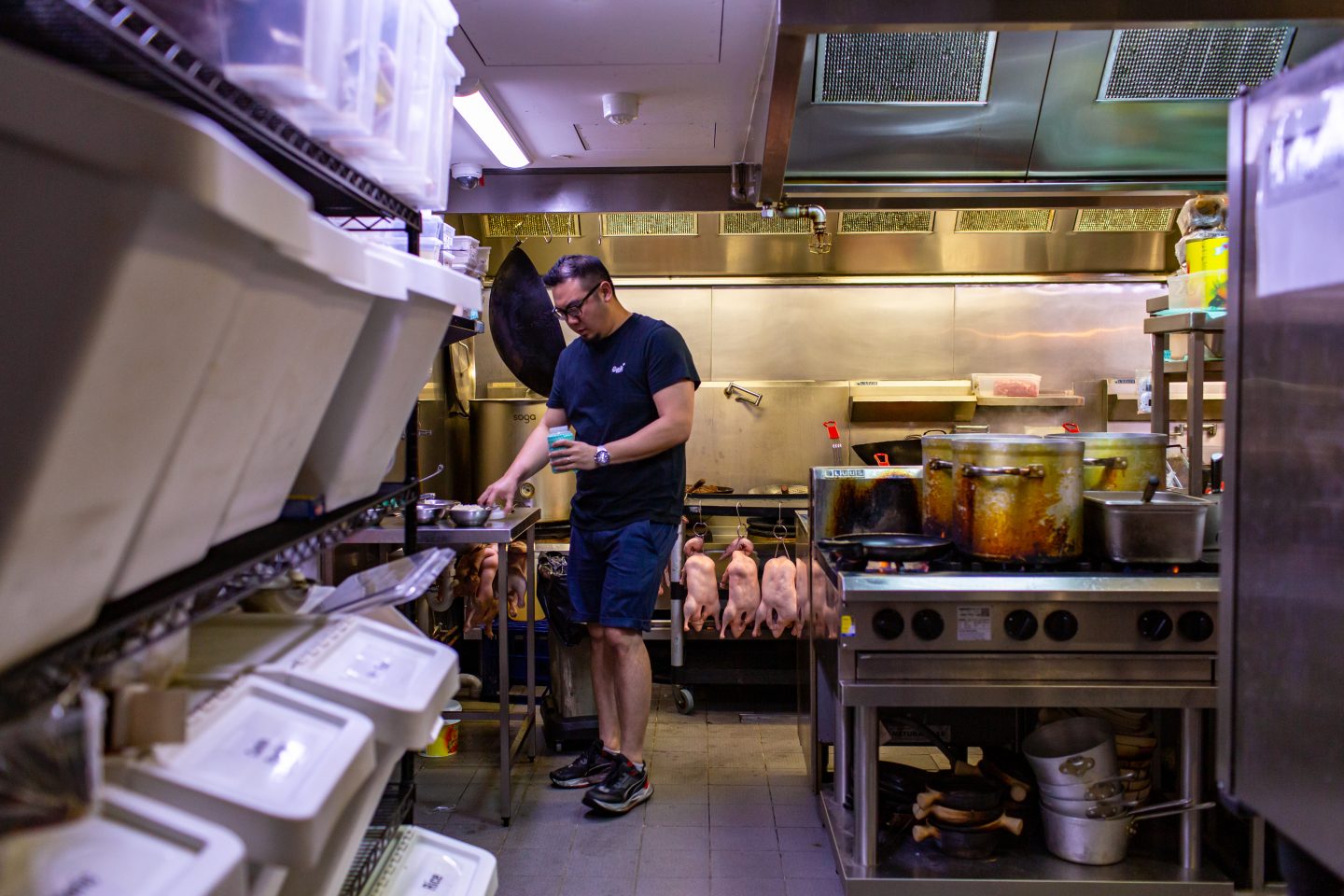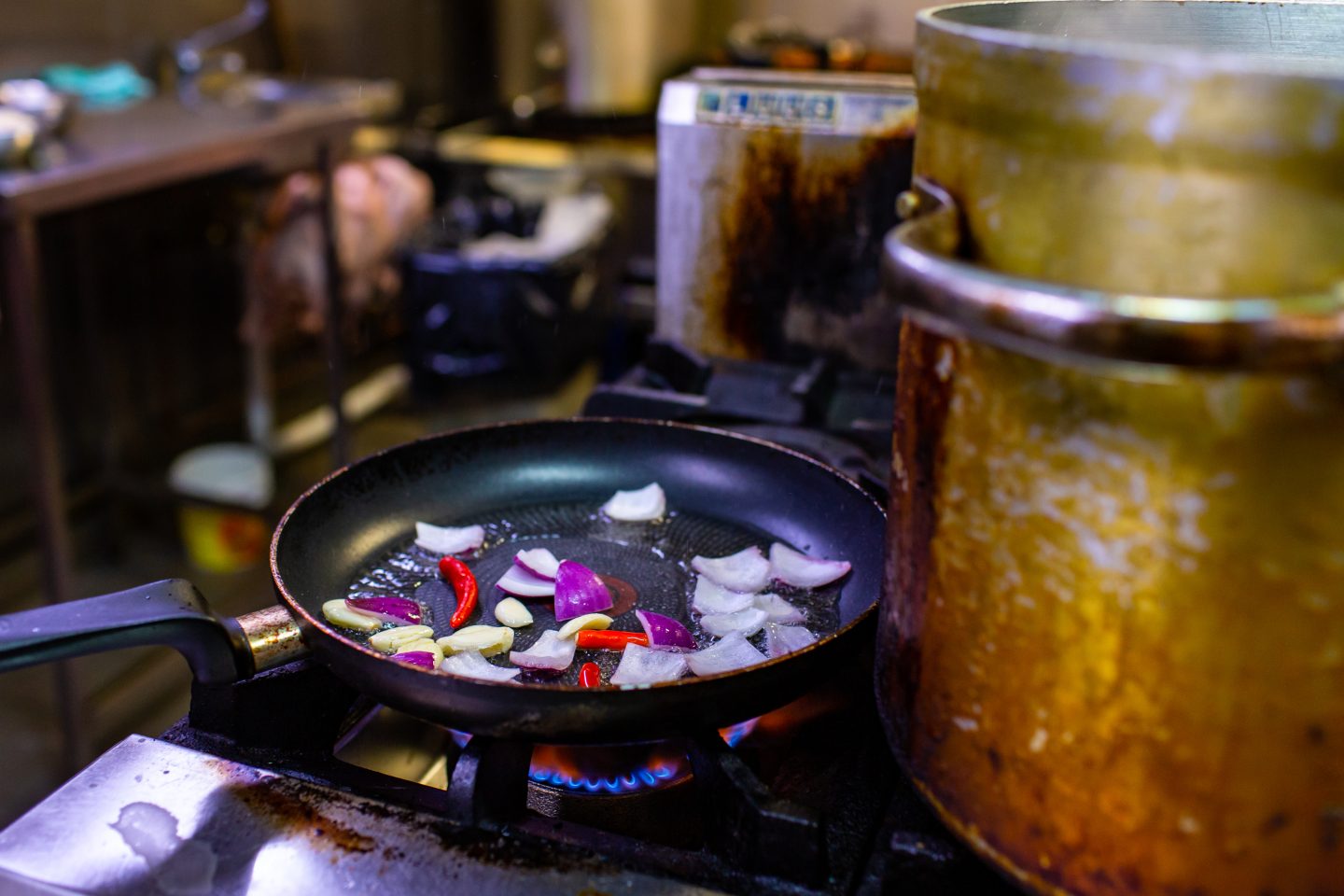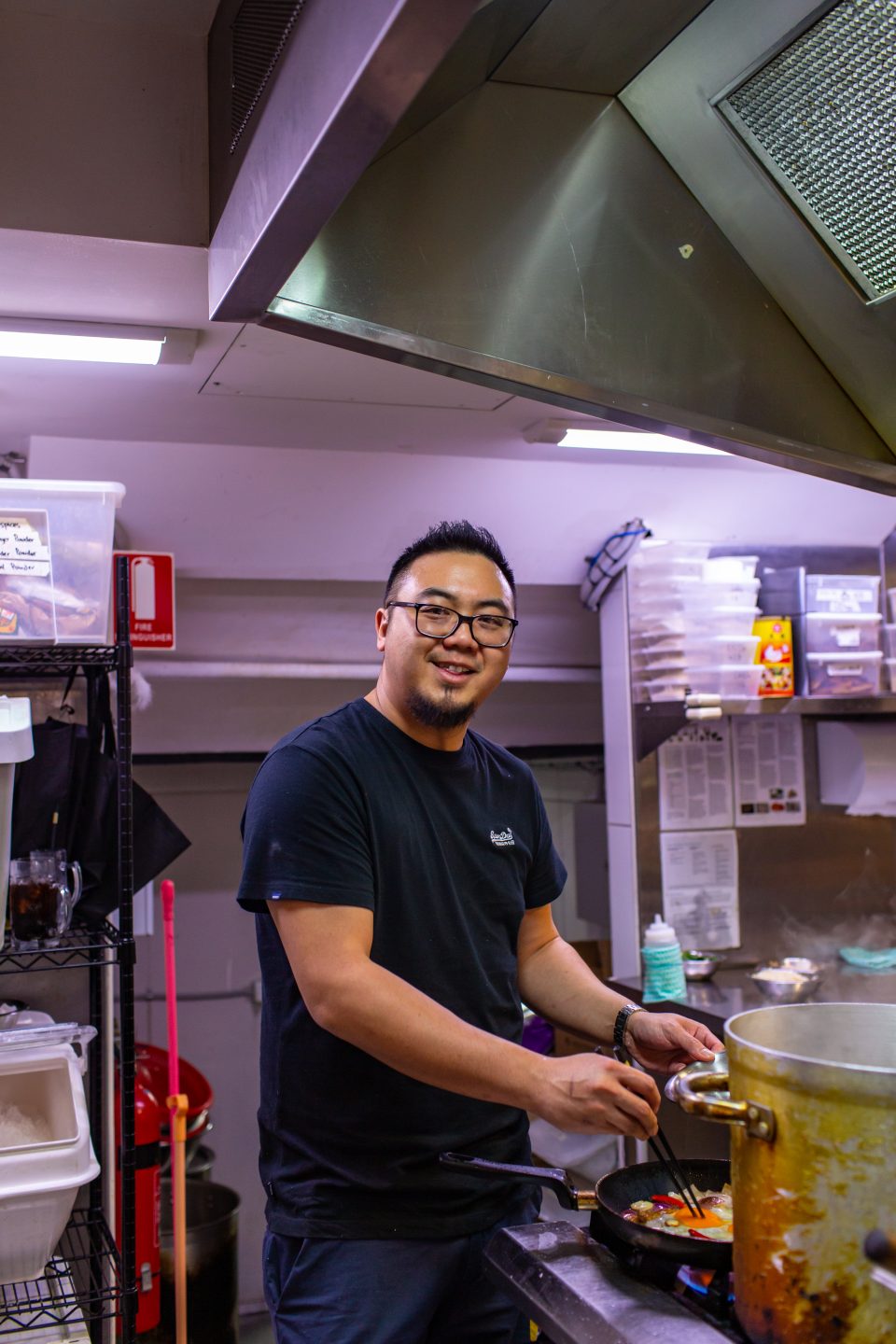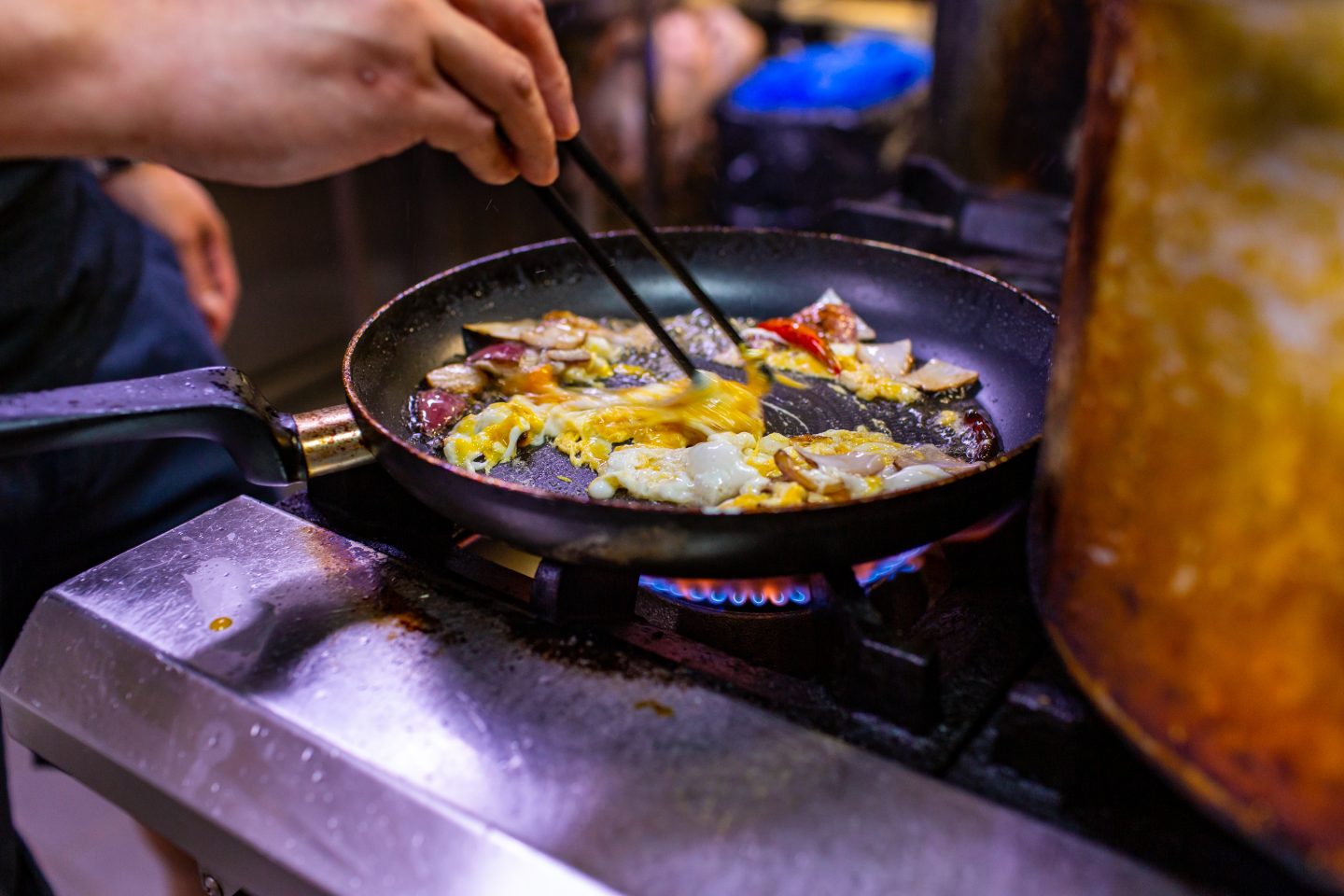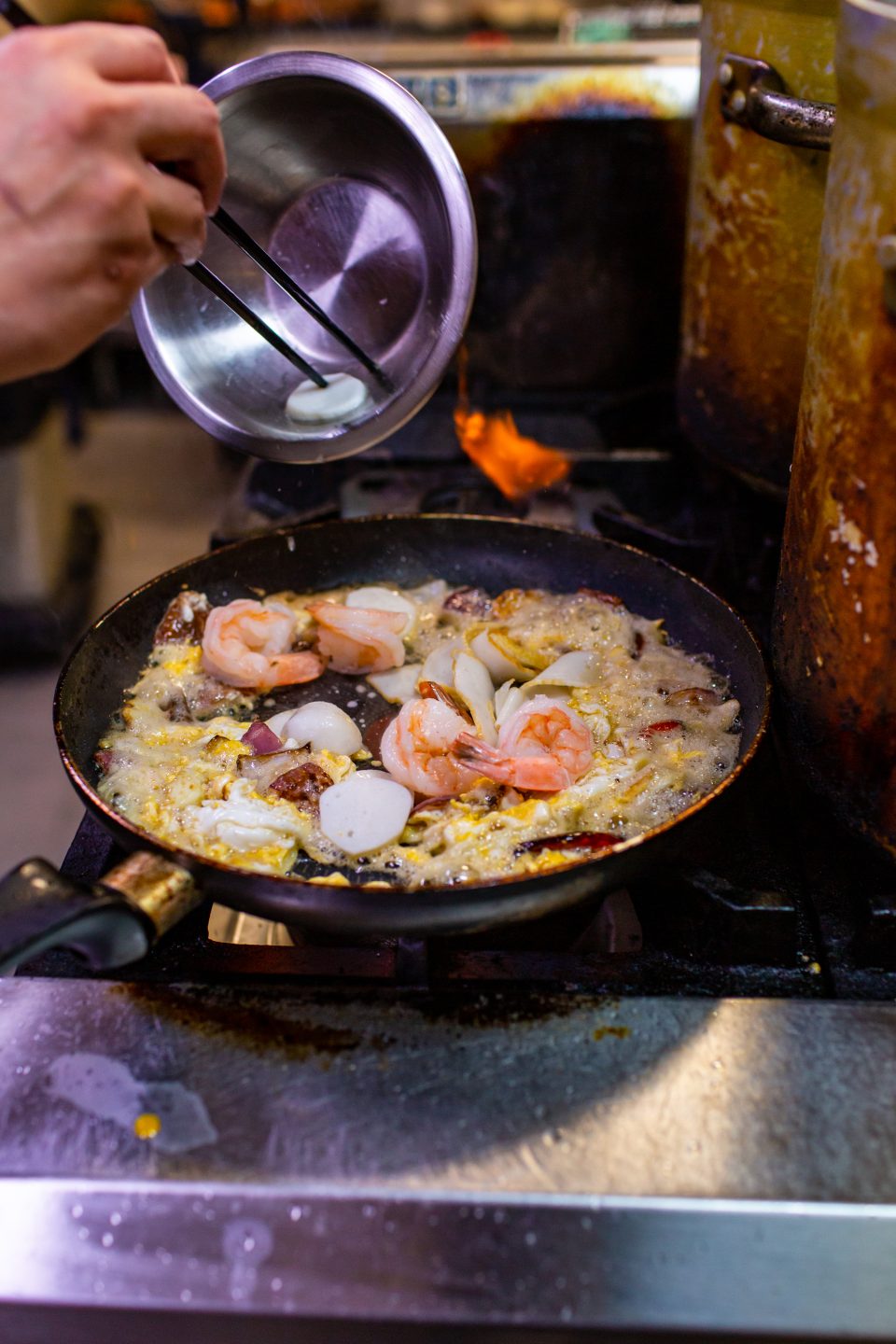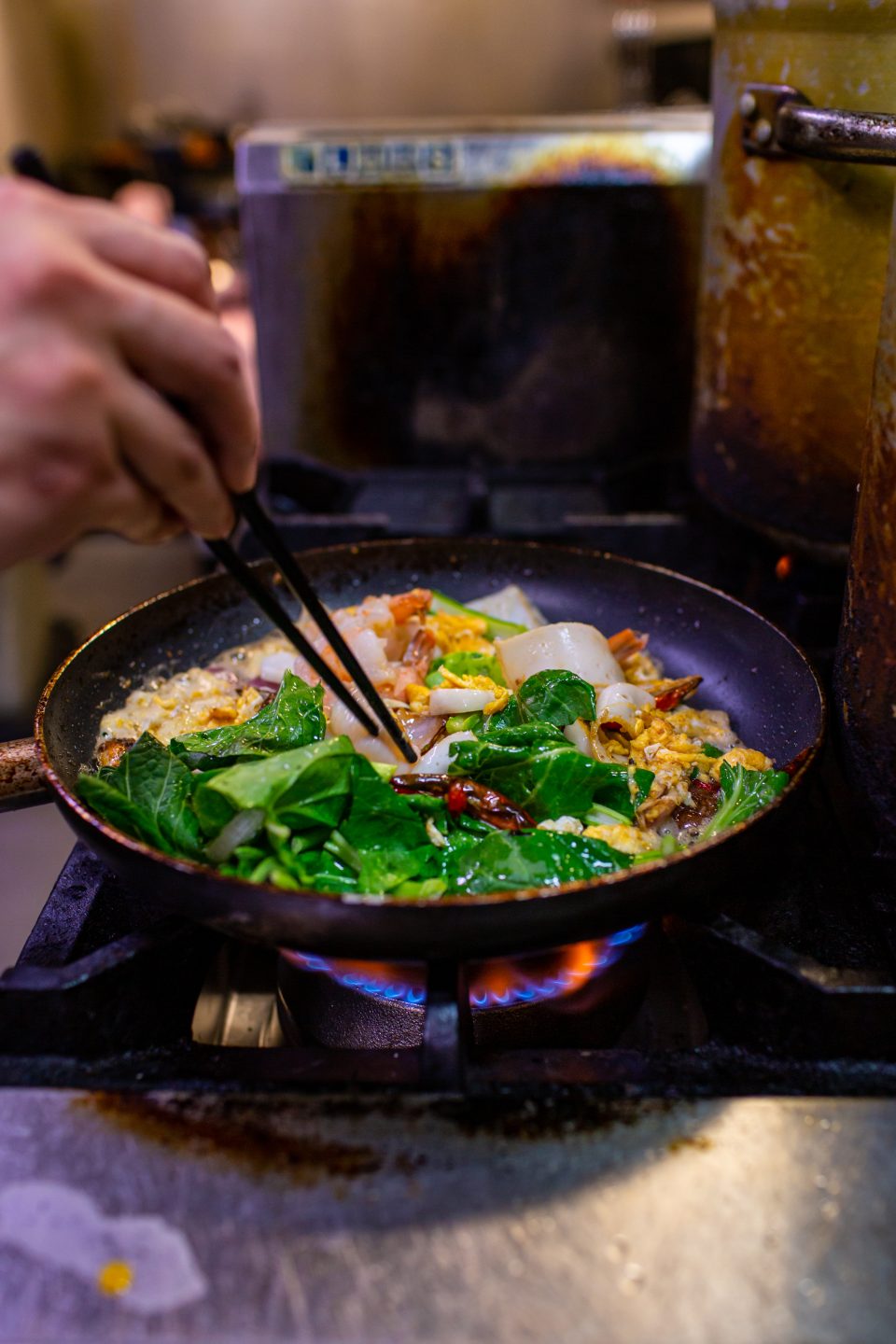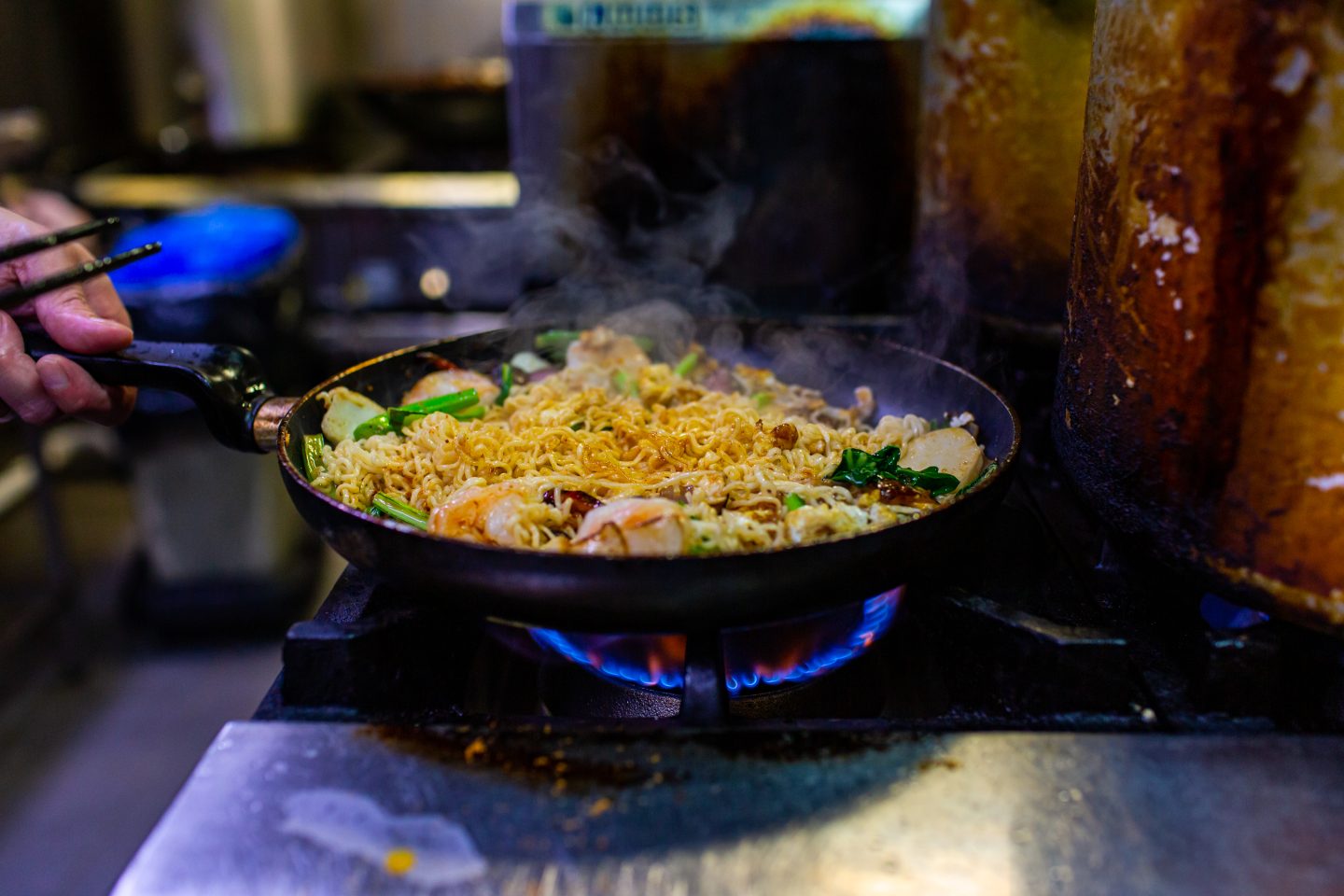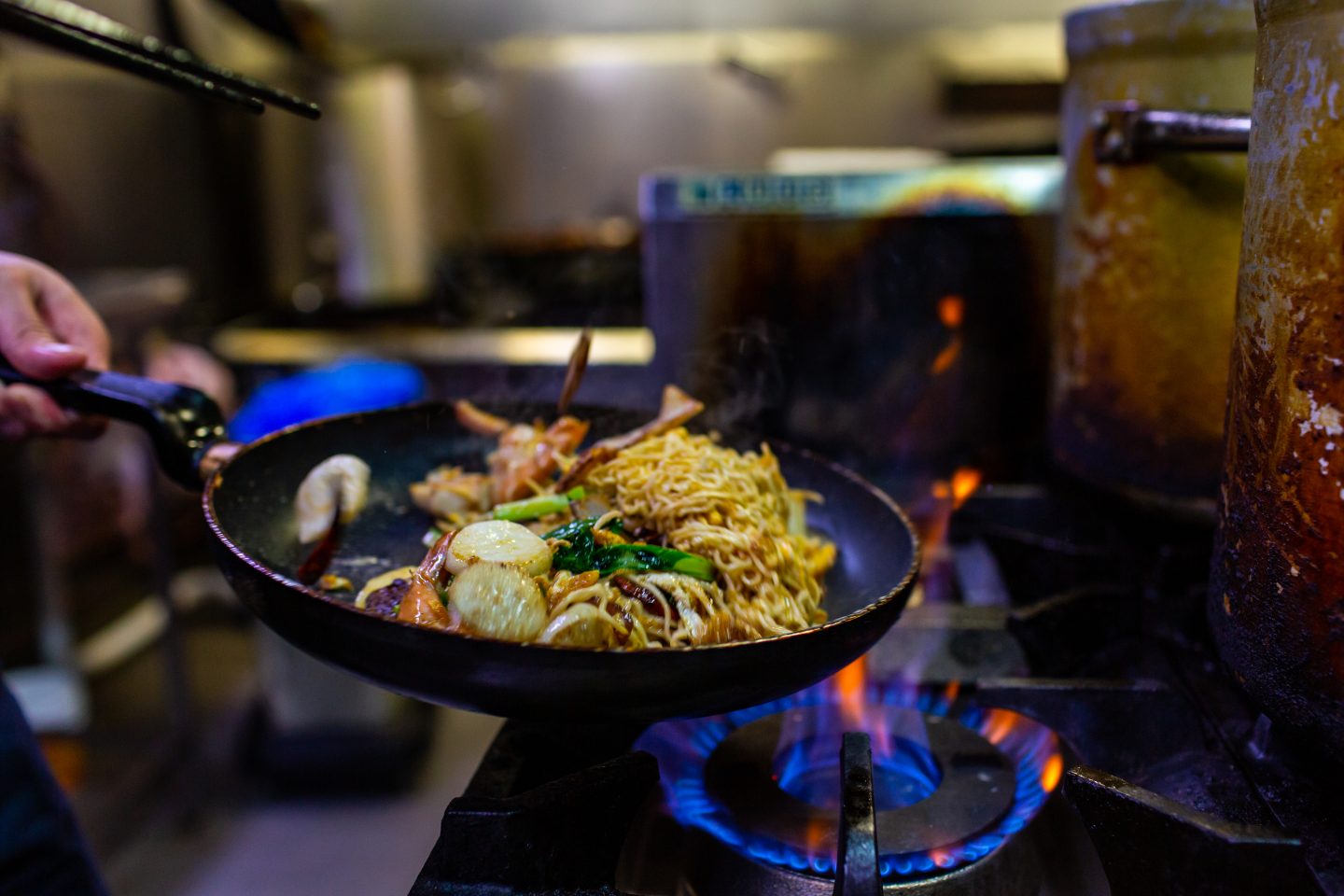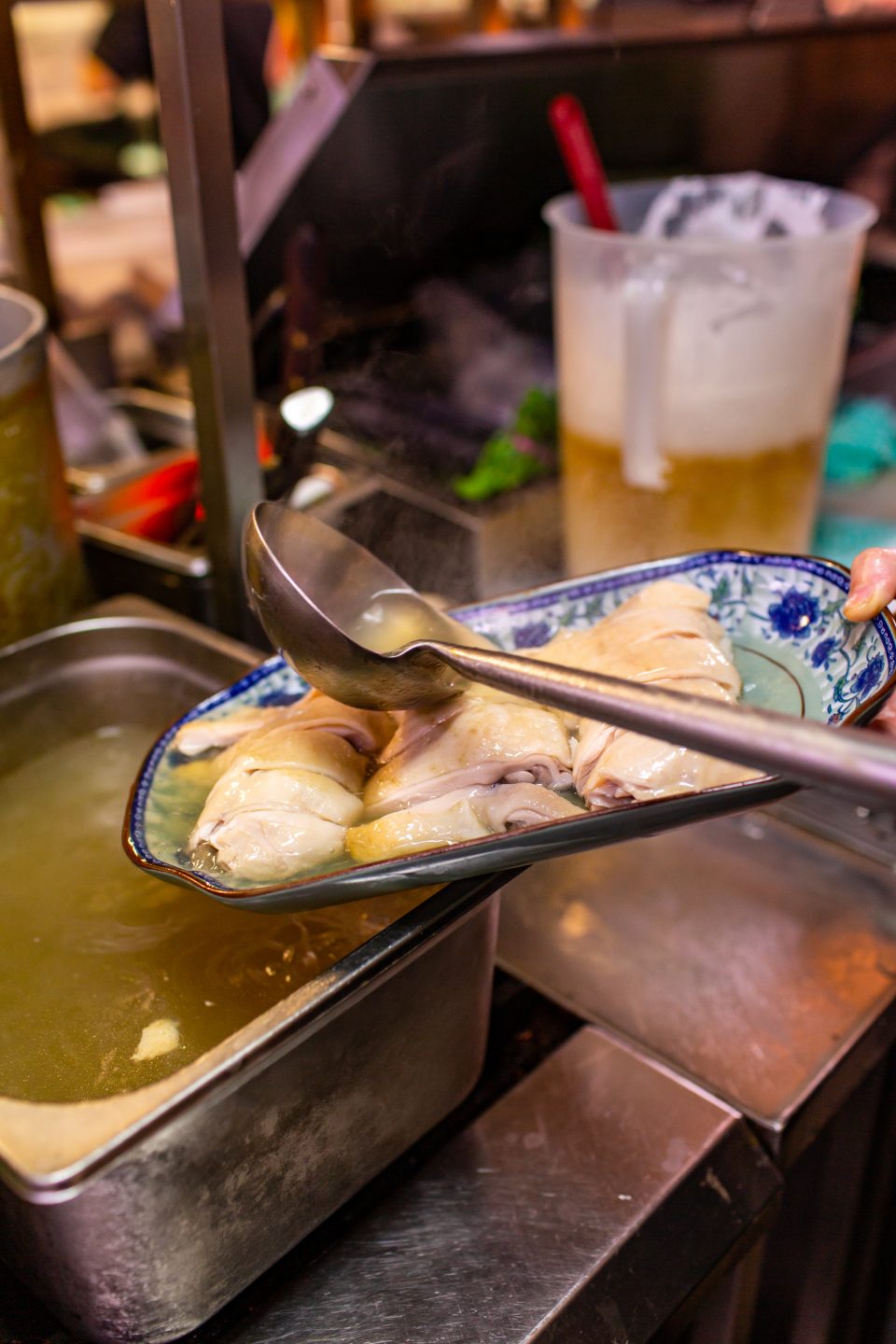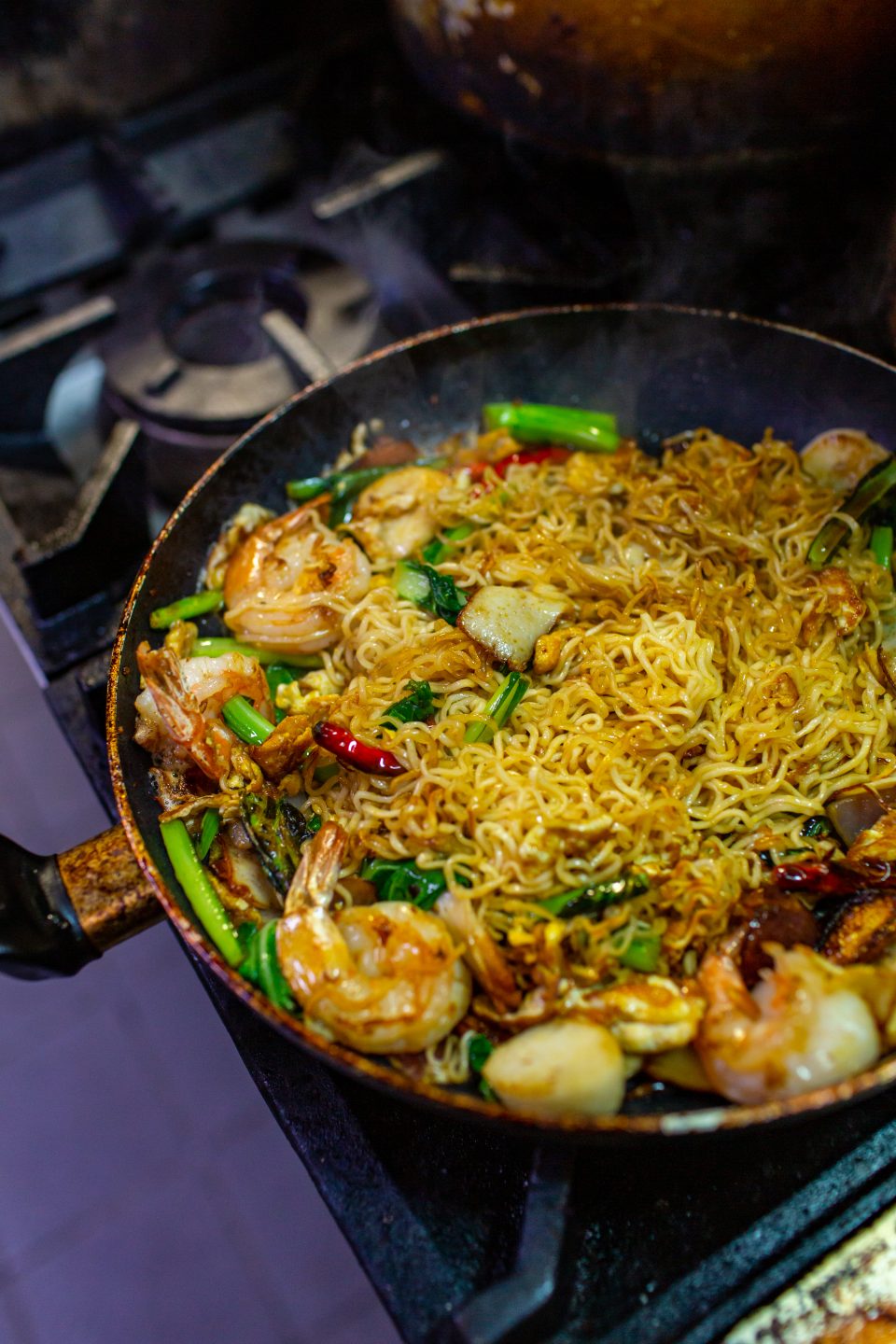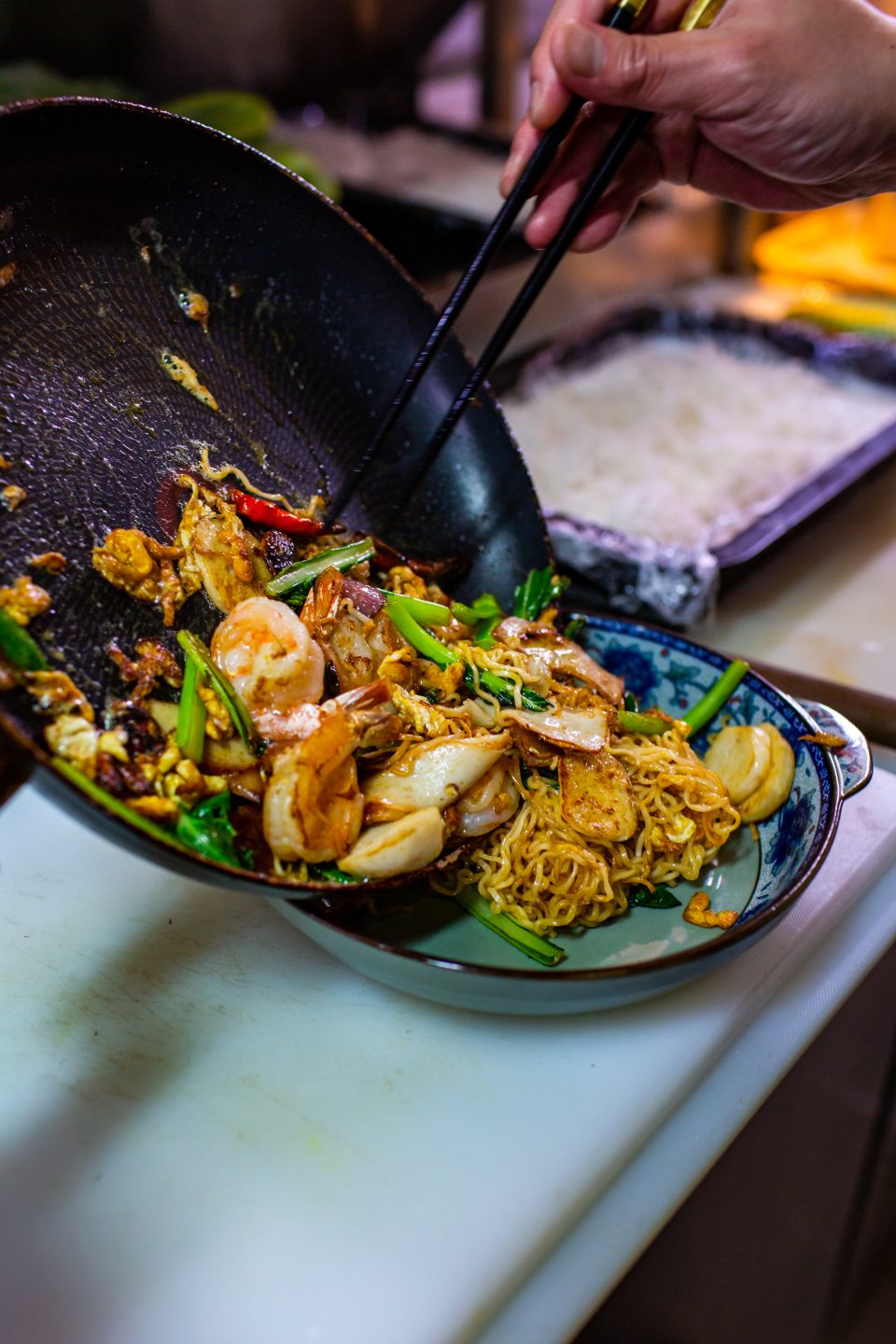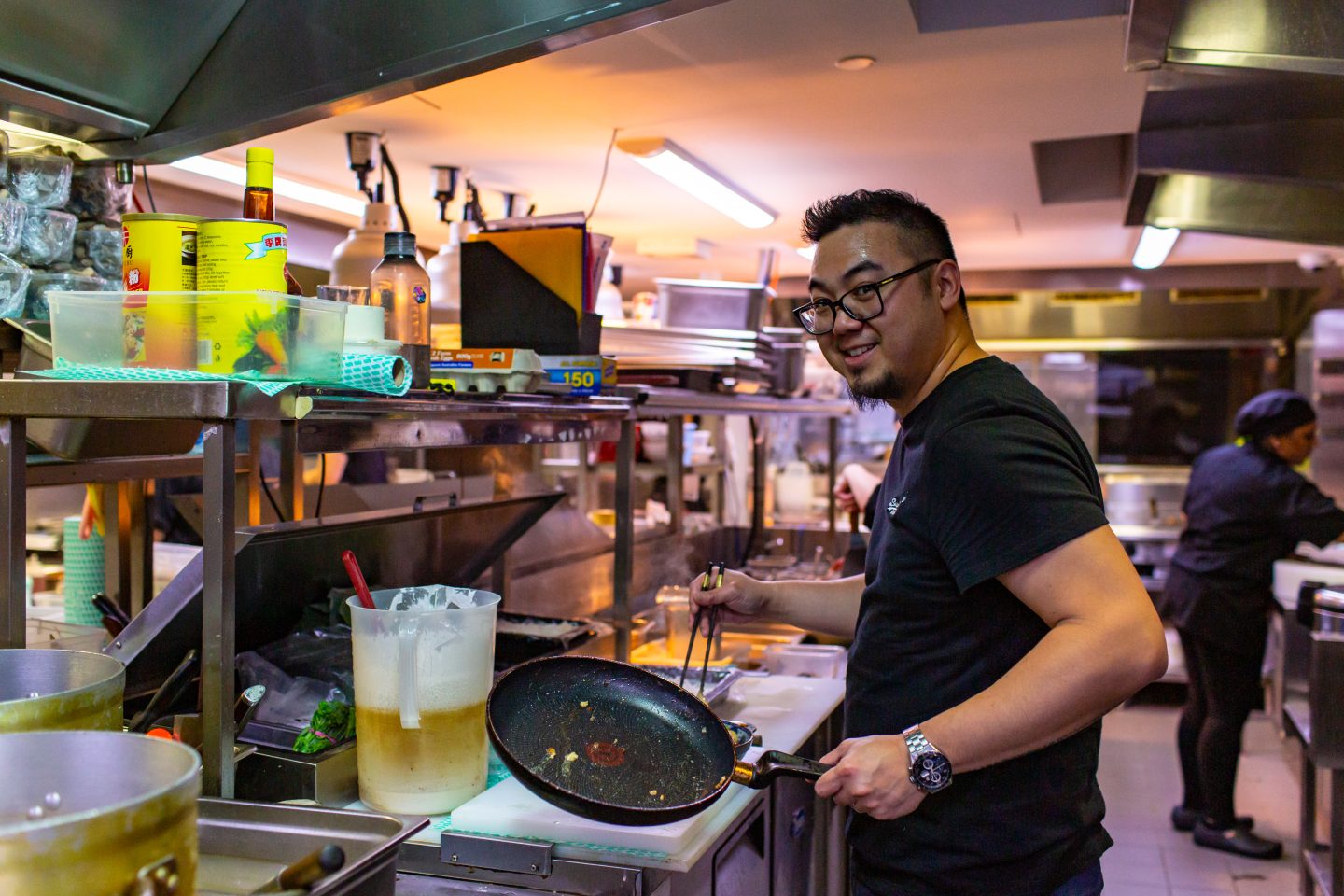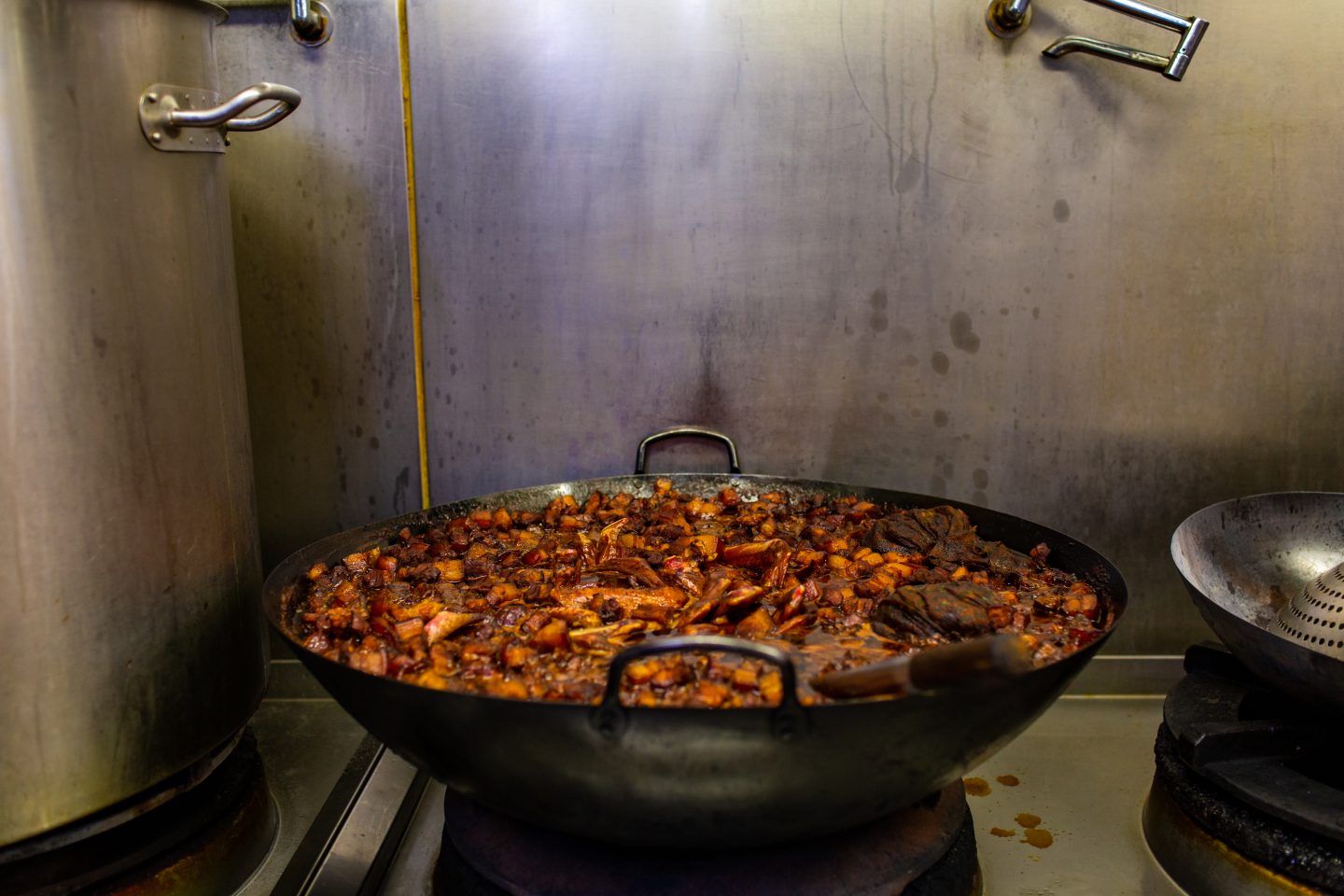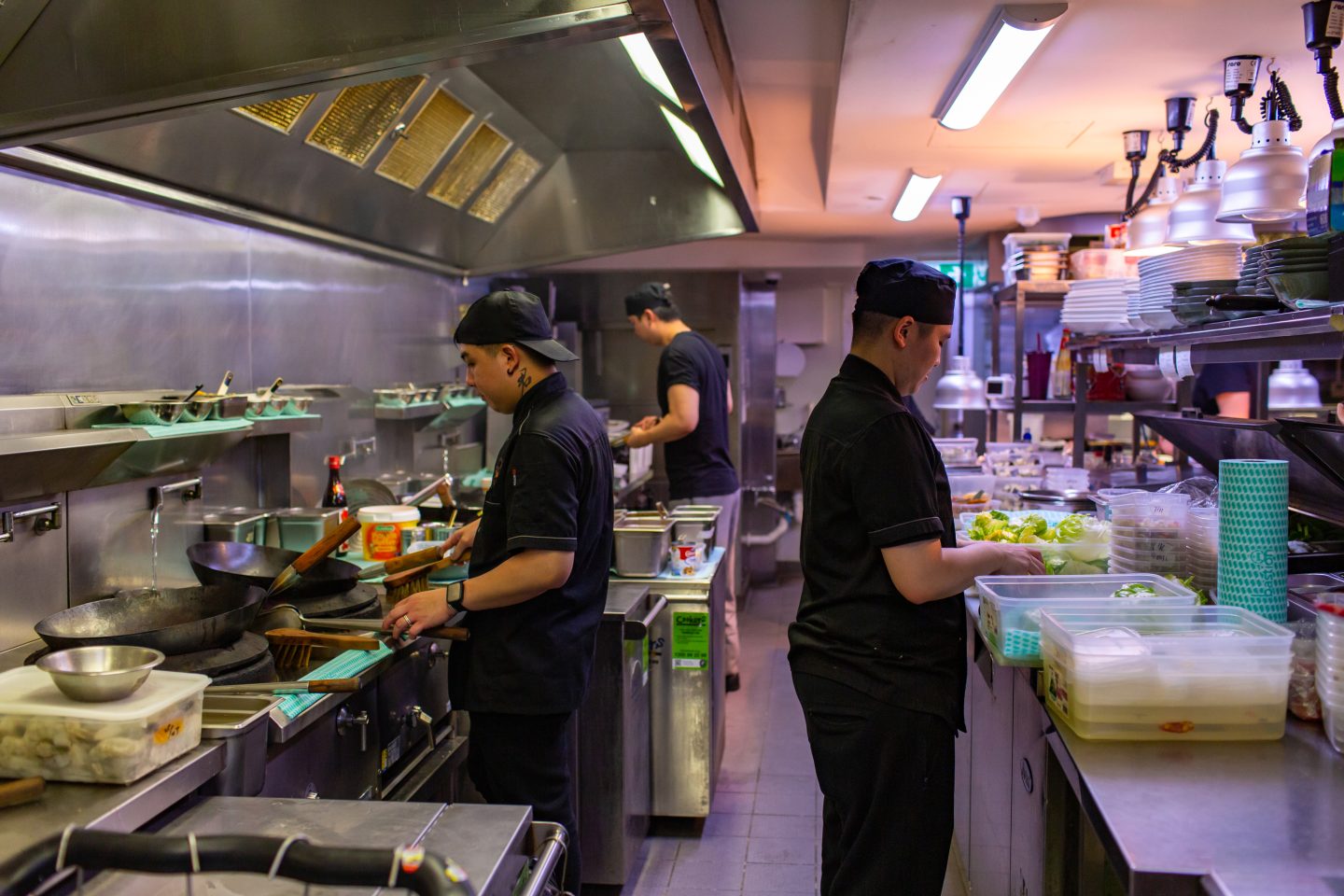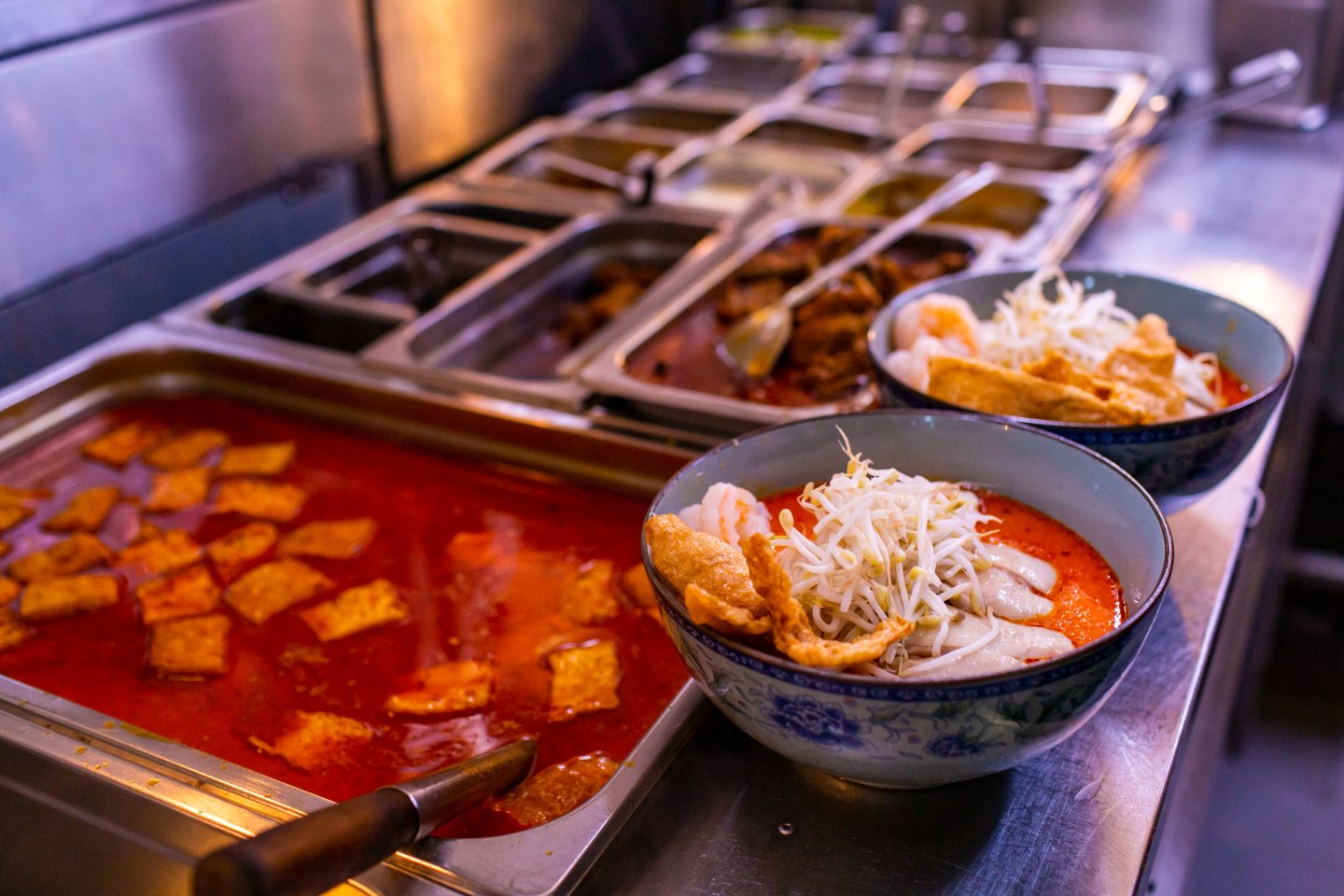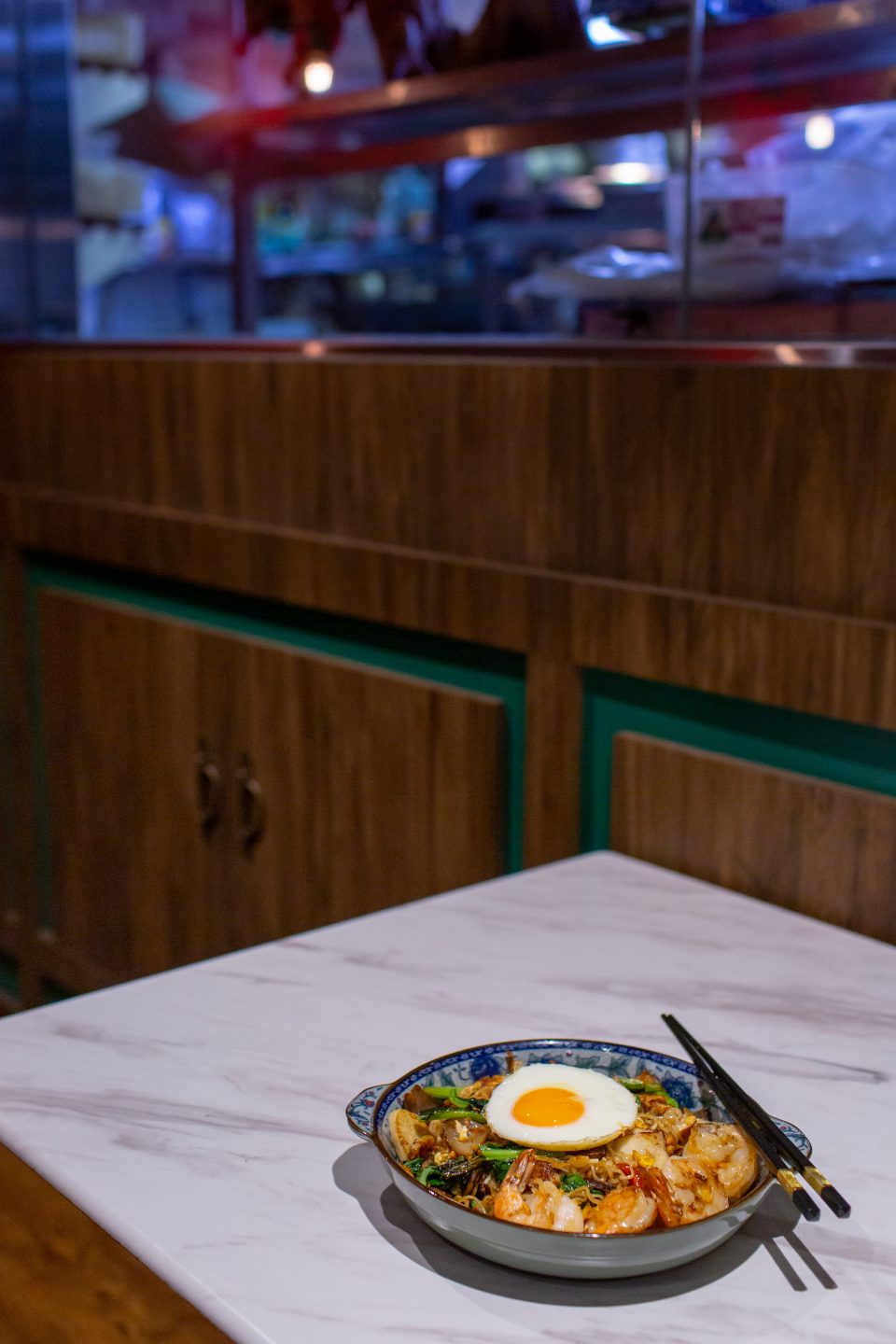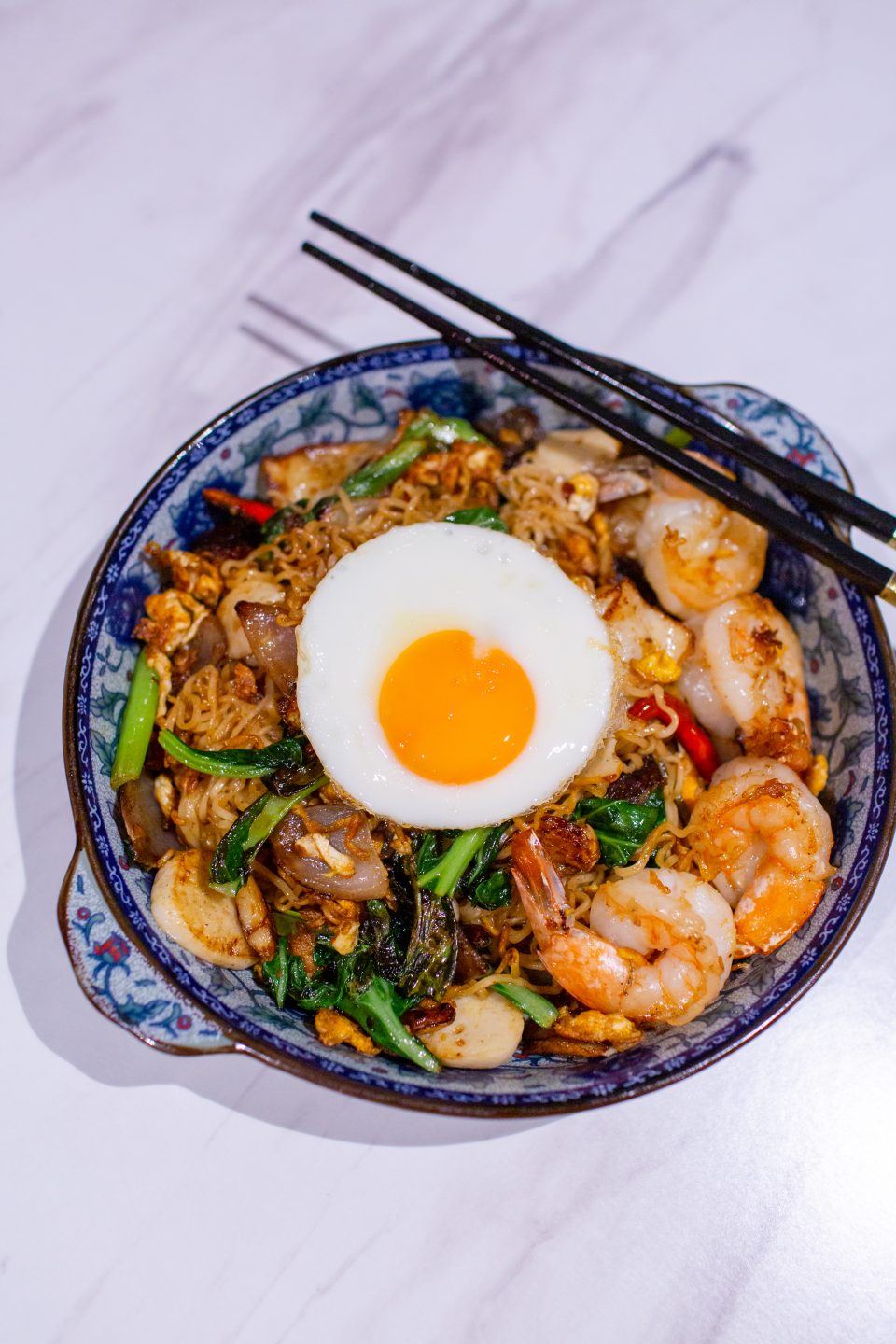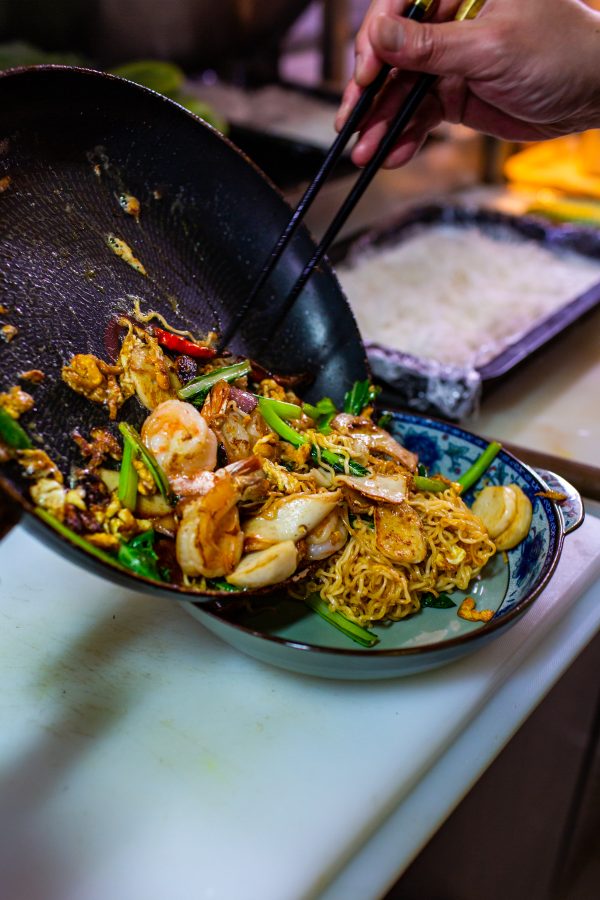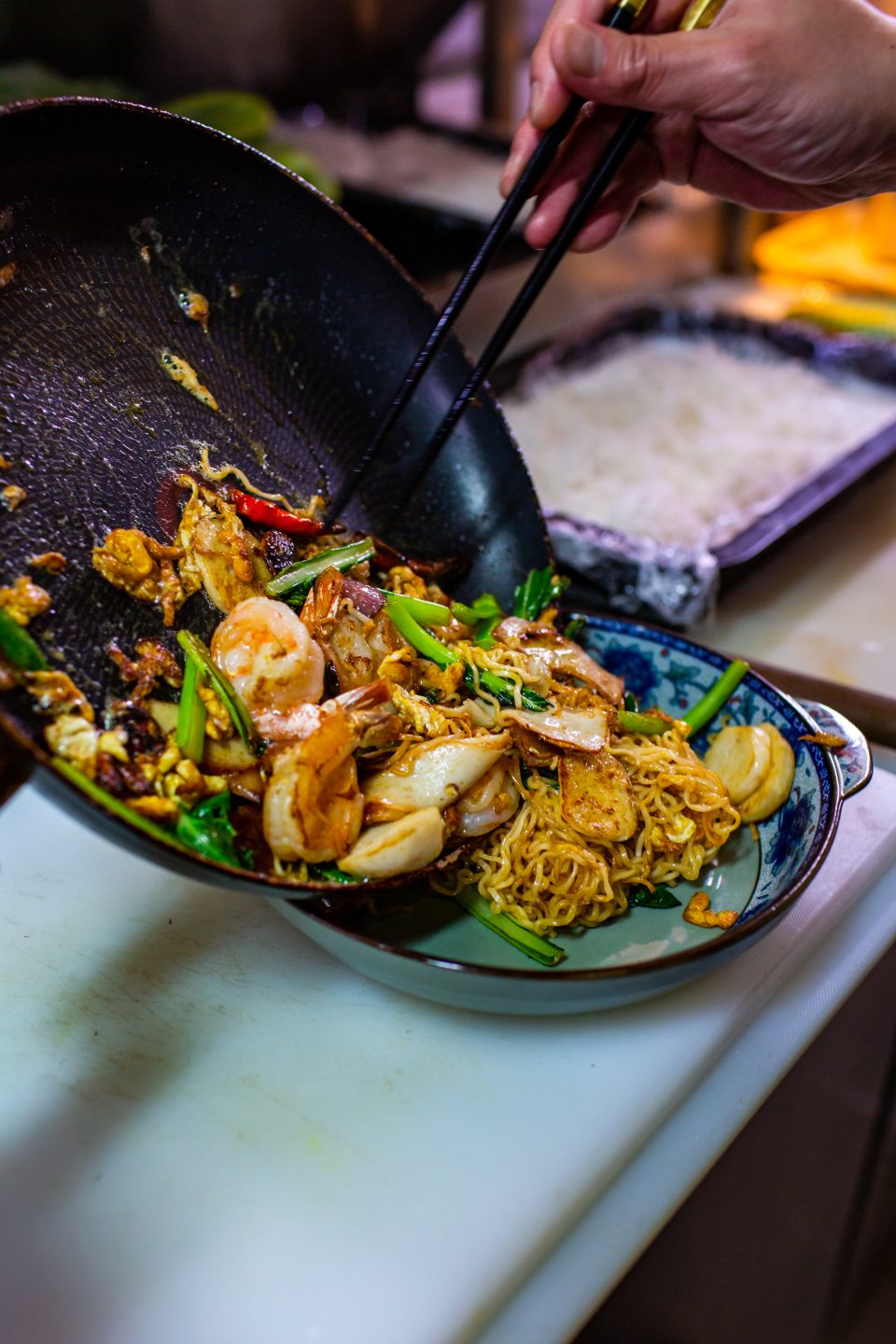 Maggi Goreng
Prep time: | Cook time: | Serves 2
4 cloves garlic finely sliced
1/2 red onion slice into bitesize
4 Thai/Bird's eye red chillis
4 prawns de-shelled
2-3 fishballs sliced into bitesize
5 slices fish cake
3 eggs
1/2 bunch Choy Sum chop into 3 cm long
3 packets Maggi Curry instant noodles
Blanch instant noodles in boiling water until half cooked and set aside. You want the noodles to be still al dente after frying it.
In a wok/fry pan, heat up 3 tablespoons of cooking oil until smoking point. Add the chopped onion, garlic and chilli and sauté them until fragrant. Quickly crack in three eggs and scramble them vigorously until they're fully cooked and firm. Then add in the prawns, fishball and fish cake slices. Cook for a couple of minutes until prawns are cooked.
Now add in the cooked instant noodles, give it a good stir and add 2 sachets of the instant noodles seasoning, mixing everything as you go. Lastly add in the Choy sum and keep frying until noodles are slightly charred. Serve and enjoy while still hot.