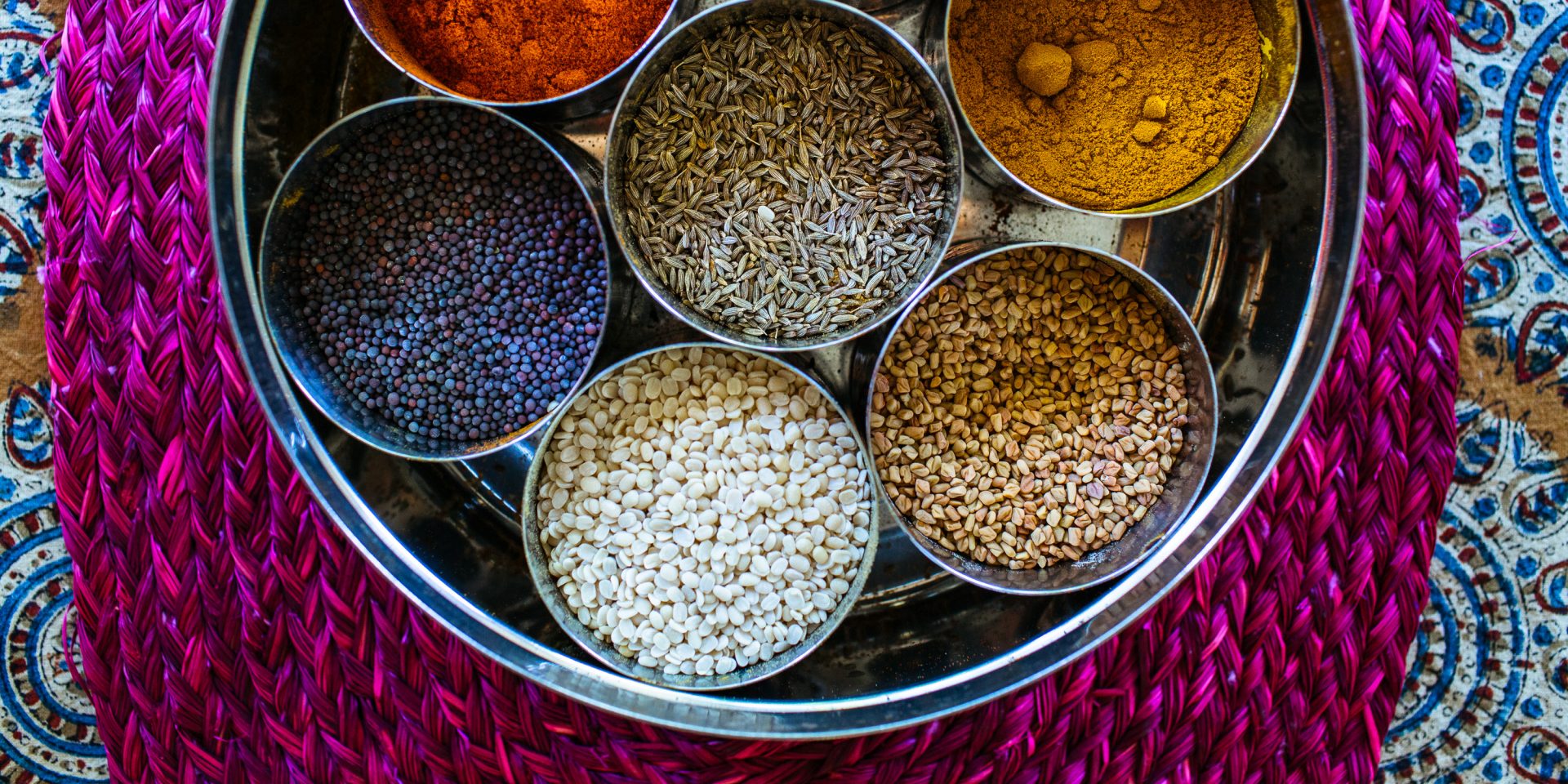 Recently as a family we decided to eat less red meat due to the environmental issues. A lovely friend of mine Kanika has been a vegetarian her whole life and I was intrigued on what variety of protein packed dish(es) I can introduce to my family that's full of flavour, healthy and easy to make. I am always impressed with anyone's pantry that contains variety of dried beans and legumes. I used to go for the easy quick version – tinned beans. But I am now a convert to dried beans! It does take a bit of advanced planning when cooking using dried beans, however the less rubbish we create from the tin packaging and less sodium we consume – it's totally worth it! Plus, properly cooked dried beans taste so much better and flavourful.
Where Kanika comes from Punjabi – black eyed peas are called Rongi or Lobia. Black eyed peas have high nutritional value being rich in fiber, folate, iron and potassium and is a rich source of protein. Due to its unique ability to absorb, its taste is greatly enhanced when cooked in a spicy onion tomato gravy. The great thing about black eyed peas is that they don't take as long as other legumes to cook. Cook it in a pressure cooker it would be ready within half an hour or about 2 hours in a slow cooker (on high). You will know that the beans is ready when the texture is soft and buttery.
One cooking method that I learnt from Kanika when she created this dish is Tadka – or "tempering" in English. It is the technique in which whole or ground spices are briefly roasted in oil or ghee (clarified butter) in order to release their essential oils – making their flavours more aromatic. This technique is popular across India, Bangladesh, Pakistan, and Sri Lanka. After tempering, the tadka is added to the dish with all its oil.
If eating lots of beans is not your thing due to the after effects (gas!), fear not as Indian recipes have been carefully crafted over hundreds of years with the Ayurveda approach – the traditional wisdom about processing of food, its preservation techniques, and their therapeutic effects. With all their legumes recipes, without fail there'll be the combination of spices and herbs such as ginger, turmeric, asafoetida and carom seeds that counteract gassiness caused by legumes. Raita is also a common condiment served with spicy curry, the good bacteria in raita also aids in better digesting legumes.
Family origin
Punjabi, North India
I can't live without
My daughter
Dream Job
Research Director
Currently I'm obsessed with
New Podcast (No Such Thing as Fish)
Childhood taste
Mushroom Mater (mushroom and green peas soup)
I will always have in my pantry
Ghee
I learnt to cook from
Mother in law
Currently I'm listening to
George Ezra
One day I must visit
Machu Pichu
Go to meal
Rajana Chawal (Red kidney beans stew with rice)
I am really good at
Painting
The unforgettable meal
Green mushroom curry from roadside restaurant in Phuket
My piece of Sydney
Bradley's Head Point
Guilty pleasure
Chocolate sundae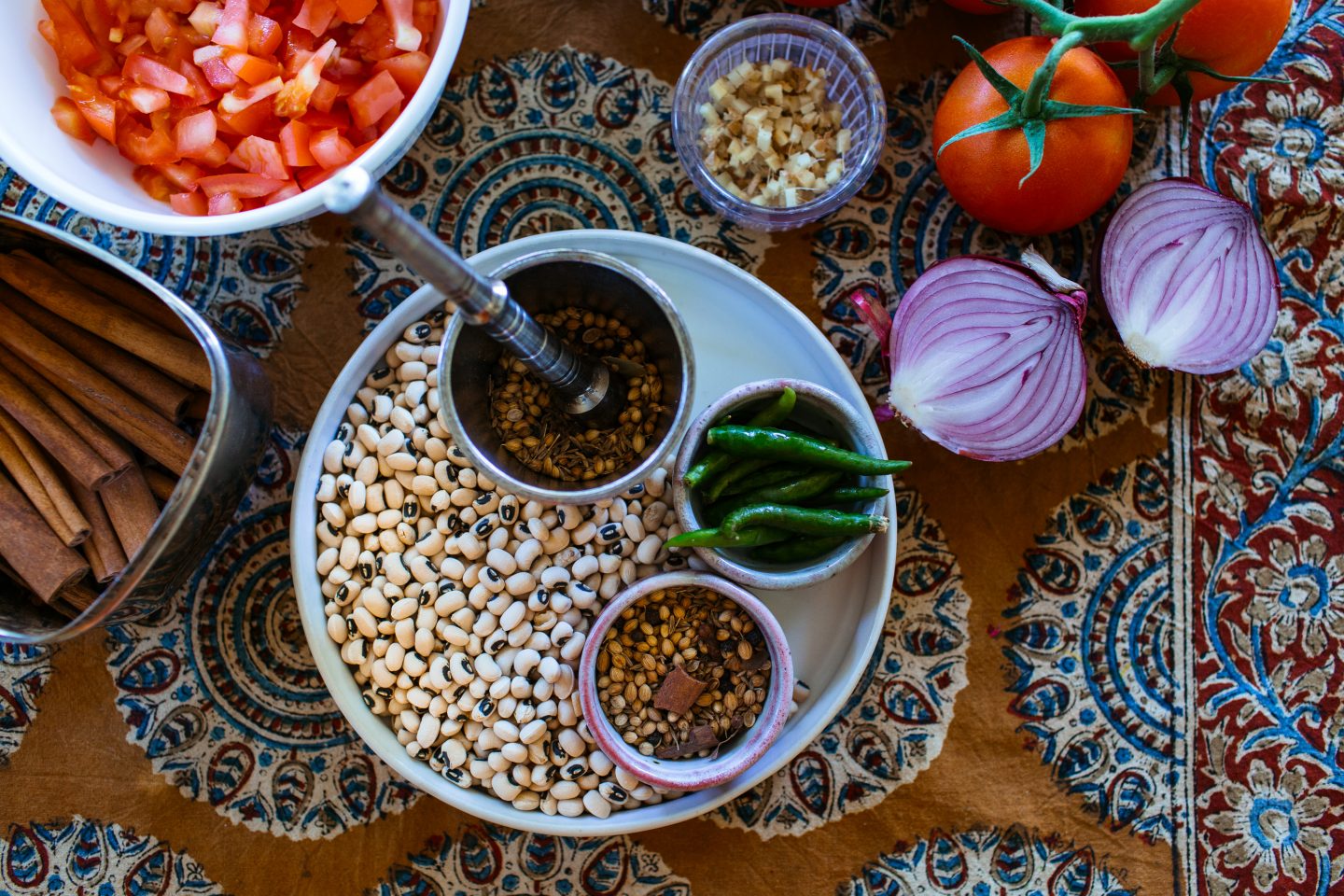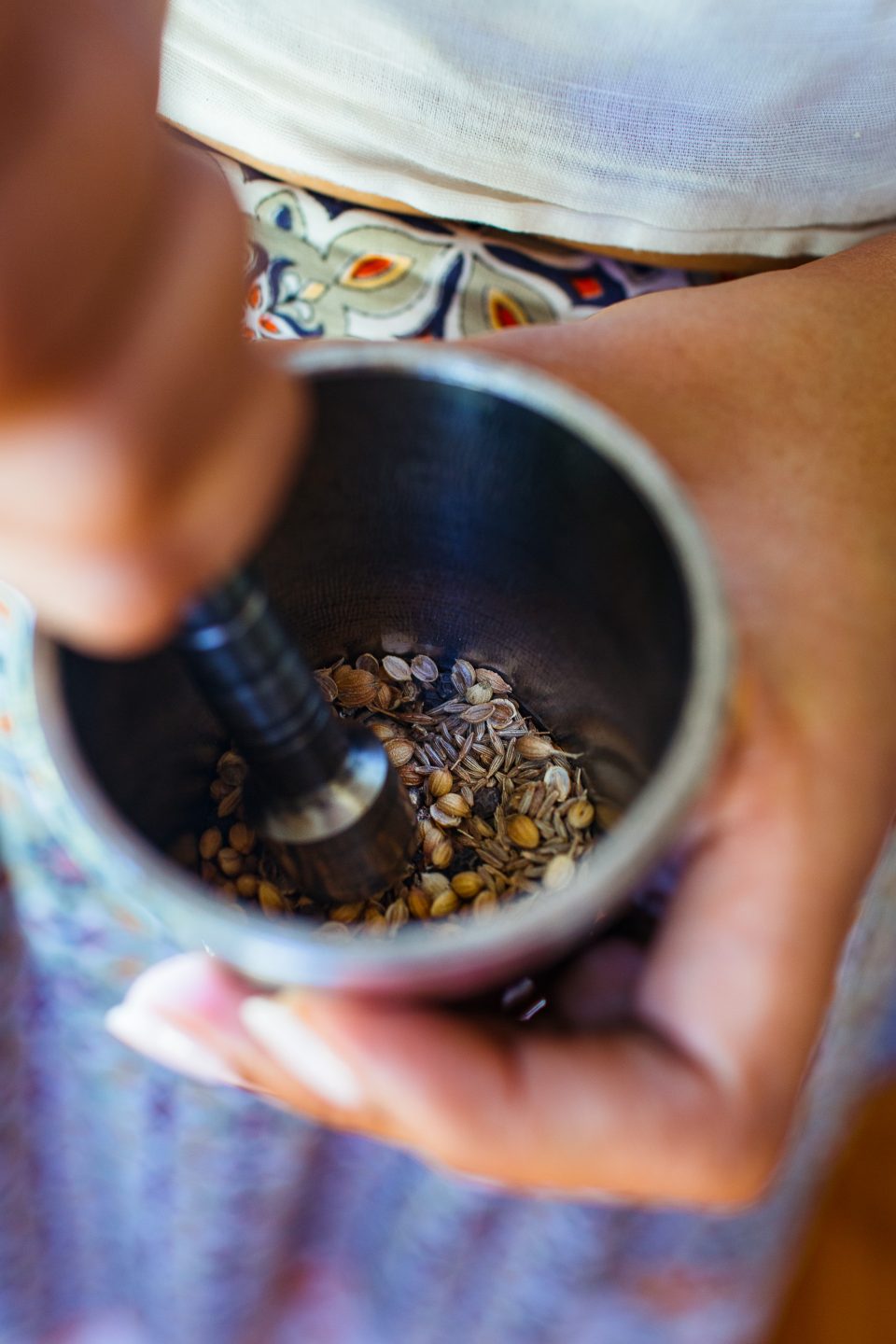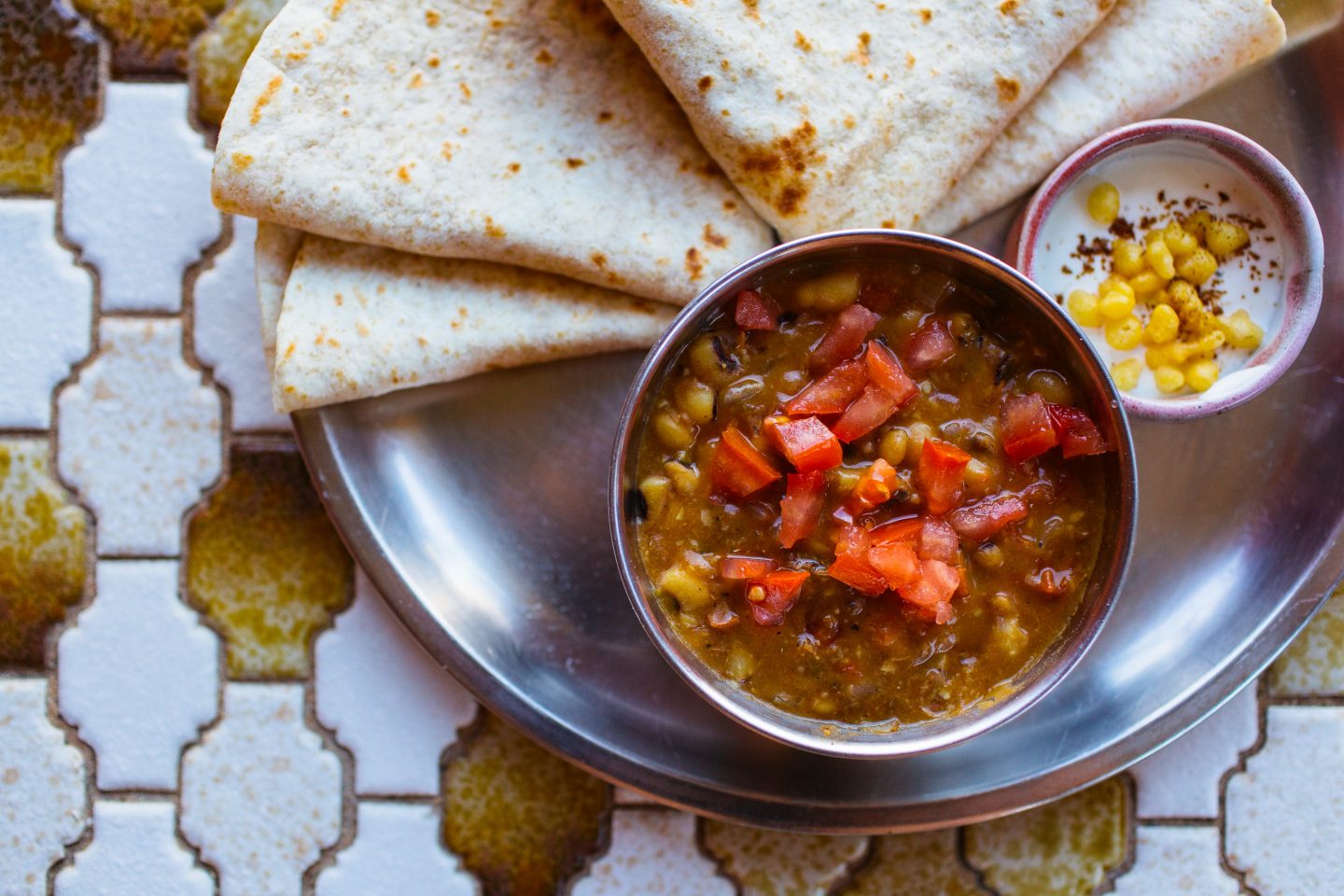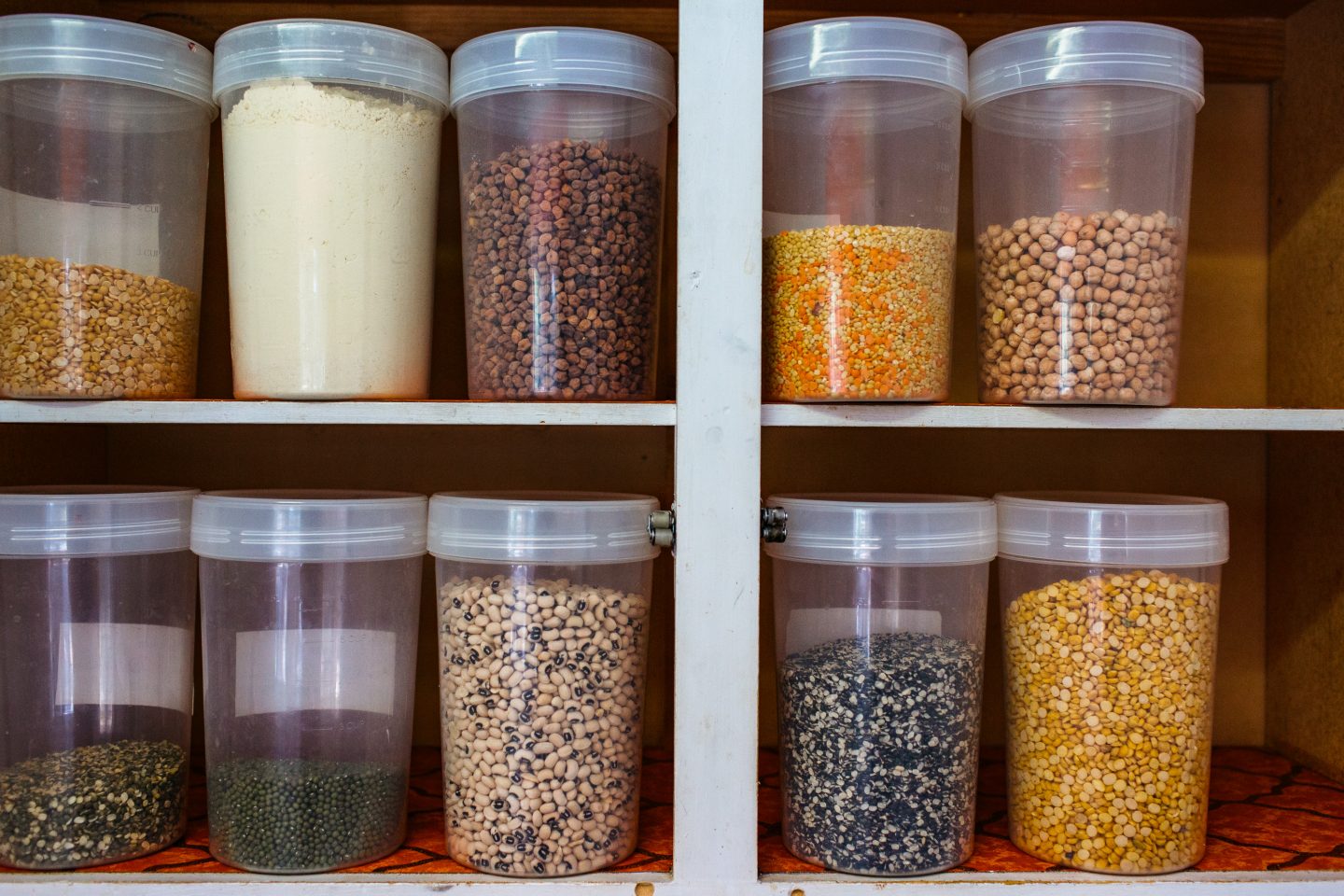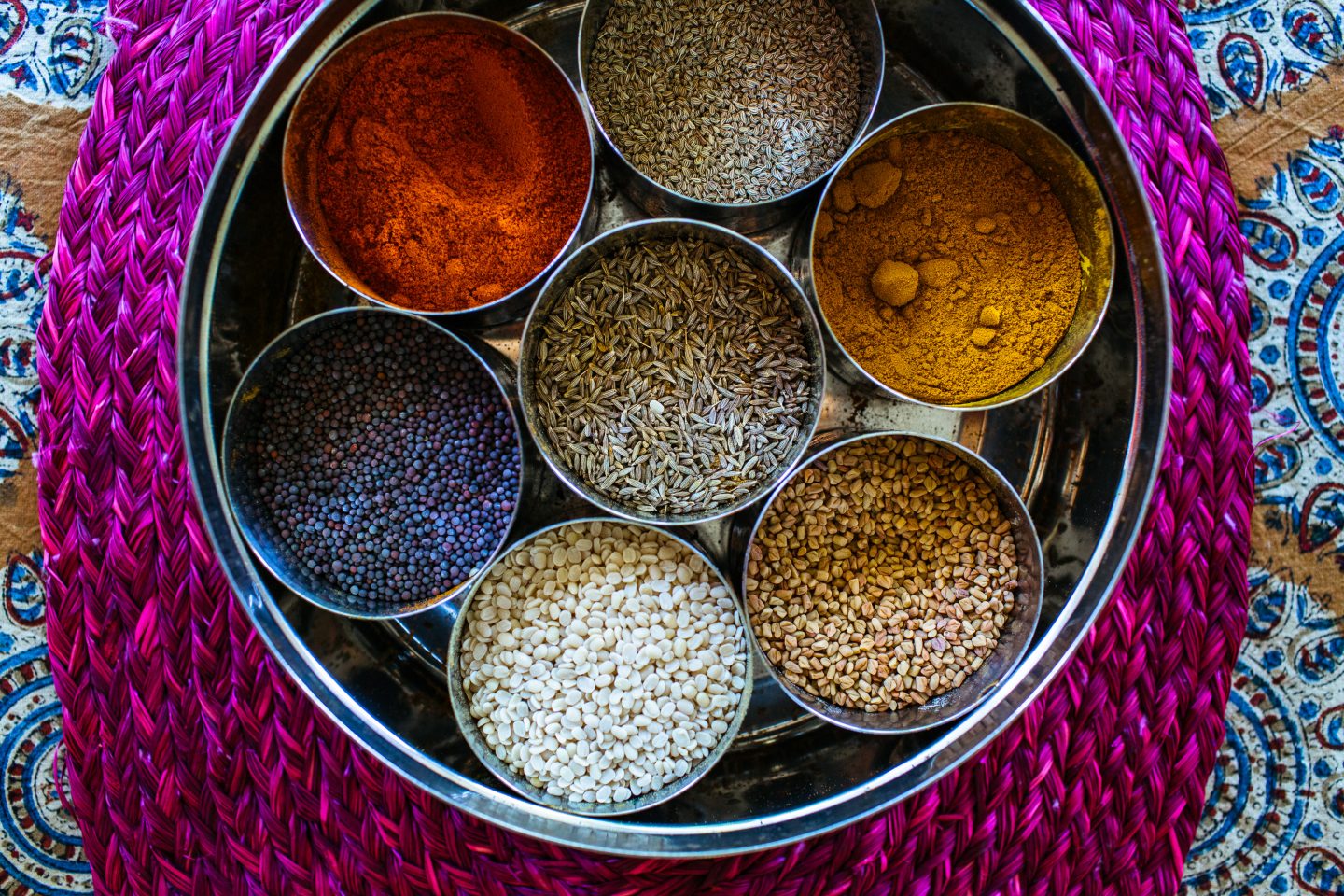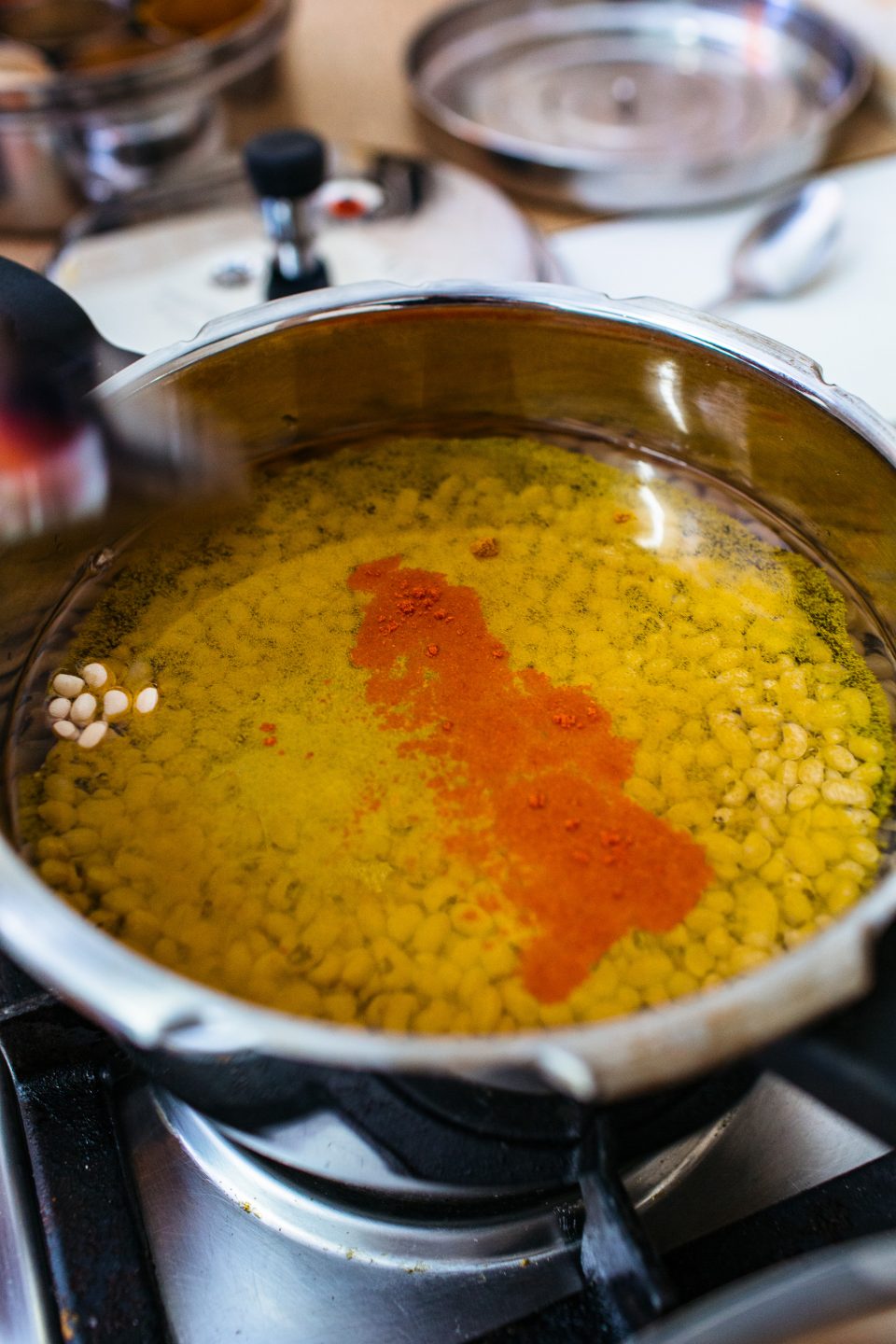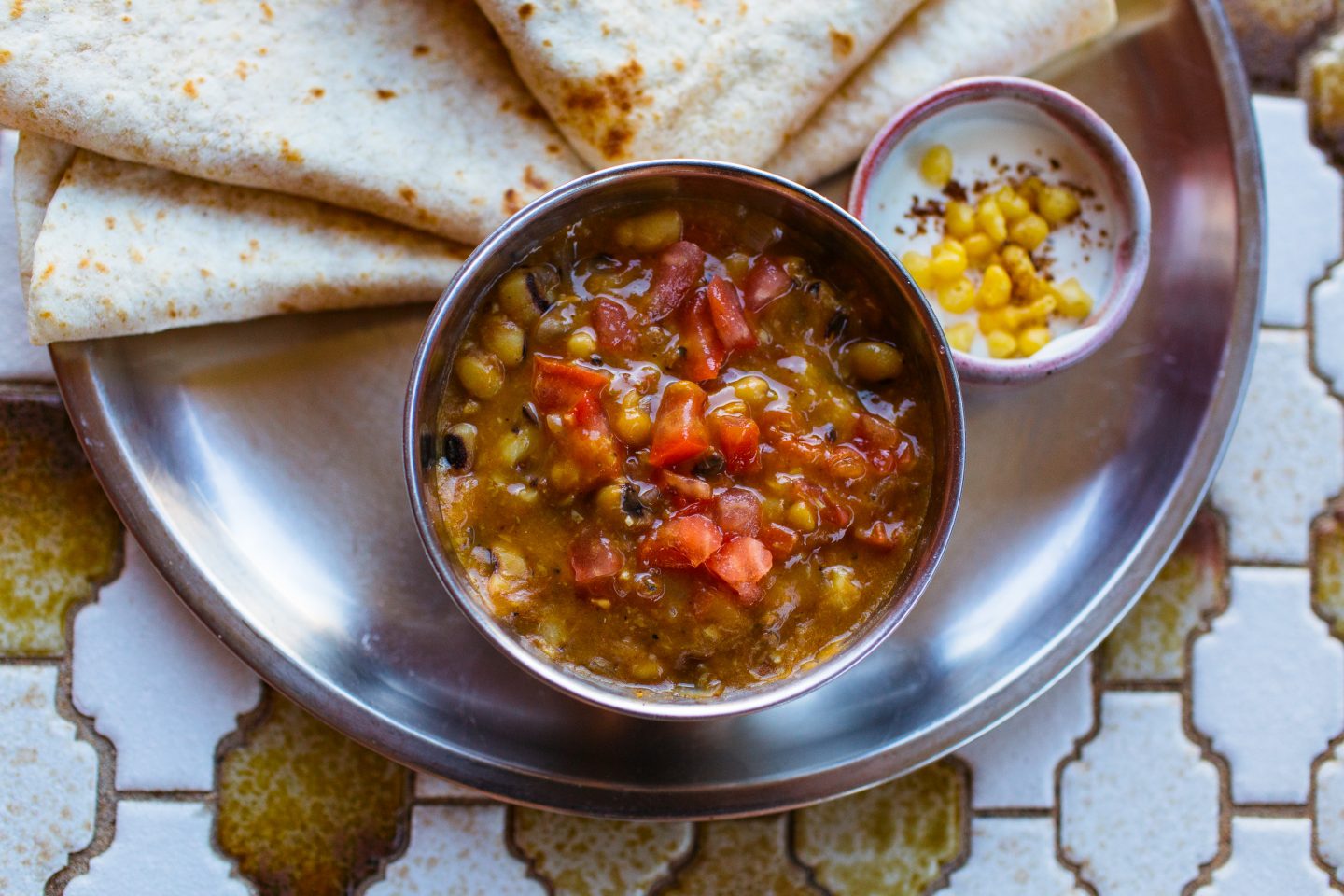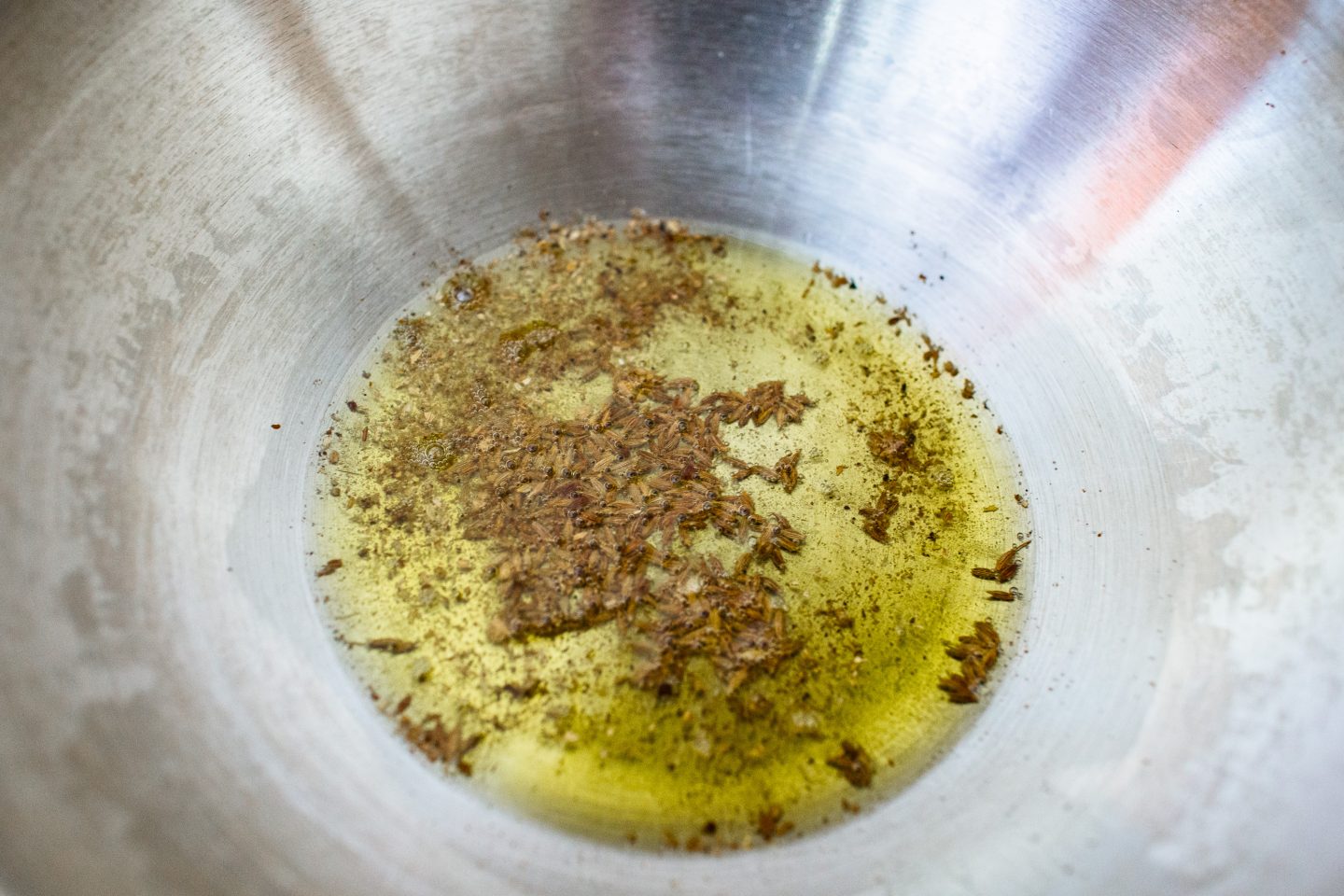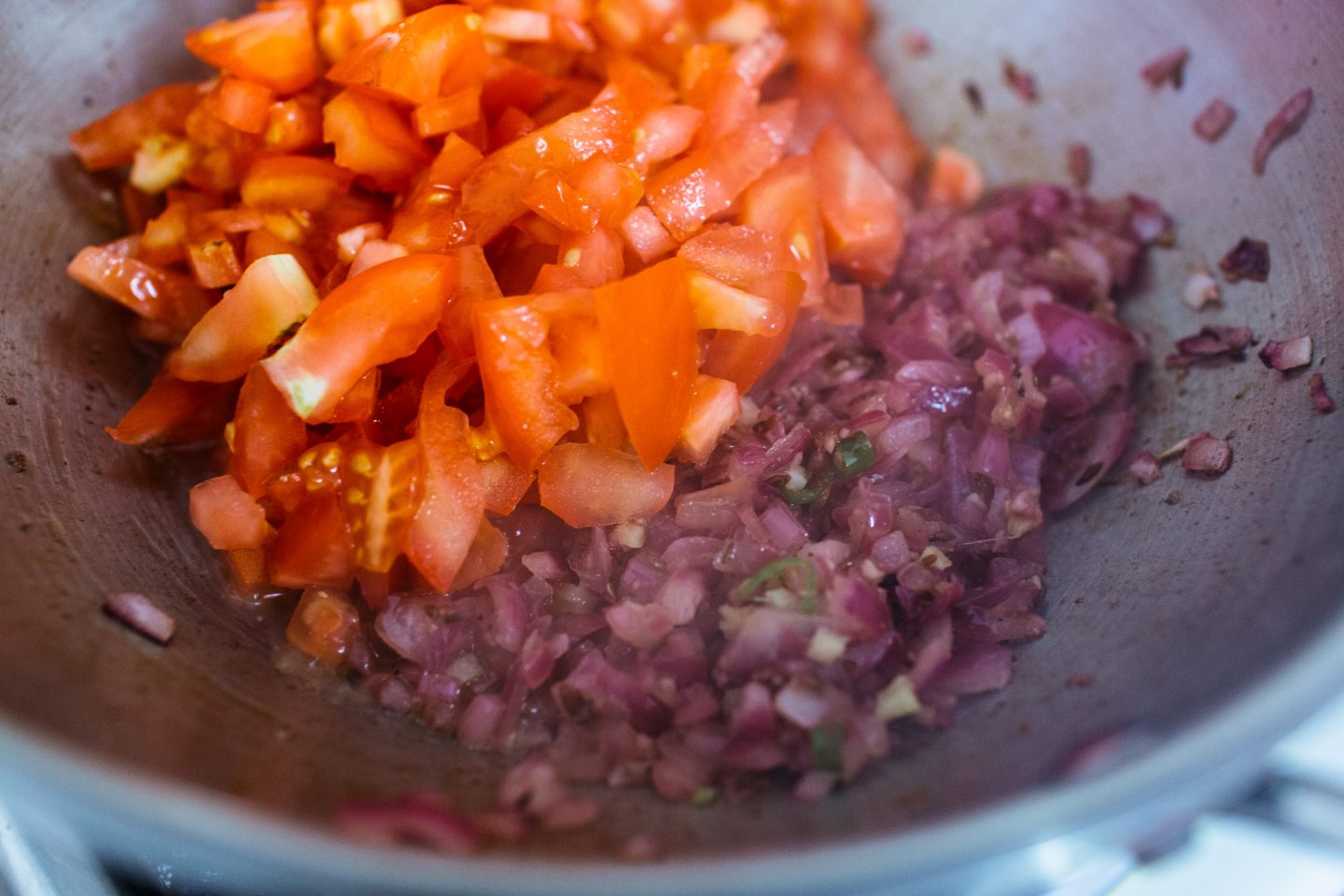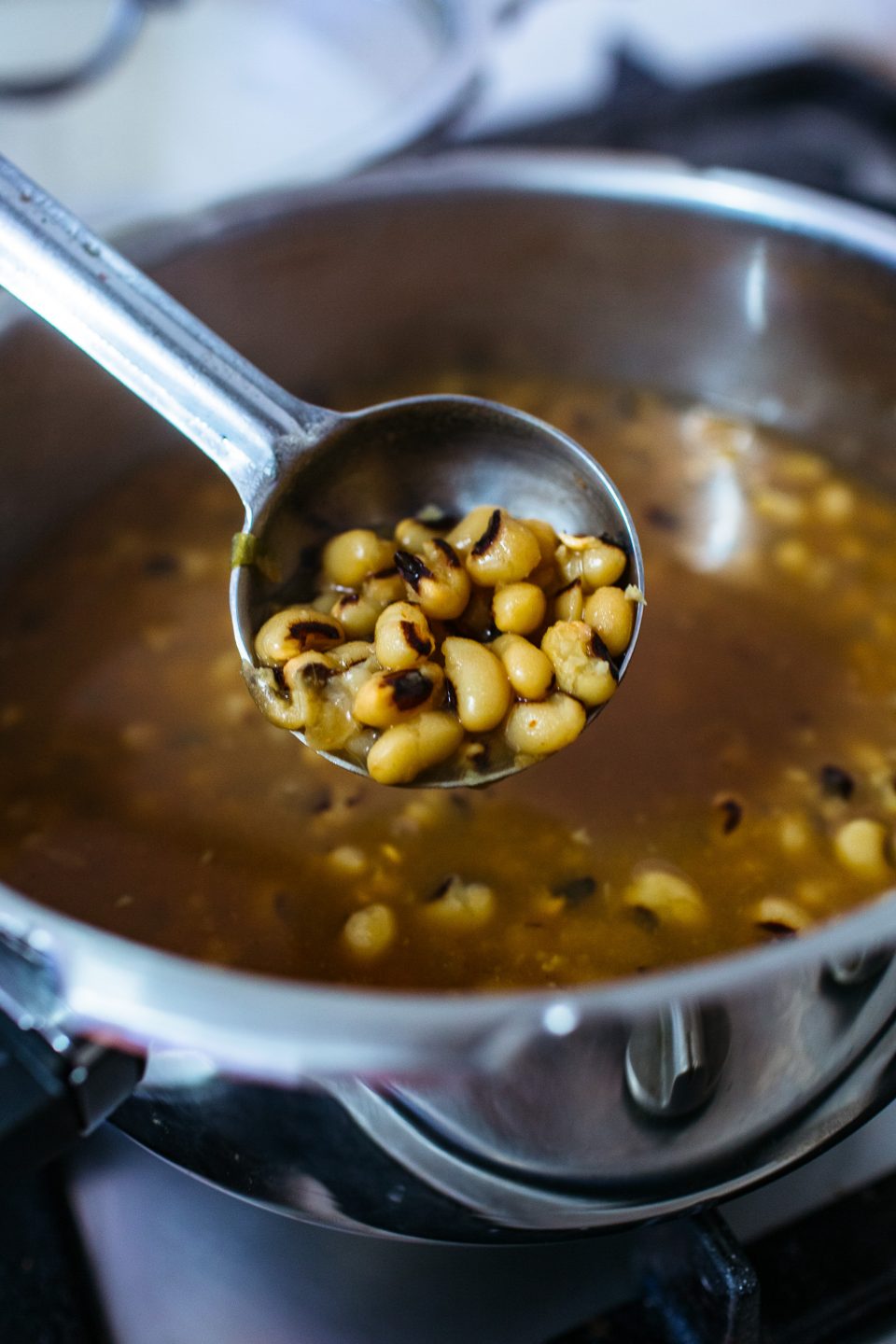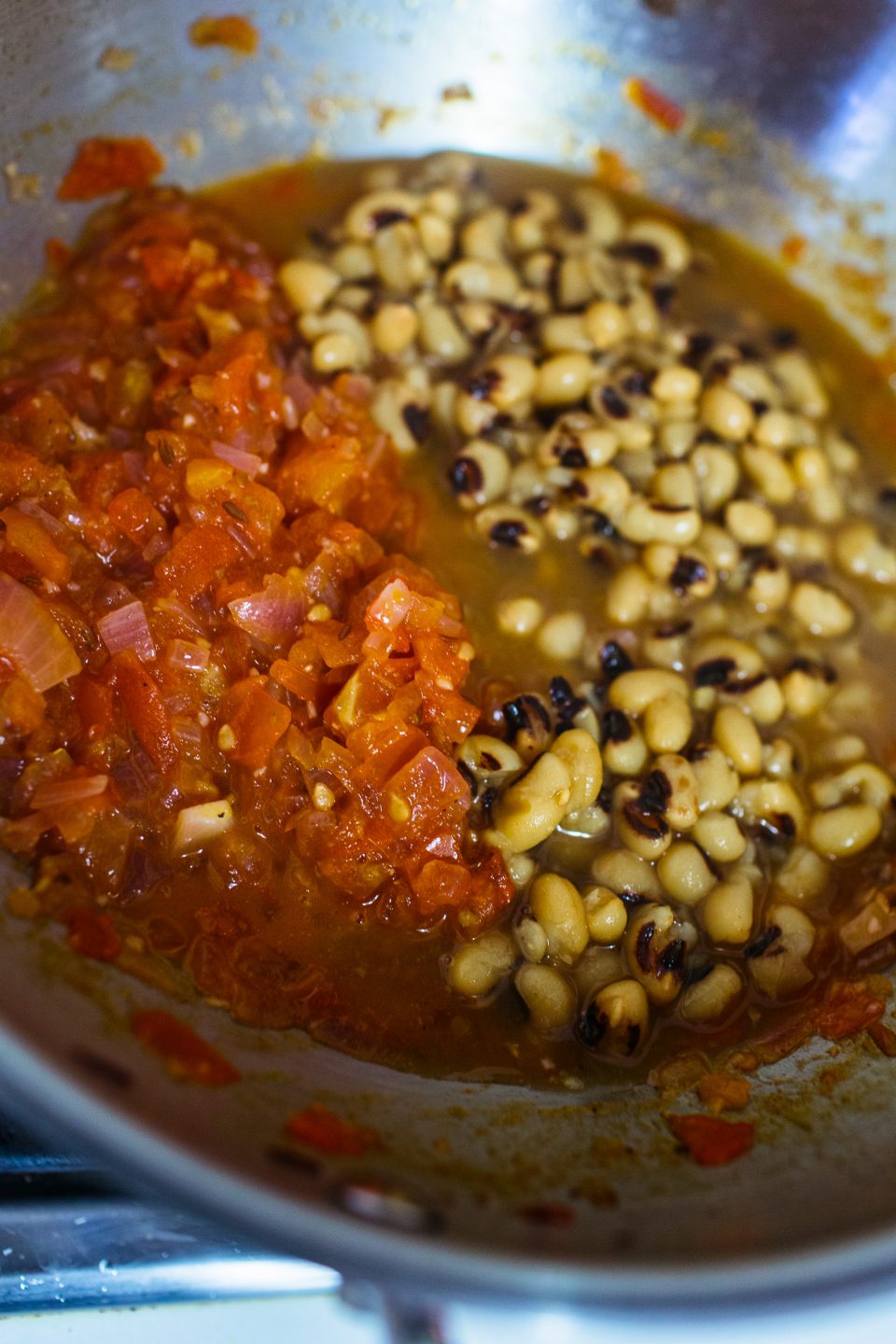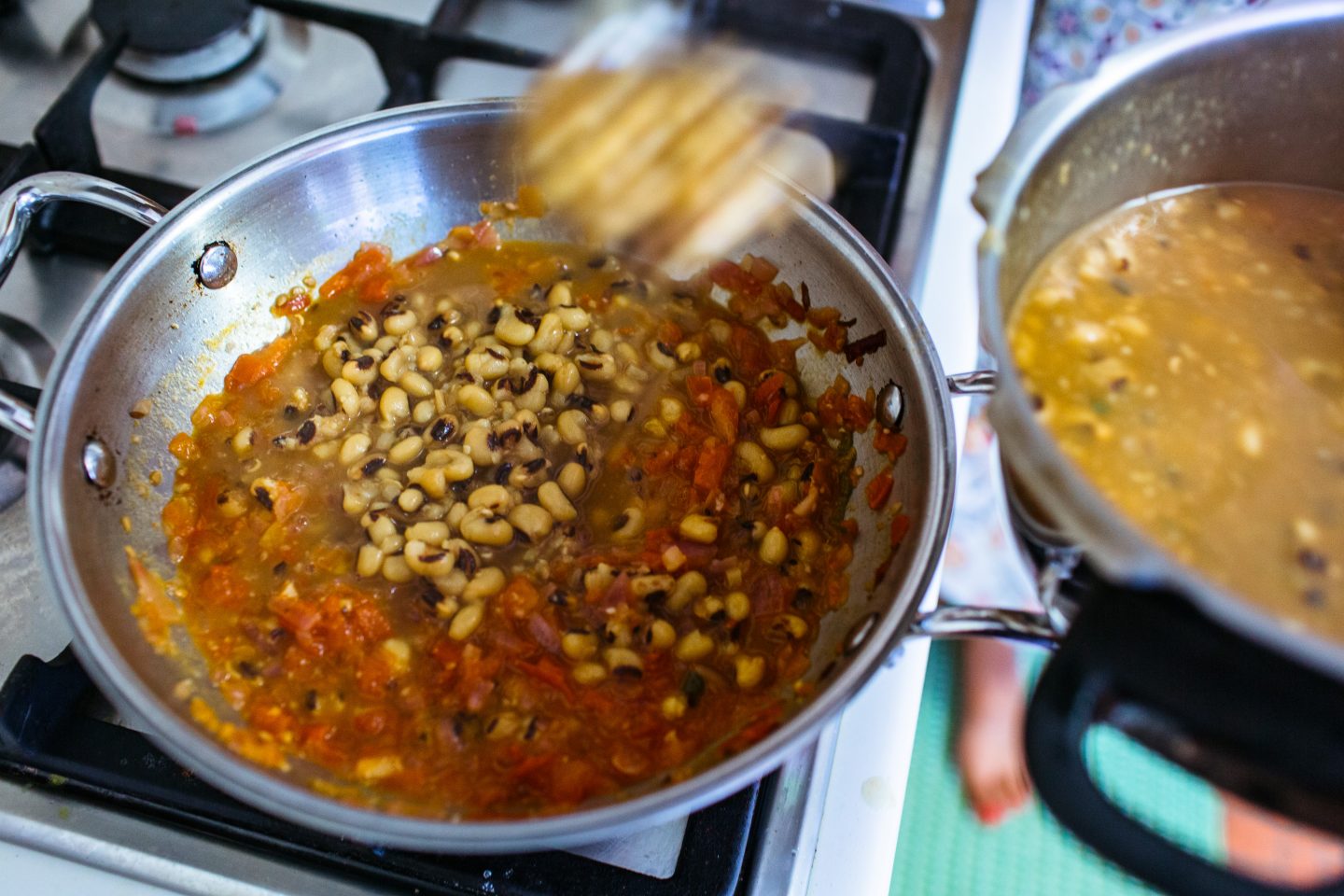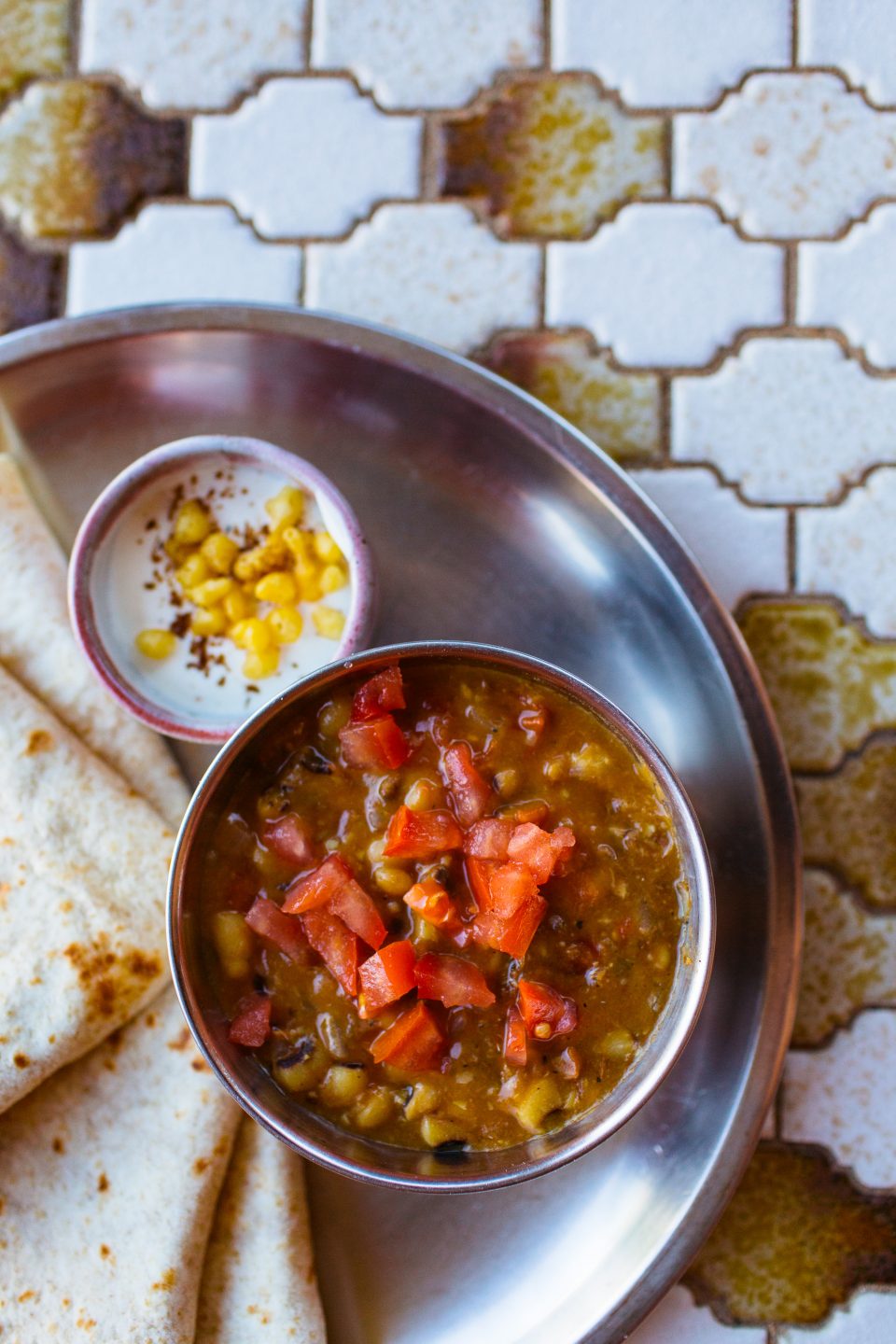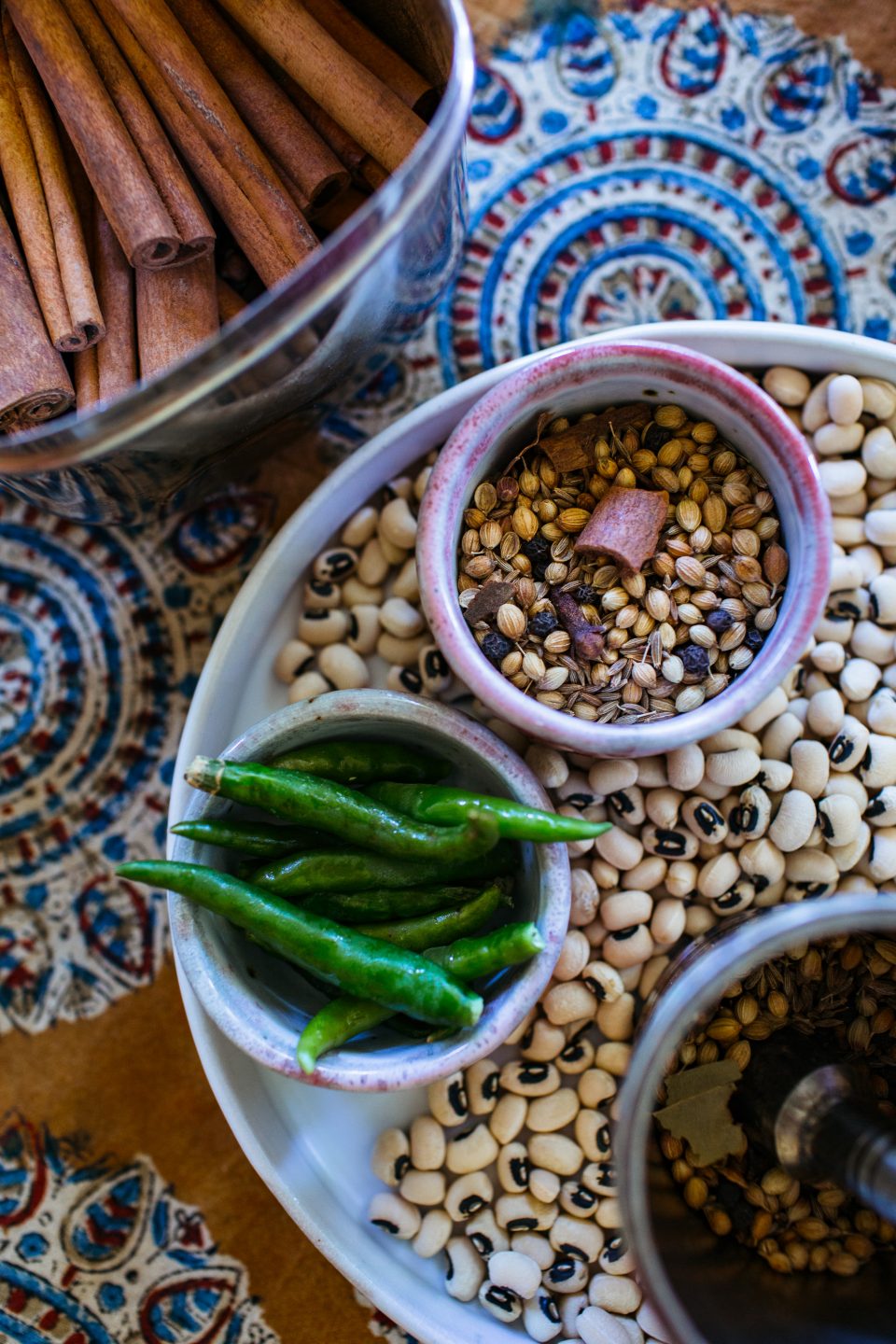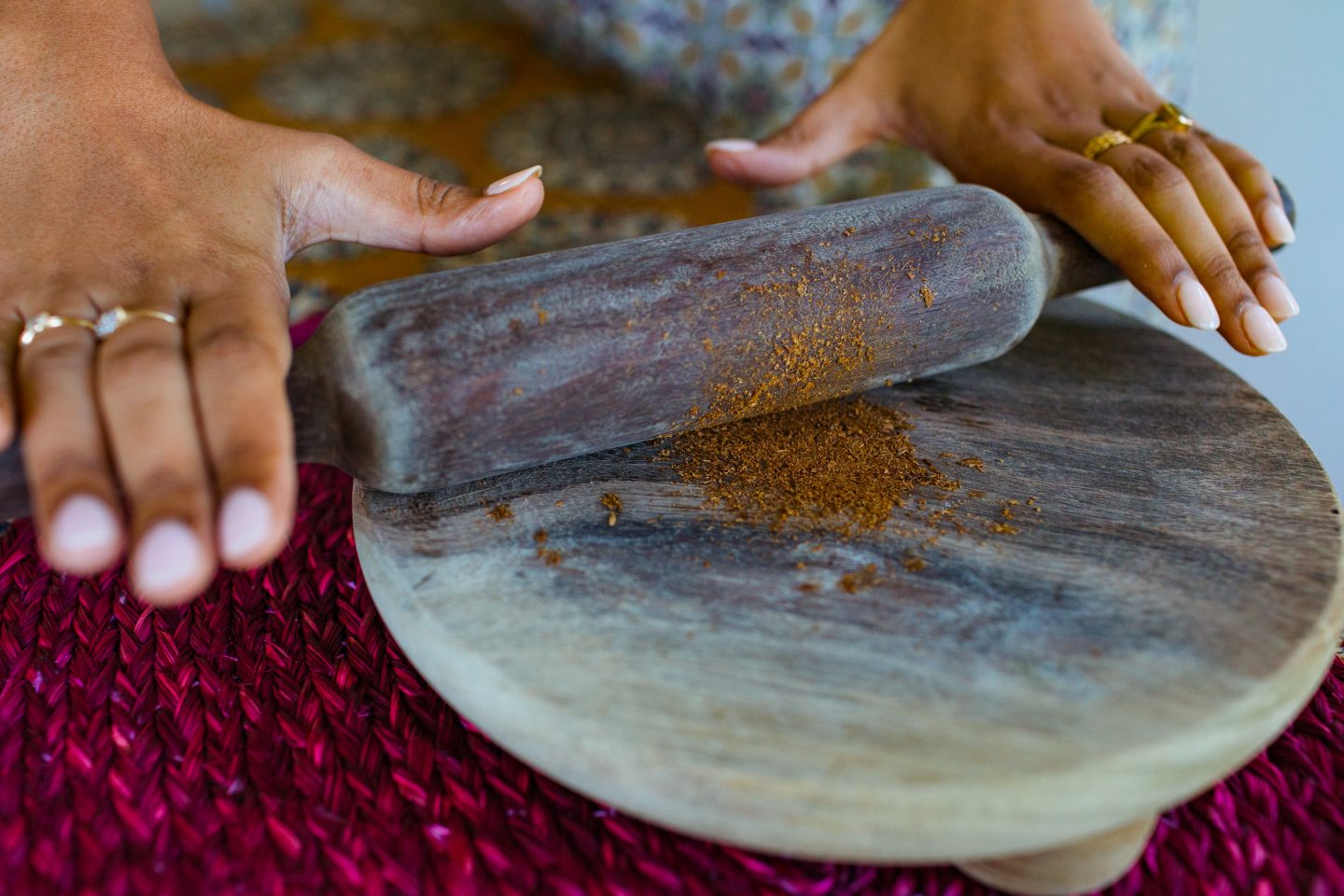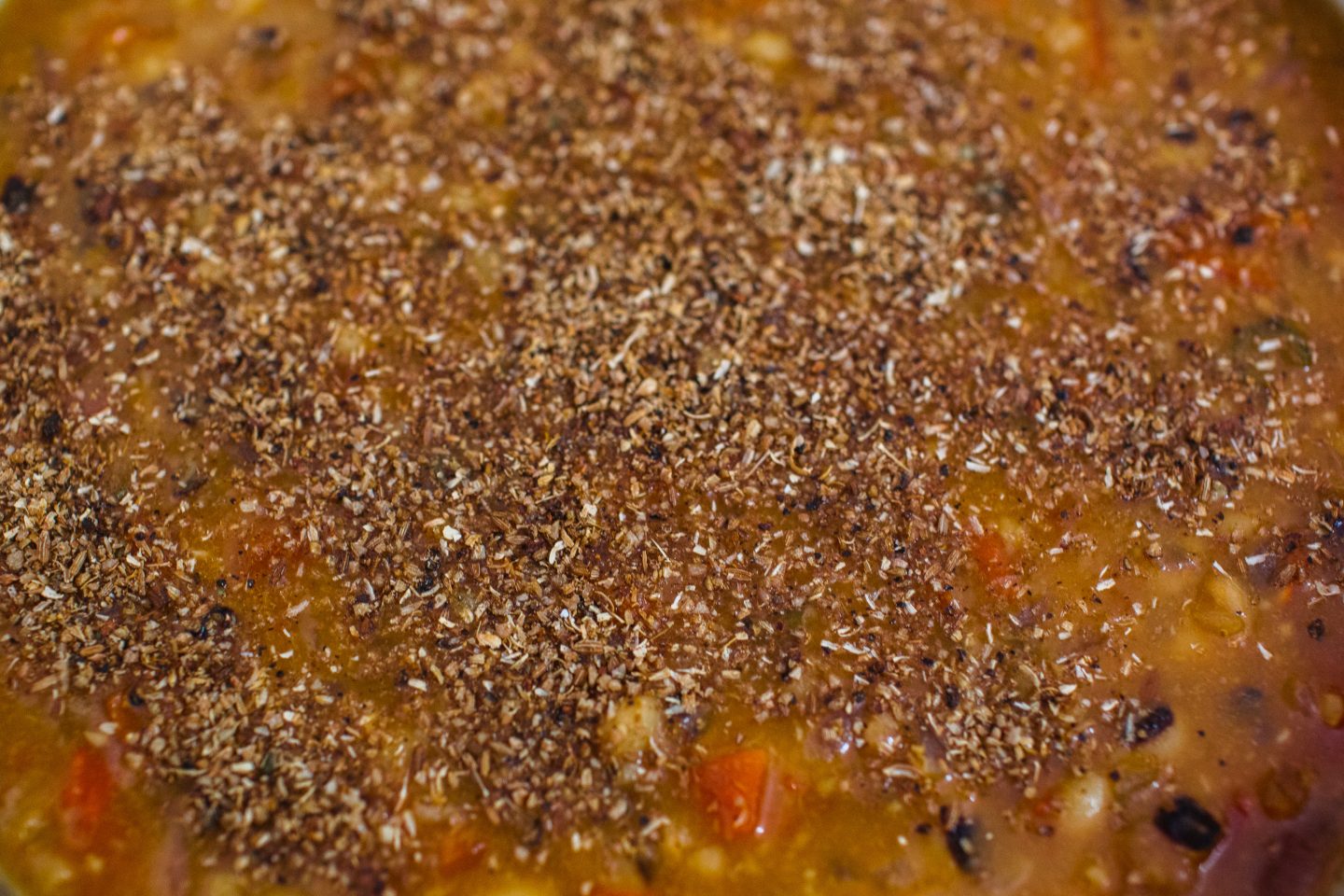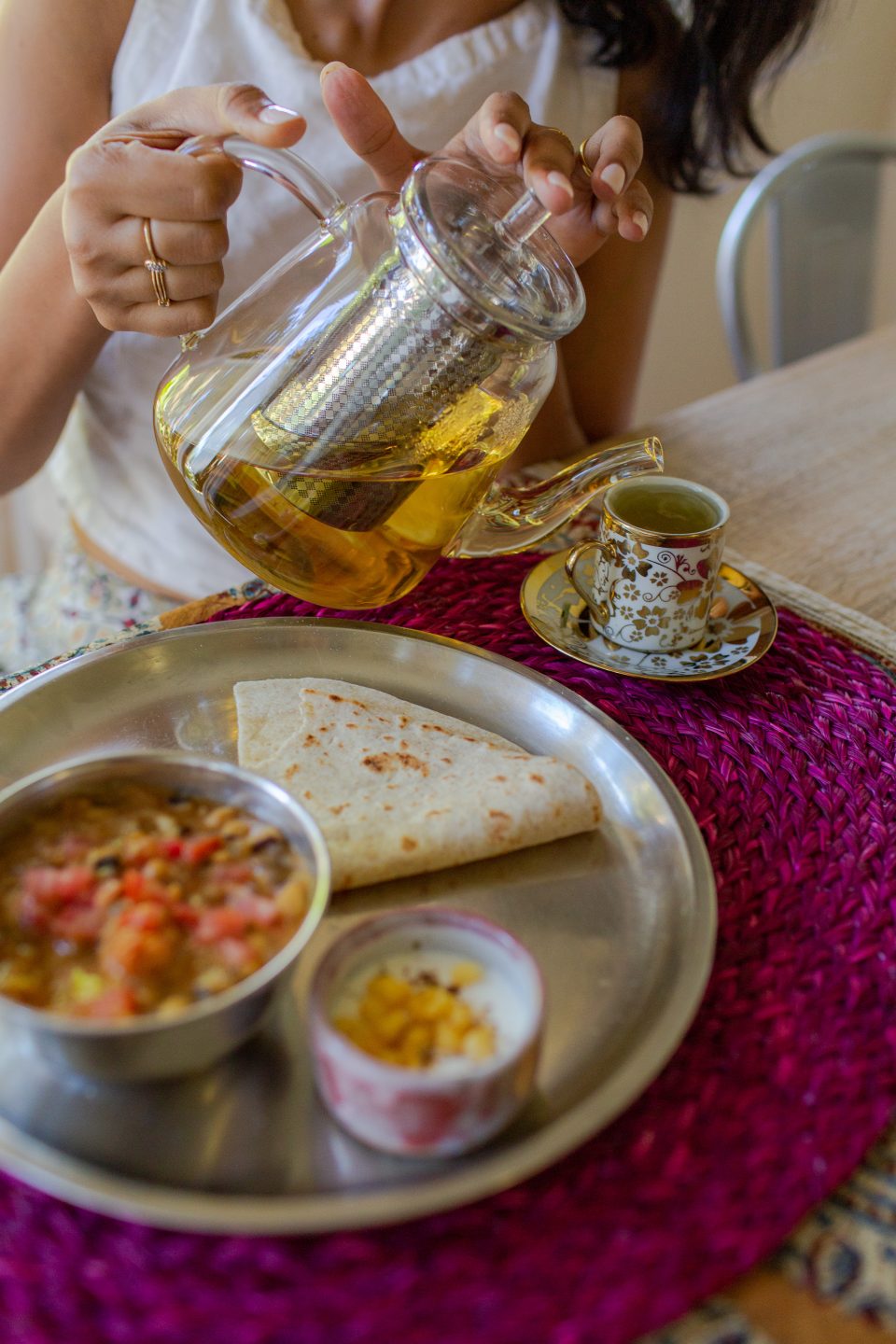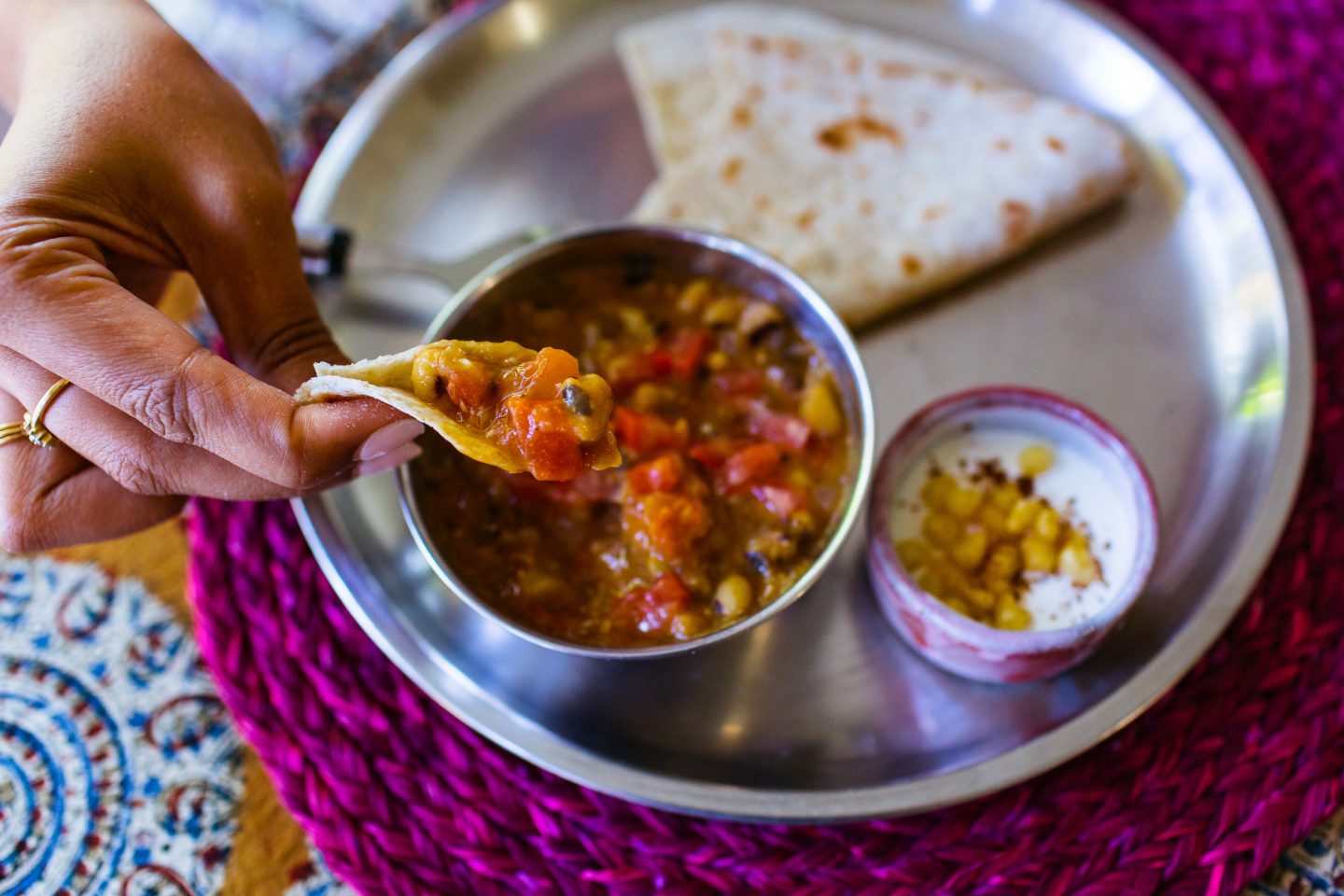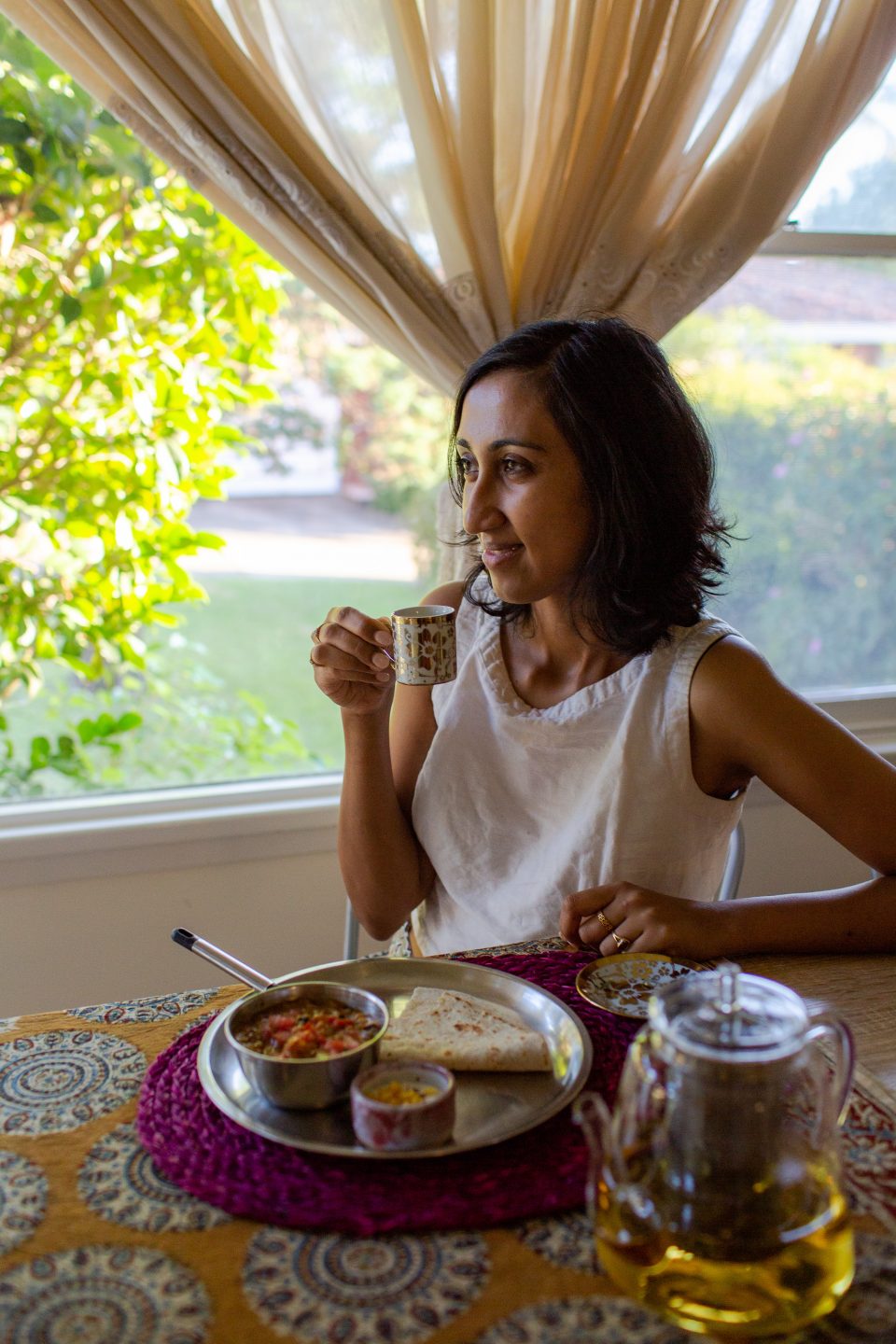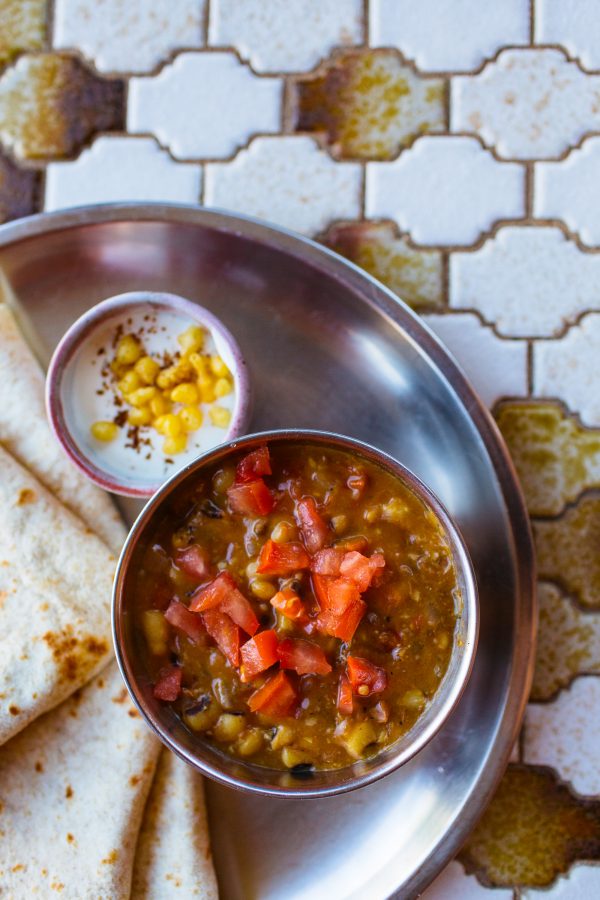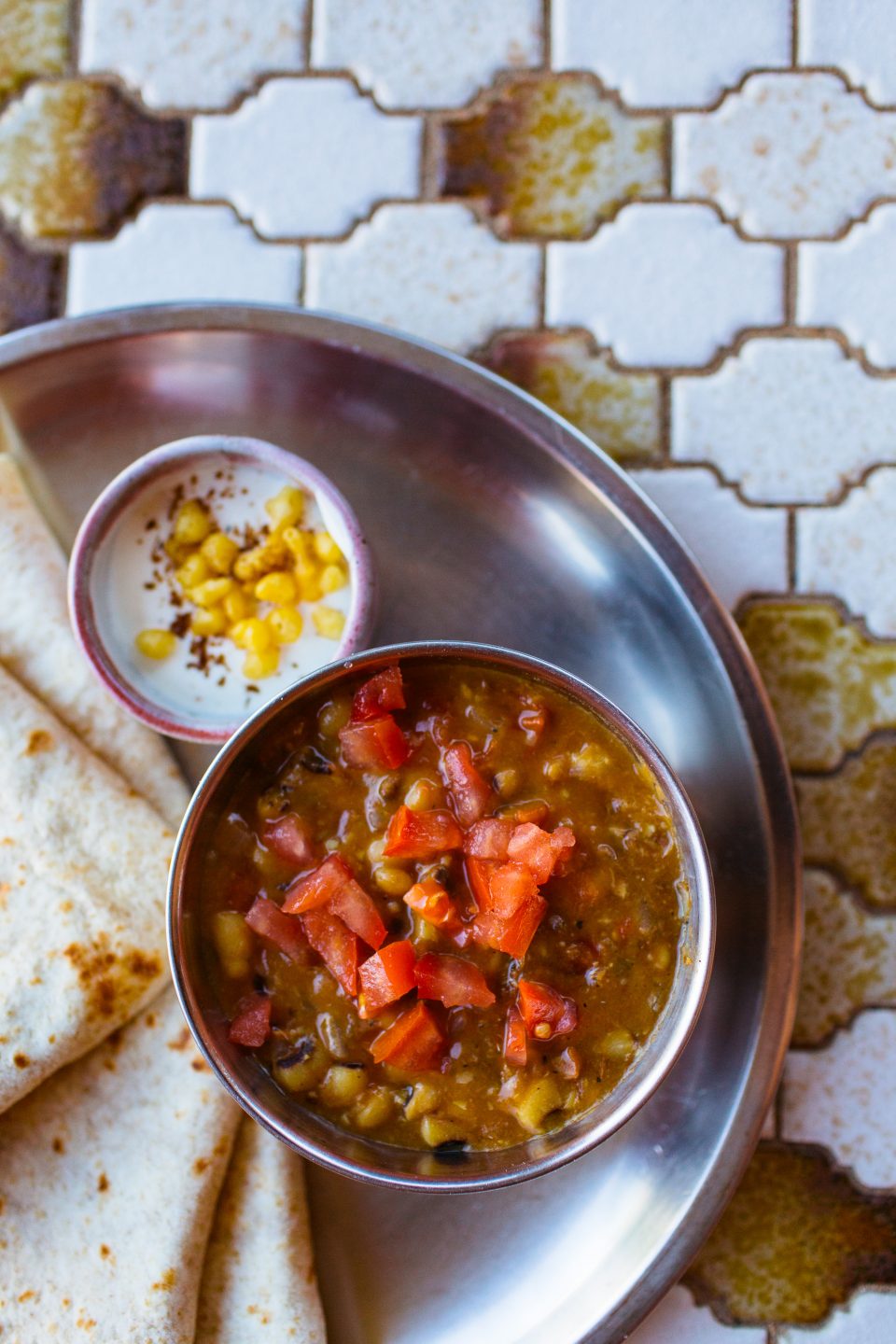 Rongi Masala (Black Eyed Peas Curry)
Prep time: | Cook time: | Serves 4
2 cups Black eyed peas
6 cups of water
3 Tomatoes finely chopped
1 Red onion finely chopped
2 Cloves garlic crushed
1 tsp chopped ginger
2 Green chillies finely chopped
1 tbs Ghee
a pinch of Asafoetida
1 tsp Cumin seeds
1 tsp Ground red paprika
1 tsp Ground turmeric
2 tsp Garam Masala
Salt to taste
Boiling the peas. Put the water and peas with salt, paprika, turmeric, chopped green chilies, chopped ginger and a bit of ghee then pressure cook it until it's soft. If you don't have a pressure cooker you can try using a slow cooker. The idea is to cook the beans until it's soft enough for our stomach to digest it properly.
Cooking the Tadka (tomato and onion gravy). Heat the ghee on low heat, put in a pinch of Asafoetida, cumin seeds, crushed garlic and chopped onion. Cook until the onion is caramelised then add the tomatoes with a bit of salt, ground turmeric, chopped chillies and ginger. Cook until very soft on low heat.
Mix in the cooked peas one ladle at a time including the water into the Tadka and cook for further 15 minutes so the beans and tomatoes flavour infuse together. Add half a teaspoon of Garam Masala on top as garnish and chopped fresh coriander leaves if available. Serve hot with basmati rice or Indian roti (flat bread) and Raita (Indian yoghurt condiment).