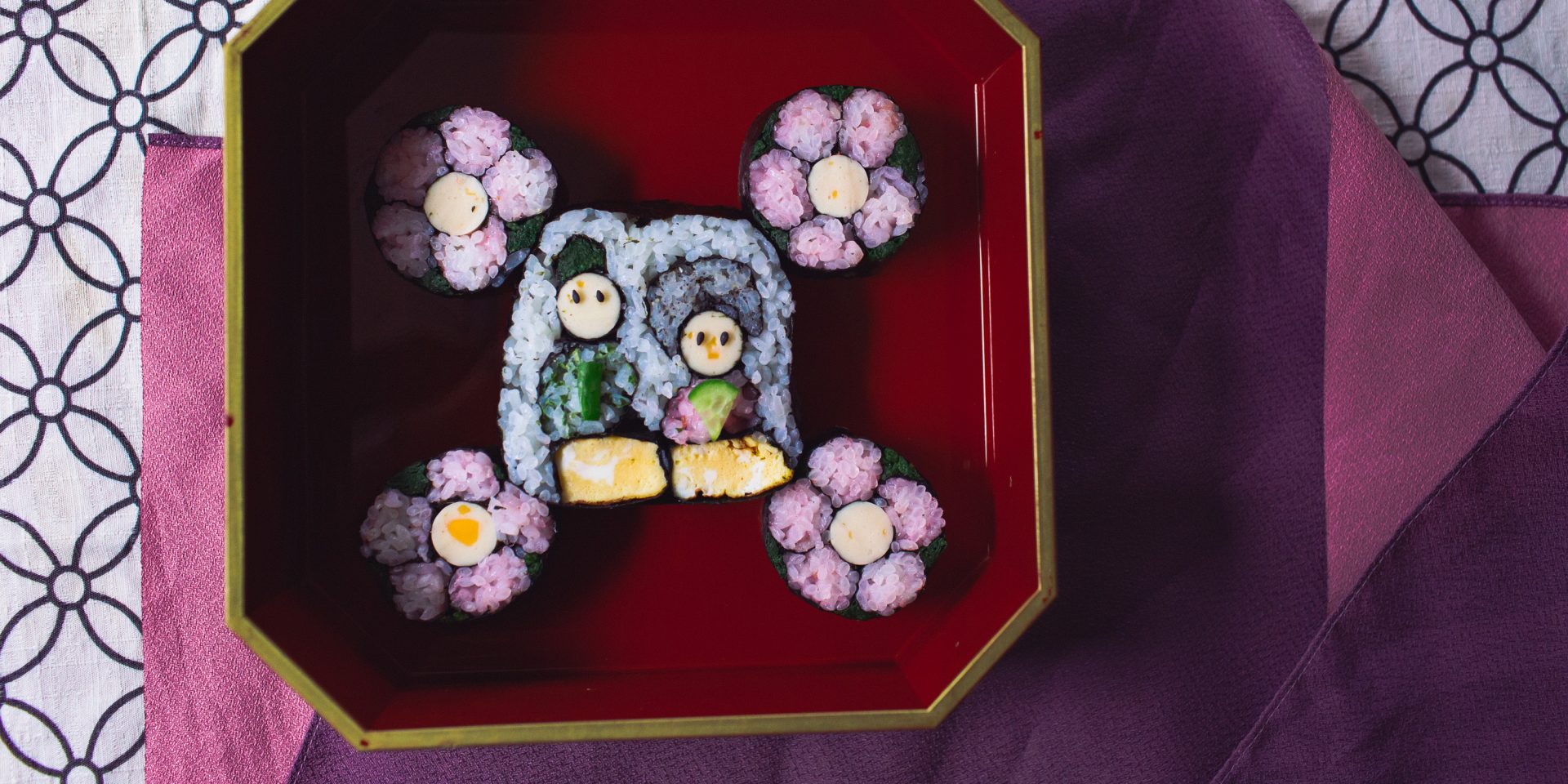 Shurei's interest in food became stronger after having kids. She has been focusing on food education for kids called "SHOKU-IKU" in Japan. It can be translated to "health class" or "nutrition education" but it means more than that. "I really enjoy involving kids to see, touch, smell the ingredients, cook together and sometimes plant, appreciate and enjoy food together. For instance, I alway let kids touch the fish before cooking and talk about it together. I also make Miso together with kids and let them see how far the miso is fermented. The whole cooking process brings math, science, nature, literary, art, communication, focusing skills and more! The fun way to communicate with kids."
Earlier this month on 3rd March, Japan celebrated Girls' Day. "I love how Japanese celebrates various things and uses seasonal ingredients for each events and apply plants and flowers to the events. That makes people excited to welcome the new season, food, weather, fashion, etc. You feel the flow of four seasons by various senses." Every year on Hinamatsuri Day, Shurei will create these beautiful Makizushi for her children. "I believe Makizushi is not the traditional way and it's more like a contemporary sushi. But it gives the kids the WOW factor and excitement. Thus, I decided to take a class from an instructor who has a certificate from Japan Sushi Instructors Association. The process is very different from the Sushi you usually eat and especially Makizushi involves a lot of weighing. All the parts need to be weighed and prepared in advance. You need to wear plastic gloves so the rice doesn't stick to your hands.
Hinamatsuri (Girl's day) in depth. There are a few different possible origins but seems like it came from China. There was a man with 3 daughters but he lost all of them. So the father created the event to keep evil spirits away. And that happened on early March. When this story travelled to Japan in Heian period (794 – 1185) at the time, people in Japan wrote the names and birthdays on the human shaped paper doll and floated it down the river to keep the evil spirits away. So they combined the two rituals together. Japanese people have the belief of using dolls as scapegoat and use dolls to wish for health and success. However in Edo period (1603 – 1863) the dolls turned into toys for girls and became more casual and not only aristocrats but also common people started to use decorating dolls to celebrate girls's day and celebrating girls' festival became more common. "Things to do on Hinamatsuri Day: (1) wish your girls good health, (2) display and decorate the traditional dolls in your house, (3) eat yummy food including Amazake and Hina-arare crackers, (4) sing Hinamatsuri song and (5) if you don't pack up the dolls soon after the event, the girls won't get married until they're old. I think most Japanese people know about the same level of information as I do."
Family origin
Japanese/Taiwanese
I can't live without
My family
Currently I'm obsessed with
Baba Ganoush
Childhood taste
My mother's onigiri (rice bowl) with Mitsukoshi's (Japanese department store) luxury salted tin salmon
I will always have in my pantry
Koji 麹
I learnt to cook from
mother and Cookpad
Currently I'm listening to
The Greatest Showman soundtrack with kids
One day I must visit
Somewhere north to see Aurora
Go to meal
Ochazuke (Salted Salmon, rice, rice cracker, seaweed, and dashi soup)
I am really good at
Shadow picture performance for kids in bedtime
The unforgettable meal
Simple egg and truffle pasta in Rome
My piece of Sydney
Sydney's beaches
Guilty pleasure
Eating Ramen with extra menu after drinking and eating dinner. Very bad…
Who does the dishes
My husband. He always gives me compliment on how much he enjoys my cooking. He usually brings lunch box to the office and alway returns back to me empty.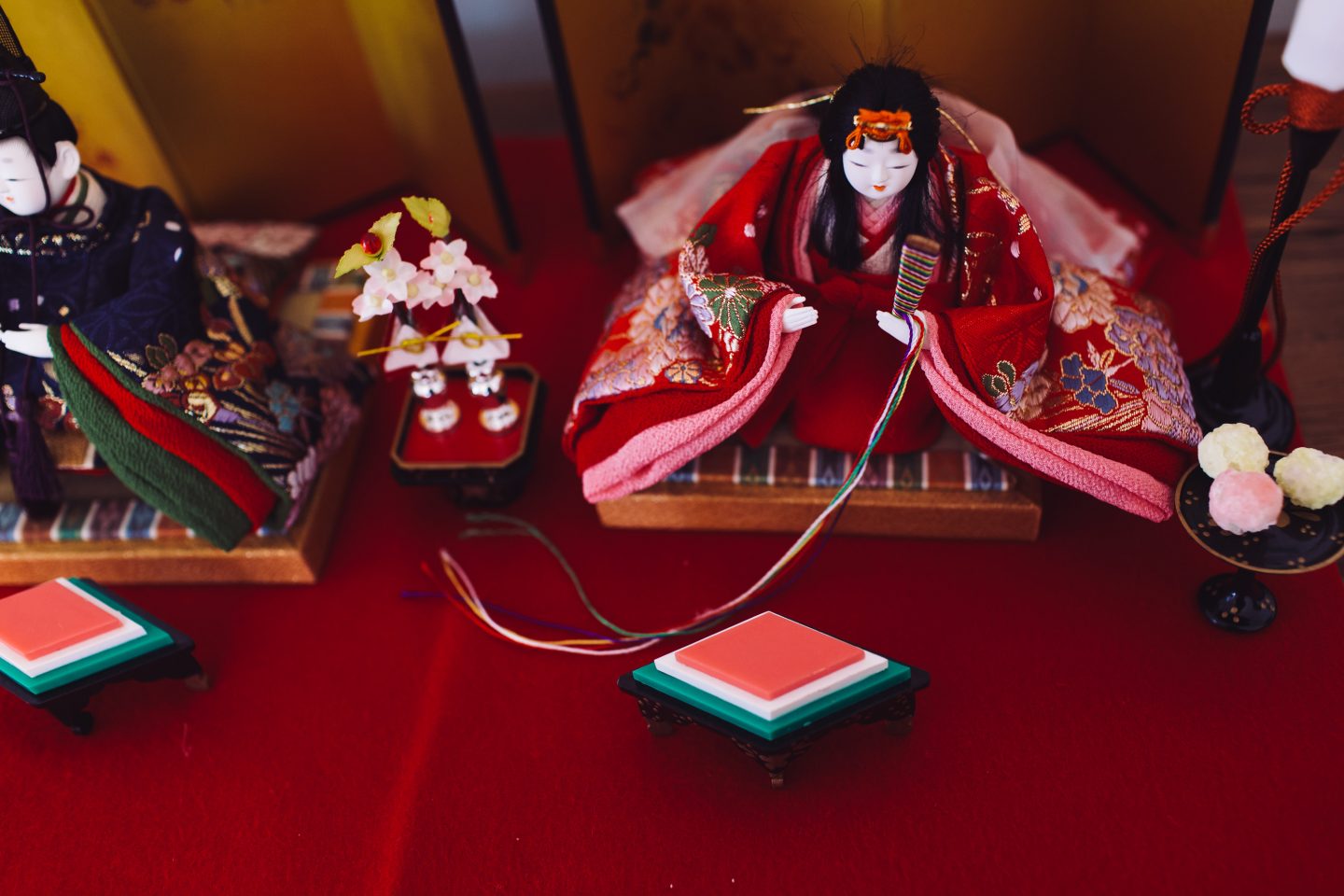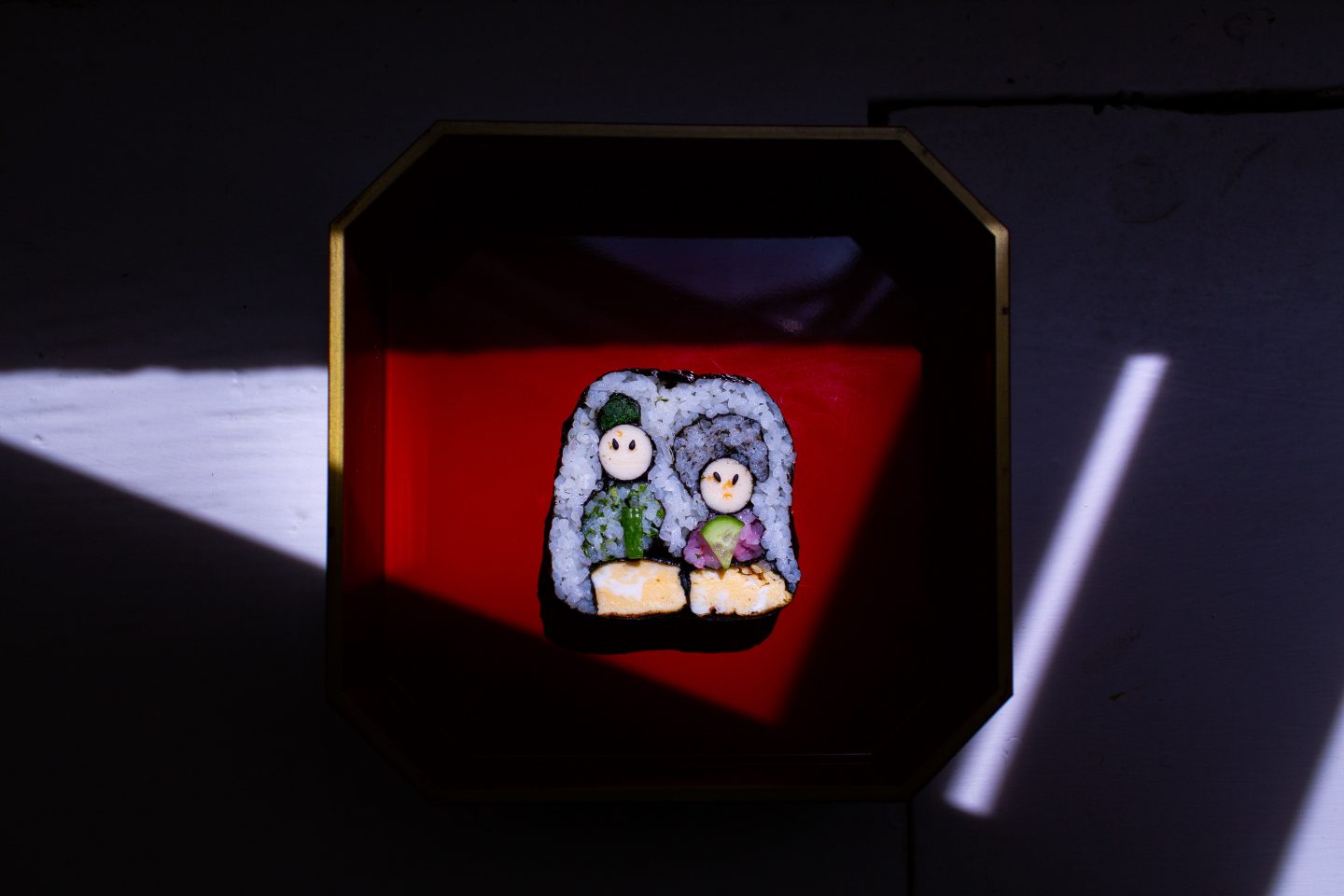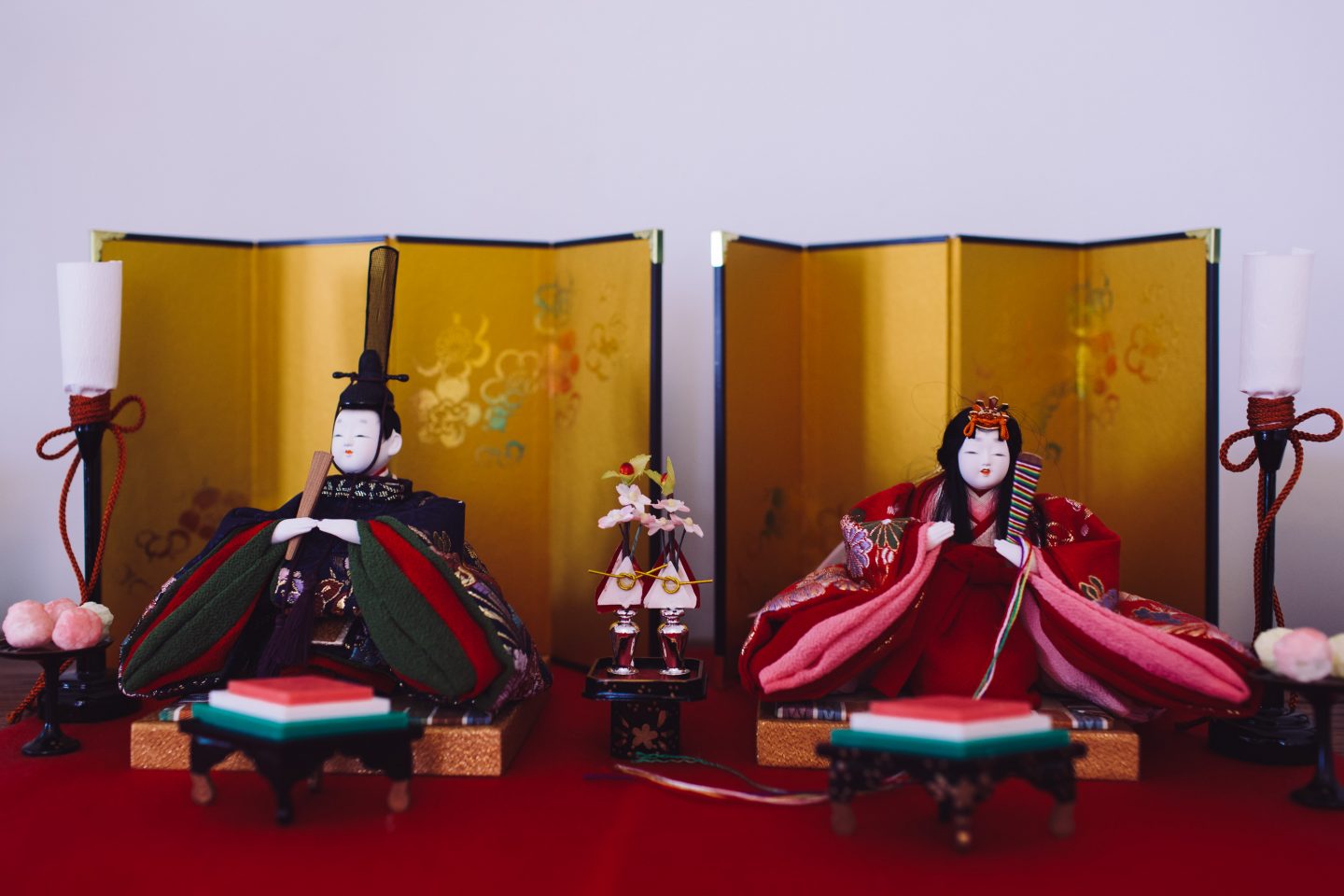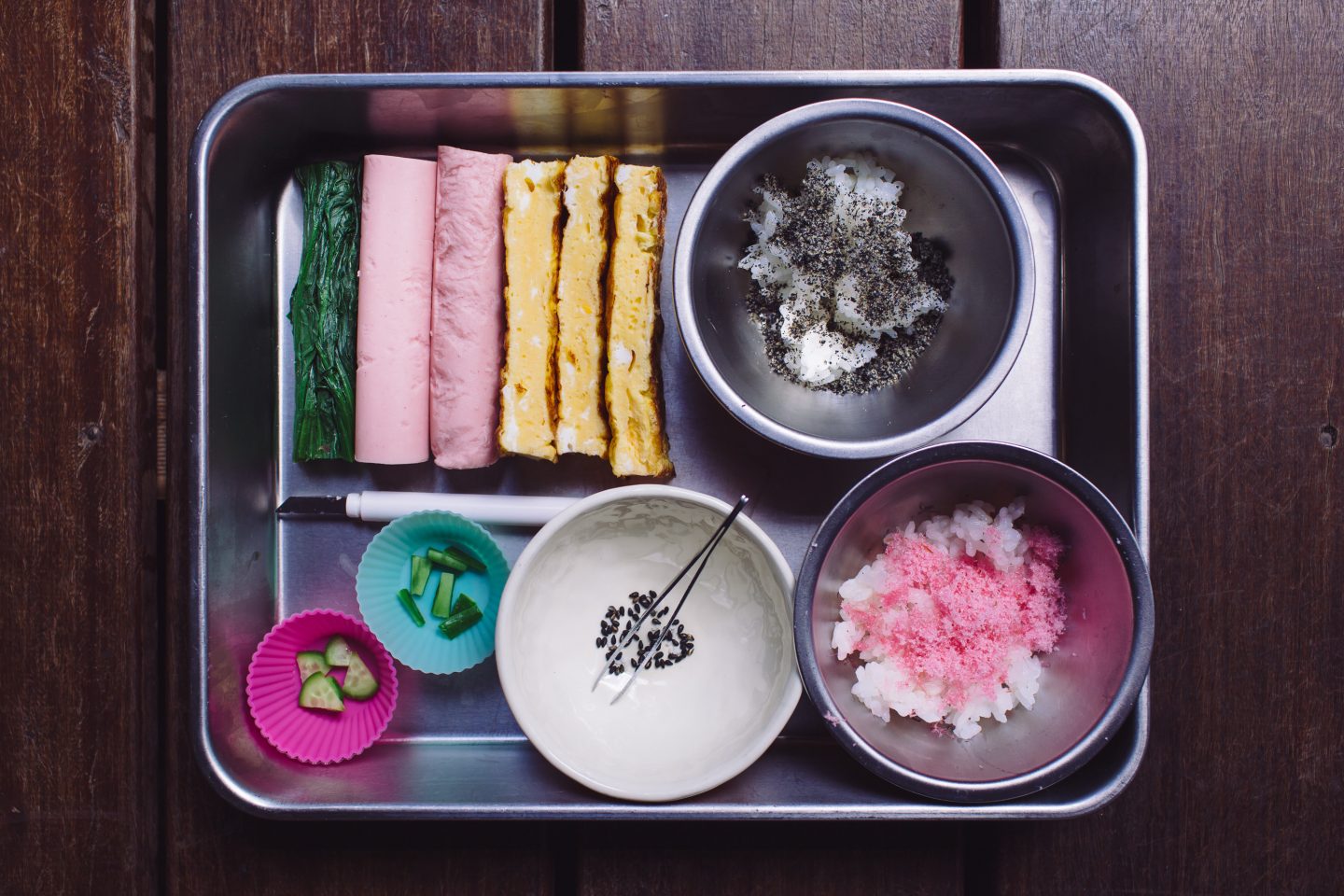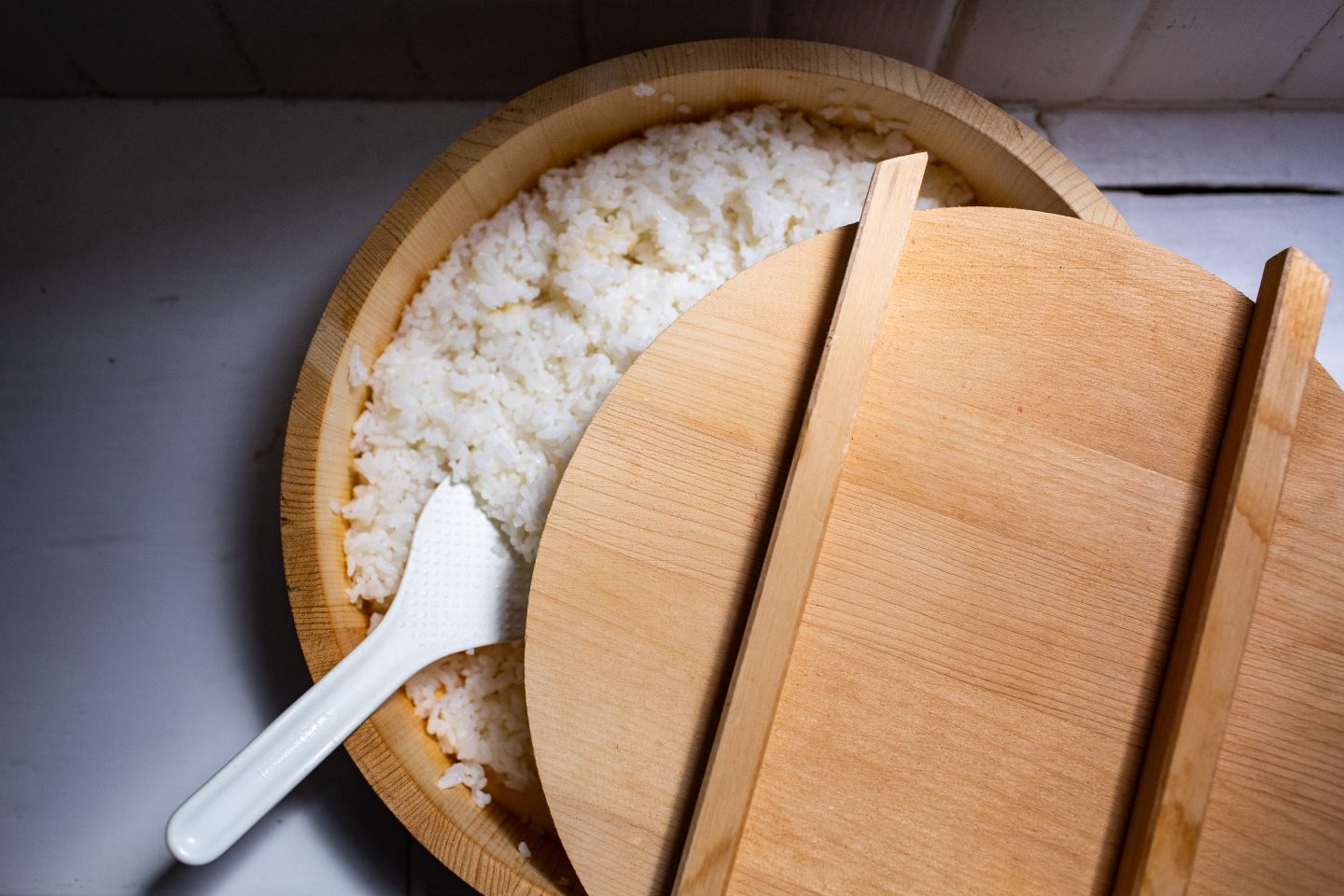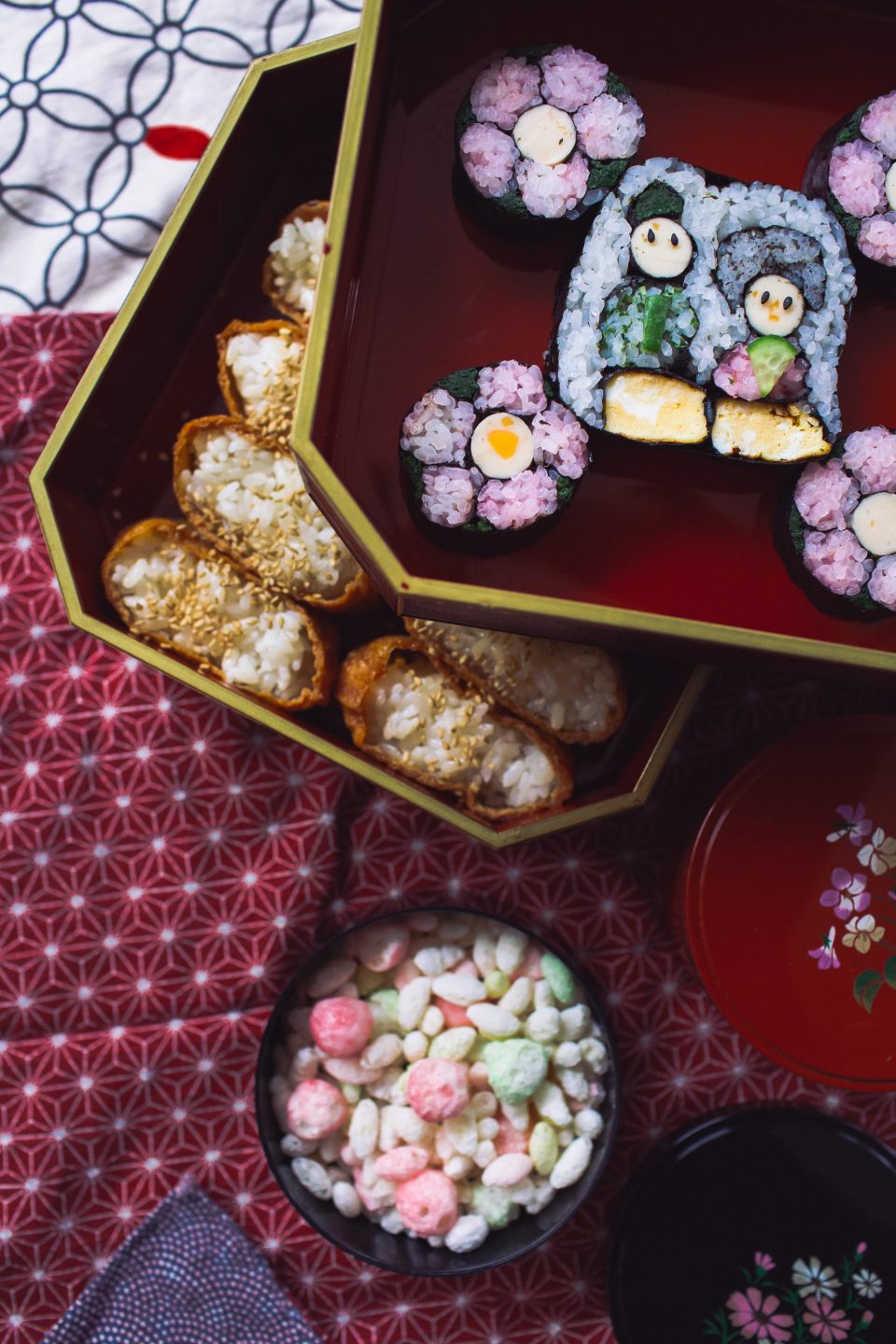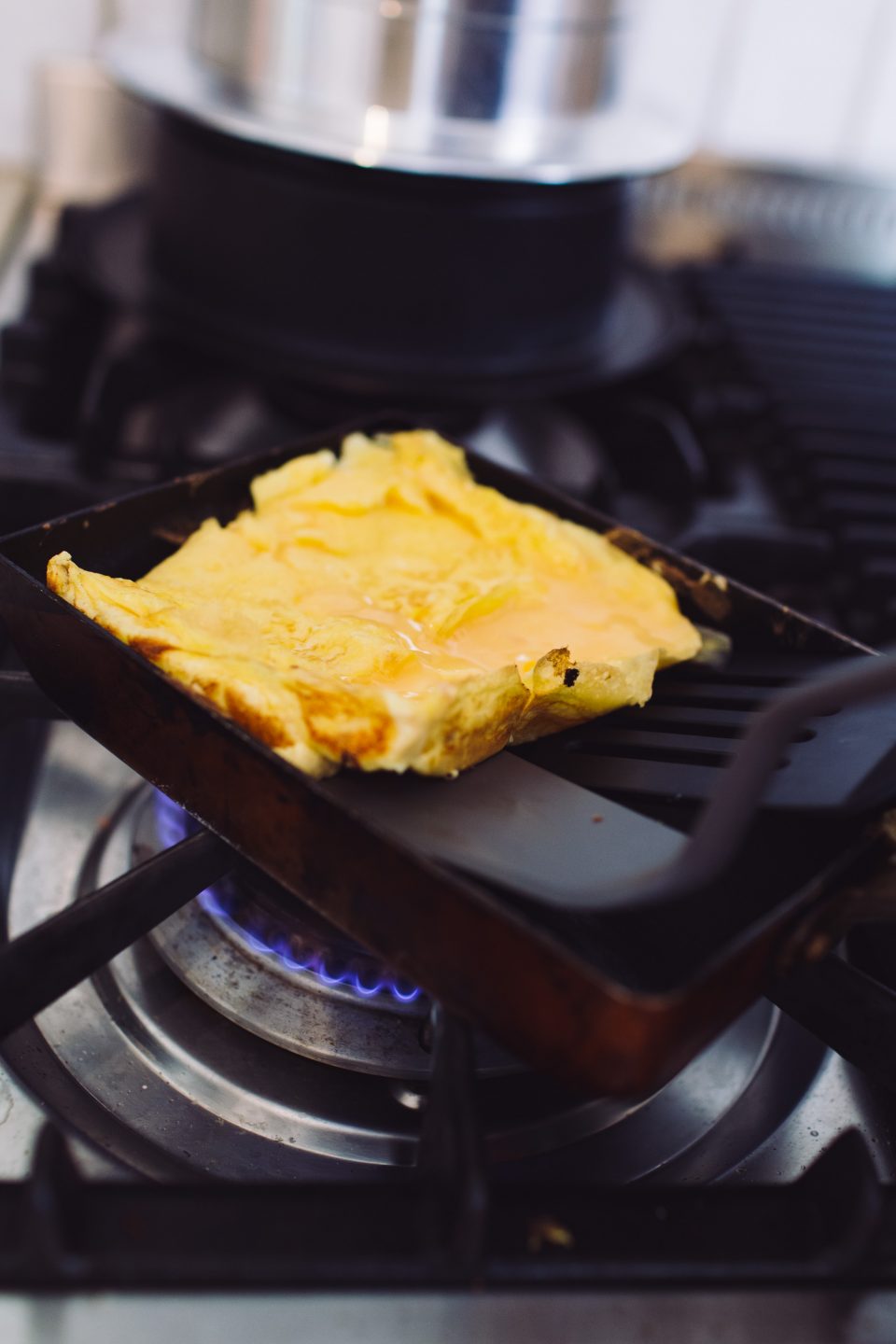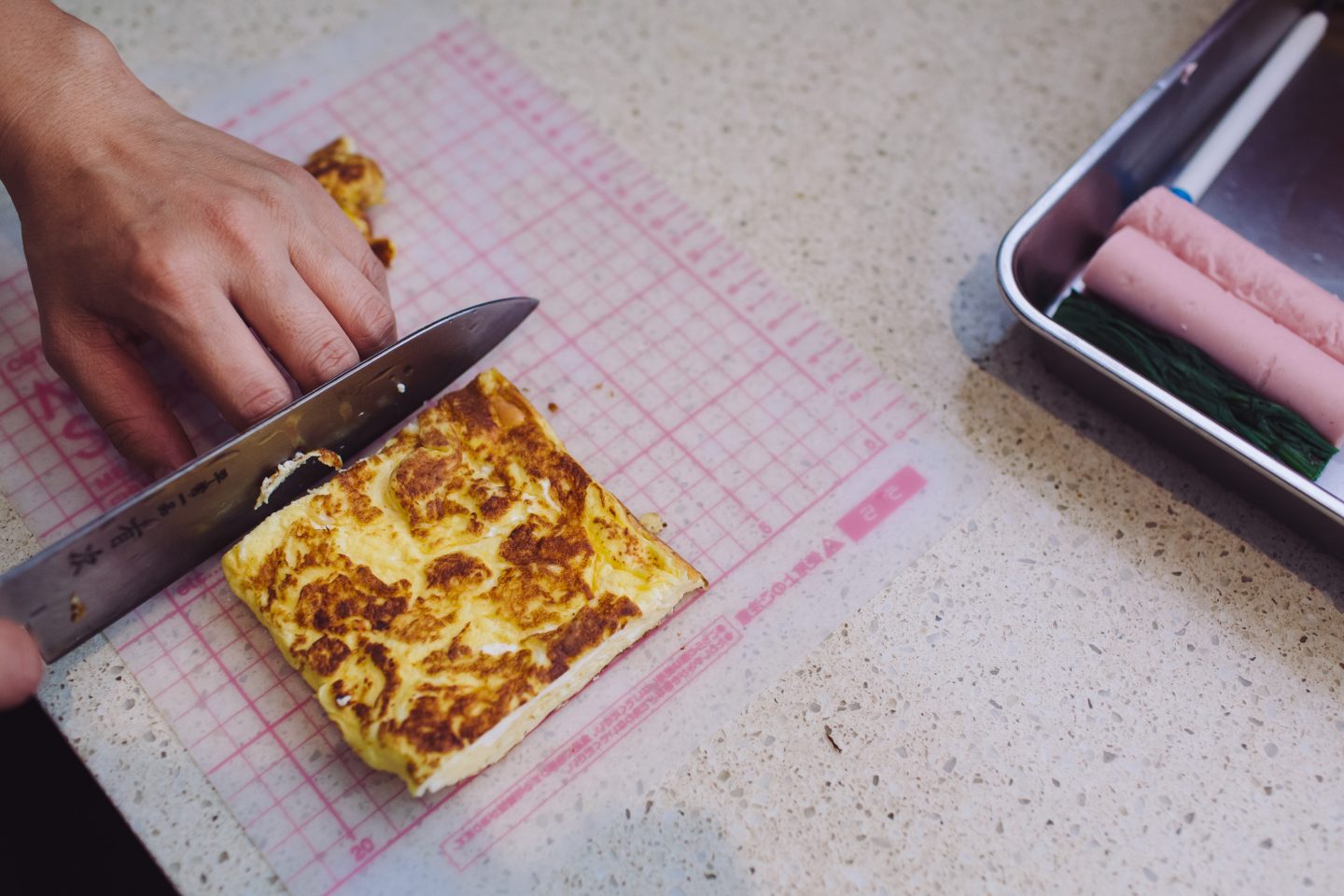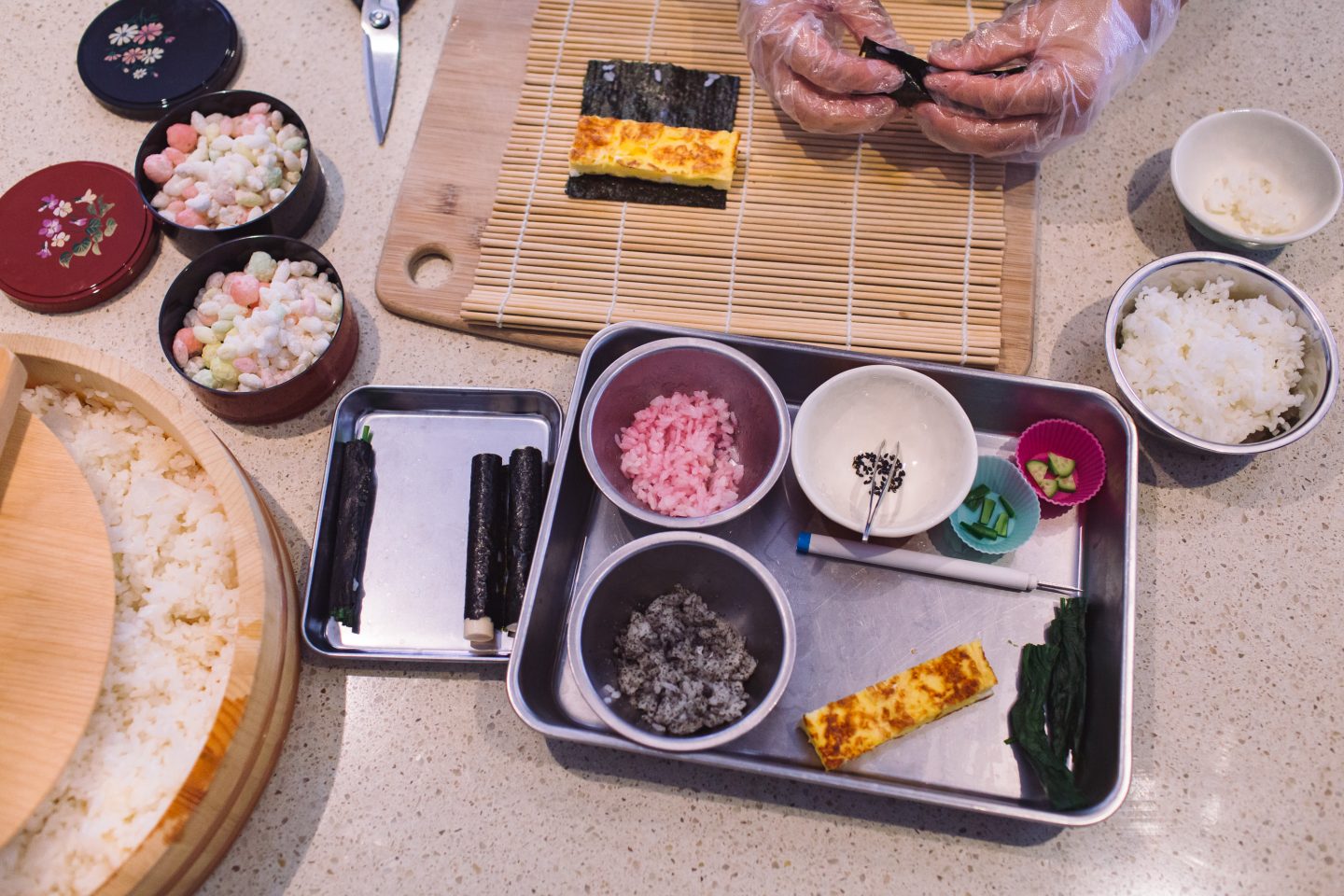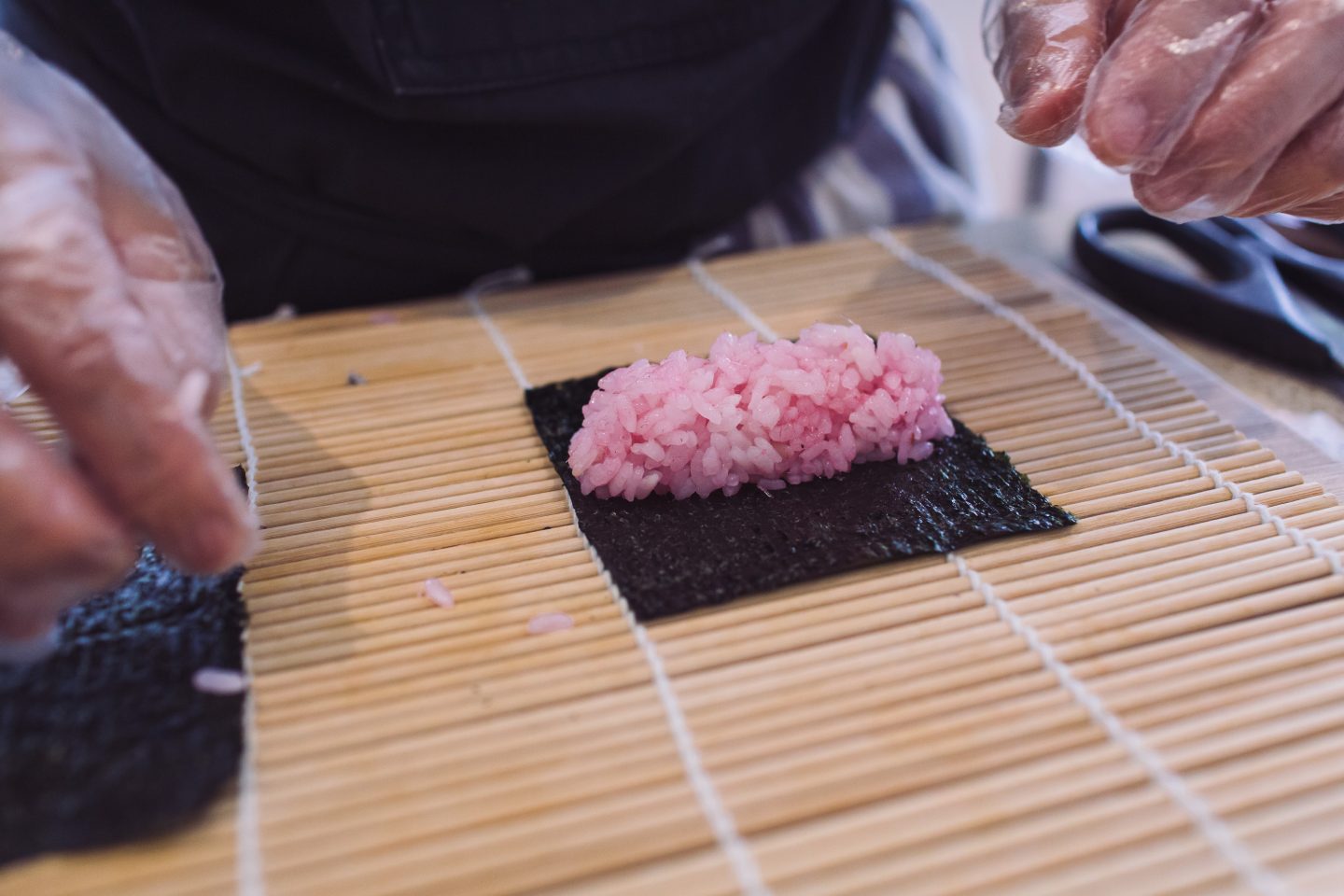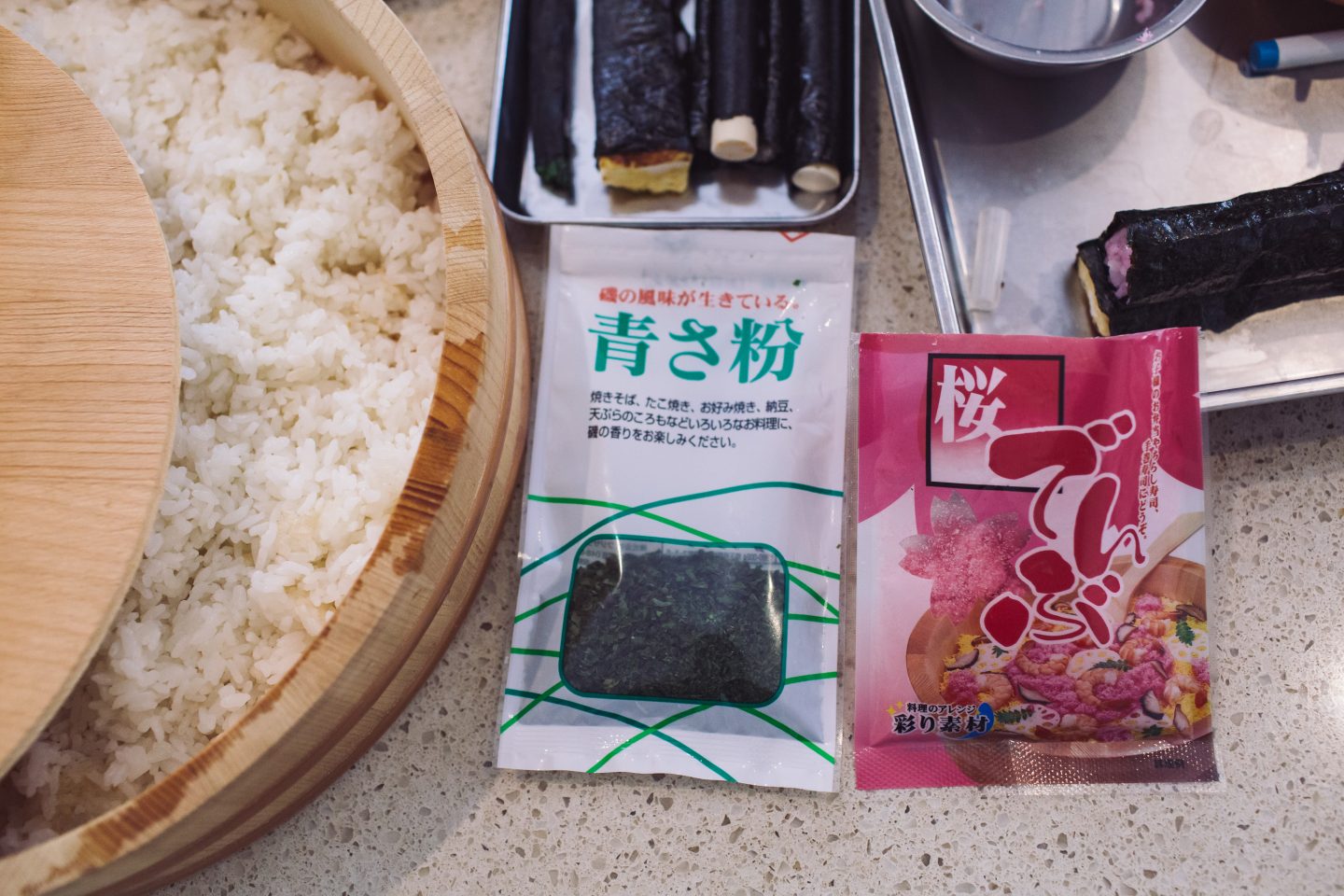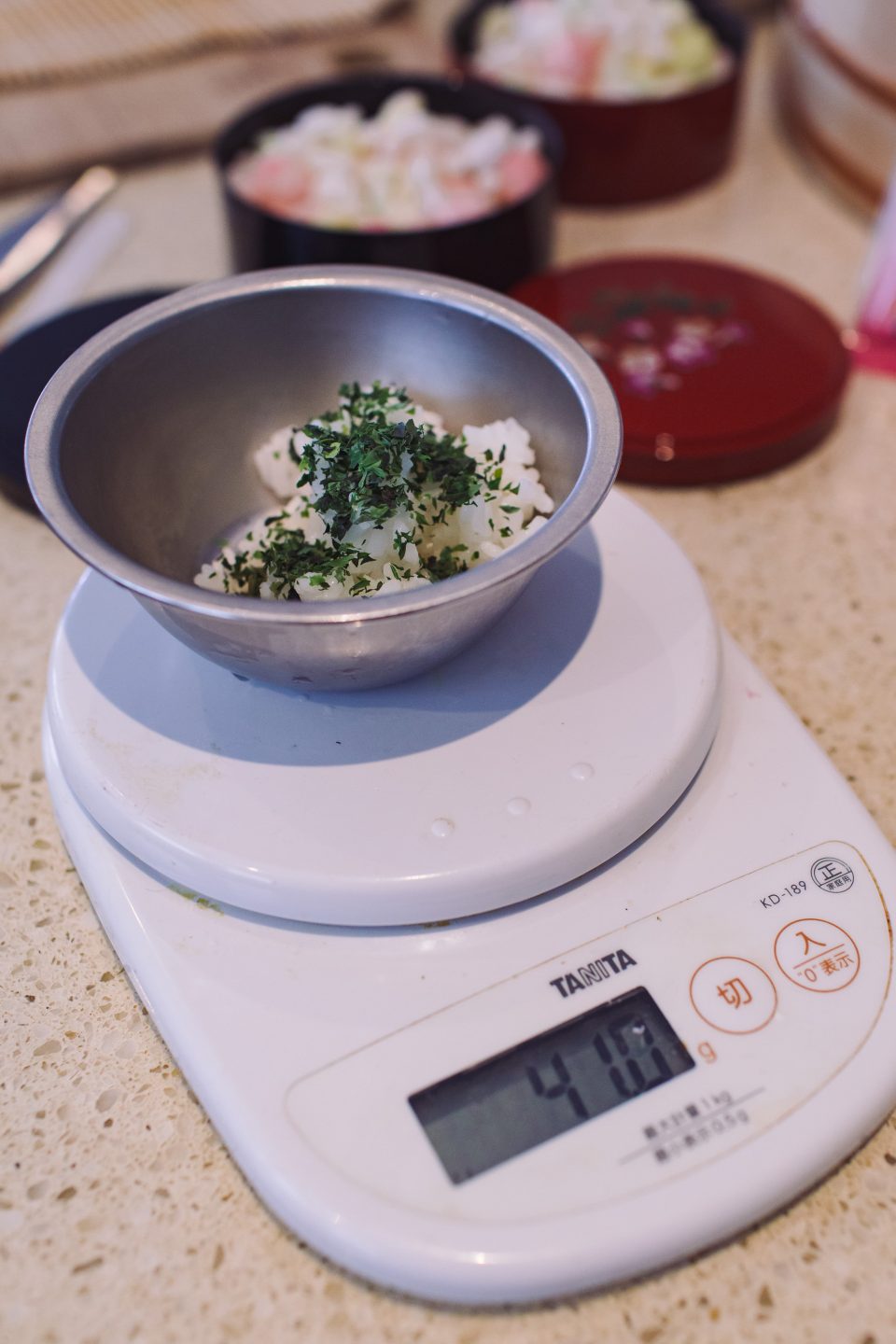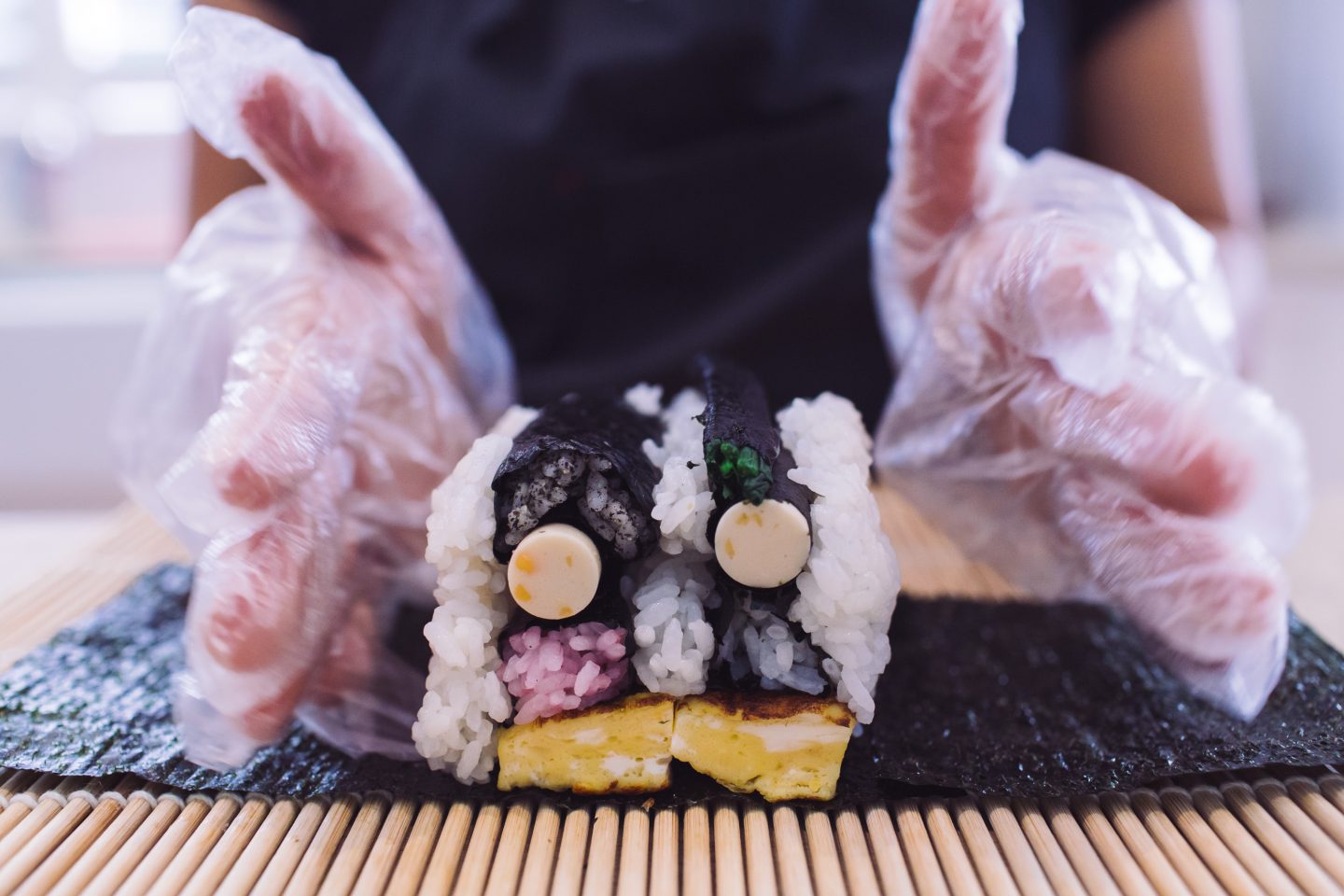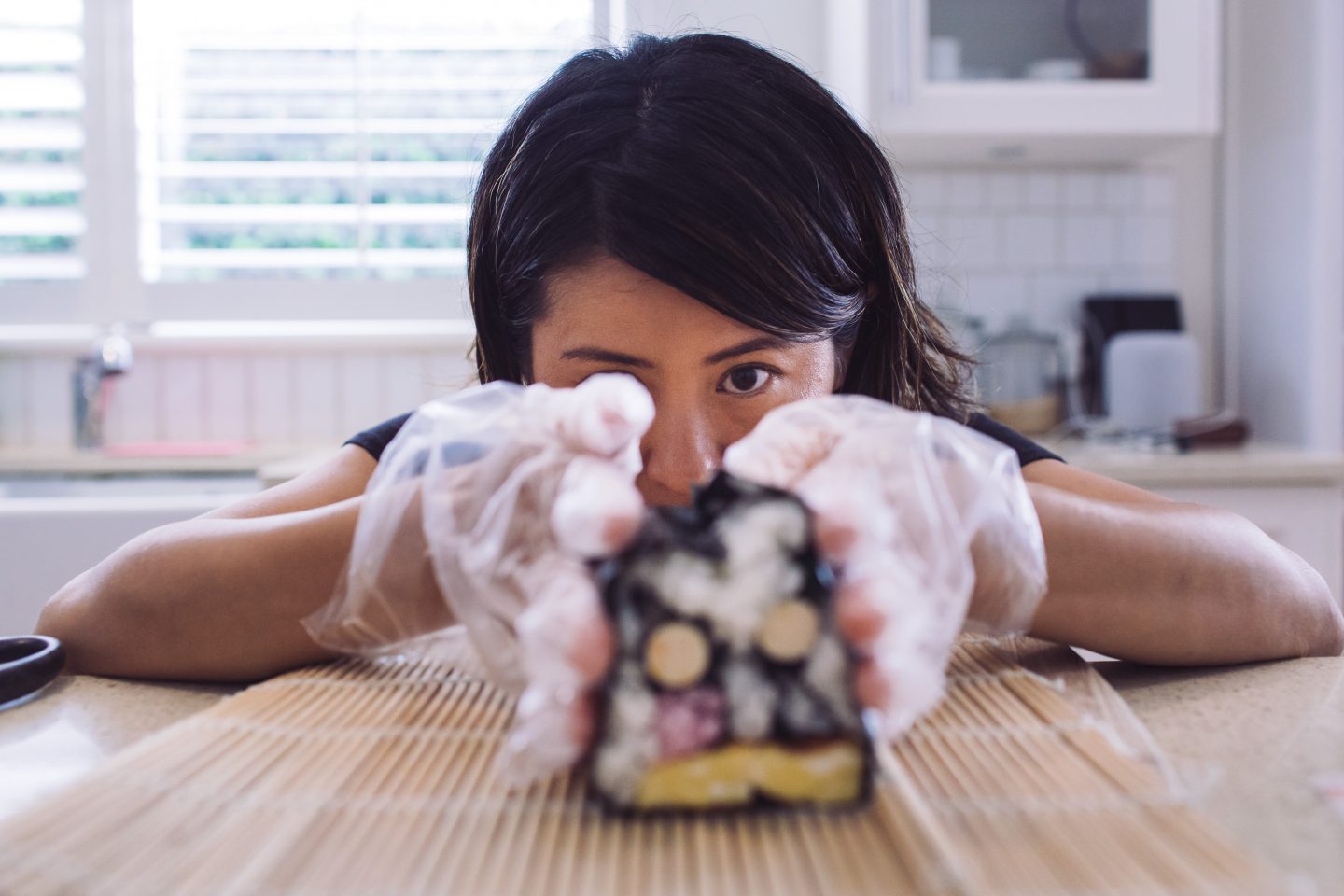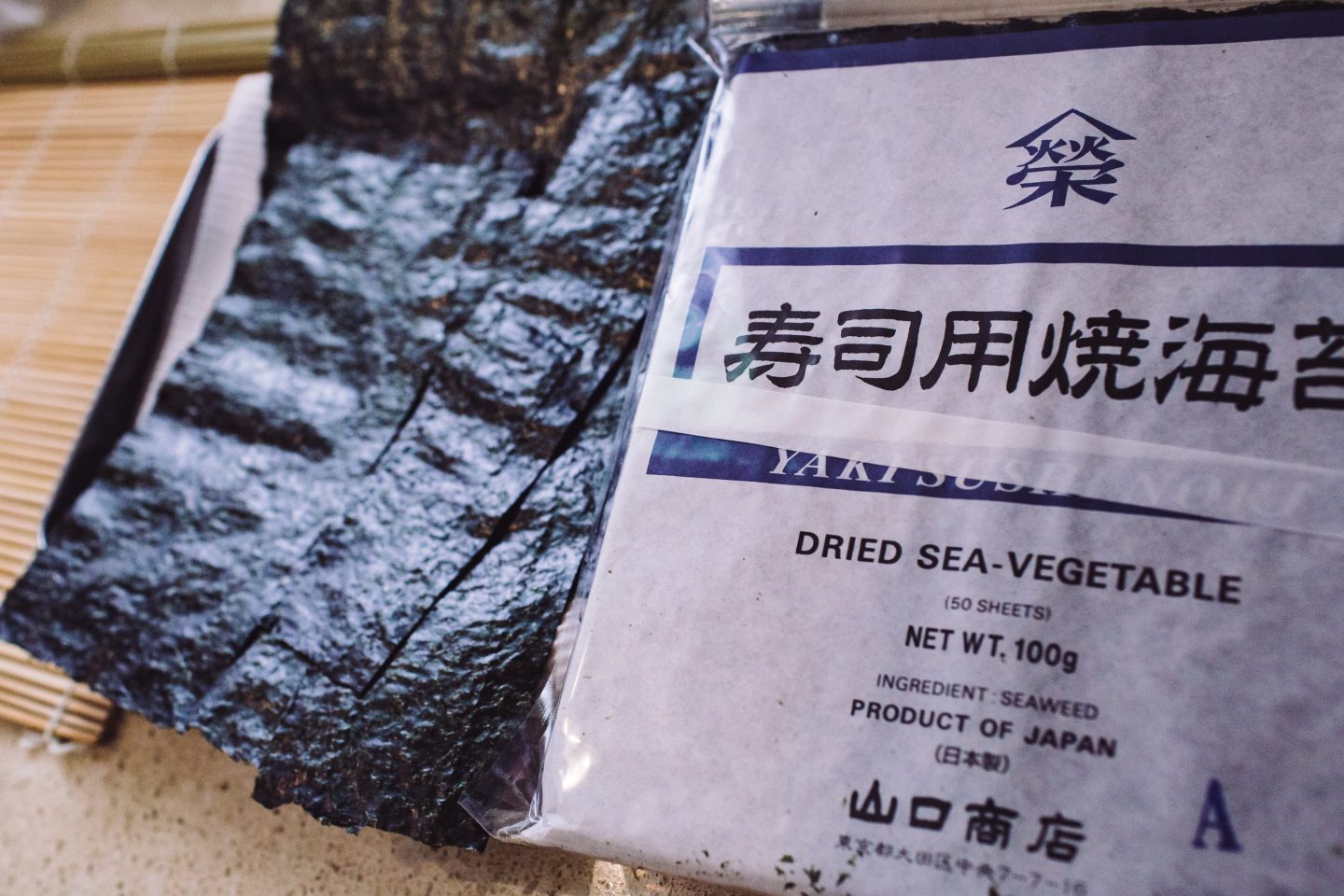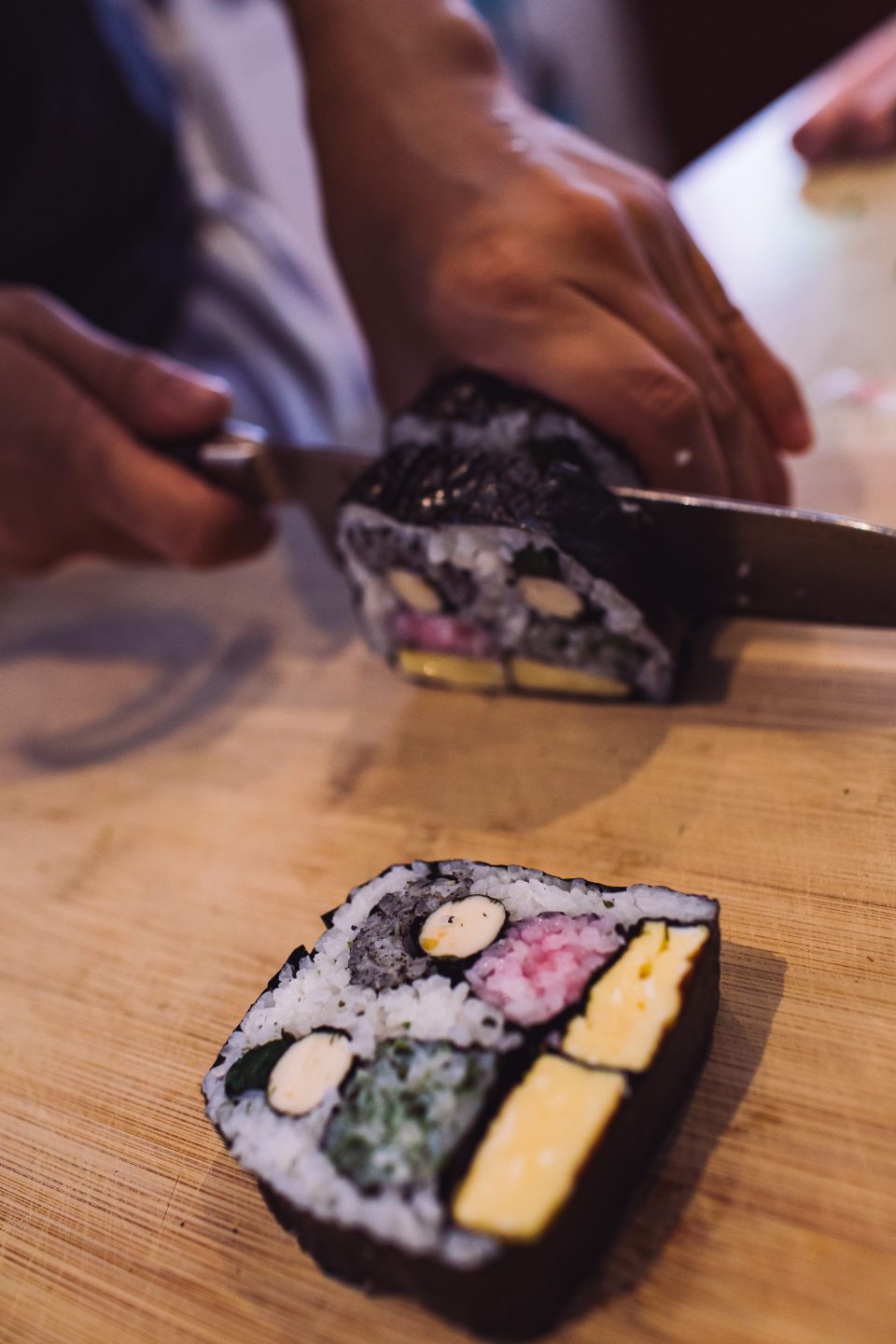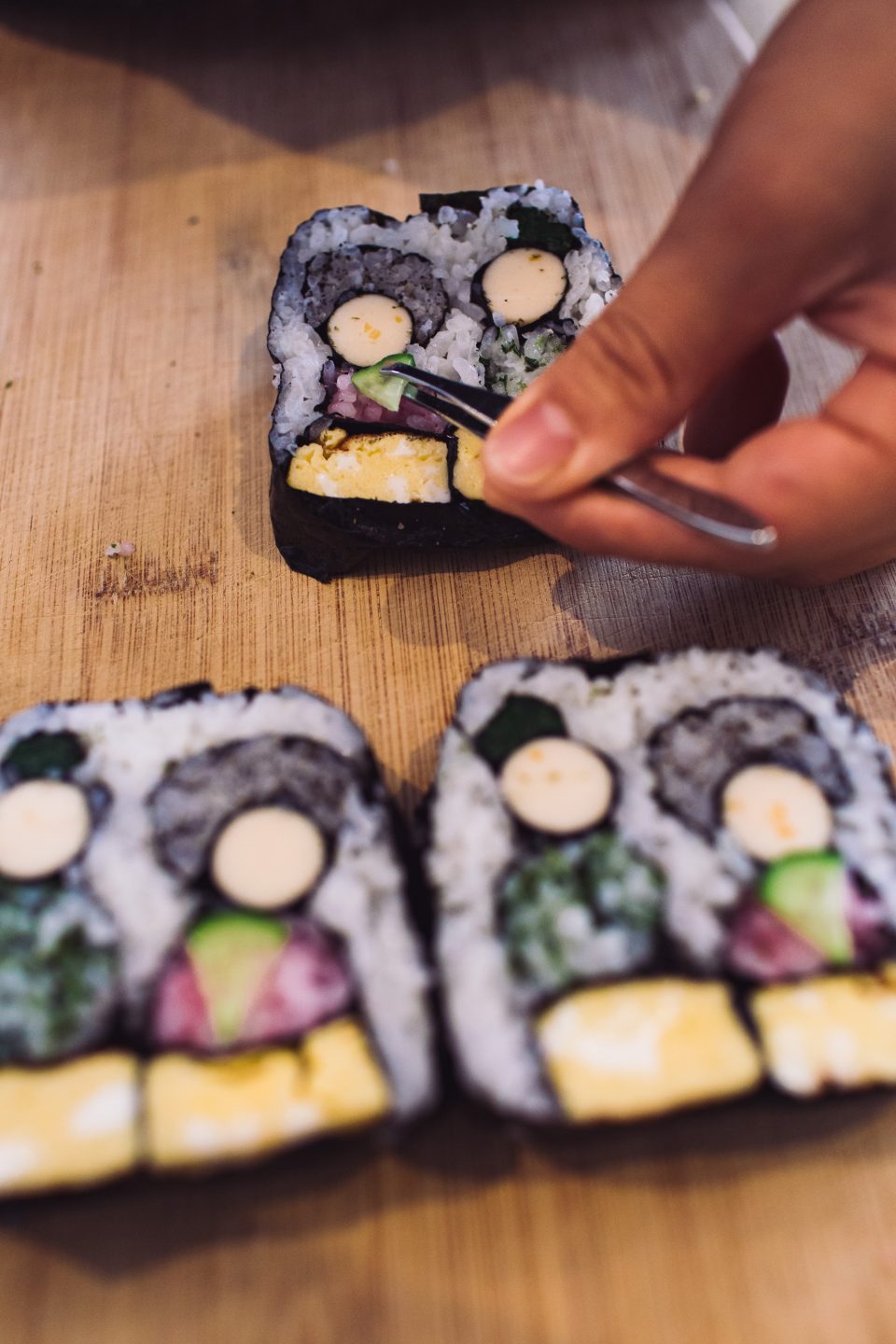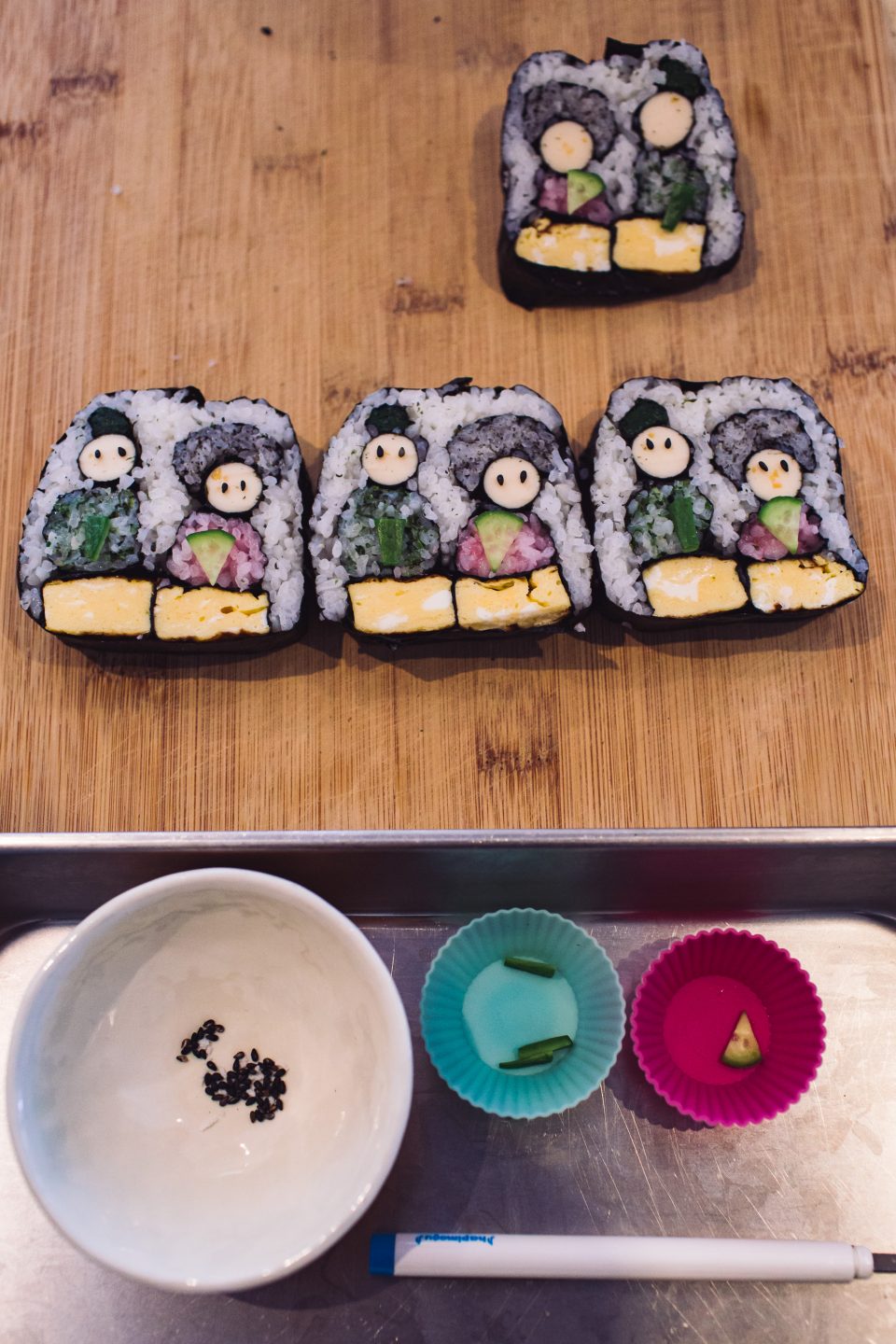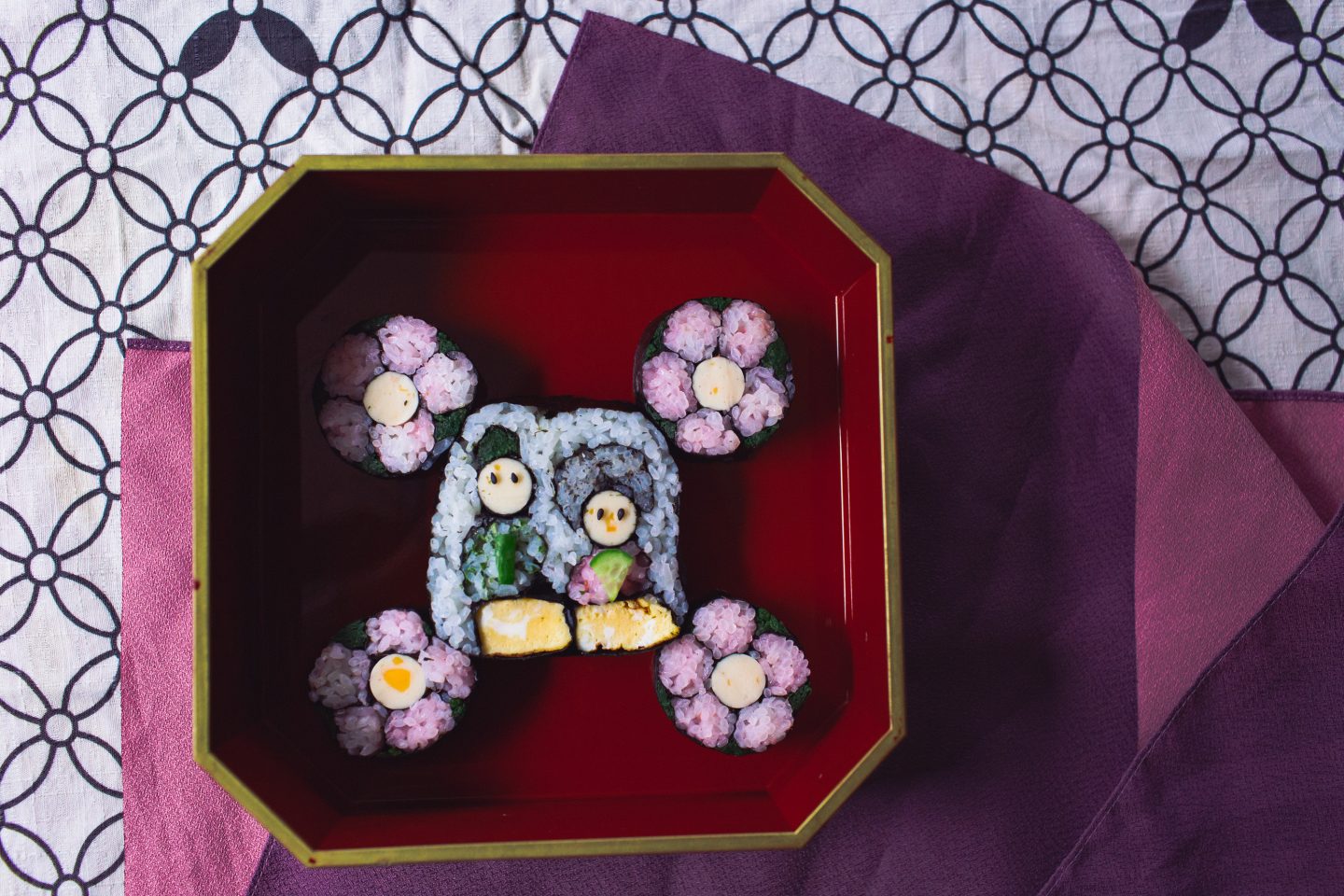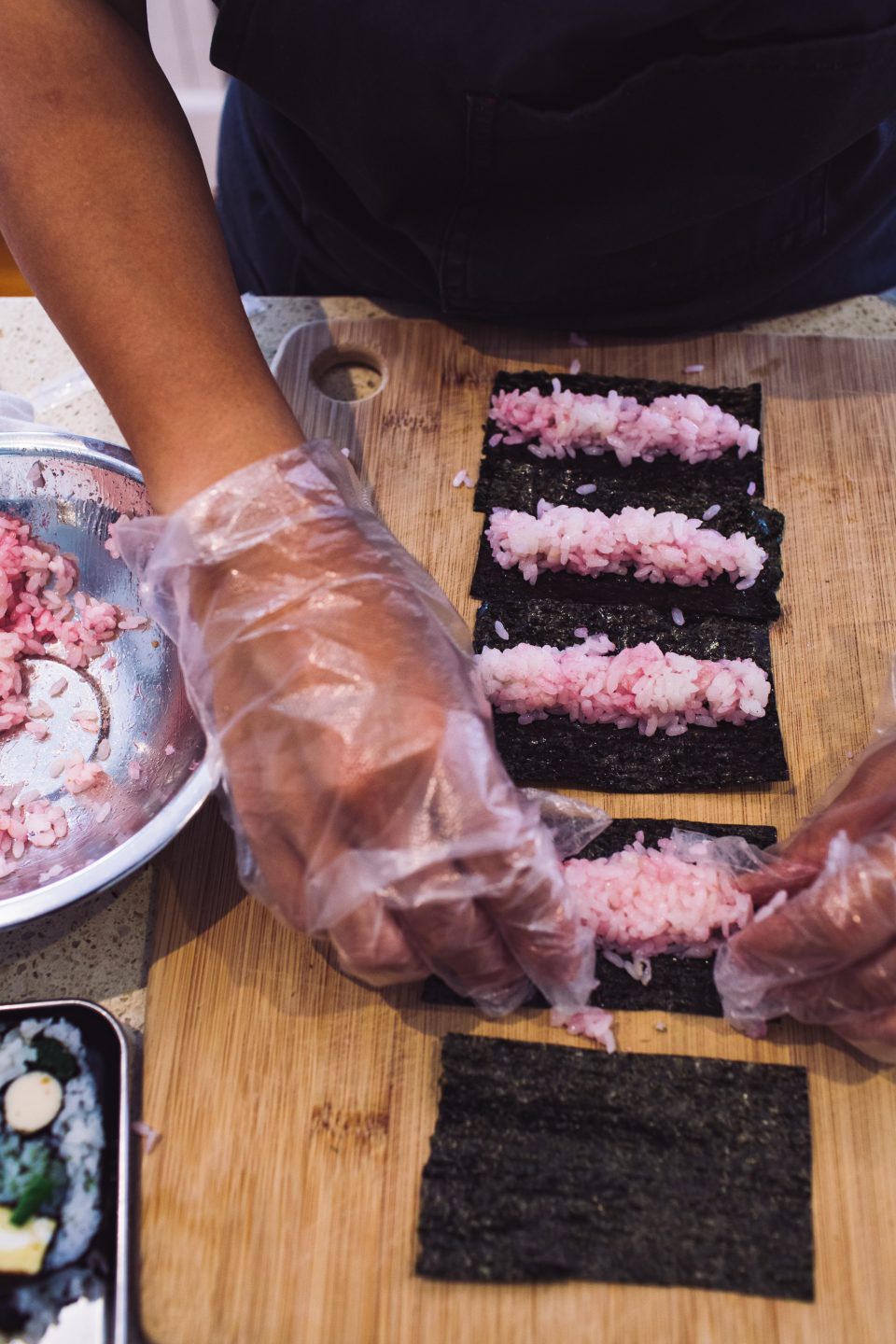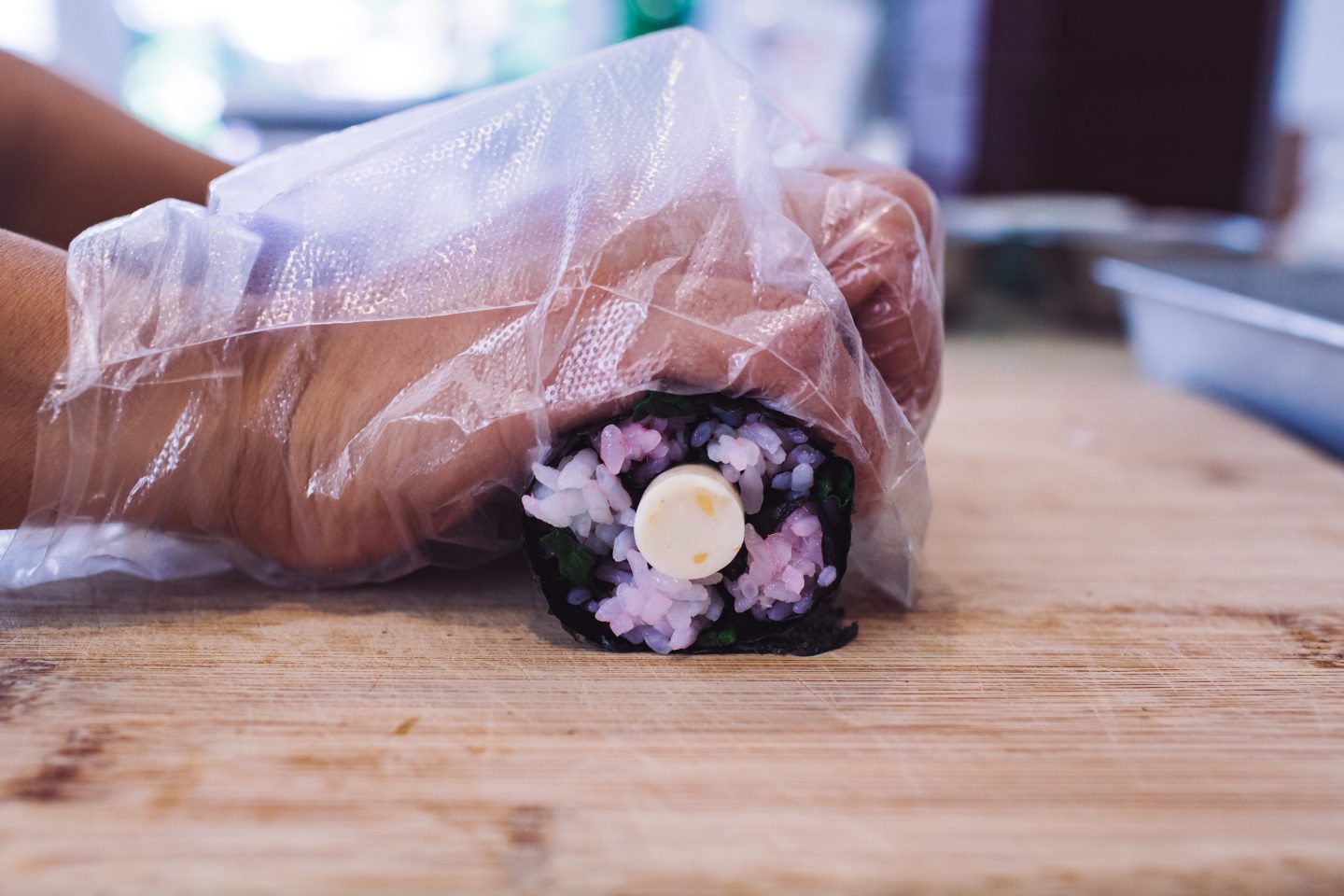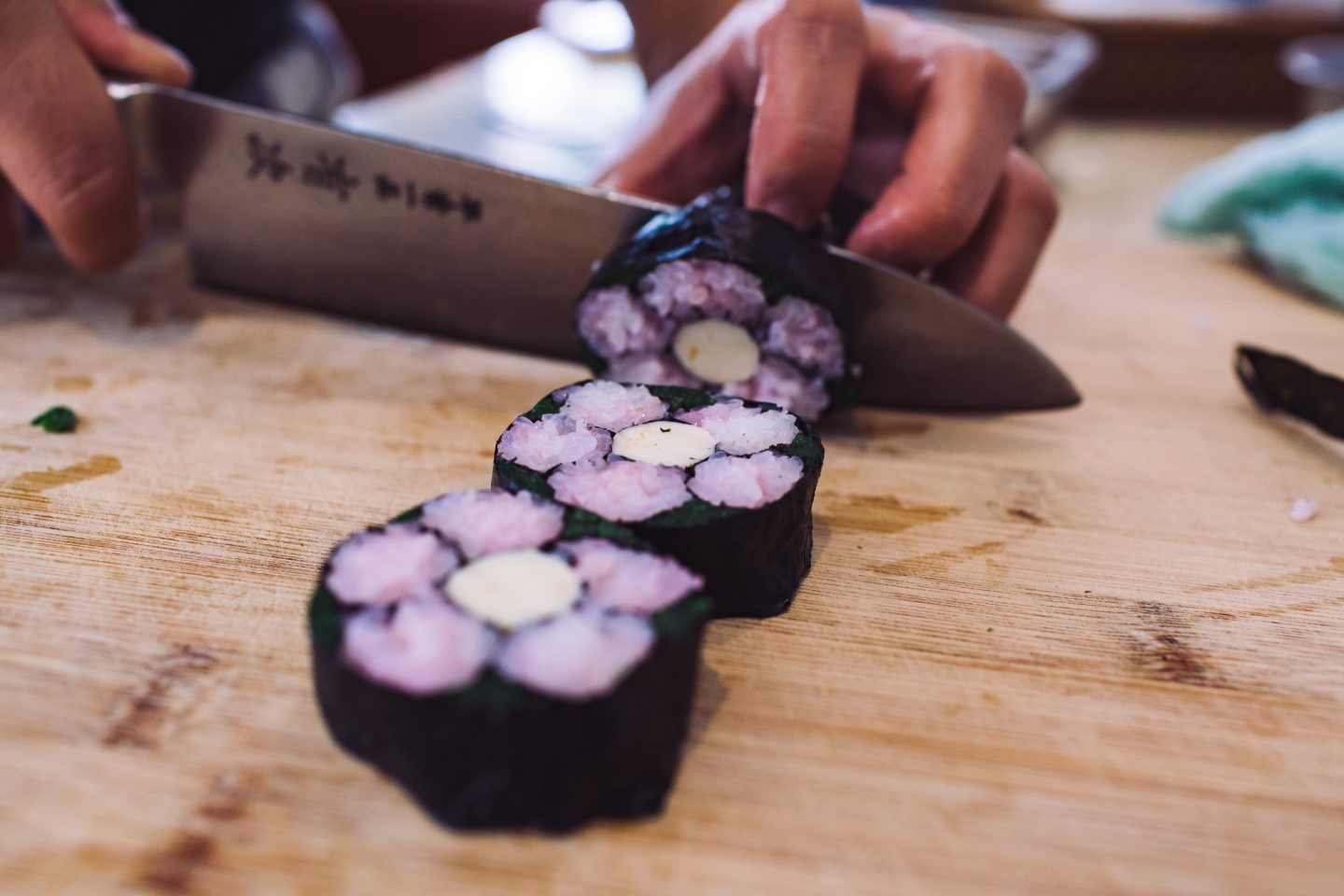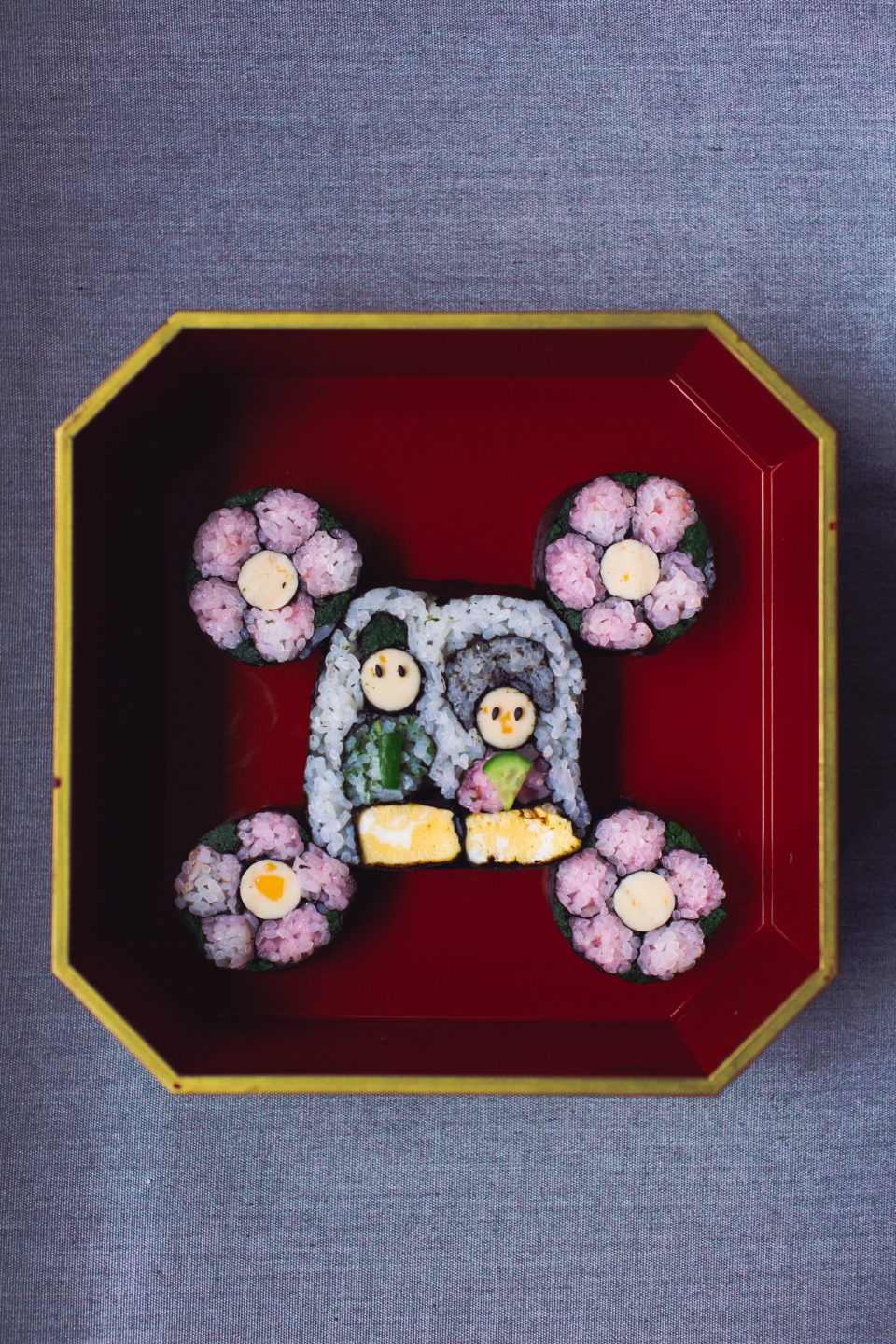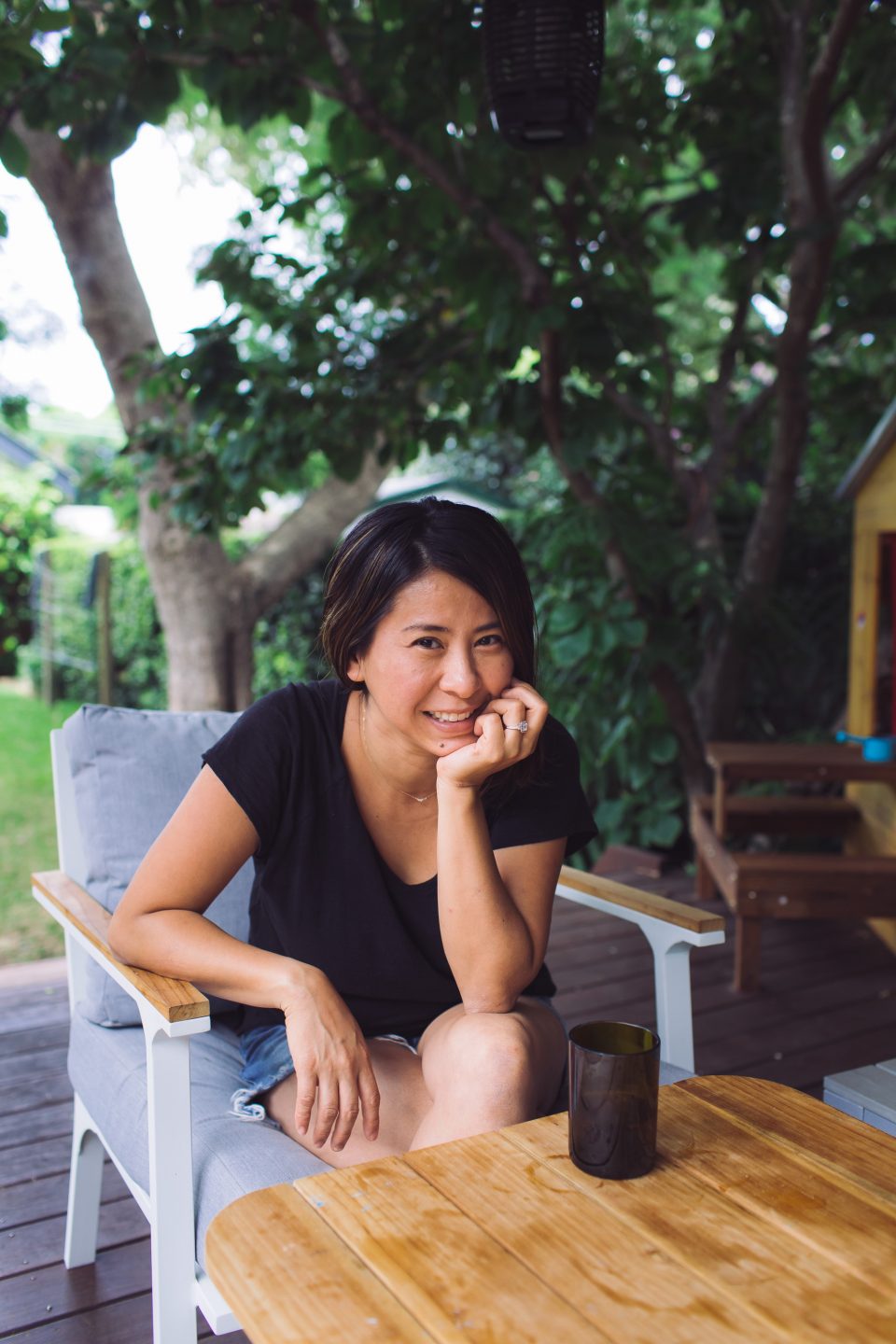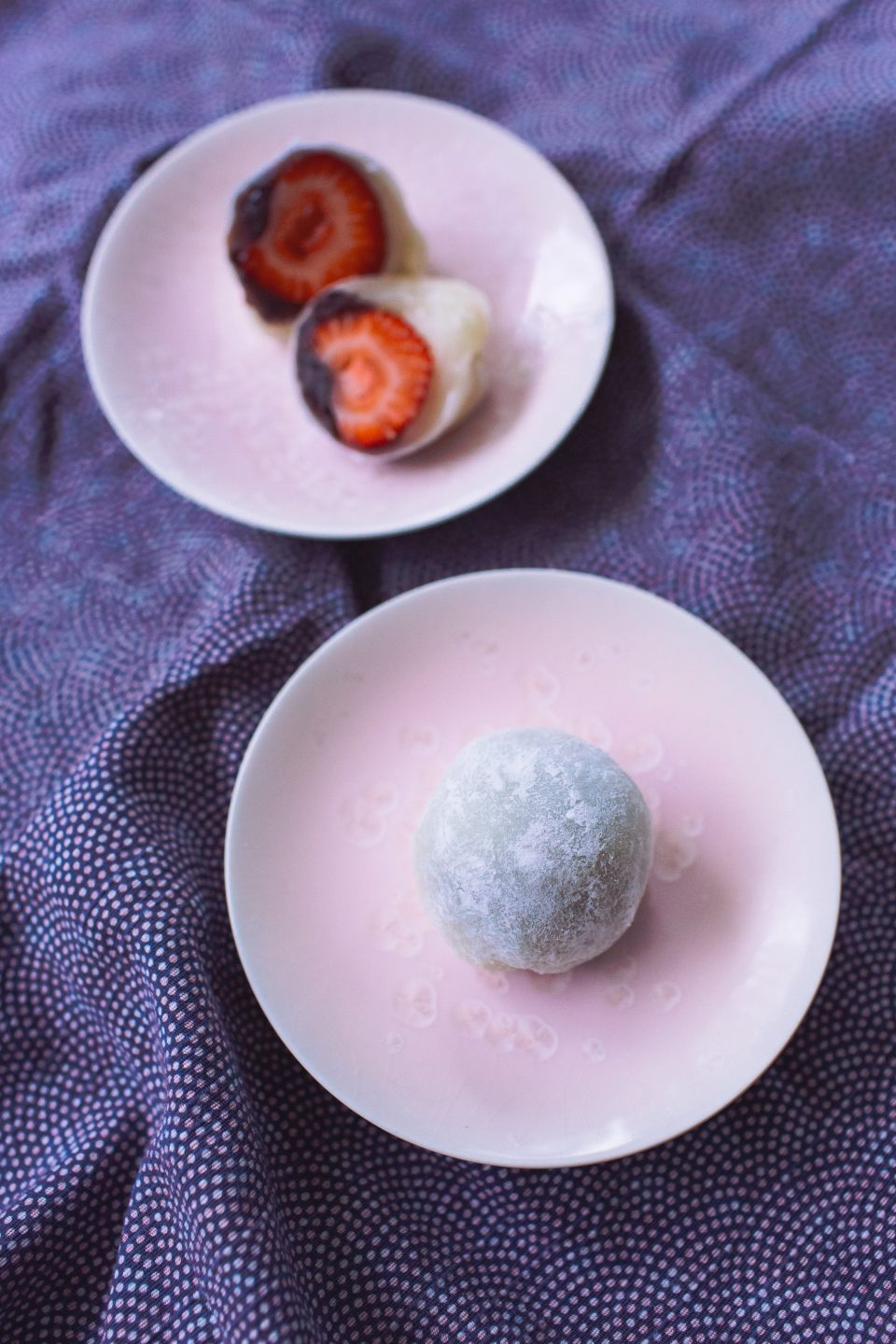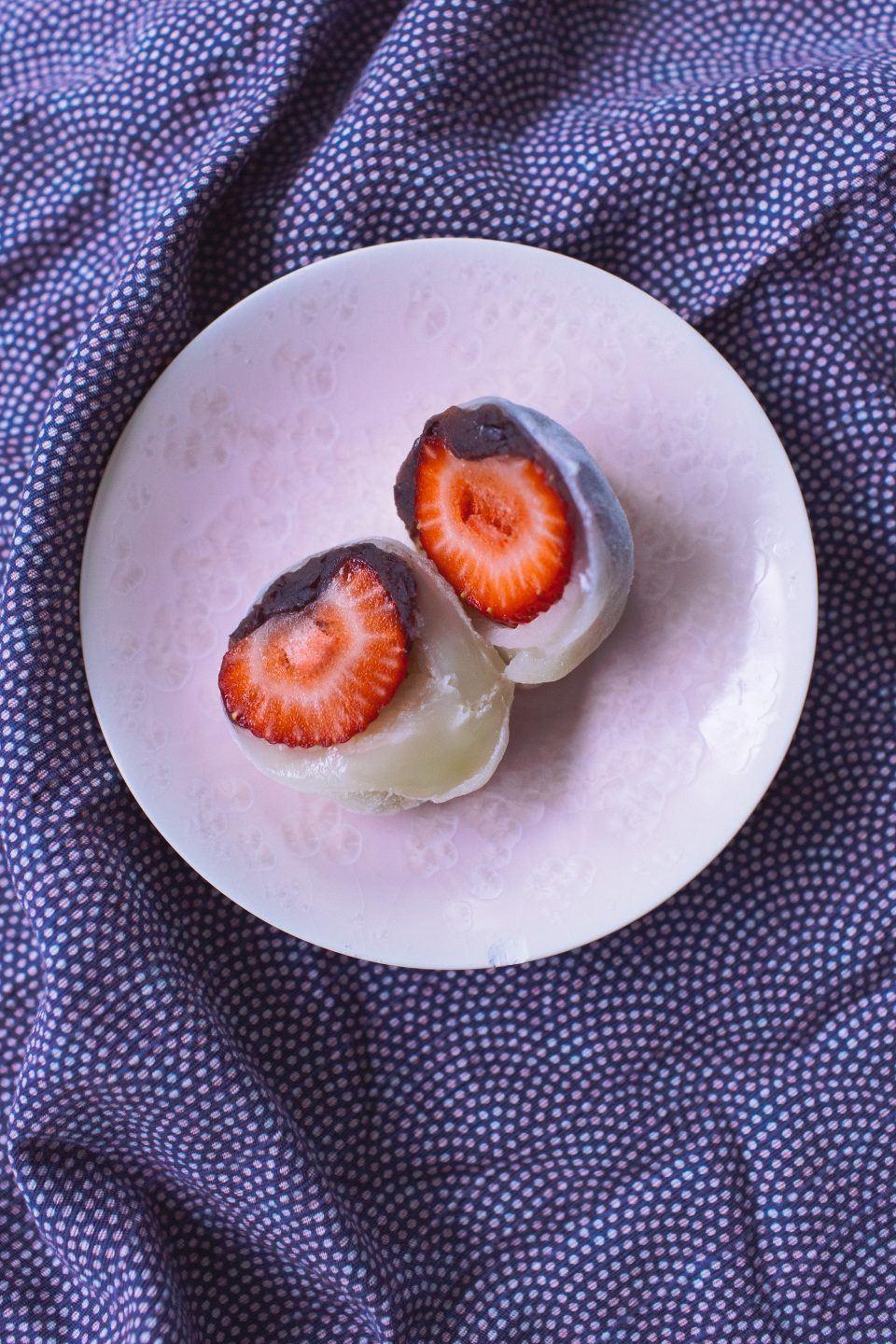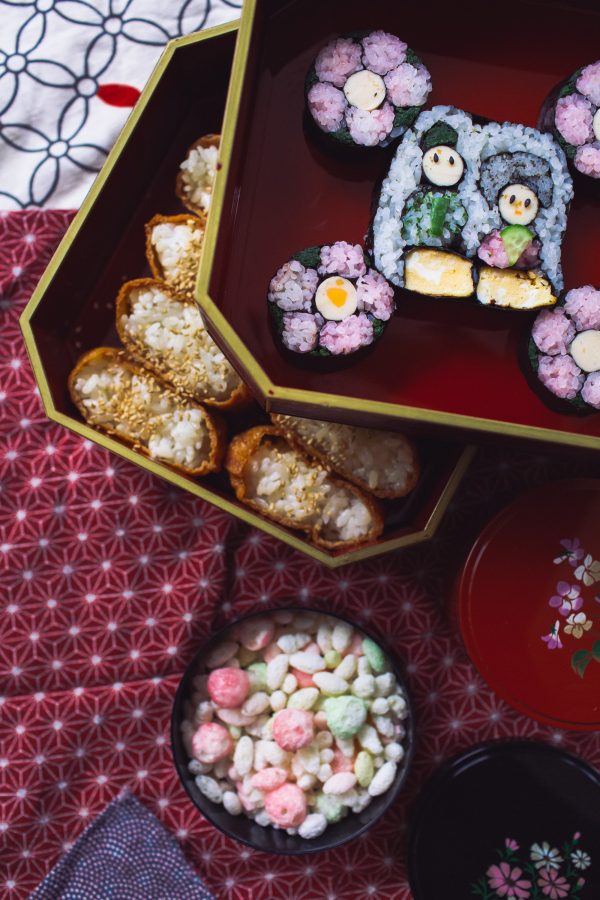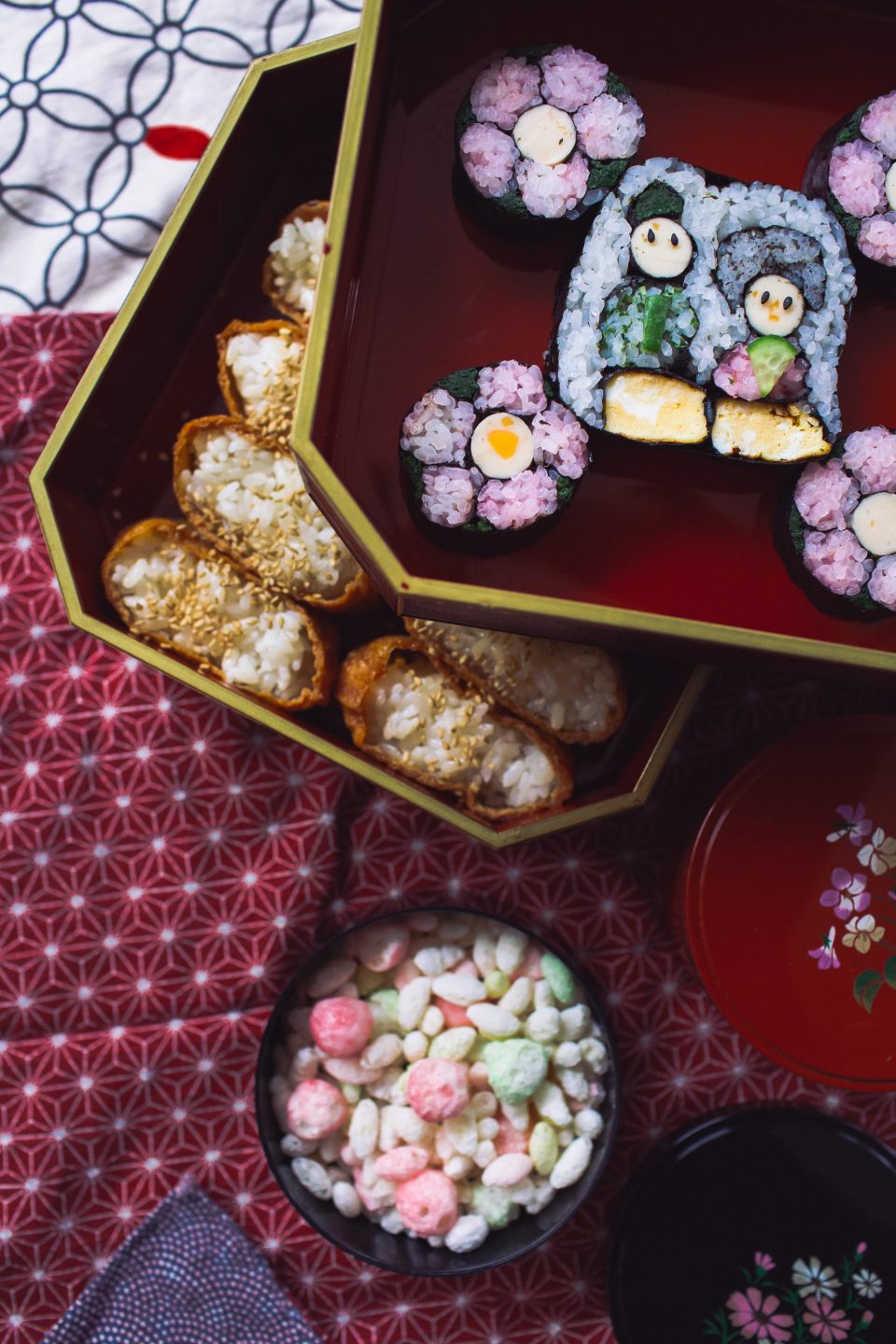 Hinamatsuri Makizushi
Prep time: | Cook time: | Serves 2
White Sushi Rice
White Sushi rice with black ground sesame
White Sushi rice with green seaweed
White Sushi rice with Pink fish floss
Seaweed
Omelet
Fish sausage
Spinach
Cucumber
Black Sesame seeds
Make your sushi rice by following the steps here https://makemysushi.com/Recipes/how-to-make-sushi-rice
Mix some of the sushi rice with ground black sesame, green seaweed and pink fish floss.
Wrap the omelet, fish sausage and boiled spinach with seaweed to create outline.
Wrap the the 3 coloured sushi rice also with seaweed to create outline.
Arrange all parts together with white sushi rice on a big sheet of seaweed and wrap tightly.
Cut to about 1 inch thick with a sharp knife.