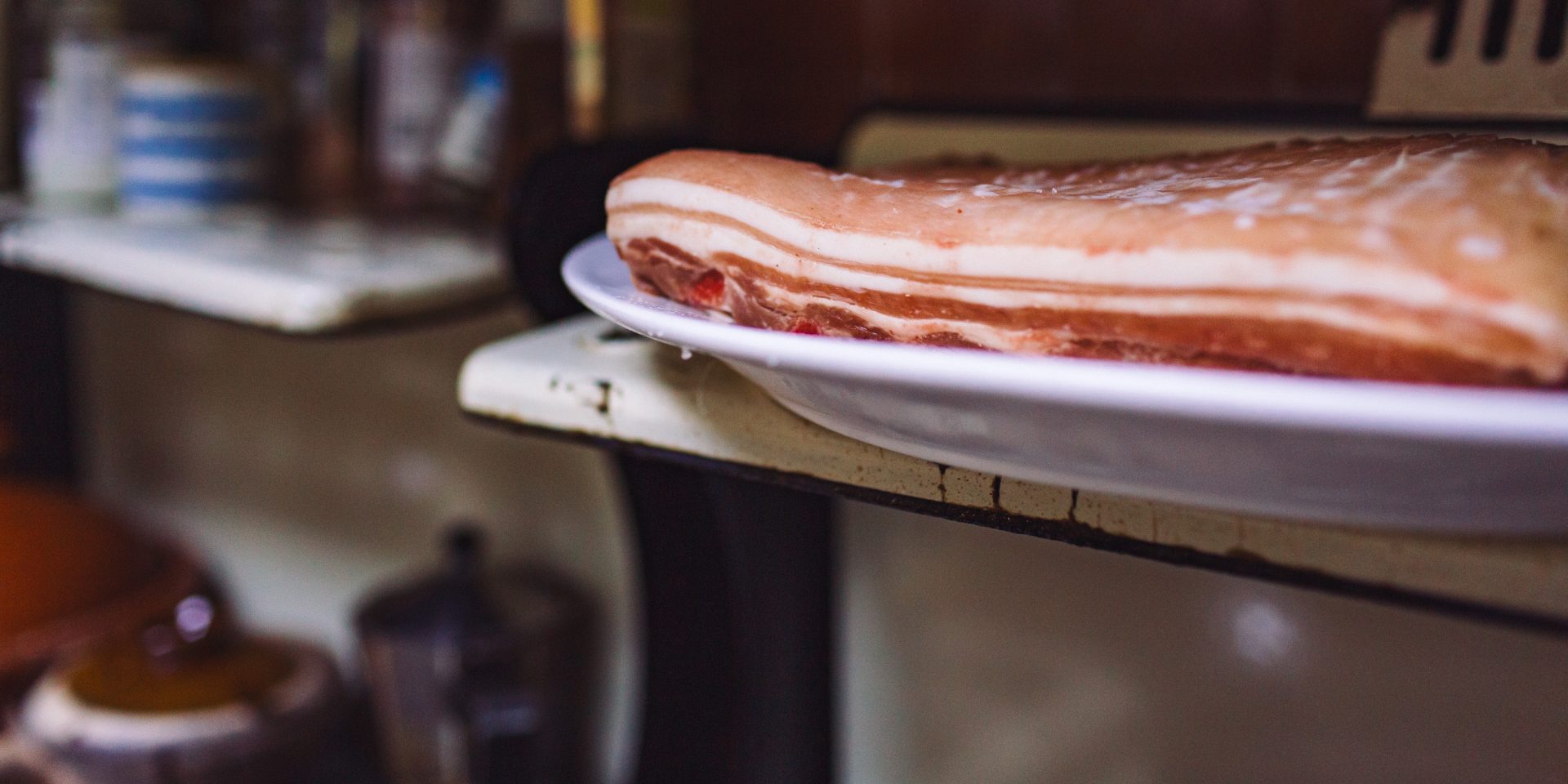 "We don't eat that much meat but when we do eat it, it's gotta be a real good dish."
Kim prepared this excellent crispy pork belly with a big flavour kick of Szechuan peppercorns and strong infusion of Chinese Five Spice. Surprisingly easy to prepare, just need to plan a night in advance for a great crackling reward. In this recipe Kim used the pre-scored free range pork belly from The Fairlight Butcher for its taste and great environment the pig lived in.
Family origin
French Scandinavian
I can't live without
Chinese restaurant, Surfing, Ocean
Occupation
Mummager (Mum+Manager)
Dream Job
Interior Stylist
Currently I'm obsessed with
My vegetable garden and my new surfboard
Childhood taste
Vegemite on toast
I will always have in my pantry
Gin, tin tomatoes, chickpeas
I learnt to cook from
My husband & myself
Currently I'm listening to
Ocean Alley
One day I must visit
Agean Sea
Go to meal
Dumplings, Thai, Vietnamese
I am really good at
Making a fire , sun baking, sneaking to the beach
The unforgettable meal
Perth, freshly caught lobster in WA Rottnest island cooked in the sand by my husband
Favourite spice
Szechuan pepper
Best flavour combo
Blood orange gin & tonic
Guilty pleasure
Surfing and dark chocolate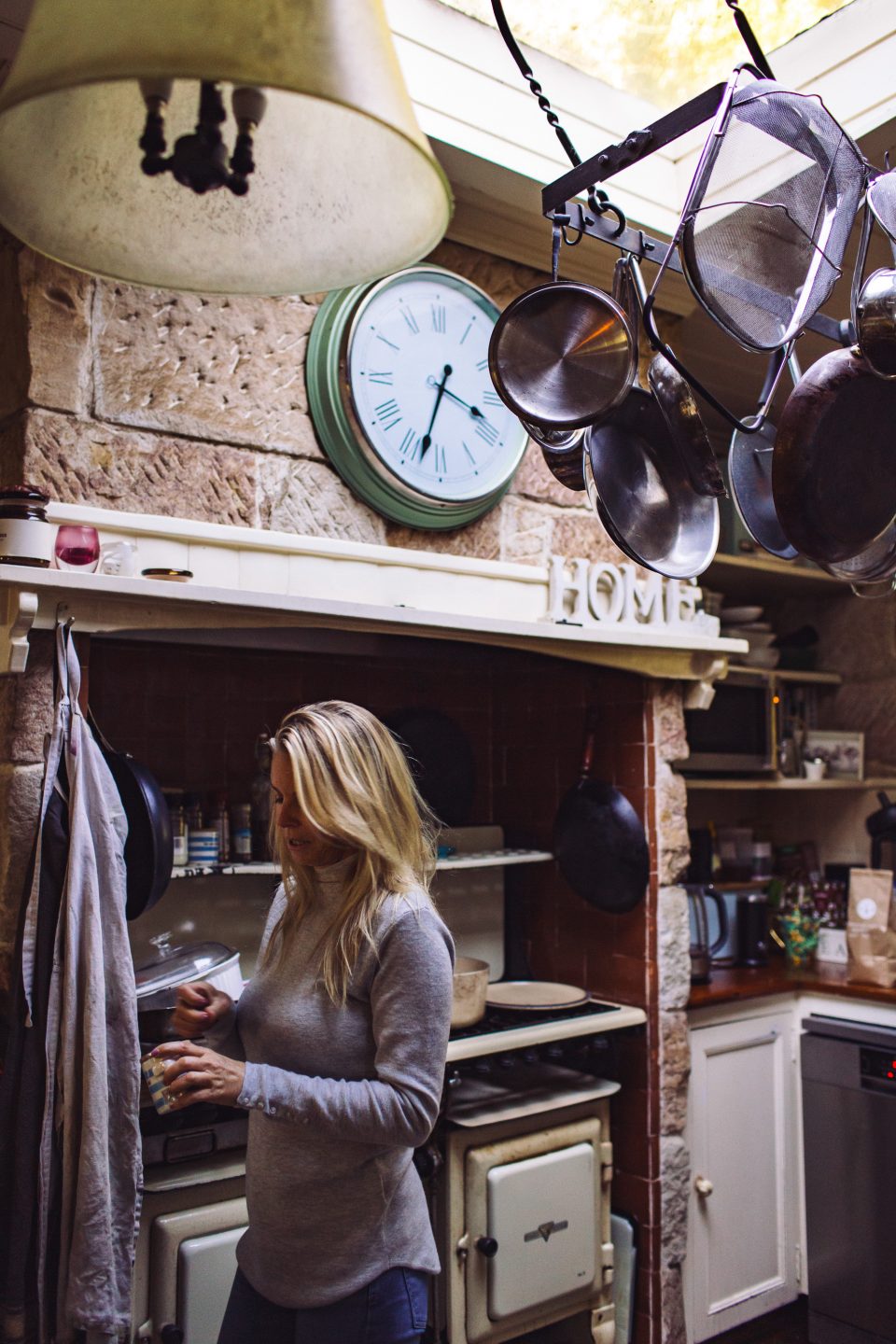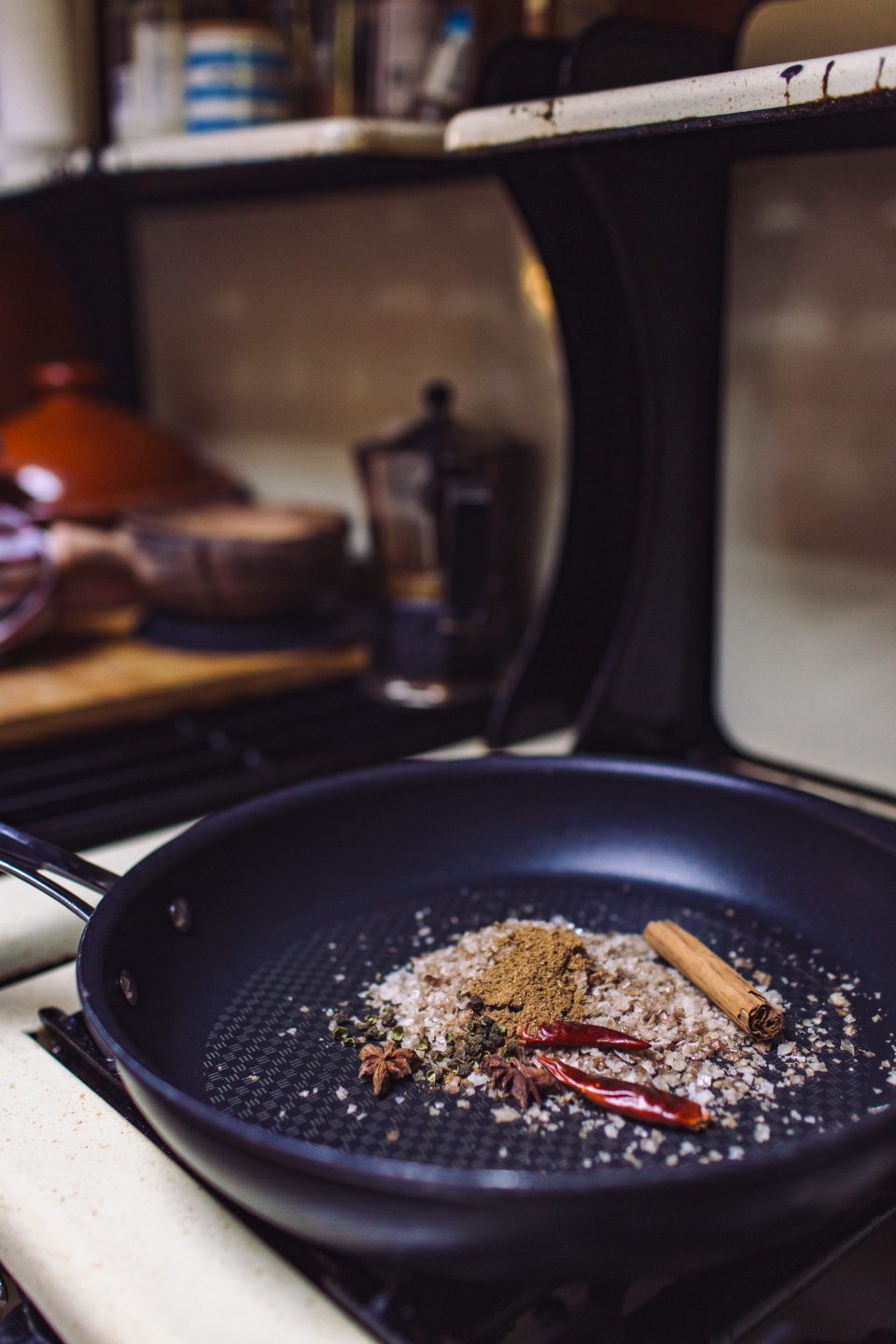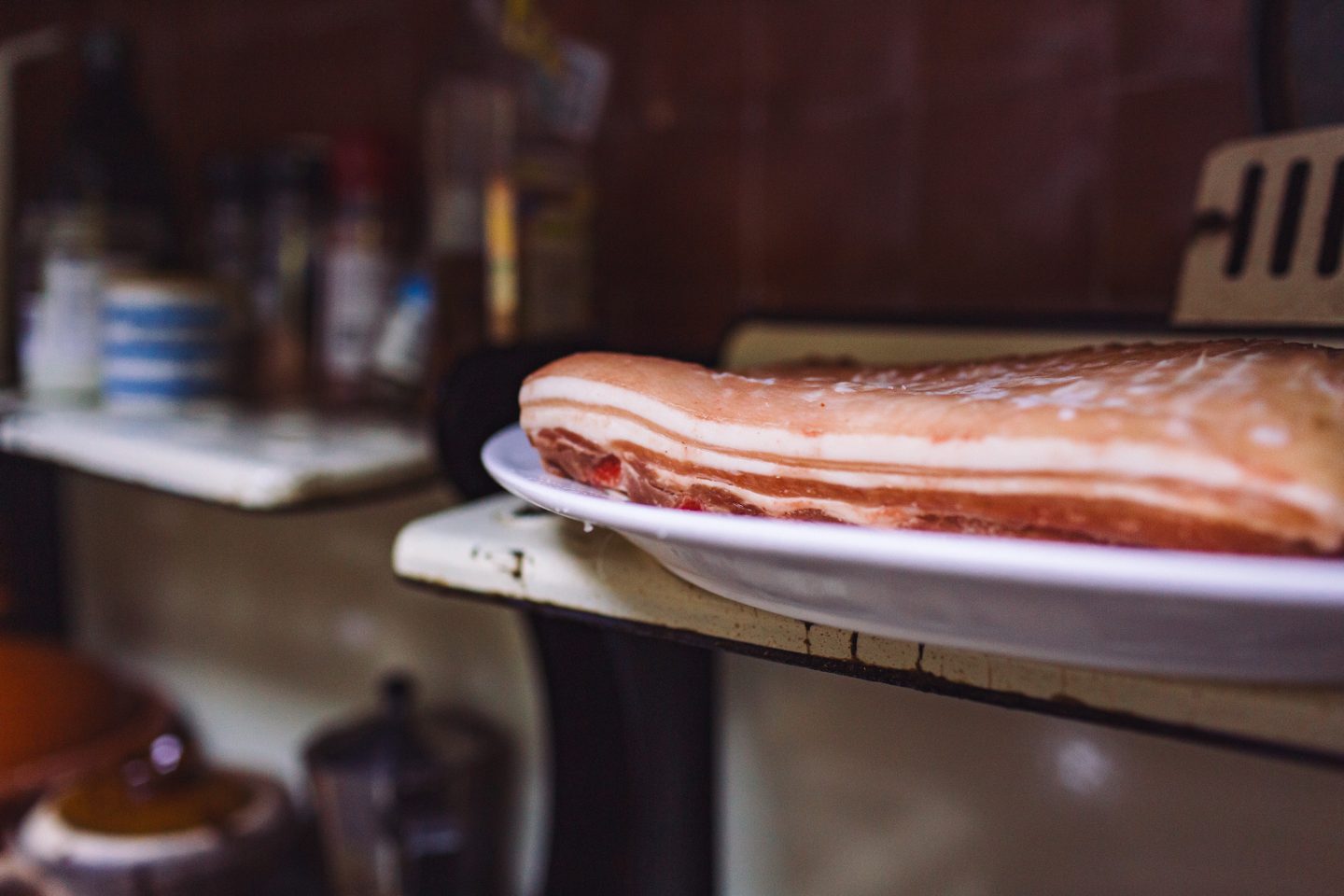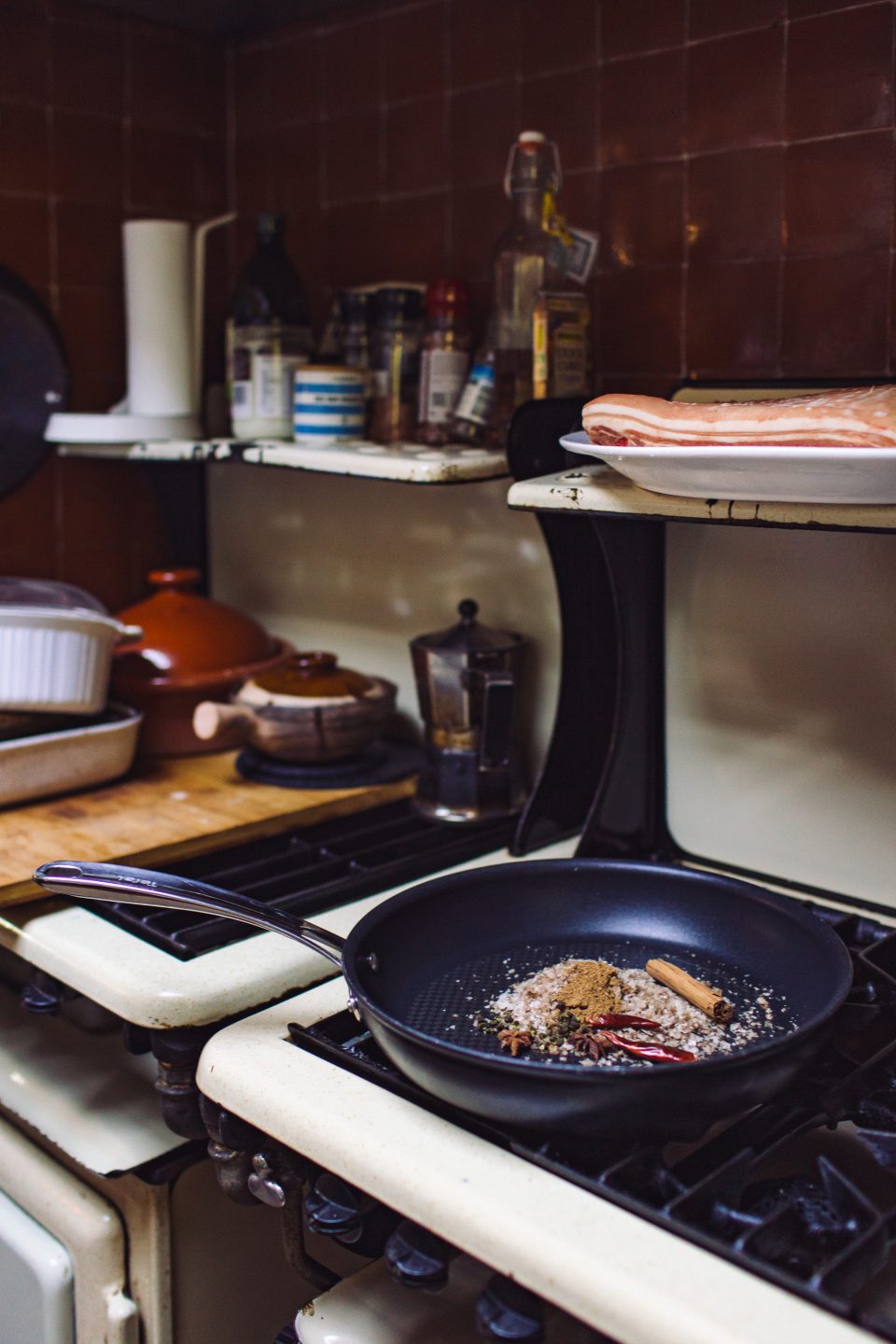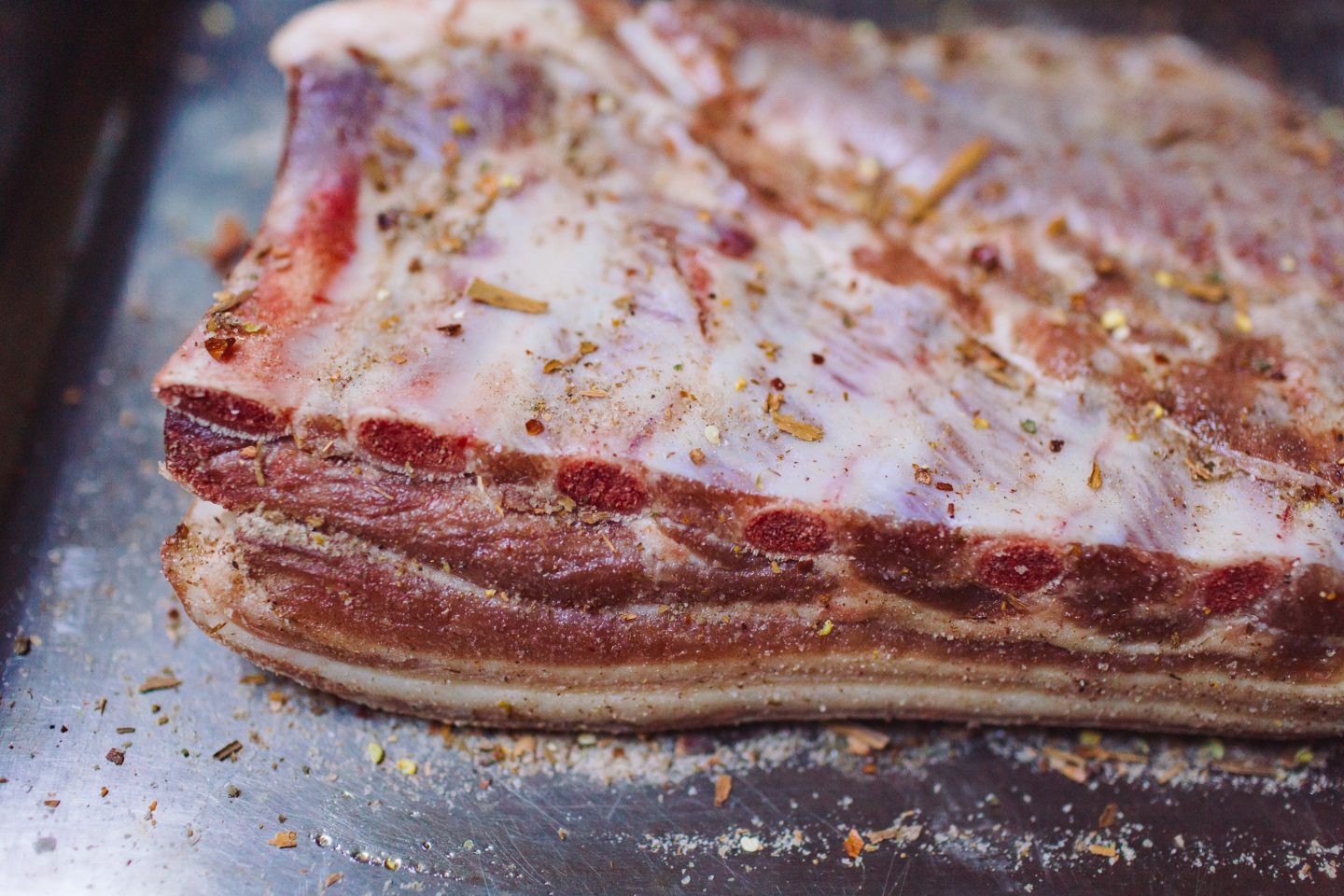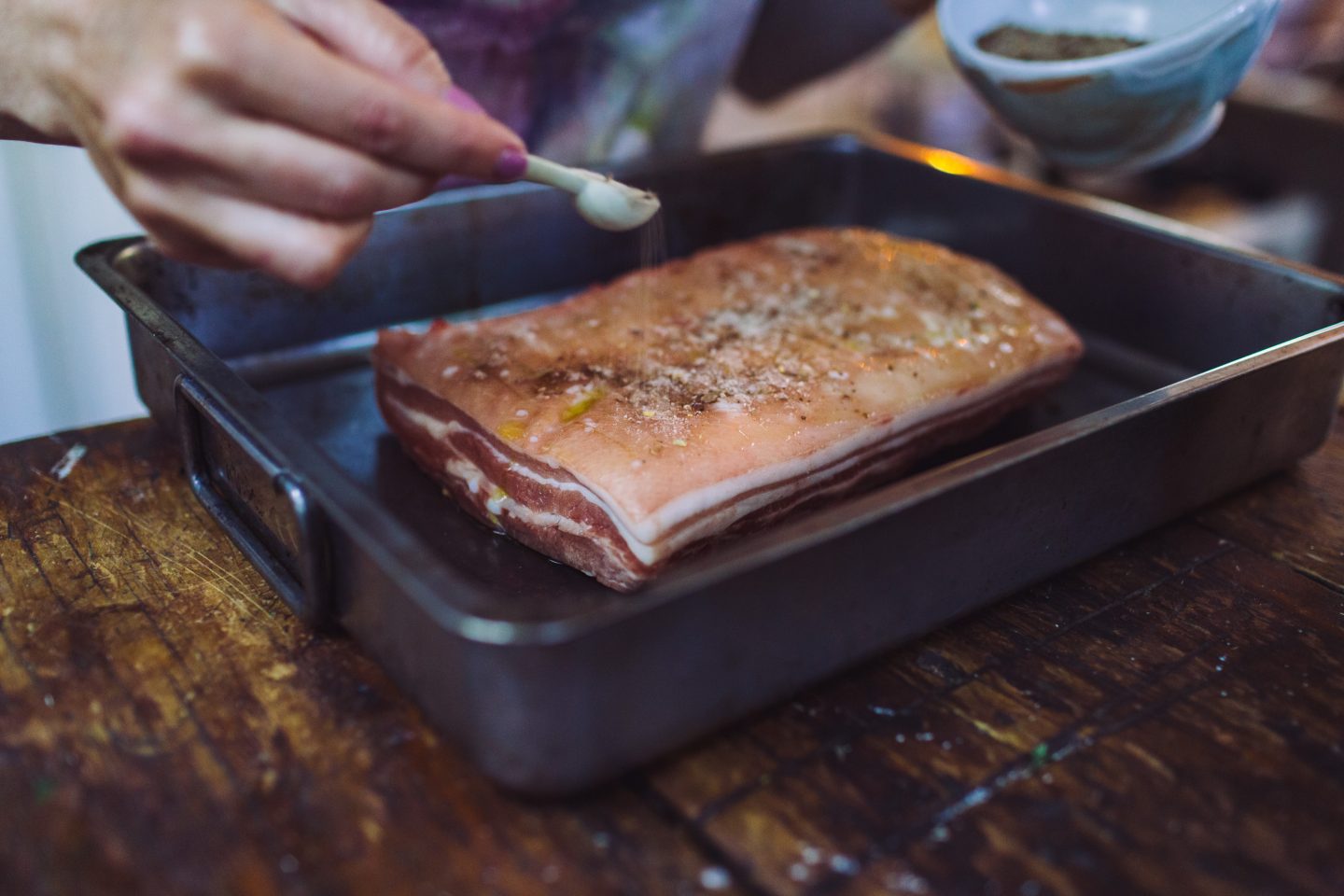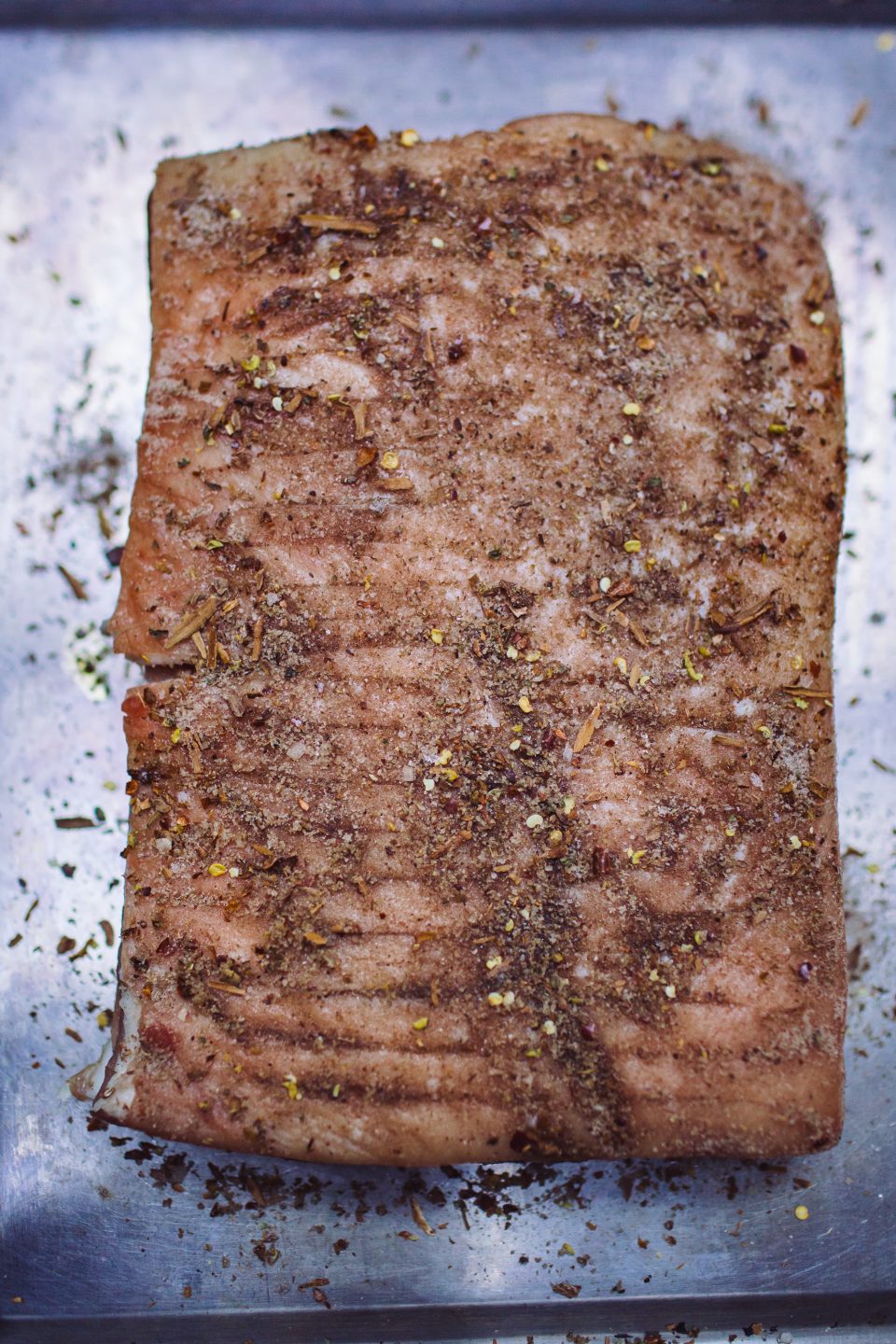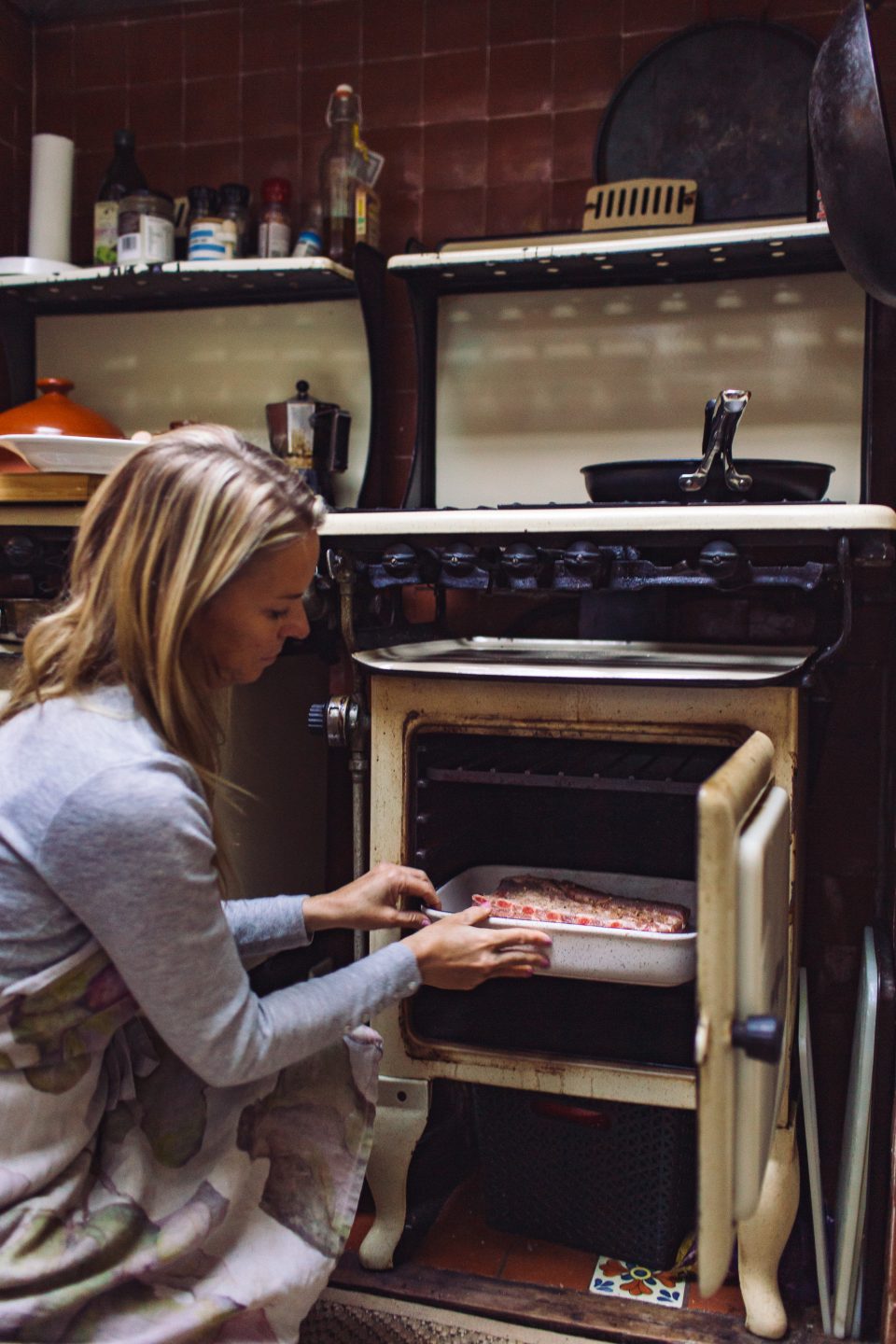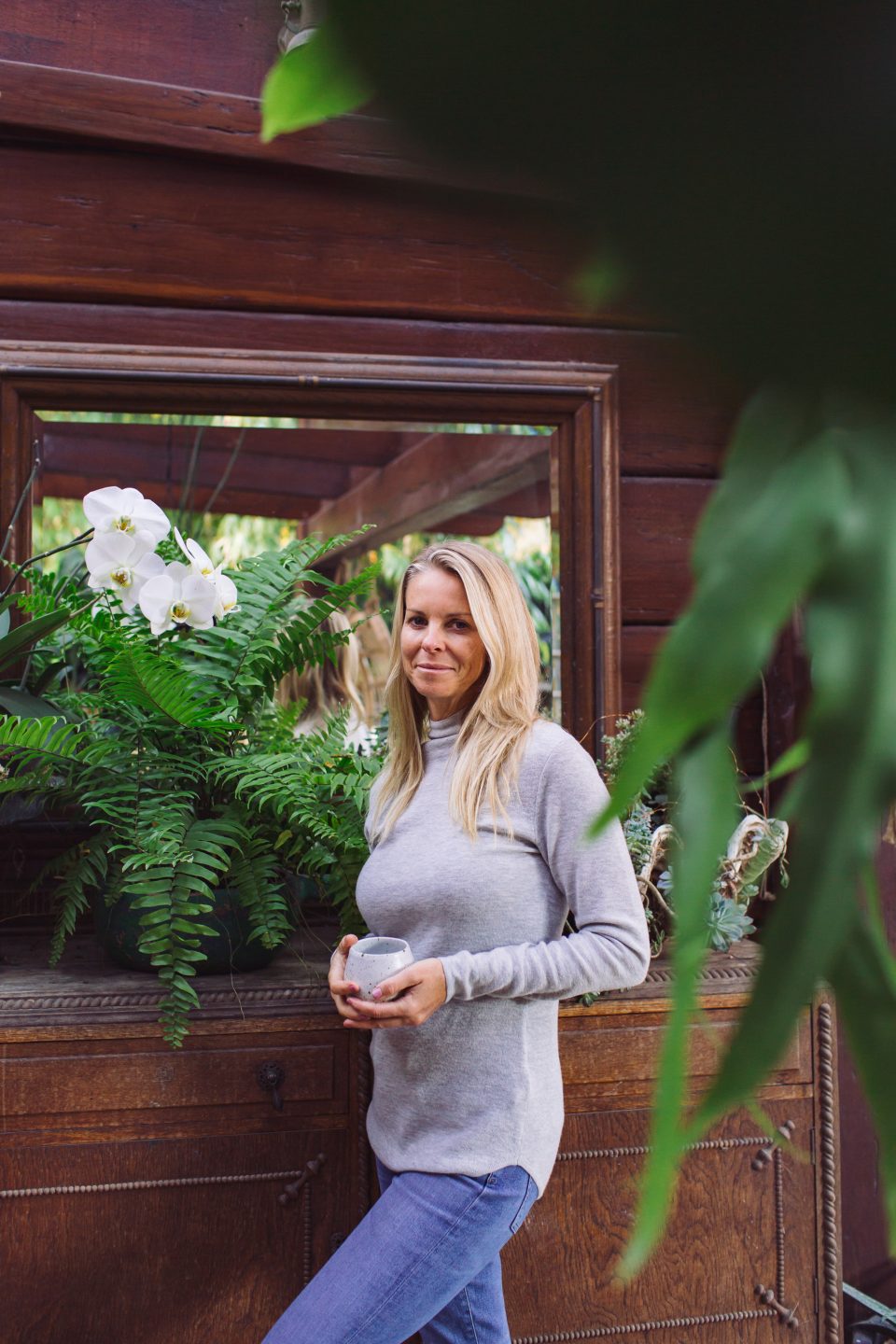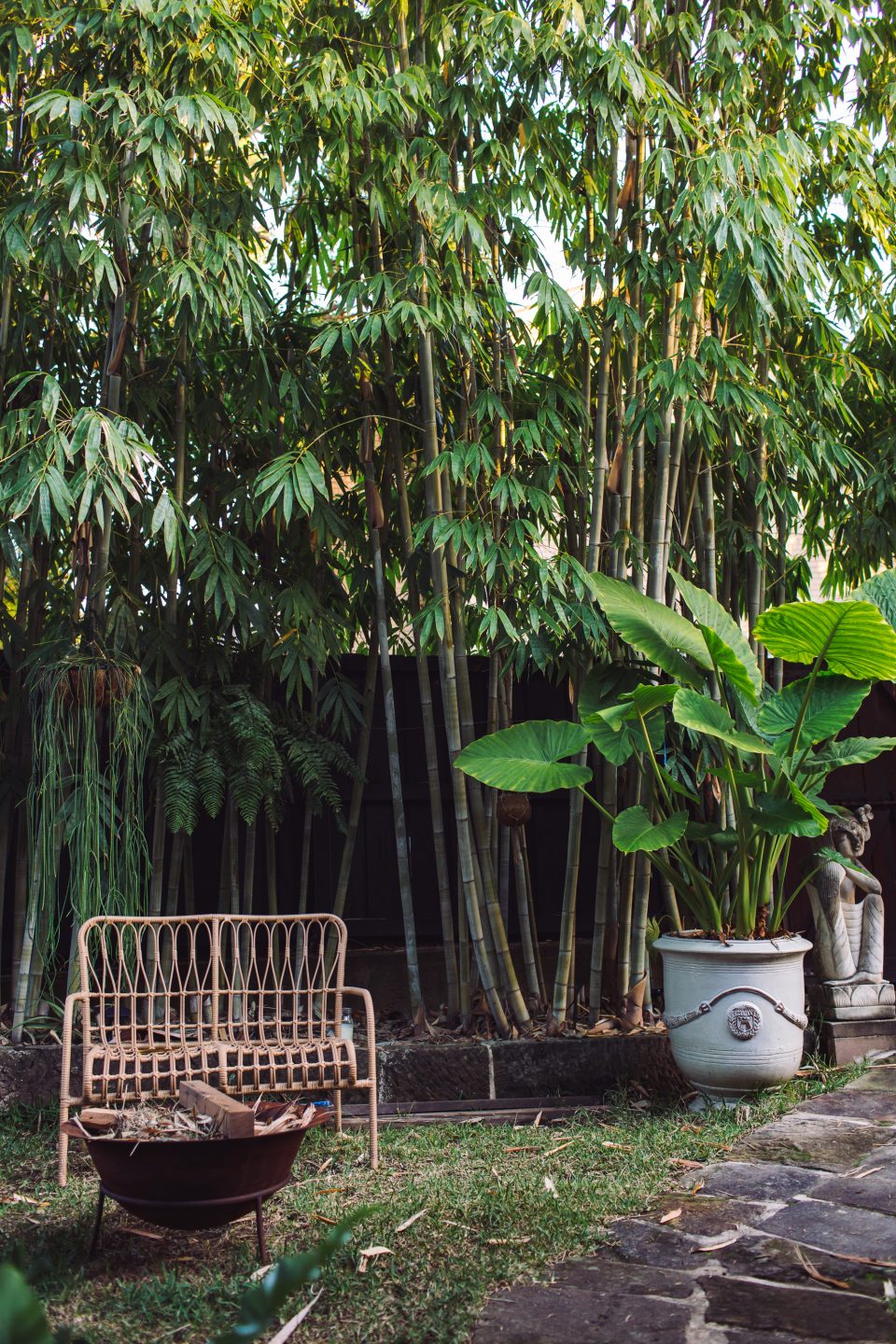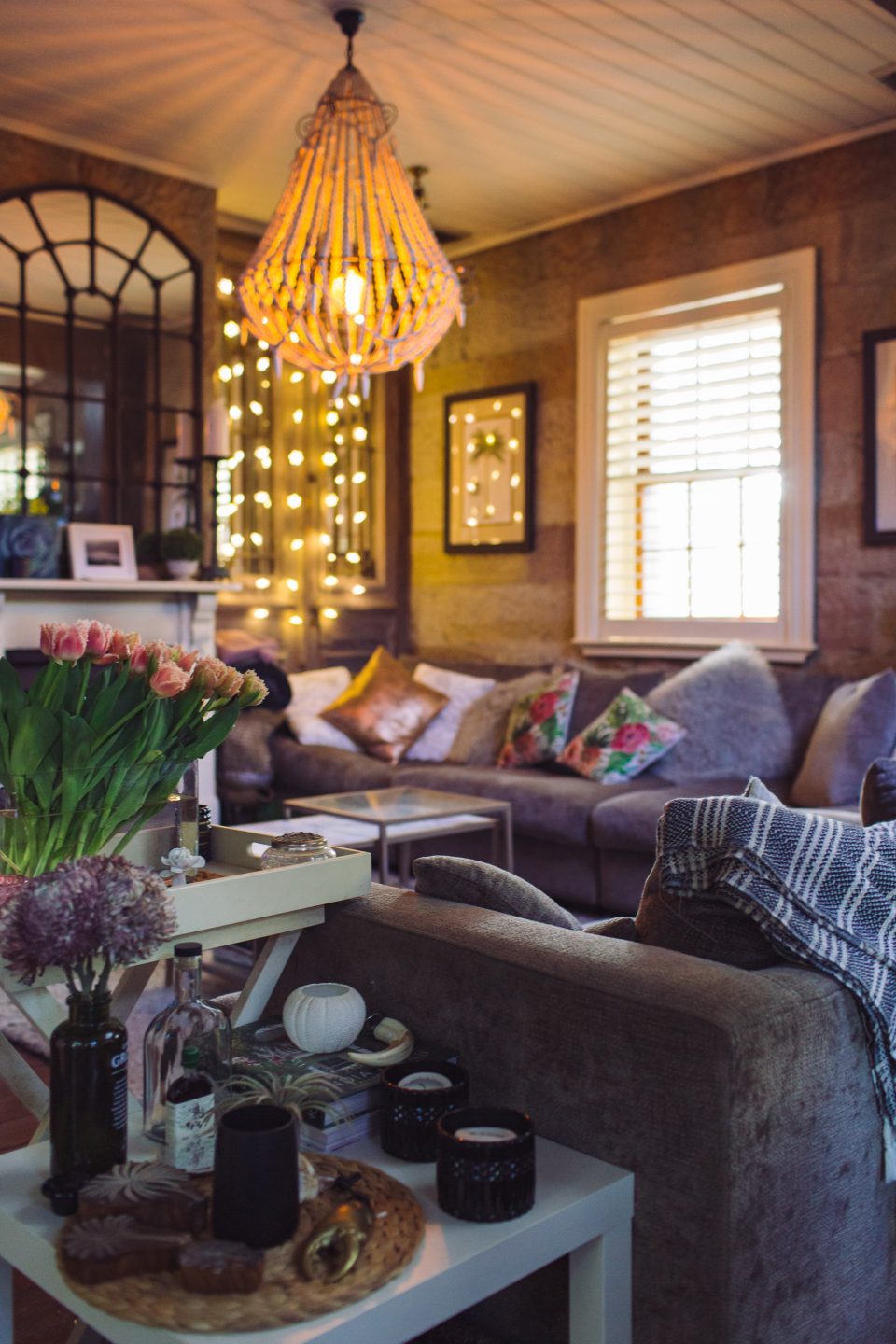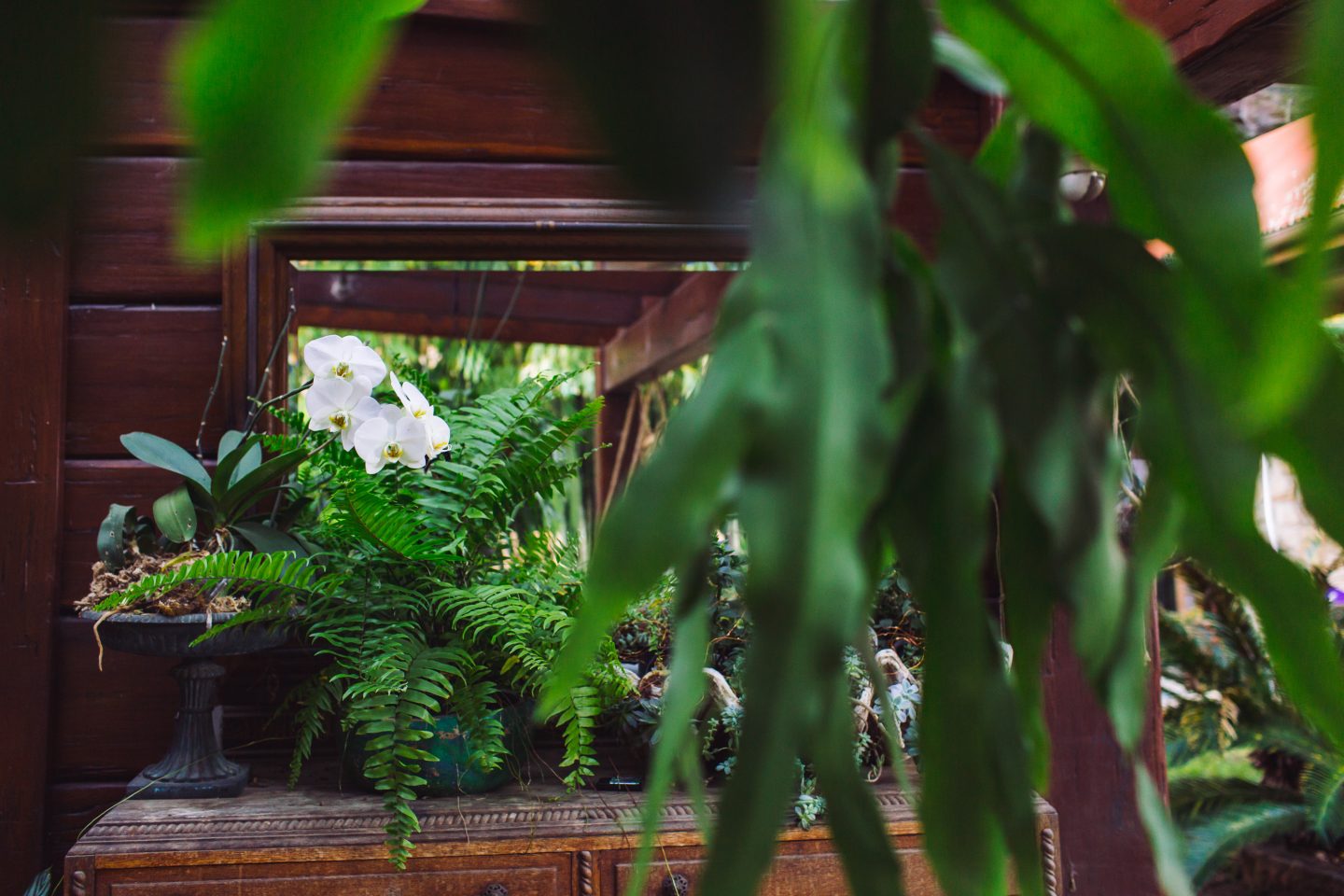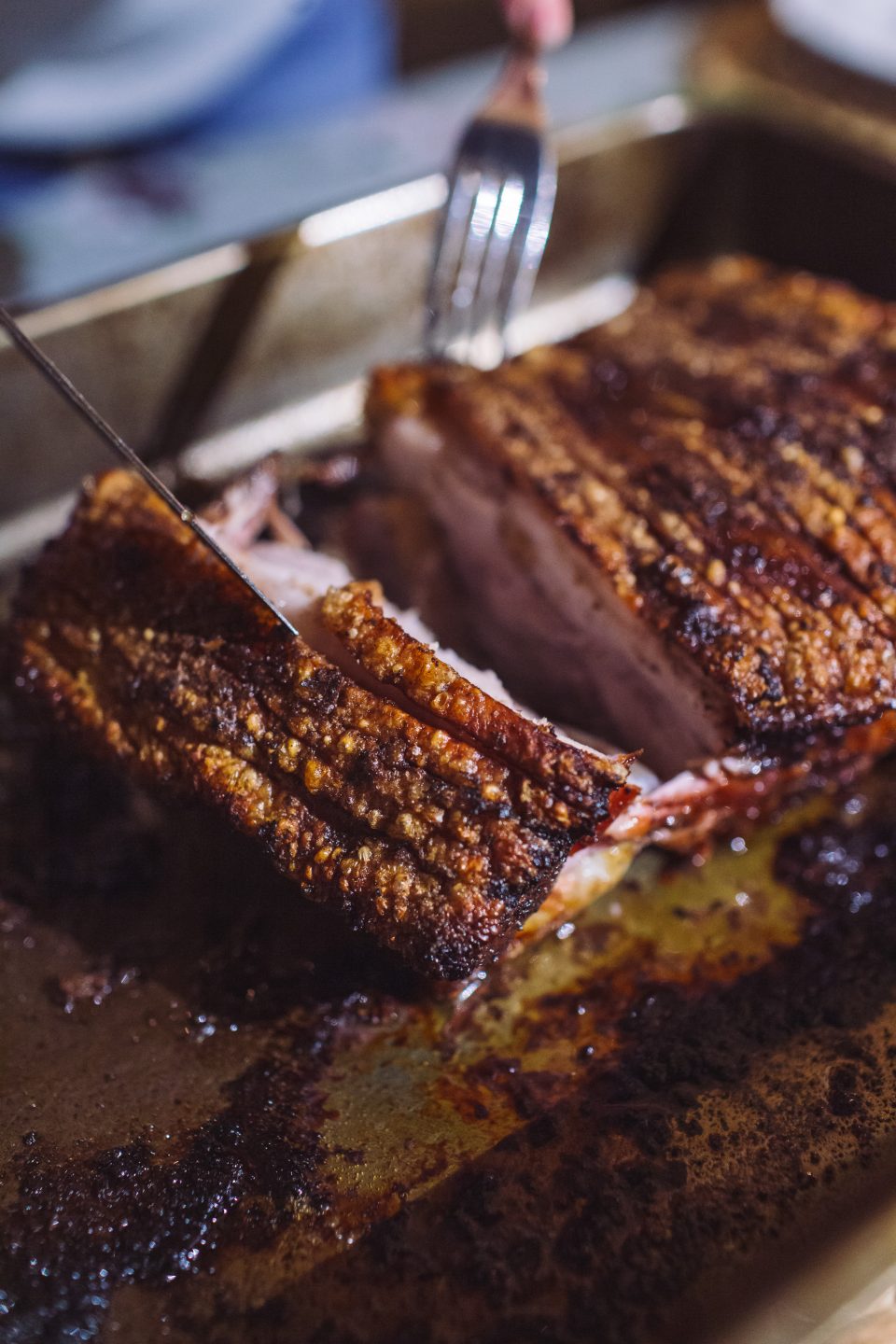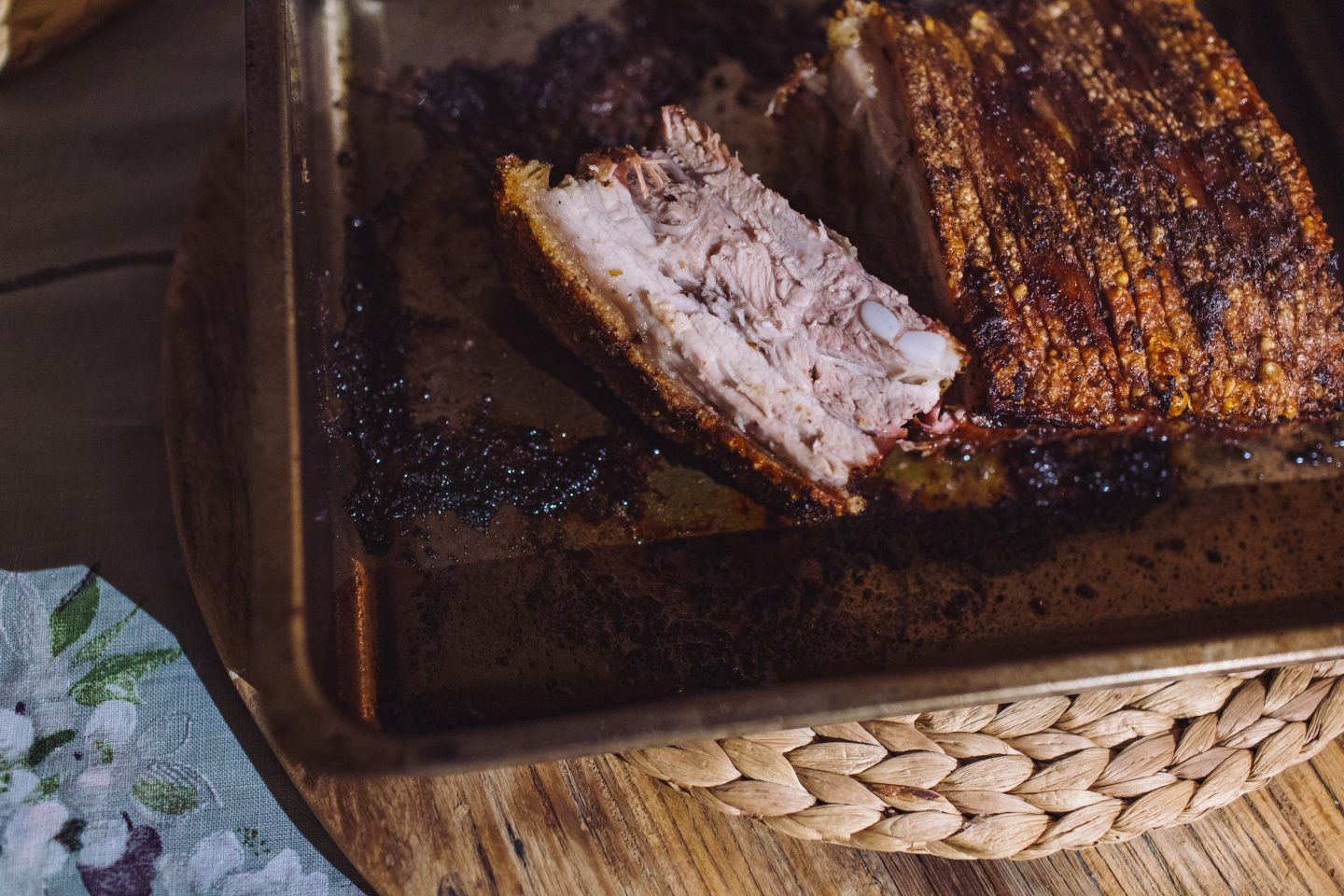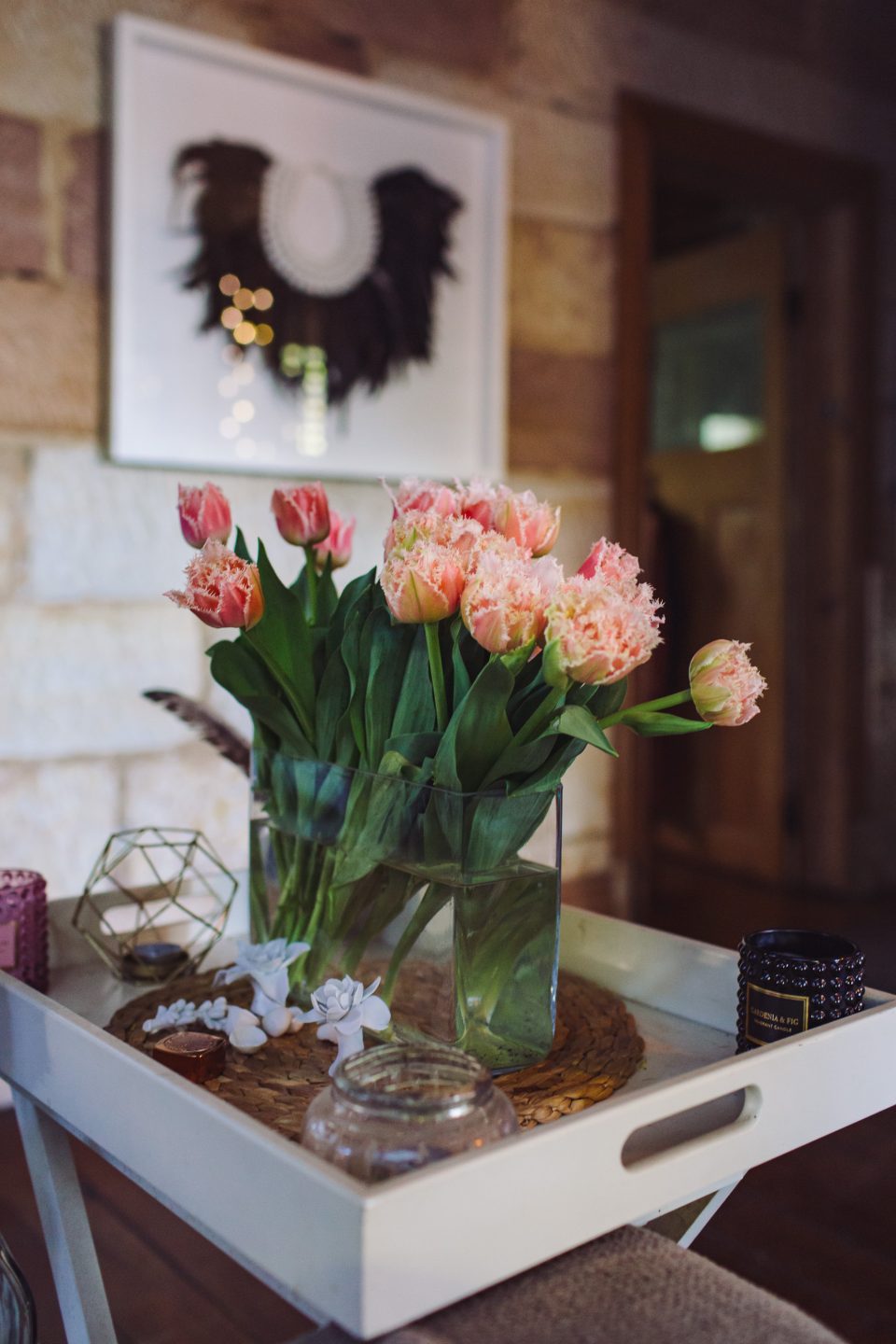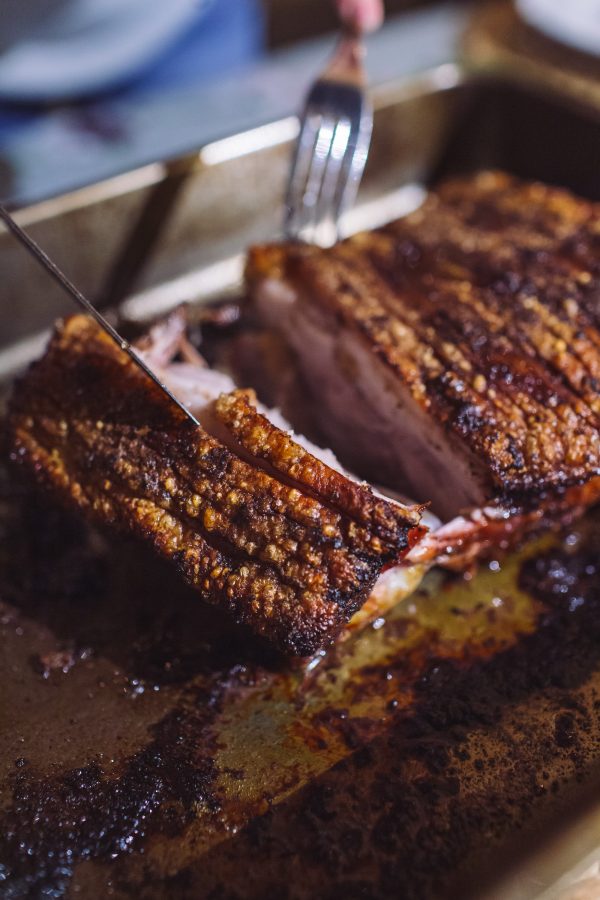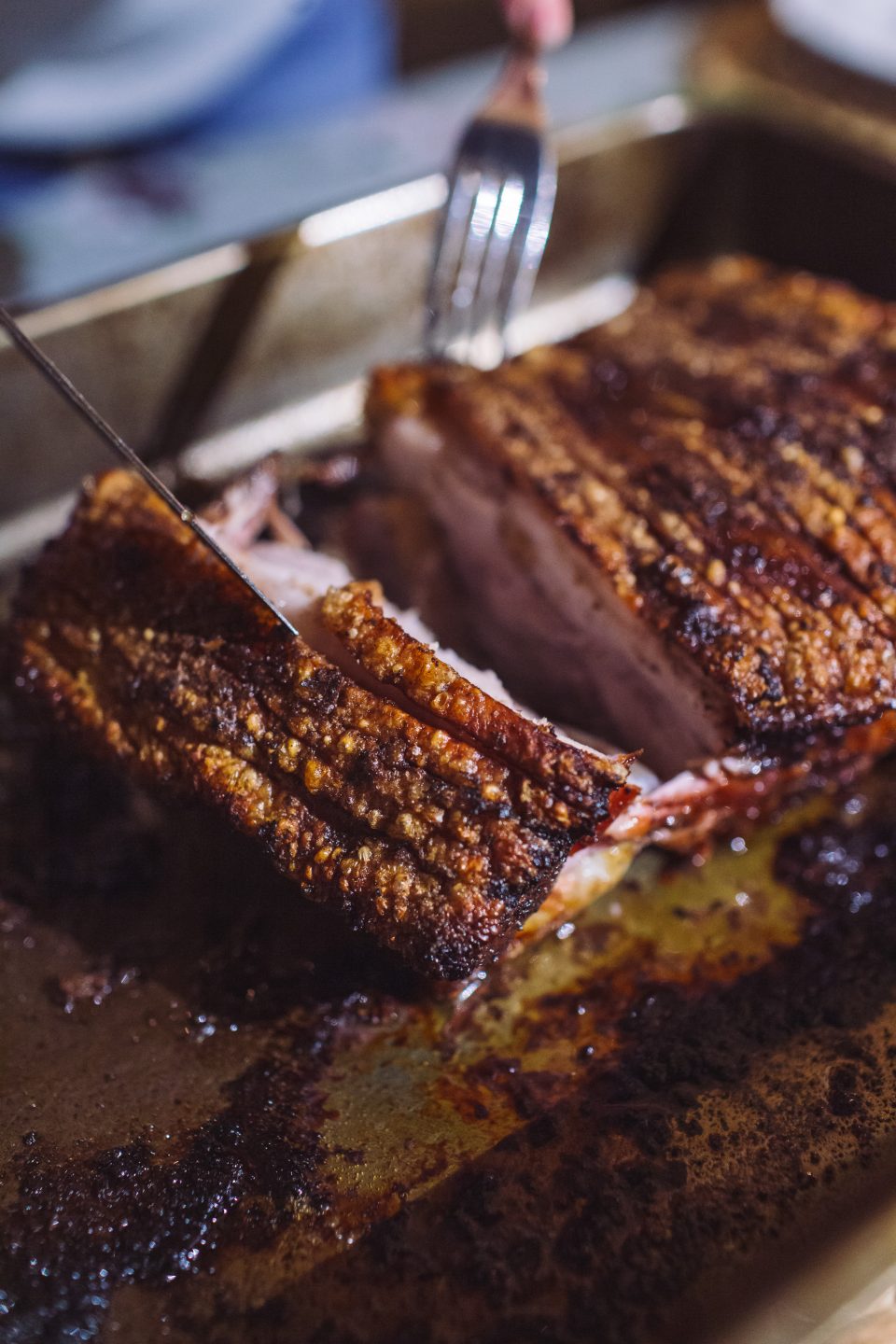 Crispy Pork Belly with Szechuan Peppercorns & Five Spice
Prep time: | Cook time: | Serves 6-8
1 kg Free range pork belly with skin on
1 tbs Szechuan peppercorns
1 Cinnamon stick
2 Star anises
2 – 3 Dried red chili
5 tsp Chinese Five spice
4 tbs Smoked sea salt flakes
1 and half cup of table salt
To achieve the crunchiest pork crackle, prepare the pork belly the night before. Pat skin of pork belly with the paper towel until completely dry. Score the skin through the fat at about 1 cm intervals but be careful to not score too deep into the flesh. Put the pork belly in a roasting tray skin side up, then cover the skin with generous amount of table salt and leave overnight uncovered in your refrigerator.
The next day, rub off the salt from the pork skin. Preheat the oven to 200C.
Roast the spices on a frying pan on low to medium heat, making sure they don't burn.
After the spices are nicely roasted, take off the heat and blend until smooth in the food processor.
Divide the salt mix spice into two handfuls and rub the bottom and side parts of the belly first, then the rest of salt mix onto the skin surface until all is used up.
Place the pork belly skin side up onto the wire rack of a roasting pan and about 1 inch high of water at the bottom of the pan. Roast in the oven for 15 mins at 200C. After this, lower the temperature to 180C and roast it for a further 2 hours or until it looks cooked. Top up the water when necessary. After 2 hours, turn the temperature up to 240C for 15 minutes. This part is to make sure the skin really crackles!
Remove from the oven, leave to cool and rest for about 20 minutes. Do not cover the pork belly.
Slice into desired chunks and serve with rice, noodle or a bread bun.