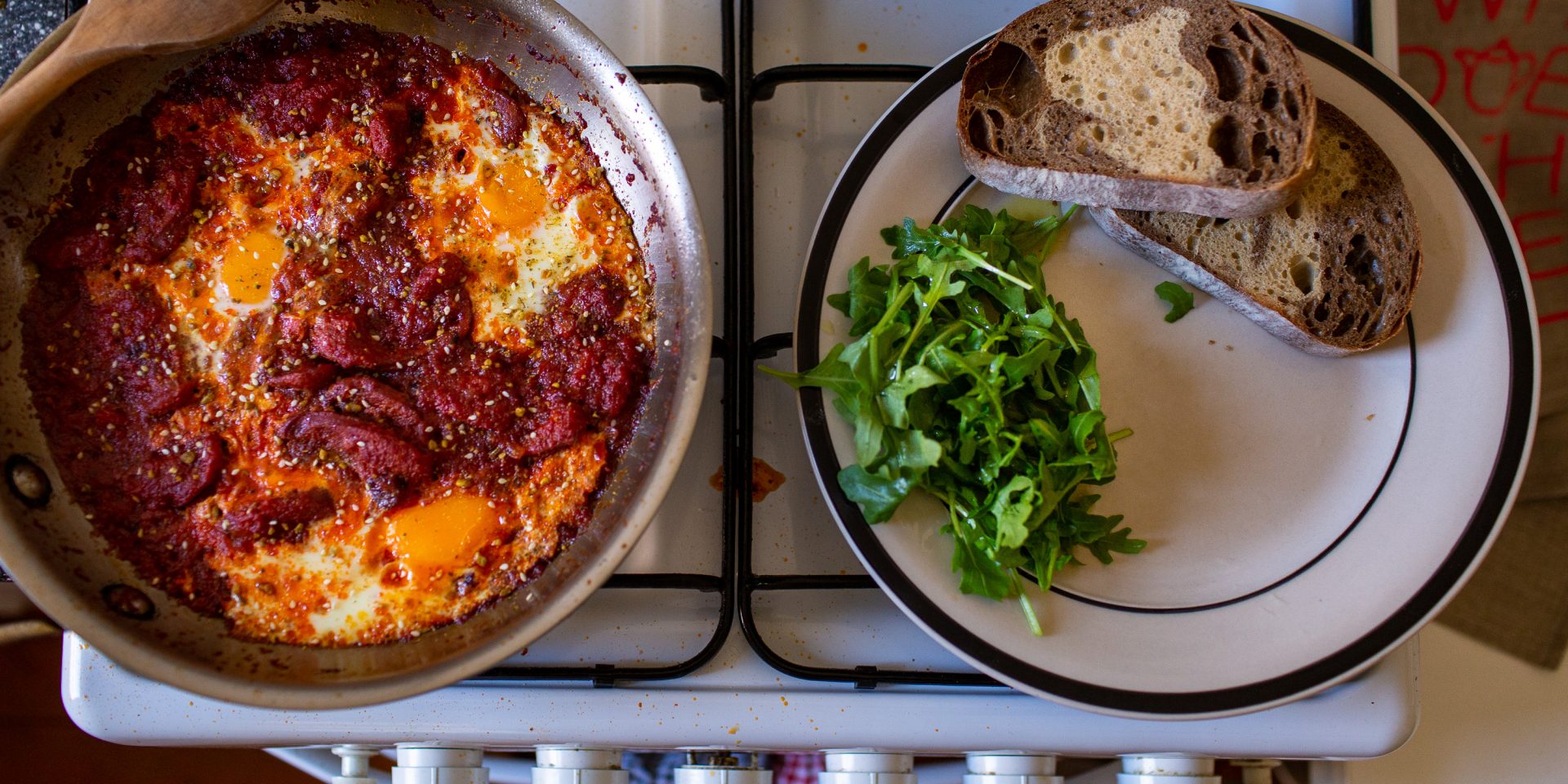 A couple of weeks before the isolation started here in Sydney, I visited Loic in his Art Deco apartment above the bottle shop in Glebe. He had all his ingredients ready for the photoshoot and shared with me the history behind this (kind of) Mauritius dish he grew up with.
"Growing up in our house, our staple dish was watercress soup with corned beef Rougaille. One night after another of many dinners of watercress soup with corned beef Rougaille, we protested as a family. Mum got all kinds of pissed off and she threatened us with potatoes every night. It's been 20 years, and we're still waiting for our potatoes."
Rougaille is a classic Mauritian dish that is essentially a tomato-based dish with incredibly rich flavours thanks to the combination of spices used. Corned beef was a popular and affordable quick protein addition for family meals.
"My dish is an amalgamation of the rougaille corned beef concept, my sister (a major food mentor of mine) and her love of chorizo and my absorption of the relaxed nature of Spanish food culture."
Loic also shared his pretty amazing scones recipe. Let's treat it as mystery as to why it's called Anne's Scones . Hope you enjoy these new recipe additions to your cooking at home regime.
Home is
Cara, my couch, a good cuppa, Cumulus, on the bike, kitchen chats
I can't live without
loud music, my family, Cara, pastries on the weekends, fried chicken
Dream Job
Food educator OR Retail Manager at QVB, Sydney
Currently I'm obsessed with
Flour and Stone's croissants, fried chicken
Childhood taste
my Grandma's flan
I will always have in my pantry
tea, Milky Bar, crushed tomatoes
I learnt to cook from
my Grandma, dad, my sister, Nigella Lawson, Jamie Oliver, Gary Patterson
Currently I'm listening to
Thrice, System of a Down
One day I must visit
New York. So much food there, and so much long standing history and tradition. I think that's something that's longing in Australia, trends  and shopfronts change so often
Go to meal
steak and steamed greens
I am really good at
talking a lot
The unforgettable meal
there's so many, but a recent degustation at Ormeggio on the Spit was on another level. The food was so good in so many ways
Guilty pleasure
food-wise, guilt does not exist. Life-wise: Youtube black holes
Who does the dishes
CARA! She enjoys cleaning, so it works for me.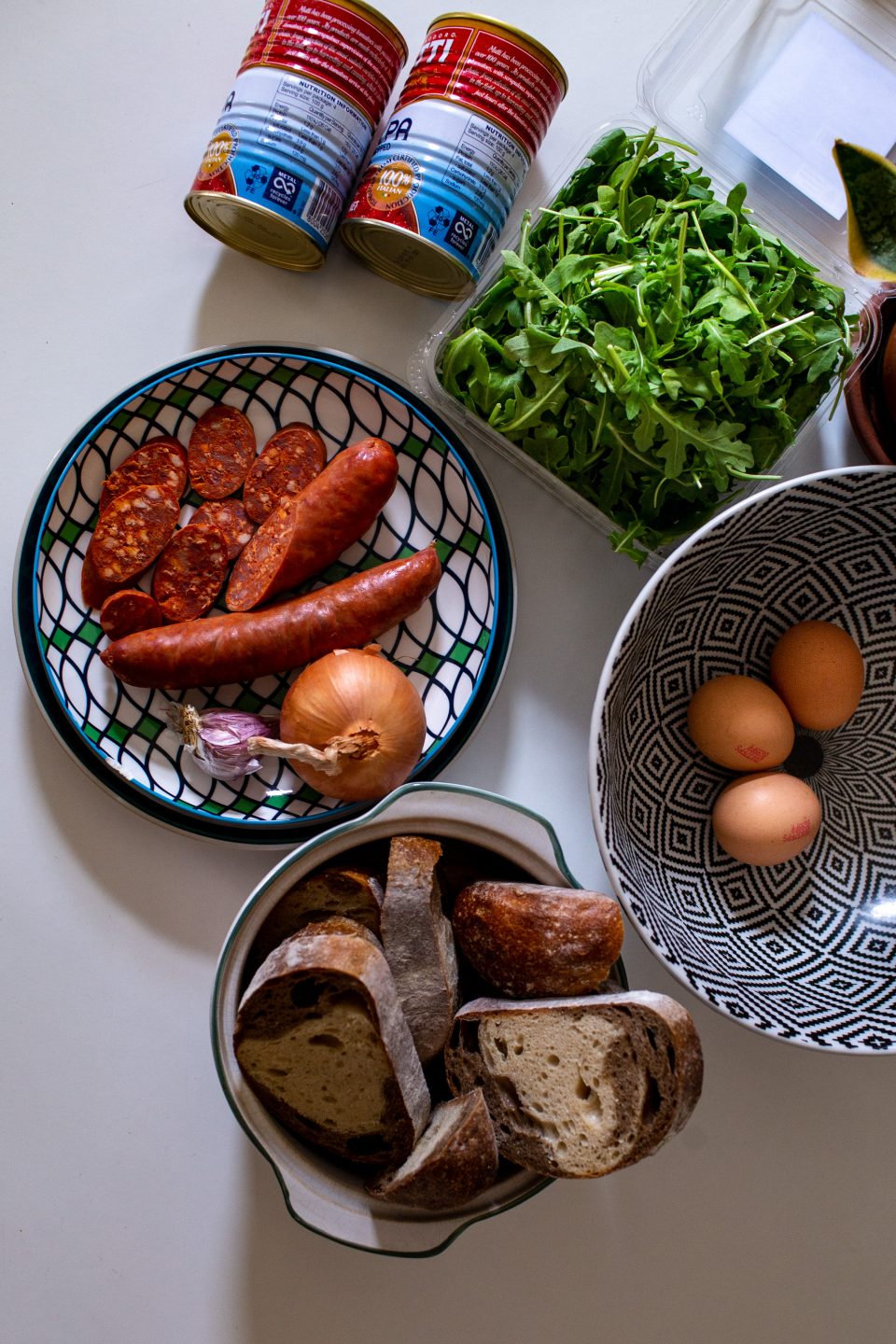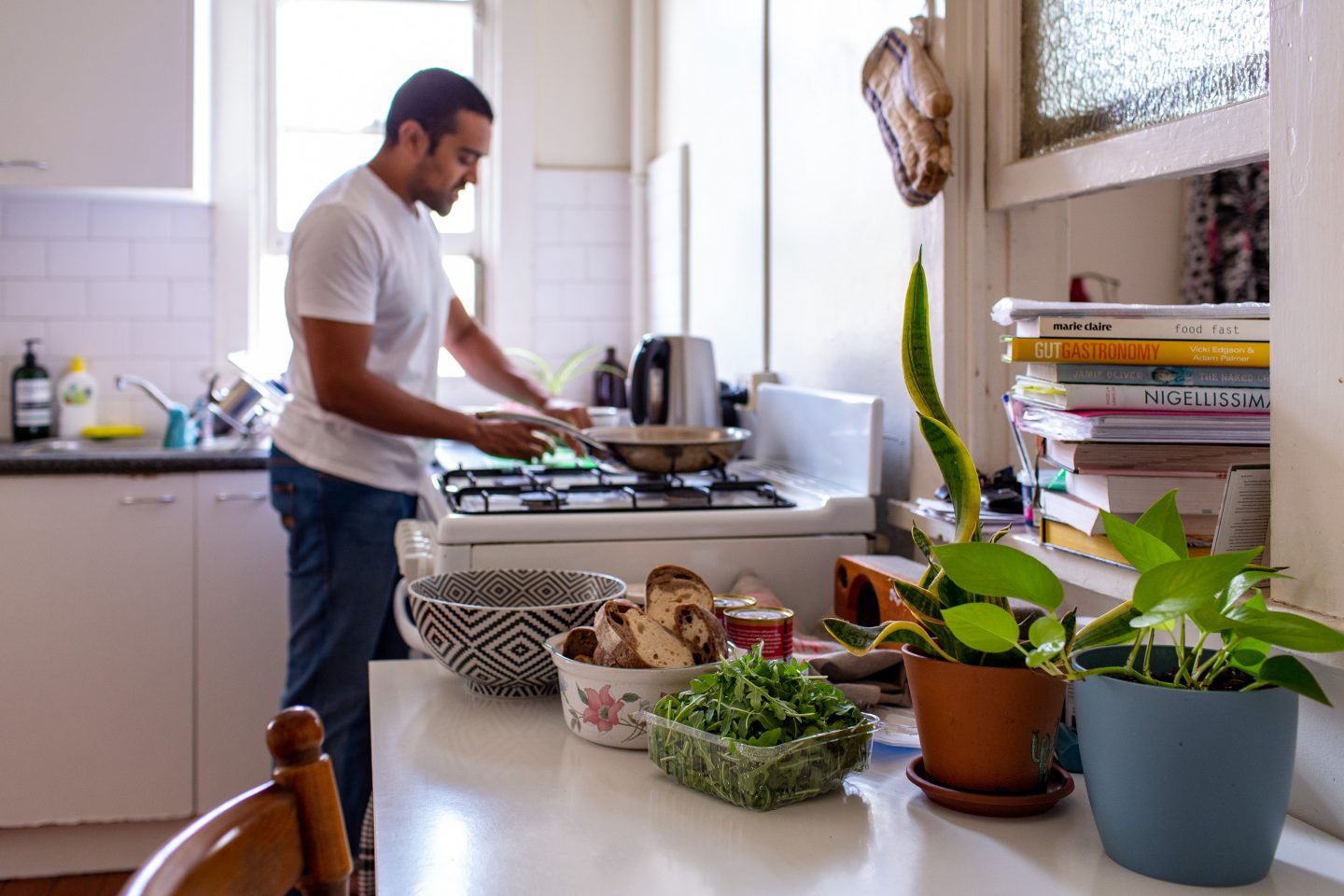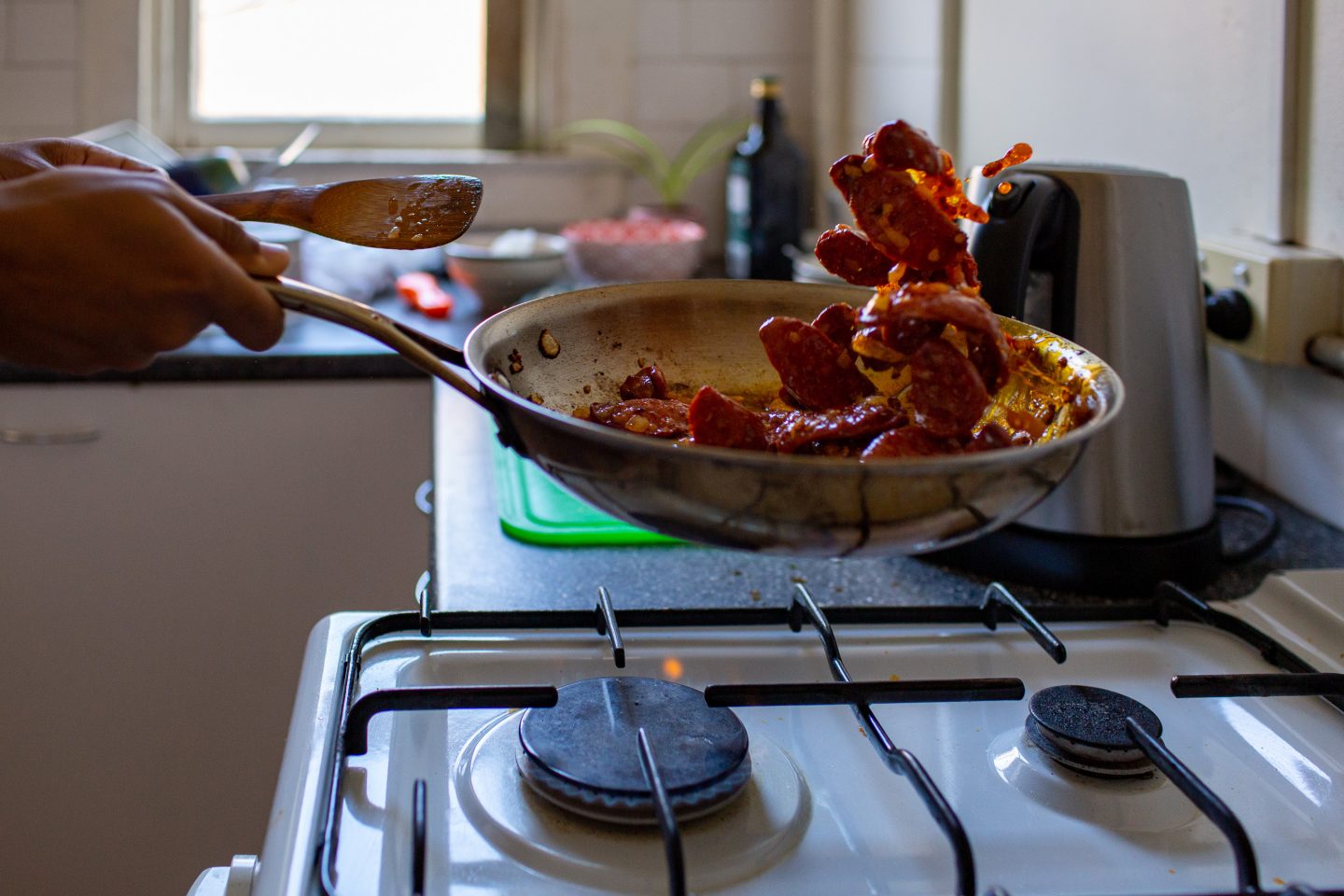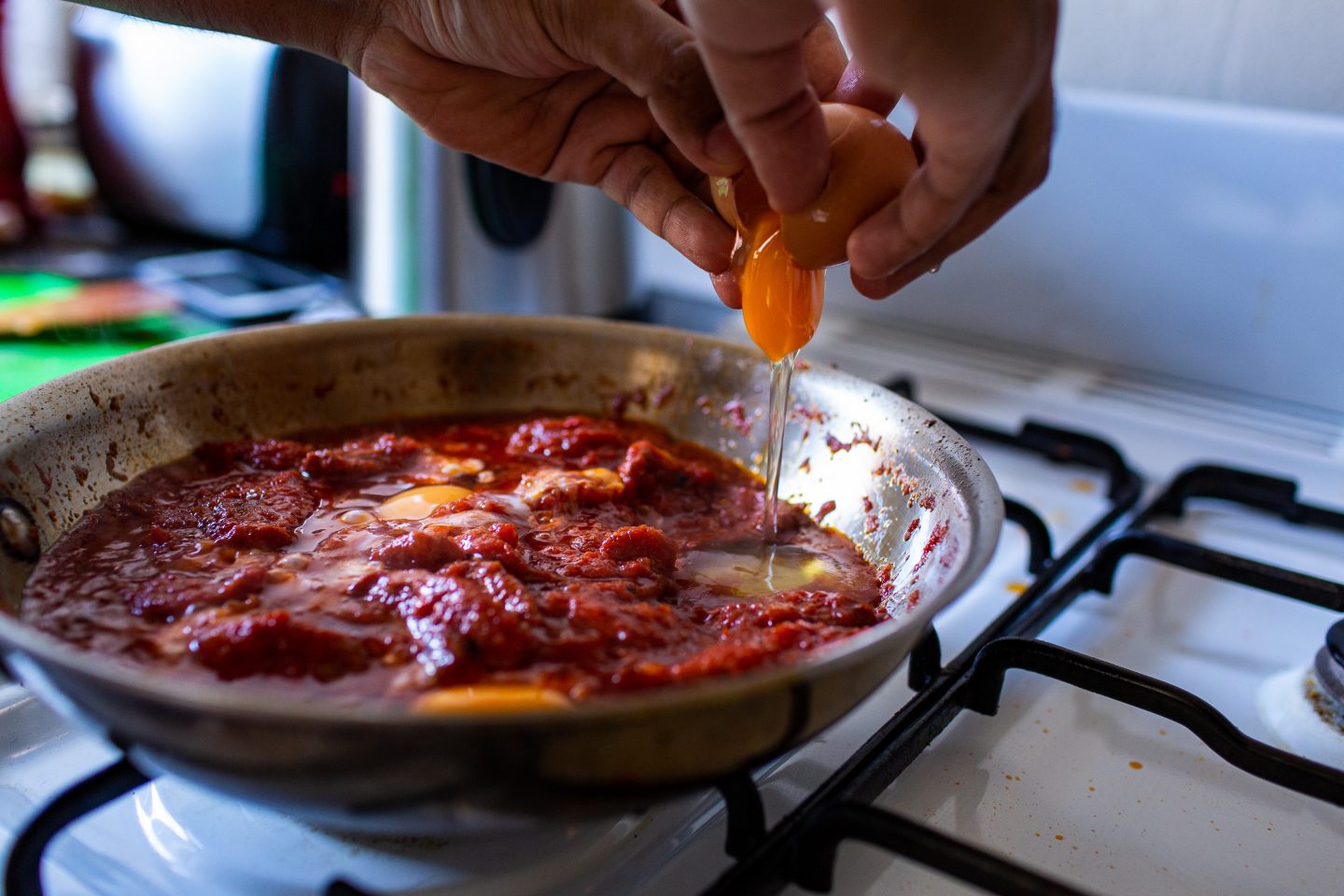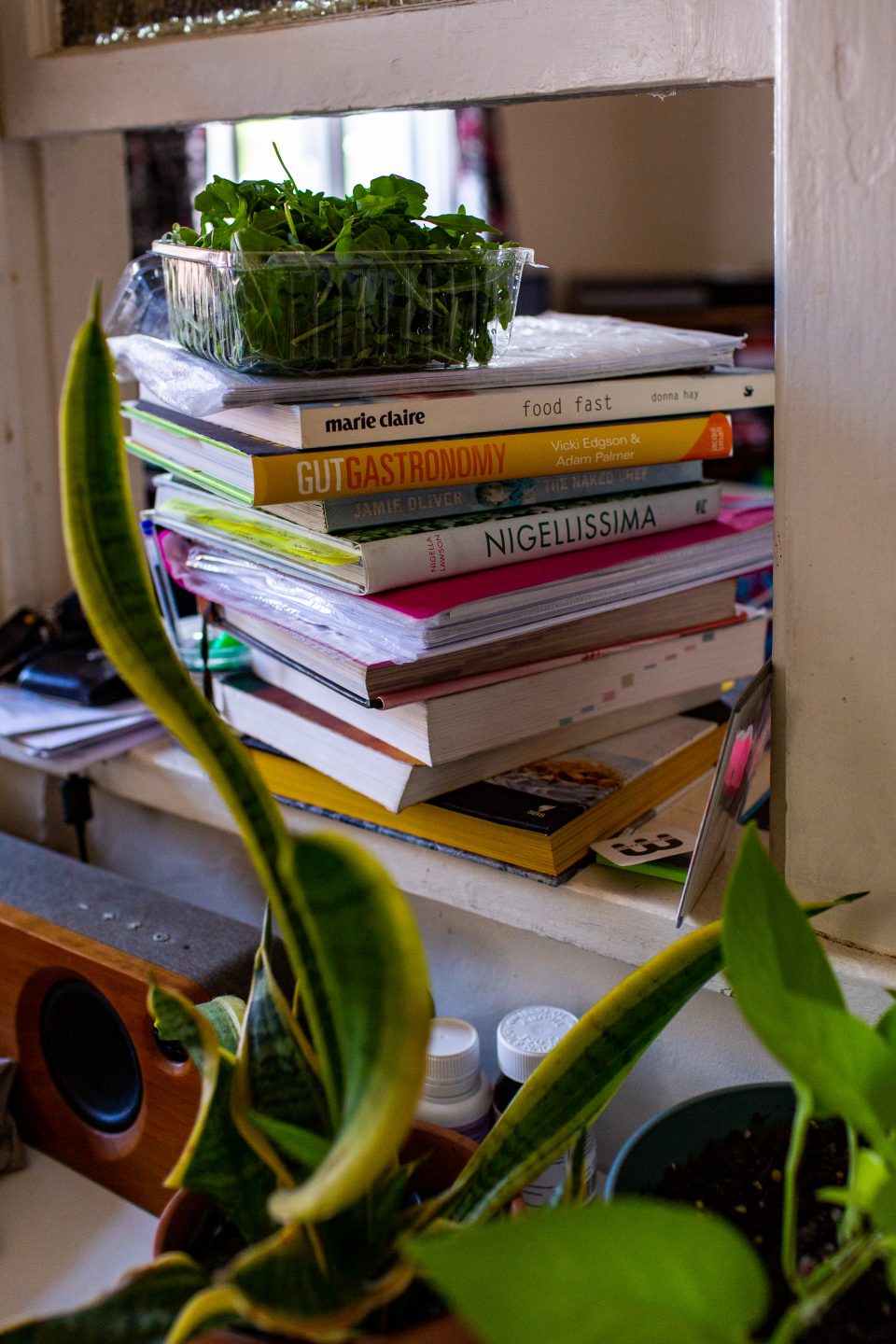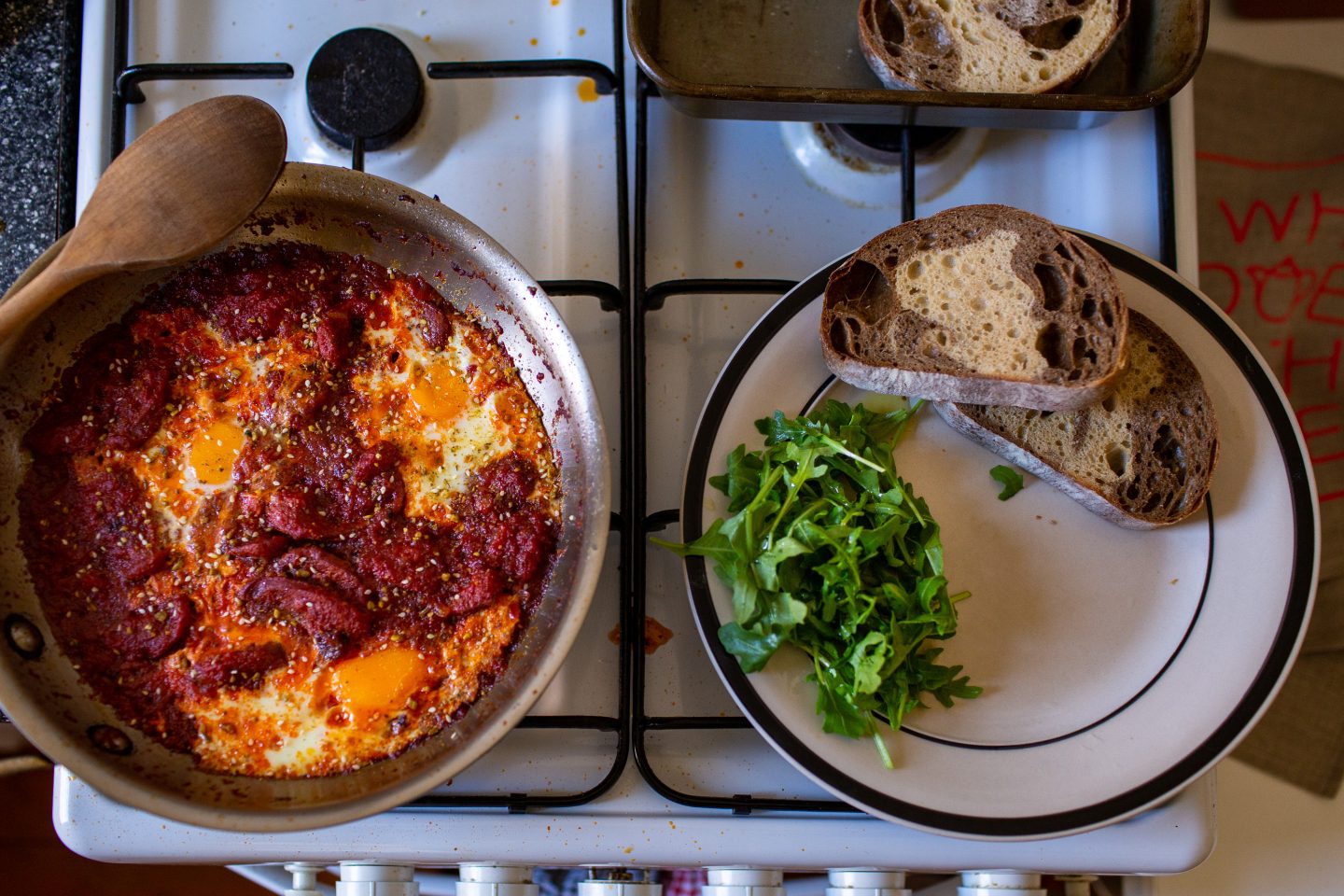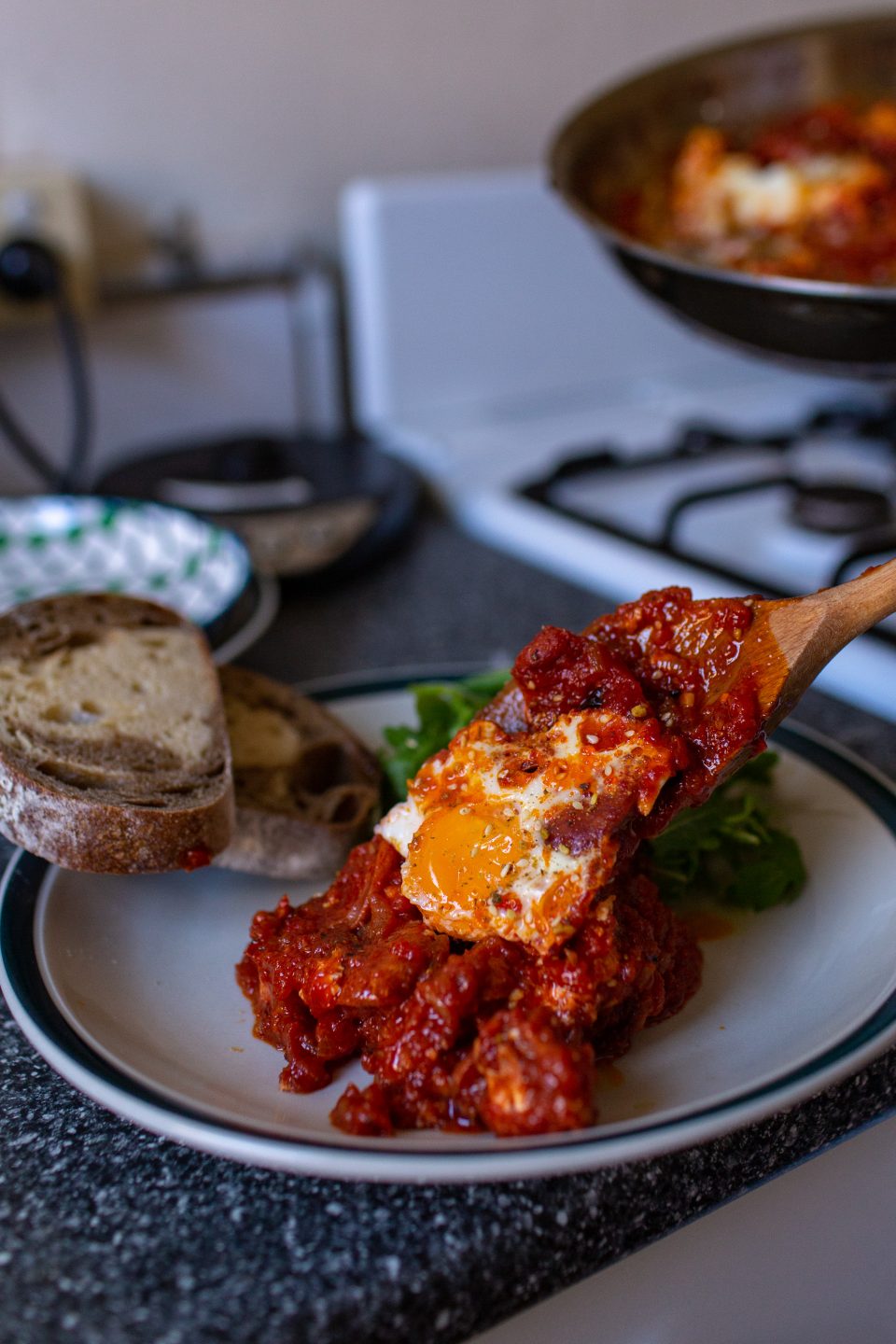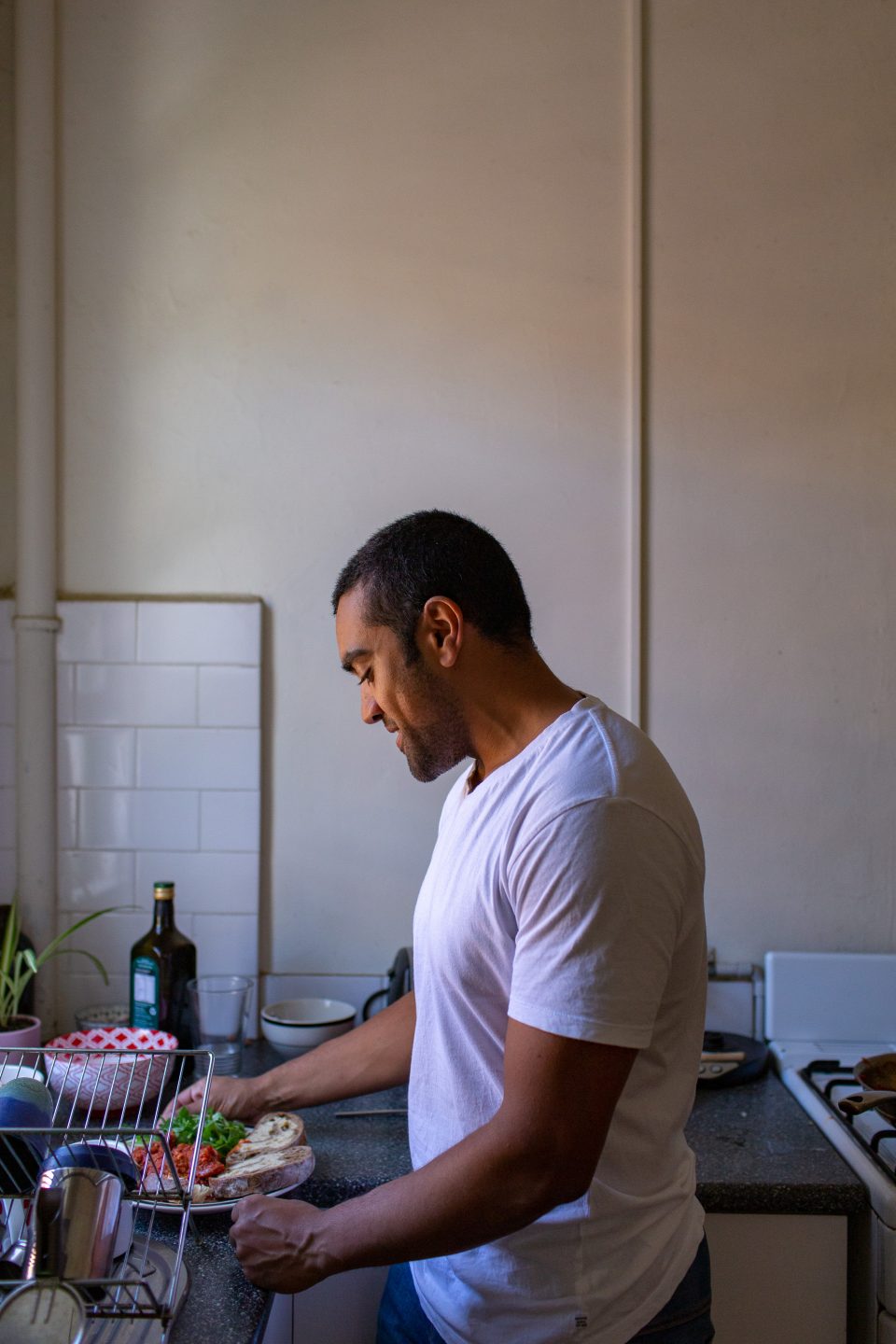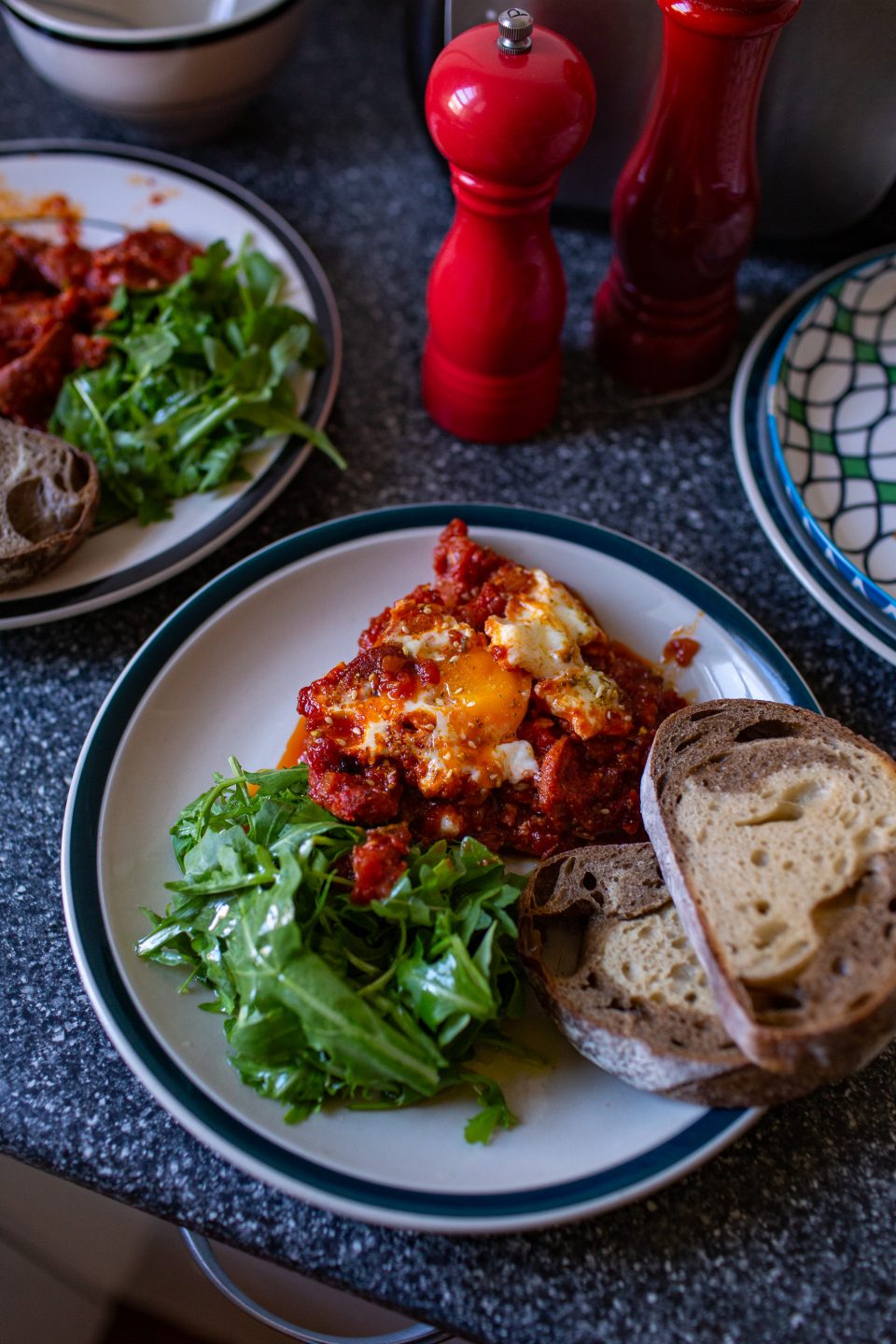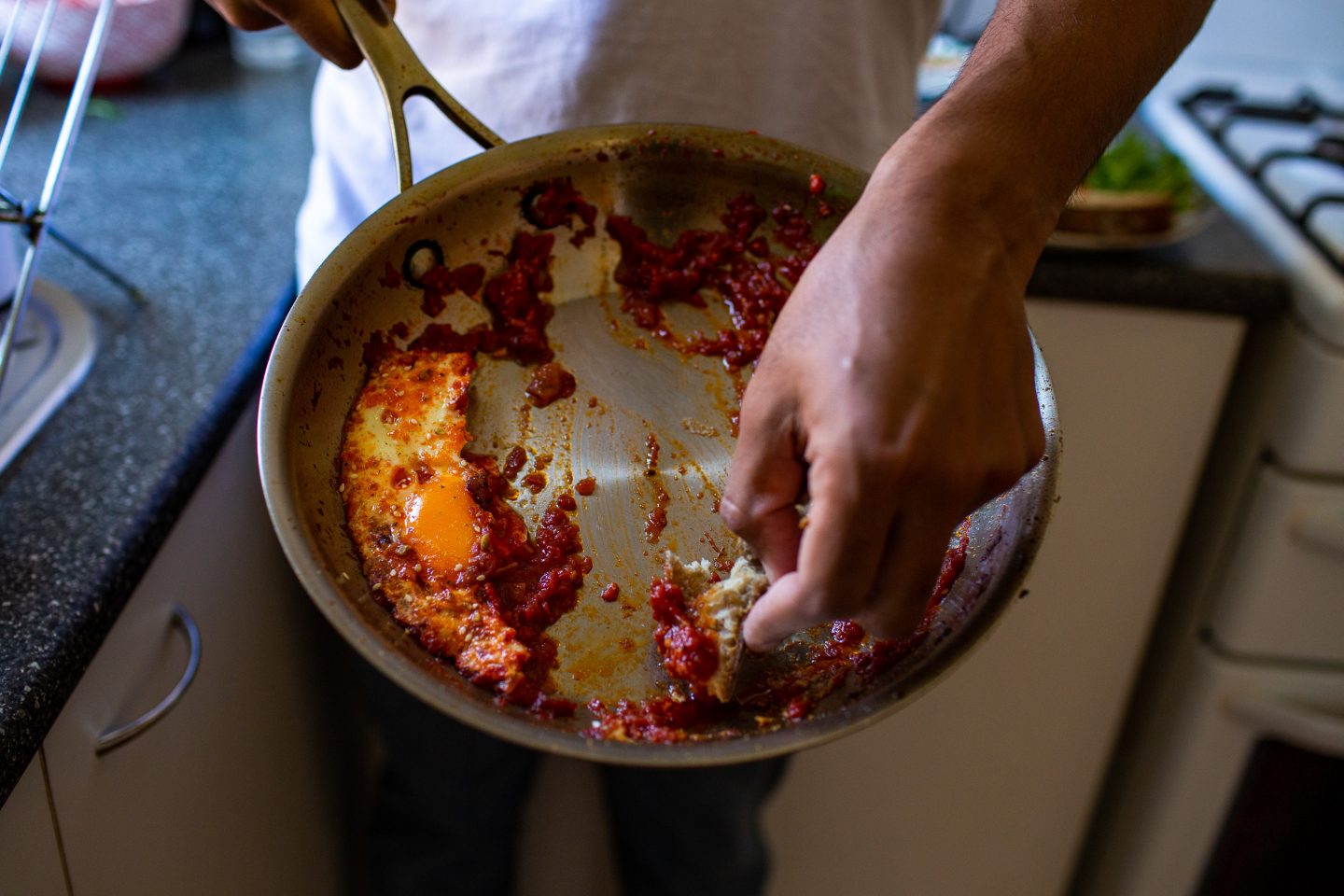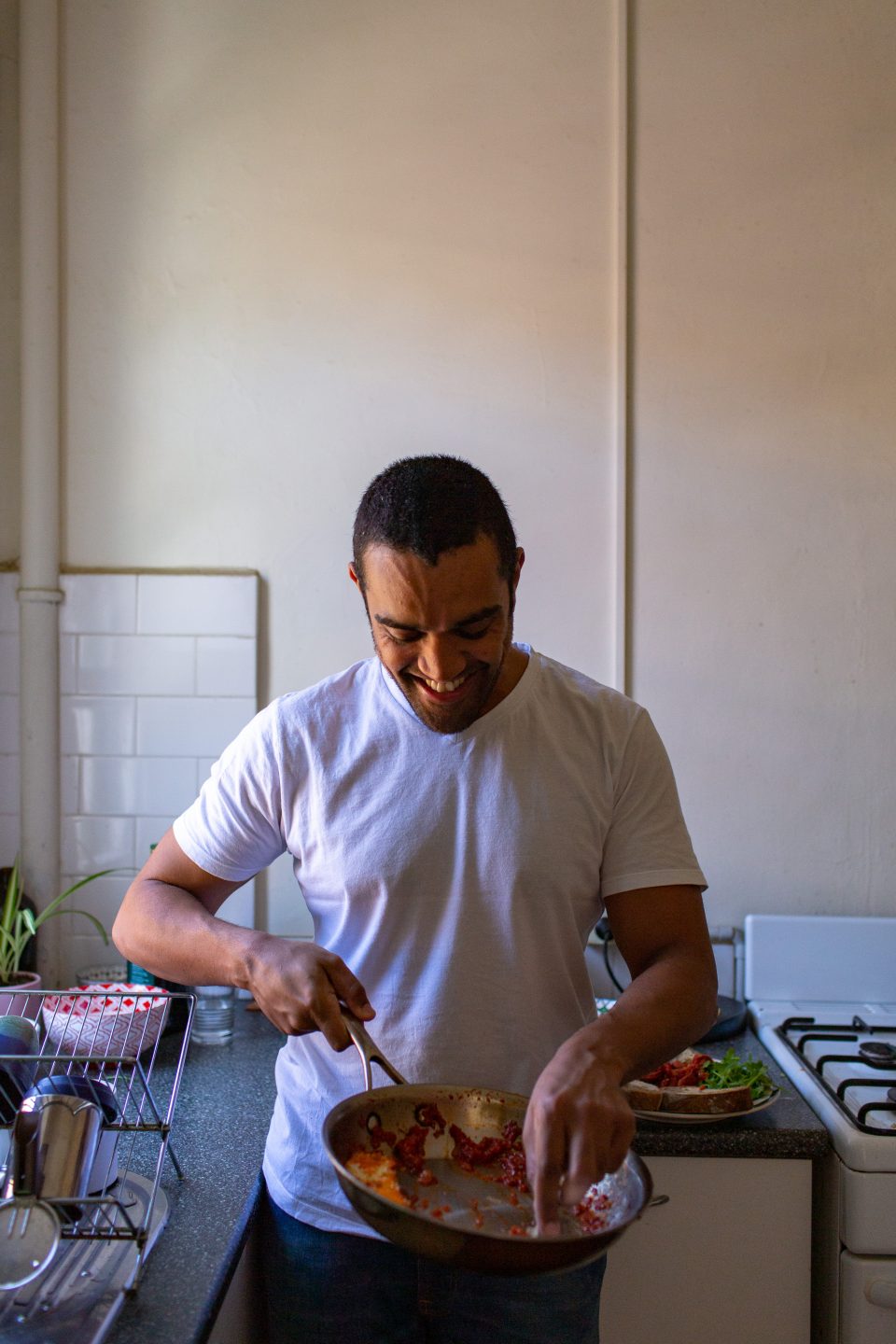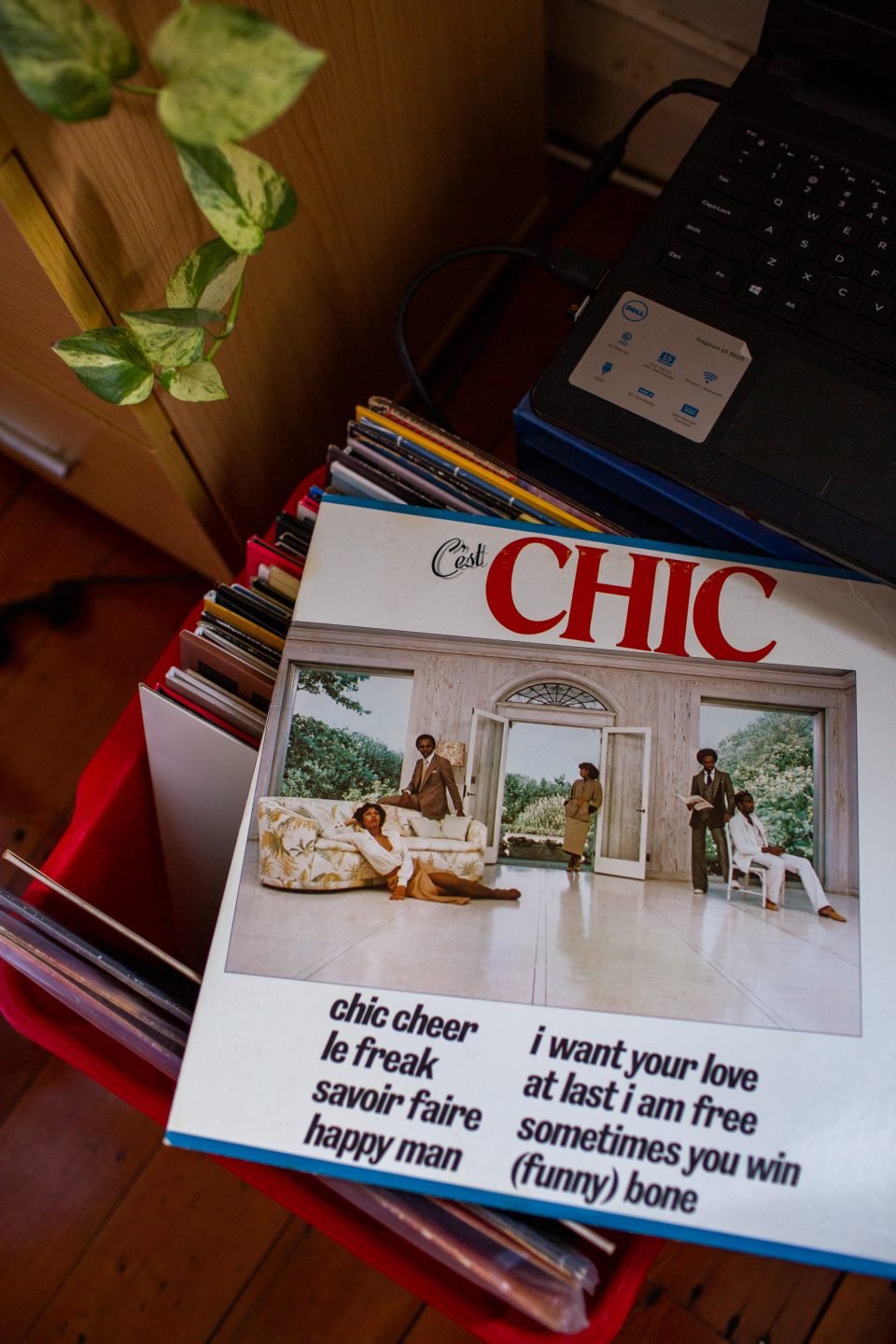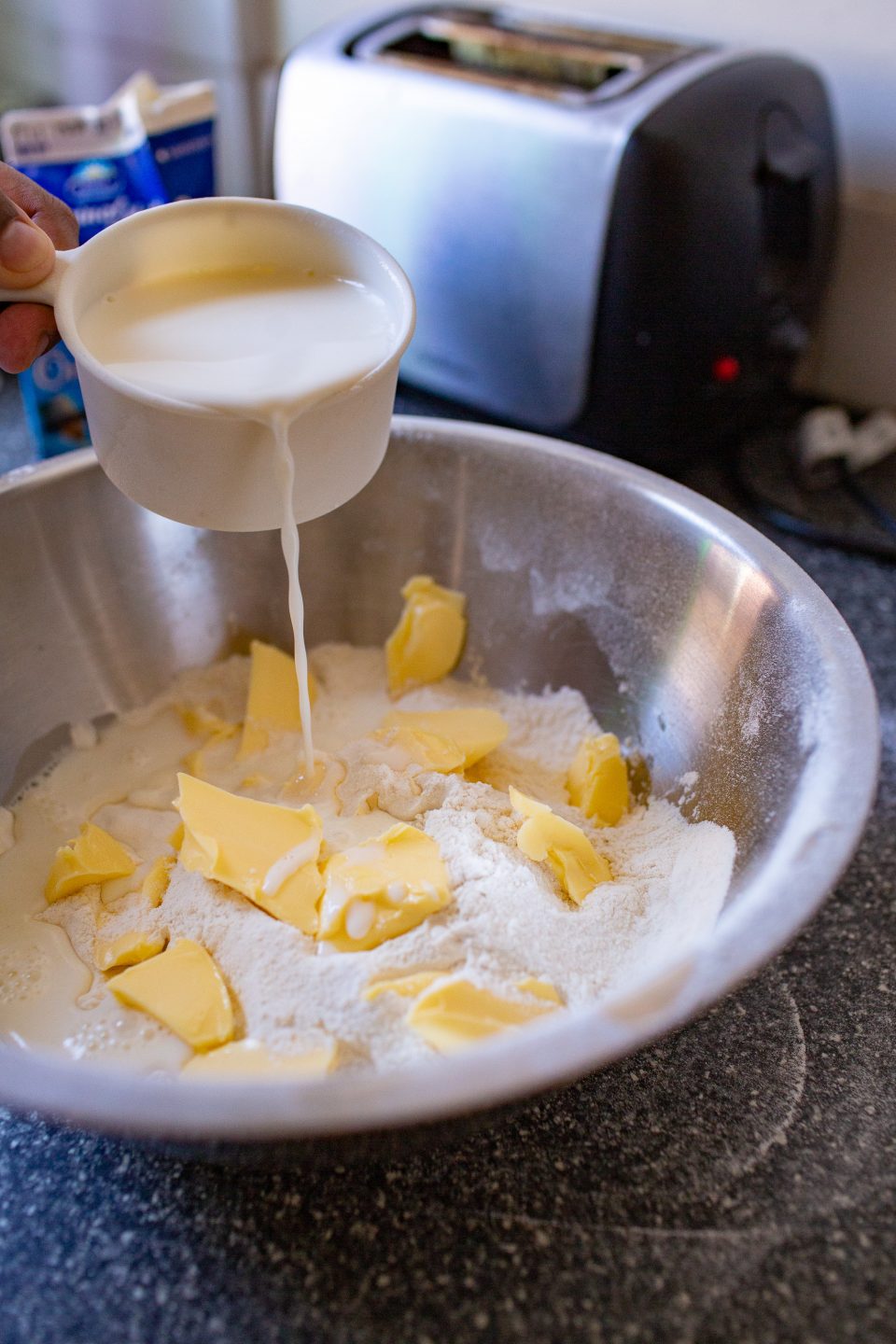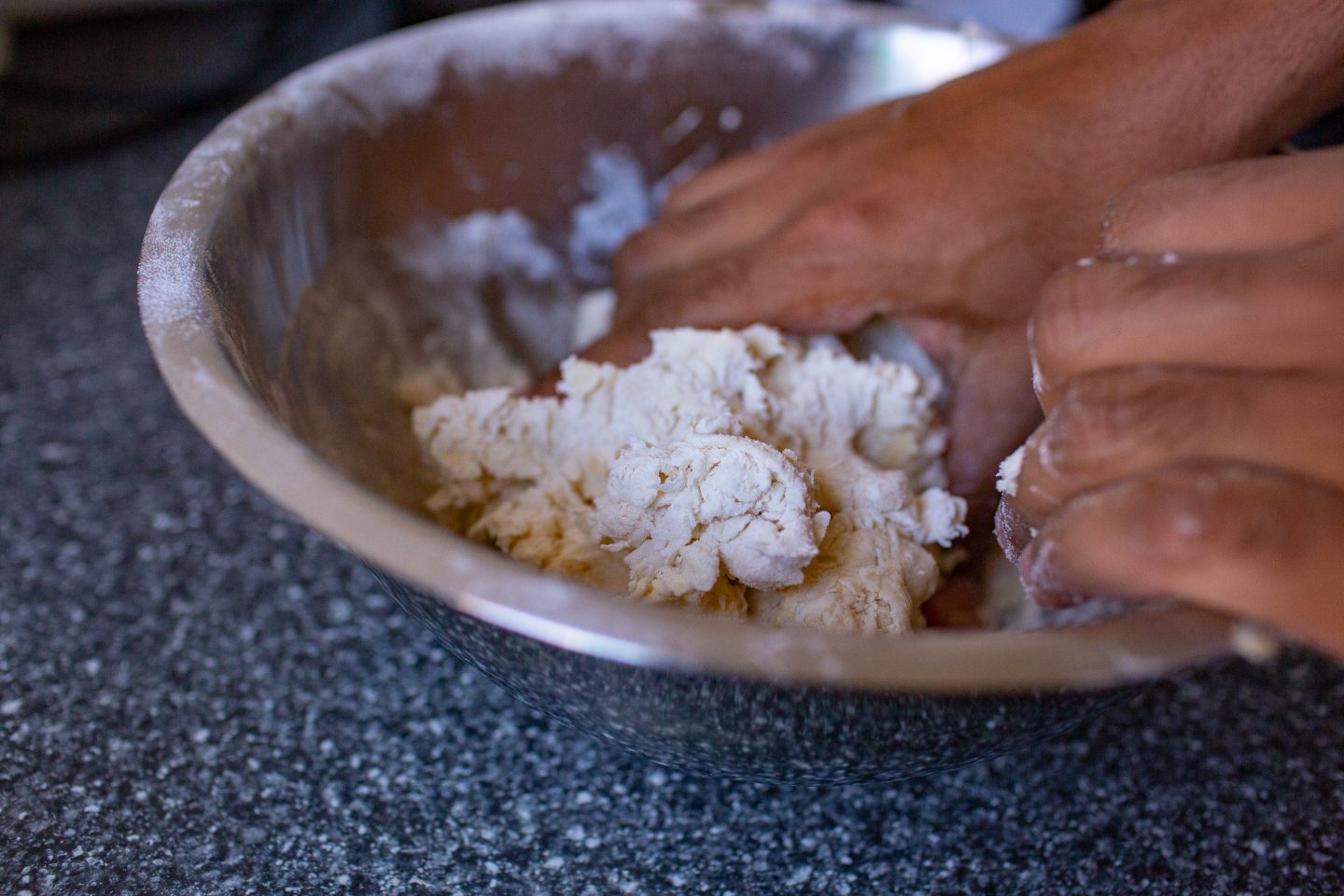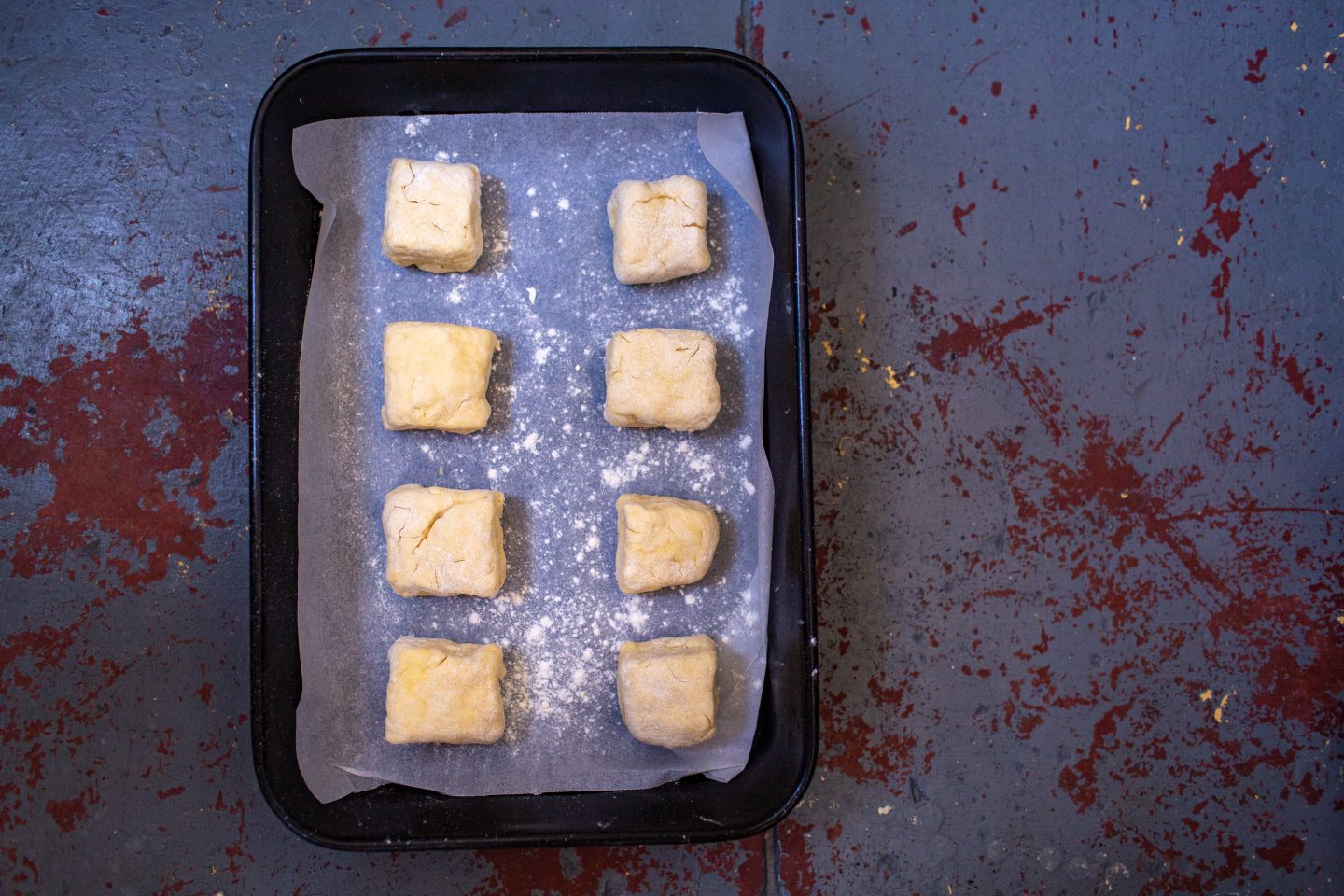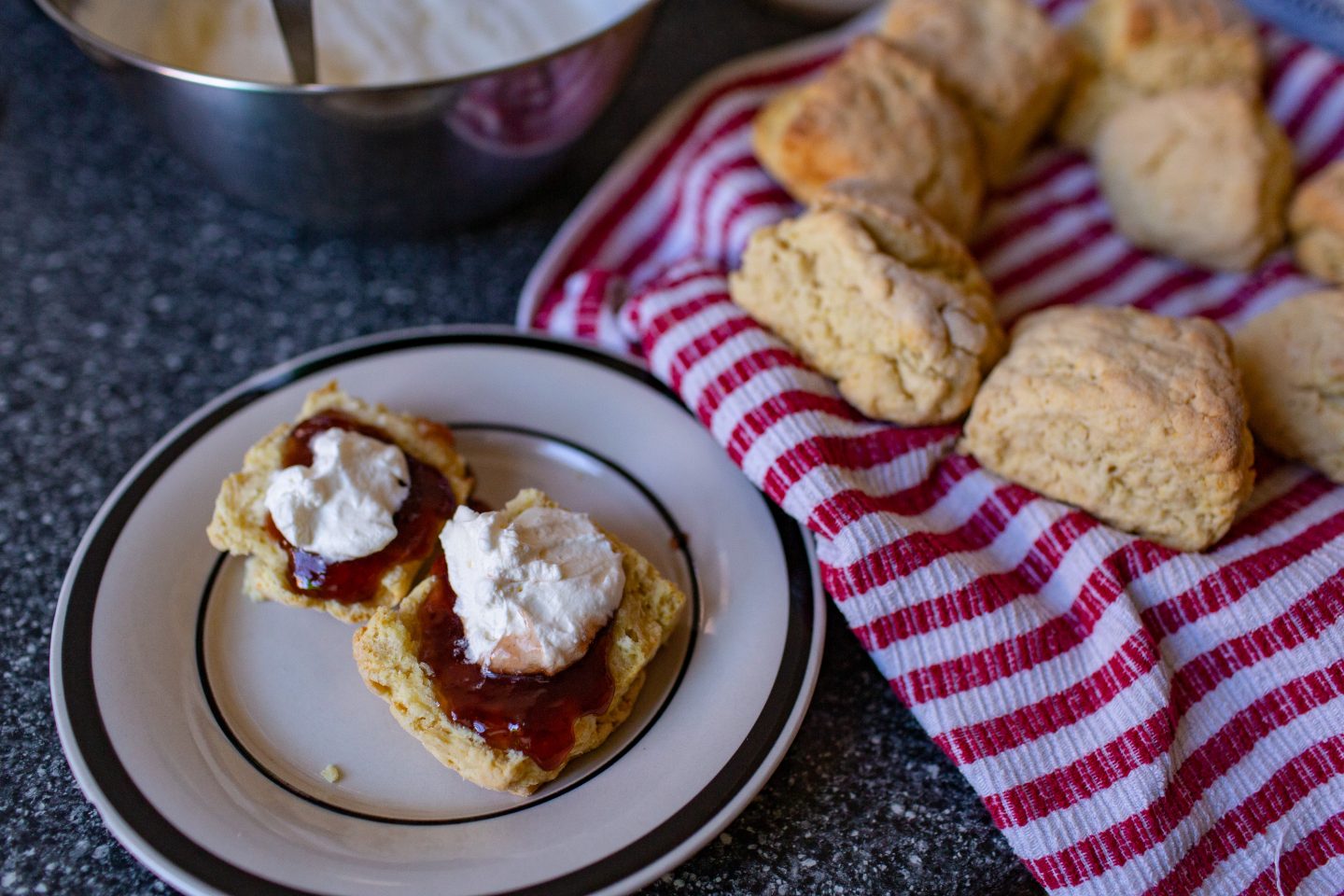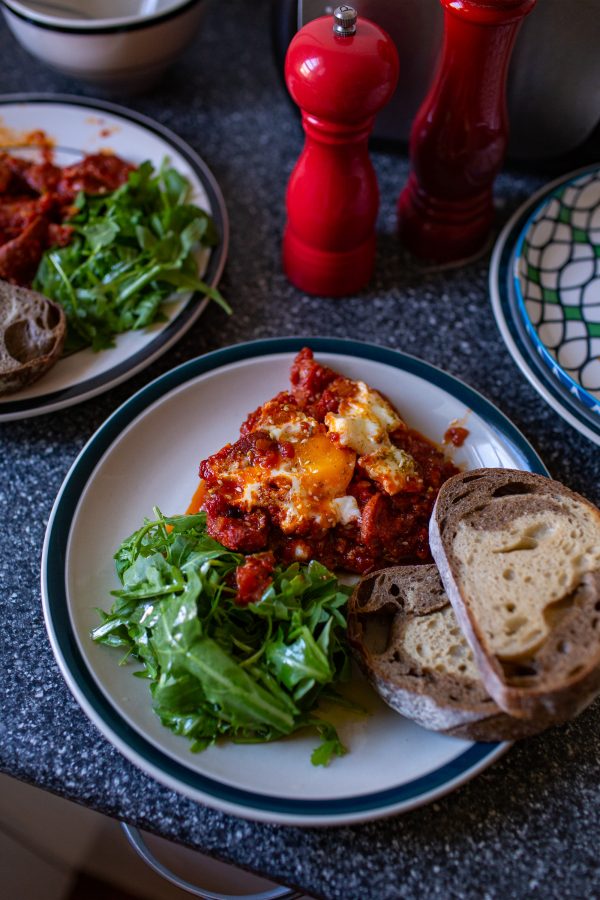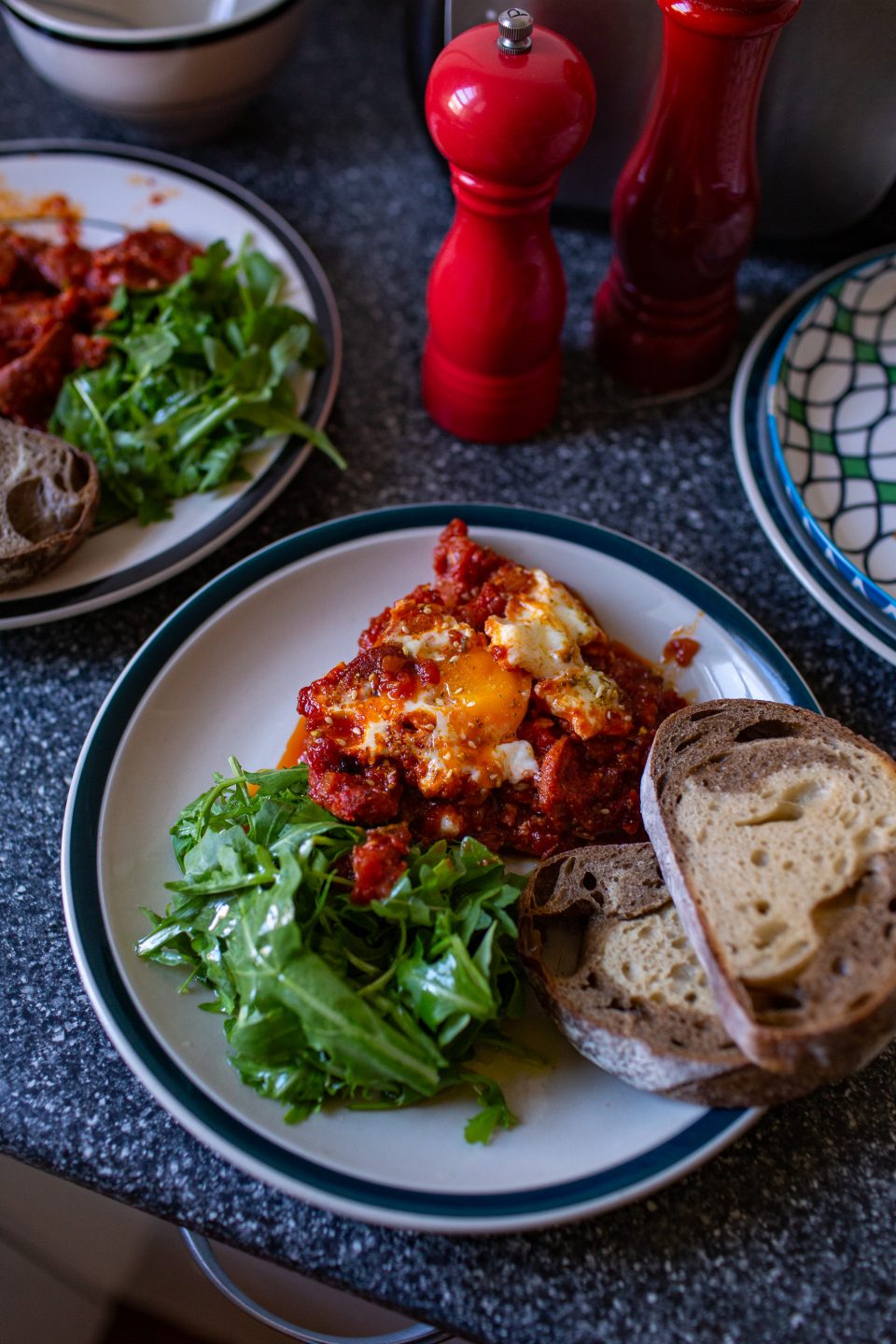 Chorizo and eggs Rougaille
Prep time: | Cook time: | Serves 4
4 eggs
400g whole tin tomatoes
1 medium onion
2 cloves of garlic
1 Spanish chorizo
2 tbs cooking olive oil
1 tsp ground cumin
1 tsp ground coriander
1 tsp sweet paprika
1 tbs brown sugar
a big handful of wild rocket leaves
a few slices of fresh sourdough
Preheat your oven to 200C.
In a dry pan, toast the spices on a medium heat until fragrant.
Put some olive oil in the same pan with spices in it and add in the finely diced onion and garlic, cook until they are caramelised. Then add in the finely sliced chorizo. Cook for further 5 minutes or until chorizo looks slightly crispy.
Add in the tin tomatoes (crush it lightly with your spatula), brown sugar, season with salt and pepper then simmer gently for 10 minutes, stirring occasionally.
Make a well for each egg, and crack them into the pan.
Bake the eggs for 10 minutes. The ideal texture is a jelly-like egg white, and runny egg yolk.
Finish with olive oil, rocket and cracked pepper. Serve immediately with toasted sourdough.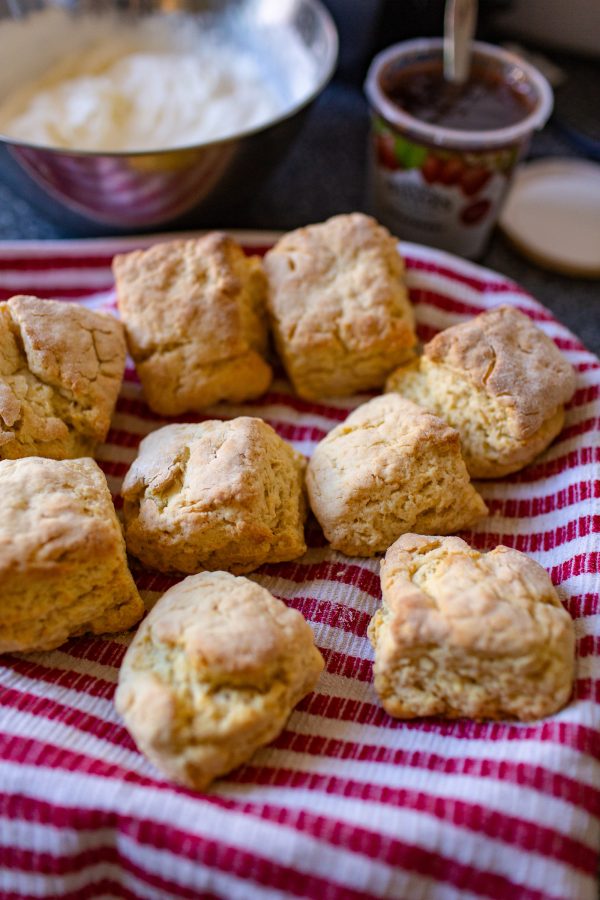 Anne's Scones
Prep time: | Cook time: | Serves 9
3 & 1/4 cups of self raising flour
125g softened butter
1 cup full cream milk
A pinch of salt
Good quality jam and cream, to serve
Preheat your oven to 200C, oven rack in the middle. Line your tray with baking paper, to prevent burning the bottom of the scones.
In a bowl, combine 3 cups of self raising flour, salt and then mix. Add the softened butter and milk. Mix until just combined and a smooth texture is achieved. If the dough is sticky, add flour. Add milk if a little dry and crumbly.
Flour your bench, and place your dough on top. Gently press the dough into a square shape, with an overall thickness of 3cm.
Using the back of a knife, gently cut the dough into 9 even squares. Gently dip each side of the dough squares in flour.
On a baking tray, line up the dough evenly. Bake for 16-18 minutes until light brown on top. Allow 10 minutes to cool, then serve with jam and cream. Jam first, of course!