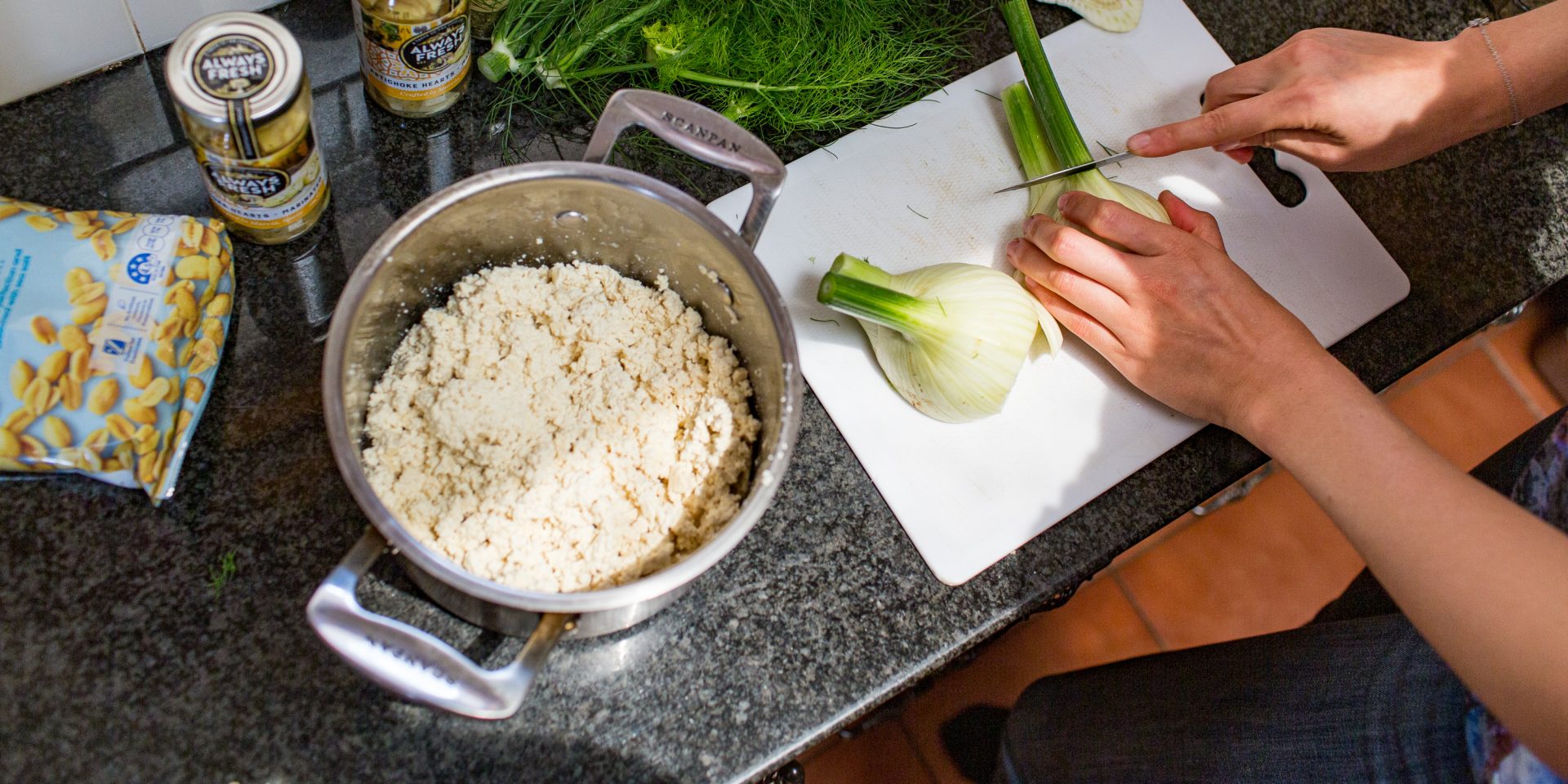 This is the dish that made Fleur fall in love with cooking. She's been a vegetarian most of her life but recently decided to be a vegan for environmental reasons. So Fleur tweaks a couple of the ingredients of what are normally used in quiche to be vegan friendly. One of the key ingredient is the nutritional yeast, it mimics the flavour of cheese in normal quiche. As for the binding ingredient instead of eggs… it is – tofu! To make a really creamy texture you can blend tofu in food processor with a bit of water. If you don't own one like Fleur in her shared house here, you can use fork or potato masher.
Family origin
Utrecht, Netherlands
I can't live without
Bread
Occupation
Researcher in Child's Language
Dream Job
Professor in Research field
Currently I'm obsessed with
Peanut butter
I will always have in my pantry
Flour
I learnt to cook from
Self taught
Currently I'm listening to
Focus playlist on Spotify
One day I must visit
New Zealand
Go to meal
Curry and naan bread
I am really good at
Being inventive/creative
The unforgettable meal
Awful spaghetti meal in Netherlands on a date night after I broke my elbow
My piece of Sydney
Grand Canyon track in the Blue Mountains
Guilty pleasure
Singing out loud with really bad music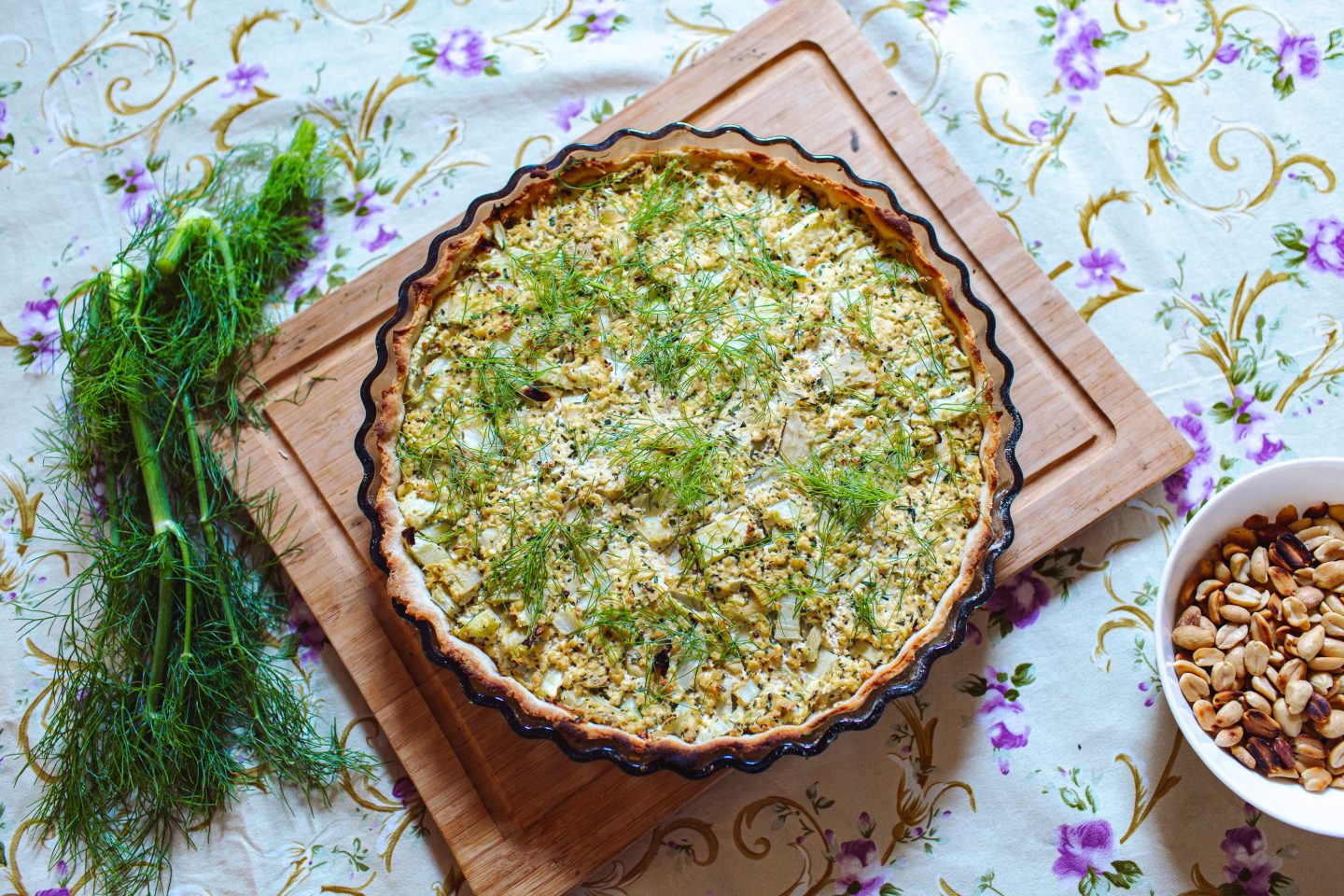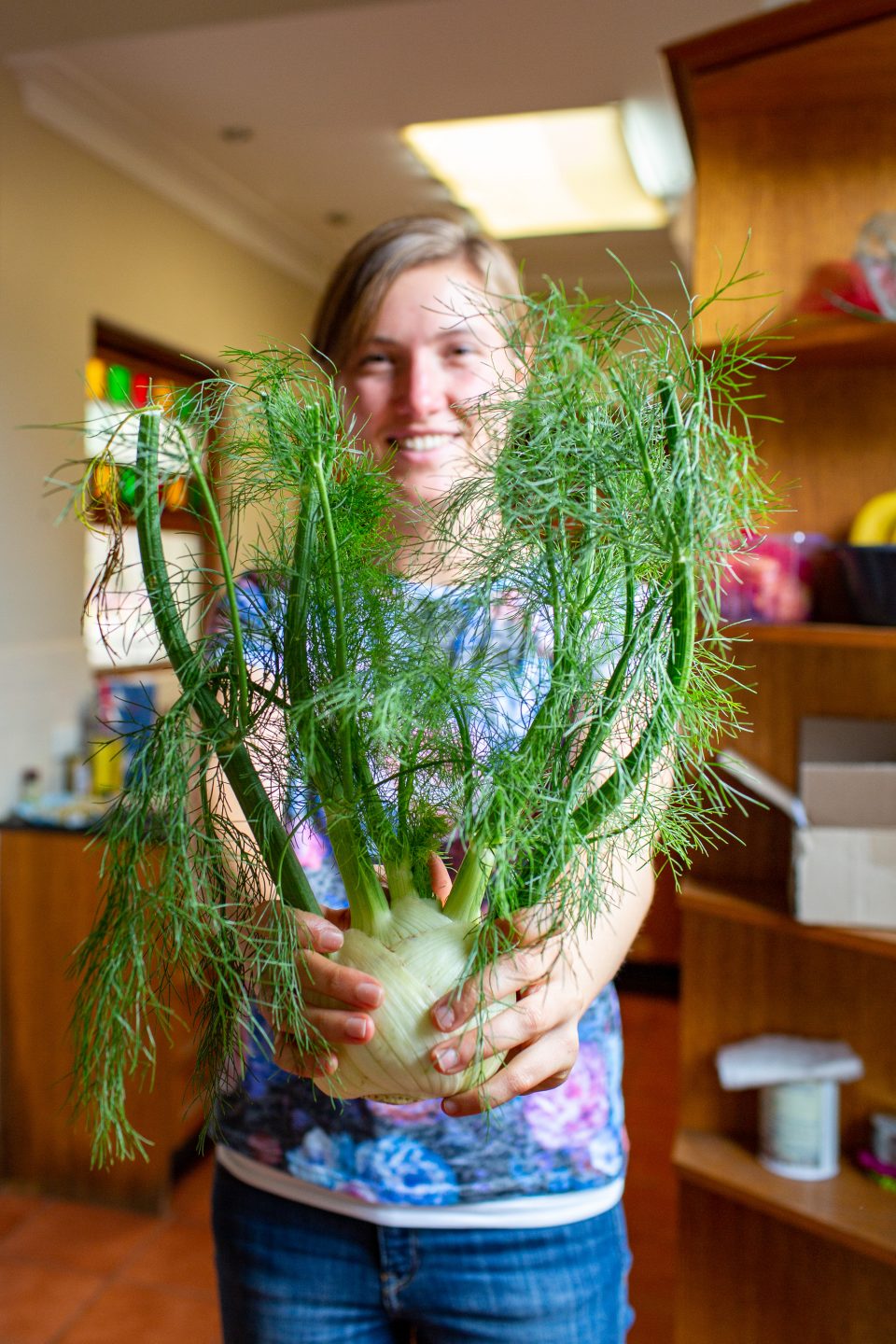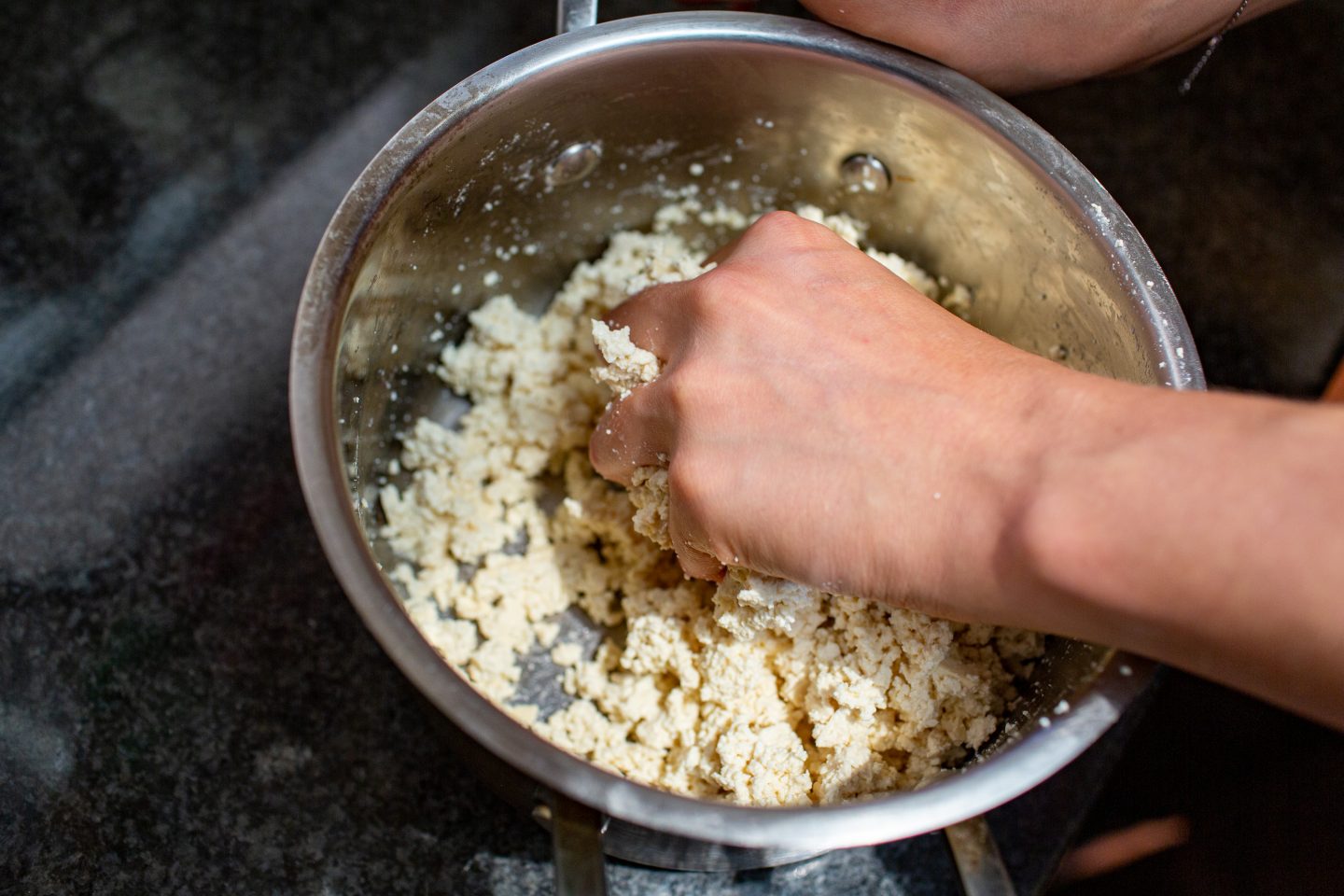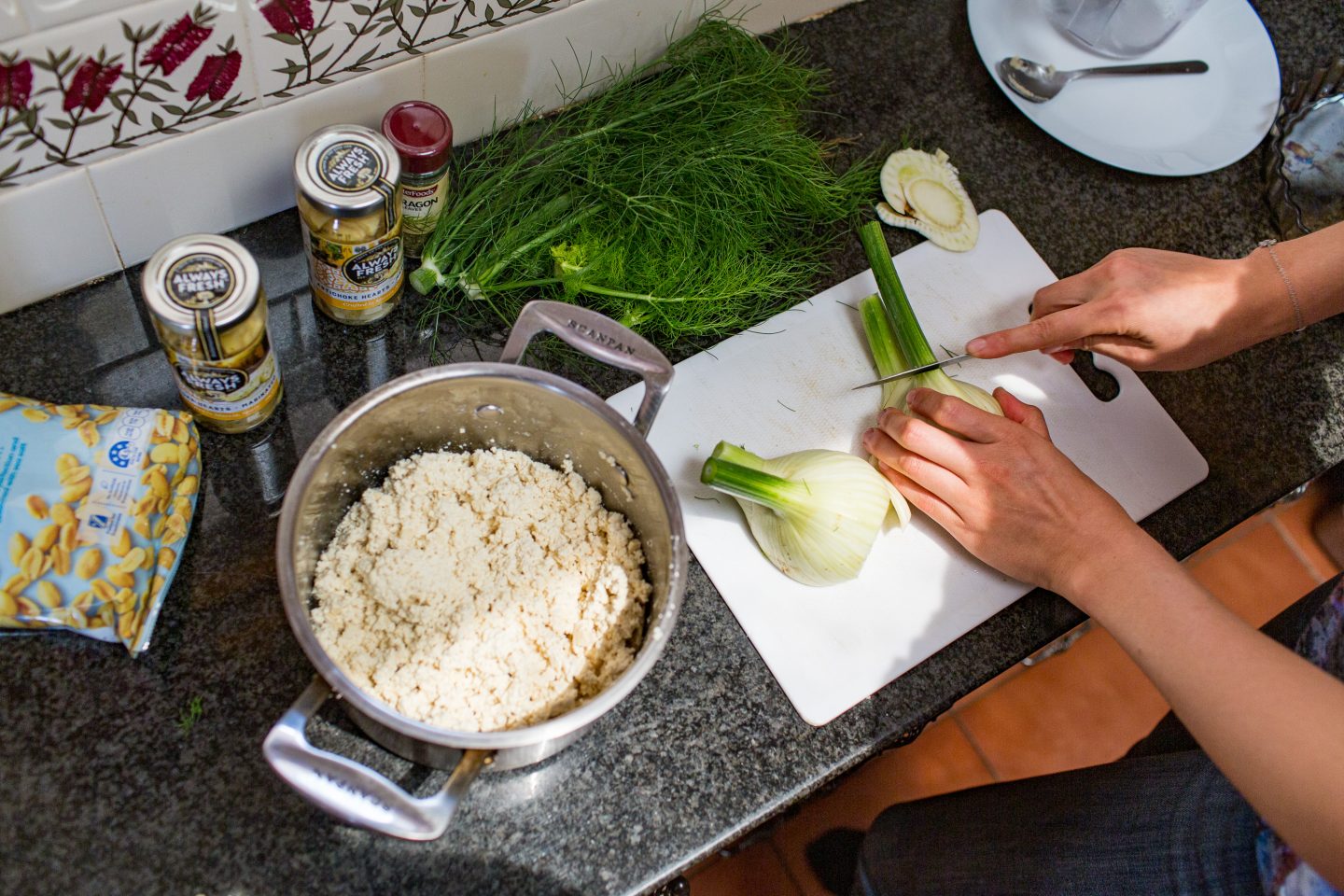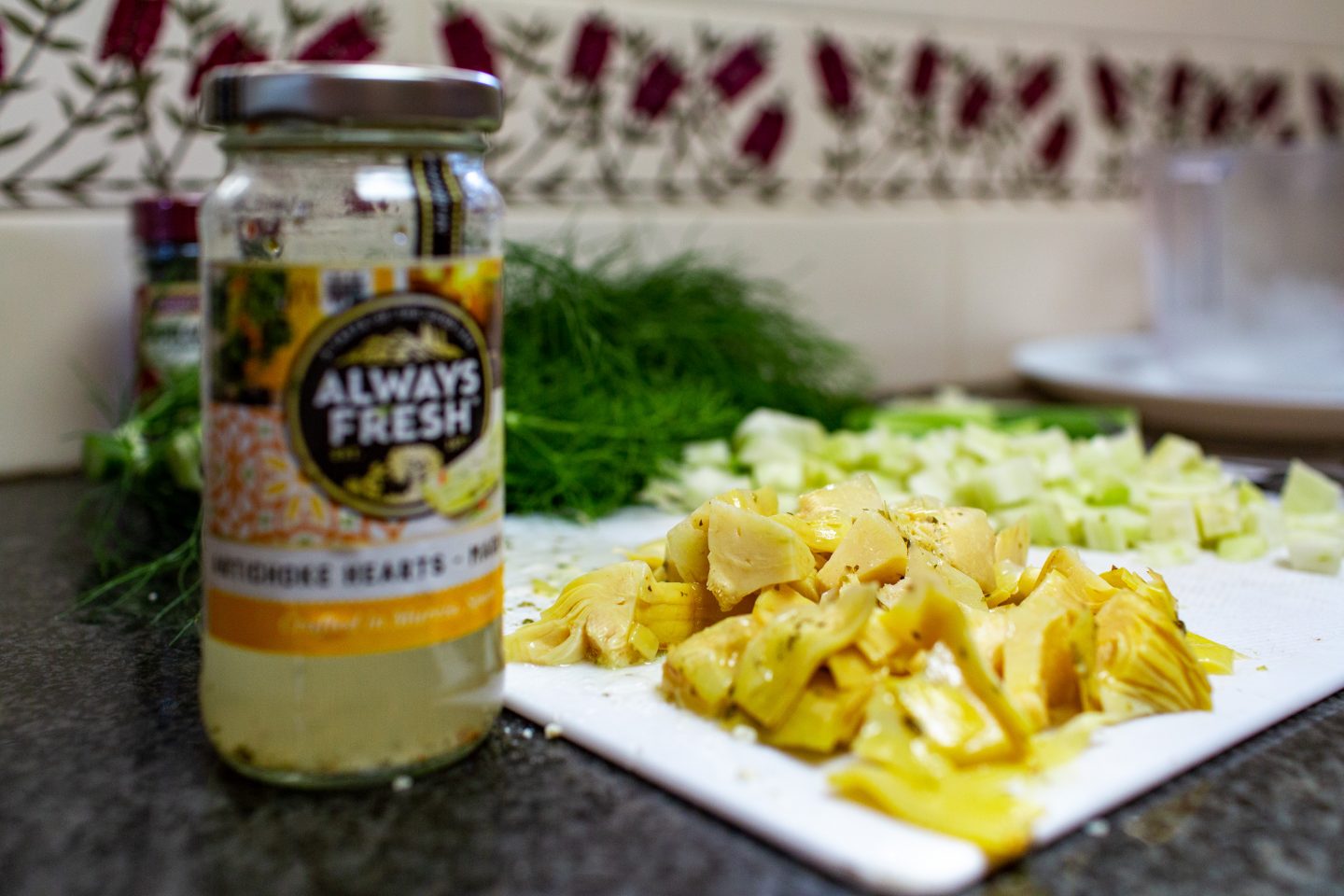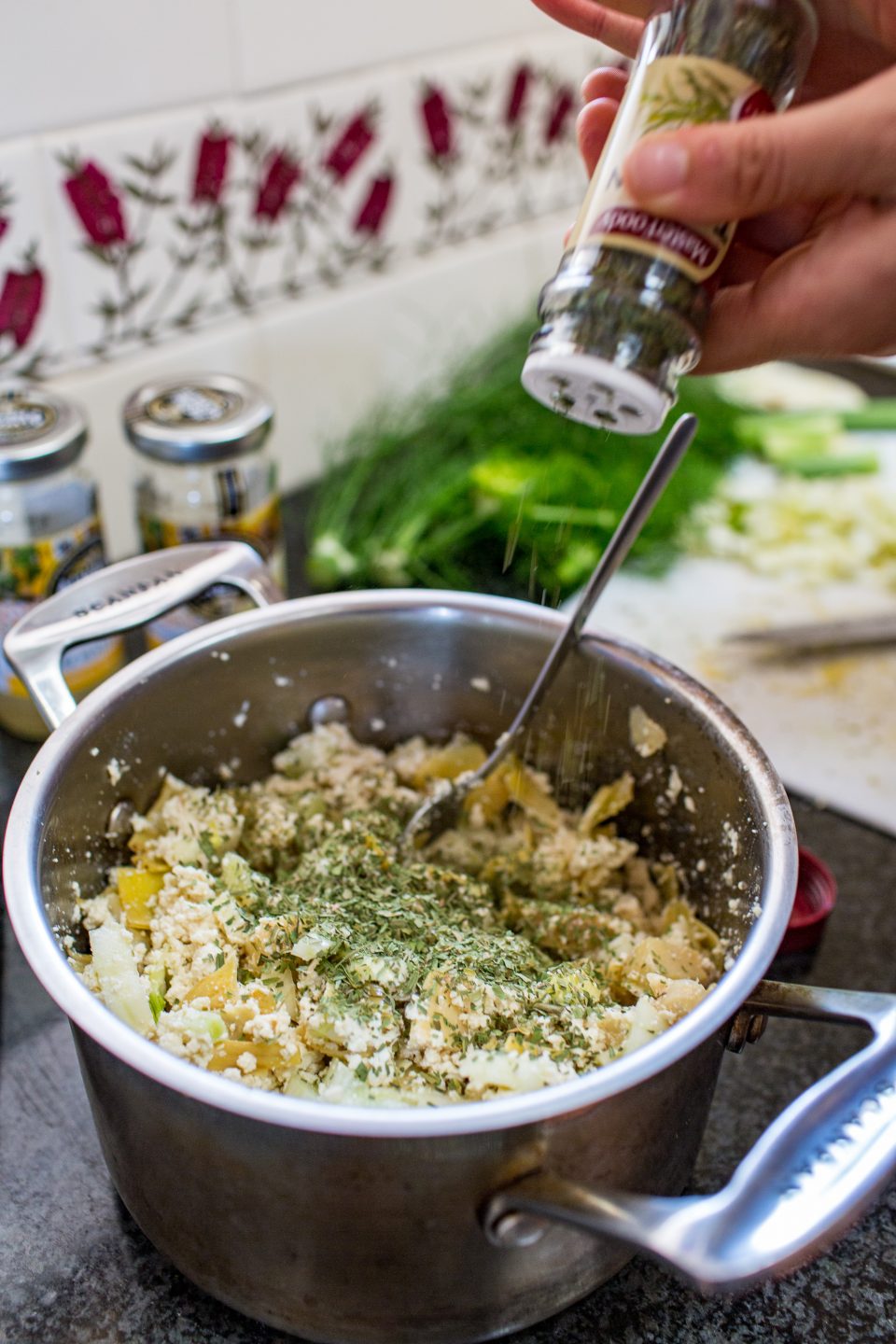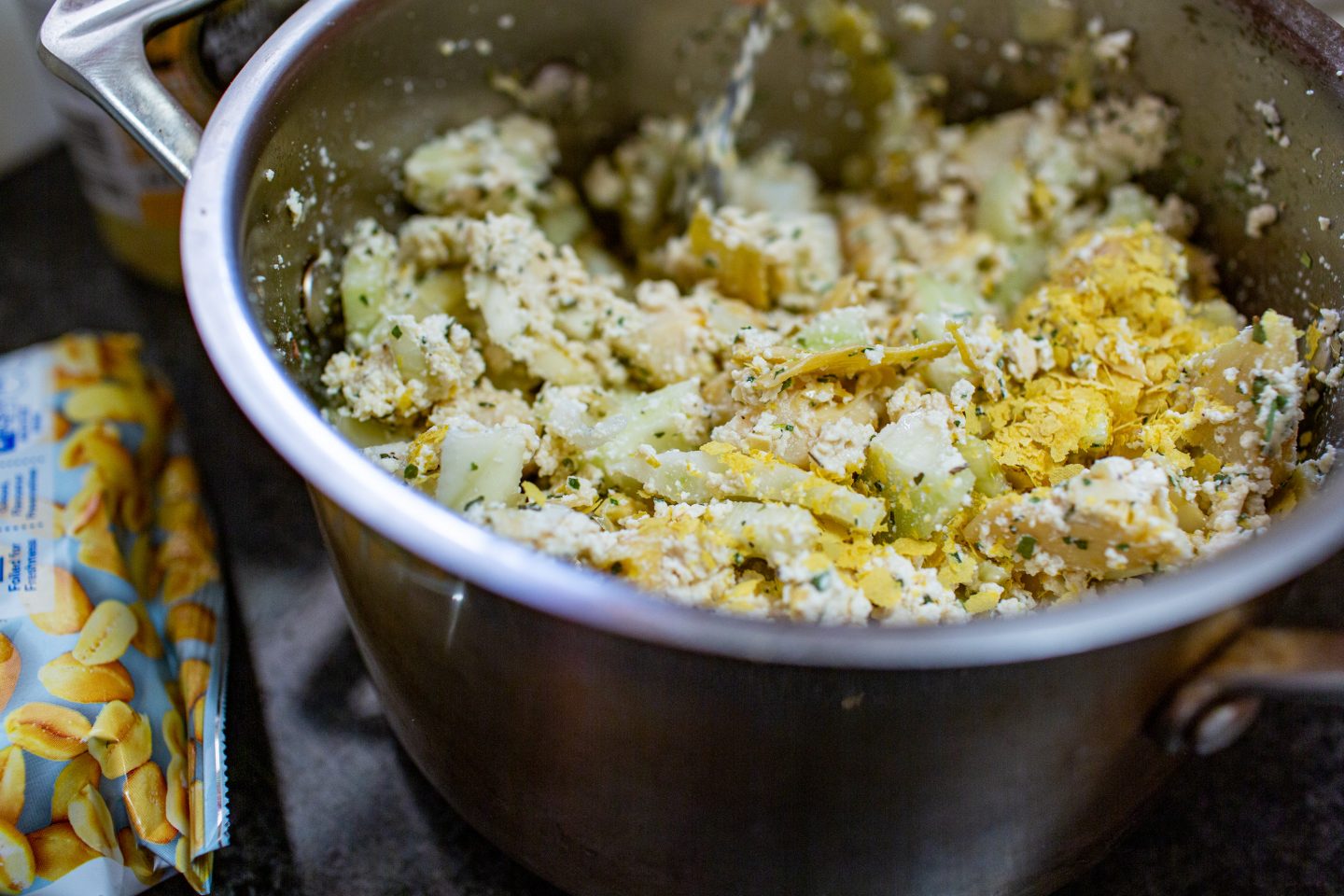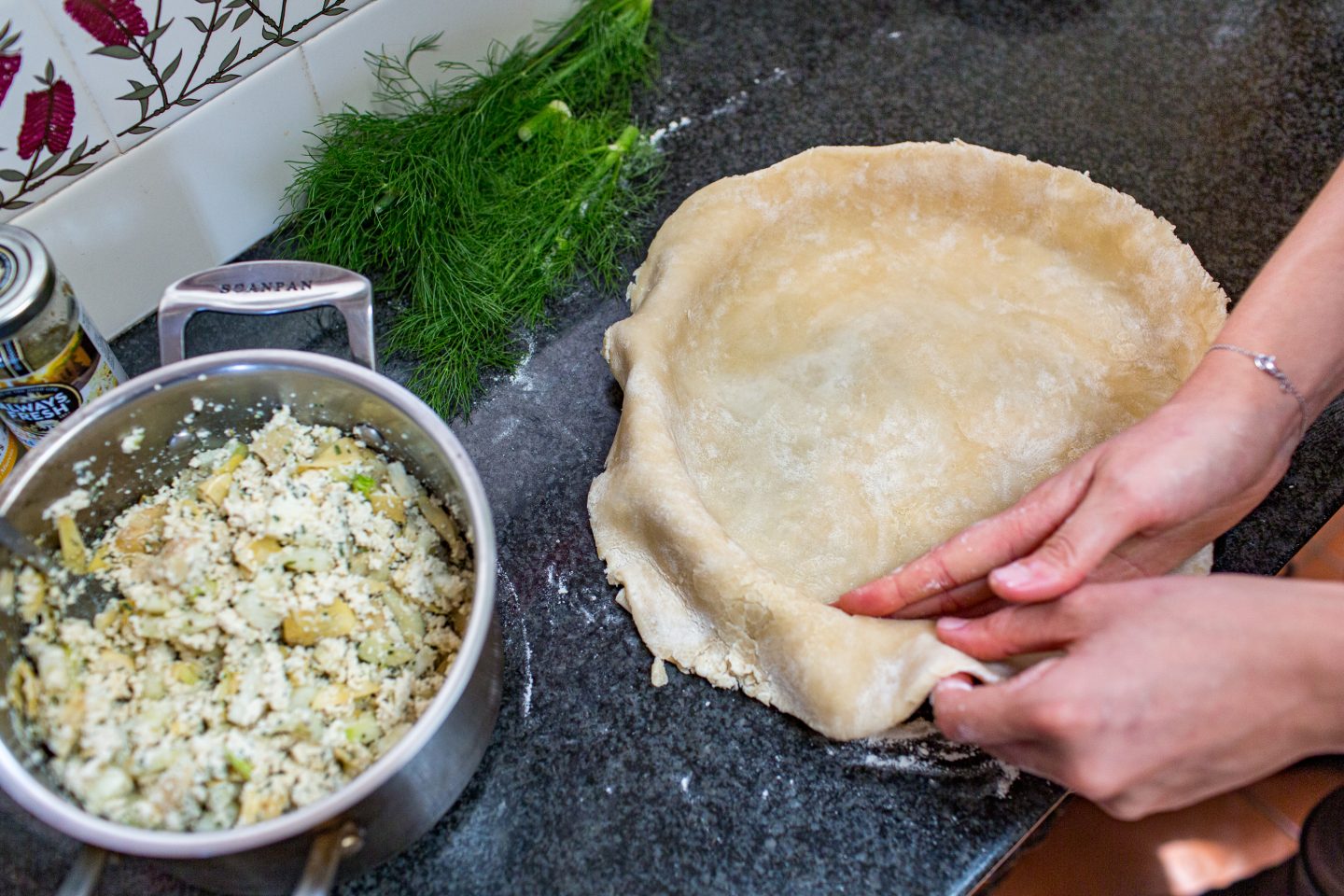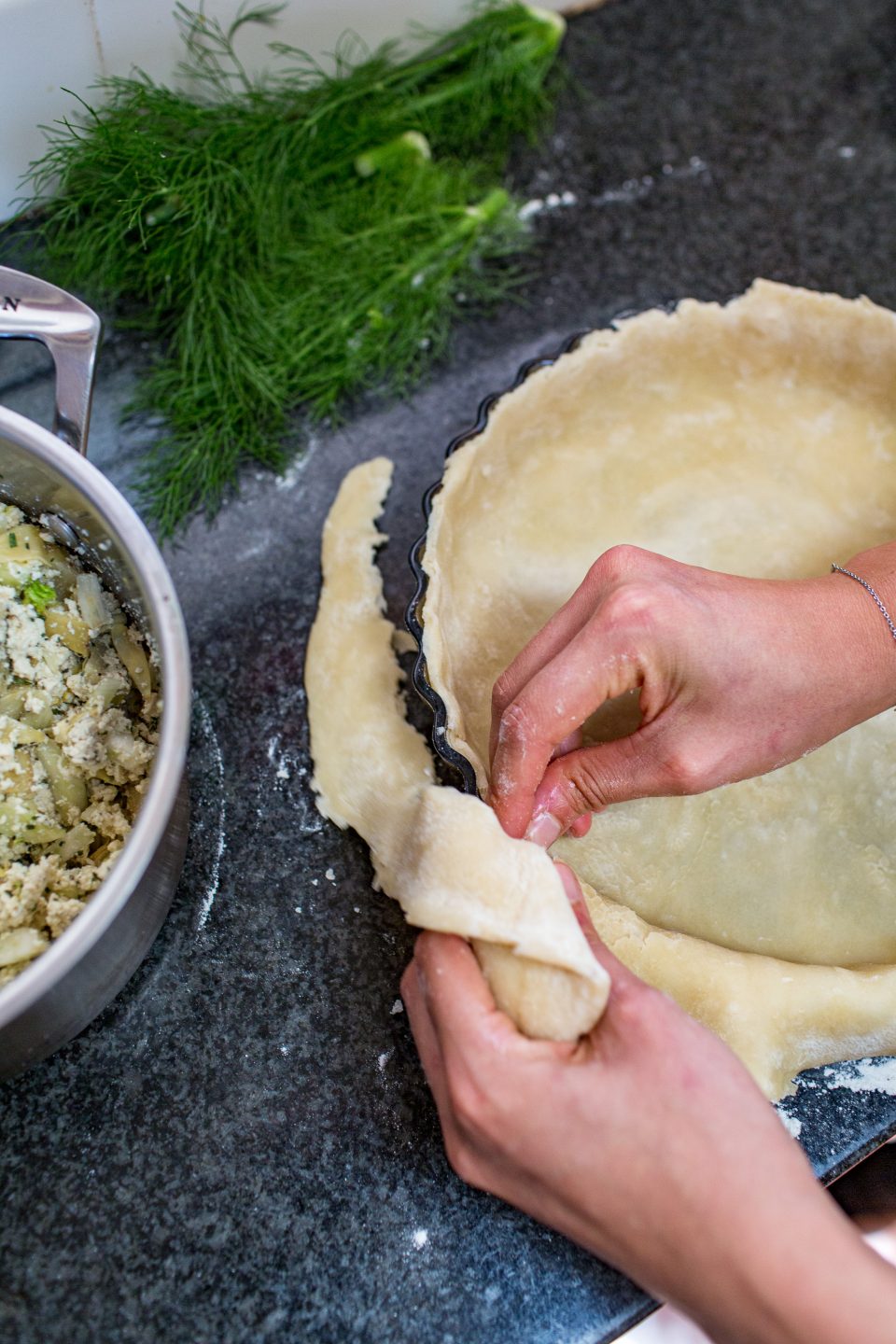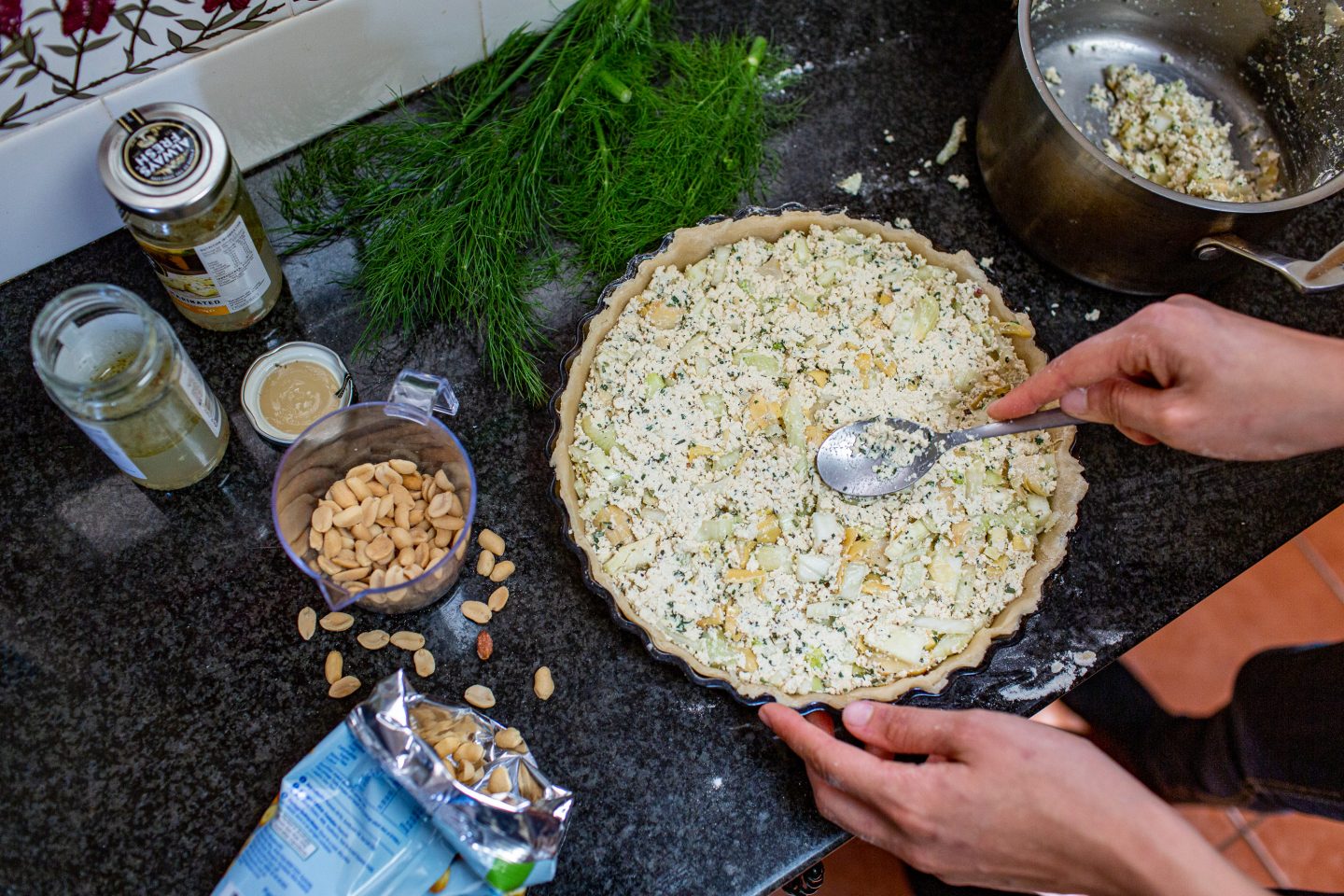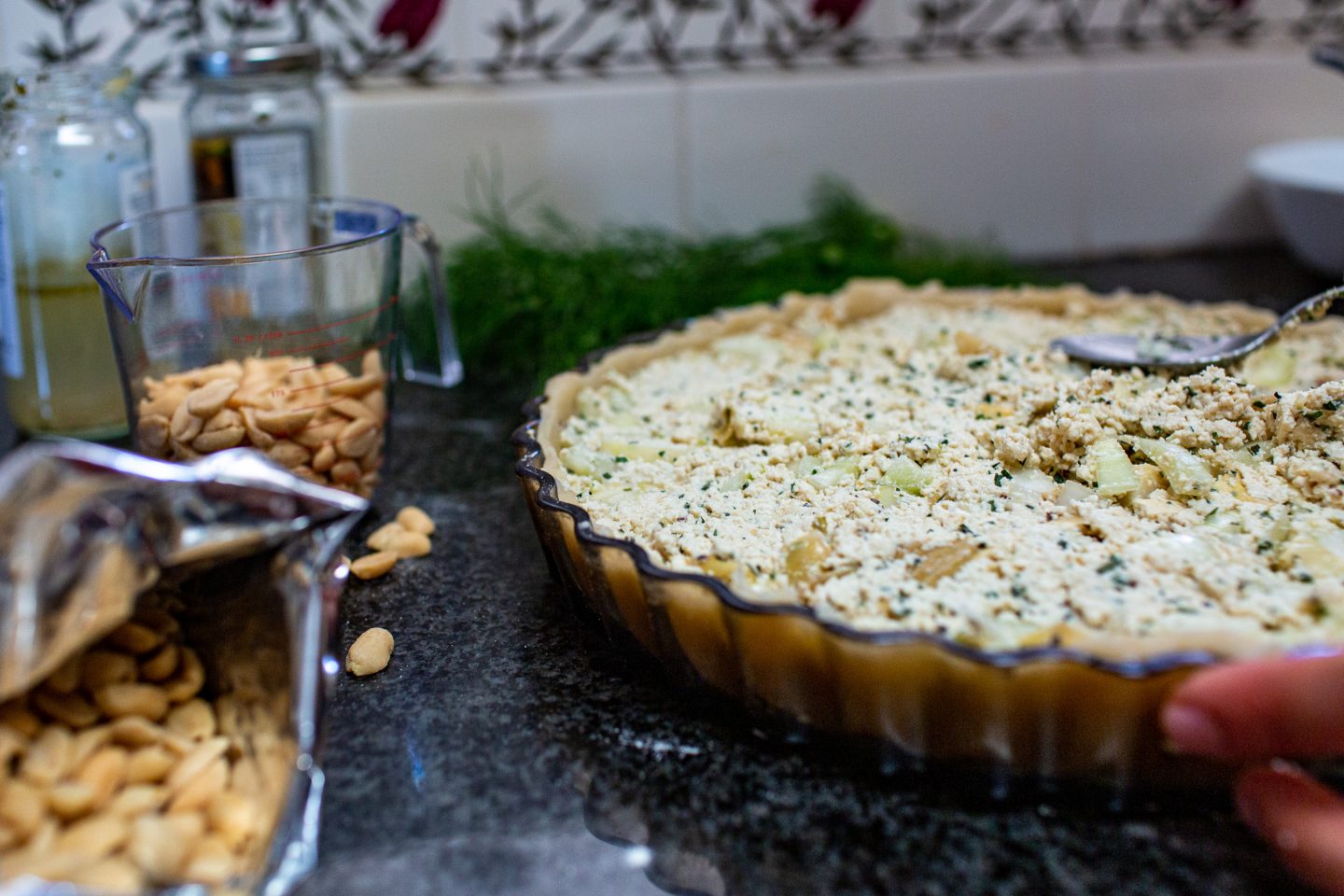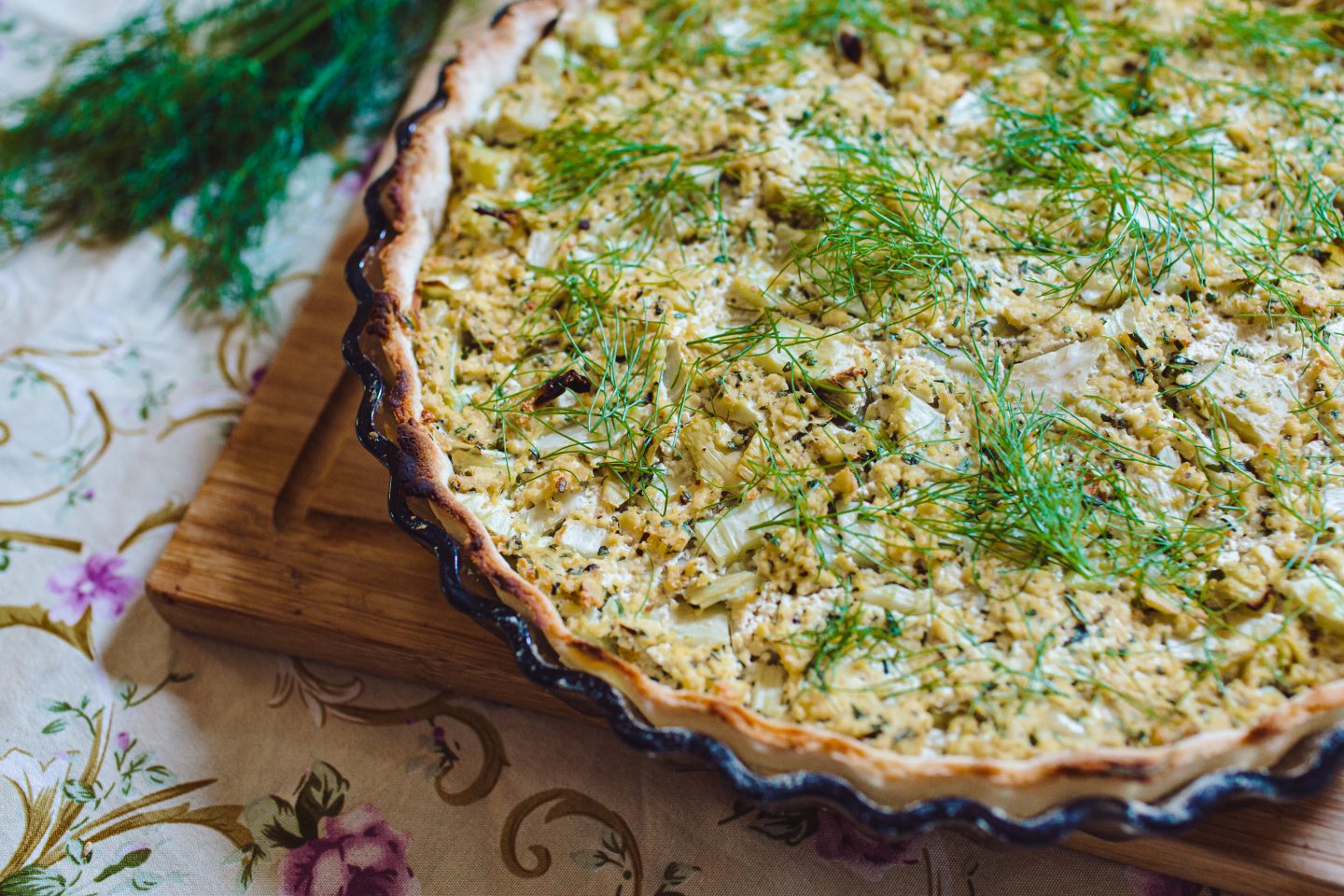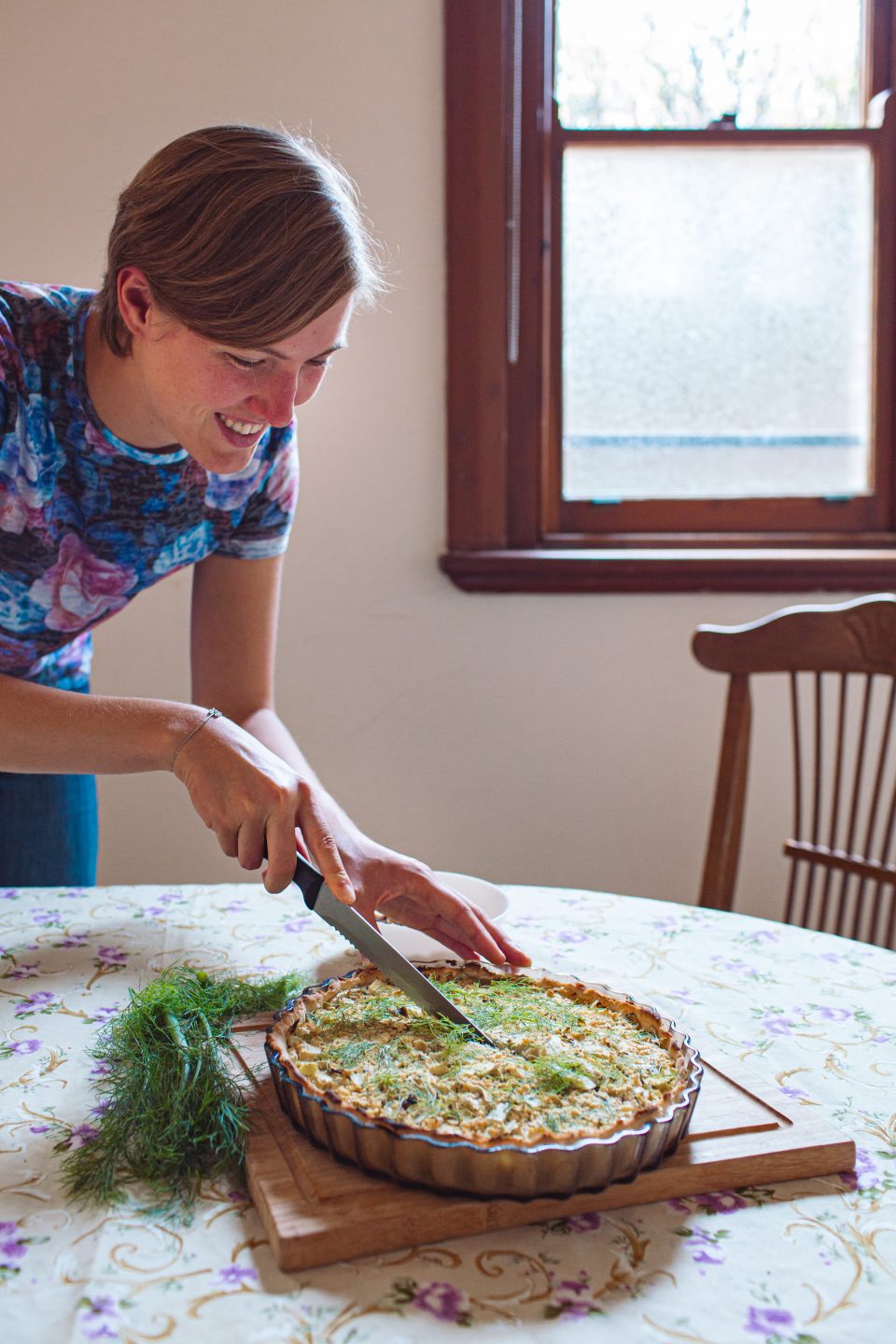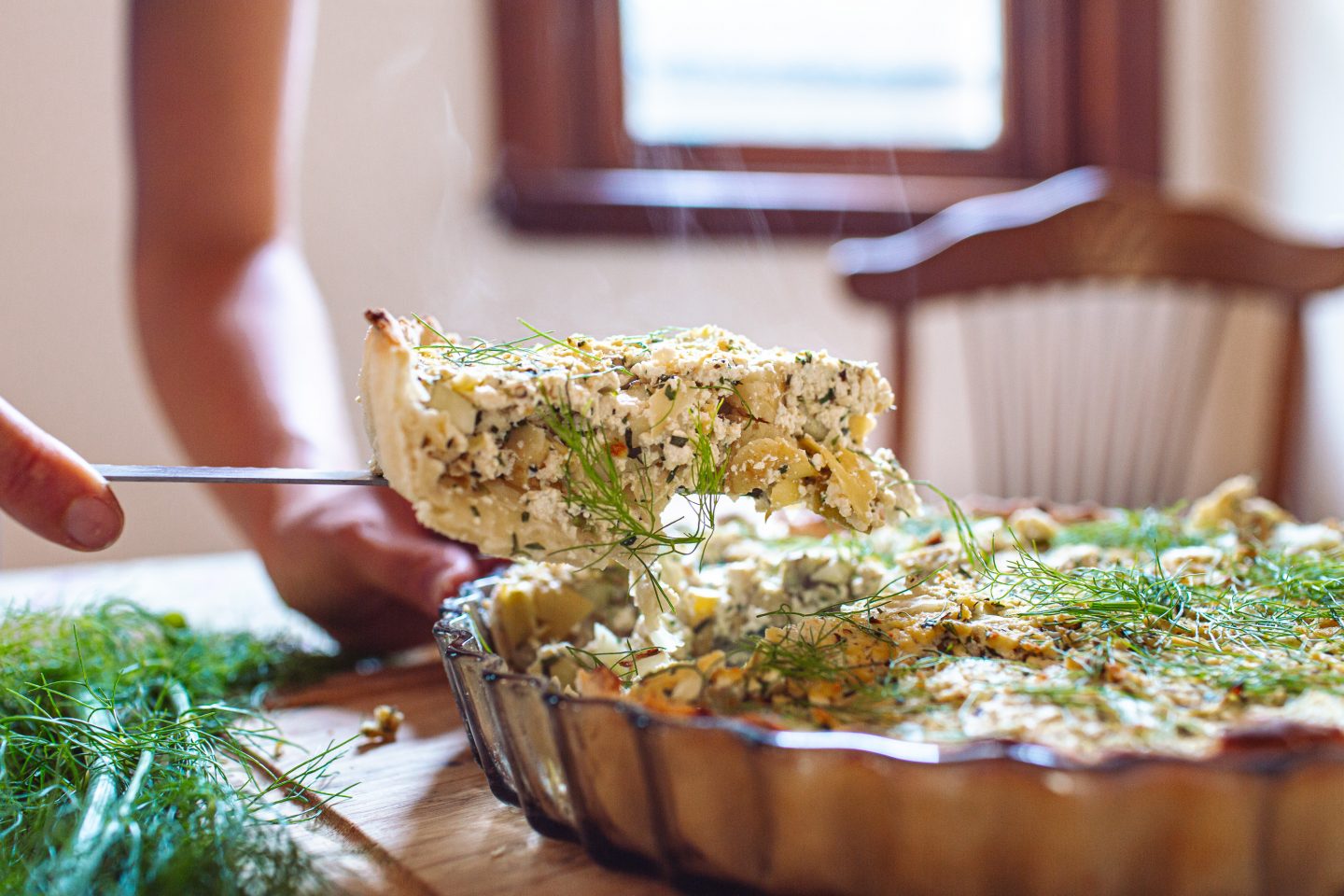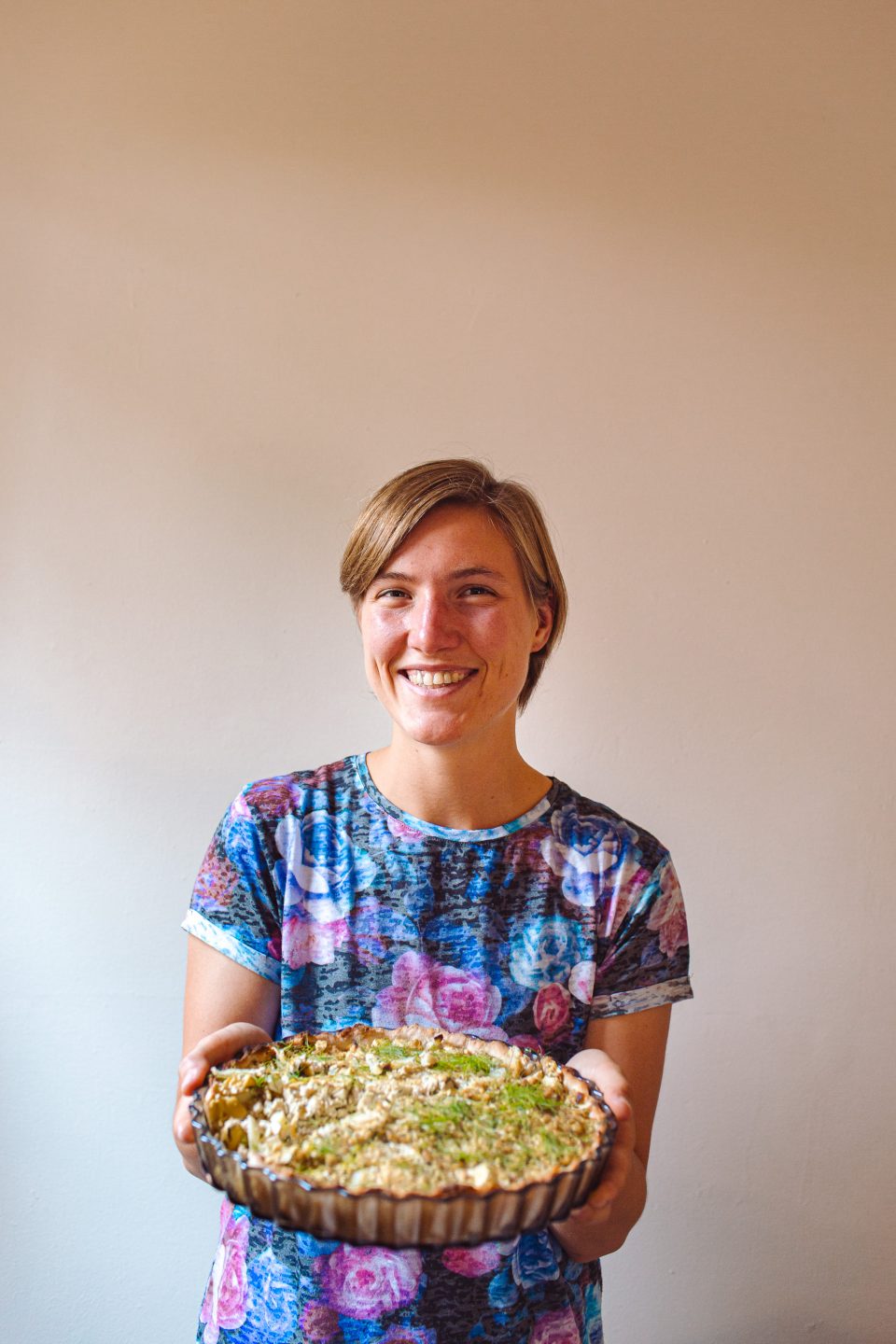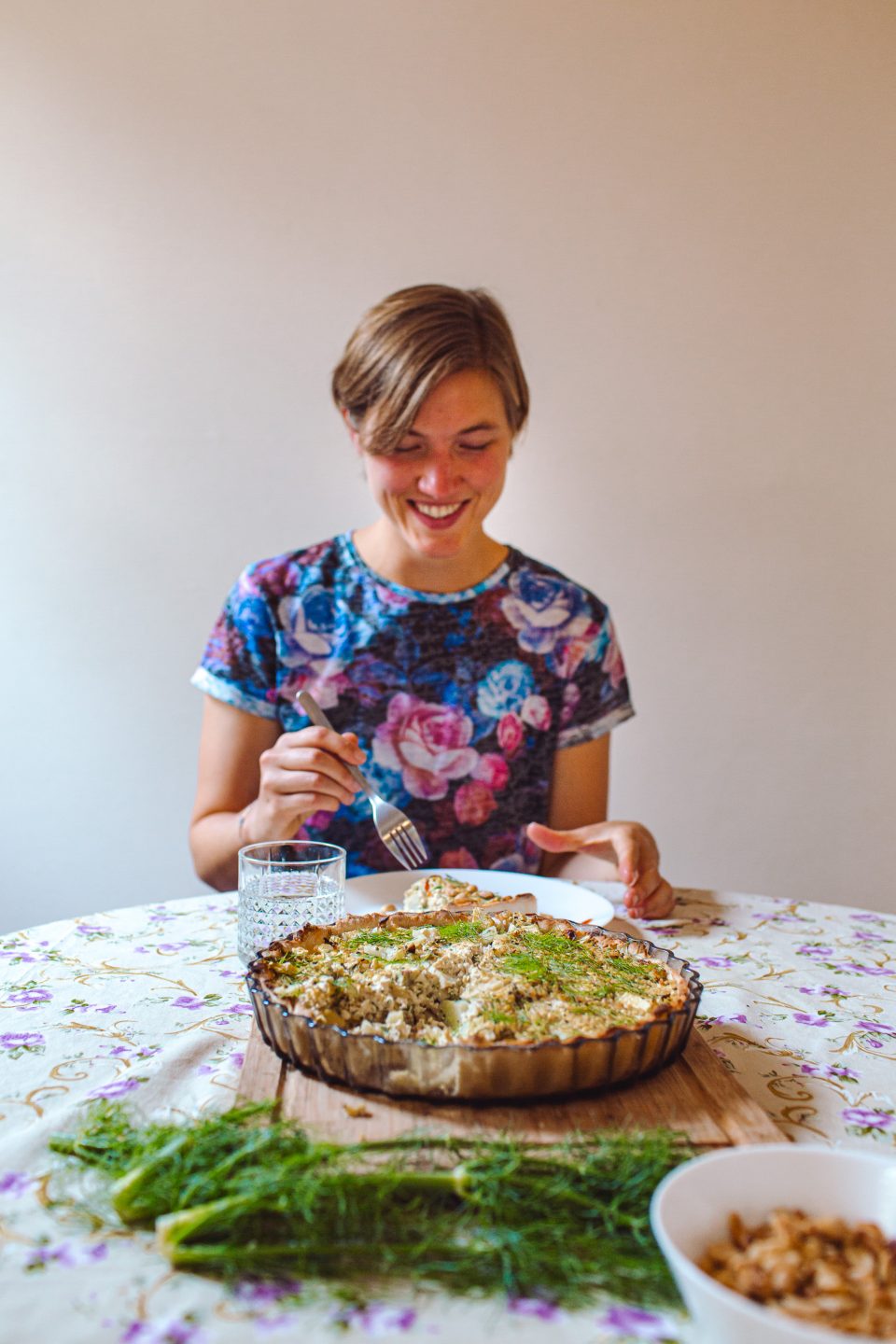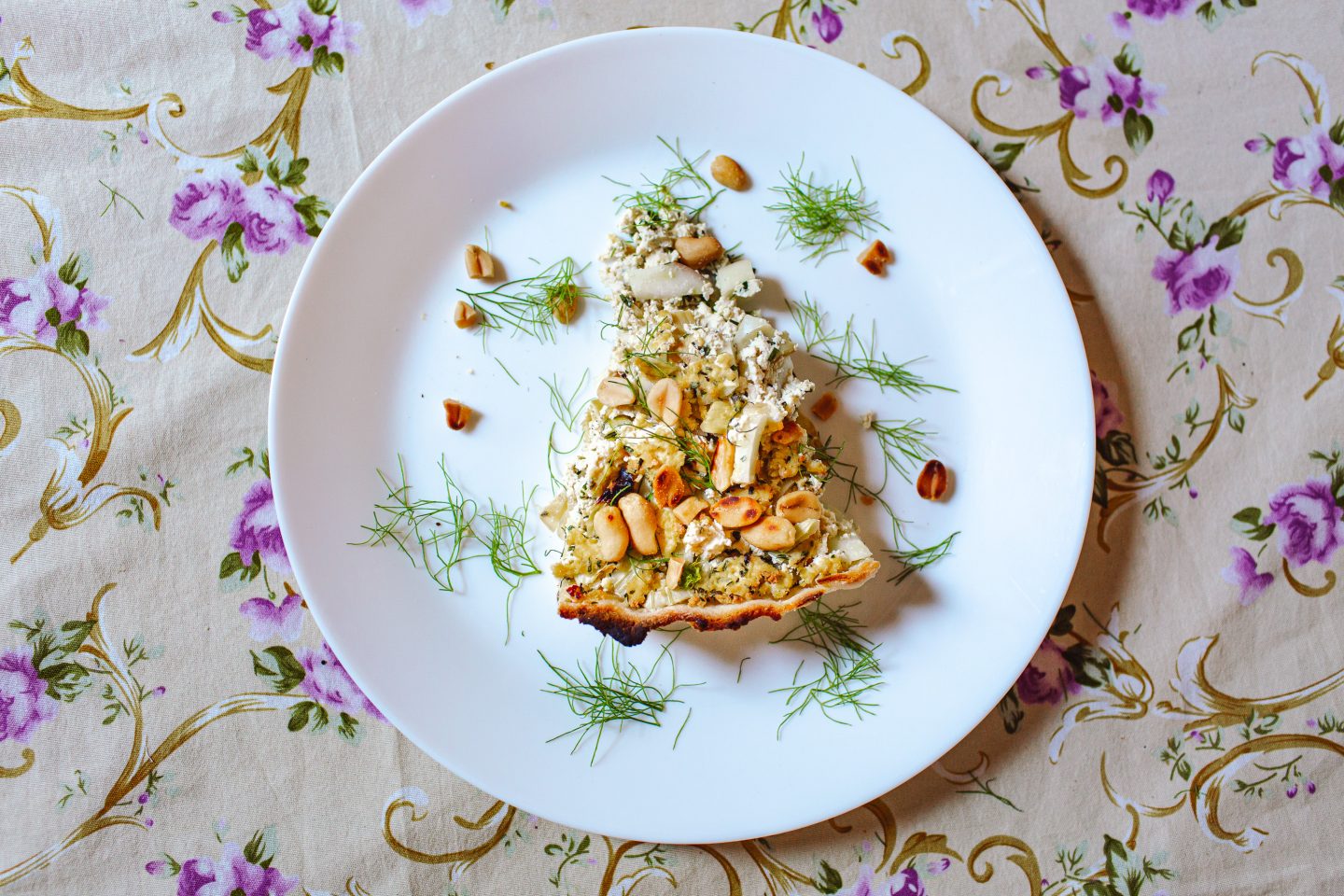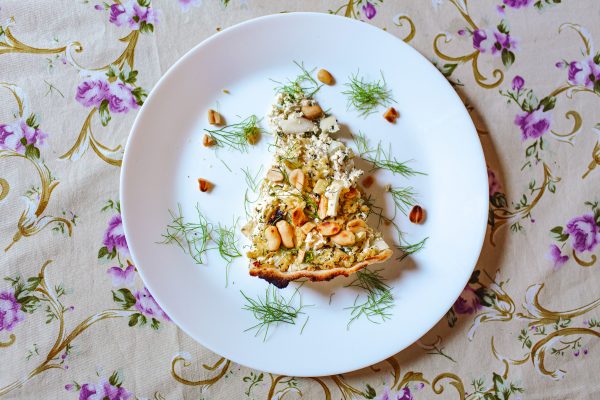 Fennel and Tofu Vegan Quiche
Prep time: | Cook time: | Serves 4
For the pastry
5 cup flour
60 ml water
60 ml oil
1 tbs salt
For the filling
1 small Fennel
400 gr marinated Artichoke hearts in a jar
500 gr Firm tofu
2 tbs Nutritional yeast
100 gr Salted peanuts (optional)
A small handful of fresh or dried Tarragon
Salt
Pepper
The dough: Mix the flour and salt together. Mix the water and oil with a fork. Put the flour mixture and the liquids together and mix thoroughly. Knead with your hands until it becomes a firm dough and make a ball out of it. Let it rest in the fridge for at least 30 minutes.
The filling: Mash the tofu until a bit creamy (you can add a bit of water to make it moist). Chop the fennel bulb and stalk into small pieces and give it a quick fry on the pan with a bit of oil until they are soft enough to eat. Mix in cooked fennel and chopped marinated artichoke hearts into the tofu mixture. Add the nutritional yeast and the roughly chopped tarragon (preferably fresh one), salt and pepper to taste.
Roll out the dough and put it in the quiche dish. Make small holes in the dough with a fork. Fill with the filling and bake in the oven (180° for about 35 minutes). After baking, garnish with some fennel and toasted peanuts. You can add some sriracha sauce to taste.