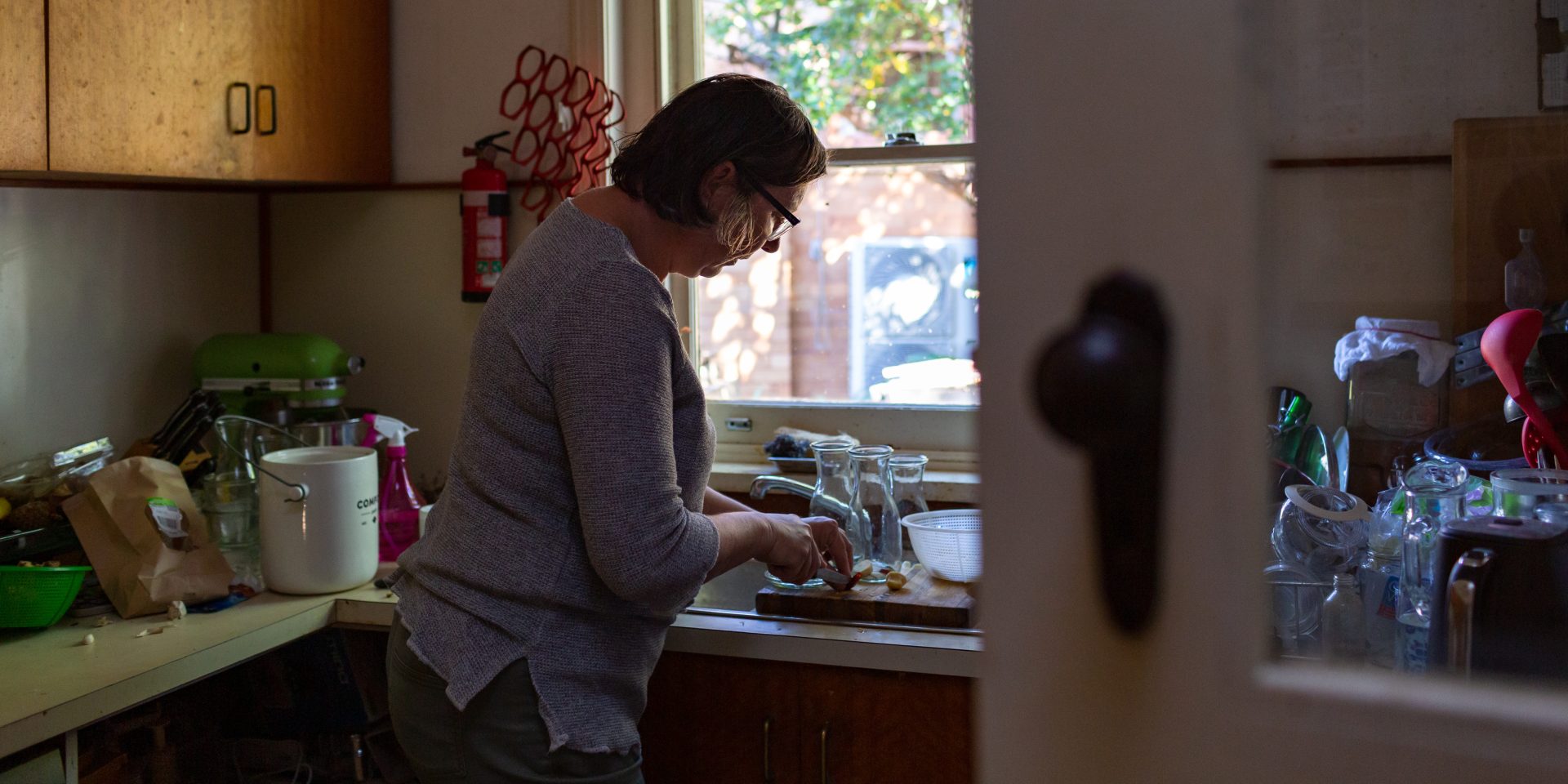 Growing up in Poland countryside, Margaret played and worked in her parents food garden. Her Mum would cook everything from scratch and preserve seasonal produce. Without realising it Margaret actually has been practising permaculture since she was little with her Mum. Now she runs her popular workshops at Moss House teaching people skills for natural living. Costa Georgiadis visited Margaret's bountiful and productive garden and documented what she makes using her own produce. You can watch the clip here at Gardening Australia.
Margaret's garden sits on a large steep block filled with various fruit trees, herbs, edible greens, chooks, rabbits, bees and worms. One of the herbs that stood out to me was the beautiful broad leaves comfrey. "Comfrey is a very important plant both in the garden (a perennial green manure and nutrient accumulator), grass barrier, great fodder for chickens, compost activator, attracts pollinators and is a medicinal herb!"
For her portrait she chose to sit next to the stinging nettle. Then we got to talk about what a precious plant this is. Did you know dried nettle leaves contains 40% protein!
In this week's post, Margaret shares her beloved fermented Jerusalem artichoke recipe. Each year her garden yields about 6-8kg of these delicious creamy bulbs, however they don't store well in the fridge. So one day she decided to ferment them and has never looked back. Jerusalem artichoke (also known as sunchoke, topinambur) is a type of sunflower tuber with edible rhizomes. The plant is also known as "fartichoke" because when cooked or baked it can cause flatulence in many people! However, fermenting bacteria digest inulin, the compound which causes gases and the end product is crunchy, buttery, slightly acidic and can be flavoured with added aromatic roots and spices. Hope you will get the opportunity to try out this ferment recipe one day.
I can't live without
Fermented vegetables
Dream Job
What I am doing now, running sustainability workshops at Moss House - teaching people the old useful skills
Currently I'm obsessed with
Reading books on fermenting
Childhood taste
Wild mushrooms
I will always have in my pantry
Onion, potato and salt
I learnt to cook from
Mum and sister
Currently I'm listening to
Heart Chakra
One day I must visit
Northern part of Australia
Go to meal
Egg omelette from my own eggs and garden greens
I am really good at
Talking, preserving, fermenting
The unforgettable meal
My Mum's Great Aunt's white creamy sauce with smoked ham
Best flavour combo
Garlic, Jerusalem artichoke and ginger
Guilty pleasure
Dark chocolate
Who does the dishes
My dishwasher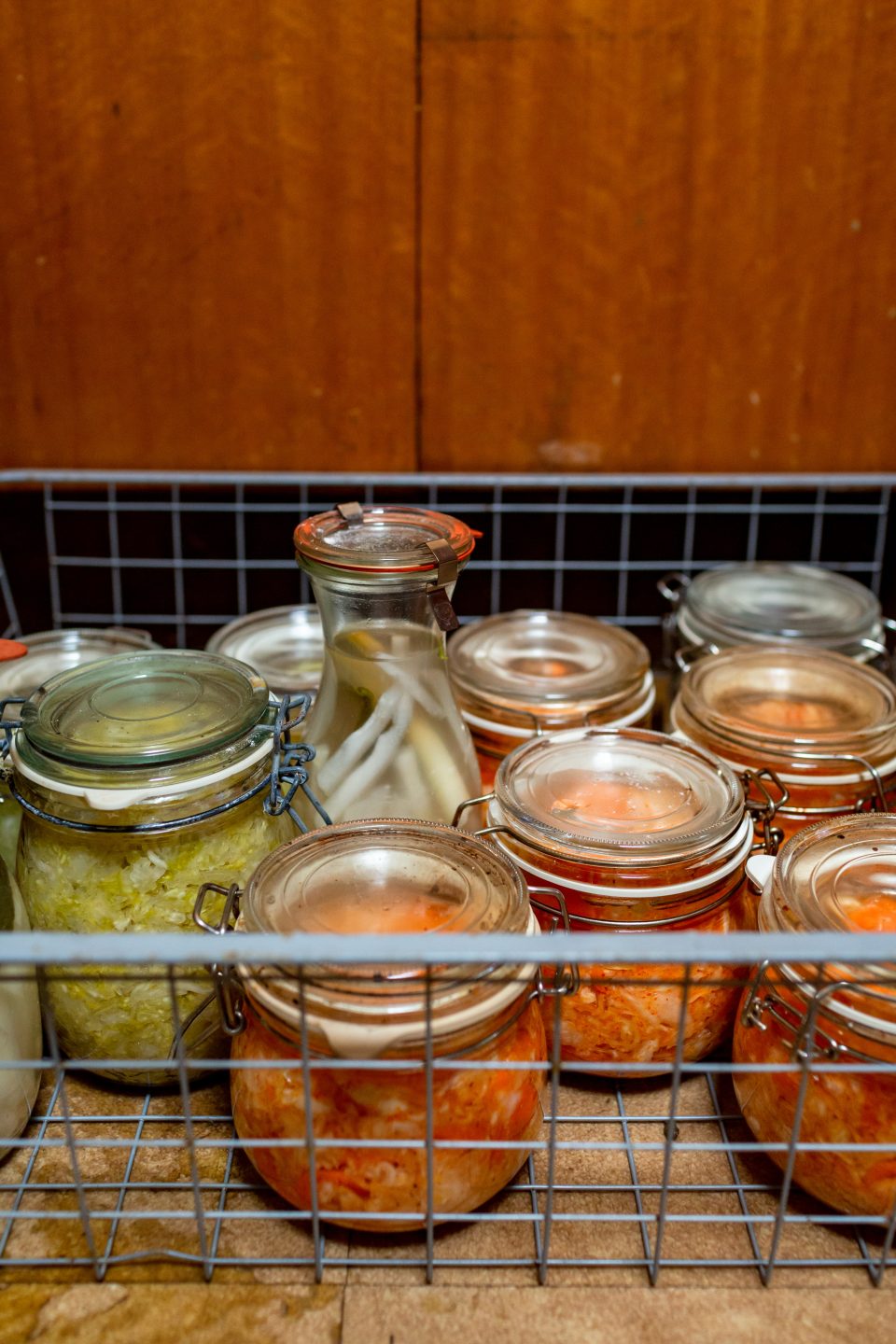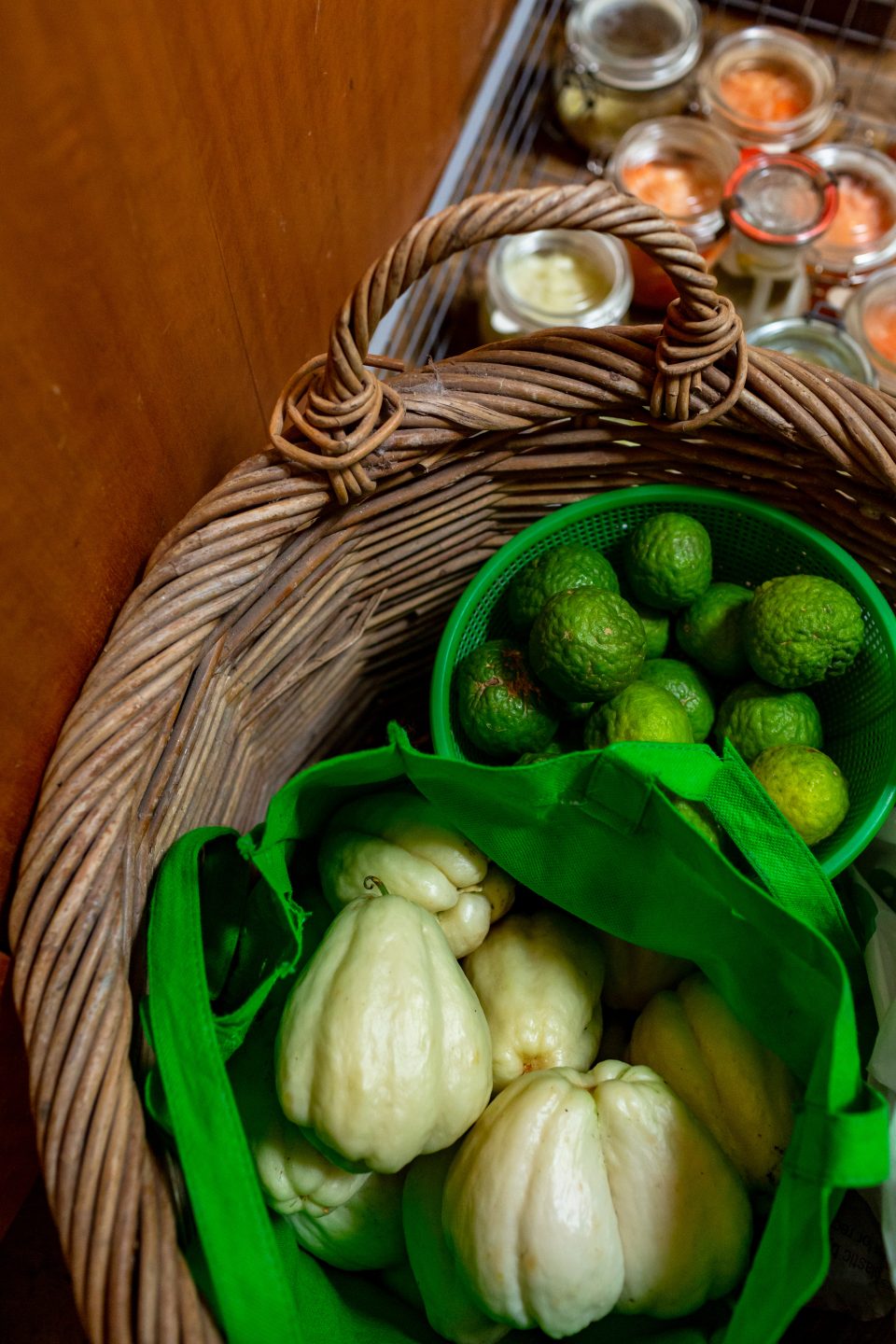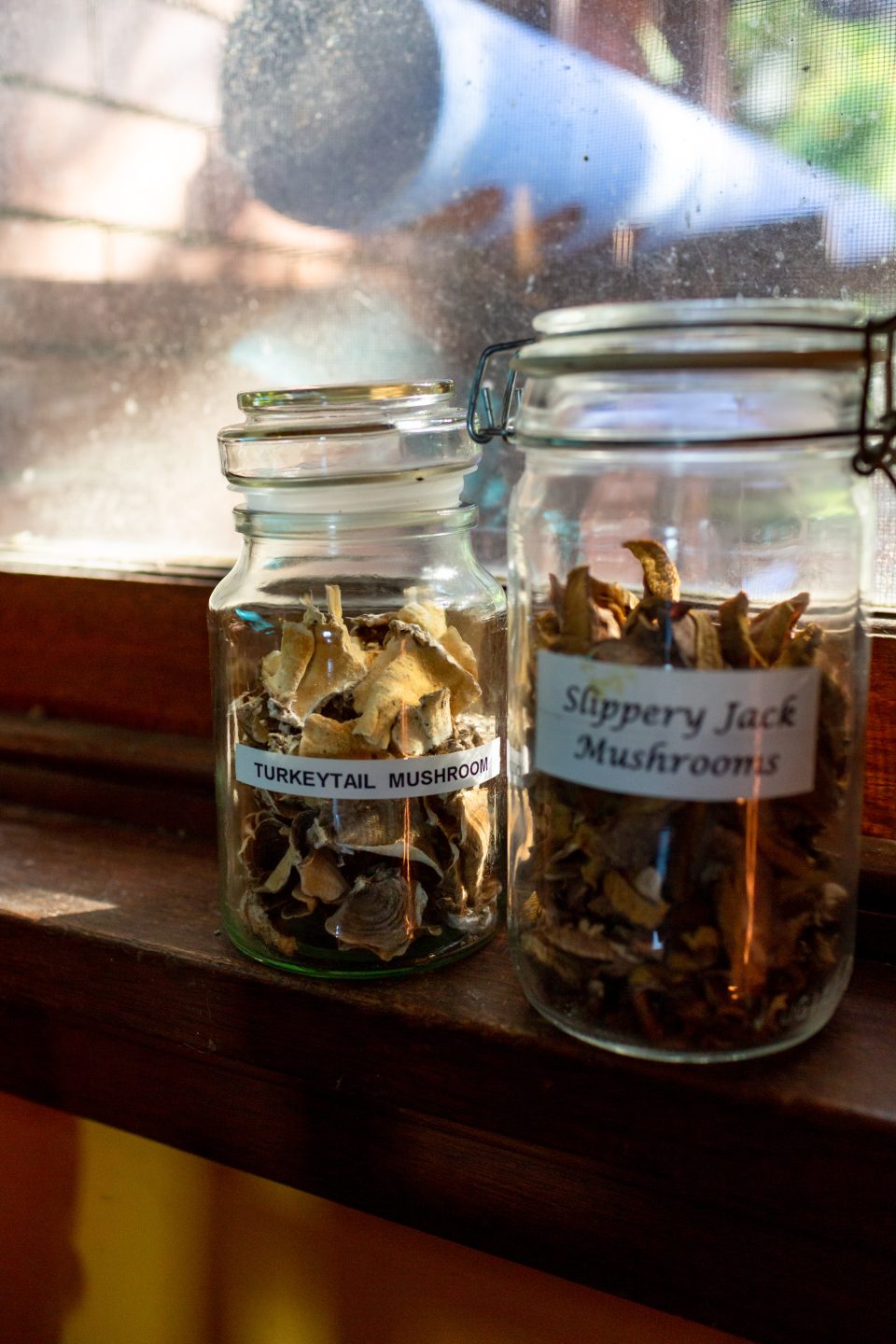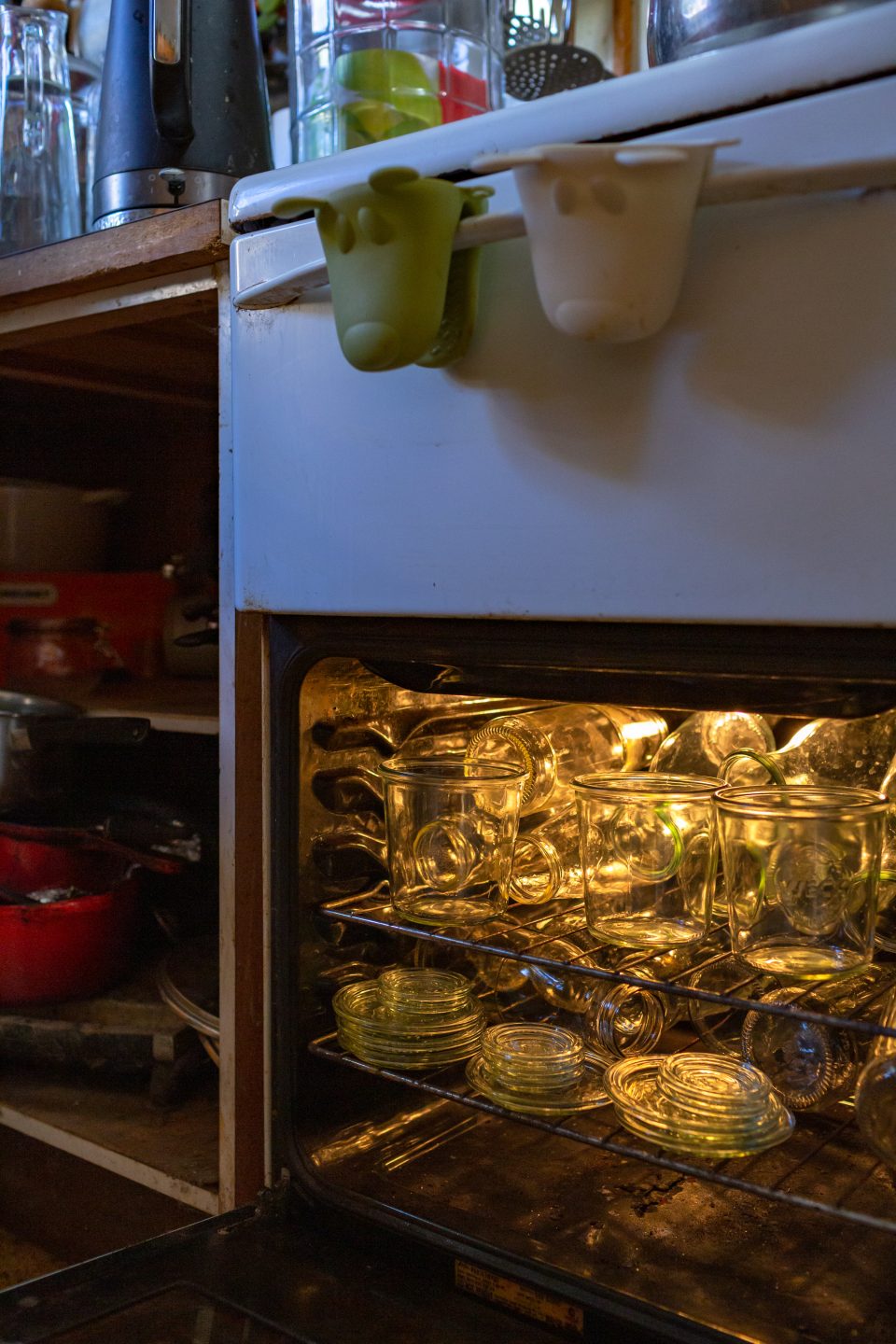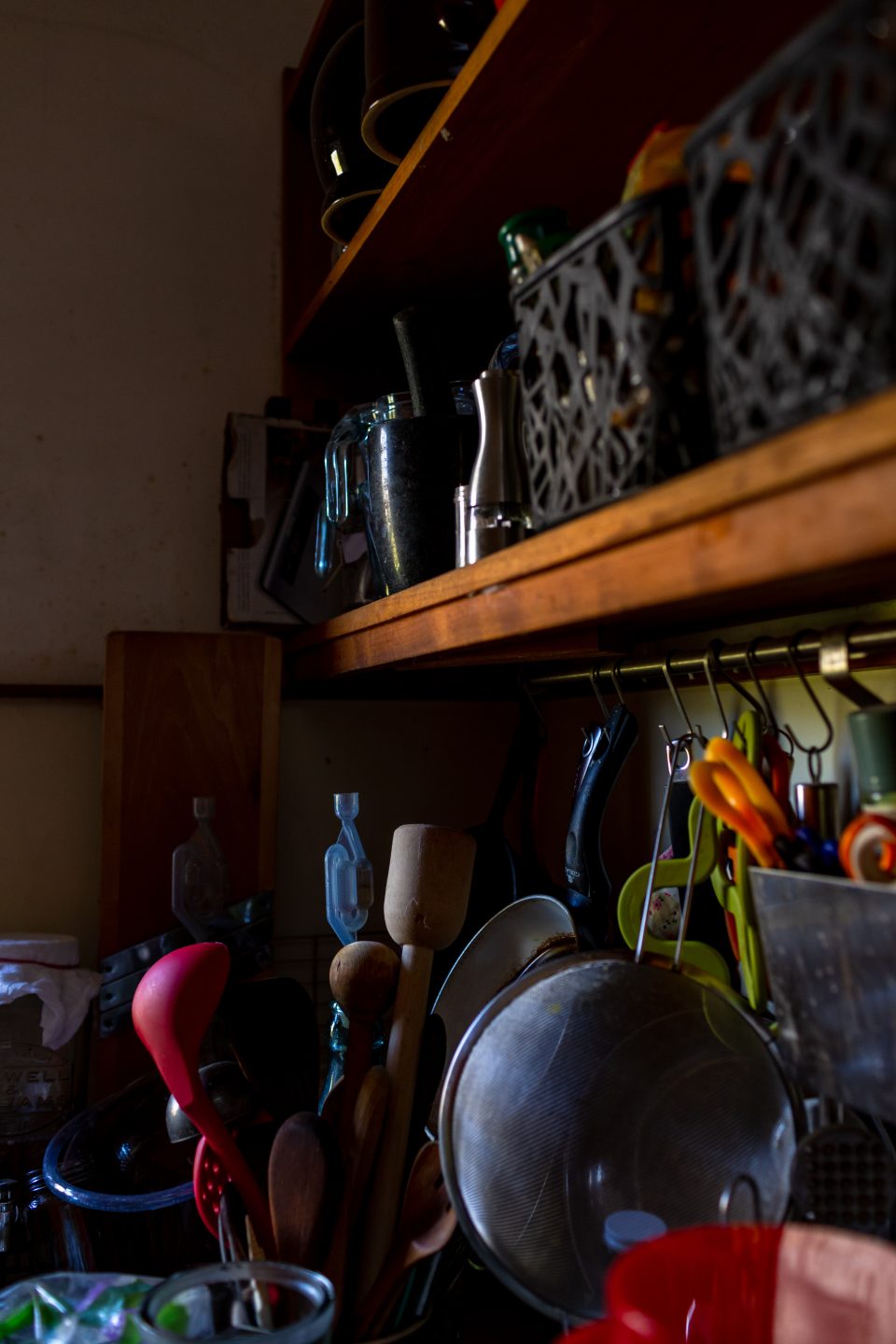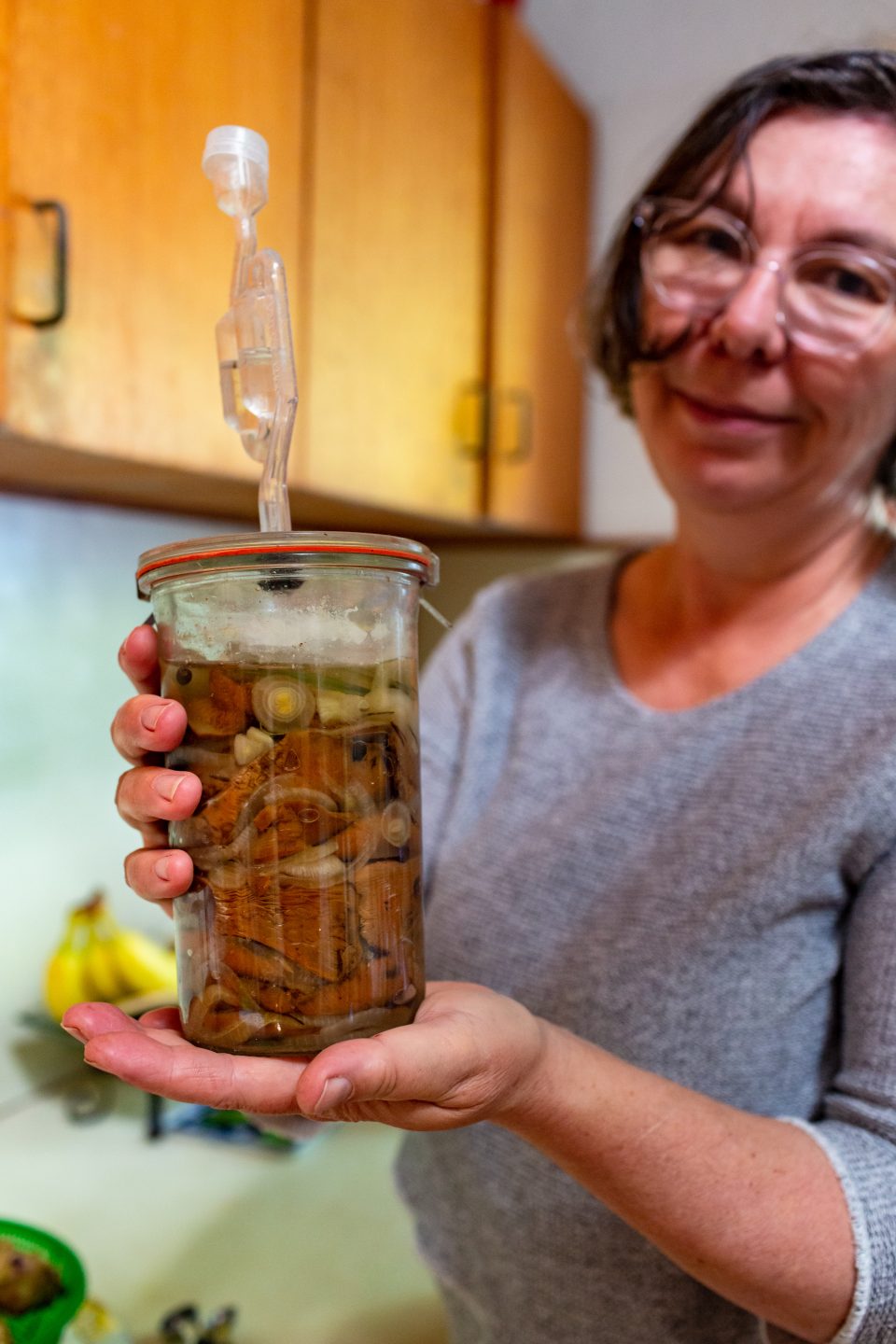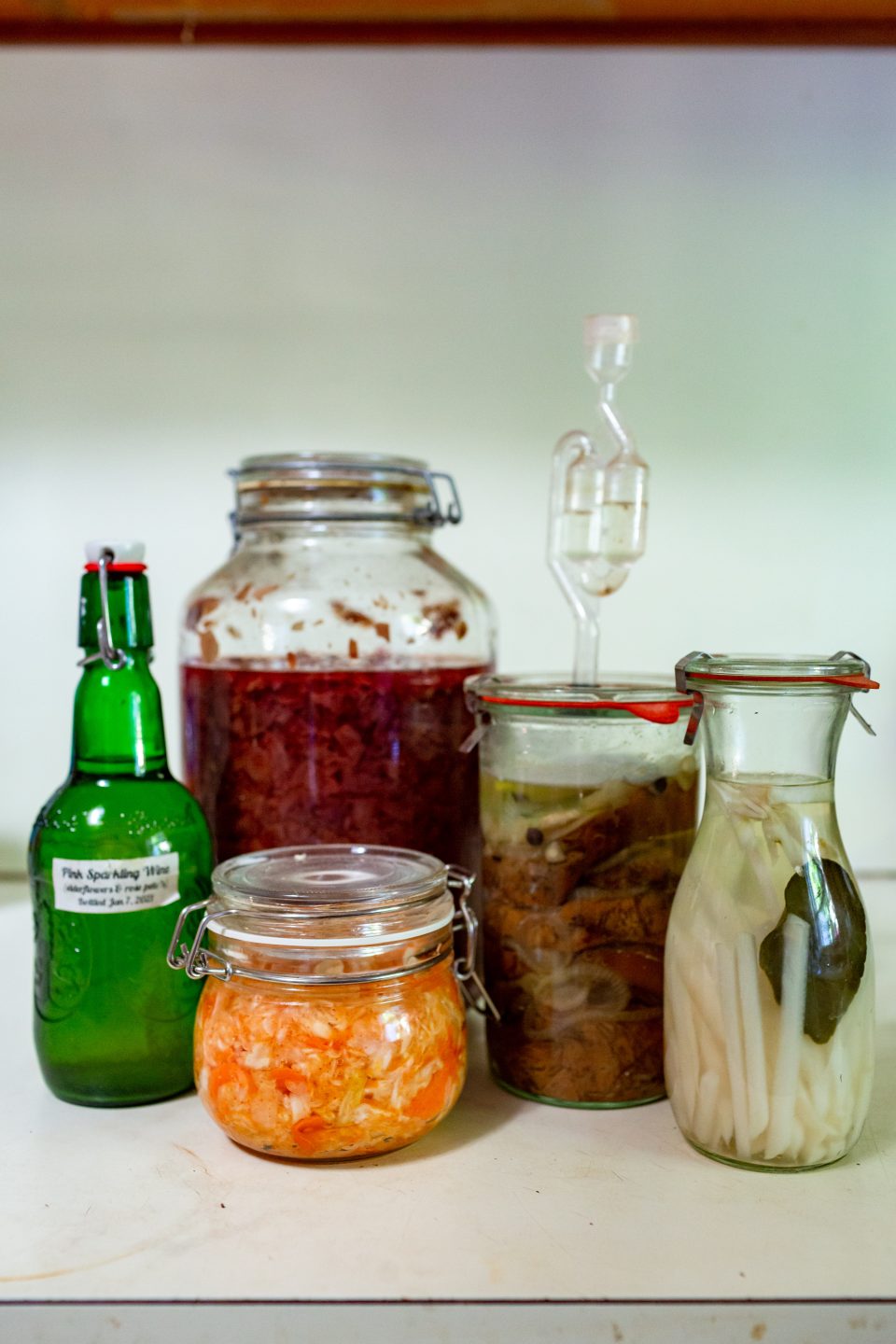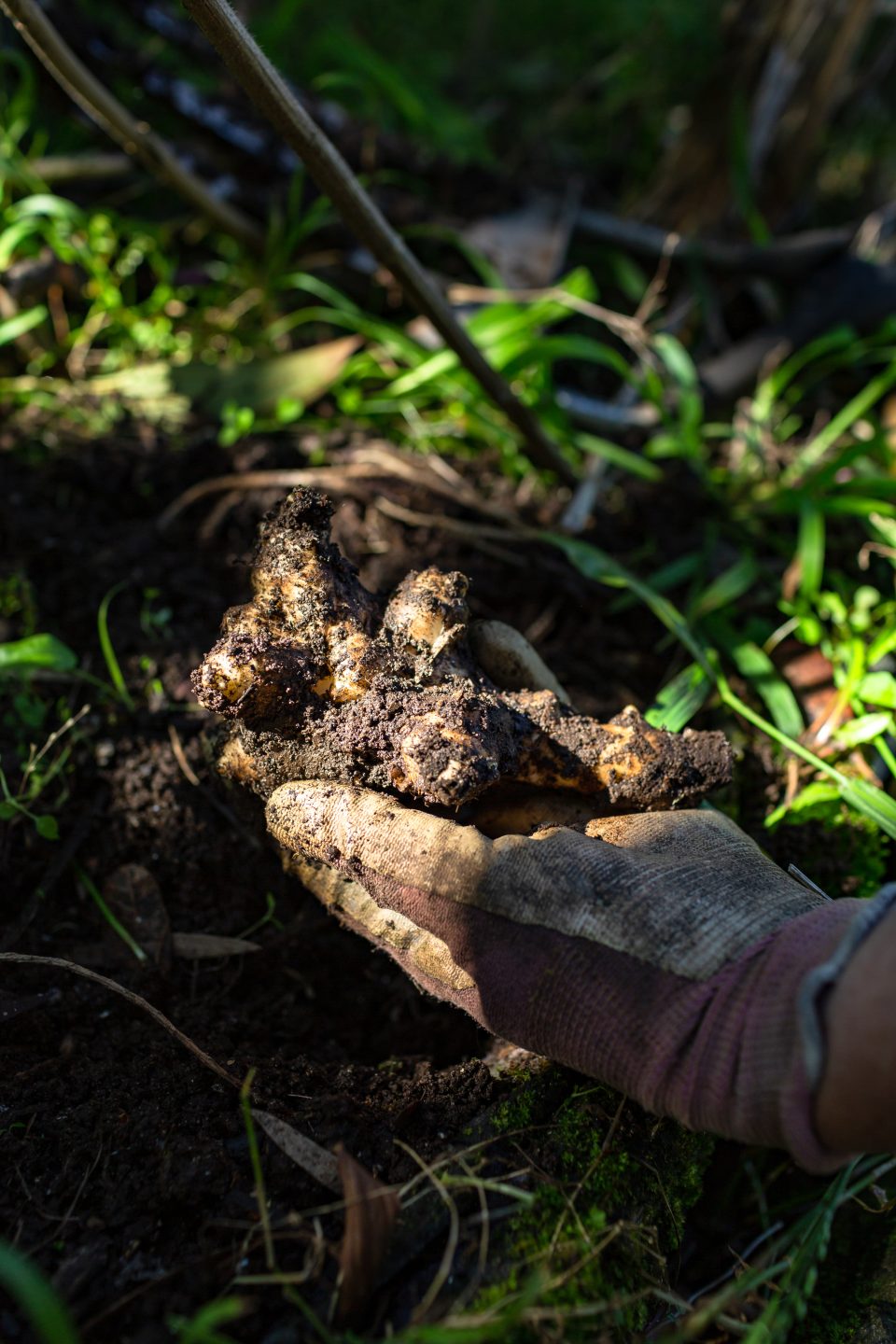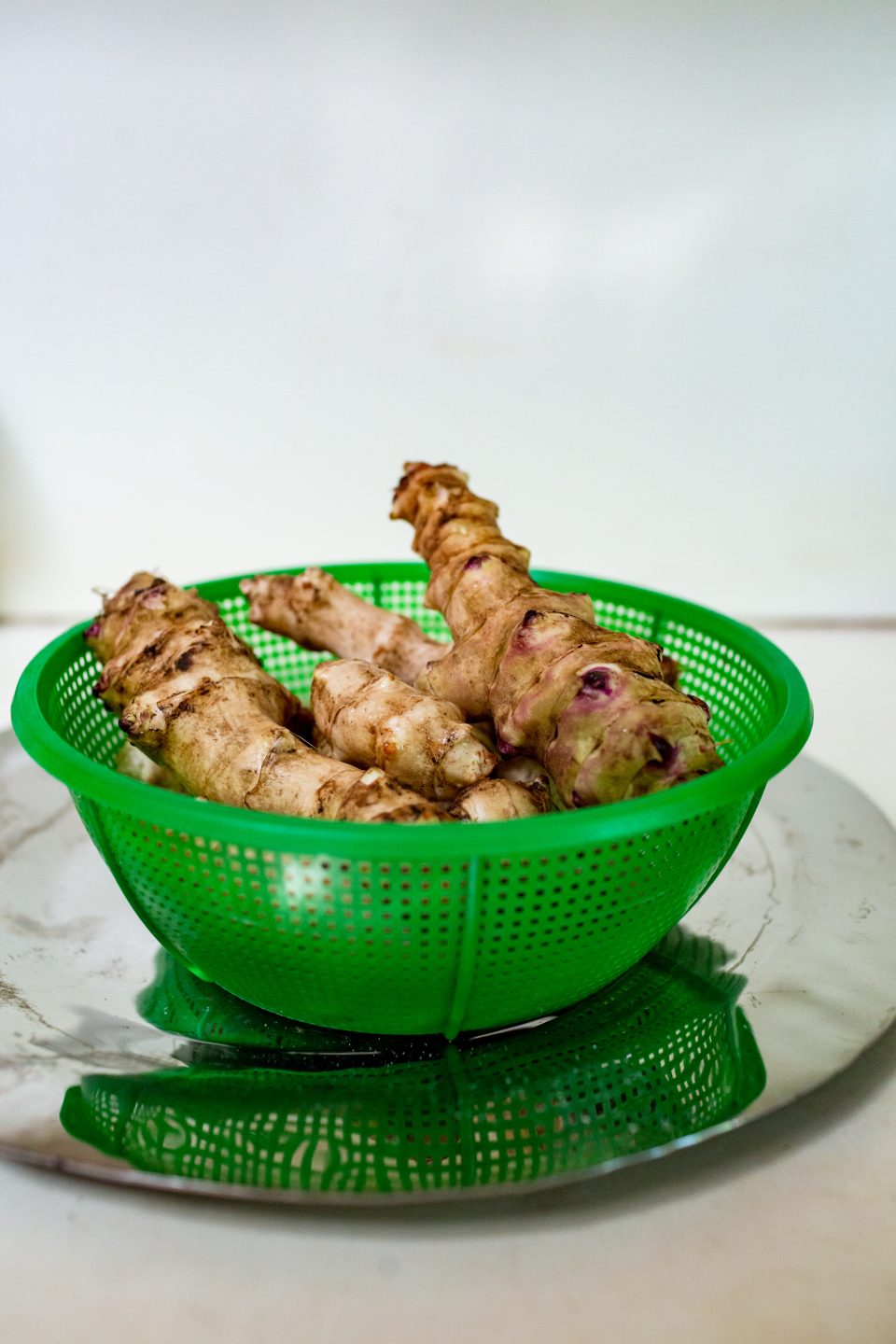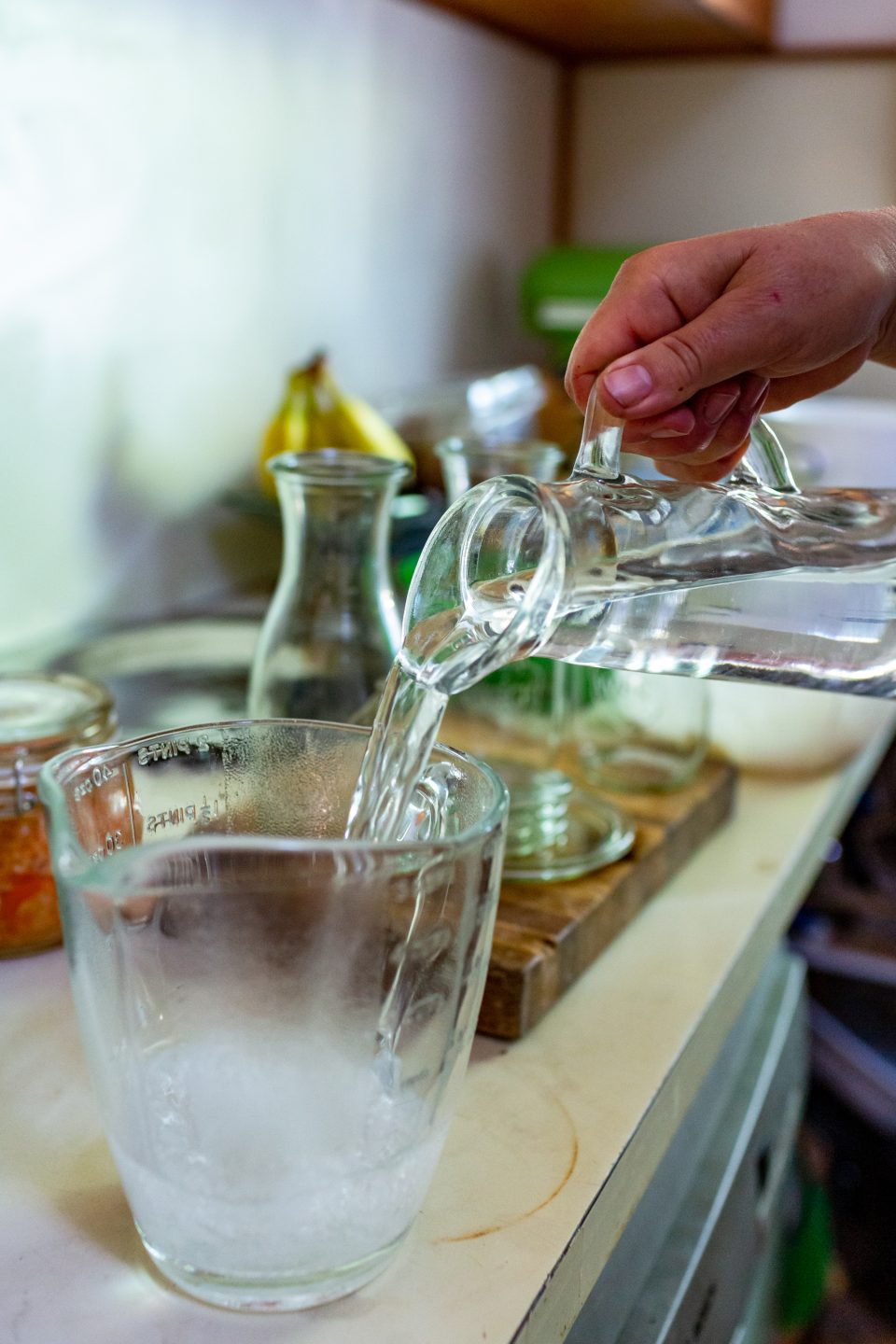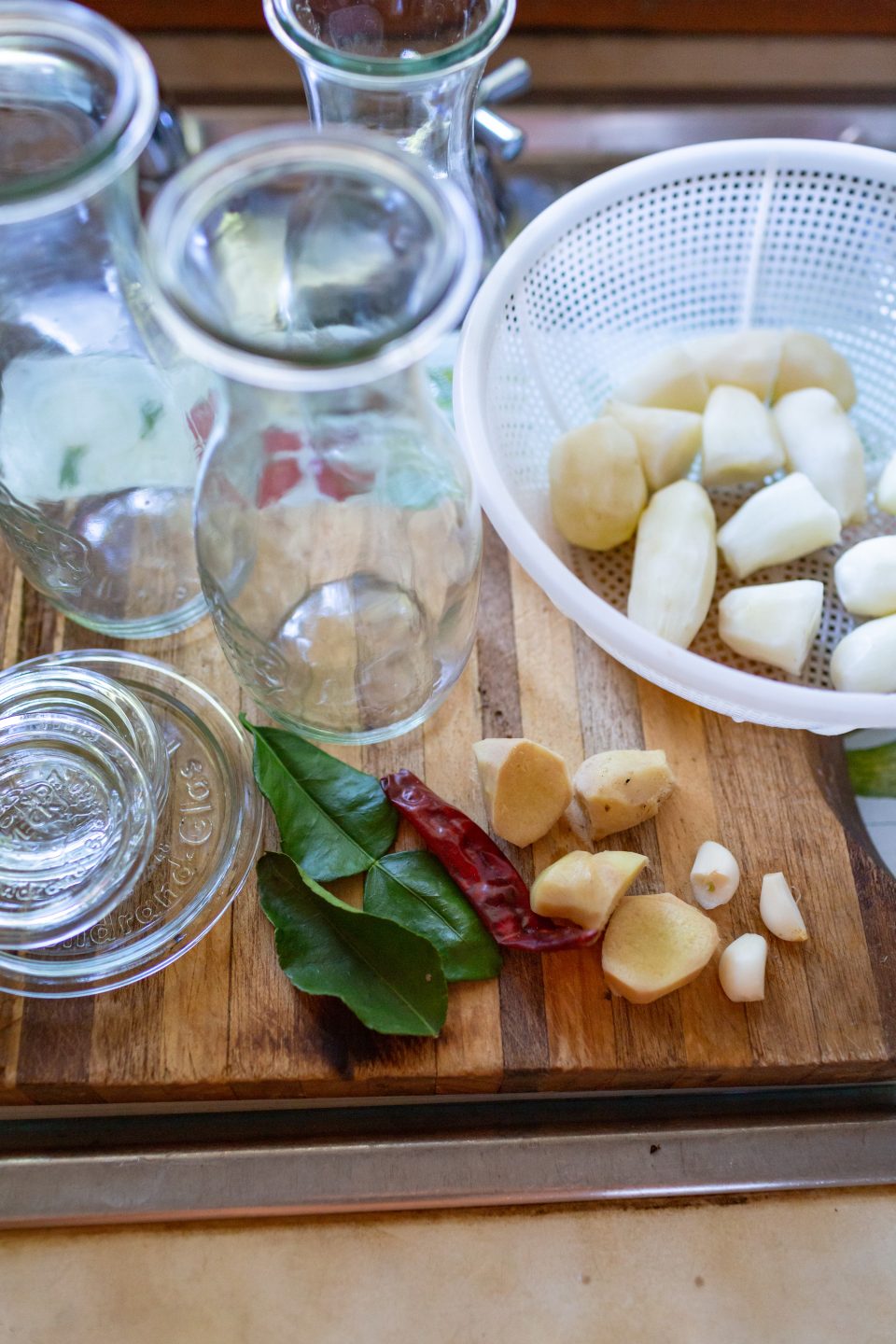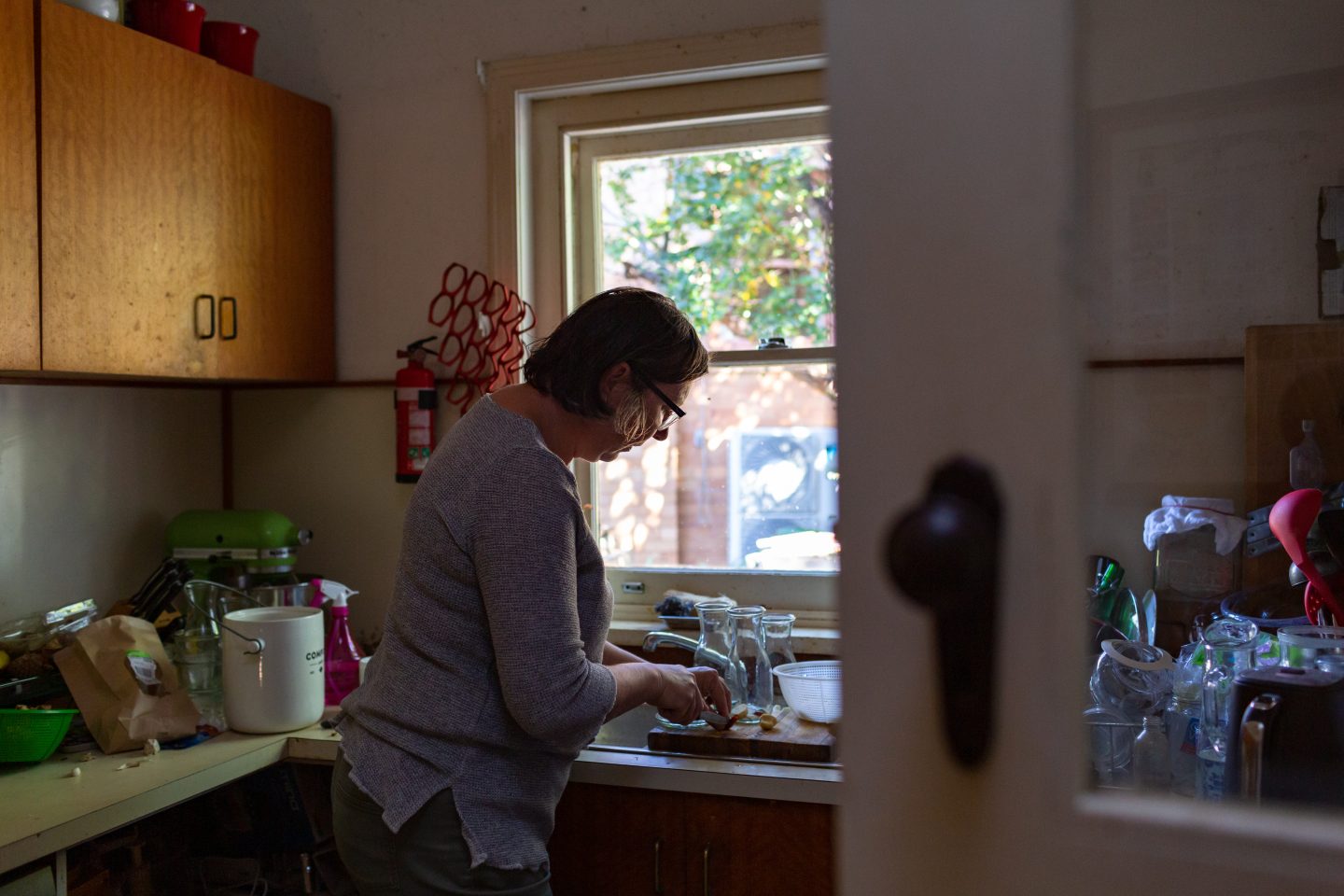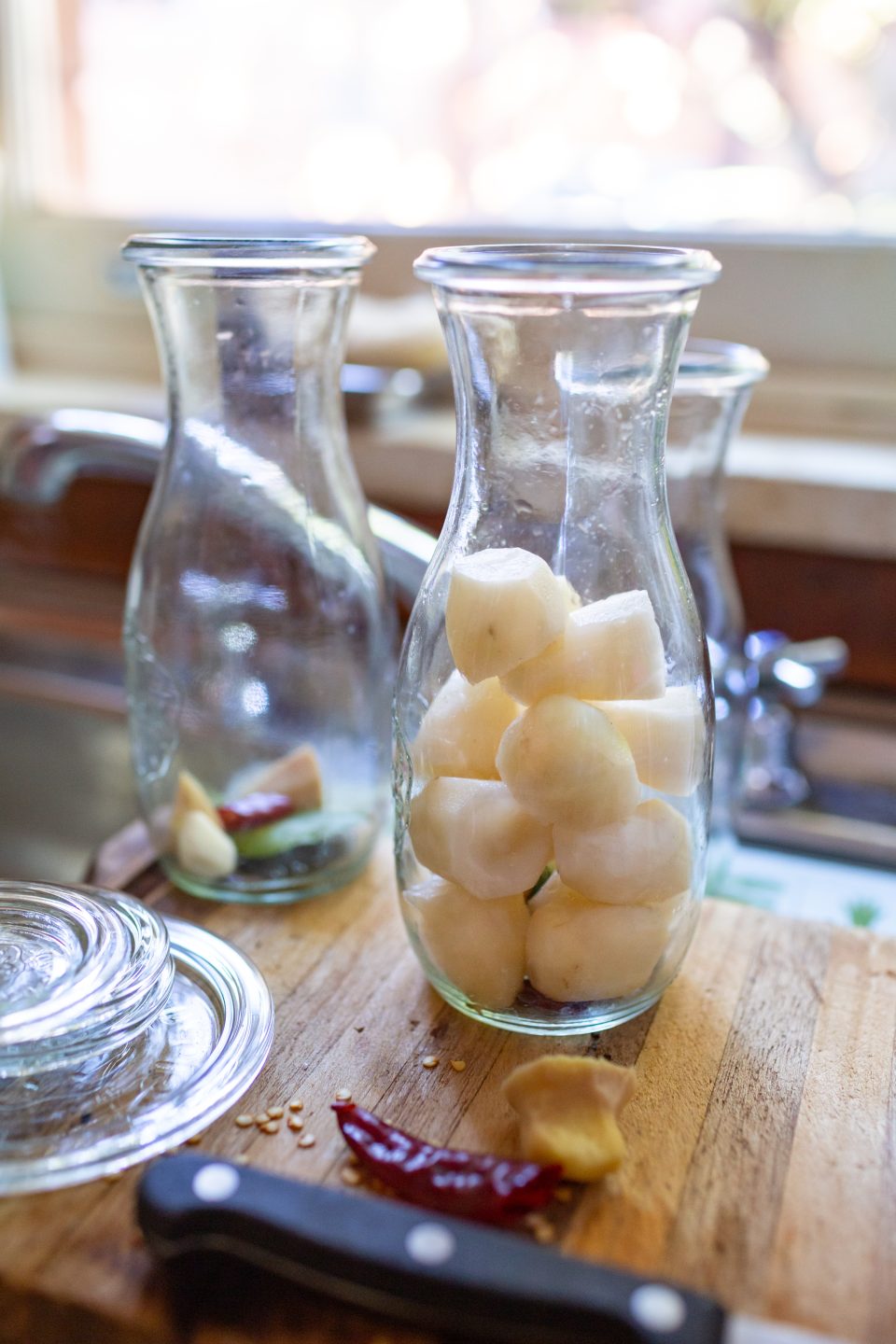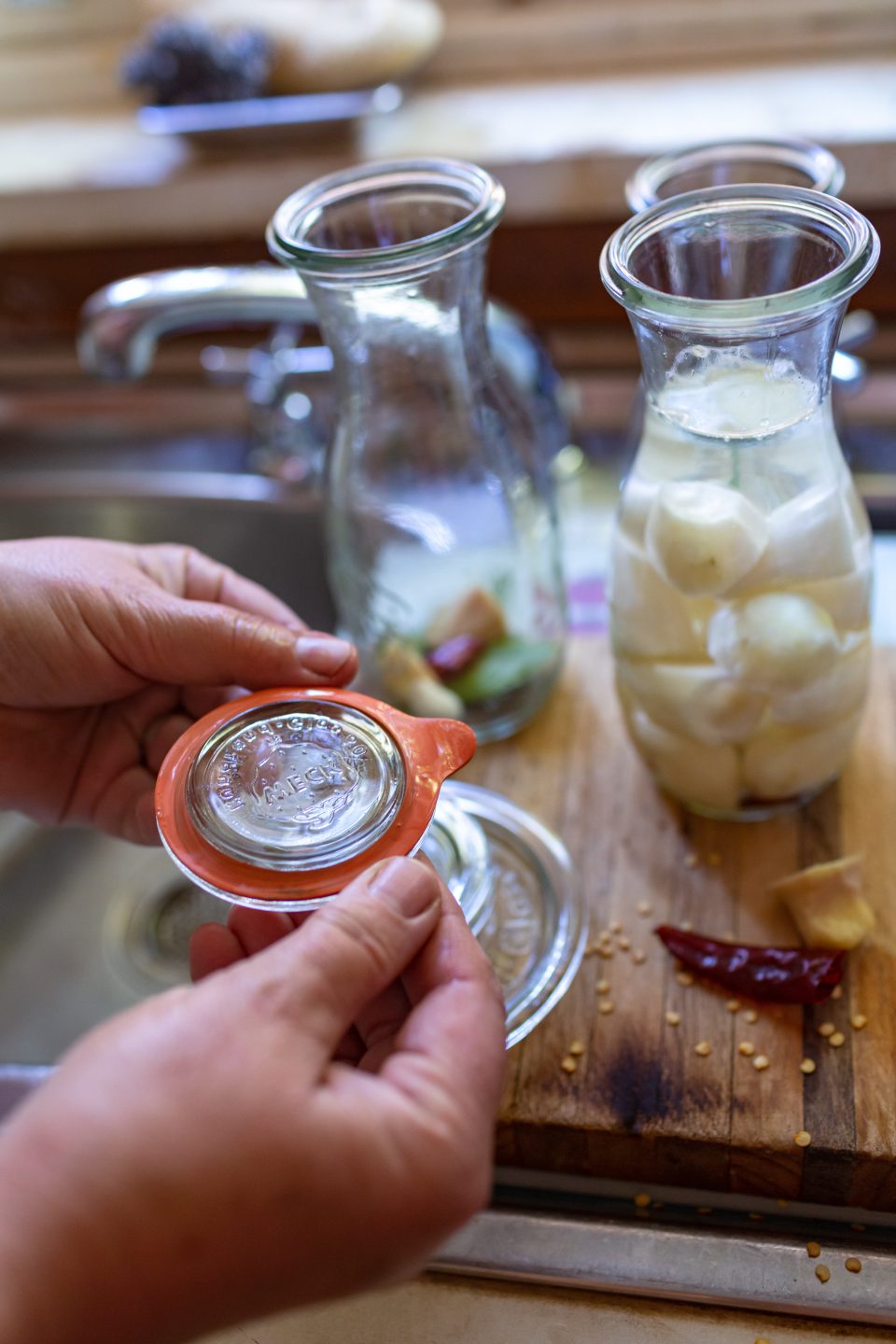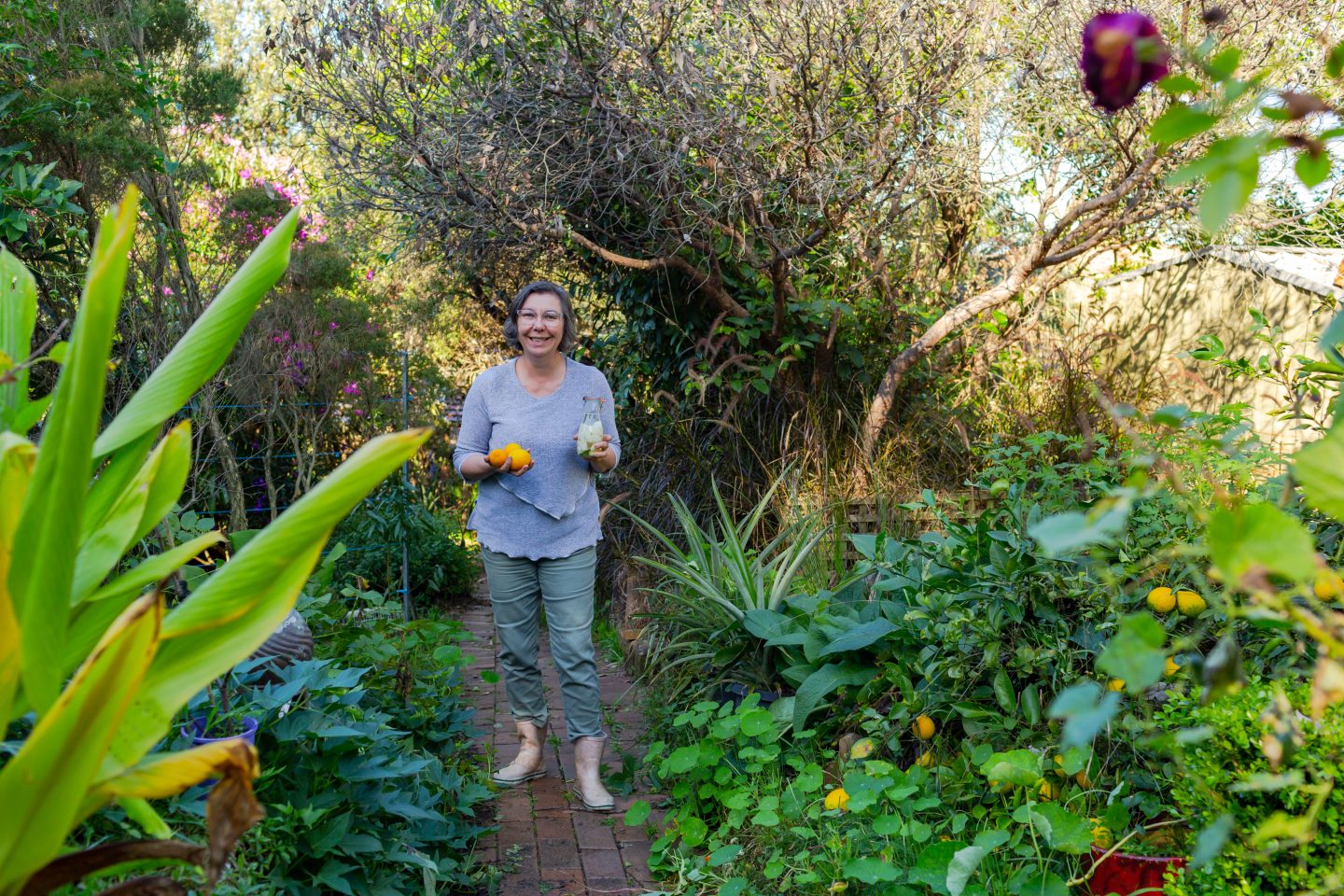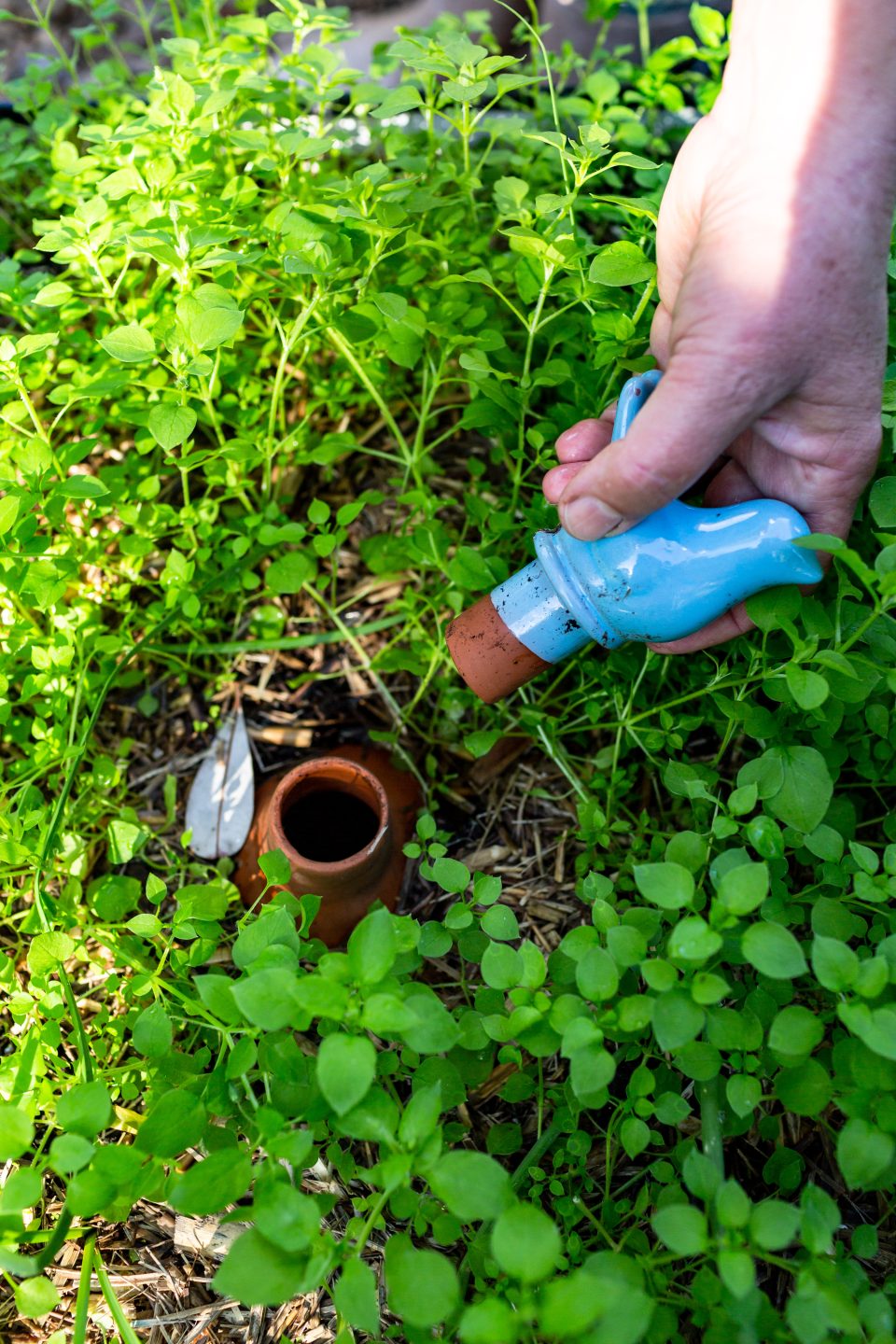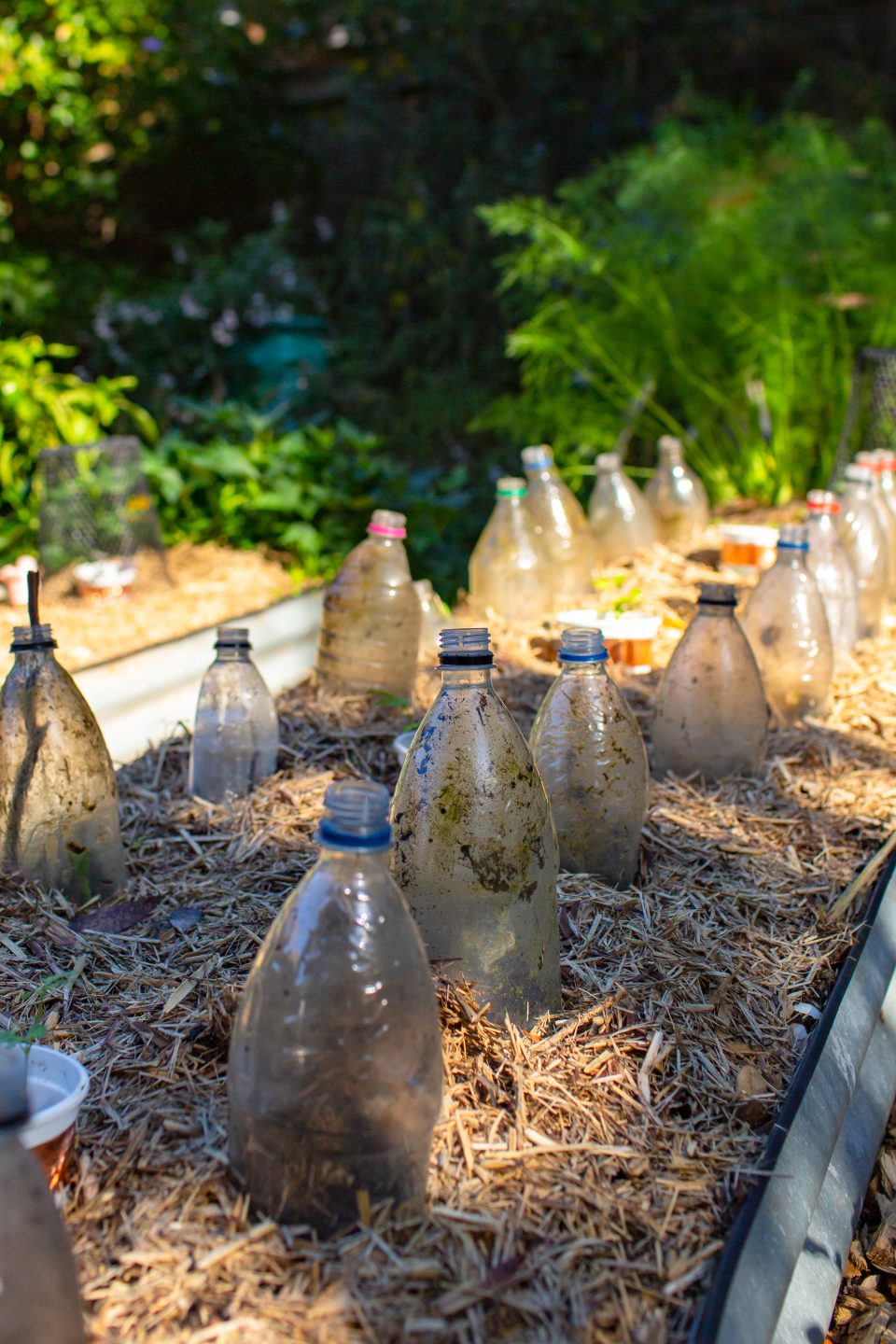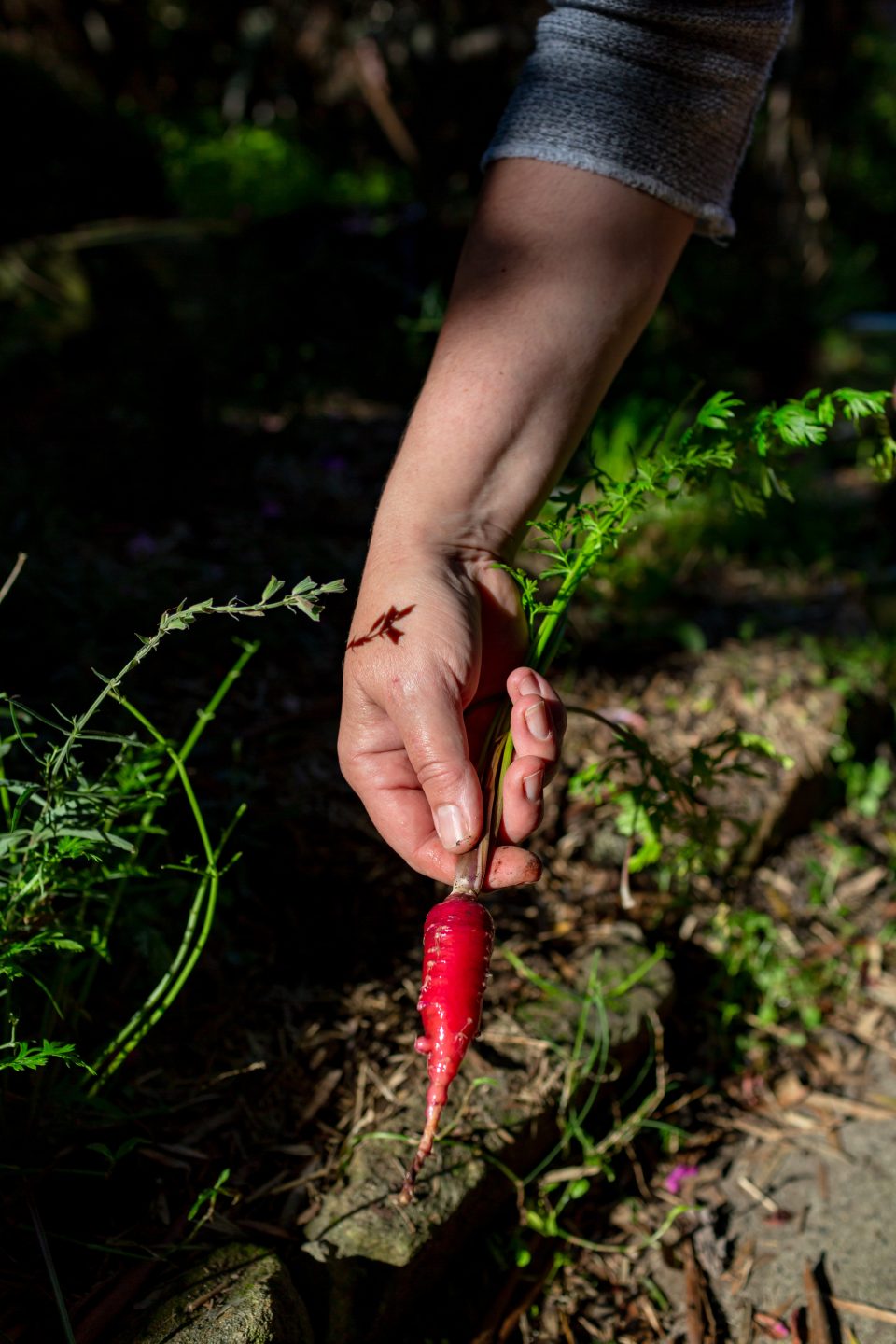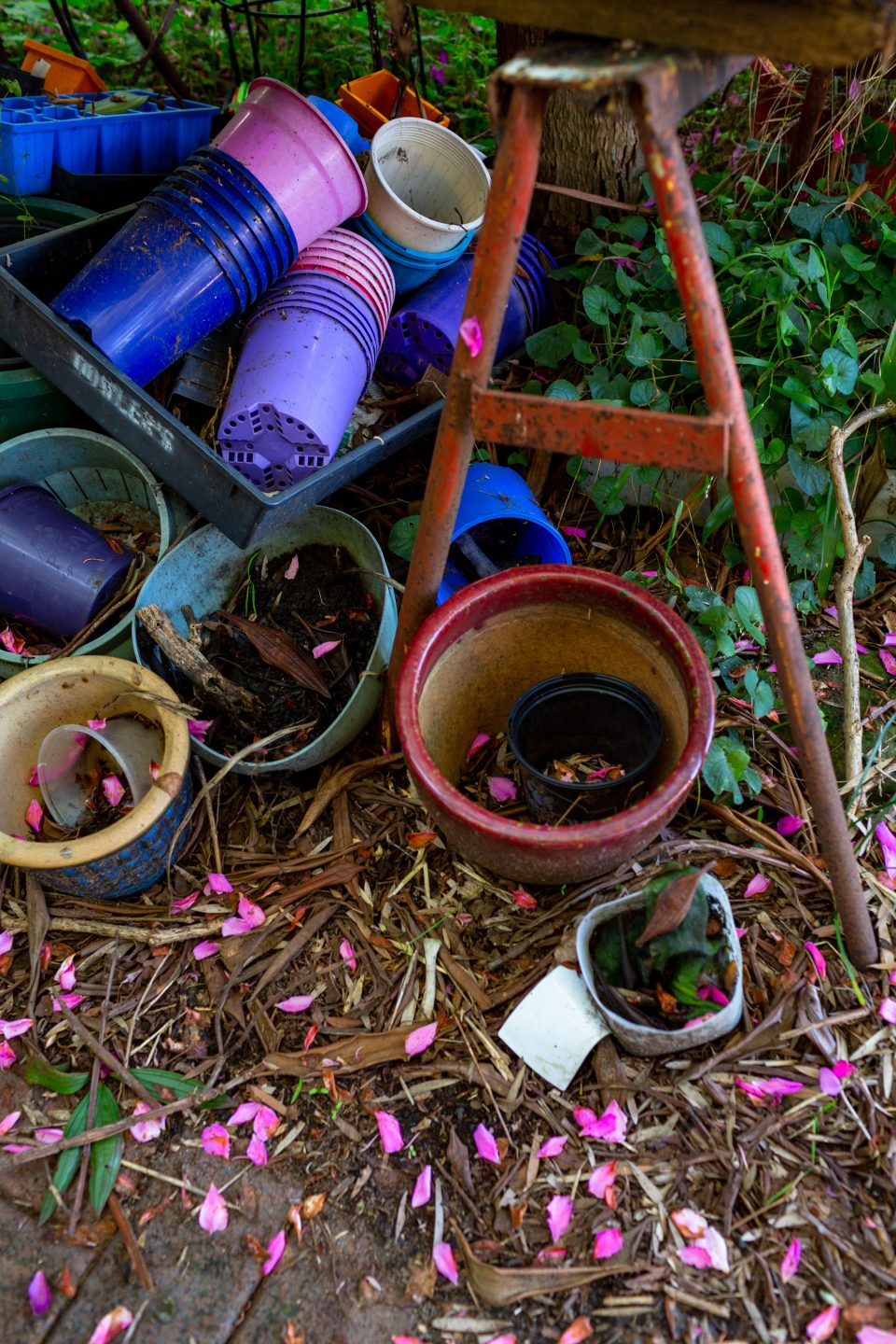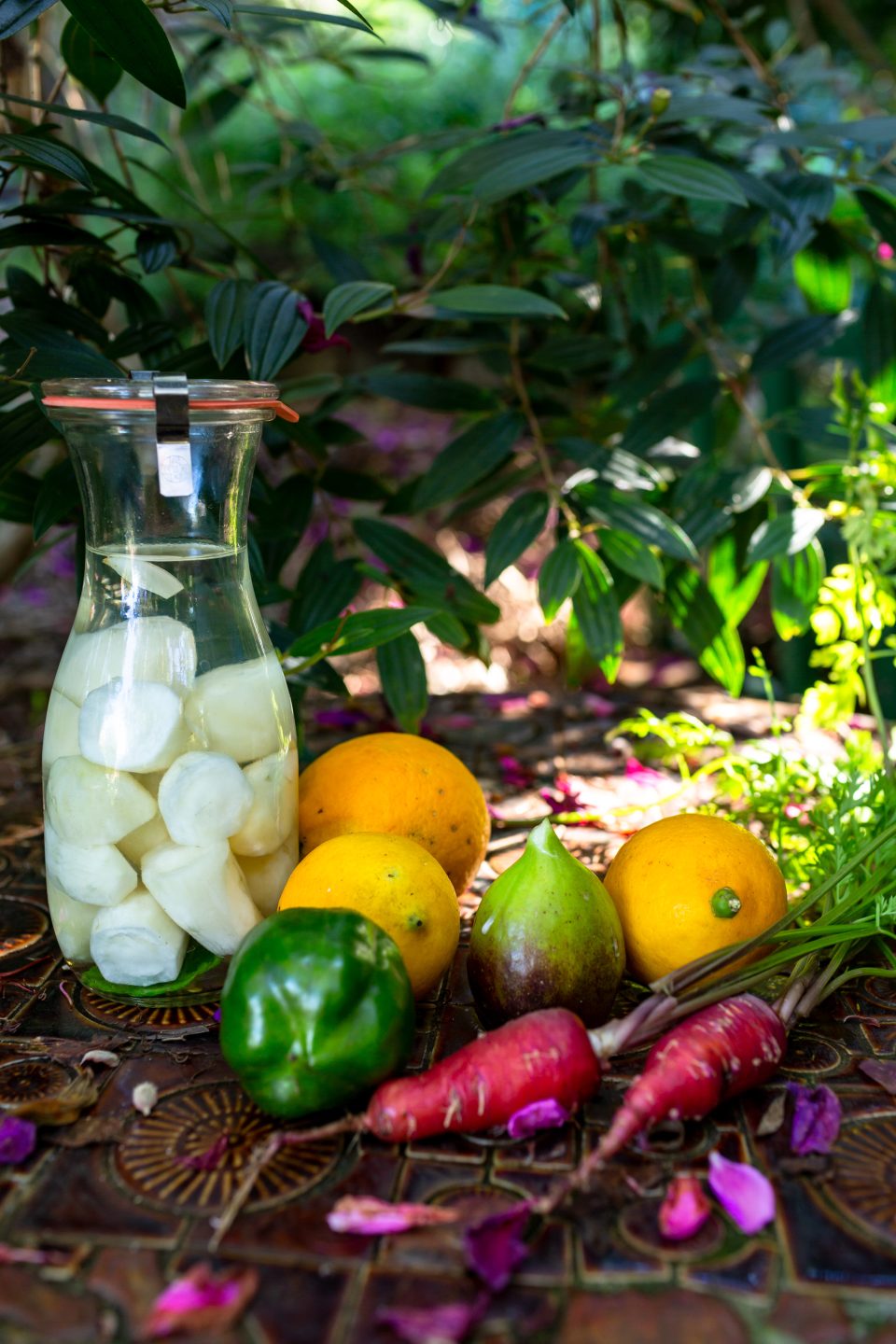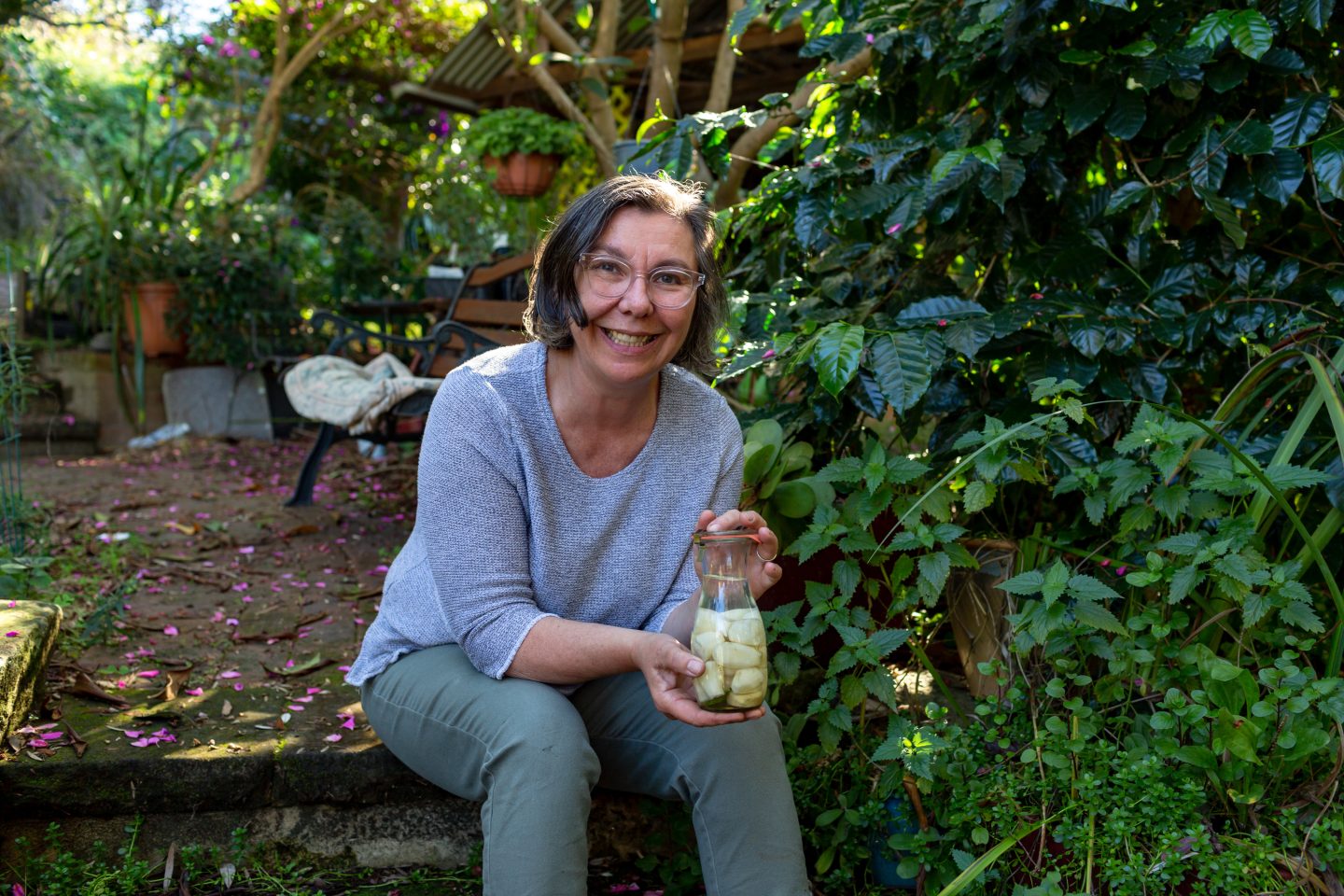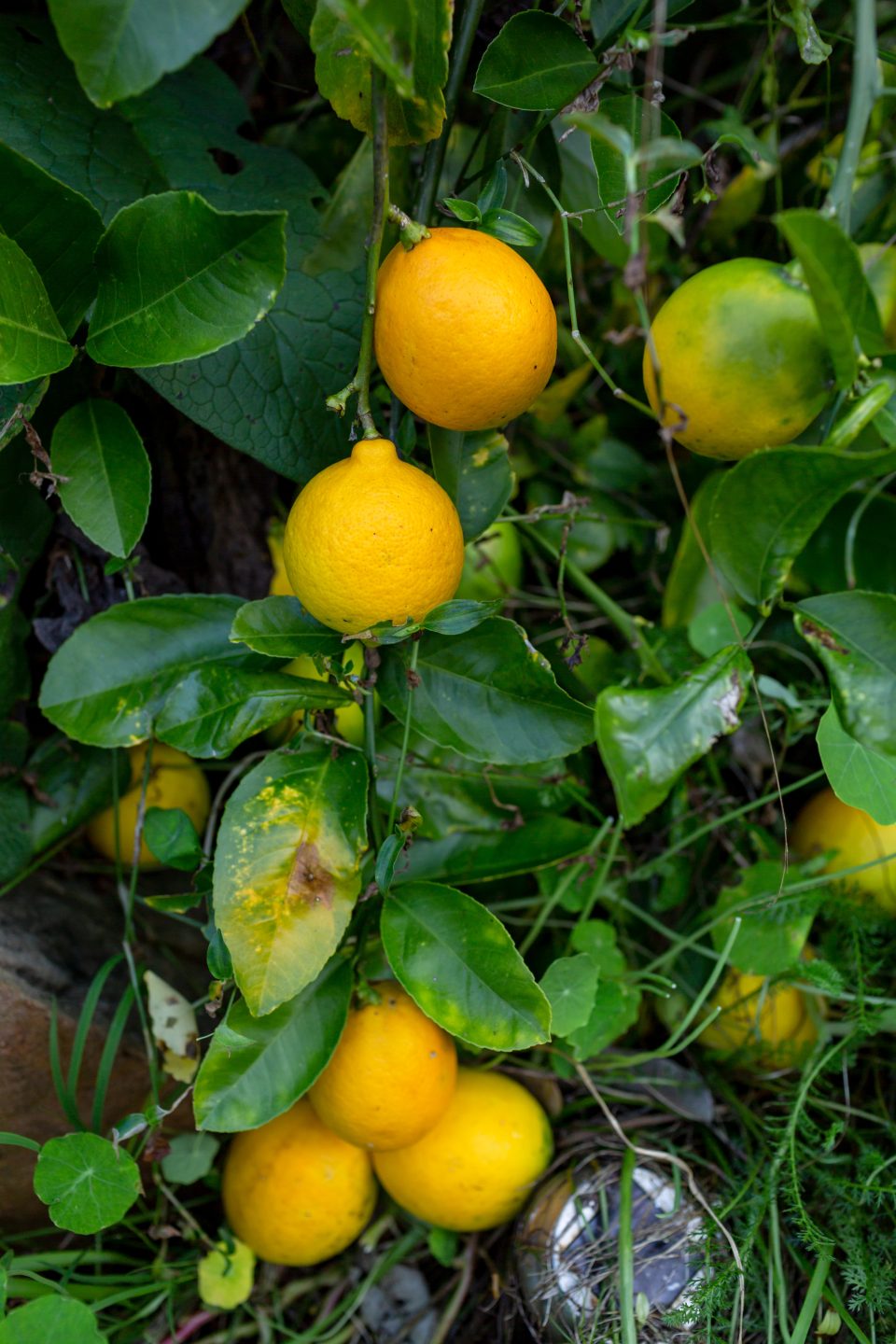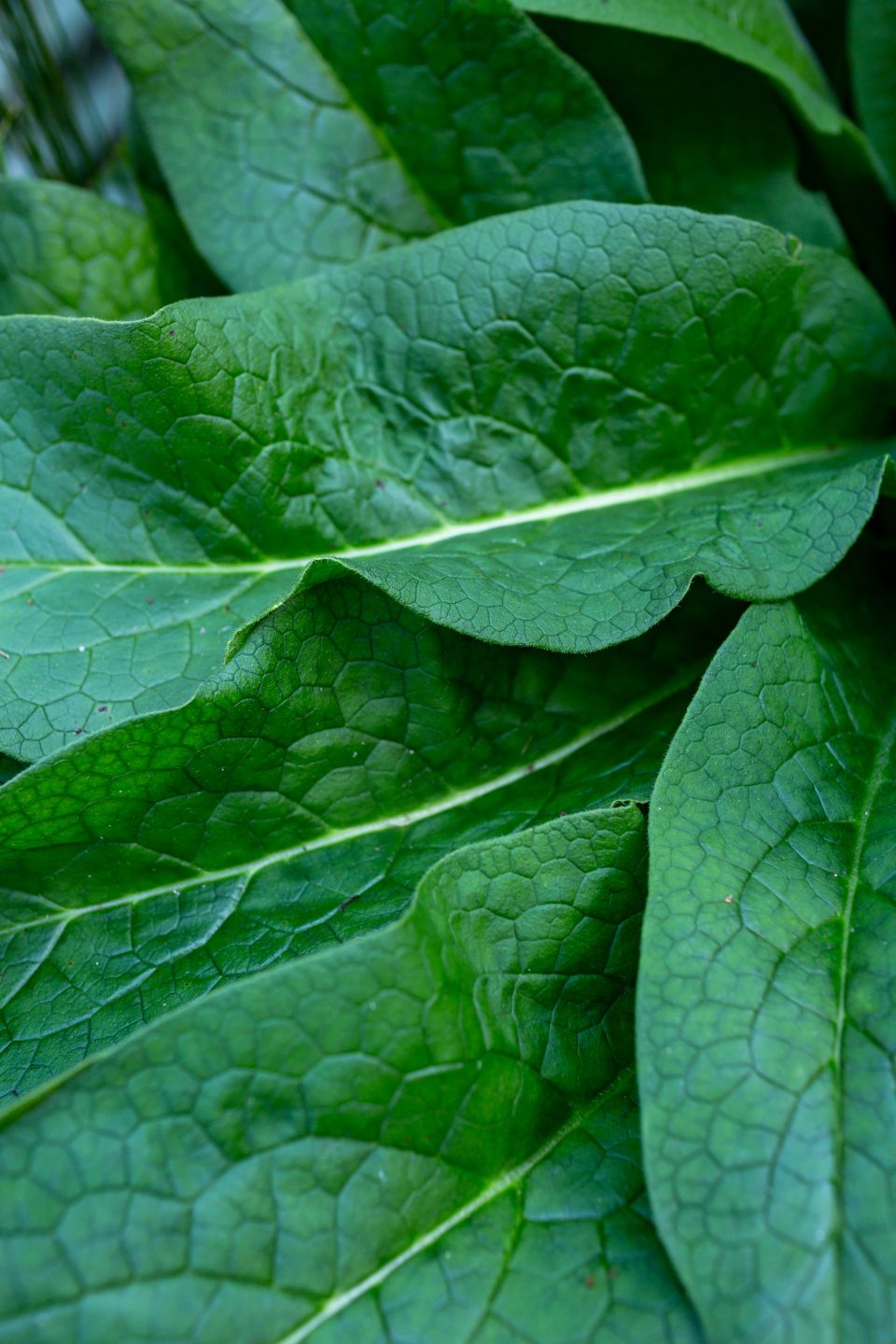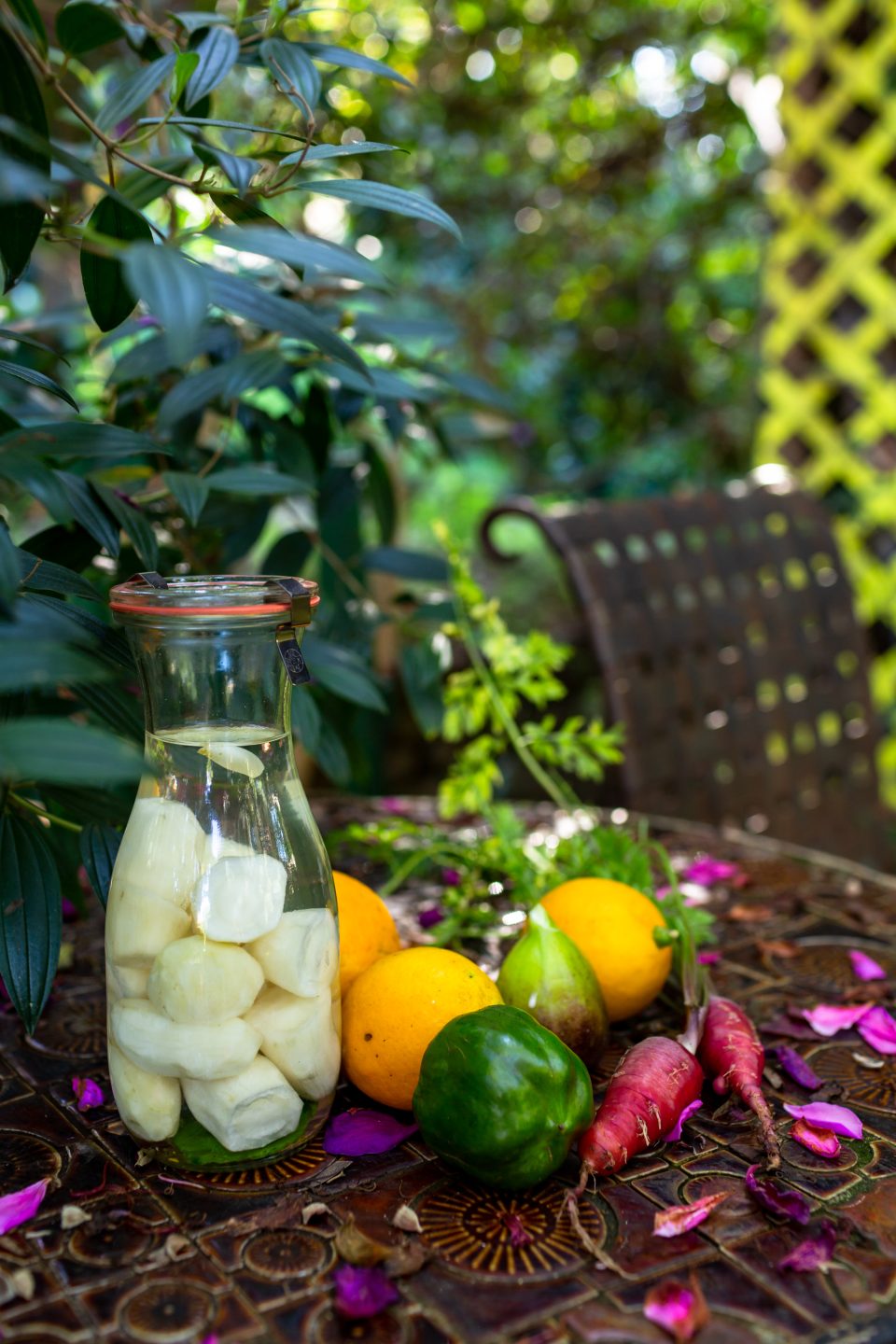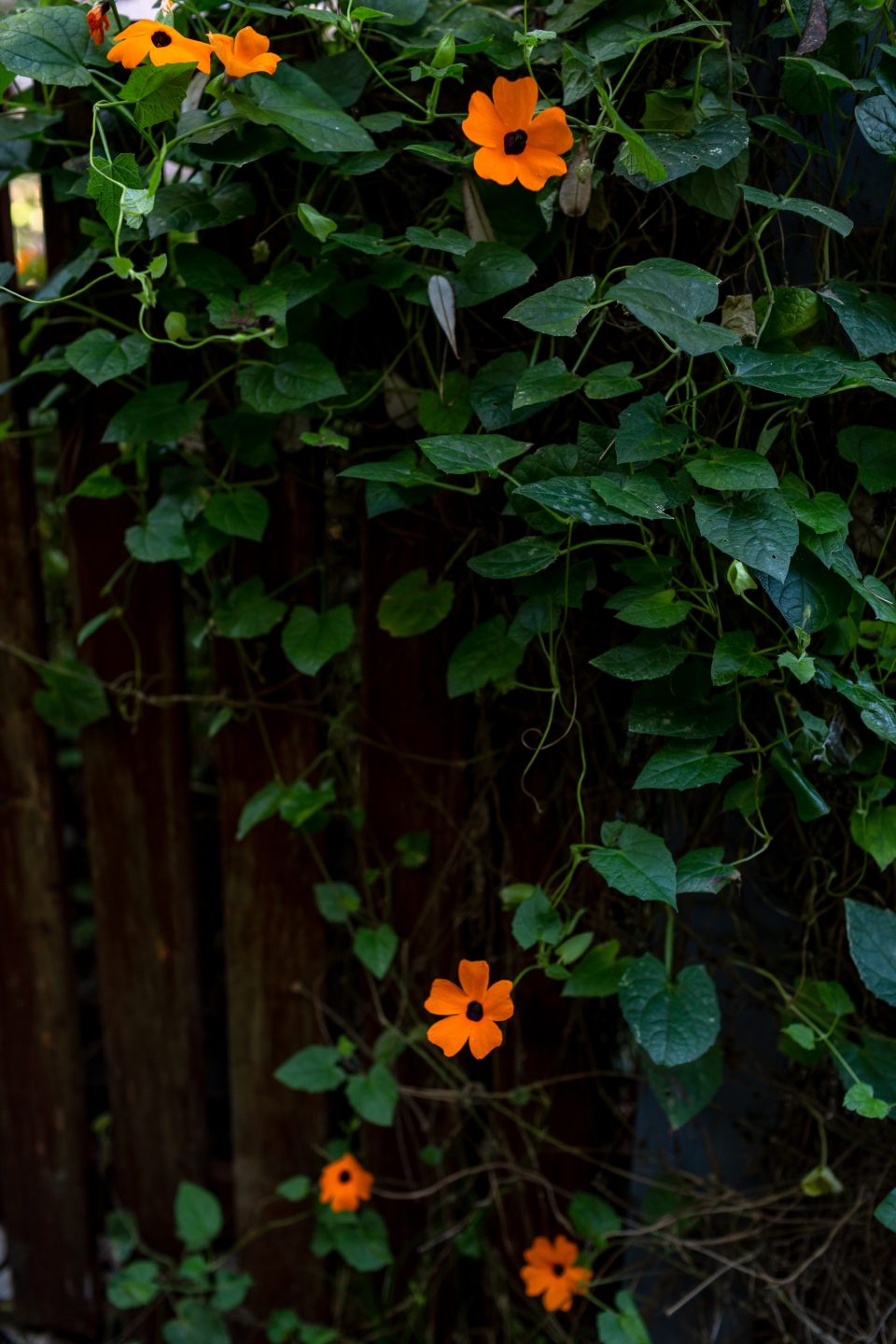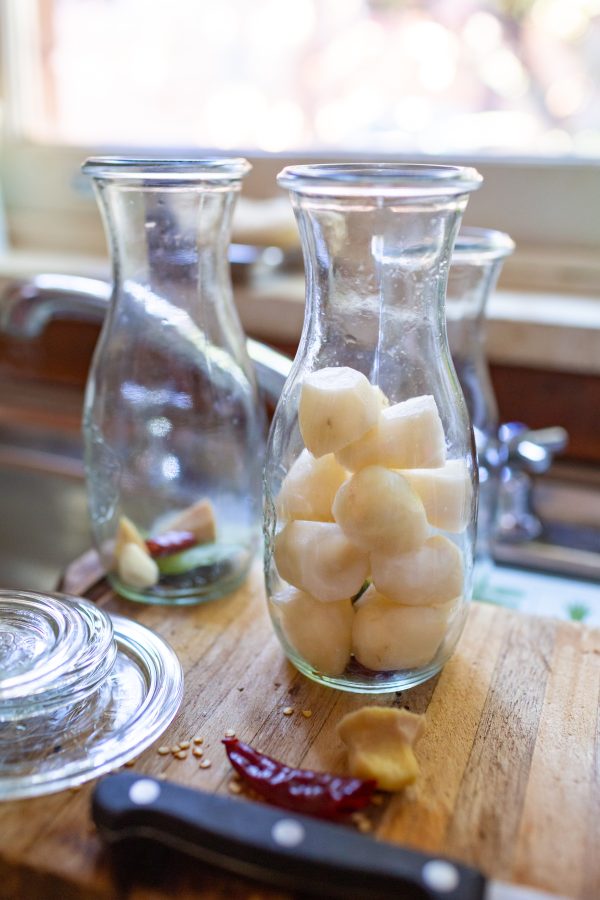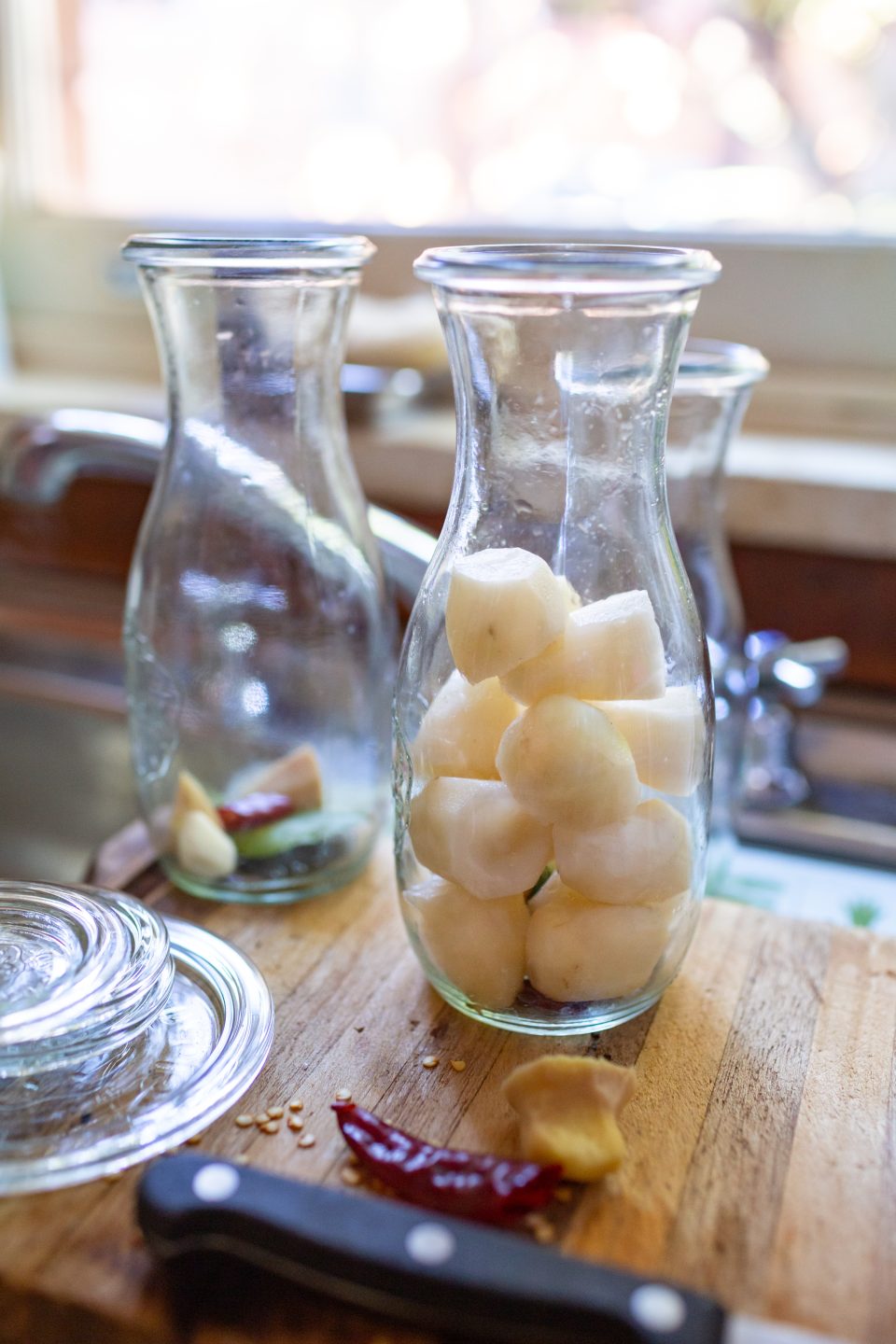 Lacto Fermented Jerusalem Artichokes
Prep time: | Cook time: | Serves 3-4
500g washed and peeled Jerusalem artichoke
2 red chillies
4-6 thumbs ginger
4 cloves garlic
4 pieces makrut lime leaves
1 tbs cooking salt/lake salt
1L hot water
2 of sterilised 500ml size Weck or Ikea Korken jars
First sterilise the washed jars in an oven (for 15 minutes in 150C) and rubber bands in boiling water (also for about 15 minutes).
Wash the Jerusalem artichoke thoroughly then peel the skin. Cut into bite size chunks, julienne or slices.
Place the flavourings at the bottom of each jar: 2-3 pieces of ginger, 2 cloves of garlic, a chili and 2 pieces of makrut lime leaves. Then top with the sliced Jerusalem artichoke. Make sure there is about 5 cm of space below the rim of jar.
In a measuring jug, place 1 tbs of salt then dilute with 1L of hot water. Pour the brine into each jar, making sure it covers all pieces but leaving 3 cm space above the liquid ("headspace").
Close lids, making sure the rubber rings adhere well to the glass. Secure the lids with metal clips/lock.
Leave them on the kitchen counter (not in direct sunlight) to observe how the ferment bubbles. If after a few days a whitish layer forms on the surface, it is harmless natural yeast (kahm yeast) and it will disappear as the fermentation produces more acidic environment.
Depending on temperature, the ferment will be ready to eat in 3-4 weeks. If unopened, it will fully ferment and can be stored for up to a year. After opening a jar, store it in the fridge for up to two weeks. It's a great condiment to be eaten with lunch, dinner, mixed with fresh vegetables in a salad or eaten straight from the jar.