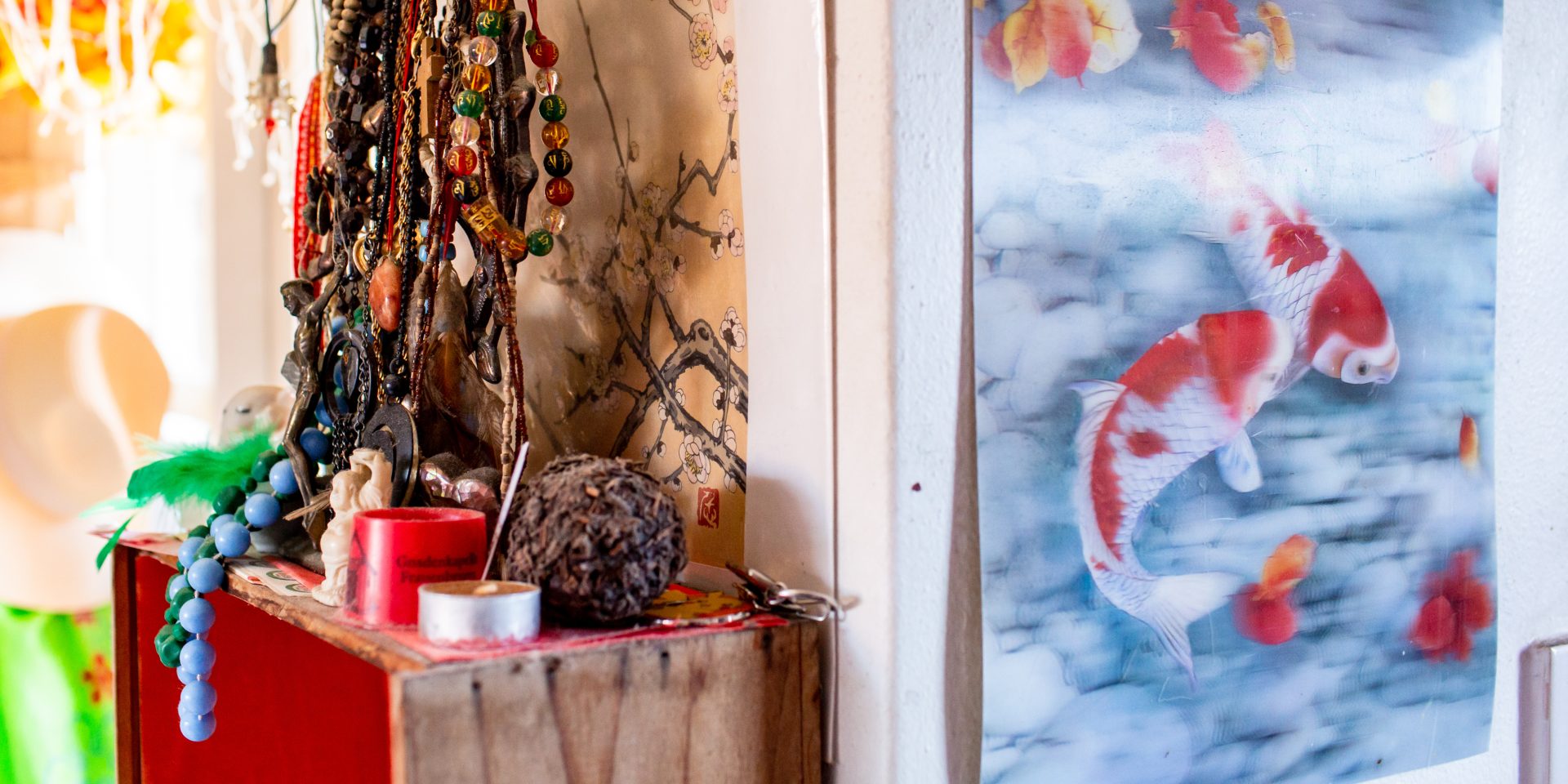 I was drawn to Jayanto's ceramic food art especially by his choice of desserts. They represent the colours, beauty and nostalgia of sweets that I grew up with in Indonesia. Just to name a few – kue ku, kue apem, wedang rondeh and bakpao manis. How peculiar and wonderful the connection that food can bring even in an art form.
"I am a visual artist from North Sumatra, Indonesia. My work draws on the identity of my diaspora and a form of expression of my personal experiences. I choose to work with ceramic because of its fragile quality, and to paint them with bright colours to show my identity without saying too much."
Jayanto's art shares autobiographical experiences of loss, displacement and hope. It offers a sentiment of mixed spirituality and demonstrates a diverse culture that brings together wisdom to our contemporary world.
His work has been featured in numerous galleries across Australia and he also recently ran a workshop at the Art Gallery of NSW on the topic of "The Way We Eat".
Jayanto prepared his Mum's recipe of pandan tapioca pearls pudding in his vibrant apartment that's filled with his beautiful artwork and sentimental items from Indonesia. After putting on his kebaya and laying out the stunning hand woven Batak Ulos cloth on the floor, he served me a cup of black tea with a slice of the pandan tapioca pearl pudding. It felt like a reunion that was meant to happen.
For any updates on Jayanto's beautiful ceramic art you can follow him on the Instagram.
Family origin
North Sumatra and China
I can't live without
art, travel and my studio
Dream Job
Fulltime artist
Currently I'm obsessed with
Jajan pasar - Indonesian street delicacies food
Childhood taste
Bolu Pandan (Pandan chiffon cake)
I will always have in my pantry
rice, pasta, eggs, fish sauce, soy sauce and tin tuna
I learnt to cook from
my mother and sisters
Currently I'm listening to
French music
One day I must visit
Europe and South America
Go to meal
anything with rice, kecap manis ABC, sambal, fried egg and ikan bilis
I am really good at
making ceramic food
The unforgettable meal
street food: nasi lemak, nasi goreng, char kway teow
My piece of Sydney
Beach, bush and my studio
Favourite spice
chilli and basil
Best flavour combo
any teas and sweets
Guilty pleasure
sticky rice dumpling (bakcang) and alkaline dumpling with kaya jam
Who does the dishes
me and me!
Jayanto's food waste tip
"Just cook what you need and turn your organic waste into compost. It is good for the garden."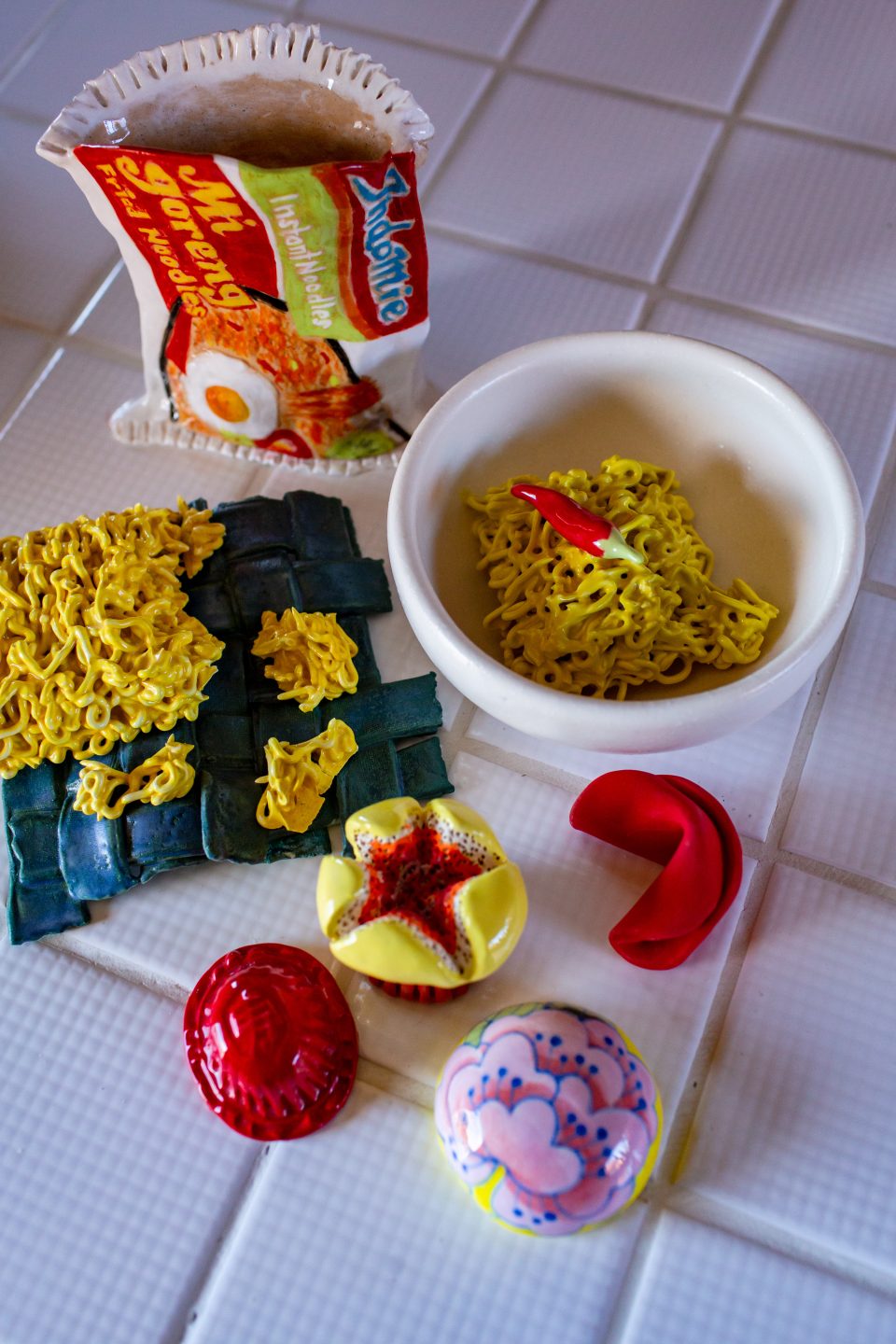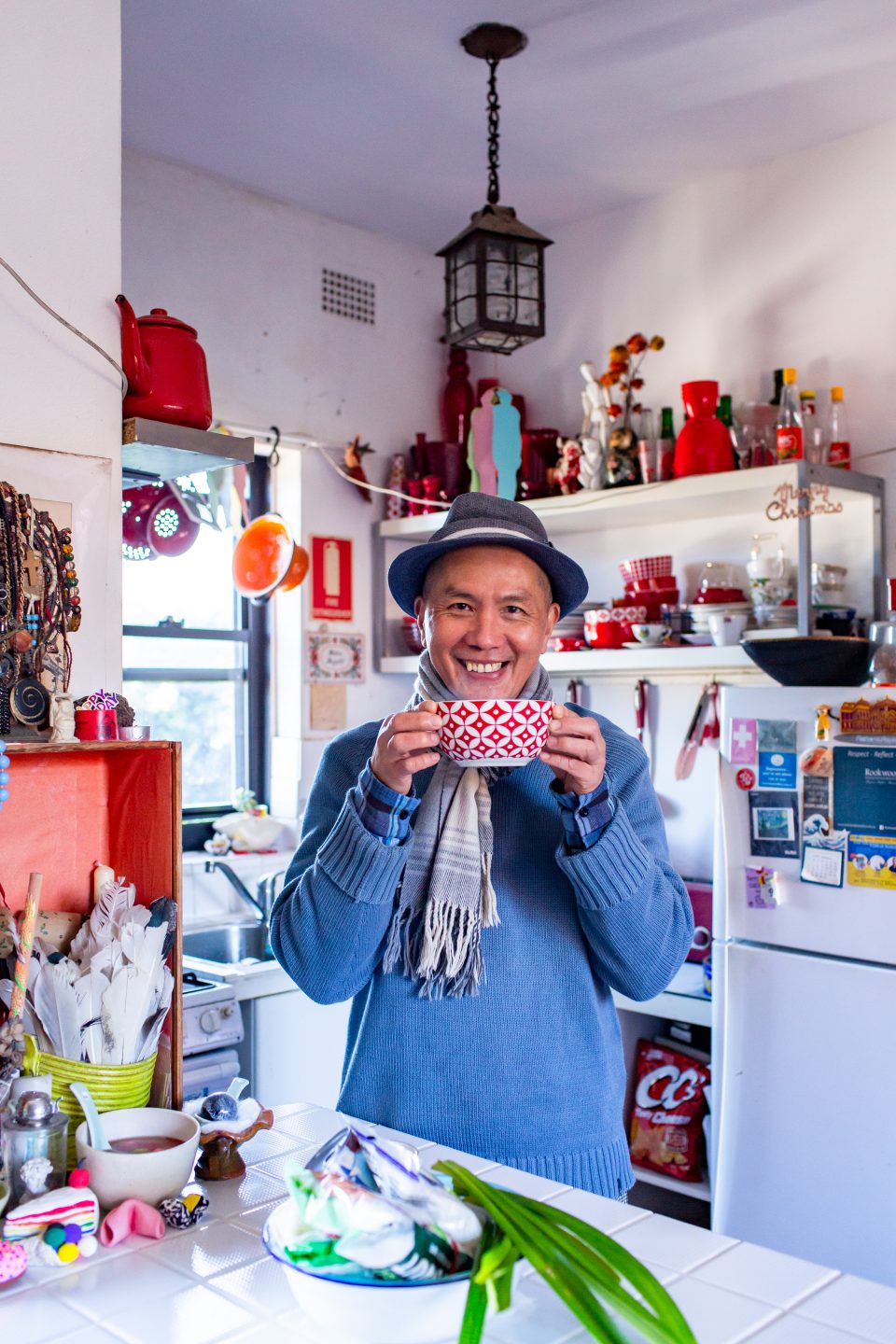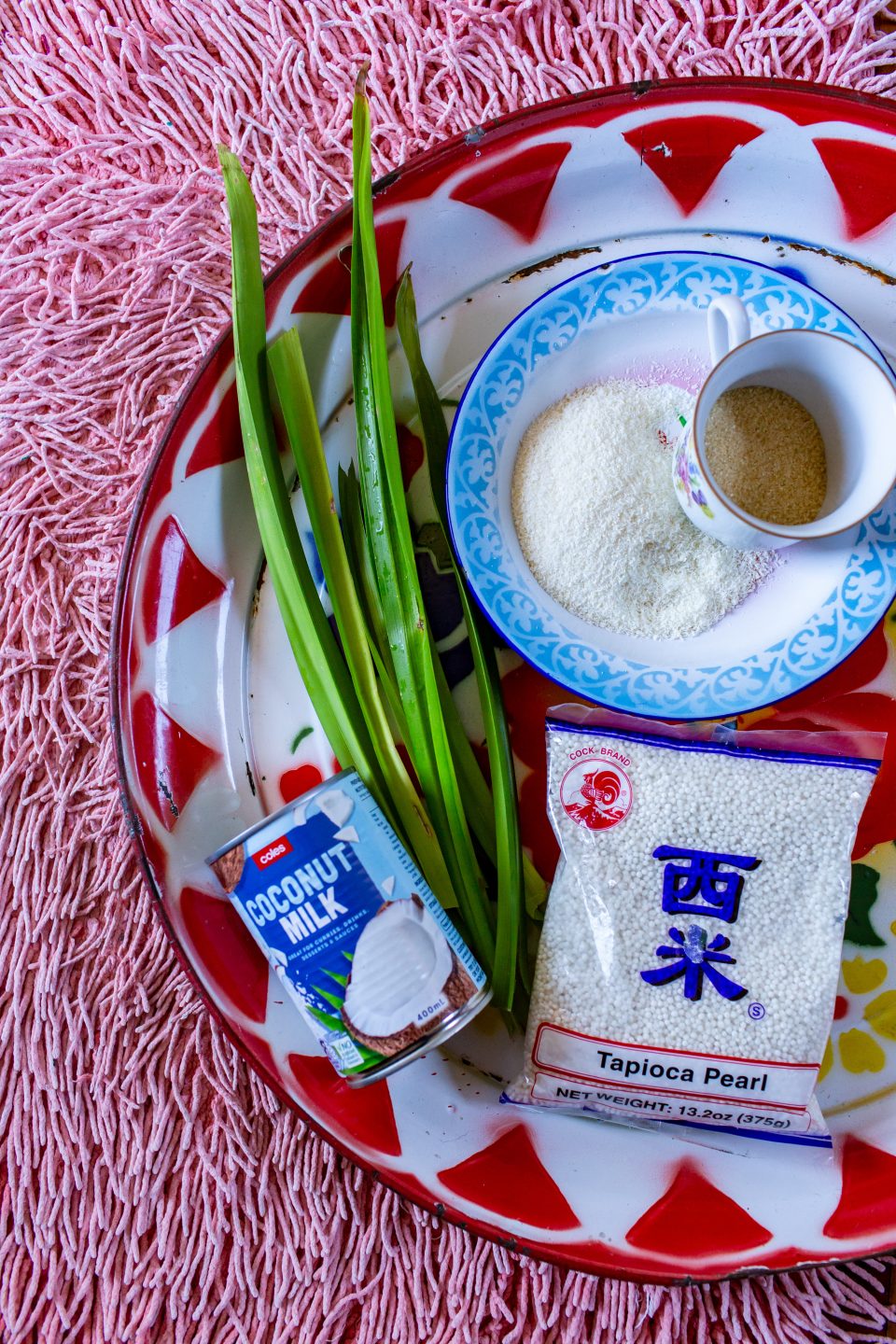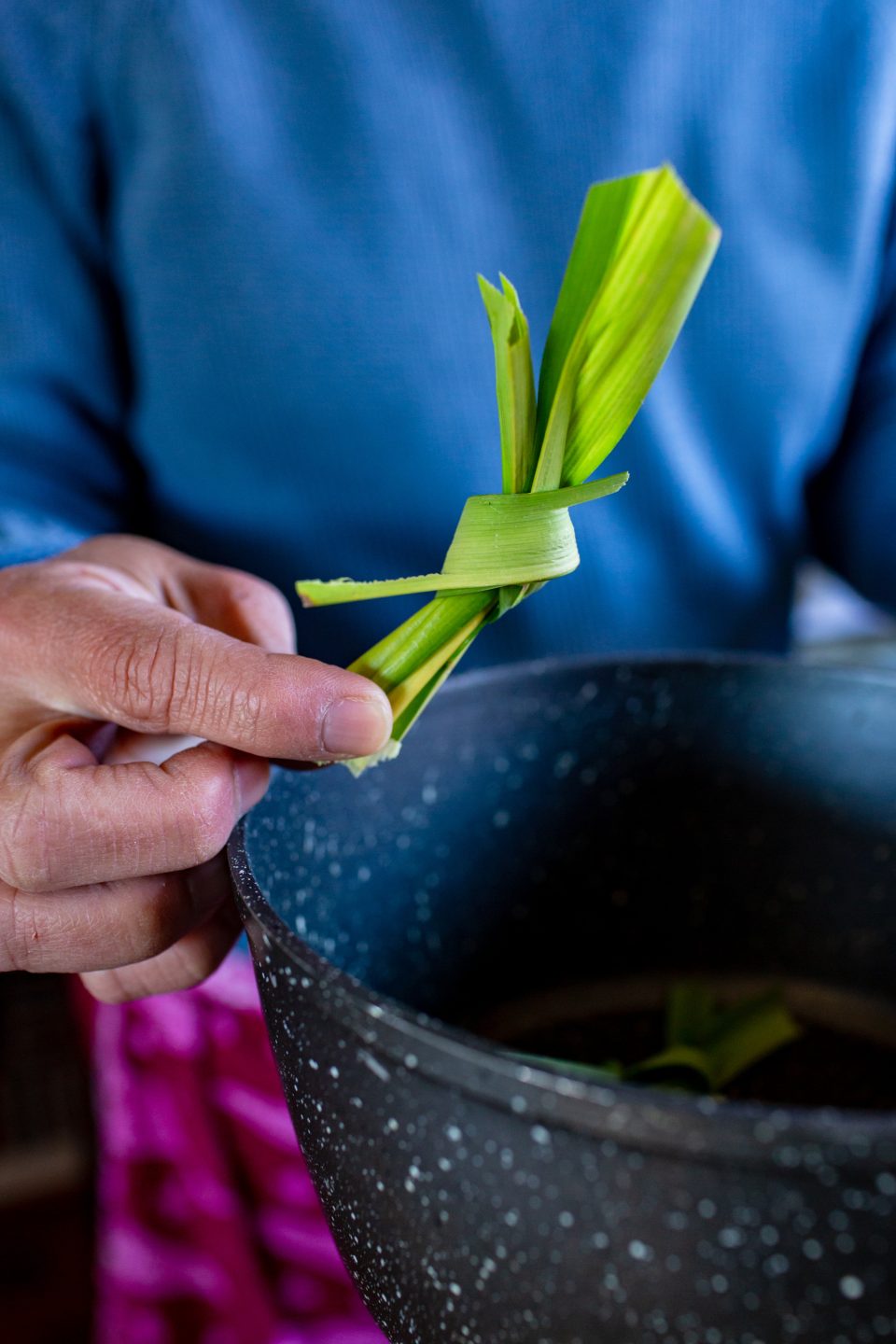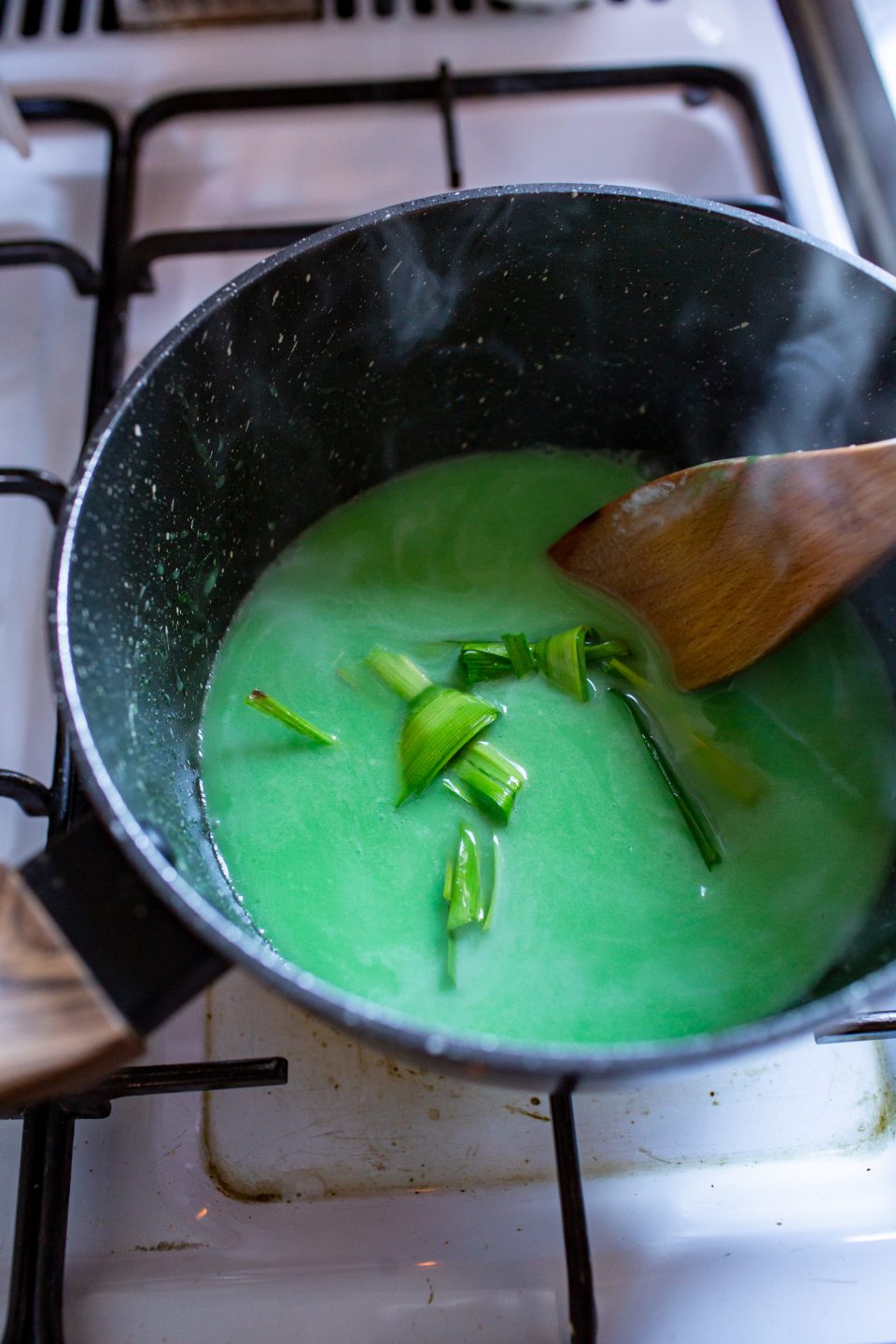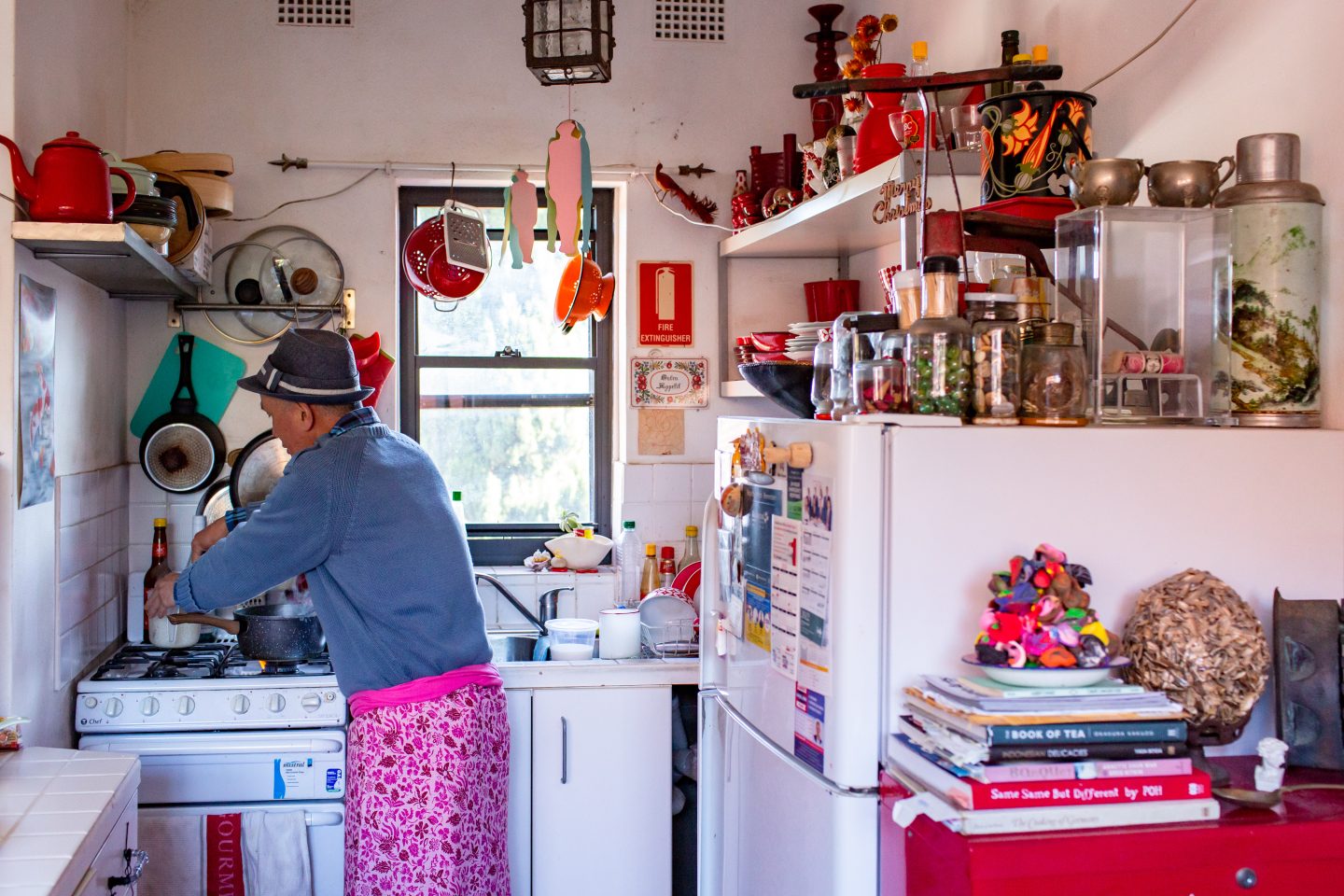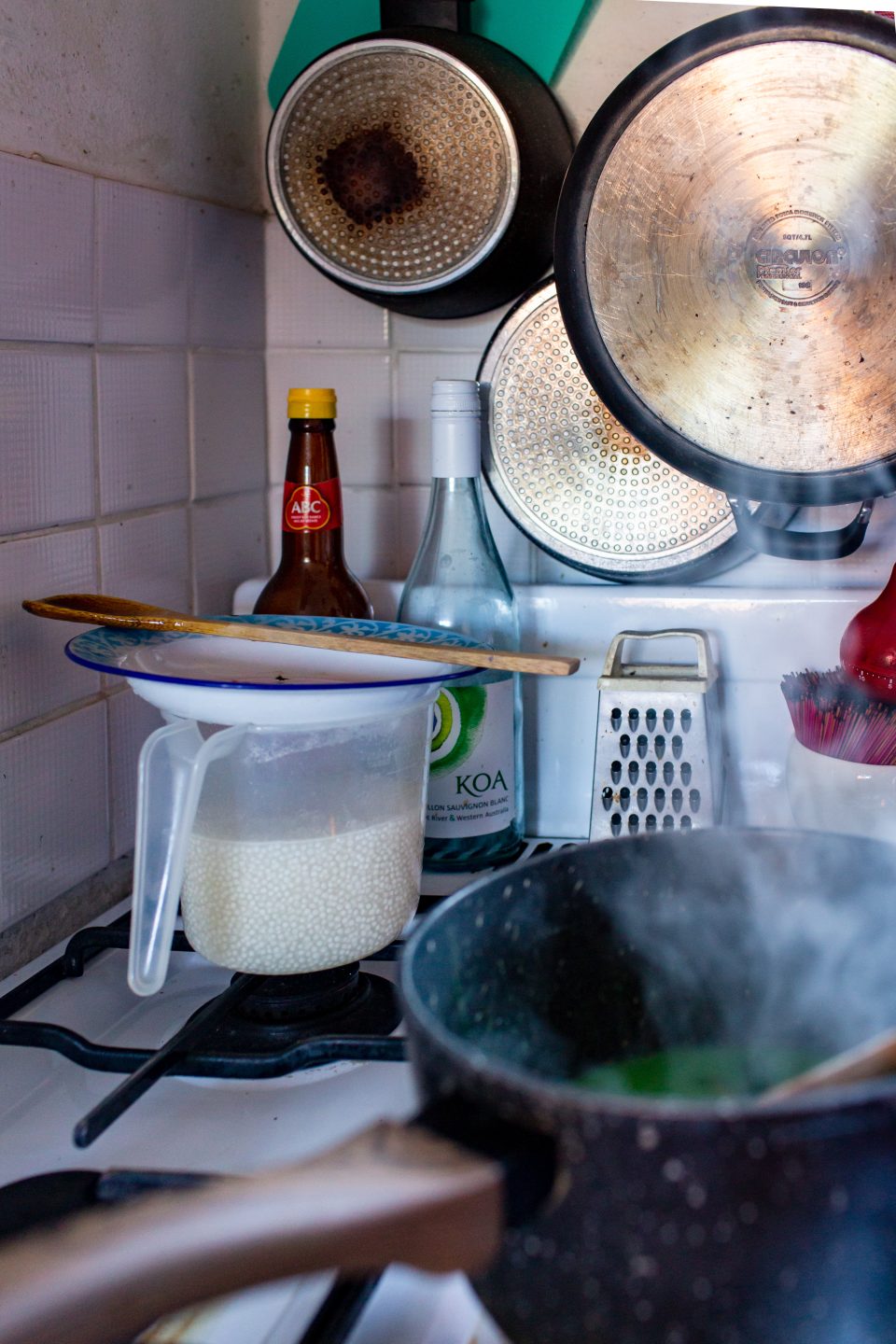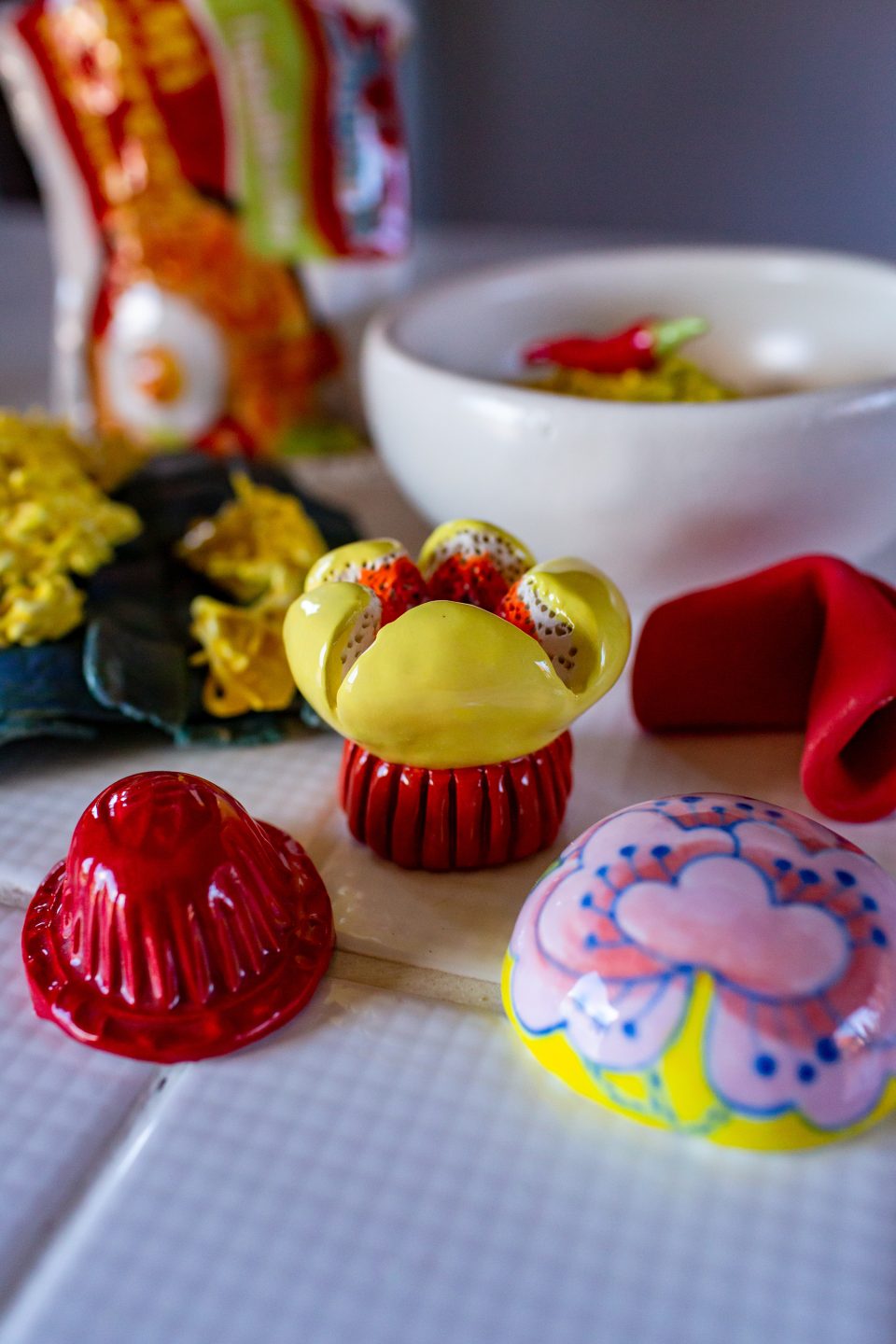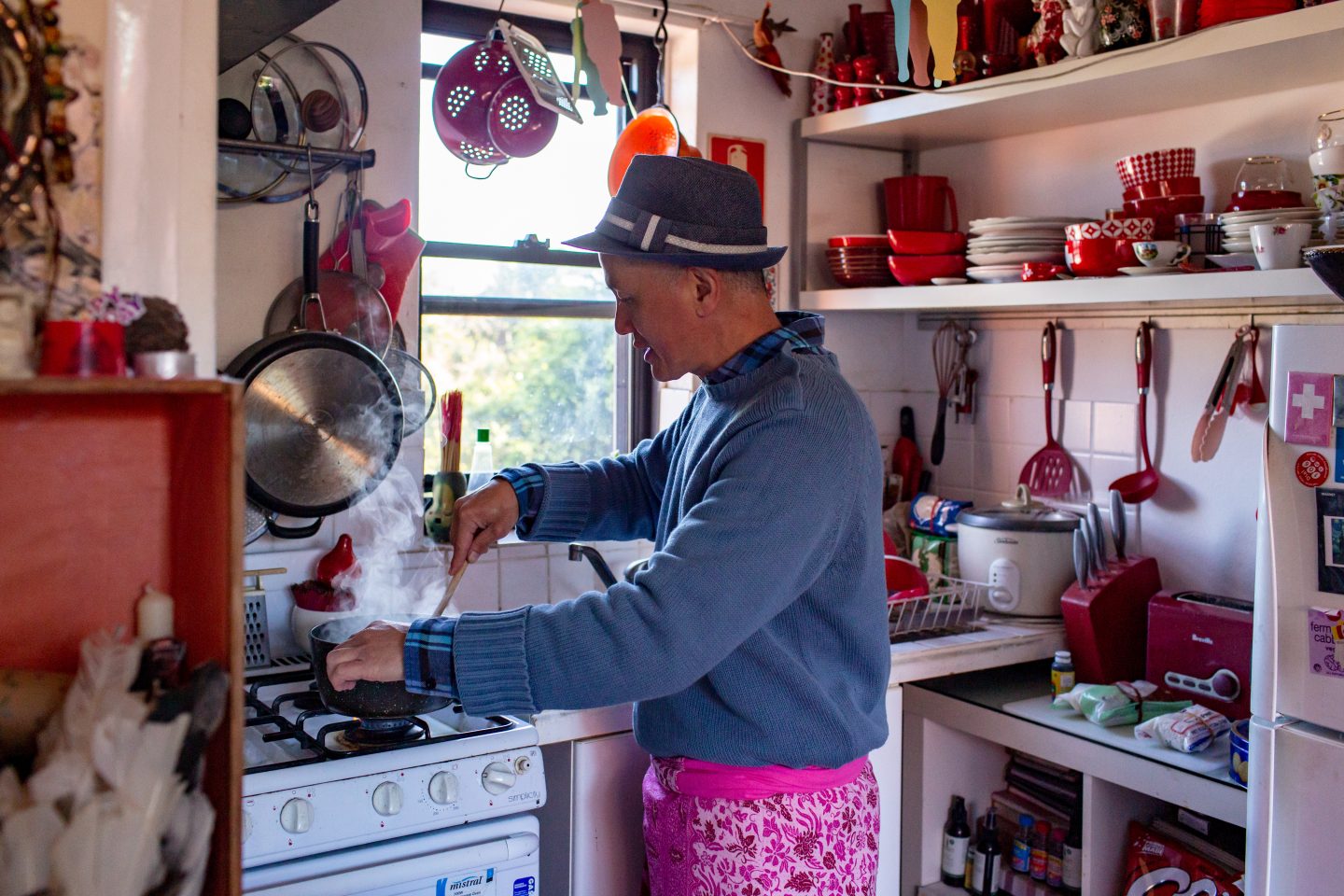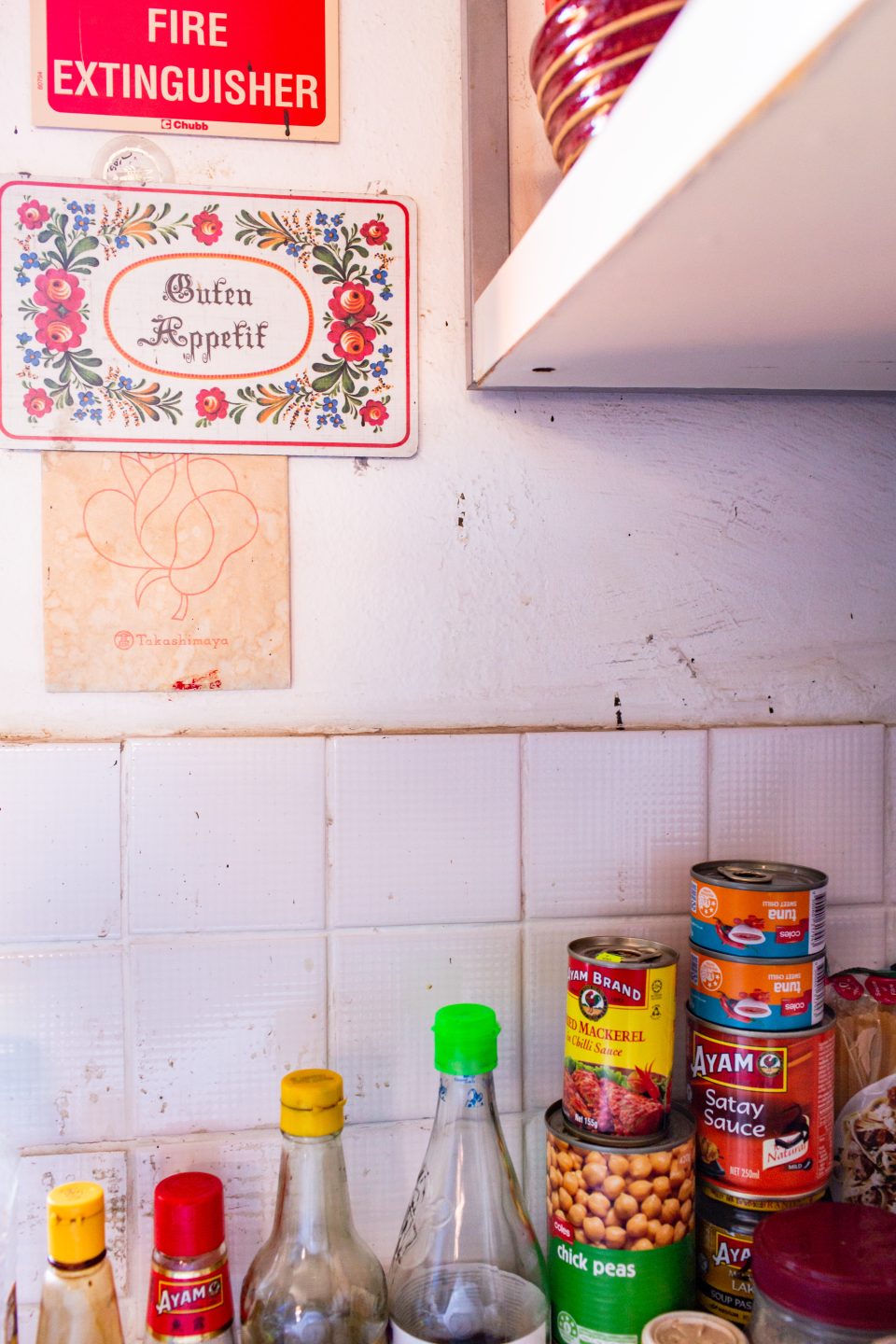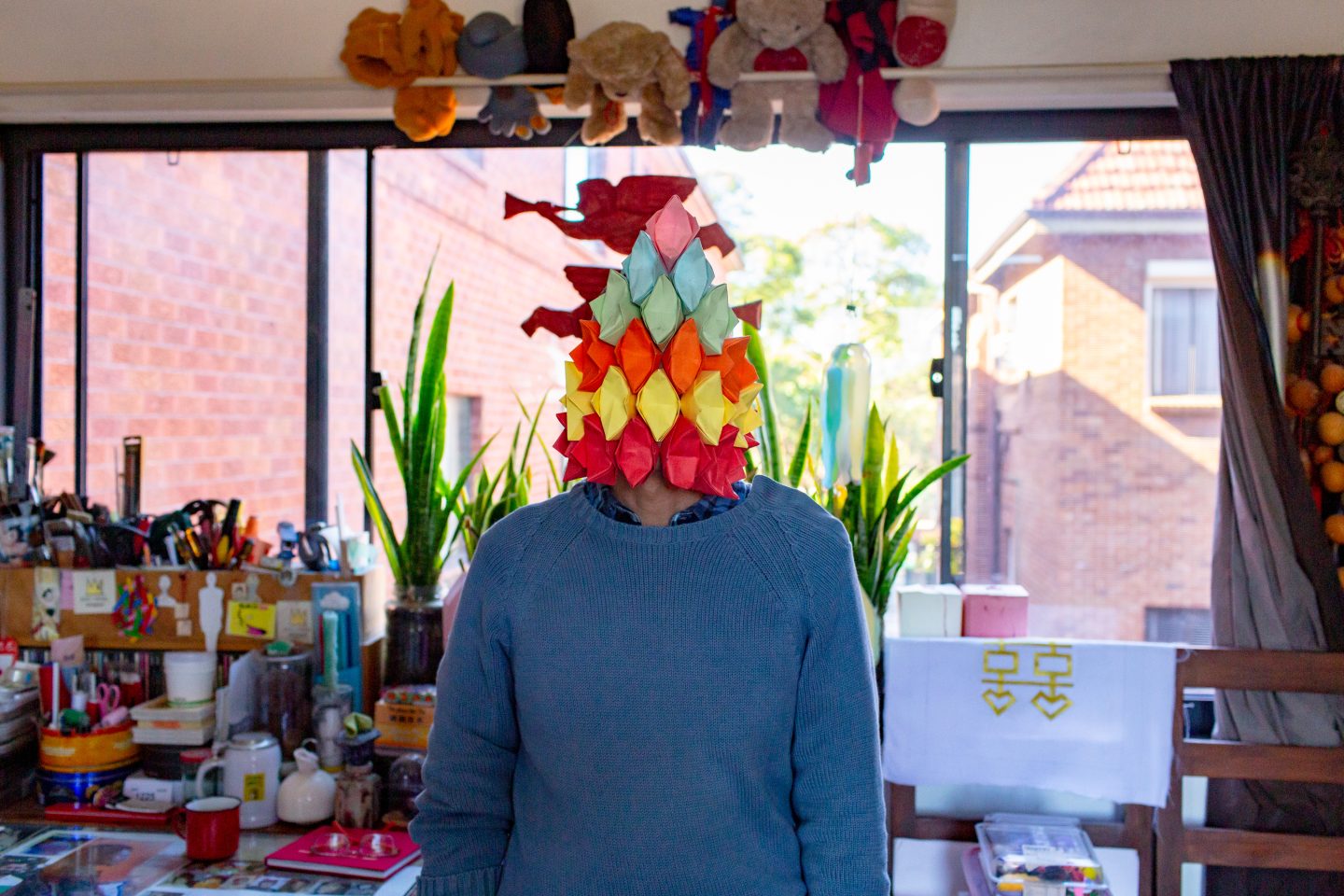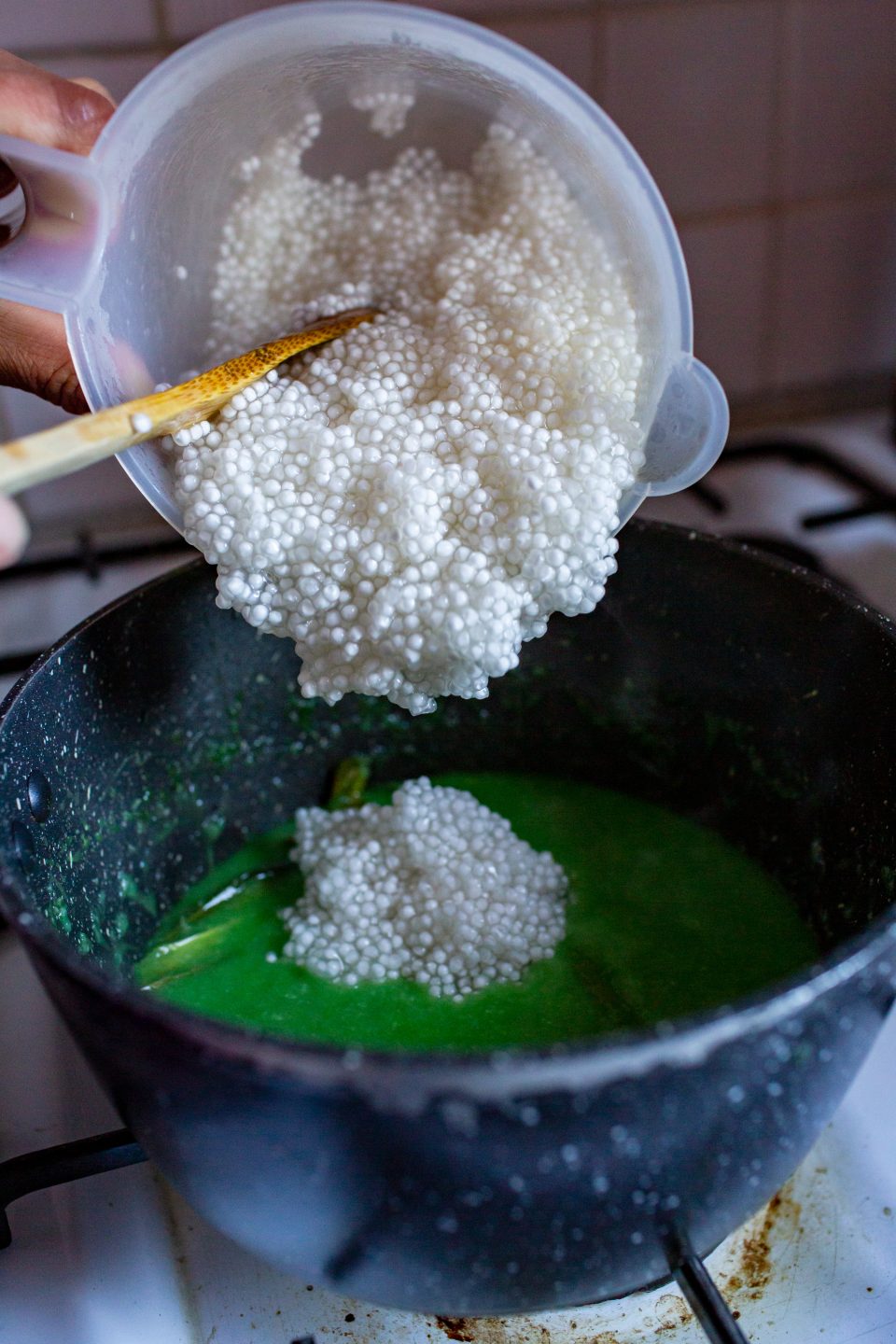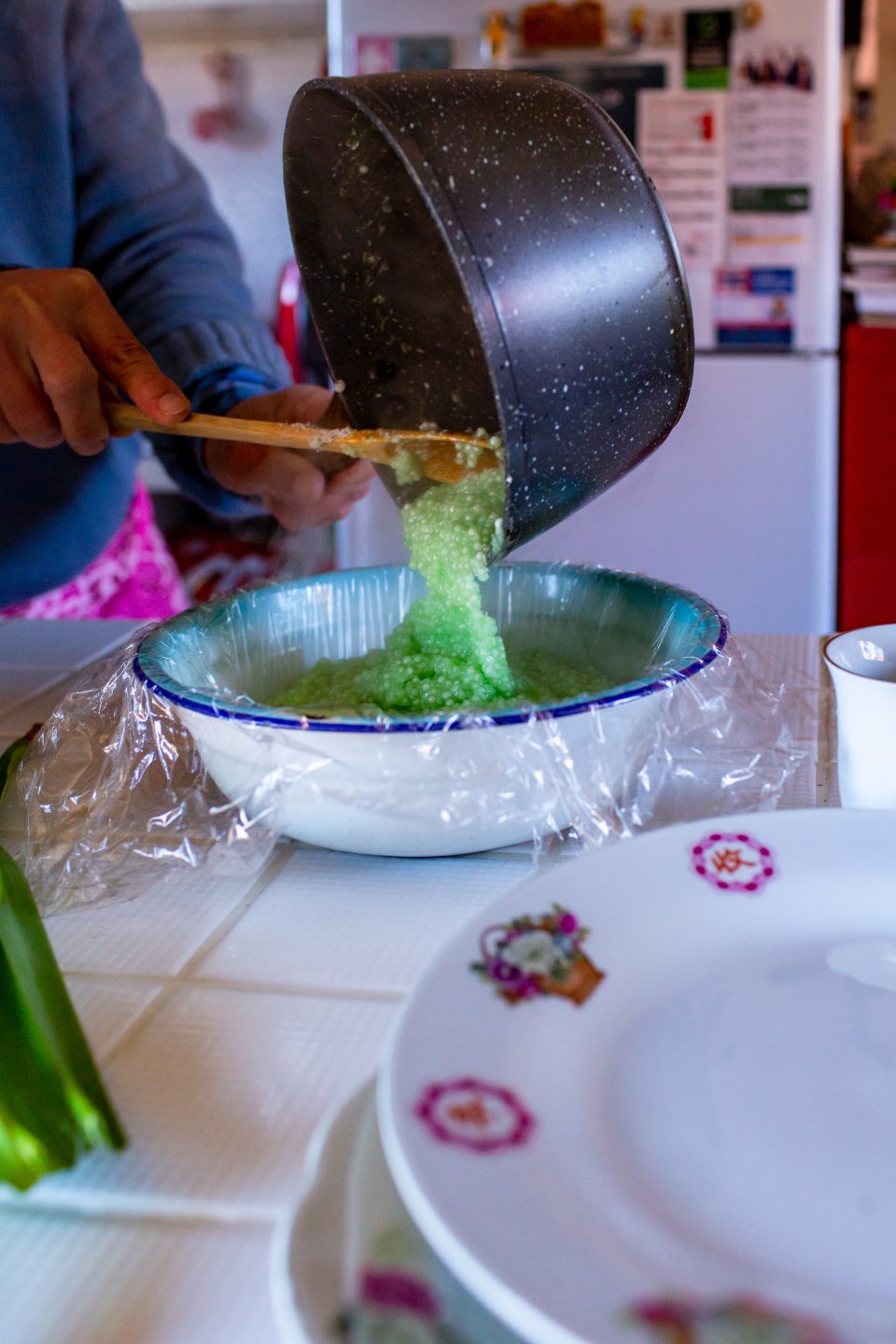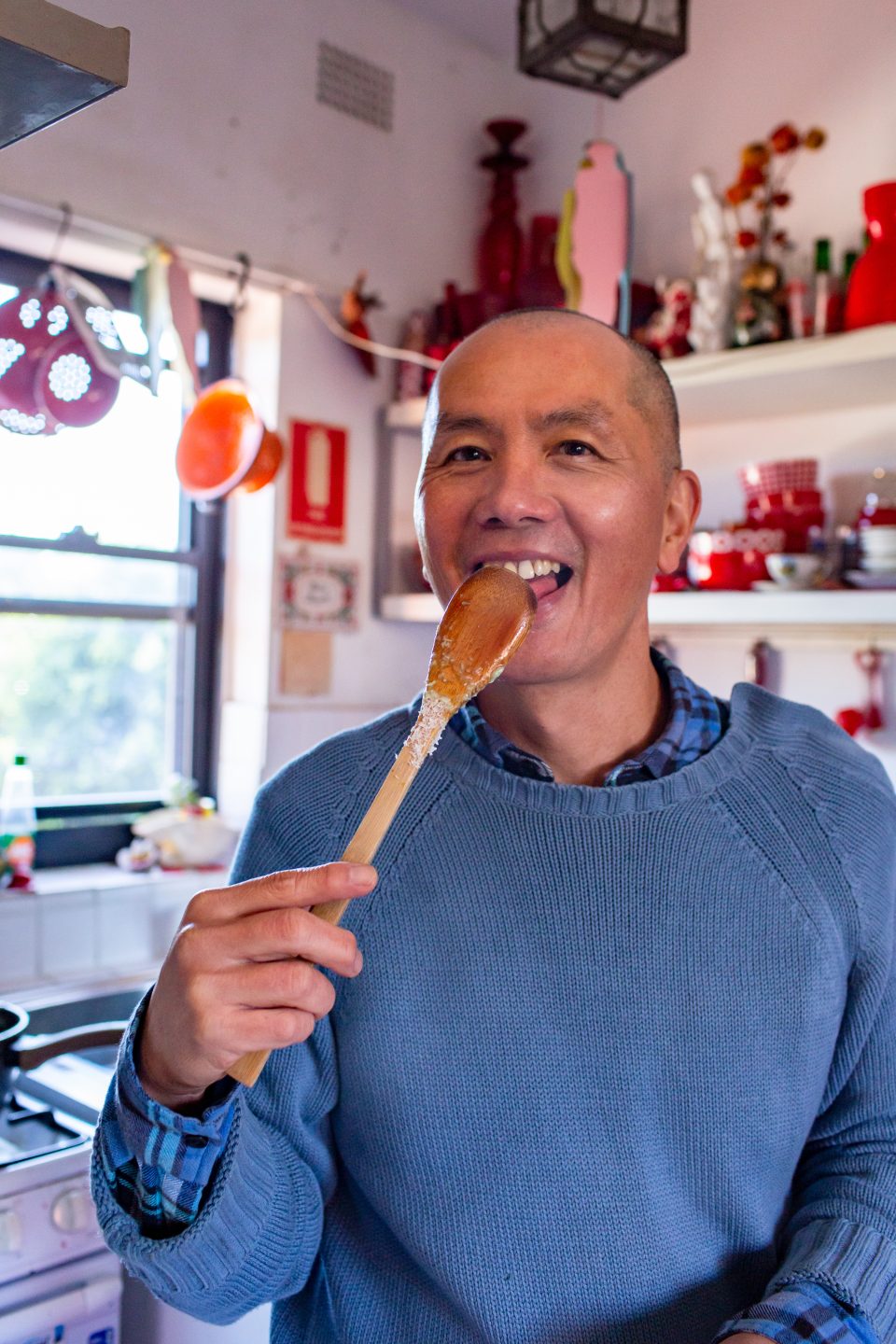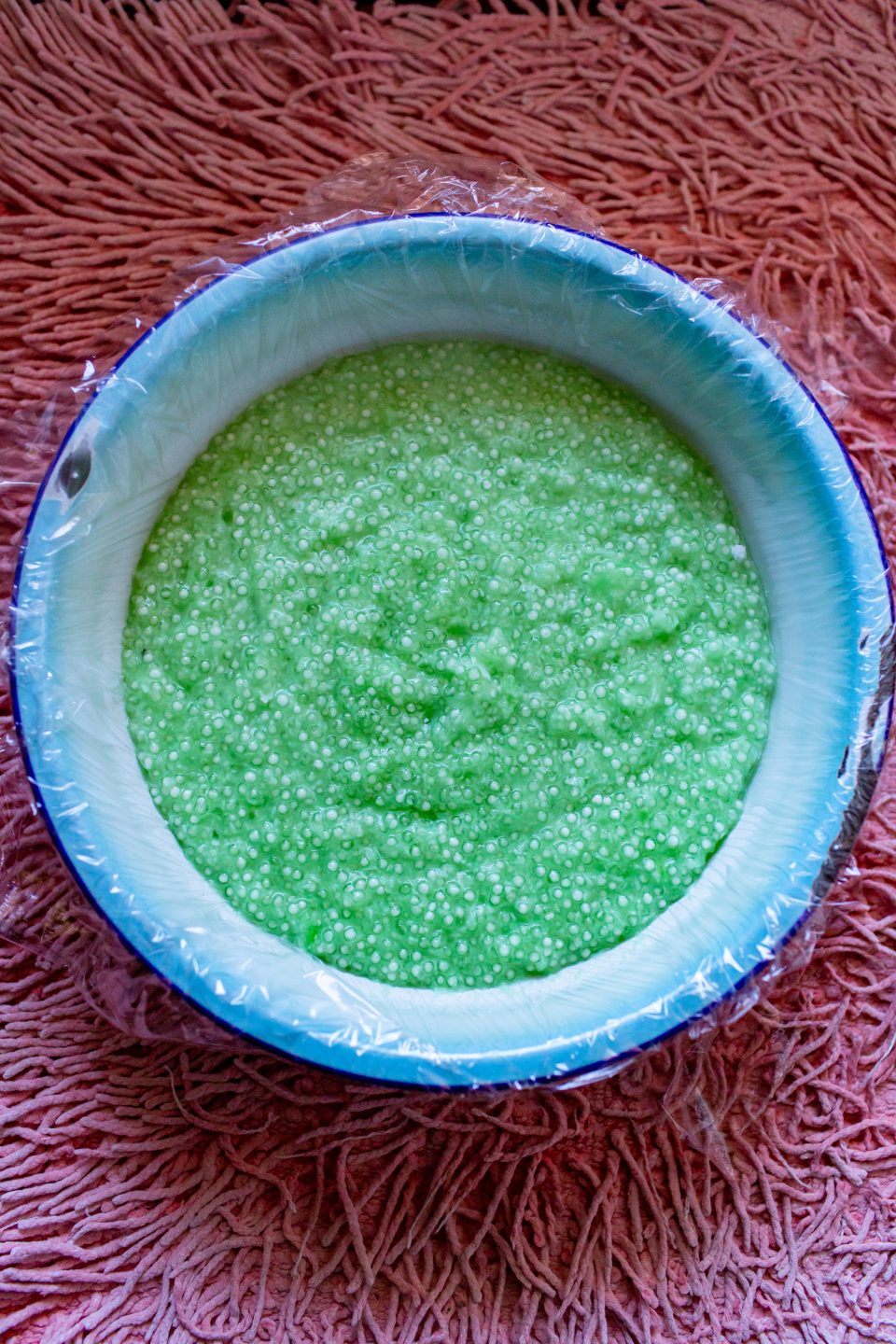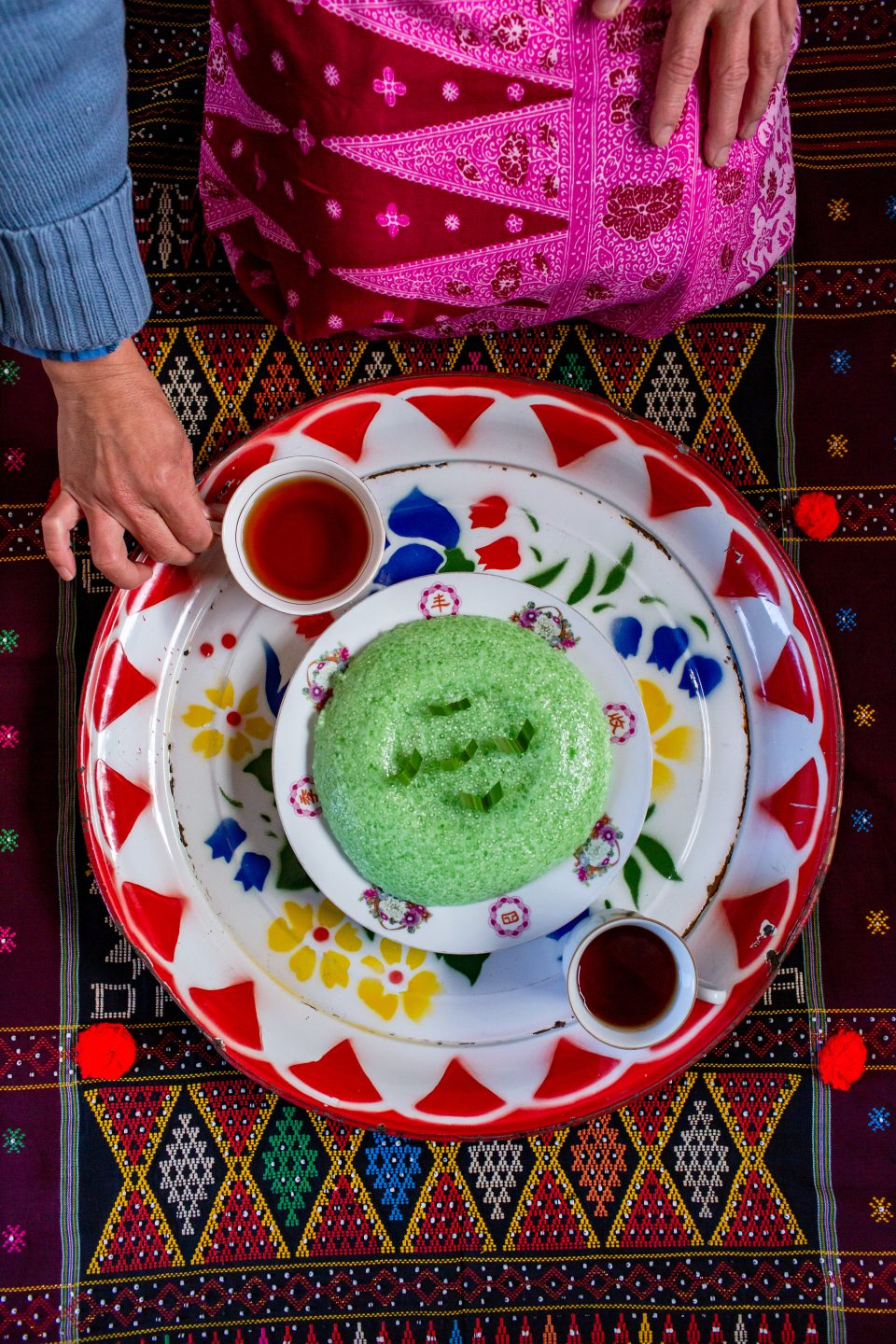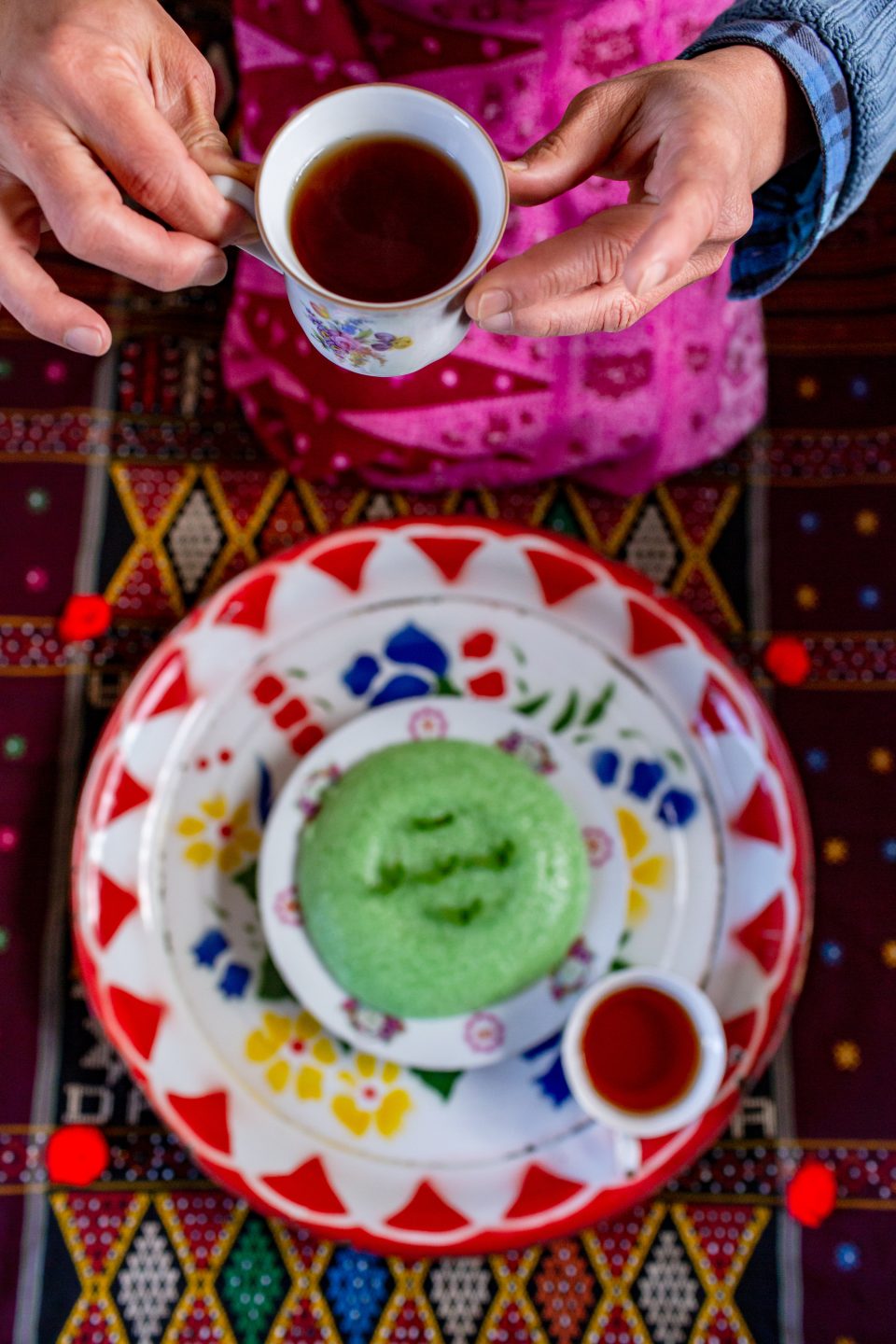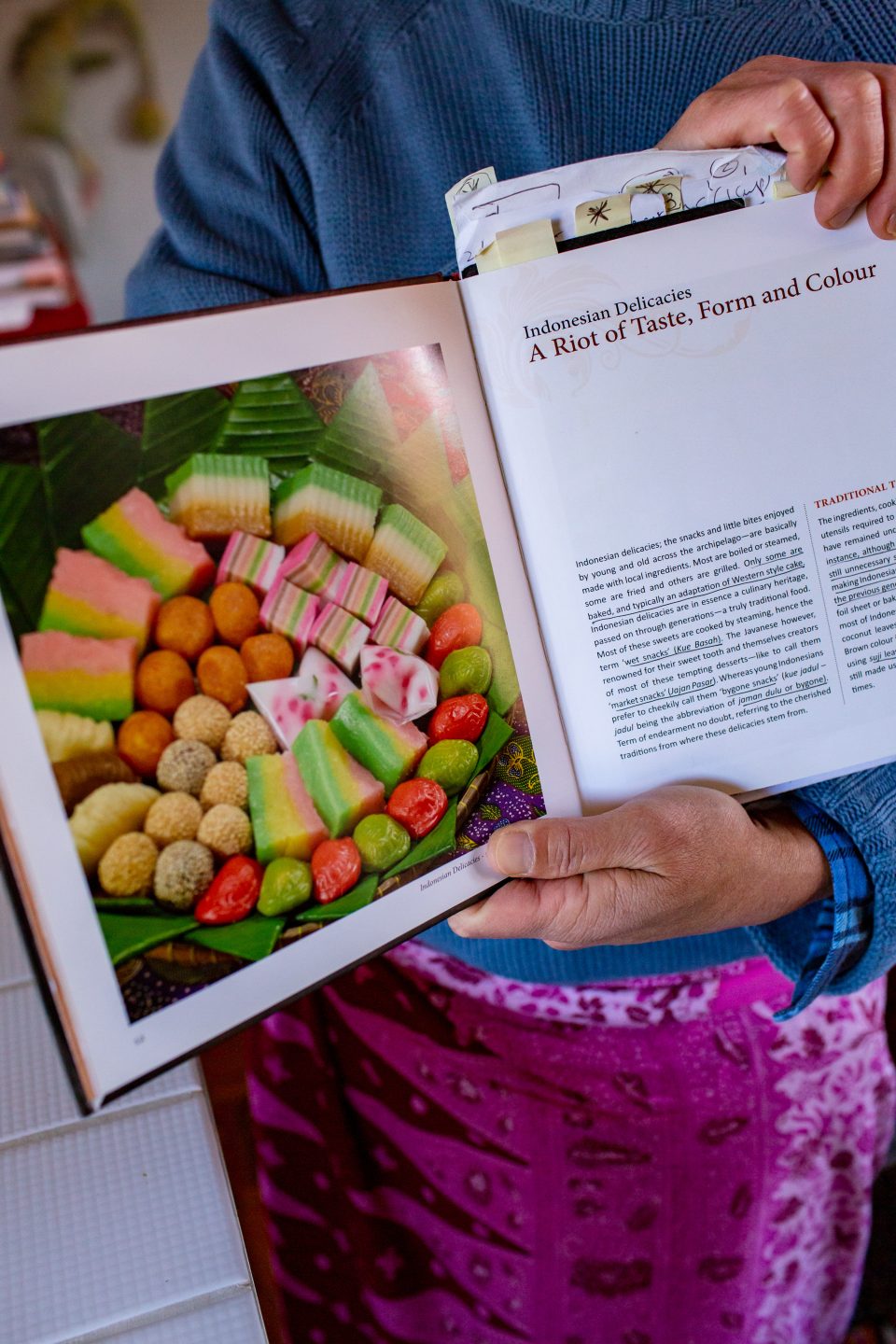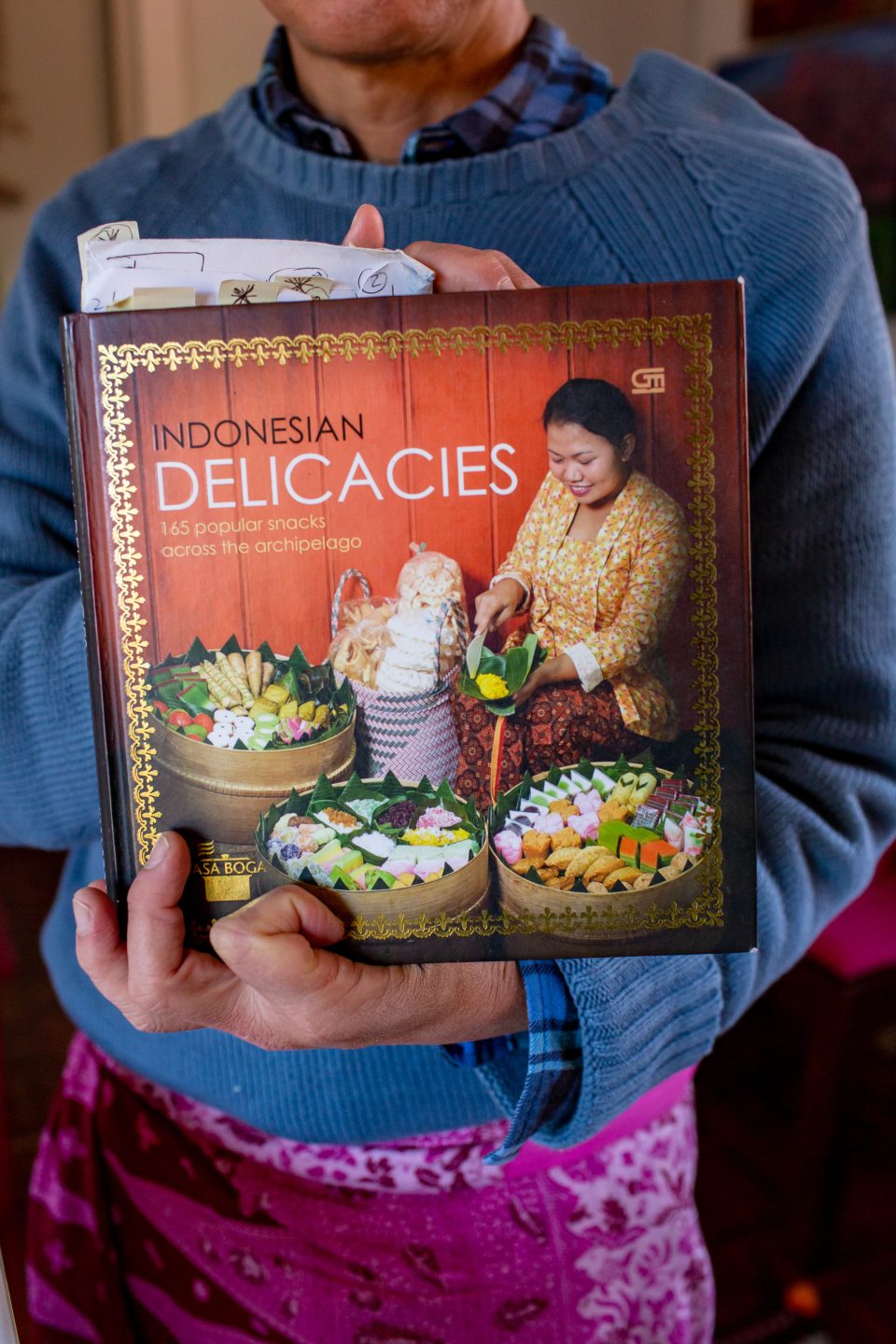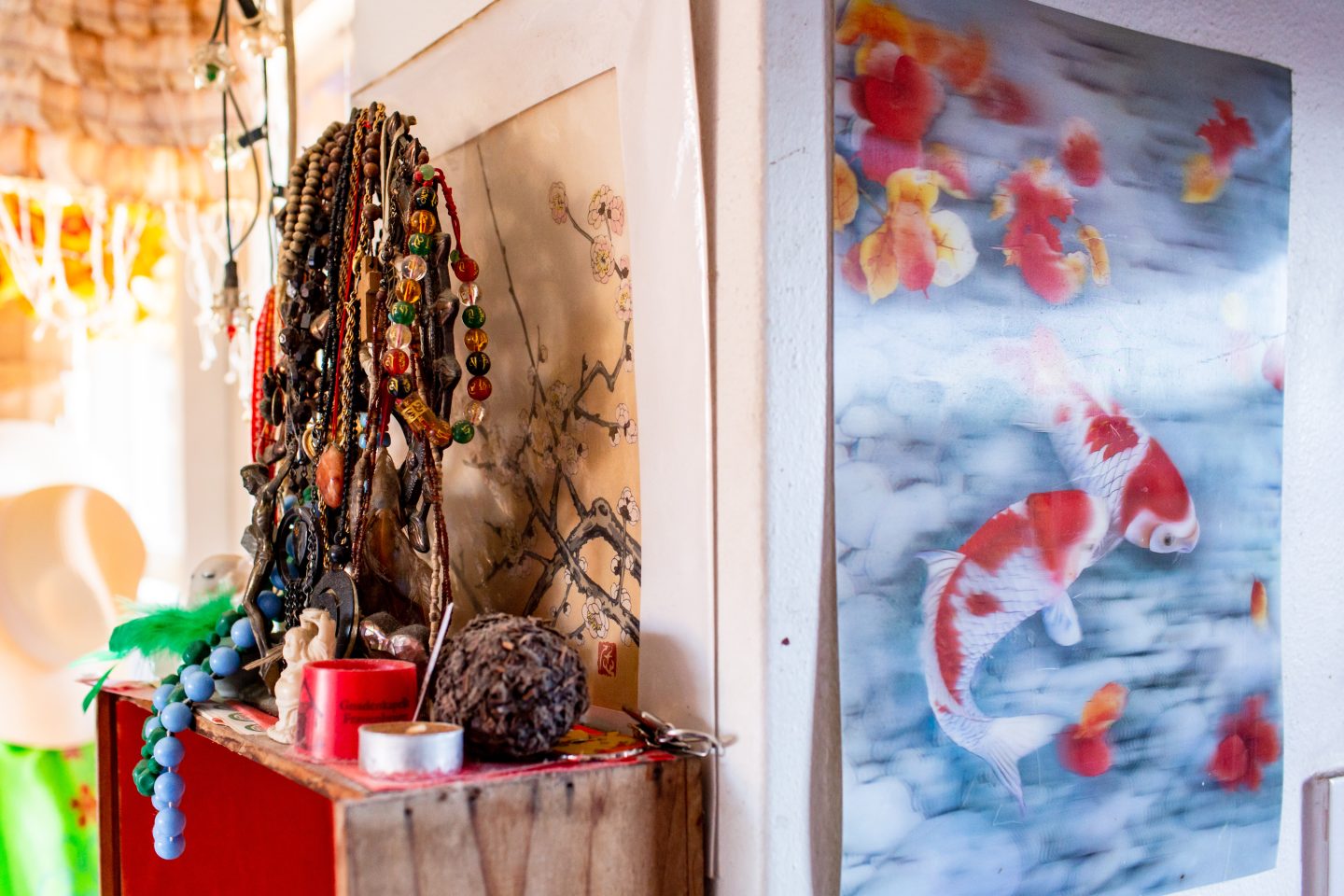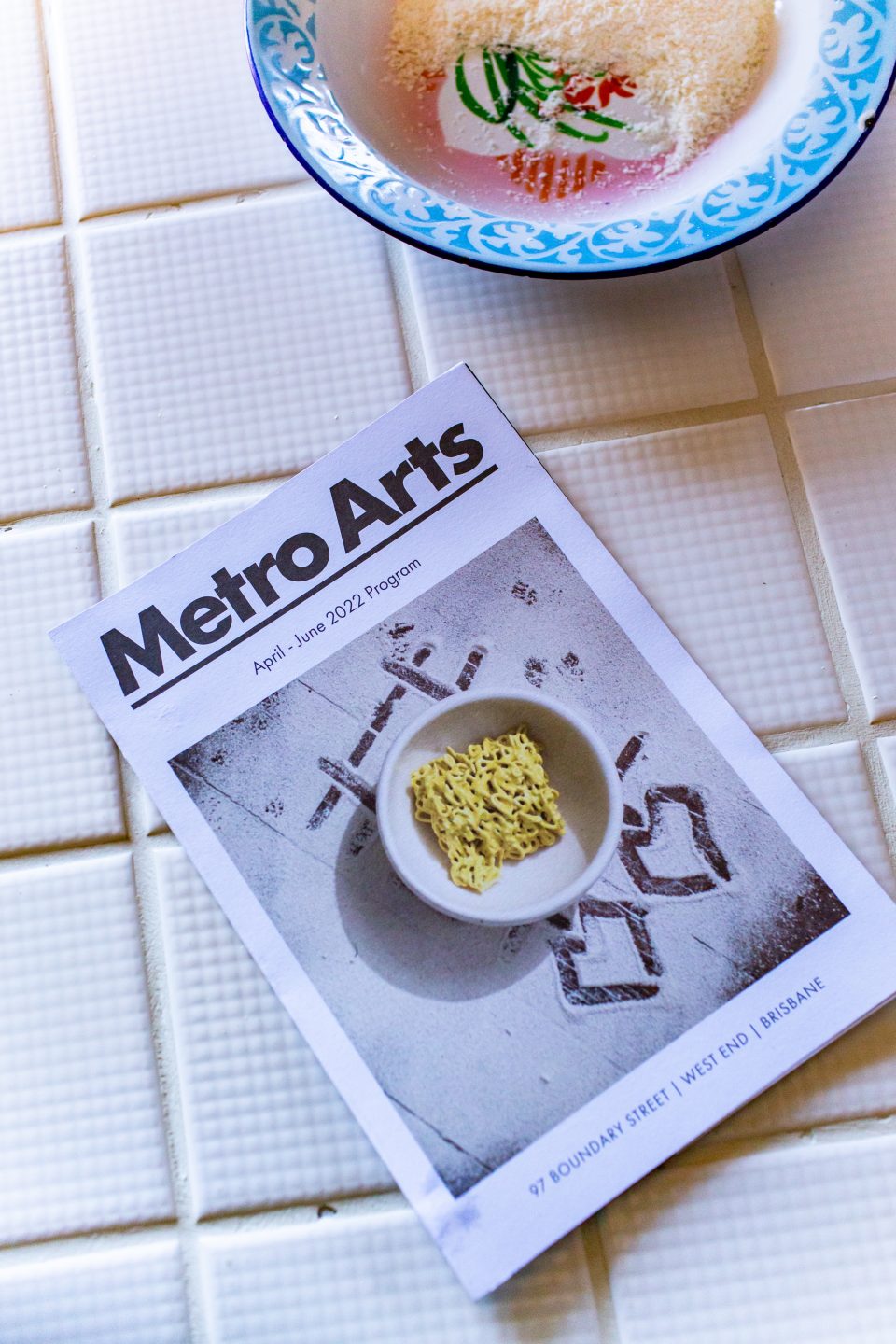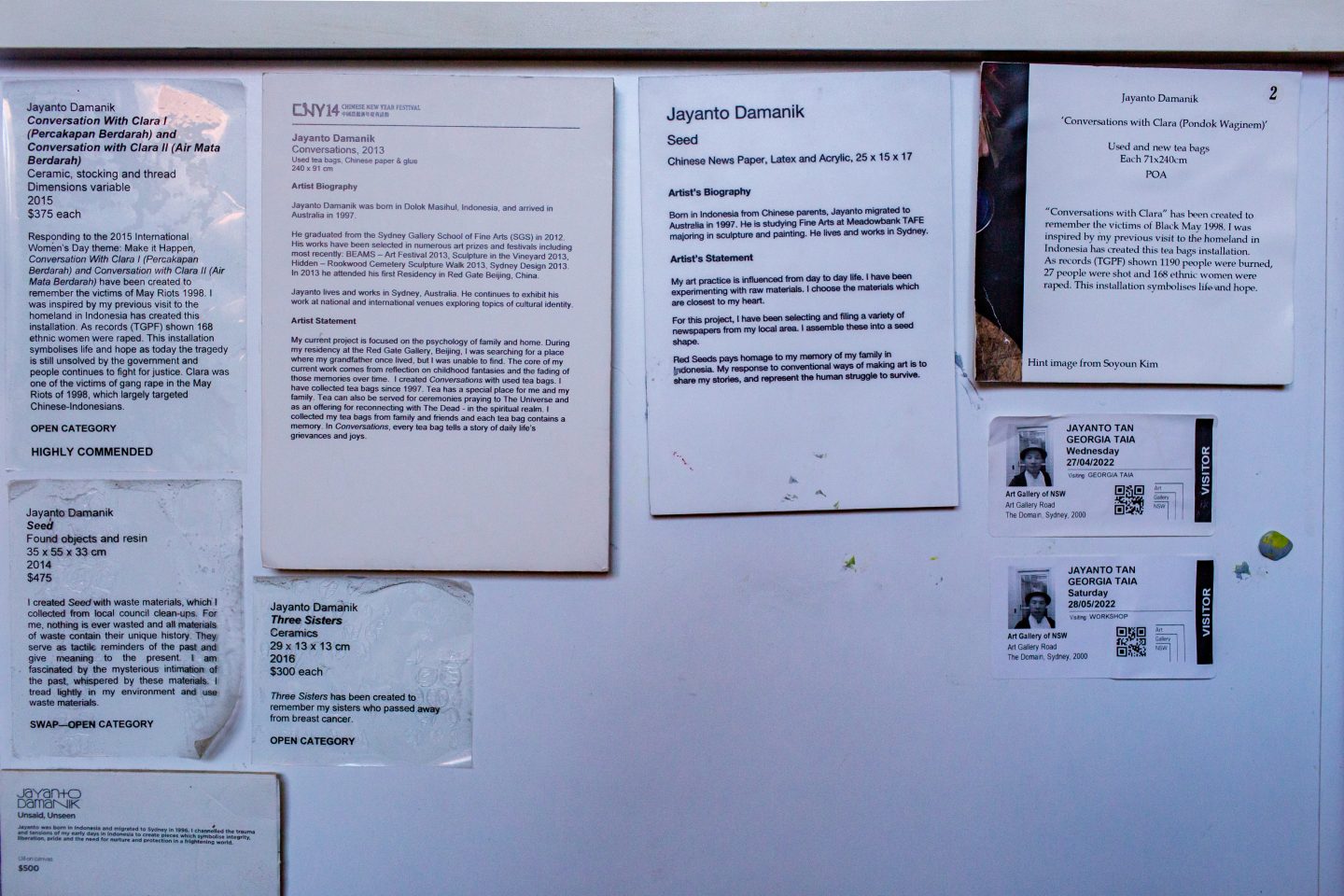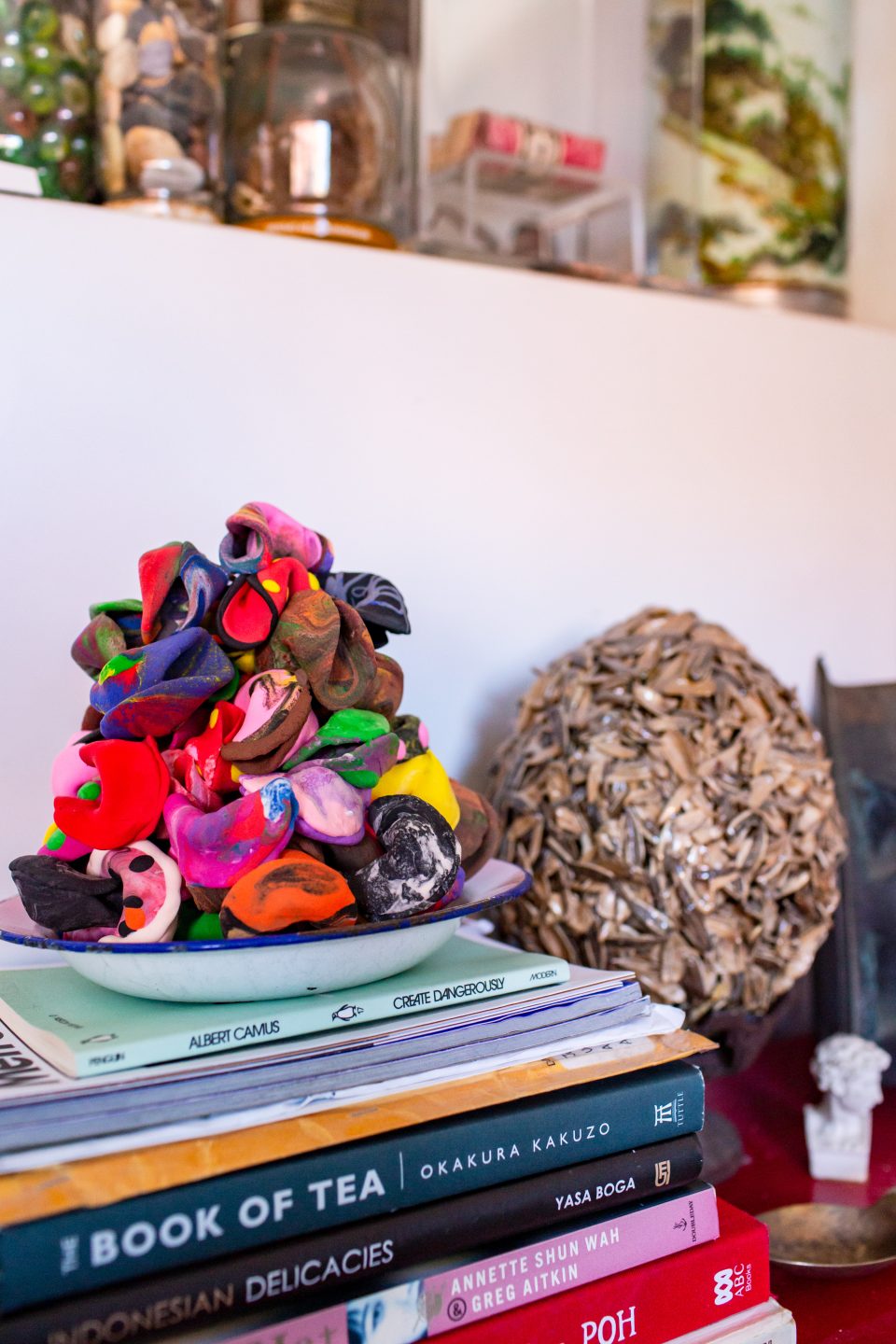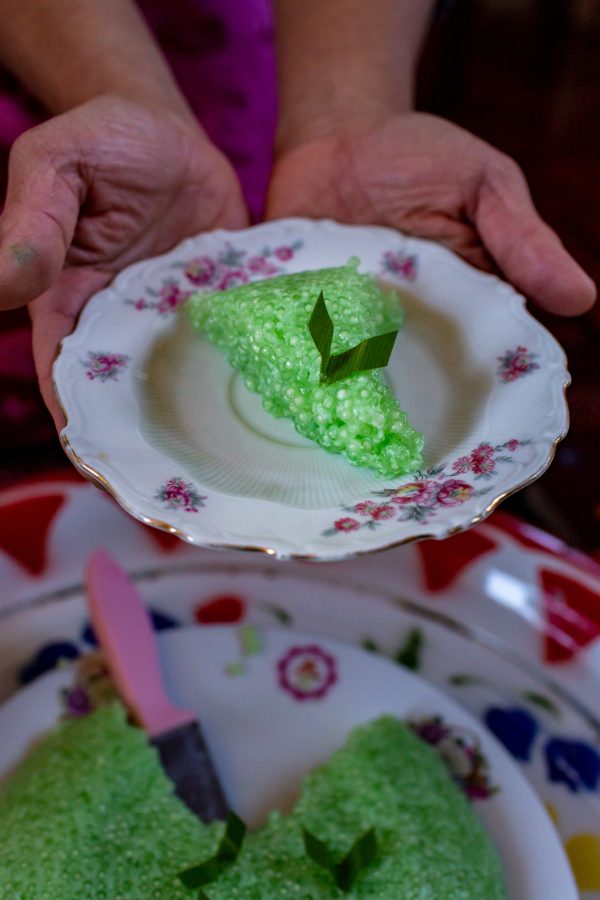 Pandan Tapioca Pearls Pudding
Prep time: | Cook time: | Serves 8
375g small pearl tapioca
2 cups hot water
400ml coconut milk
1/2 cup raw sugar
1/2 cup desiccated coconut
2 pandan leaves, tied as knot
1/2 tsp pandan essence
Place the tapioca pearls into a mixing bowl then add hot water. Leave to soak for 20 minutes. You'd want the pearls to look slightly translucent. If it is not, then add around 1 more cup of hot water, give it a gentle stir and soak for further 10 minutes.
In a saucepan, mix all the rest of ingredients: coconut milk, raw sugar, pandan leaves and boil on a medium to low heat for 10 minutes. Stirring occasionally.
Add pandan essence and desiccated coconut, stir and mix gently until all well combined.
Mix in the soaked tapioca pearls slowly into the boiled pandan coconut mixture.
Stir for a couple of minutes until all ingredients are well combined.
If you have a pudding mould, pour your mixture into this. If not, then line a deep-ish bowl with cling wrap then pour mixture into it.
Let it set overnight in the fridge.
Place a plate on the bowl, flip it upside down then remove the cling wrap.
Upon serving, if you have extra pandan leaves, cut in a diagonal (about 1/2 cm) to make the 'bird' shape then place onto the pudding for garnish.
Enjoy with a cup of tea.