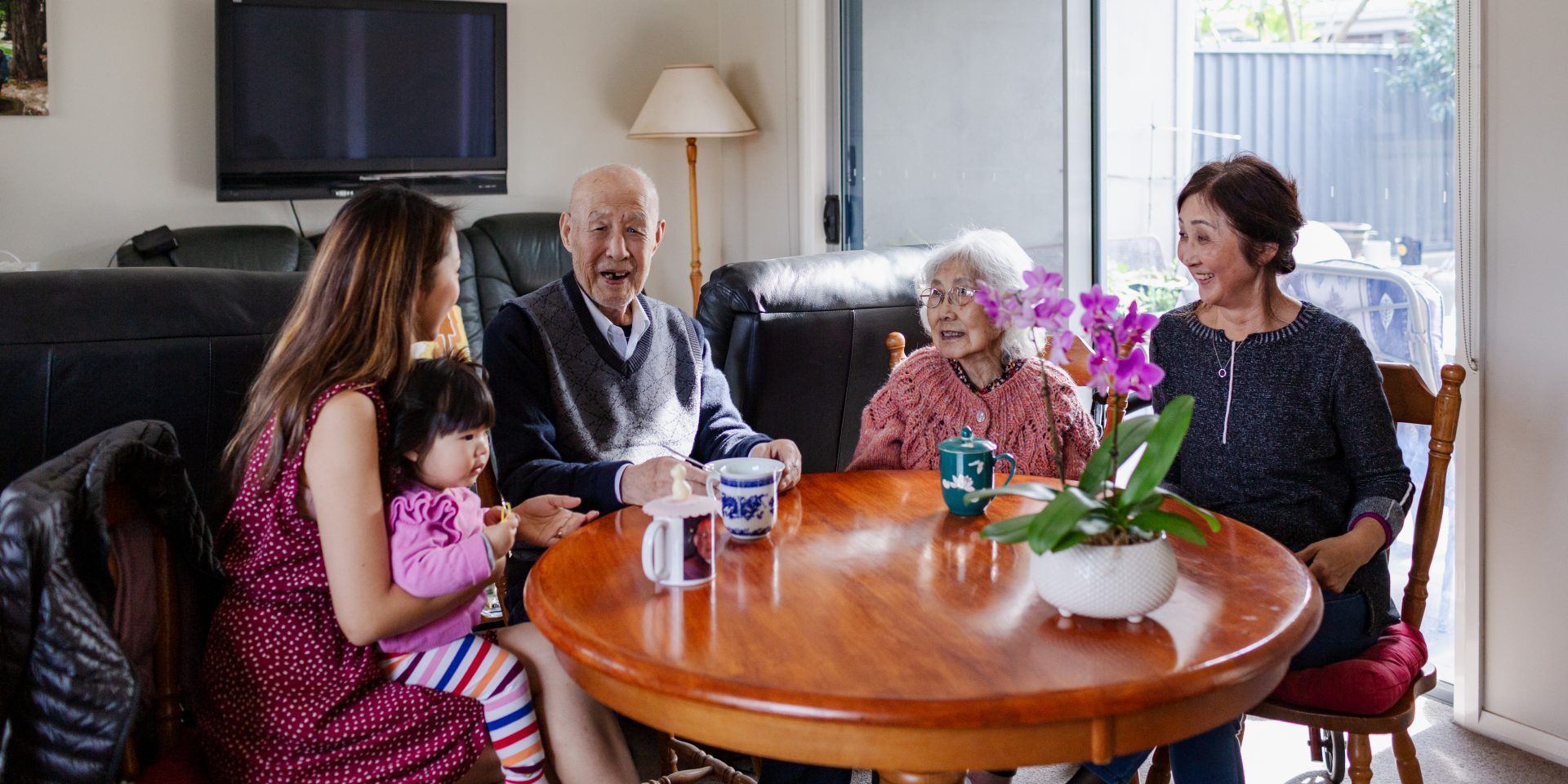 Mr Shi Yu Shu is a highly respected Chinese Professor, published medical journals author and a cardiologist. At 105, Mr Shi is the oldest cook on Who Does the Dishes!
It was such a humbling experience to be in his presence and watch him stir his favourite comfort dish the mung bean porridge in his retirement village kitchen. This is a dish that Mr Shi has been enjoying since he was 5 years old. A century of dedication to a dish, how truly fascinating!
Mr Shi was born in 1918 in Yang Liu Qing district in Tianjin, China. Raised by a single mother and growing up with seven other siblings, food was scarce and his Mum would cook this porridge everyday as it provides both good carbohydrates and protein.
Slurping through the warm bowl of mung beans porridge accompanied by his great grand daughter in his lap he said to me, "I especially loved this porridge in hot summer days as it is cooling. There are so many variety of this porridge but I love it just plain so I can taste the real flavour of the rice and mung beans."
Mr Shi was determined to get out of poverty by studying really hard. Two hours return walk to school each day with shoes that kept falling apart did not deter Mr Shi from diligently going to school. He was hungry for education and by the end of senior high he was awarded a scholarship to study medicine in Lyon, France. It took him 40 days to sail from China to France starting in the South China Sea then through to the Malacca Strait, Arabian Sea, Red Sea then finally the Mediterranean Sea. While listening to his life story, I was imagining young Mr Shi in scenes out of Agatha Christie's Poirot.
Mr Shi religiously ate the mung bean porridge throughout his life except for when he was settling in France during his years of studying. His new diet consisted of baguettes and raw vegetables dipped in mayonnaise. It is especially hard for Chinese people to consume raw vegetables as it is not part of their diet. Chinese people prefer vegetables to be cooked for better digestion, improved flavours and sanitary reasons.
After a beautiful morning spent together with Mr Shi and his family, he shared with me his words of wisdom:
"In the past 105 years, I have experienced so many ups and downs, life is full of sour, sweet, bitter and spicy. Maybe I have endured more bitterness than many, but these experiences enriched my life, and I am grateful that I have lived a life worthwhile. The storm will pass, the sun will shine again."
In 2018, Mr Shi published his memoir filled with his rich life experiences, achievements and profound ideas.
Before we said our goodbyes, the lovely Mrs Shi (age 97) played her favourite piece Prelude in C major by Johann Sebastian Bach. And Mr Shi sang us his favourite French song Je t'ai donné mon cœur by Franz Lehar.
Home is
where my family is
Family origin
Tianjin, China
I can't live without
education & knowledge
Dream Job
Doctor, teacher, something with freedom to gain more knowledge
Currently I'm obsessed with
reading short stories
Childhood taste
Mung bean porridge
I will always have in my pantry
Food
Currently I'm listening to
classical music, western opera, Peking opera, watching soccer
One day I must visit
Africa
I am really good at
telling stories, playing with my grandchildren and great grandchildren
Guilty pleasure
chocolate almonds, Maltesers
Who does the dishes
me and my wife
Mr Shi's food waste tip
When me and my wife used to have a worm farm we used to feed it our organic waste. Now I like to crush my egg shells and place them in my garden.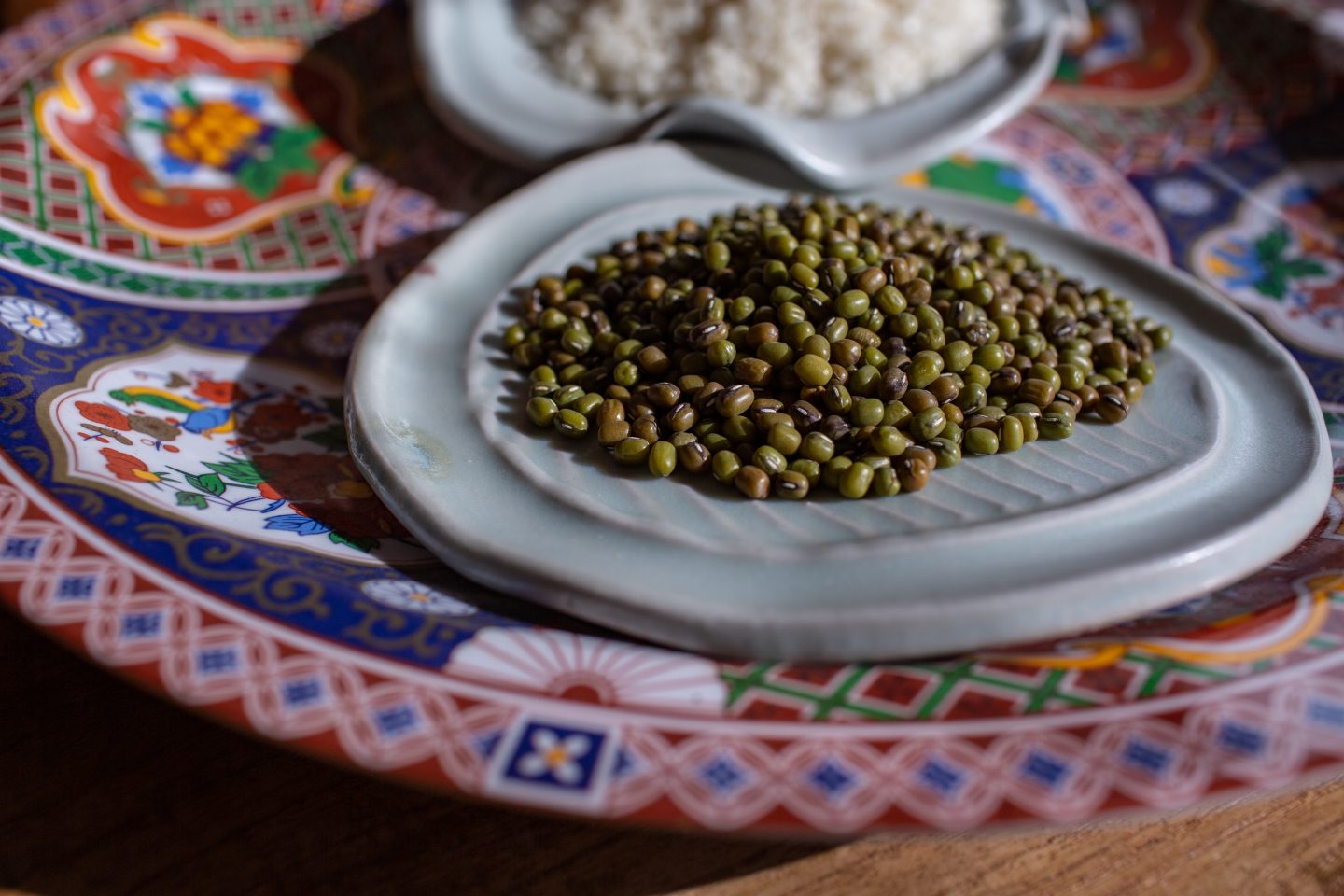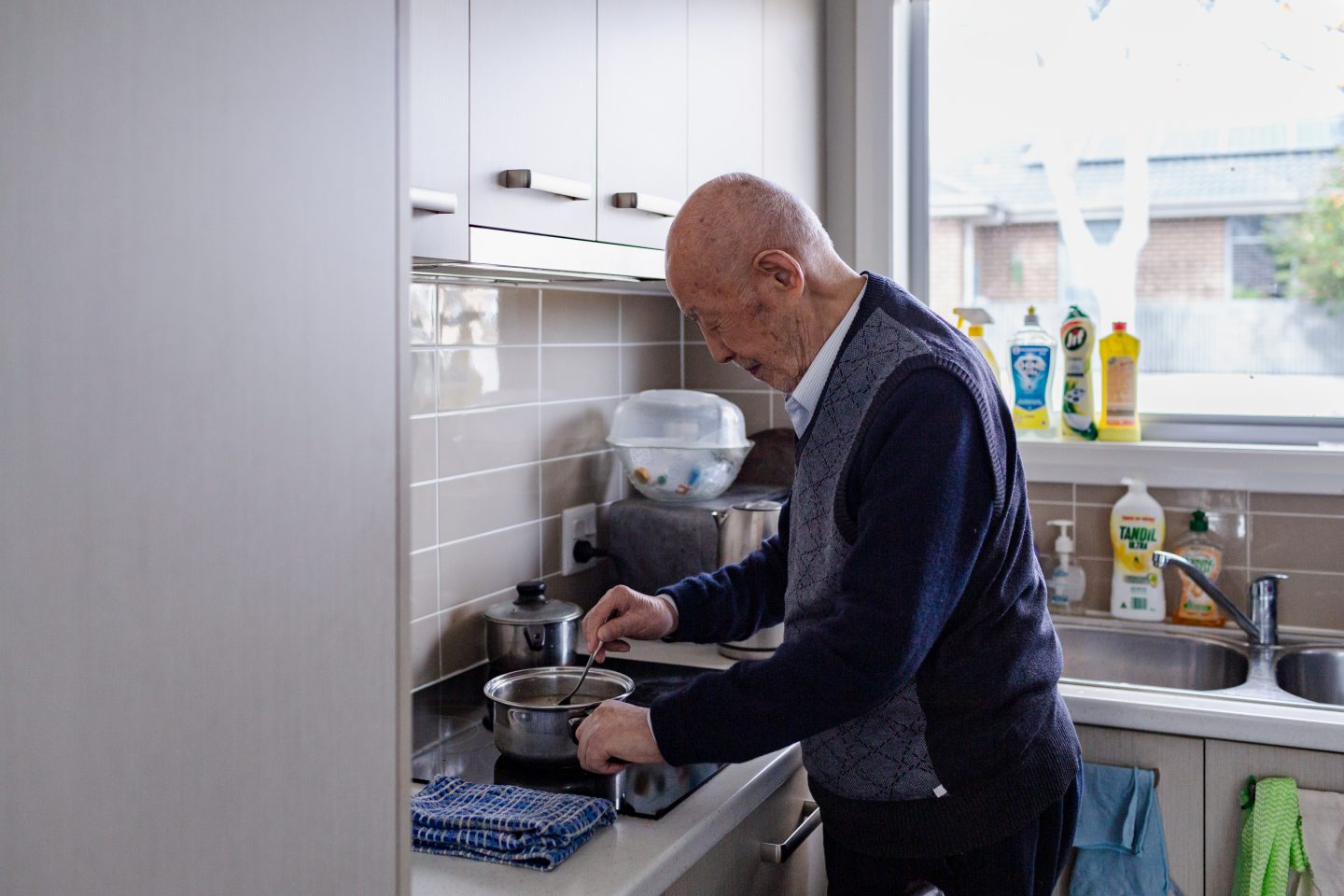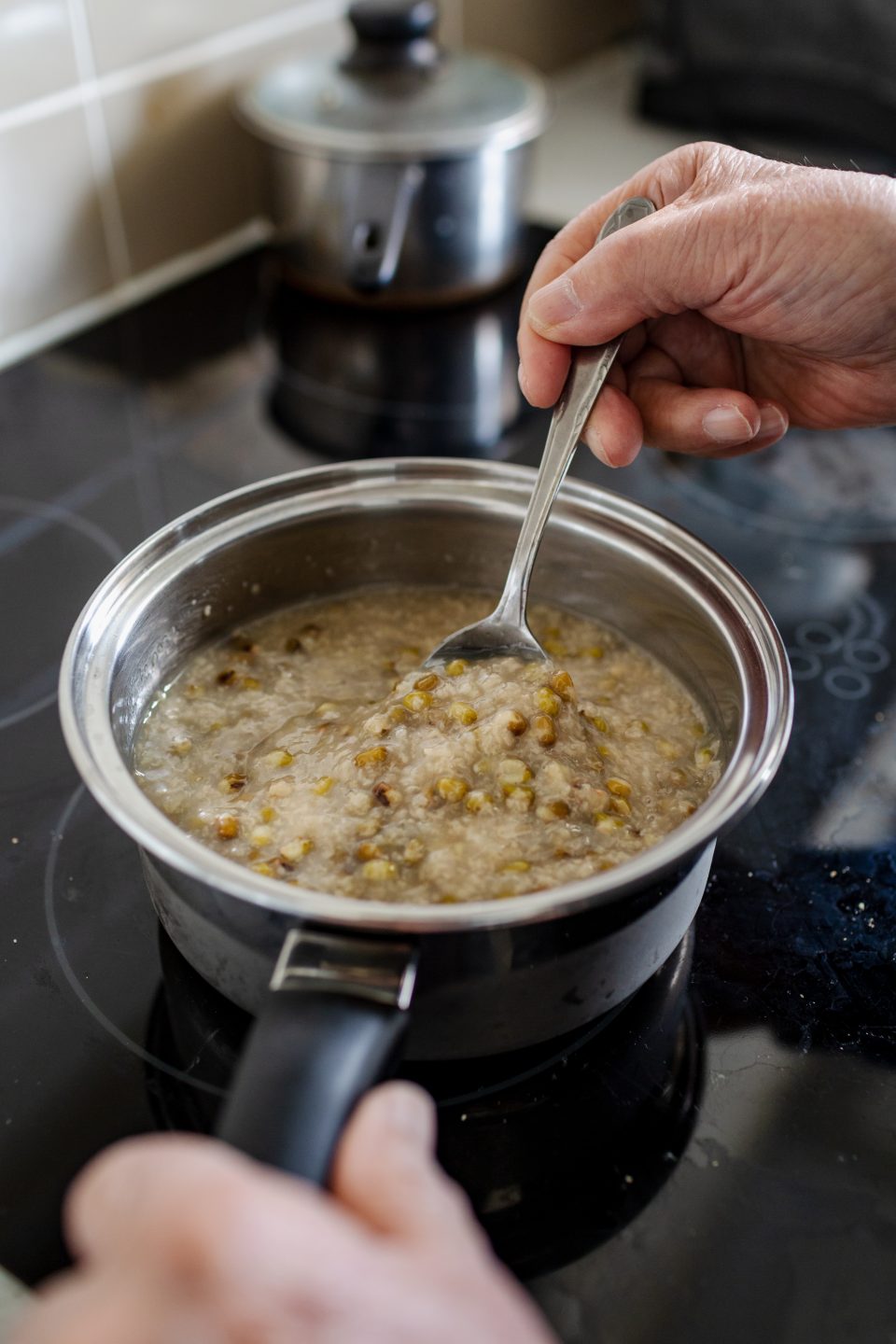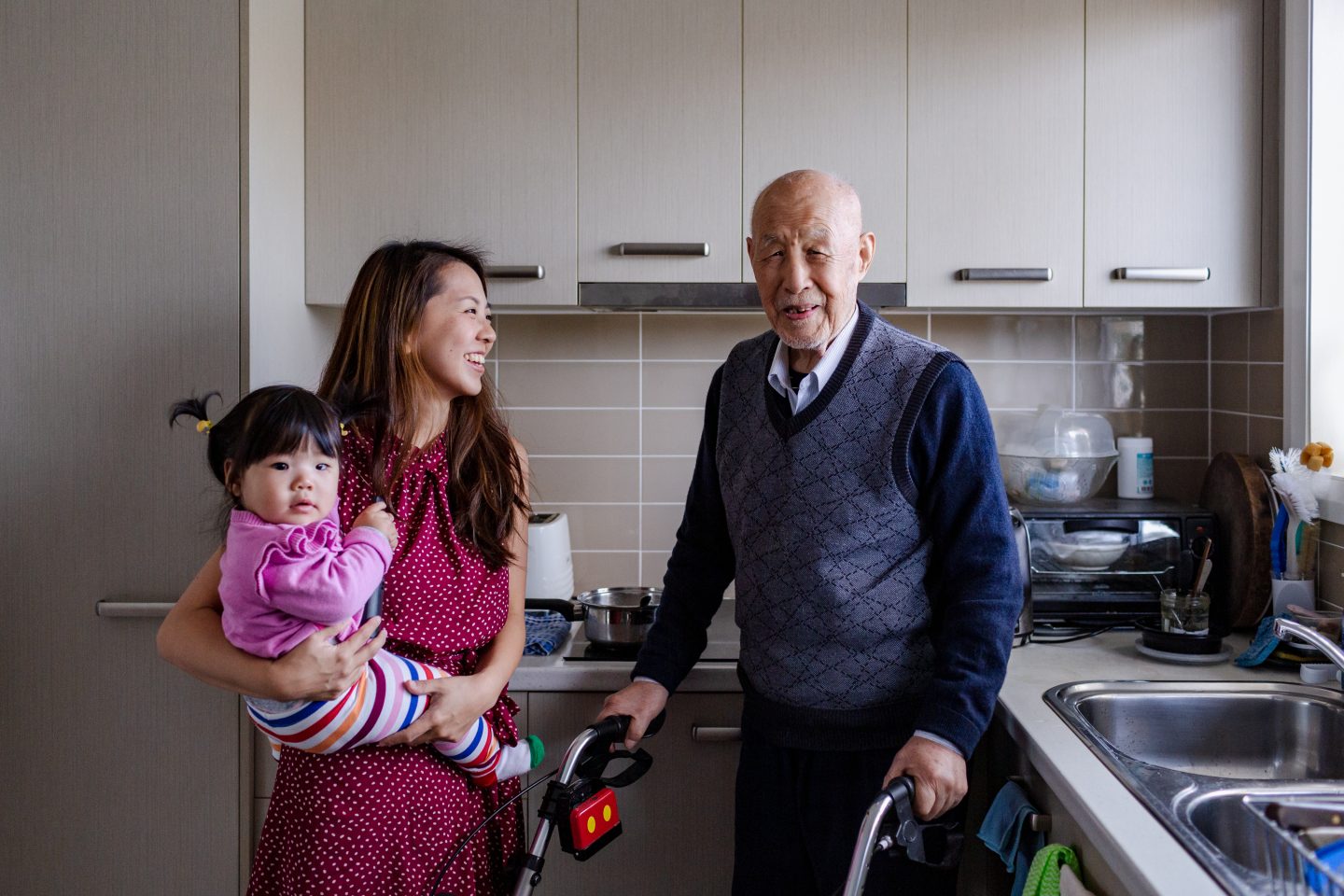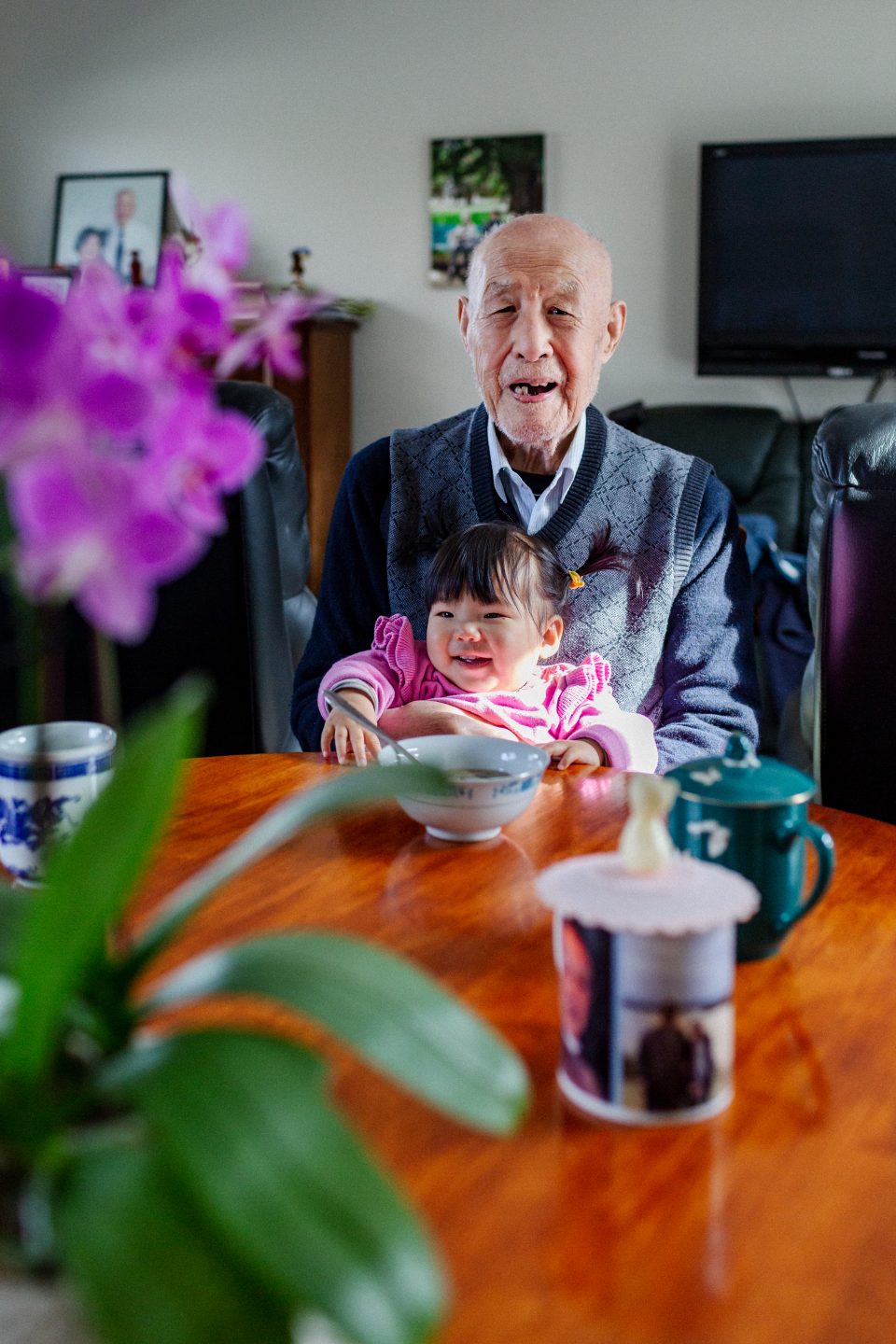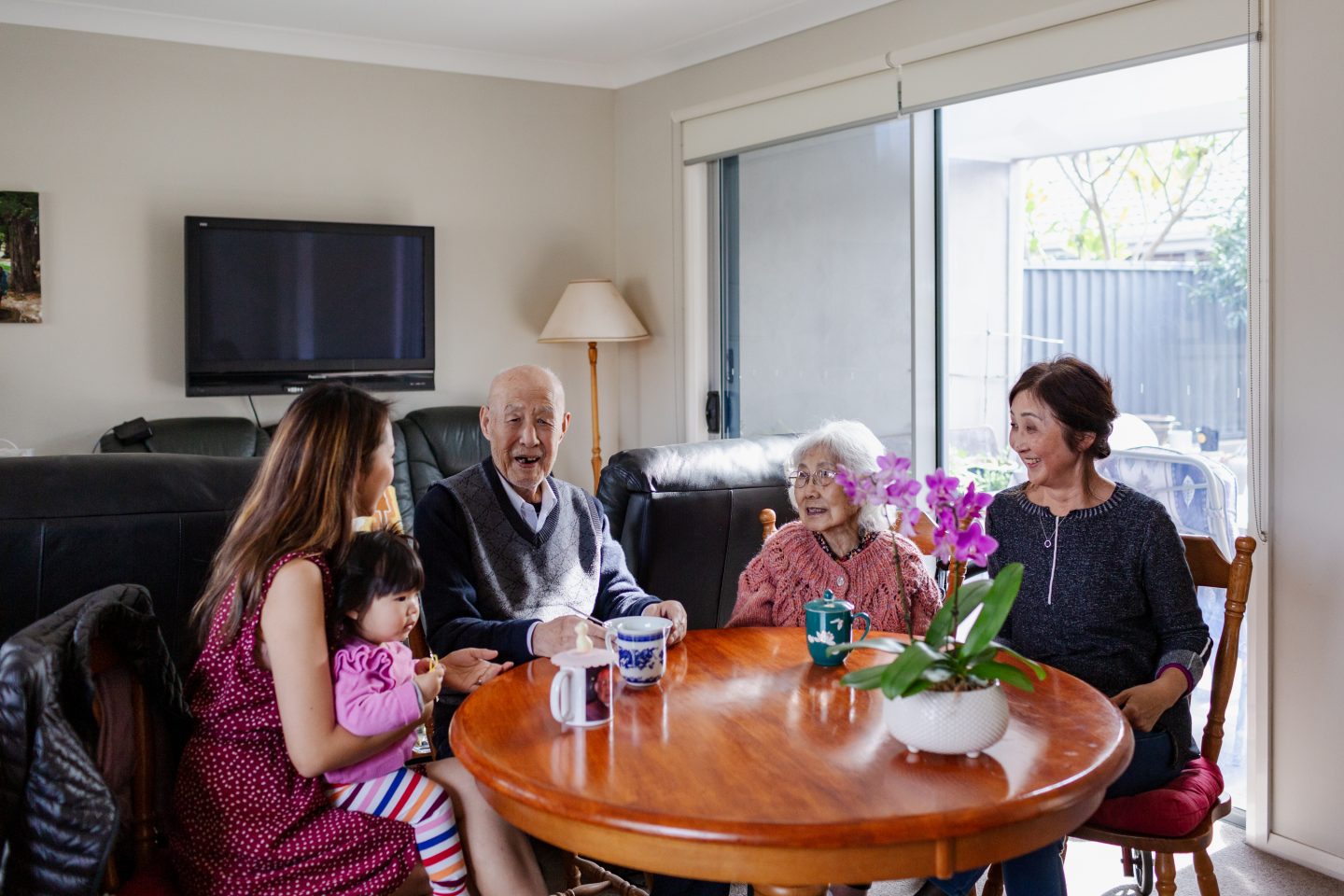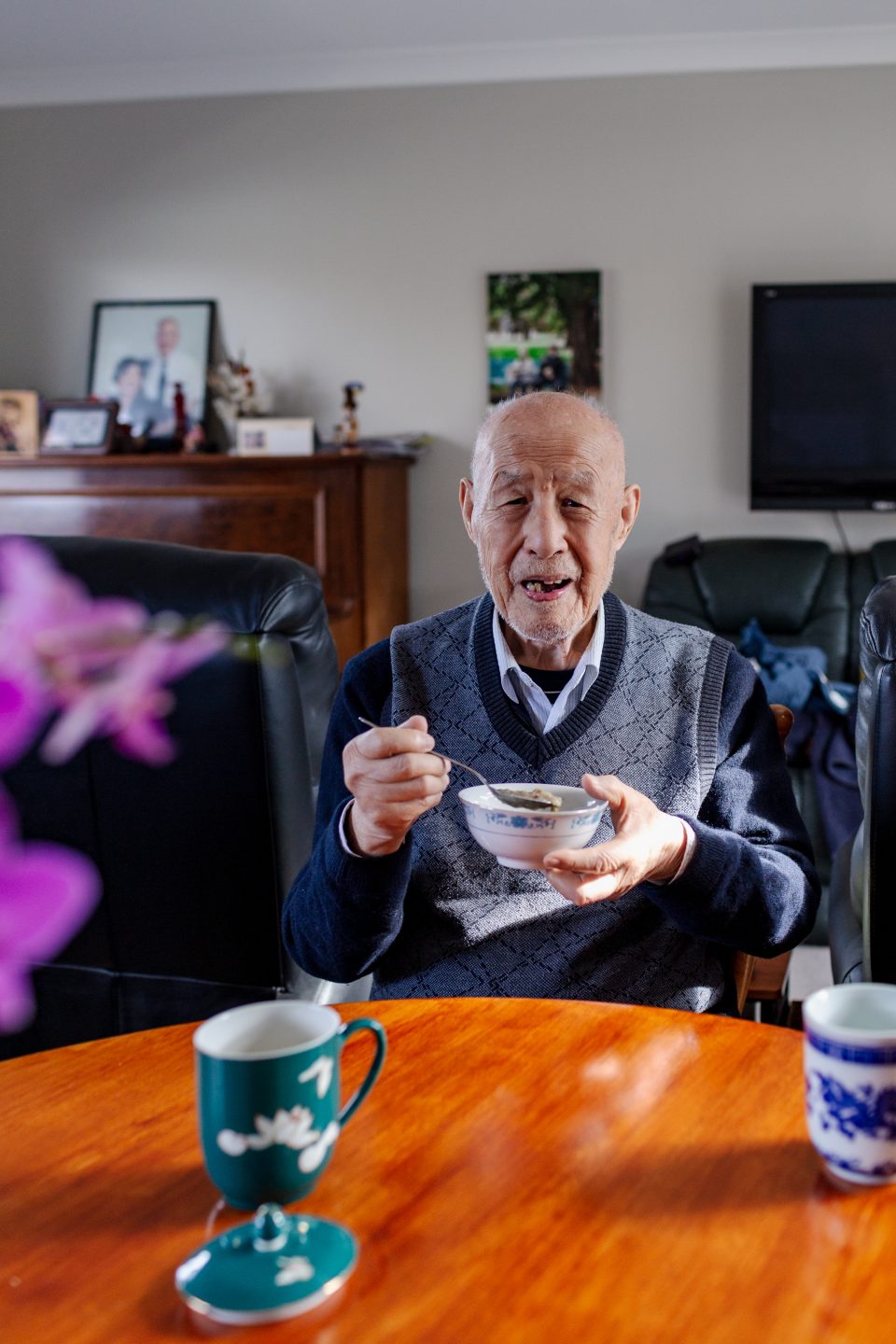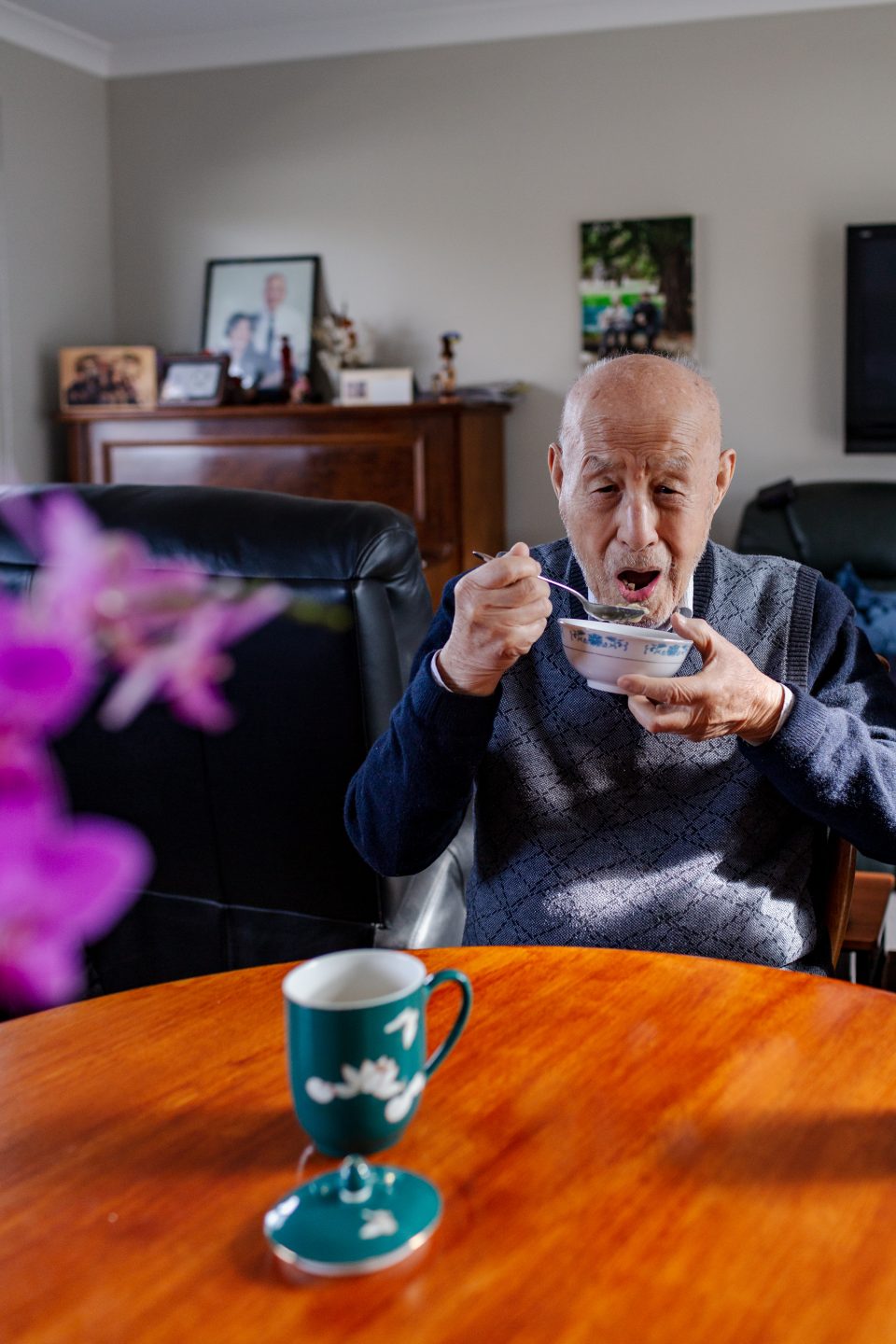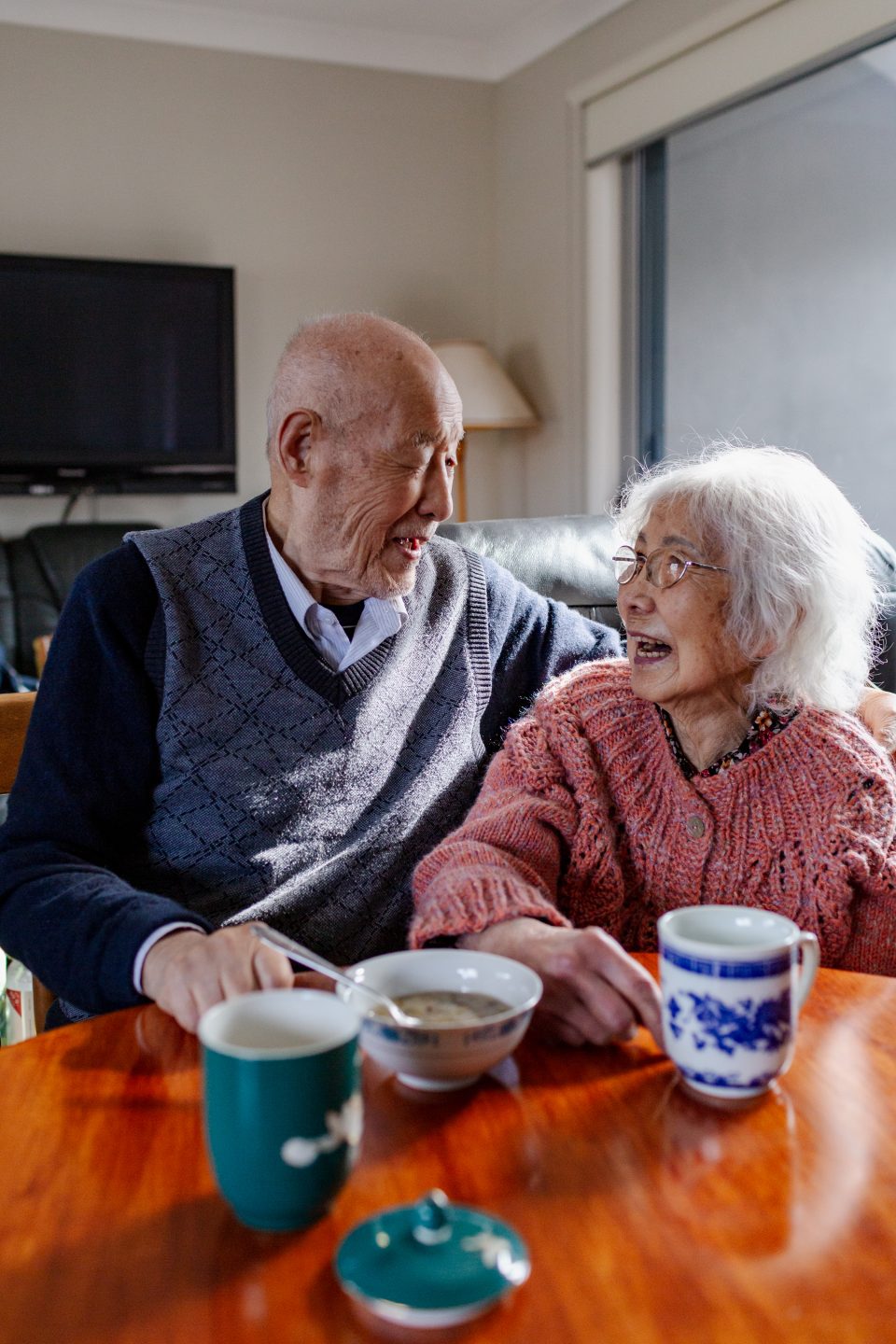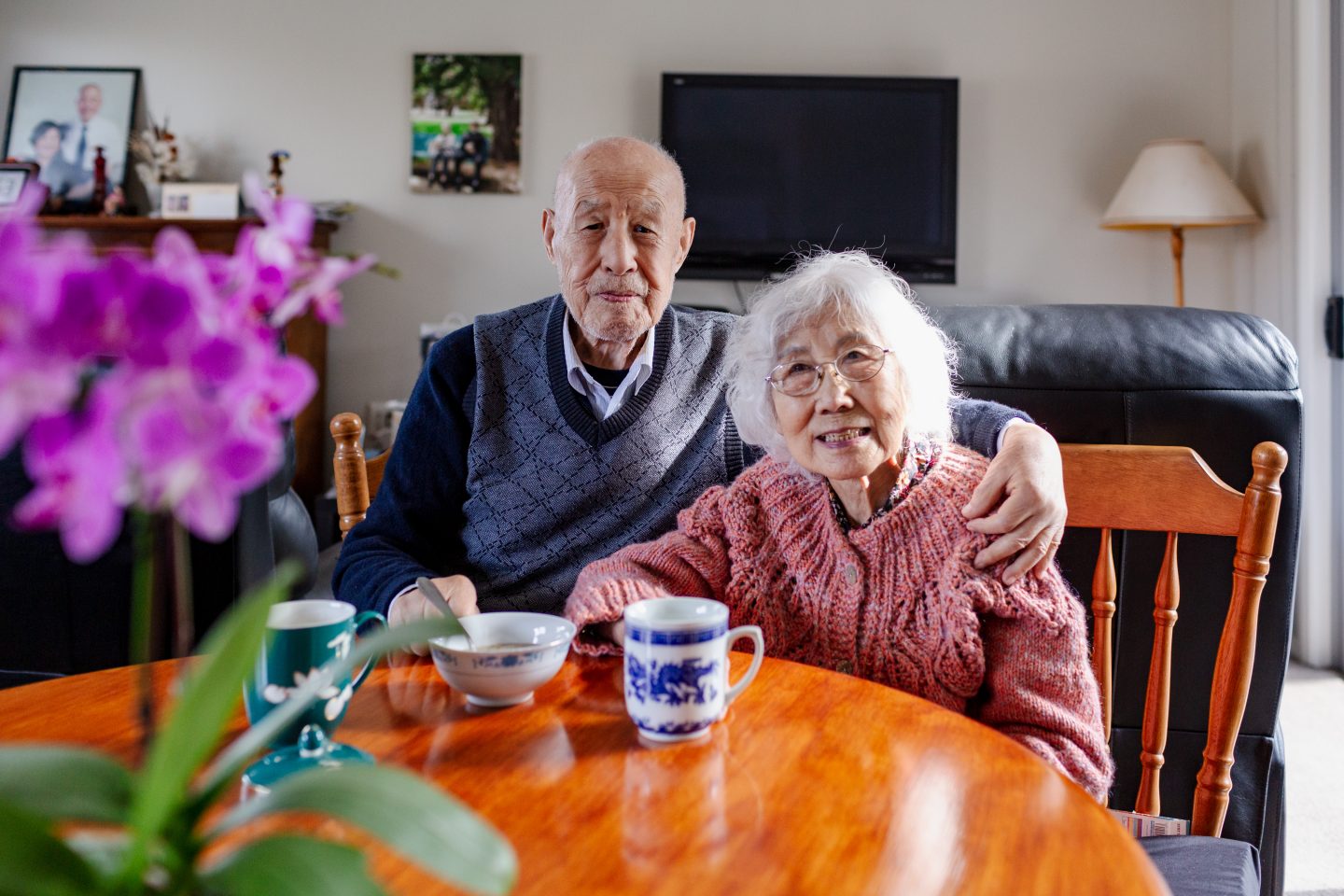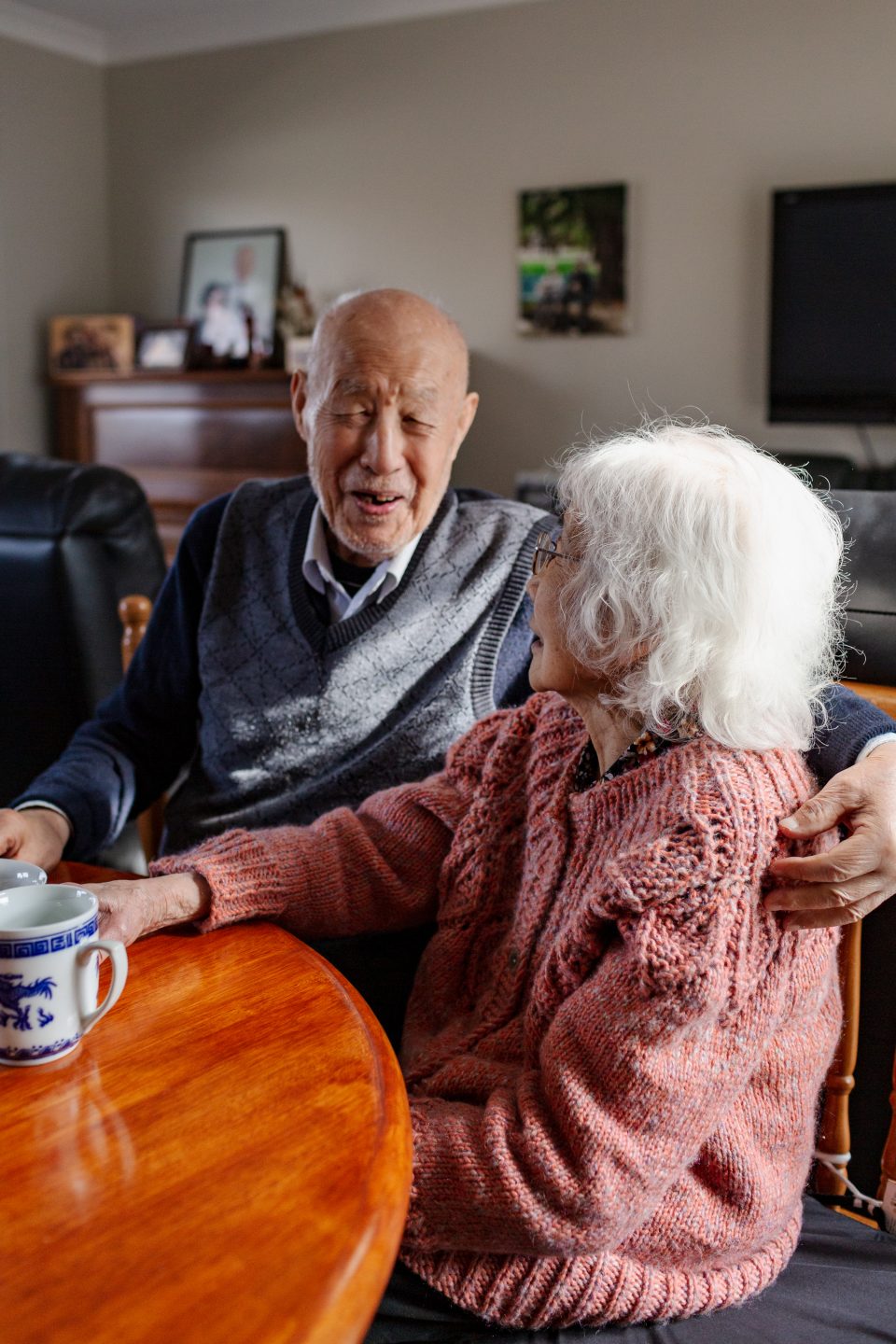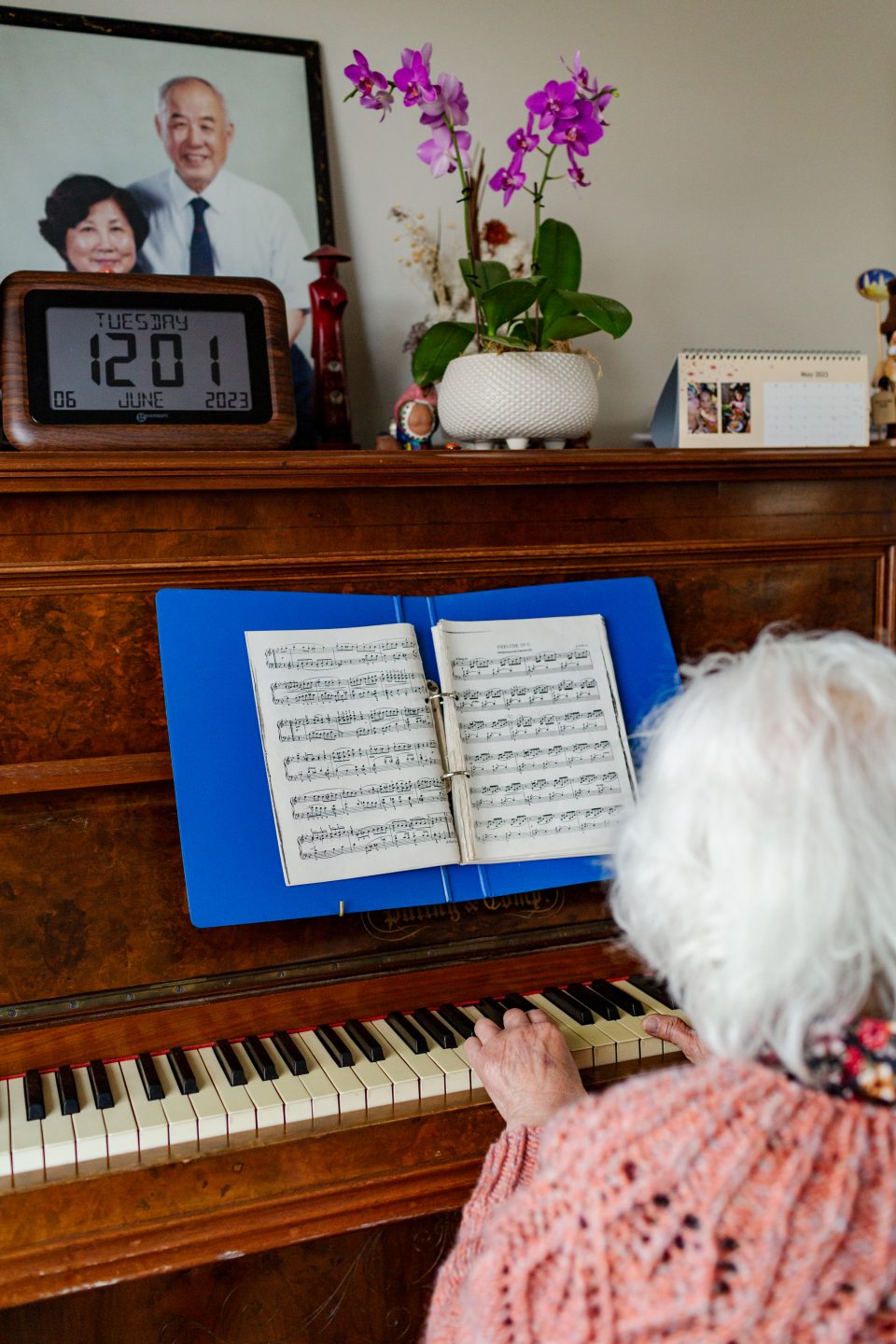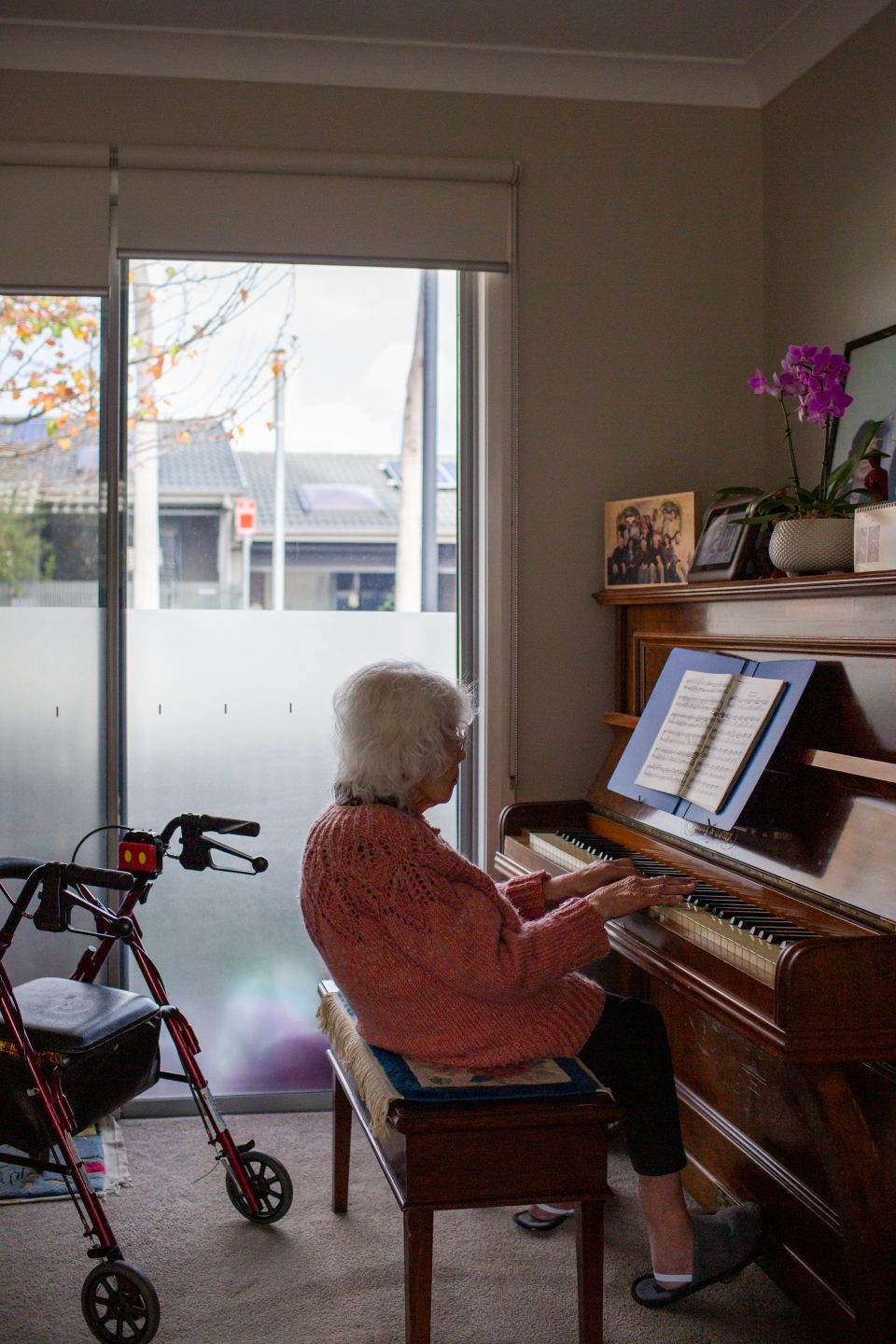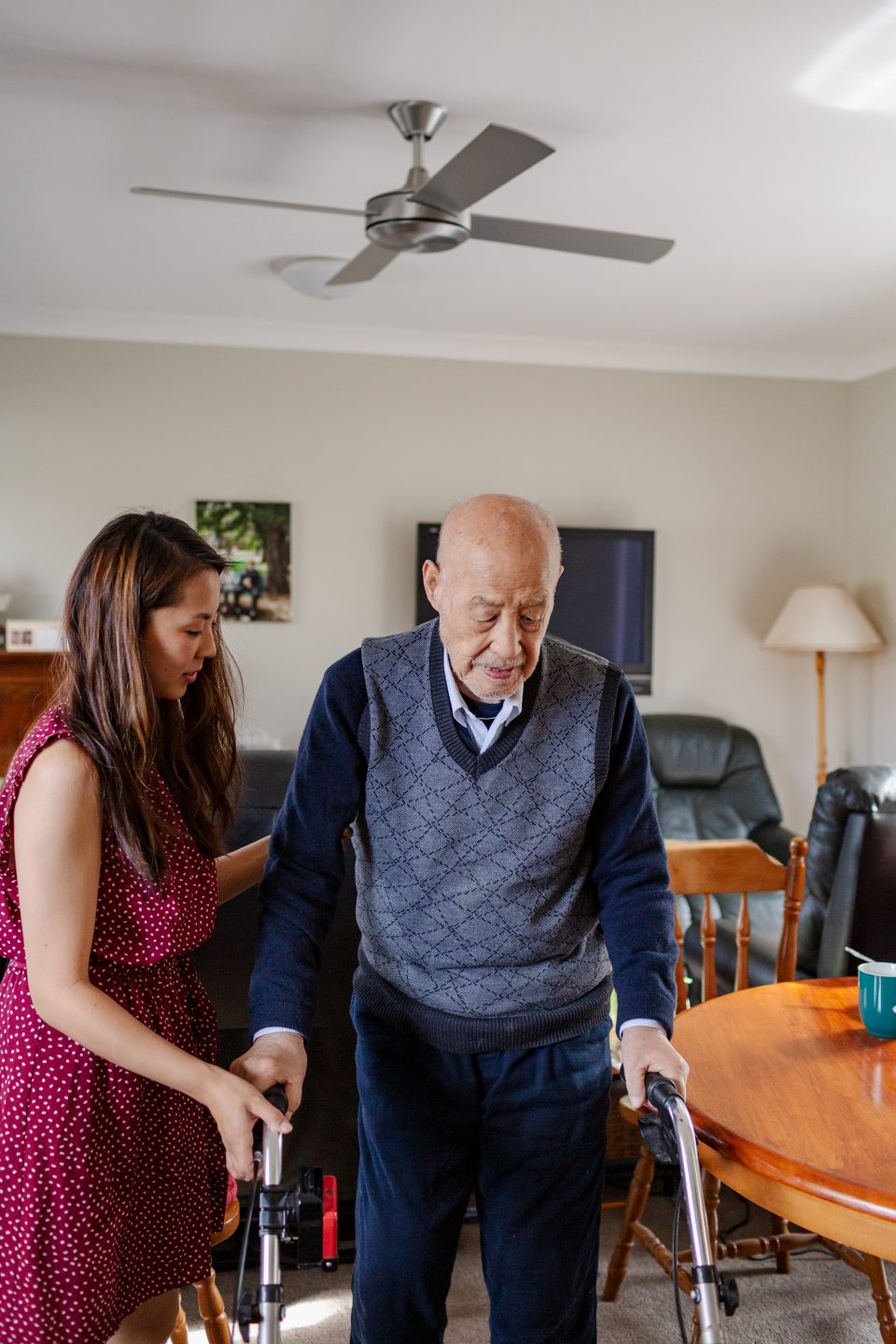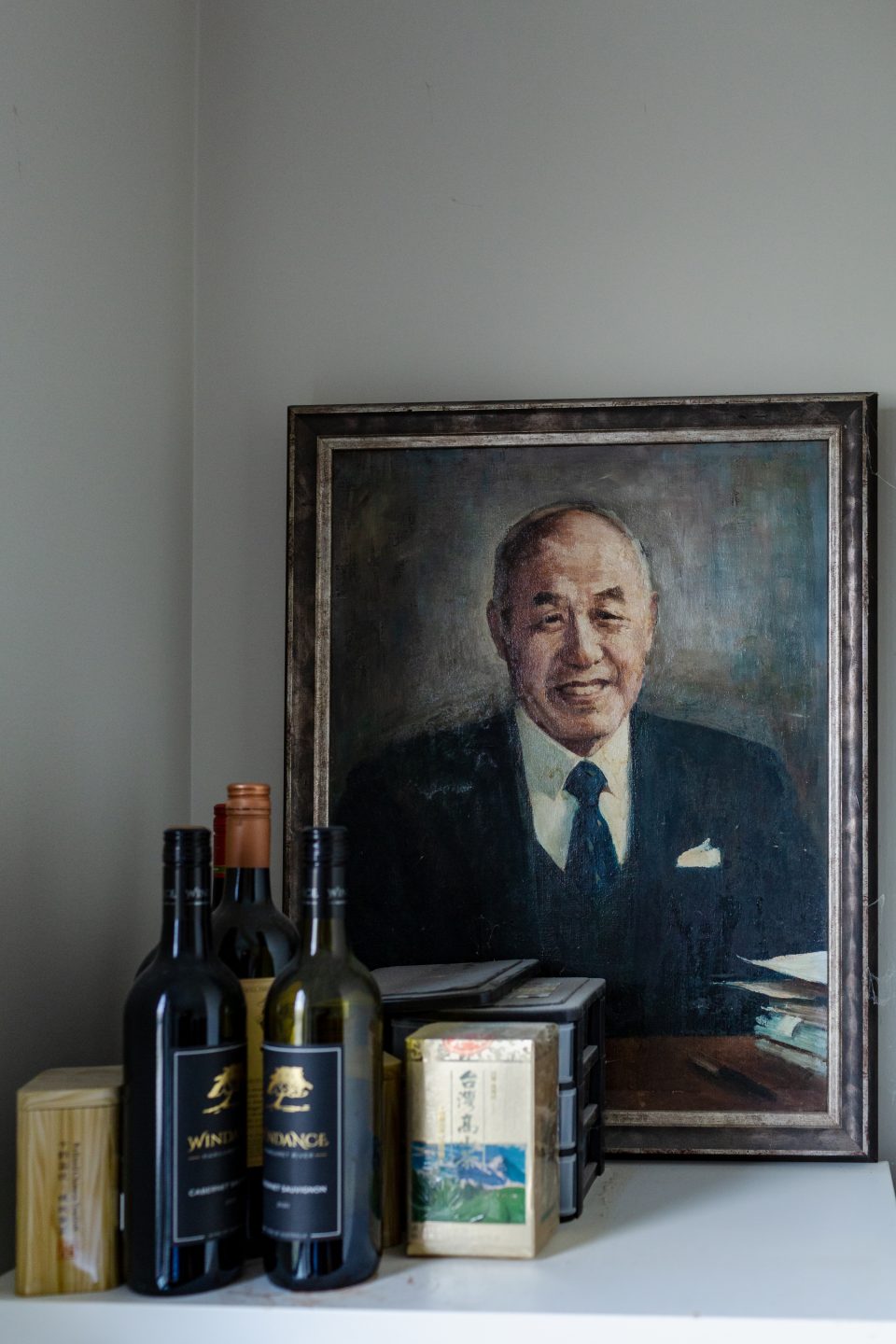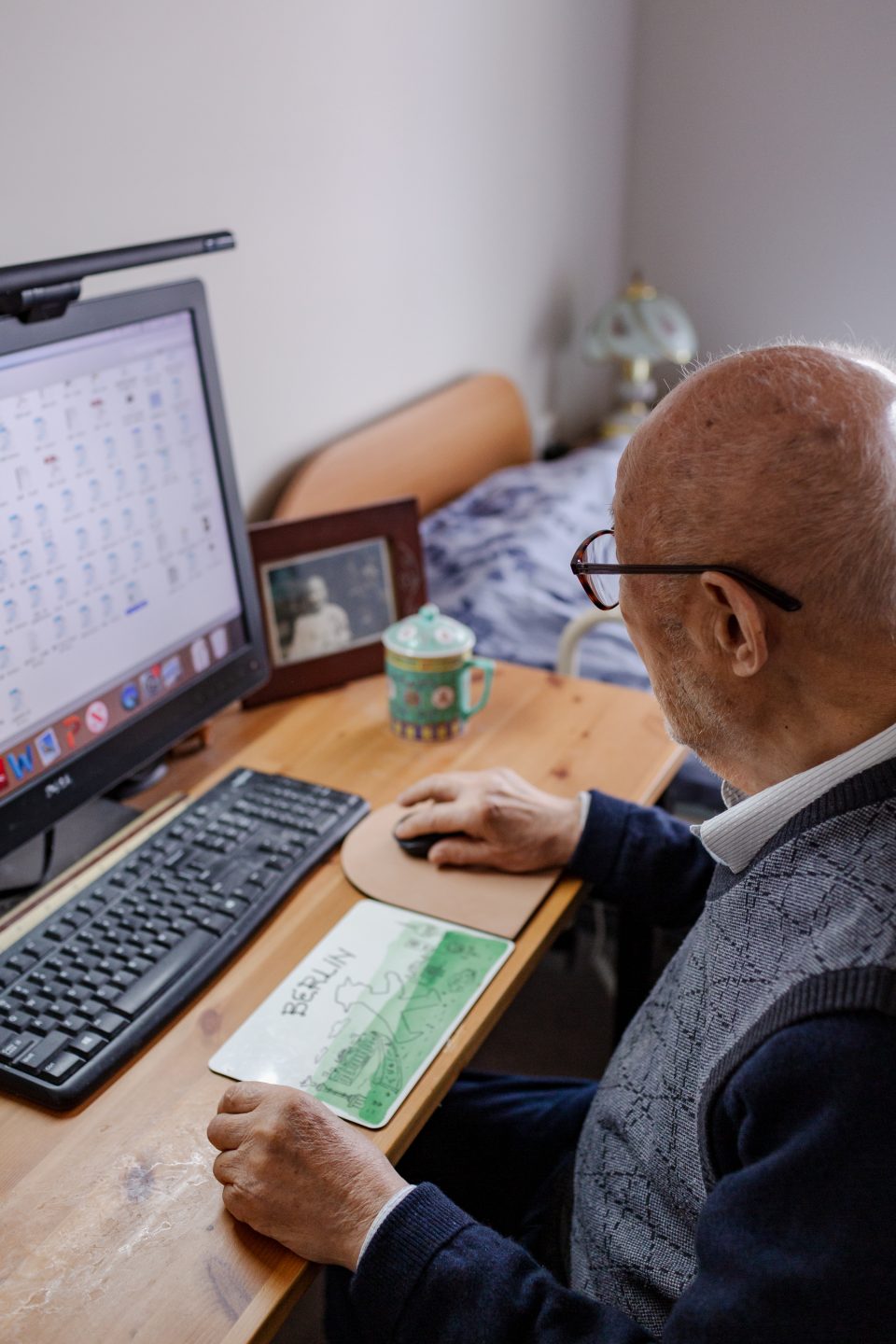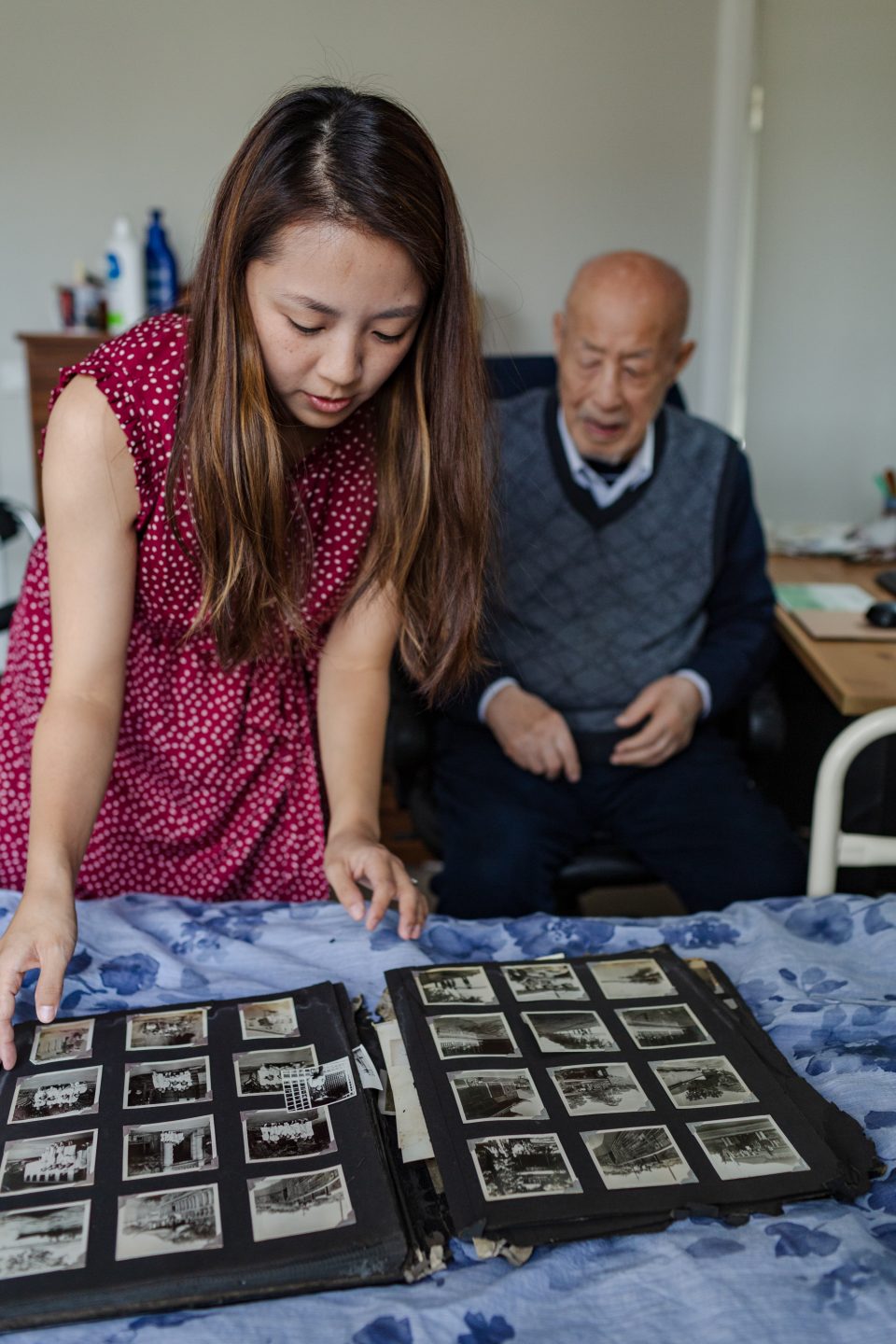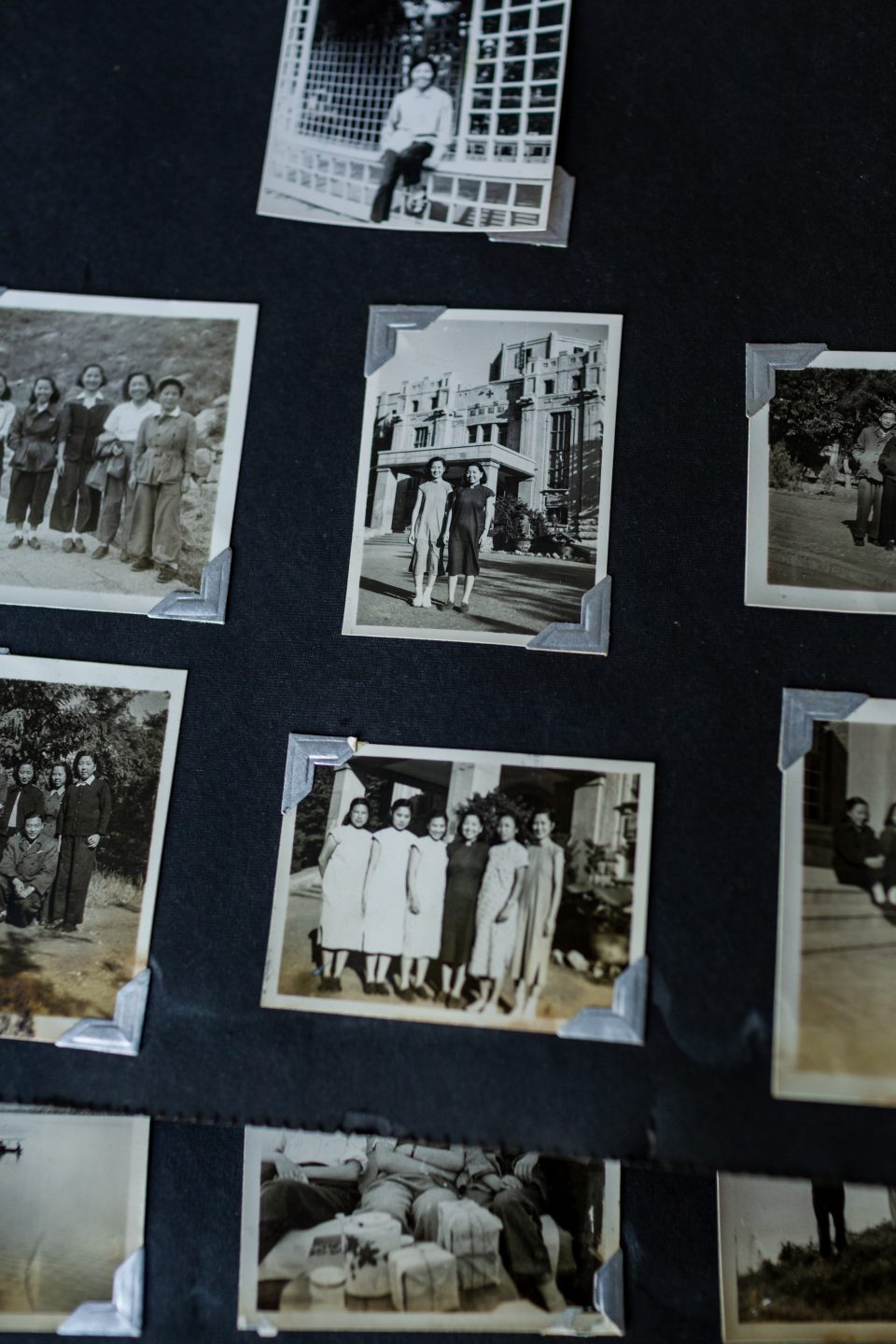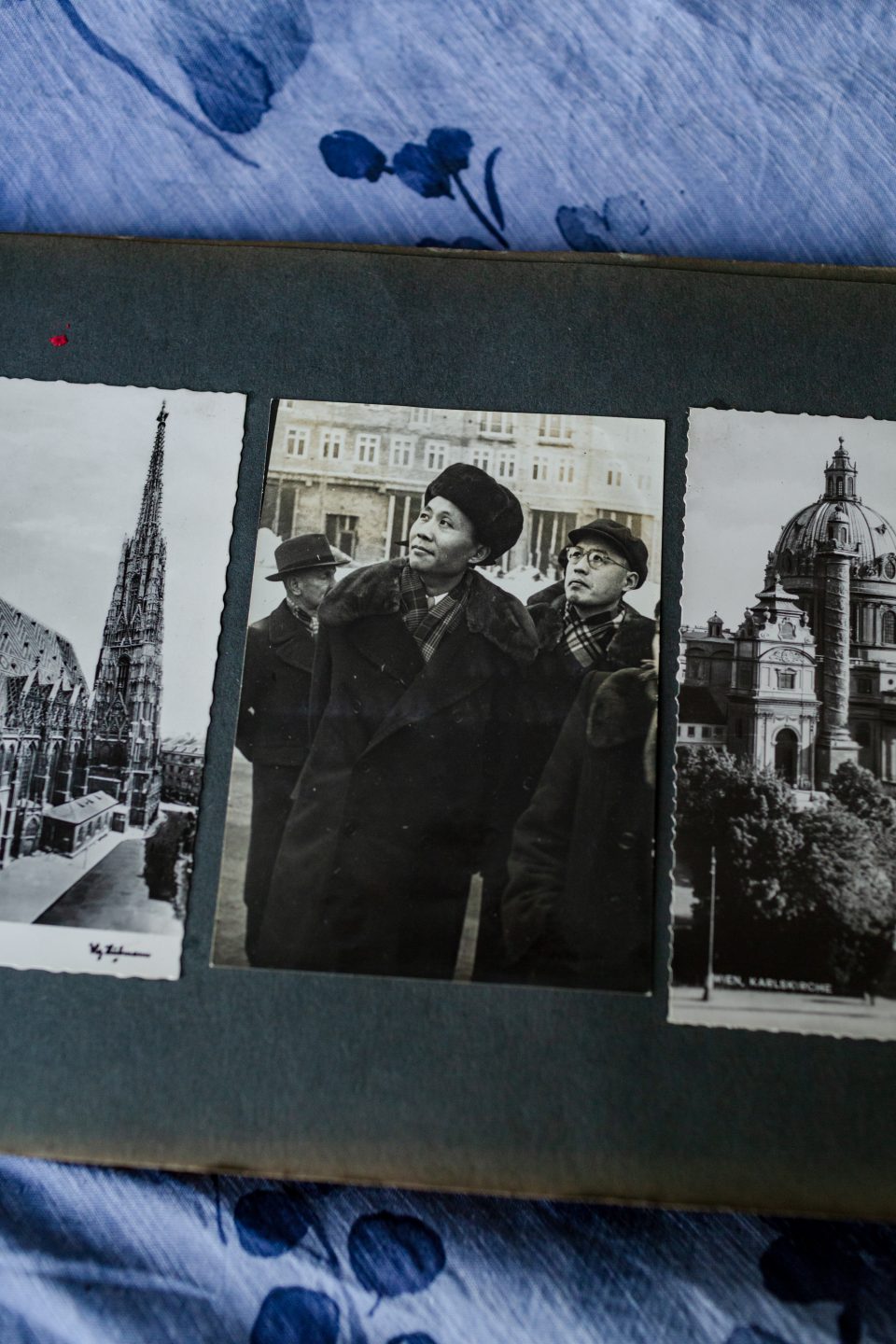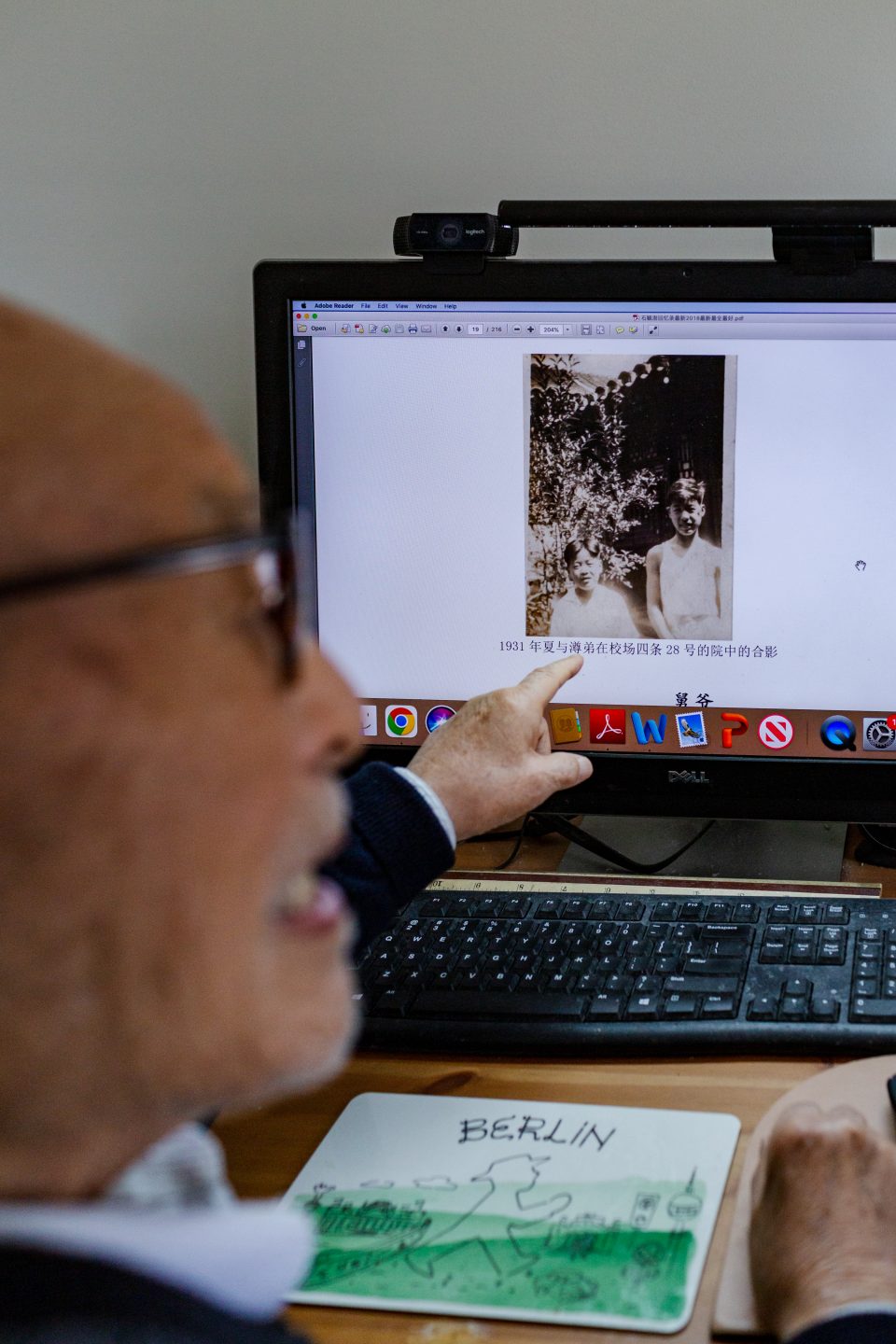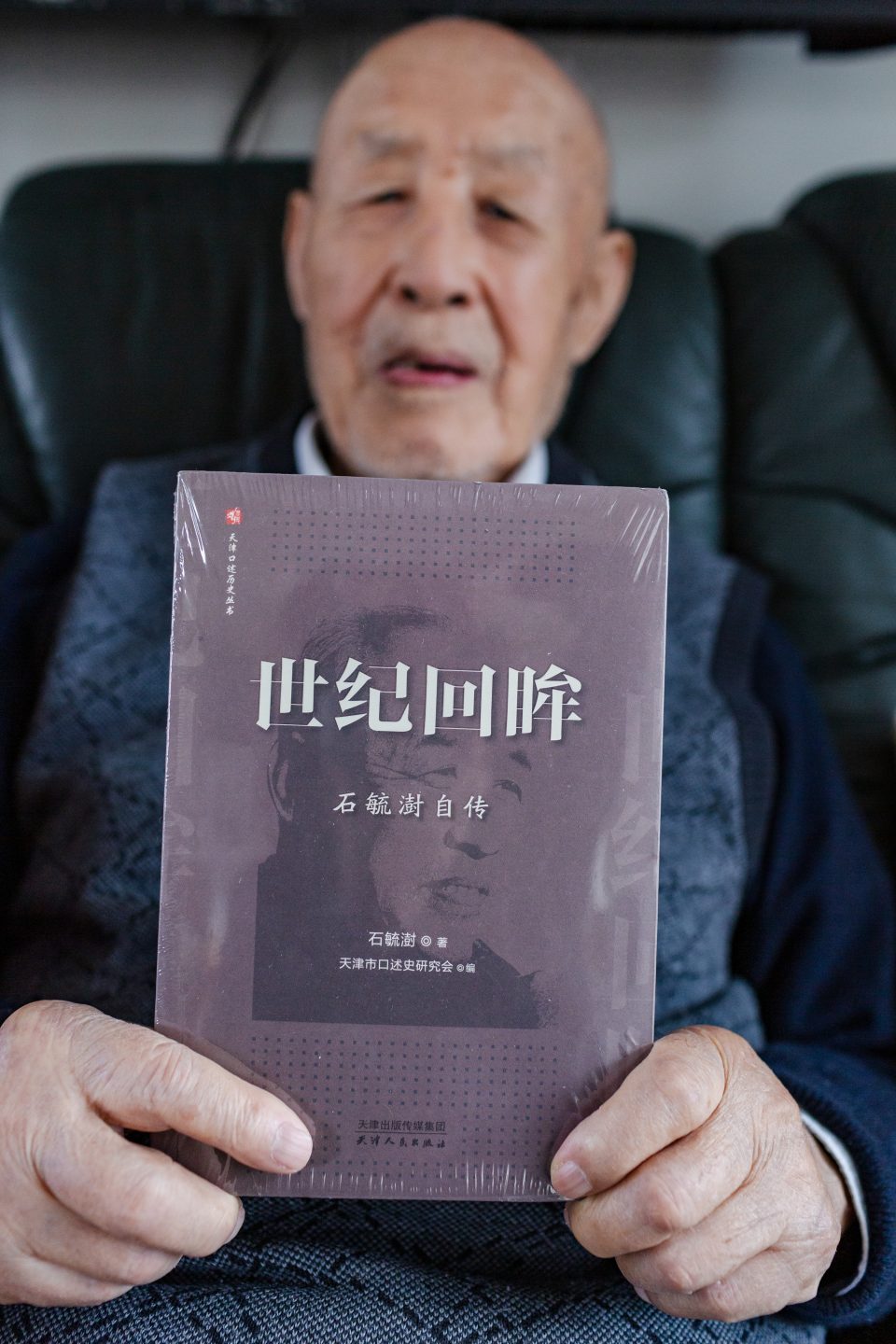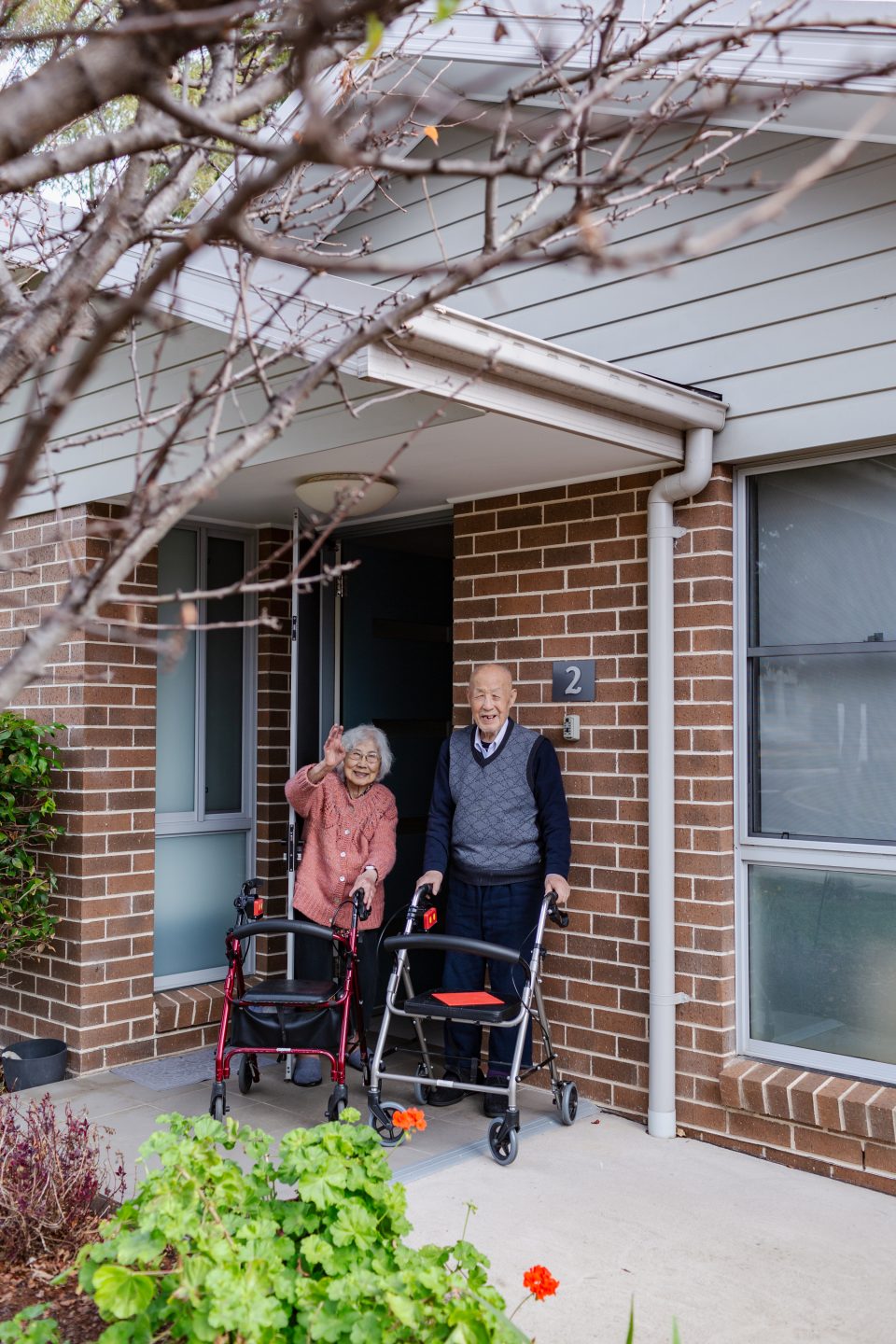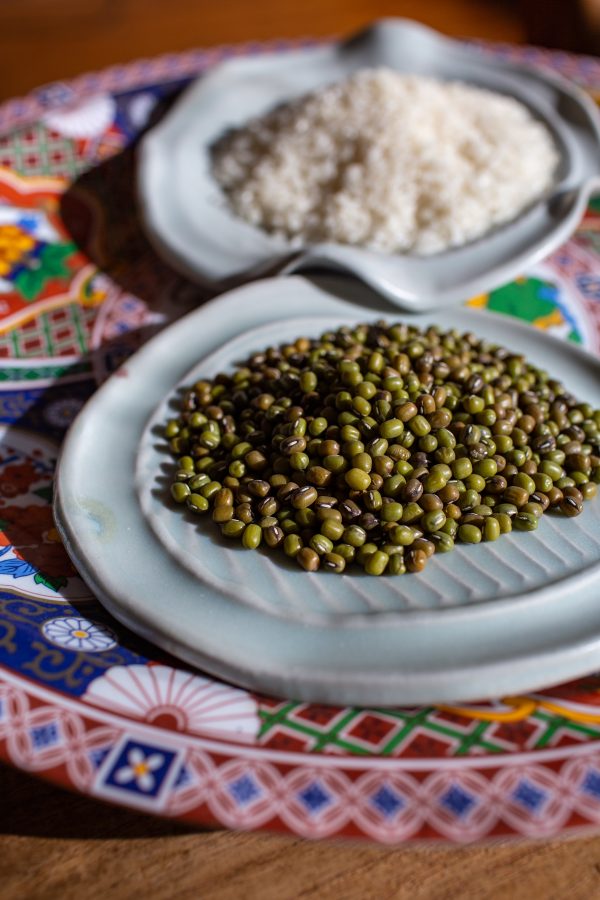 Mung Beans Porridge (绿豆粥)
Prep time: | Cook time: | Serves 5
1 cup mung beans
1/3 cup jasmine rice
8 cups water
Rinse the rice and mung beans in cold water and place in a saucepan with water.
Bring to a boil then reduce to simmer and cook for about 40 minutes until beans and rice have split and form congee-like consistency.
Serve warm.