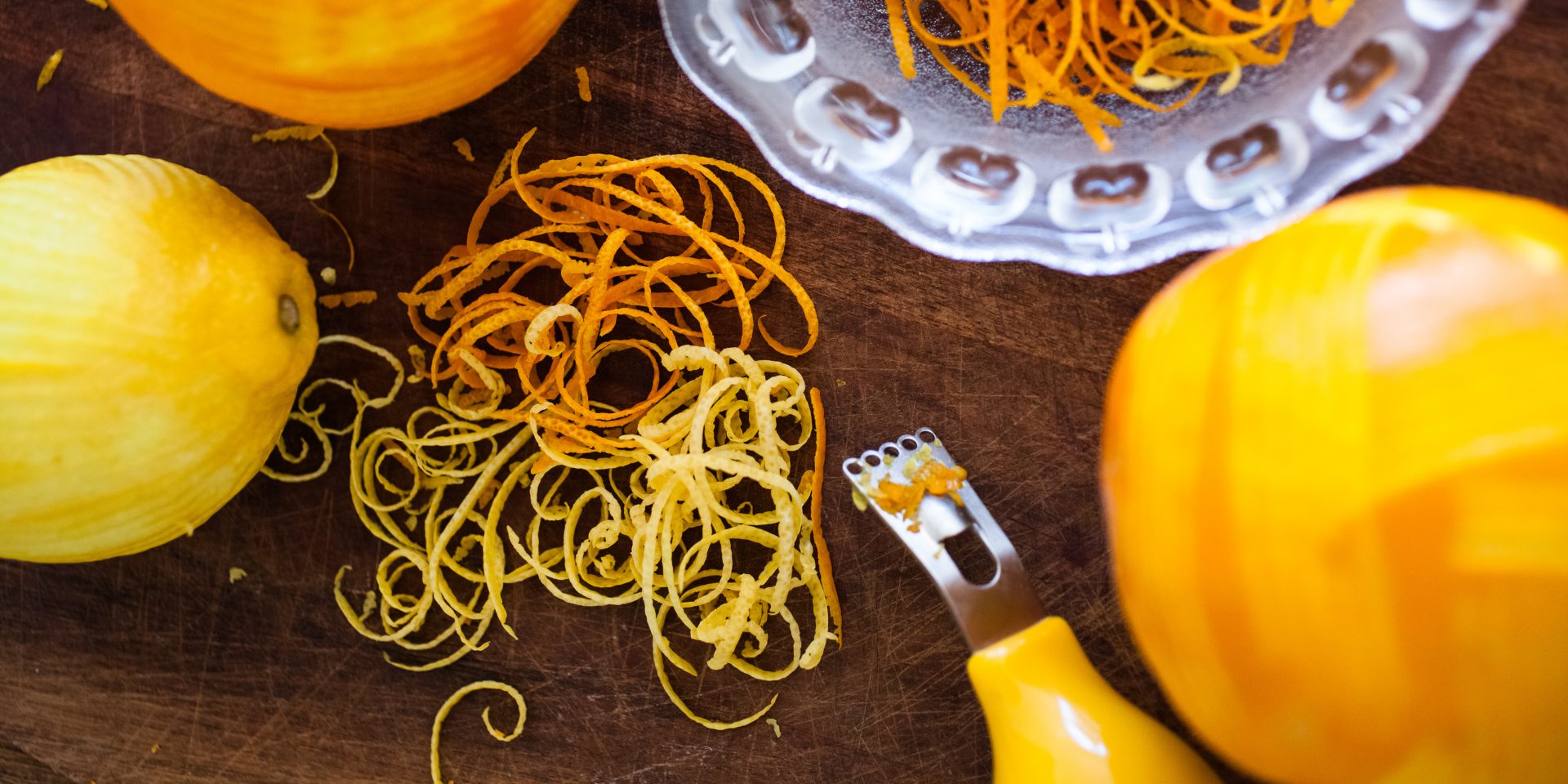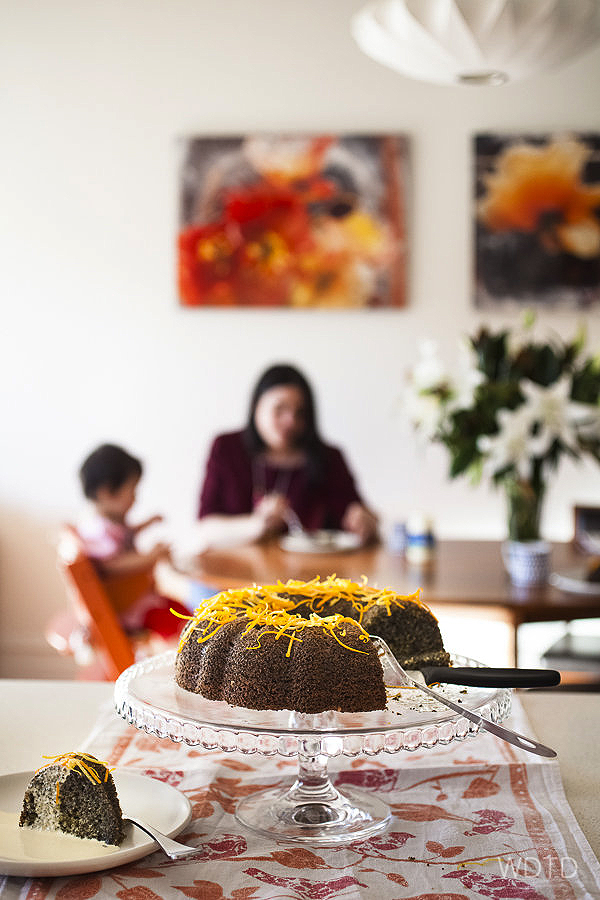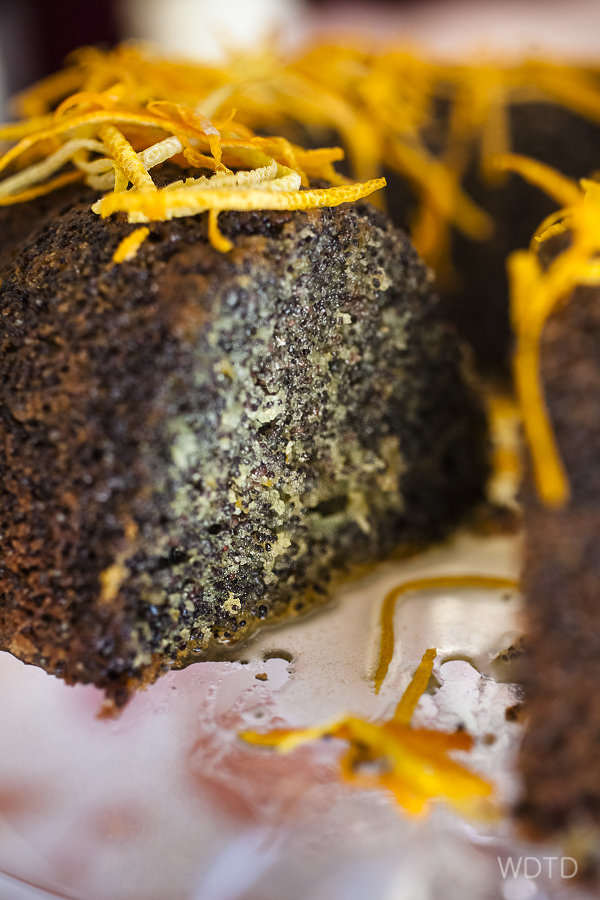 Emma: When I was a kid mum used to have a collection of recipes that she stuck in a much loved, stained, foolscap-sized notebook. This recipe was a handwritten one that a friend had given her and was my Dad's favourite cake.  It was a bit of a treat to make because at the time poppyseeds were quite expensive. Maybe they were an exotic ingredient in the 1980s, I'm not sure. What I love about this cake is how different it is from the run-of-the-mill orange and poppyseed butter cake. It is so dark, dense and syrupy. The inclusion of 200g of poppyseeds means you need both self-raising flour, and additional rising agents to get the texture right. Also who doesn't love a bundt tin?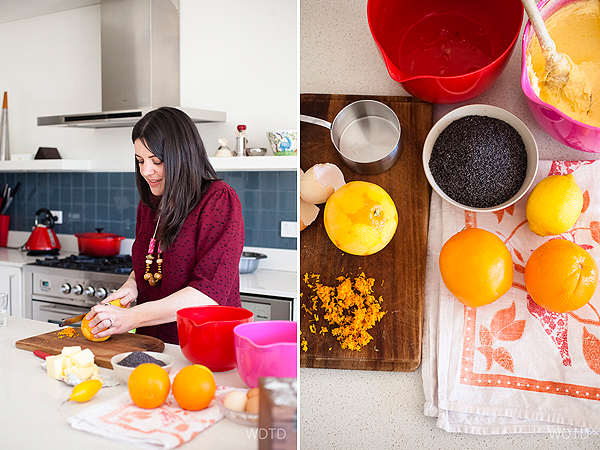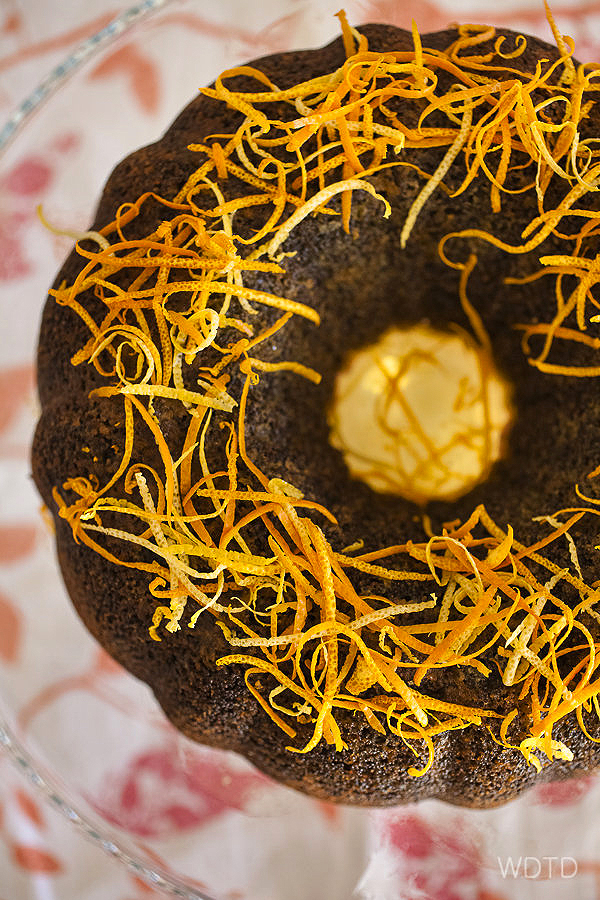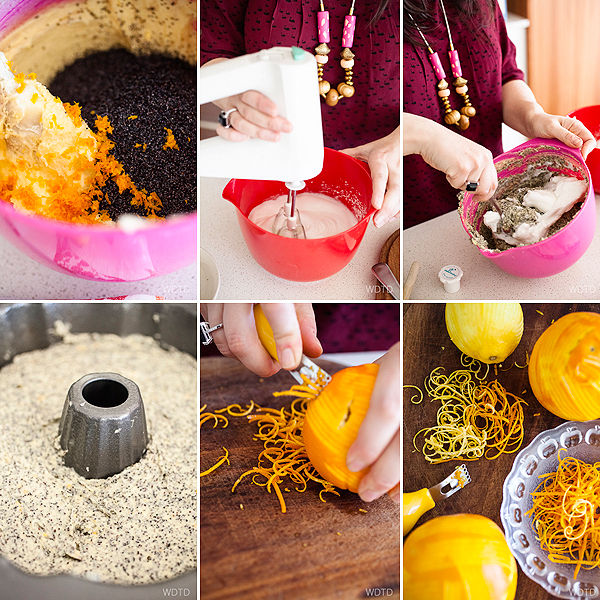 Emma: I usually make this cake using my KitchenAid mixer (currently in for servicing) but if you ensure that the butter, eggs and sour cream are brought to room temperature before you start, you can easily make it by hand as I have done here.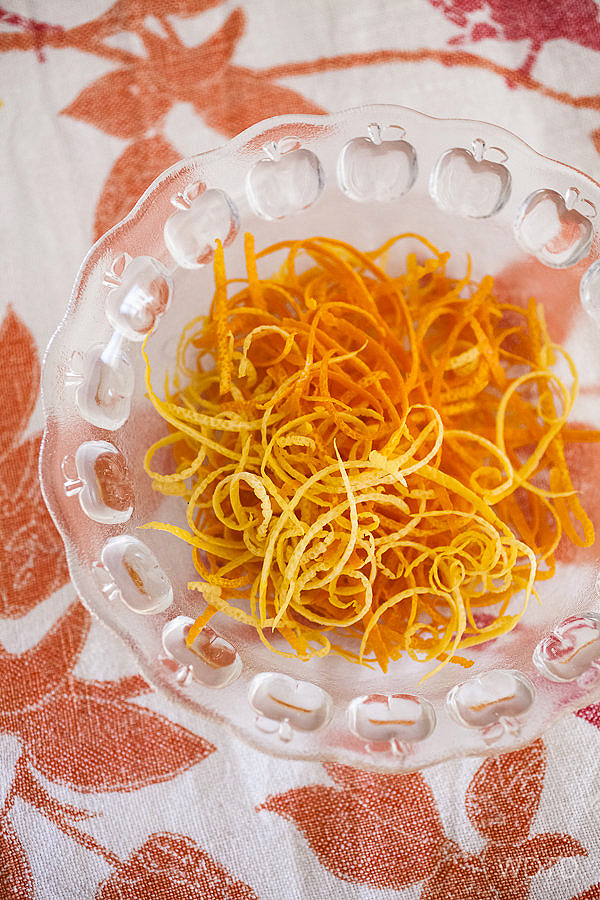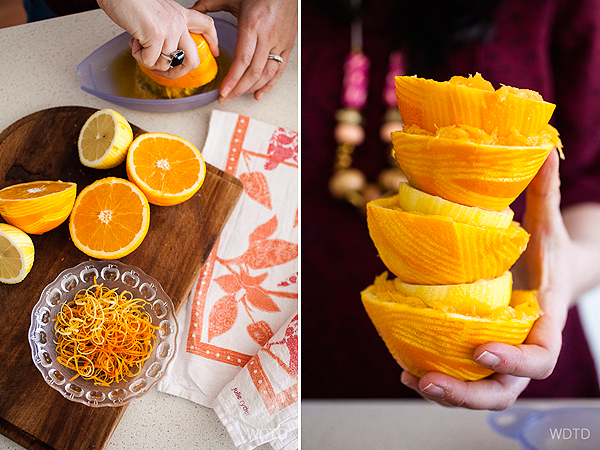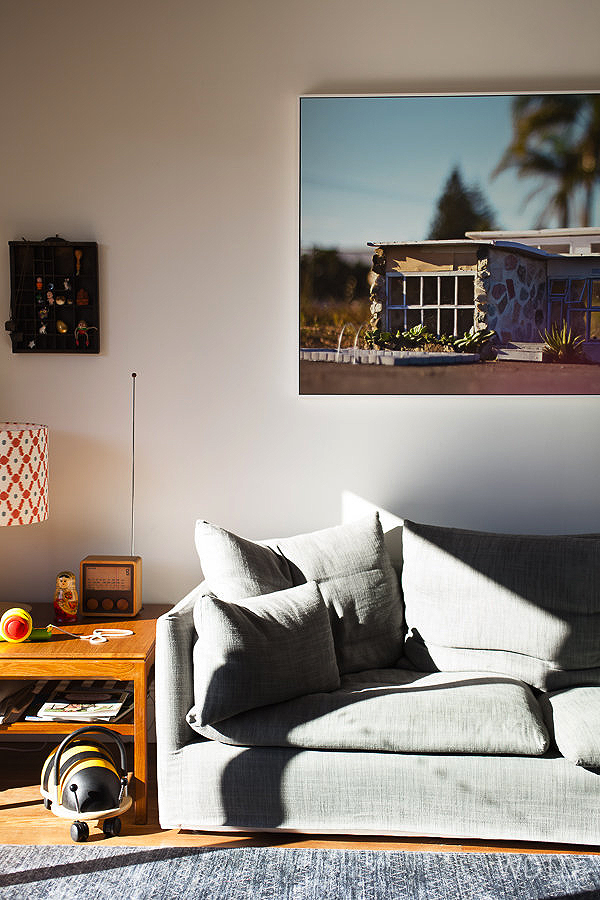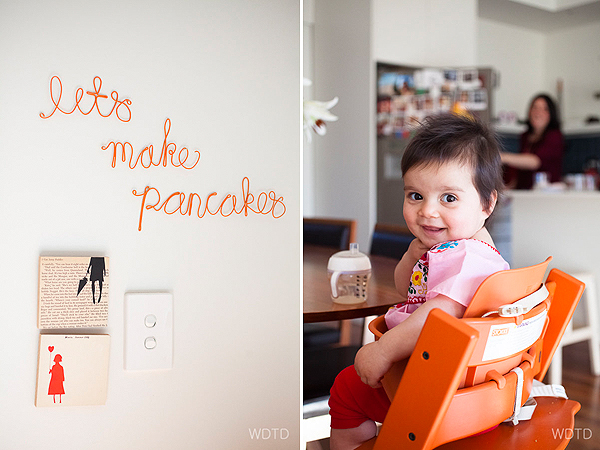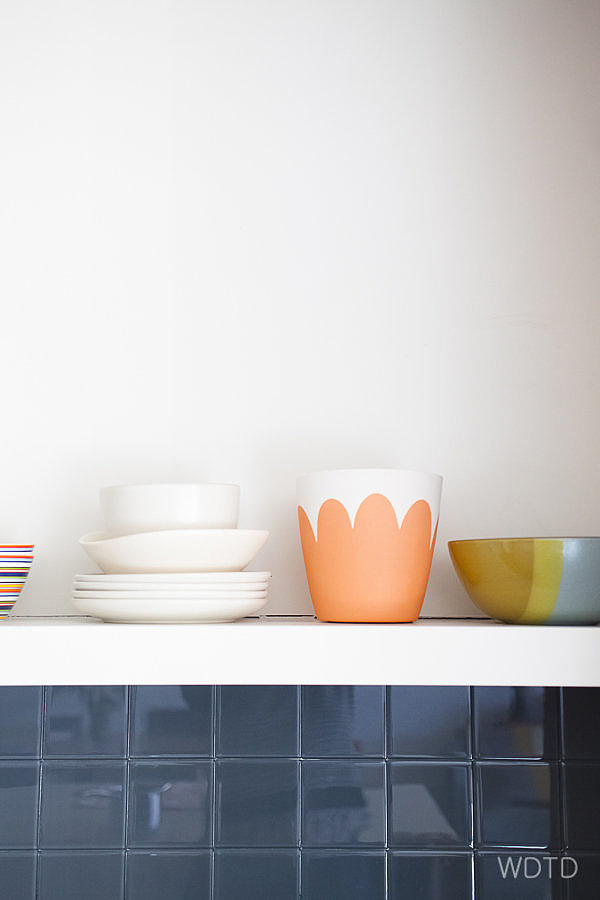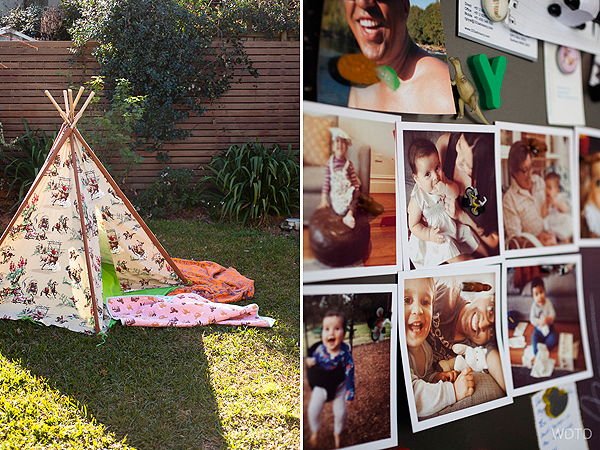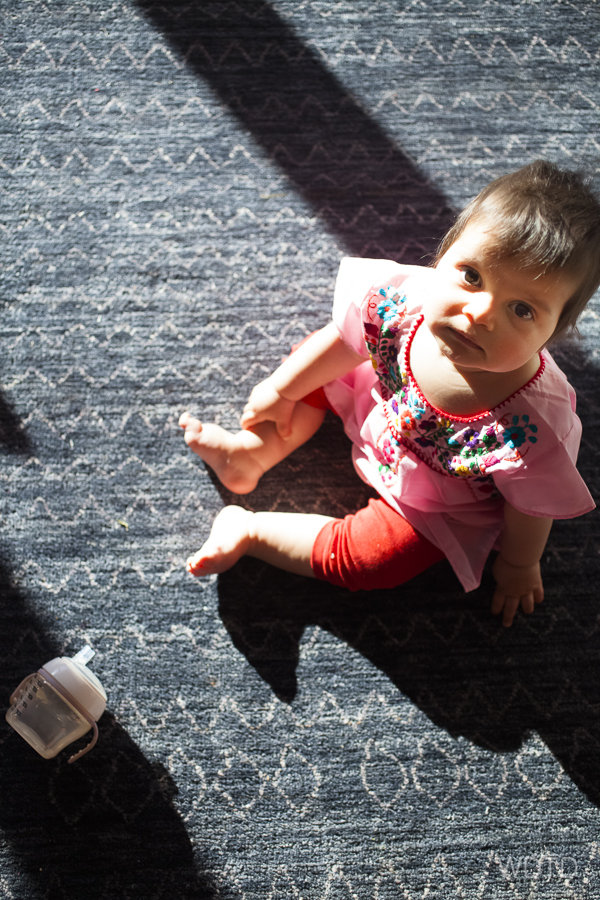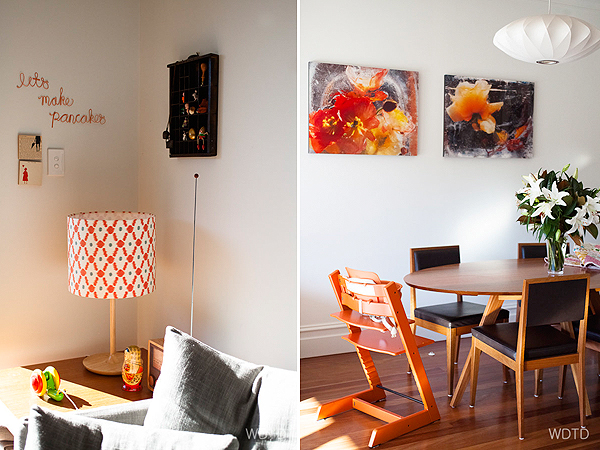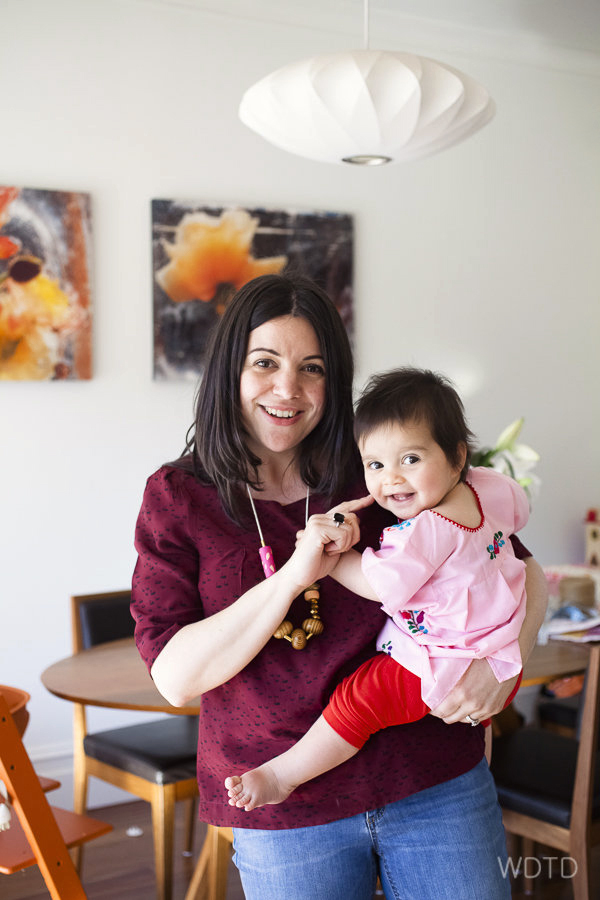 Who: Emma Doukakis
Home is: Lilyfield
Family origin: I am Australian/Greek and my husband's background is Indian. So our kids Oscar and Willa have an interesting range of traditions to draw upon. They both love keftethes (fried meatballs) and chicken biryani, so both sides of the family are happy
I can't live without: The people I love.  In terms of cooking I can't live without my Le Creuset French Oven. I use it almost every day
Dream Job: I think I would quite like to be Martha Stewart, minus the tax evasion and gaol time of course
Currently I am obsessed with: Japanese fabric – textiles generally, waffles and like all parents of small children – sleep
Childhood taste: Good: Baked custard, stewed apple, my Yaya's "souppa" (avgolemono soup). Bad: Top Hat Tuna which was basically a kind of tuna and cheese soufflé, it makes me feel queasy just thinking about it. I am convinced it was a Gabriel Gaté recipe, Mum and Dad had all his books
I will always have in my pantry: Red lentils, basmati, spaghetti
I learnt to cook from: My mum, good cookbooks and trial & error
Currently I'm listening to: Elvis Perkins, Ryan Adams, the Tallest Man on Earth, Ingrid Michaelson. And Bob Dylan, always and forever
One day I must visit: All 50 states of the USA
Go to meal: Tie between cacio e pepe and dhal, Sri Lankan style with loads of curry leaves, mustard seeds, garlic and cumin spice paste fried in ghee and added at the end
I am really good at: Making old school kids' birthday cakes, Women's Weekly Children's Birthday Cake Book style. Lots of brightly coloured buttercream and lollies stuck on
The unforgettable meal: A few years ago we spent three weeks in northern California and we did a lot of eating & wine drinking. Chez Panisse in Berkeley was the stand out experience, both because the food and wine were beautiful, and because Alice Waters has been so influential when it comes to eating organic locally grown (and therefore seasonal) food.  It was September when we visited, so the set four course menu included veal carpaccio with salsa, hand cut pasta with tomato confit and crème fraîche, poached halibut with summer vegetables, and blackberry, raspberry and lemon verbena sherbet to finish. The kitchen was like an enormous (and very well appointed) farmhouse kitchen, nothing like the other commercial kitchens I have seen, and our waiter took us for a little stroll through to see what the cooks were up to. I would love to go back again. The whole place just exuded warmth
My piece of Sydney: Rozelle, home of Herbie's Spices, Labancz Boulangerie (best baguettes in the inner west), Artereal Gallery, Rozelle Markets, Orange Grove Markets and the grounds of Callan Park
Guilty pleasure: Peanut Butter Snickers. They are amazing!
Who does the dishes: We all have a go. The stacking of the dishwasher is the contentious issue in our house. Rahul favours accuracy, precision and efficiency, whereas I am more creative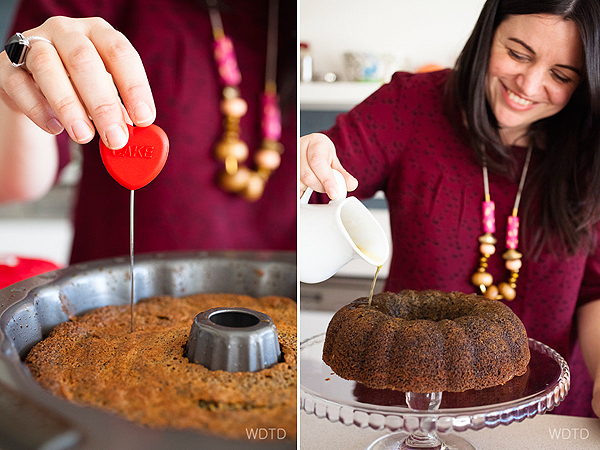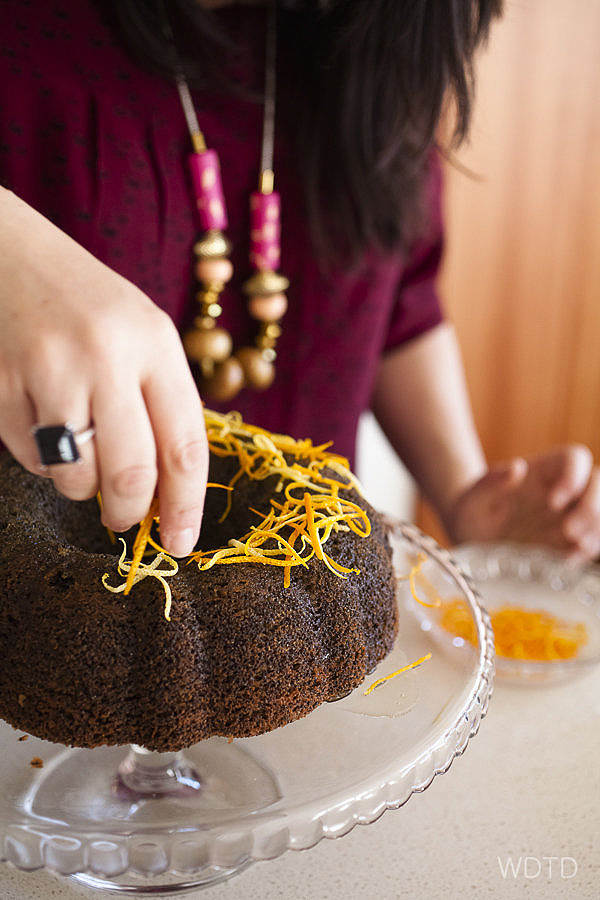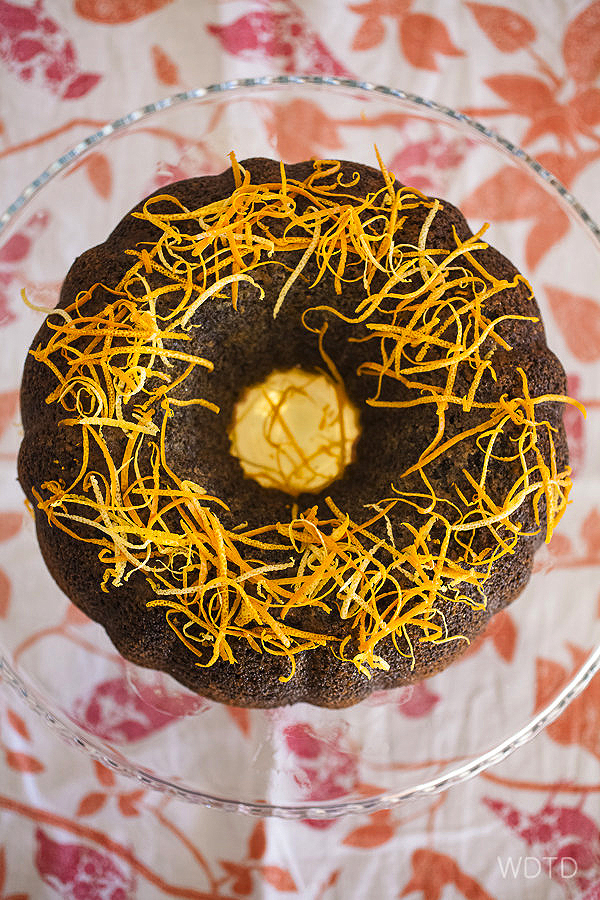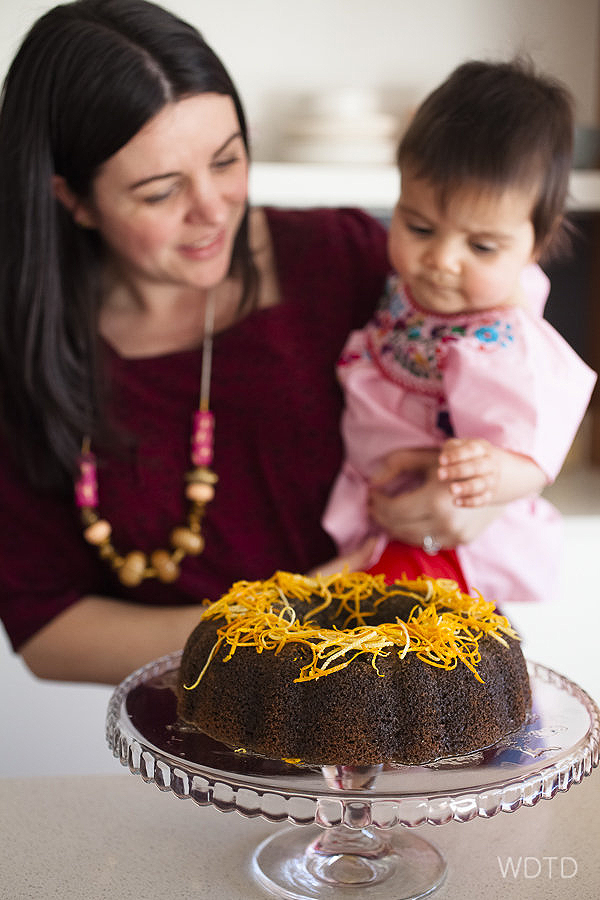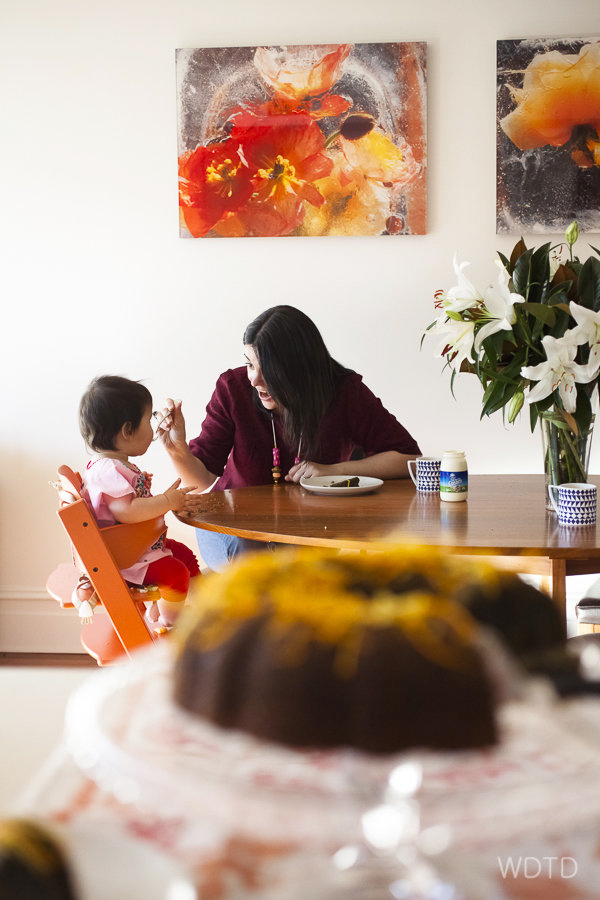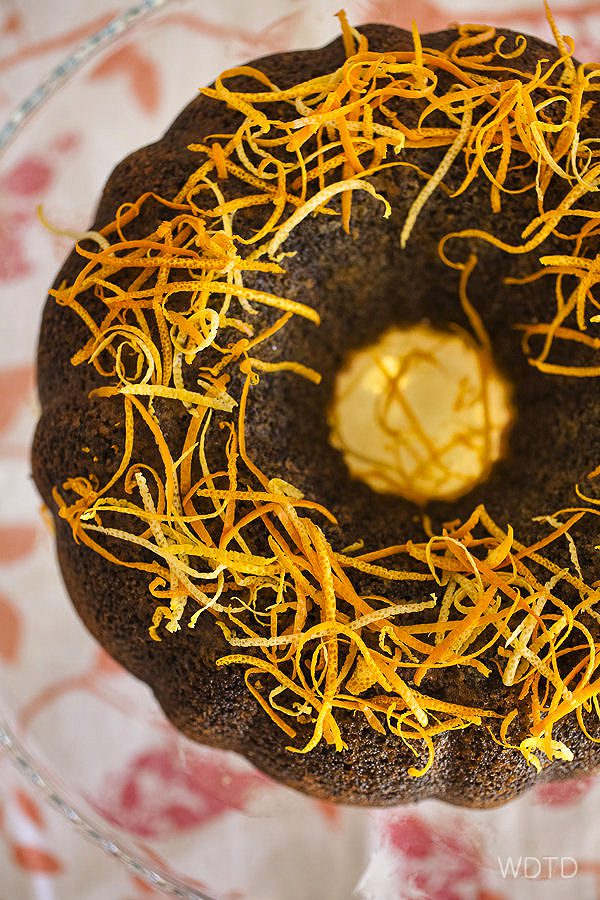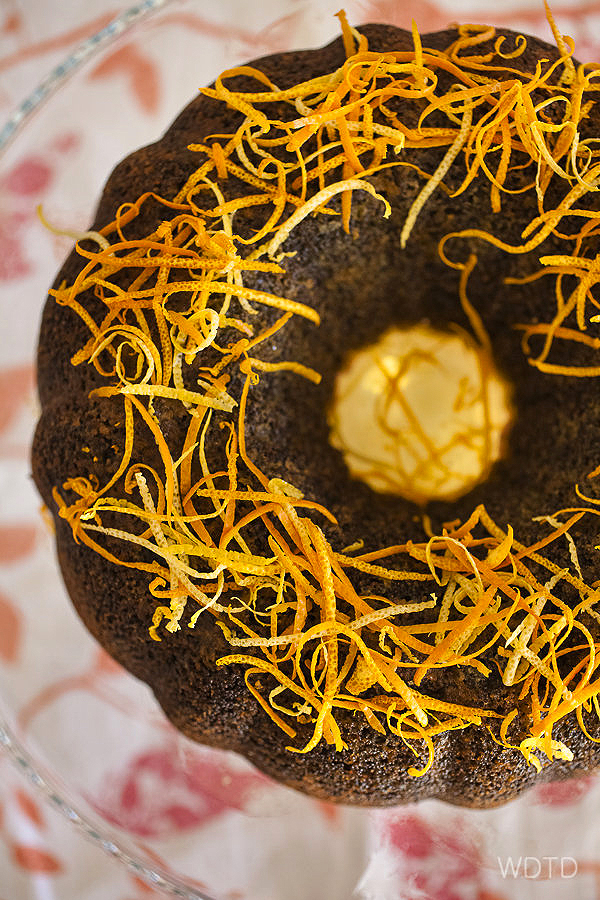 Orange Poppyseed Syrup Cake
Prep time: | Cook time: | Serves 12
Cake
1 cup (250g) unsalted butter, soften to room temperature
1 cup (250g) sour cream, soften to room temperature
1 cup caster sugar
1 cup self-raising flour
200g poppyseeds
1 tsp bicarb soda
1 tsp baking powder
3 eggs, separated
zest of 1 orange
Syrup
2 oranges, fine curls zest and juice
1 lemon, fine curls zest and juice
½ cup caster sugar
Cake. Preheat the oven to 170˚c.
Locate a bundt tin and grease it. I highly recommend using Wilton's Bake Easy, particularly if you have a fancy bundt tin with detailed patterns.
In a small bowl, sift together the self-raising flour, bicarb soda and baking powder.
In a large bowl, beat the butter and sugar until pale and creamy.
Add egg yolks, one by one, beating between each addition.
Beat in the sour cream.
Stir in the flour mixture, poppyseeds and orange zest.
In a separate bowl, whisk the egg whites until soft peaks form.
Stir a third of the egg whites into the cake mixture, and then fold through the remaining whites.
Pour the mixture into a bundt tin and bake for 45 – 60 minutes, until the cake is golden on top and a skewer comes out clean.
Let the cake rest in the pan for 15 minutes before turning it out on to a wire rack.
Once the cake is cool, add syrup and garnish with fine curls of orange and lemon zest.
Syrup. Combine all ingredients in a small saucepan and simmer over moderate heat.
Remove from heat and immediately strain the syrup into a jug and slowly pour it over the cooled cake. If you don't mind pieces of cooked zest you can skip the straining and just spoon it directly from the saucepan.