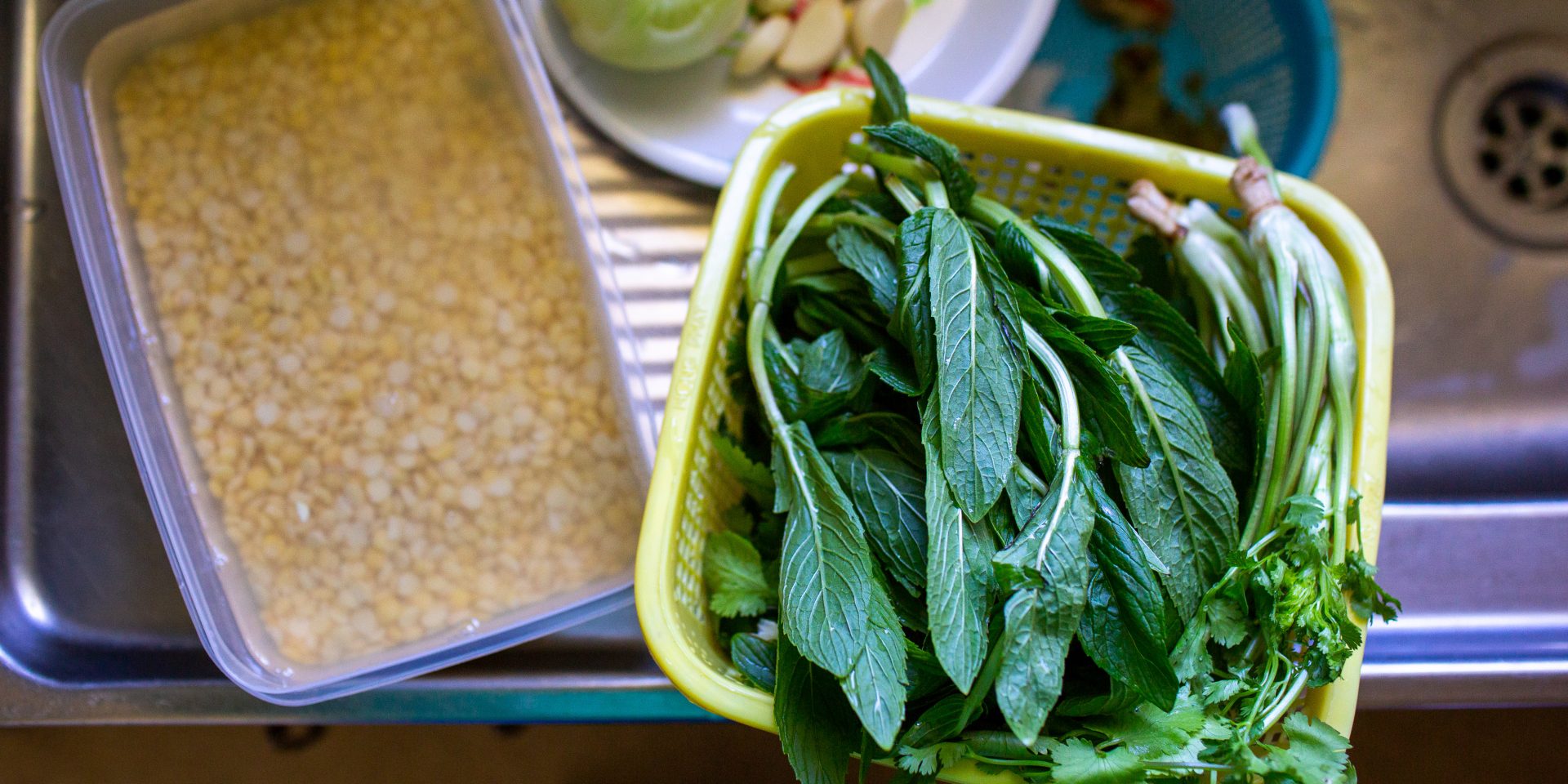 It was such a previlege to witness the three generations making Afghan Mantu together. Sahar's daughter doesn't speak much Farsi and Sahar's 90 years old Bibijan (Grandmother) doesn't speak any English. One of the things they all have in common is the love of making food. So it's only fitting that this is the best bonding activity.
I fell in love with Afghan cuisine when Sahar first introduced it to me through her delectable eggplant dish. This time I spent another afternoon with her family listening to heartfelt stories of growing up in Afghanistan and taking notes of her family's cooking tips. Sahar and her Bibijan are Hazara people and Mantu is a Hazaragi cuisine that is originated in the Mongol Empire. It is believed that the recipe was carried across Central Asia by Mongol and Turkic horsemen along the Silk Road. They brought with them frozen or dried Mantu which could be quickly boiled over a camp fire. Over the centuries the recipe also reached China and Korea. Now with the Chinese having their Mantou and the Koreans their Mandu.
Eating Mantu for the first time that day was like eating history in every spoonful along with its interesting and delicious layers of flavours and textures.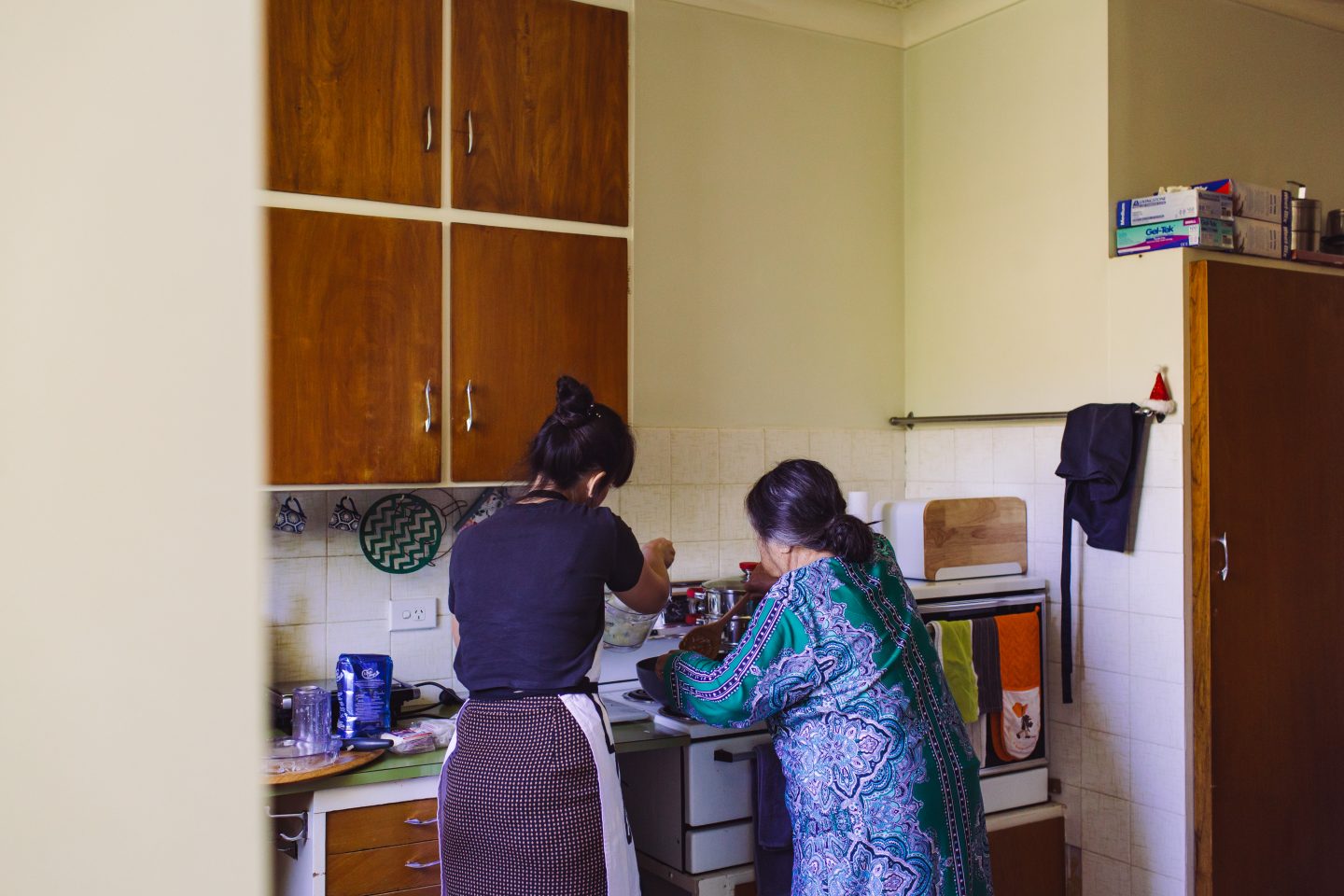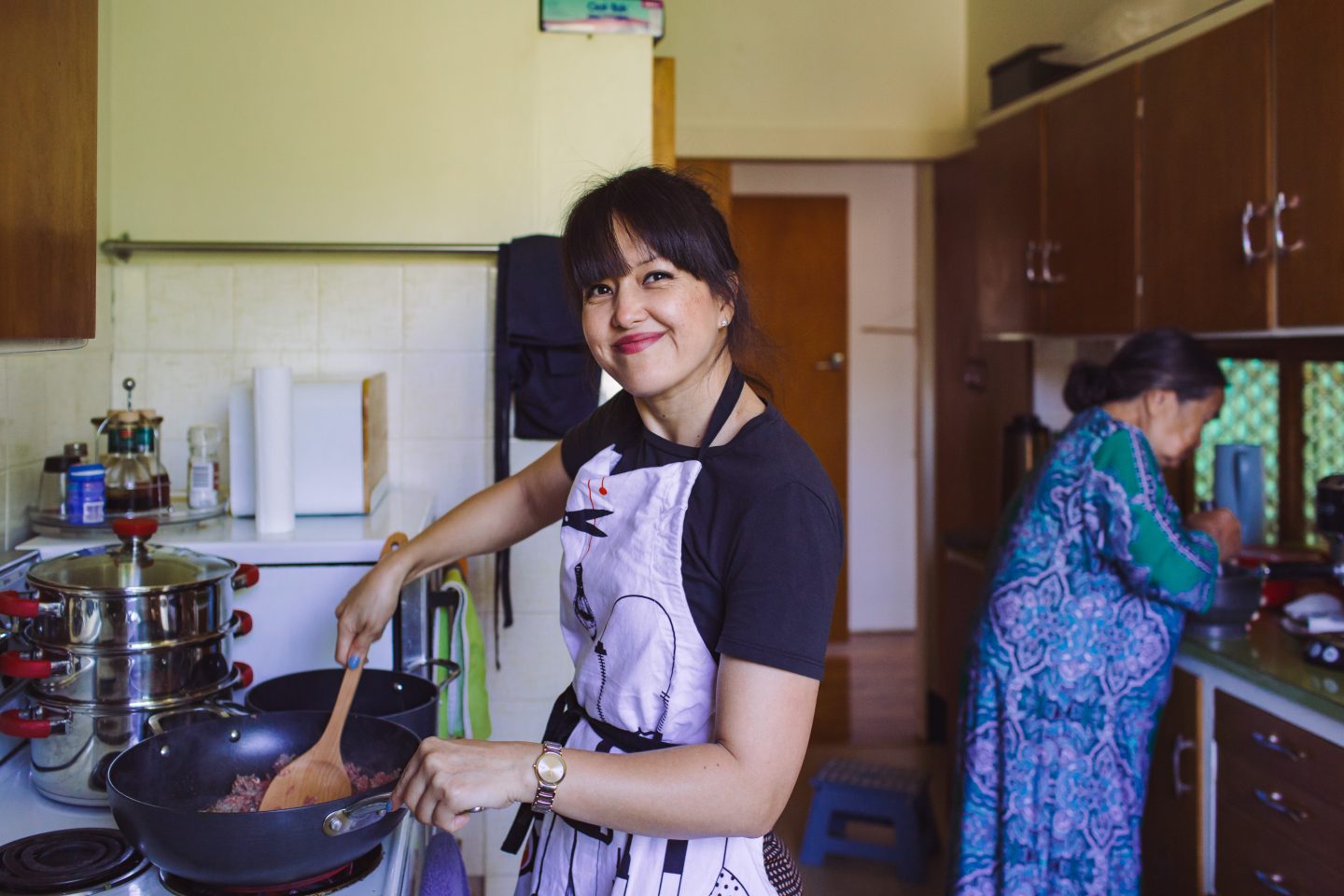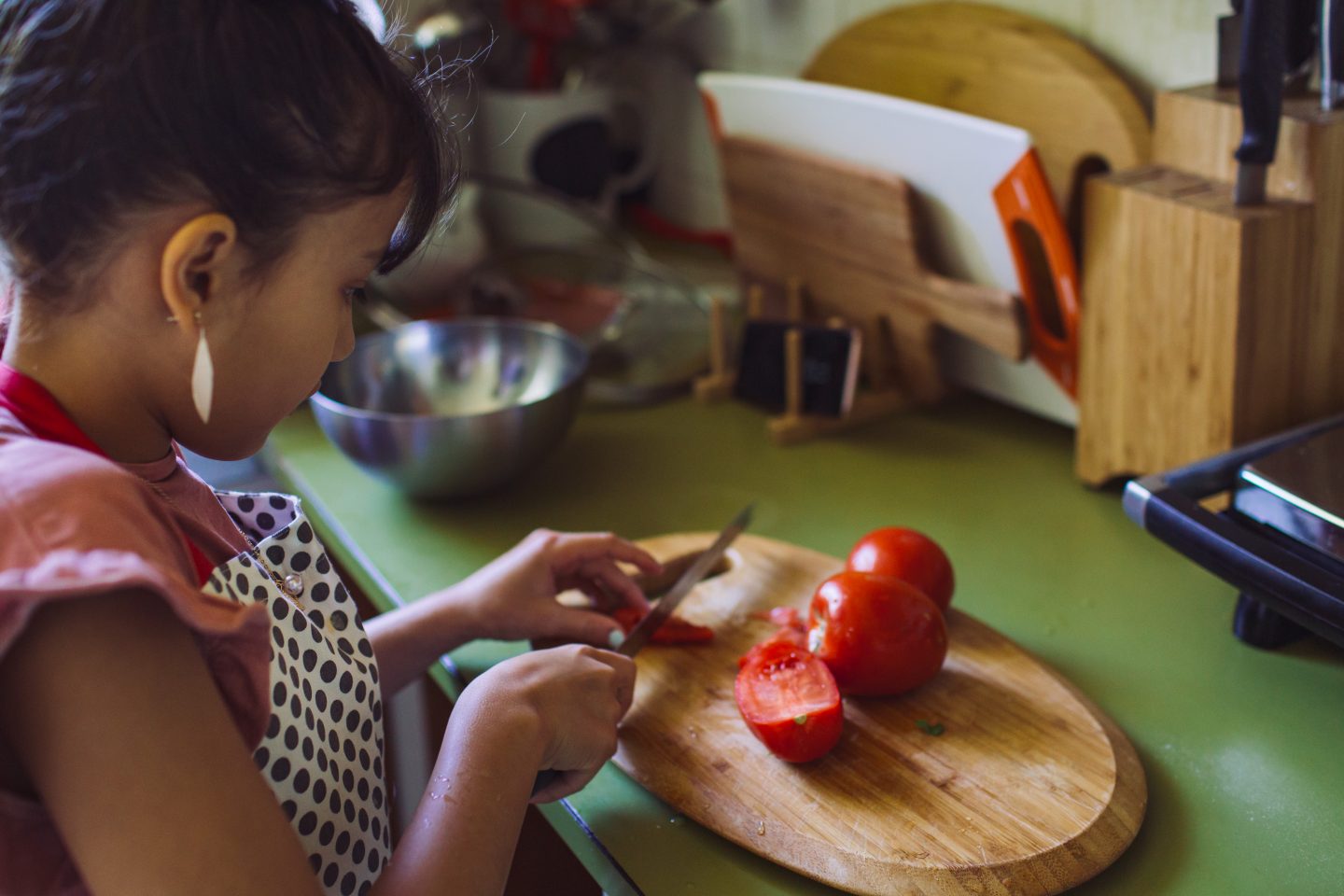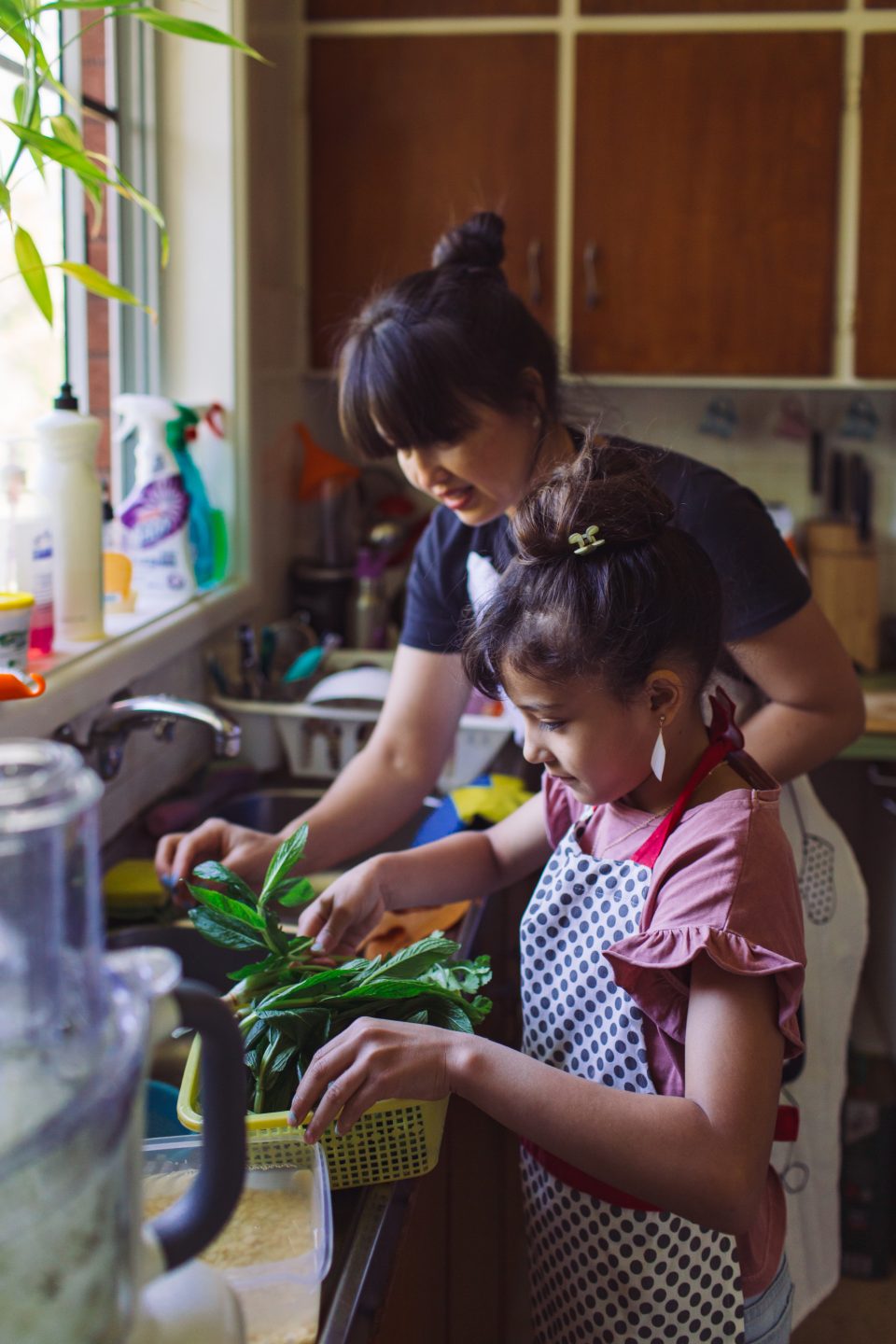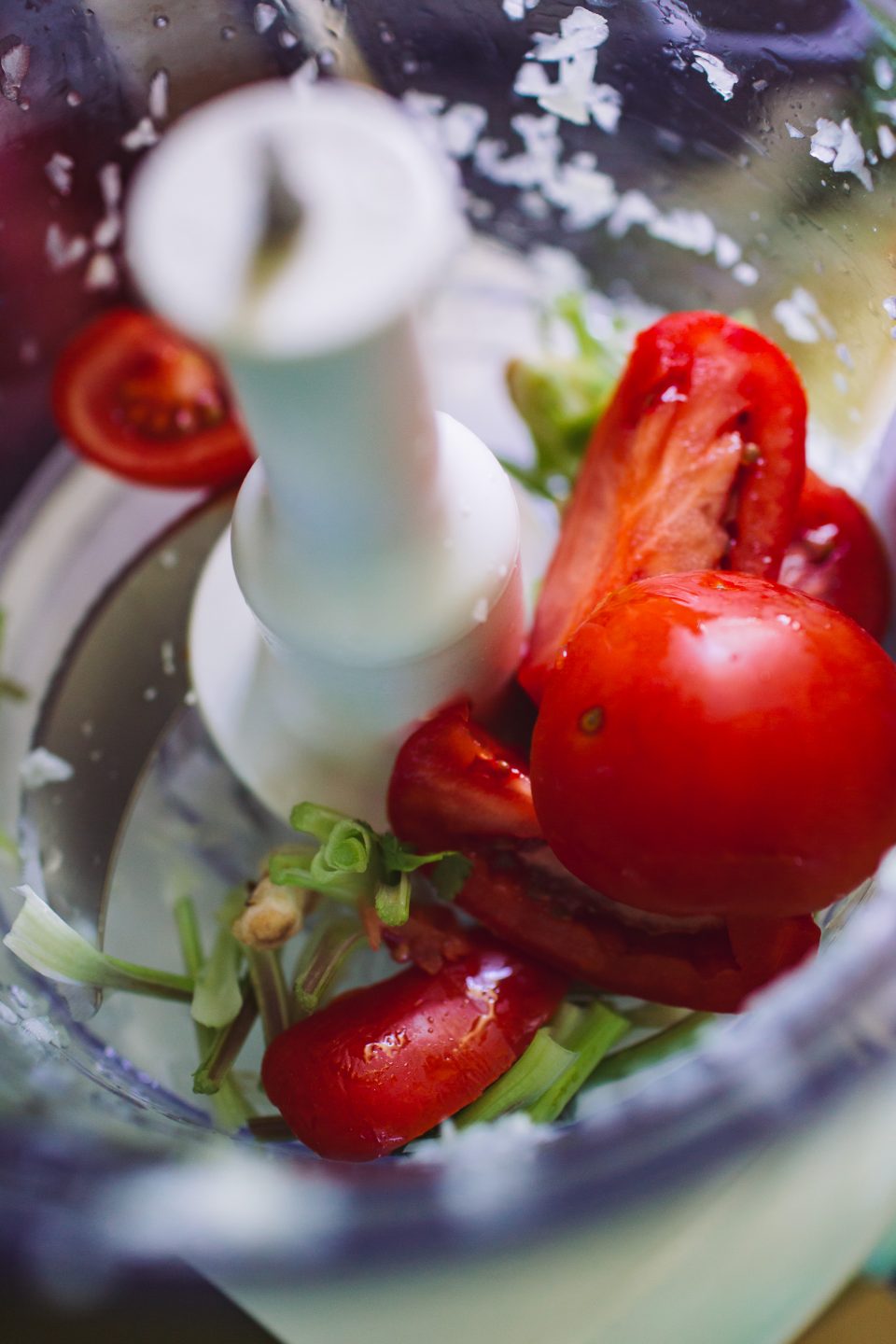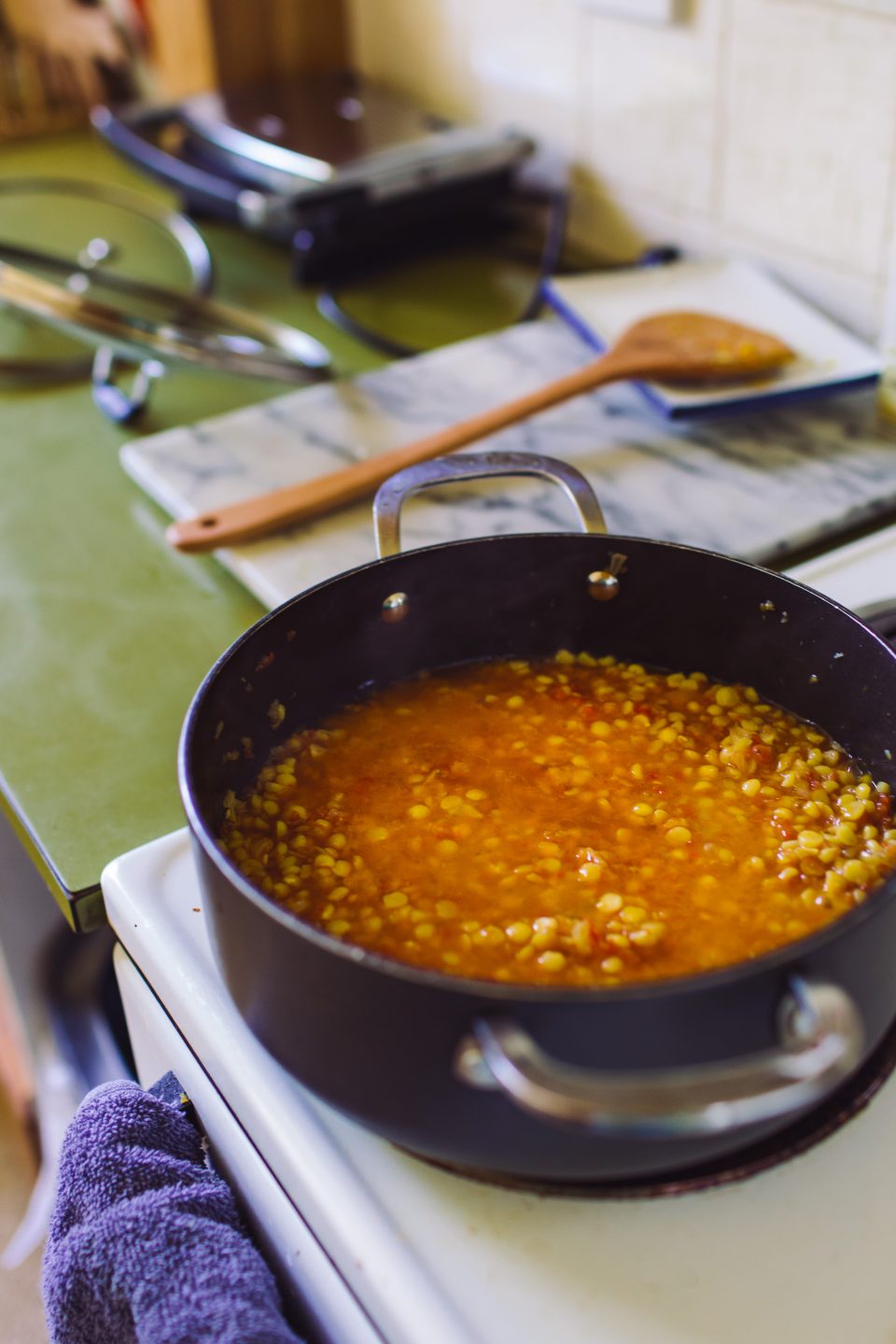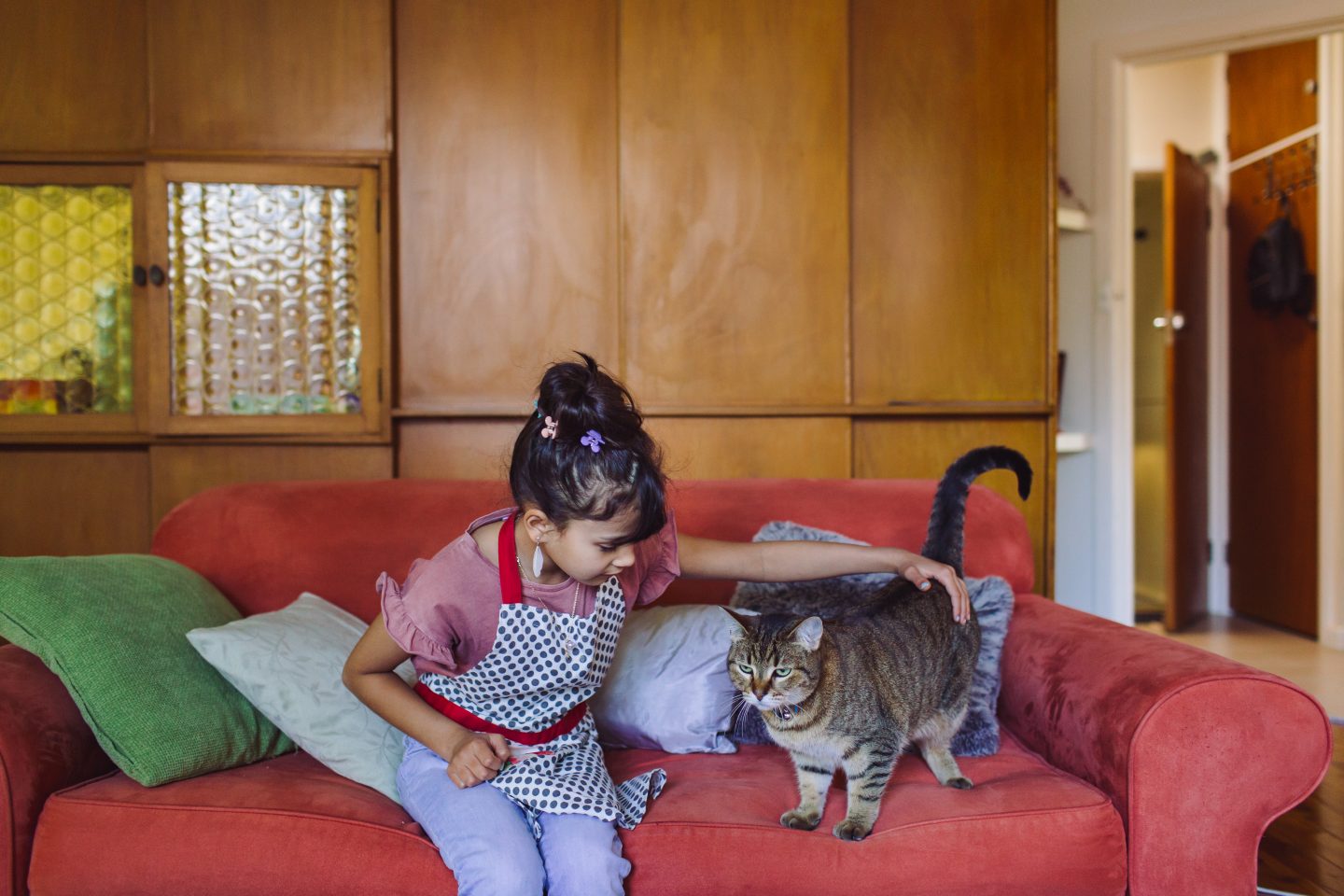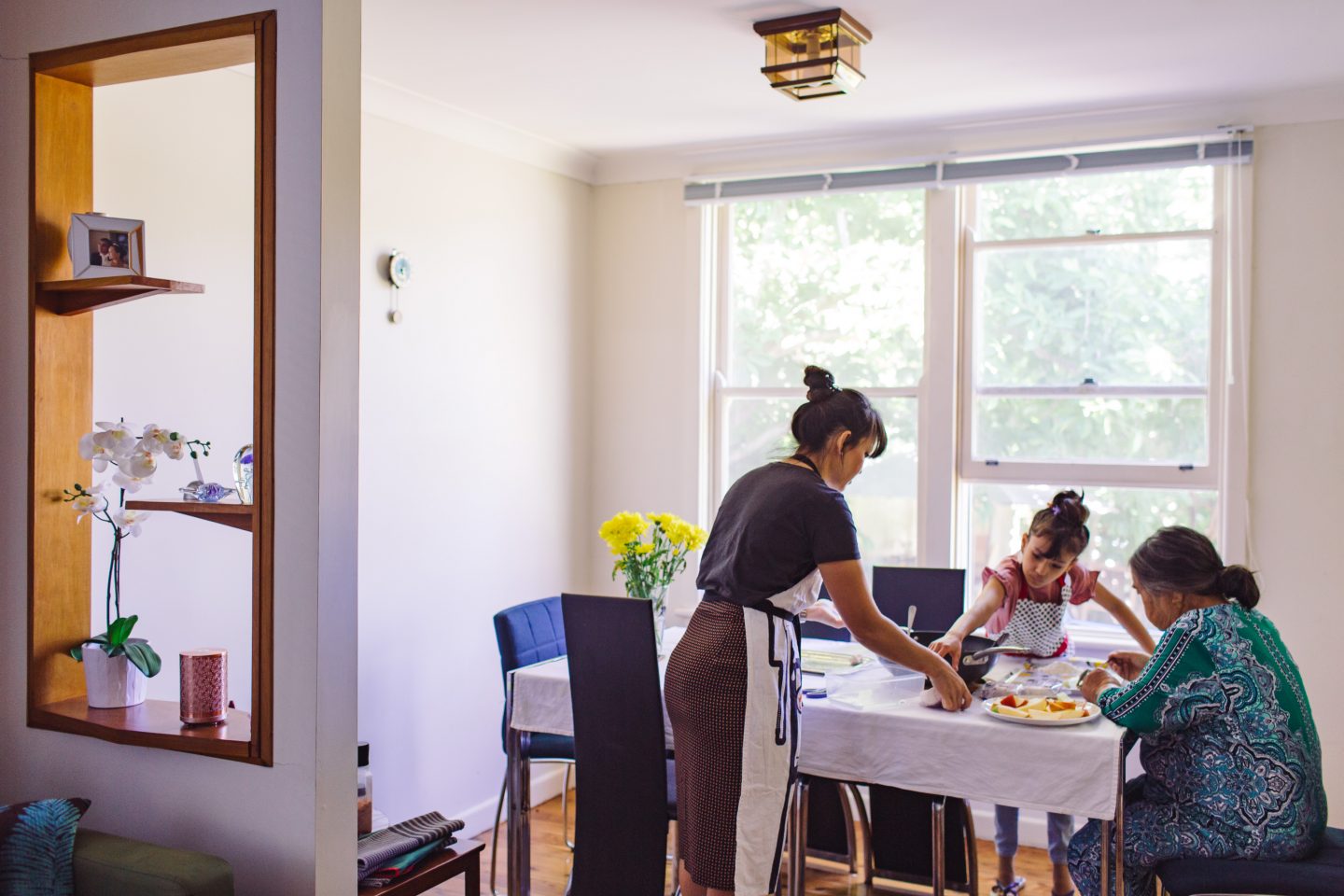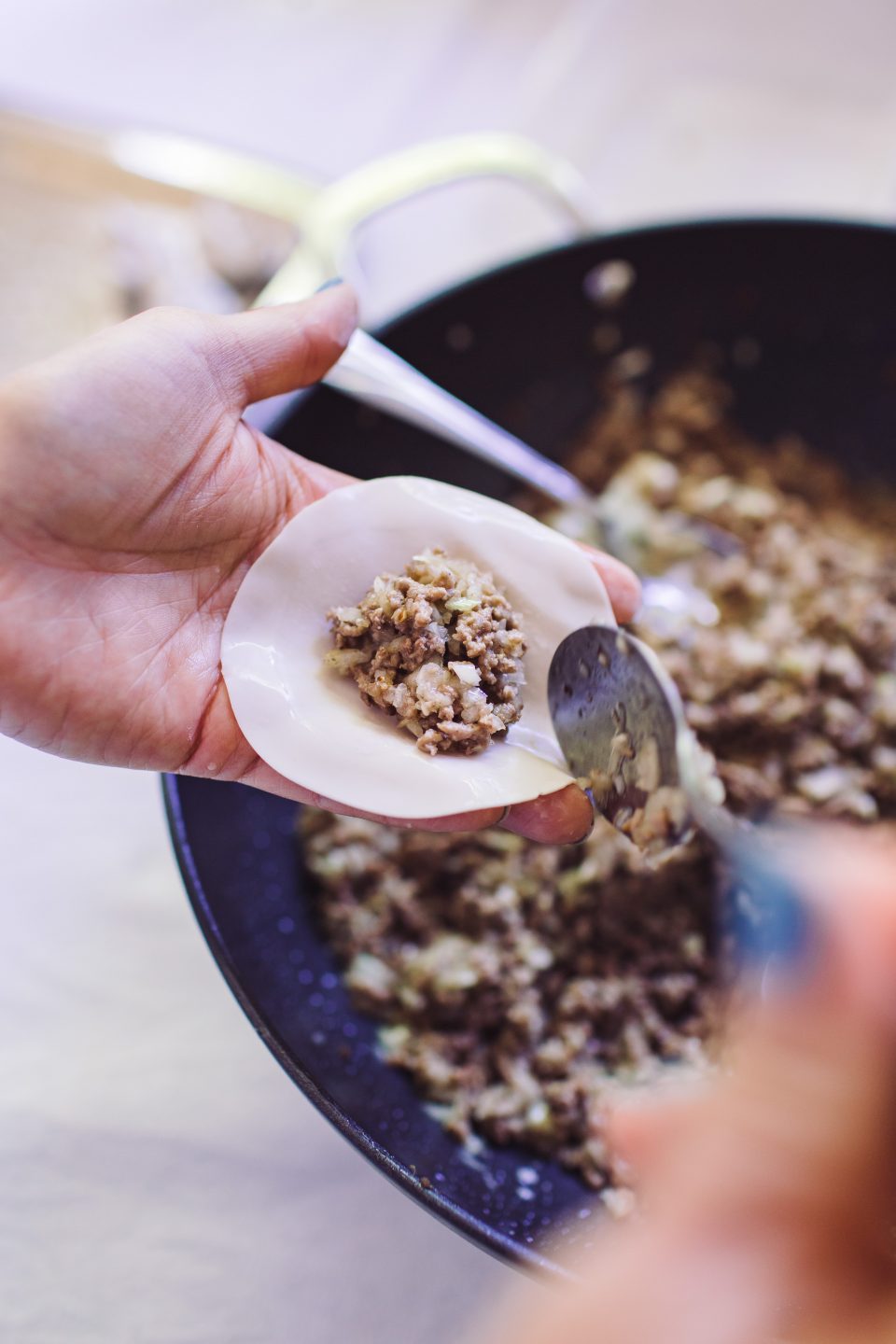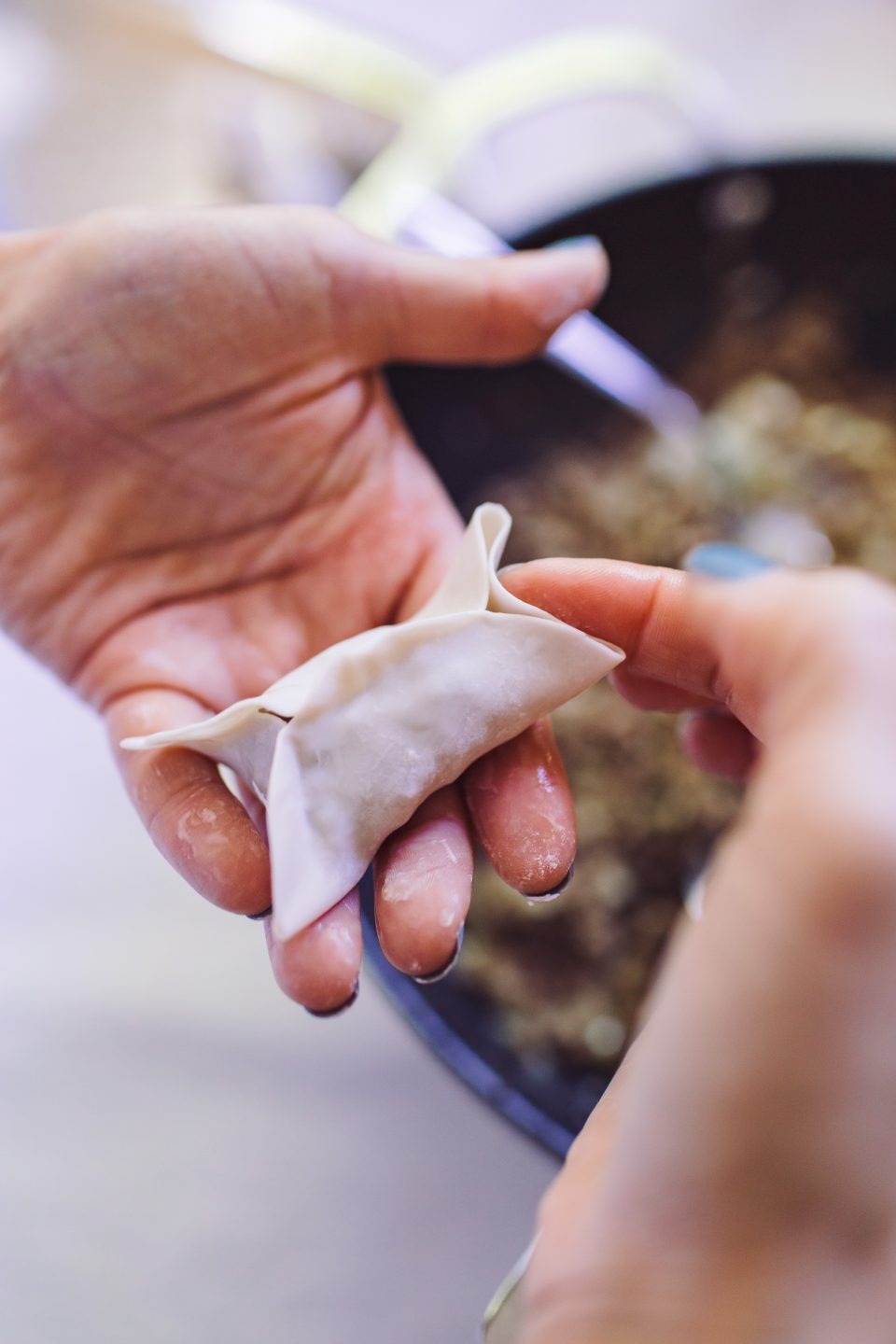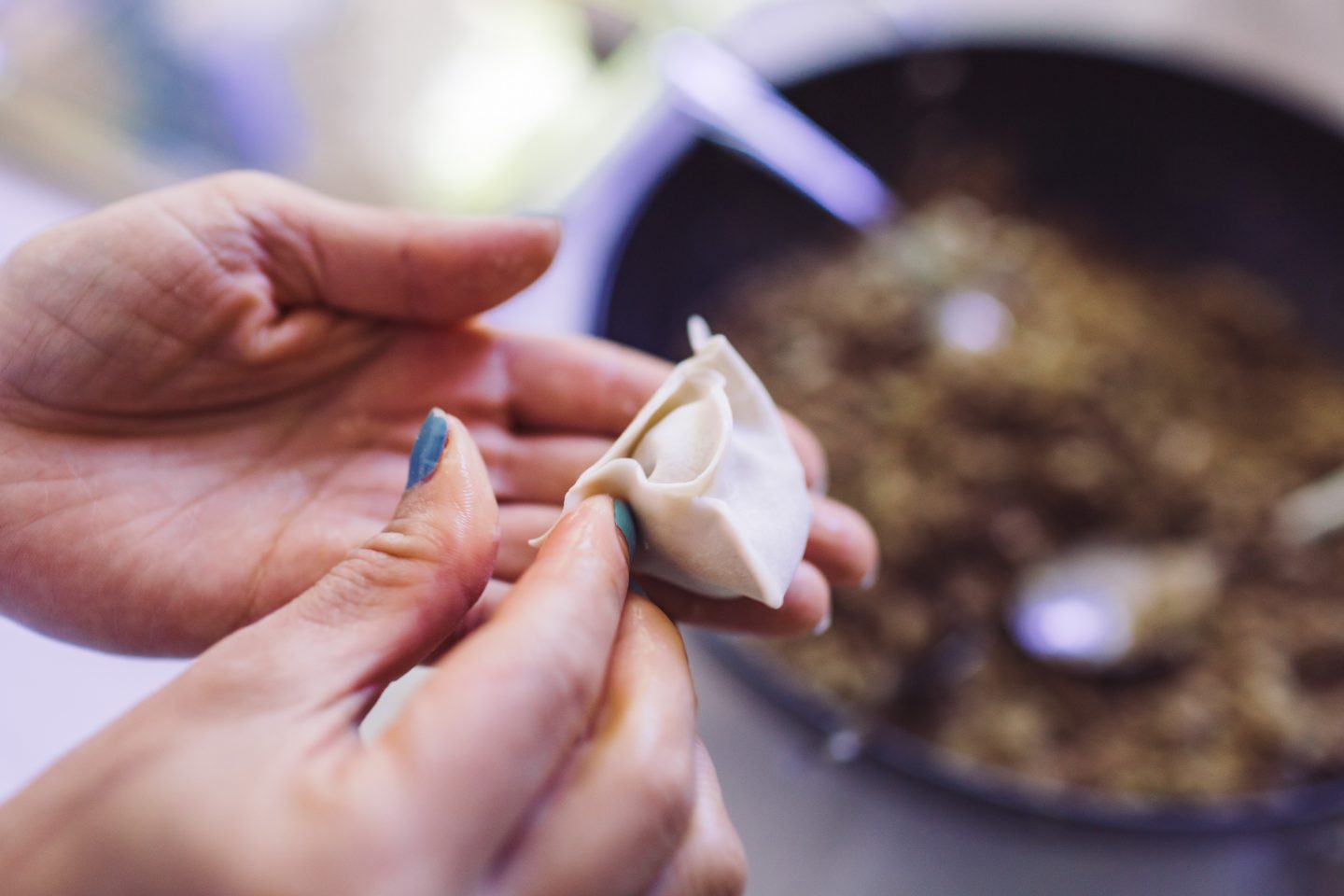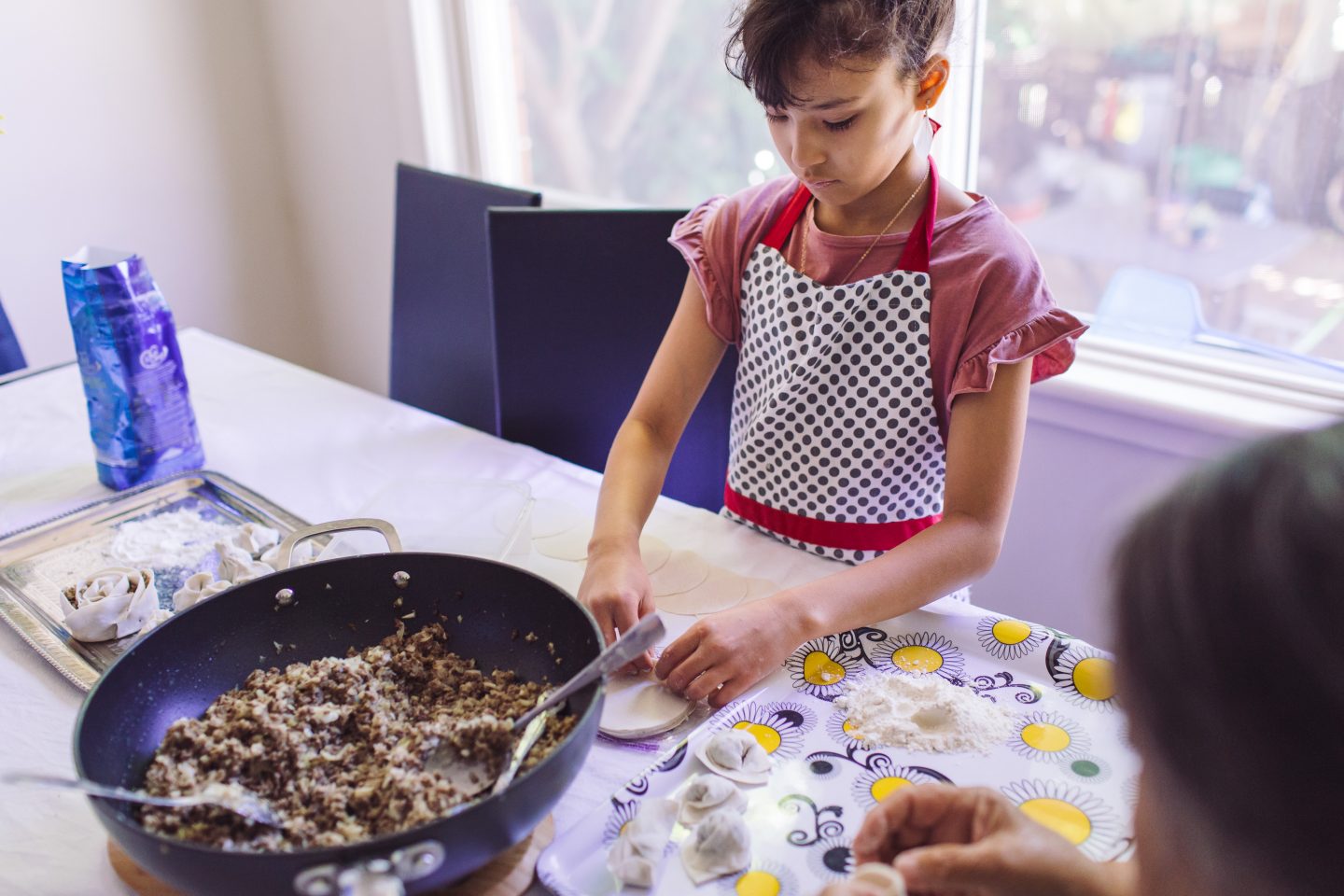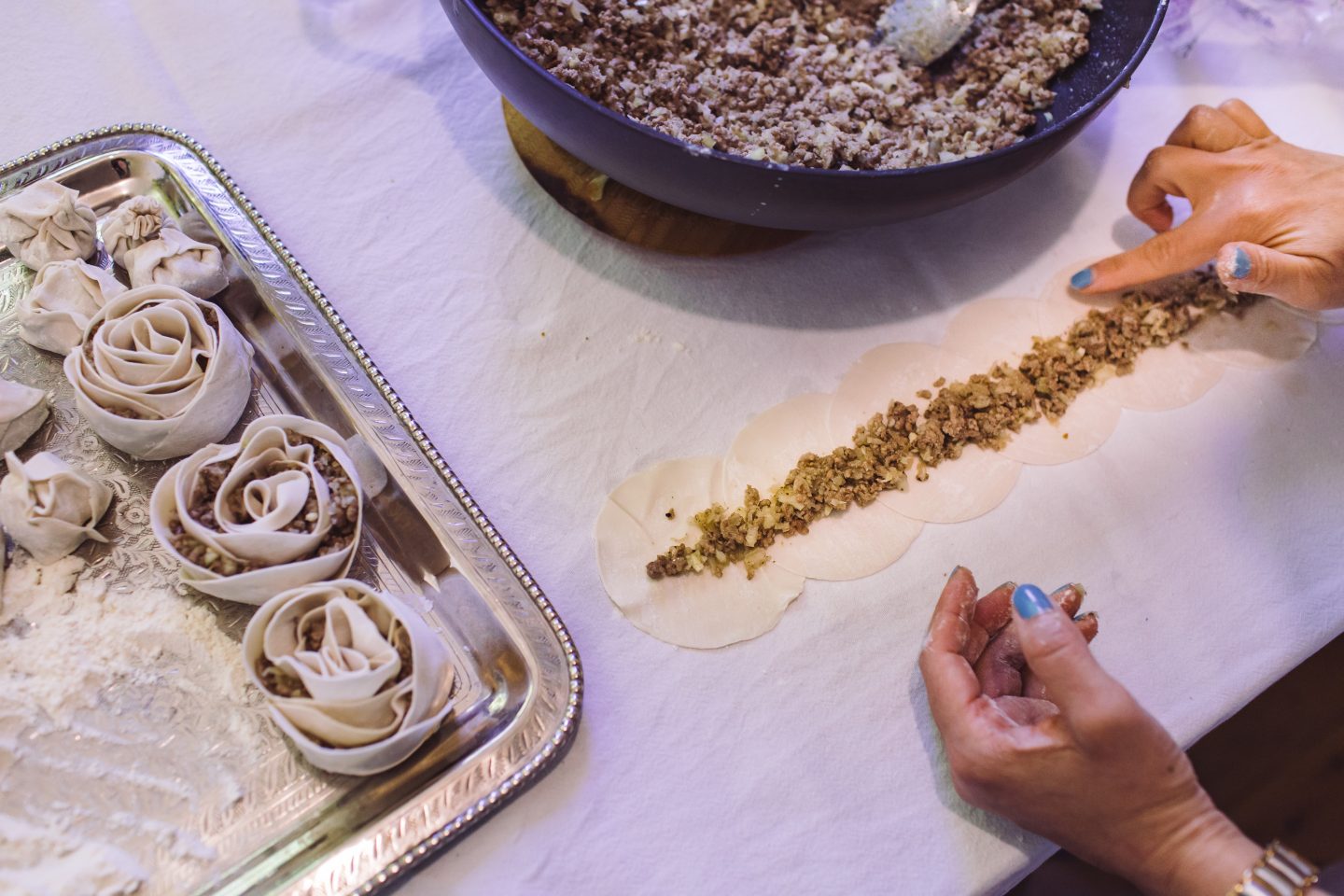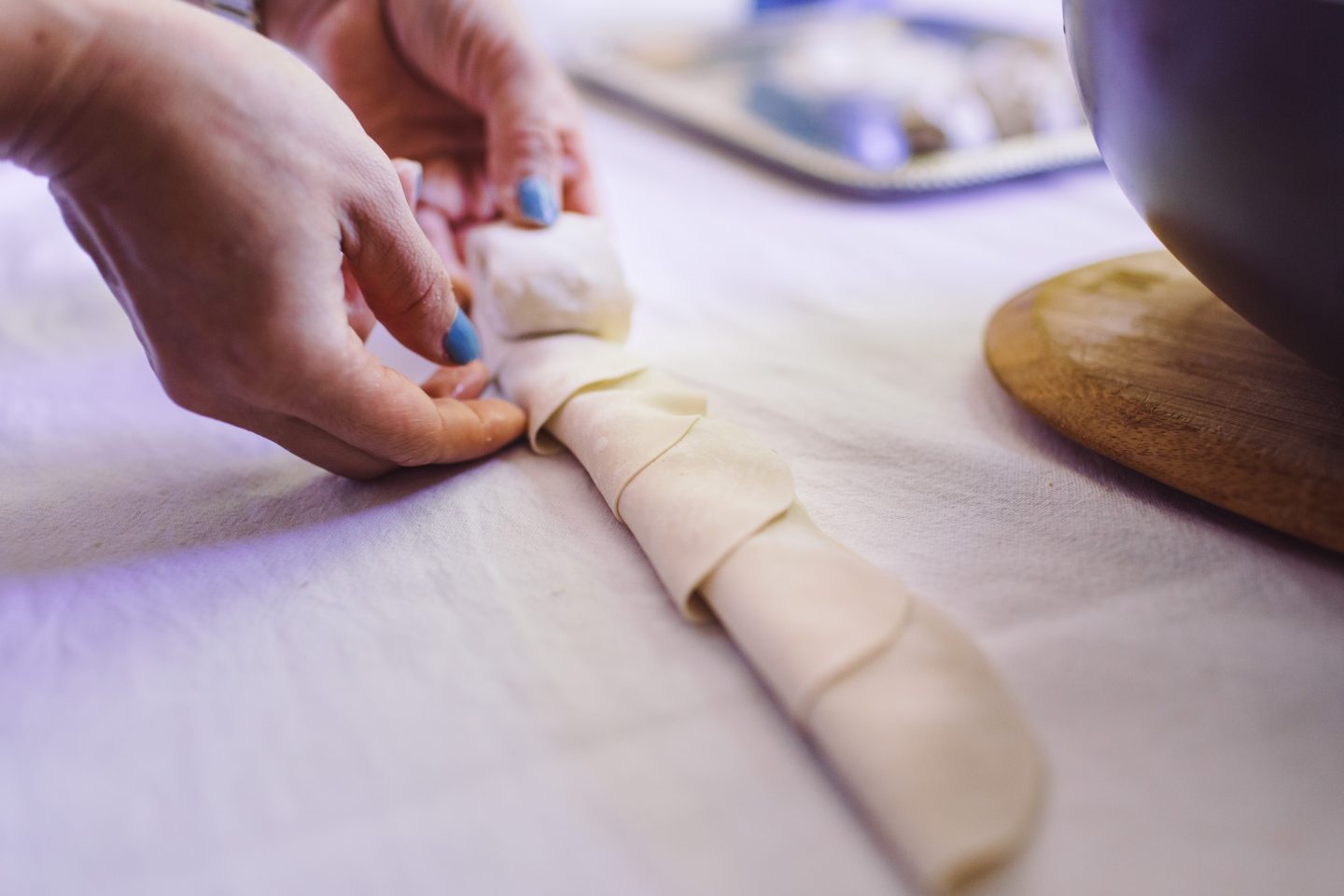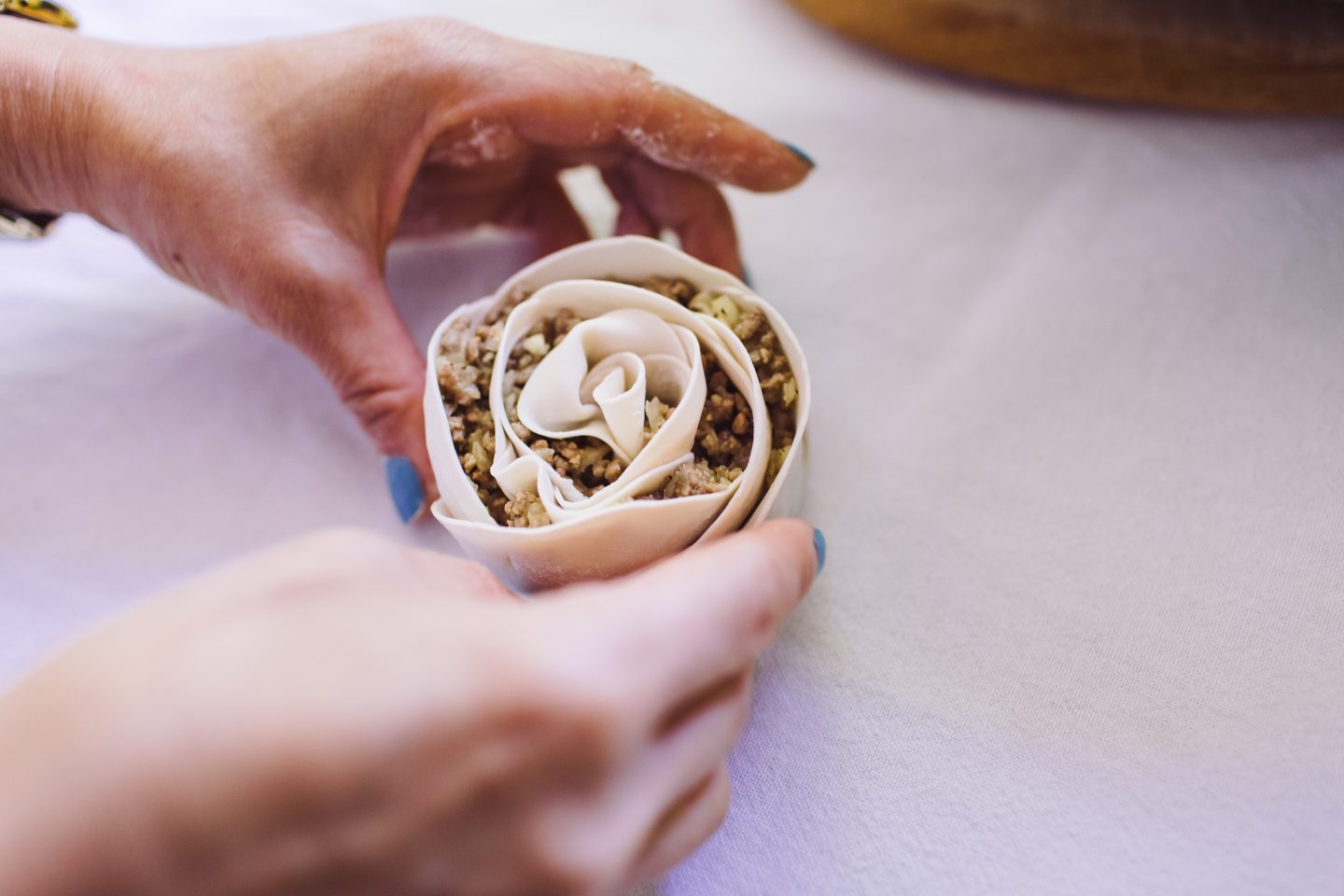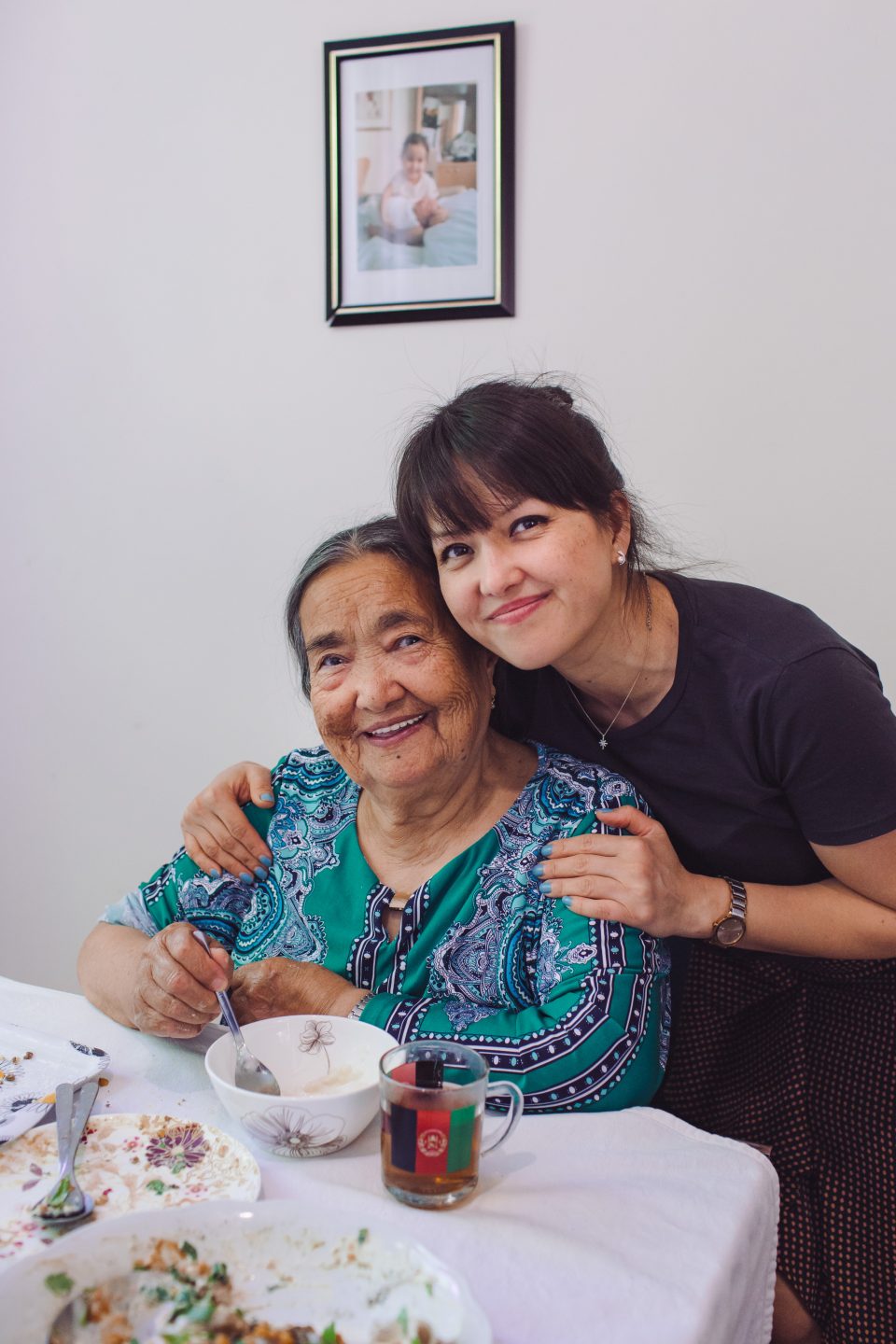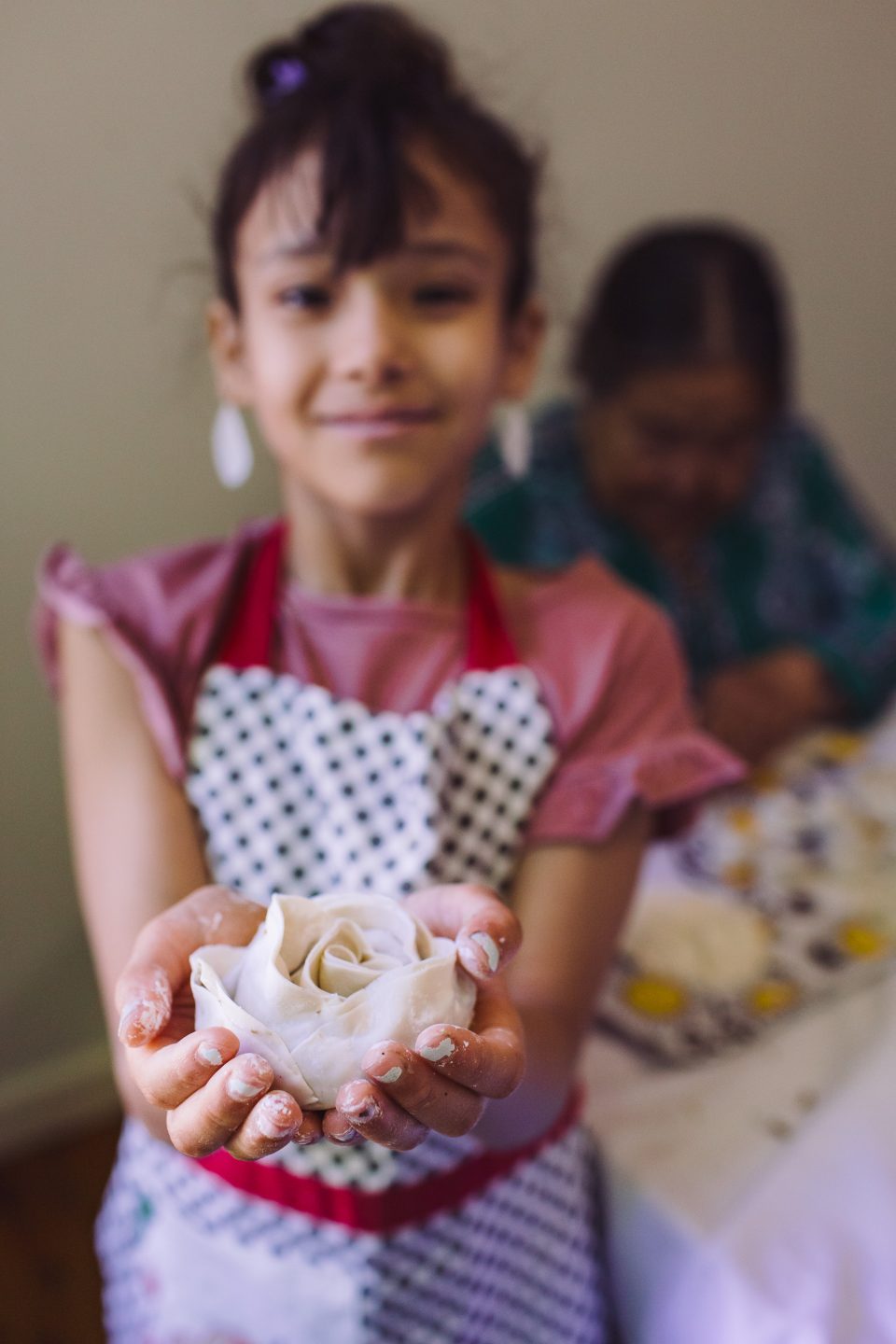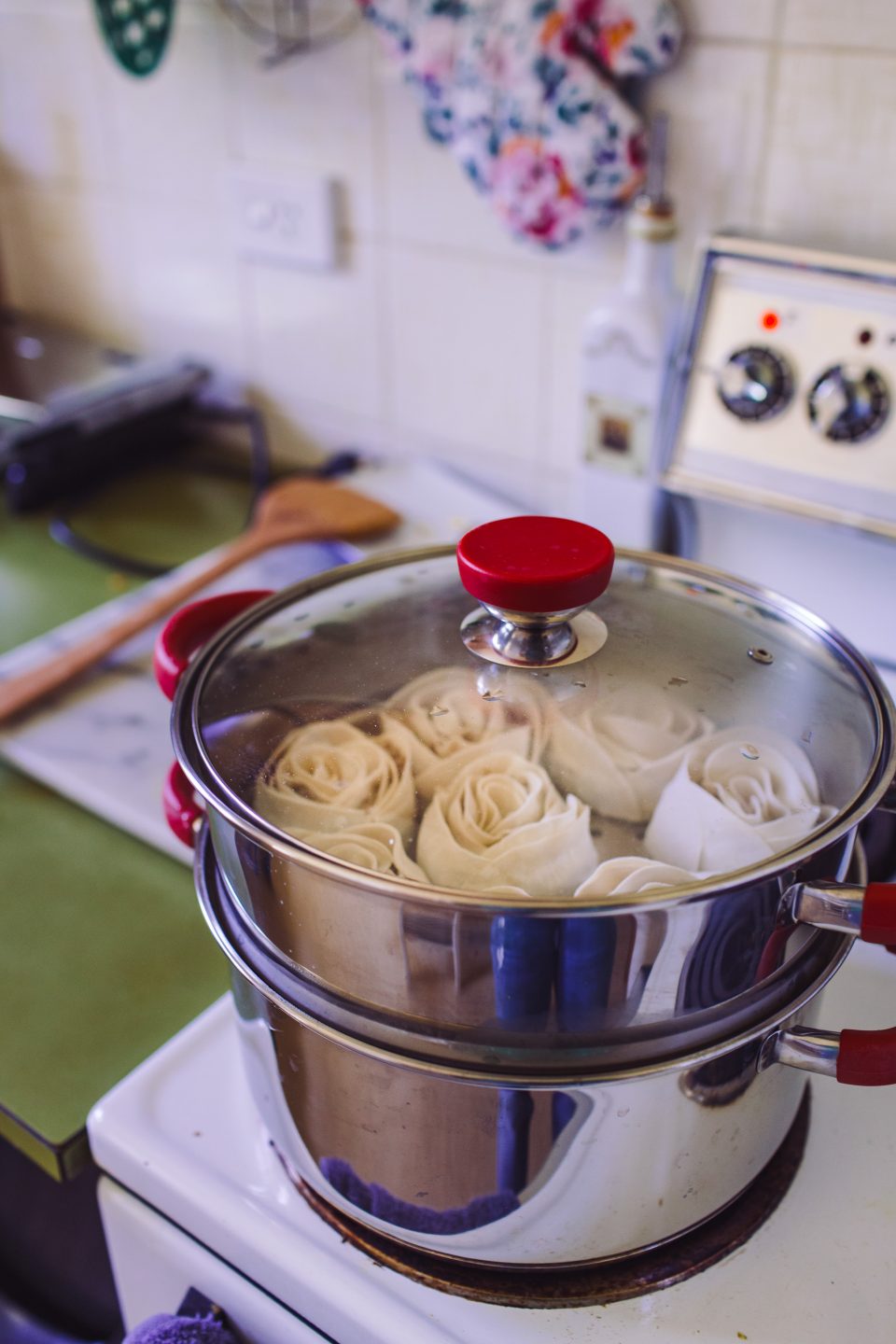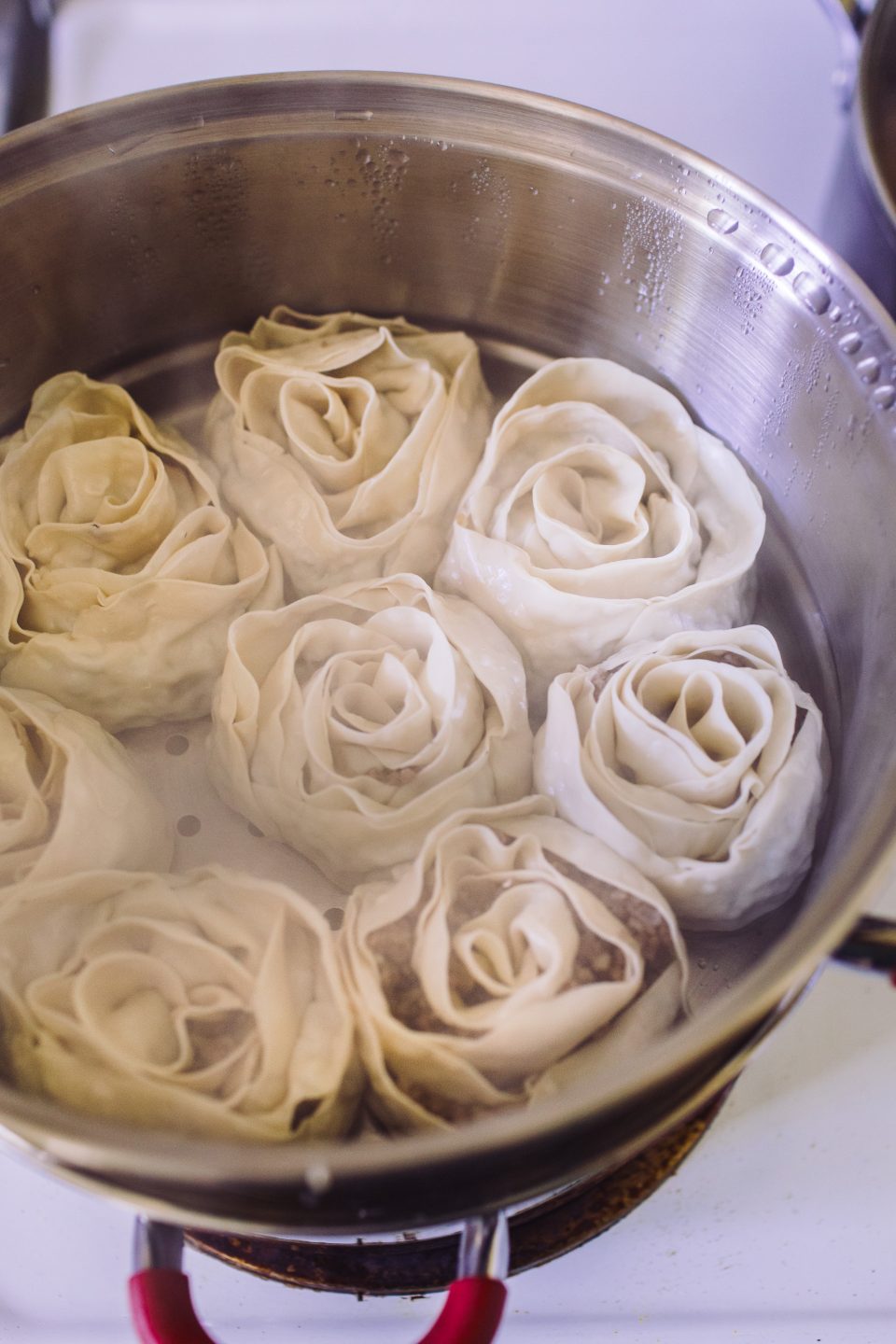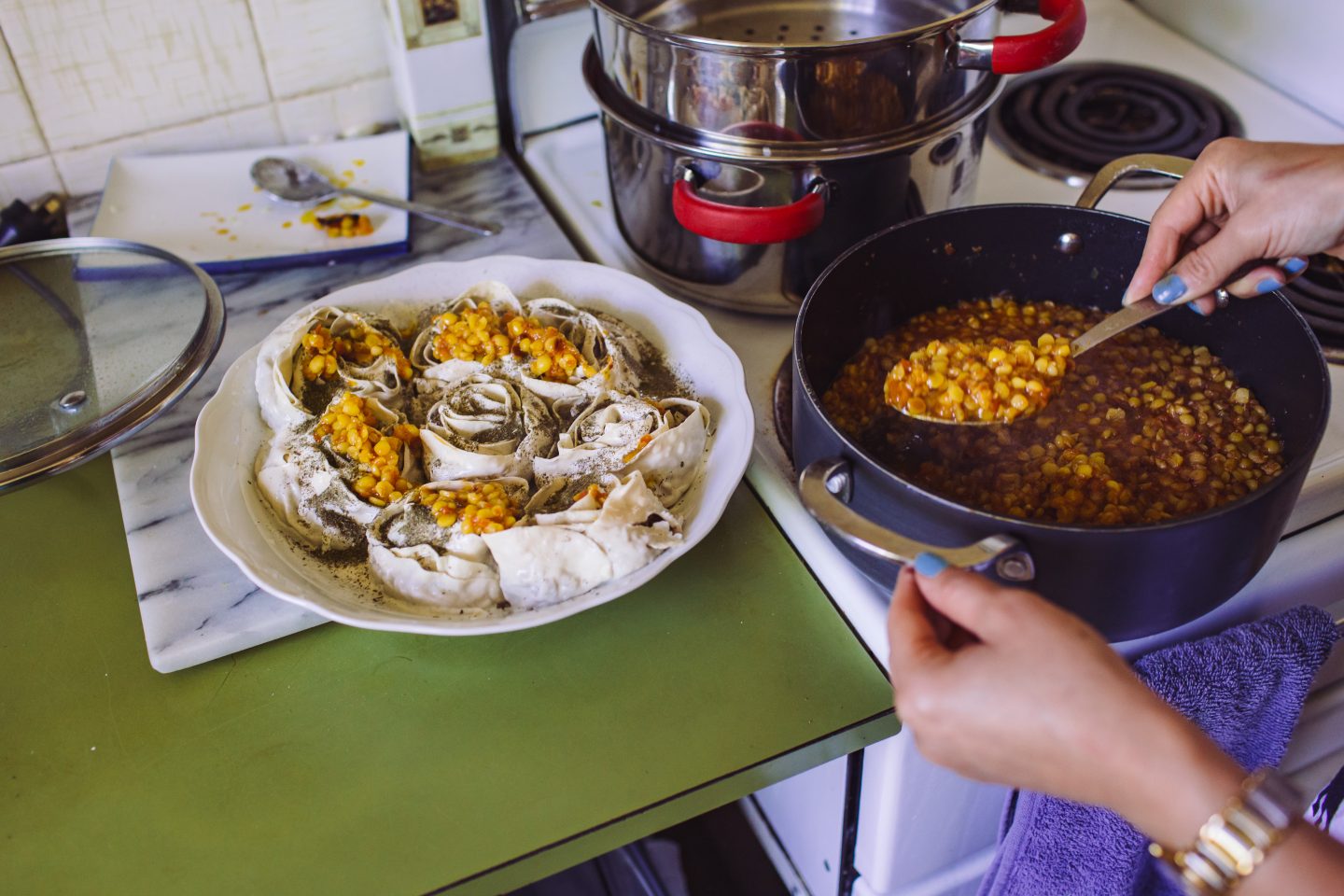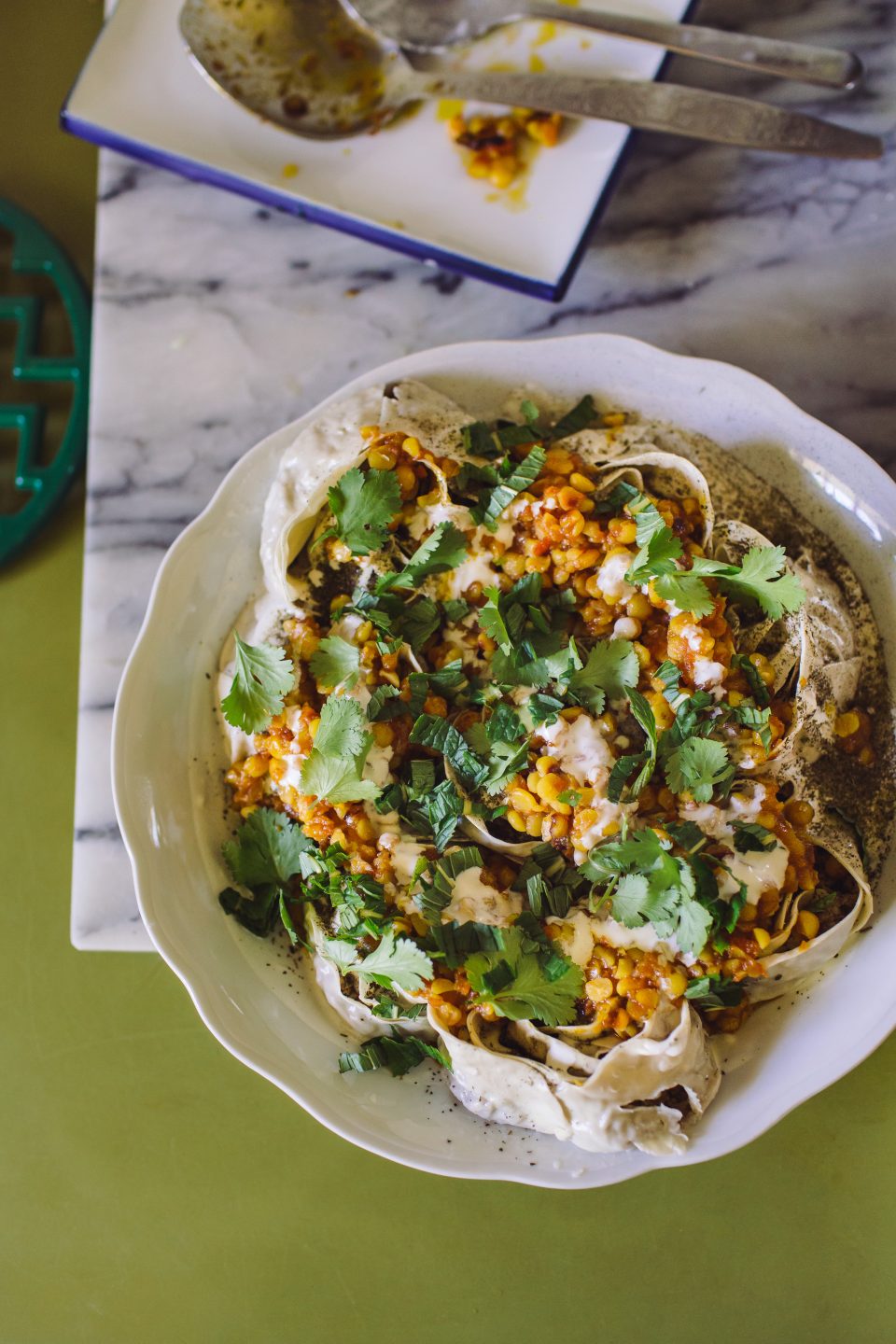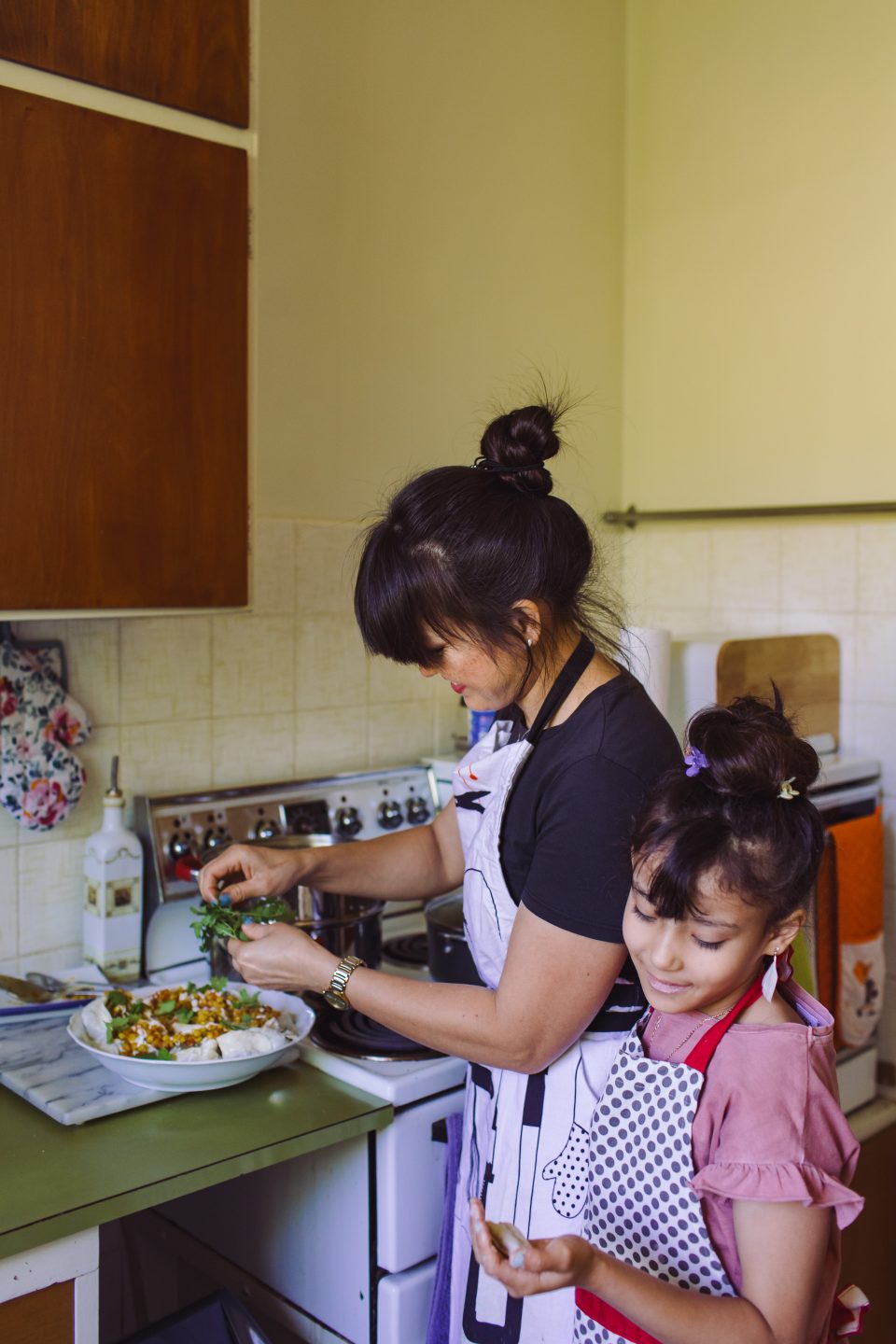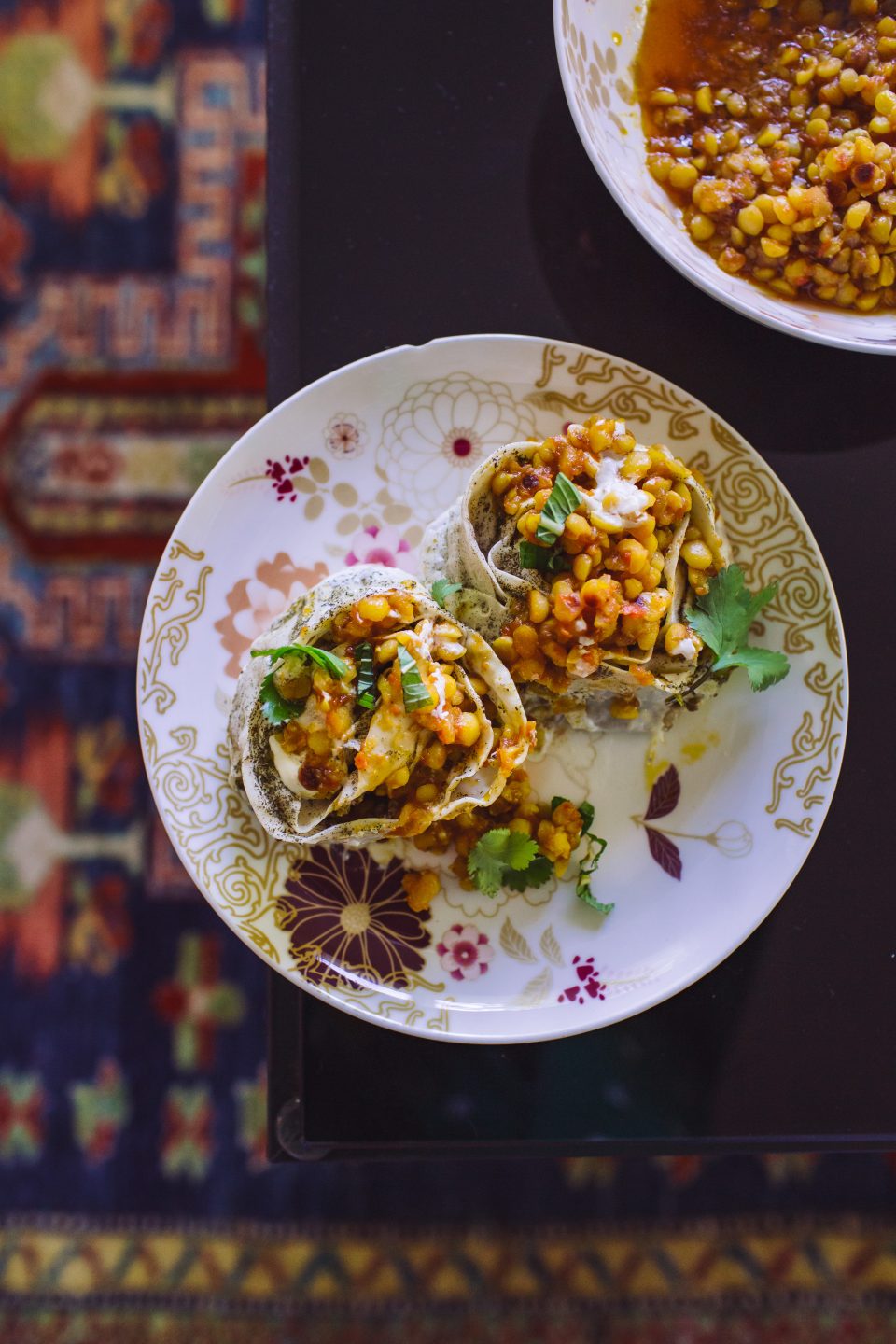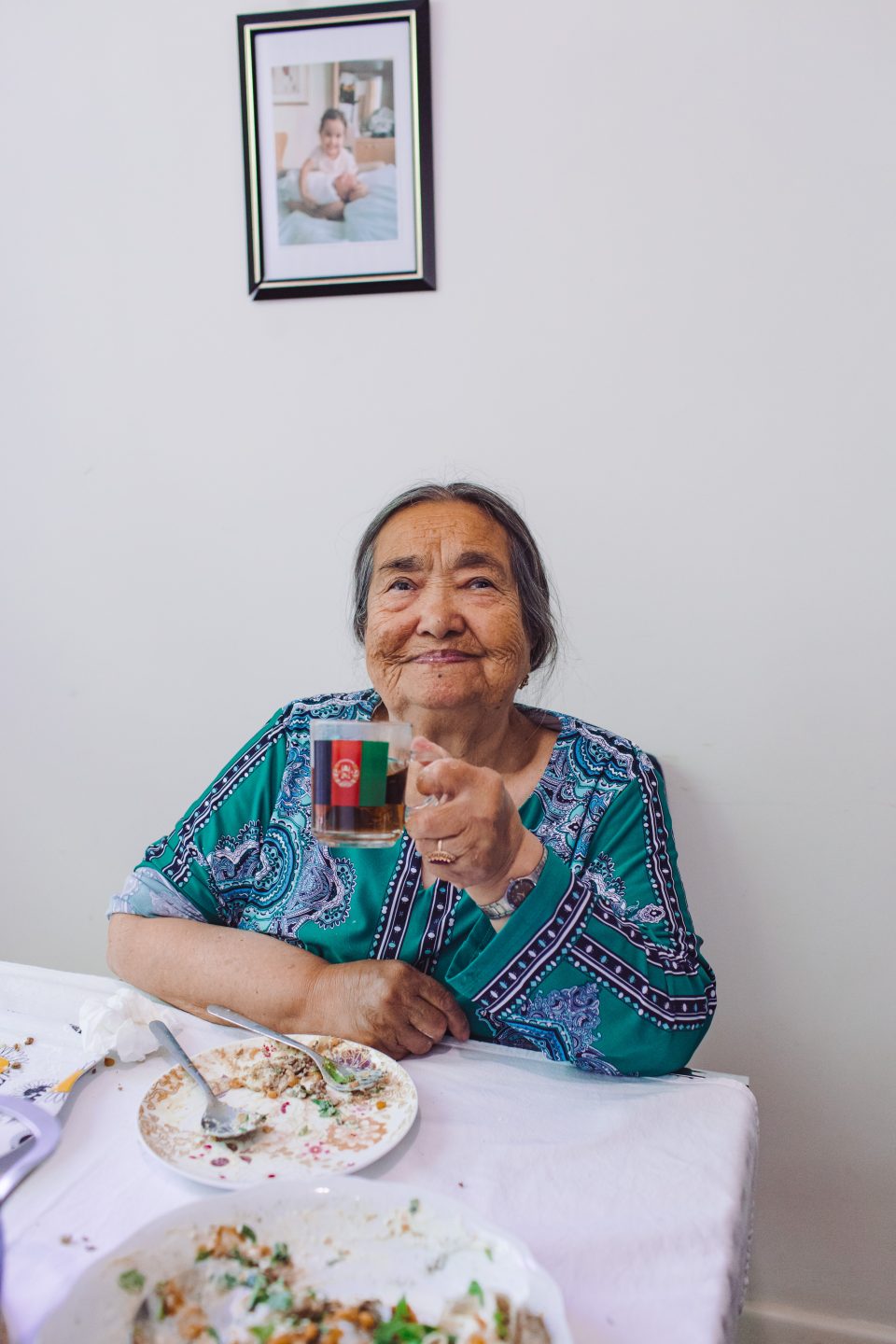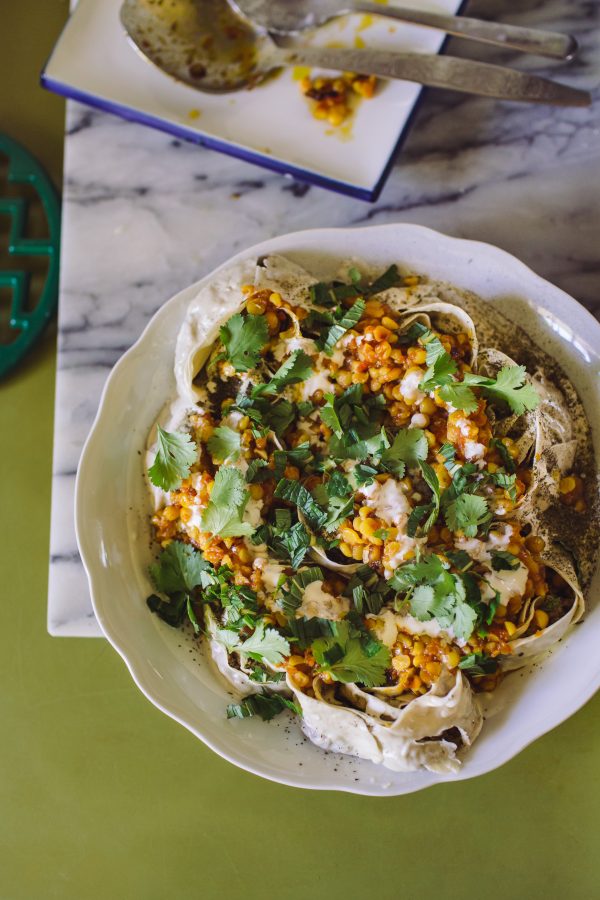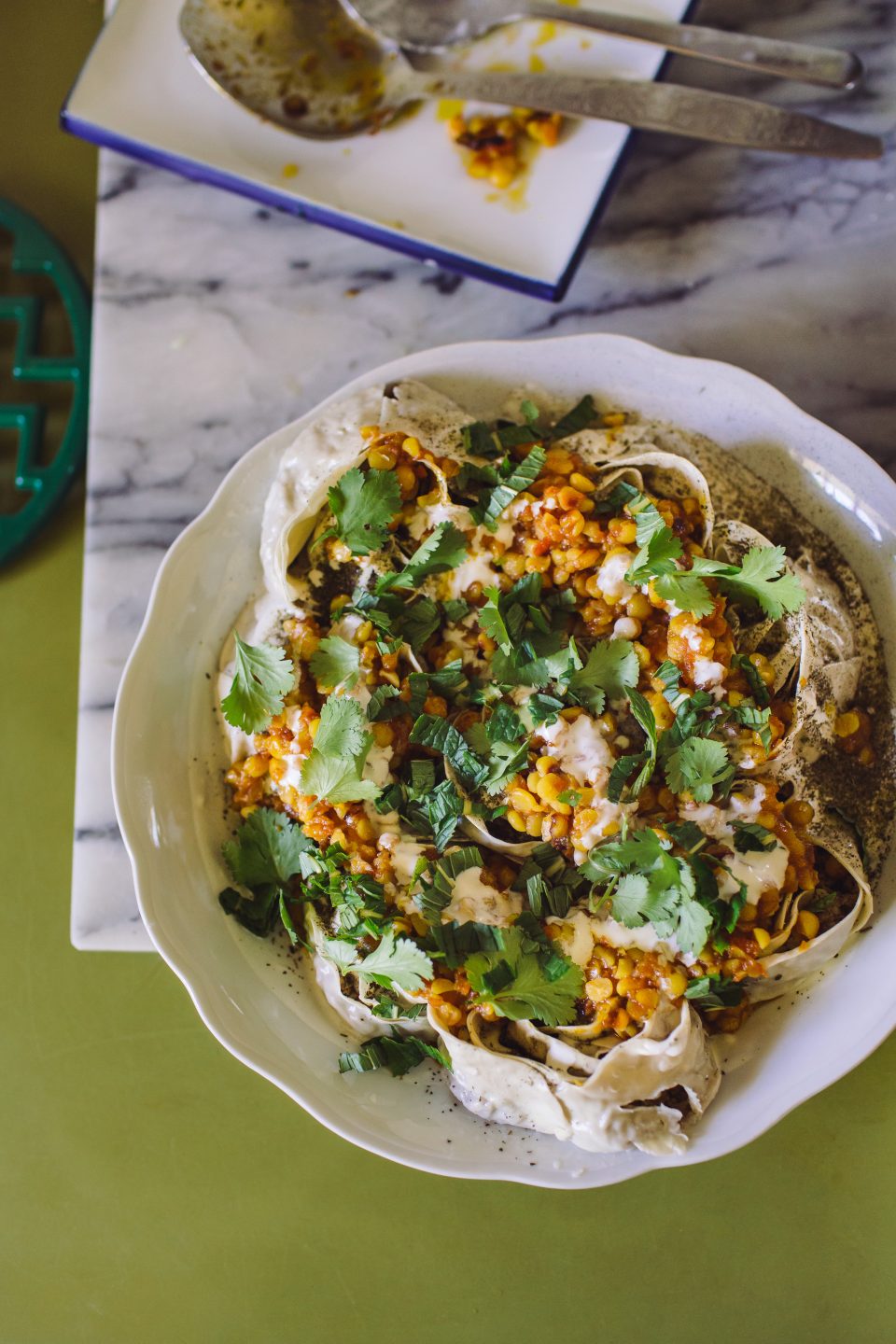 Afghan Mantu (Meat Dumplings)
Prep time: | Cook time: | Serves 8-10
Mantu Wrapper:
2 packets of round dumpling wrappers
Mantu Filling:
500g of lean beef or lamb mince
2 onions coarsely blended
1 tbs ground coriander
2 tbs cooking oil
small pinch of salt and pepper
Mantu Sauce:
200g yellow split peas (soaked overnight)
1 cup of water
2 onions
4 garlic cloves
3 ripe tomatoes
1 small bunch of coriander stalks and roots
1 sachet of tomato paste
2- 3 tbs cooking oil
Mantu Topping:
5 tbs greek yoghurt
1/2 cup of water
2 garlic cloves crushed
1 big handful of mint leaves
1 big handful of coriander leaves
2-3 tsp dried mint
salt and pepper to taste
Mantu Filling. Heat cooking oil in a deep frying pan and cook on medium heat the blended onions until it caramelise and most of the liquid is reduced. Next, mix in the mince beef, stir fry until golden brown then season with ground coriander, salt and pepper. Put aside to let this filling cool down.
Mantu Sauce. Place onions and garlic in the food processor and blend until smooth. Heat cooking oil in another deep frying pan and cook the onion garlic mixture on medium heat until caramelise. Next, mix in the soaked yellow split peas and about 1 cup of water or enough to be slightly above the yellow split peas. Let it boil on medium heat while preparing the tomato coriander mixture. Place chopped tomatoes, coriander stalks and roots (keeping the leaves for garnish) into the food processor and blend until smooth. Pour this mixture into the pan along with the tomato paste. Turn the heat to low and cook for about 40 minutes (with the occasional stirring) until split peas are soft and liquid thickens. Season with salt and pepper and put aside.
Mantu Topping. Spoon about 5 tablespoons of Greek yoghurt into a serving bowl and dilute with water. Grate in the garlic cloves and add just a small pinch of salt.
Assembling the Mantu. There are various ways to wrap Afghan style Mantu. Here Sahar's Bibijan (Grandmother) showed us the 2 different ways she likes to make them – the triangle shape and the rose shape. For the triangle shape – put about 2 teaspoon of filling in the middle of a round dumpling wrapper and seal the middle part with a bit of water, then seal in both sides to create a rectangle shape. Join the two ends together with a dab of water to create the triangle shape. For the rose shape – slightly overlap 6 round dumpling wrappers then place the filling across the middle, about 2cm thickness. Moisten the edges of the wrappers then fold the wrappers in half then seal tight. Roll the wrapper like a wheel and seal the end bit with a dab of water.
Steaming the Mantu. Brush a thin layer of oil on the base of the steamer and place Mantu roses in it. Leaving some space between each Mantu for when it expands while cooking. Steam on medium heat for about 20 – 30 minutes.
Plating the Mantu. In a big serving plate, smear a thin layer of the garlic yoghurt topping then place the steamed Mantus on it. Spoon some of the yellow split peas sauce on top of Mantus then more of the garlic yoghurt sauce. Garnish with a few pinches of dried mint, fresh mint leaves and coriander leaves.