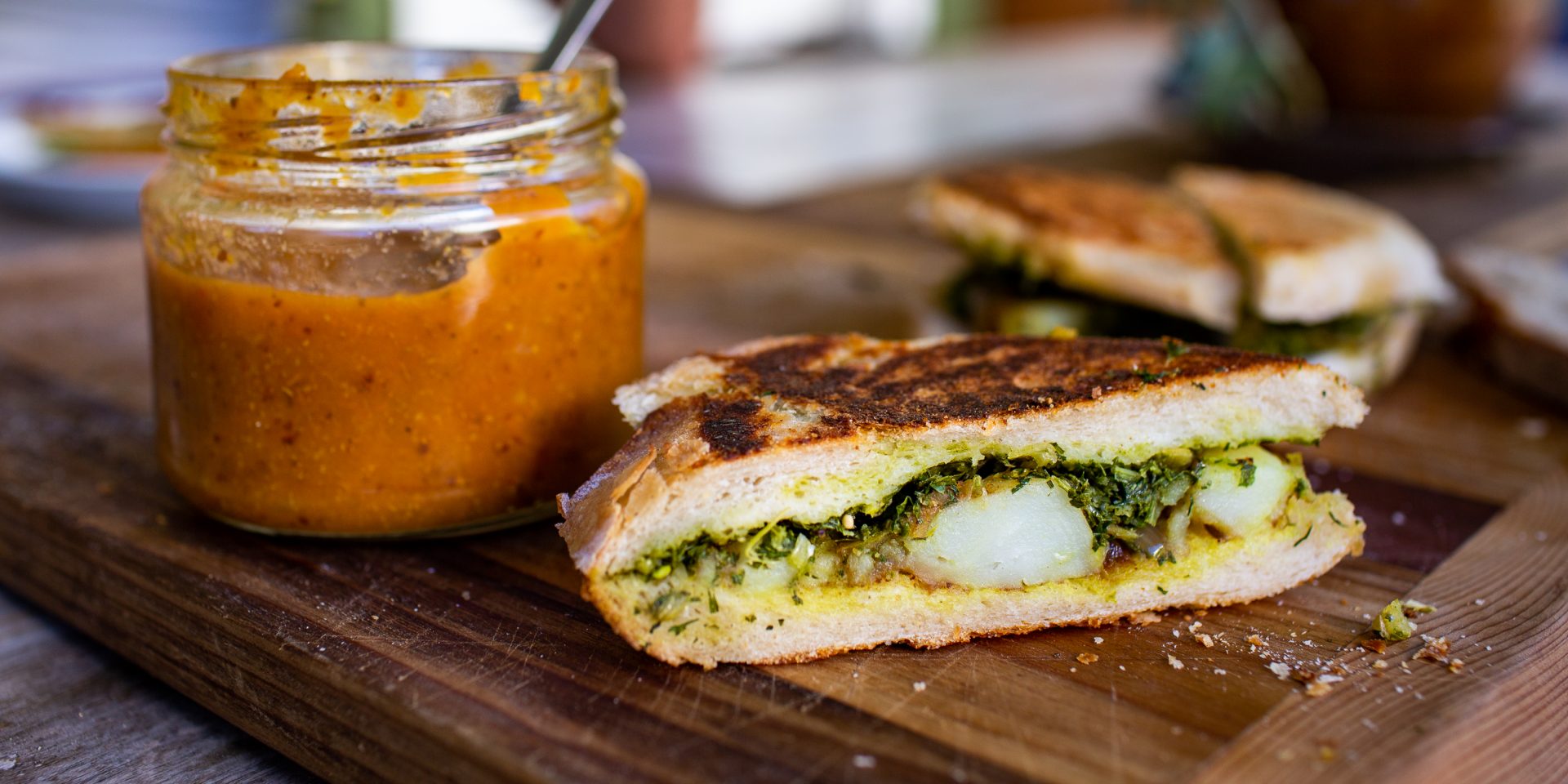 In 2015, Berbel created Hidden Harvest – a volunteers run food waste education initiative based in the Illawarra region NSW. Together with an amazing team of food waste activists, Hidden Harvest aims to combat climate change by up-skilling communities with the tools and forks to tackle food waste and serve up a more sustainable future. Through their workshops, community dinners and HH Toasties project, around 100kg of perfectly edible food per week is salvaged and turned into delicious meals. There's also the Hidden Harvest Community Facebook group for those who would like to learn and share some food-saving tips and recipes. All these works contribute to achieving the United Nations' sustainable development goals call for climate action and for food waste to be halved by 2030.
It goes without saying that Berbel has a knack in whipping up a substantial meal out of any leftovers or tired produce that needs to be eaten. Here she shares her go to toastie using bread crusts. Bread is one of the most wasted foods in Australia. With everyone's mindset being 'fresh is best' there's an overwhelming amount of bread wasted everyday. Too much that even sometimes food charity organisations can't take them all because they need to still provide a healthy balanced diet for those in need.
Berbel's genius Hidden Harvest Toastie project uses these surplus bread and turns it into delicious toasties, filled with their in-house made pickles, chutneys and the surplus fresh produce that's donated to them. These toasties are then sold to local cafes or anyone craving toasties for their next event!
"It is our mission to tackle climate change, one toastie at a time." – Hidden Harvest
Home is
Austinmer (gateway to the South Coast)
Family origin
The Netherlands
I can't live without
a morning surf
Occupation
Founder of Hidden Harvest & Health Promotion Officer in food security and food sustainability
Dream Job
Part-time farmer (garlic, mushrooms or TBD)
Currently I'm obsessed with
making kimchi
Childhood taste
pepernoten (dutch cookie-like confectionery, made with speculaas spice and traditionally associated with the early December Sinterklaas tradition)
I will always have in my pantry
an array of homemade pickles and chutneys
I learnt to cook from
My mum mostly, it however was my Aunty who showed me how creativity could enhance the cooking/food experience
Currently I'm listening to
DreamGood
One day I must visit
Sri Lanka, Japan and Ireland
Go to meal
Chickpea & cucumber salad with tahini dressing
I am really good at
making a substantial menu out of the bits and bobs in our fridge and pantry needing to be used up
The unforgettable meal
picnic at Scarborough, as Josh (my partner) made all his favourite 5 dishes to impress
Favourite spice
Speculaas (dutch spice mix of cinnamon, nutmeg, clove, aniseed, white pepper, ginger, cardamom and mace) originally used in baked goods that were offered to the Gods to ask for a good harvest
Best flavour combo
Vegemite and avocado on toast
Guilty pleasure
Romantic-comedies
Who does the dishes
the one who didn't cook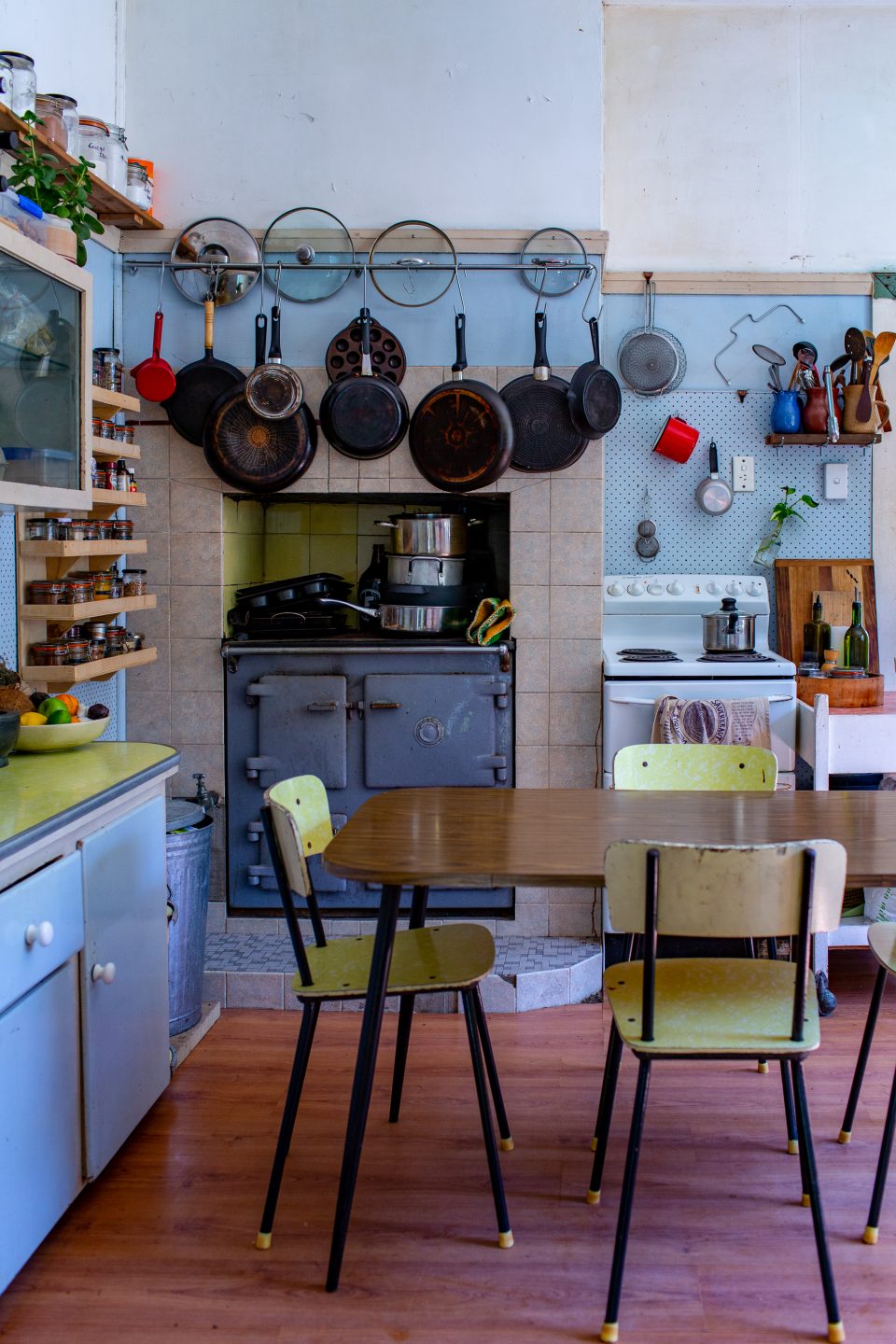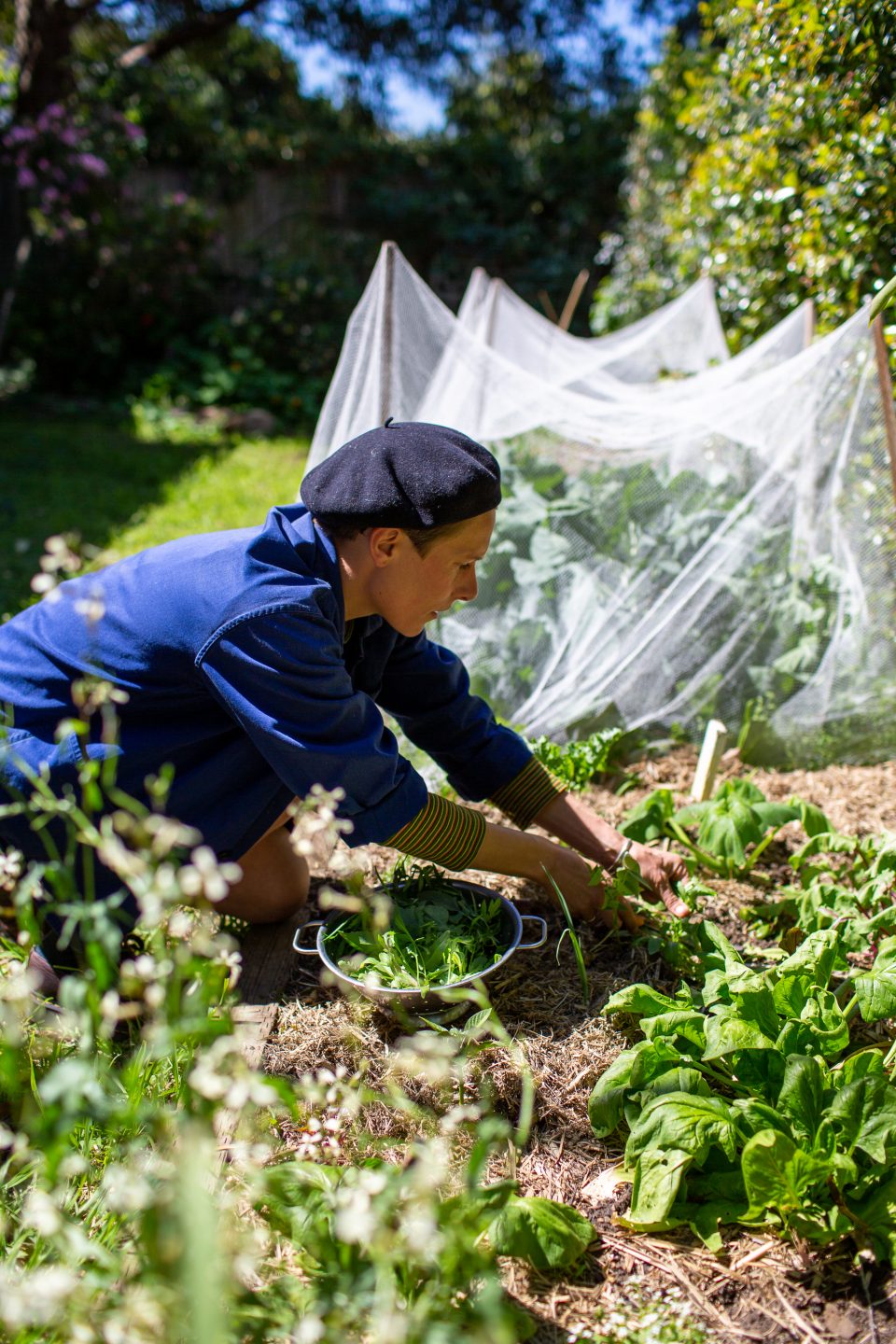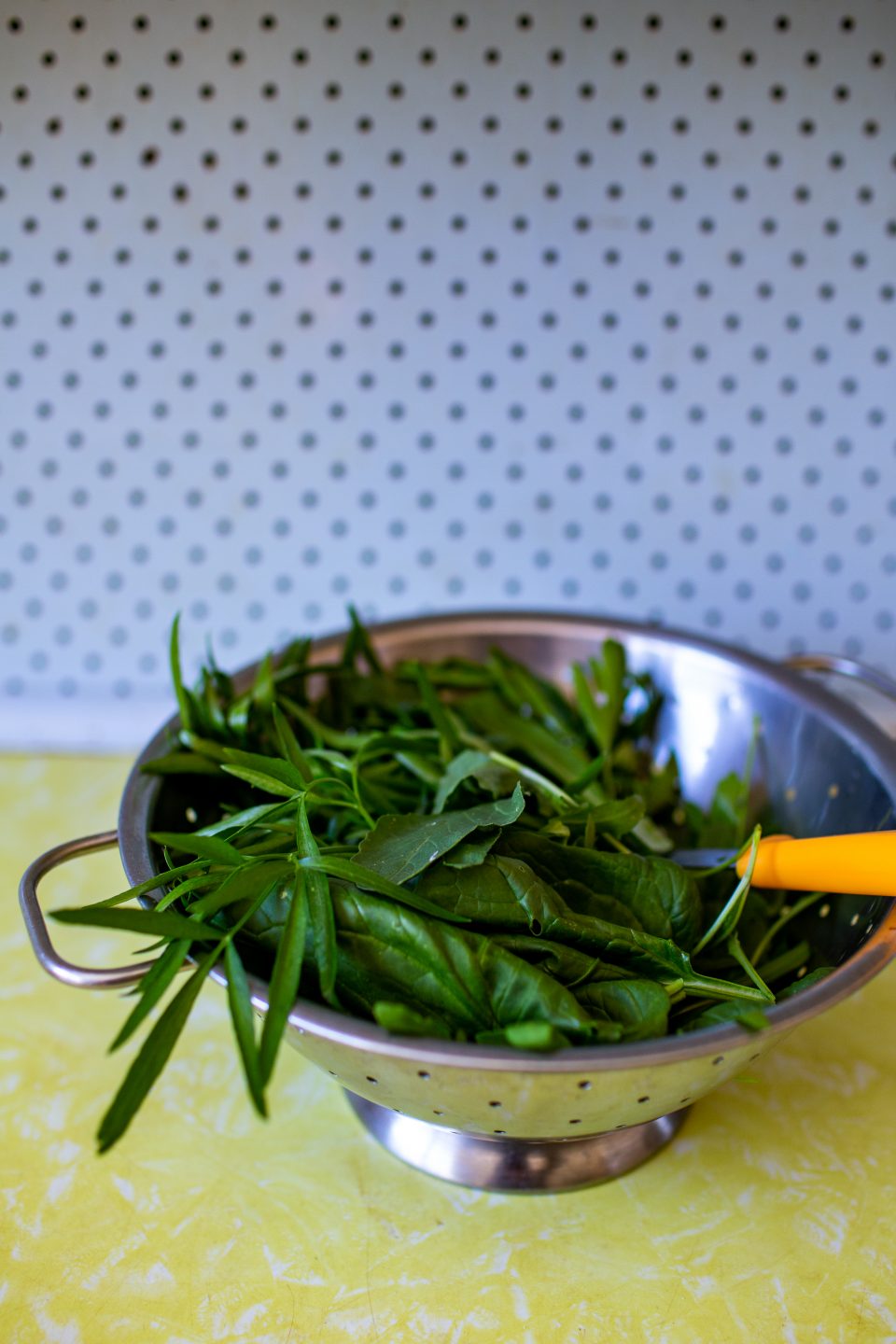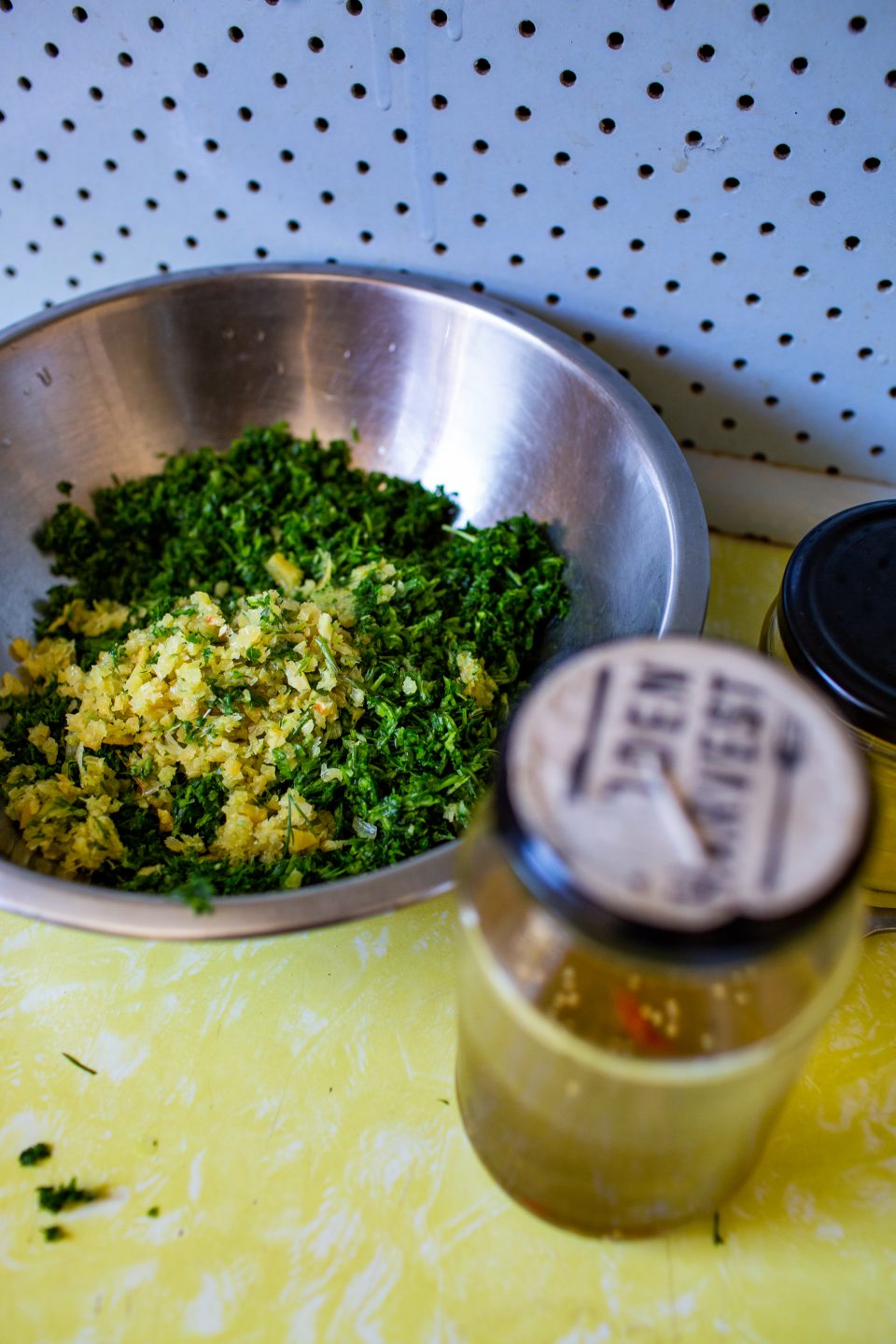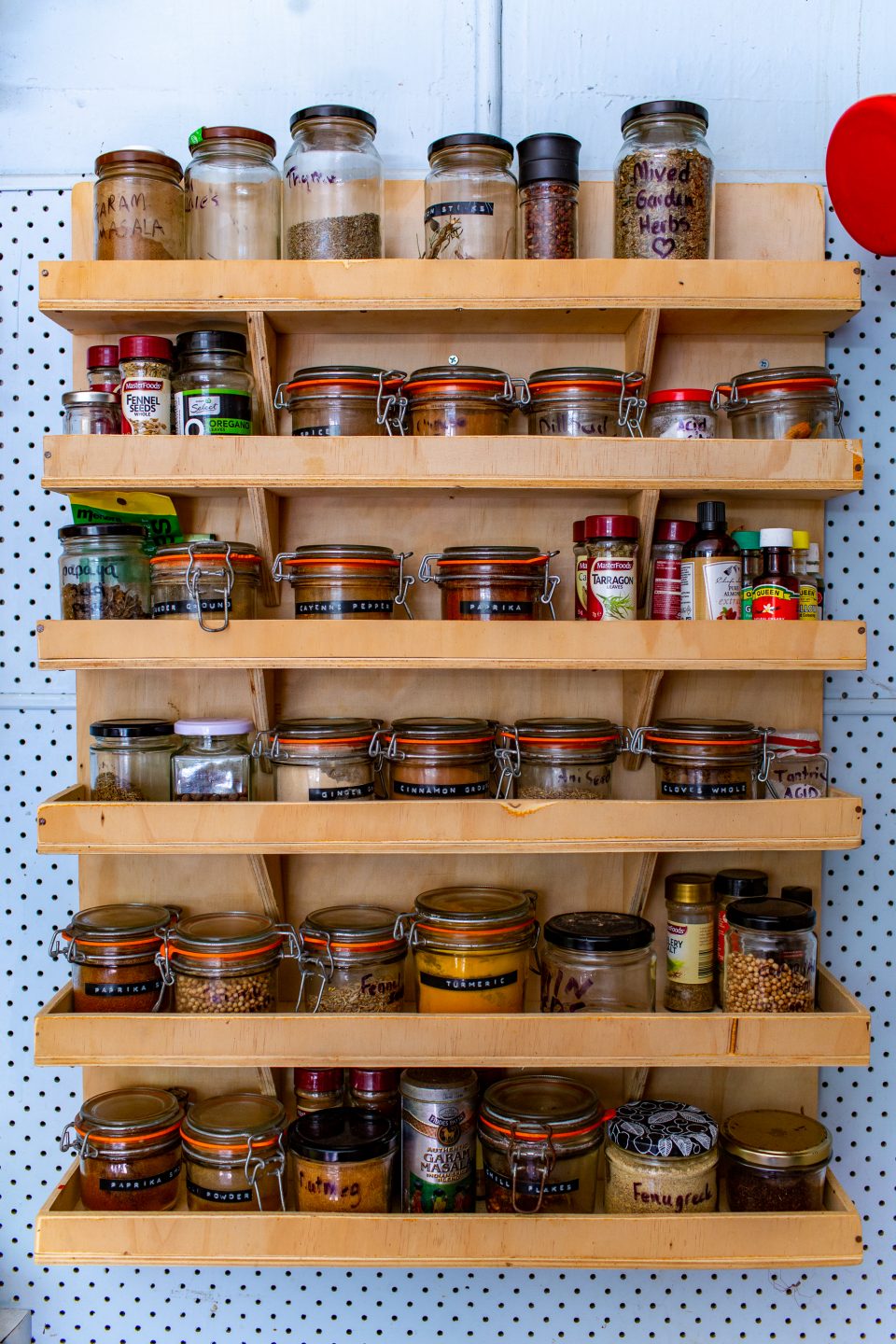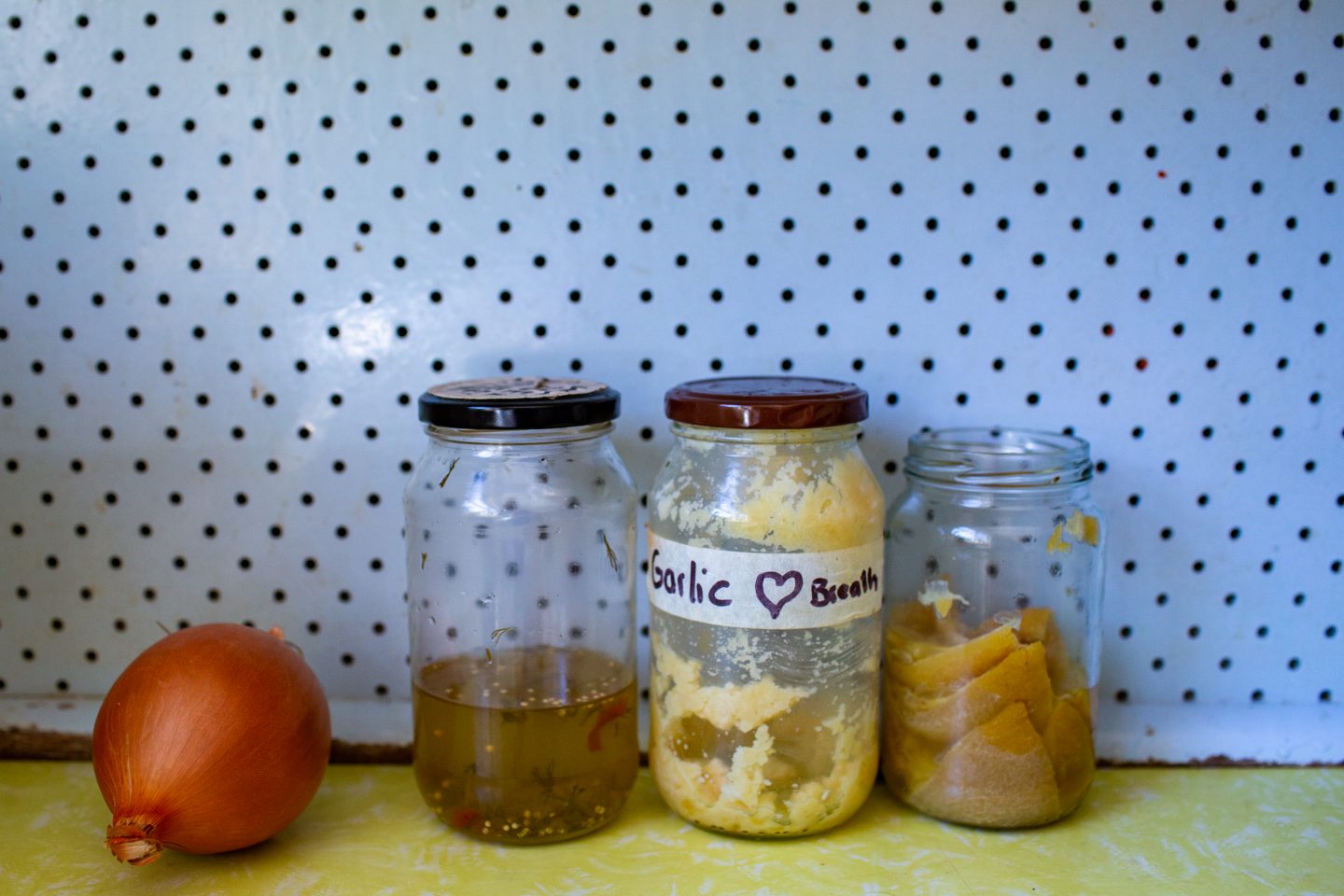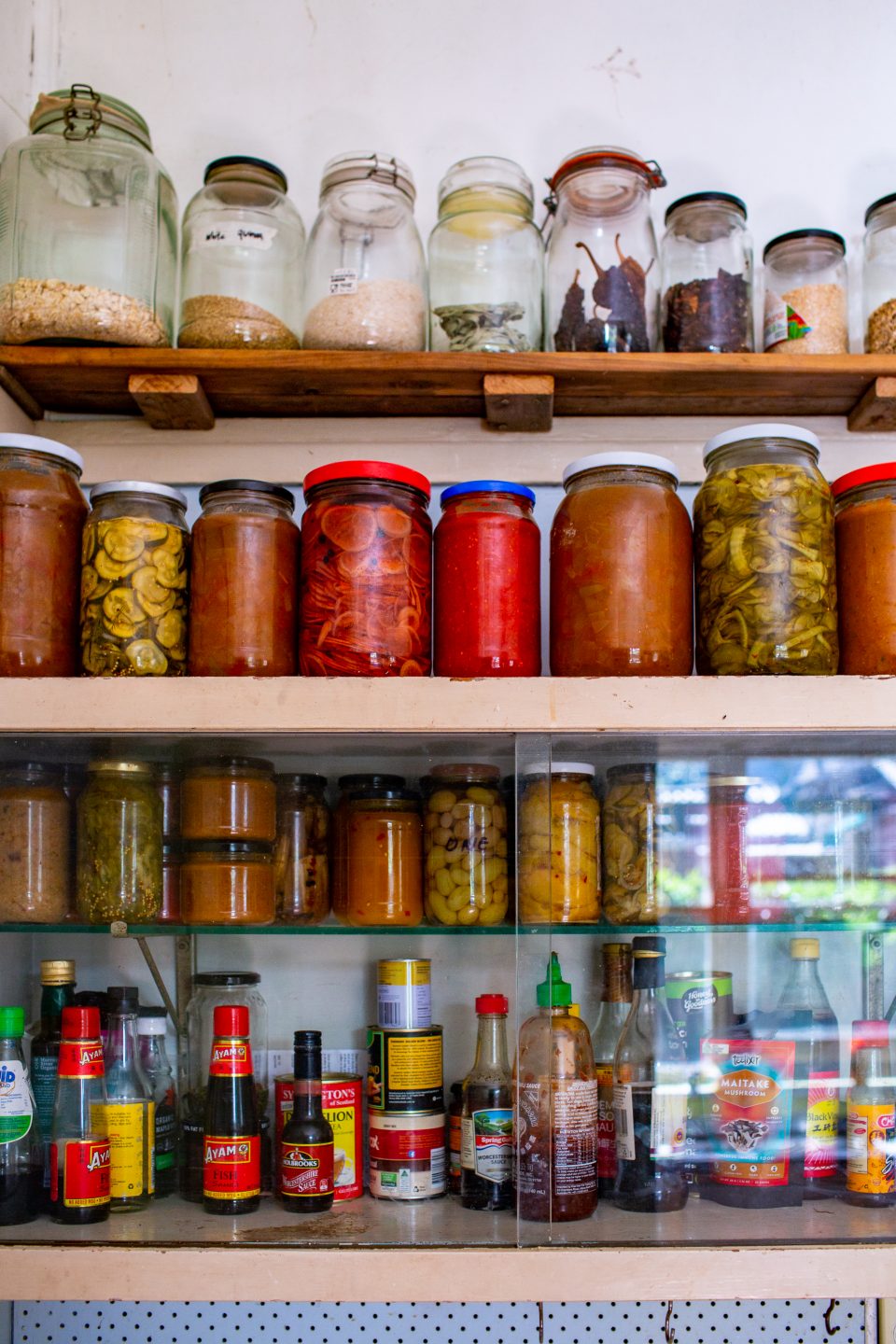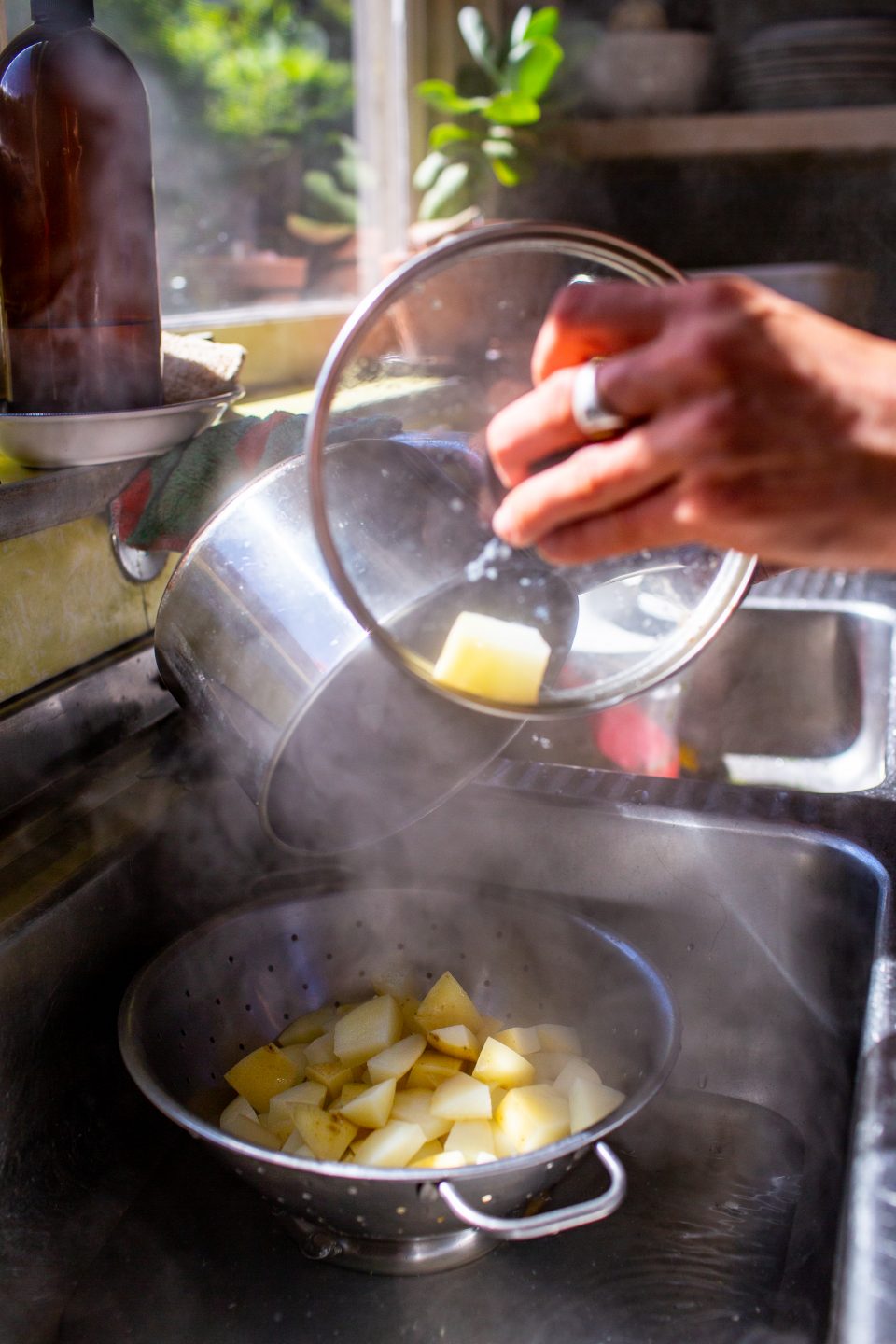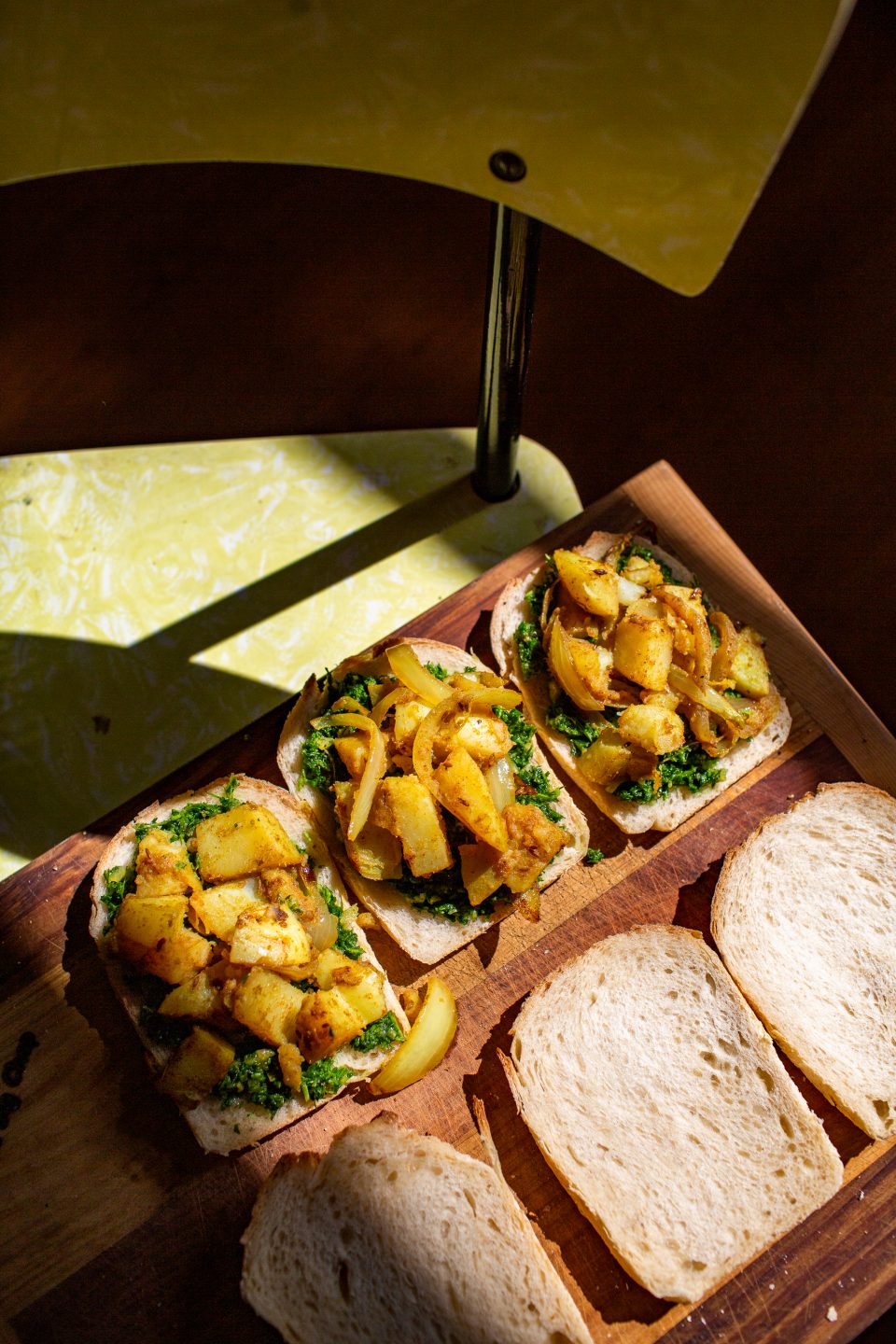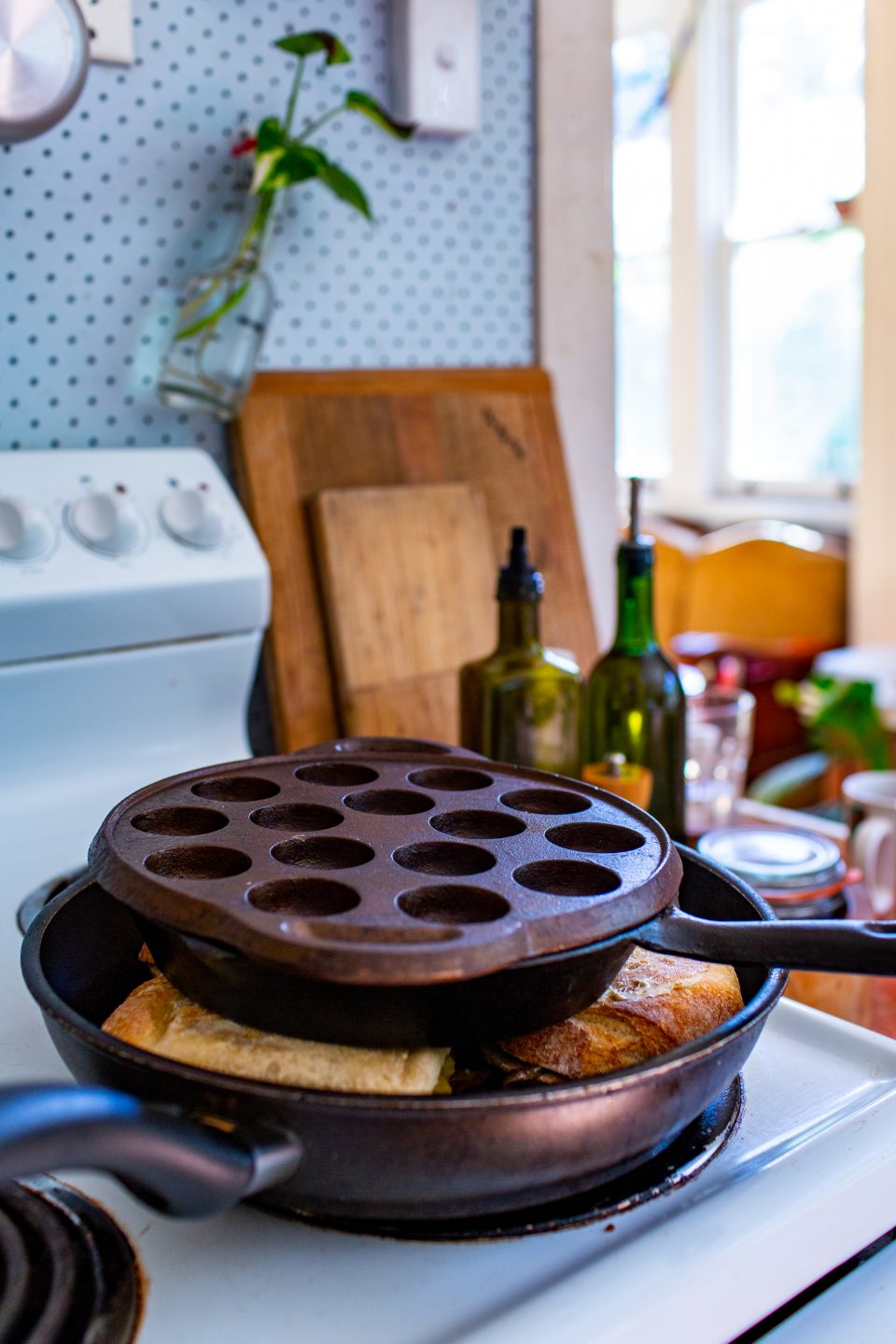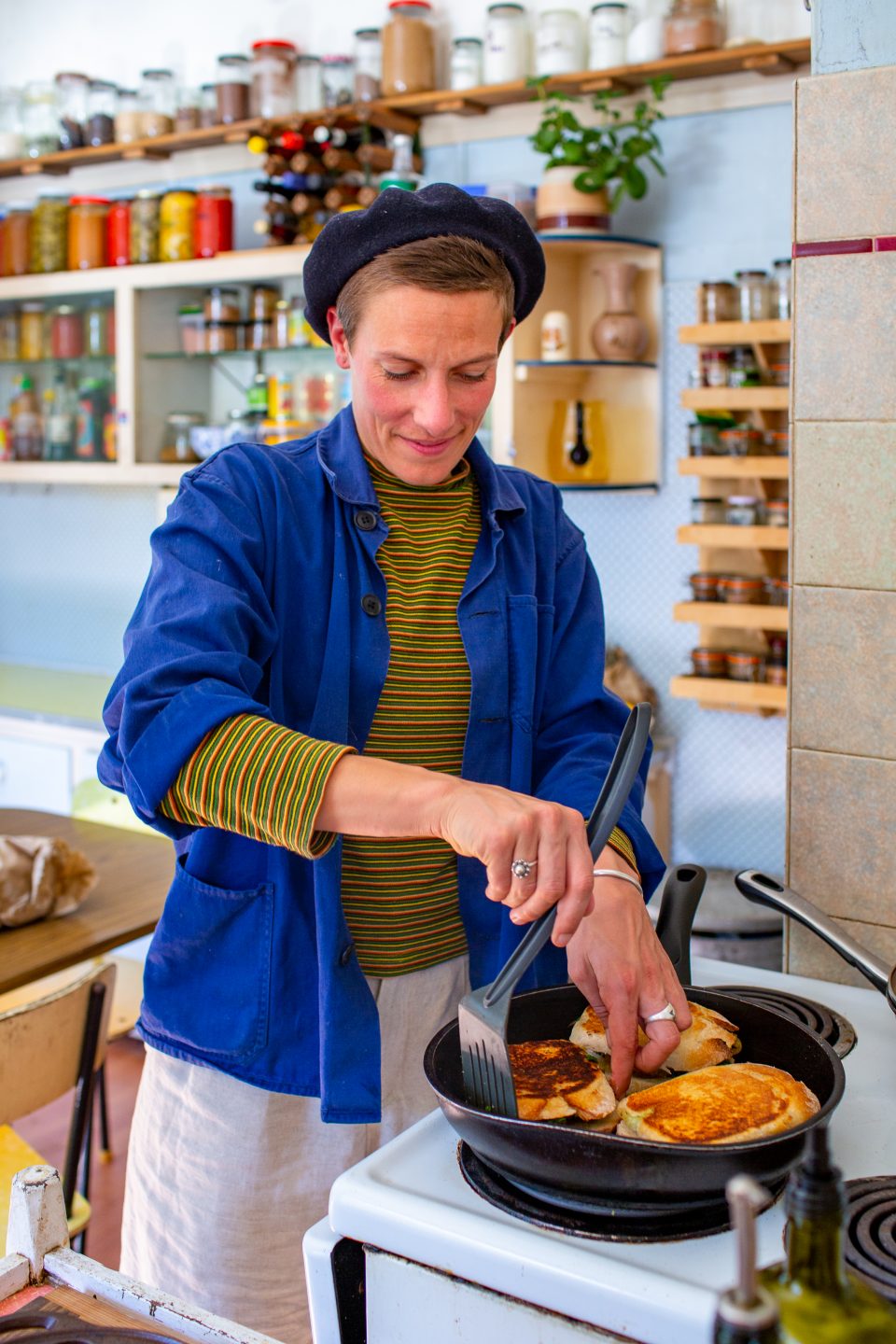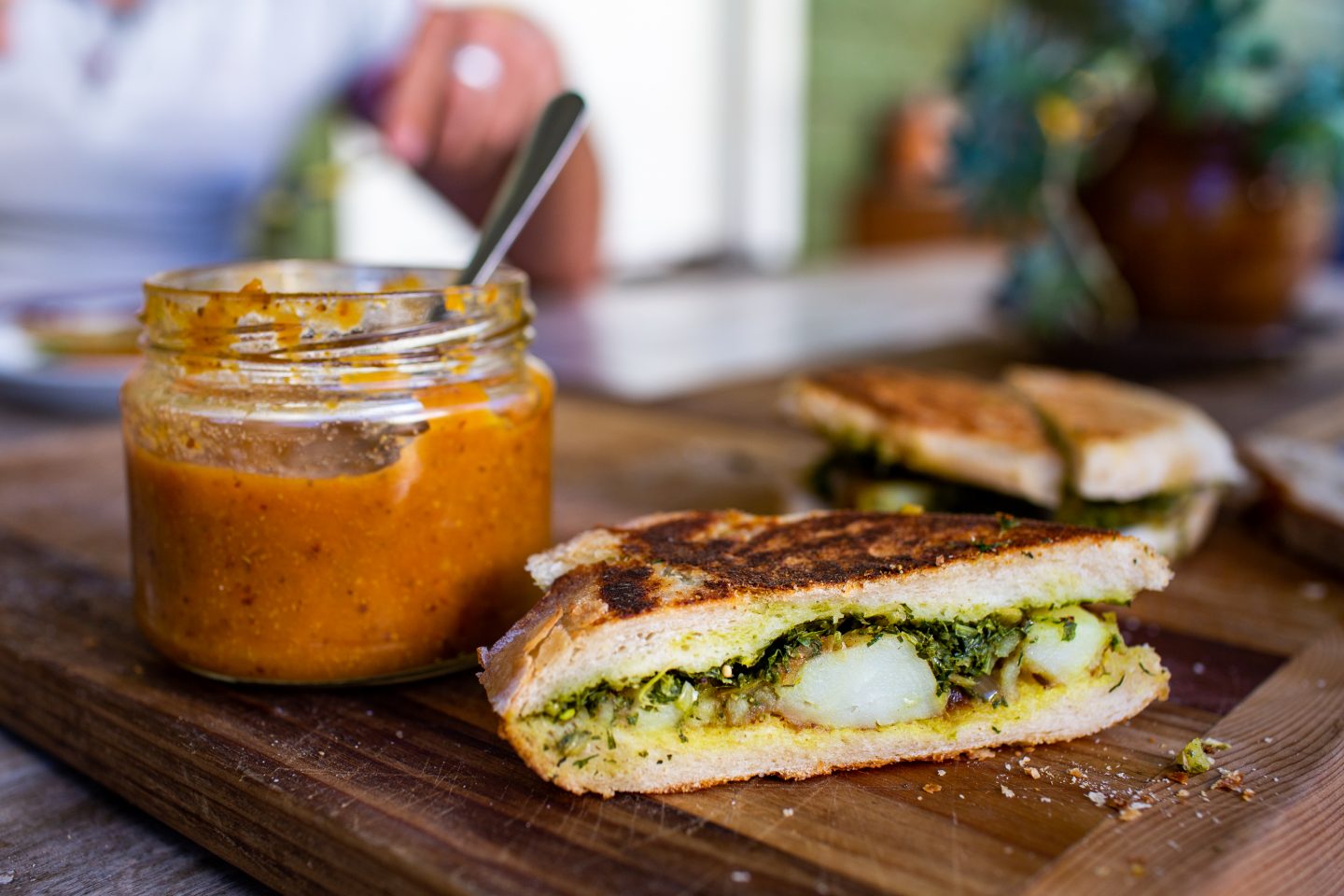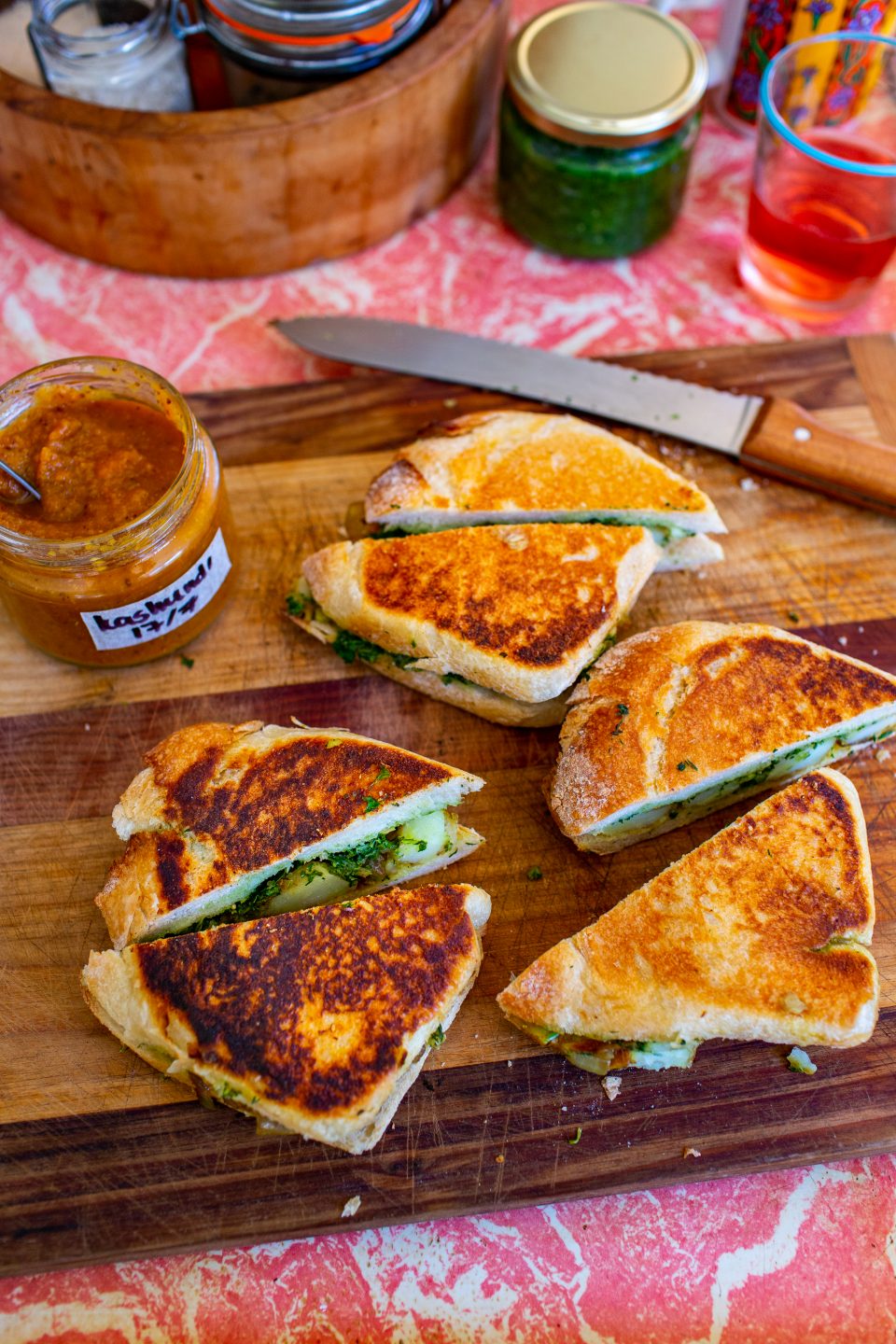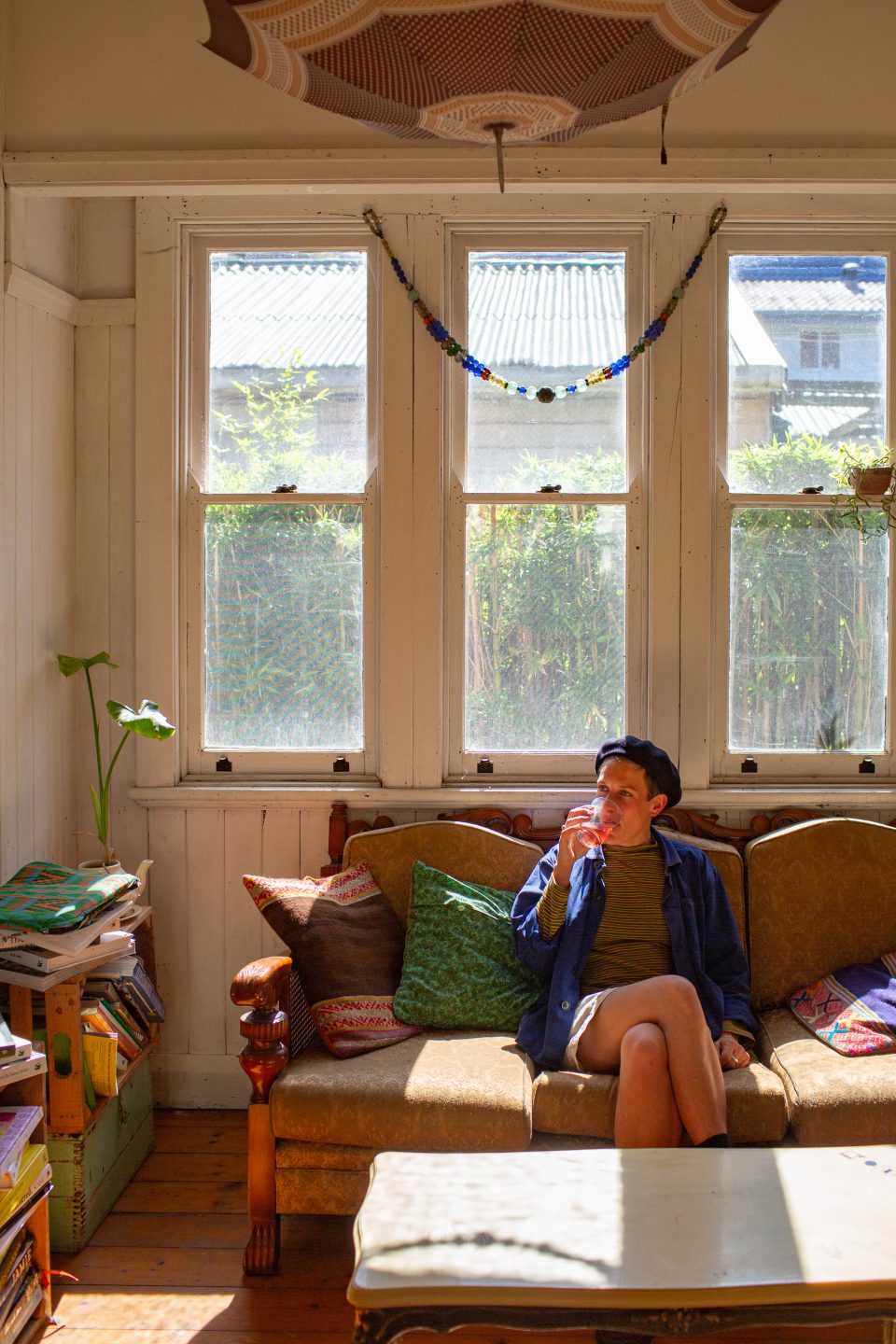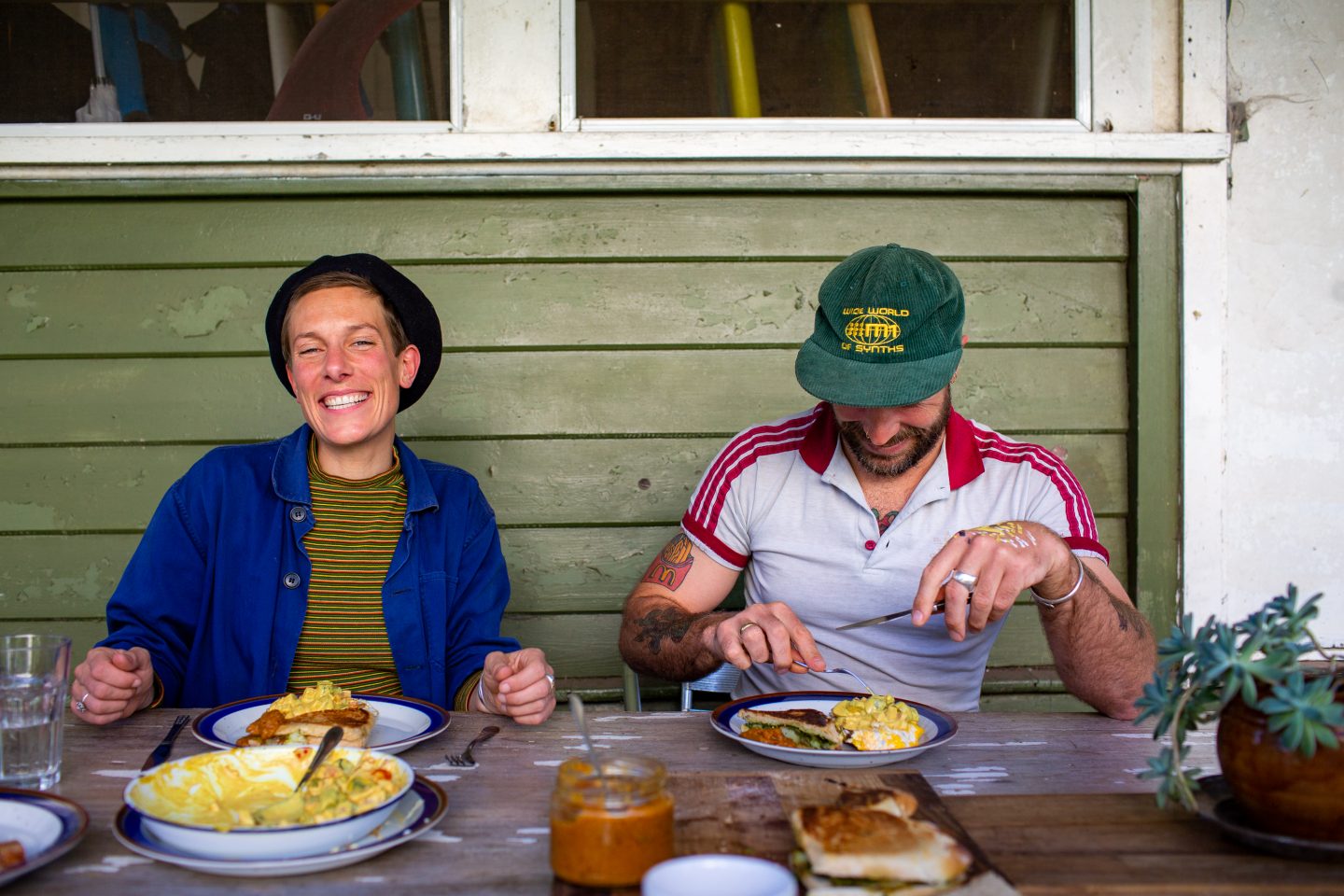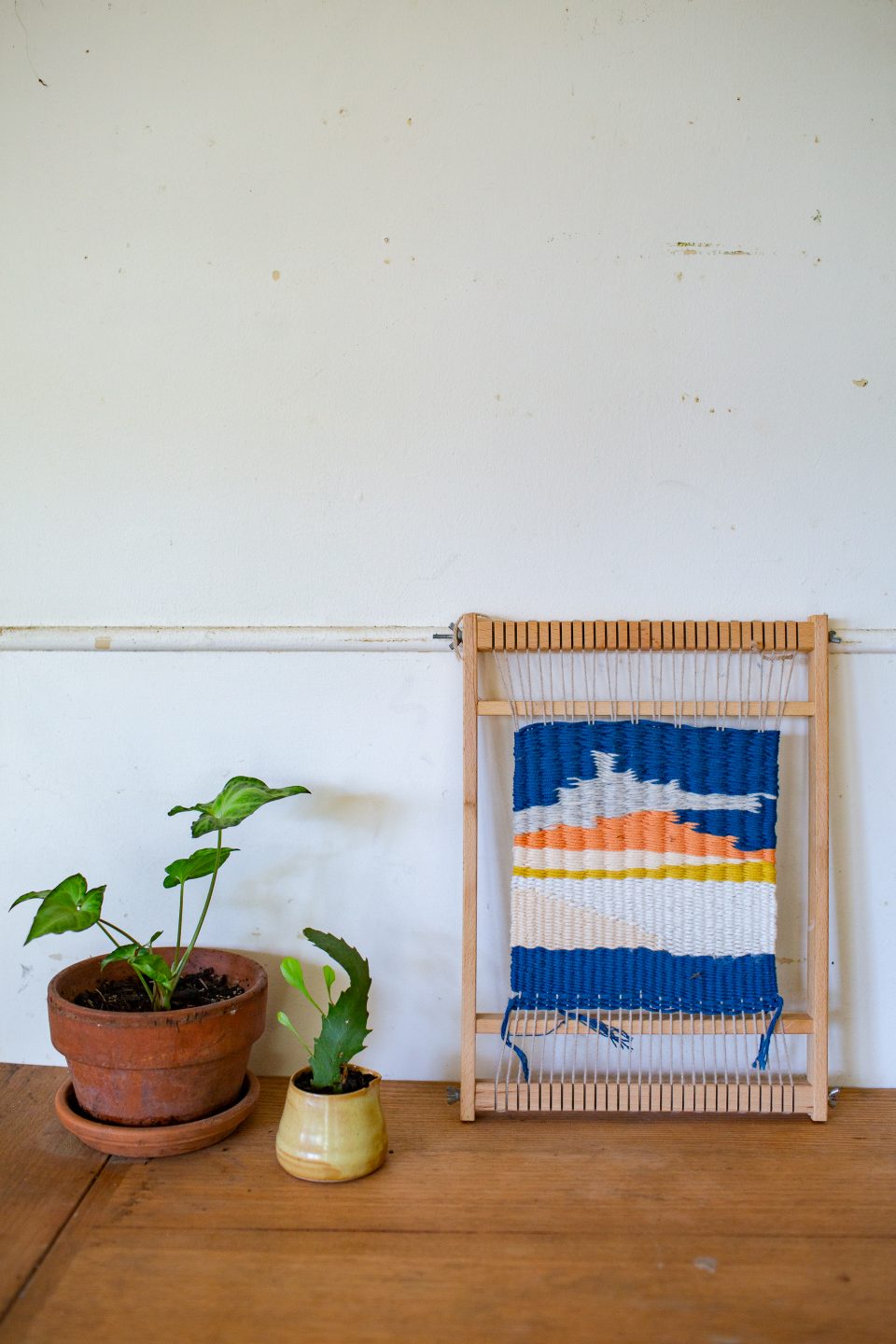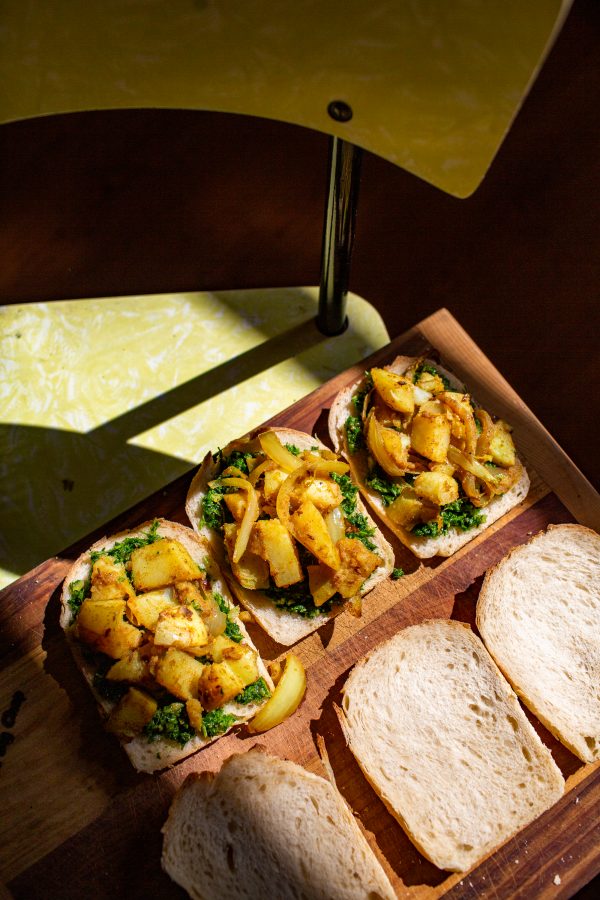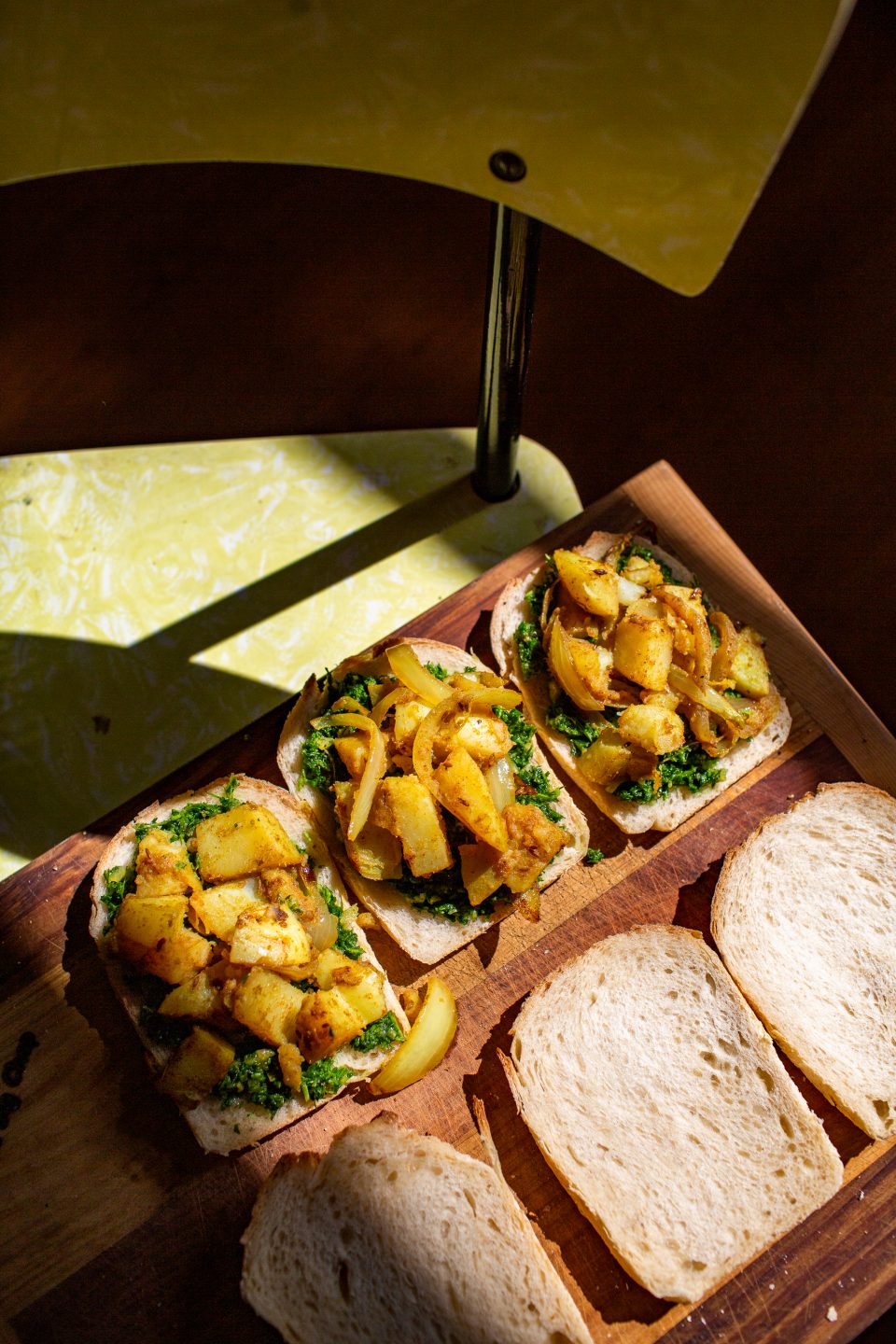 Surplus Herb Salsa Verde + Garam Masala Potatoes Toastie
Prep time: | Cook time: | Serves 4
SALSA VERDE
3 cups of green herbs incl. softer parts of the stem
2 cloves of garlic
1 tbsp preserved lemon
1/4 cup of leftover pickle juice or juice & zest of half lemon
1/2 cup of olive oil (add more to get desired consistency)
salt and pepper to taste
GARAM MASALA POTATOES
2 medium size potatoes
1/2 onion
3 tsp garam masala
1 tsp ground turmeric
1 tbsp cooking oil
grated cheese (optional)
salt and pepper to taste
8 slices of bread
Add the herbs, garlic and preserved lemon to a food processor and pulse until crumbly, scraping down the sides of the bowl with a spatula as needed. Continue pulsing and add the olive oil, lemon juice/pickle juice in a slow steady stream until well blended.
Wash and cut the potatoes (including skin) into bite size then cook in boiling water until soft. Drain the water and set aside.
Finely chop the onion and caramelise over low heat with cooking oil. Mix in the garam masala, cook for a couple of minutes or until fragrant then add in the boiled potatoes and turmeric. Mix well and season to taste.
Spread a thin layer of margarine on the outer side of the bread slices.
Then on the inner side, spread the salsa verde generously top with garam masala potatoes. You can add grated cheese here or omit it if going for a vegan version.
Cover the potatoes with bread slice (margarine side out) and grill on pan or on a toastie grill until crispy.