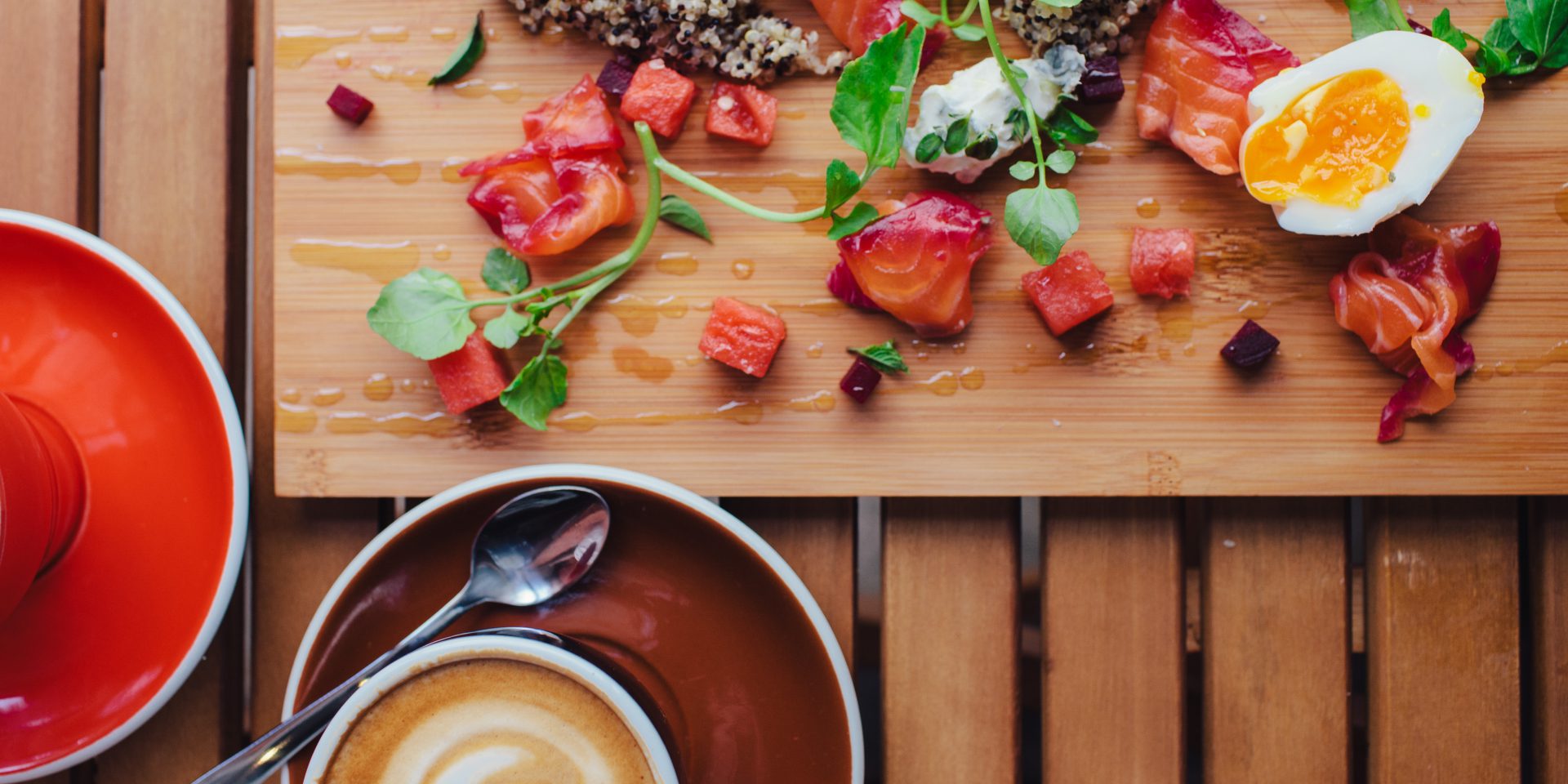 Toby Cutler of Salvage Specialty Coffee has been making gravlax (nordic cured salmon) for a while now. It all started when he wanted to cook his wife a special brunch. The first attempt he made was with mandarin rind and dill,  and he served it with burnt butter scramble eggs and fresh watercress. Who wouldn't love a special brunch like that? Lucky wife and lucky for us too, as Toby shares his gravlax recipe with us.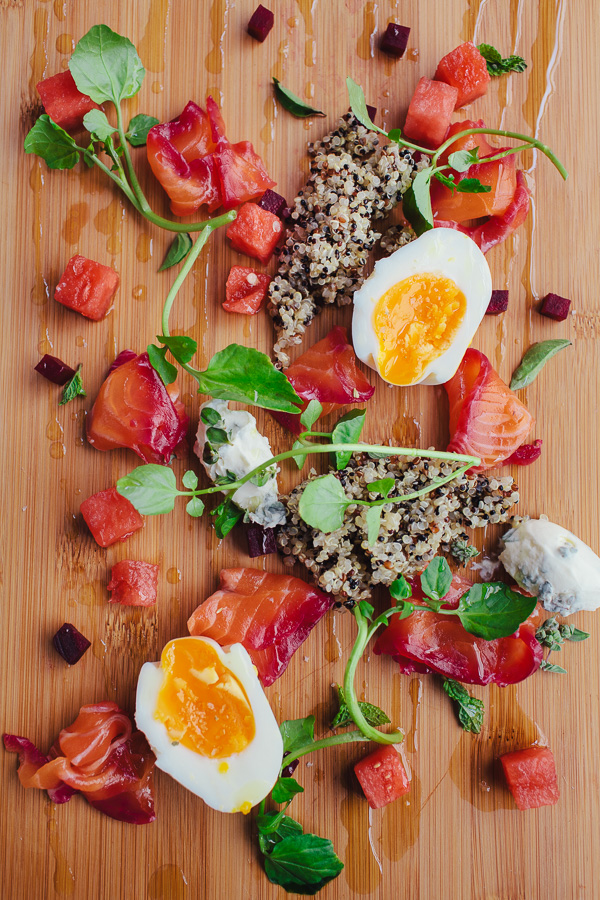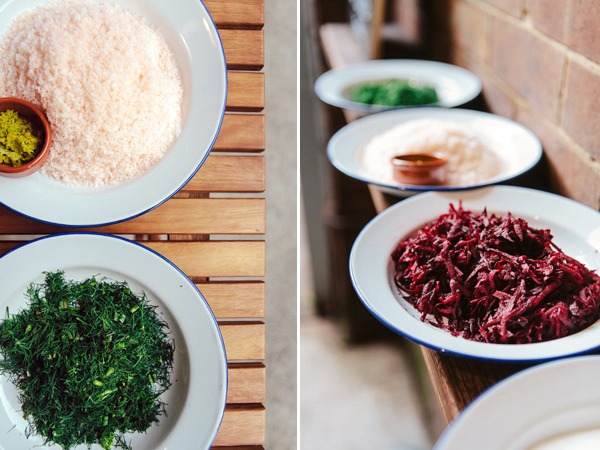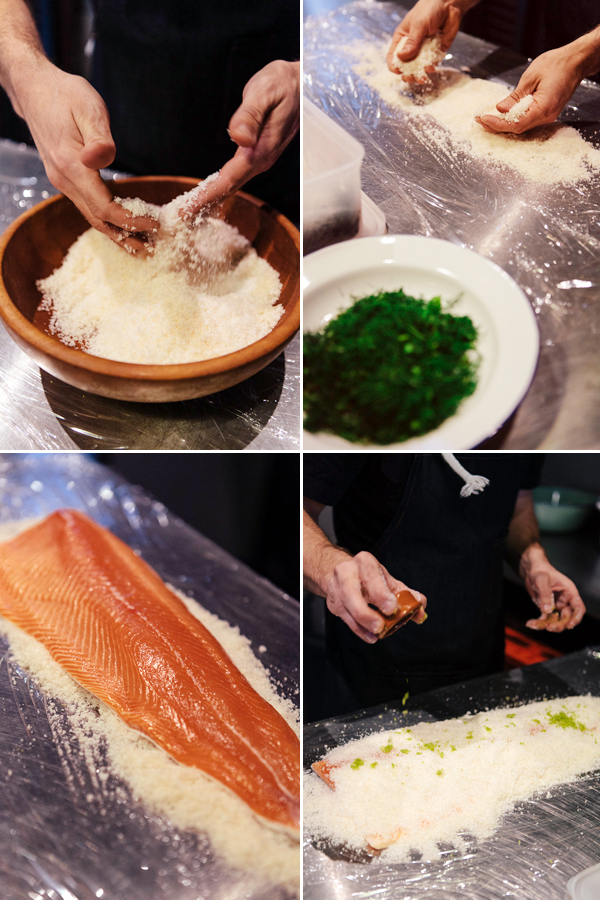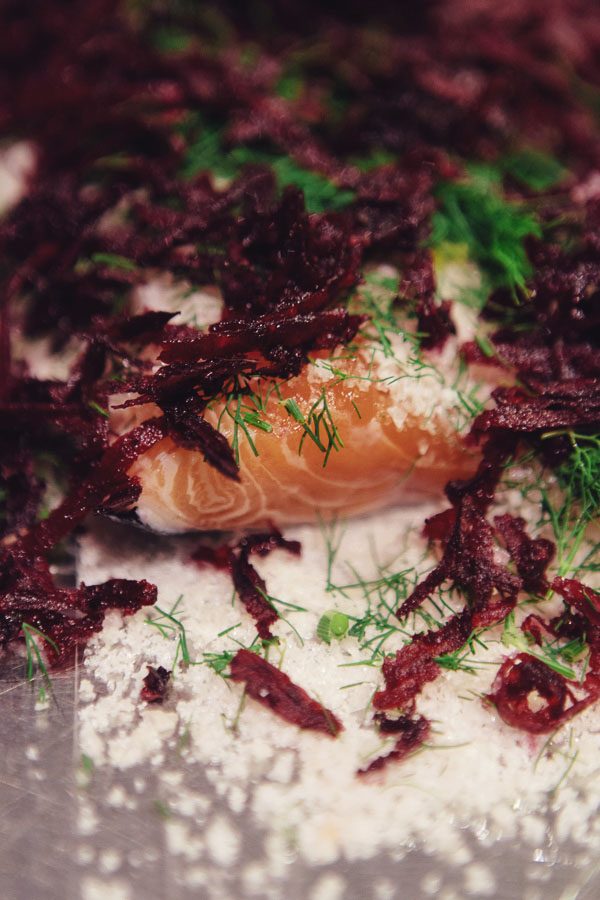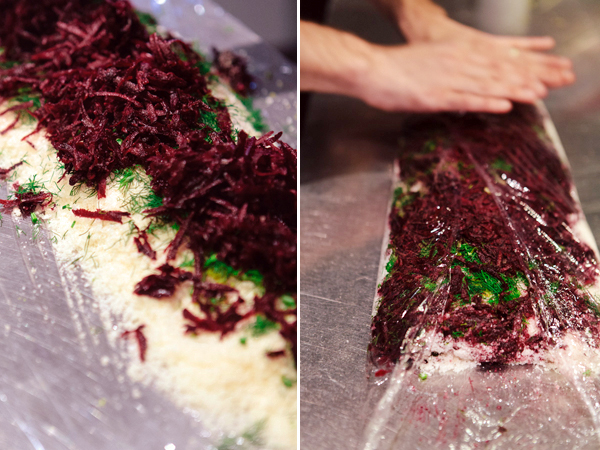 Use cling film to wrap the gravlax very tightly – making sure all the flavours seep right into the salmon flesh. After wrapping, store in the fridge with heavy weights on it.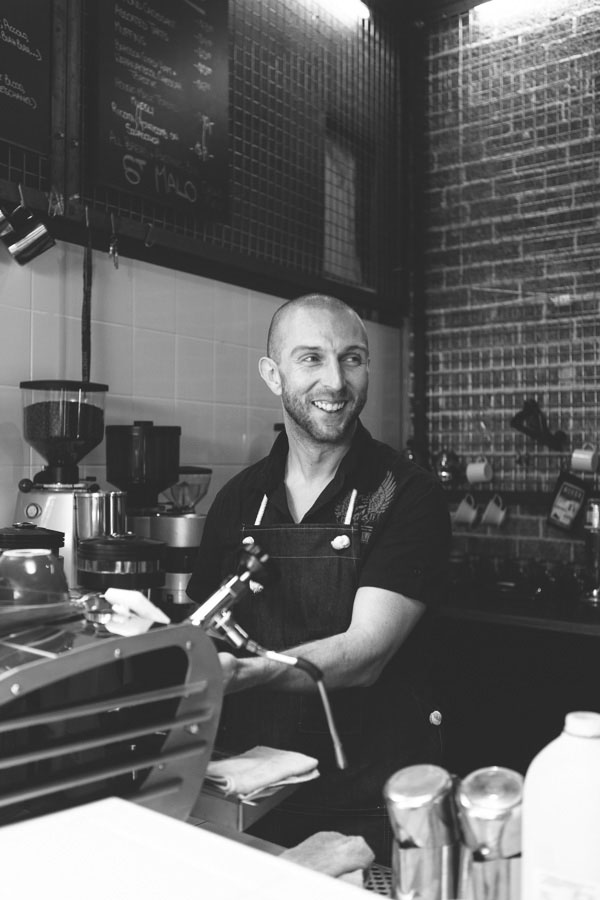 Who: Toby Cutler
Home is: The lower North Shore
Family origin: Australia/England
I can't live without my: Family
Occupation: Barista/Chef/Cafe owner of Salvage Specialty Coffee
Dream job: Working for myself and making things that people enjoy to eat and drink. I am basically doing it now!
Childhood taste: Cheesecake
I will always have in my pantry: Fennel seed, sea salt, and olive oil
The one place I must visit: Italy
Go to meal: Ragu and pasta. Love to cook it, love to eat it
3 Unforgettable meals: I only have one – On 26th May 2006, onion soup and fromage in the Latin Quarter, Paris with my wife
Perfect night in/out: Open fire, tasty bottle of red and oozy cheese on a board
My piece of Sydney: The rotunda at Observatory Hill in The Rocks
I do my groceries at: Harris Farm in Willoughby
Guilty pleasure: Definitely cheese!
Who does the dishes: I do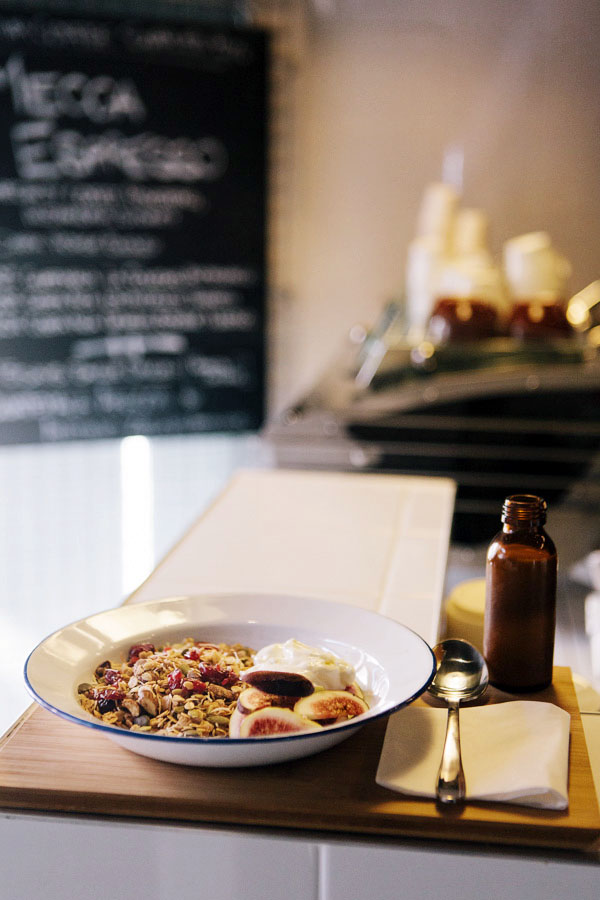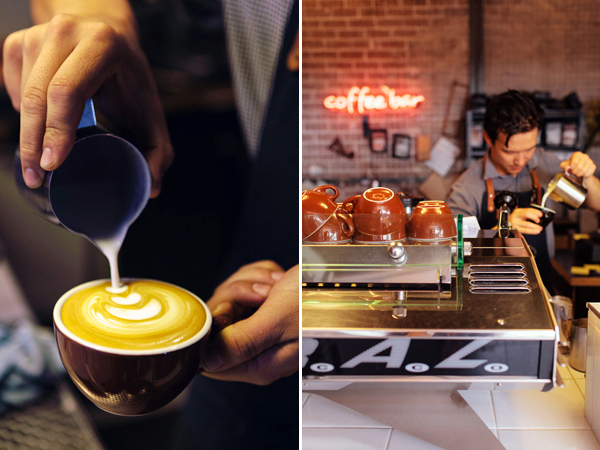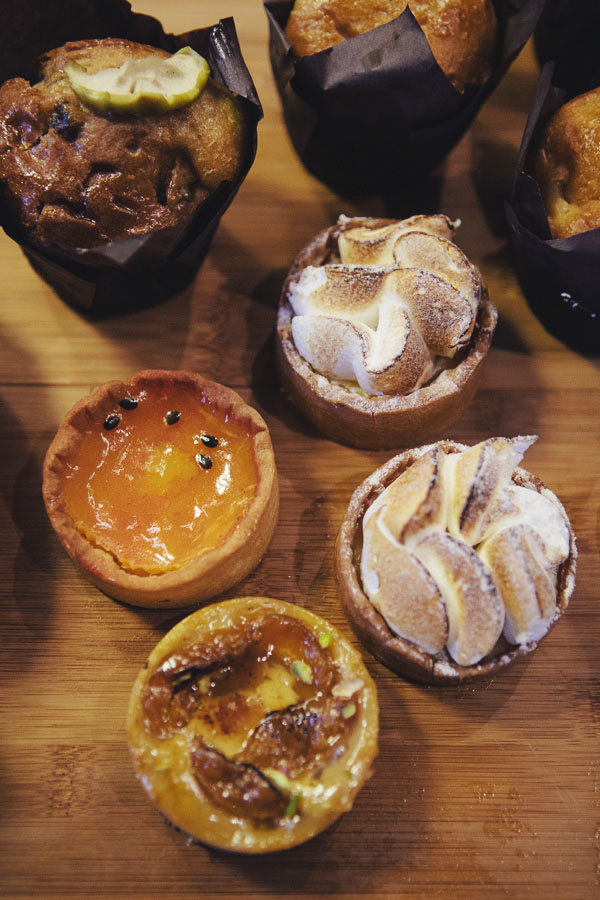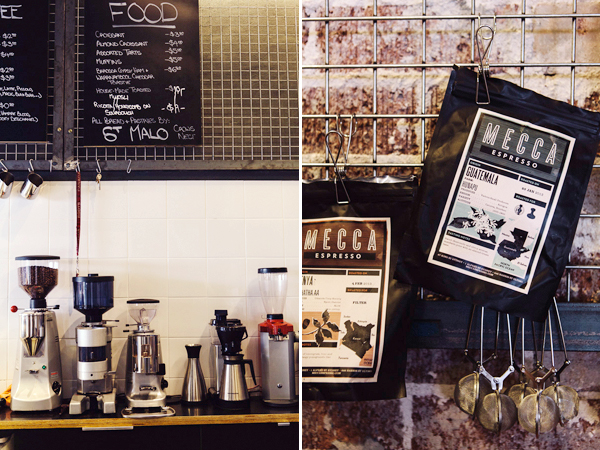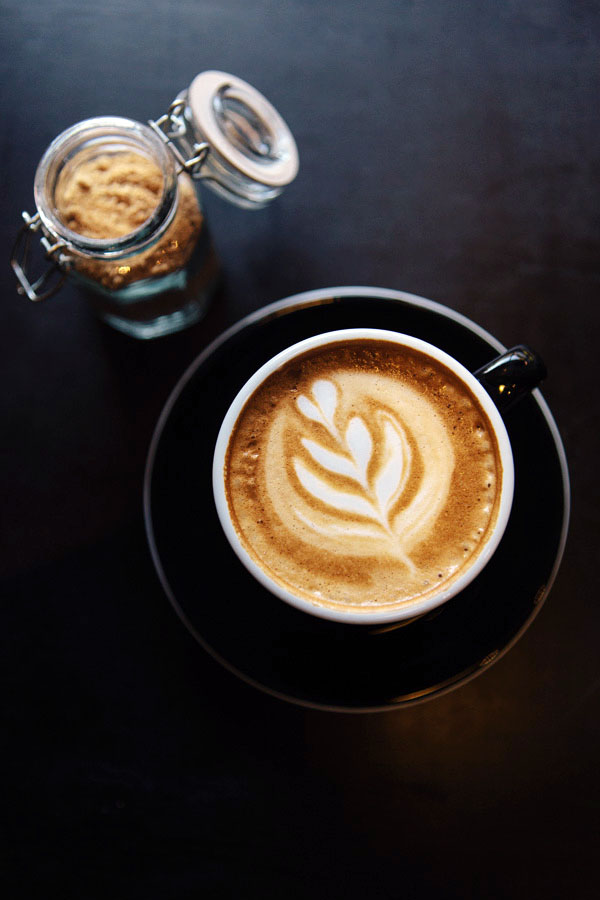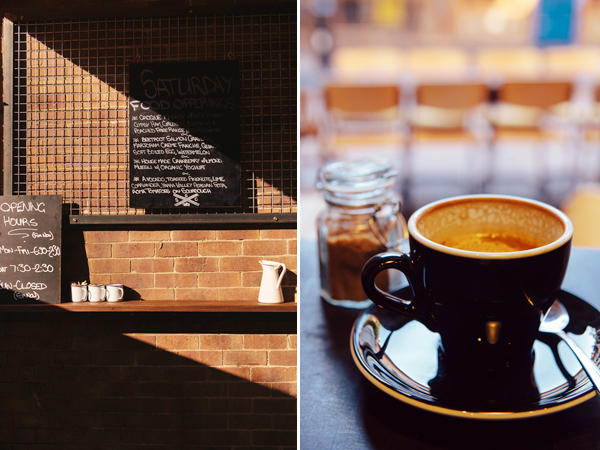 A few days later, I visited Toby at his cafe to check out how the gravlax turned out. He was very busy preparing this beautiful dish (as it was one of the most ordered dishes of the day), giving his full attention to detail both in taste and presentation.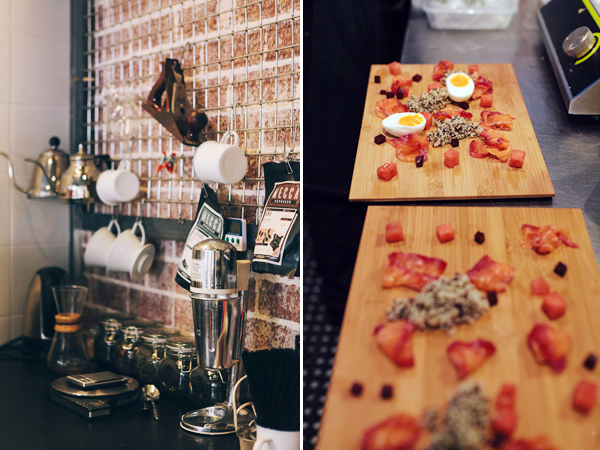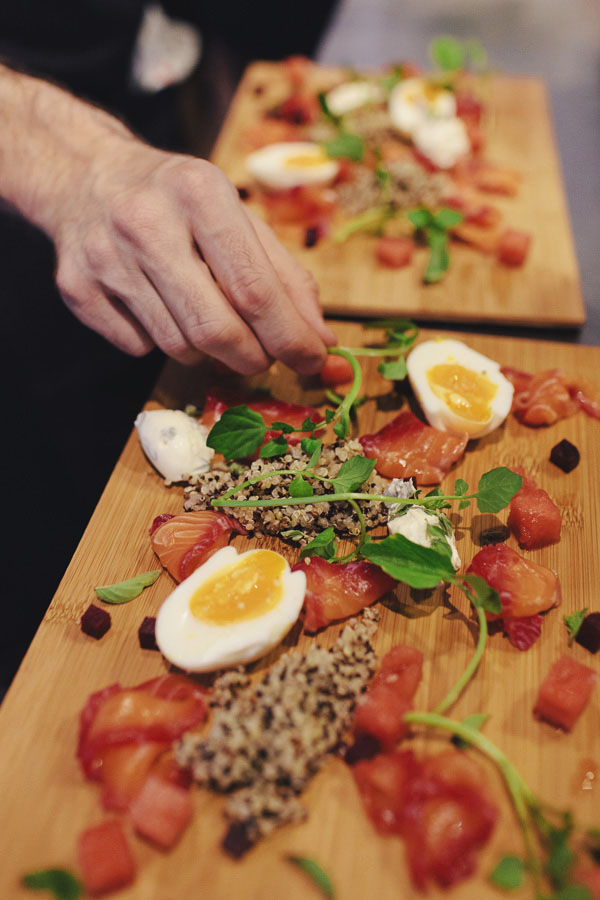 In his previous cafe, Toby found himself stepping into the kitchen one day whilst looking for a new chef. The more cooking he did, the more he realised how much he loved it! Since then Toby has been experimenting with recipes, giving them their own unique twist.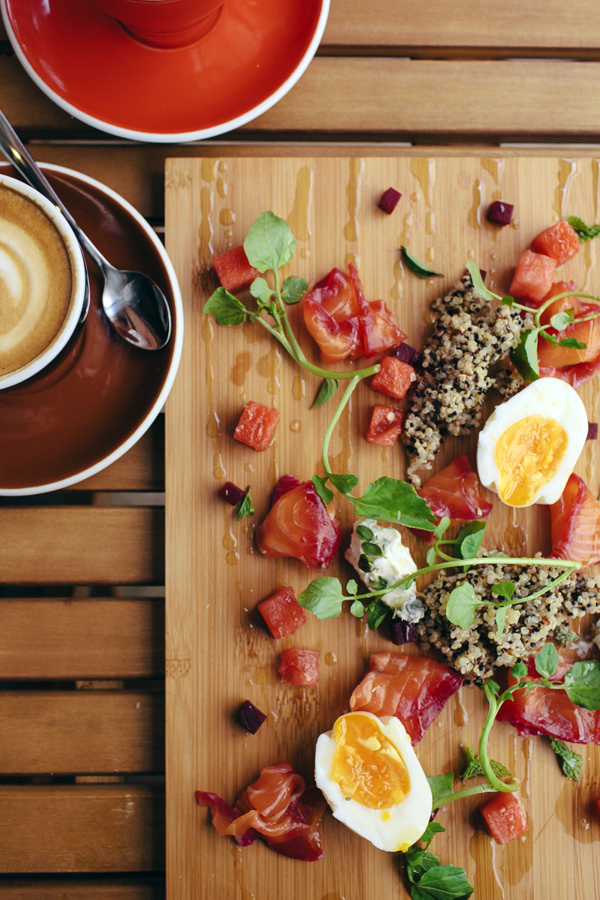 Toby's gravlax – served with cubed beetroot & watermelon, quinoa, marjoram creme fraiche, soft boiled egg w/ fennel salt, watercress, marjoram, dill & lemon basil. Drizzled lightly with olive oil & lime juice.
Below are just some of the dishes offered on their weekend menu. Each was executed deliciously and presented beautifully.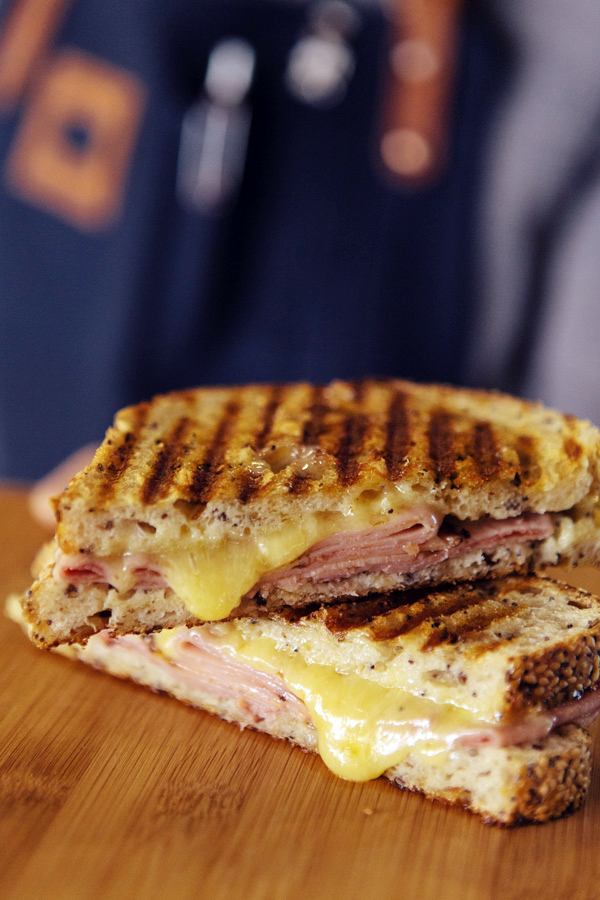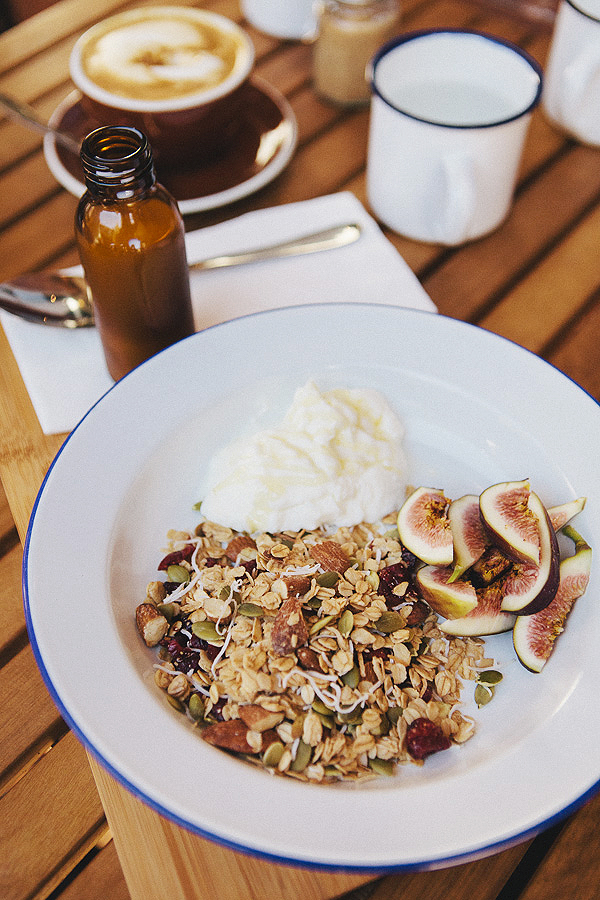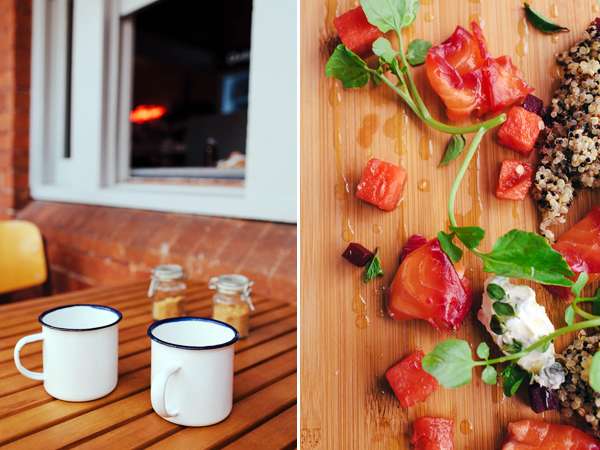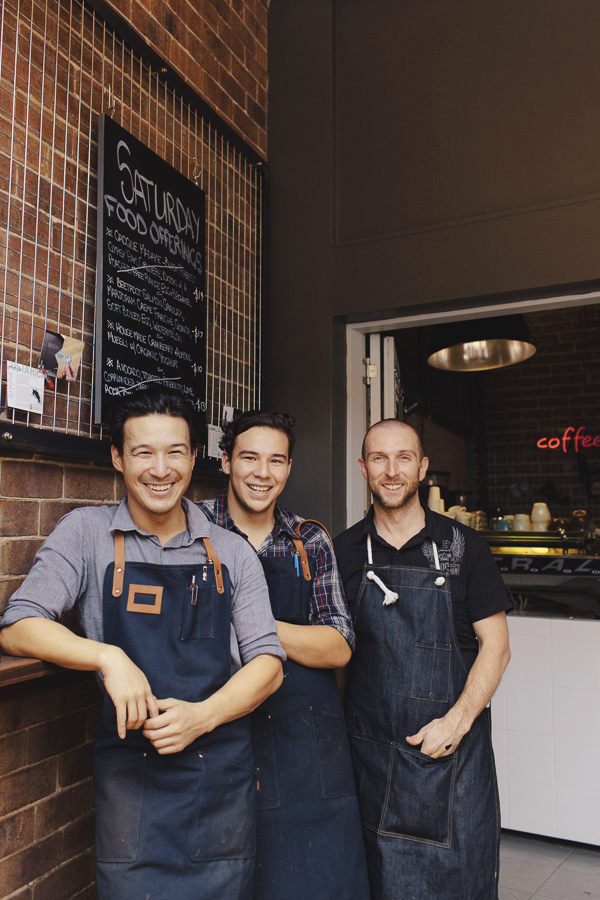 From the left: Dan of Artificer, Matt and Toby – three mates who share their passion and love for coffee and good food to Artarmon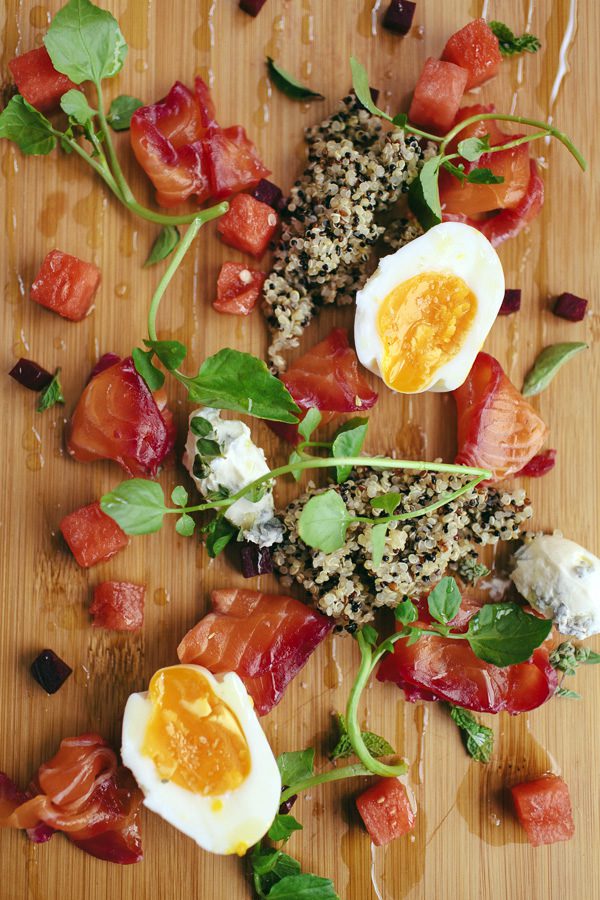 Beetroot Gravlax
Prep time: | Cook time: | Serves 10
1.4kg side of salmon
250g salt
250g sugar
2 bunches of dill (roughly chopped)
2 large beetroot (grated)
zest of half a lime
a shot of snaps or vodka (optional)
cooked quinoa
small cubes of watermelon and beetroot
watercress, lemon basil, marjoram
soft boiled egg
creme fraiche
olive oil
lime juice
Lay 3 sheets of cling wrap overlapping on the counter or your kitchen bench top.
Mix sugar and salt together and place half of the mixture down on the cling wrap.
Place salmon skin side down on the sugar/salt.
Evenly coat the salmon with the remainder of the mixture followed by the lime zest, chopped dill & grated beetroot.
Wrap the salmon firmly in the cling wrap and refrigerate with a weight on top. (I used a wooden board and sat a jar on top.)
After 24 hours, remove salmon from the cling wrap and wash under cold water to remove residual sugar/salt.
Slice thinly and serve with cubed beetroot and watermelon, quinoa, marjoram creme fraiche, soft boiled egg w/ fennel salt, watercress and a variety of fresh herbs (marjoram, dill & lemon basil.)
Final touch, dress the board lightly with olive oil & lime juice.