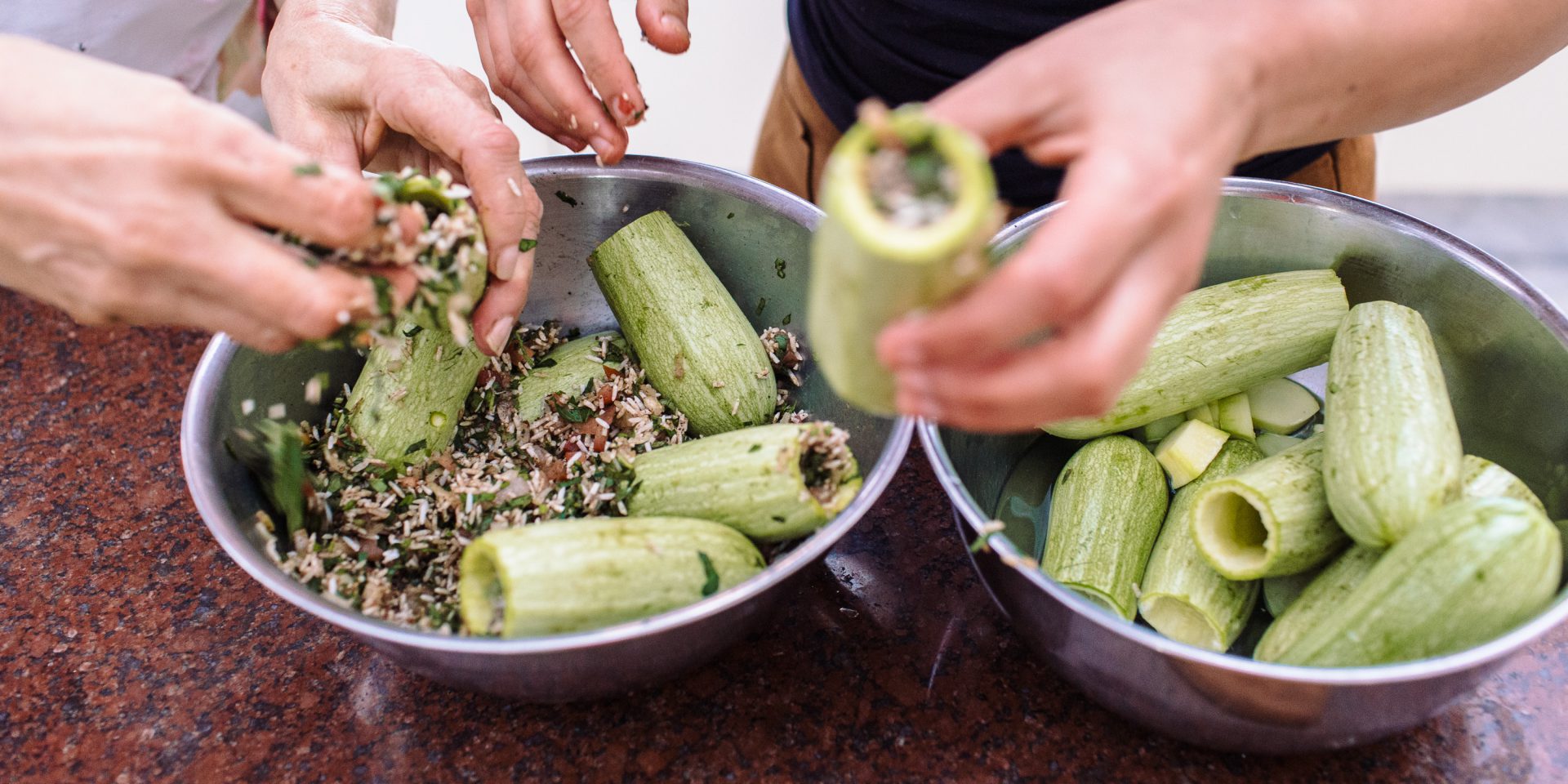 Growing up, Jacinta would have family dinner around the table every night, so meal time was always an important time for everyone in her house. She feels really grateful to have grown up with a cultural diversity that includes great homemade food. Her Mum is Australian but she cooks the best Lebanese food I've ever tasted. Her Dad grew up in a village in North Lebanon. Jacinta had the privilege of visiting it earlier this year and seeing what remains of her Dad's childhood home. Food is a really important part of the culture in Lebanon and in her Dad's village you can get a sense of how much time and effort goes into cultivating the land and preparing dishes to share with family and friends. Jacinta said, a lot of Lebanese food you get in restaurants here isn't authentic, mainly because the real stuff can take quite a bit of time to prepare.
Jacinta and her Mum decided to make stuffed zucchinis as well as the lamb and rice dish because this is what was served to her (amongst other things) at a tiny outdoor restaurant in her Dad's village earlier this year. The zucchinis were grown in their vegetable garden. Jacinta said, "I can imagine my Dad eating similar food when he grew up and I think it is something that is common in many mediterranean cultures." The grey zucchinis are perfect for this dish as they are much more firm to have the stuffing in. You can use the scooped out flesh for an omelette – nothing goes to waste. Another favourite by the Younans is the lentil and basmati side dish that's cooked over low heat for a while with caramelised onion was really really flavoursome and easy to make!
Place 1 cup of brown lentils in a saucepan with salt and 3 cups of water. Bring to boil over high heat. Add another cup of cold water and boil for about 15 minutes. Meanwhile heat oil in a frying pan over high heat and cook 5  large brown onions that have been finely chopped, stirring regularly until they are caramelised and golden. When onions are golden, remove them from oil and place into the saucepan with the lentils. Add ¾ cup rice and cook over low heat until water has been absorbed and the lentils and rice are tender/cooked through.
I had a great afternoon watching Jacinta and her Mum doing their magic in the kitchen. The Lebanese luncheon was such a delight and I have cooked these recipes a couple of times now. Give it a go for one of those dinner party you will host. Most of the dishes can be prepared well in advance and can be a fun activity to do with your family members.
Home is
Wherever I decide it to be, so right now it's Sydney.
Family origin
My Dad is Lebanese and my Mum is Australian.
I can't live without
I'm pretty sure if you cut me open I'd bleed green tea.
Occupation
Personal Trainer and body image coach.
Dream Job
Whatever inspires me over time.
Currently I'm obsessed with
Self-development and NLP (Neuro-Linguistic Programming).
Childhood taste
Mangoes! Hot summer days spent in the pool, rollerblading around my neighbourhood and eating mangoes.
I will always have in my pantry
Organic Eggs.
I learnt to cook from
My mum who isn't even Lebanese but cooks the best Lebanese food I've ever tasted - what a woman!
Currently I'm listening to
Maya Jane Coles, Jamie XX and the original Blade Runner soundtrack.
One day I must visit
My Dad's village was the top of my bucket list, but now that I have done that I think South America is next for me.
Go to meal
Eggs on toast. Quick and easy when I'm in a hurry.
I am really good at
Eating. I eat a lot. It's a skill.
The unforgettable meal
Chateaubriand at Hawksmoor in London.
My piece of Sydney
Sunday breakfast at Bar Zini in Pyrmont.
Guilty pleasure
Cheese & crackers.
Who does the dishes
Whoever didn't do the cooking.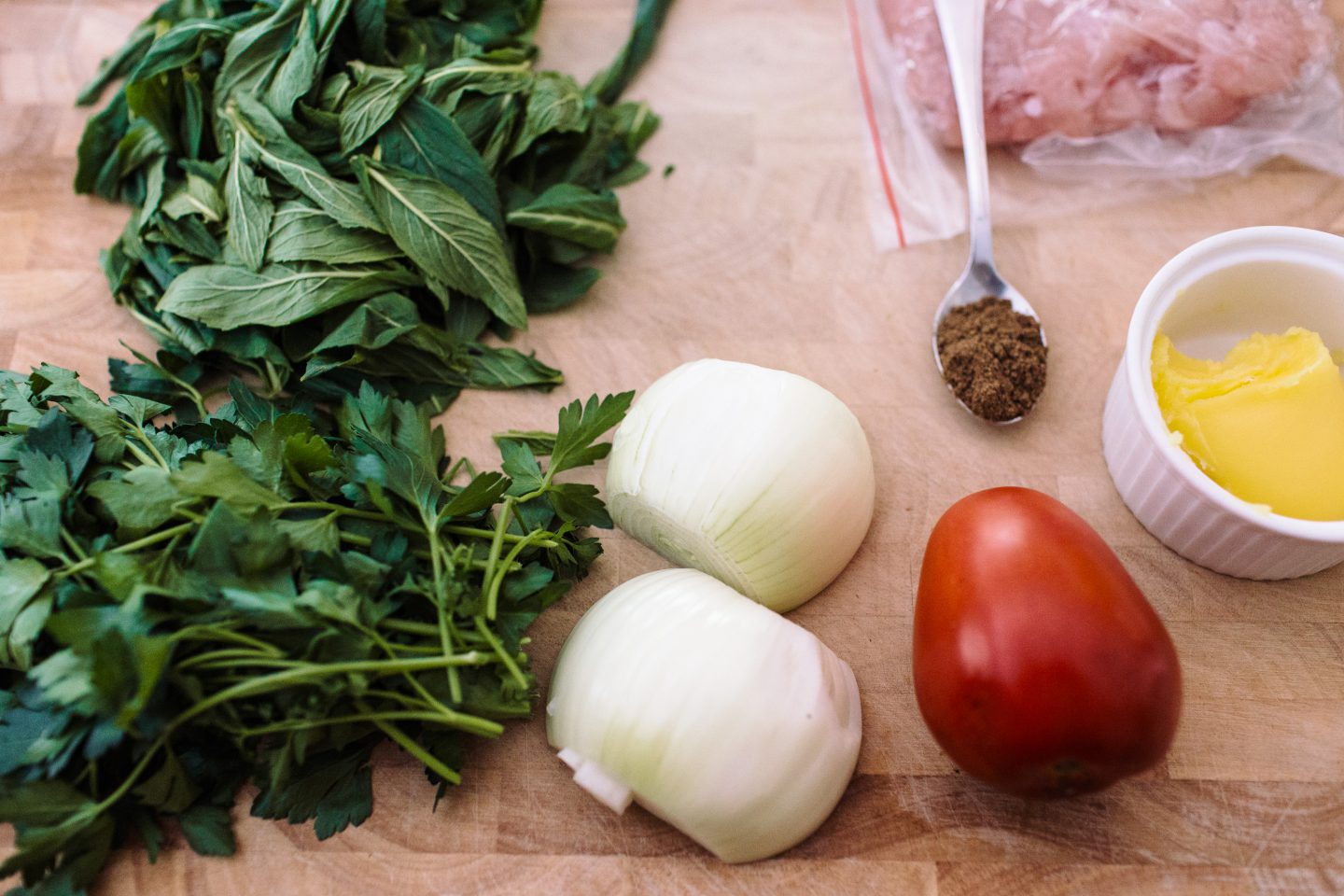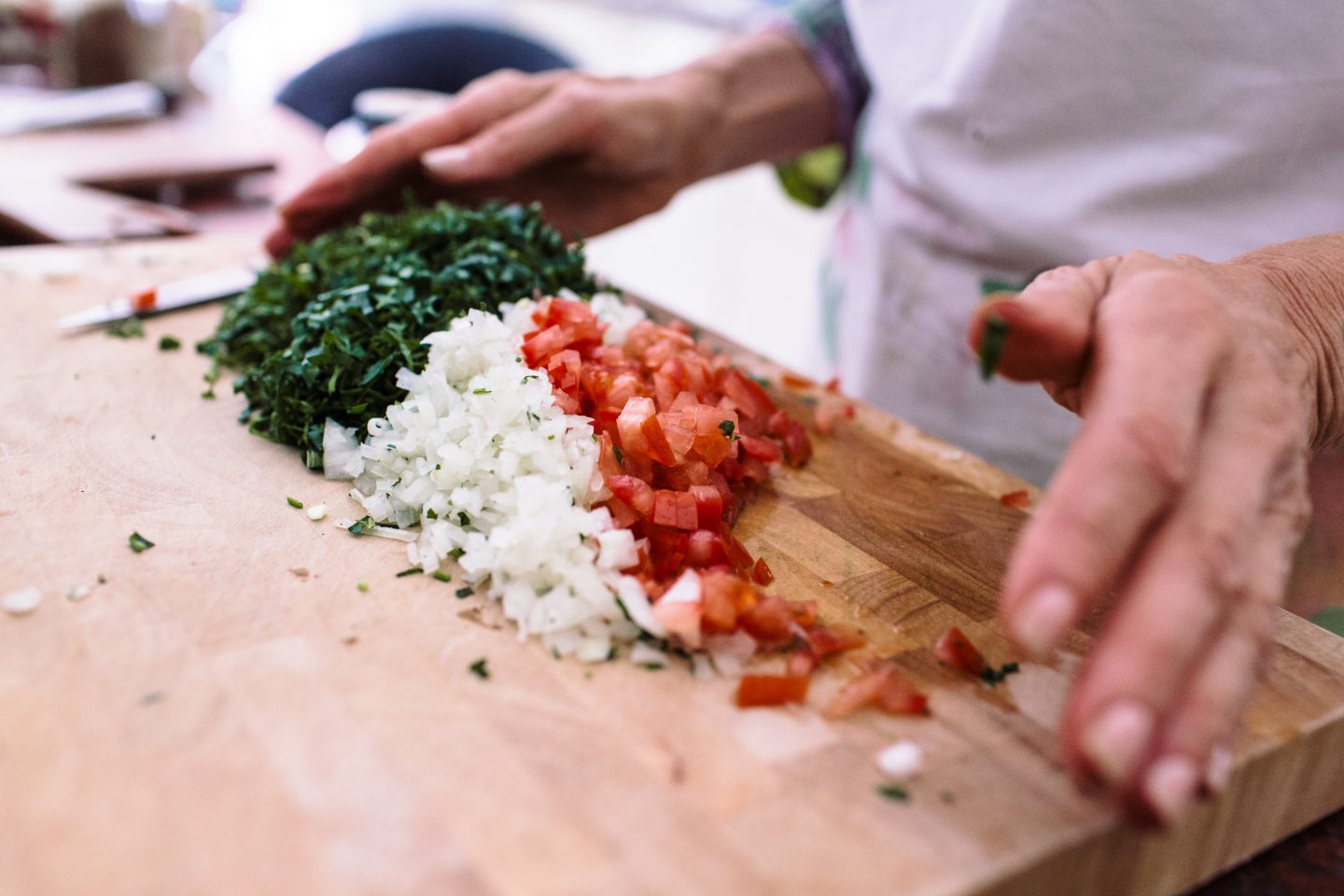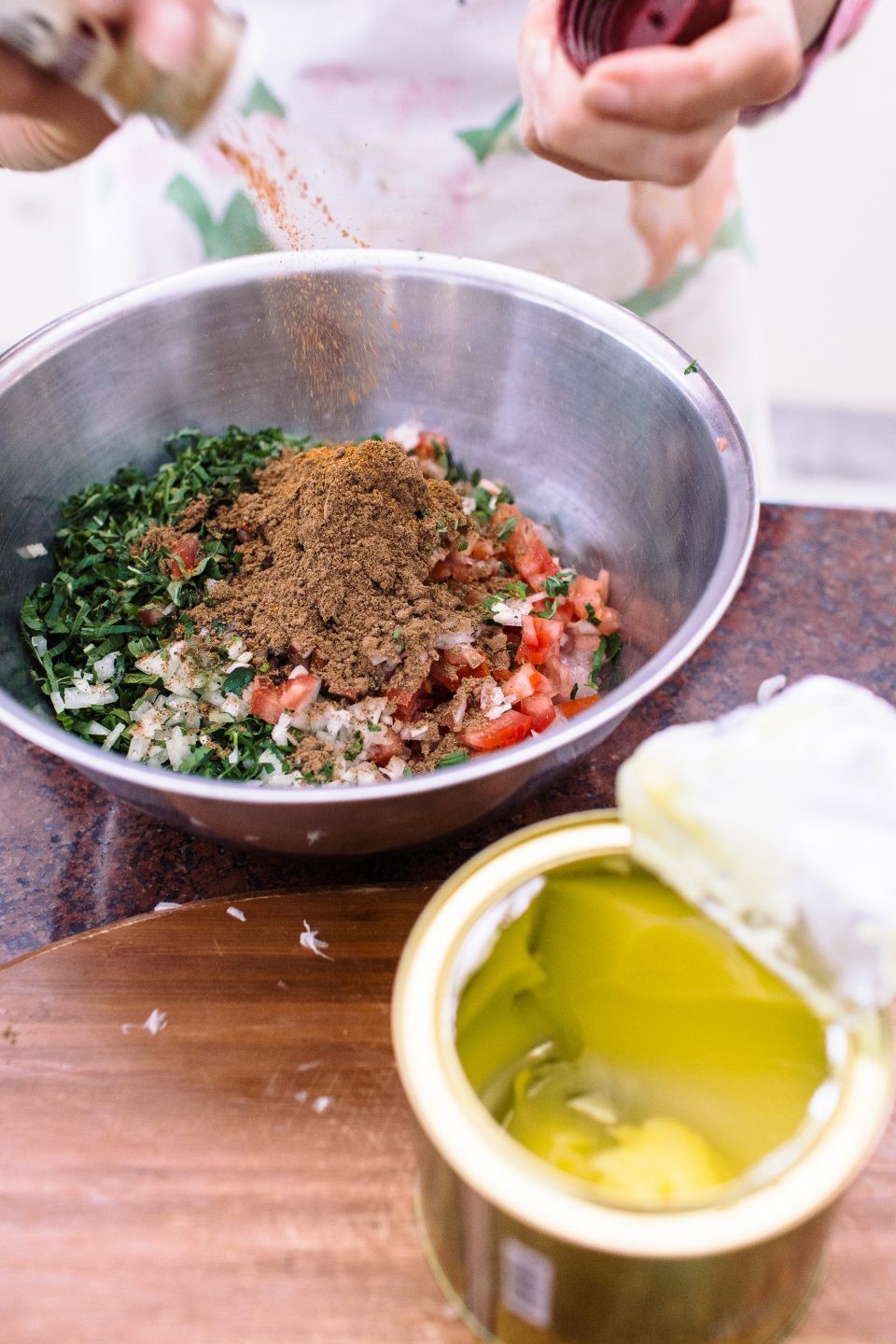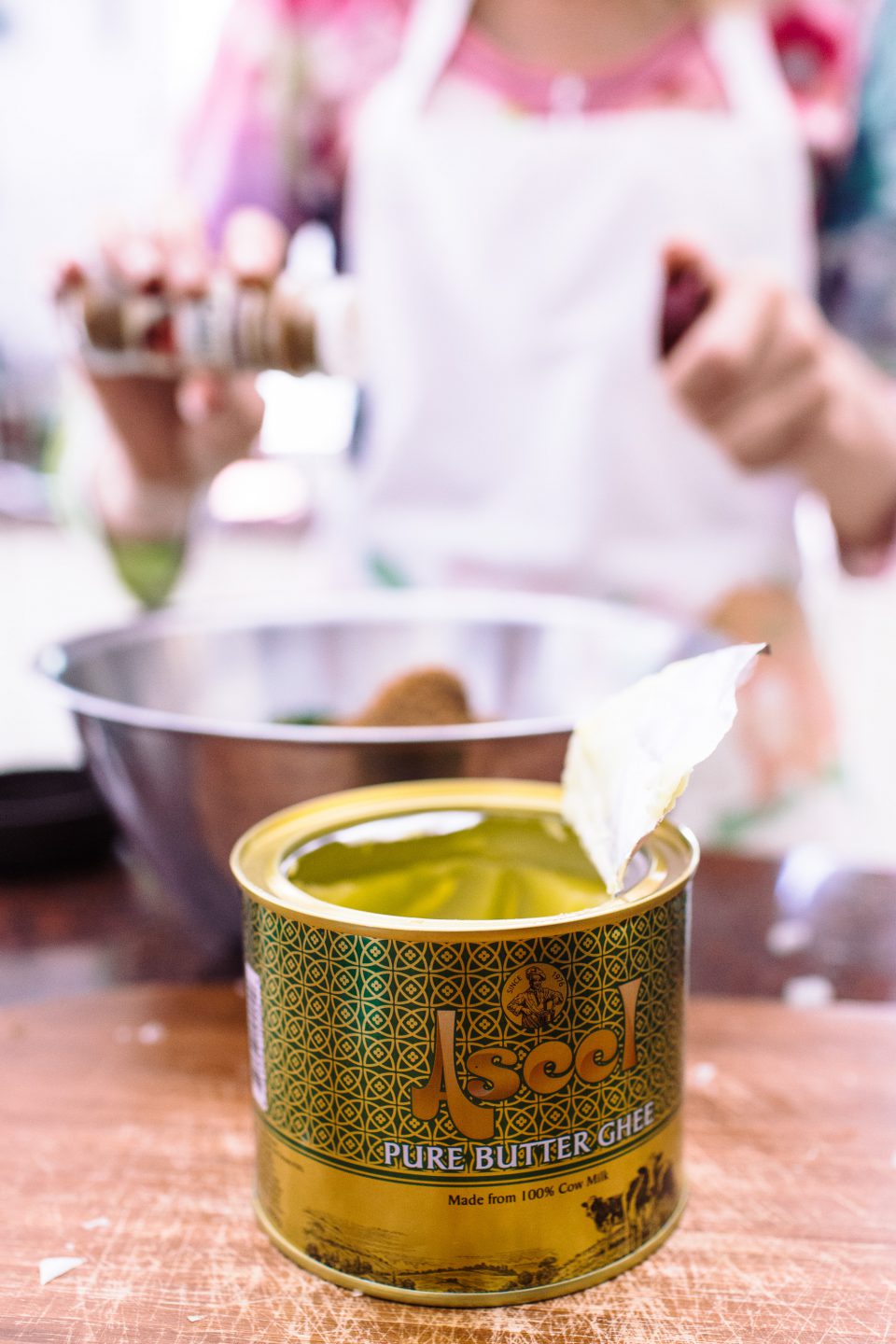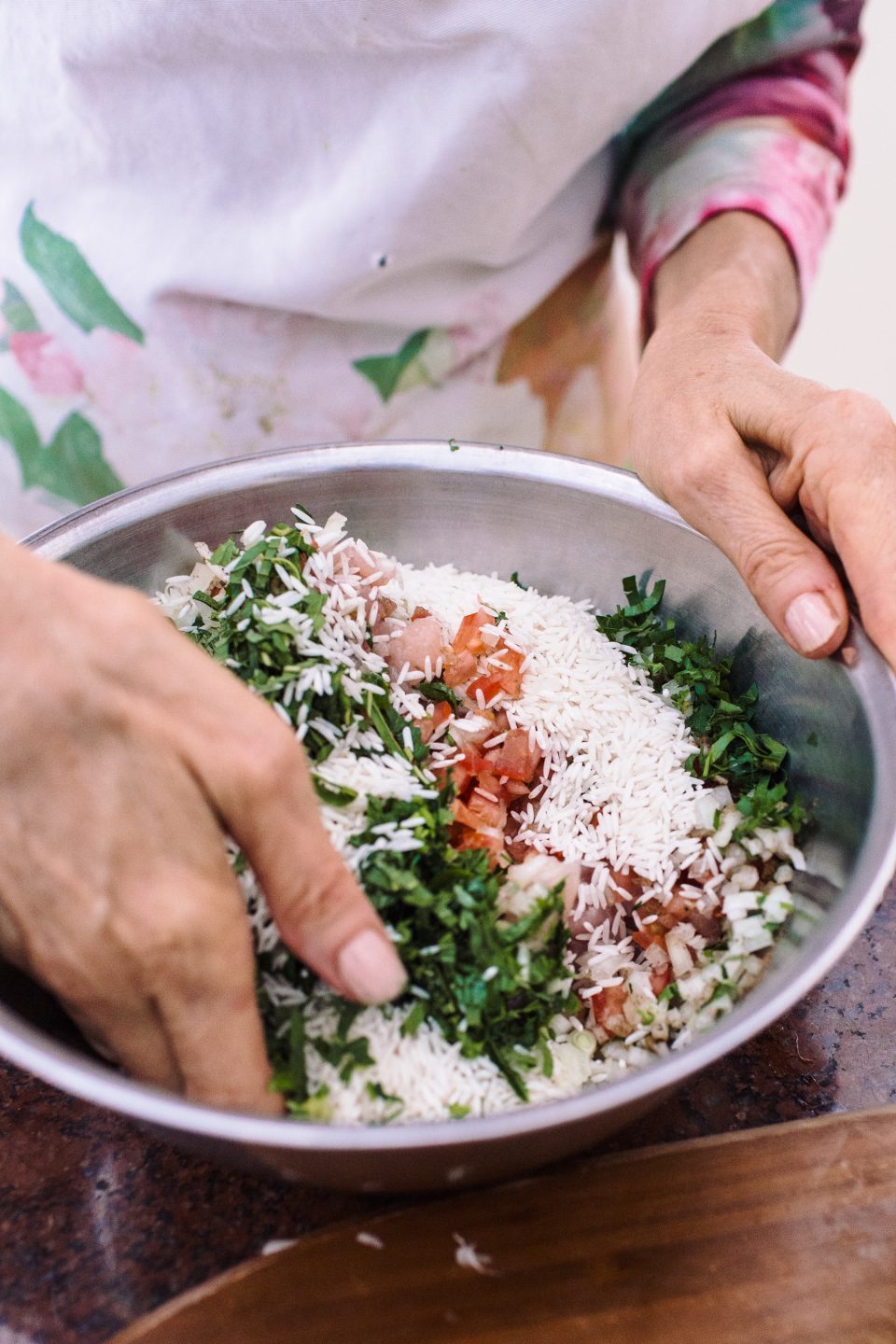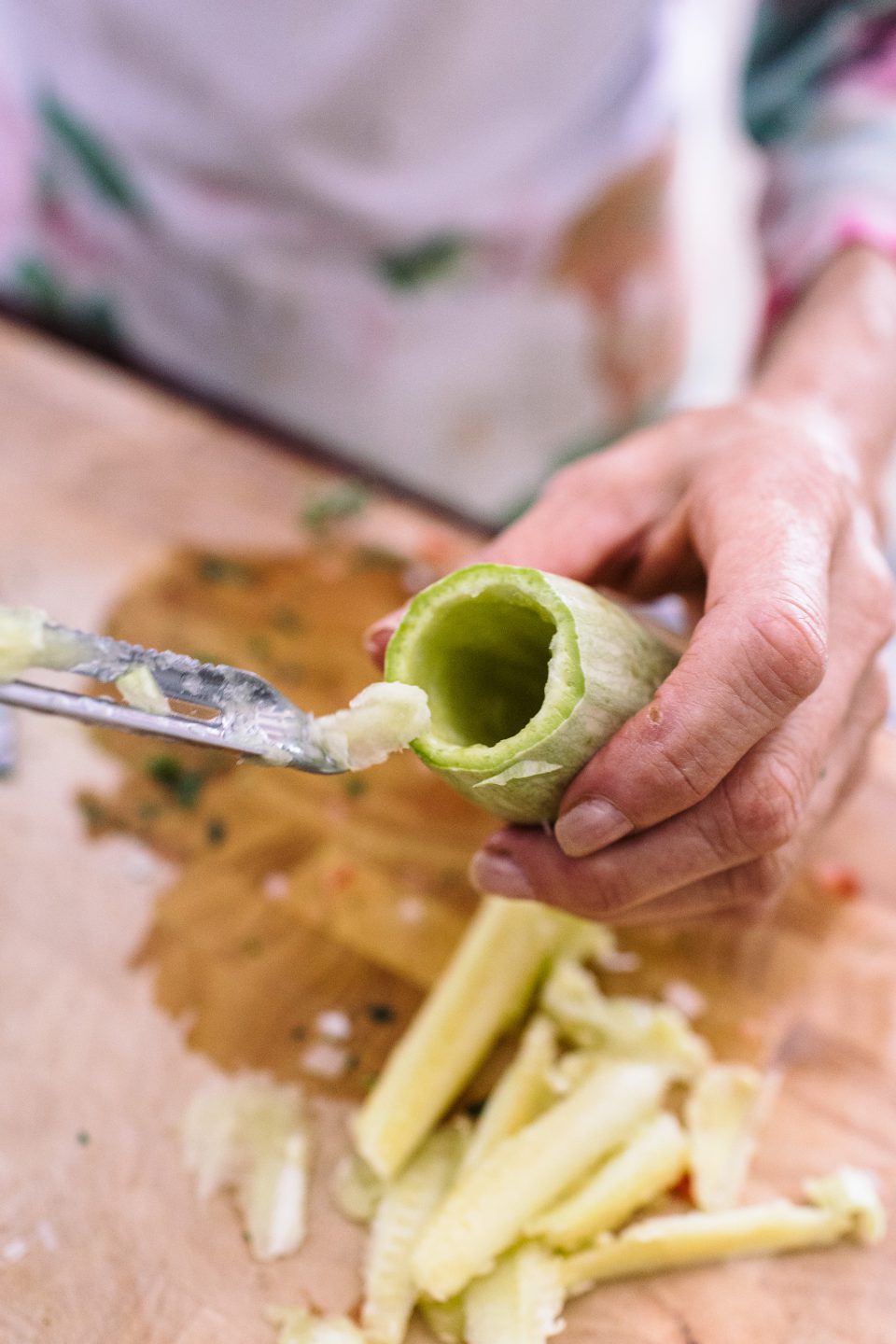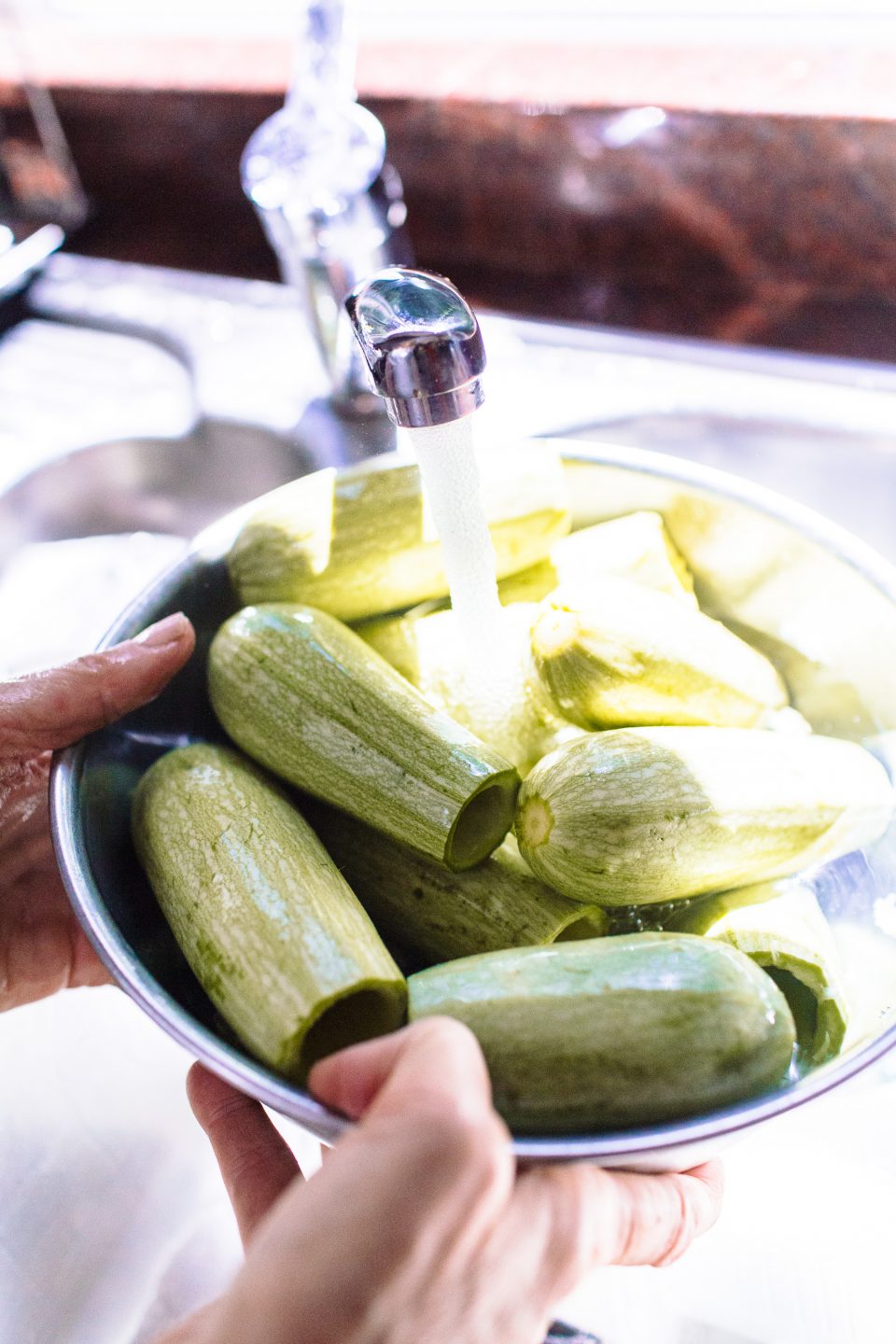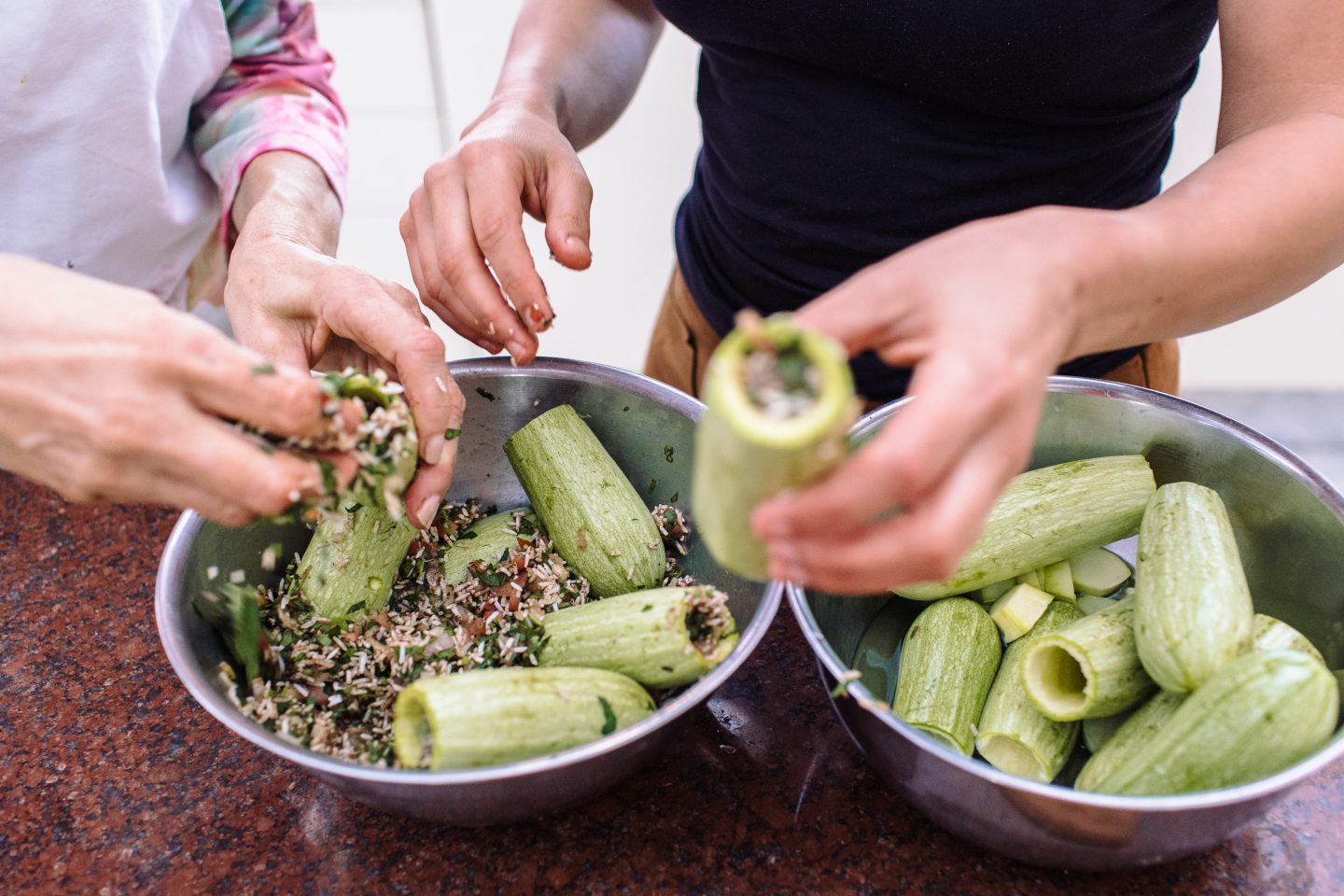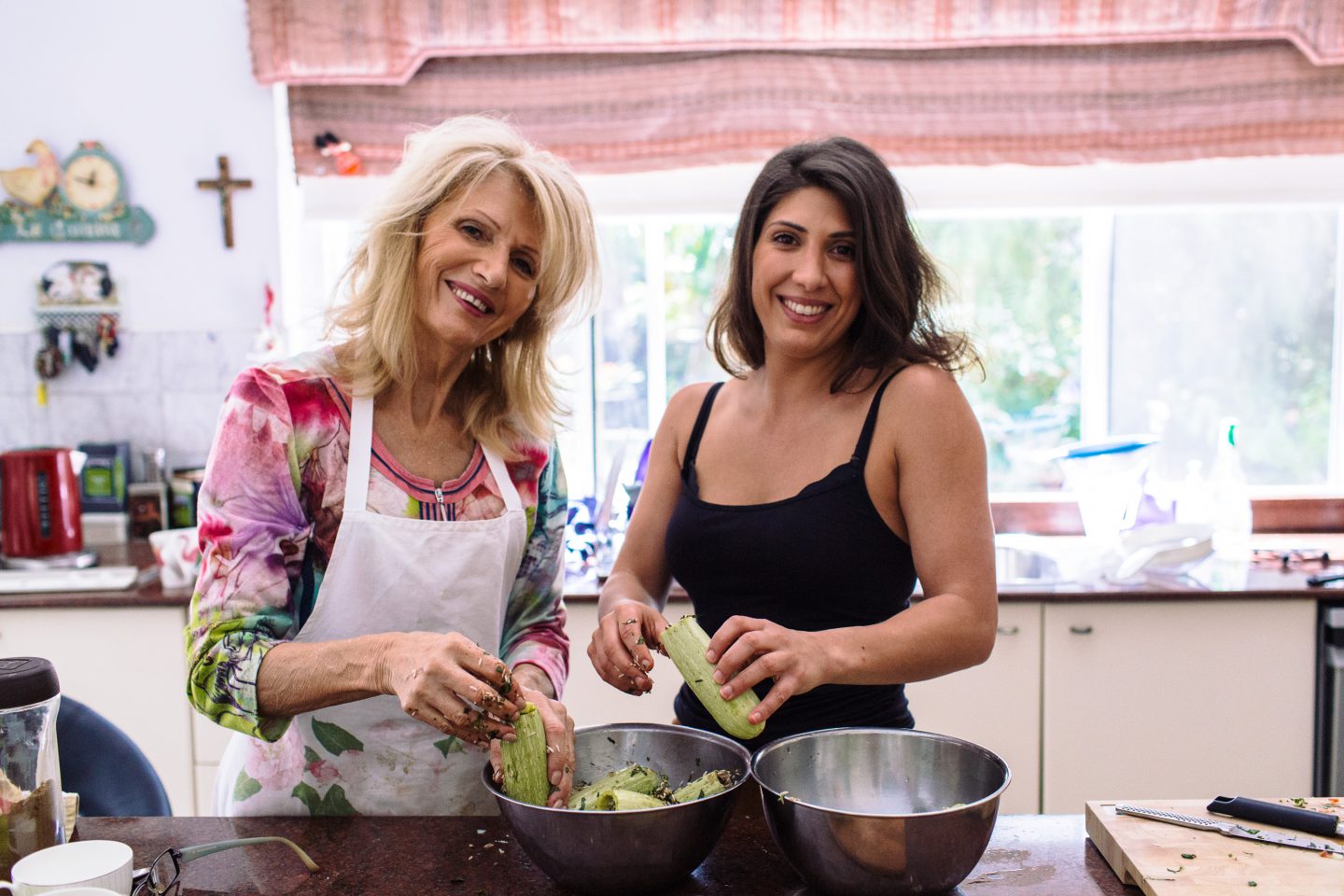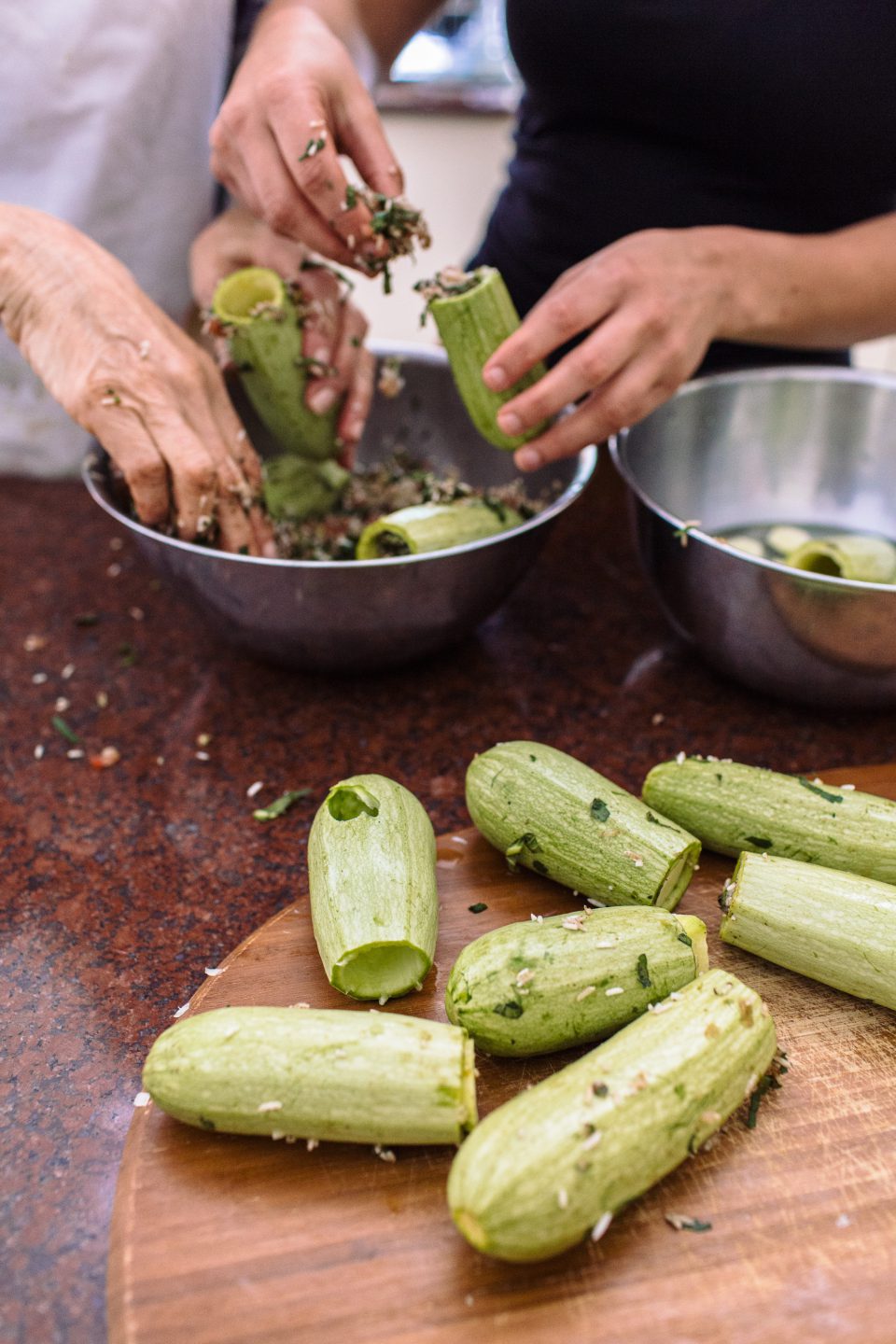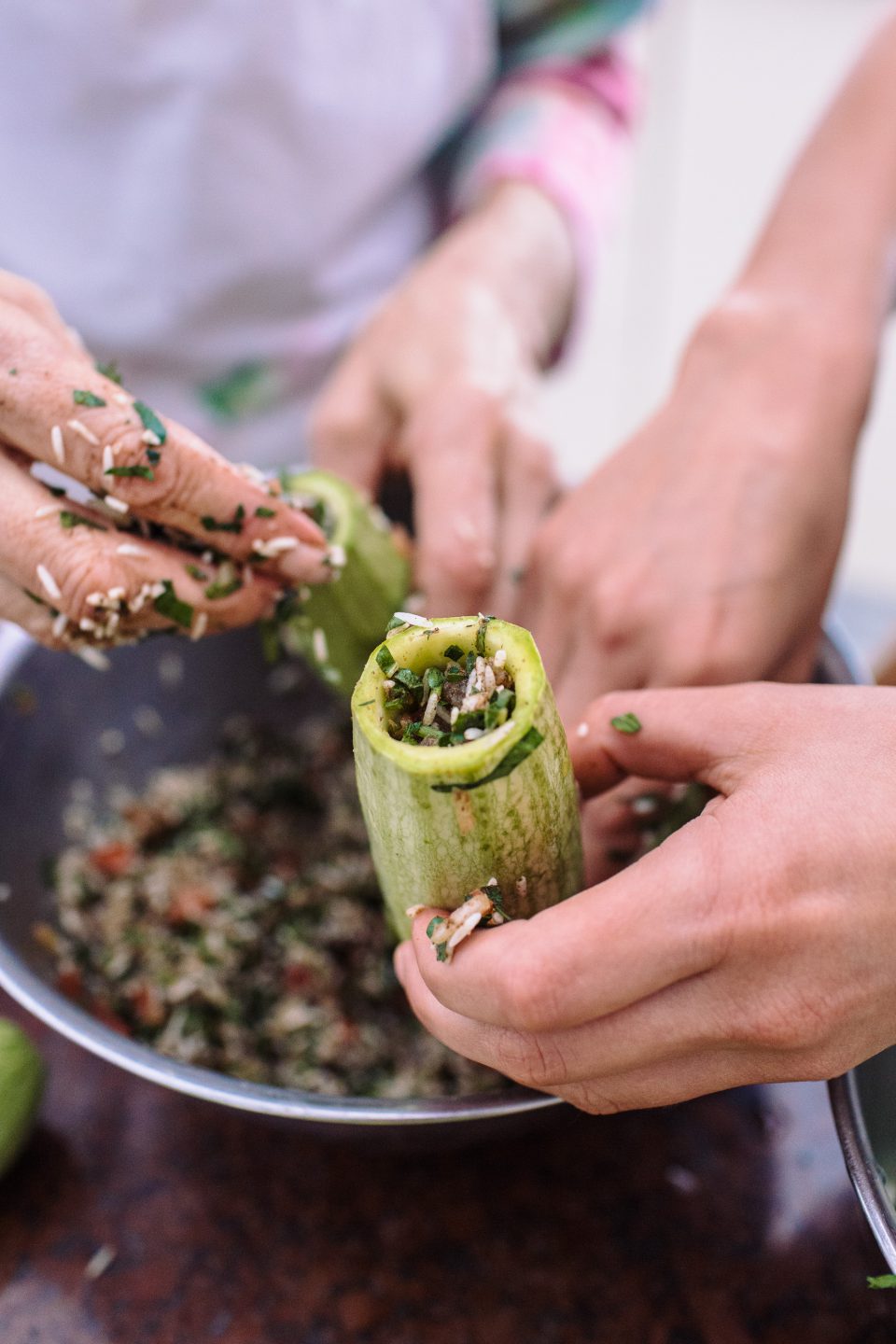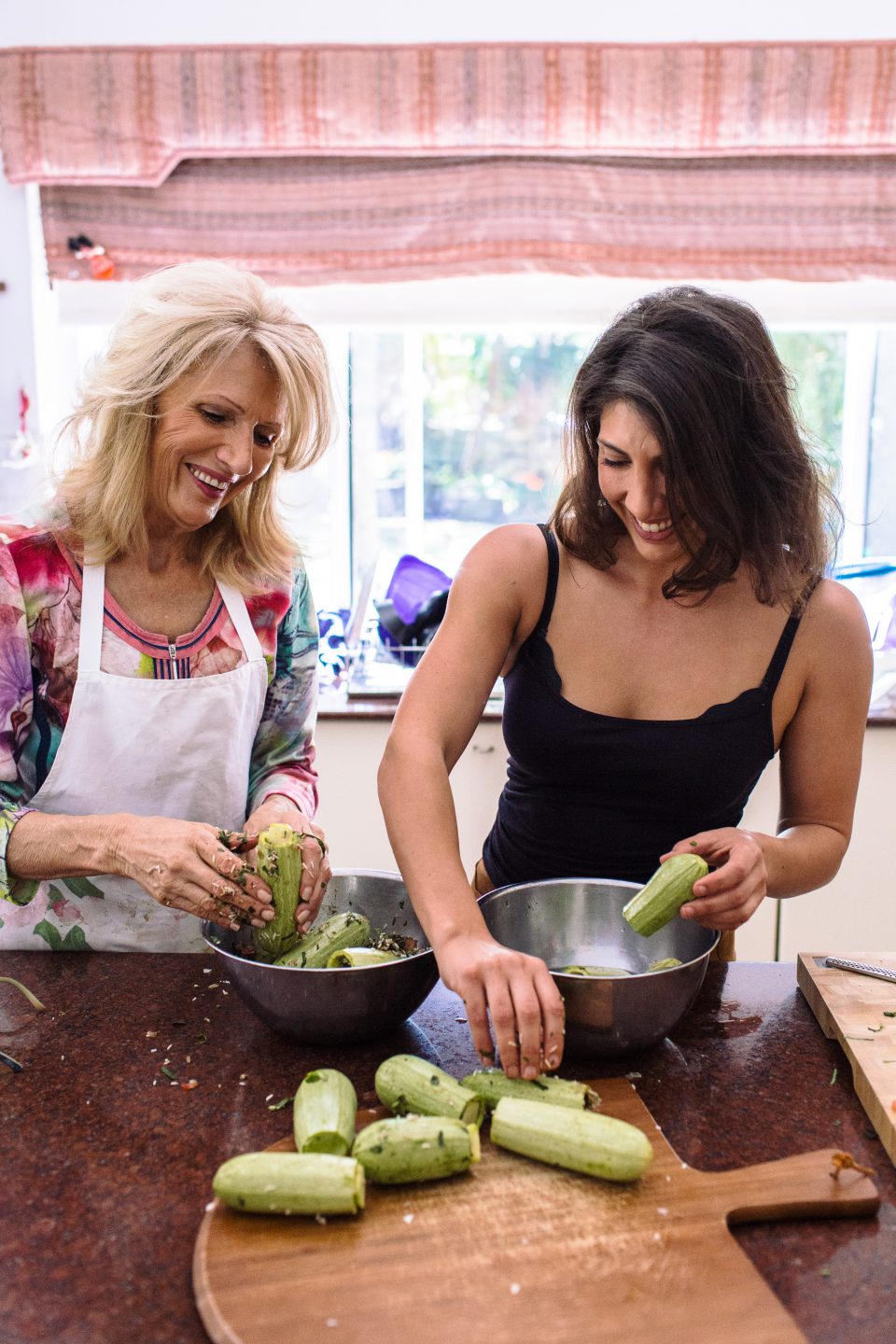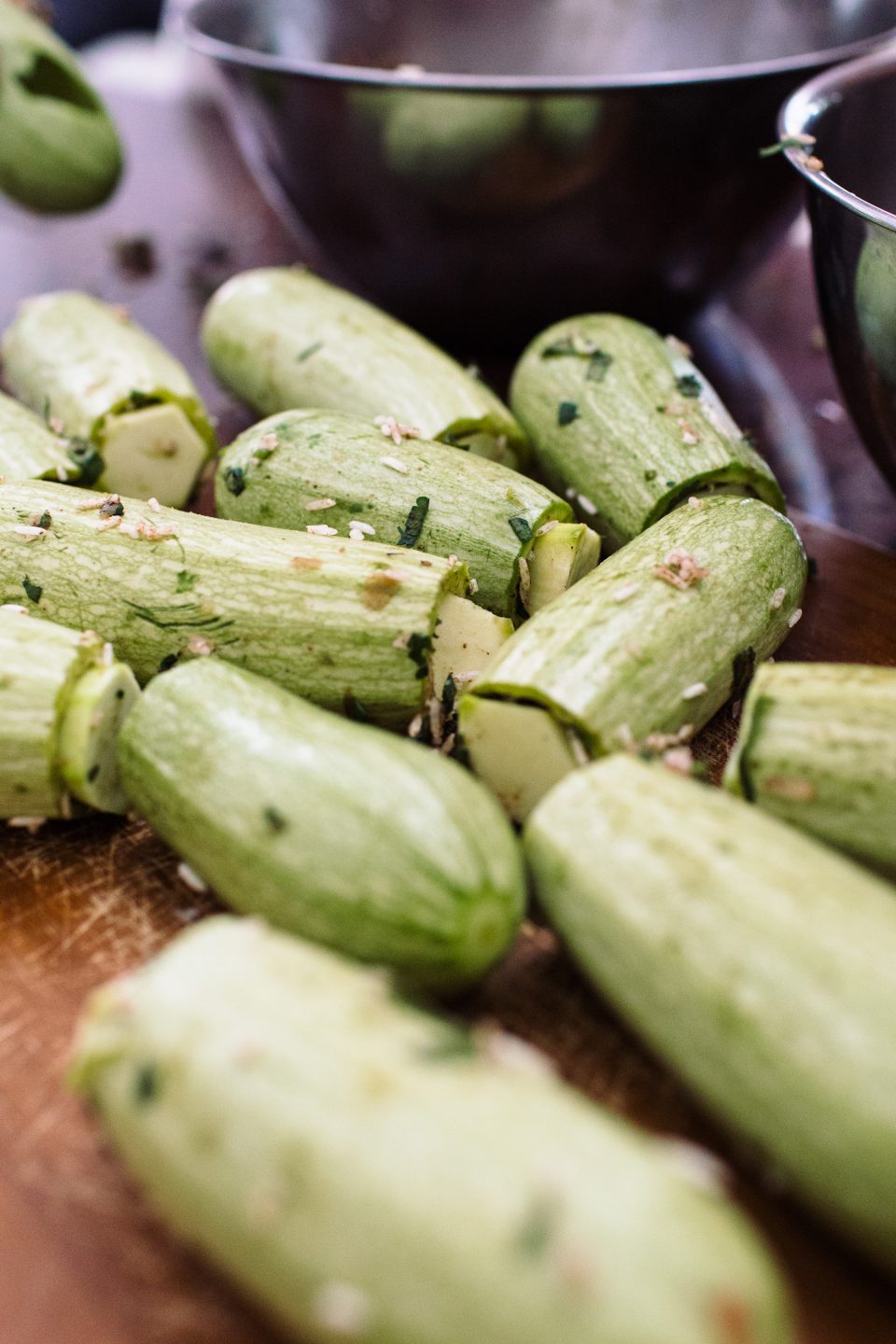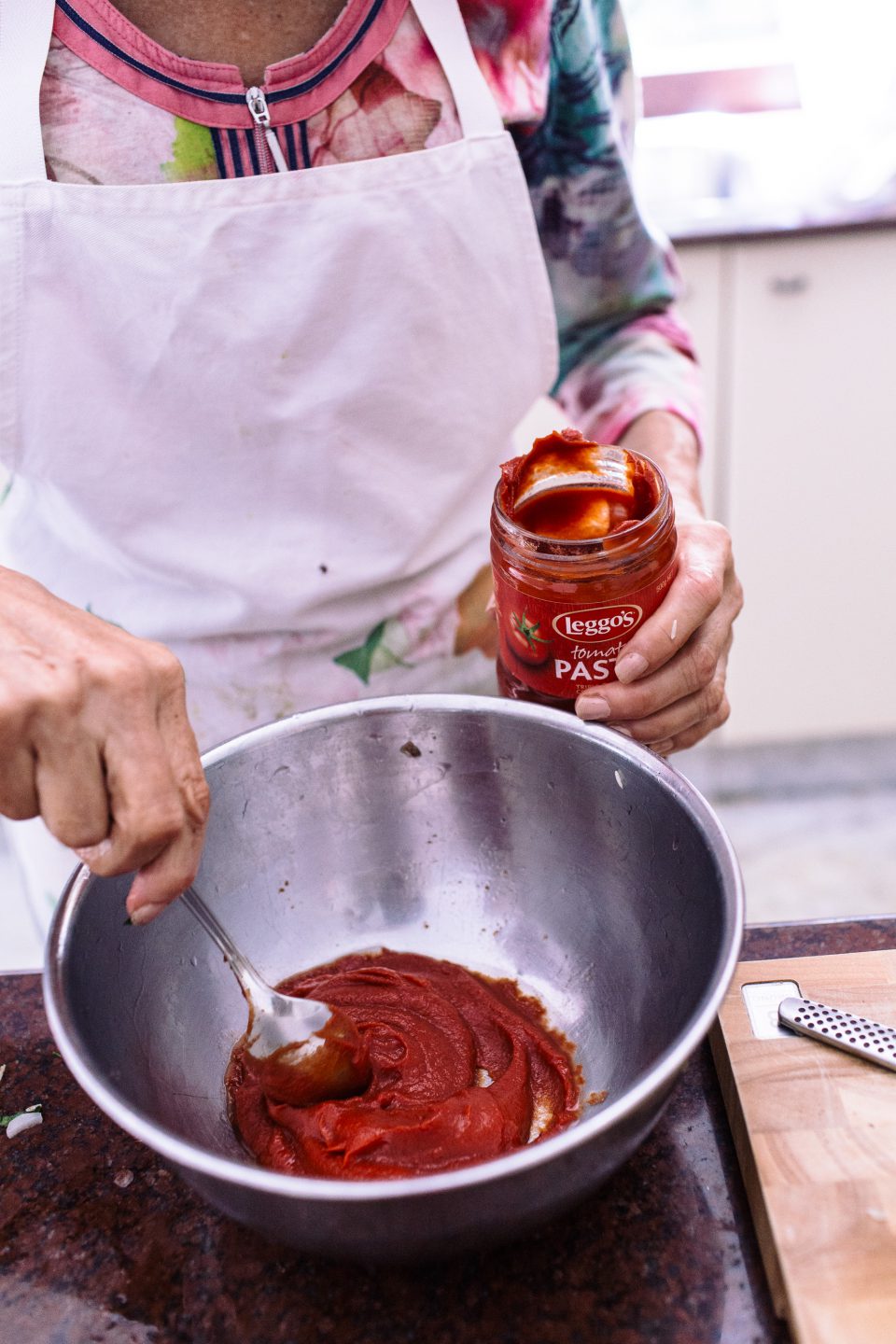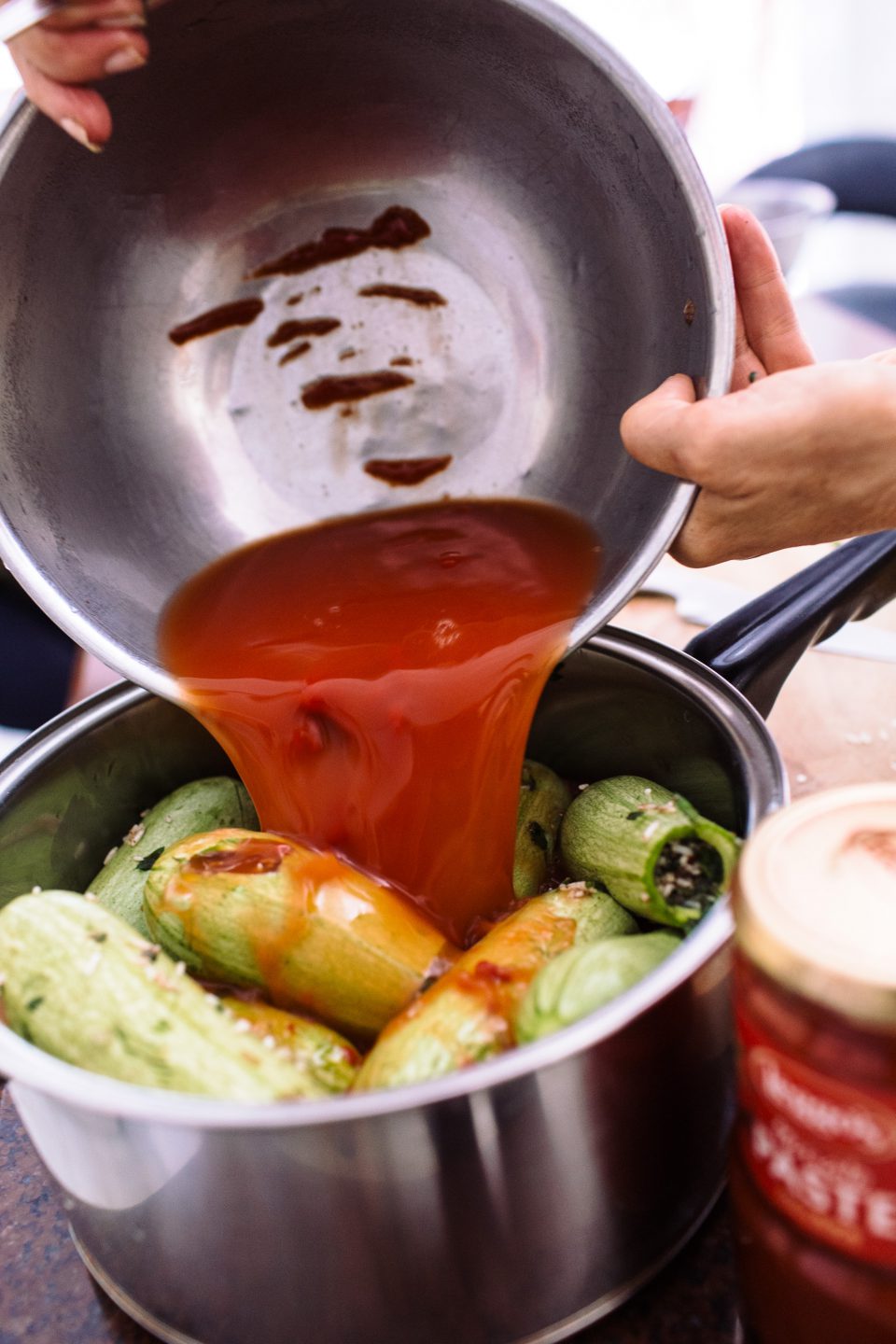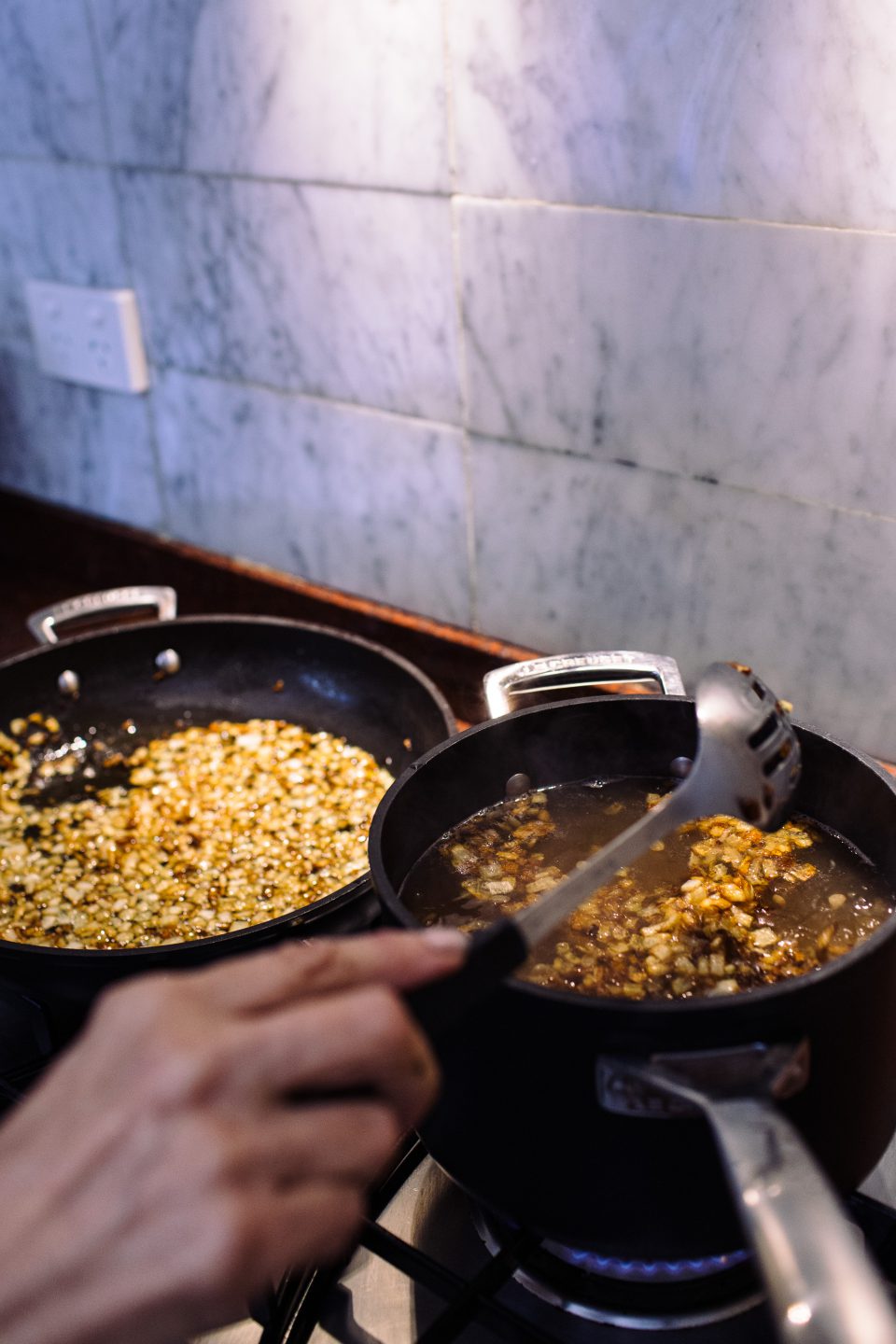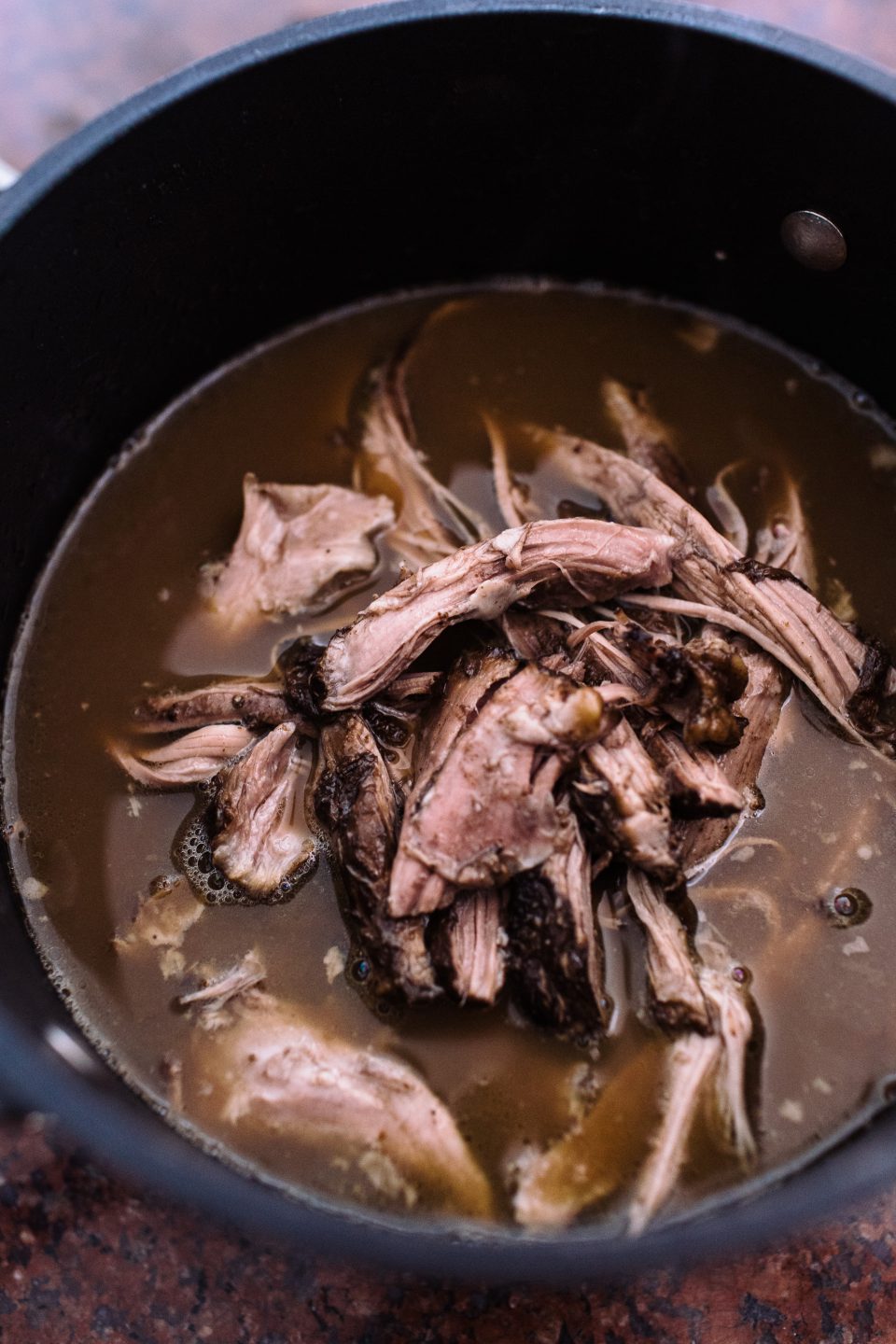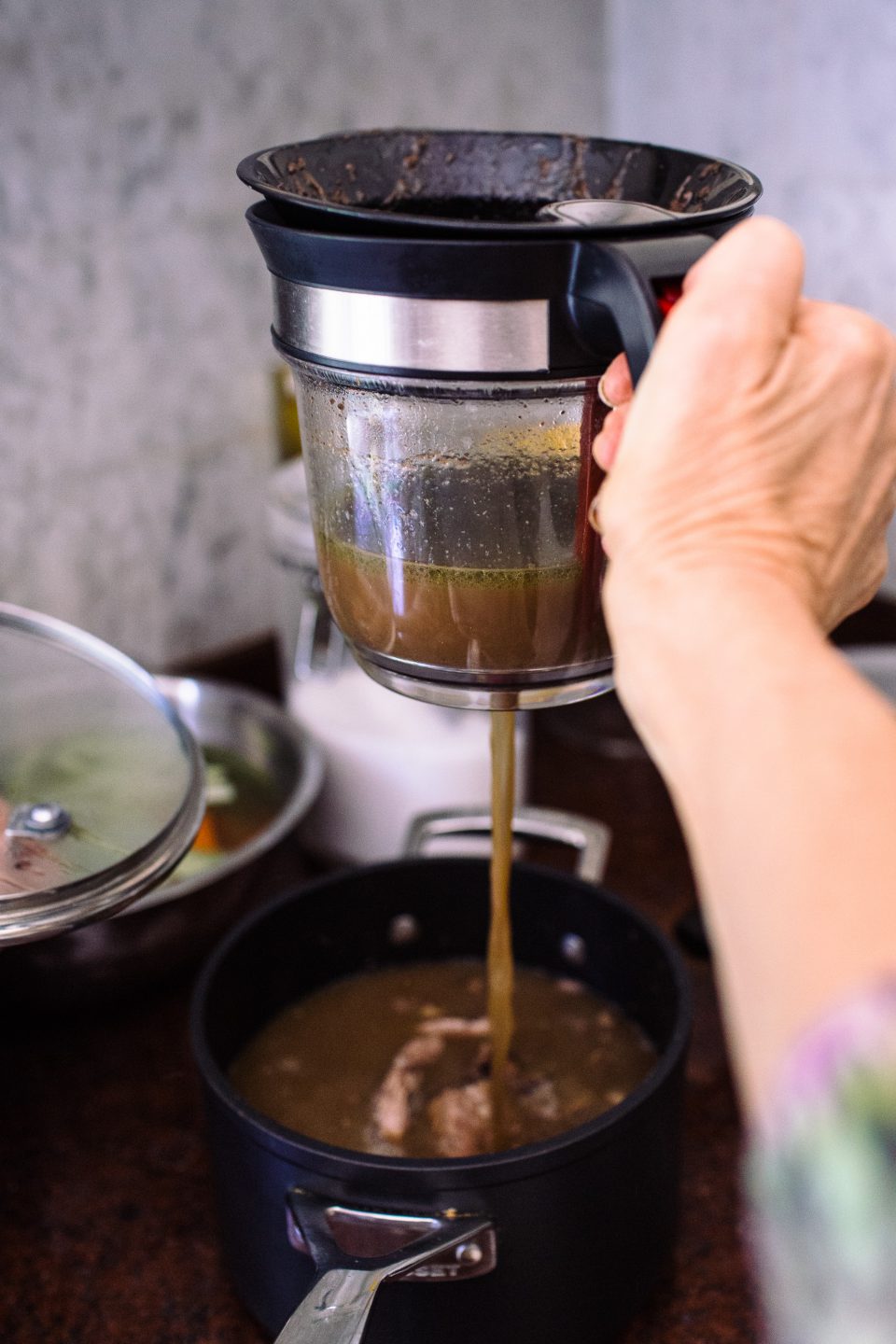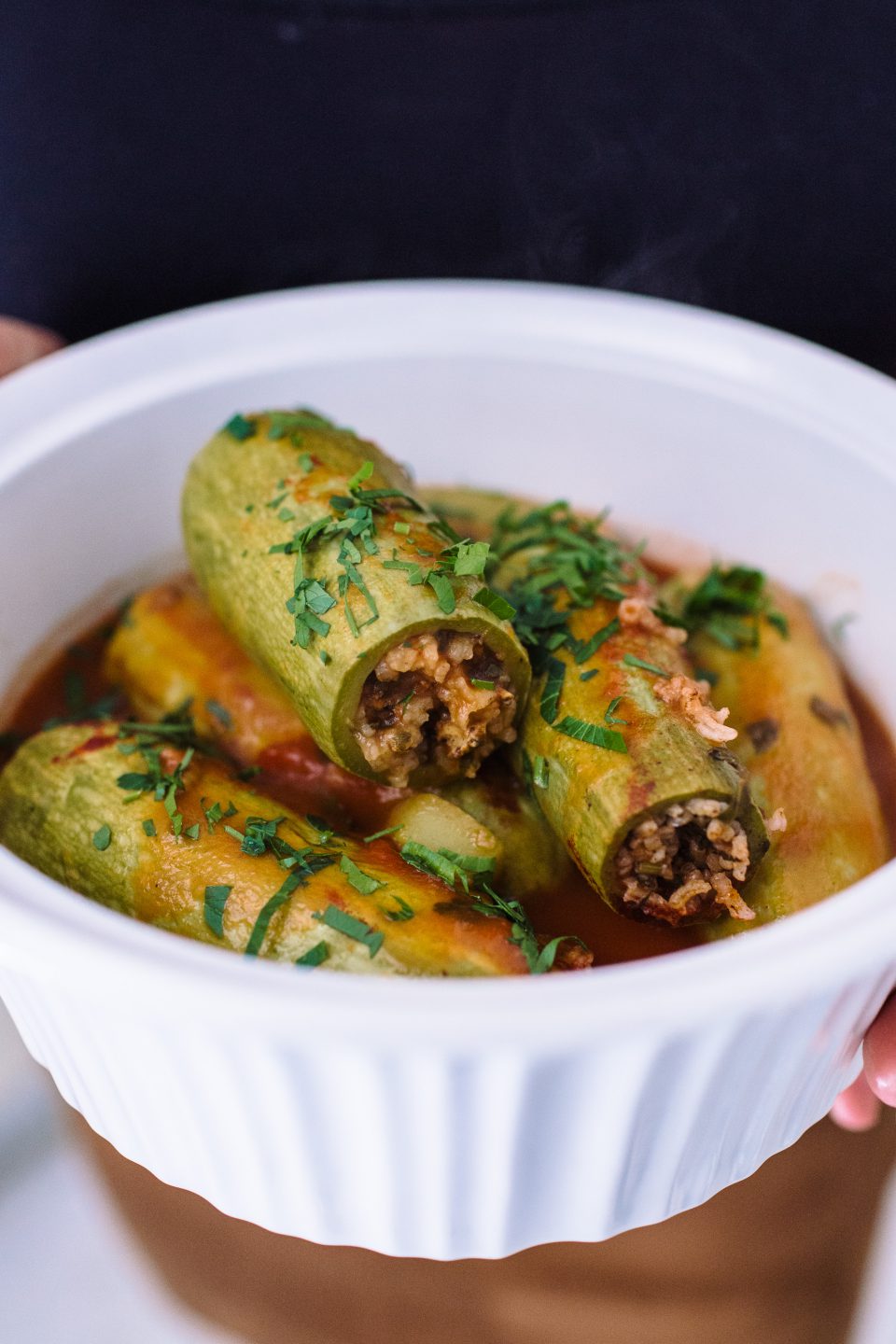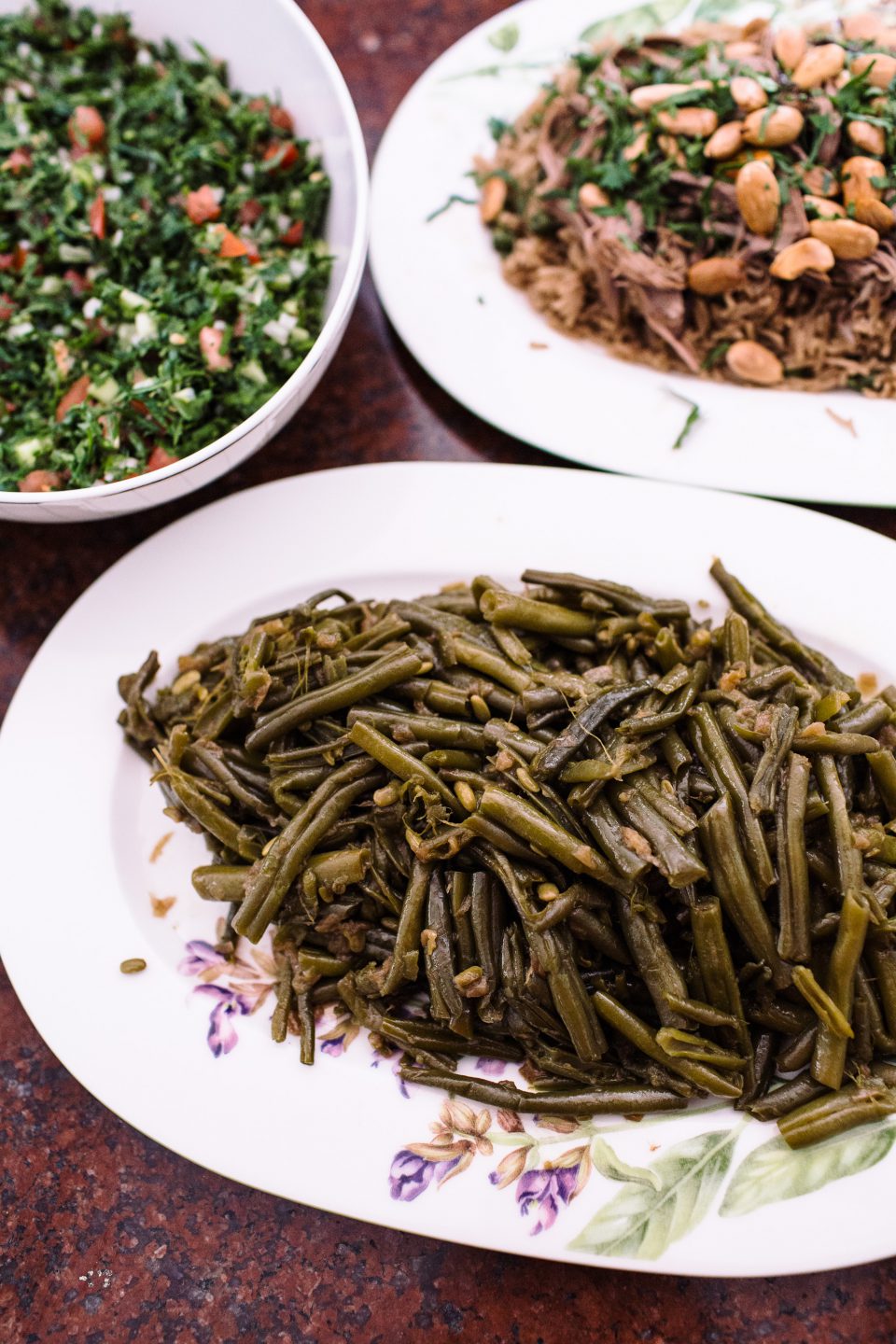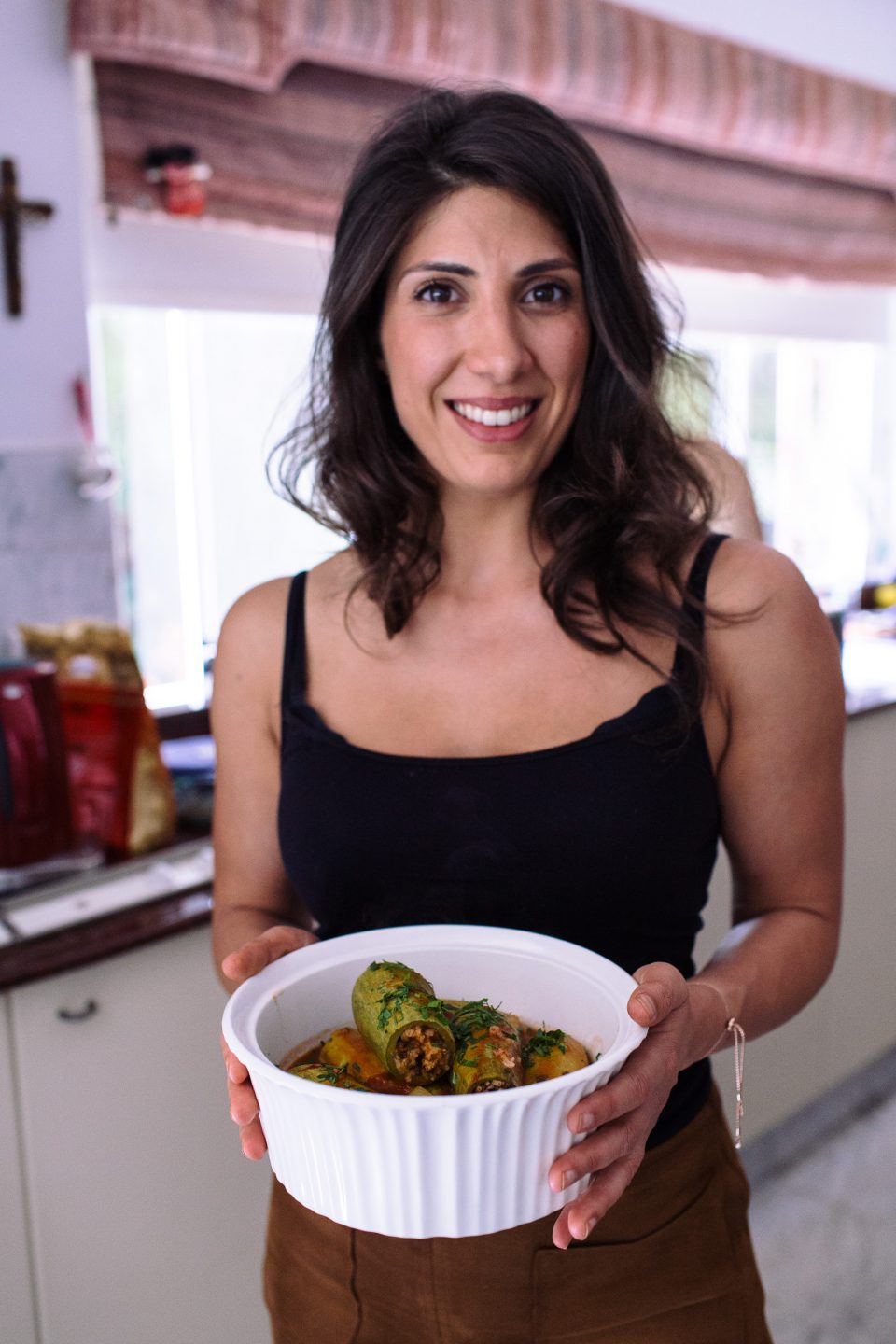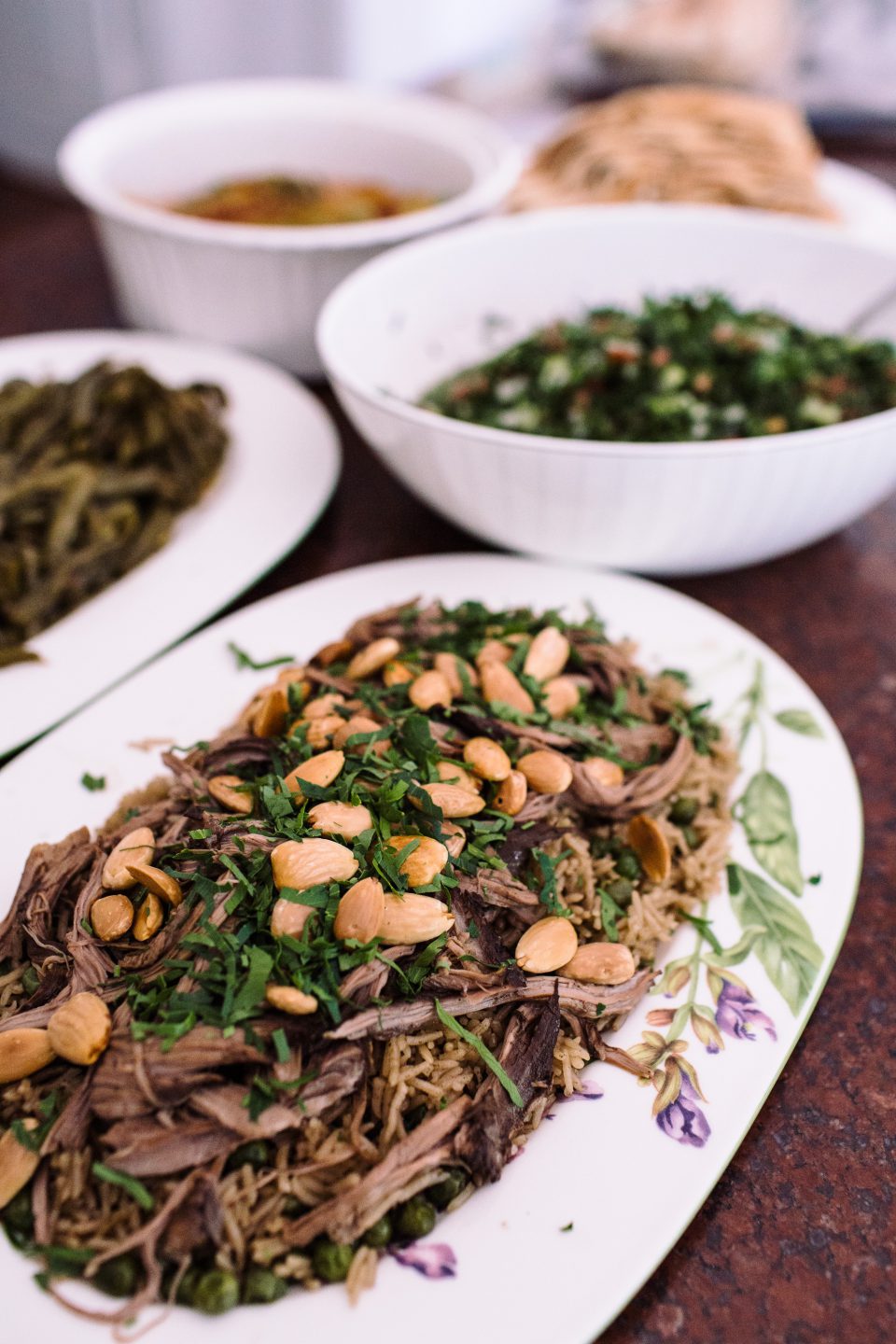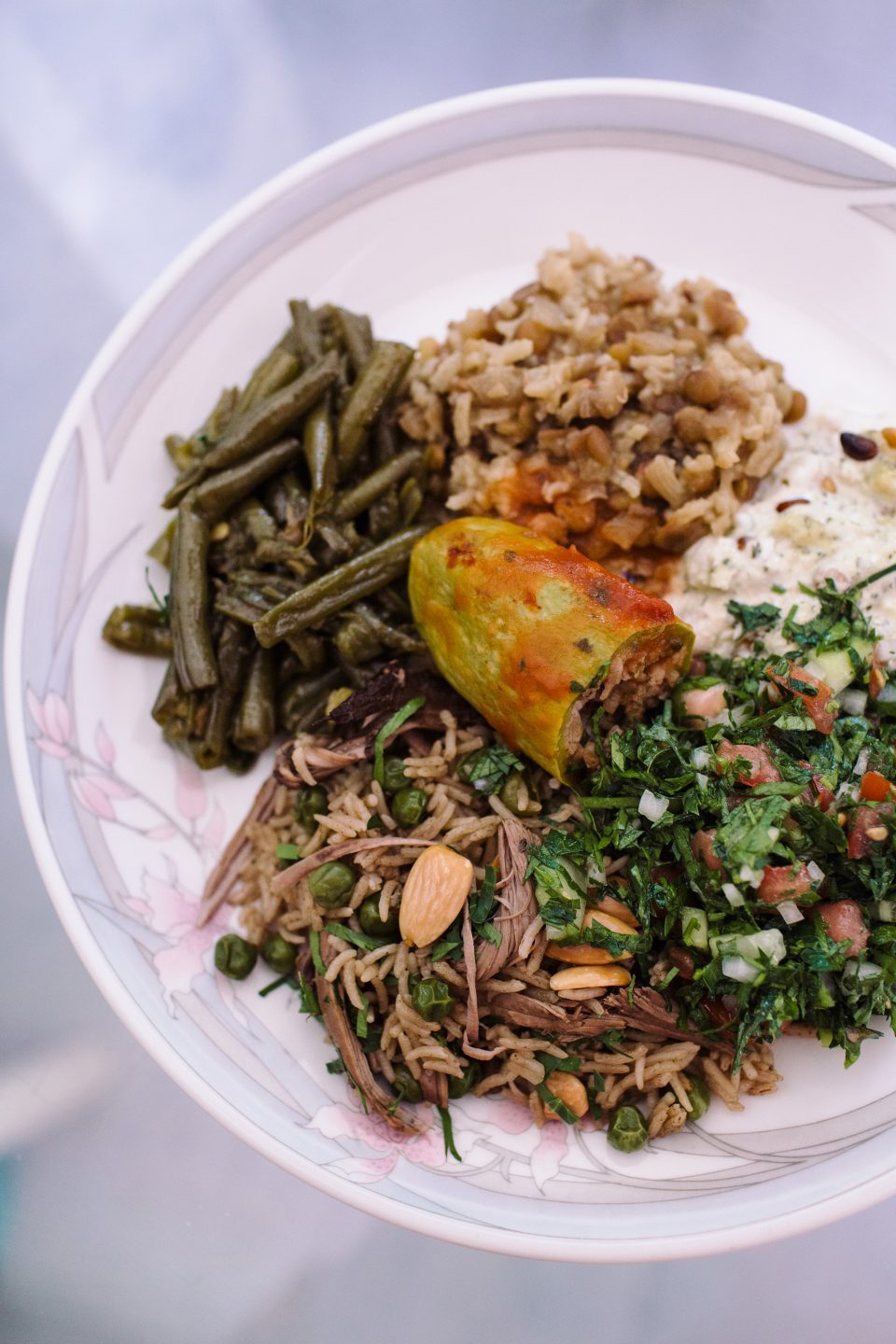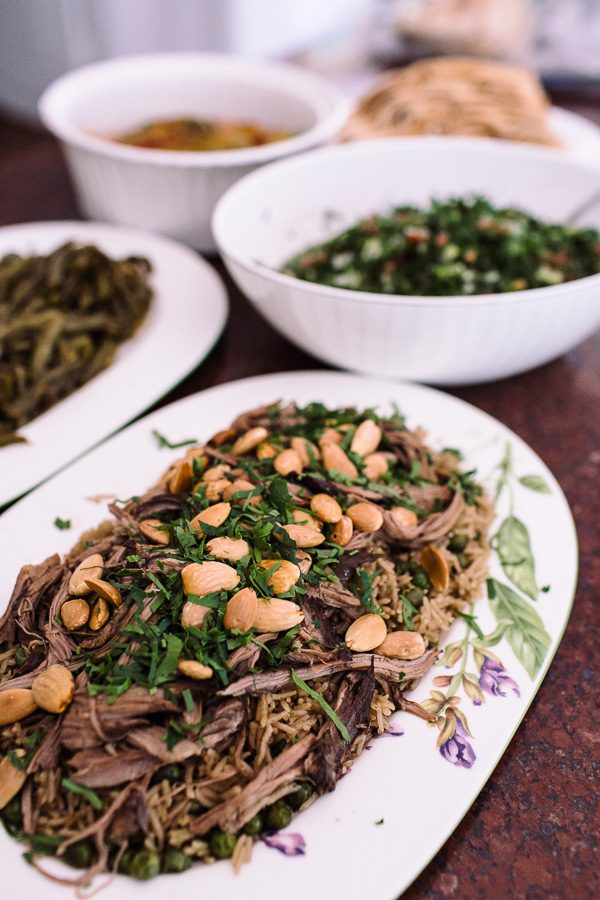 Lebanese Lamb Rice Pilaf
Prep time: | Cook time: | Serves 6
1 lamb shoulder with bone
1 large brown onion
1 carrot
1 stick of celery
3-4 tbs of Baharat spice mix
1 tbs black peppercorns
4-5 cinnamon sticks
1 cup roasted almonds
2 cups long grain or basmati rice
1 cup frozen peas
Salt to taste
Put lamb, onion, carrot, celery, mixed spice, peppercorns and salt into a large saucepan on high heat. Cover with water and bring to the boil, then reduce heat and let simmer for 4-5 hours. The longer you cook the more tender the meat will be.
When cooked, remove the shoulder and strain stock, removing the fat from the top of the stock. Discard the fat and the vegetables from the stock, put the strained stock aside.
Meanwhile, put two cups long grain rice (washed and drained) and one cup frozen peas into a saucepan. Pour four cups of the lamb stock over the rice, cover the saucepan and bring to the boil, then reduce heat and let simmer until stock is absorbed and rice is cooked (about 15-20 minutes).
While the rice is cooking, remove the meat from the bone and break into pieces.
To serve, put rice into serving dish, arrange meat on top with the roasted almonds. Can also garnish with chopped continental parsley to taste.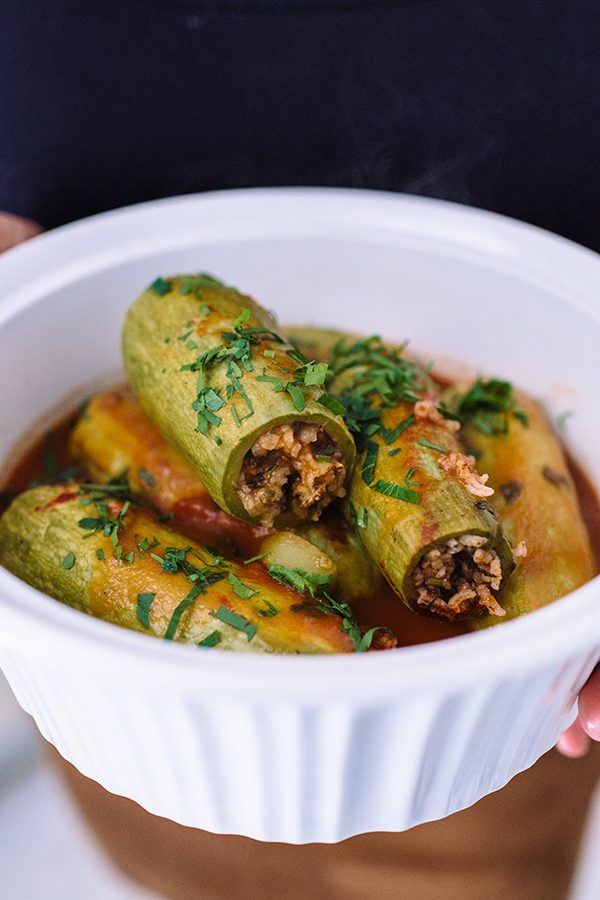 Lebanese Stuffed Zucchini
Prep time: | Cook time: | Serves 6
10-12 medium sized grey Zucchinis
4 tablespoons tomato paste
Stuffing
1 chicken breast, chopped finely (can also use lamb)
¾ cup of basmati rice
1 medium onion, chopped finely
1 cup finely chopped continental parsley
1 cup finely chopped mint
2 medium tomatoes – finely chopped
1 tbs ghee, melted
2 tbs Baharat mixed spice
Salt & pepper to taste
Wash the zucchinis and cut off the tops. Gently scoop out the flesh, being careful not to break the skin. Rinse again well and drain the hollowed out zucchinis
.
Mix together all the ingredients for the stuffing in a bowl. Fill each zucchini by about ¾ with the mixed stuffing (try not to 'pack' the stuffing too tightly as you need to allow for rice expansion) .
Place zucchinis in a saucepan. Mix 4 tablespoons of tomato paste with enough water to cover the zucchinis. Bring to the boil and then simmer until cooked (about 45mins-1 hour).