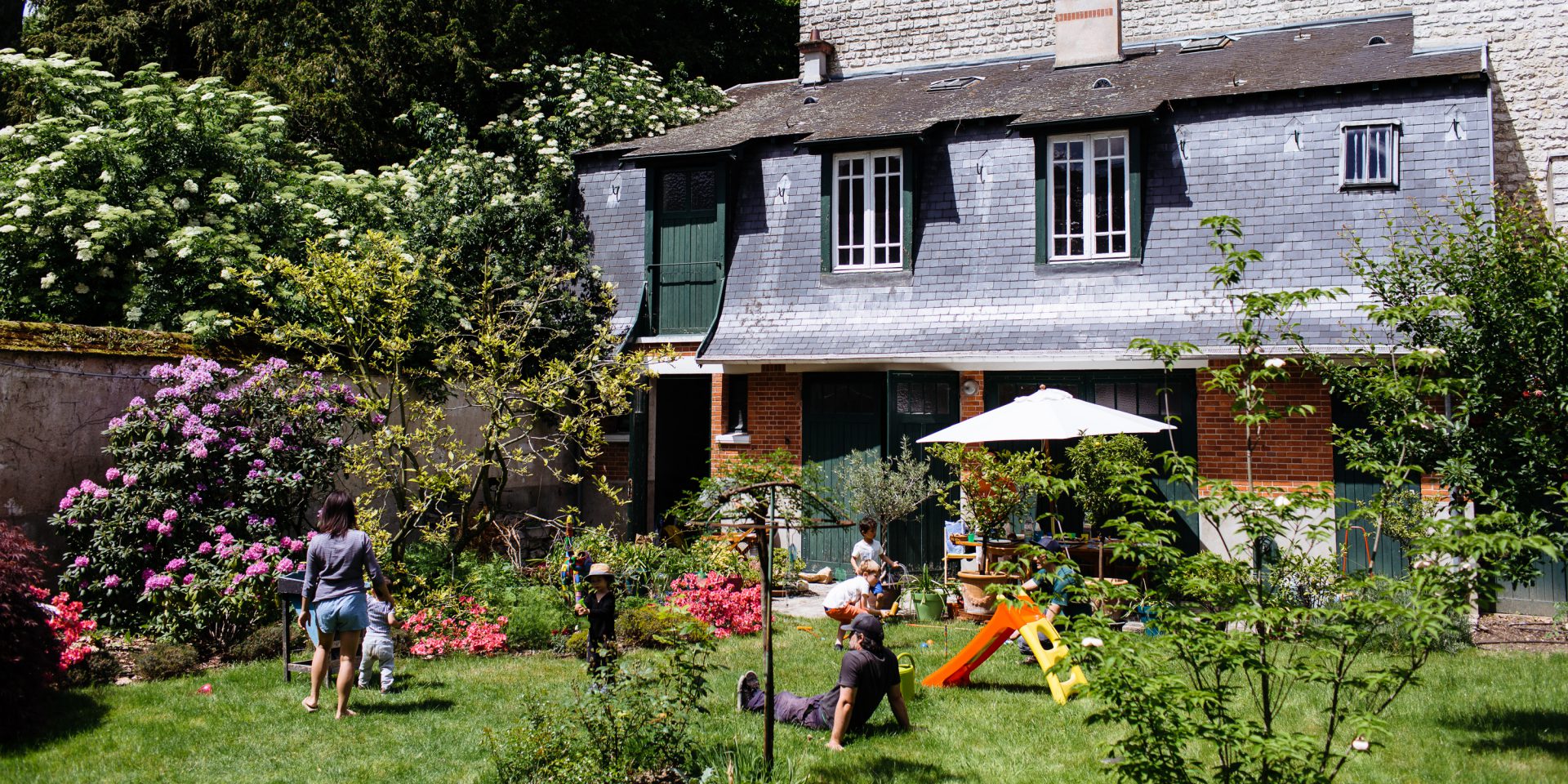 May 2017, It was a long time planned holiday and finally we arrived in Fontainebleau. Our most delightful host the Cojan family, showed us around the city and hosted beautiful lunches and dinners. We spent a couple of weekends there soaking the beauty French spring had to offer, from the colourful blooms to the tastiest fresh produce I had ever experienced! We played Toad in the Hole game, the French version which is called Jeu de Grenouille. This particular one belonged to these children's great great grandfather. What a great family heirloom!
It was a warm-ish spring day and our host Thierry decided to cook up an Aussie BBQ. He is married to an Aussie girl and had spent some time living in Sydney. Everything was super simple to prepare, the secret ingredient is having the freshest good quality produce. I can't emphasise that enough. There was no marinating involved, just a bit of butter to moisten the eggplants, wrap the garlic bulbs in the foil to seal the flavour and a generous squeeze of lemon juice and sea salt to taste and Voila!
After our long lazy lunch, everyone played a bit more in the backyard. The kids explored every corner and saw bumble bees and really huge slimy snails. Then we decided to check out the annual plant market in the the city square.
And of course, a trip to Fontainebleau won't be complete without a visit to the forest. So enchanting and full of interesting boulders. It's my husband's dream playground. He was super psyched when our then 2 year old girl decided to climb every rock she chose.
I hope you enjoy this way overdue post. It's been almost a year since I took these photos and today writing this post make me want to go back there again asap. There's one more post I have on the recipes from the Cojan family, stay tuned 🙂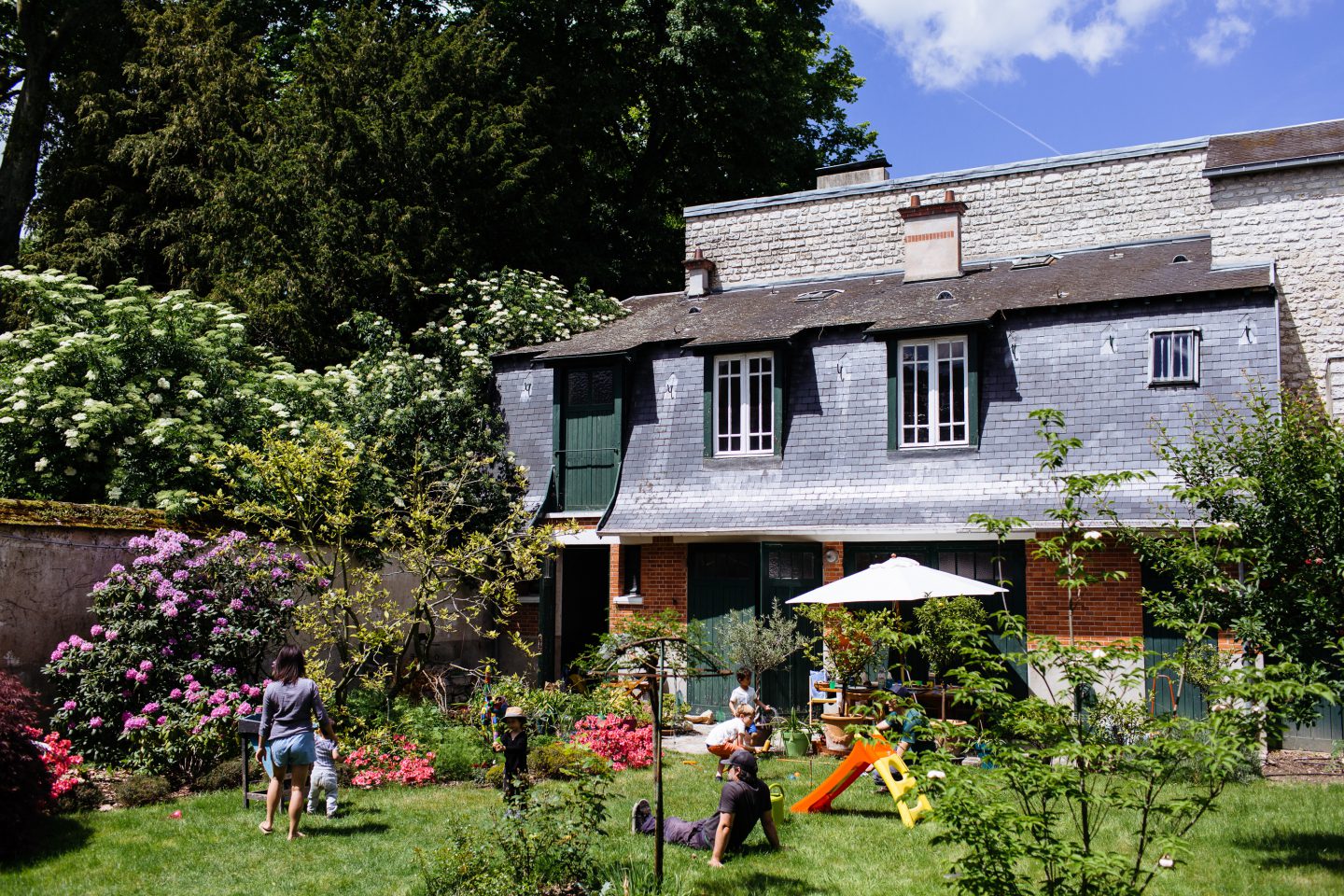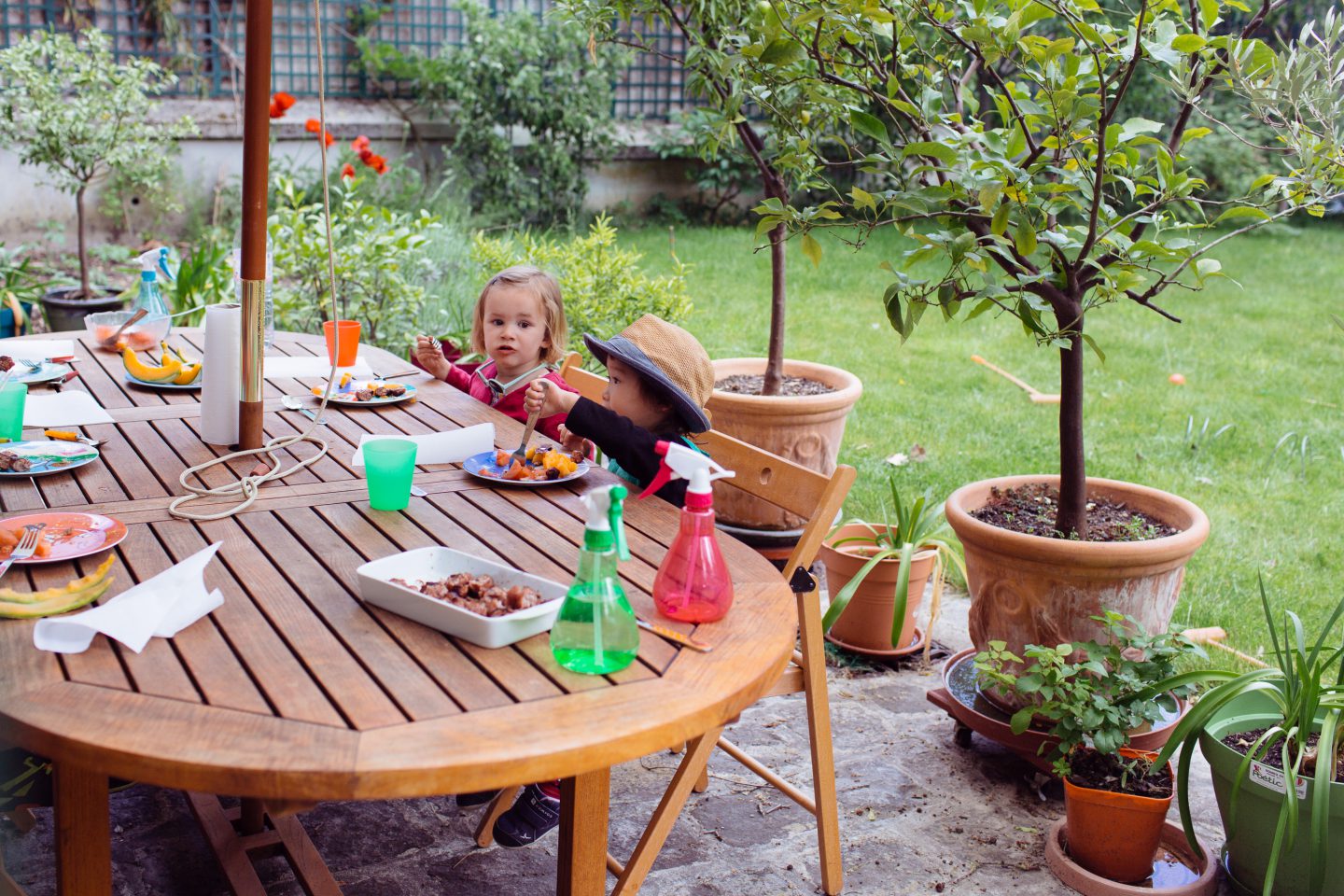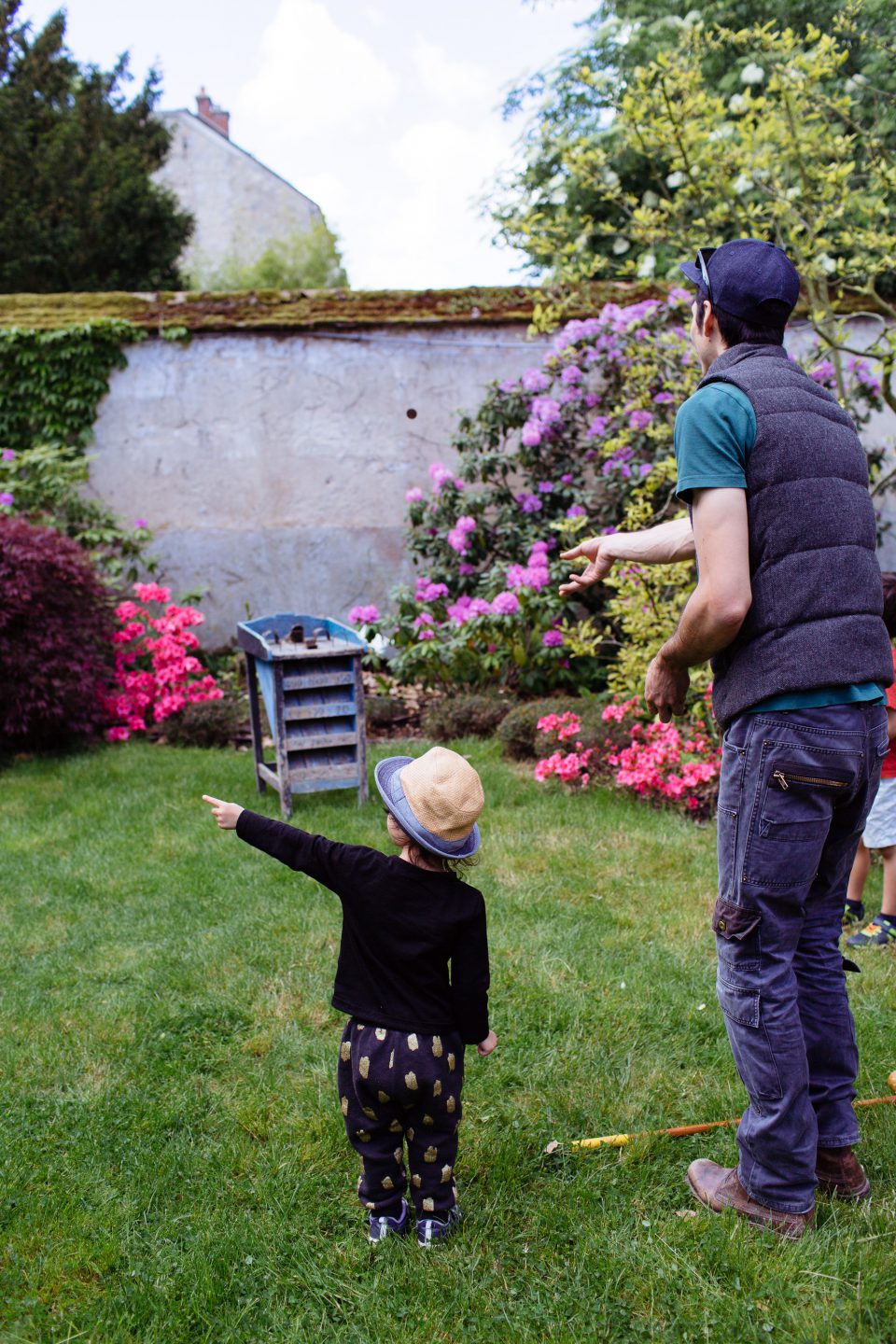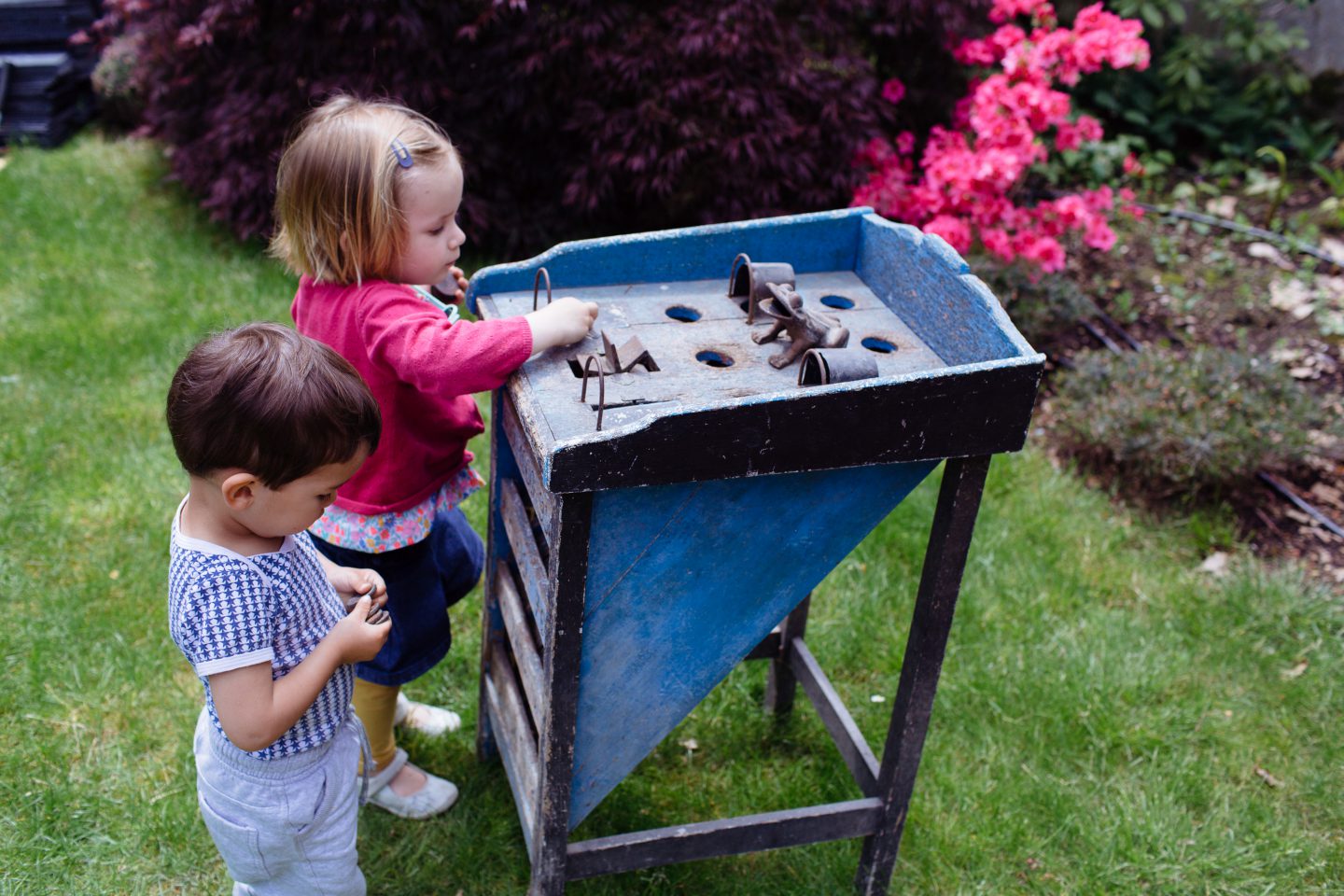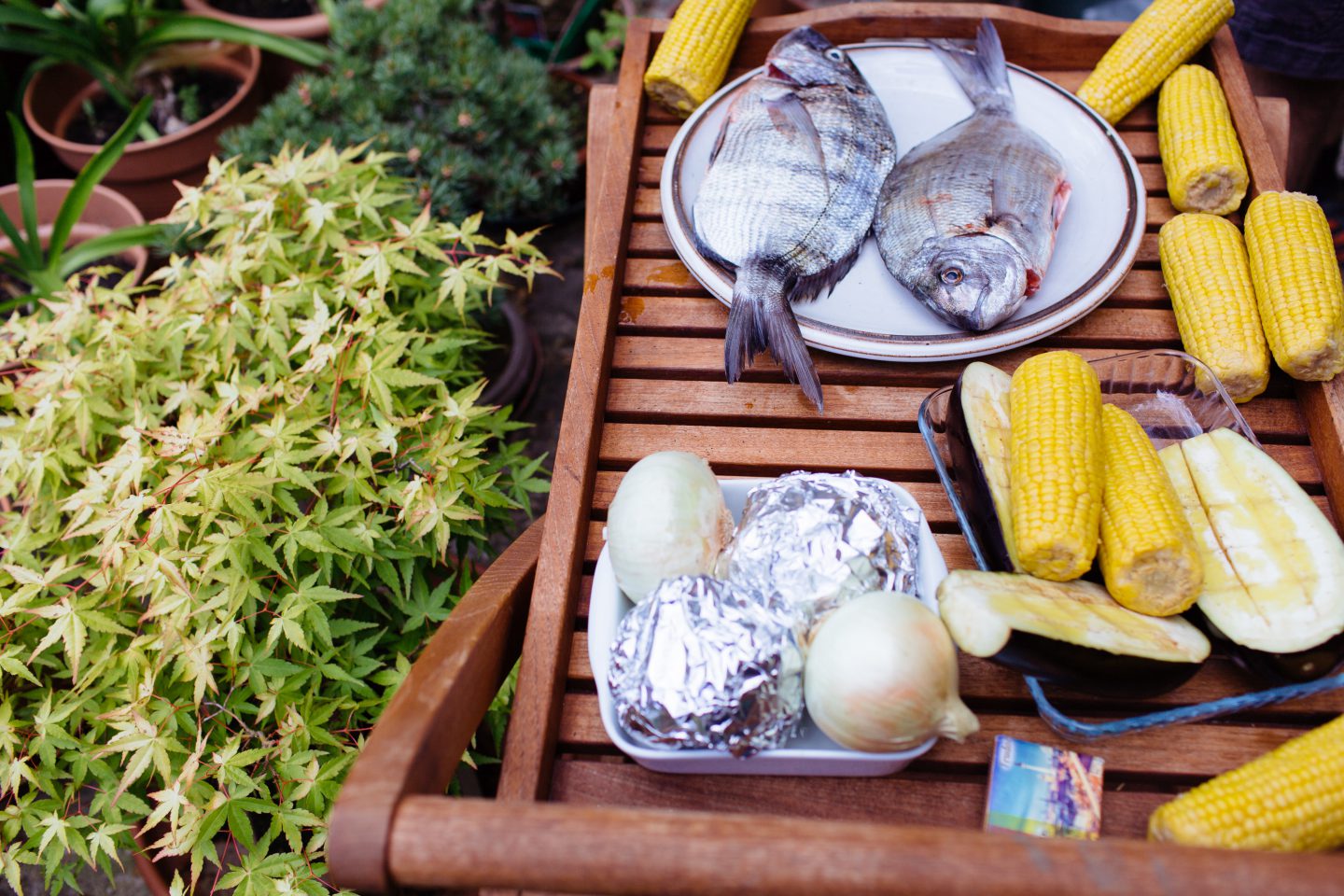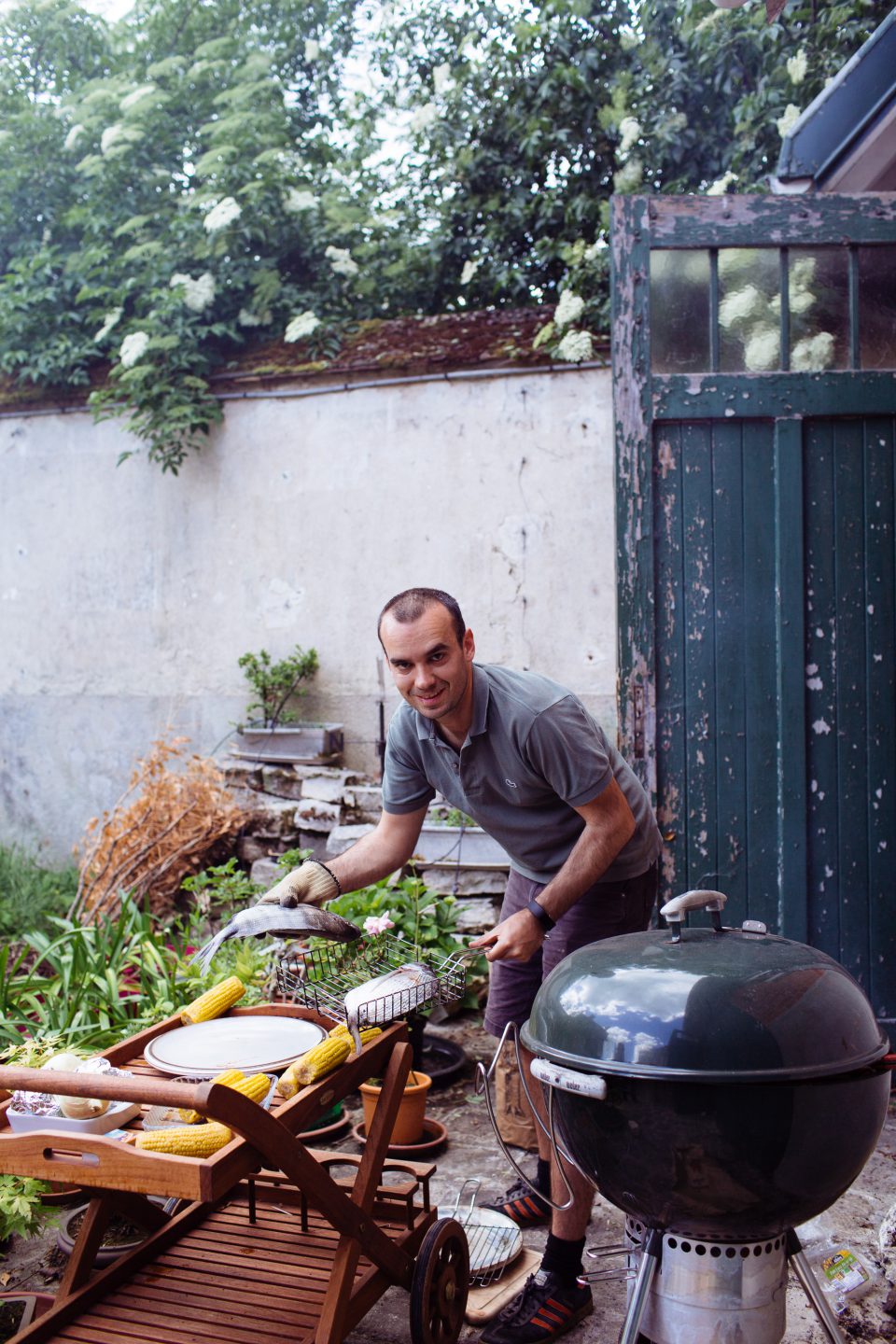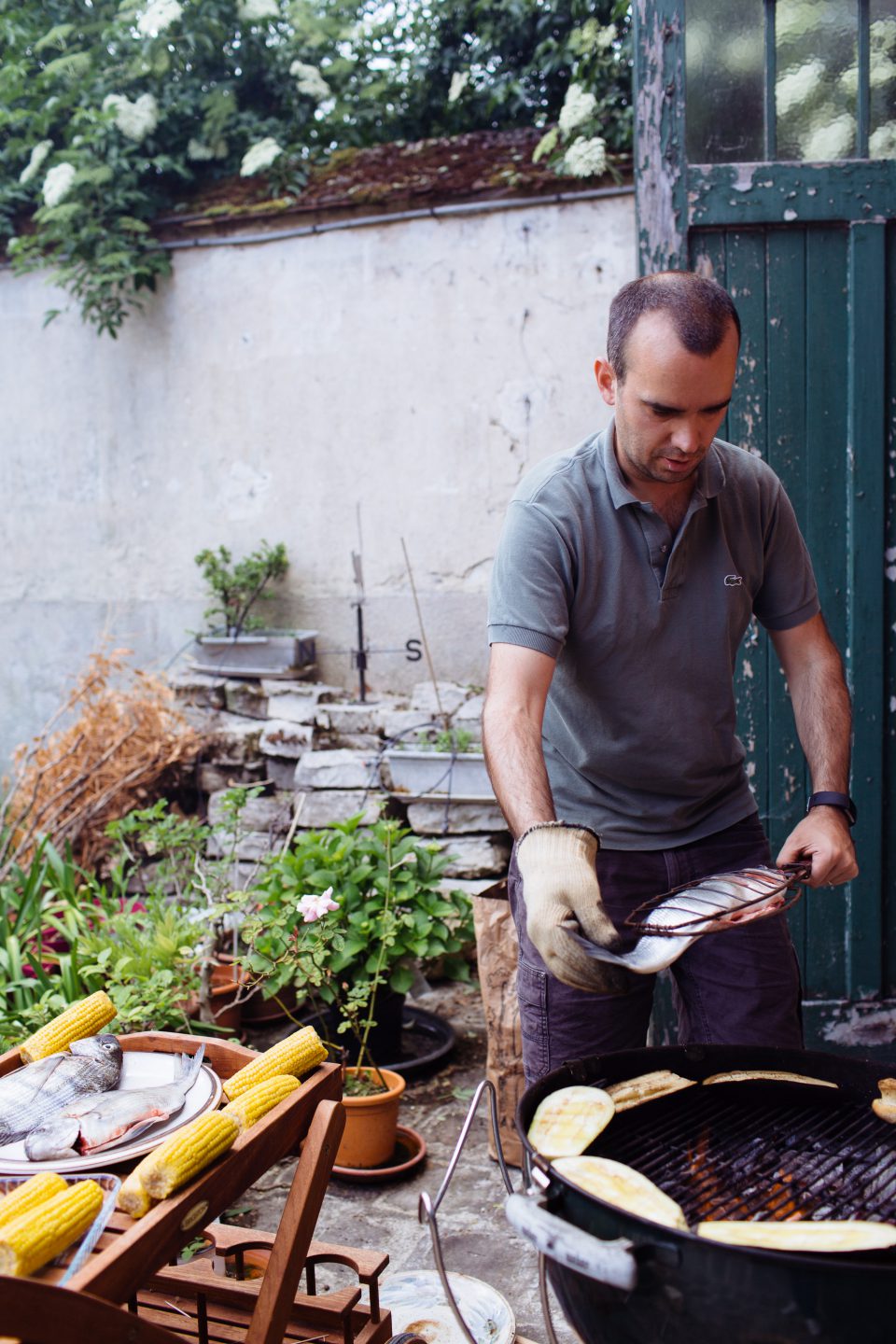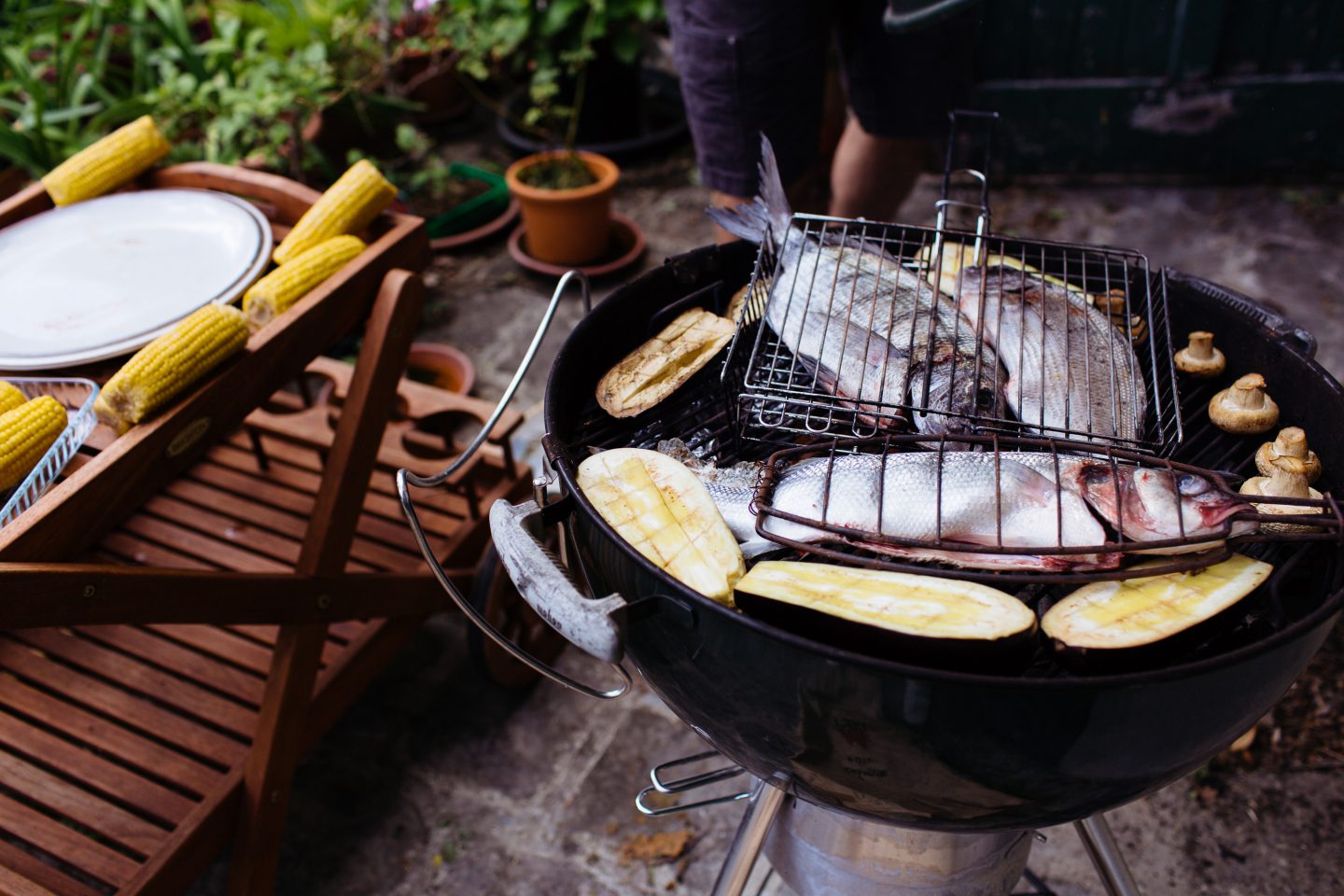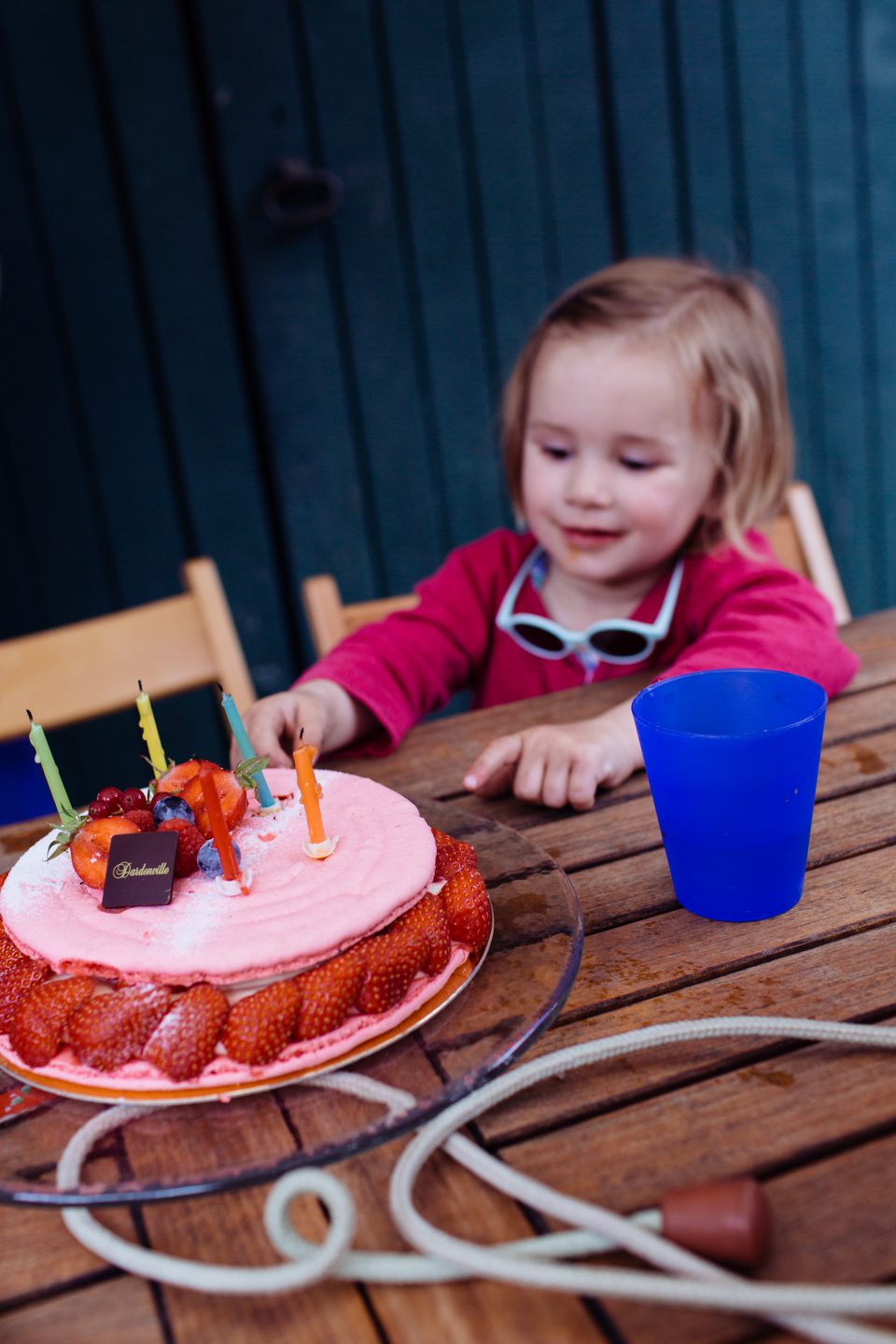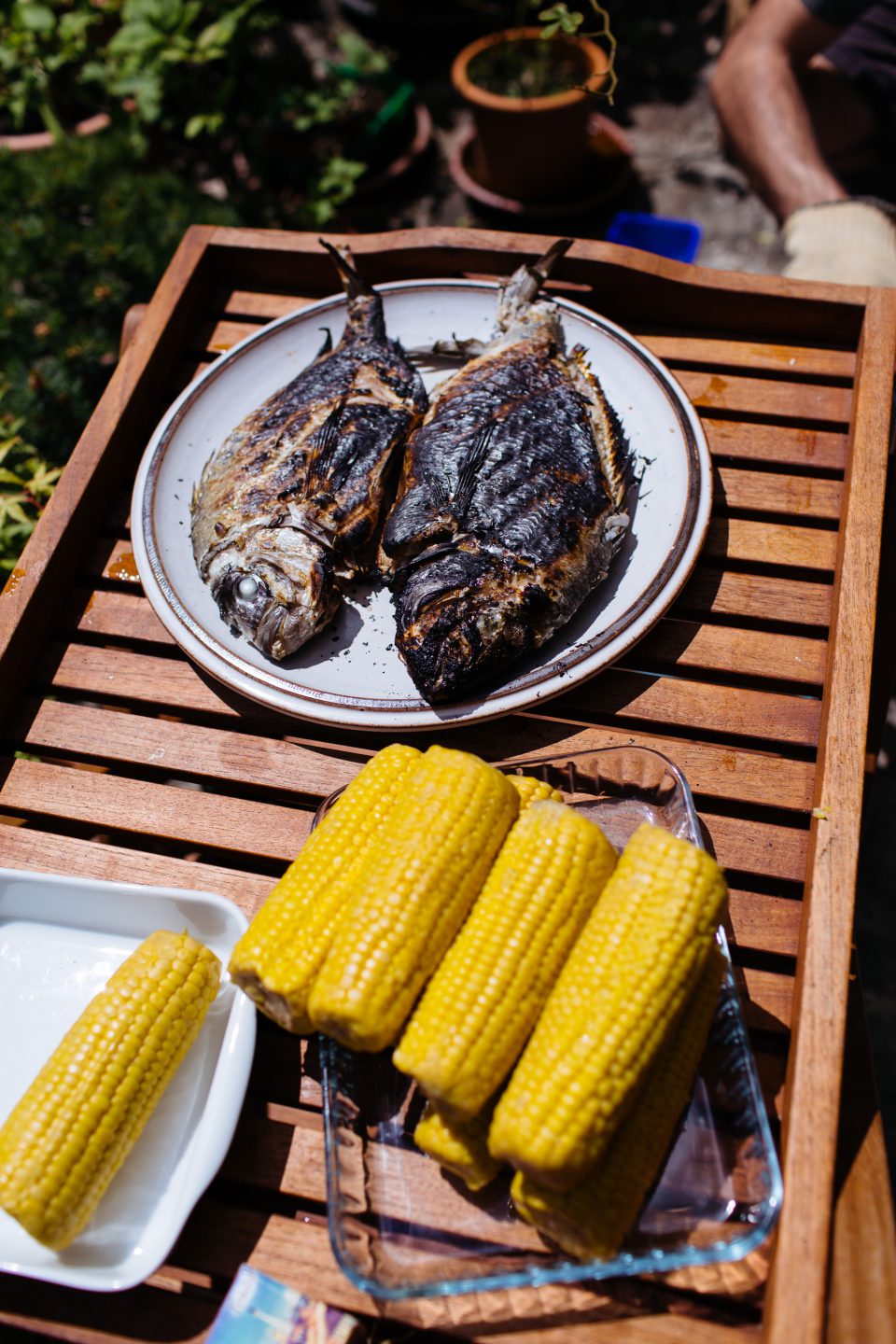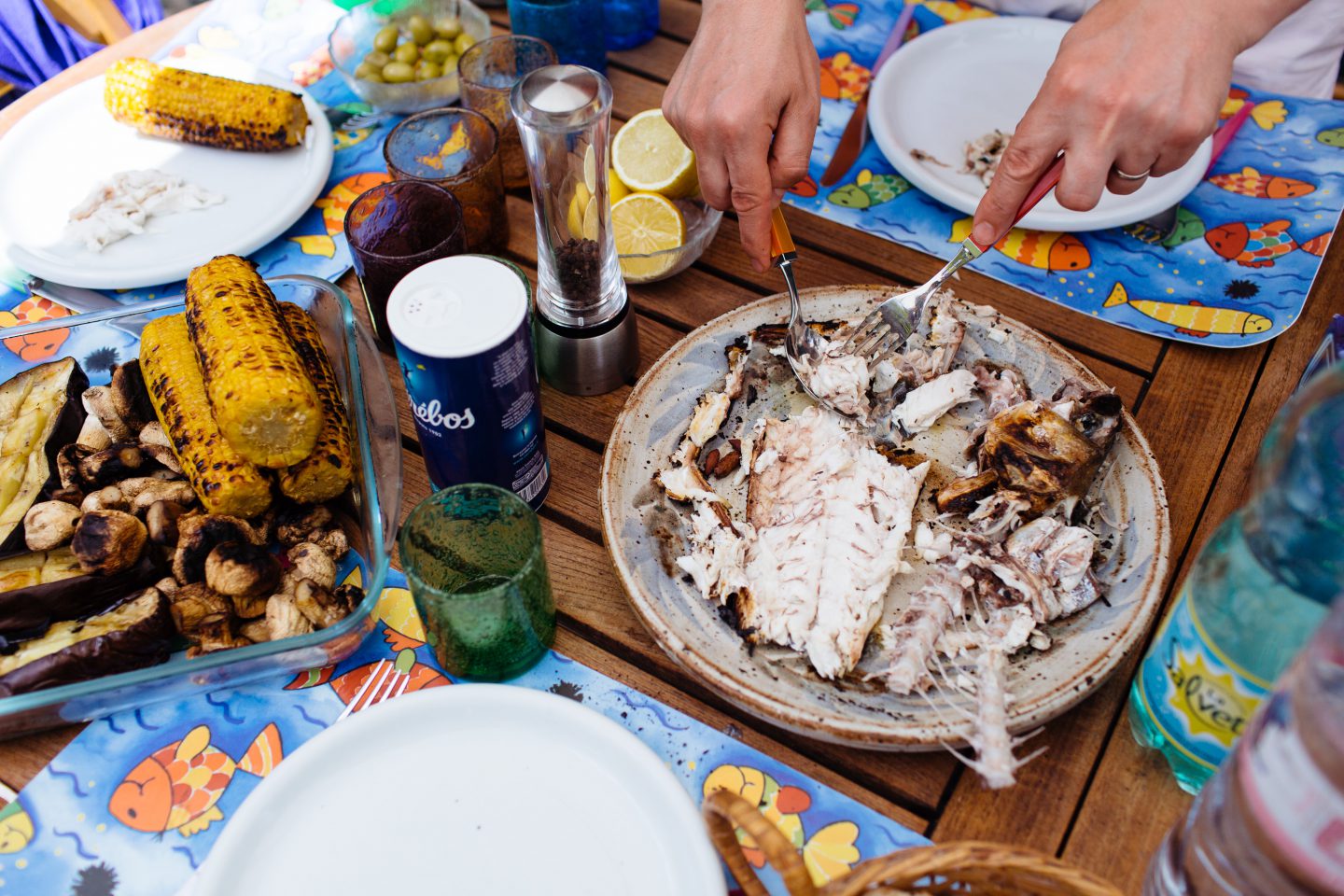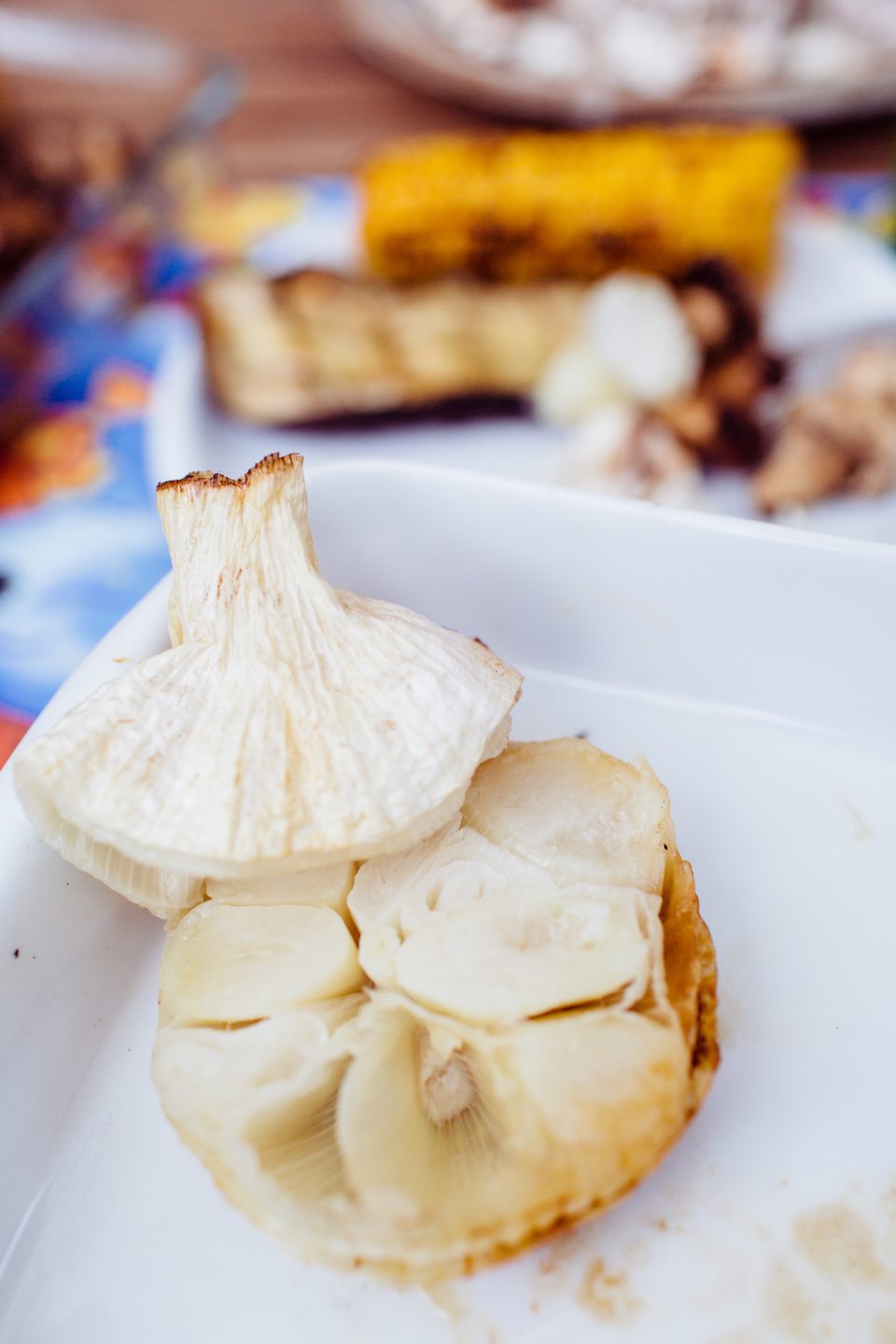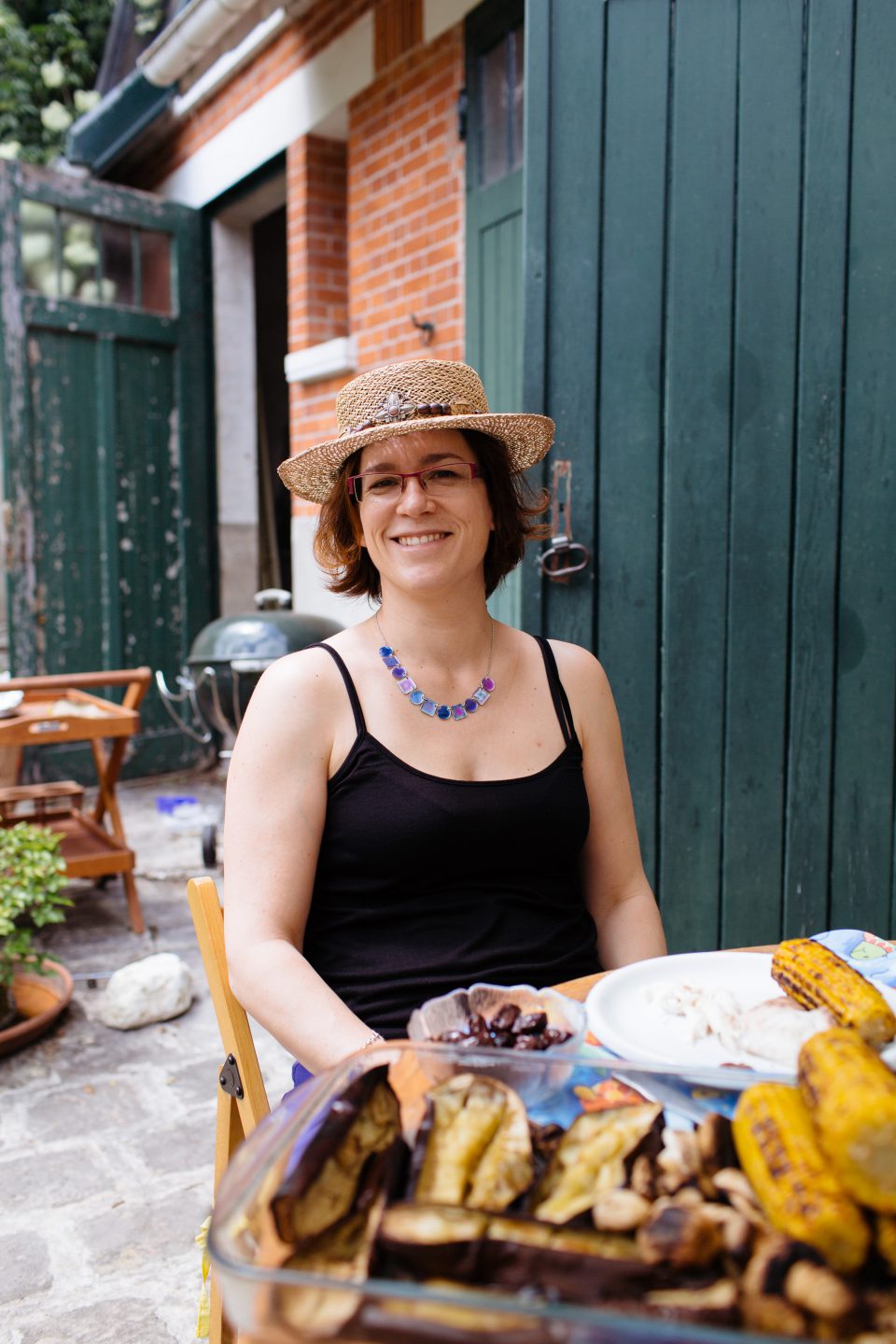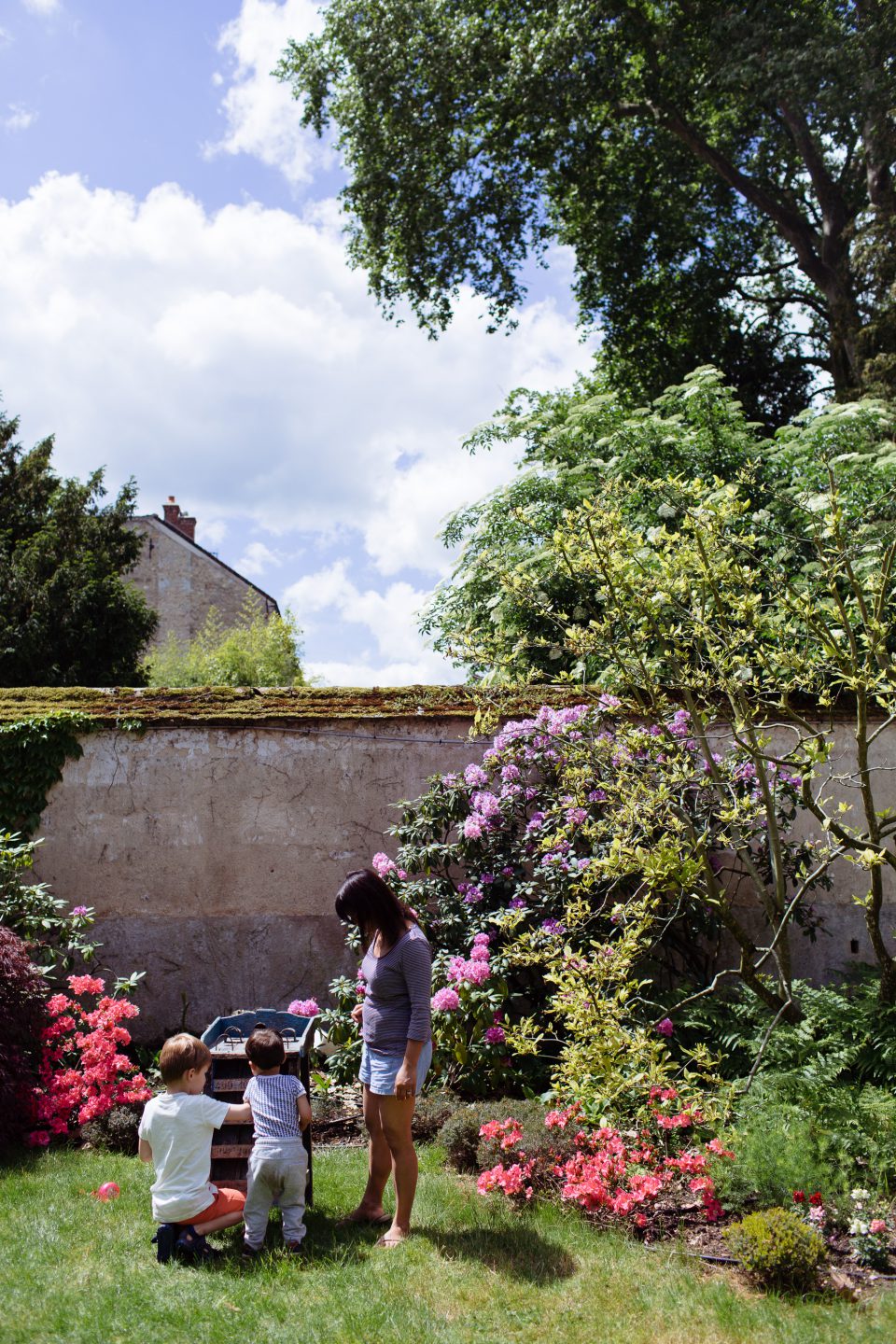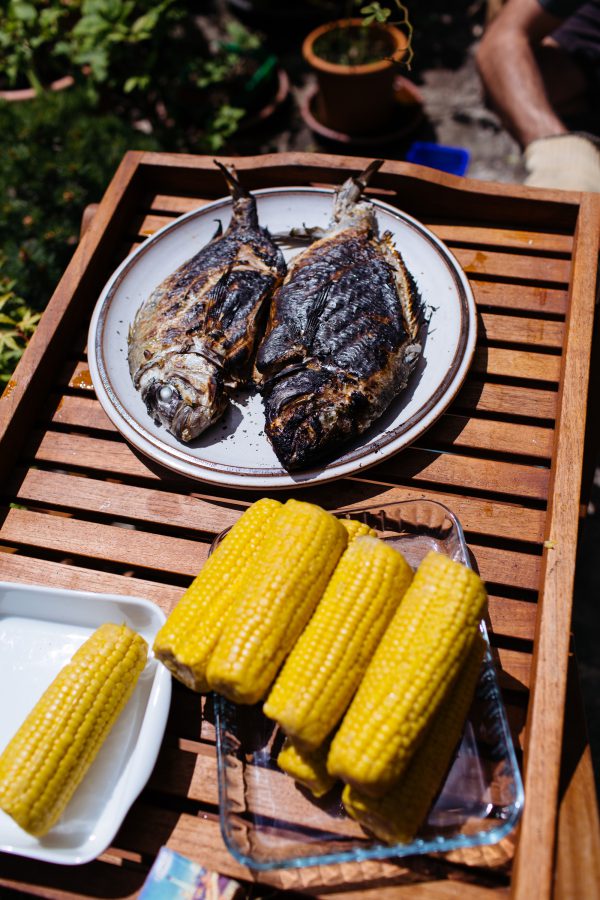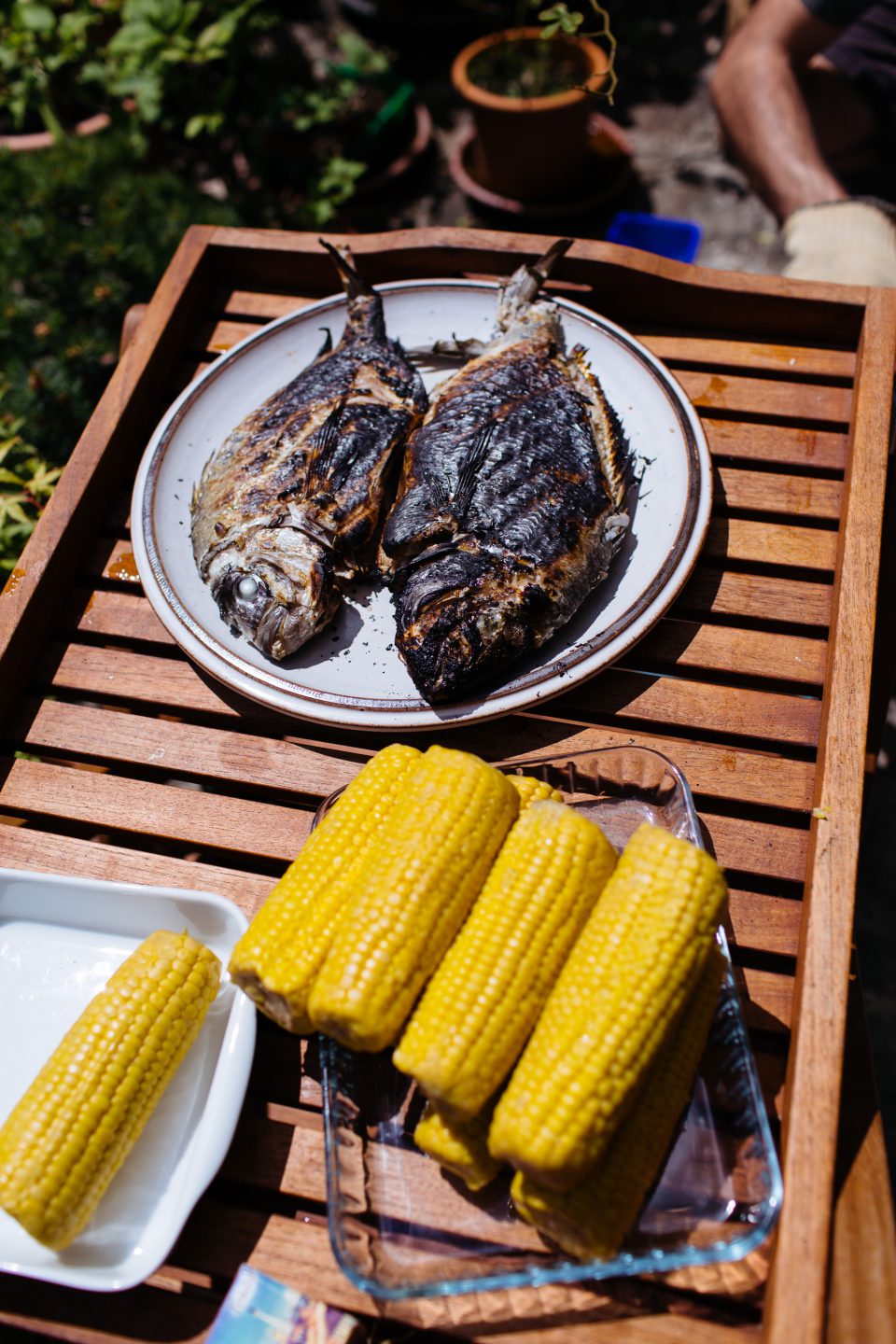 BBQ Sea Bream
Prep time: | Cook time: | Serves 6-8
3 medium size sea breams
3 big eggplants halved
6 corn cobs
3 garlic bulbs
handful of field mushrooms
Halved the eggplants and score the flesh in diagonal lines then brush with melted butter and a touch of sea salt.
Wrap the garlic bulbs in aluminium foil.
Place the fish in the BBQ holder with scales on for easy peel when it's cooked.
Place everything in the BBQ for about 10 minutes.
Serve hot with a squeeze of lemon juice and sea salt.