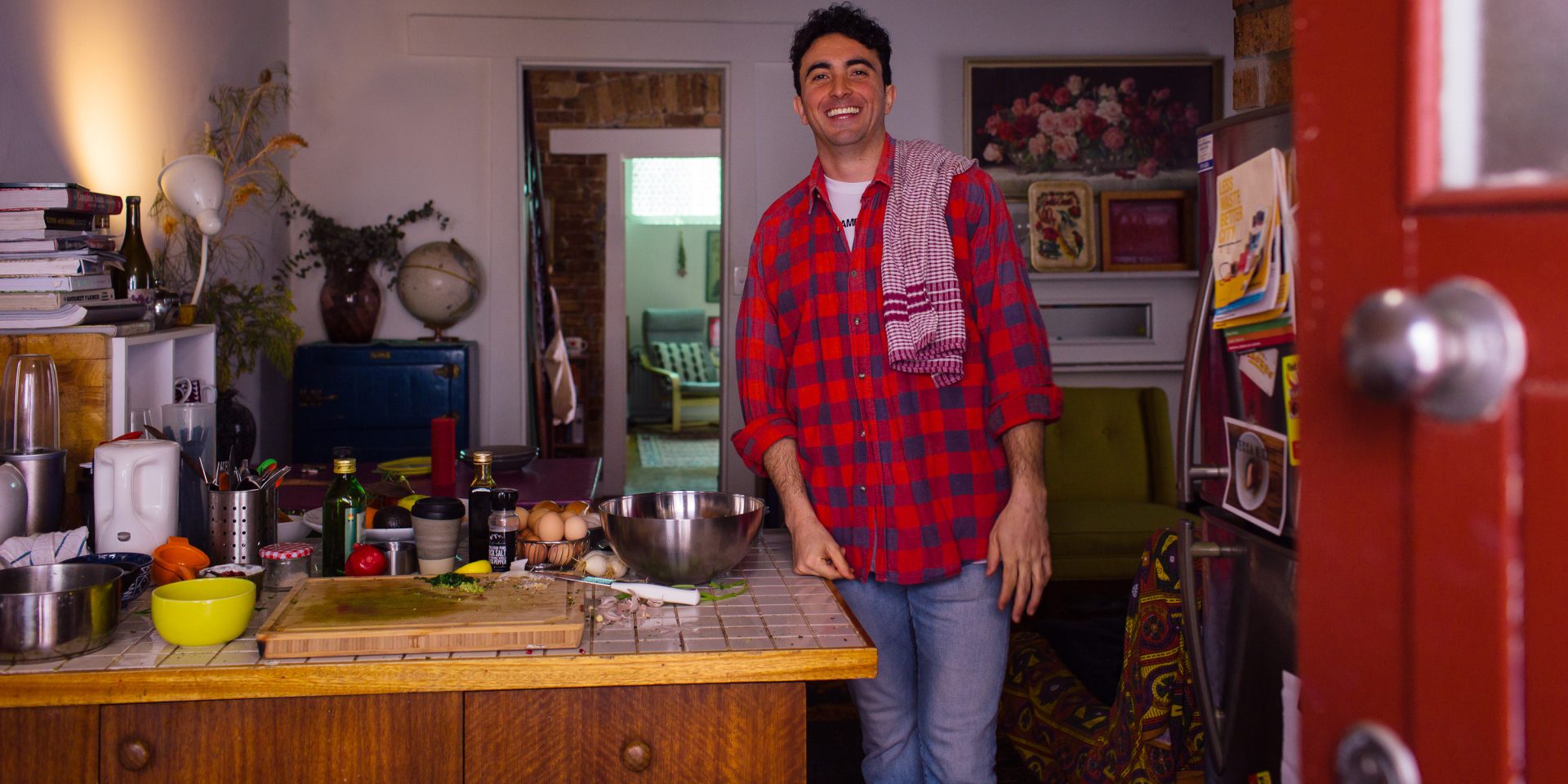 I caught up with Alex at a friends' podcast Fussy Eater launch night at Cake Wines. Being in an event about eating/food, naturally and appropriately we started to chat about his love of cooking. After a few persuasions from me and encouragements from our friends, Alex agreed to cook for the blog and the result was kaftalicious! Alex made his quick and light version of the Lebanese kafta. Packed with fresh herbs and punchy spices, it was a great Sunday easy lunch served with the tangy coriander chilli and pomegranate roast potatoes.
Alex: My mum's Lebanese so she'd always make kafta if we were having a BBQ. There aren't many ways that she expresses her ethnicity, but food is definitely one of them. The potatoes are a recipe I was inspired by (ripped off from) Mankoushe's Instagram, my fave Lebanese bakery/cafe in Melbourne.
The key to a good kafta is the Baharat Spice Mix – this is a special all purpose spice blend widely used in Middle Eastern cuisine.  Add a healthy dose of this mix into the mince to create depth and full bodied kafta. You can use food processor to mix all the ingredients, but Alex prefers to finely chop them to add a bit more texture. For the potatoes, roast them until they are golden brown then let cool on the stove before adding the coriander, chilli and pomegranate dressing. Serve the potatoes and the kafta together. Feel free to whip up a quick mint yoghurt to dip the kafta in cause it's a great accompaniment and so delish!
Family origin
Mum's Lebanese Dad's Aussie
I can't live without
Music. It's pretty much the centre of my life. I'm always listening to music or playing music or humming a tune or have a song going through my head or hosting a radio show about music. From 2003-2011, I was the lead singer of Red Riders
Occupation
Event and venue booker
Dream Job
I would've loved to remain as a professional musician, but that ship has well and truly sailed. I also think I'd like to be the guy that gives ratings to movies, TV shows and games. I reckon that would be fun. Although I guess you'd see a lot of messed up stuff too
Currently I'm obsessed with
Space - I'm always obsessed with space. It blows my tiny mind
Childhood taste
Pizza Pockets or white bread rolls with Kraft singles melted in the microwave
I will always have in my pantry
A lot of random herbs and spices, cos I always buy a packet, use a tiny bit then push them to the back of the cupboard and forget about them and then buy the same thing again
I learnt to cook from
My mum. She's an awesome and very natural cook. Like very instinctual with flavours and what's gonna work. She always had a lot of cookbooks around and Gourmet Traveller mags, so I'd alway paw through those. Plus I love watching cooking shows. I watched a lot of Huey's Cooking Adventures during high school
Currently I'm listening to
SZA - Ctrl. My housemate would always be listening to this music and I'd constantly ask her, "Who's this?" And every time the answer would be SZA. So now I'm hooked
One day I must visit
Beirut. My mum was born in Tripoli and her family is from the mountains of Lebanon, so I'd love to visit those places as well, but I think I would fall in love with Beirut
Go to meal
I actually love making salads. I know that sounds lame, but I love delicious fresh veggies and herbs and sometimes fruit with a really good dressing. Just real crispy and yum
I am really good at
Answering this questionnaire. I'm killing it!
The unforgettable meal
Oh my god I have the worst memory. Quay was pretty amazing. Had a really good meal at Rosetta recently. The Sichuan chicken wings at Queen Vic were a good time. I love Mankoushe in Brunswick. I go there every time I'm in Melbourne without fail
My piece of Sydney
Gordon's Bay. A genuine slice of paradise
Guilty pleasure
Being on a low-carb diet. My secret shame
Who does the dishes
I do them myself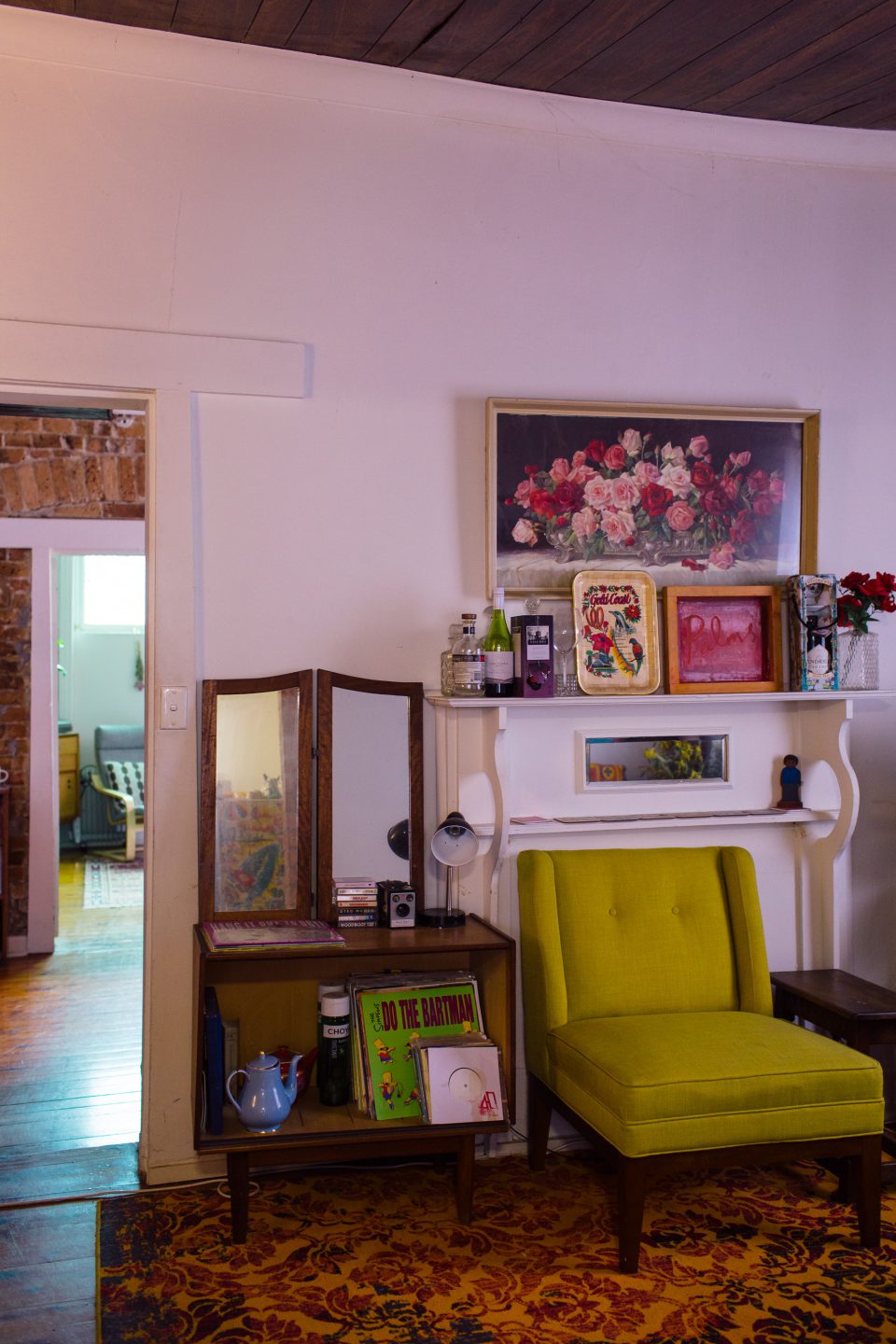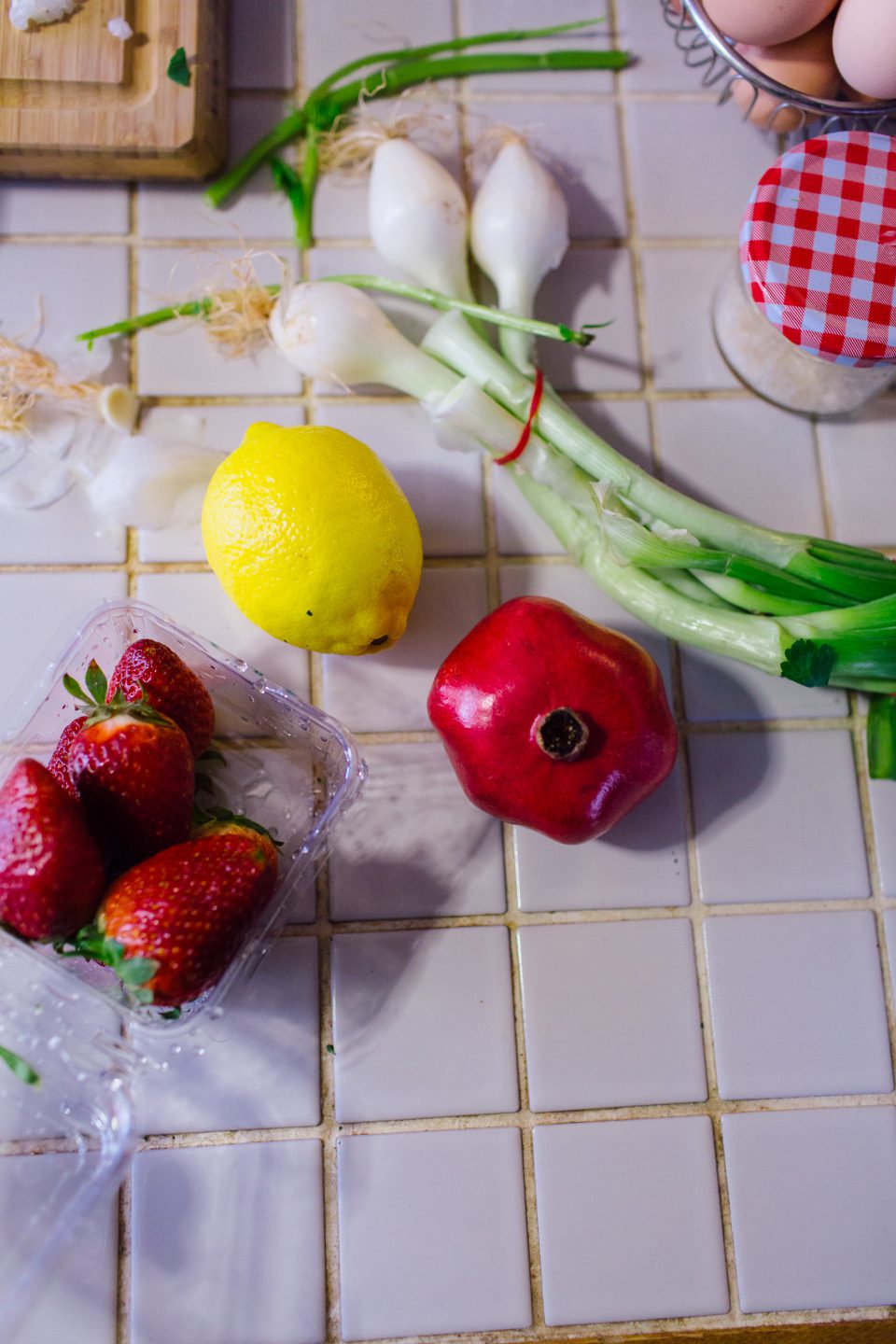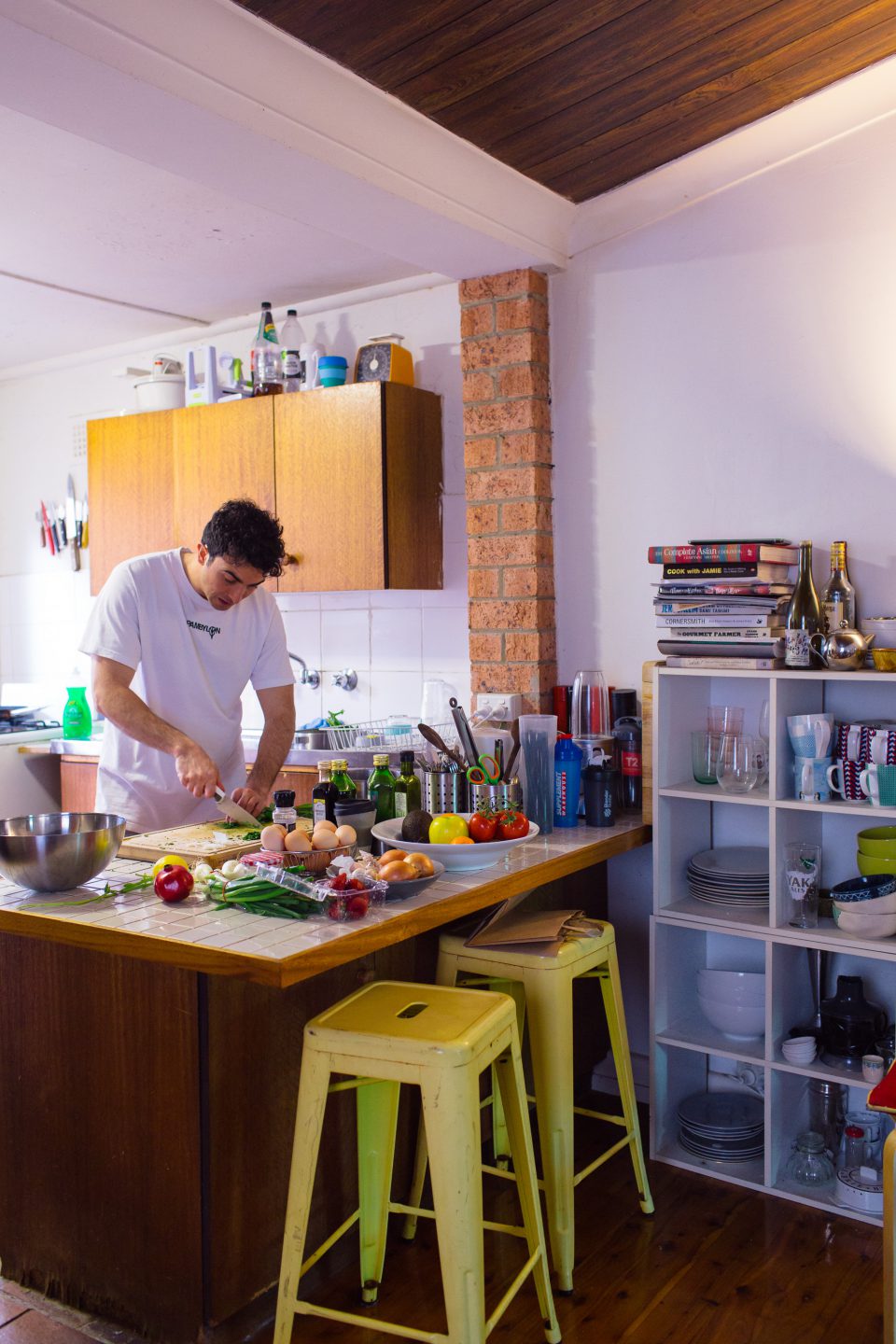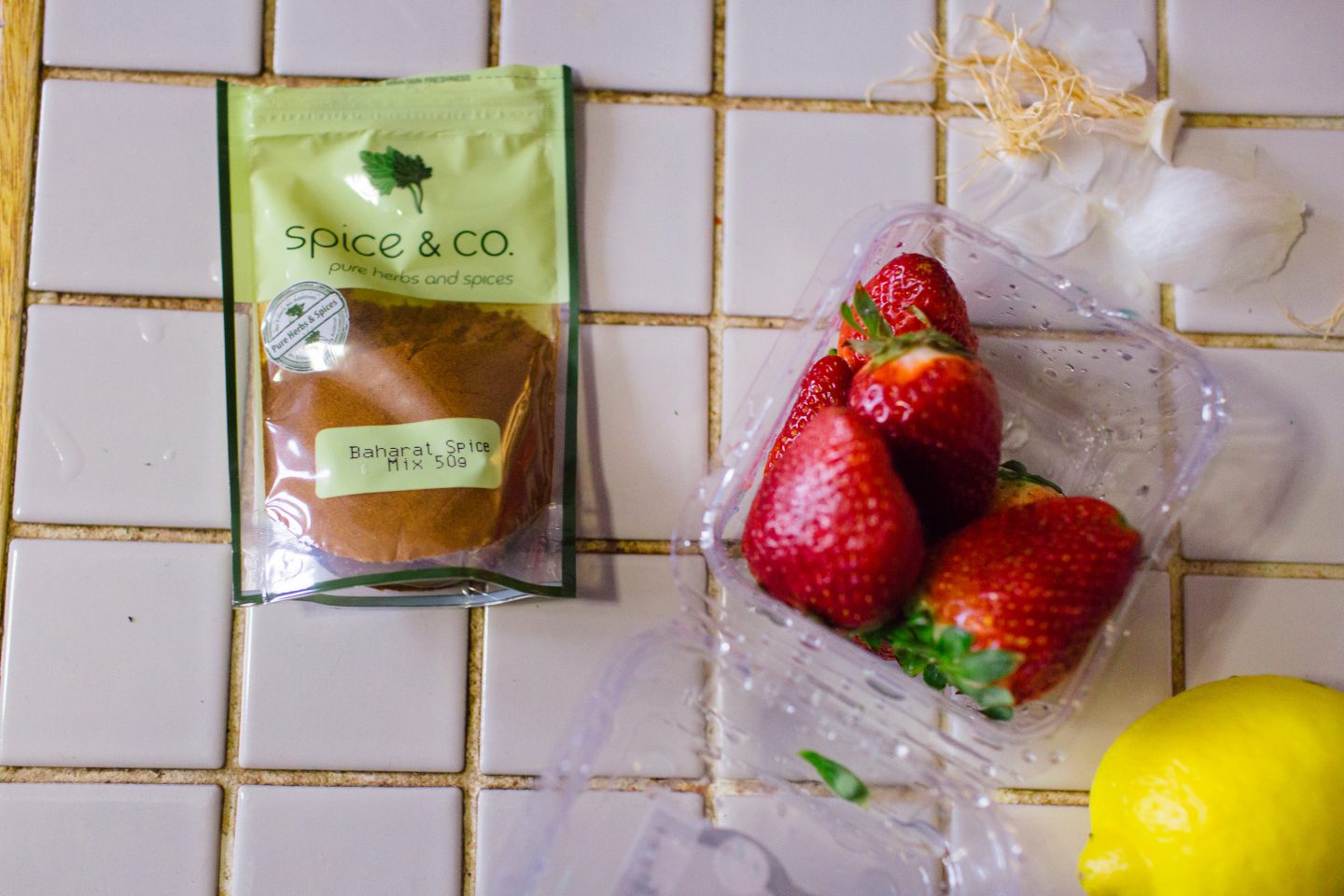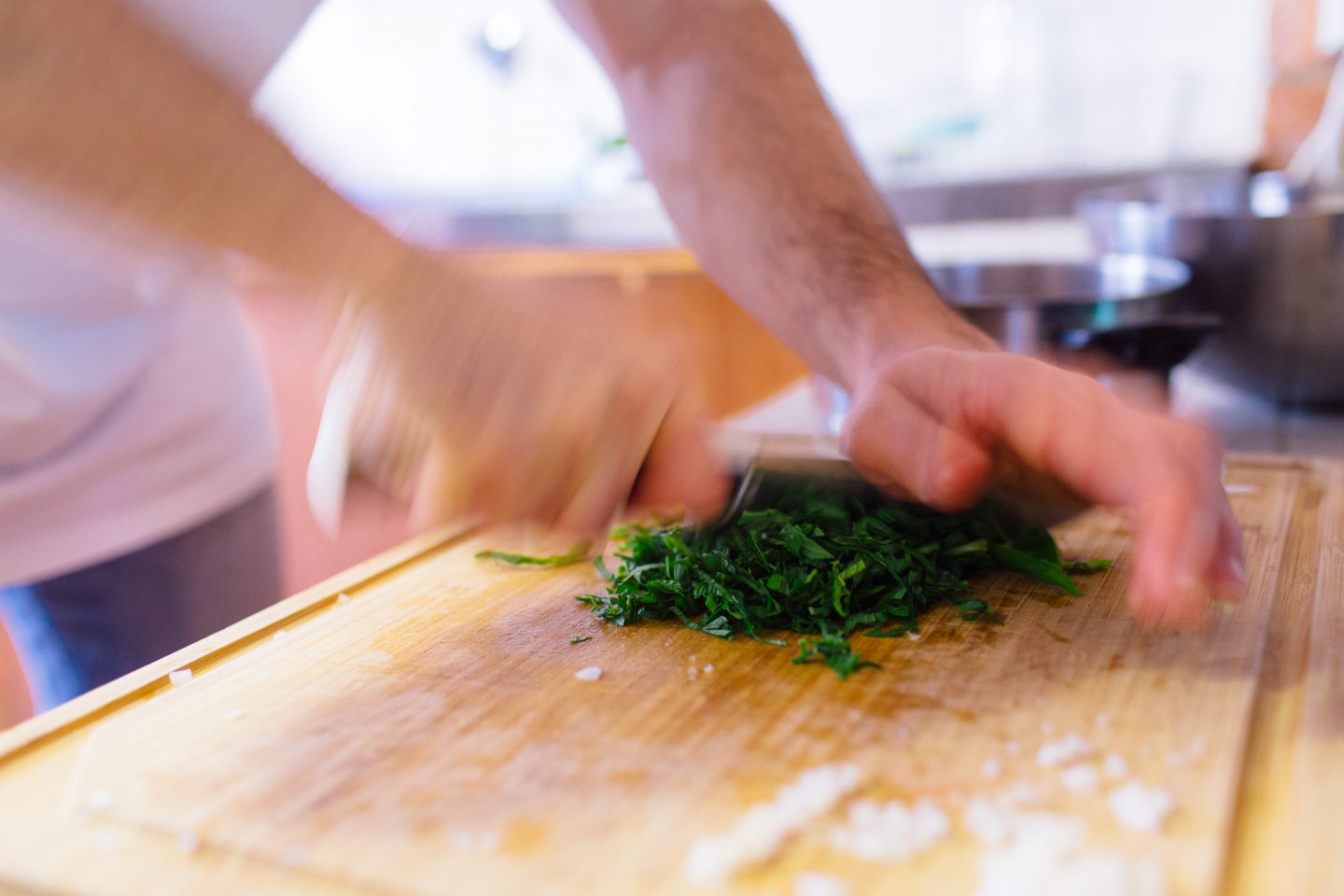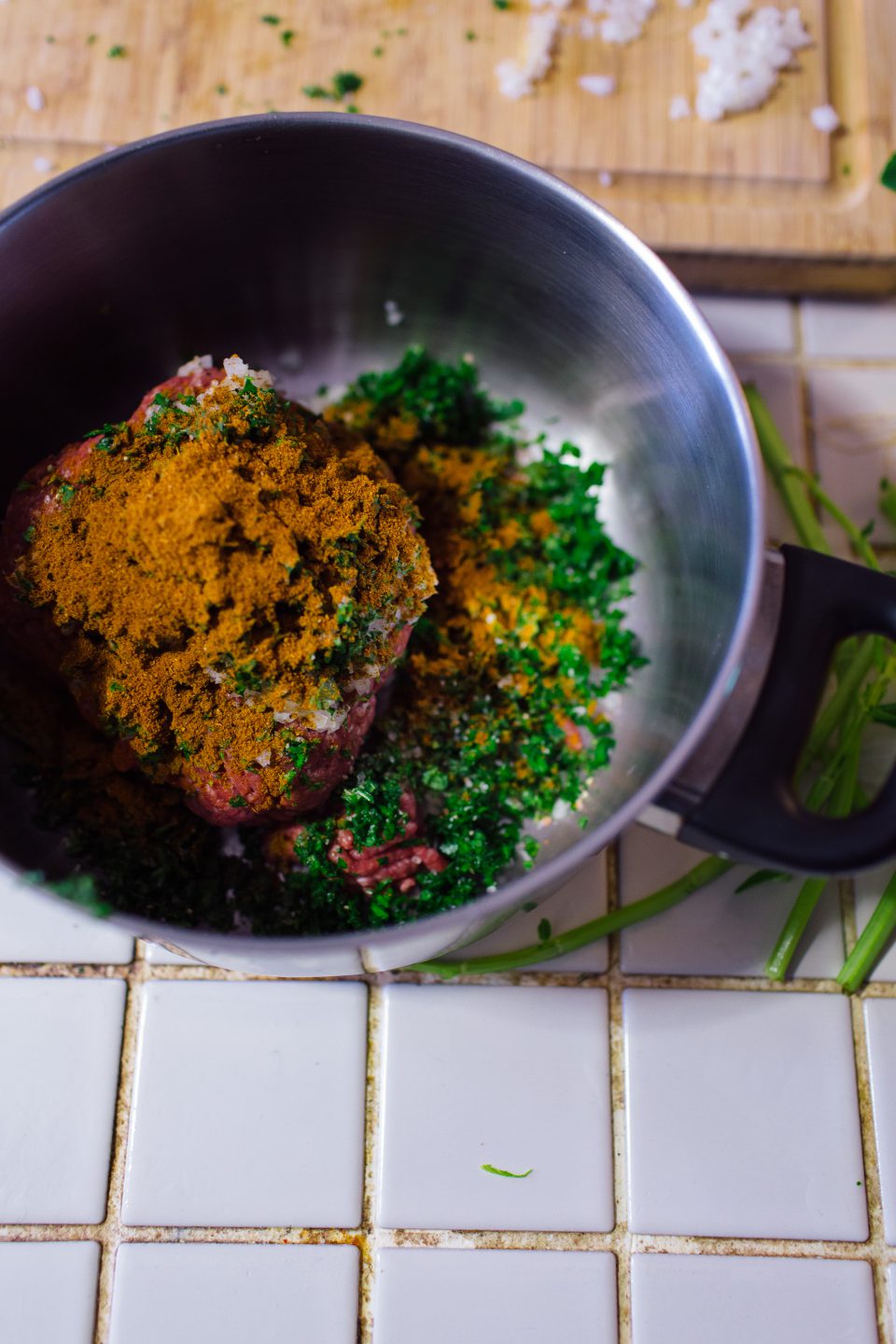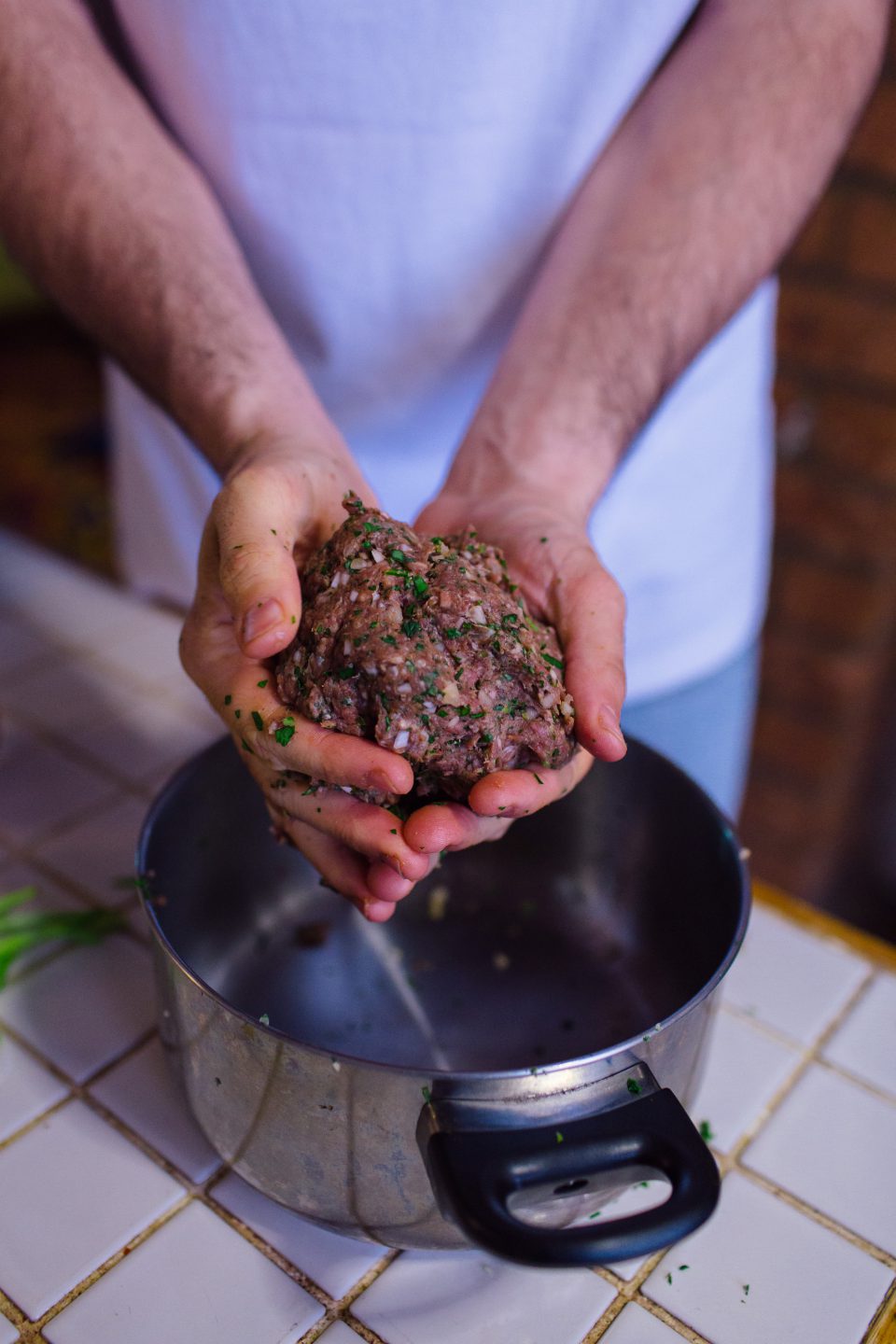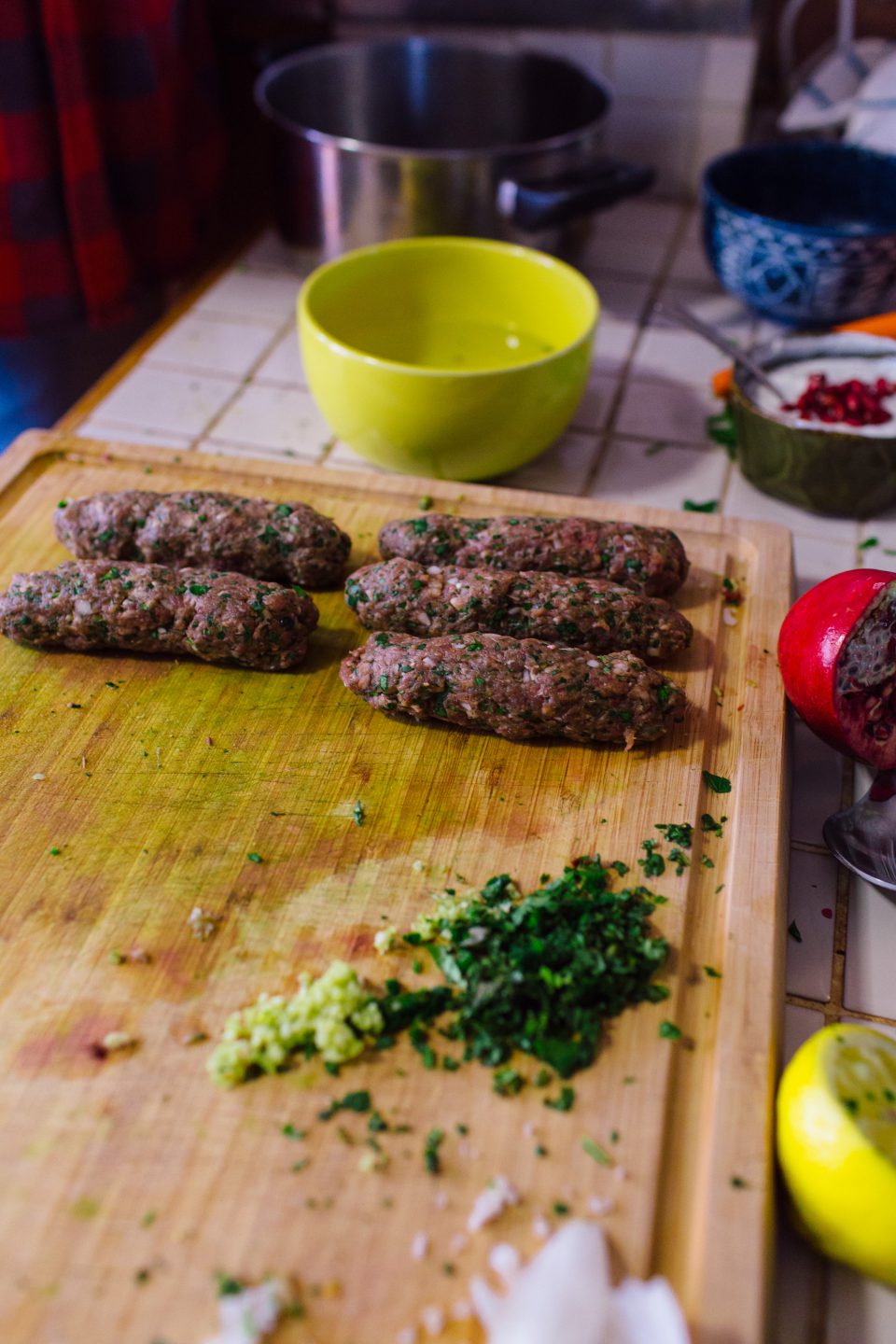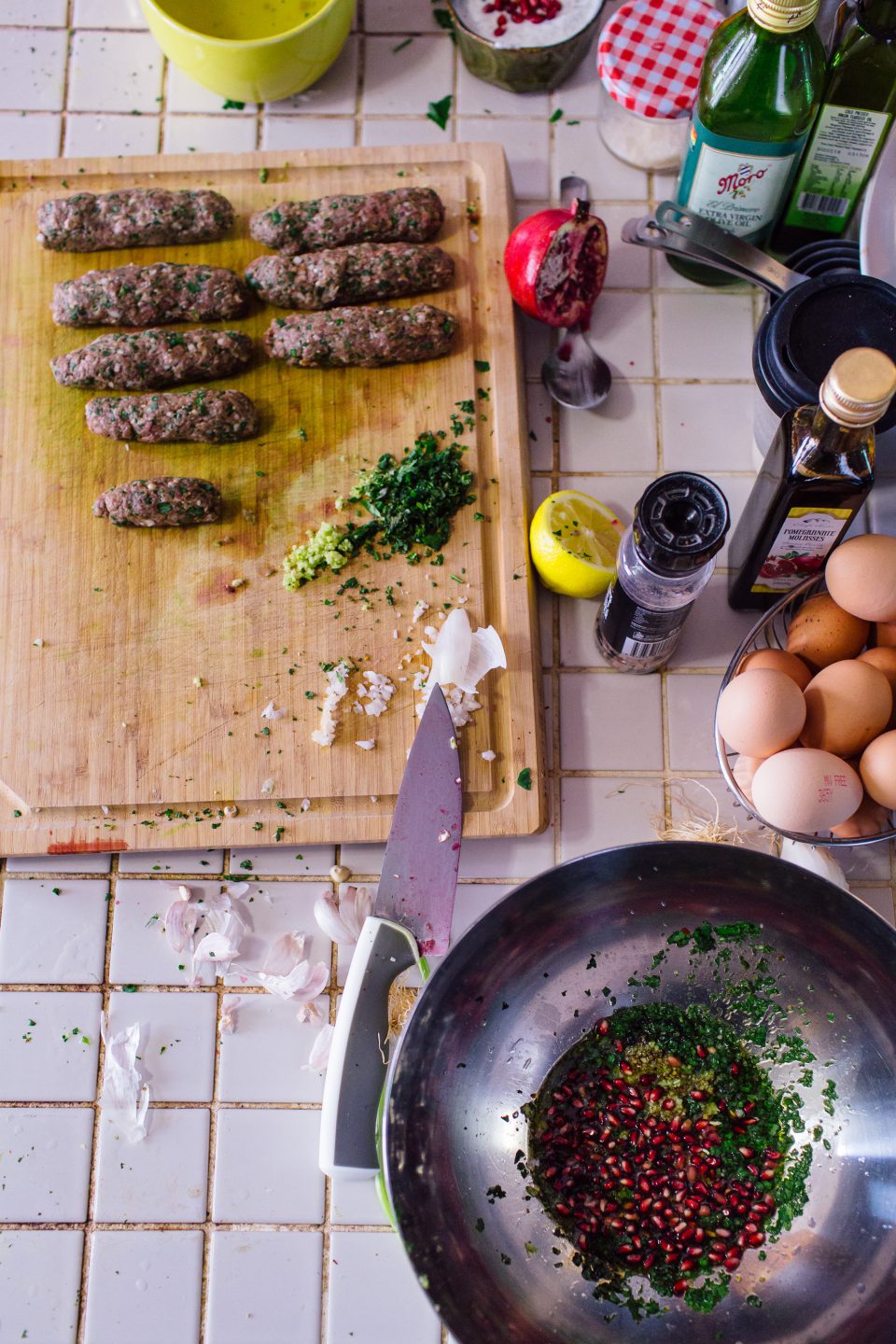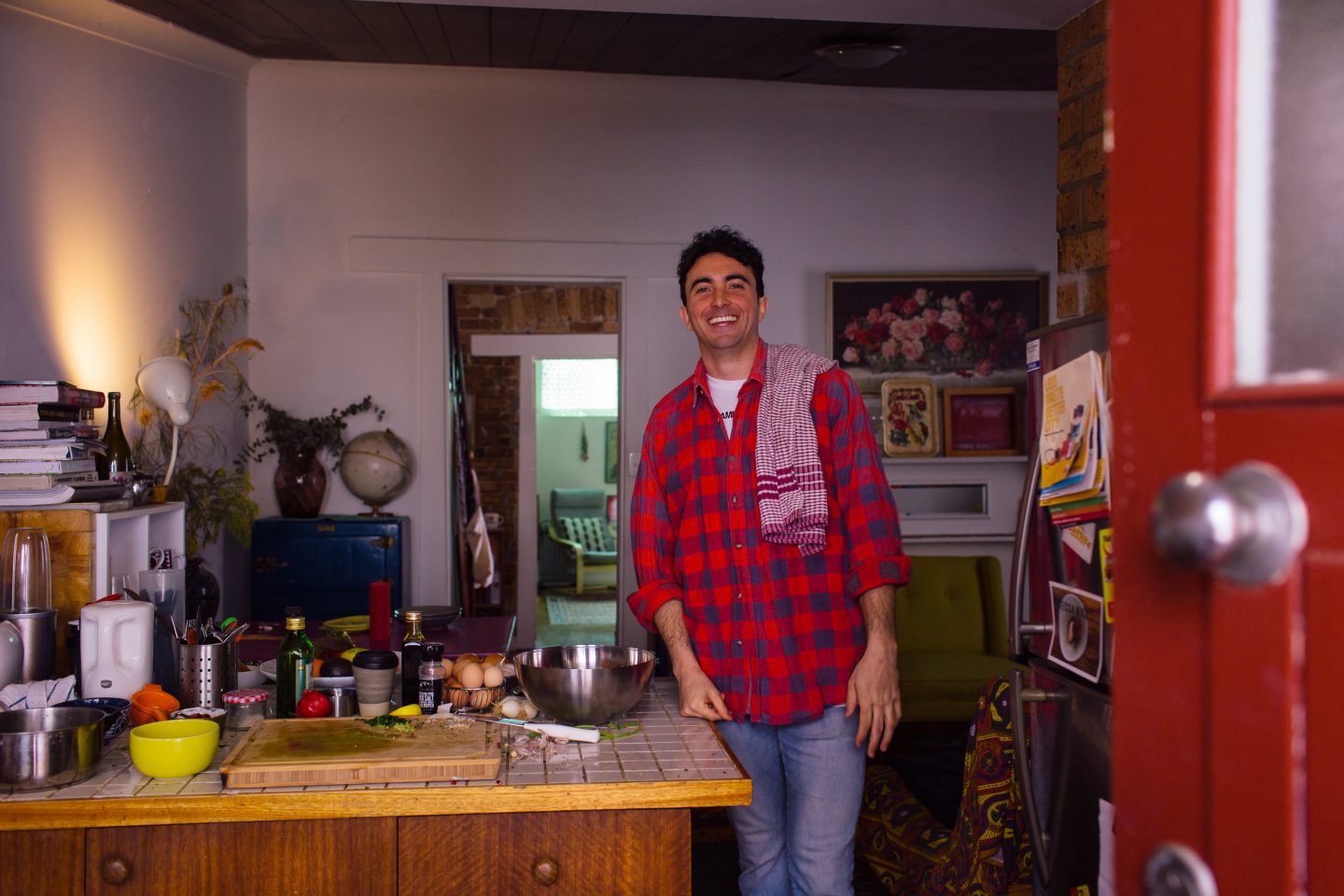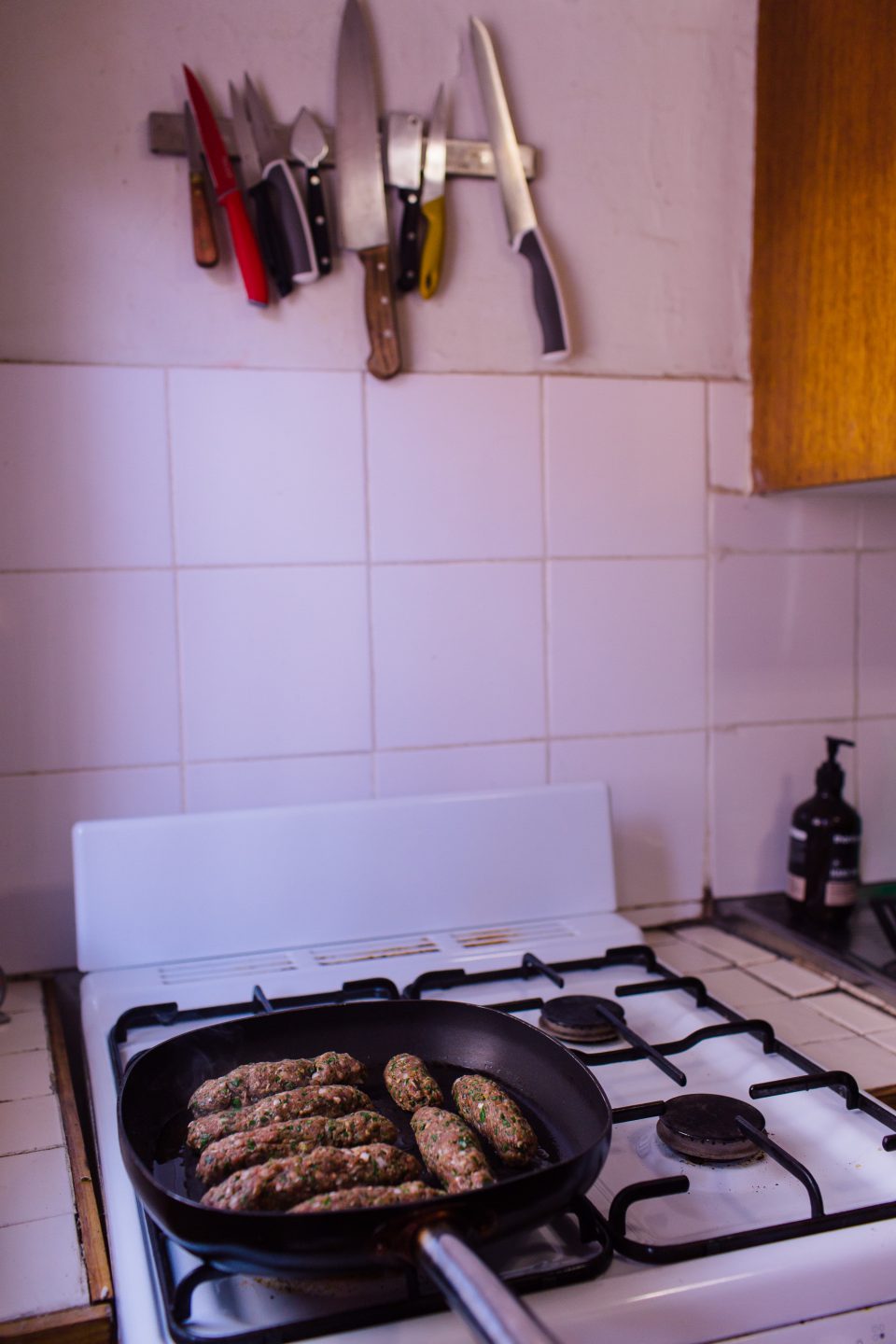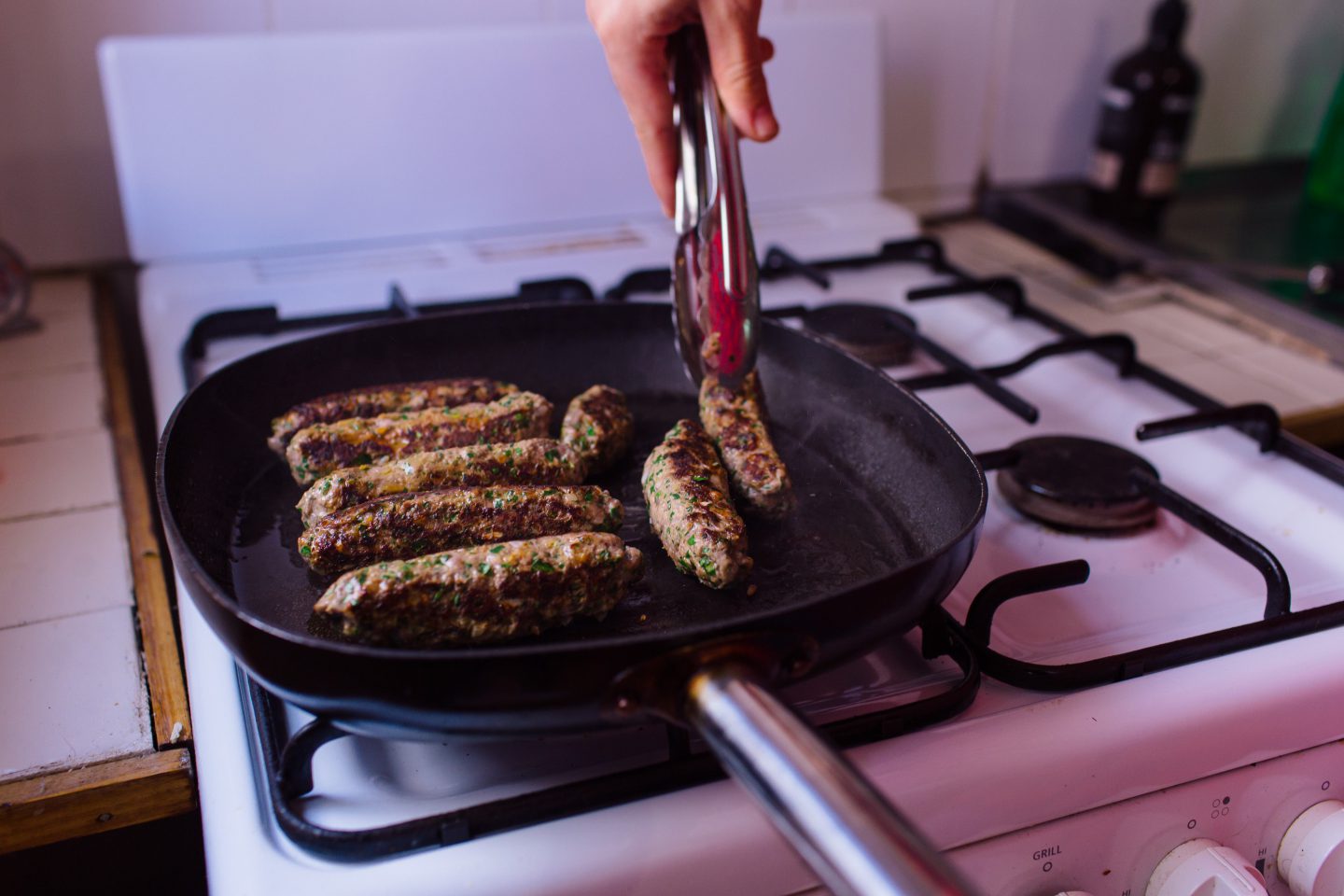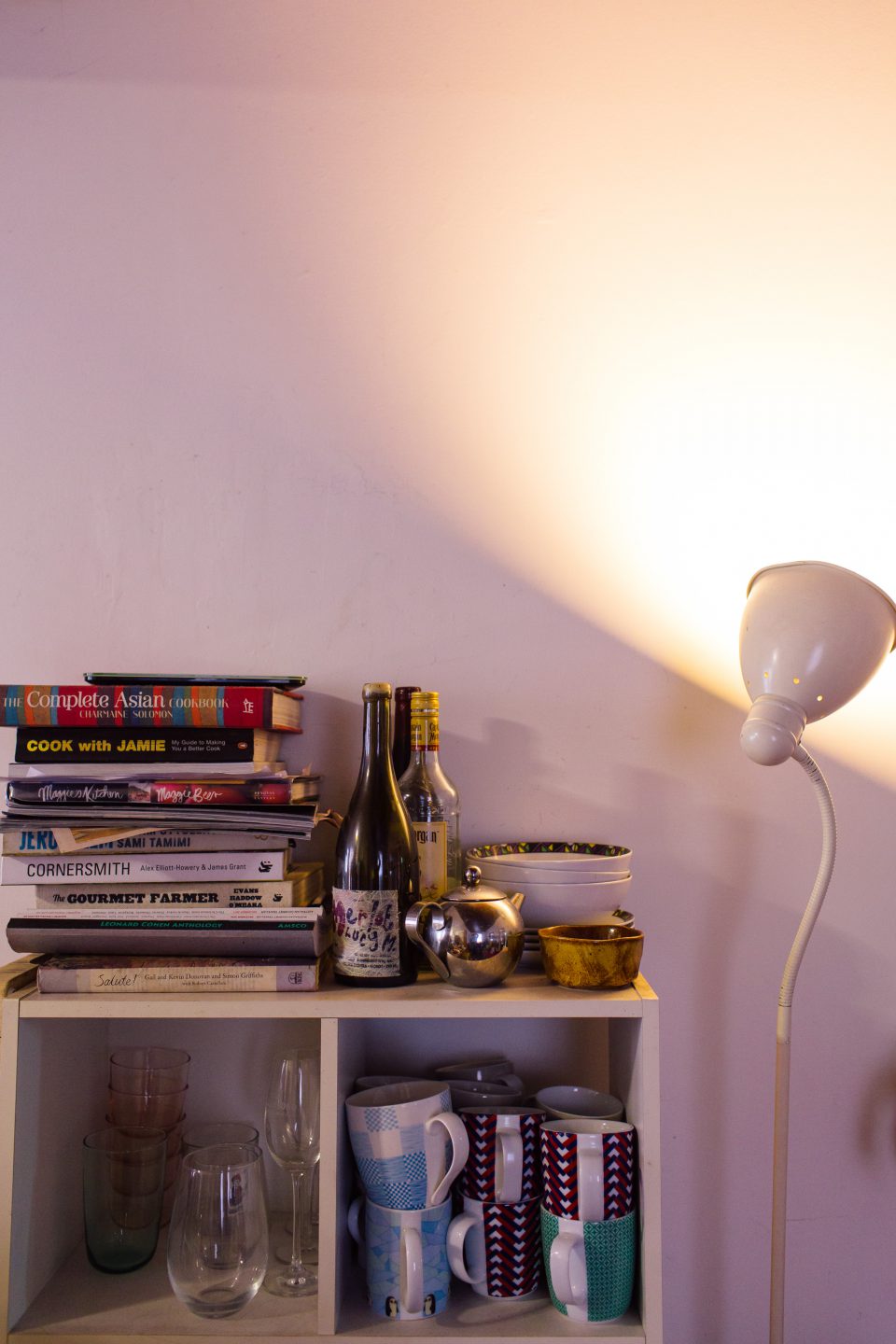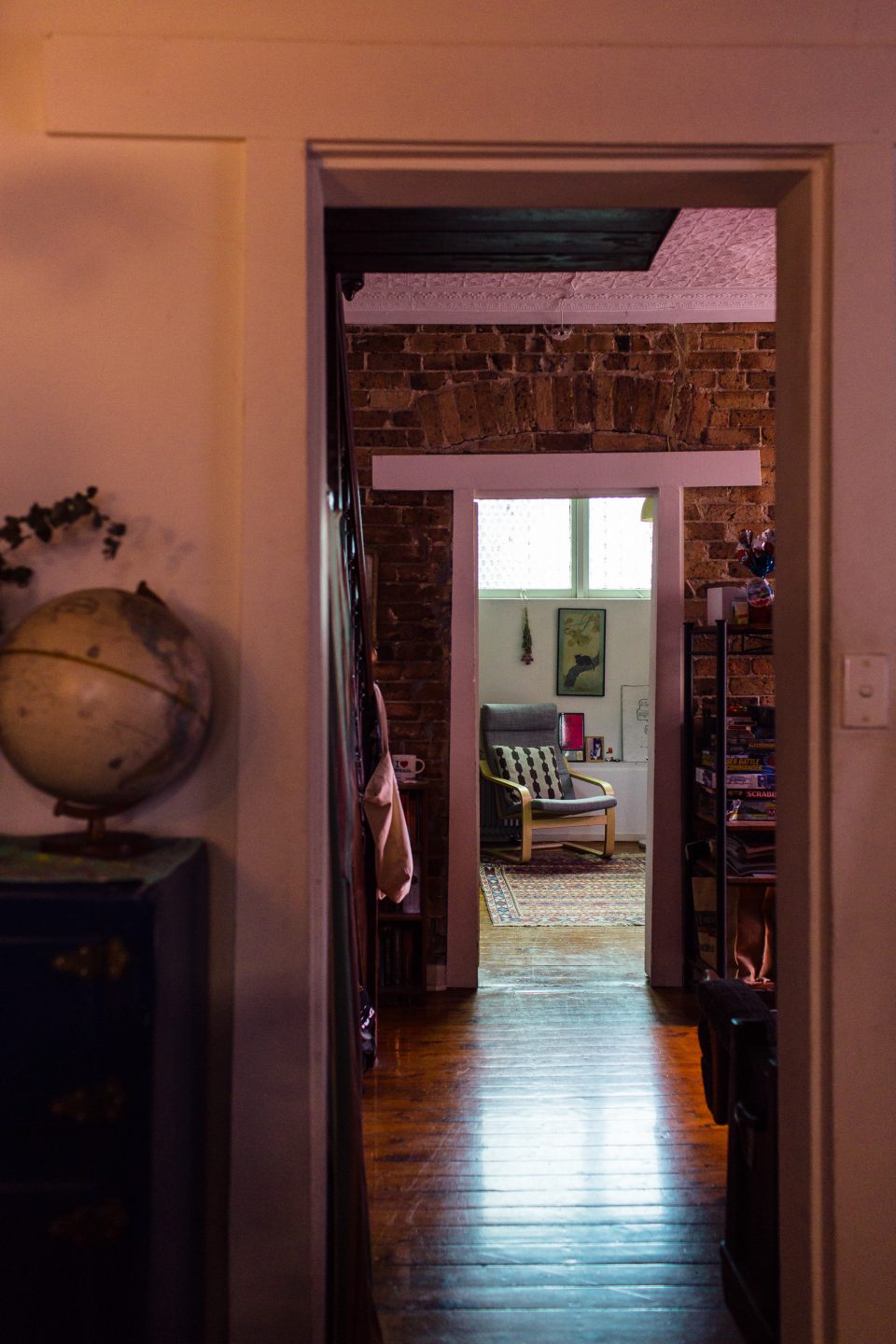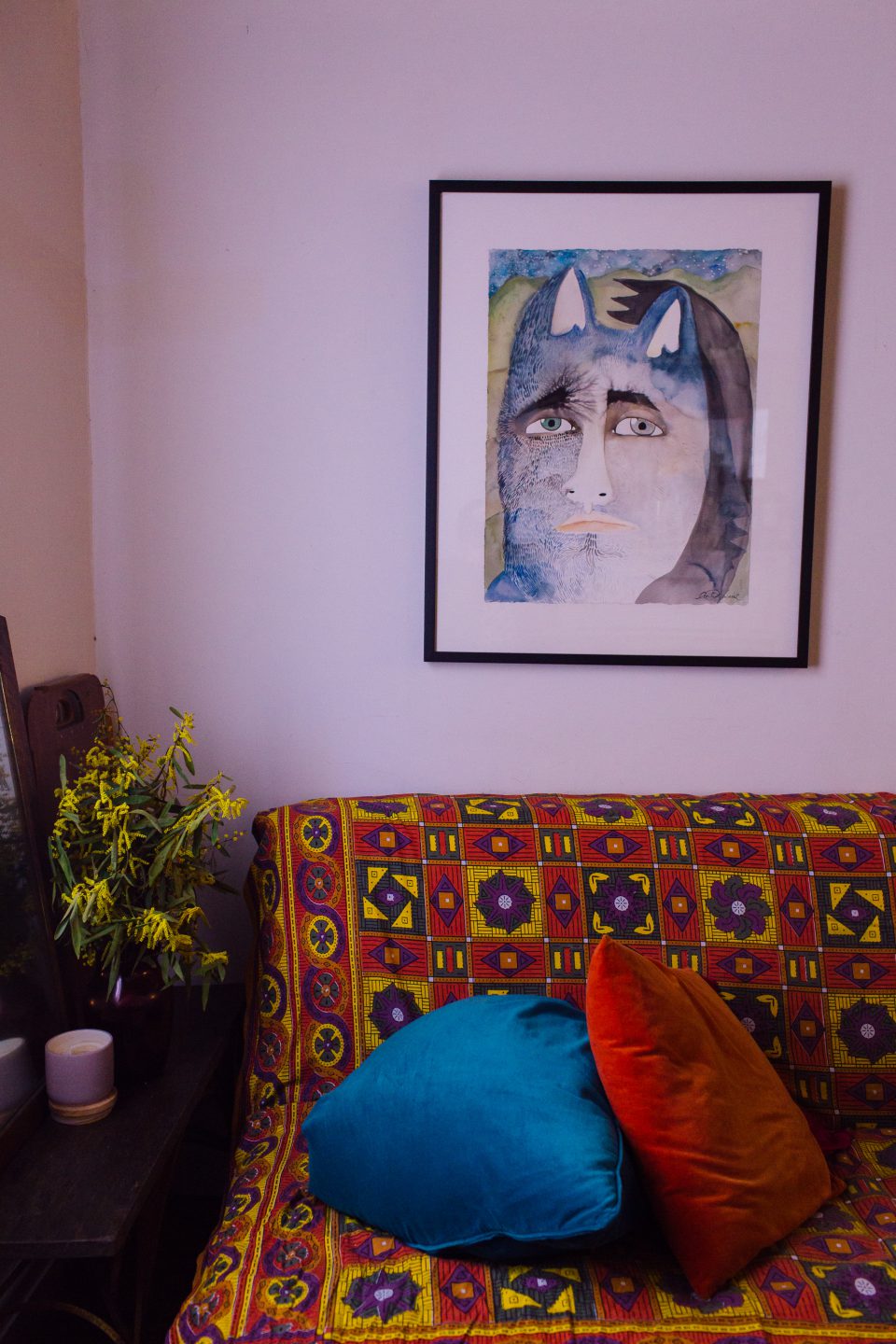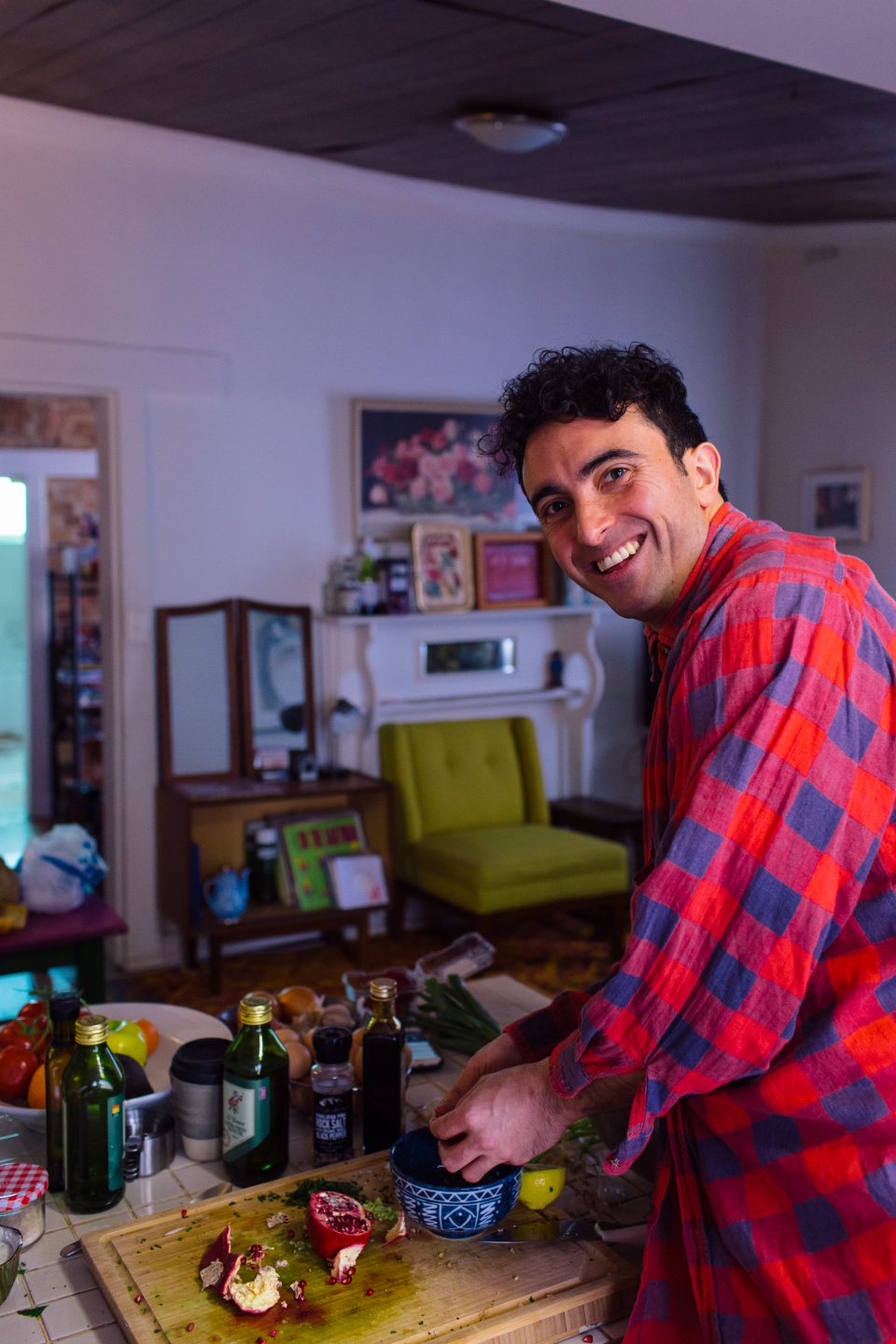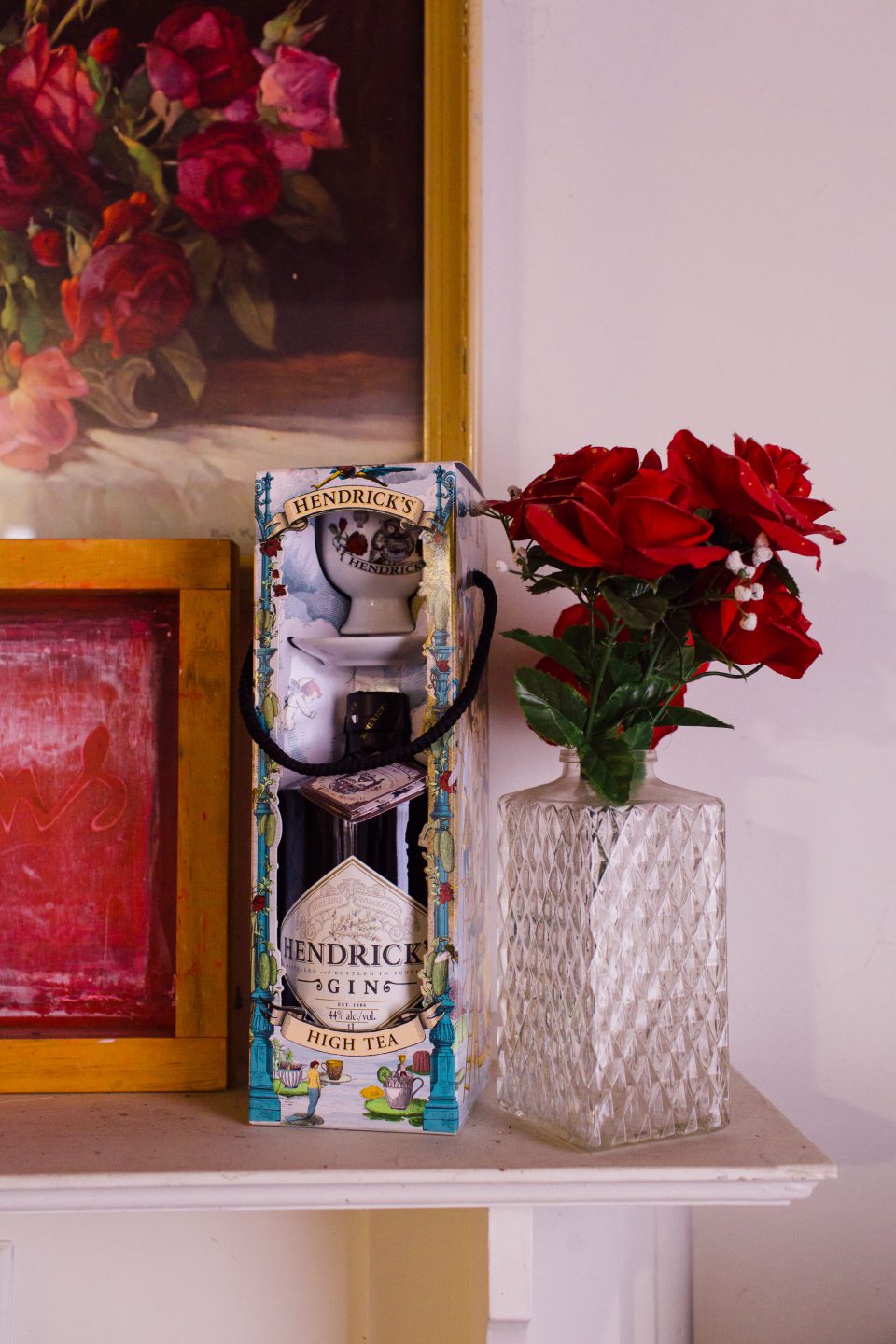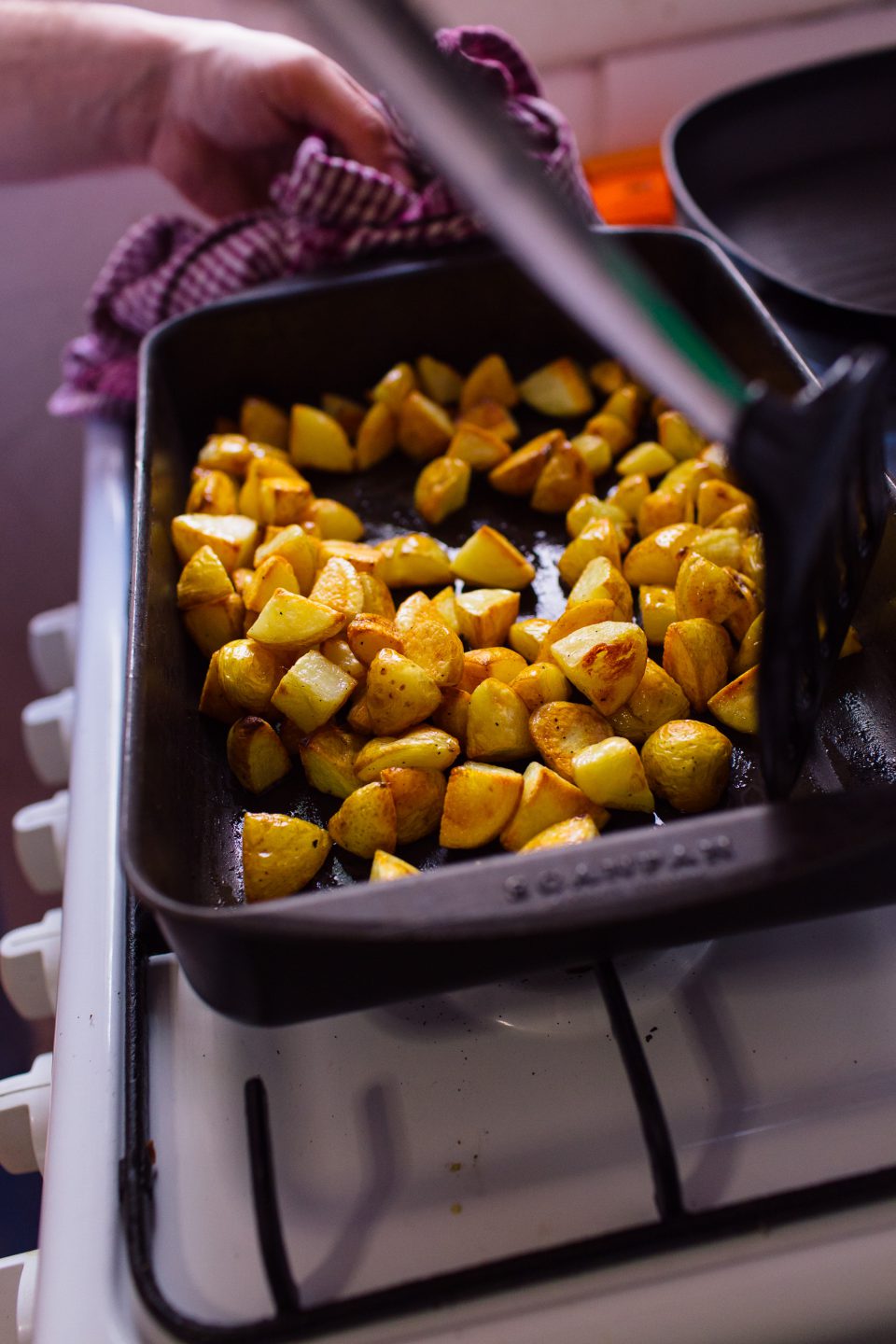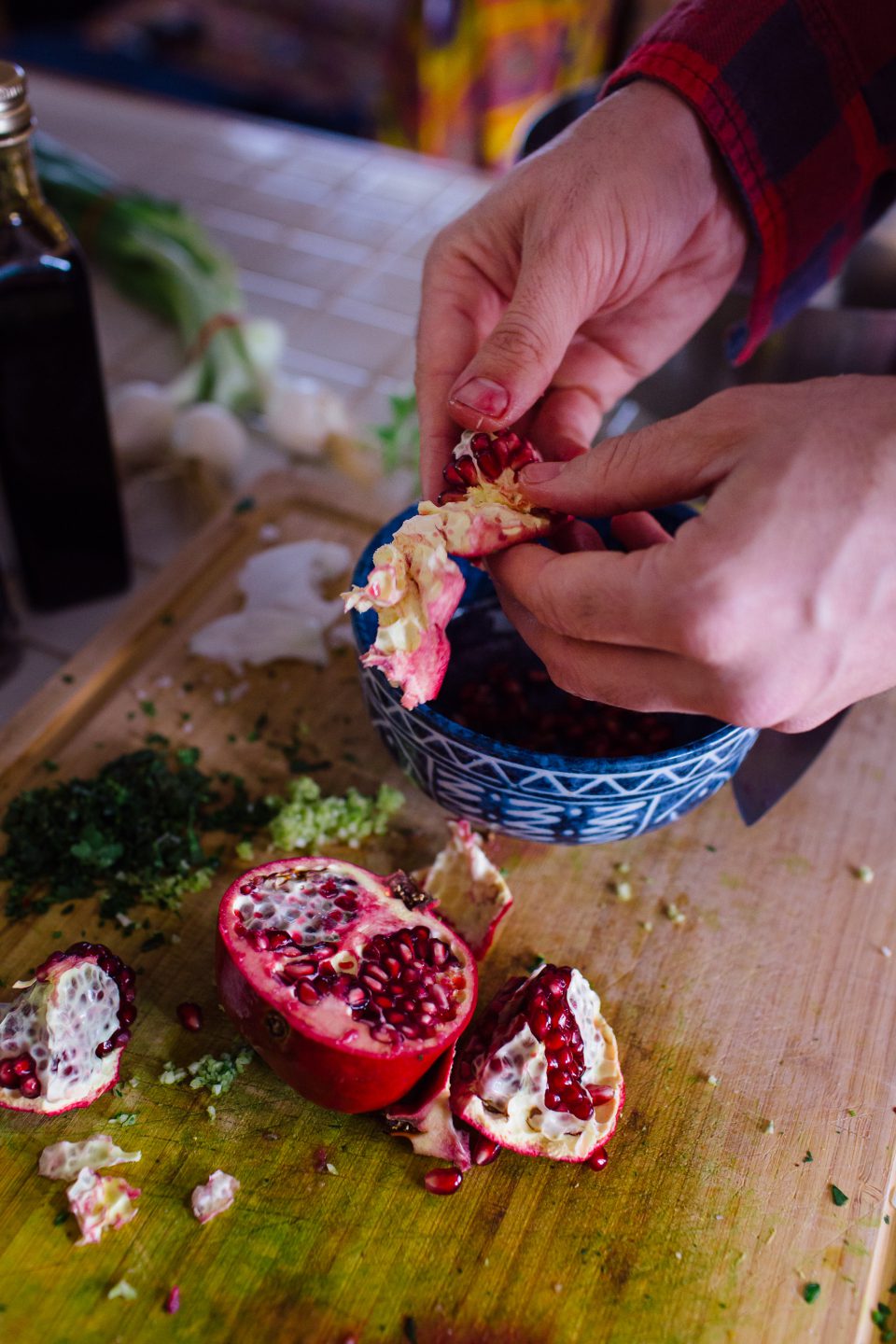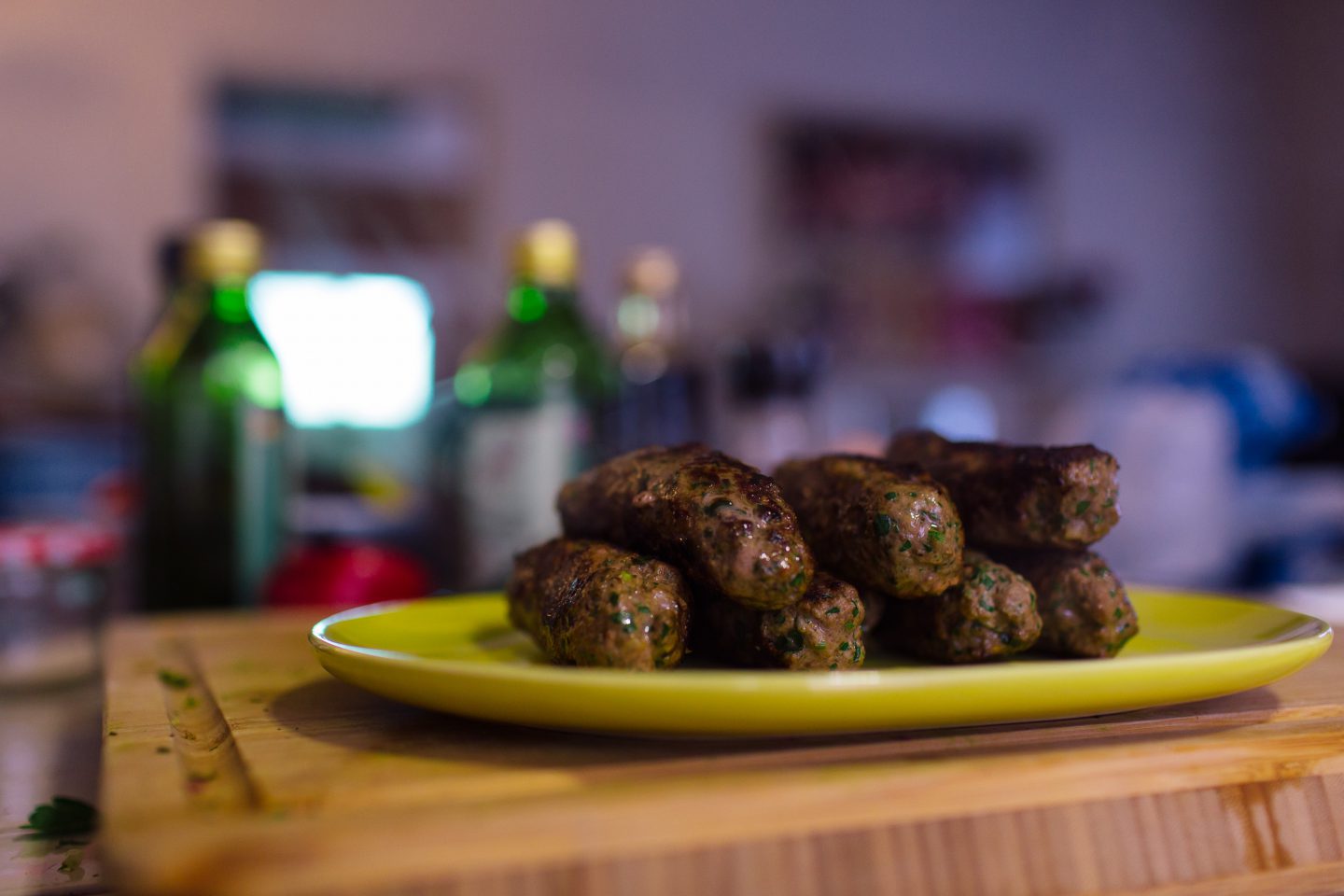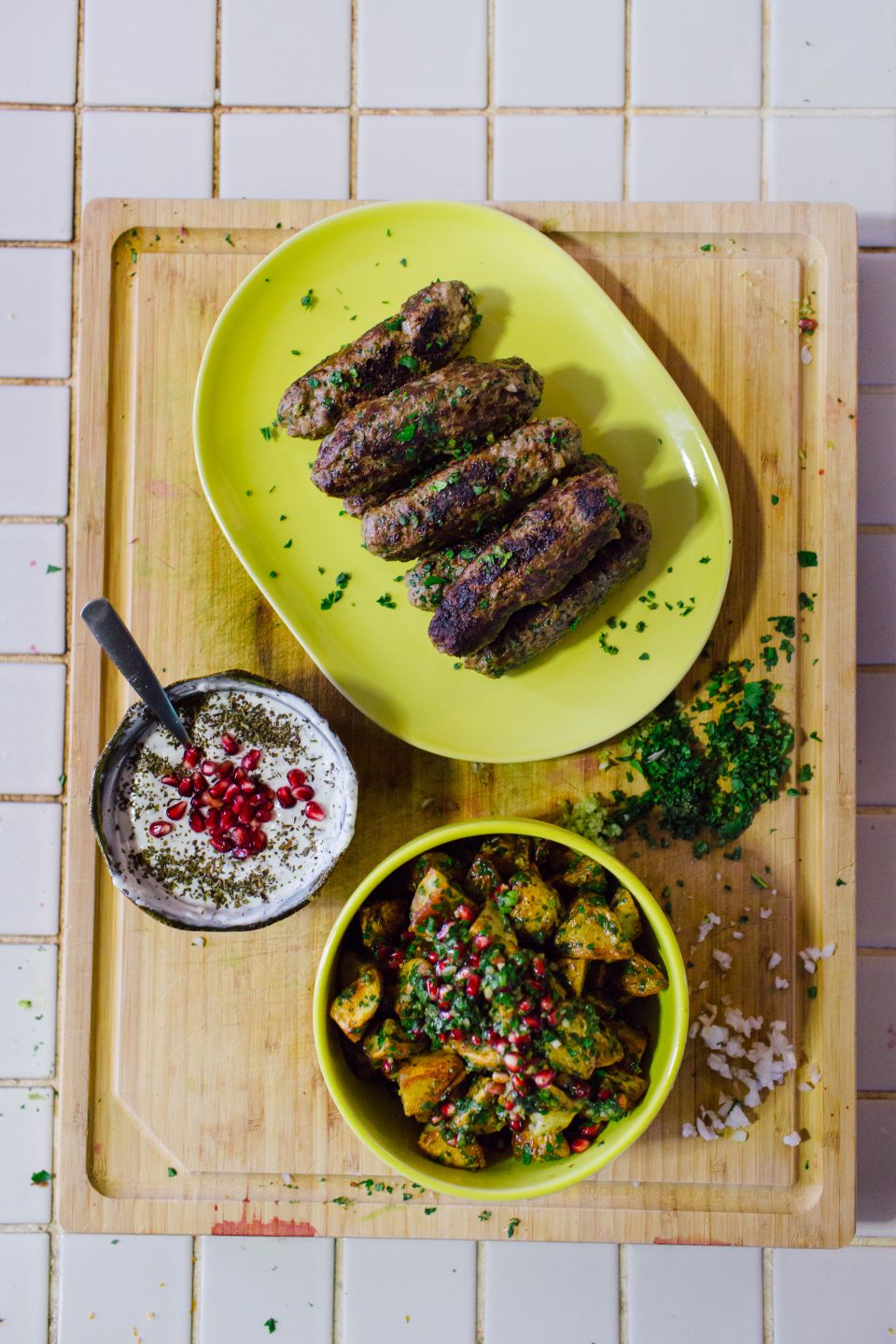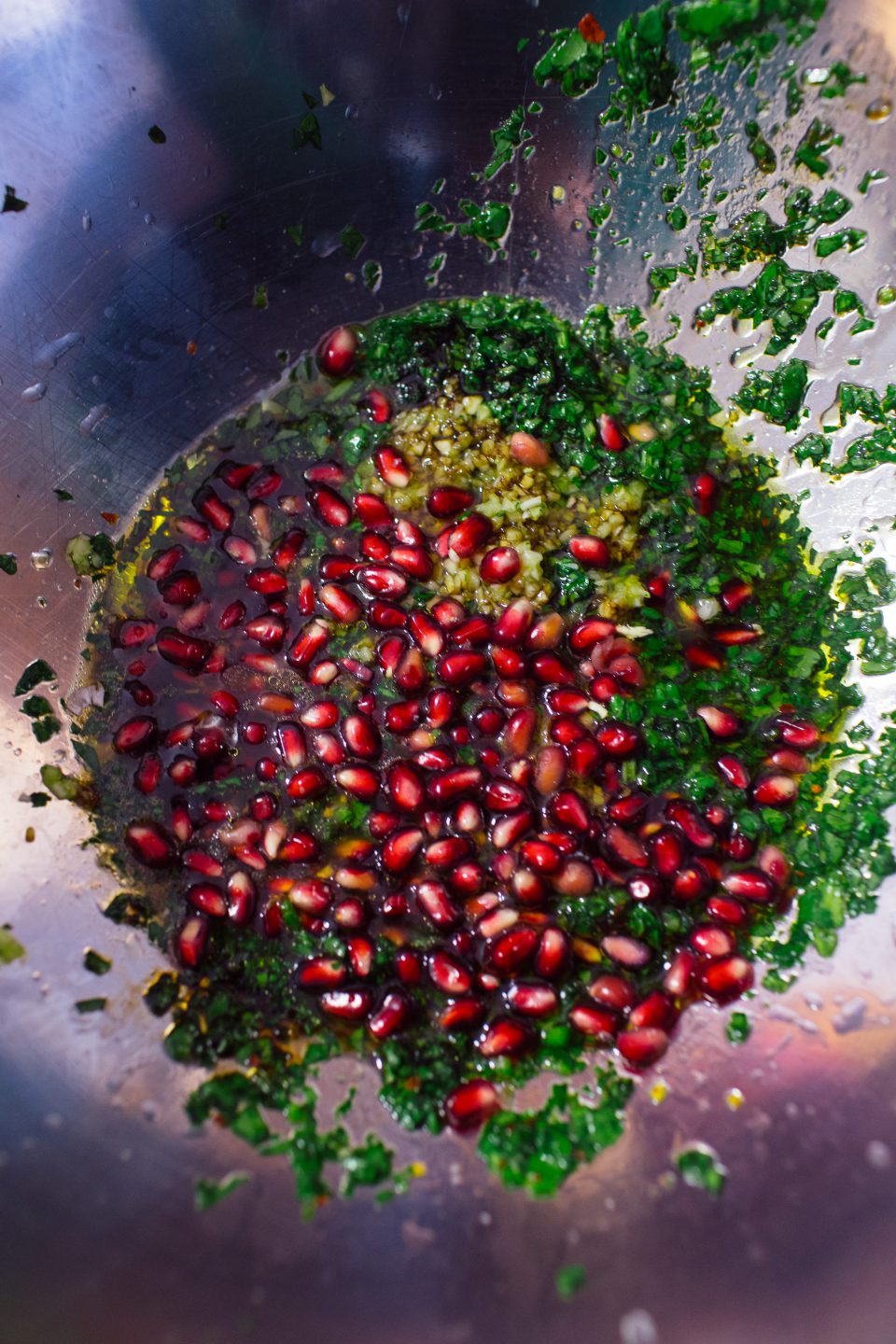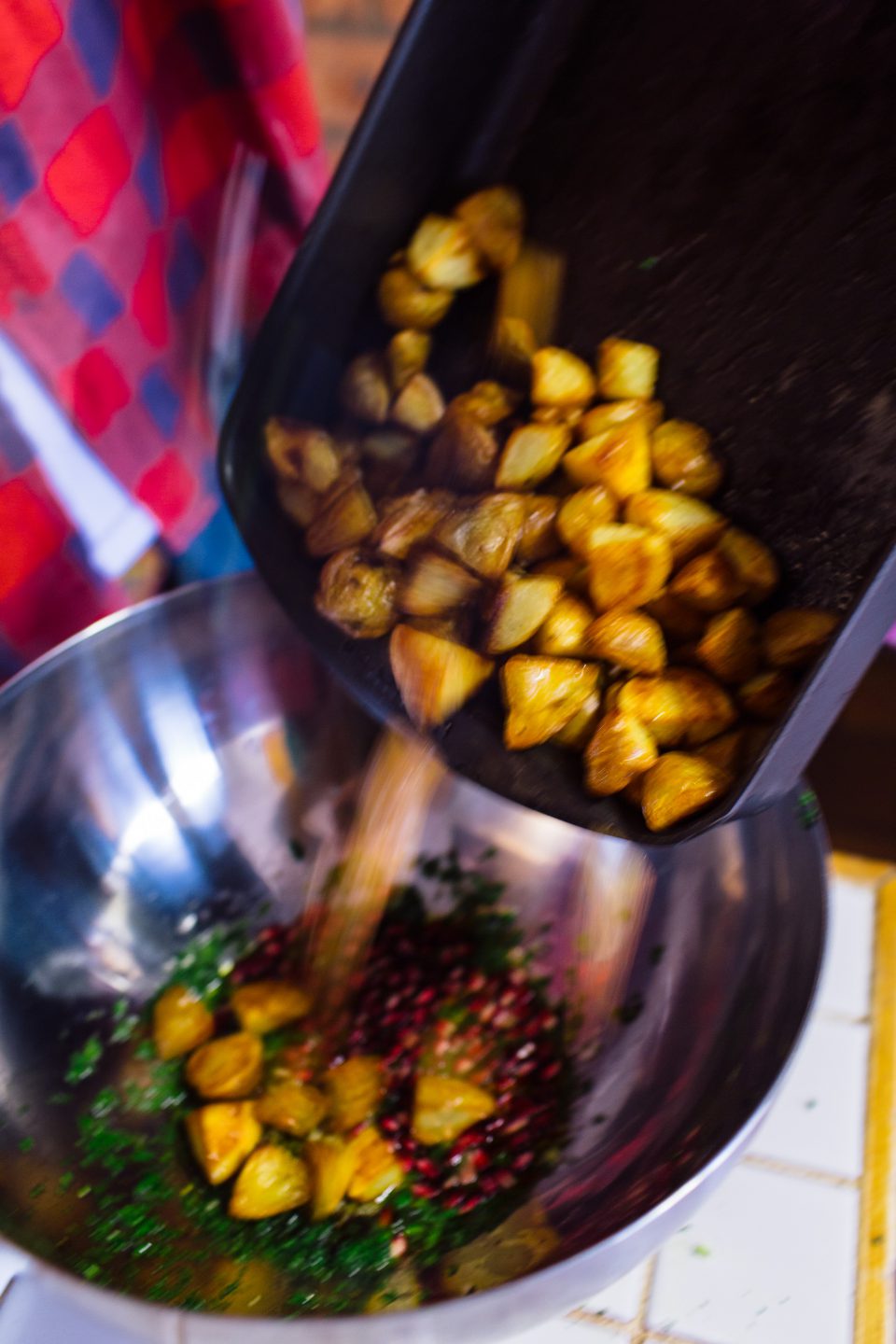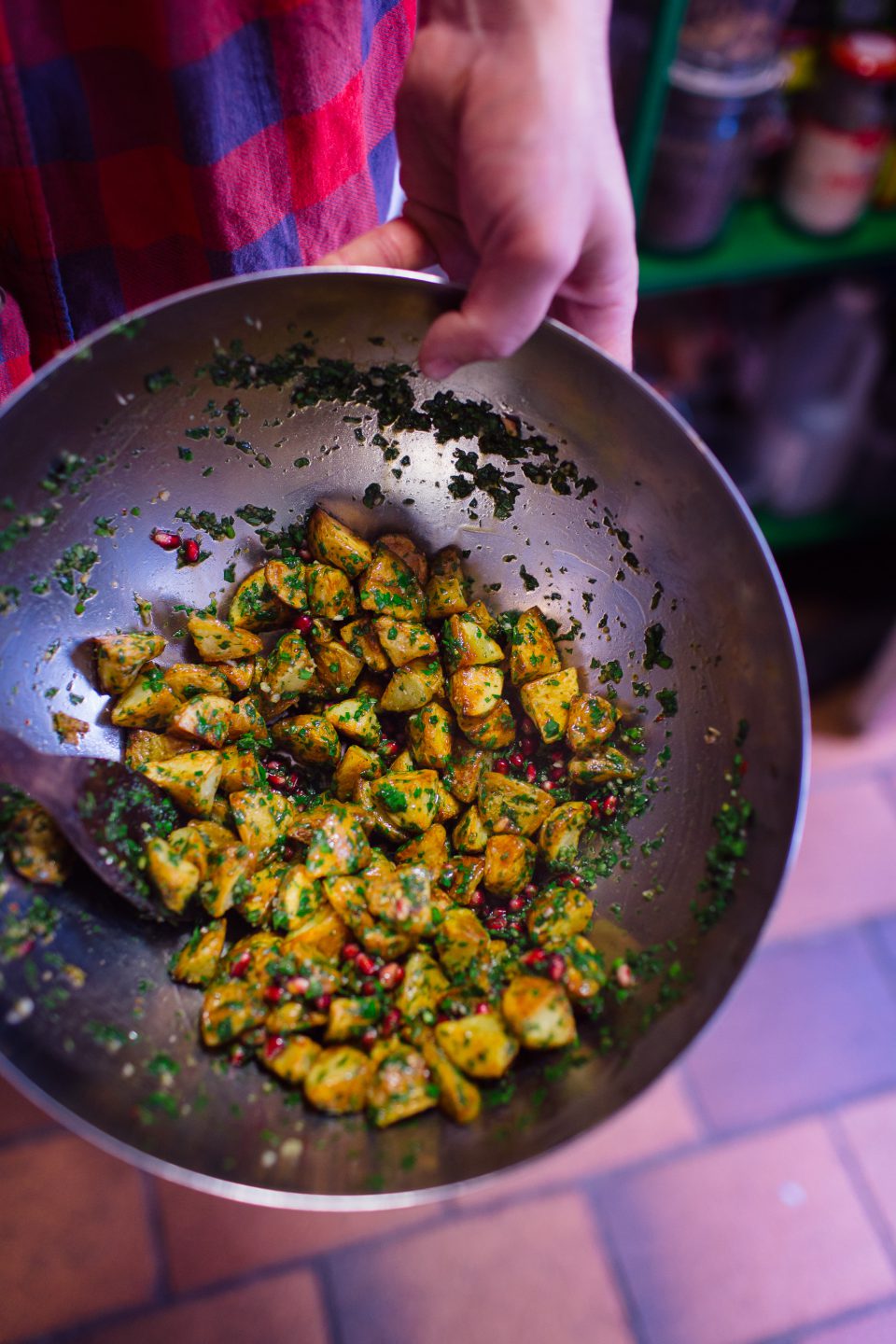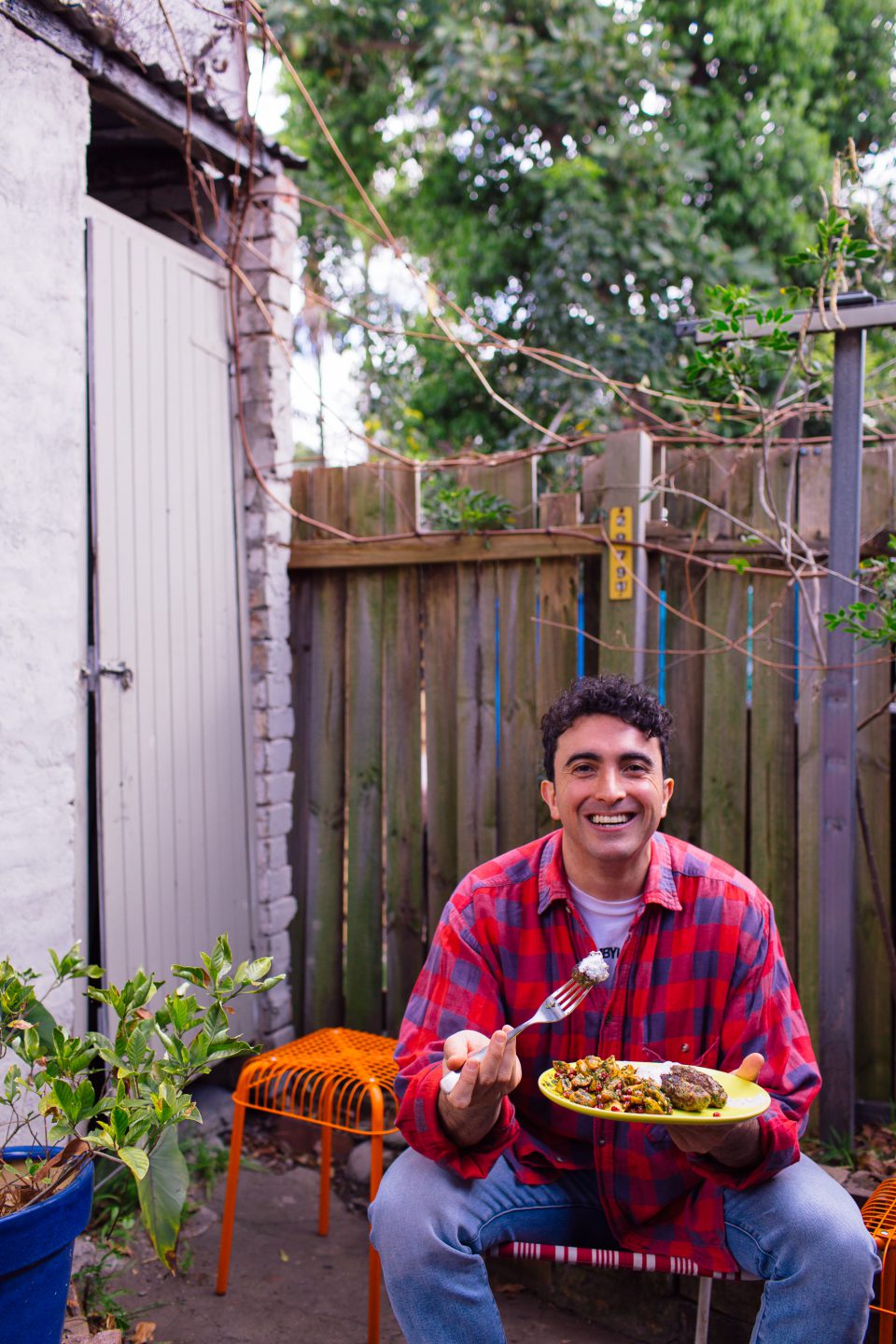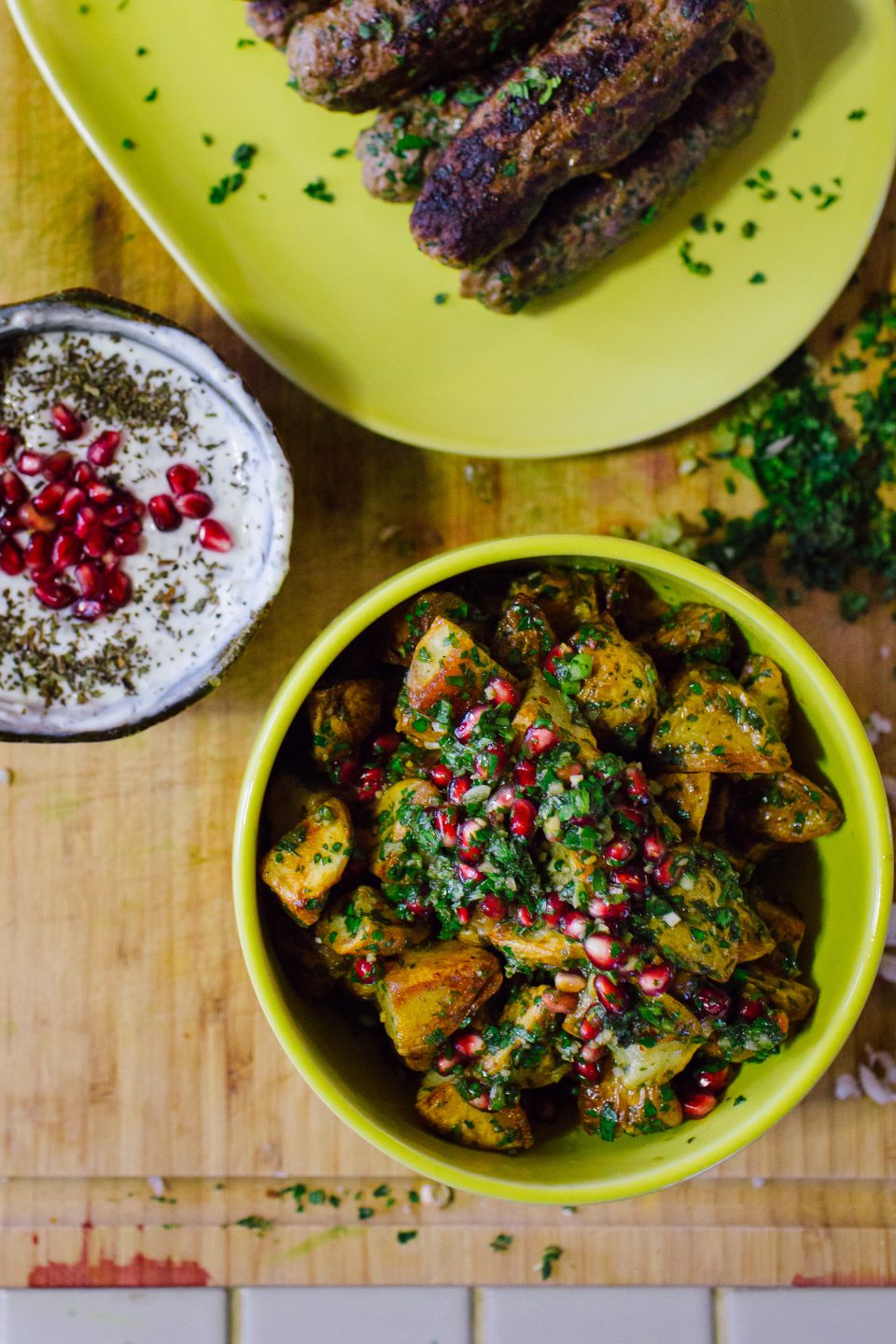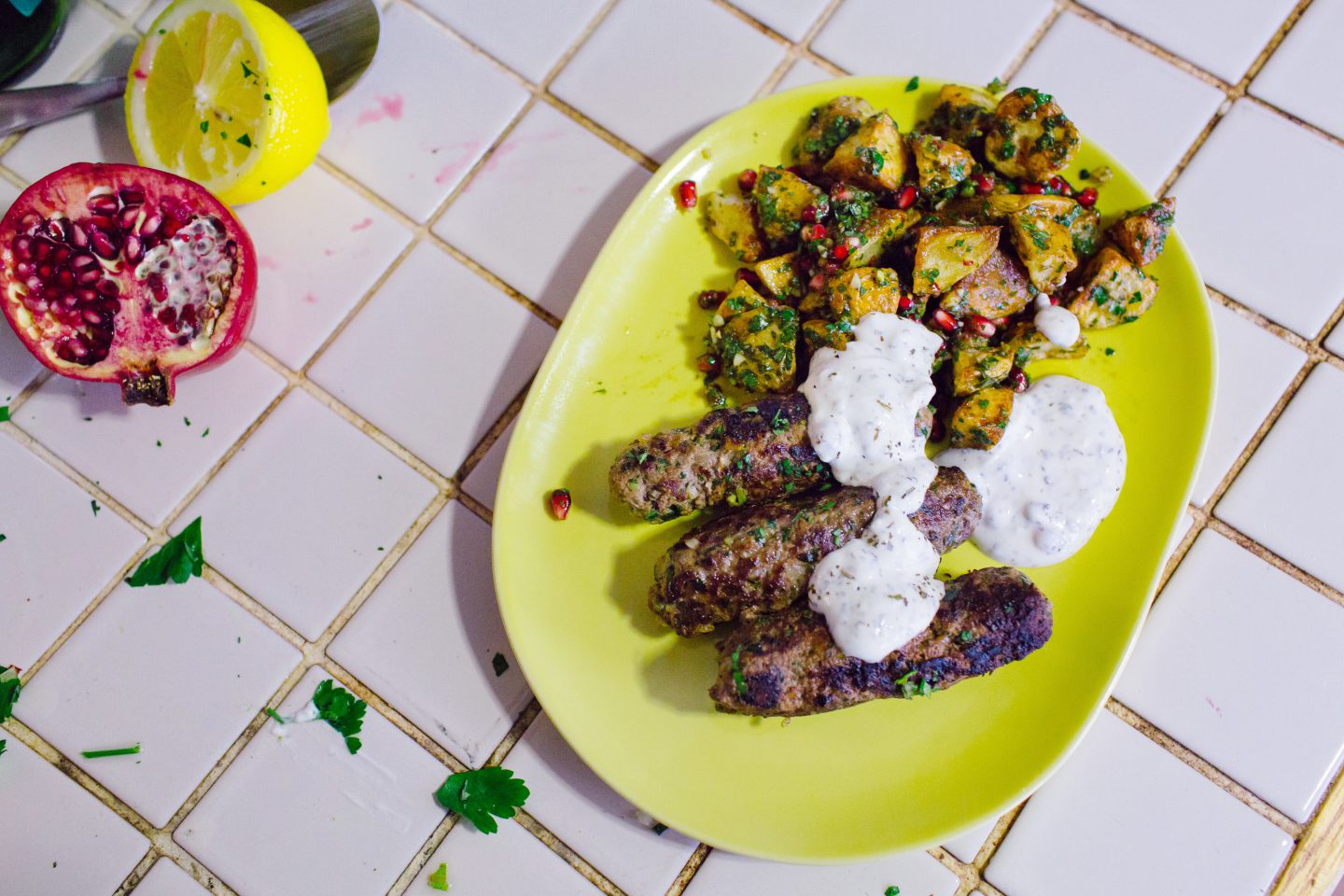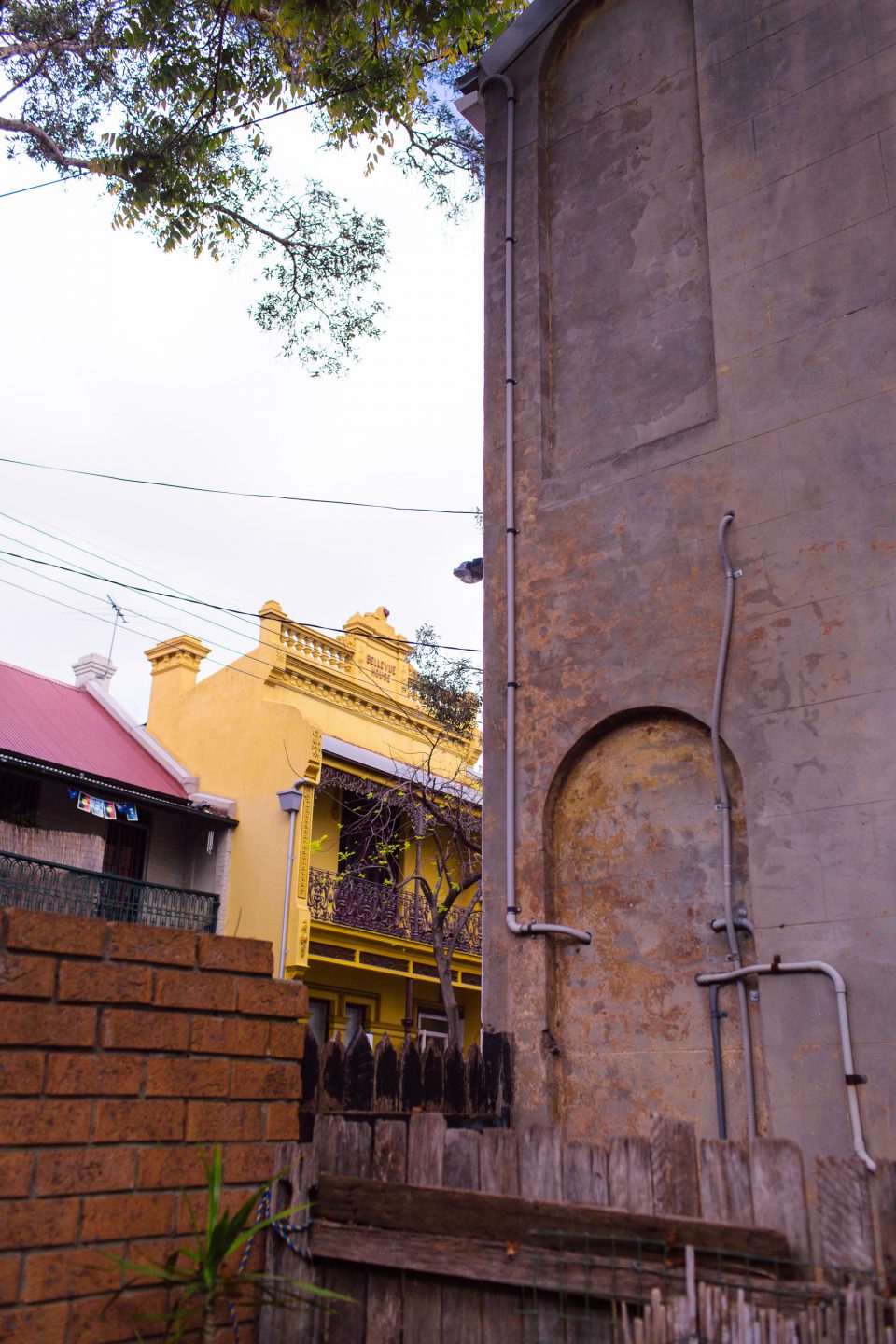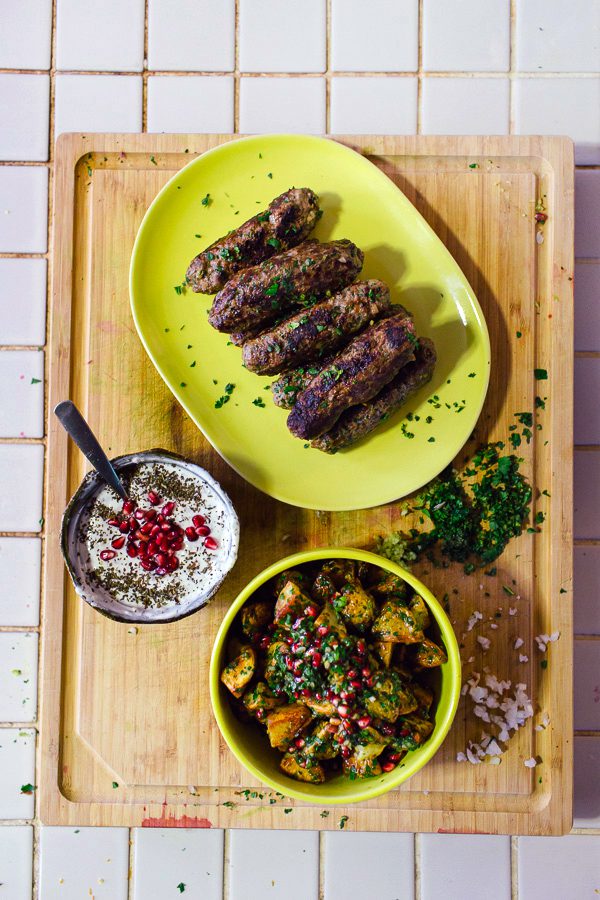 Lebanese Kafta & Coriander Chili Pomegranate Potatoes
Prep time: | Cook time: | Serves 4
500g lamb (or beef) mince
1 bunch of parsley
1 bunch of mint
3 good sized spring onions
1 tbs of Baharat spice mix (a Lebanese spice mix containing Paprika, Pepper, Cumin, Cassia, Cloves, Coriander Seed, Cardamom, Nutmeg)
Olive Oil
Salt and peper
As many smallish waxy potatoes as you wanna eat but enough for four people
Pomegranate mollasses
Chilli powder
4 cloves of garlic
1 juicy lemon
Handful of Pomegranate seeds
Start with the potatoes. Cut the spuds into sort of 1cm cubes or quartered. I like to go small cause they end up extra crunchy. Douse in olive oil and salt, chuck into a baking dish and pop in a preheated 220c degree oven. Cook until super golden.
While they're crisping up, take the mint, 3/4 of the parsley and the three spring onions and dice super fine. No stalks. Knead the herbs and onion into the mince with your hands. Sprinkle in the Baharat. This will give it the authentic Middle Eastern flavour. Chuck in a dollop of olive oil and mix until it's well combined and looks consistent.
Wet your hands and make little sausage shaped morsels out of the mince around 10cm long.
Heat a pan with some oil on med-high and cook each little kafta for a couple minutes on each side until slightly firm to touch. They would be better on the BBQ, but I was out of gas and feeling a bit lazy.
On a clean board, dice the rest of the parsley, the coriander and the garlic. Again, super fine. Put in a bowl. Pour in a healthy amount of olive oil. Maybe half a cup will do. Add salt and pepper, chilli powder, a good dollop of the pomegranate molasses and the juice of one lemon. Now mix in your crispy potatoes into the deliciousness and stir around, coating them thoroughly. Now's the time to bung in the pomegranate seeds too if you're using them.
Serve the potatoes and the kafta together. Feel free to whip up a quick mint yoghurt to dip the kafta in. It's a great accompaniment and so delicious.