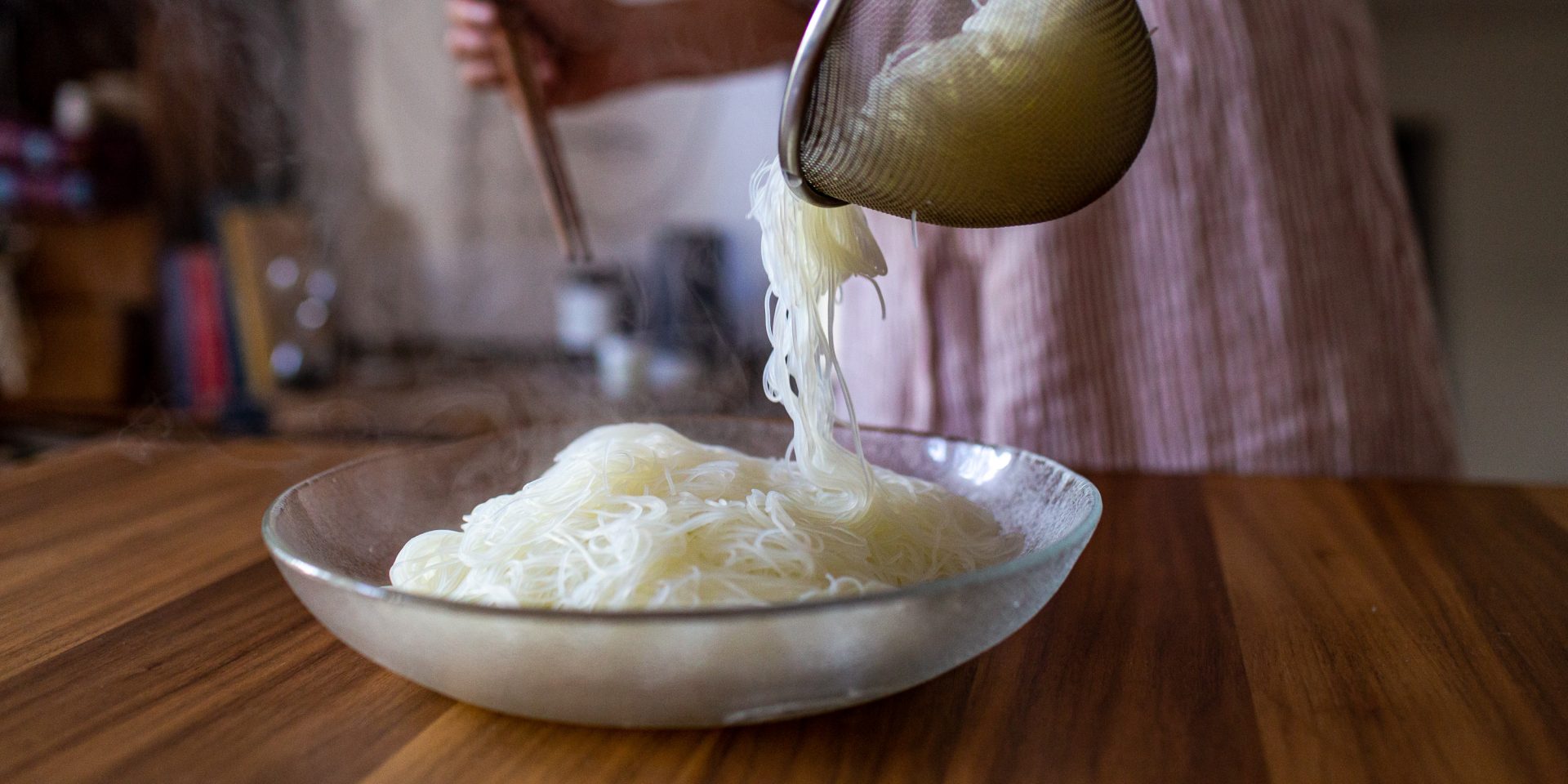 Cari Lin, the backbone behind the new grassroots group the Lower North Shore Climate Action shares with us her home town Taiwanese dish – Hsinchu Fried Rice Vermicelli. "To me, this is a very Taiwanese dish. It's homely, simple and tasty. It's also something you might be served at a temple or eat at a food stall on the side of street." She first cooked the dish few years back when traveling in Portugal. When it was her turn to cook for the local friends there, they requested a dish from her country. This particular rice vermicelli (mifen) originated in Hsinchu, a city about an hour from Taipei. It is known for its elasticity and chewiness texture, unlike other types of vermicelli which are more fragile and break easily. Hsinchu city being nicknamed the 'Windy city' is perfect to dry out the rice vermicelli in the natural process. This is how the vermicelli got its chewy firm texture.
Cari started the Lower North Shore Climate Action group to connect with others in her local community who have the same views on climate change. "I wanted to find other people who also needed conversations about the climate challenges that we are facing. We have to acknowledge the complexity of this issue, and we cannot address the big and difficult challenges ahead by ourselves."
One of the main focus of this group has been to promote the Global Climate Strike this Friday September 20, 2019. The climate strike movement is led by Greta Thunberg and the student movement. The group's intention has been to help them spread the word on the Sydney lower north shore. They have organised to march across the Sydney Harbour Bridge (with a marching band!) to join the big event in The Domain. Everyone is welcome and encouraged to join!
"I guess I was a bit naive, thinking it would be a few locals walking into the city together to attend the School Strike 4 Climate (SS4C) event. The Sydney Harbour Bridge walk has become 'talk of the town' – and right now anywhere between 100-1000 people could be joining us. As a first time organiser, I didn't quite comprehend what is involved when planning a protest on the Sydney Harbour Bridge… But, the Global Climate Strike on September 20 will be the biggest mobilisation for Planet Earth in human history. So many people around the world will be taking to the streets to demand urgent climate action. It's important not to lose sight of why we are doing this."
Occupation
Sound Meditation guide at Field of Sound
Dream Job
Travel and learn about the world
Currently I'm obsessed with
Ecopsychology and social movement theory
I will always have in my pantry
Furikake
I learnt to cook from
My student days - being hungry and poor!
Currently I'm listening to
Dr. Toast
One day I must visit
Antartica
Go to meal
Misodare tofu on rice, at my local Japanese takeaway
The unforgettable meal
In primary school, my best friend's family owned a really, really nice Japanese restaurant. Somehow I ended up there after school one day, and was served a 5 course meal in a private tatami room
My piece of Sydney
Sydney Harbour Bridge
Guilty pleasure
Danish for breakfast
Who does the dishes
Hmm. Future me (not now)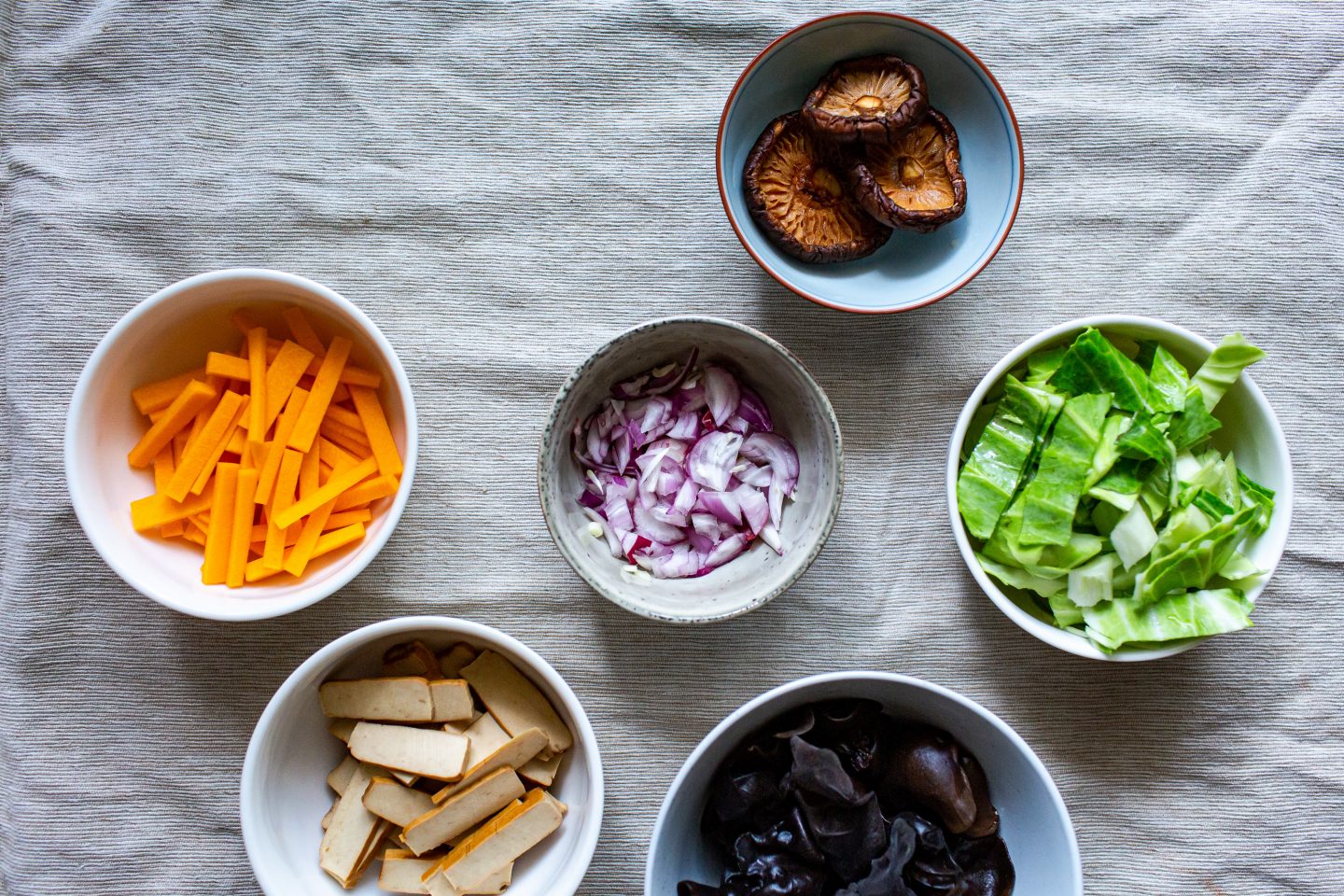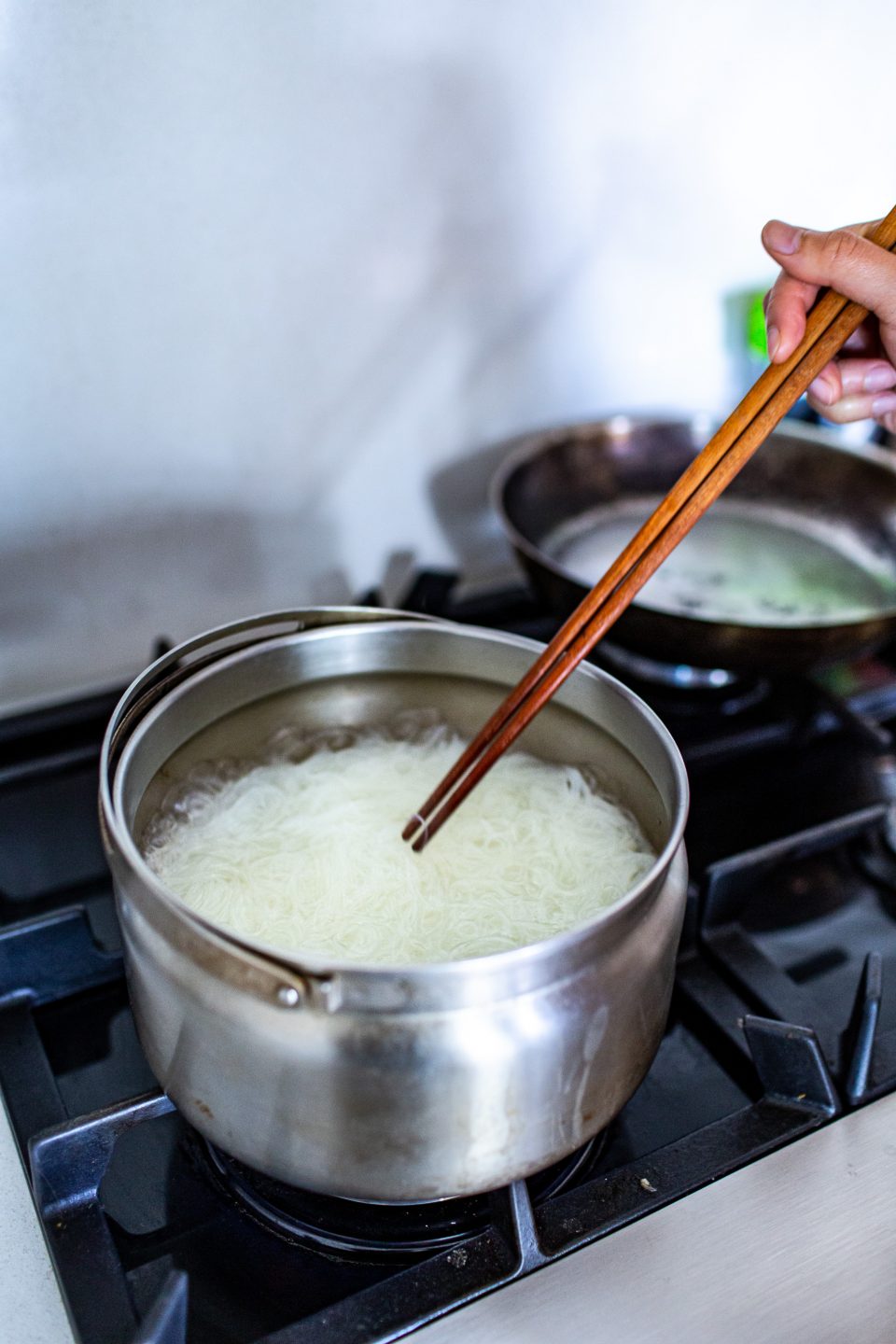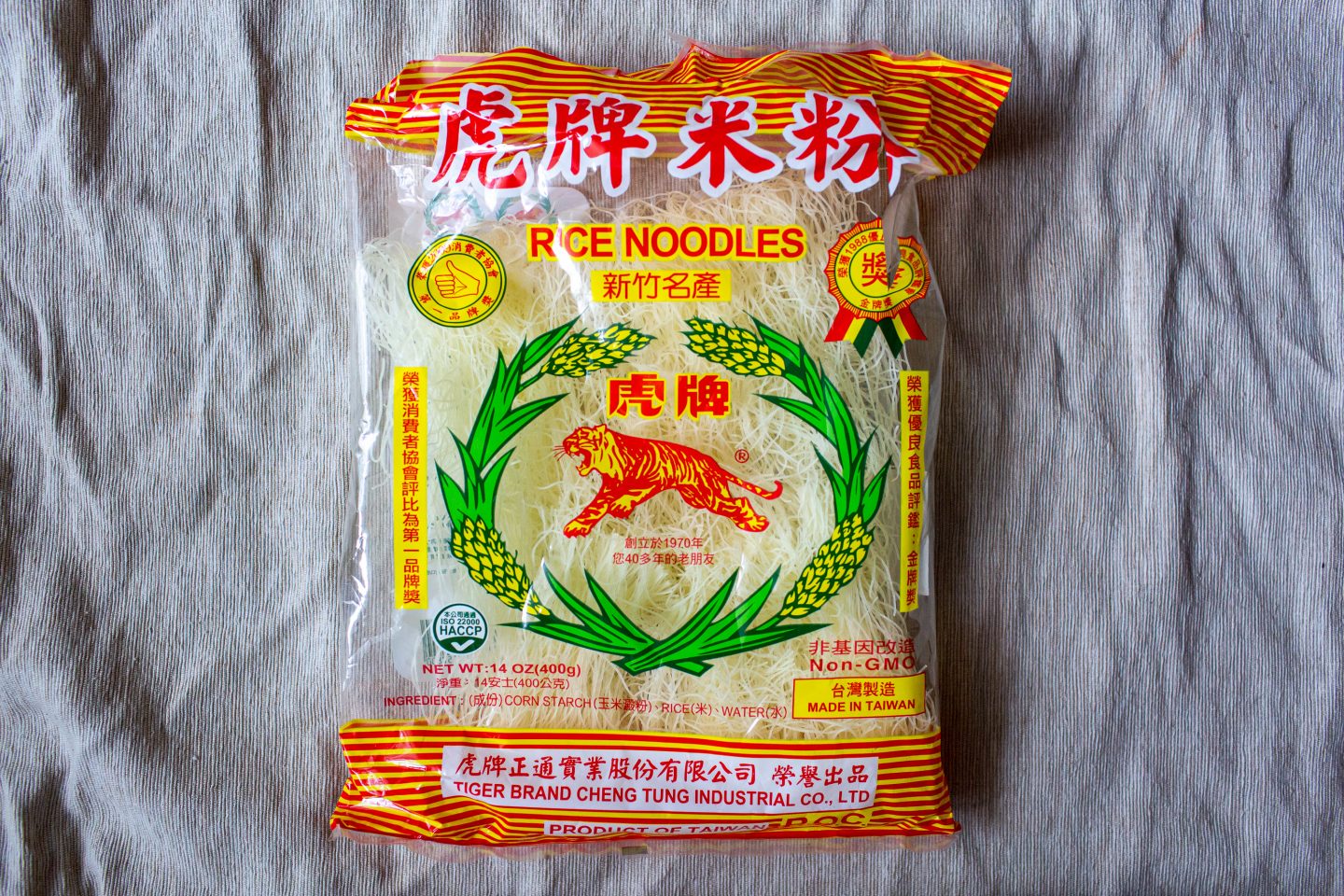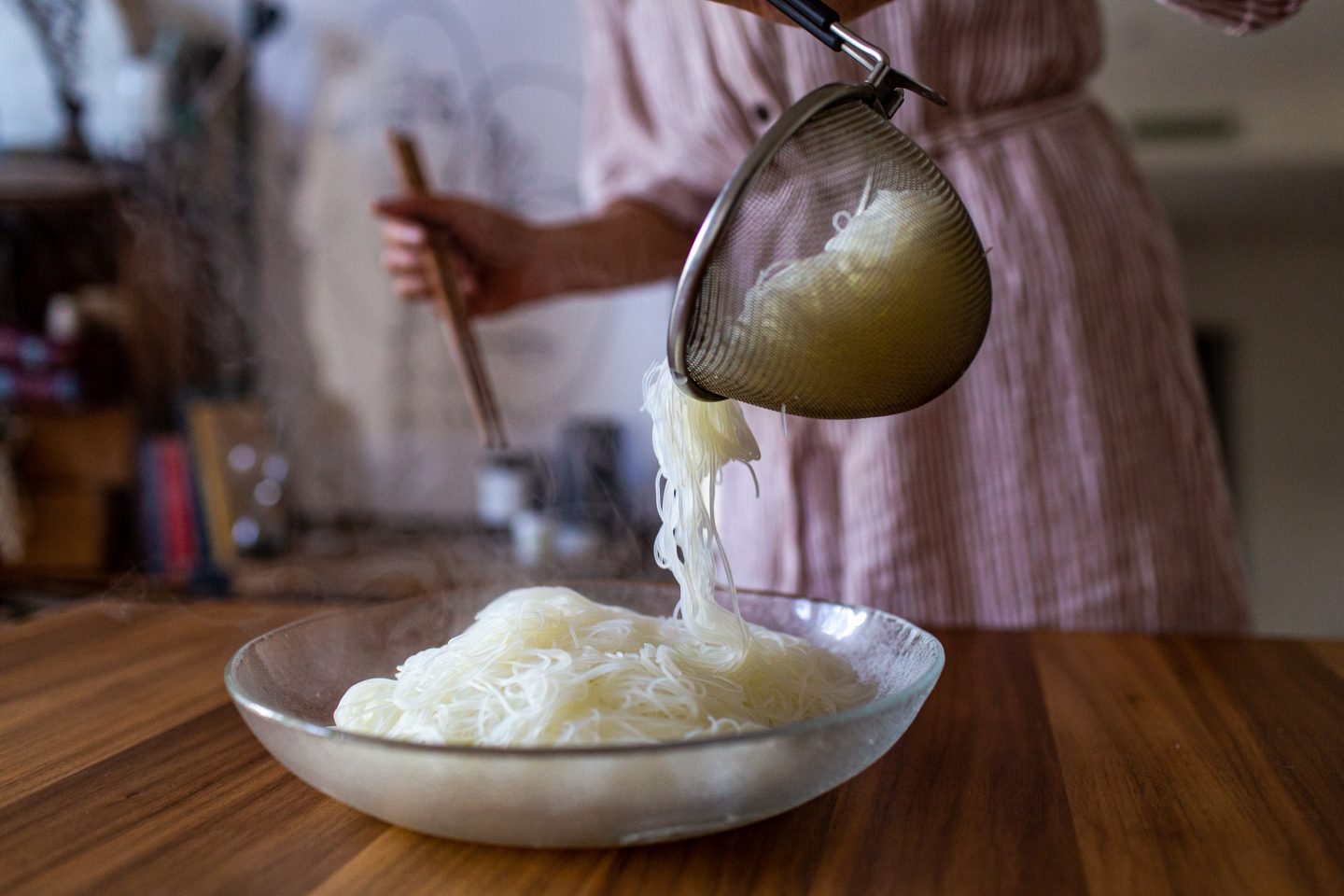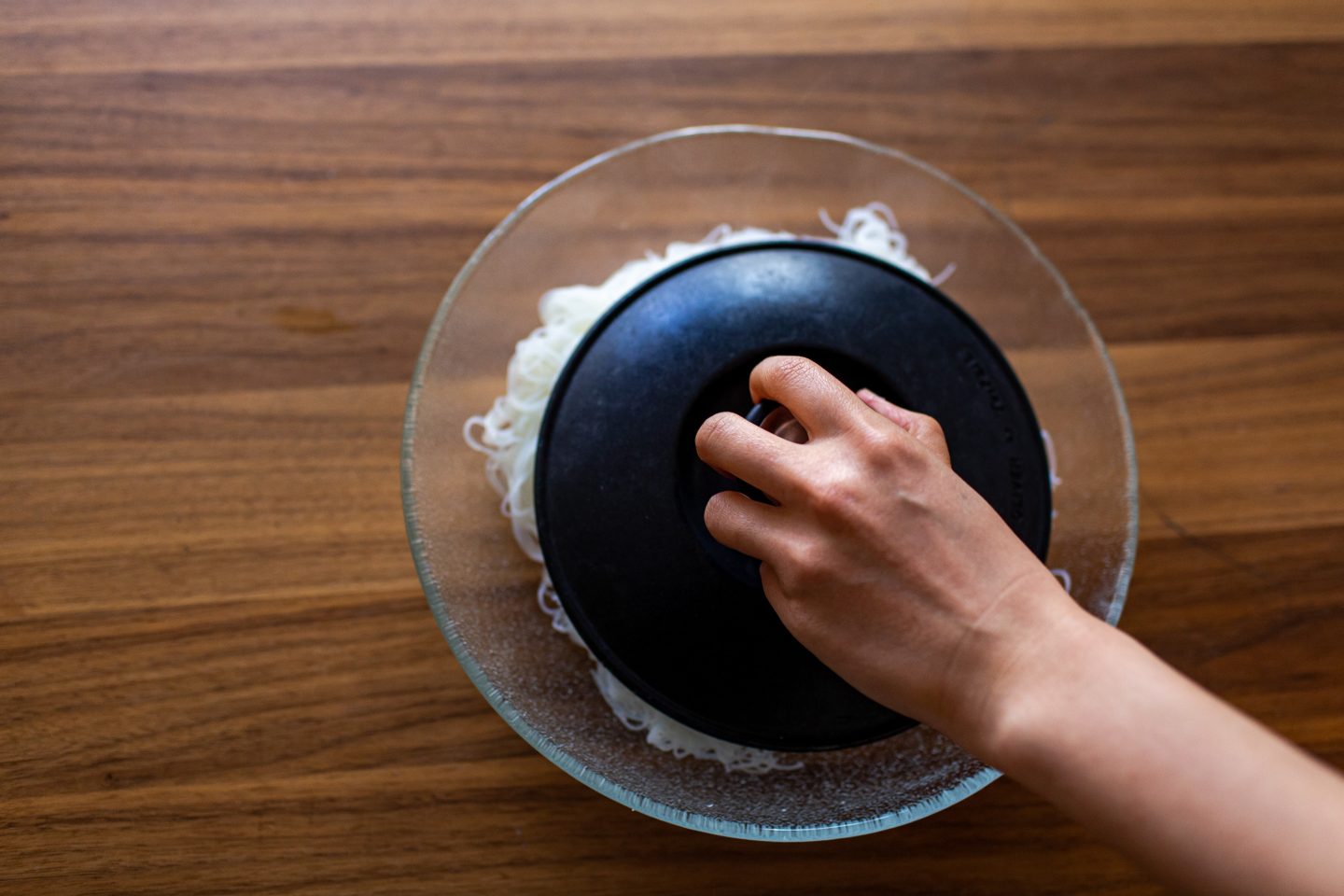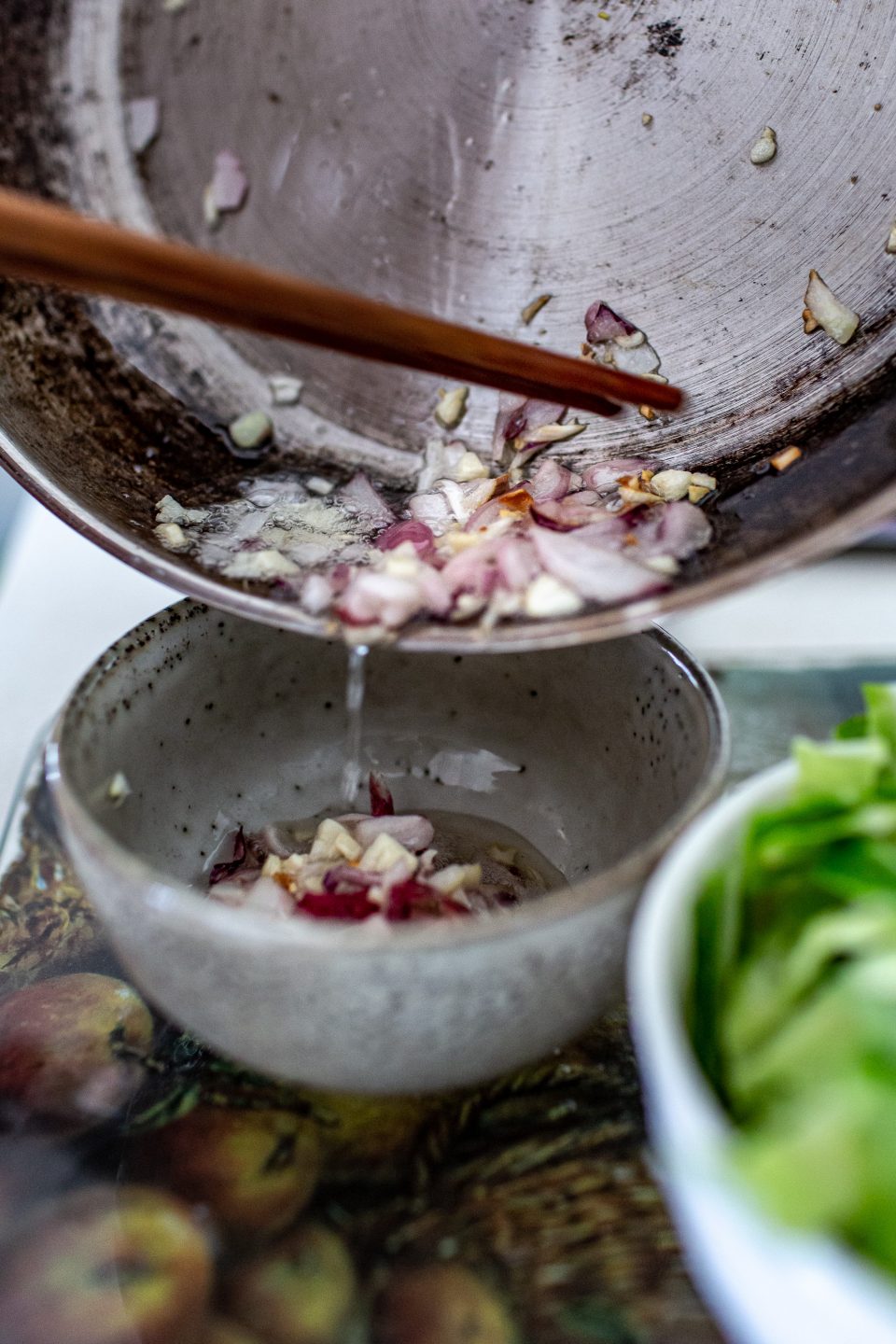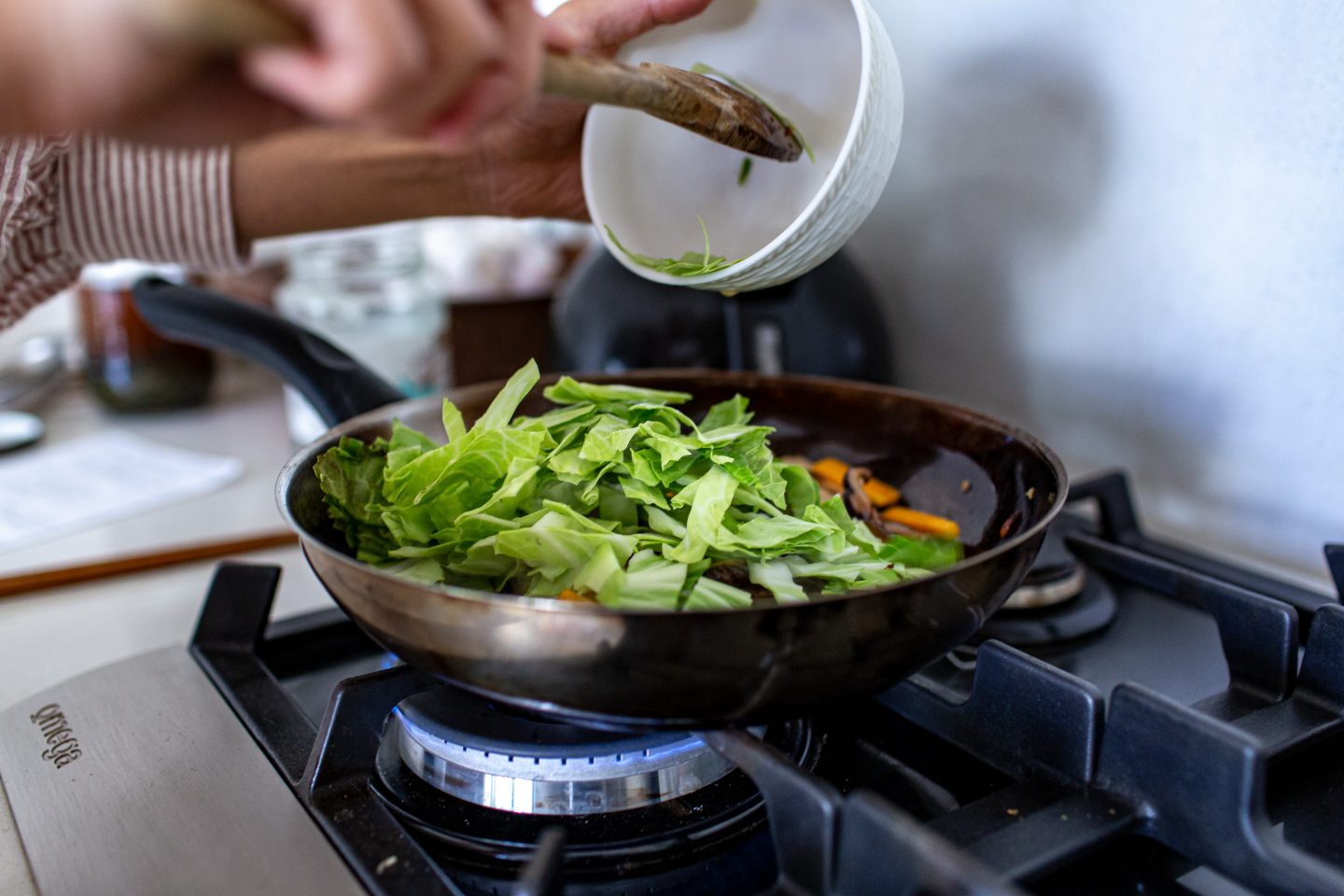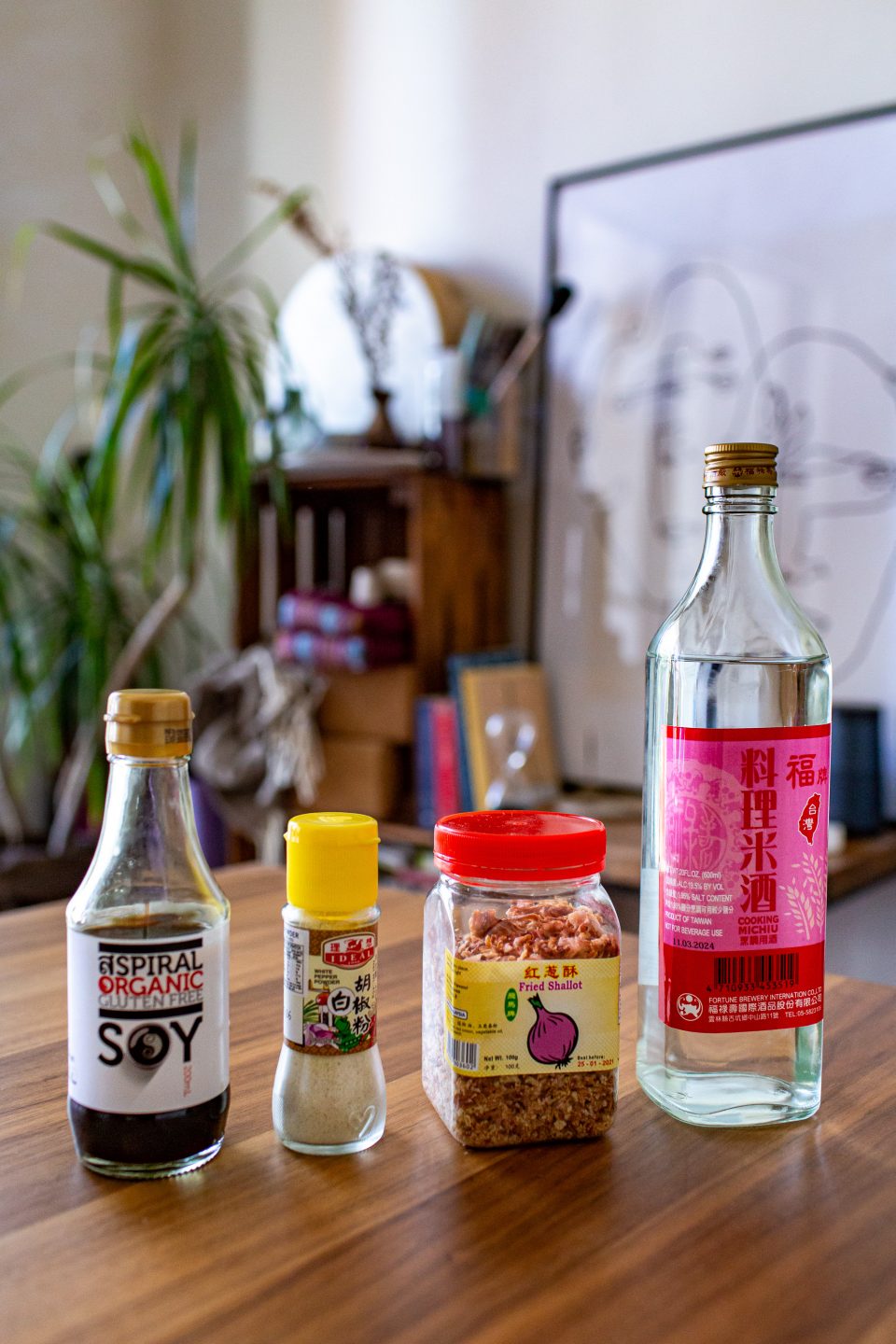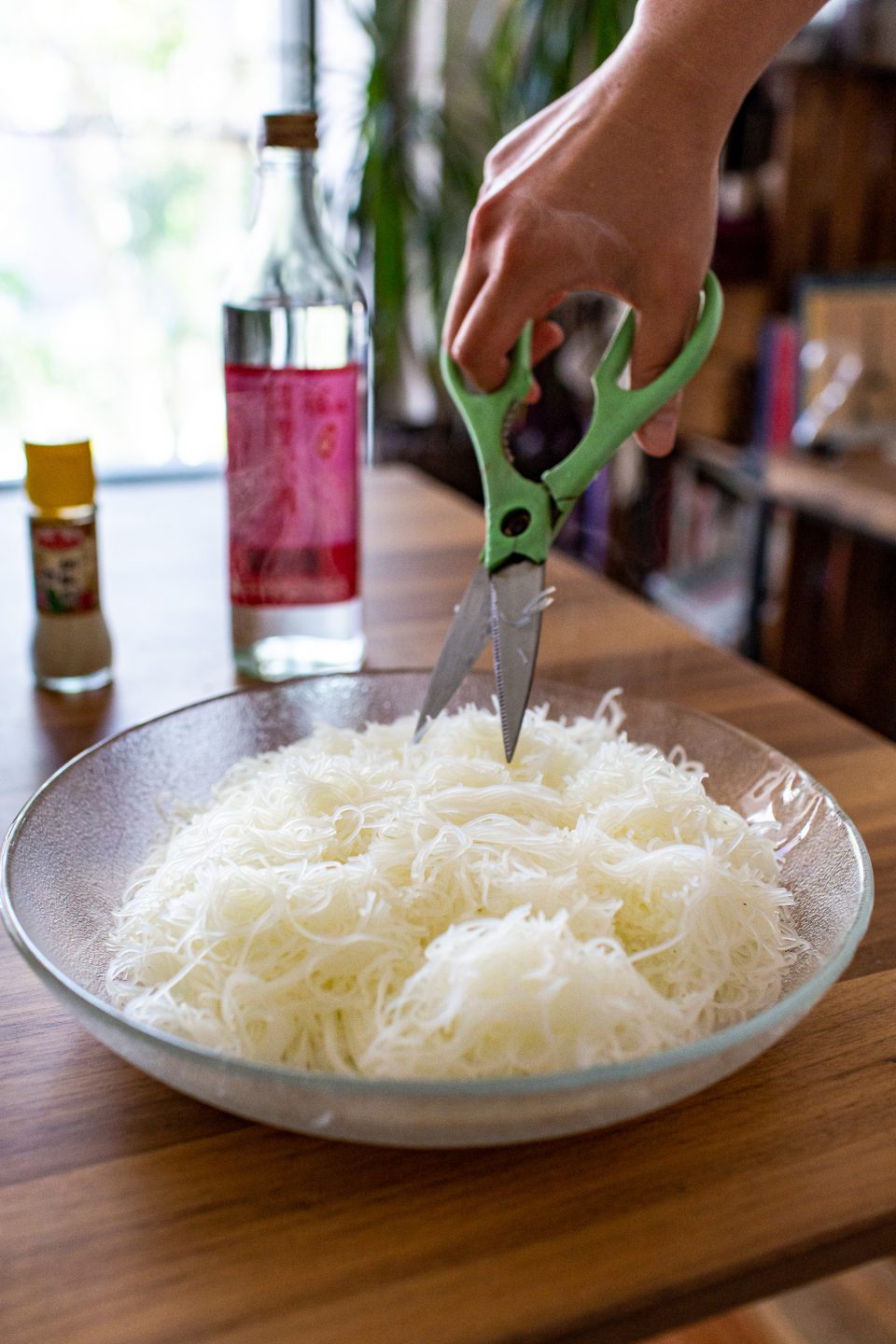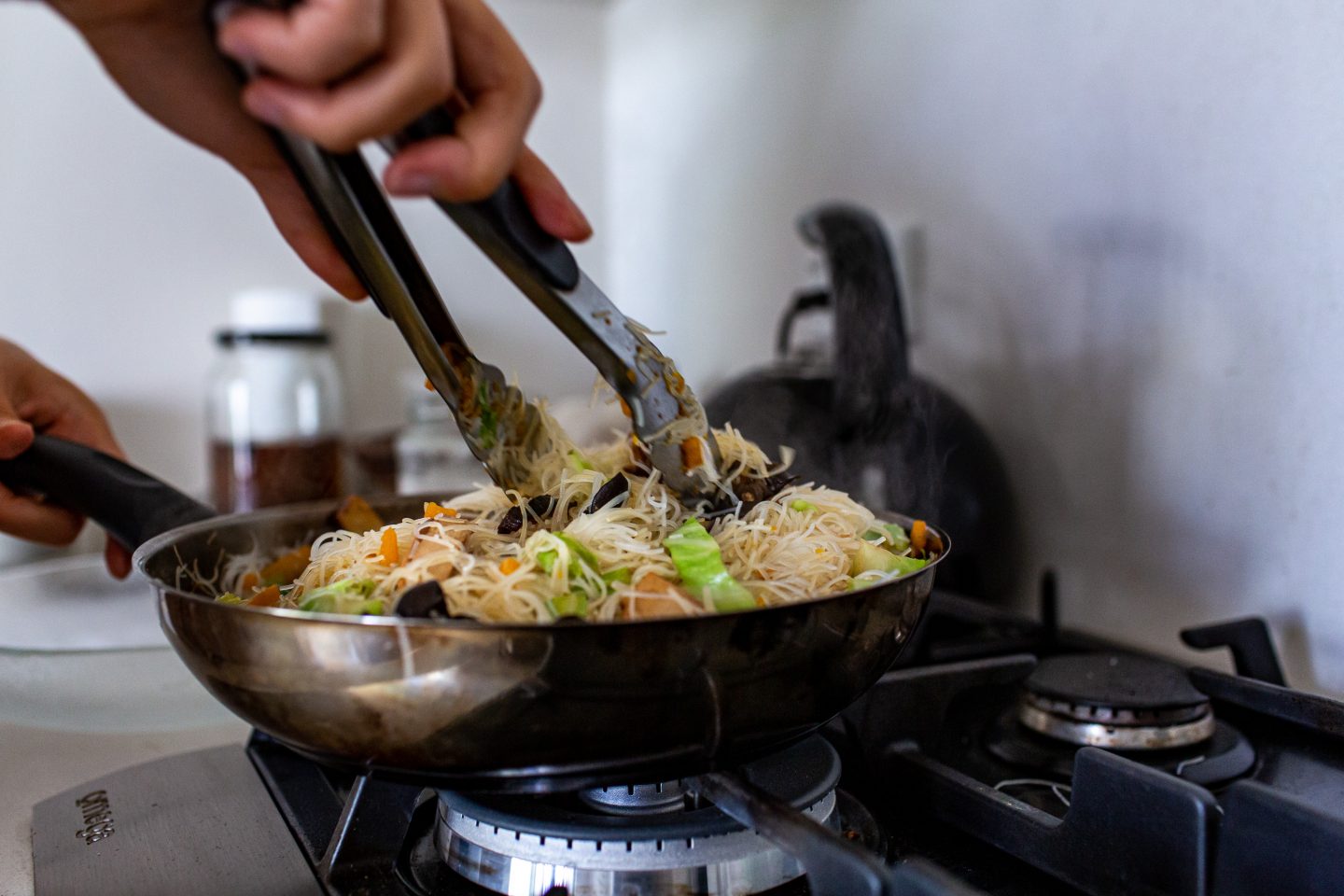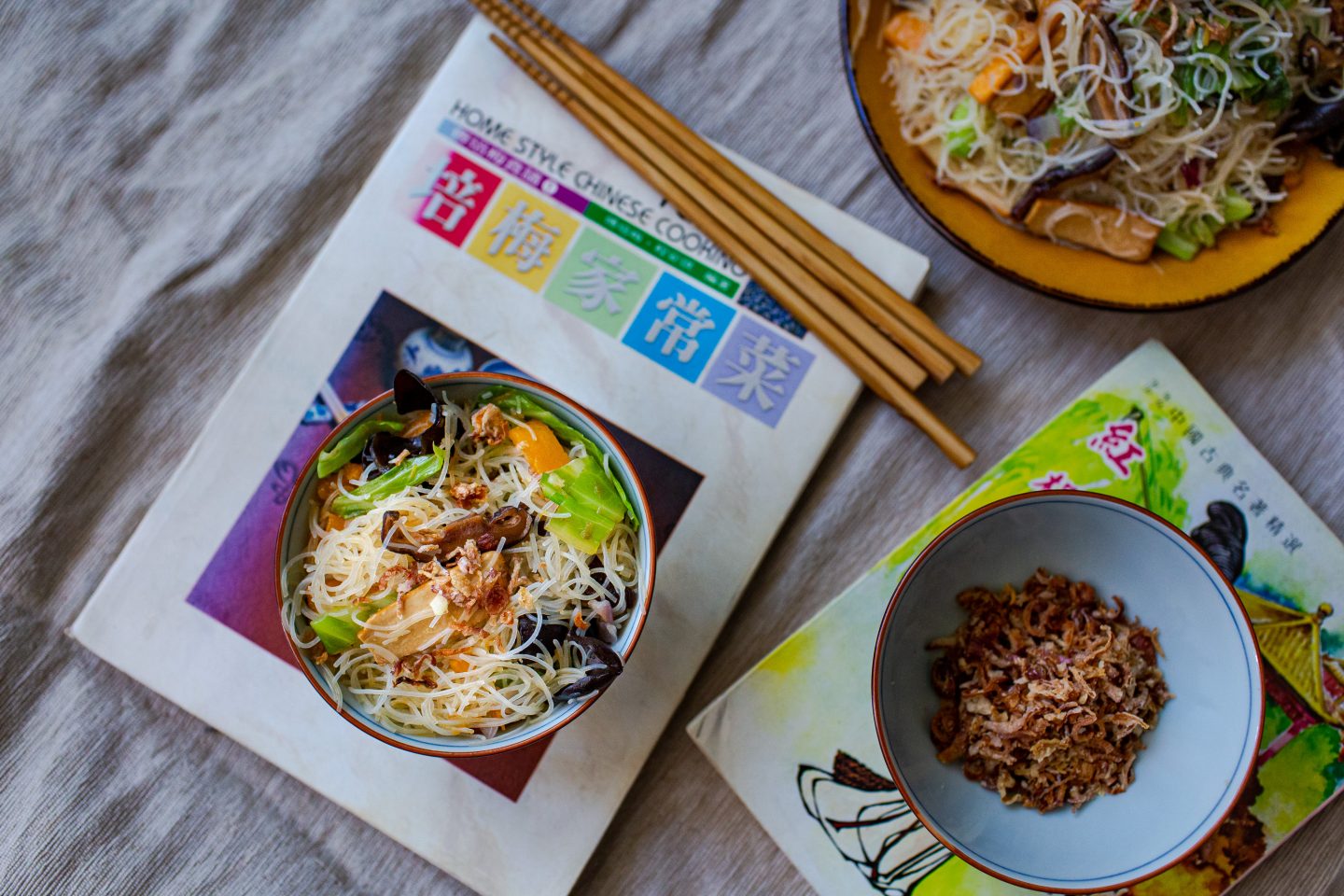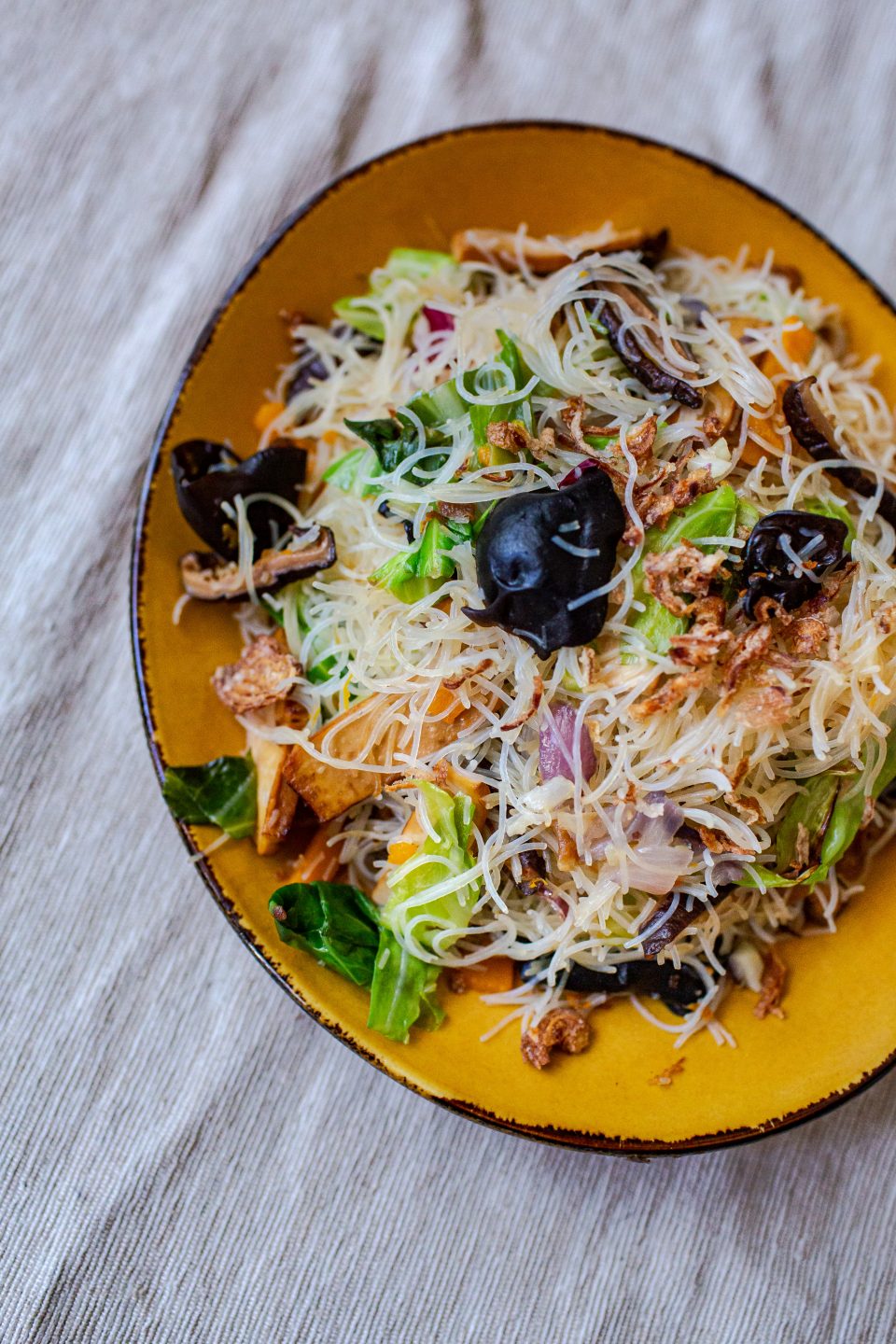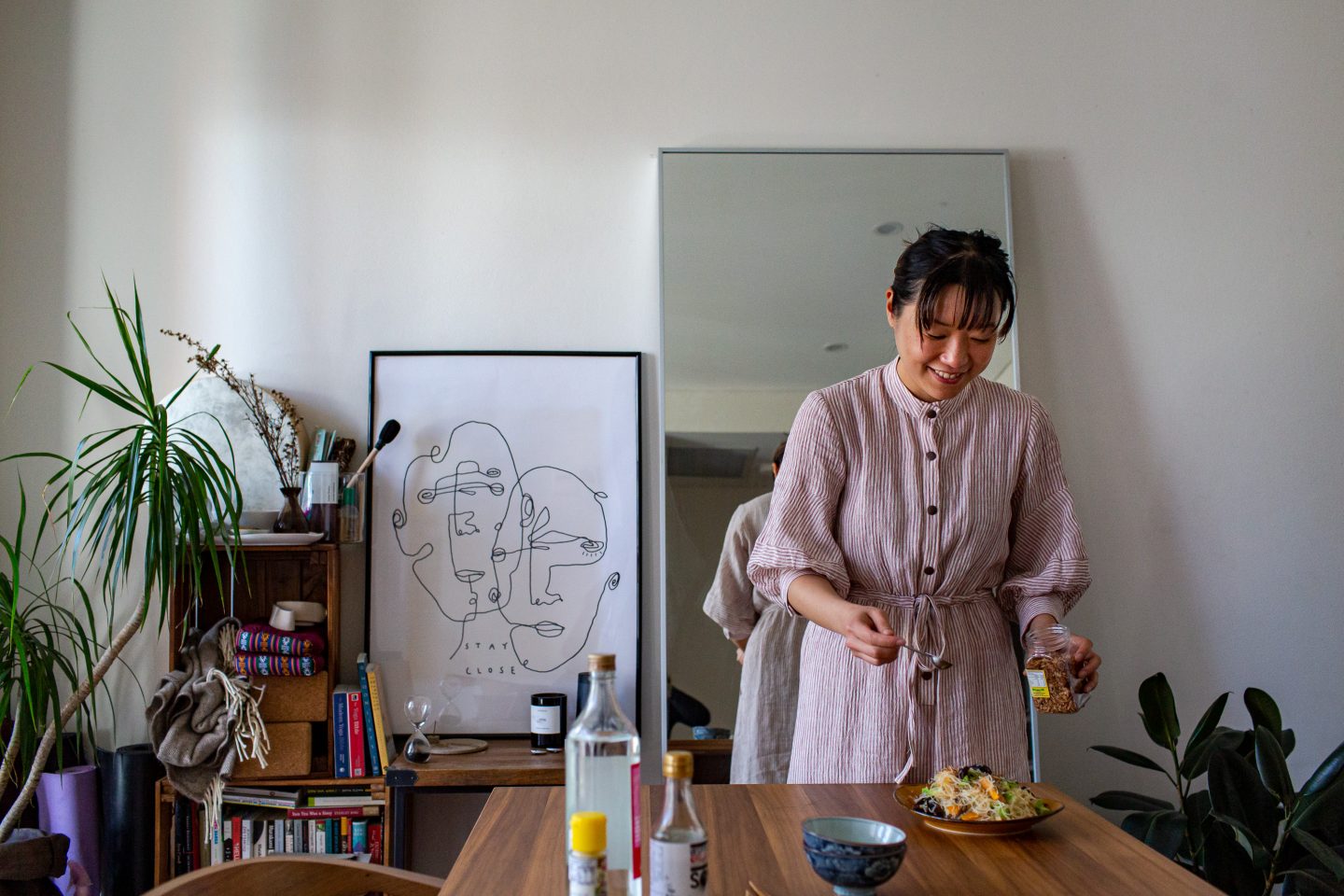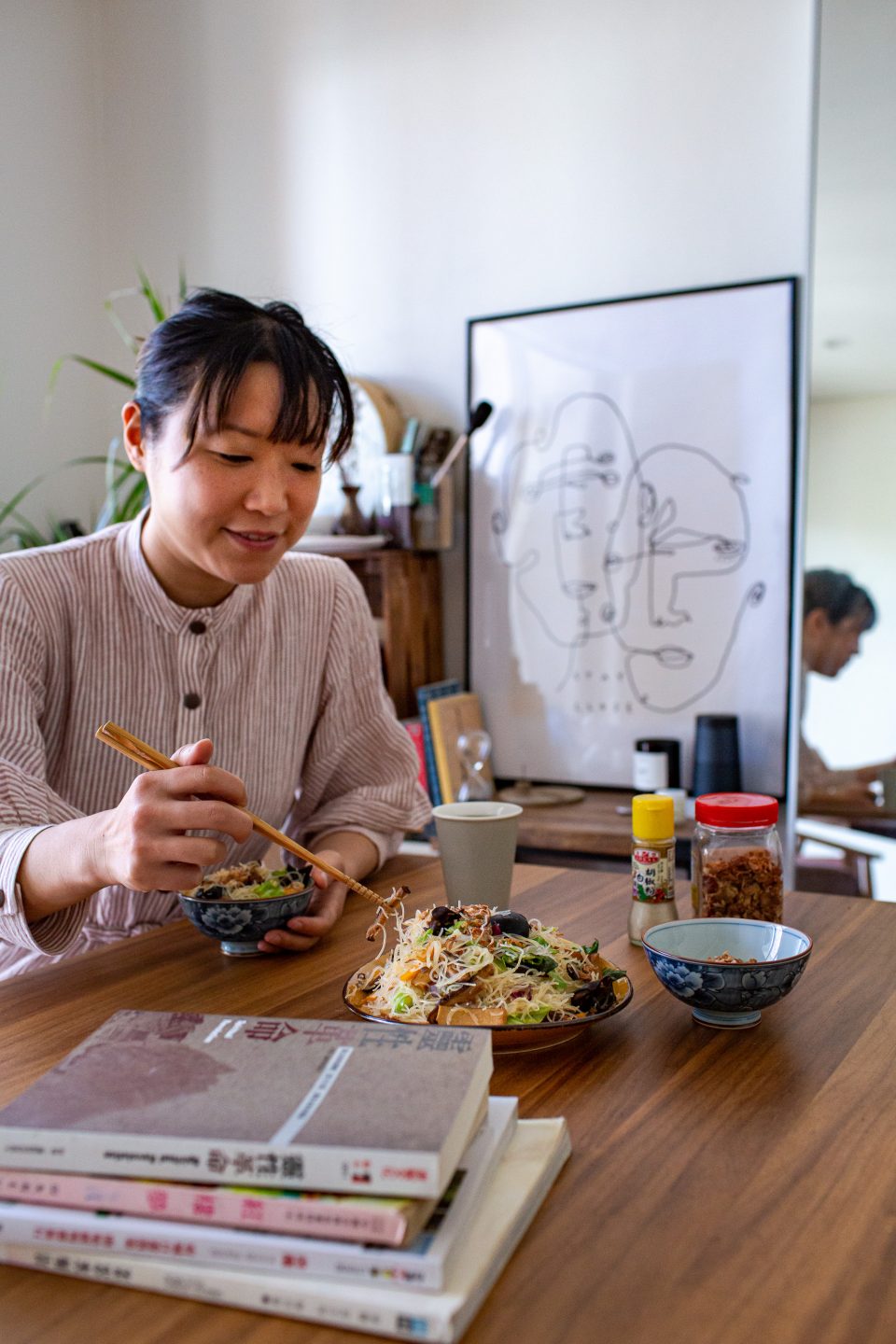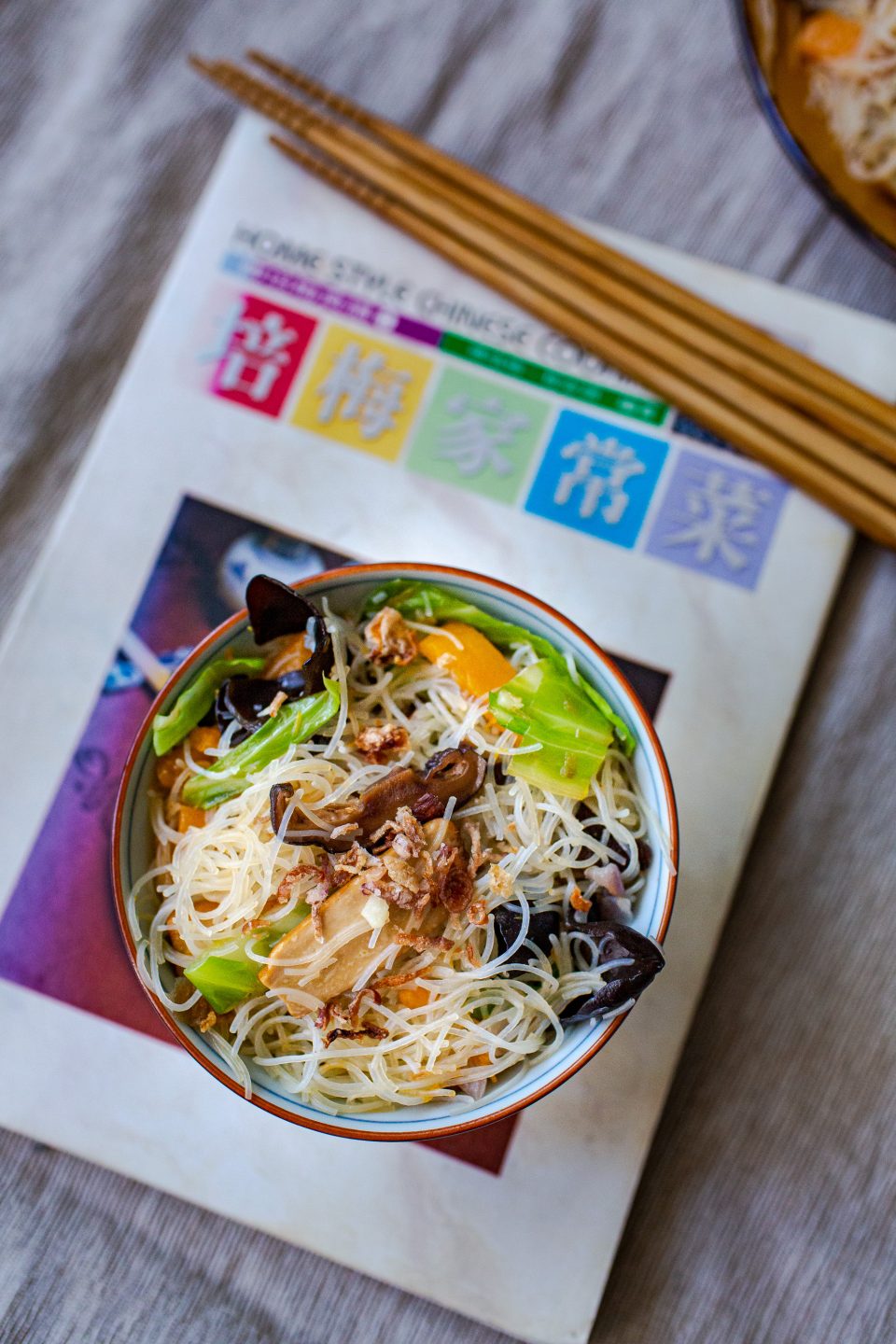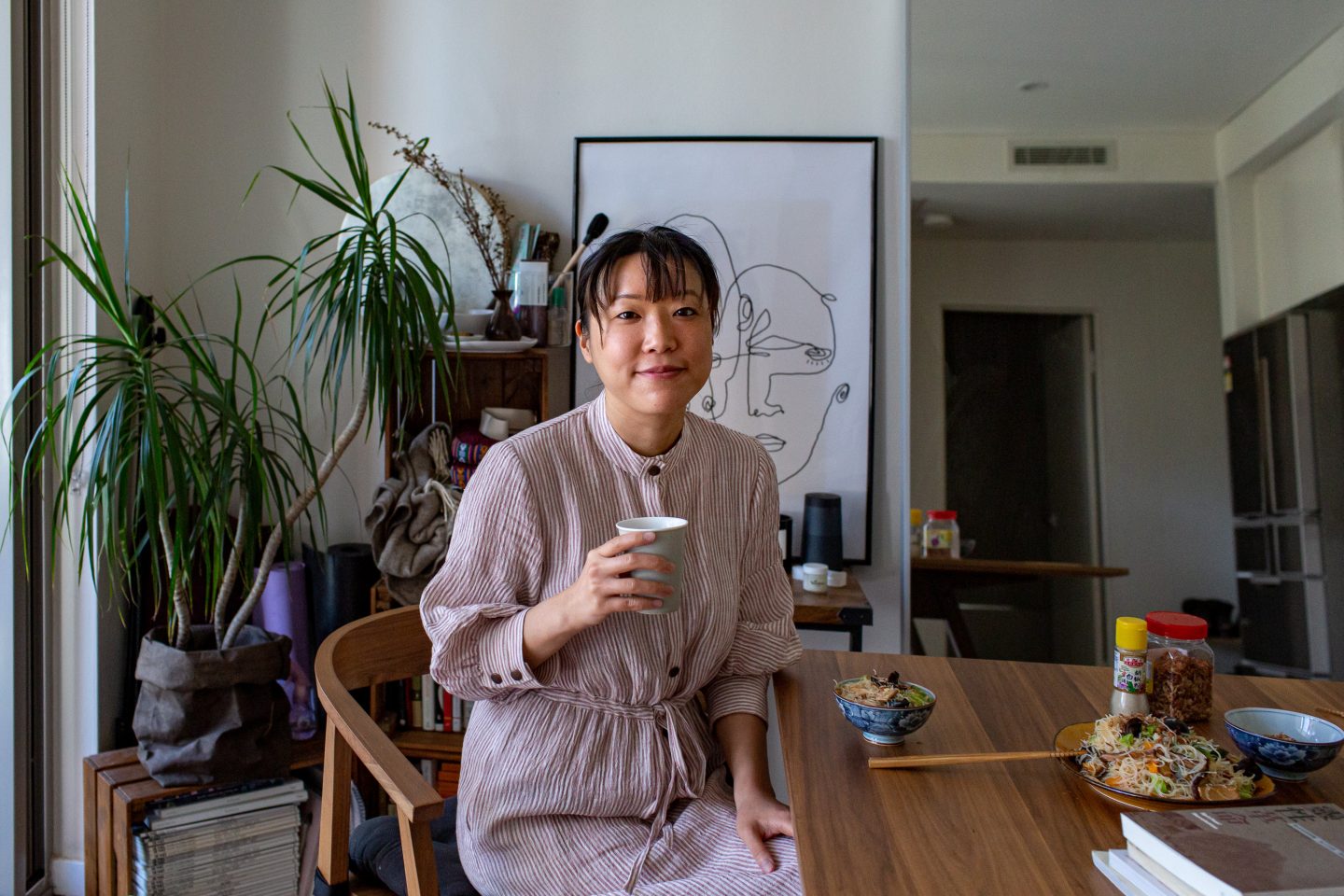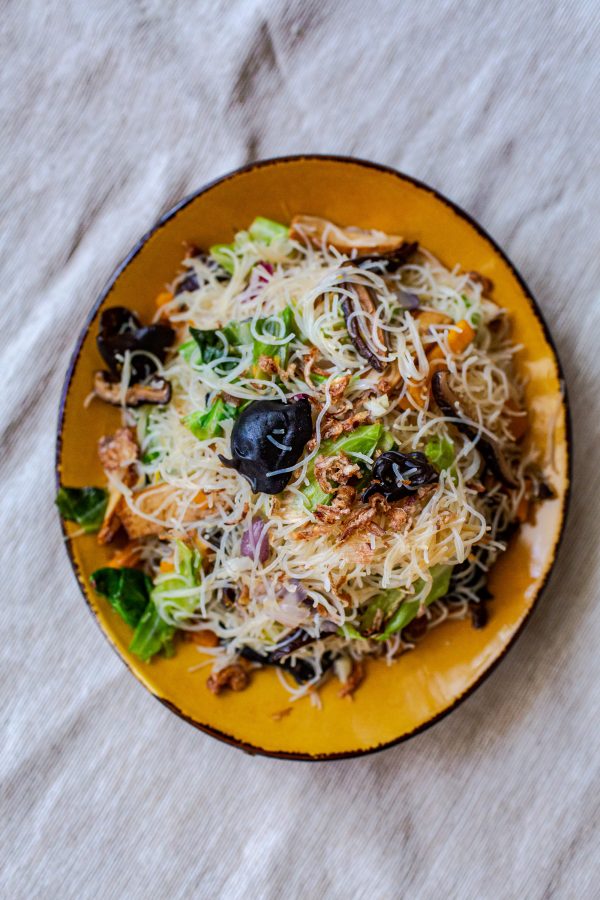 Taiwanese Fried Vermicelli (台式炒米粉)
Prep time: | Cook time: | Serves 2
1 pack of Taiwanese Rice Vermicelli (Mifen)

5-6 dried shiitake mushrooms

A small handful of dried black fungus

1 pack of Five-spiced hard tofu, sliced lengthways

300 g of Pumpkin cut into finger size

A handful of cabbage roughly chopped

1 red shallot – finely diced

2 cloves of garlic – finely chopped

Cooking oil

Fried shallot

2 tbs Soy sauce

1 tbs Rice wine

White pepper to taste
Place the dried black fungus and shiitake mushrooms in boiled water and soak for an hour or so. Keep the water.

Slice the mushroom and fungus into thin pieces after they are done soaking.

Place the vermicelli into boiling water for 1-2 minutes. Drain and place into a bowl. Cover immediately with a frying pan cover to let it steam.

Add 2-3 tablespoons of oil and put the garlic and onion into a hot pan. Wait until they turn slightly golden (about 1 minute) and then remove from heat and set aside.

In the same pan (don't add more oil yet) – fry the shiitake mushroom until fragrant and colour starts to change into more translucent.

Add 1 tbsp of fried shallot, Five-spiced tofu, pumpkin and a bit more oil. Then add the cabbage.

Add soy sauce, rice wine, some mushroom water, and white pepper (Don't make it too wet!)

While that is cooking, remove the cover on the vermicelli and use cooking scissors to cut it up for easy tossing in the pan.

Add vermicelli to the pan and mix well. Turn off the heat.

Add the garlic and onion oil that was set aside in step 4.

Plate and garnish with fried shallot and coriander leaves (optional).