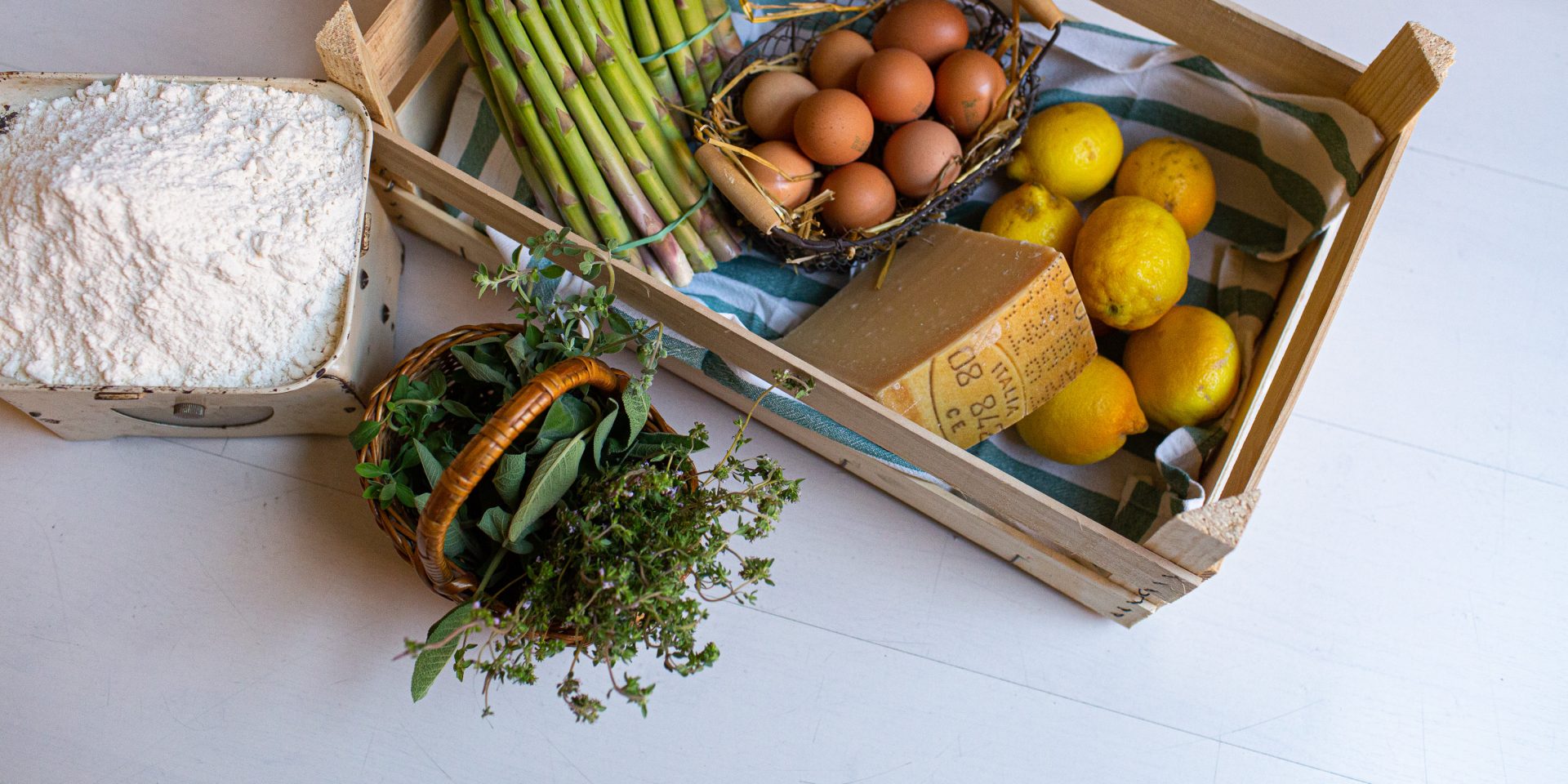 Helena grew up in North London and spent a lot of time in her Greek-Cypriot grandma's kitchen where she was banished to for not studying Ancient Greek Grammar for the lessons her grandfather gave her. "I was only small when I started lessons and watching my granny make everything from Greek dips, roast lamb, dolmades, cinnamon and almond sweets as well as pastry rolled out with a broom handle was way more exciting than learning grammar. so I purposely didn't do my homework so I would be 'punished' by banishment to Grandma's kitchen. I can still remember how it looks and smelt."
Then her love for Italian food came about from her Italian next door neighbour. A family from Piacenza who made their own wine in their shed. Helena remembers she used to stomp the grapes with her brother and the neighbourhood kids to help Mr Bergonzi make his wine.
For nearly 20 years now, Helena and her little family live in the hills of Bologna. She runs her own pasta cooking school Yummy Italy as well as organising Artisanal Food & Wine Experiences for the Gastronomically Curious in the Emilia Romagna region in Italy.
Helena mastered her art in hand rolling pasta dough under the guidance of Italy's foremost handmade 'sfoglia' pasta master – Rina Poletti. Watching Helena rolled out the pasta dough using the wooden pin was very mesmerising. And that yolk colour is out of this world! Such vibrant yellow from the eggs of corn fed Italian chickens. For the photoshoot Helena had chosen to make Ravioli with seasonal Asparagus, Marjoram, Lemon zest and Ricotta from her local dairy farm. Freshly made that morning!
Home is
Bologna, Italy and London
Family origin
I am half Greek-Cypriot, half German but was born and brought up in London
I can't live without
My son
Occupation
Currently owner of www.yummy-italy.com. I am also a qualified Sommelier, Taste Judge, Balsamic Vinegar Taster and National Cheese Taster. I also offer services as Marketing & Communications Consultant
Dream Job
What I am doing now, if I wasn't a slave to the Italian tax system and bureaucracy
Currently I'm obsessed with
Food Documentaries and Marie Kondo on Netflix
Childhood taste
My Greek-Cypriot Grandma's ravioli stuffed with halloumi cheese, egg, mint and cooked and served in chicken broth
I will always have in my pantry
Rice, Pasta, fabulous Extra Virgin Olive Oil, Cantabrico Anchovies and Chickpeas
I learnt to cook from
My Greek-Cypriot grandma, my mother, watching cooking shows on TV in the 1990s and from various chefs I work with
Currently I'm listening to
A Radioshow on BBC Wales on Arts in Health in which my best friend has just been featured
One day I must visit
A Sloth Sanctuary in Costa Rica, Machu Picchu and Norway to see the Aurora Borealis
Go to meal
Onion Frittata with Parmigiano Reggiano and Aged Balsamic Vinegar
I am really good at
My job and getting people to talk to me
The unforgettable meal
5am Sushi at the Tsukiji Fish Market in Tokyo
My piece of Sydney
Drinking beer at night with friends on Bondi Beach, unforgettable barbequed Moreton Bay Bugs at a restaurant in Circular Quay and the best lemon meringue pie ever eaten at a cafè in Paddington
Guilty pleasure
Heinz Mango-Curry Sauce on roast chicken
Who does the dishes
Mostly me. Getting anyone else to do them takes blood, sweat and tear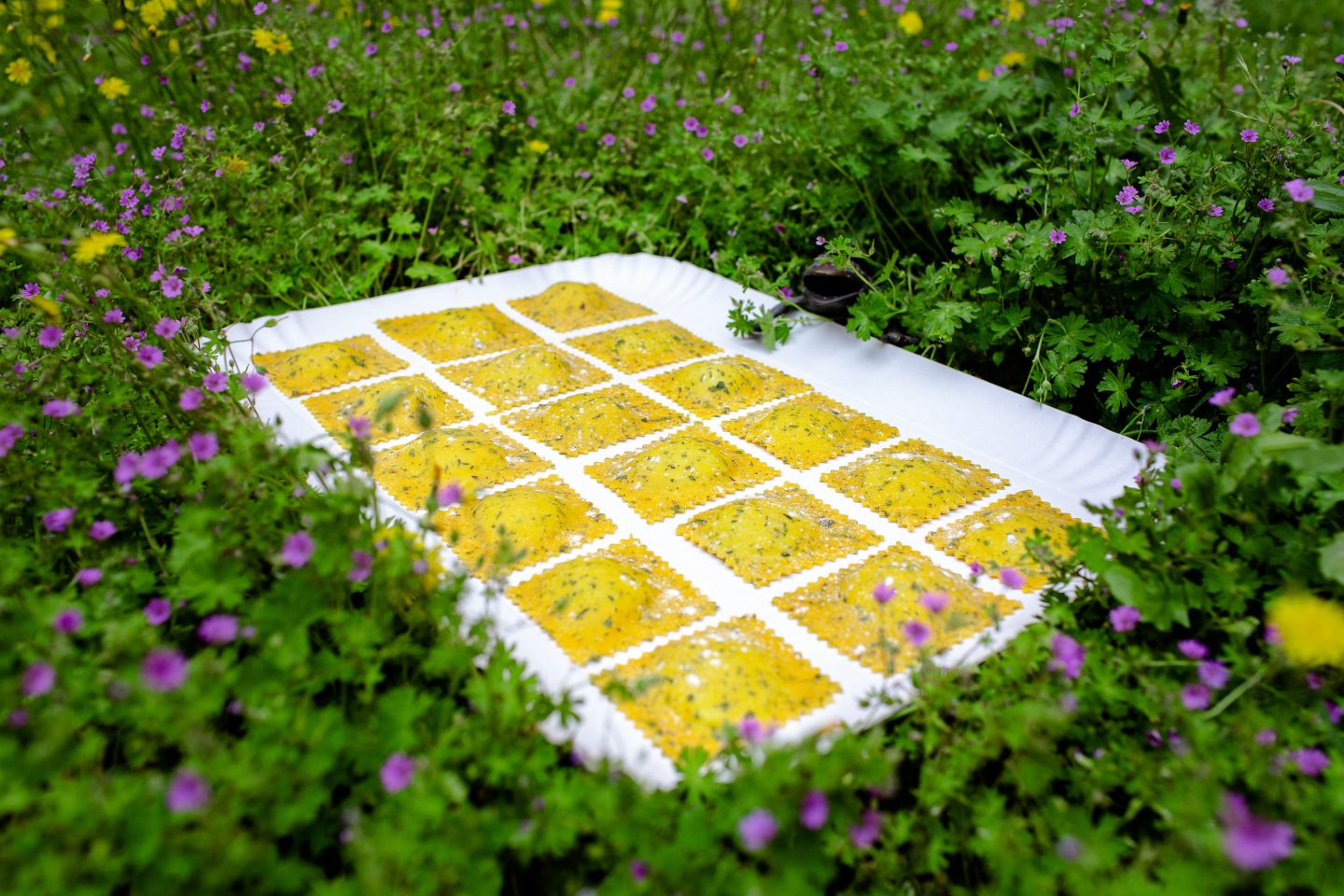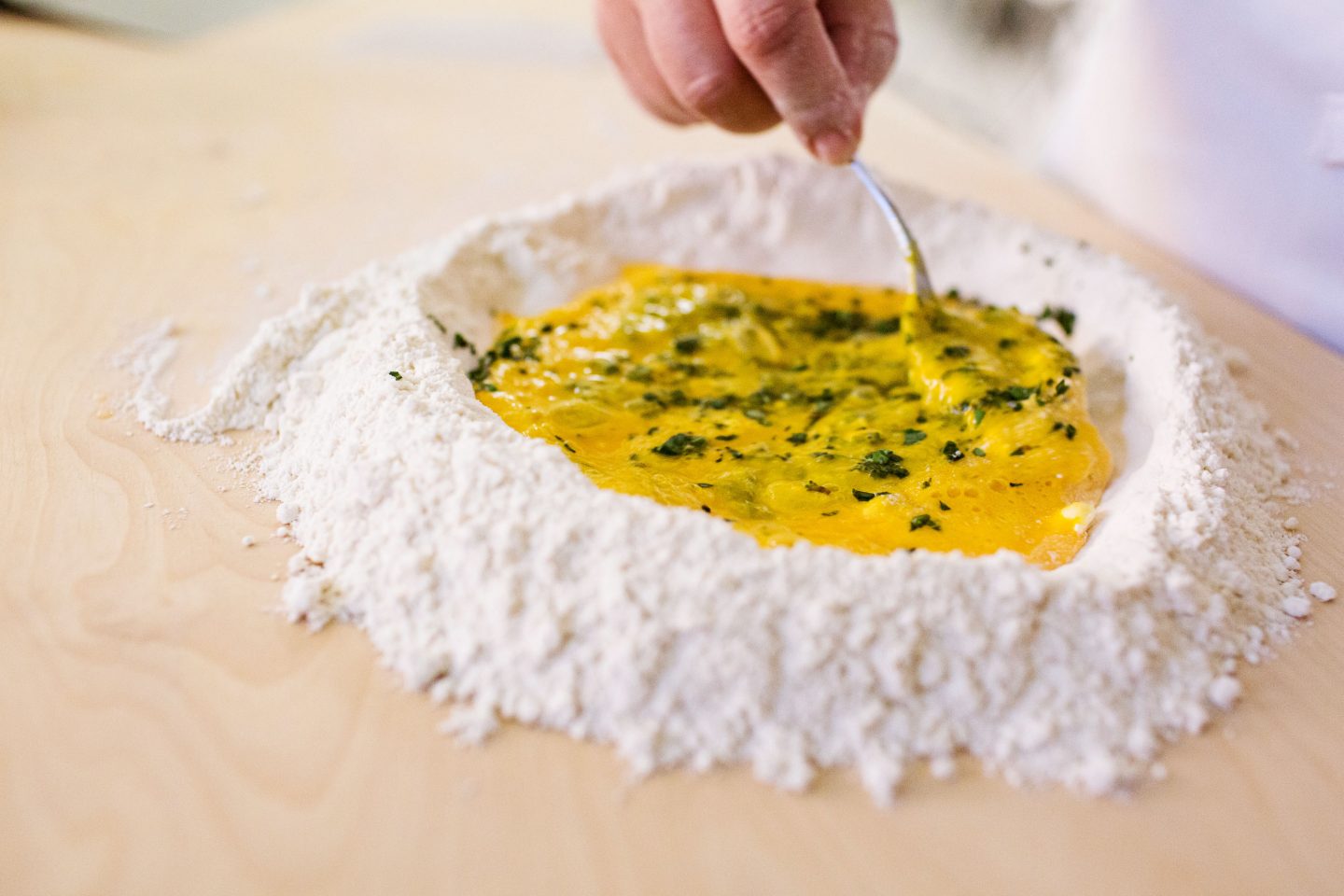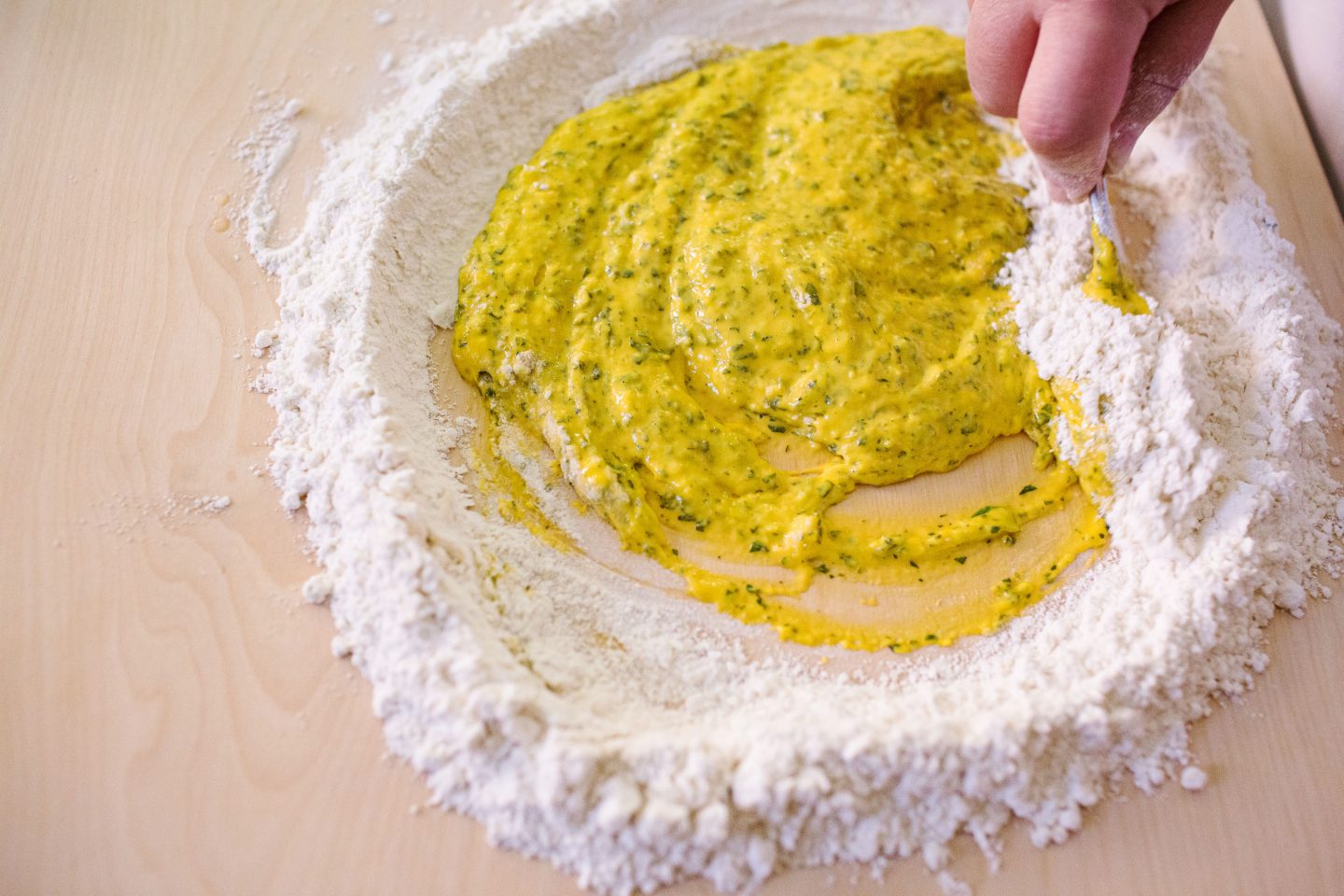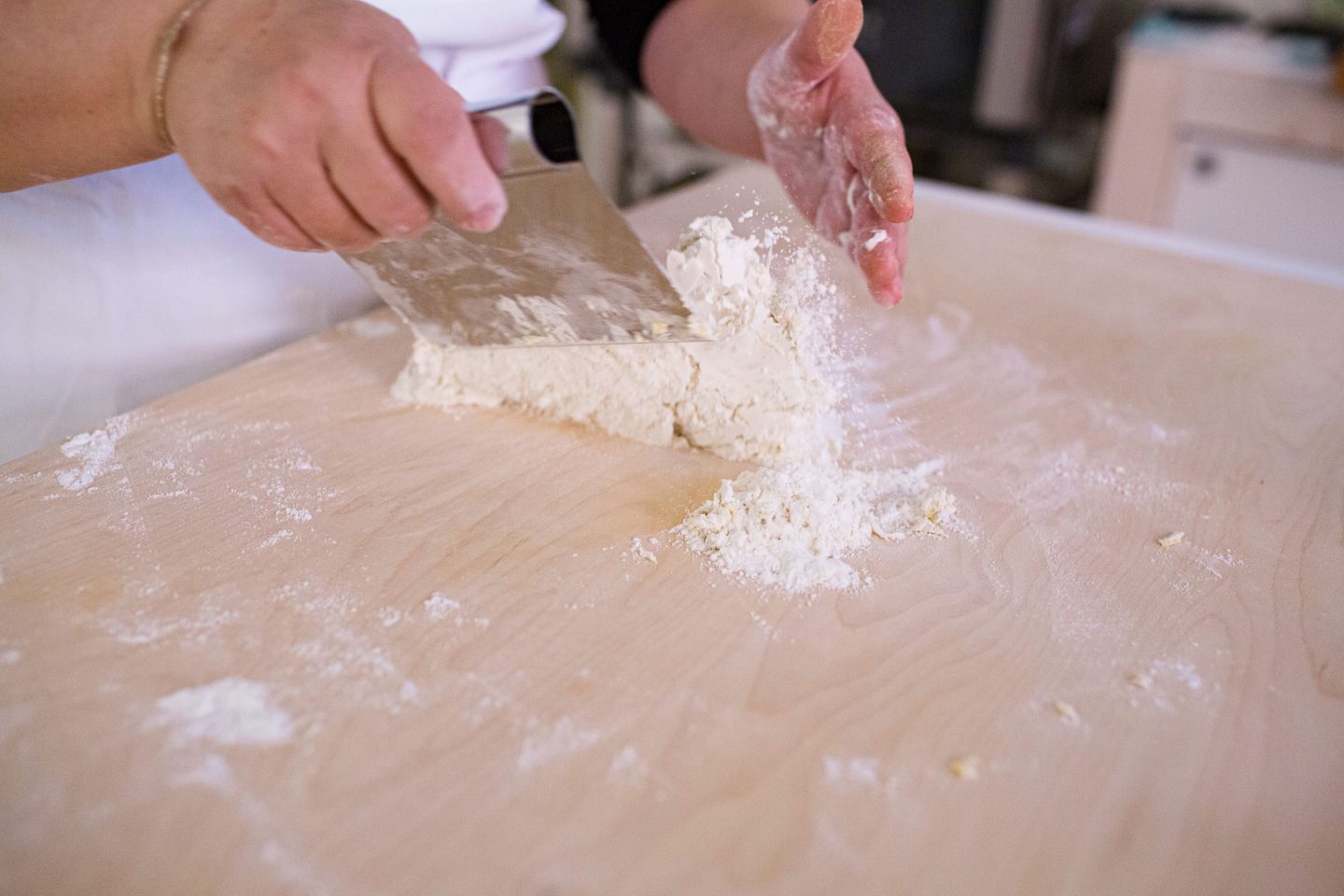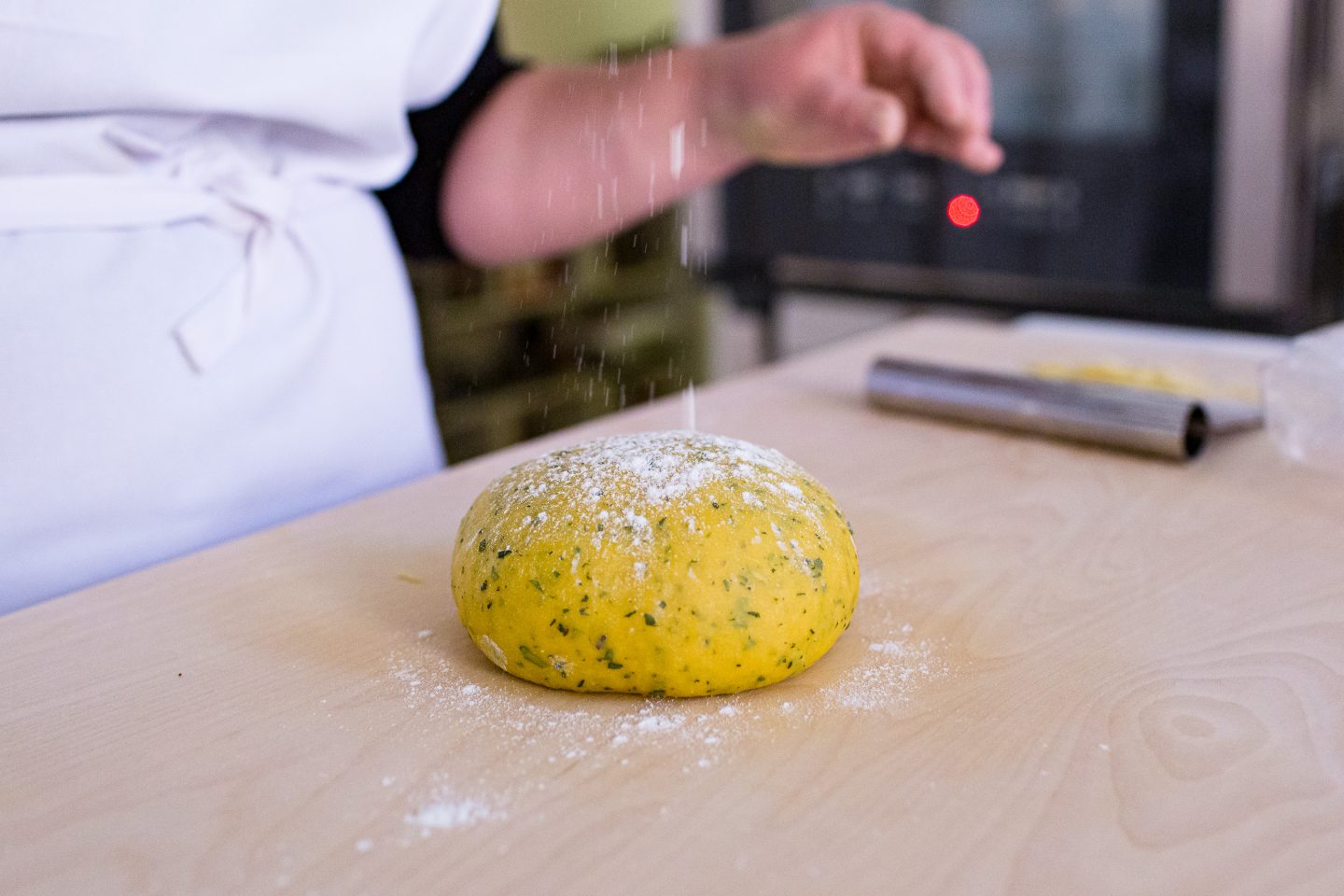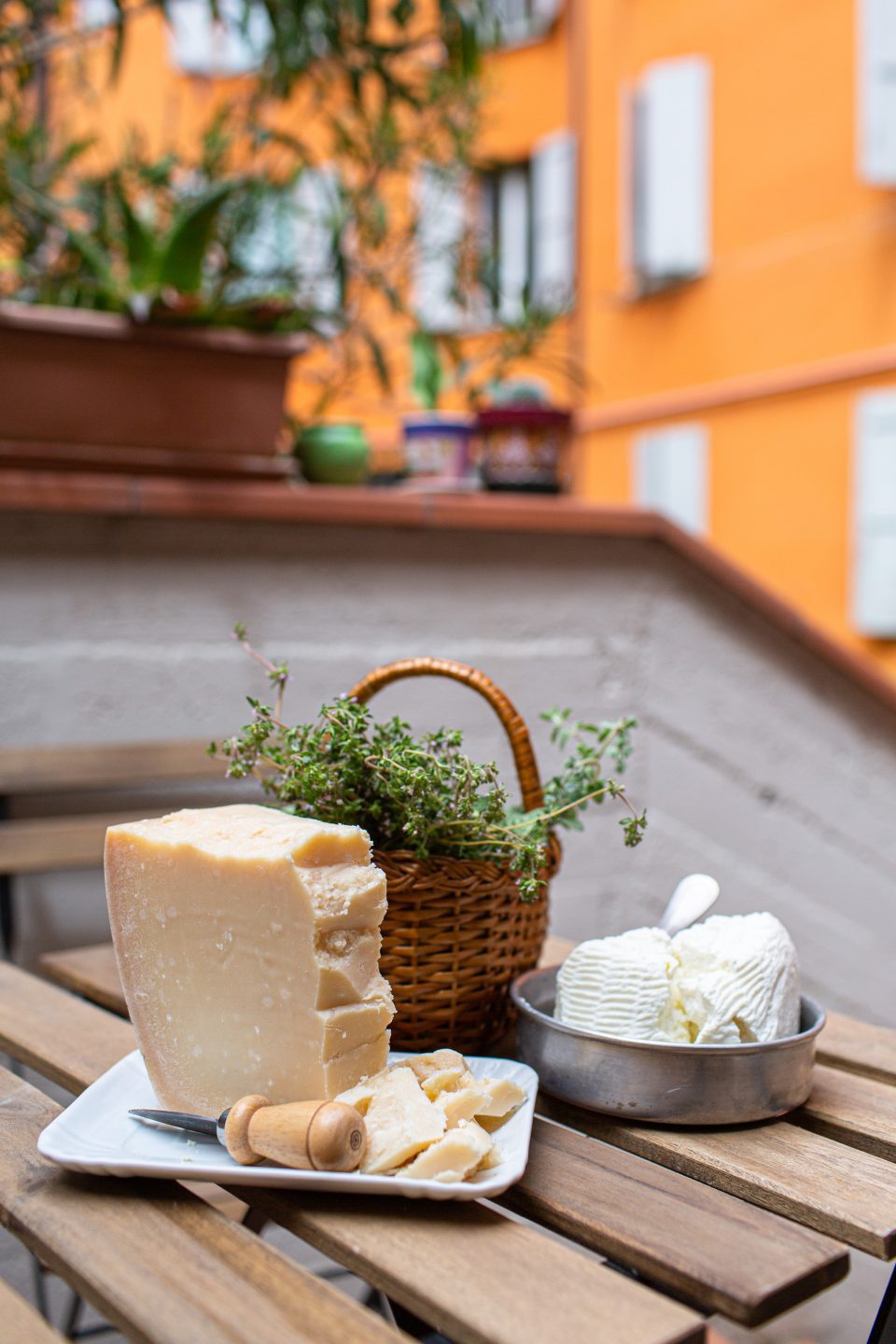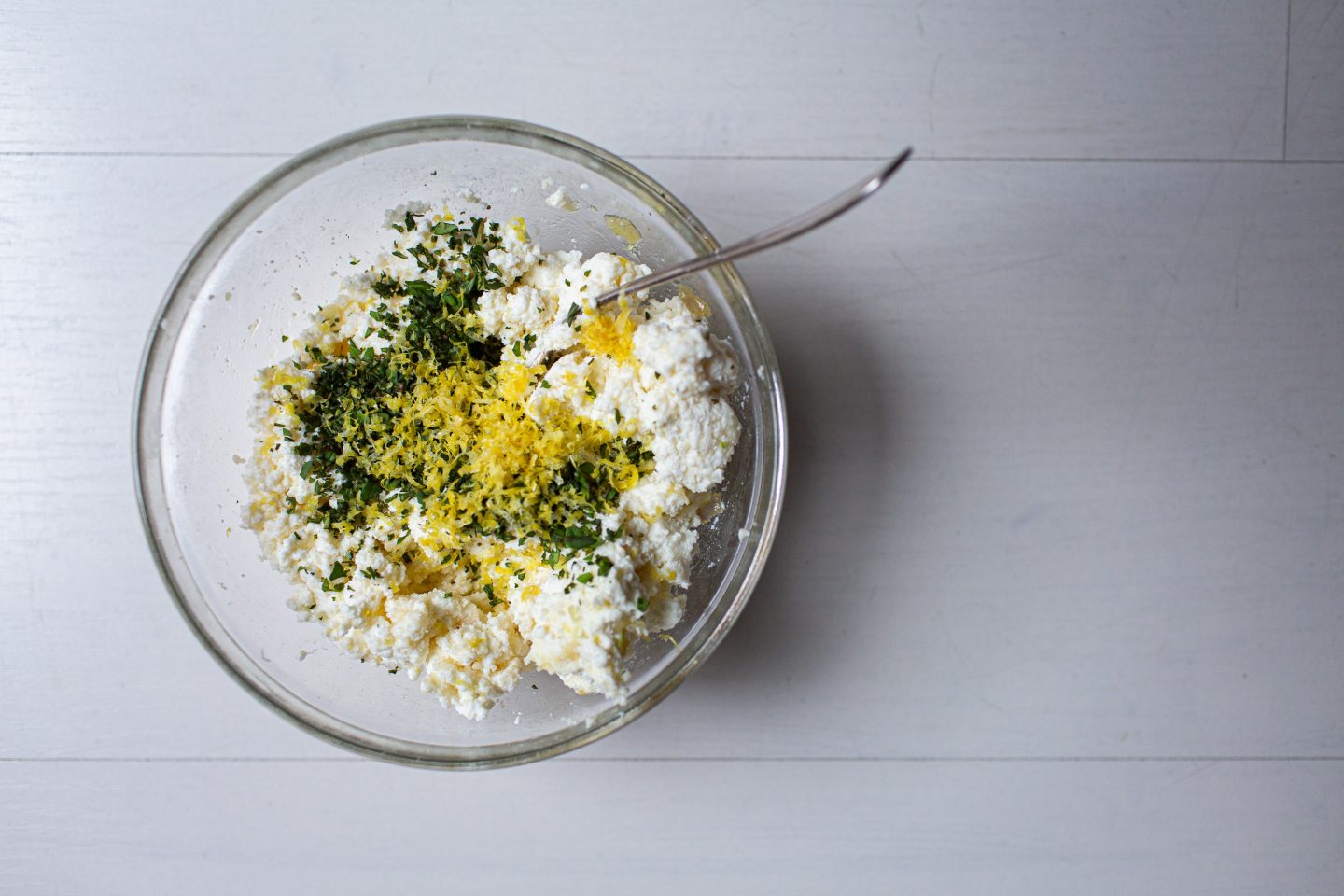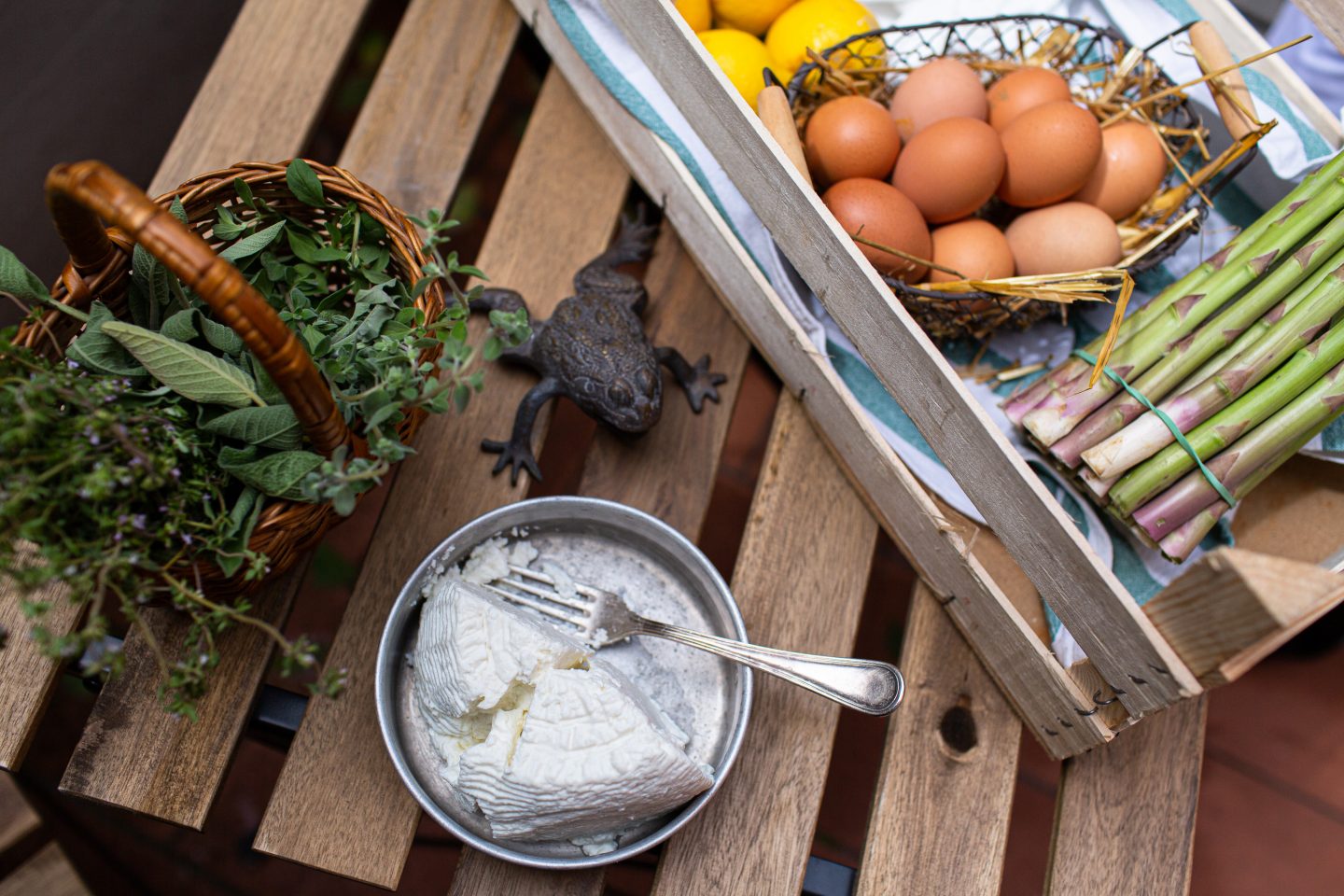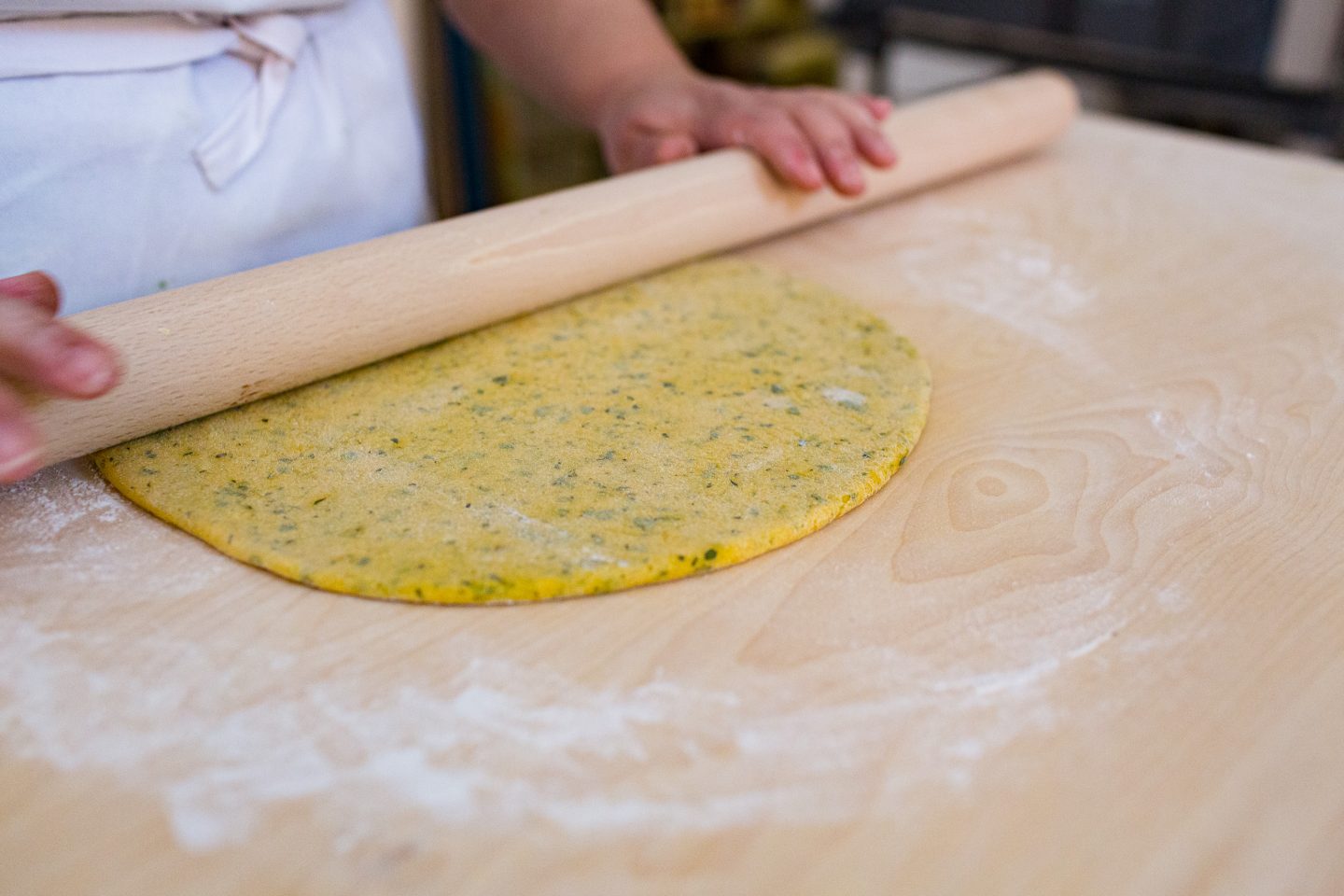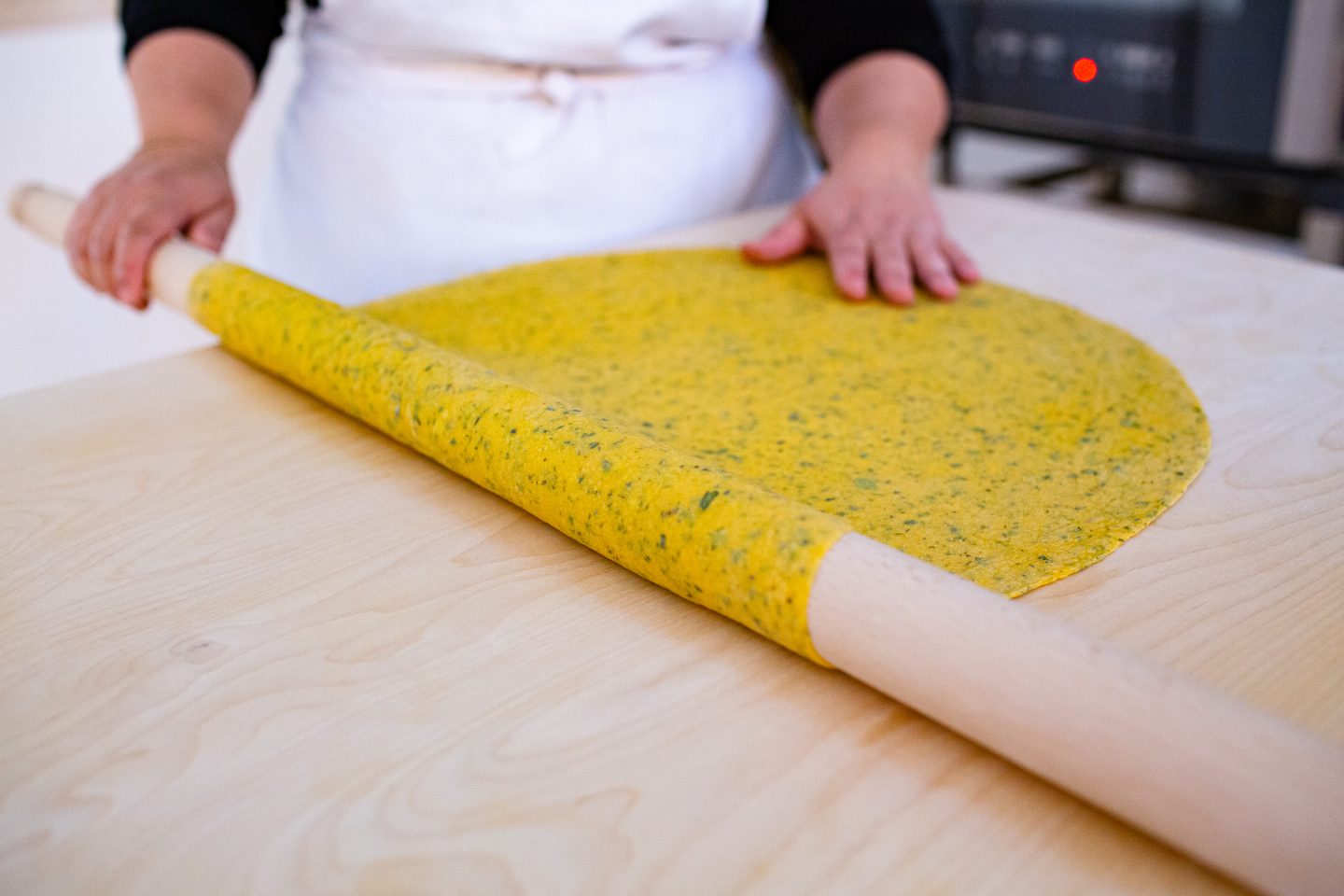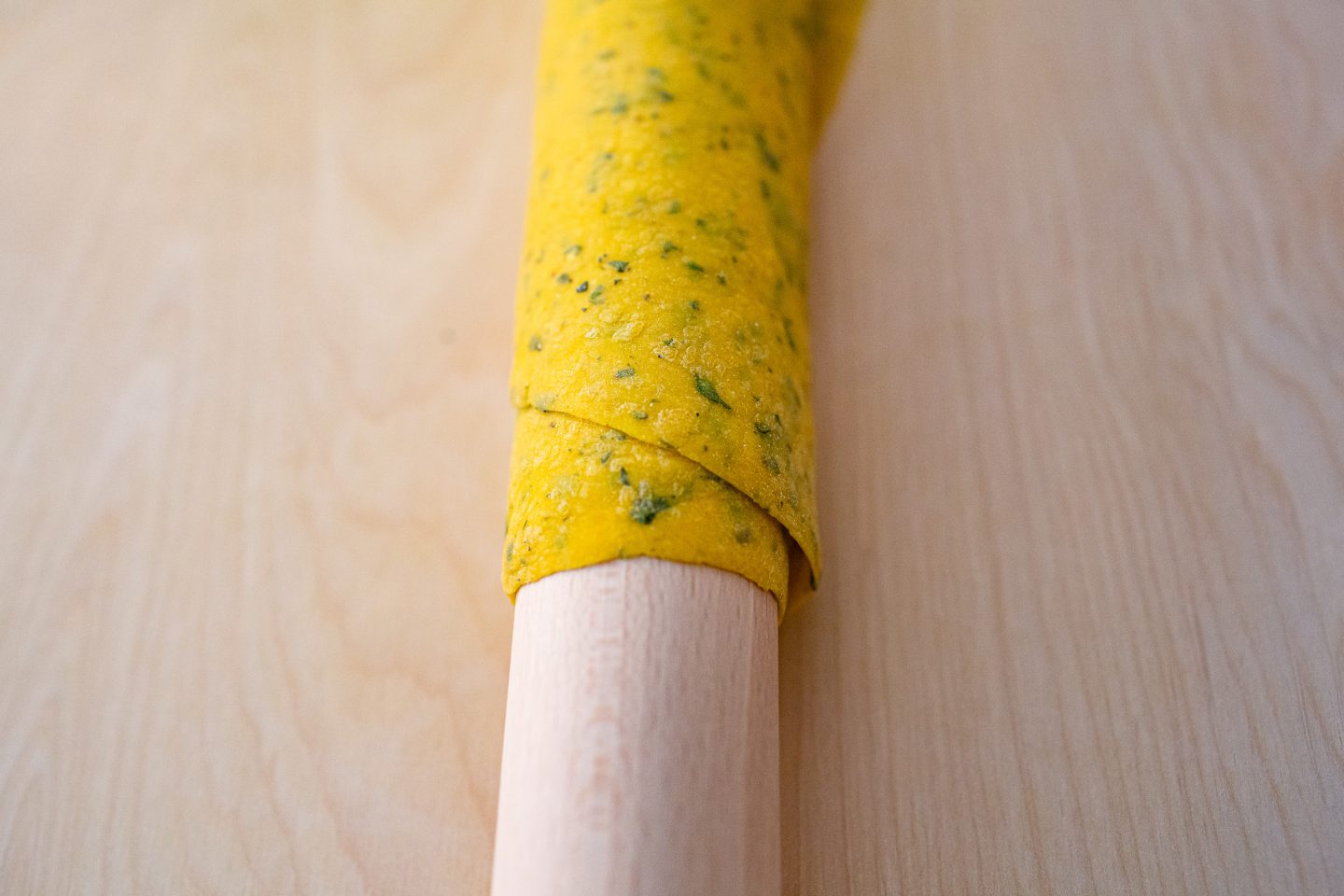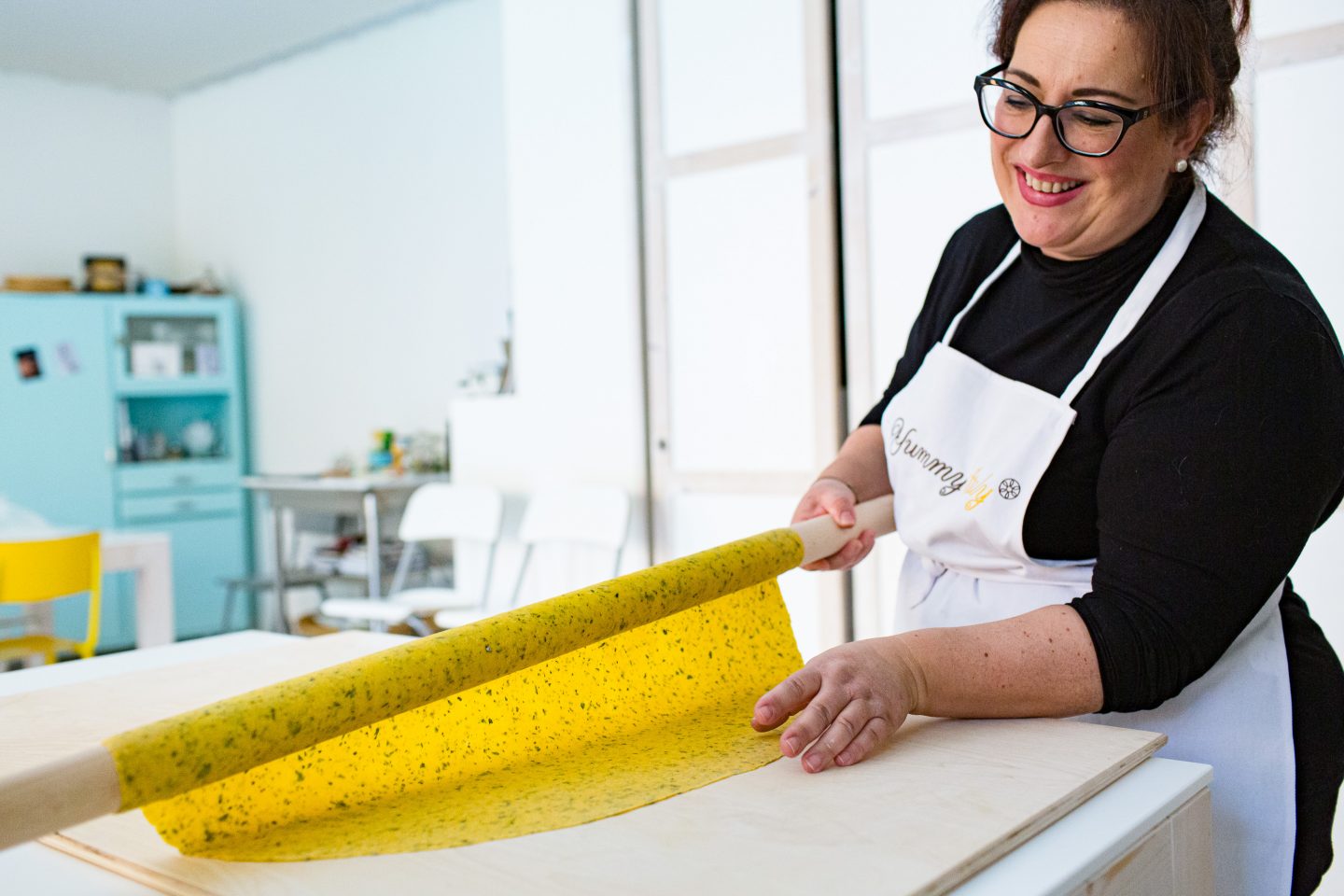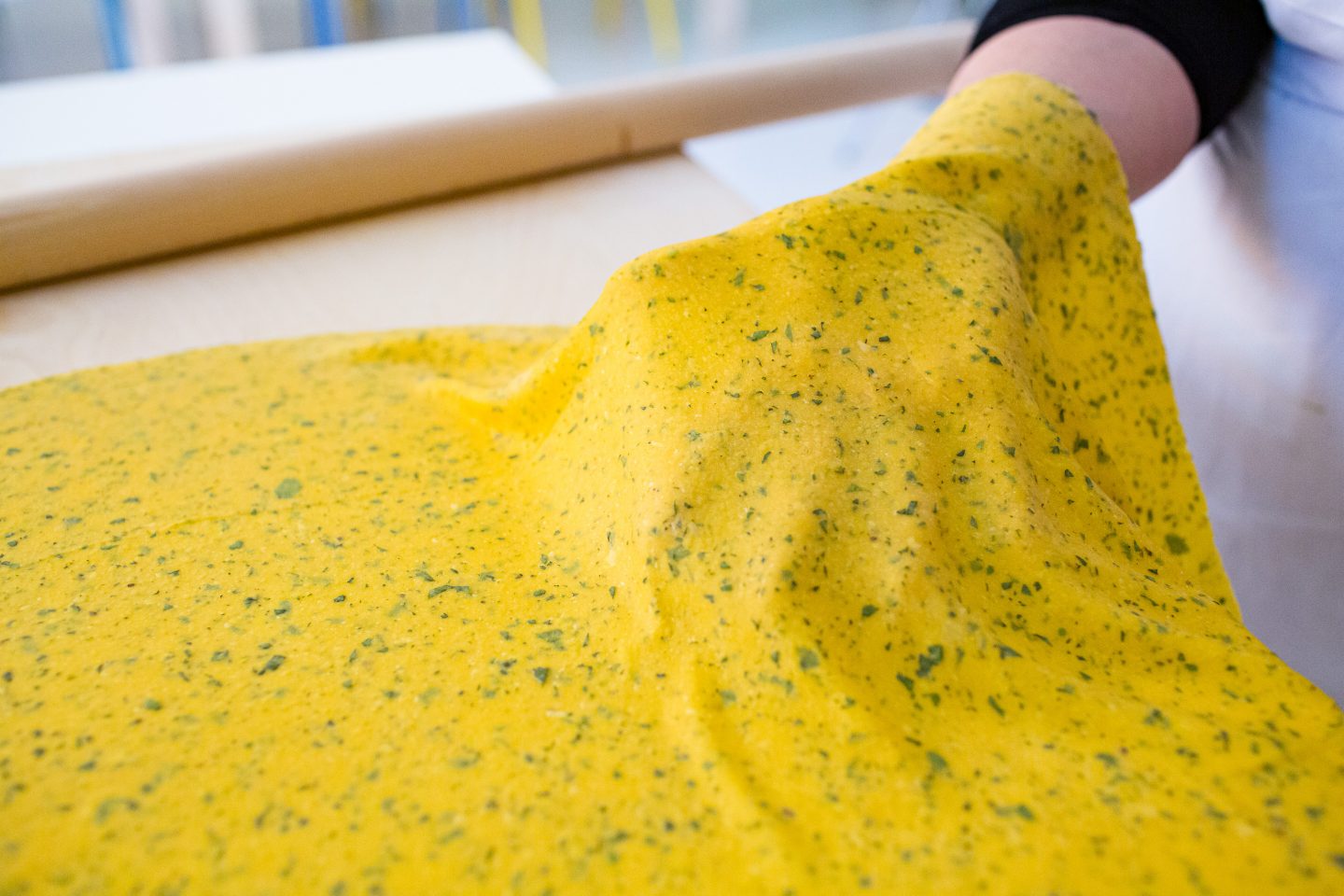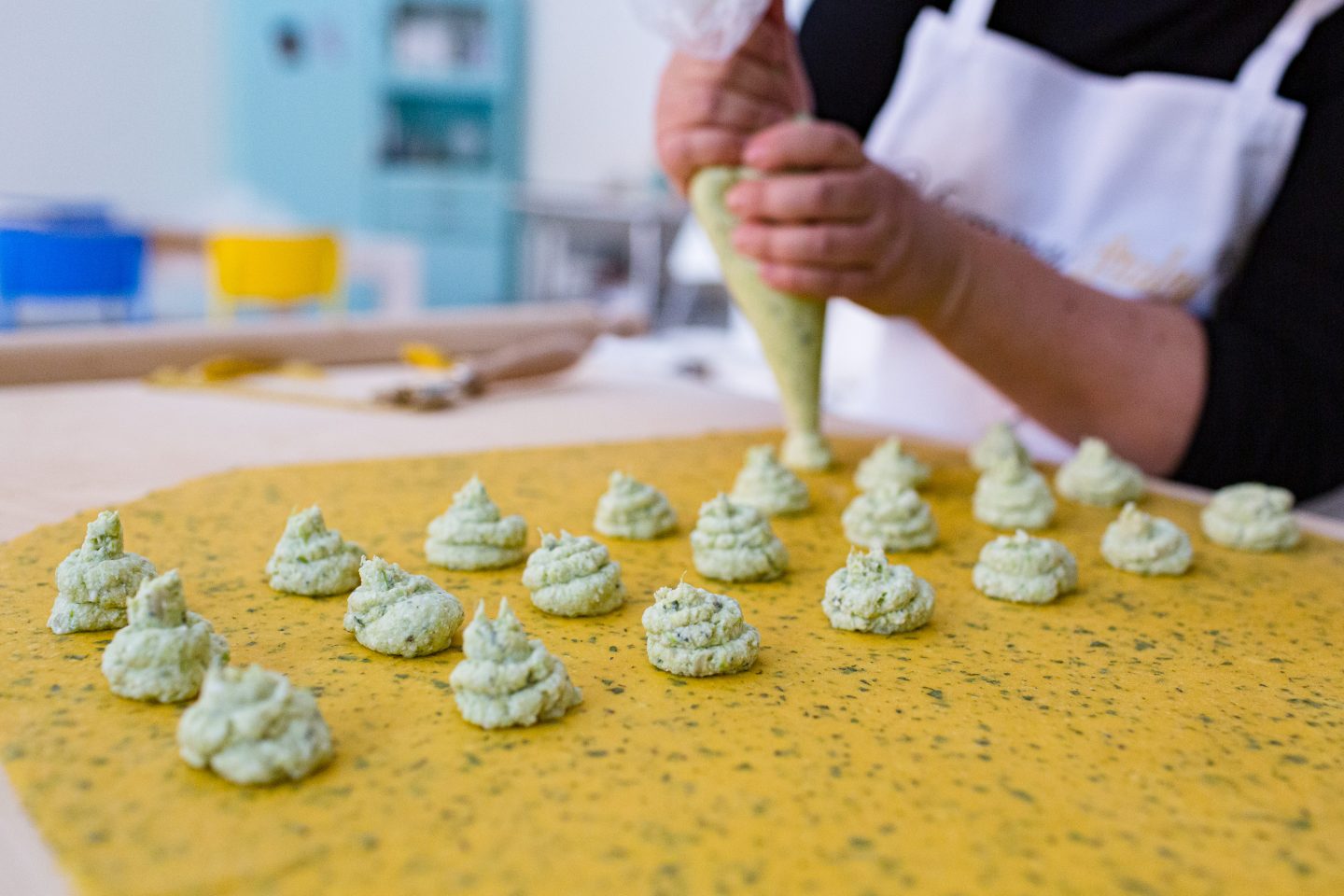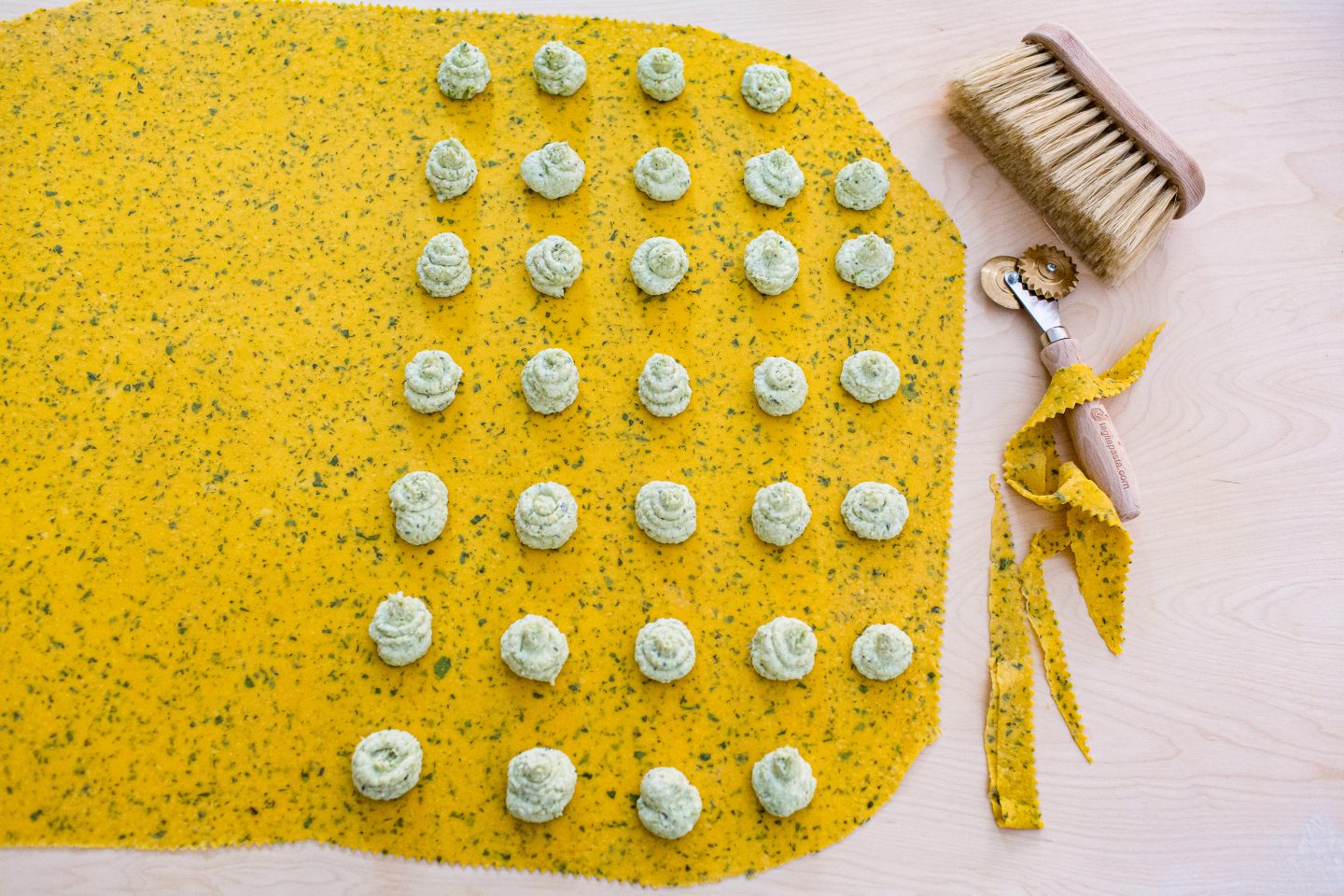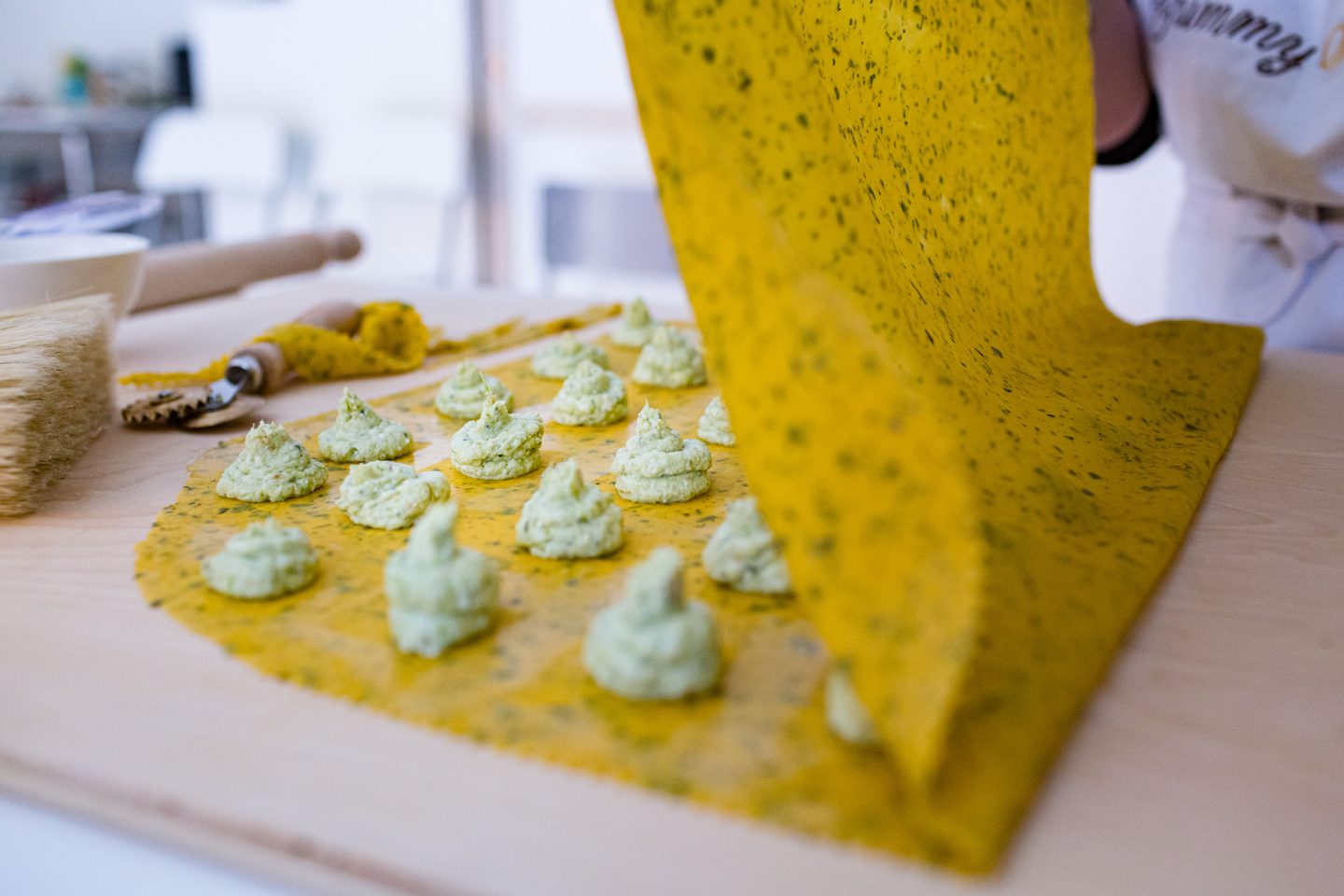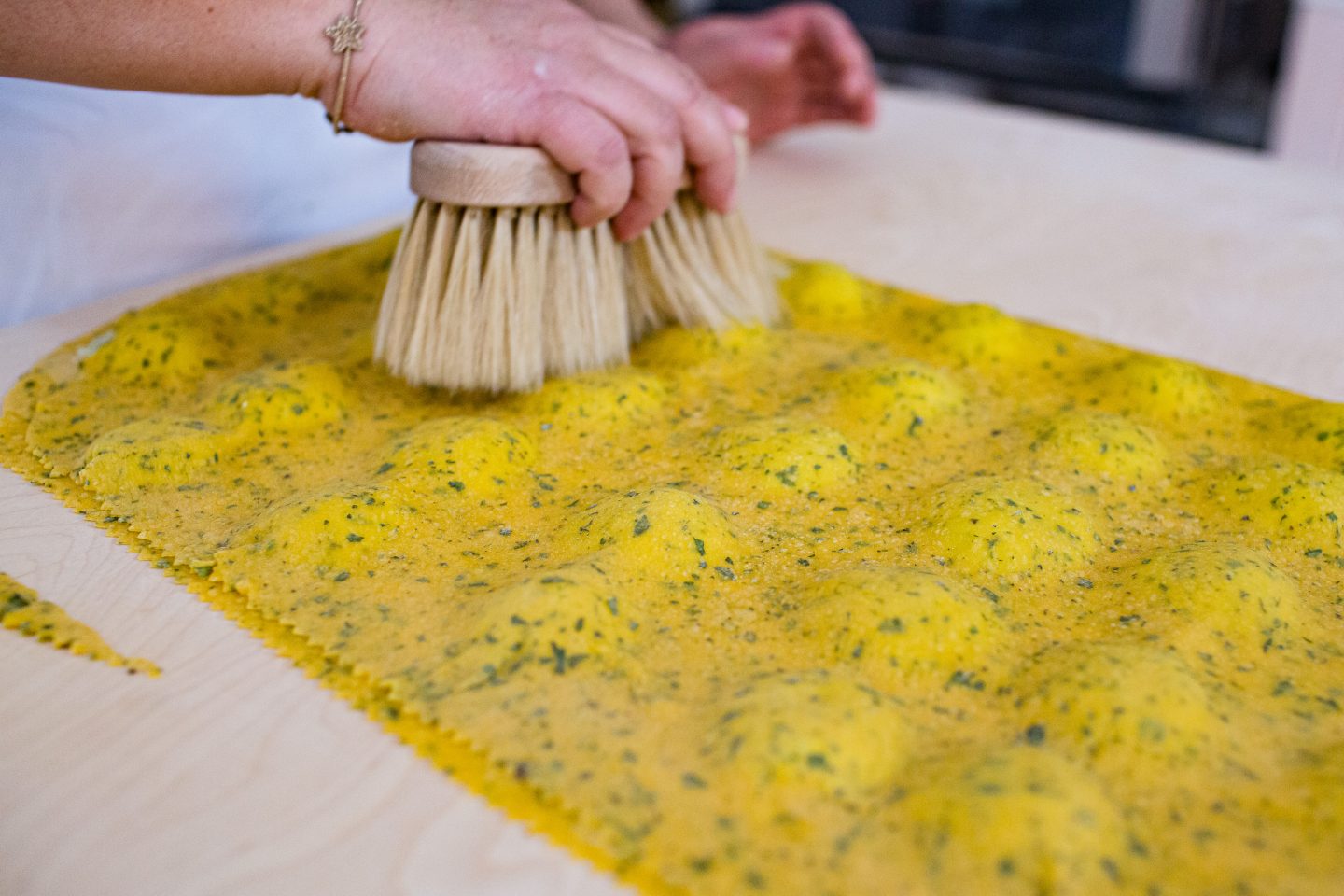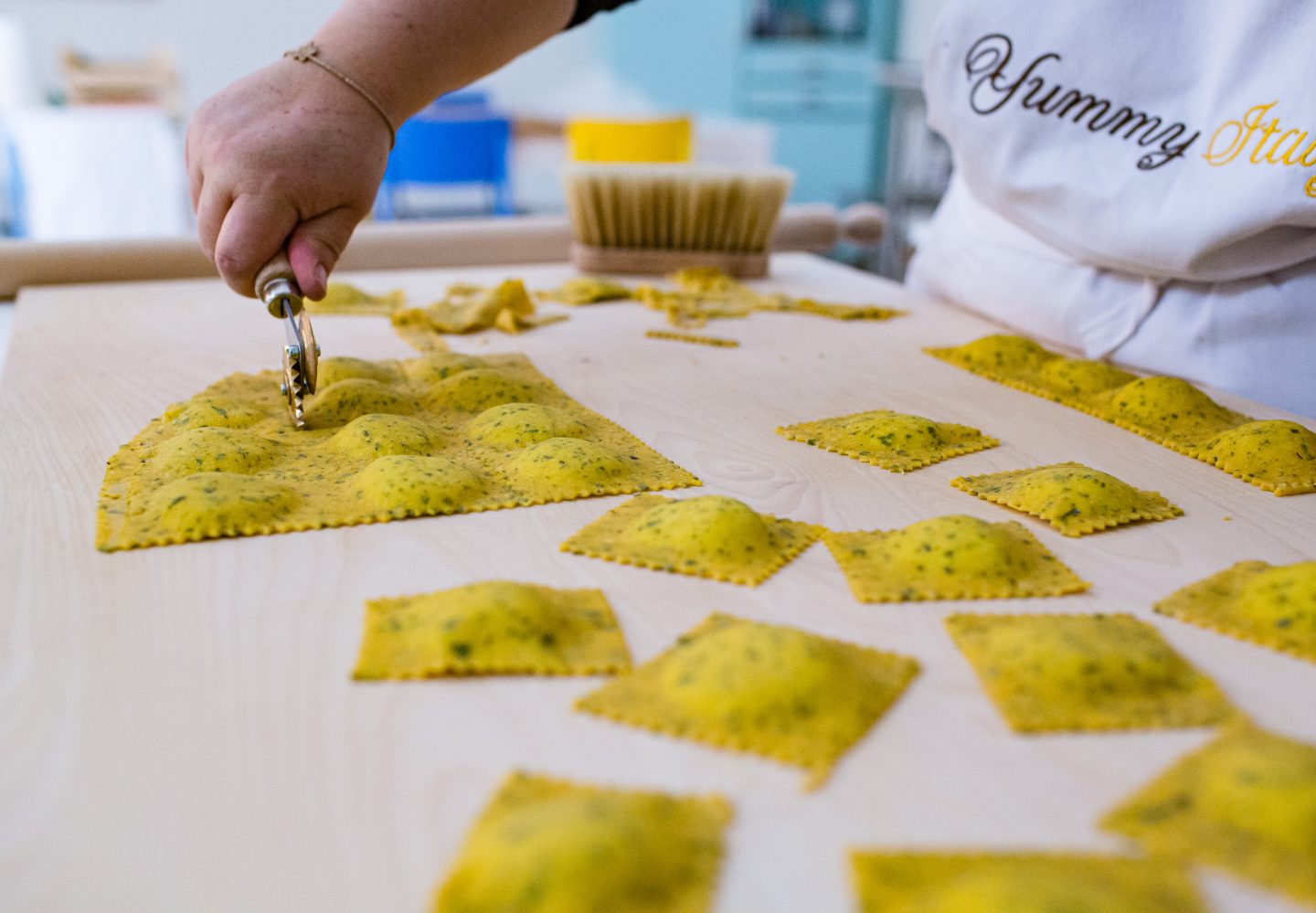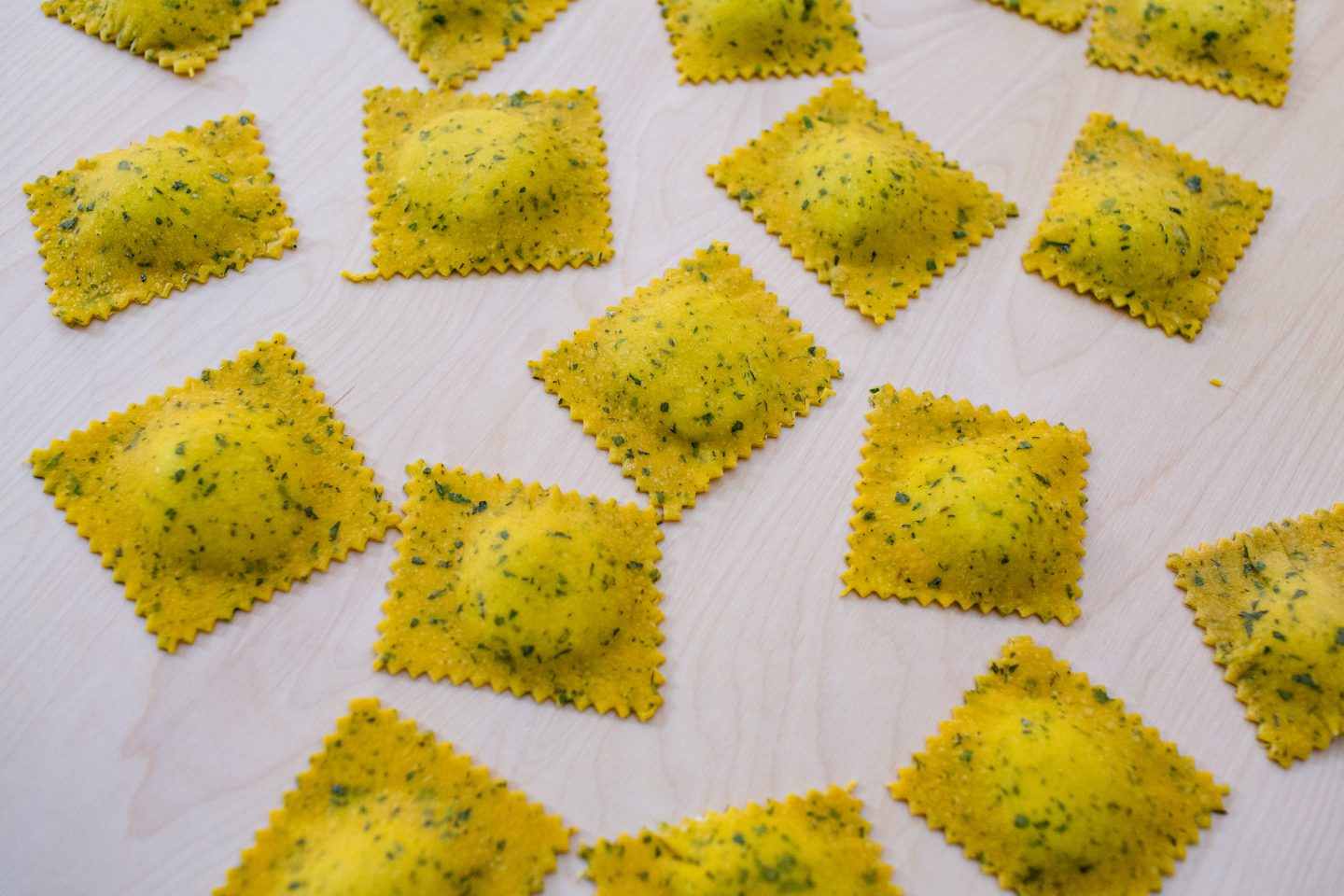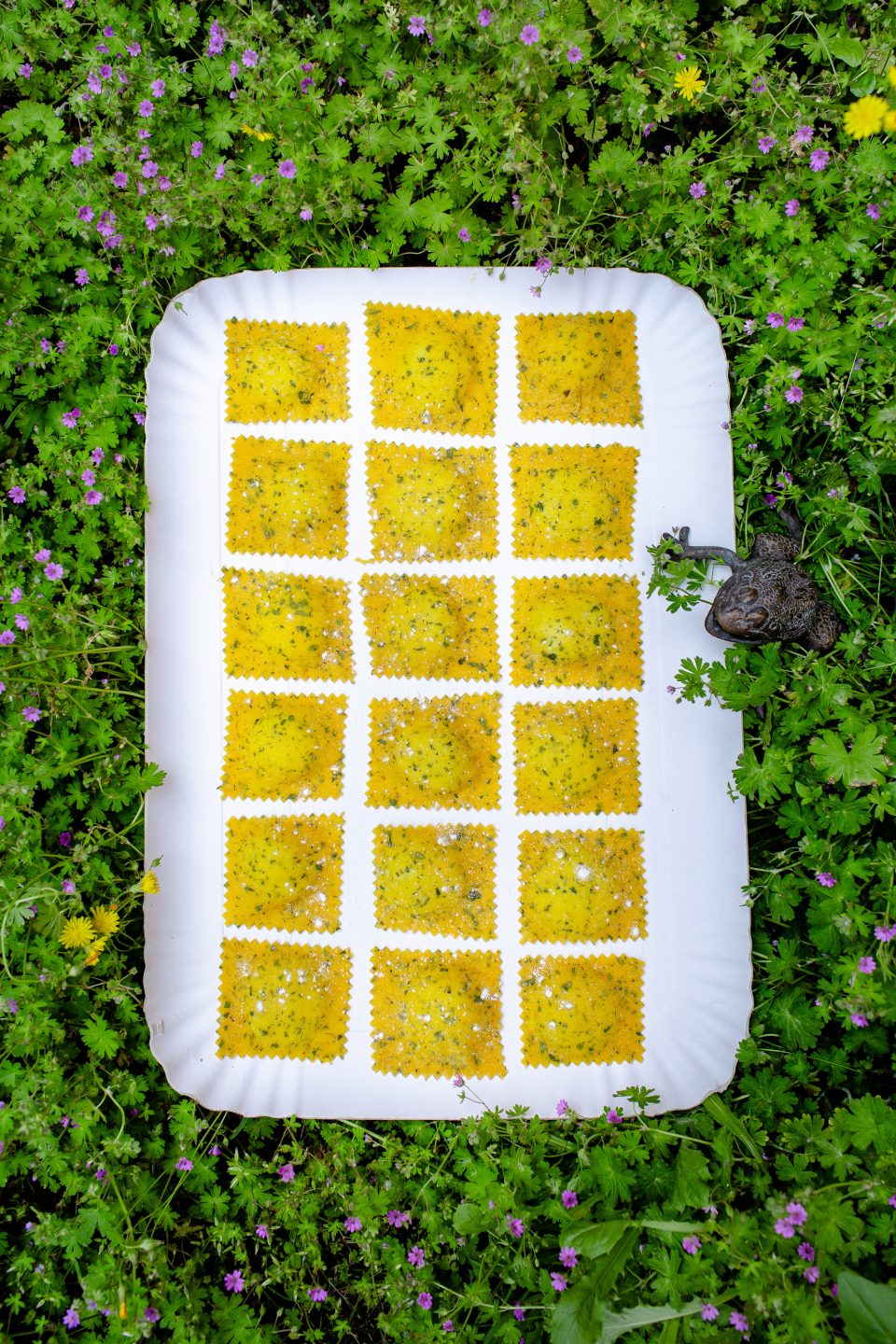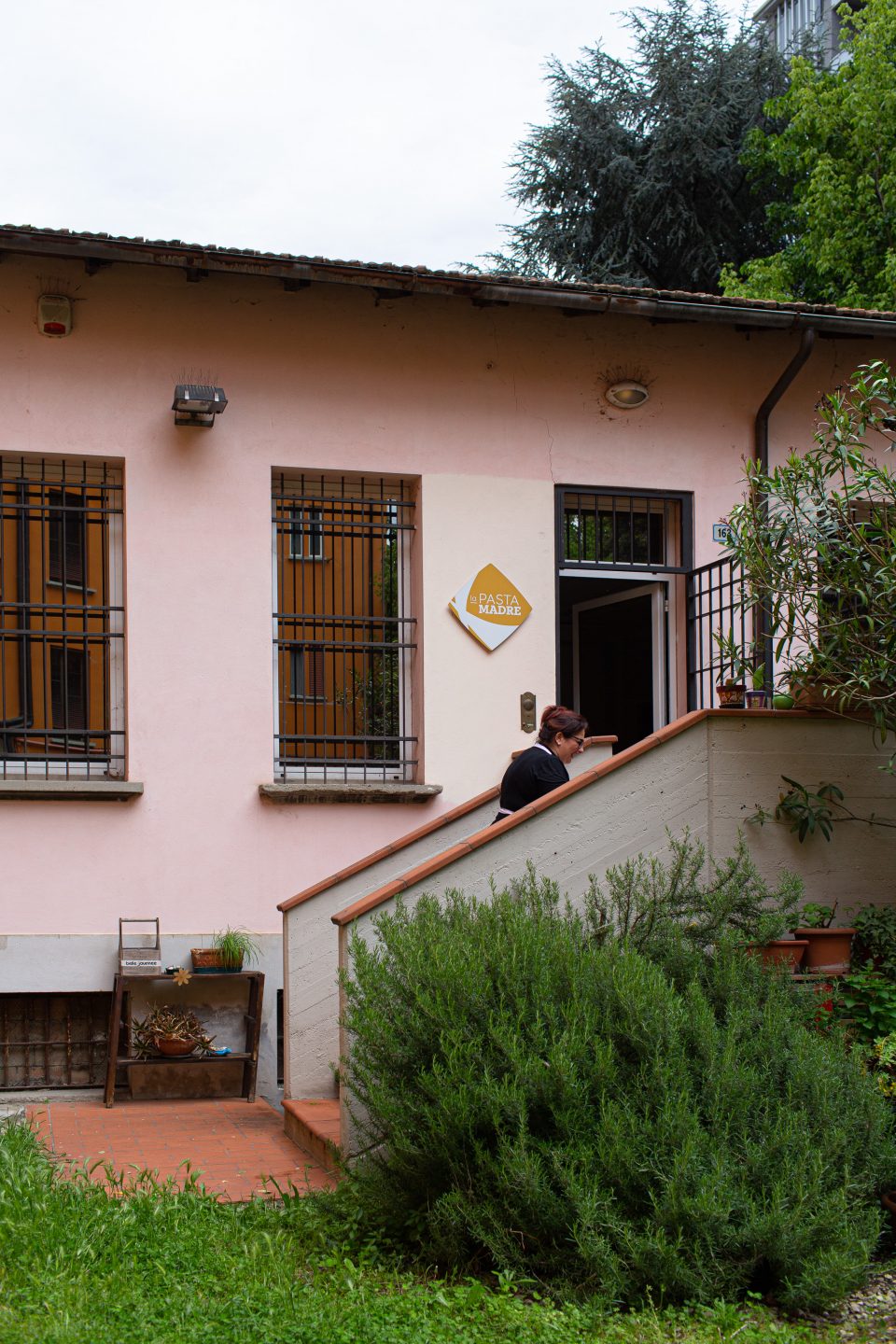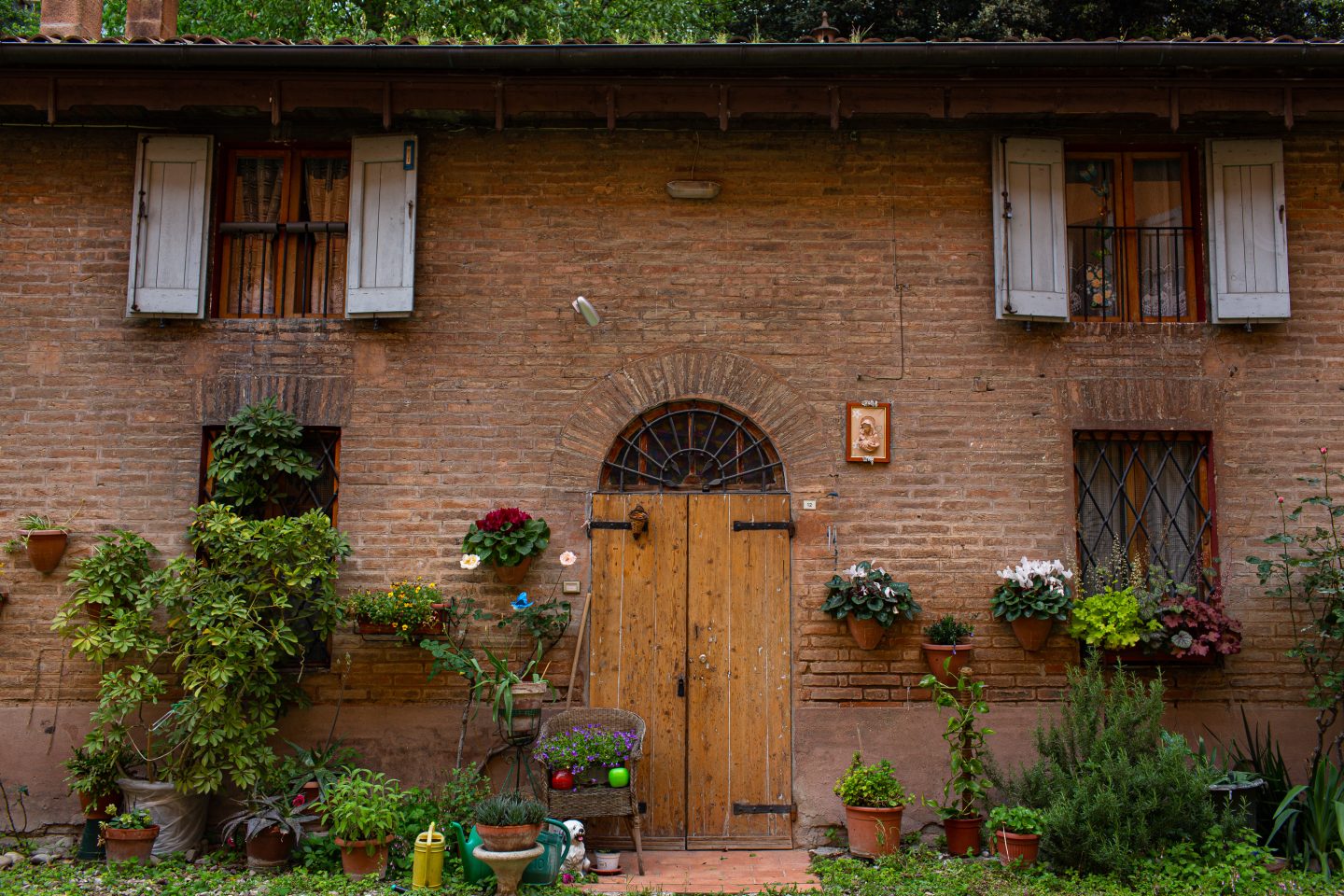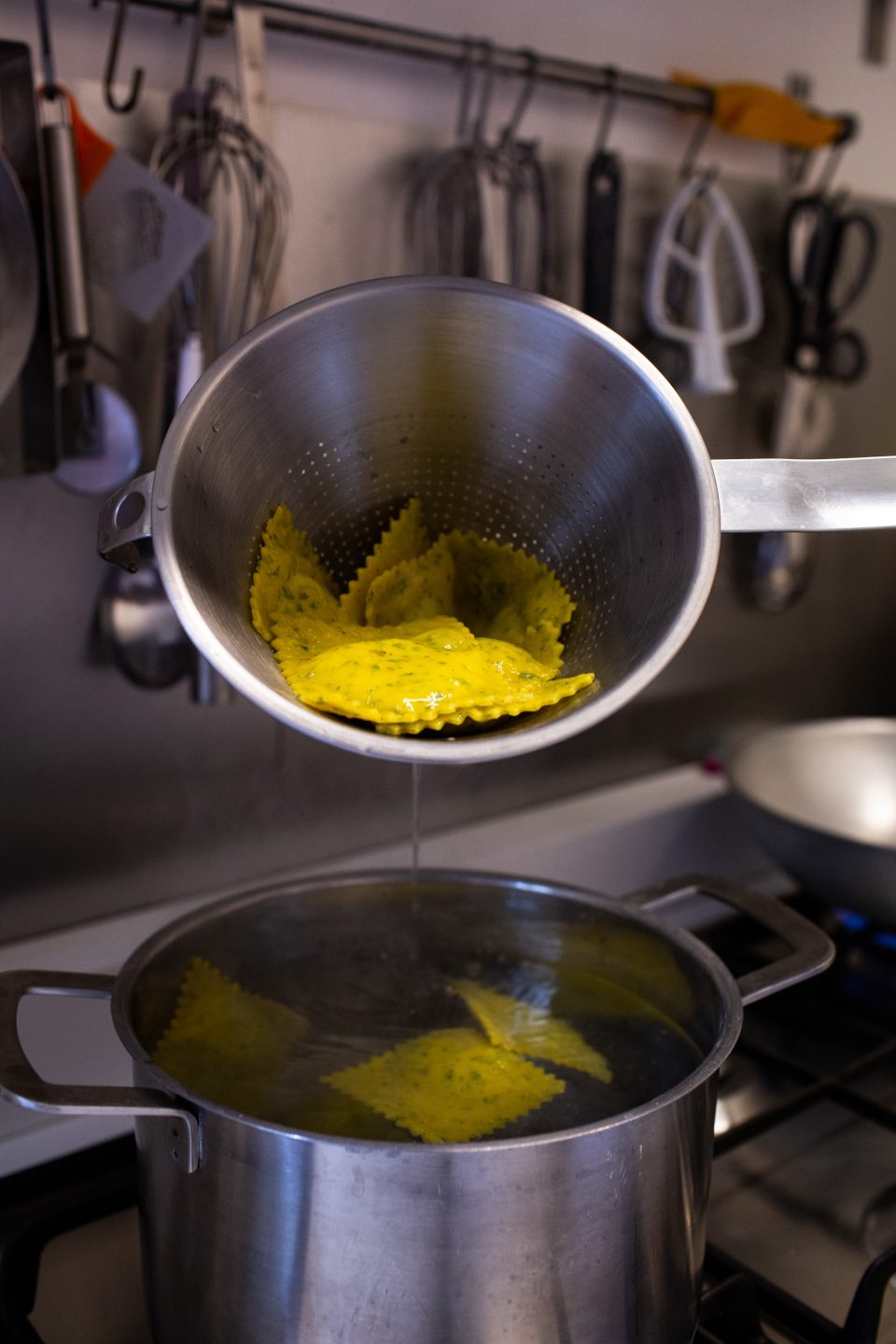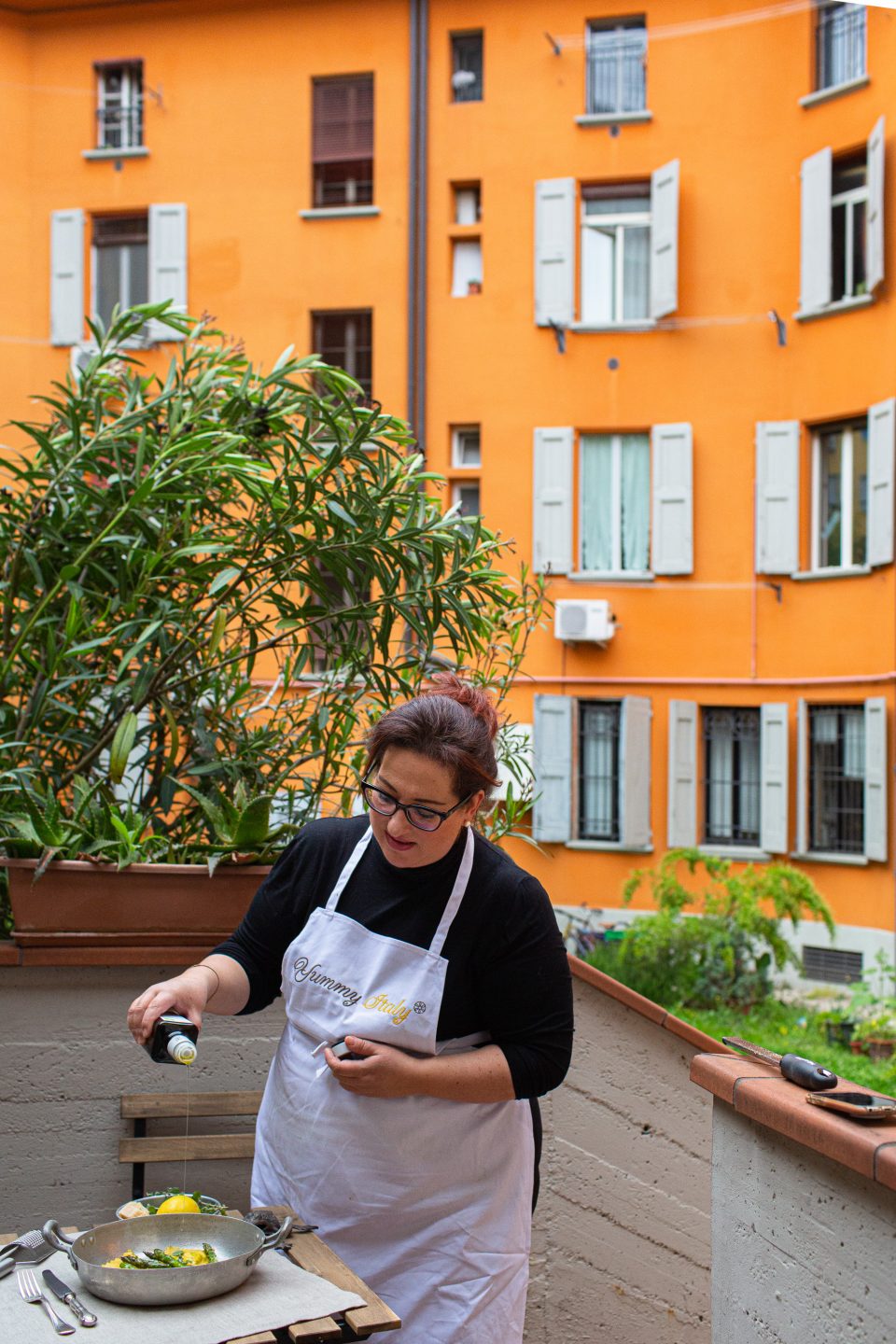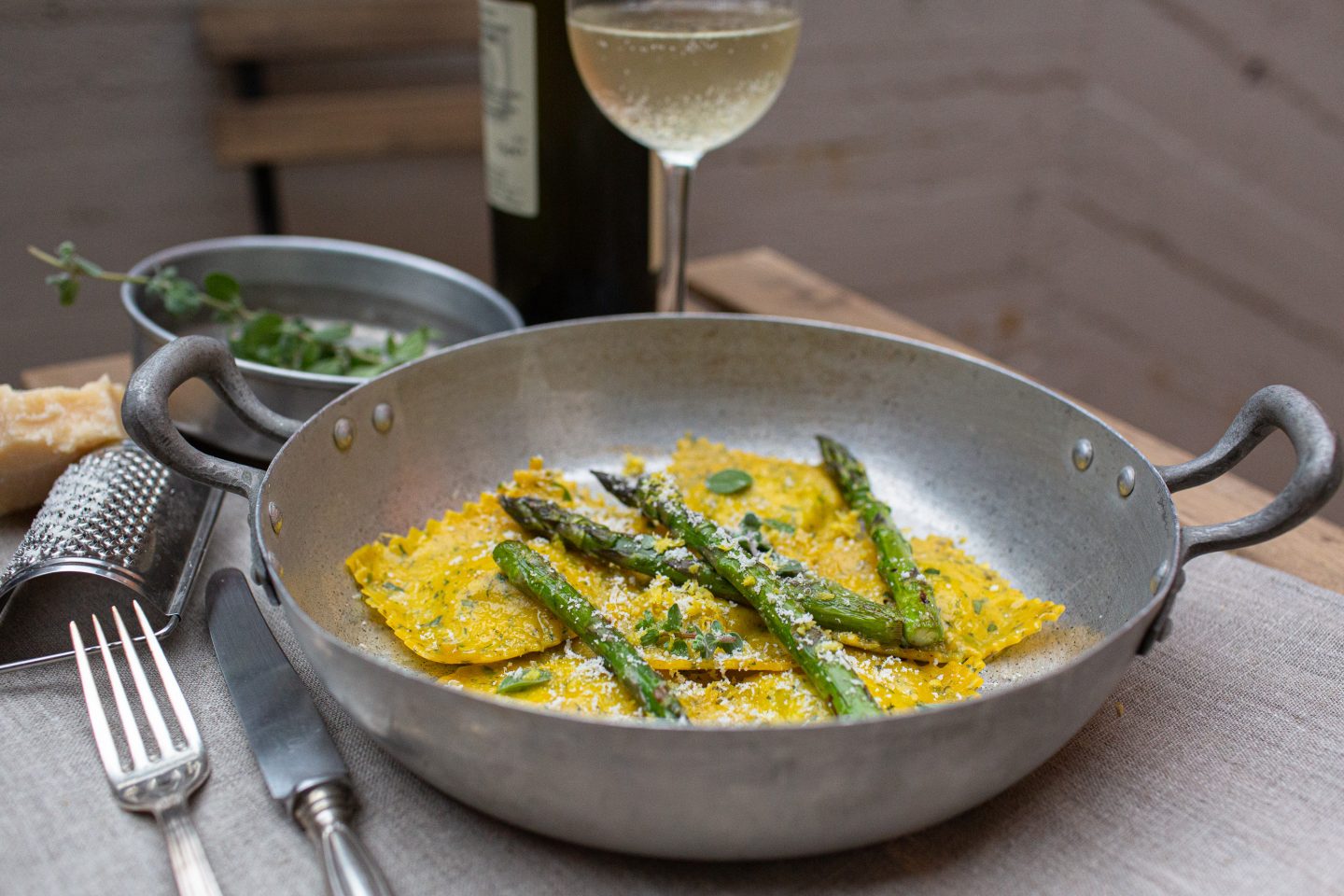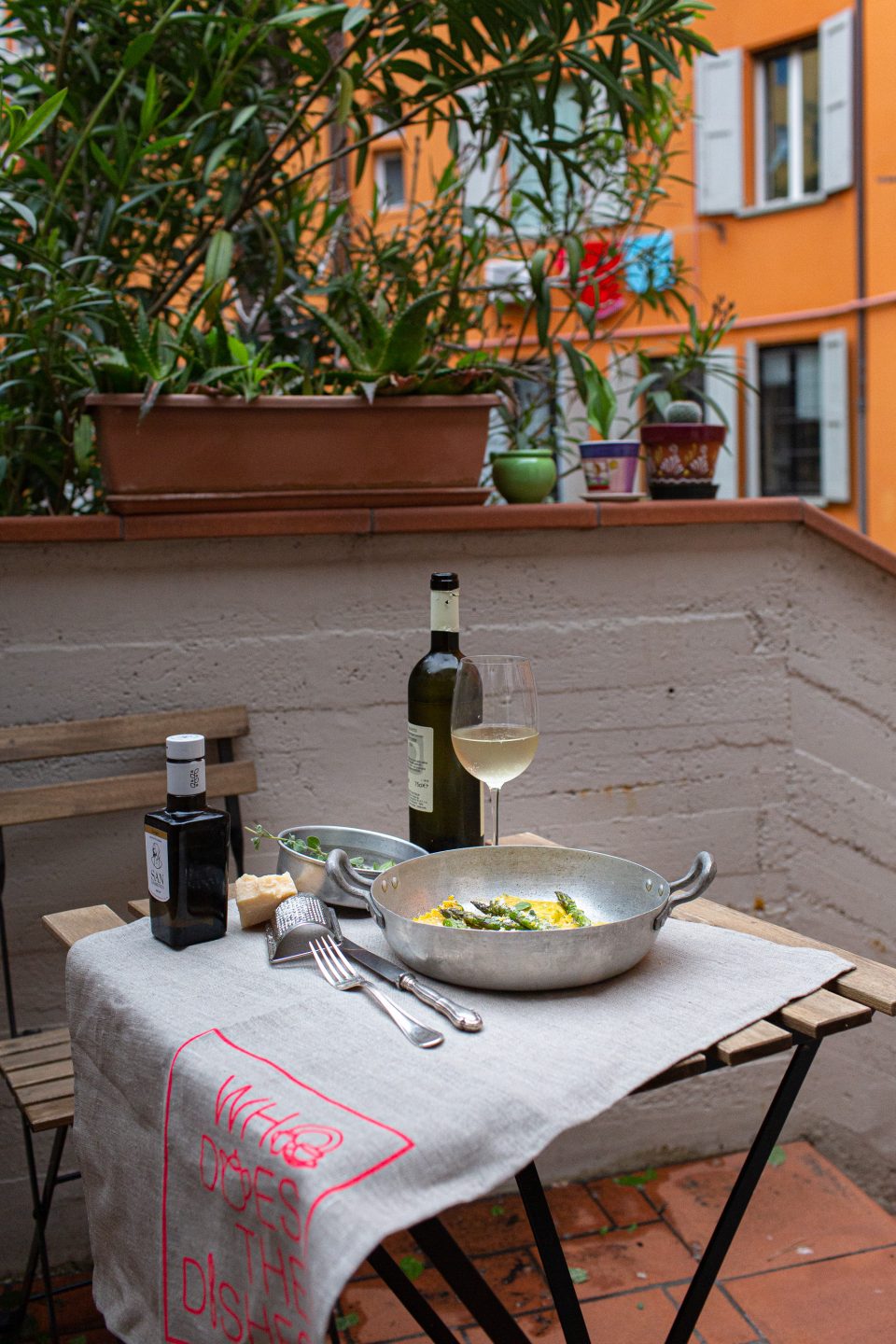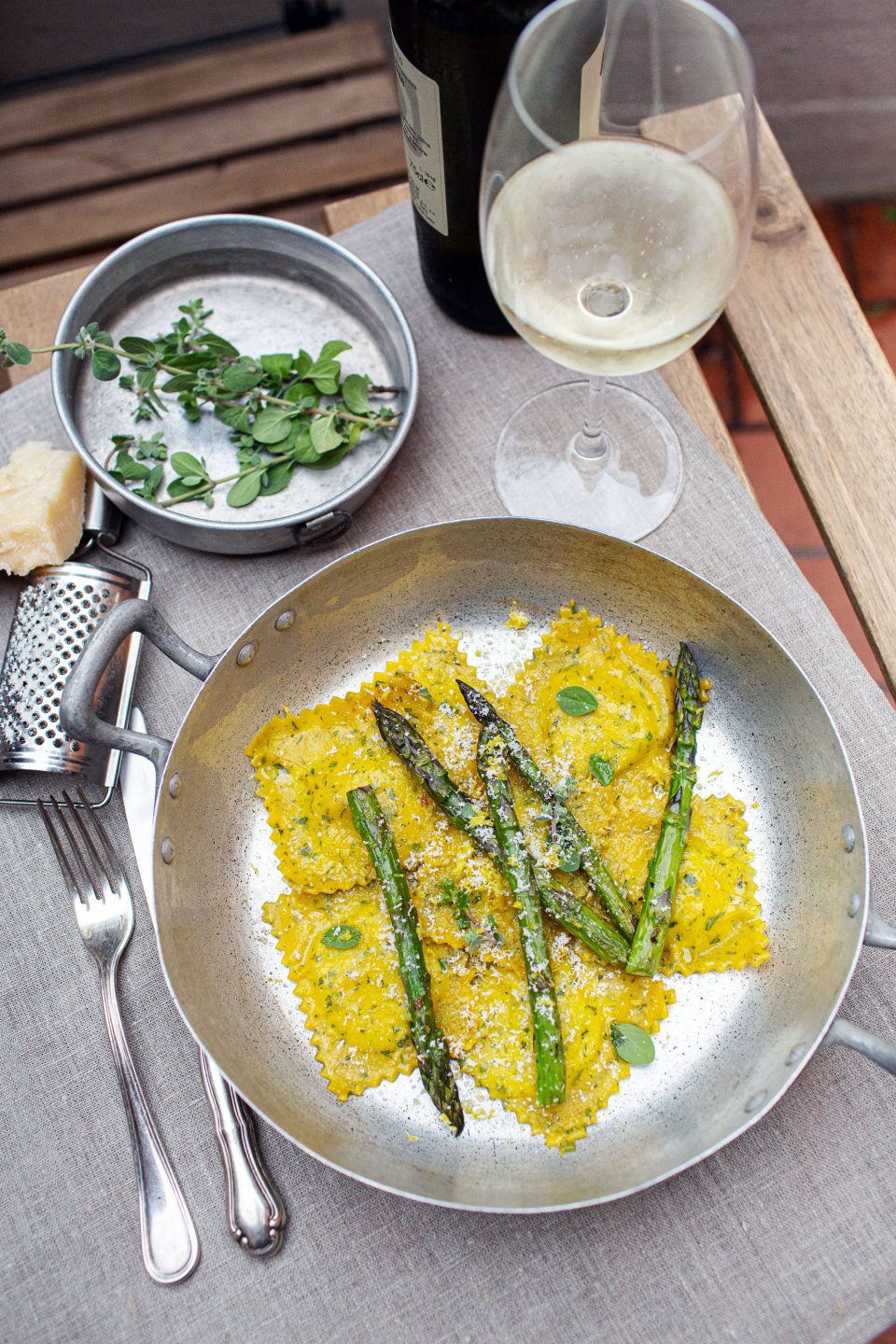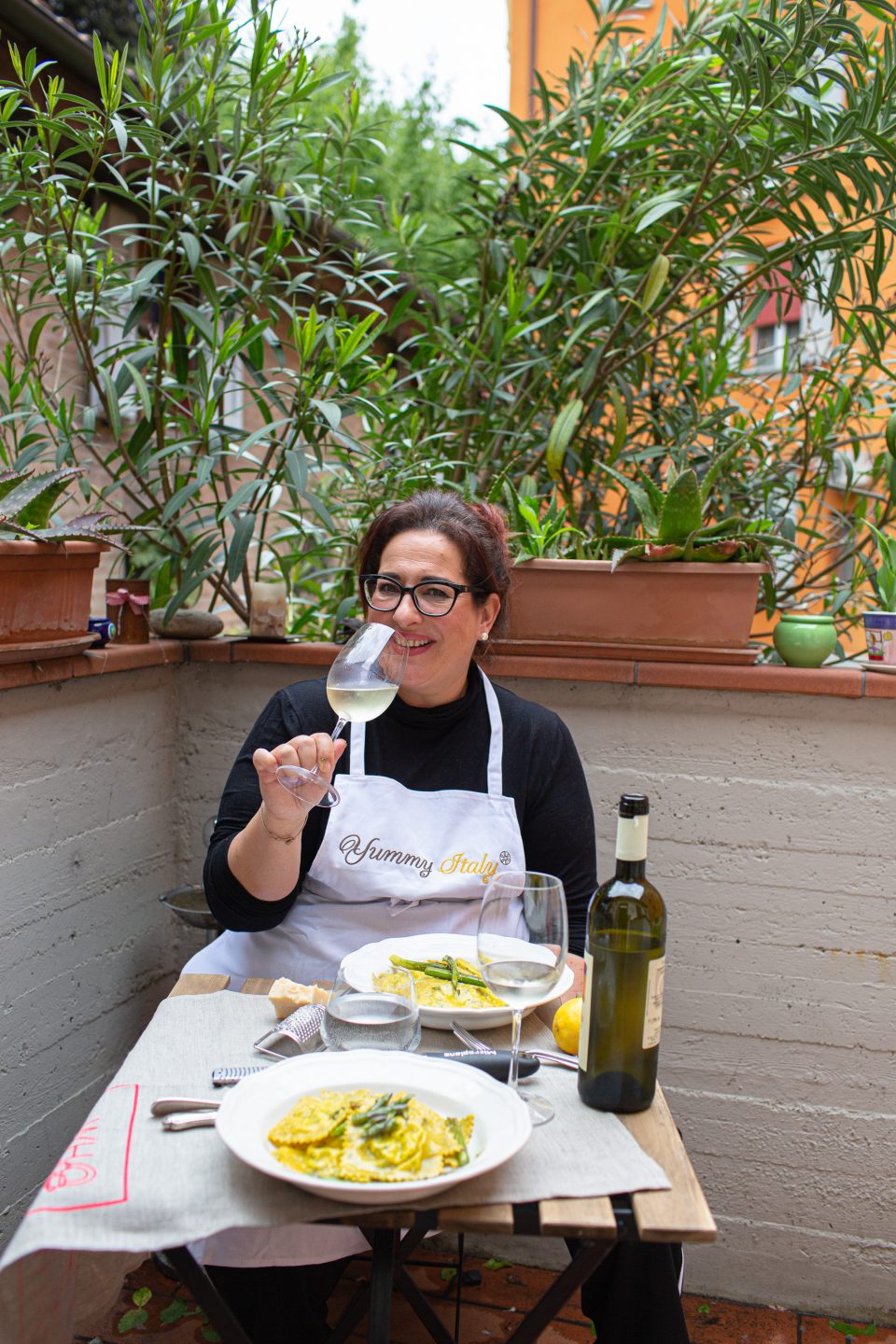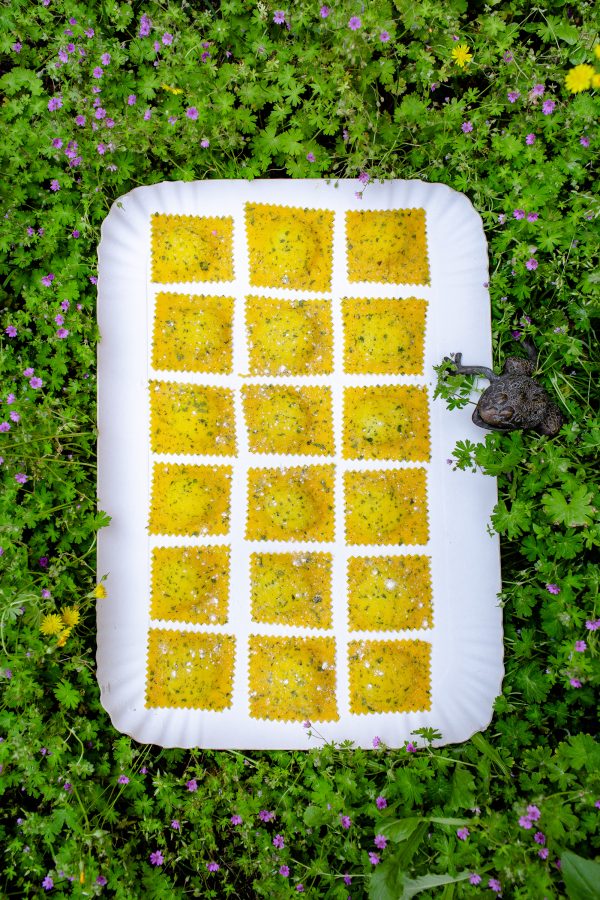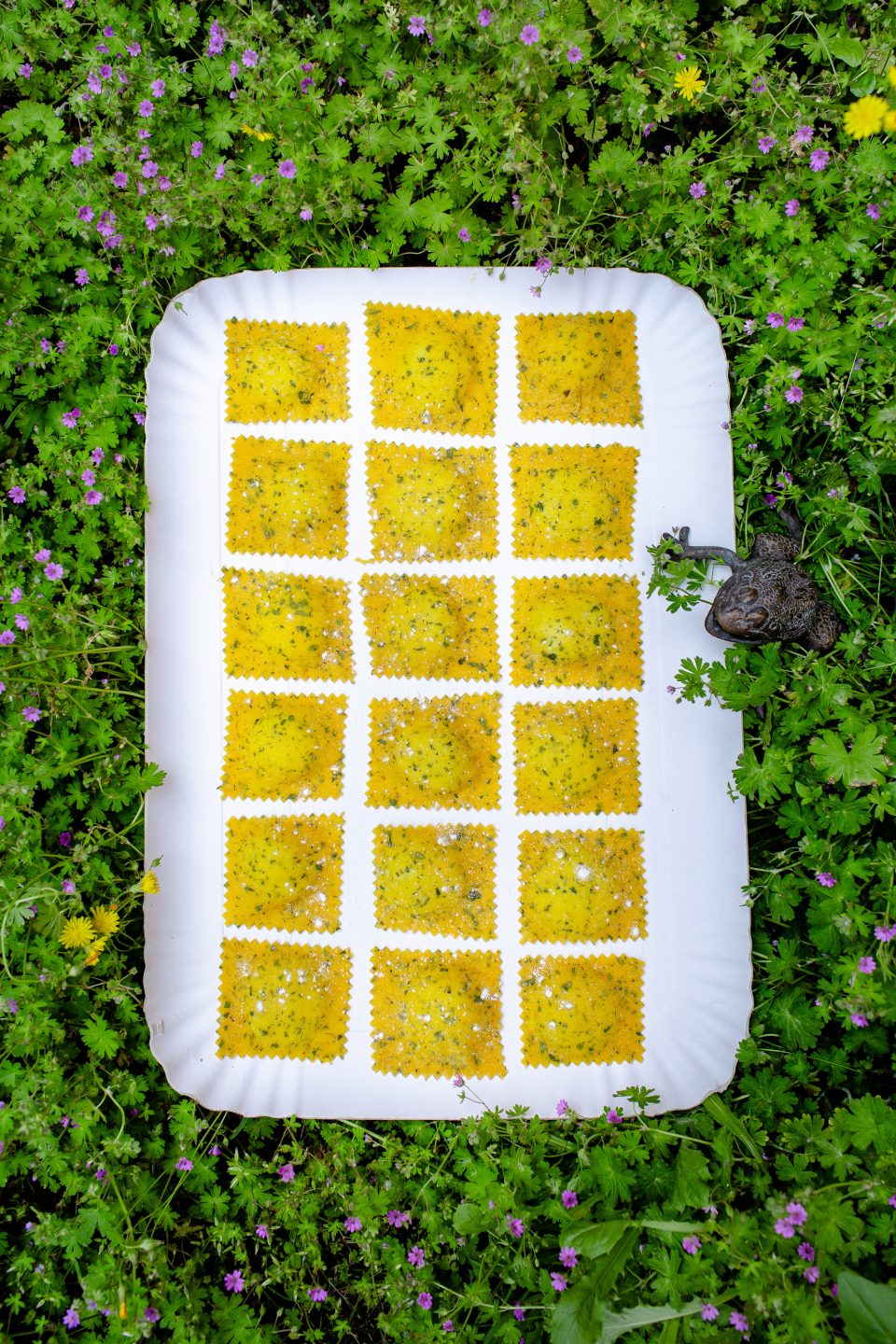 Handmade Ravioli with Asparagus, Ricotta, Marjoram and Lemon Zest
Prep time: | Cook time: | Serves 4
For Pasta Dough
300g '00' flour
3 medium eggs (average weight 63 – 65 grams)
Handful of washed and finely chopped marjoram
For the Filling
300g drained cow or sheep ricotta (or mixed)
500g fresh asparagus
2 small shallots
150g finely grated Parmigiano Reggiano or Grana padano
2 -3 tbsps breadcrumbs
Lemon zest from one organic lemon
2 tbsps chopped marjoram
Extra Virgin Olive oil (EVOO)
Salt
Pepper
Making the pasta dough with rolling pin. Prep time: 20 minutes + 30-45 minutes resting.
On a wooden pasta board, make a fountain with the flour. Crack in the eggs and whisk until they are bubbly – like for scrambled eggs. Add the chopped marjoram. Slowly bring in the flour with the fork and mix. When the mixture becomes too dense to mix further with the fork, throw the remaining flour onto the mixture and scrape from underneath the dough with a breadscraper, lifting the mixture continuously until all the flour has been absorbed. It needs to look like shorcrust pastry crumbs. Bring together into a ball.
Knead for about 10 minutes until the dough springs back when you poke it, place in an airtight container and leave to rest for 30 – 45 minutes.
Roll out pastry with a rolling pin. If you are rolling out an oval or a circle, fold in half and open out to gauge the midline of the circle or oval. Open out again, having scored the midline mark.
With a sac-à-poche dose a good heaped teaspoonful of filling at a 7cm distance from the edge of the pastry and 7cm distance from each dose of filling in one half of the pastry, making sure that the filling is placed in straight lines both horizontally and vertically.
Cover with the other half of the pastry ensuring that there is a margin between the fold of the pastry and the filling. From the fold, use a pasta brush or your hands and tap down the pastry over the filling making sure to push out the air. Move first across and then upwards, ensuring there is no air at all. Use a serrated pasta cutter to cut square ravioli.
I prefer using a wooden pin on a wooden board as the pasta takes on a superior texture and bite.
Making the pasta dough with a machine. Ingredients: 3 medium eggs (63-65g) and 320 – 330g '00' flour.
Divide the pastry into two. Place the first piece of pastry in the pasta machine on the widest setting making sure it has plenty of flour so as to not stick to the machine. Move the notch by one to narrow the rollers and repeat the process until the pasta is thin enough to see your hand through. Repeat for the second half of dough.
Place the pastry on the board or floured table. Add one good heaped teaspoon of filling with the sac-à-poche every 7 cm for both lengths of the dough. Cover over with the other half of the dough. Press down, making sure the pasta sticks and there is no air trapped inside. Cut 7cm square ravioli with a serrated pasta cutter.
Making the Filling. Discard the hard part of the bottom of the asparagus stalk.
Peel half of the stalk taking away the hard exterior and rinse with water.
Chop the asparagus into thirds.
Pour a little olive oil and add the finely chopped shallots in a pan and sauté until soft.
Add the two bottom pieces of the asparagus and sauté for about 7 minutes.
Add the tips to the main pan and sauté for a further 5 minutes.
Leave to cool.
In a food processor, mix in the cooked asparagus stalks (save the tips for serving) and Parmigiano Reggiano/Grana Padano. Transfer into a bowl and mix in the ricotta, breadcrumbs, chopped marjoram and lemon zest. Mix well with a fork and add salt and pepper to taste. The mixture has to be firm. If it isn't firm enough, add either some breadcrumbs or grated Parmigiano or both.
Place in fridge until the pastry has been rolled out.
Cooking the Raviolis. Bring a large pot of water with 2tbsps salt to the boil.
Place ravioli in the water and once they rise to the surface boil for about 3 – 4 minutes until they are 'al dente'.
While the Ravioli are cooking, heat a pan with a little butter and extra virgin olive oil and then add the asparagus tips and any remaining stalks.
Drain the ravioli and place in the pan with butter and olive oil.
Serve the ravioli and asparagus with a dash of extra virgin olive oil, grated lemon zest and Parmigiano Reggiano.