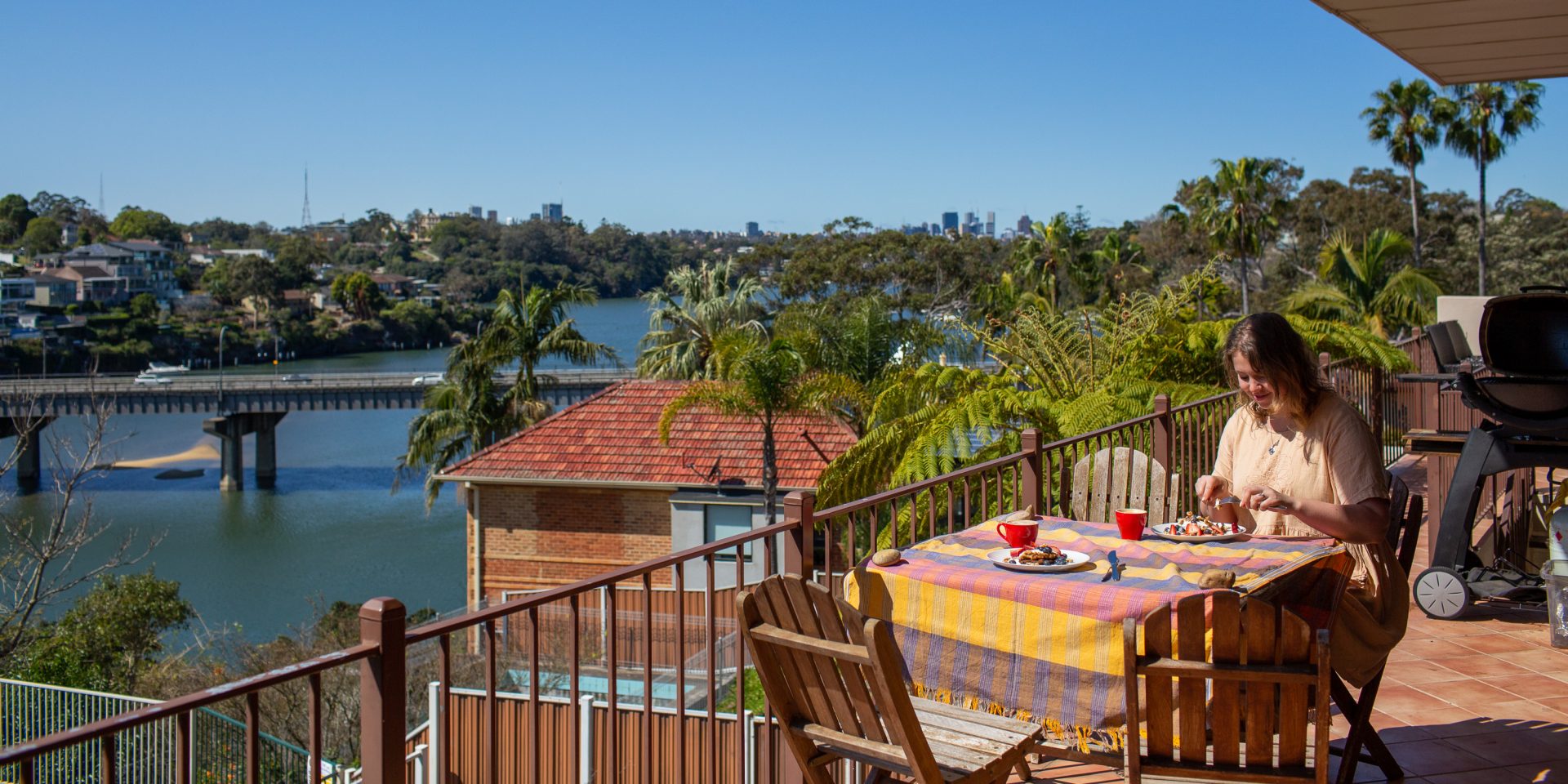 As I was sitting down in Grace's sun drenched dining room complete with water view, Grace shared with me the nostalgic photographs she took when camping in British Columbia in Canada a couple of years back. If you look closely, there's a photograph of her and her boyfriend's red four wheel drive where they set up their cooking station at the back. This is where this banana walnut pancake was first created. Going on long road trips they had to be clever with their food supply and make sure that nothing goes to waste.
"There's so much food waste out there and it's important to know a few handy recipes to counteract that and to know how to reuse your old food even though it's gone a bit soft."
So – what she had were some old ripe bananas, walnuts, peanut butter and eggs. Whipped together and they got a wholesome breakfast that got them through their morning hikes in the woods. With some added luxury ingredients like fresh berries and greek yoghurt, you have a winner of a breakfast! This is so easy to make and a good recipe to use up those old over-ripe bananas, much like using them for banana bread but a quicker result to devour. Grace's tip for cooking this pancake is to not over oil your non-stick pan and keep it on low heat. Flipping it could be a bit tricky as it has no flour to bind it together, so be gentle and wait until you see a golden crust forming at the bottom while listening to Jack Johnson's Banana Pancake song.
Family origin
Surrey, England
I can't live without
My books
Occupation
Junior Designer at Taronga Zoo
Dream Job
Sustainability Campaigner
Currently I'm obsessed with
House plants
Childhood taste
Carrots and strawberries
I will always have in my pantry
Eggs
I learnt to cook from
My Mum
Currently I'm listening to
Nina Simone
One day I must visit
Japan & Amazon rainforest (to do conservation work)
Go to meal
Frittata or Tuna Pasta Bake
I am really good at
Drawing, painting, ceramic - making my art
The unforgettable meal
Malaysian dishes at Mamak
My piece of Sydney
Bobbin Head
Guilty pleasure
Chocolate and cheese
Who does the dishes
Whoever doesn't cook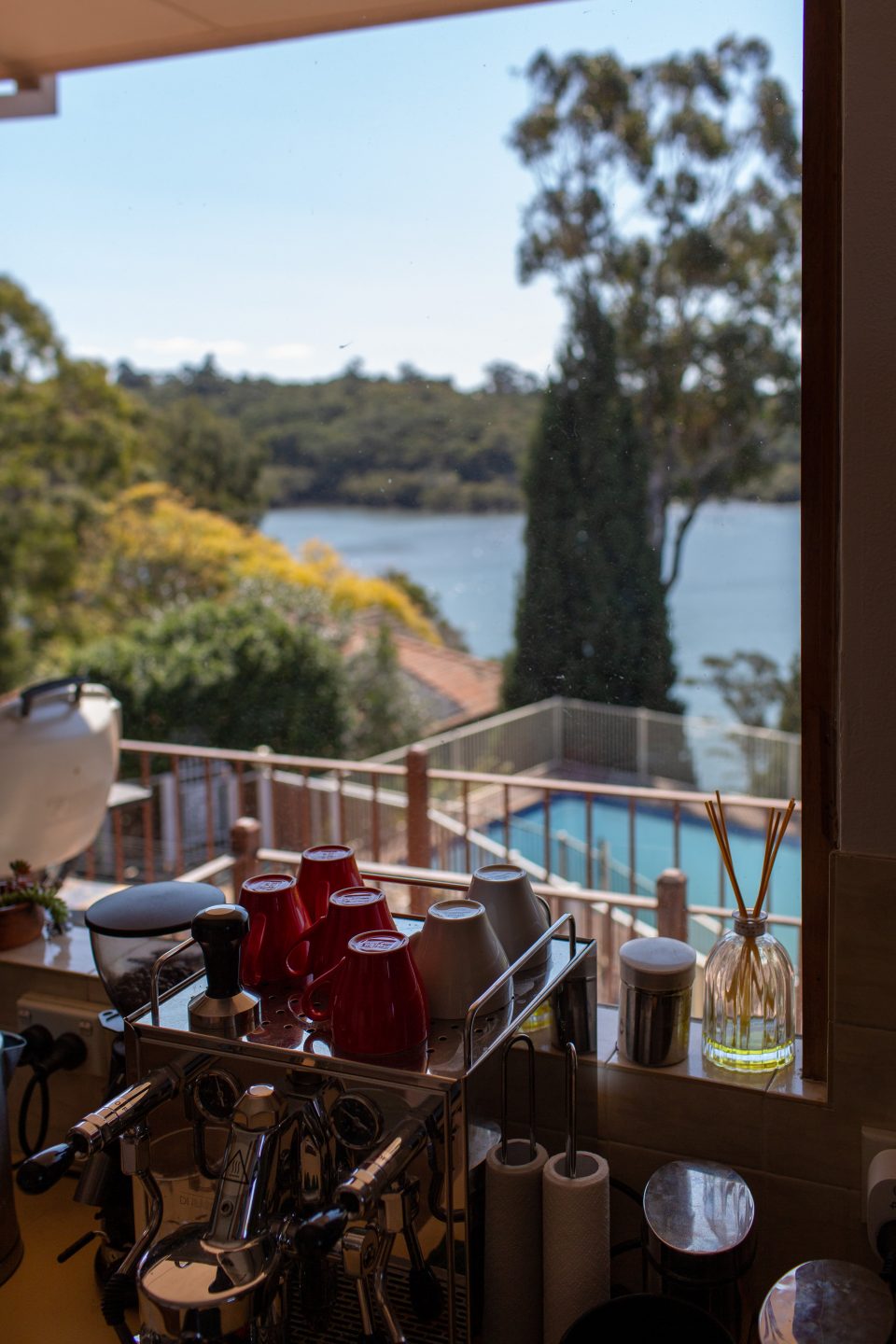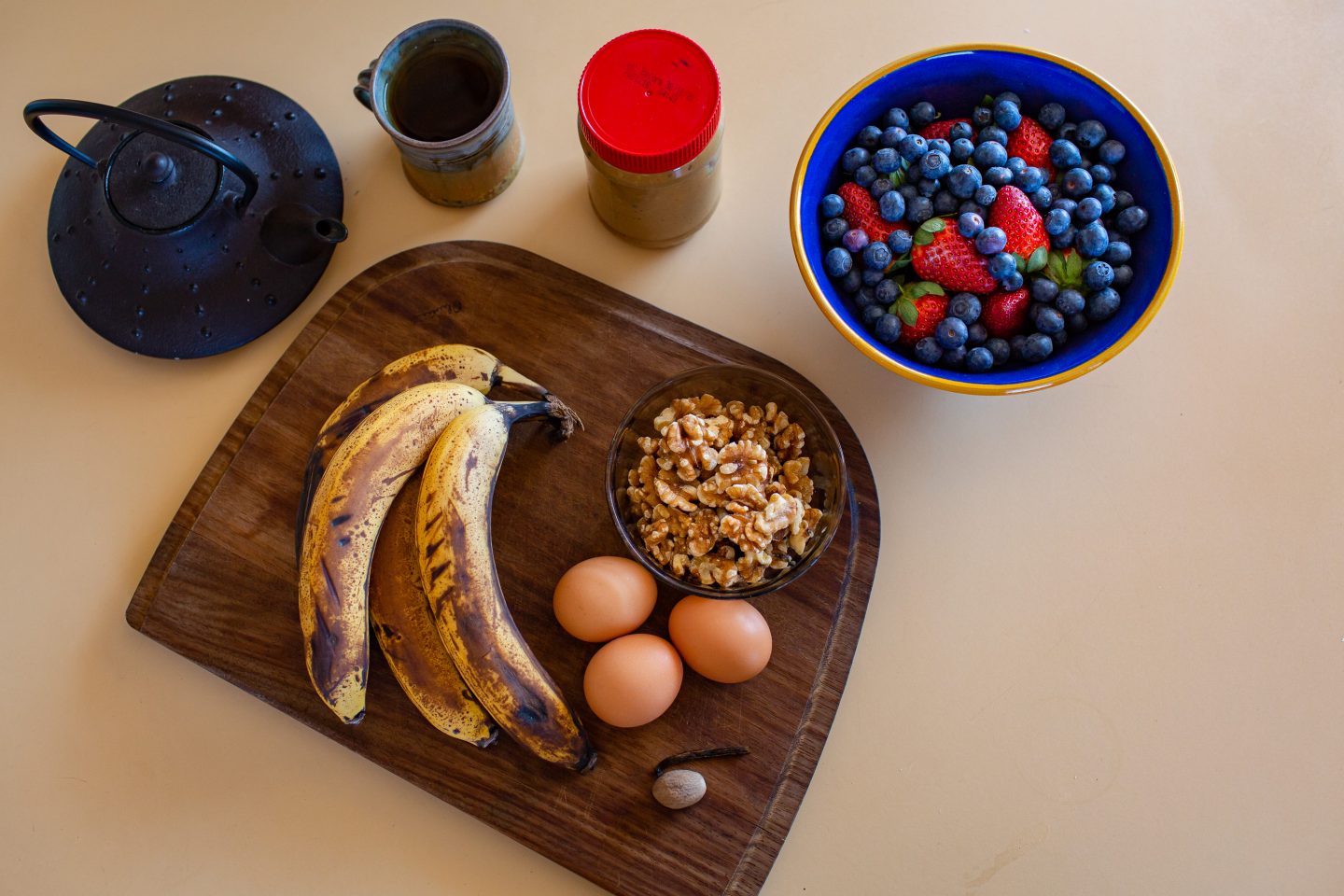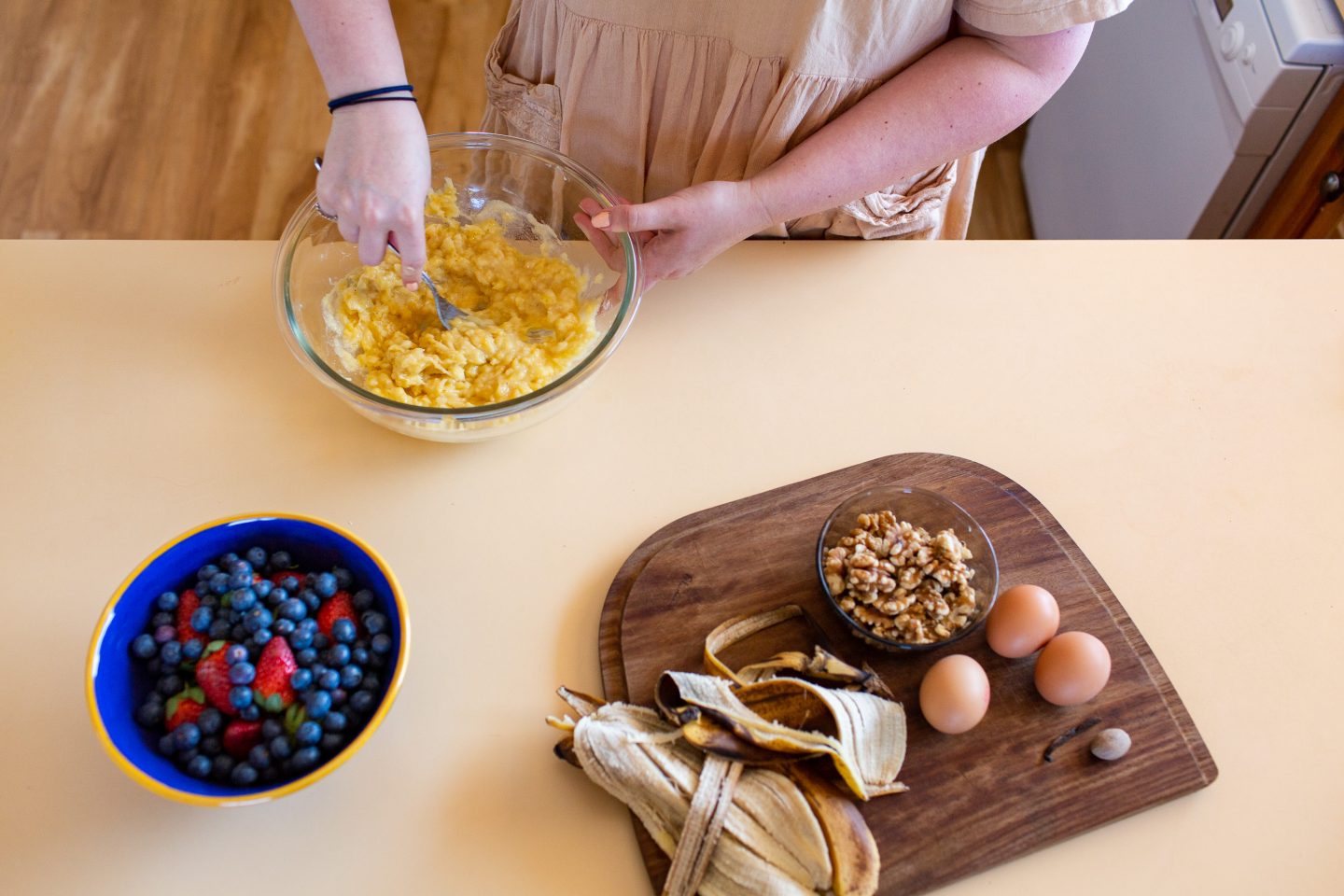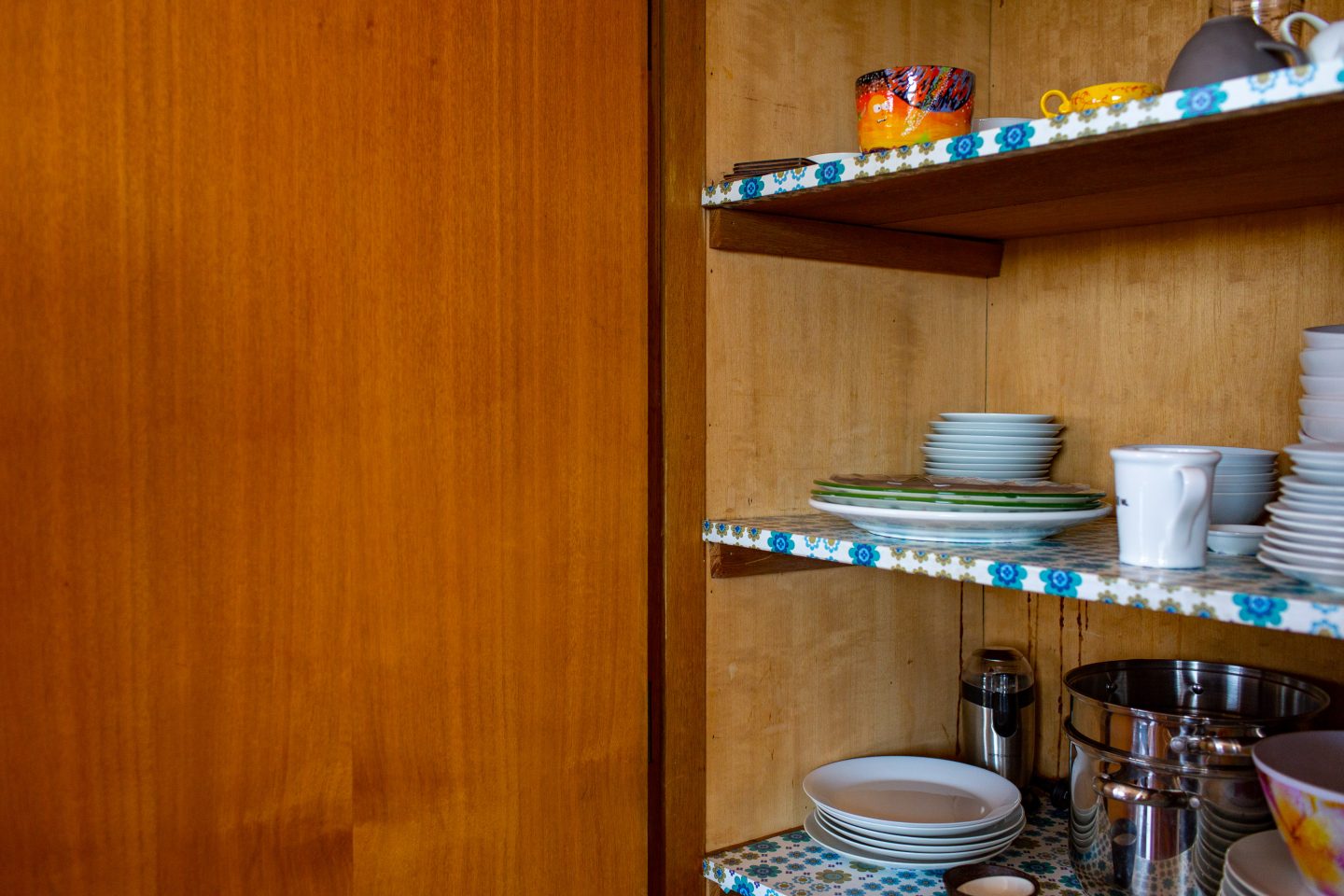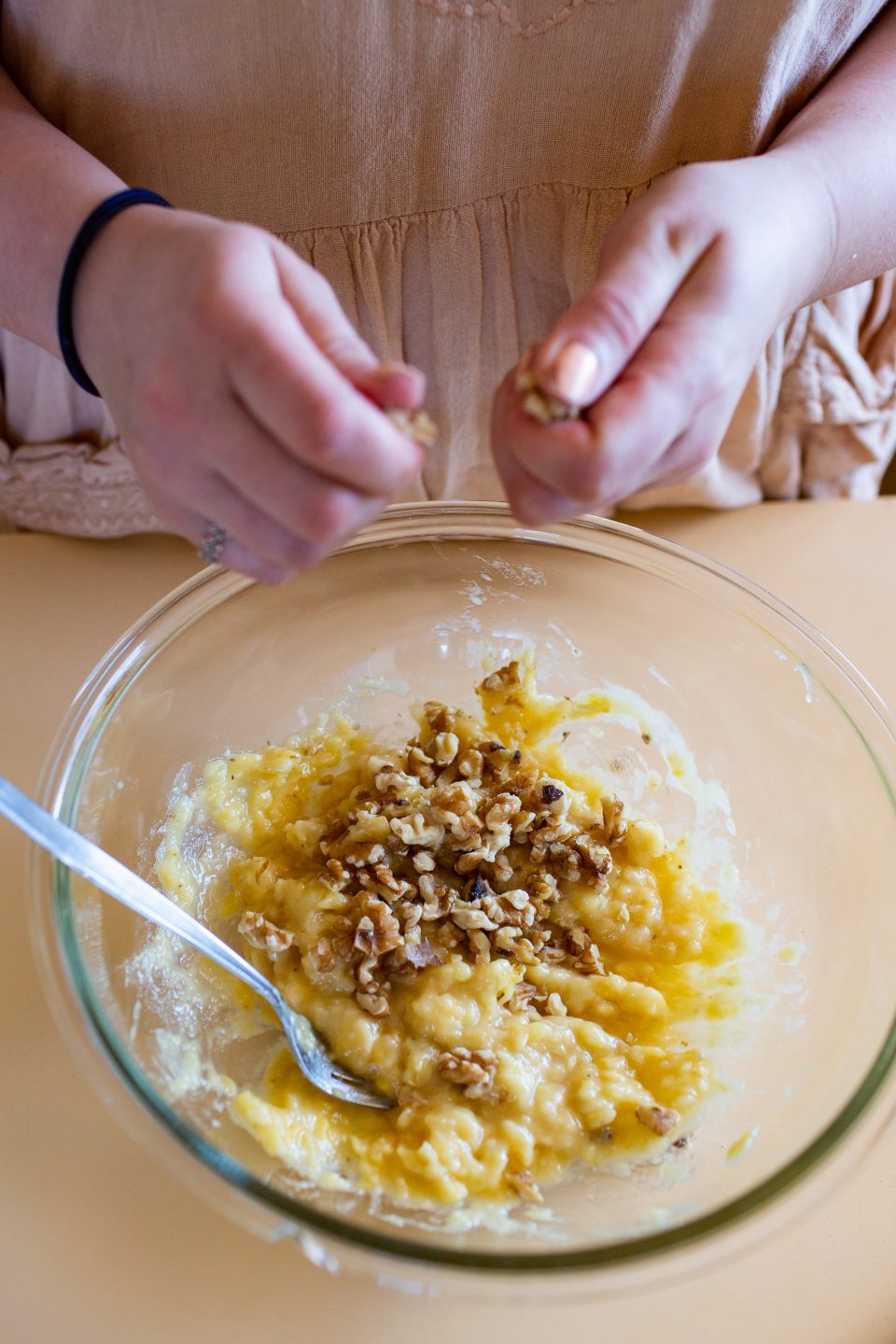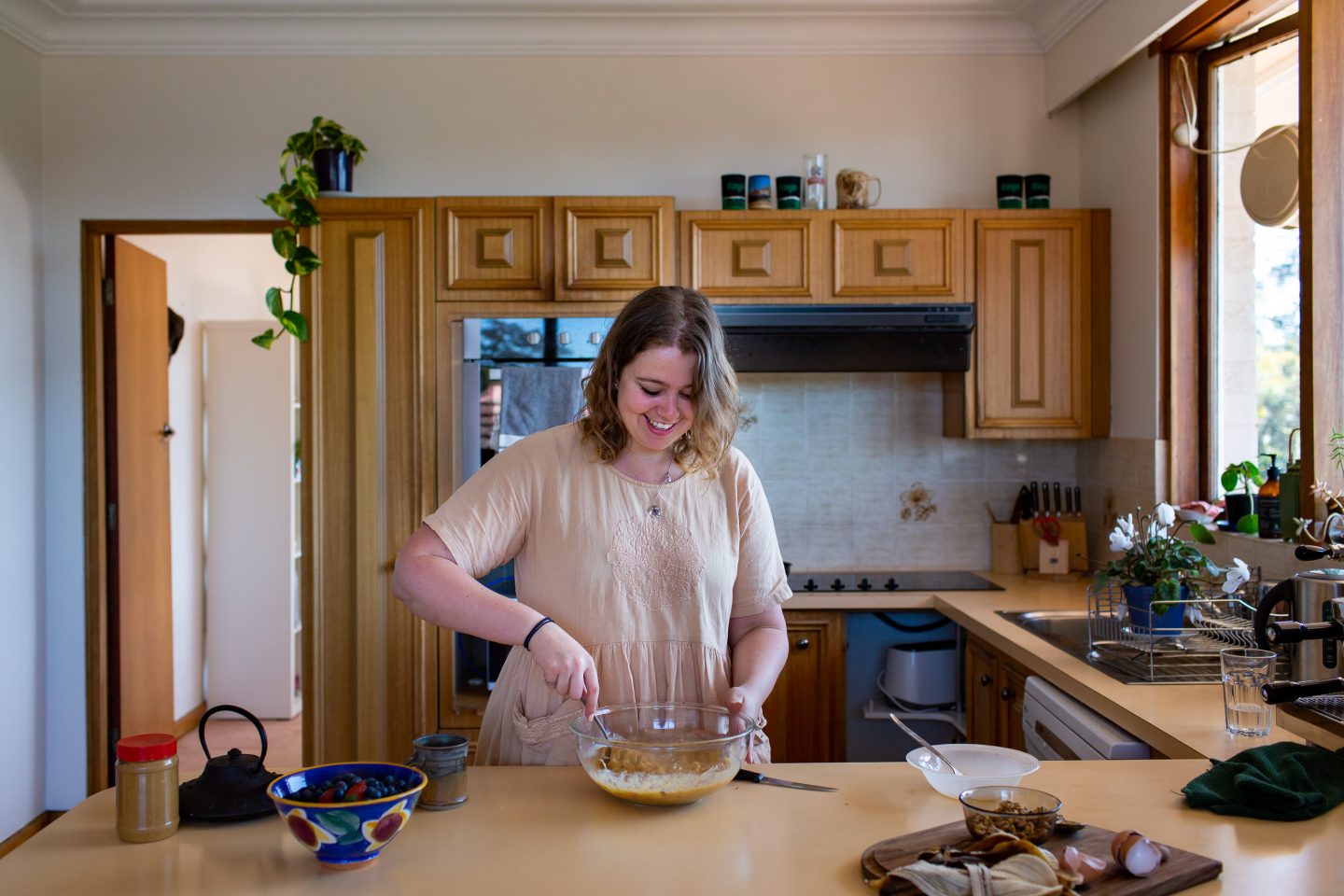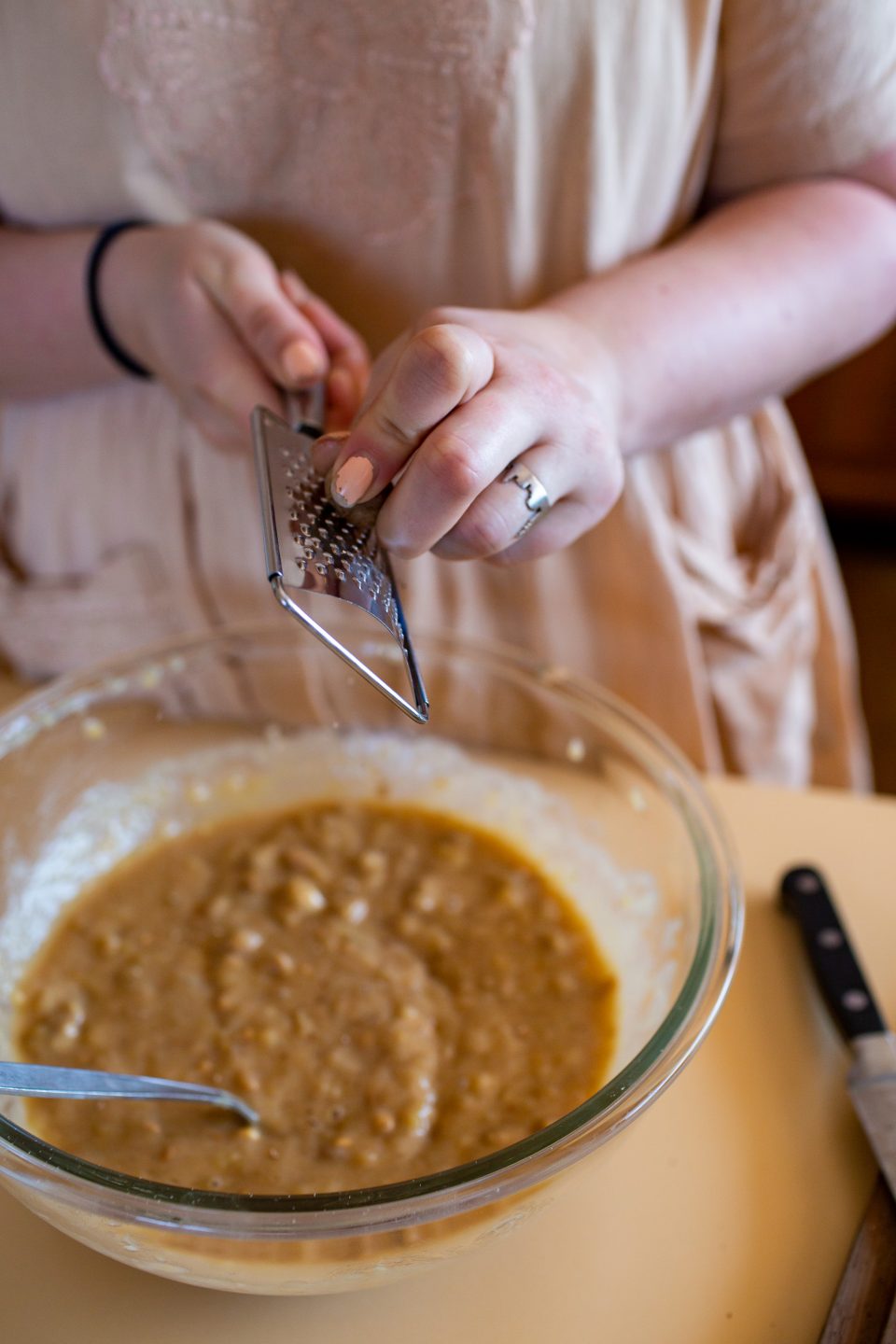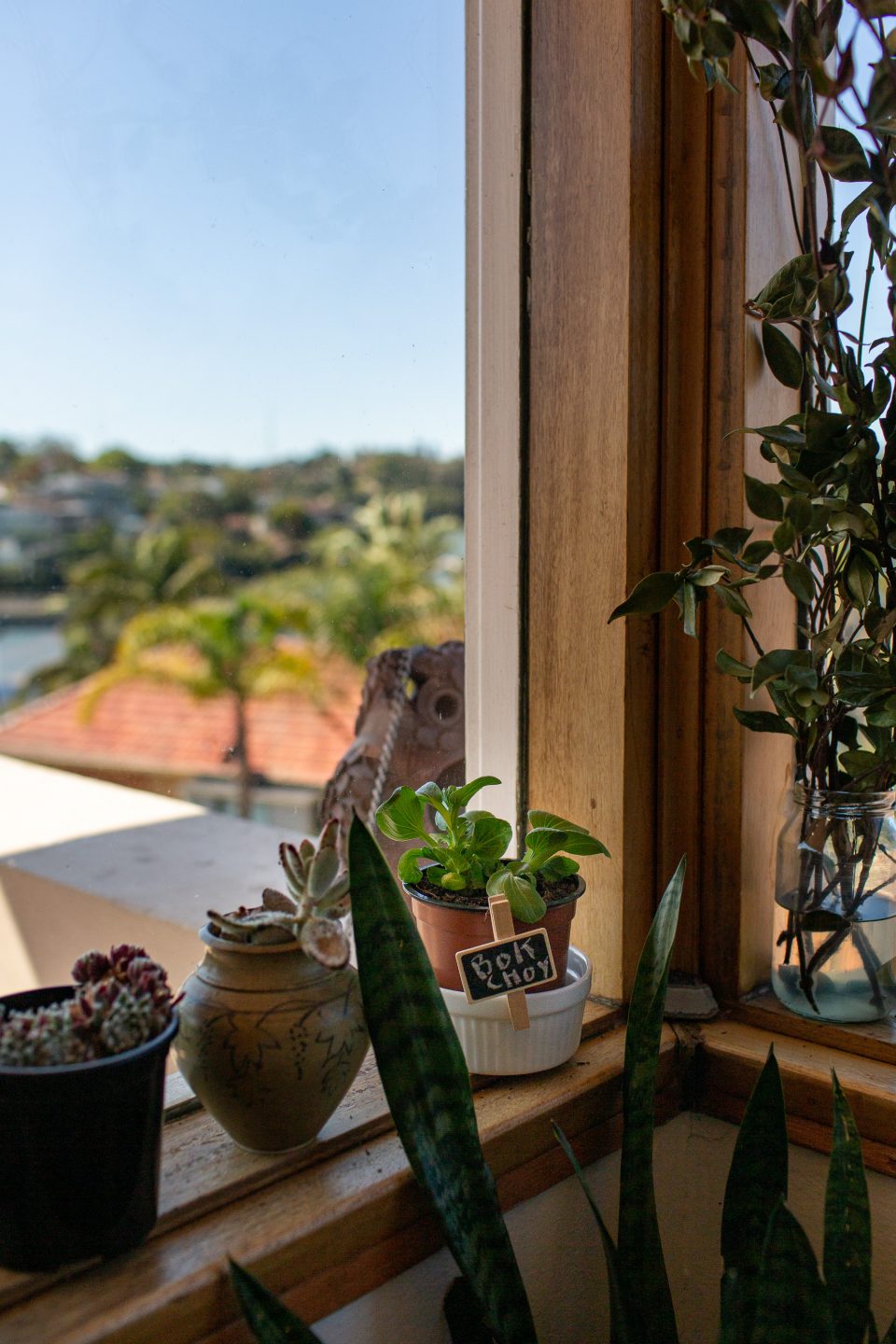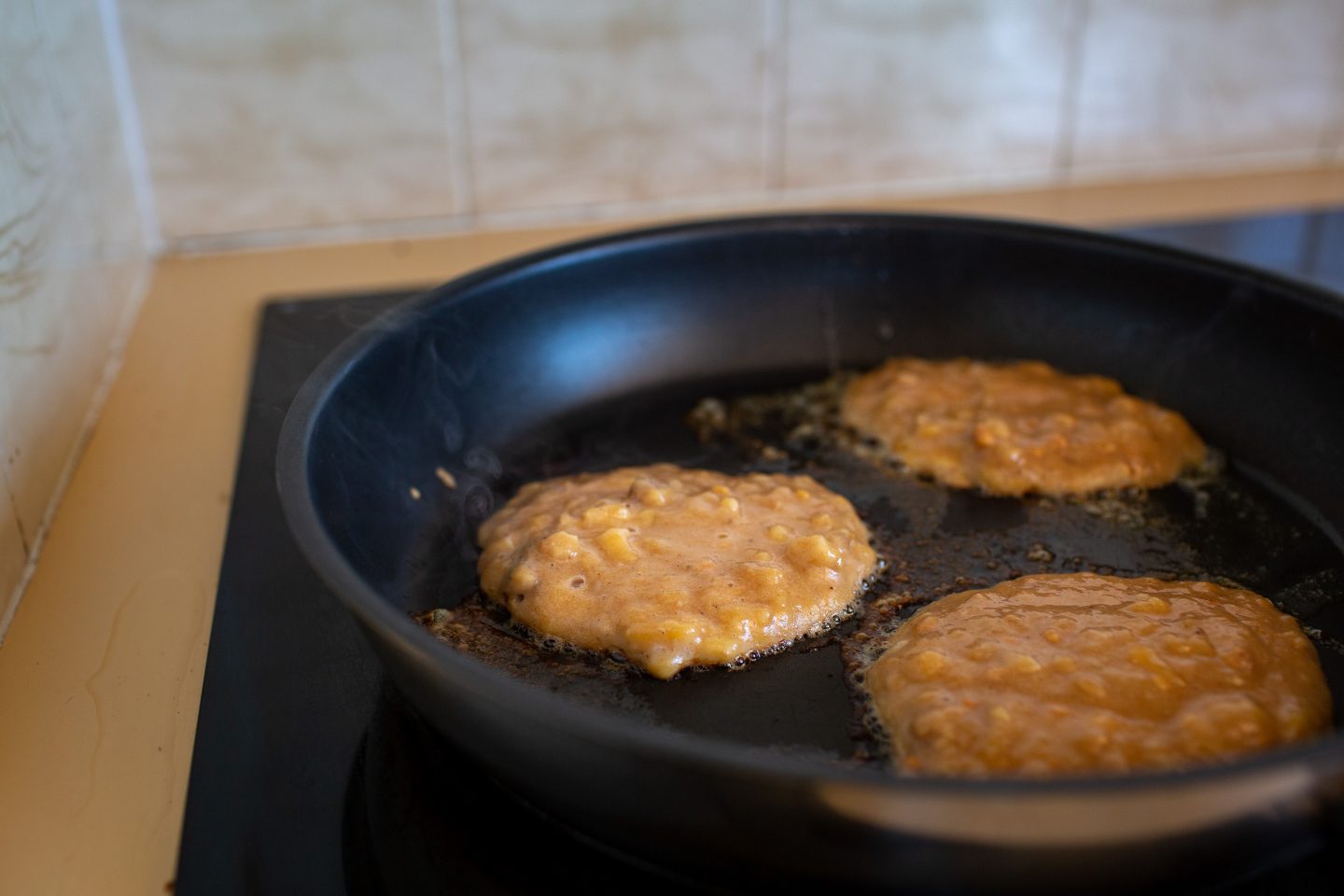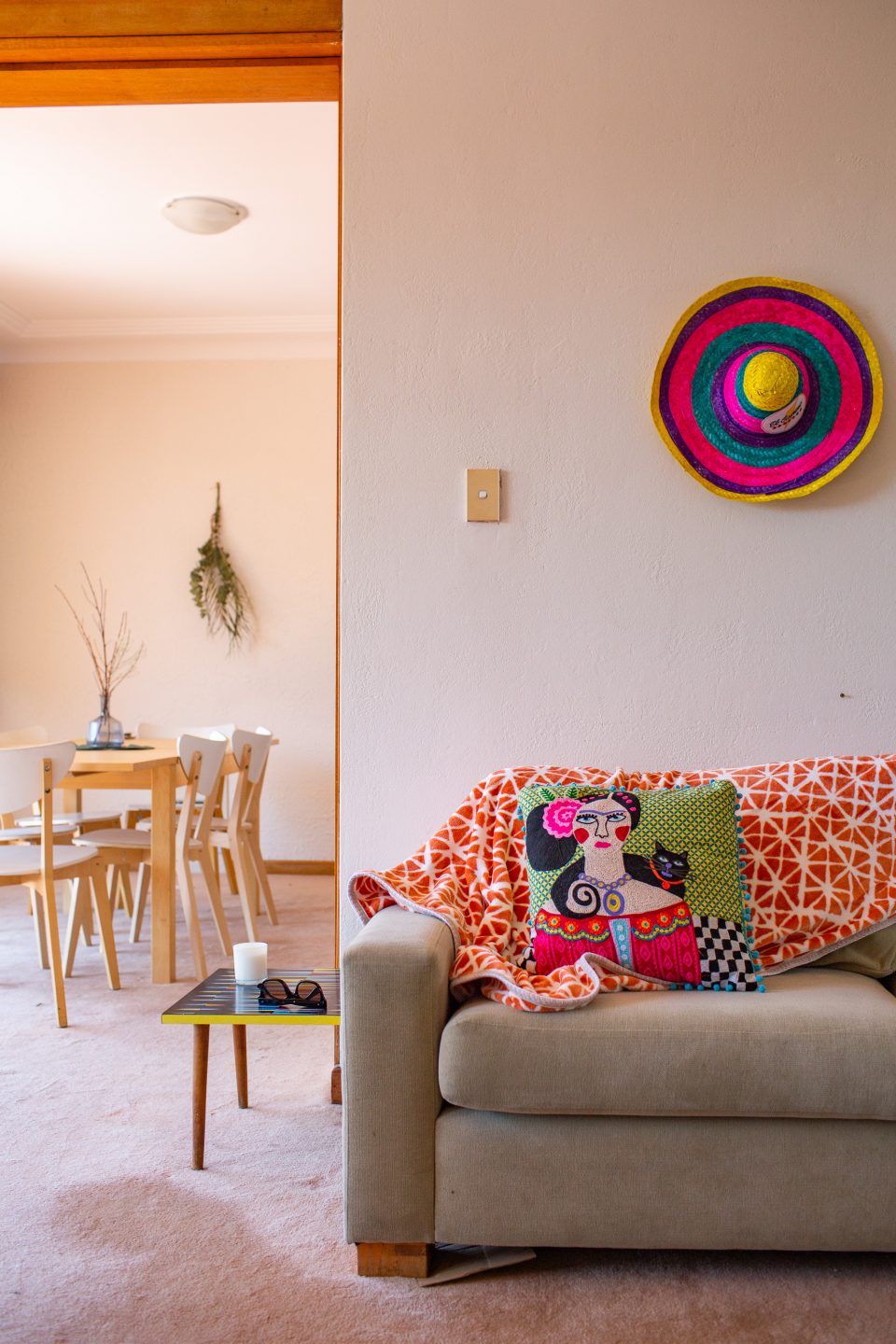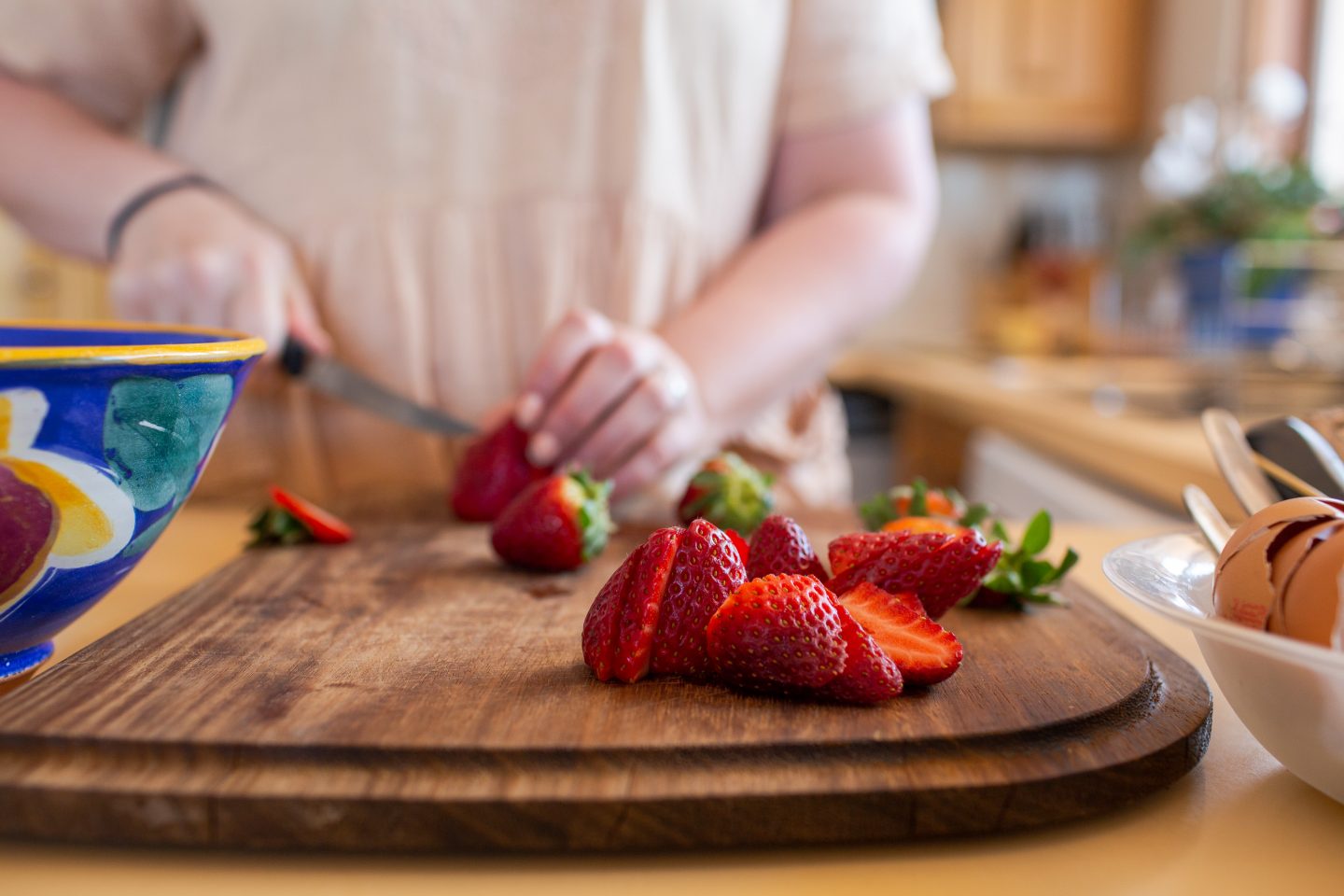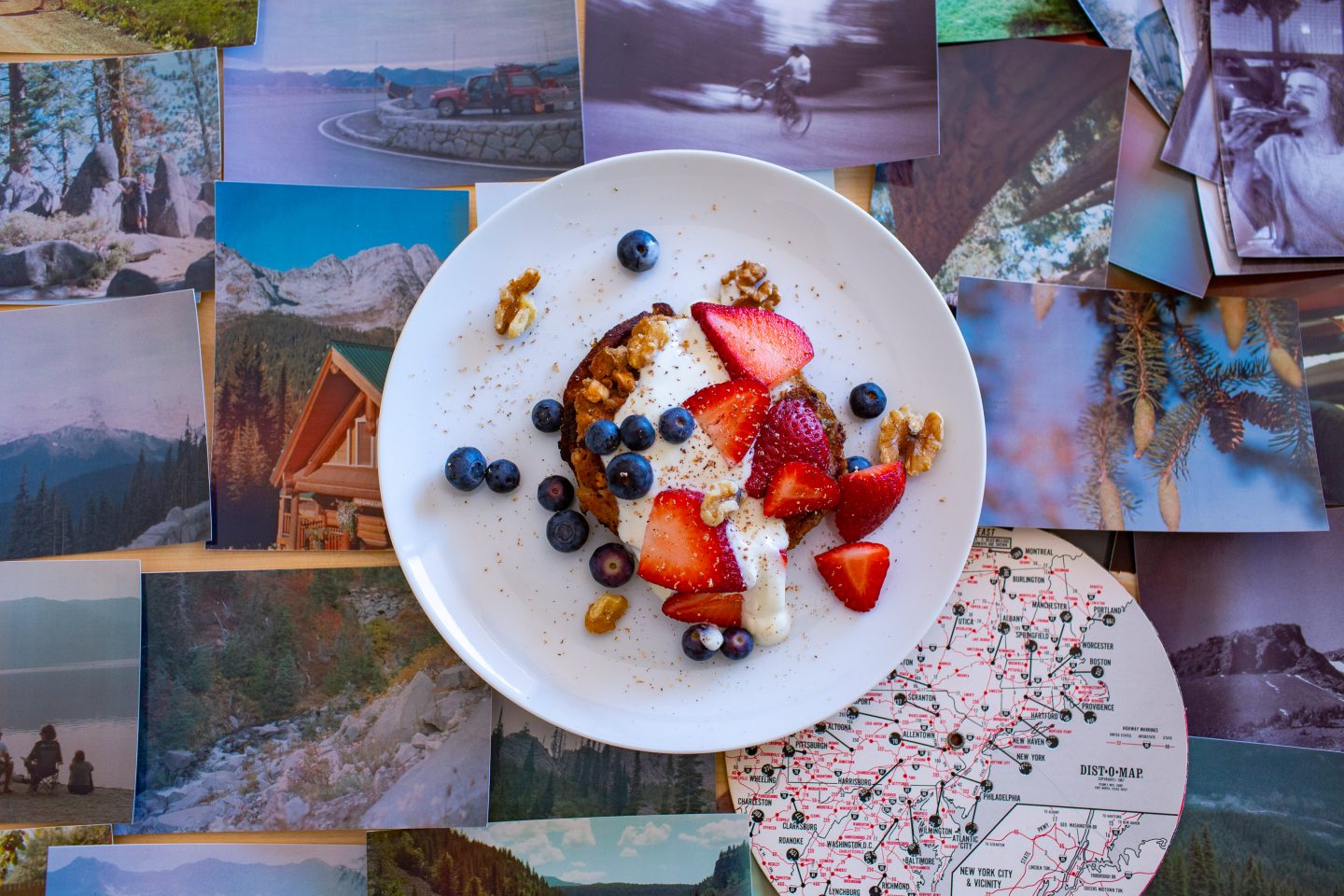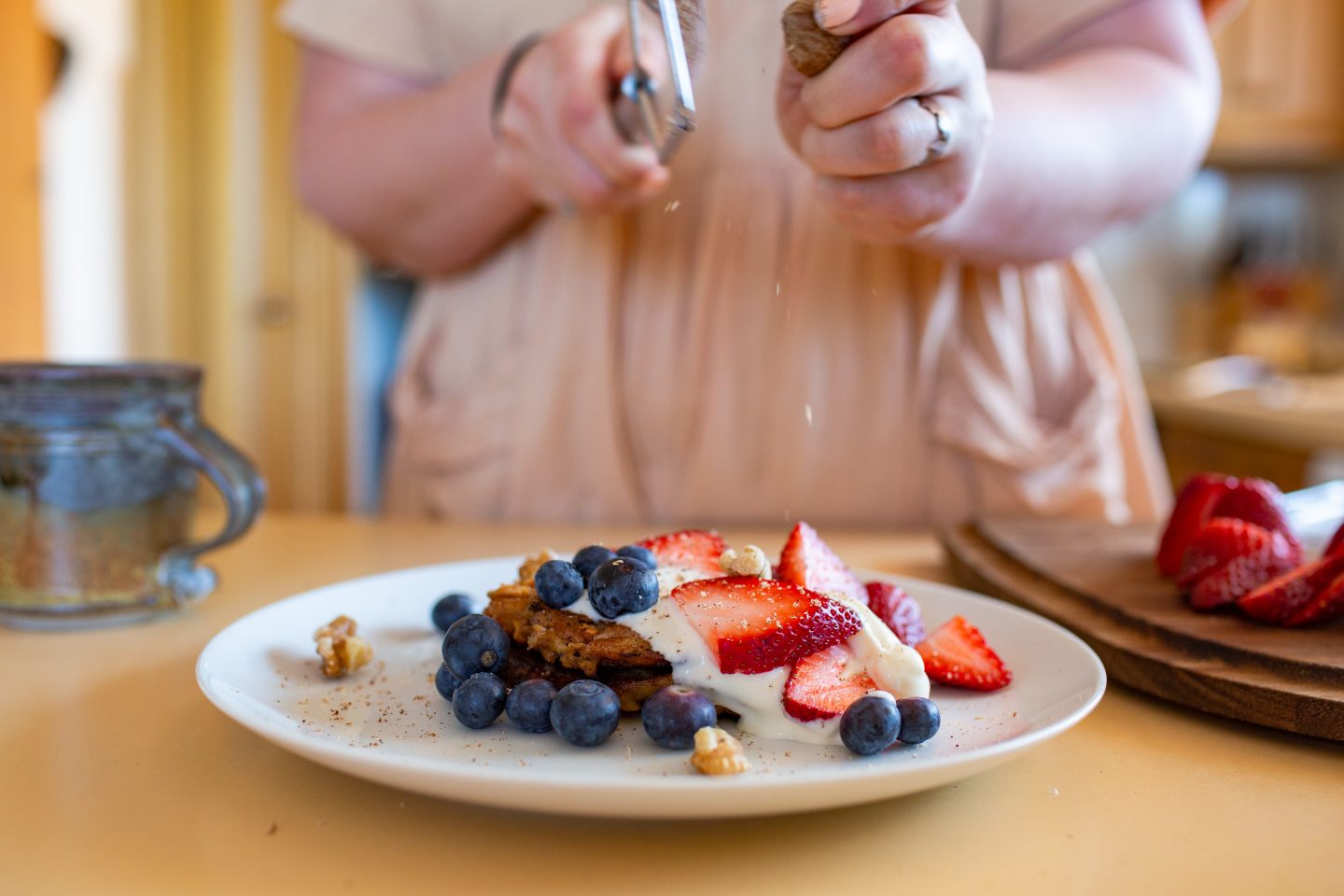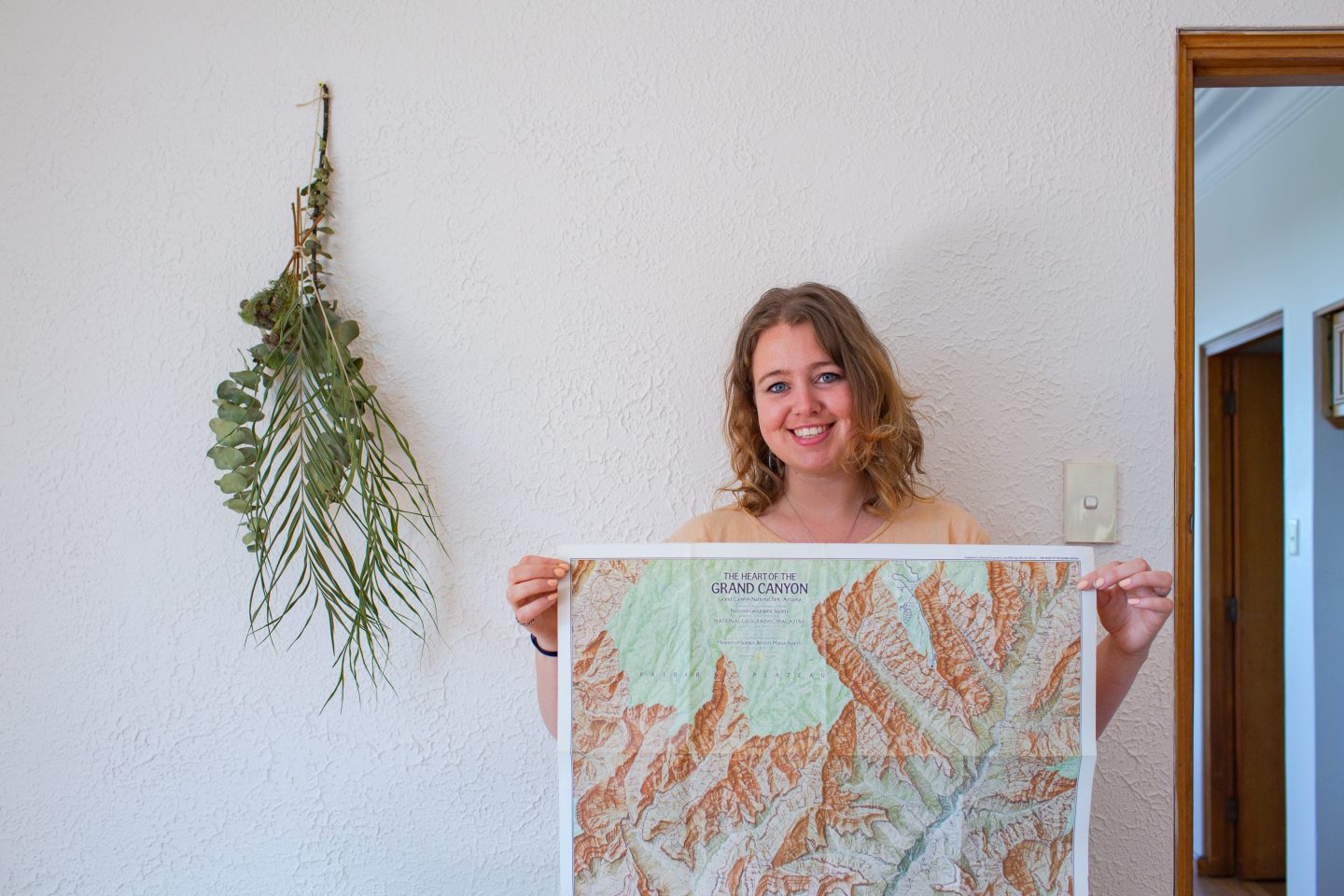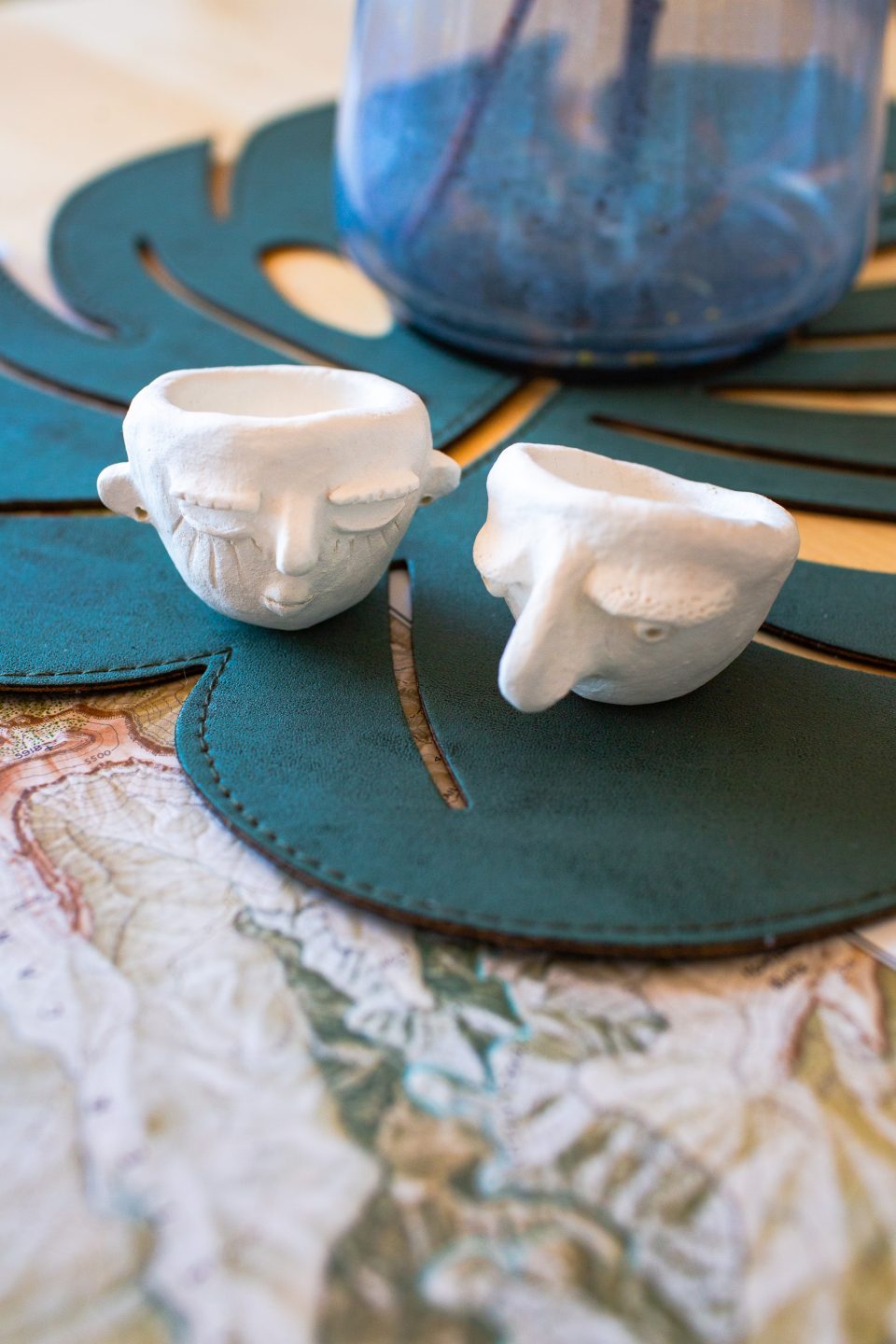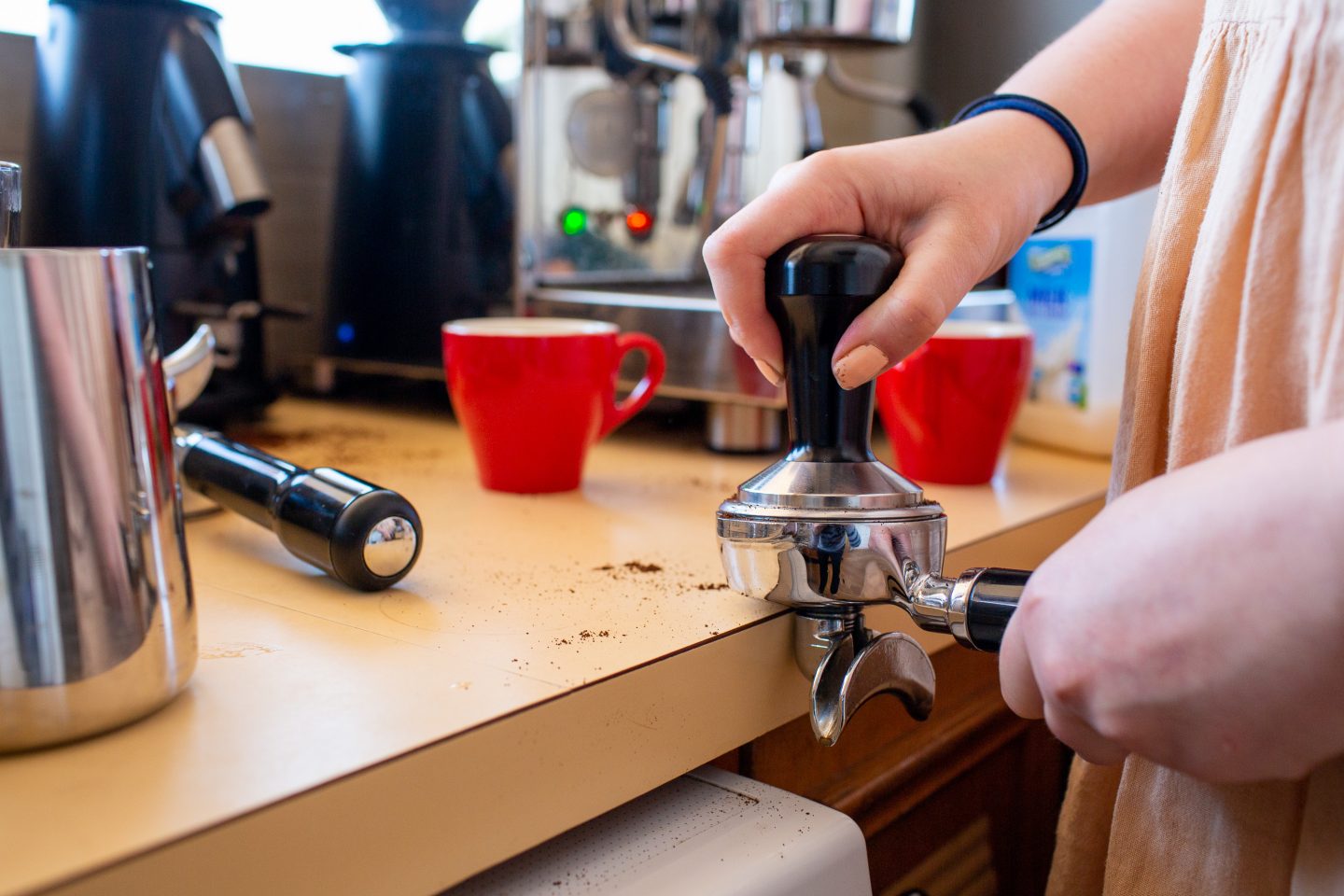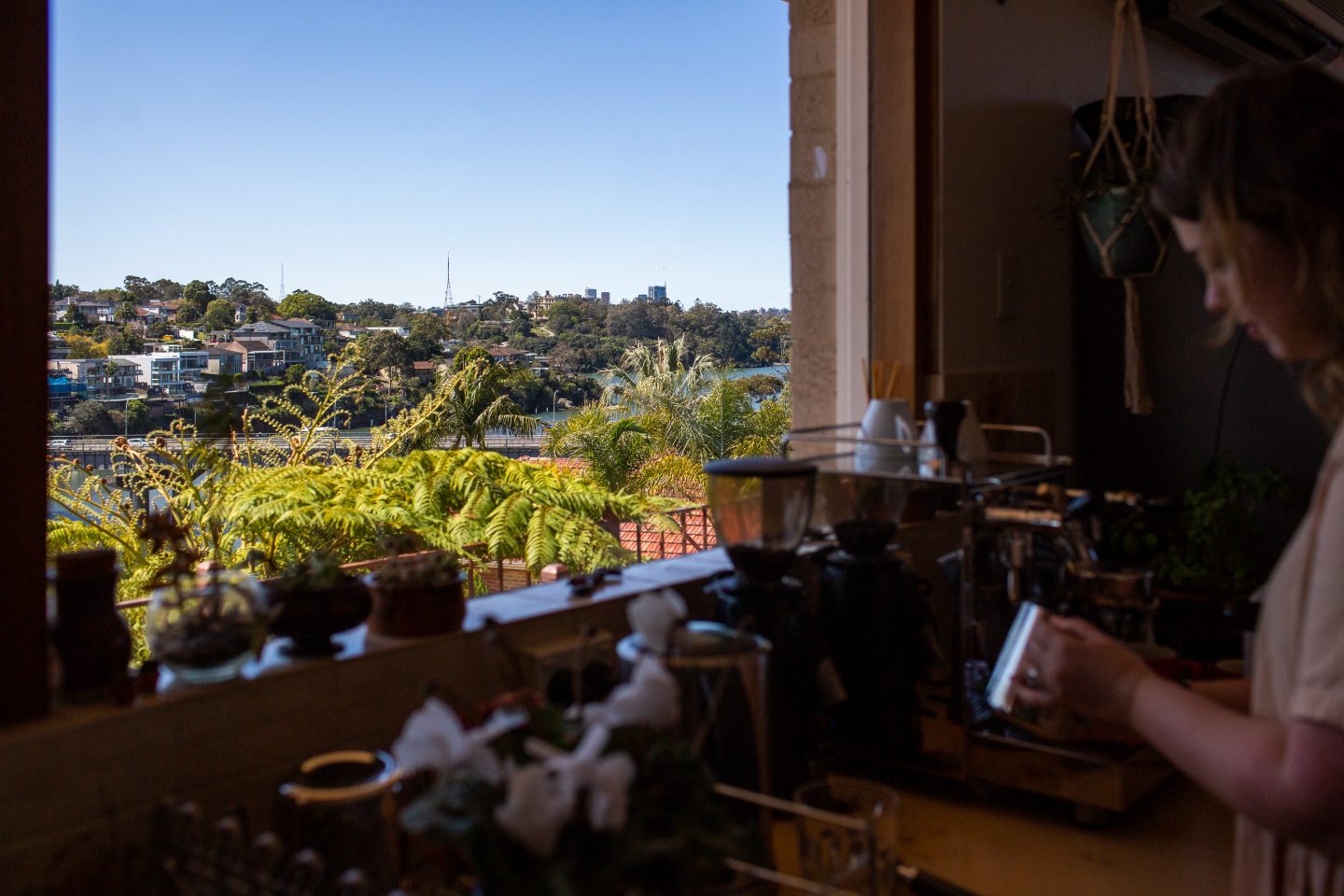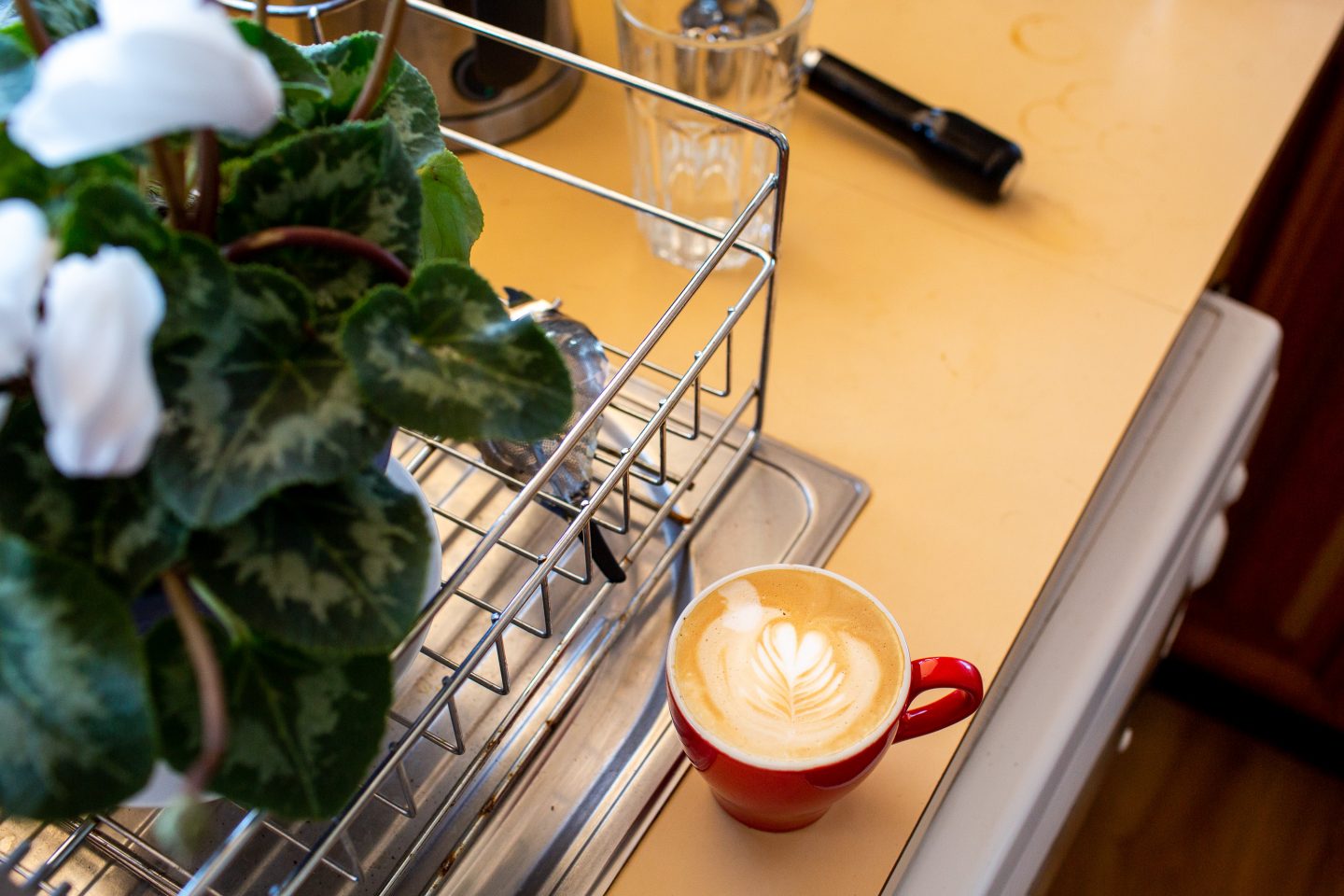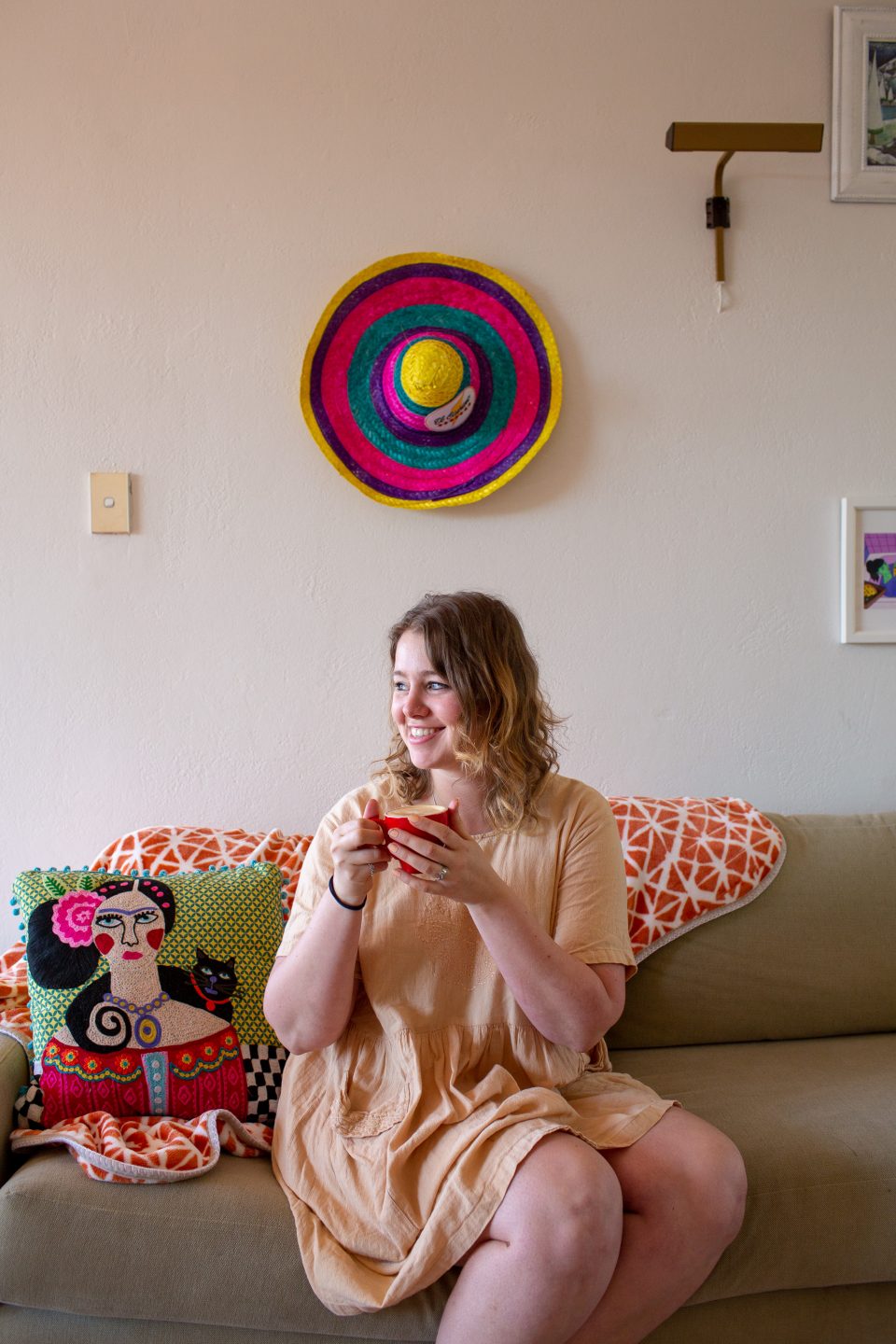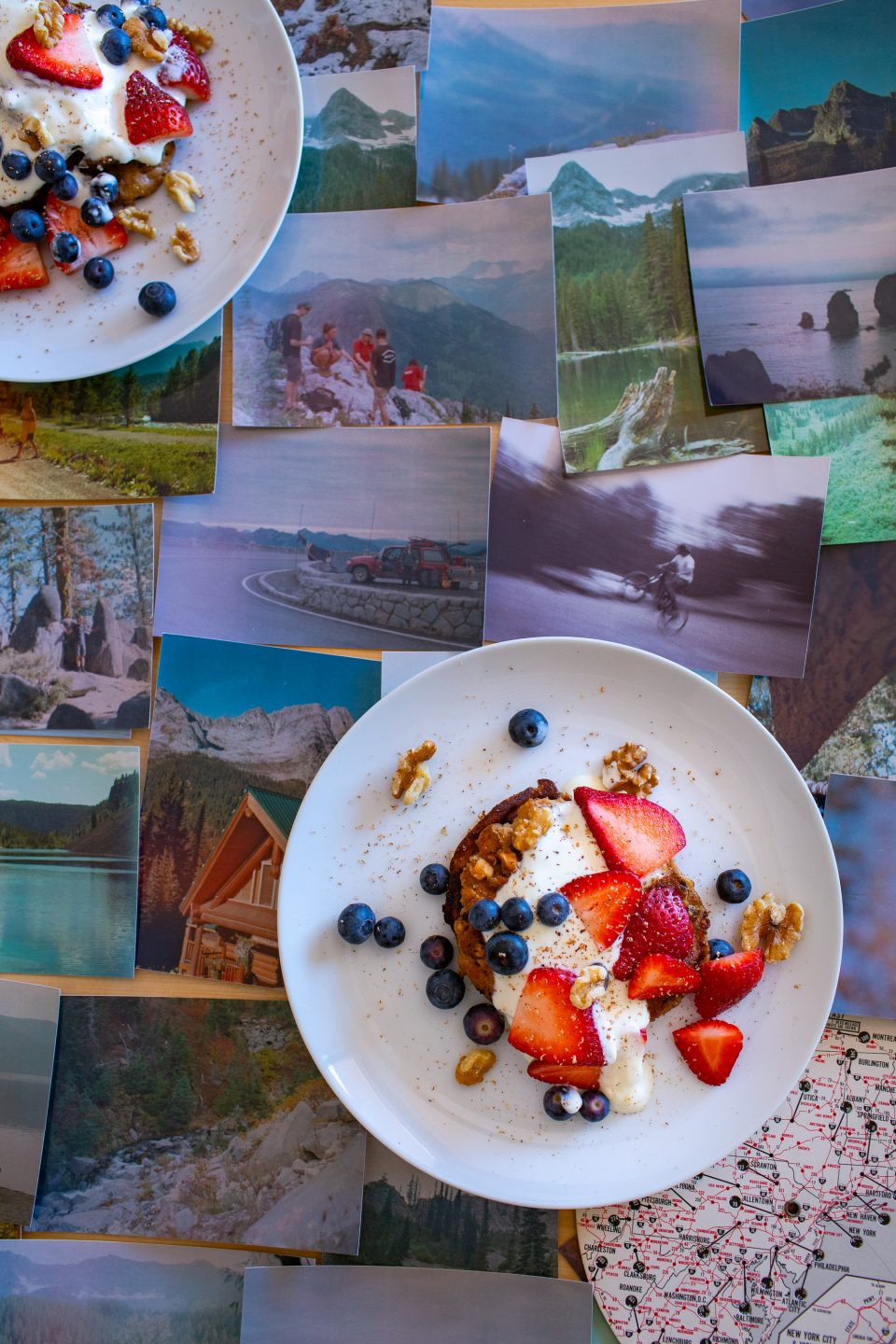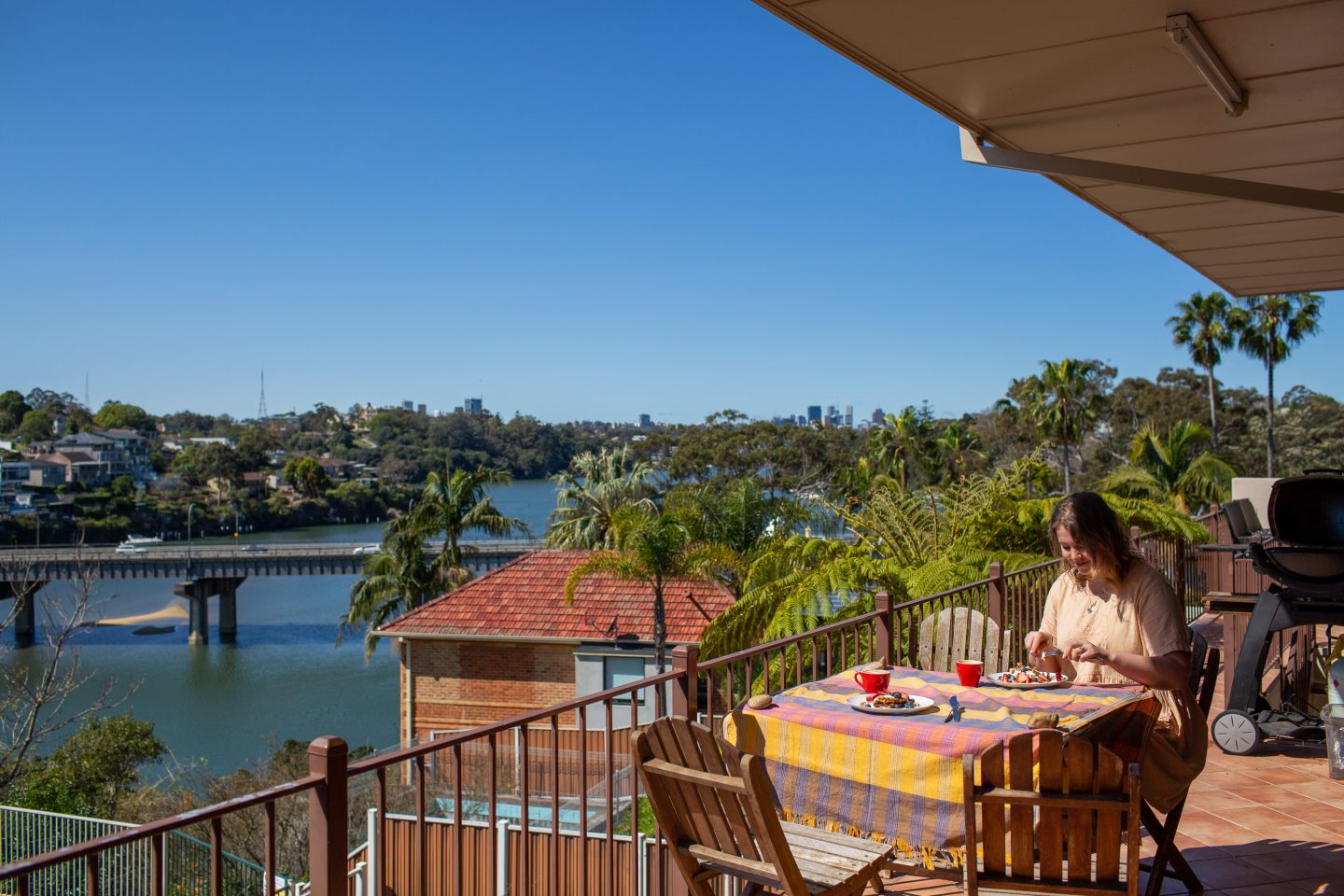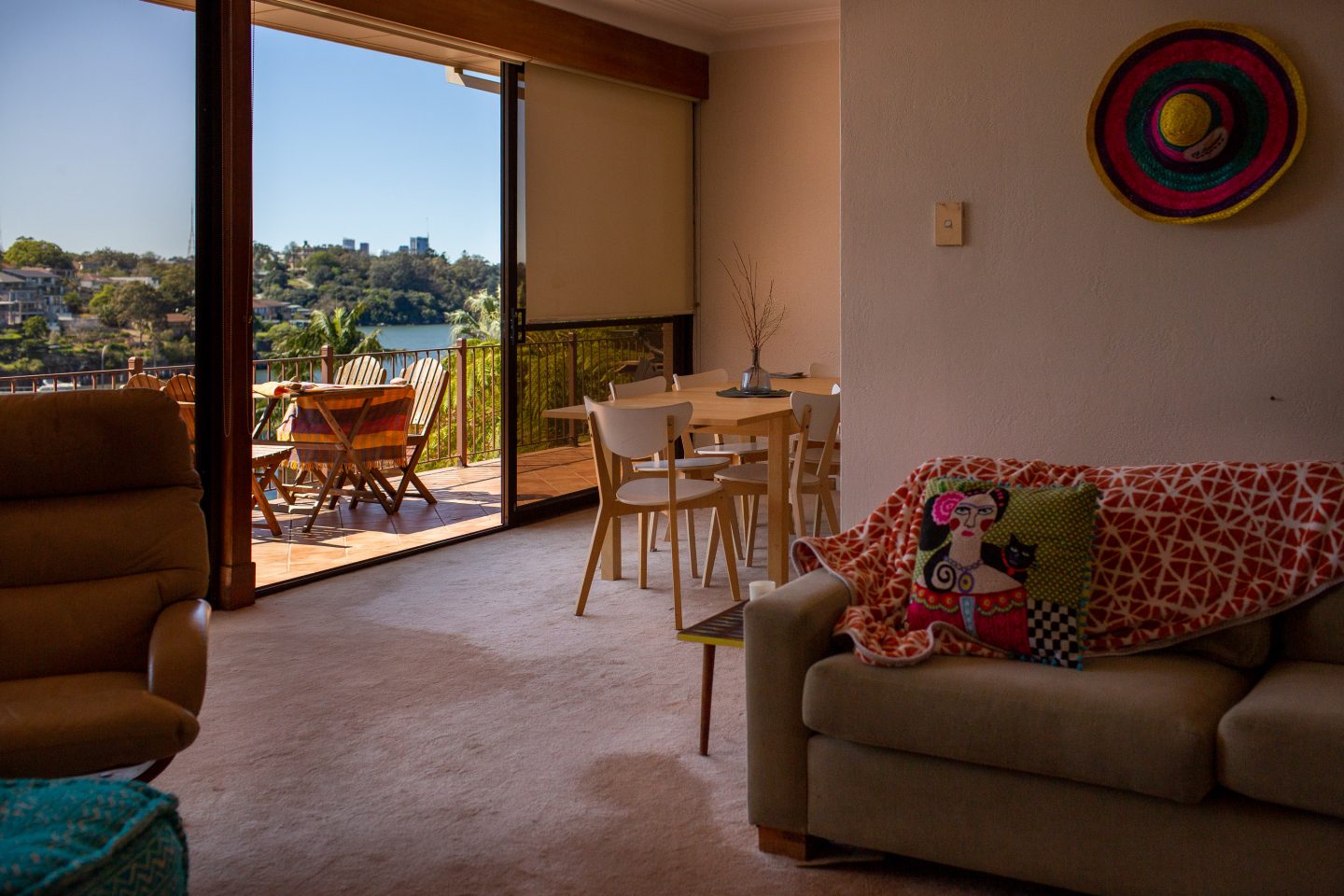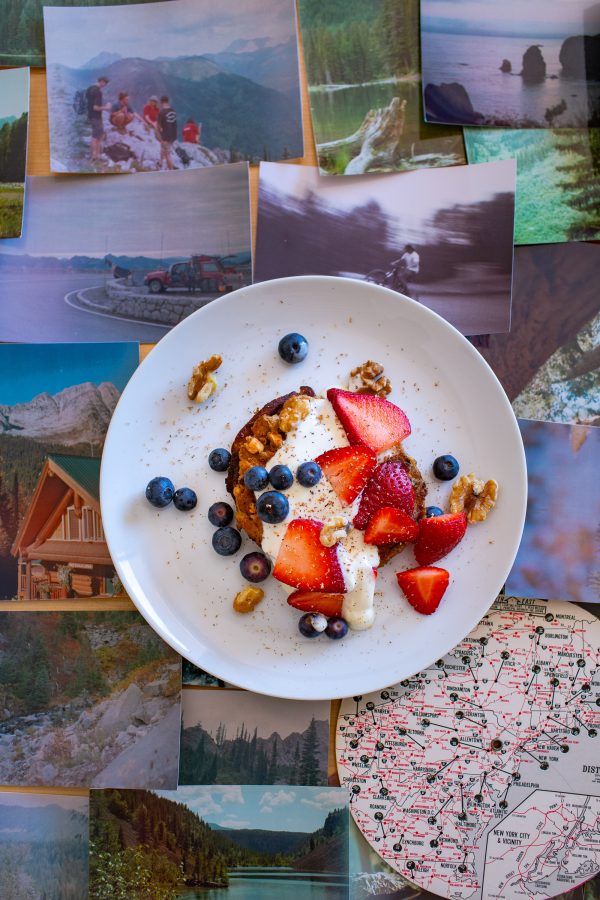 Banana Walnut Peanut Butter Pancake
Prep time: | Cook time: | Serves 3
3 ripe bananas
3 eggs
1 heaped tablespoon of Peanut Butter
Butter for cooking
1/2 cup of crushed walnuts
1 Nutmeg to grate (optional)
1/2 vanilla bean (optional)
For serving

Greek yoghurt

Strawberries

Blueberries

Any extra walnuts you have left over
Mash up ripe bananas in a large mixing bowl with a fork.
Add crushed walnuts and mix into banana mash.
In a separate bowl whisk eggs and add a spoonful of peanut butter to eggs mixture and mix well.
Add eggs and peanut butter mixture to the banana walnut bowl and stir until combined.
Grate half the nutmeg into the pancake mixture .
Slice the vanilla to add the seeds into the mixture or you can use vanilla essence.
On low heat melt butter in a fry pan.
Spoon the pancake mix into the fry pan, wait until you see little air holes appear in the pancakes before flipping.
Serve with a dollop of Greek yoghurt, blueberries, strawberries, walnuts and a grate of nutmeg.
Enjoy with your morning cup of coffee and good company.