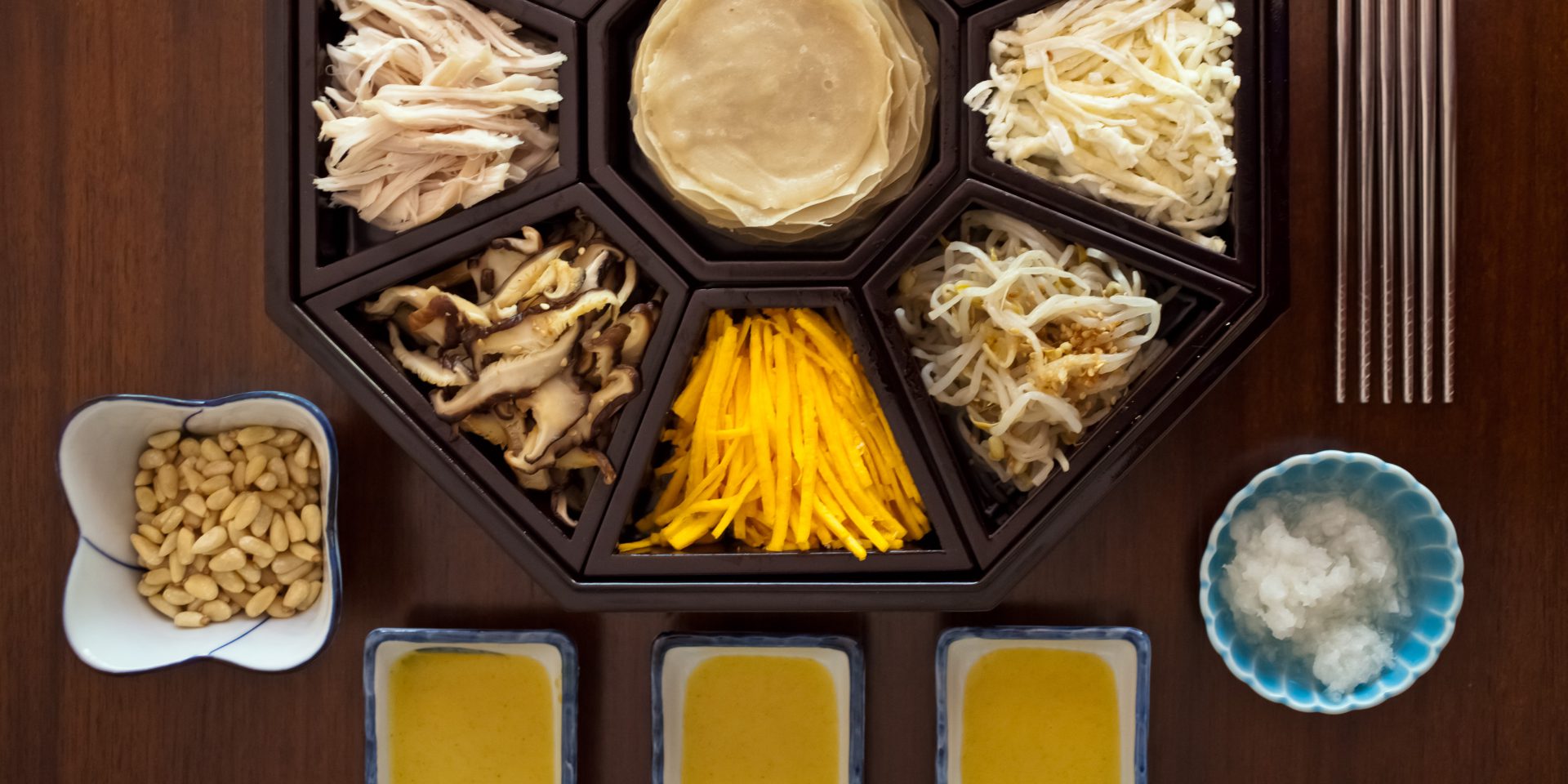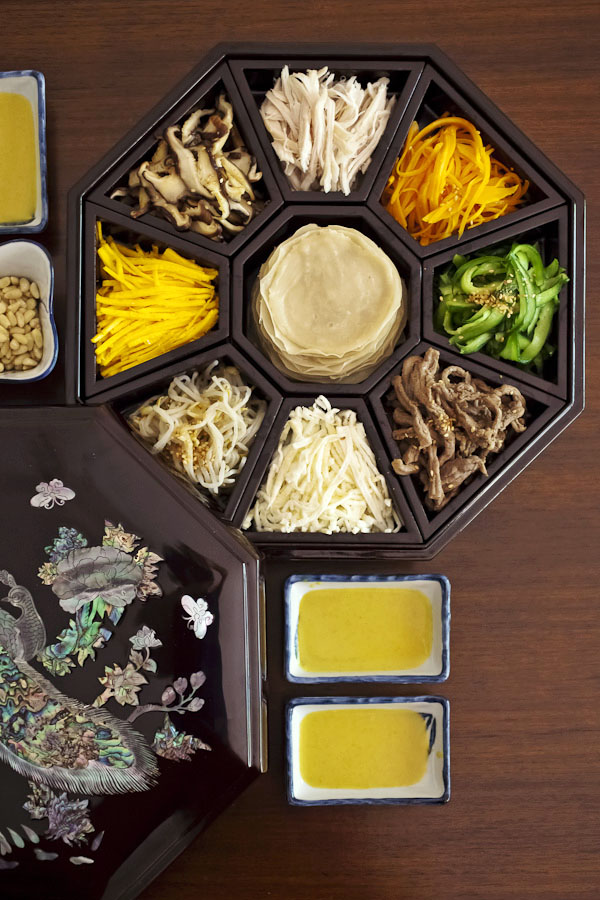 구절판 – Gujeolpan, literally means nine section plate. This is not your everyday Korean dish. It is a dish for the royal court during the Joseon era. You can serve it as an entree or a main course. This dish truly celebrates the natural flavour and texture of each ingredient. Furthermore, the hot mustard vinegar sauce really gives it a good kick!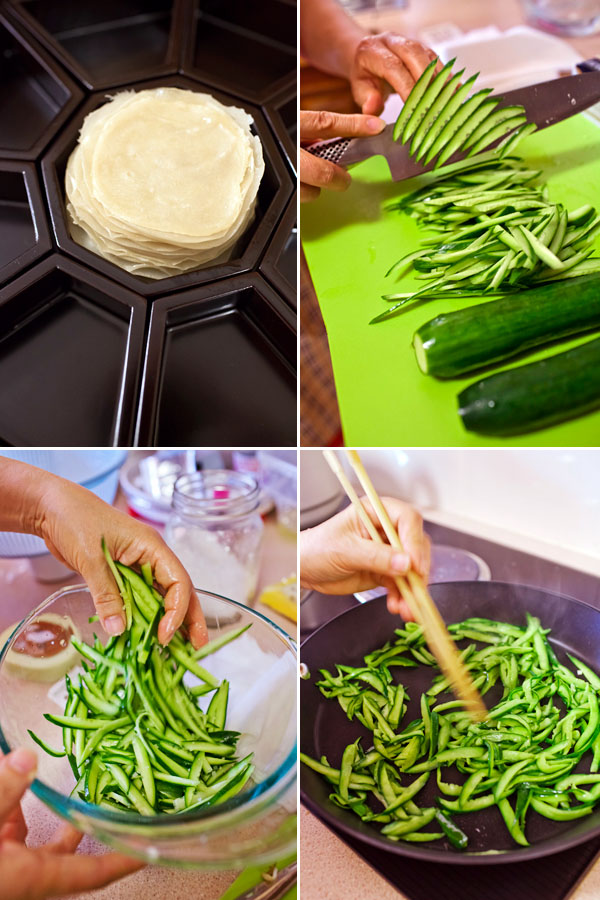 Massage some salt into the julienne cucumber skins to enhance the flavour then a quickly fry on high heat with a bit of oil.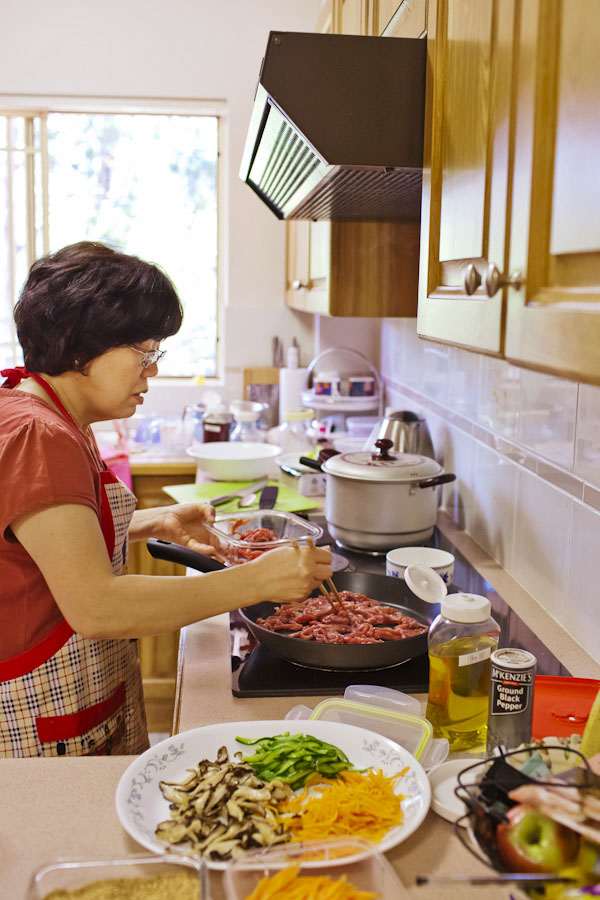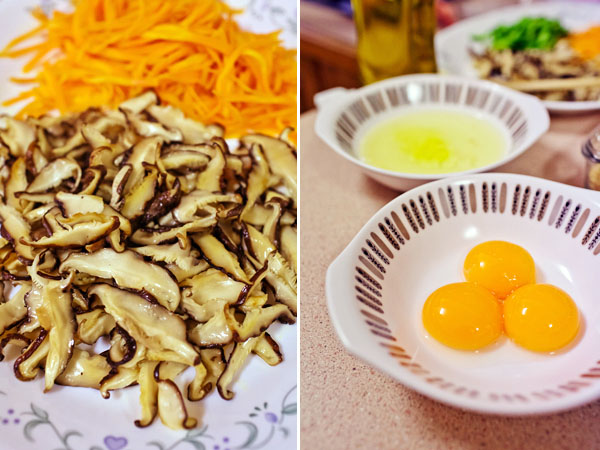 Split the yolks from the whites then fry on low heat as a thin omelette separately.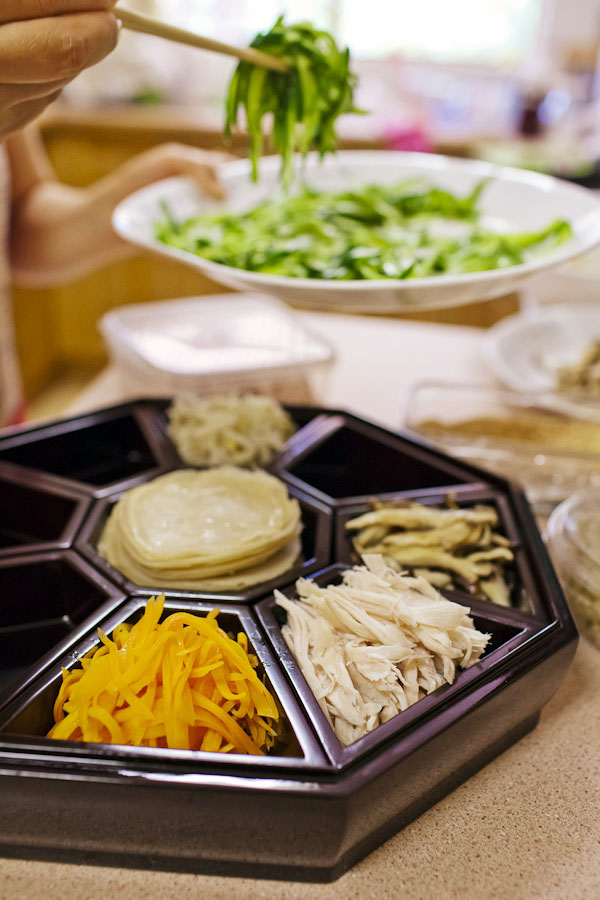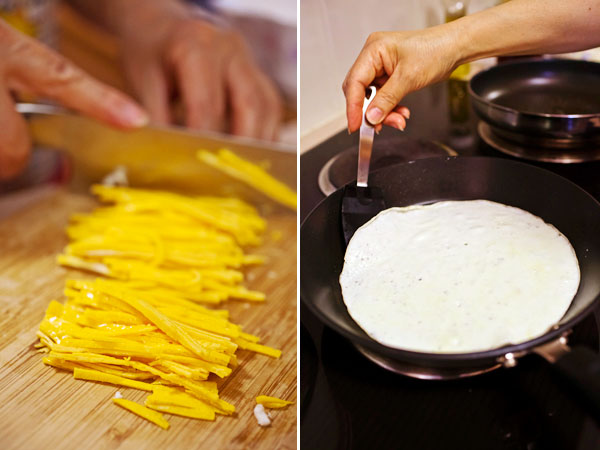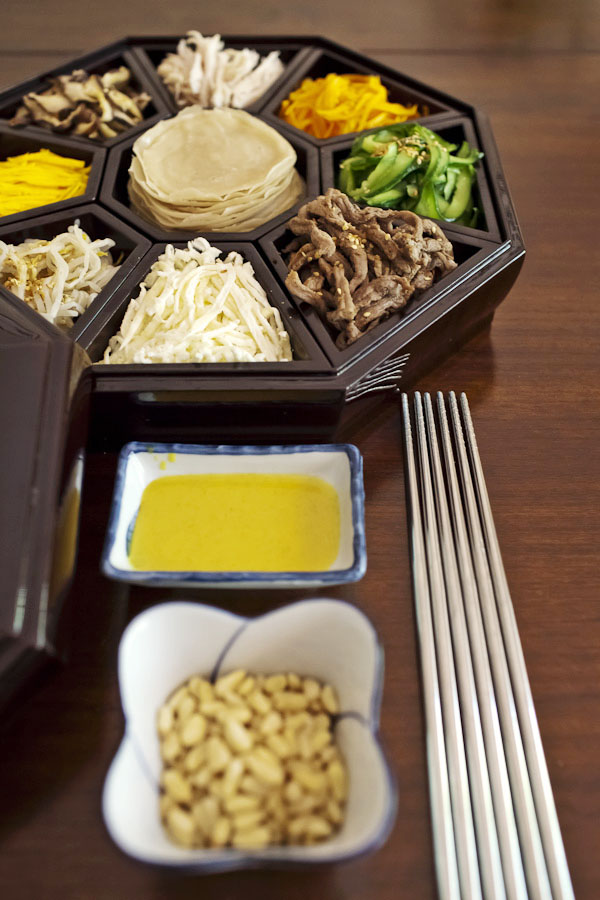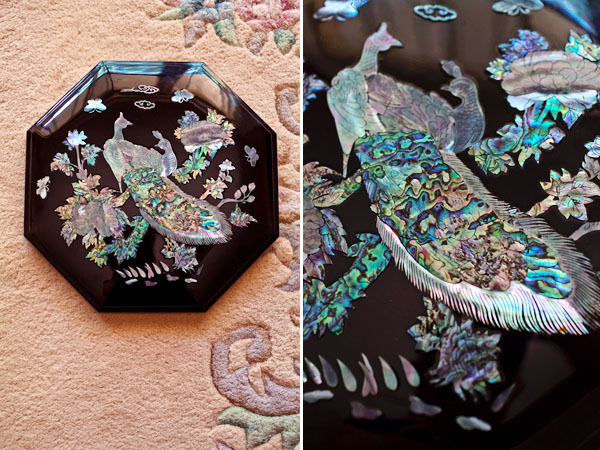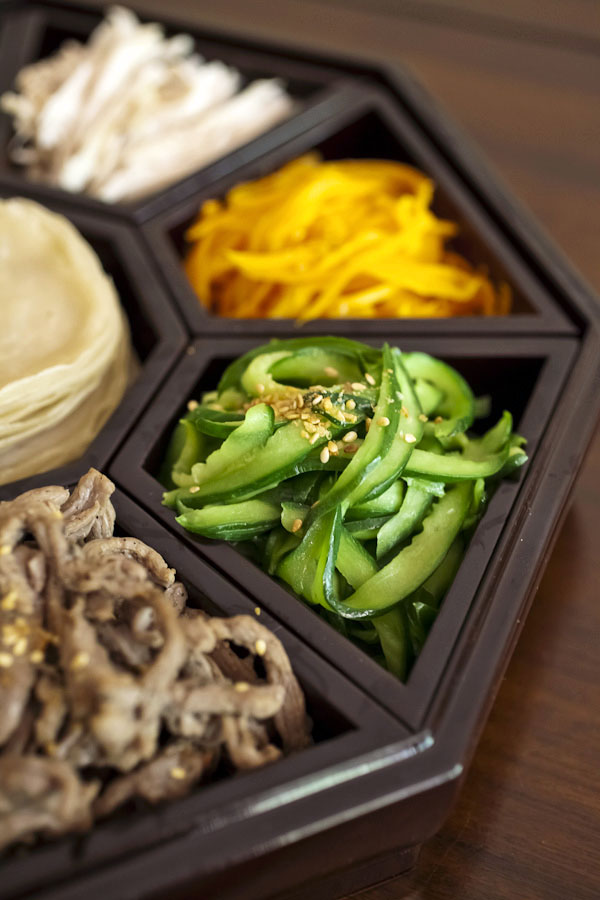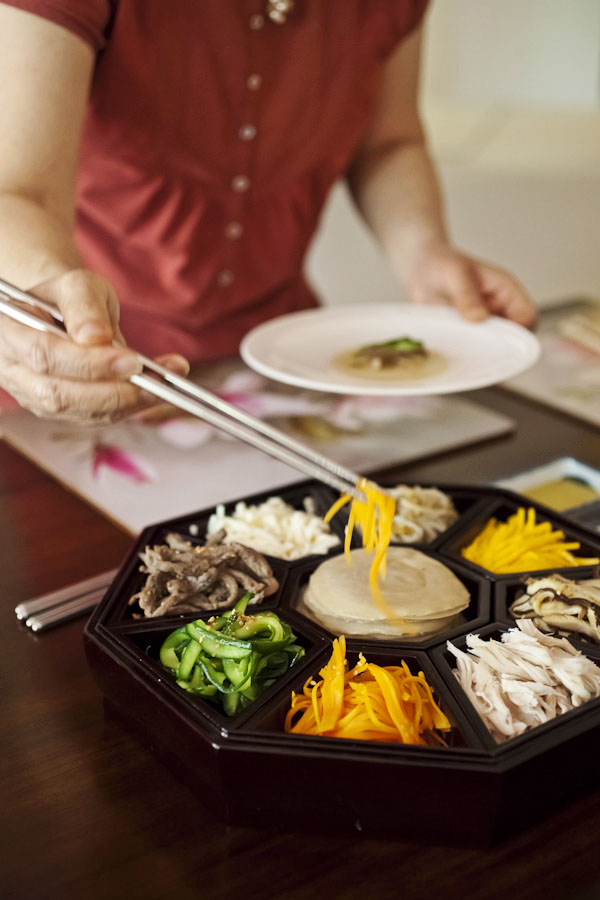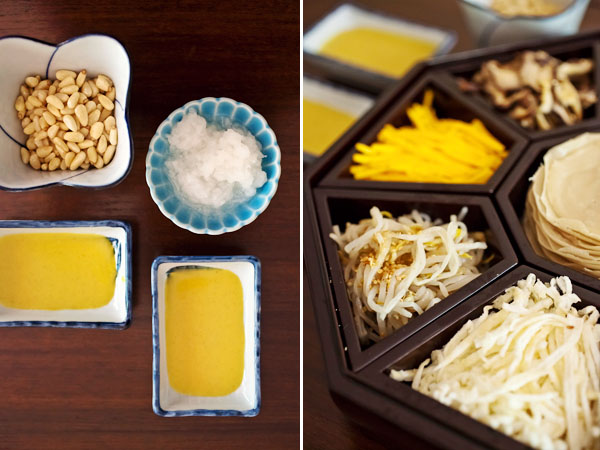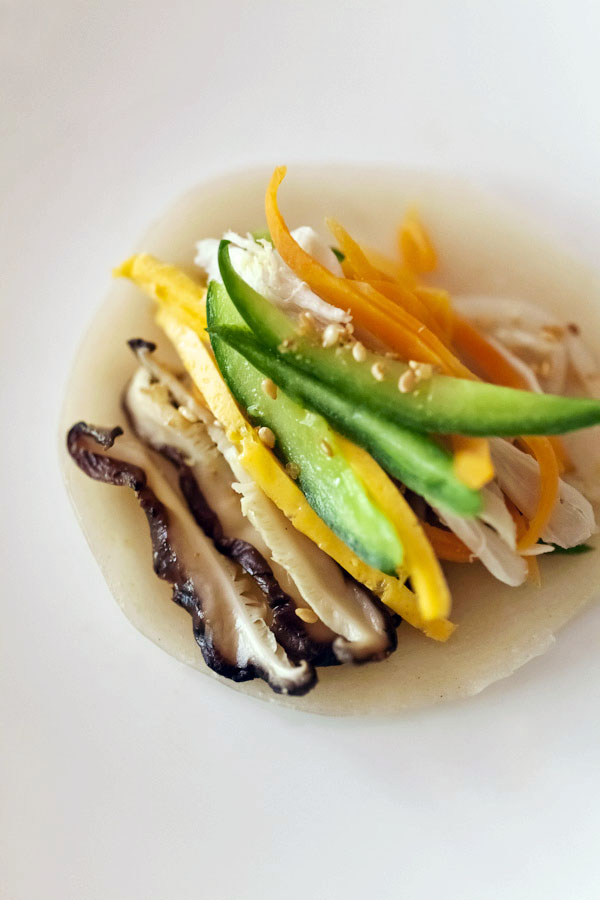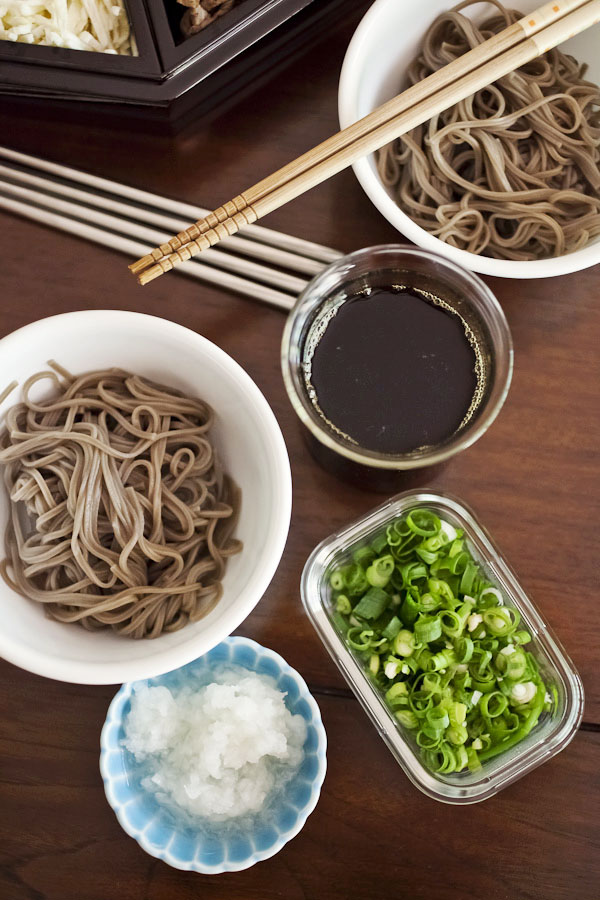 Accompanying dish – cold soba noodle with grated horseradish, spring onion and bonito soy stock.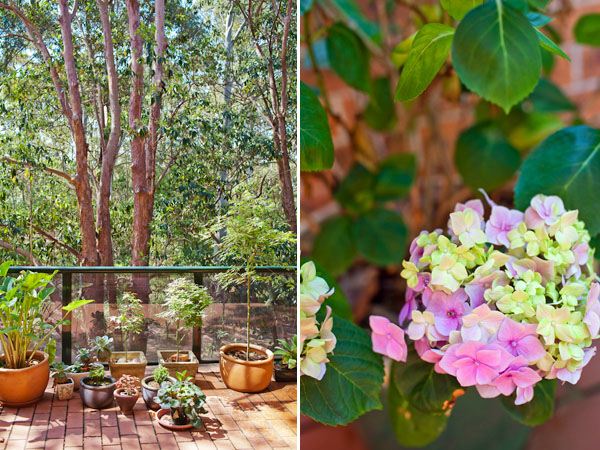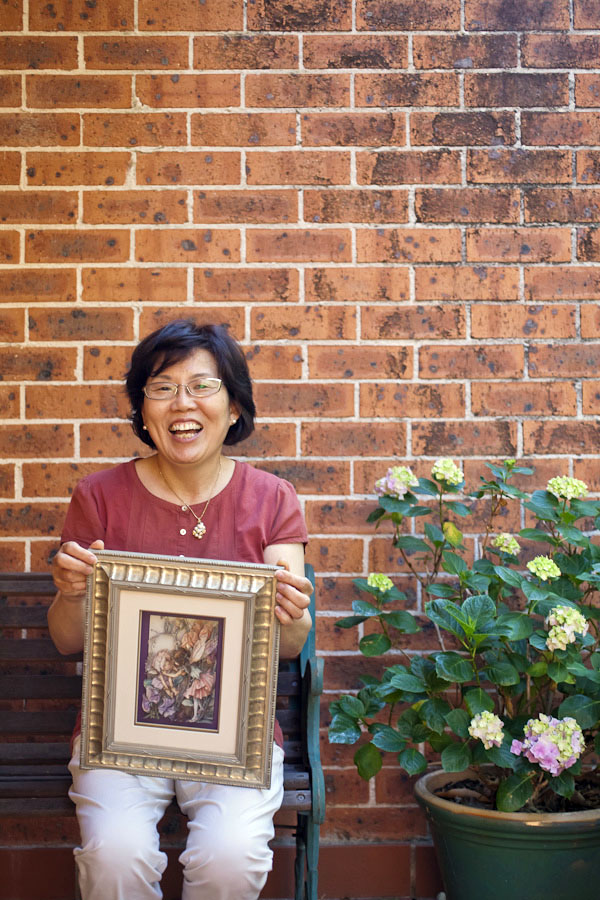 Who: Stella.
Home is: Where my family is.
Family origin: Seoul, South Korea.
I can't live without my: Two daughters.
Occupation: Public Servant.
Dream job: Chef at own restaurant.
Childhood taste: Kim (Korean for seaweed).
I will always have in my pantry: Potato chips and ddok (Korean for rice cake).
The one place I must visit: Japan.
Go to meal: Kim Bab (Korean sushi).
3 Unforgettable meals: 1. Odeng (fish cake and turnip soup) in Lotte Seoul food stall. 2. My own Kim Bab. 3. My own Sam Gae Thang (baby chicken ginseng soup).
Perfect night in/out: In – Cooking and eating with my daughters, son in laws and the grandchildren. Out – Walk along Bondi to Bronte beach.
My piece of Sydney: Sydney Harbour Bridge and Bondi beach.
I do my groceries at: Coles and Korean grocery store.
Guilty pleasure: Playing online game – Bejeweled.
Who does the dishes: Me and I love it!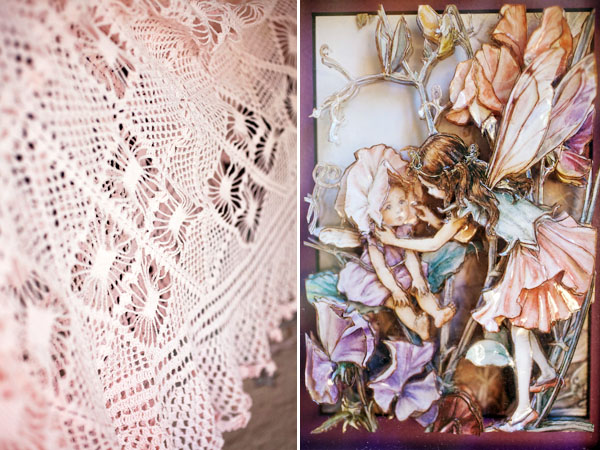 Stella's amazing handcraft works – great attention to detail and patience have gone into them both!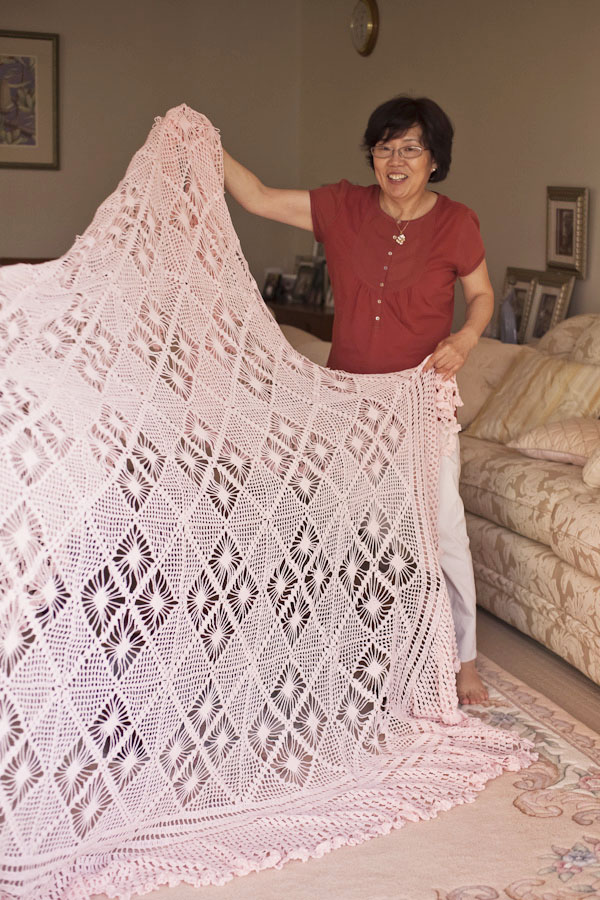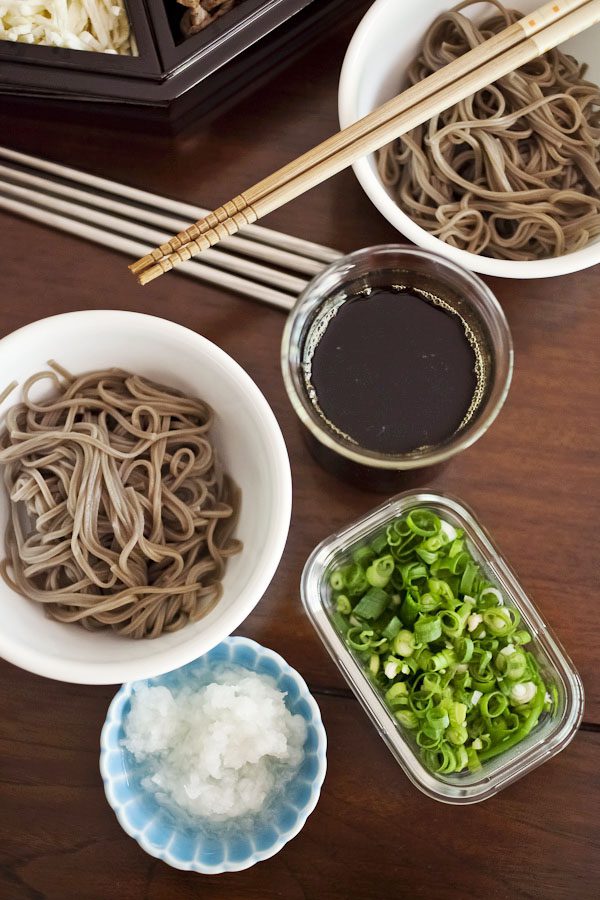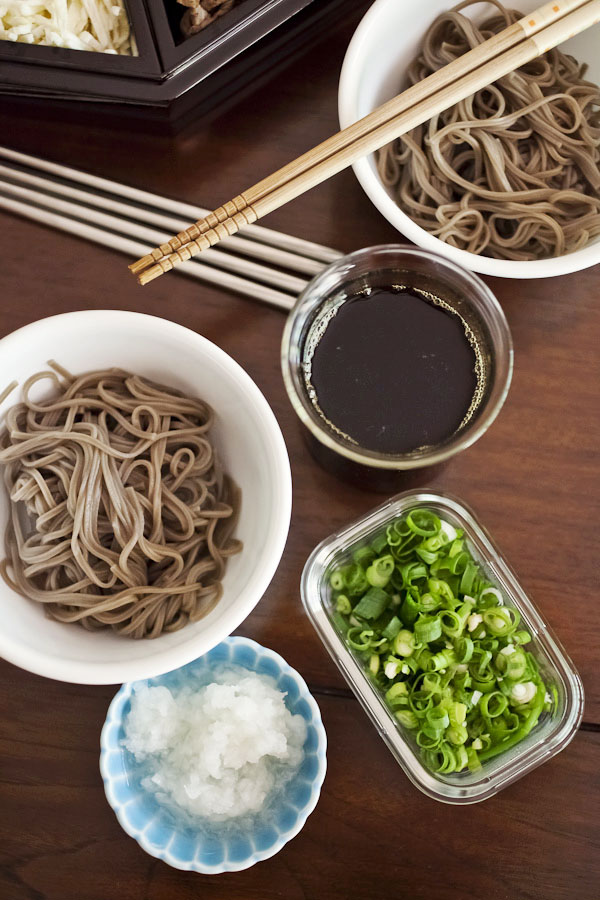 Cold Soba Noodle
Prep time: | Cook time: | Serves 6
2 bundles of soba noodle

3 packets of dried anchovy

1 dried kelp 10x10cm

2 packets of Katsuo by Ajinomoto (bonito fish flakes)

soy sauce

1 finger of horseradish – finely grated

handful of chopped shallot

wasabi paste

raw sugar

ice cubes
For the bonito soy stock. Place water, dried anchovy packets and kelp into a pot and boil for half hour.

Remove anchovy packets and kelp then put in the 2 packets of Katsuo and boil for a further 1 minute then remove them as well.

Double the quantity of remaining liquid by adding the same amount in soy sauce. Boil for further 10 minutes.

Add raw sugar to taste.

For the soba noodle. Boil in water until al dente then rinse in cold water and drain.

To serve. Place a couple of ice cubes on the serving bowl with a handful of soba noodle top with 2 tsp of grated horseradish, a drop of wasabi paste and a big pinch of chopped shallot then pour in the bonito soy stock just enough to cover the noodle.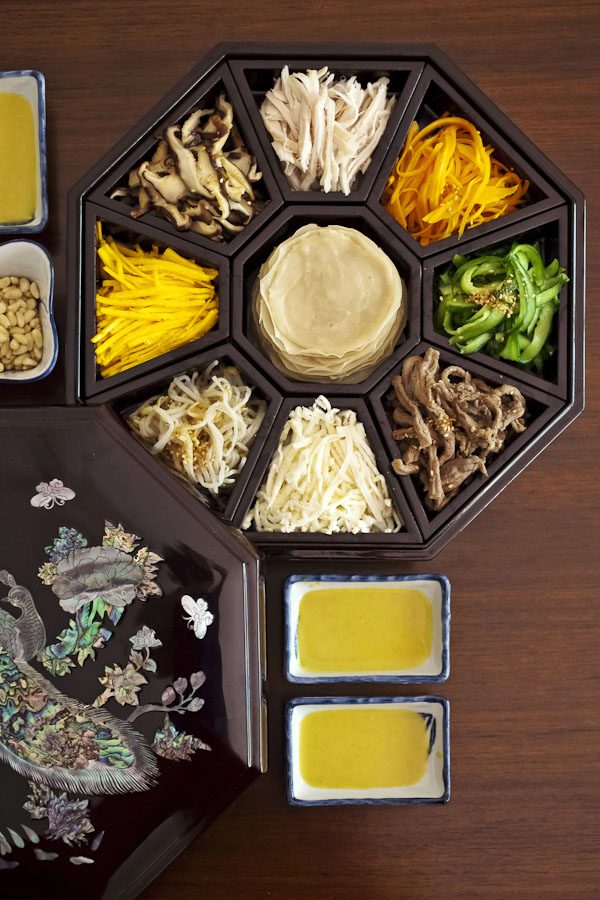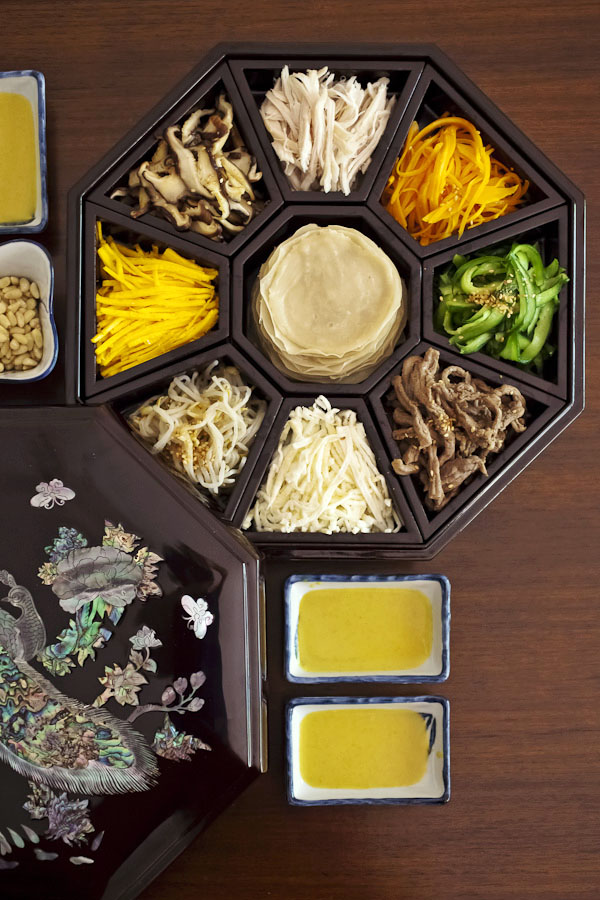 Gujeolpan (구절판)
Prep time: | Cook time: | Serves 6
100g beef skirt

1 tbs soy sauce

pinch of ground black pepper

1/2 piece of chicken breast

1 carrot

2 cucumbers

1 pack of bean sprout

5 dried shiitake mushrooms

3 eggs

1 cup of flour

1 cup of water

1 heaped tsp hot english mustard

2 tsp vinegar

2 tsp water

3 heaped tsp brown sugar

roasted sesame seed

handful of pine nuts

sesame oil

cooking oil

salt
Mix 1 cup of flour with 1 cup of water then leave in the fridge for over an hour. When ready, pour a tablespoon of flour mixture into the frying pan at low heat with a bit of oil. If using a large fry pan, pour about 4 x 1 tbs creating 4 pancakes.

Soak the dried shiitake mushrooms in water for 1 hour or until rehydrated. Cut into thin slices then fry with sesame oil and a bit of salt.

Slice the beef into very thin strips then marinate with soy sauce and black pepper and leave for half hour. When ready, stir fry and add sesame oil to taste after cooked.

Boil the chicken breast in salted water until tender then hand peel into thin strips.

Julienne the cucumber skin and carrot into 3mm thick, massage with salt then a quick fry on high heat with a bit of oil until colour turns vibrant.

Trim roots of bean sprout and cook in salted boiling water for about 10 mins. Rinse with cold water then squeeze out excess liquid. Toss with sesame oil and salt to taste.

For the eggs, separate the yolks from the whites. Add 1tsp of water into the yolks and 1tsp of oil into the whites. Whisk and fry separately with a bit of oil on a low heat, cut into 6cm segments then julienne.

For the sauce, mix the hot english mustard with water, vinegar and sugar. Add salt to taste.

All the ingredients should be cut into the same length and width if possible. Plate all of the ingredients evenly on a platter and sprinkle a small amount of roasted sesame seed on each of them. Serve with a small bowl of pine nuts and sauce.