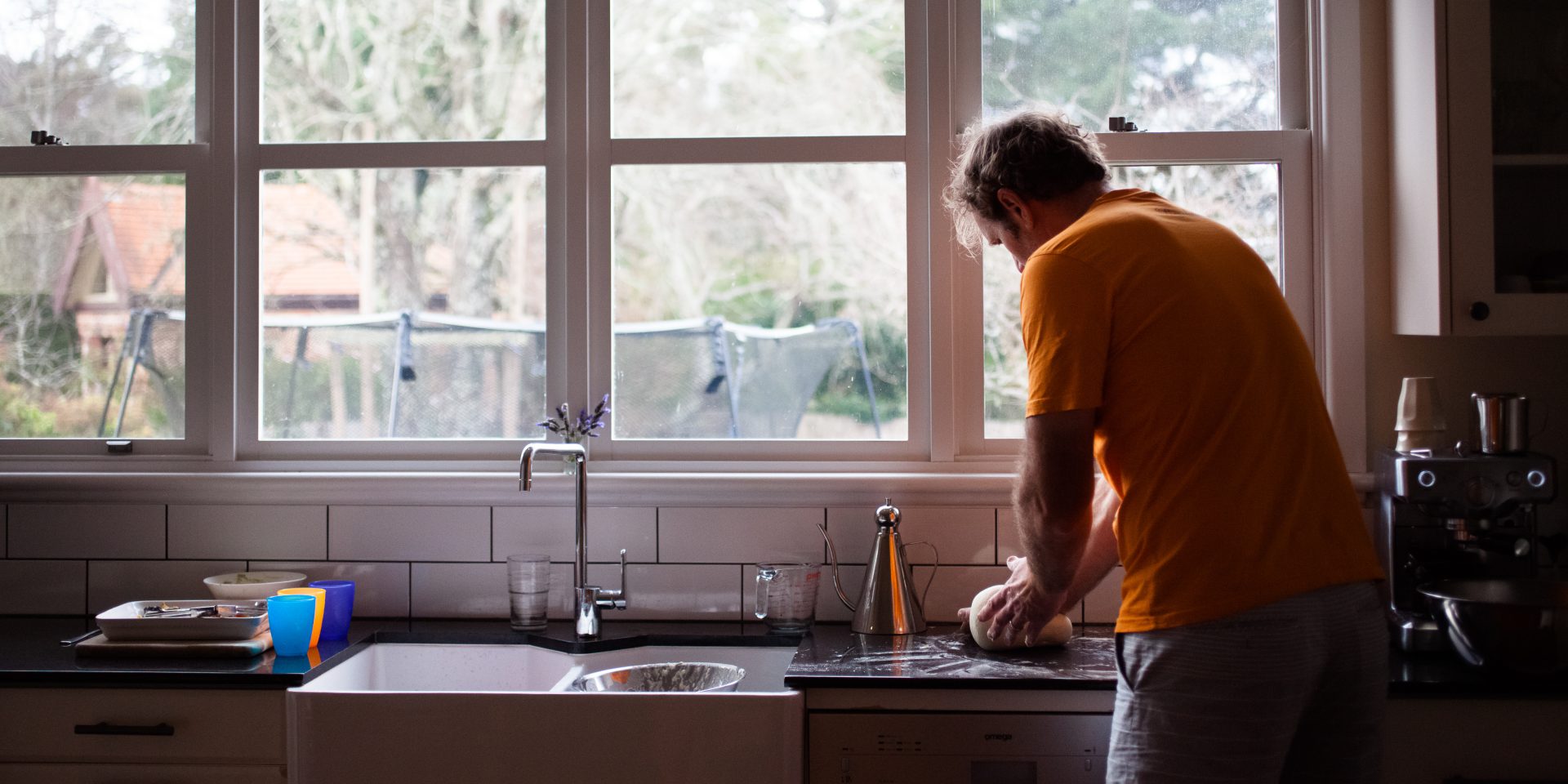 John and his family spoiled us with their generous hospitality and aromatic home made garlic pizza in the cosy house he and his wife built together.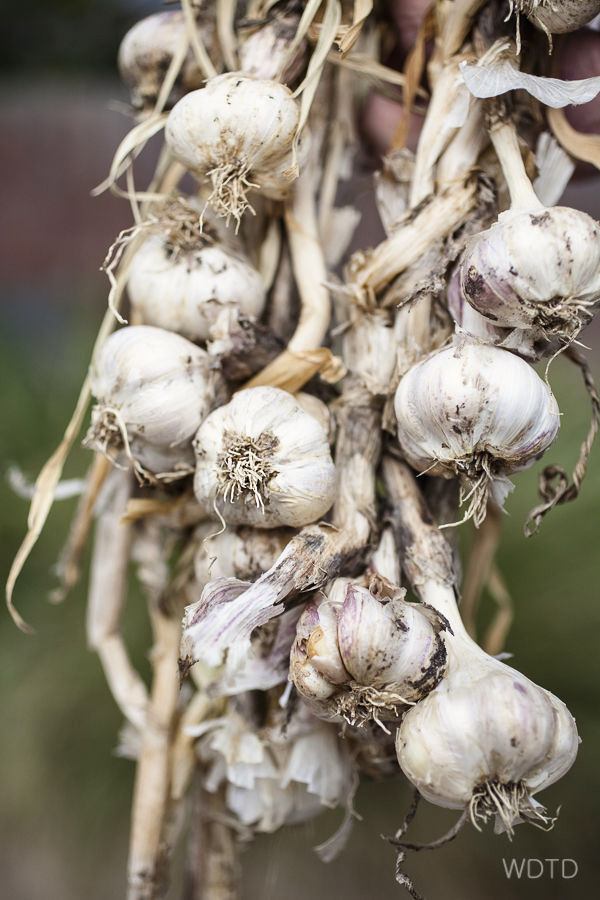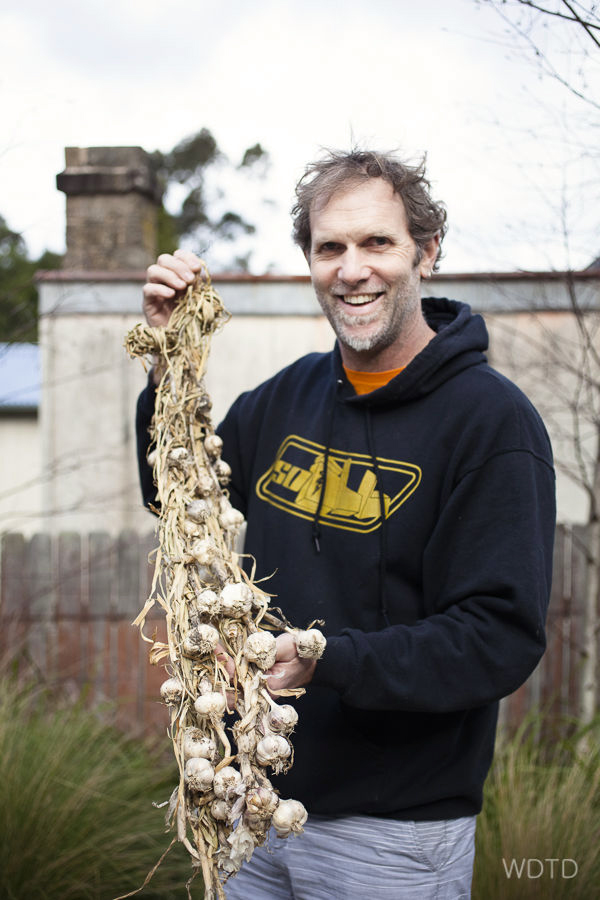 John: The breed of garlic pictured above is Organic Australian White purchased from a grower at the Bathurst Show in 2012. It was a great score. My wife and I bought a bunch from this super nice "Cocky" who also gave all three of our kids a bulb each. We have 3 other varieties planted as well, another source of Australian White, Flinders Island Giant Purple and a Hard Neck Variety – all strong flavoured. We normally plant in April/May and harvest in November. Whilst we maintain some fruit trees, herbs, etc, generally it is hard going growing a big variety of veggies in Blackheath (The Blue Mountains), particularly in the colder months which is most of the year but we have always had great success growing garlic. Grown in two of our three raised garden beds (built by my father in law) our annual crop yields over 150 bulbs. These gardens have always produced very well, requiring virtually no maintenance during the growing period aside from some occasional watering if we have a dry start to summer.  From the harvest I select the best of the crop for the next seasons planting and we consume the rest. Eating and cooking home grown garlic is something special, the texture and flavour is hard to find from store bought produce.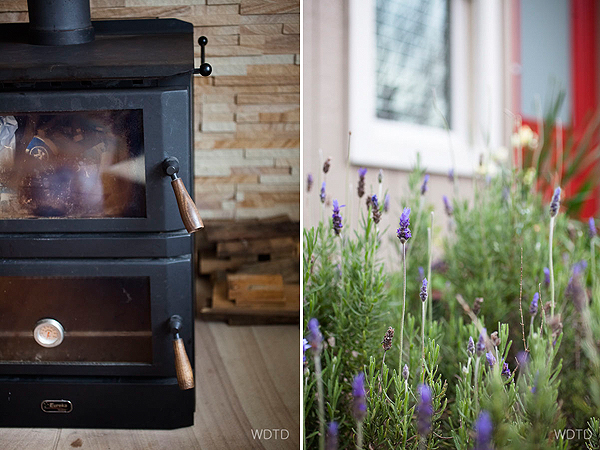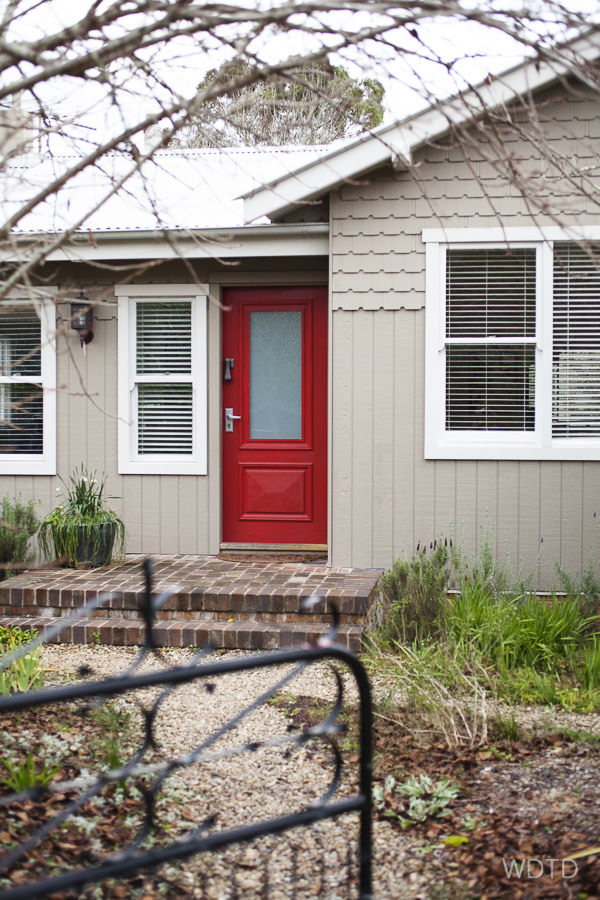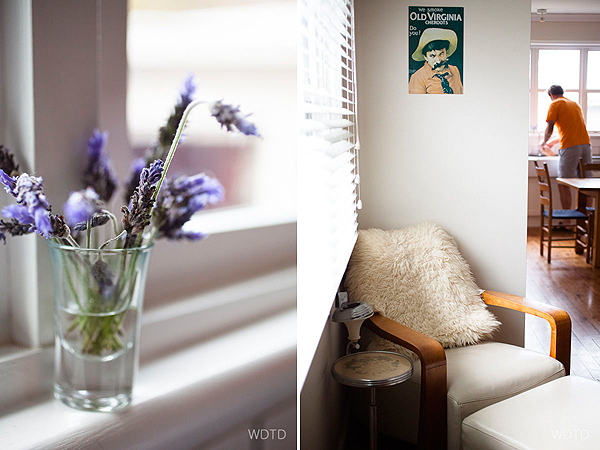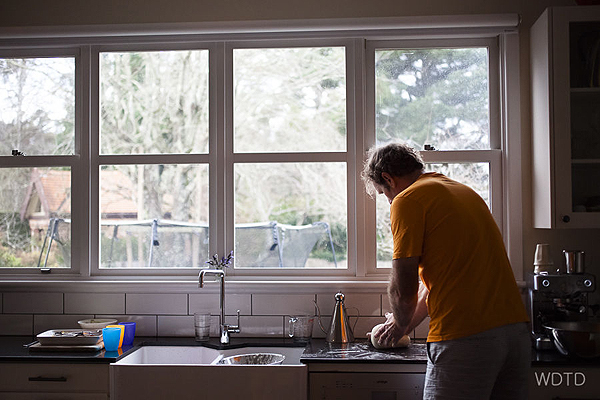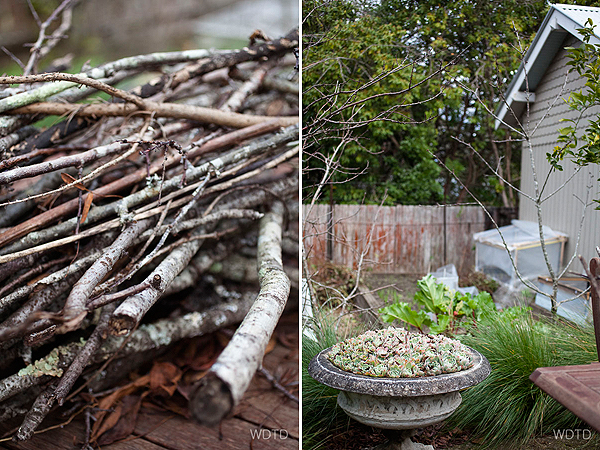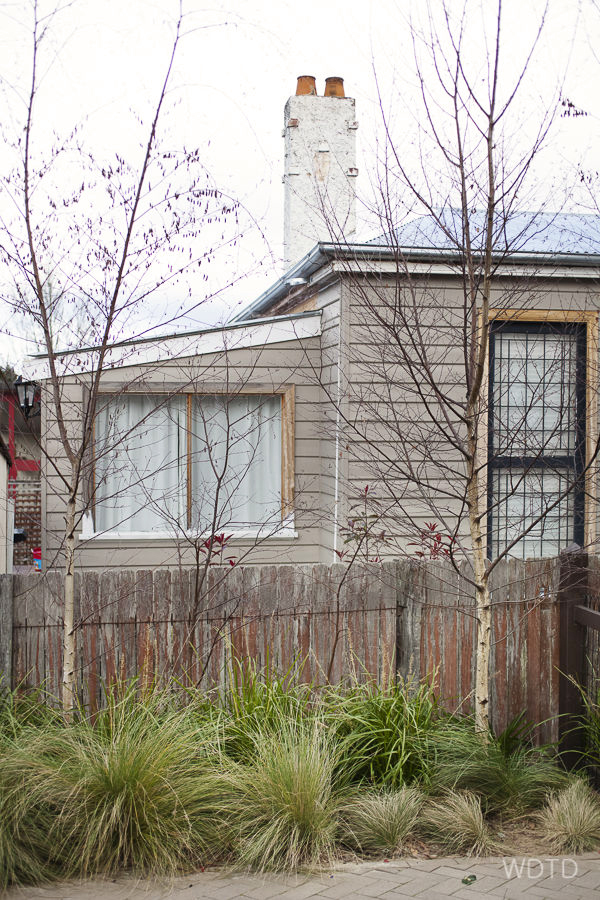 John: When we lived mostly in the Inner West of Sydney, we were lucky to have two outstanding pizza shops within 50 metres. They both made an authentic Italian pizza. At the point when we started spending more time in Blackheath, I quickly found the local offerings did not meet my family's taste. We were spoilt! For us pizza is all about the base. At the time I was ticking through a baking list of breads of the world. That finished, I fixed my attention to perfecting basic French bread and learnt to appreciate the moisture component was the key to bread making. I now make pizza weekly and feel very comfortable in making a base with a wide variety of flours, time constraints and ovens. I don't stick hard and fast to my recipe but I always make sure that my dough is on the wet side of standard and rolled to a thin base.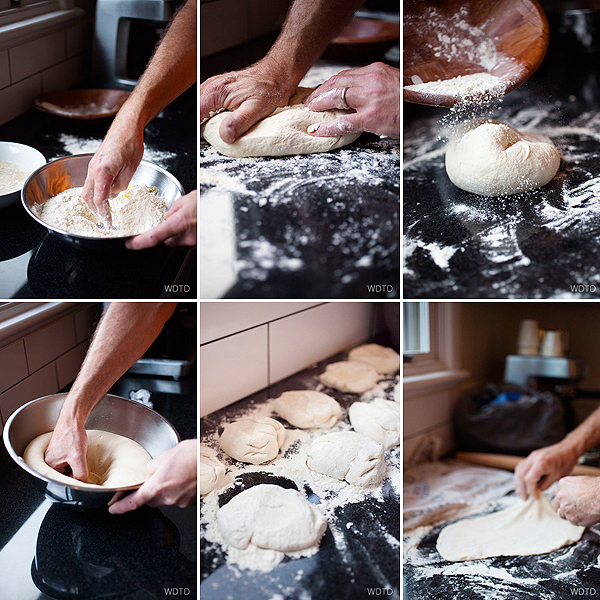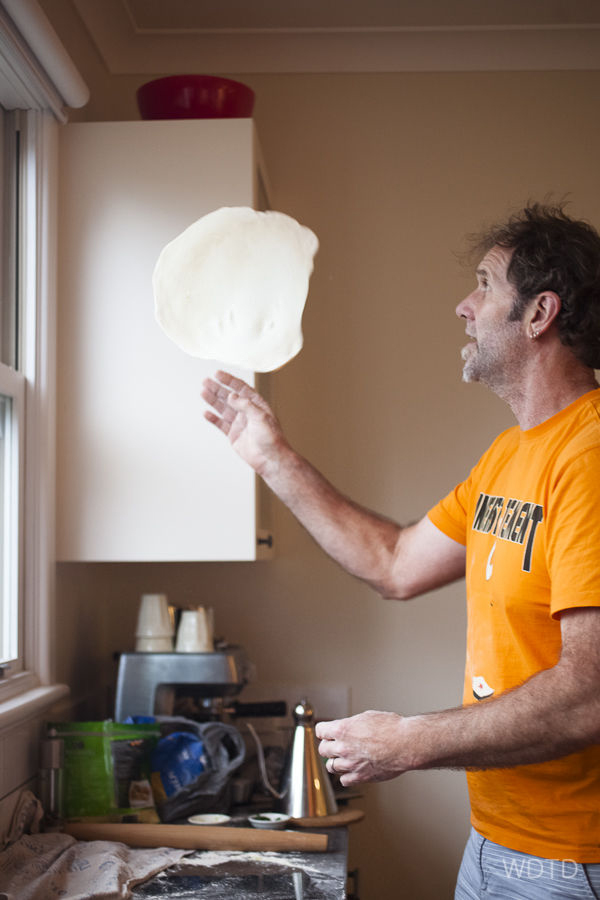 Who: John
Home is: Split between Petersham and Blackheath
Family origin: Many in my family were first settlers, farmers and miners
I can't live without: Coffee
Occupation: I repair rock climbing shoes, owner of BJR and dabble in other stuff
Dream Job: Being my wife's side kick at her dream job as a "ski resort reviewer"
Currently I am obsessed with: I have a fitness program that takes 15-30mins a day
Childhood taste: Simple food
I will always have in my pantry: Salt and pepper
I learnt to cook from: Family, friends and books
Currently I'm listening to:
One day I must visit: Heli Skiing
Go to meal: A simple pasta dish. Olive oil, fresh garlic, parsley, chilli, parmo cheese mixed through pasta
I am really good at: I am constantly working hard at being "MacGyver"
The unforgettable meal: Vanuatu grown beef bought from the super market in Vanuatu and cooked it myself on the BBQ
My piece of Sydney: The Bulldogs!!
Guilty pleasure: Beer
Who does the dishes: I do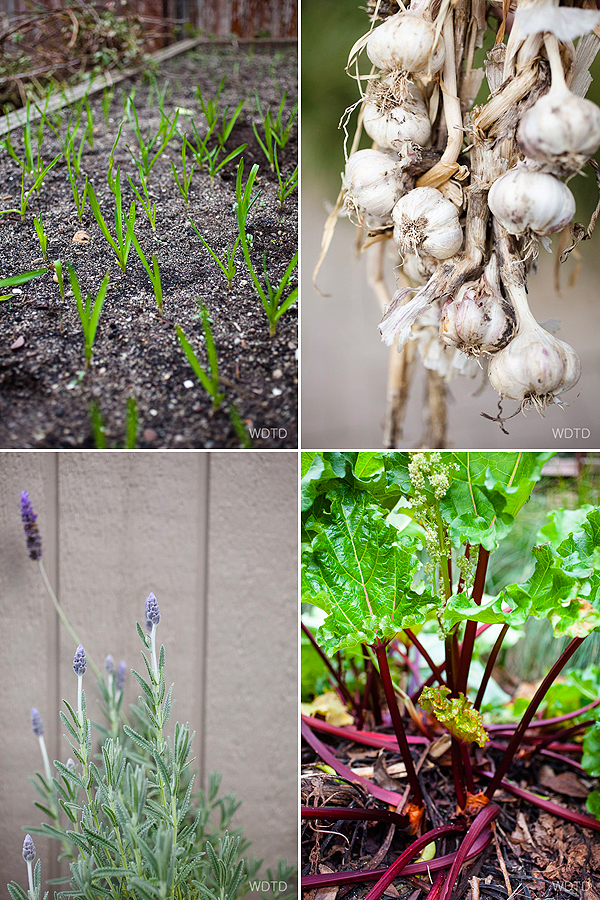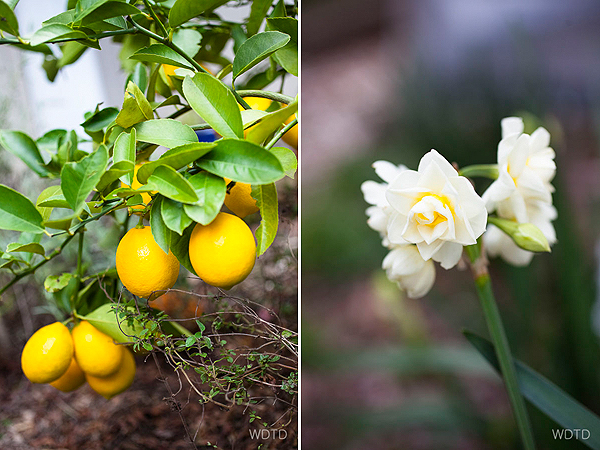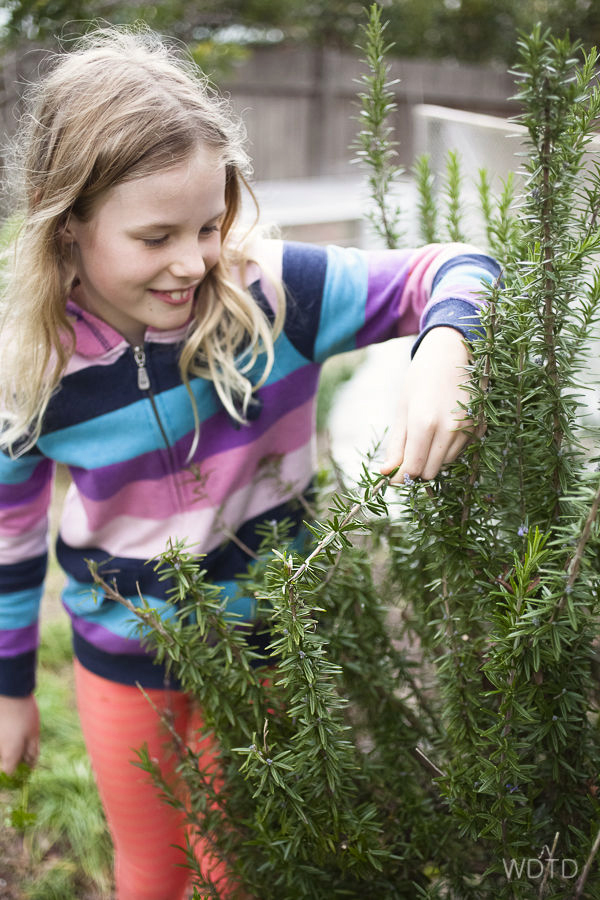 John's daughter helped picked some fresh herbs from the garden to go onto the pizza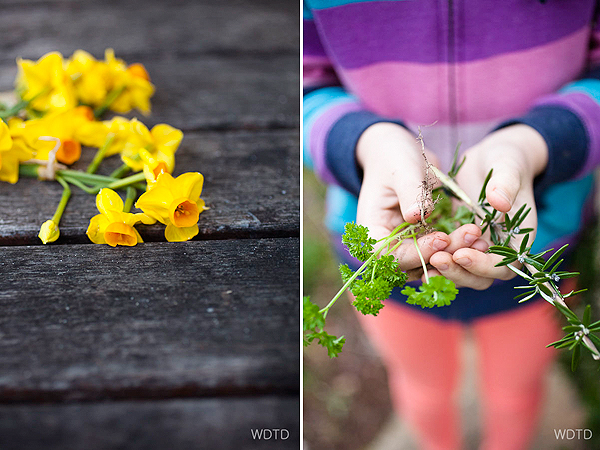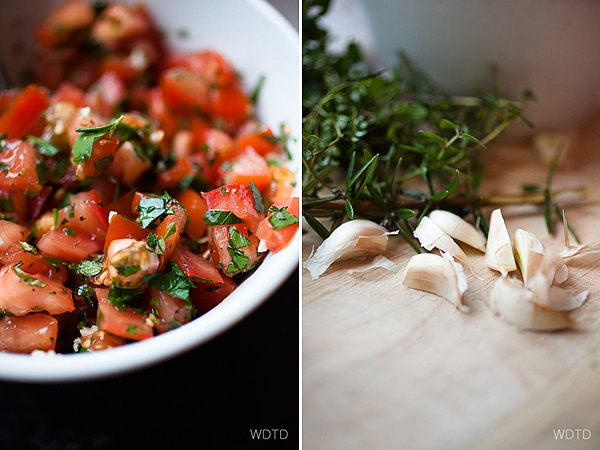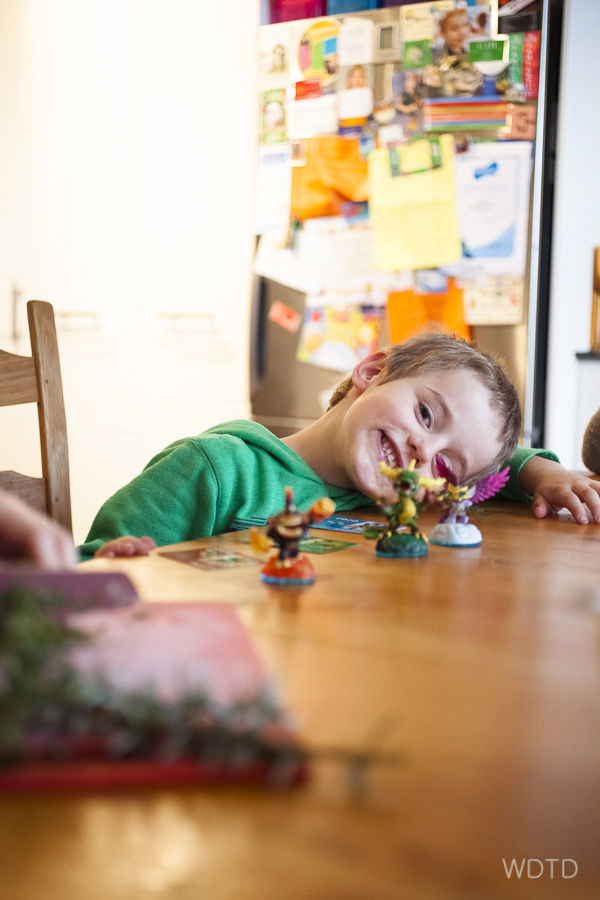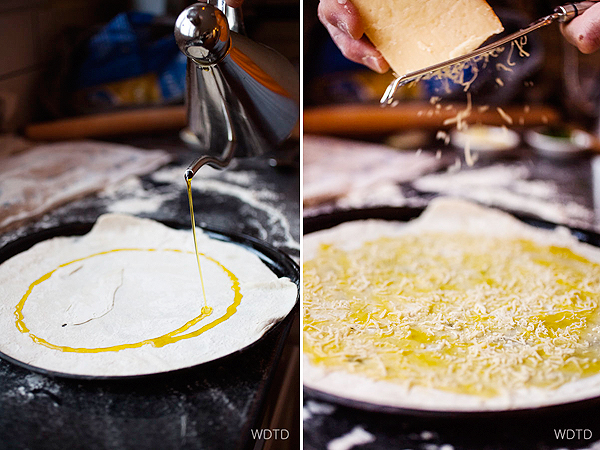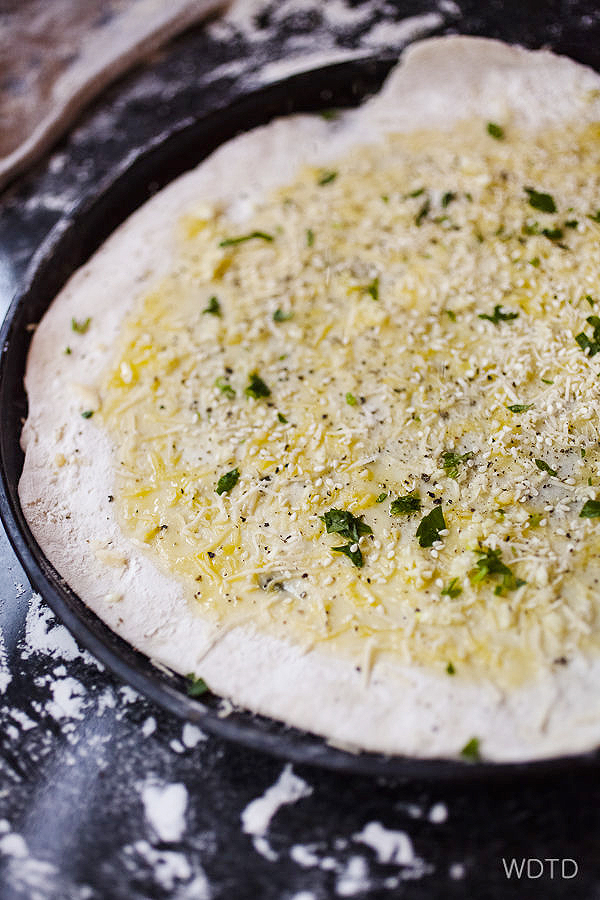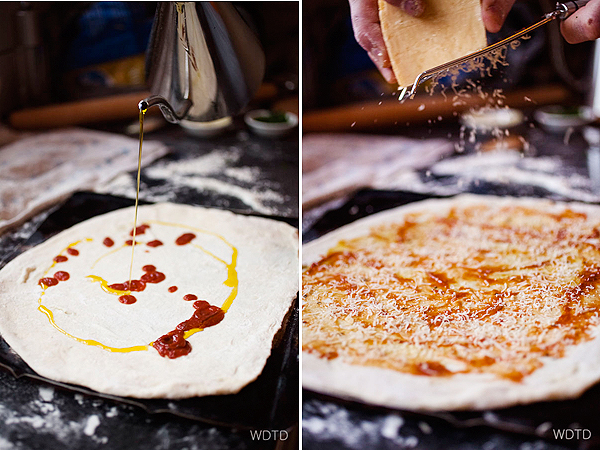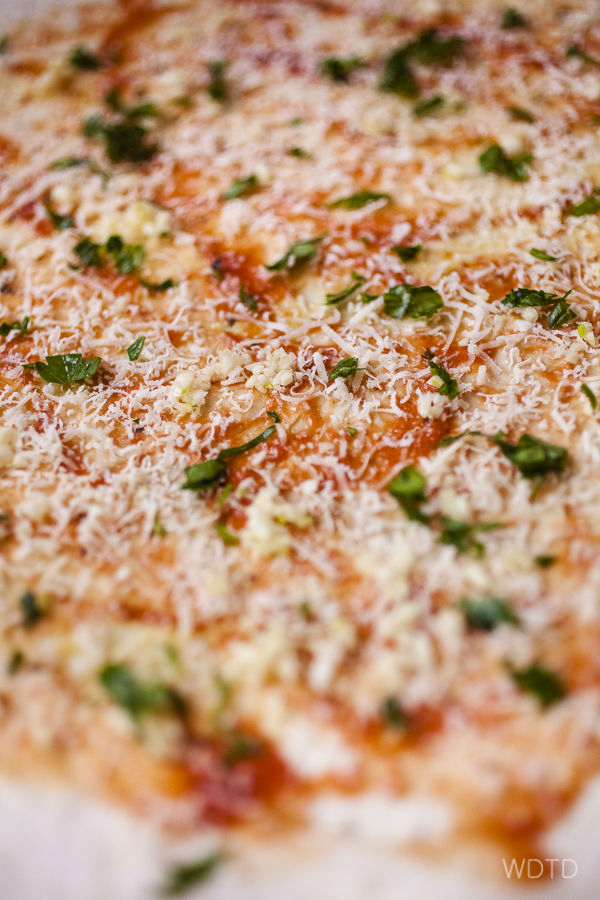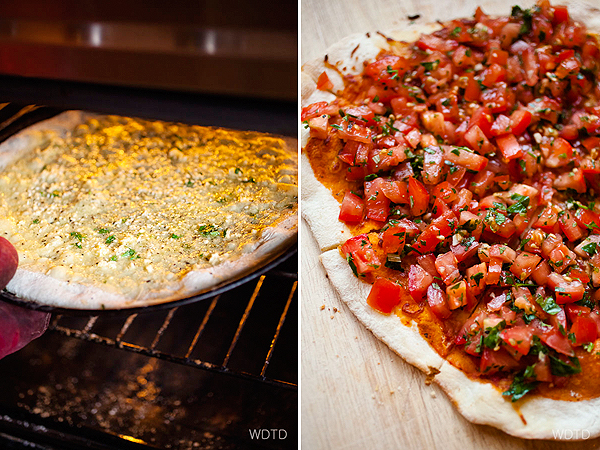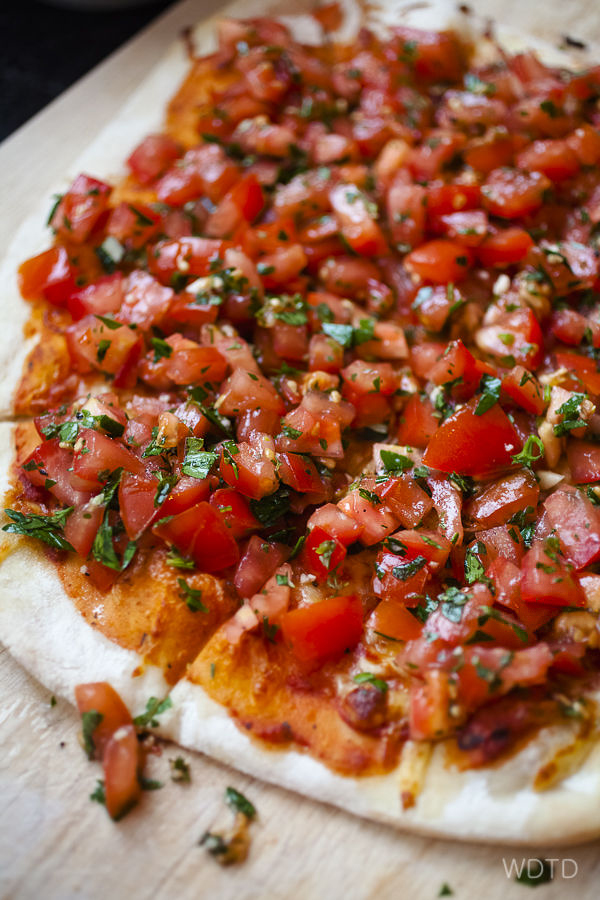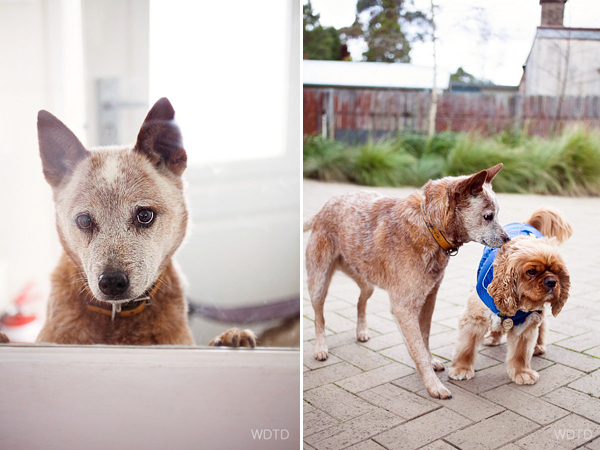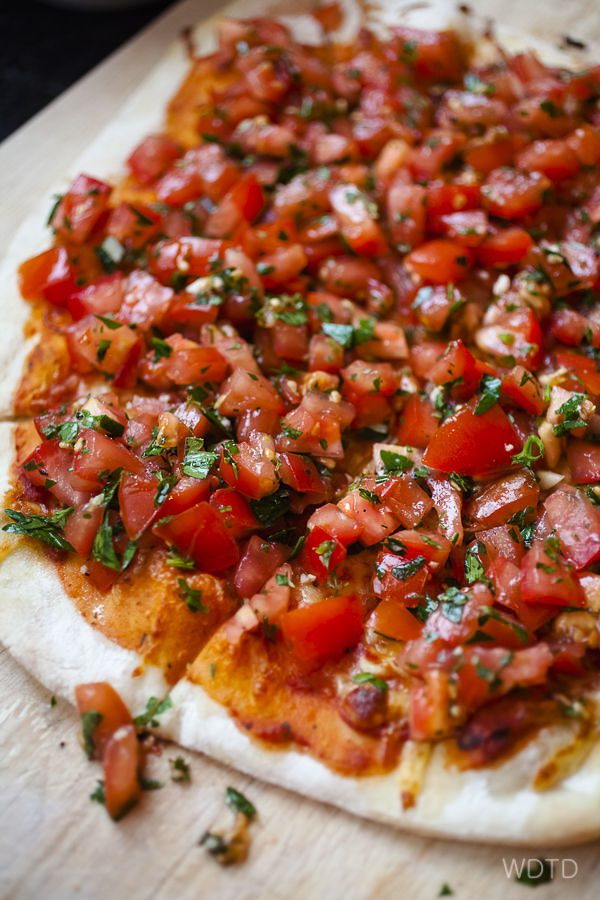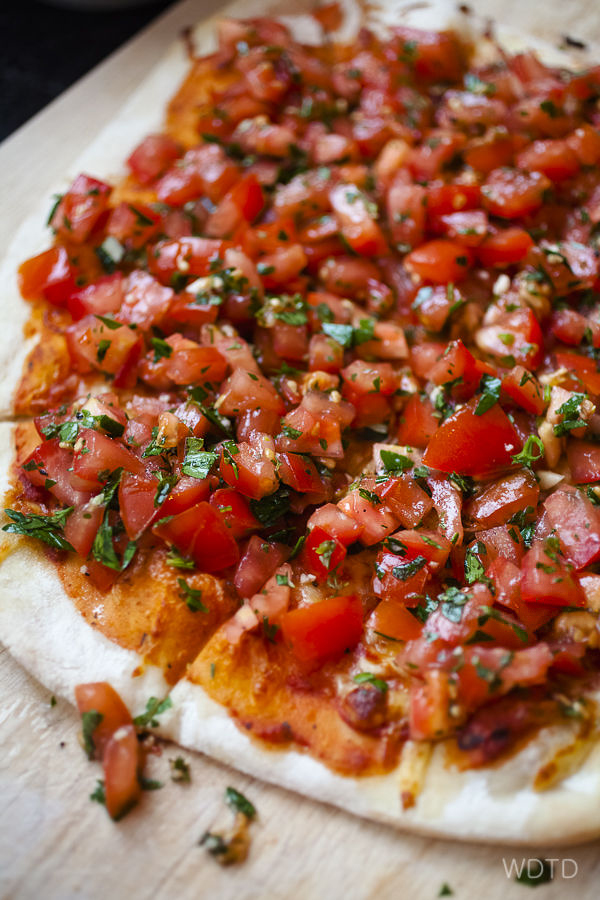 John's Pizza Base
Prep time: | Cook time: | Serves 7 Large Pizzas
400g Bakers flour
1 tbs of dry baker's yeast
350ml of room temperature tap water
A pinch of sweetener. I use raw sugar.
1 tbs of olive oil
1 tsp of fine salt
Plain flour for kneading
The flour makes a difference. High quality plain flour is totally awesome. 50/50 plain and wholemeal is a great low GI pizza too!
John: I like to prepare my dough early as I think longer proving time improves the base's texture. Ideally kick things off 3 hours before cooking time.
Gently add water to sugar and yeast in large bowl to make the starter. I never mix.
Let starter sit for 10 minutes.
Place Bakers flour, salt and oil in another bowl.
Add starter to flour mixed. Gently bring together with one hand without tearing at it. Don't play with it too much as long as there is no water left uncombined that is OK.
Tip contents of bowl onto a smooth surface liberally covered with plain flour.
Complete combining the mixture together and begin kneading.
Knead for 10 – 15 minutes. Avoid tearing the dough.
Place dough in a large bowl and cover with damp cloth or cling wrap for an 1 hour or more in a warm location in the house, away from drafts.
The dough should be at least doubled in size, punch down dough and fold in quarters. Cover and allow to prove again for an hour or so.
After dough doubles in size remove from bowl and gently stretch/tease on a flour dusted surface into a log and cut into 7 equal portions. Set aside portions and cover with a damp cloth for 30+ minutes.
Preheat oven to as hot it gets.
Roll out dough to desired shape on a liberally floured surface. Thin is Authentic! Feel free to handle or throw the dough during this process as this stretch's the dough naturally and adds the X factor!
Rub olive oil over thin metal baking sheet and place base on.
Top with desired topping (John's favourites are garlic + parmigiano + parsley + sesame seed and freshly chopped tomato, garden herbs + garlic mix topping) and place in oven up high – top quarter of oven.
Watch pizza in oven like a hawk and check base for crispy finish.
John: I don't rate stone pizza bases at all. A stone oven is a different thing altogether. A hooded BBQ makes the great "rustic" pizza. Place a couple bricks on plates of BBQ oven and cook pizza on that. Makes amazing bread too! Aussie it up with the BBQ.