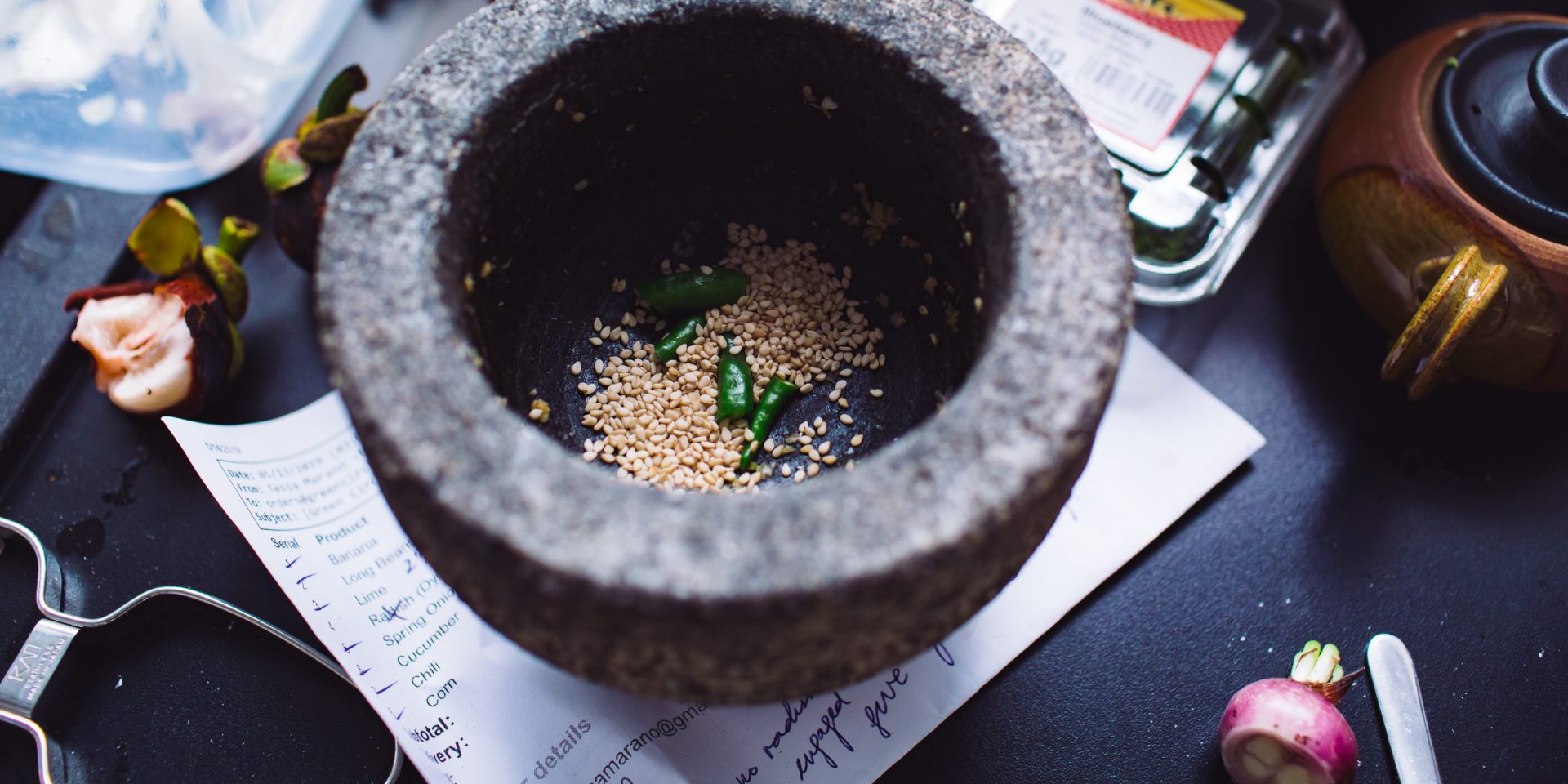 Tessa works in fundraising for 1 Million Women – a global movement of women acting on climate change through the way we live. She welcomed me into her home in Singapore and we talked about eating sustainably, composting and managing waste.
"In my everyday life I try to make decisions that are sustainable for our planet – from the clothes I wear, to what I eat and how I get around. I have found this challenging, especially when I made the move to Singapore in 2017. A lot of the food in Singapore is imported which means it comes with several food miles attached to it as well as a lot of plastic packaging. So when I moved I had to start from square one and figure out where to get vegetables that are plastic-free and locally grown. I'm still figuring all this stuff out – it's definitely a learning curve. Luckily, I've found some good vegetarian places to eat at and a local farm from which I get my vegetables. They send the veggies to me and I give them my food scraps to send back to the farm. They put them in their compost and return them to the land."
Our planet is on the brink of collapse and I couldn't agree more with Tessa's lifestyle approach. Recently 1 Million Women launched a challenge of 21 Days of Action to go either plastic free, car free, or meat and dairy free. Hopefully this challenge will become a part of your new lifestyle after it passes the 21 days.
If you plan to take on the meat free challenge, try this signature Singaporean dish created by Teochew people who reside in Singapore from China. The dish is called Chai Tow Kway made of grated daikon and traditionally steamed with preserved chinese sausage and dried shrimp but Tessa here has made a vegetarian version with marinated shiitake mushroom and it is just as scrumptious!
Tessa's love for Asian food started when she was a teenager growing up in Eastwood, Sydney. A hub for both Korean and Chinese population and the town is filled with tasty eateries.
Home is
Singapore and Sydney
Family origin
Mum's family is Sicilian and Dad is American (Italian/German descent)
I can't live without
Food
Occupation
Fundraising coordinator for 1 Million Women
Dream Job
I love what I do now, but if I had to go with something different, perhaps Astronaut - I've always wanted to go to space
Currently I'm obsessed with
Liu sha bao (Salted egg yolk custard bun)
Childhood taste
Donuts (still applies)
I will always have in my pantry
Soy sauce and tinned tomatoes
I learnt to cook from
My Mum
Currently I'm listening to
The podcast - Ladies, We need to talk
One day I must visit
Antarctica
Go to meal
Veggie lasagna layered with grilled zucchini and eggplant
I am really good at
eating food that's on the verge of going off
The unforgettable meal
It would have to be a Moroccan feast my friends and I had on Paradise beach, Asilah - consisting of tagine, couscous and a large spread of salads. The restaurant was right on the sand so we were able to swim in the ocean and bathe in the sun as we waited for the cook to catch a fish for the tagine
My piece of Sydney
Royal National Park
Who does the dishes
Whoever doesn't cook - it's an unspoken rule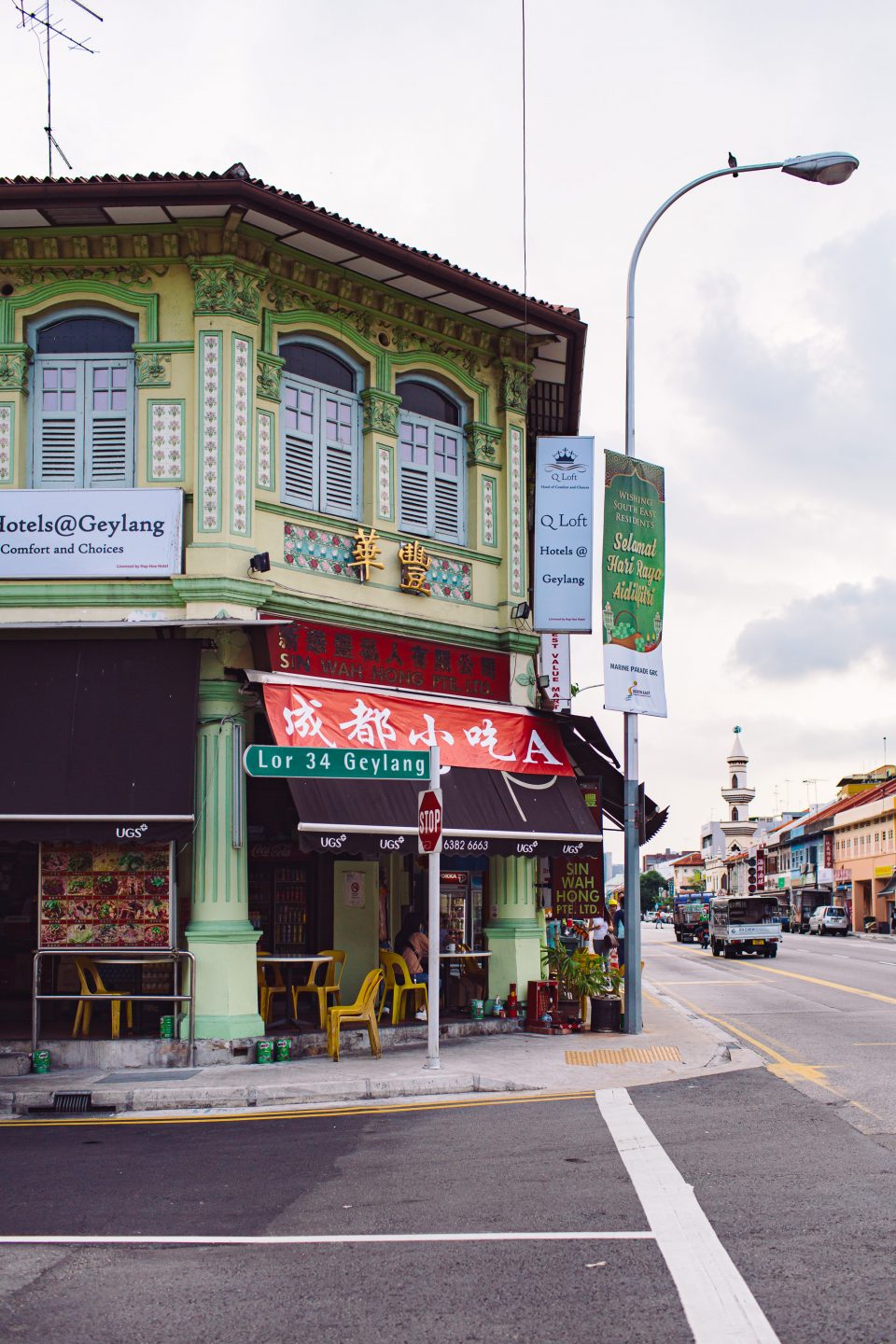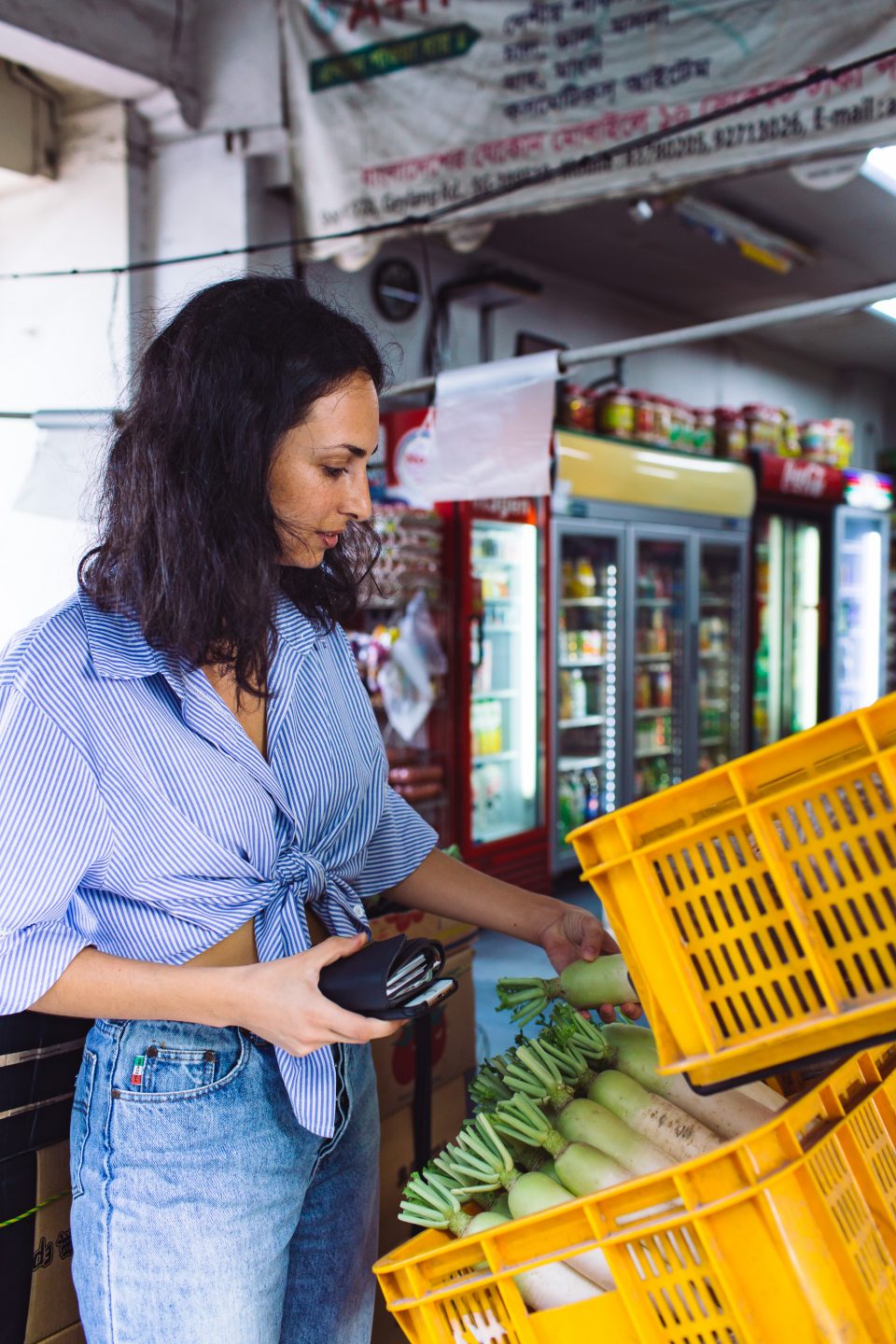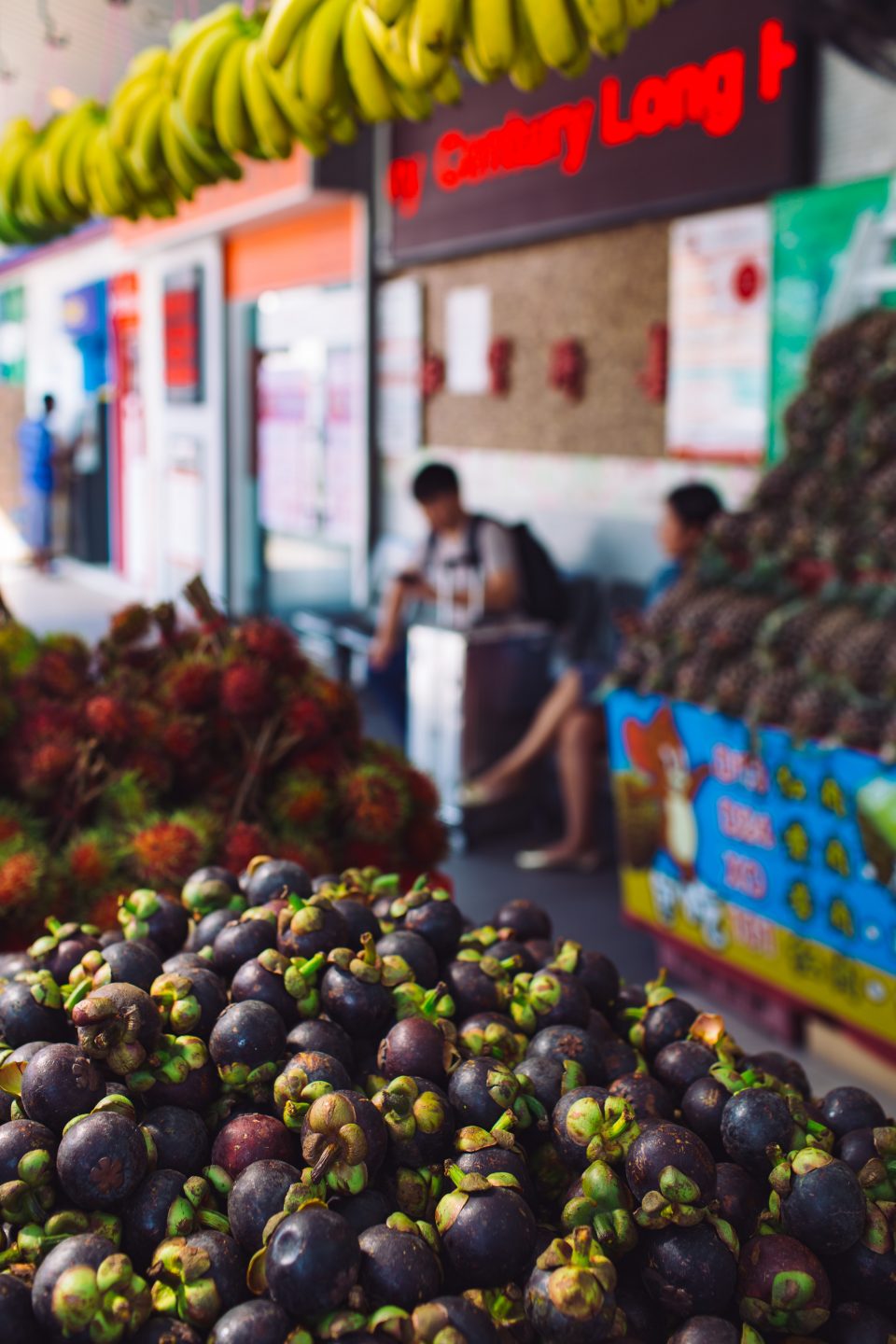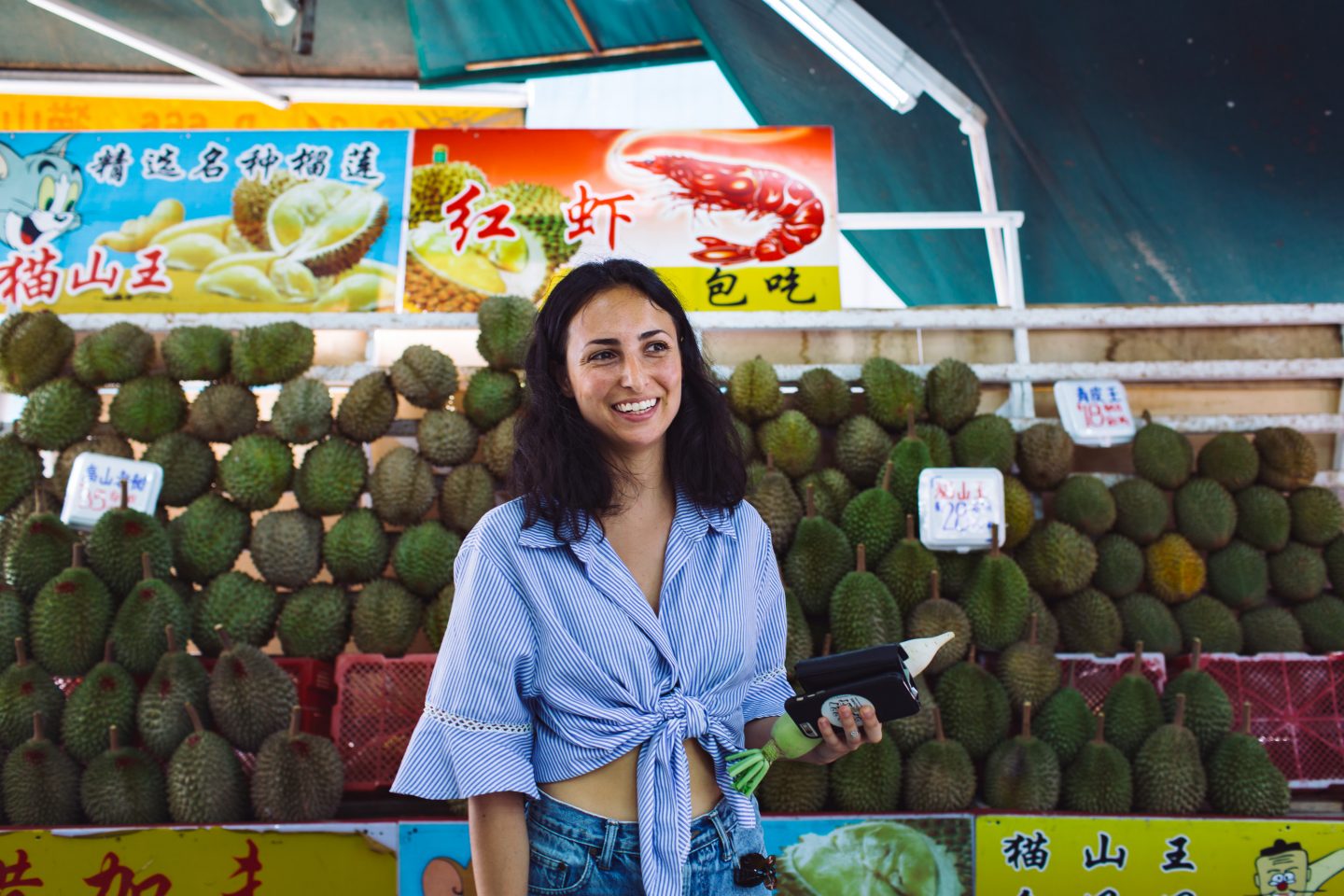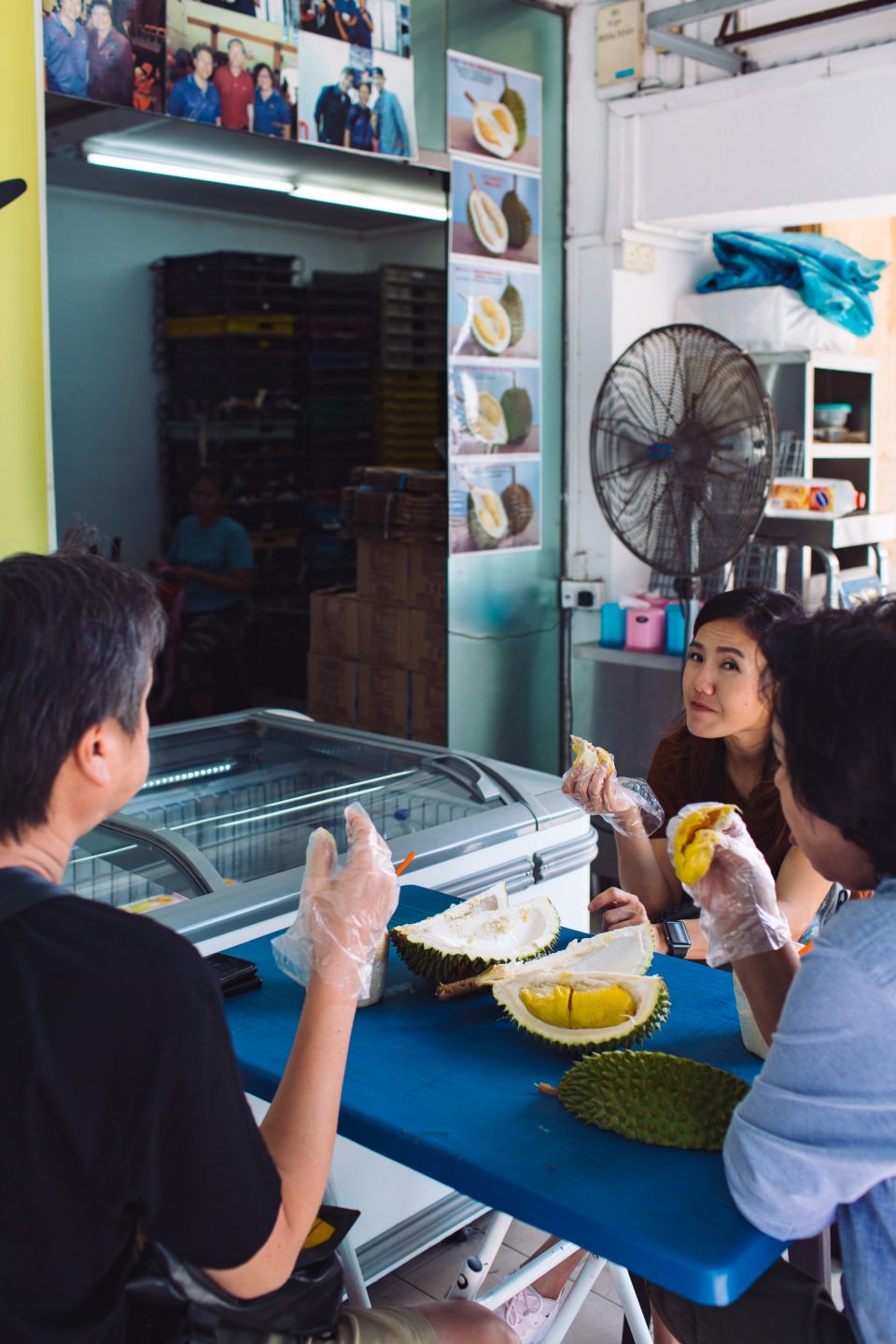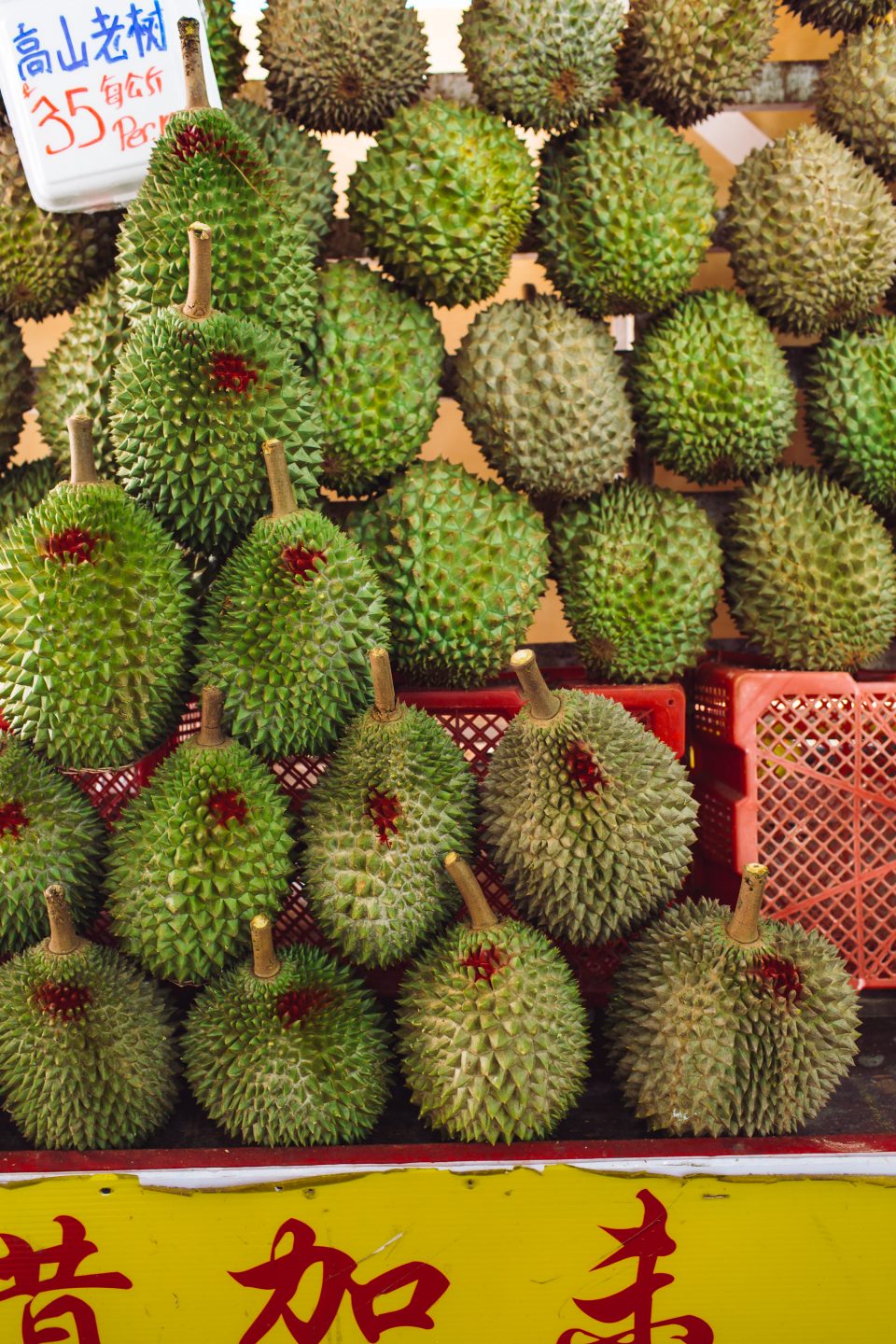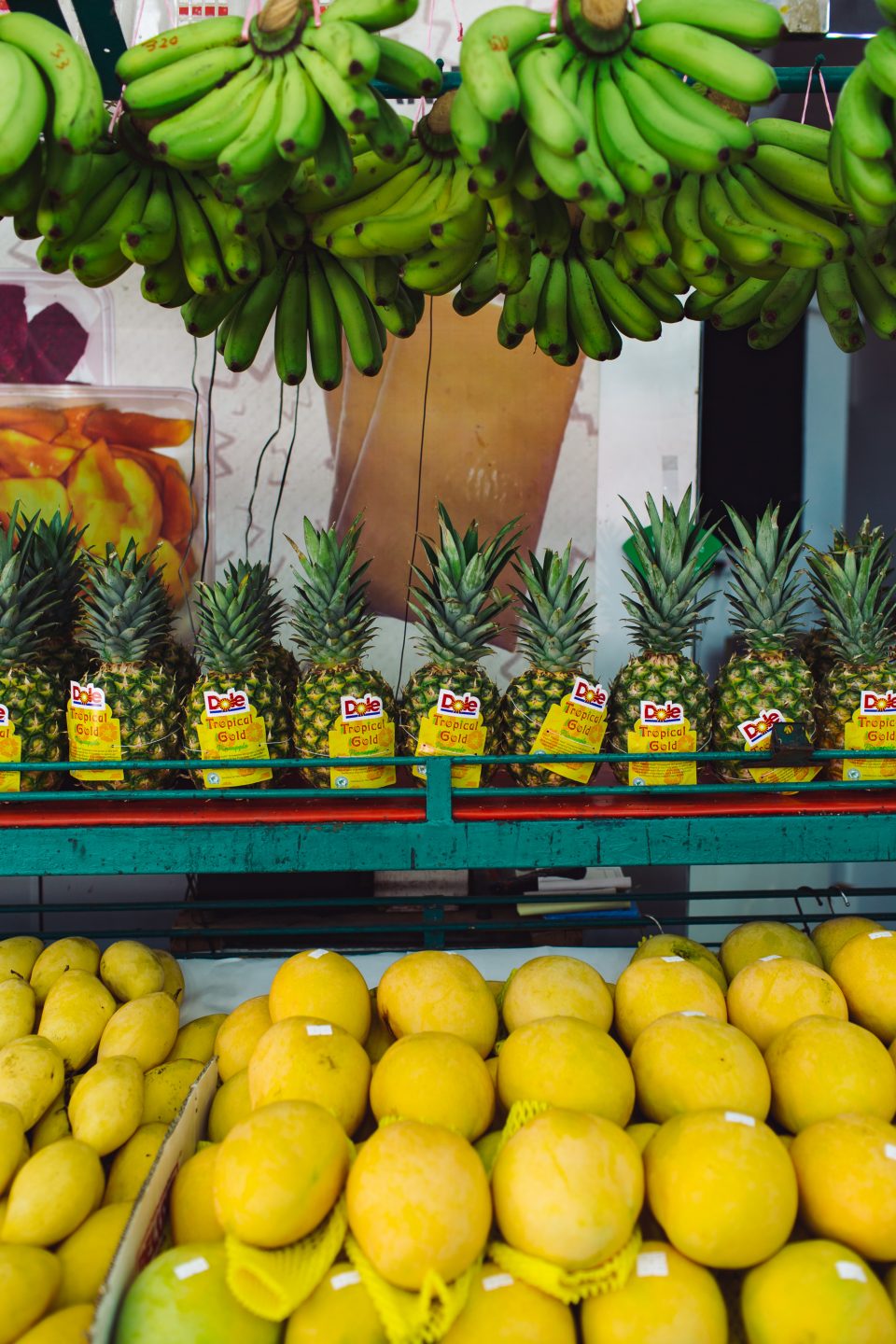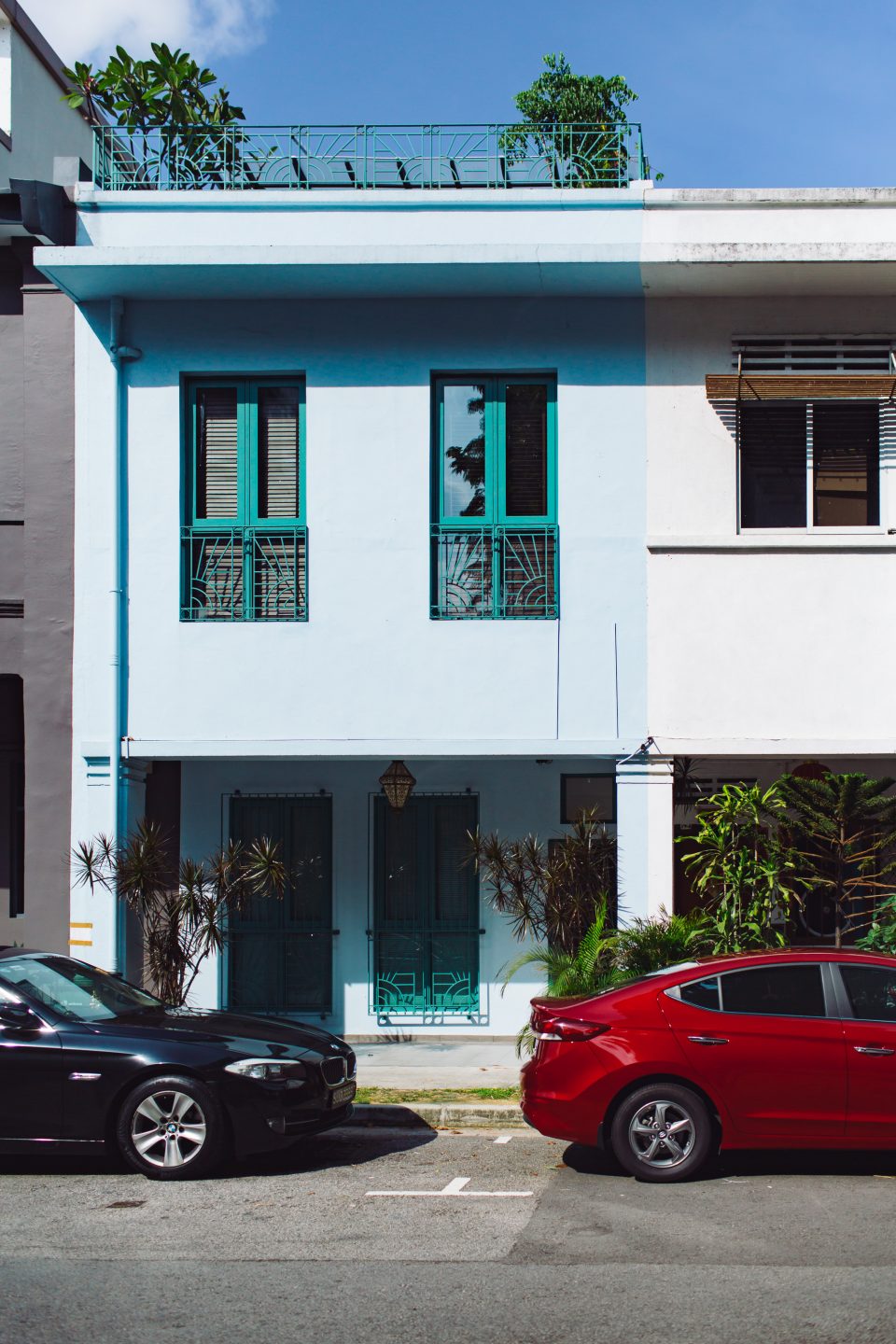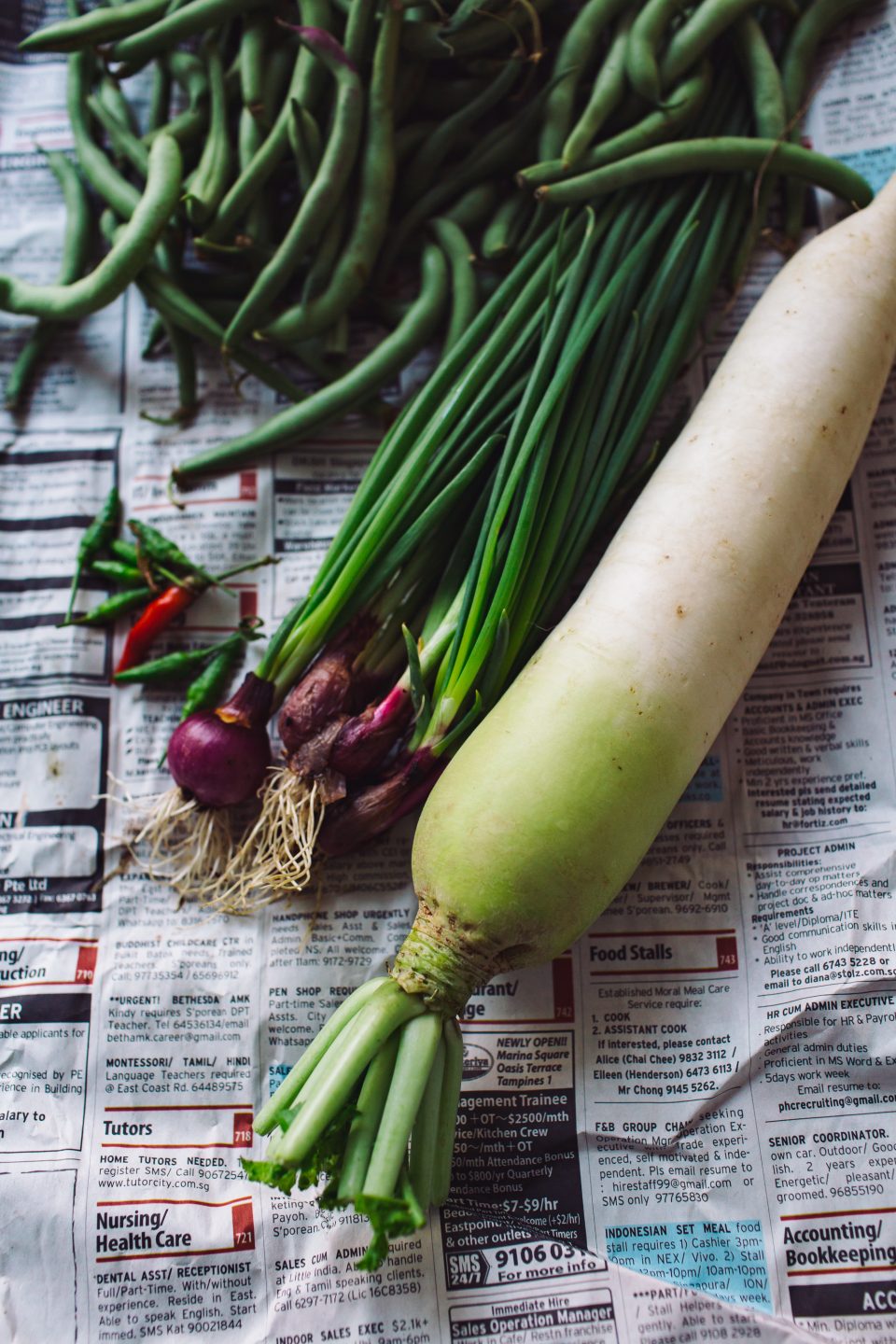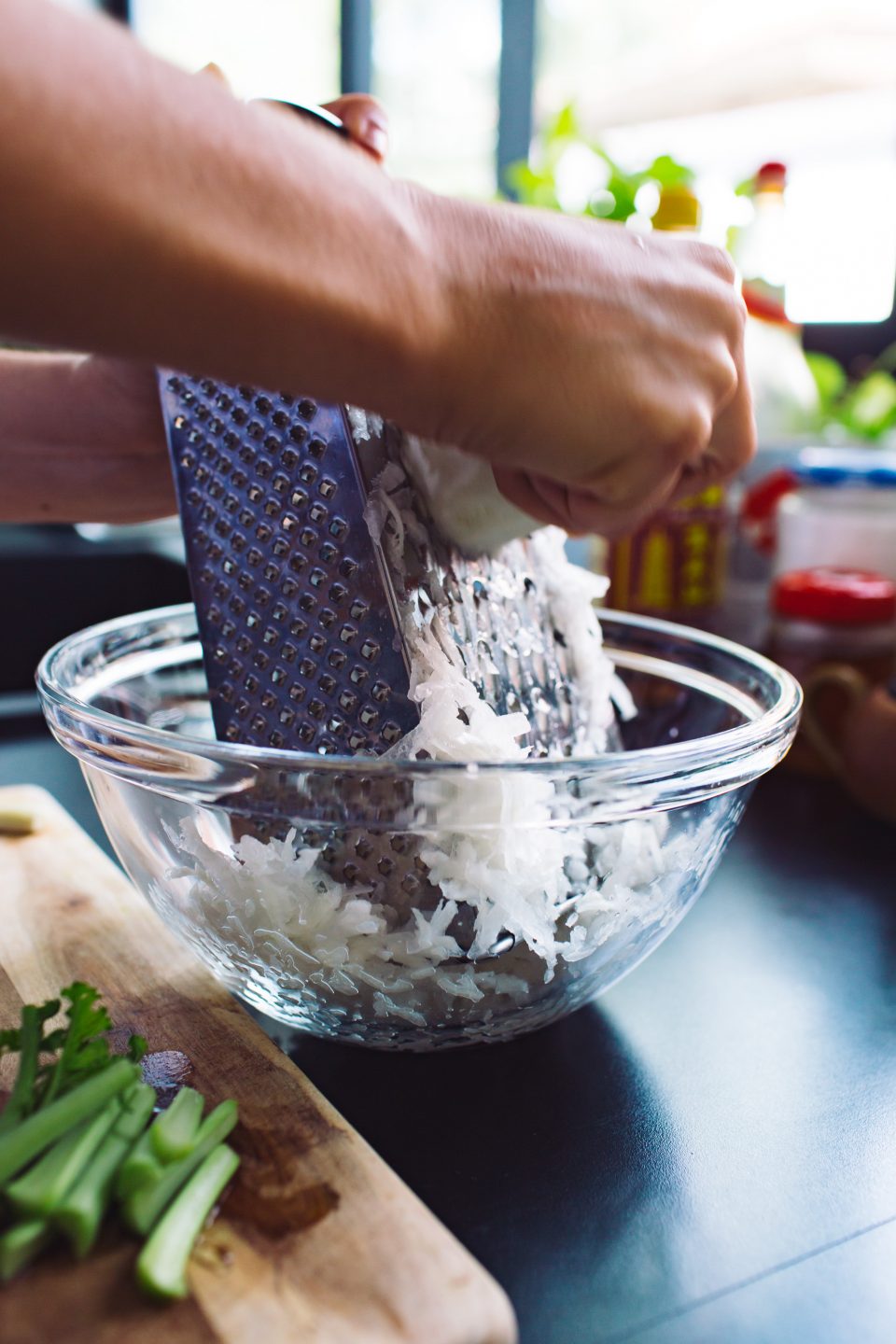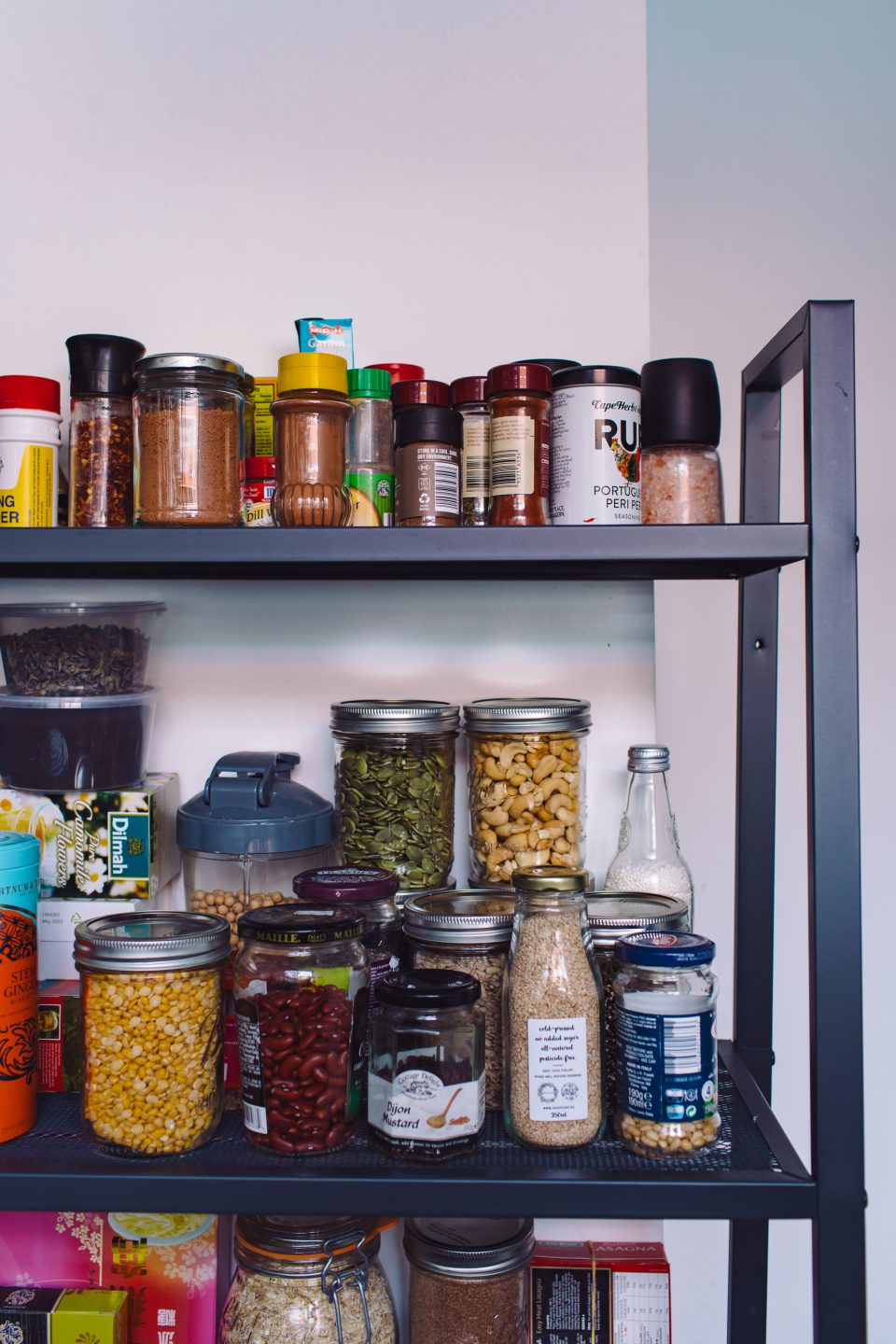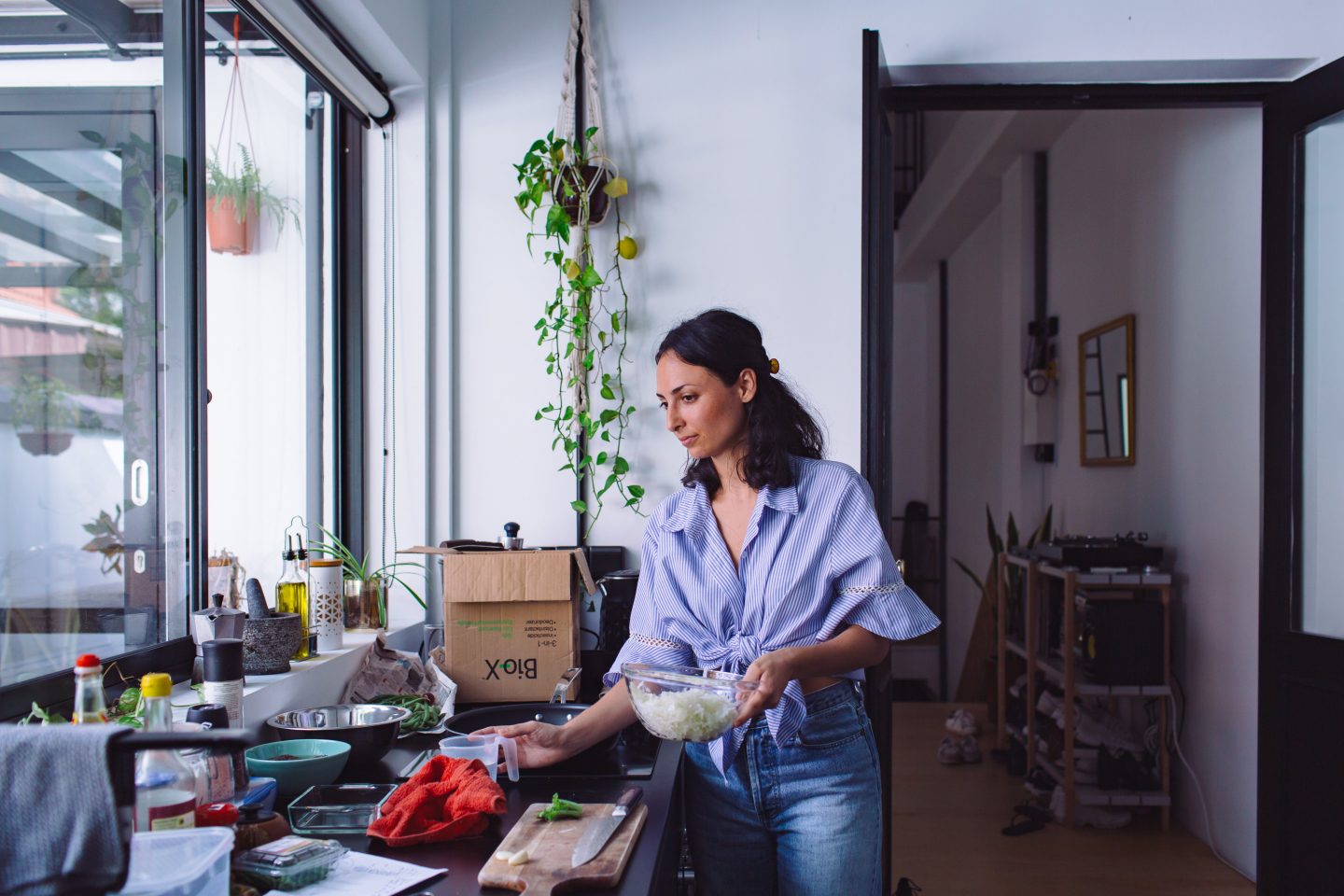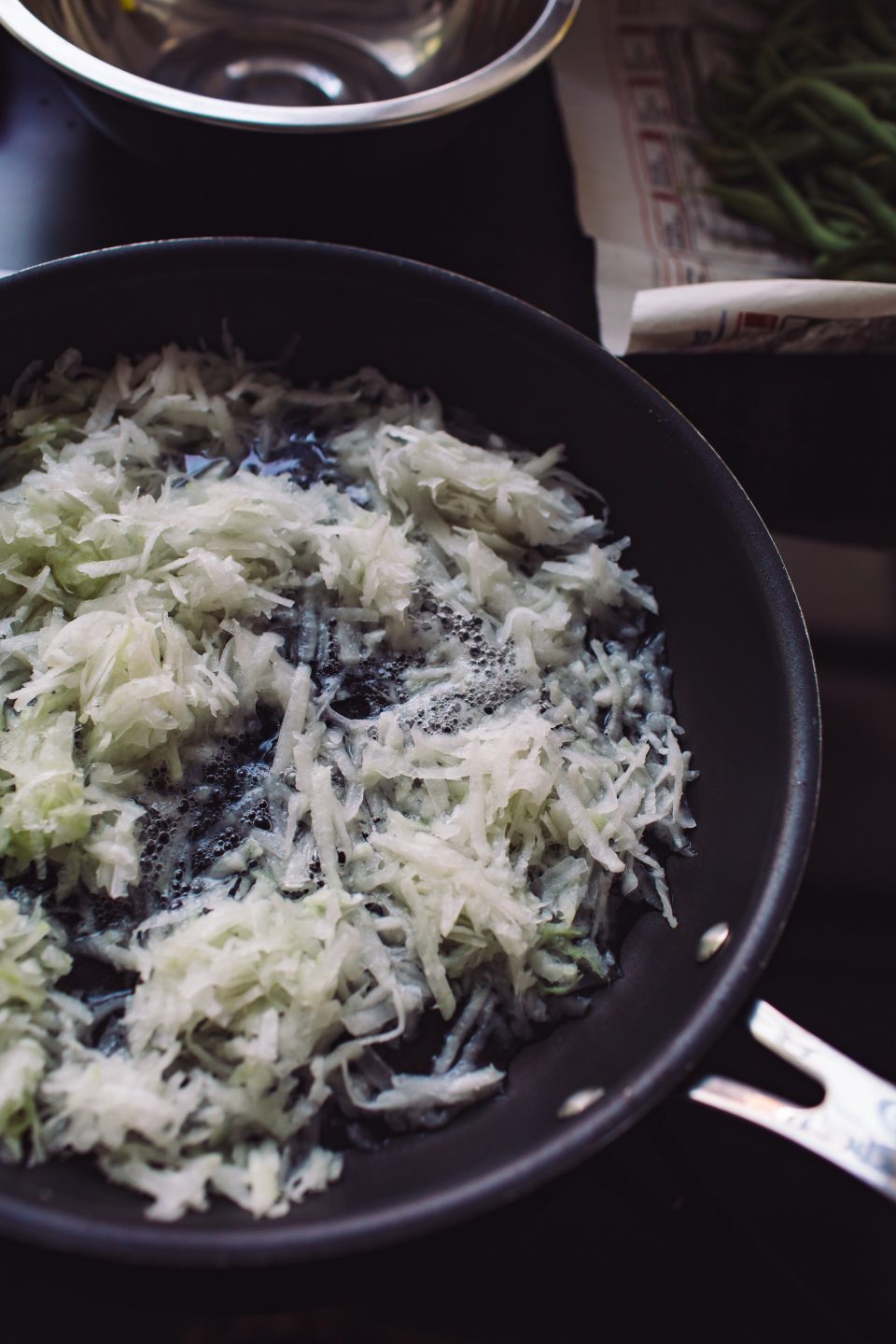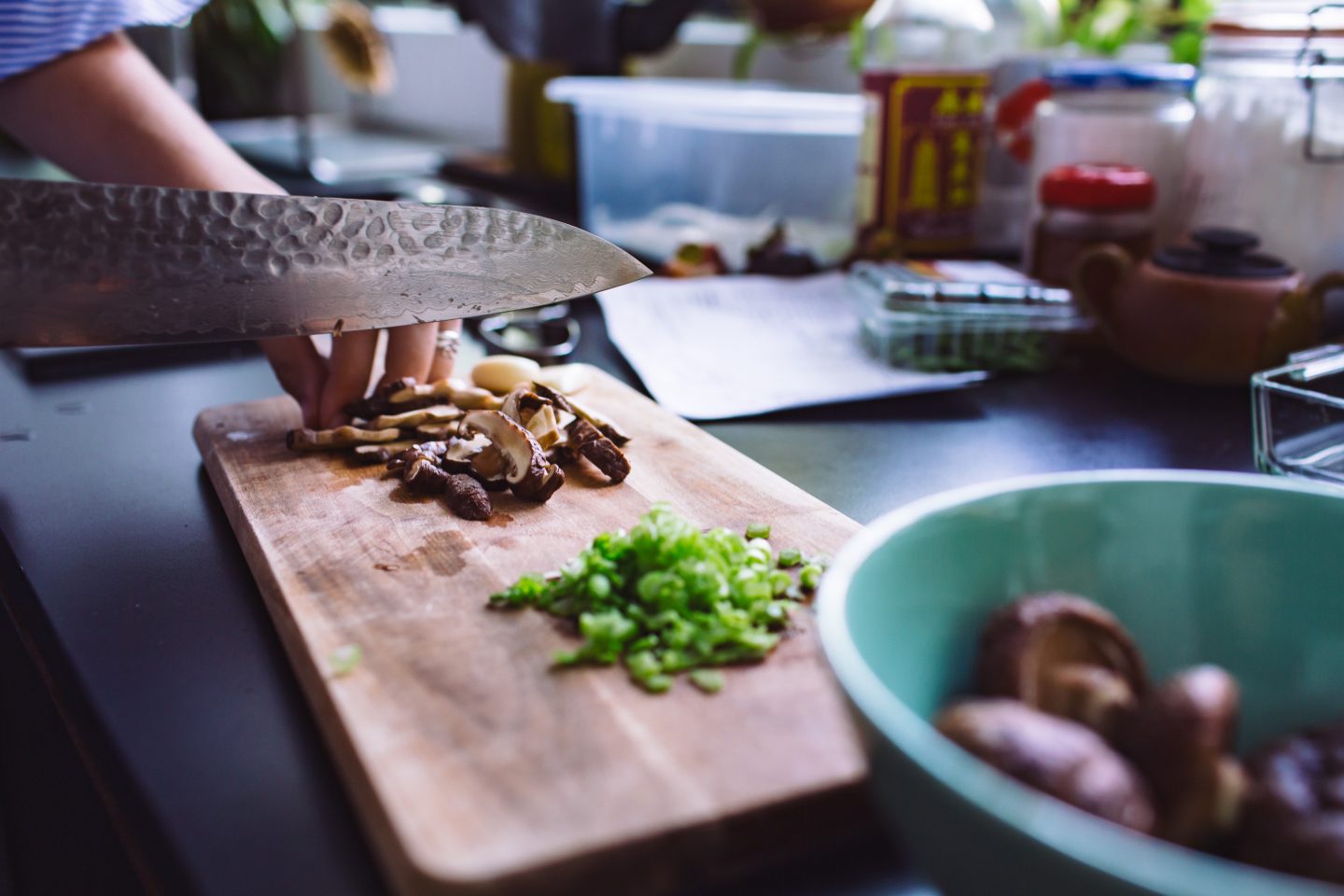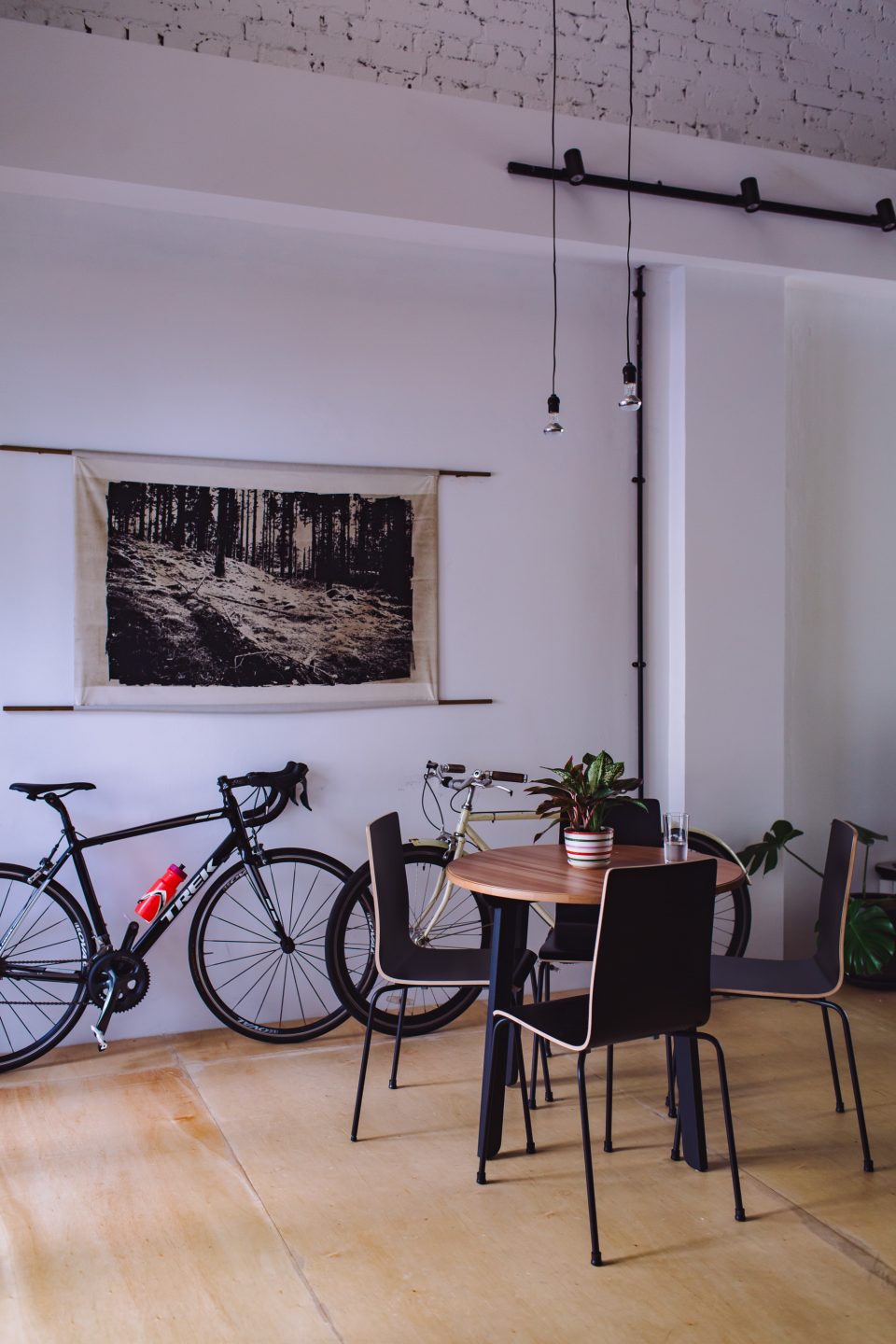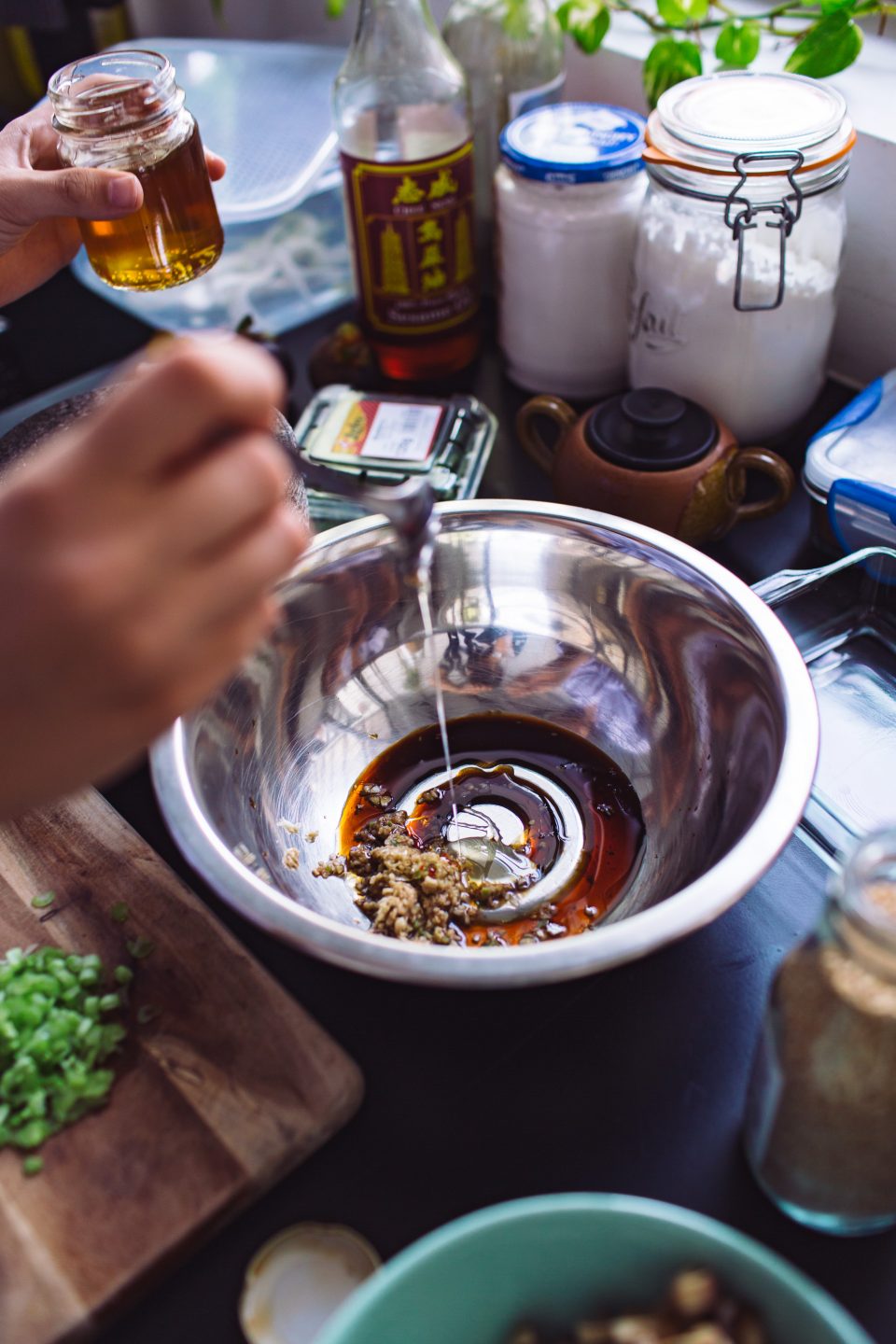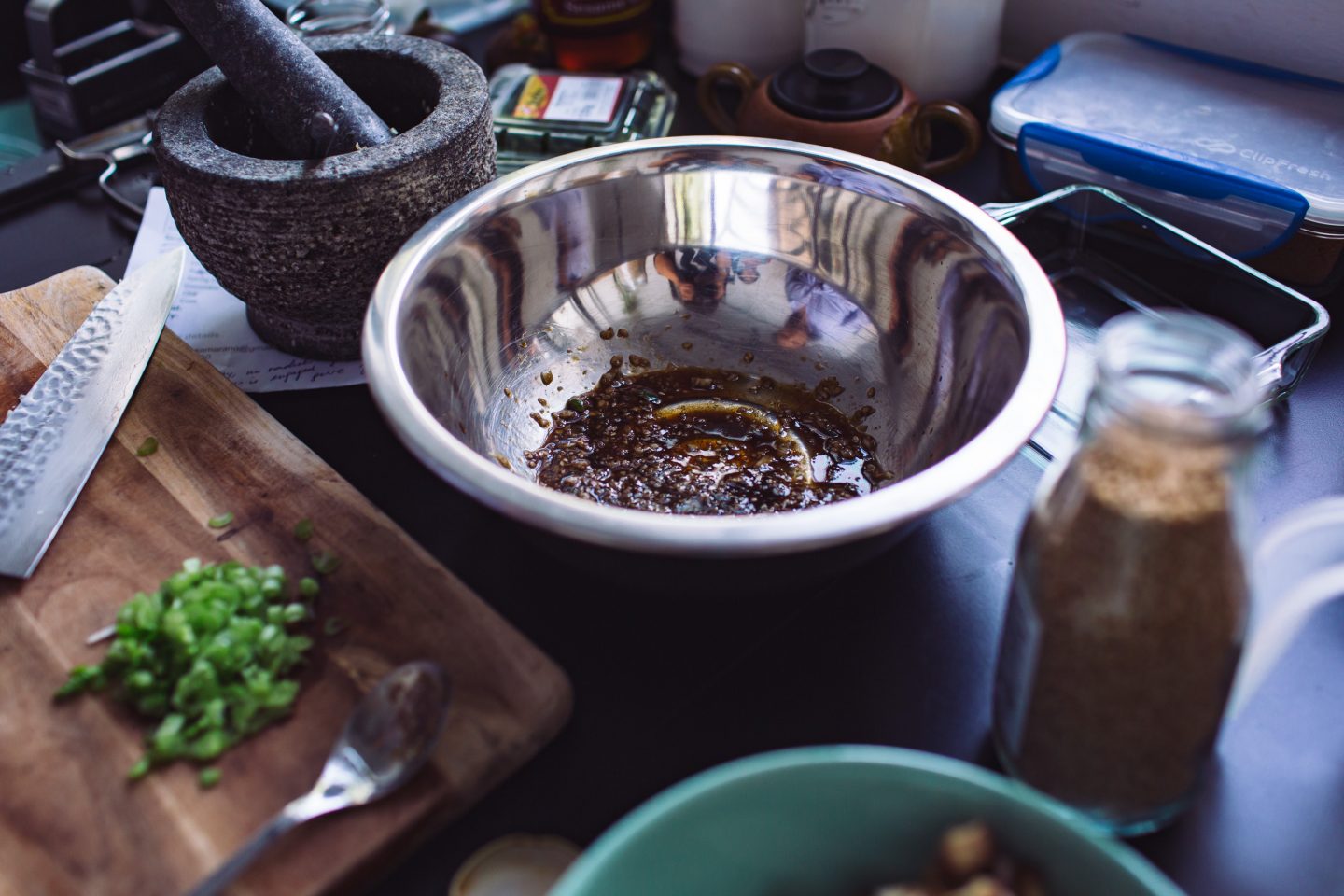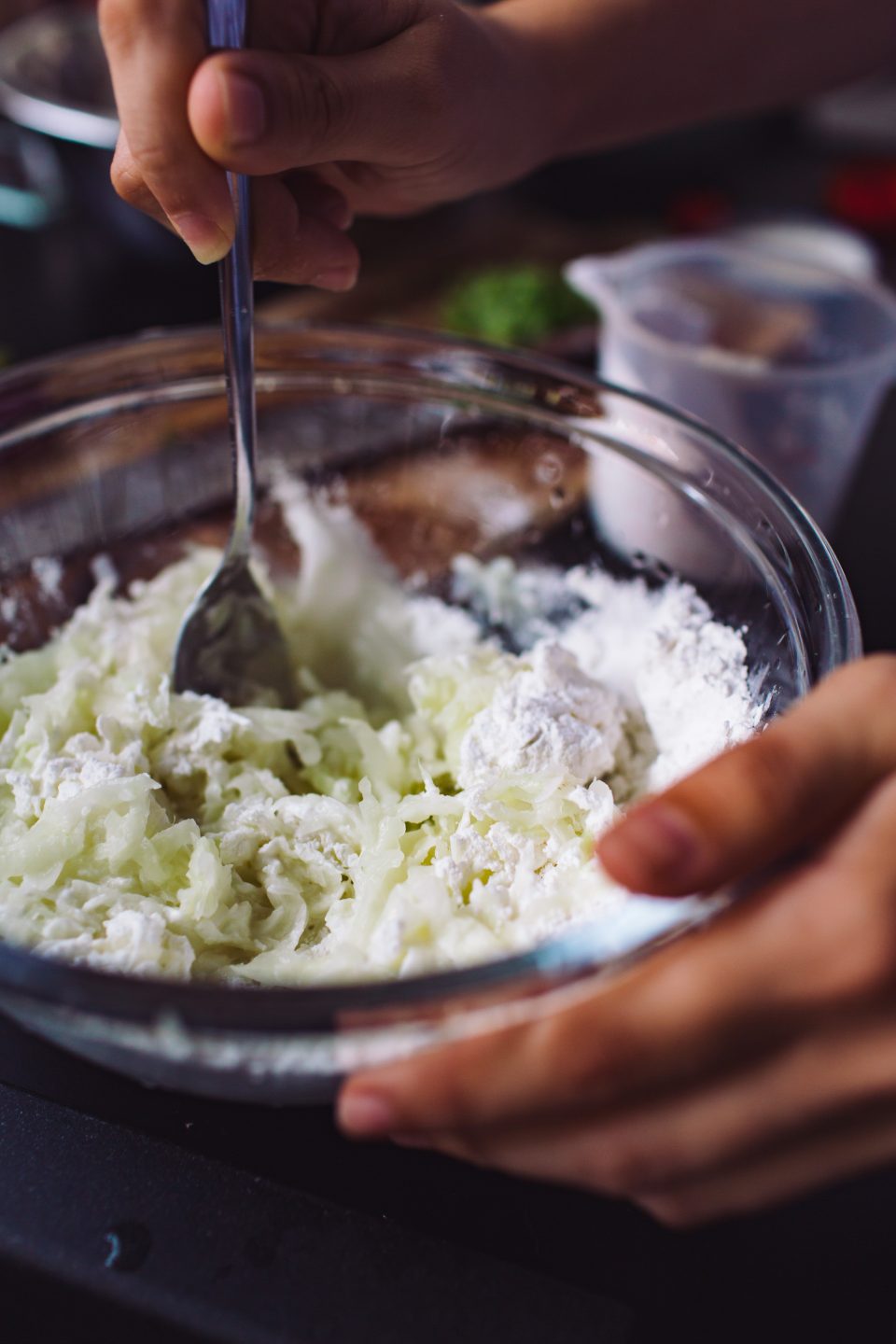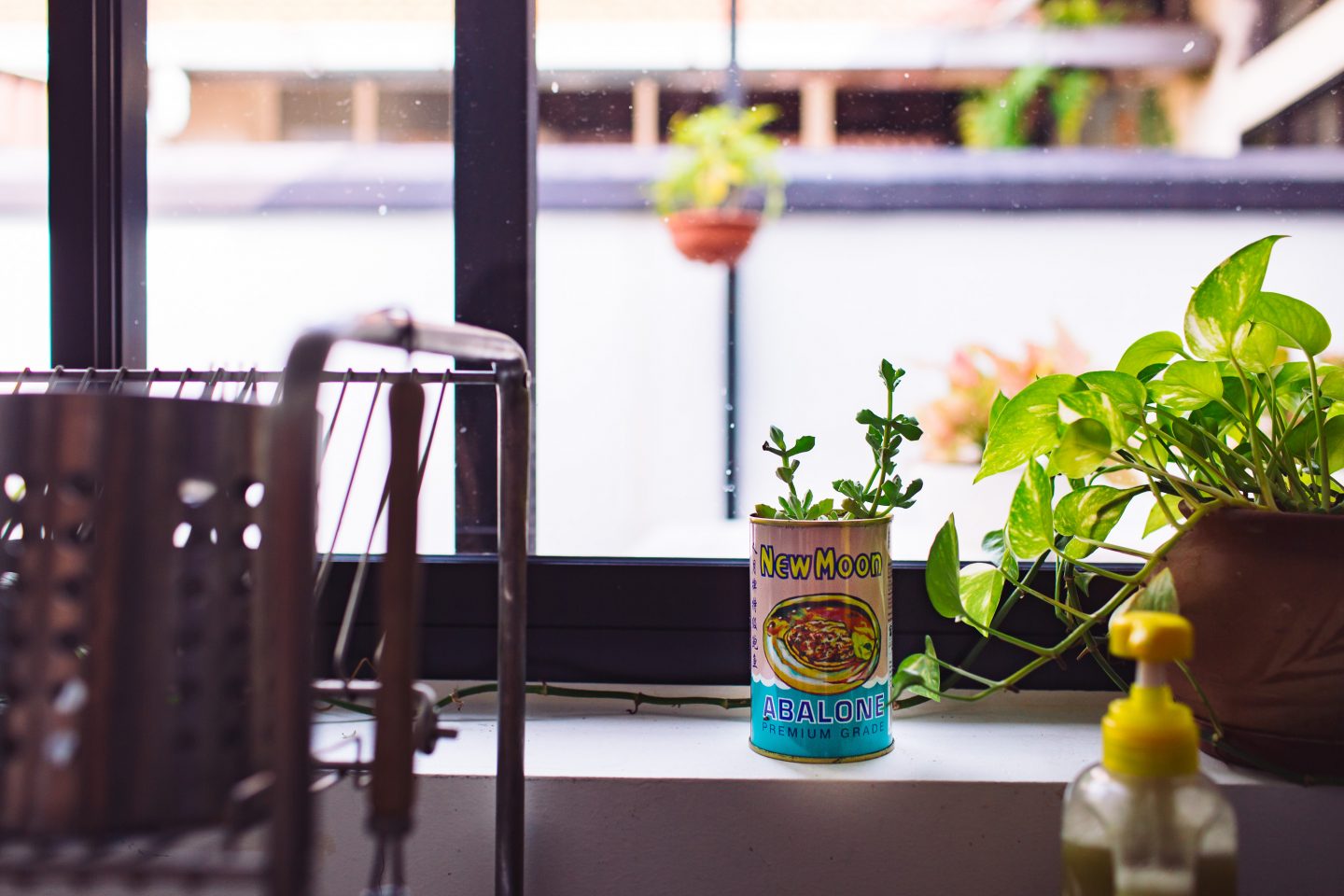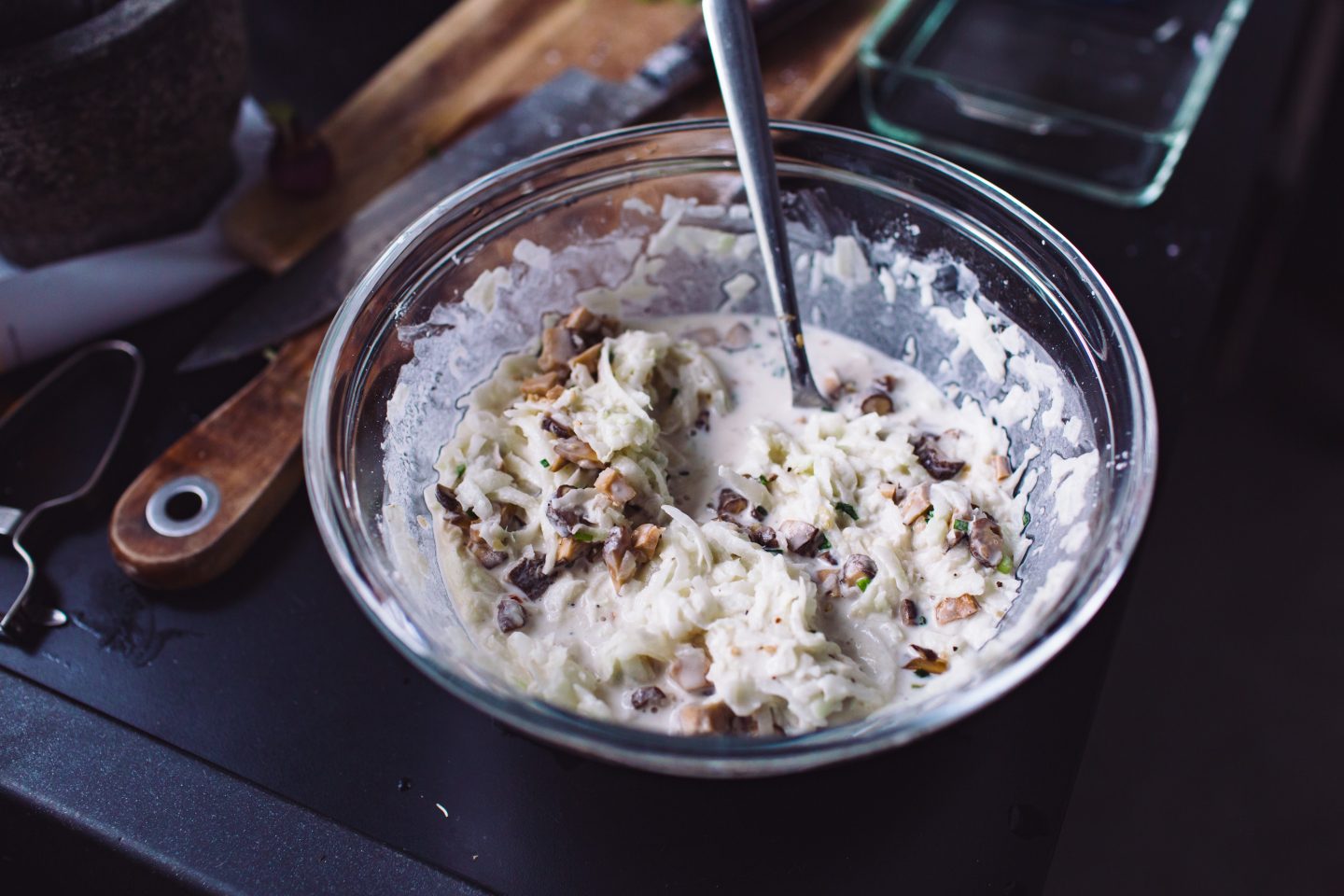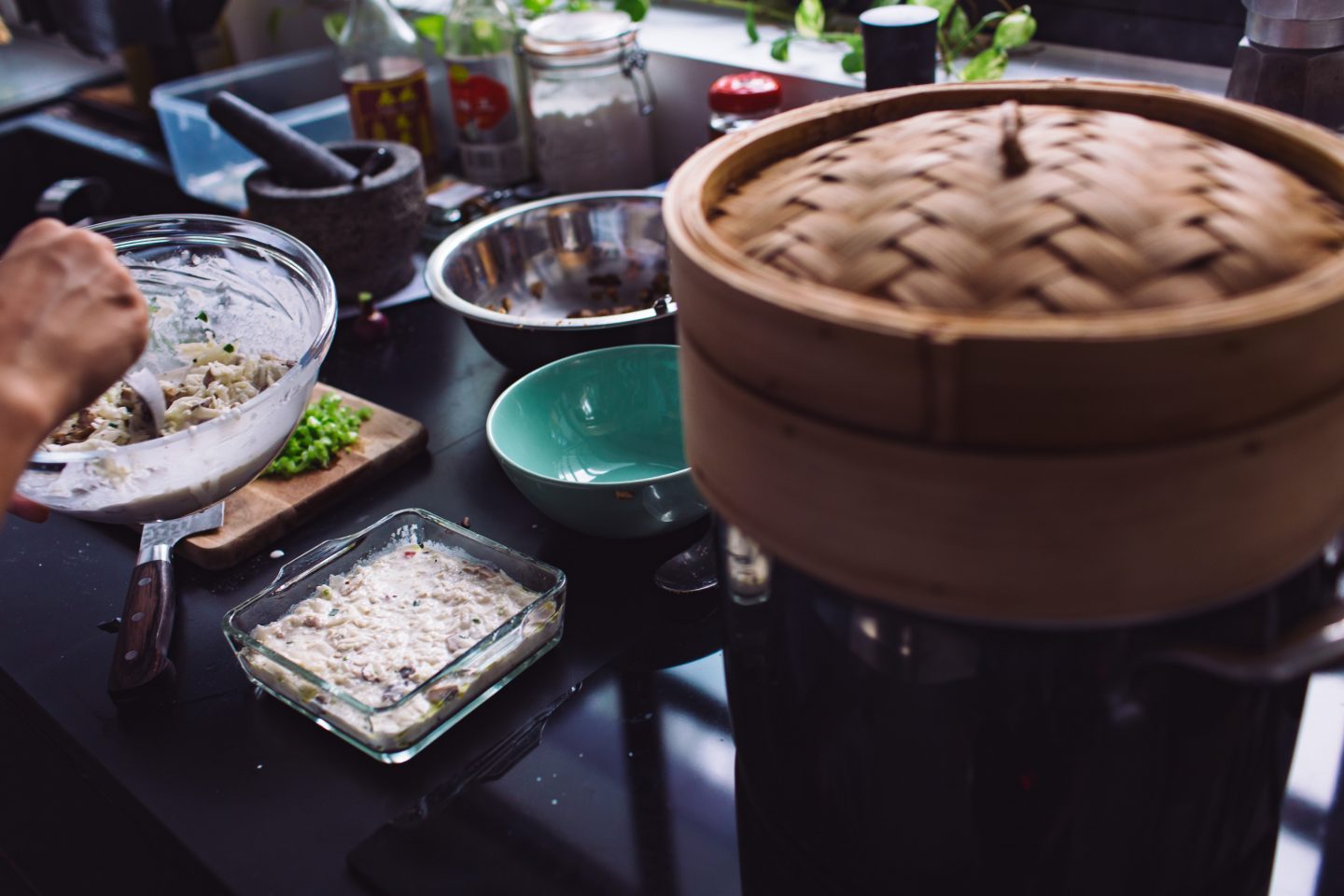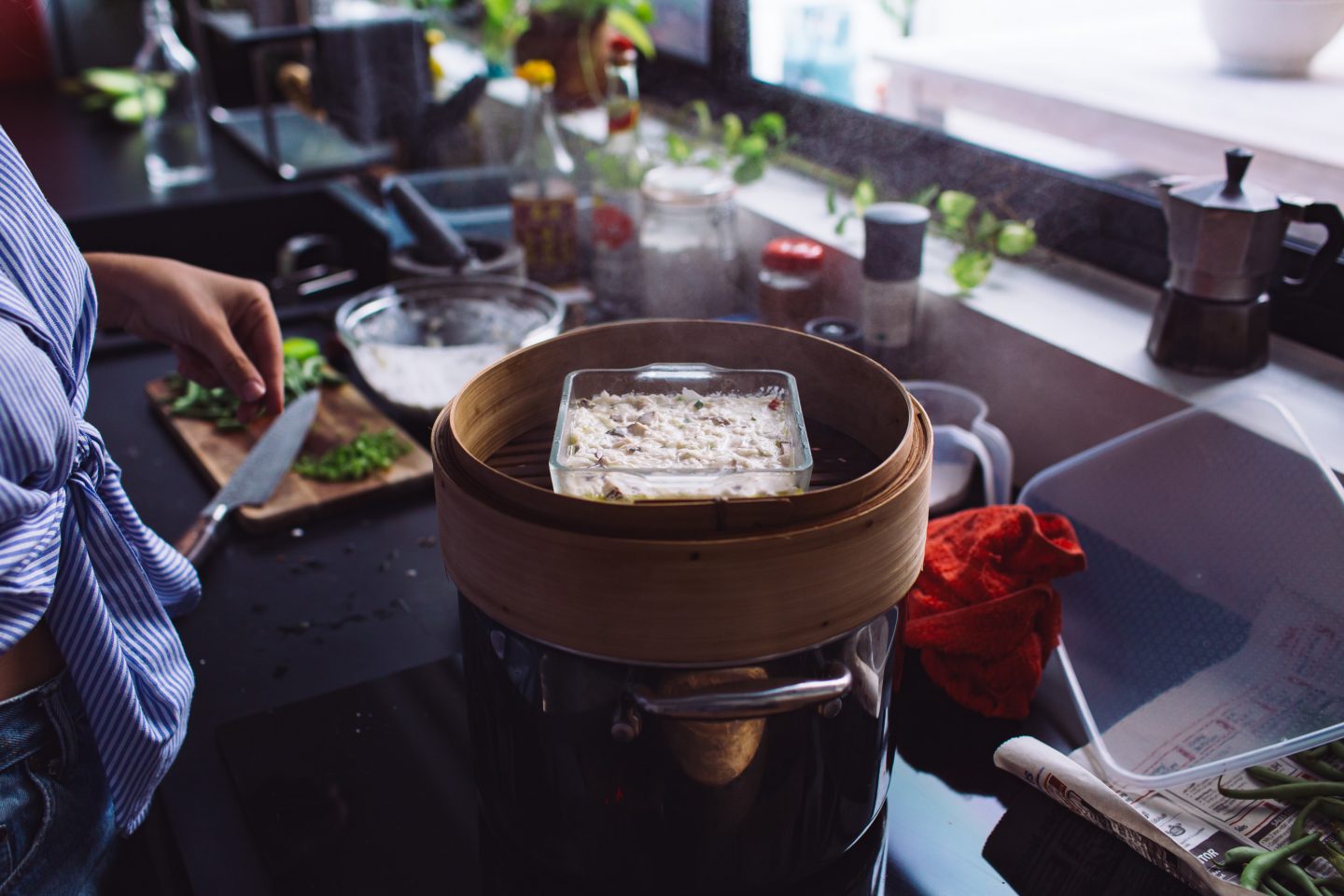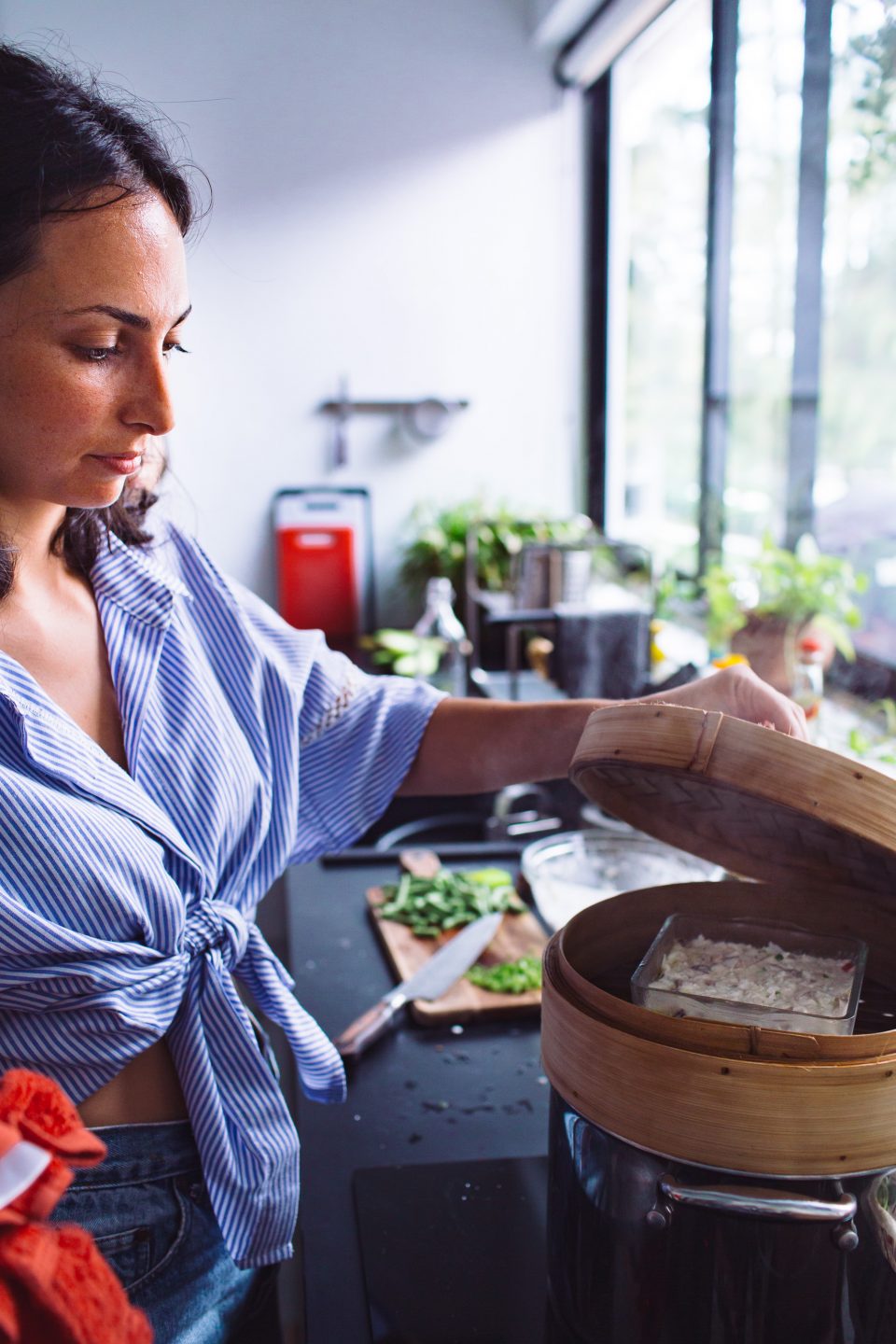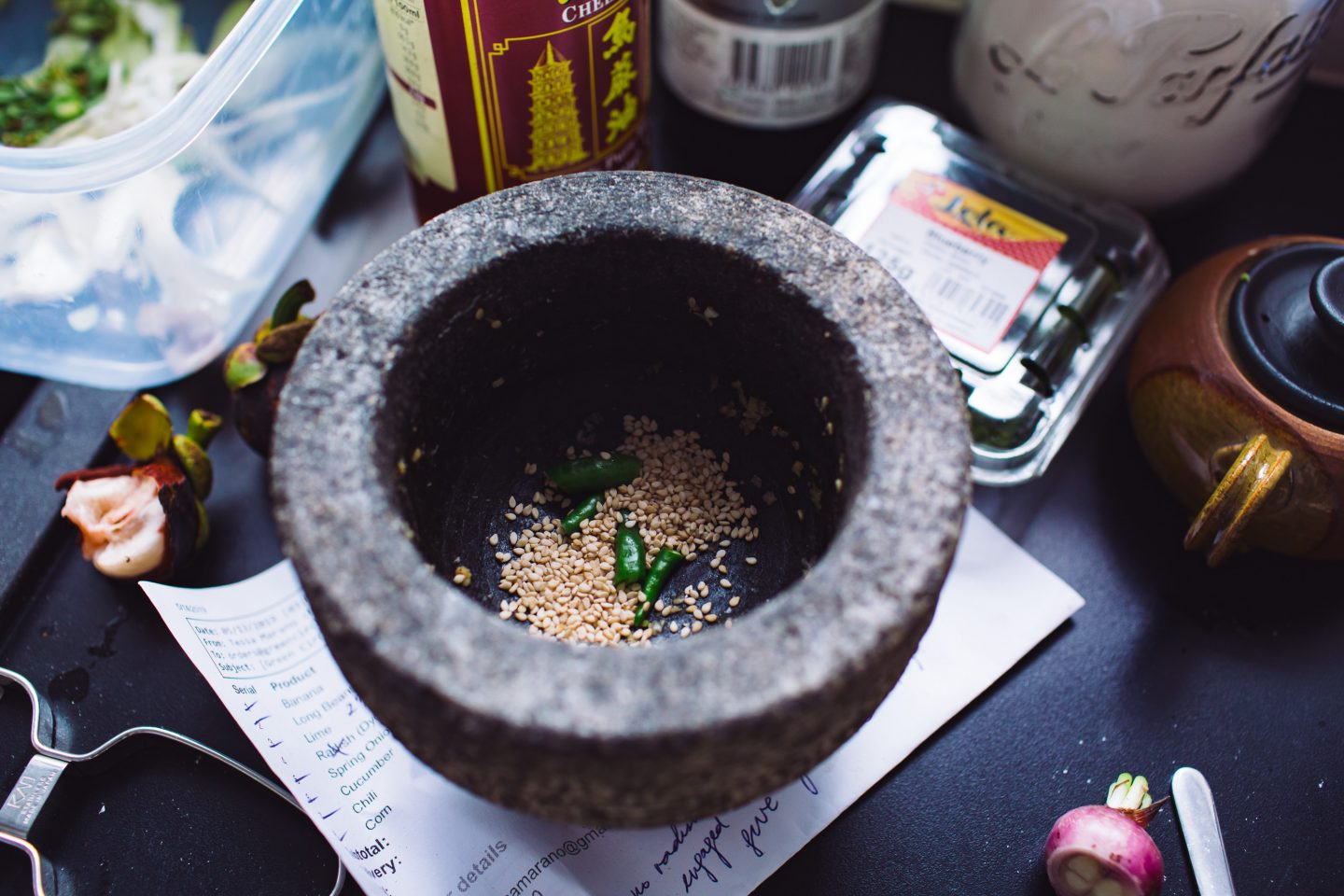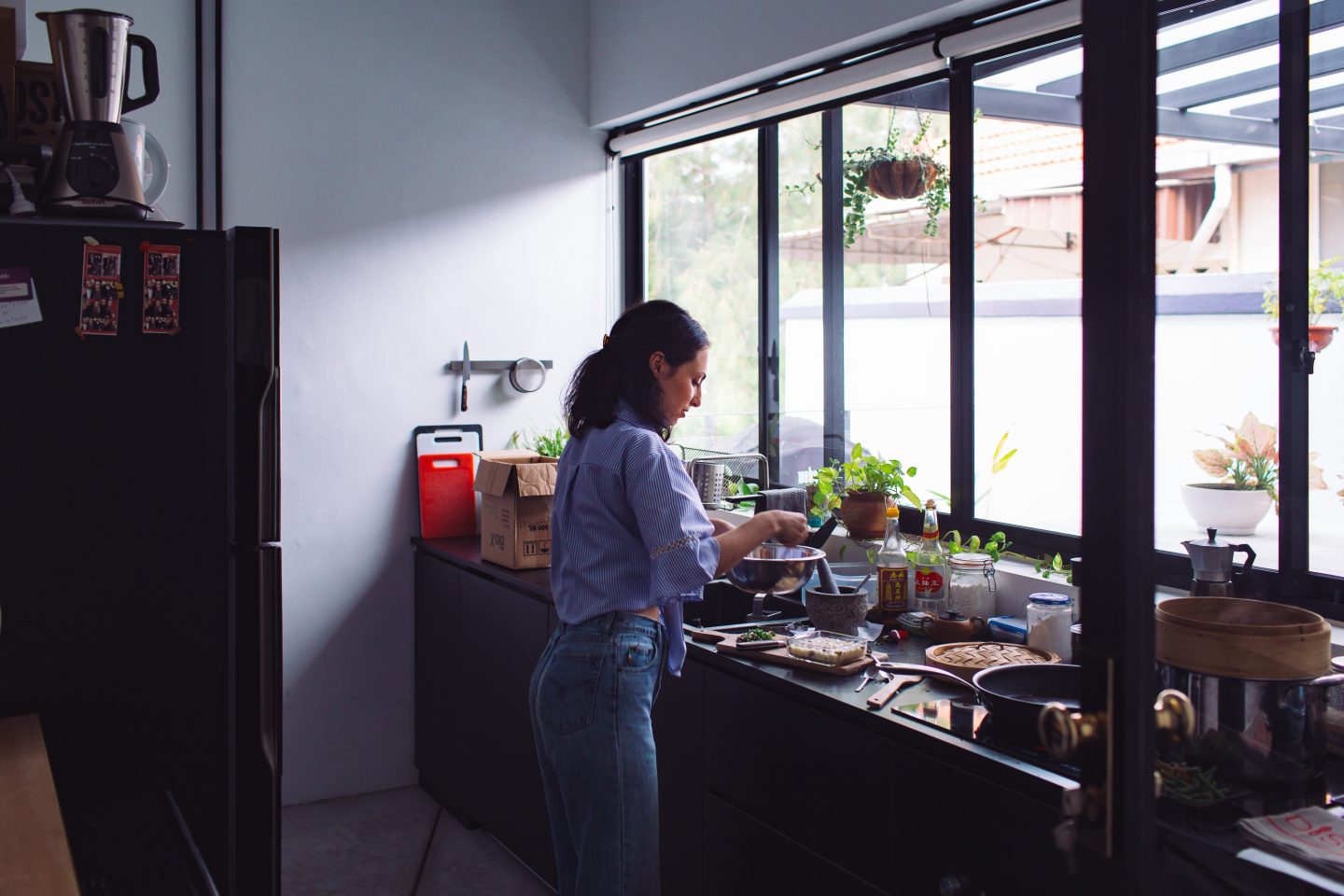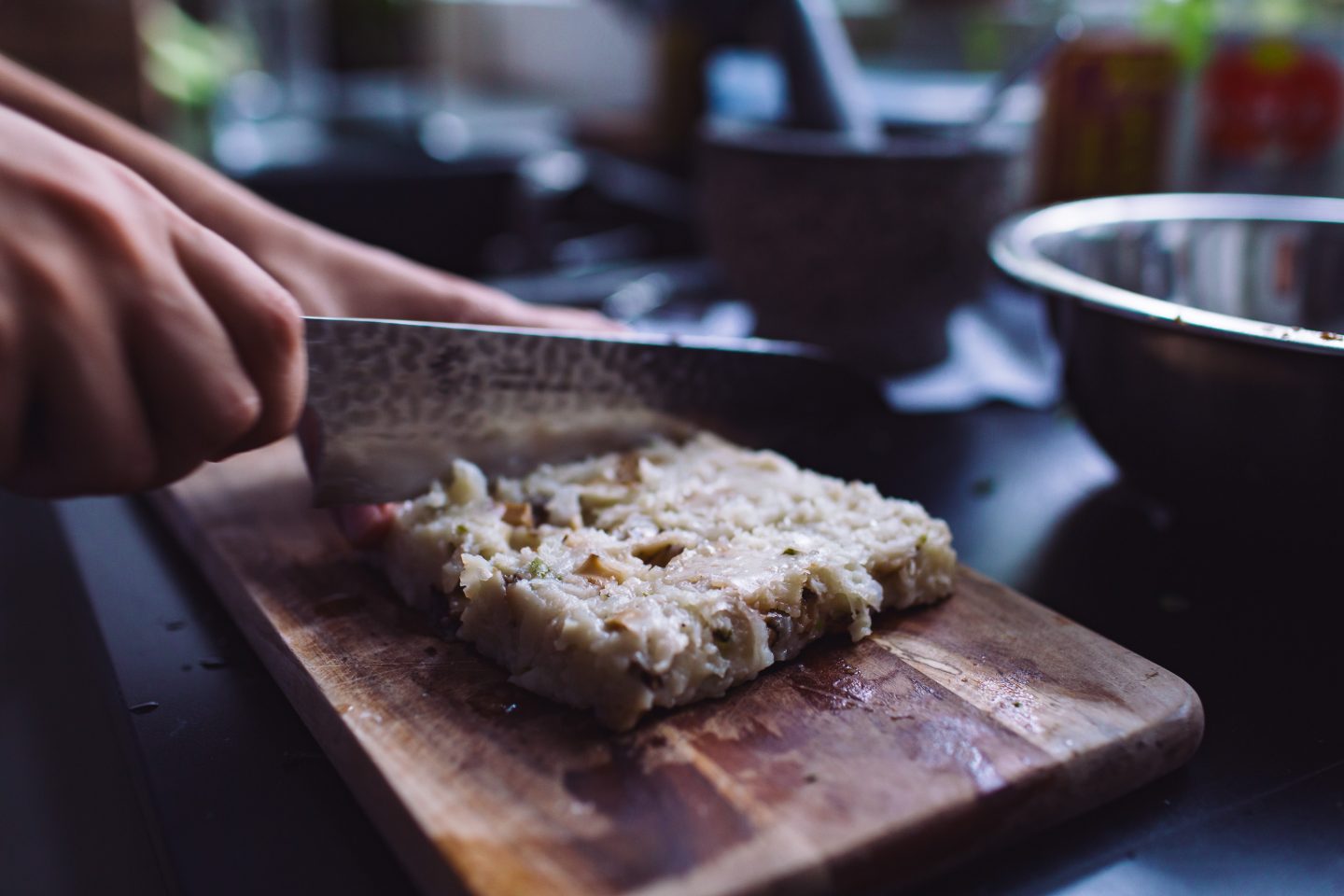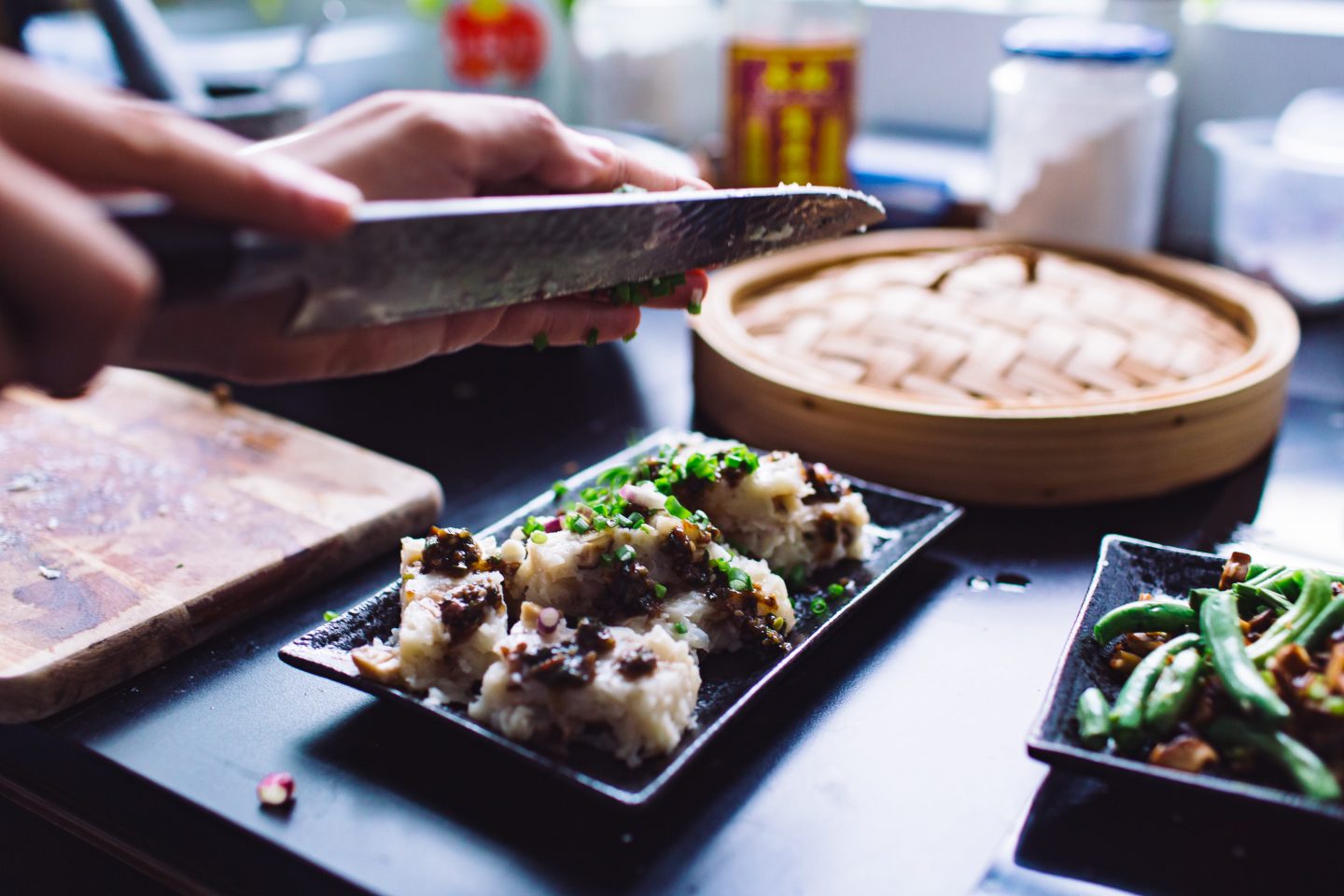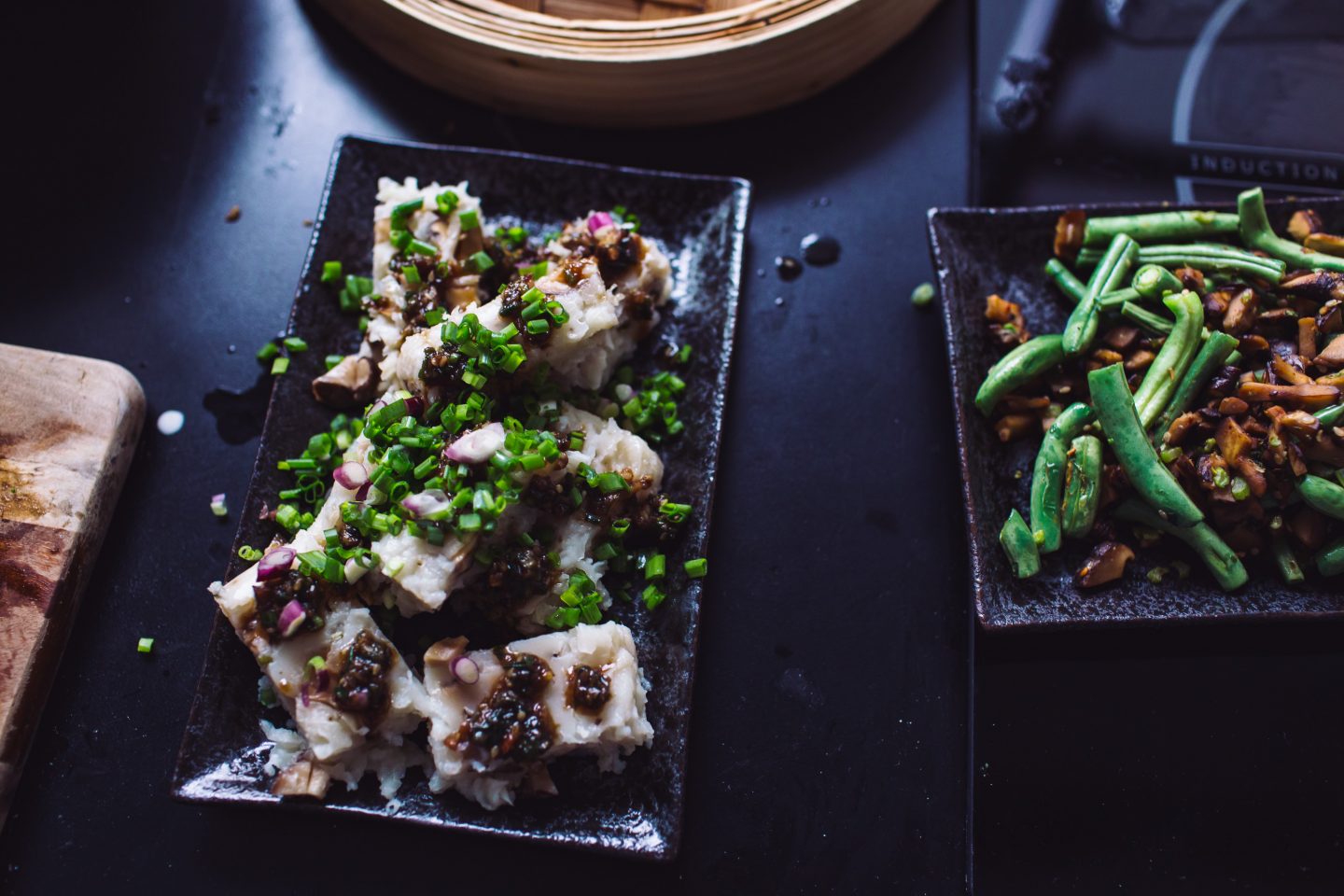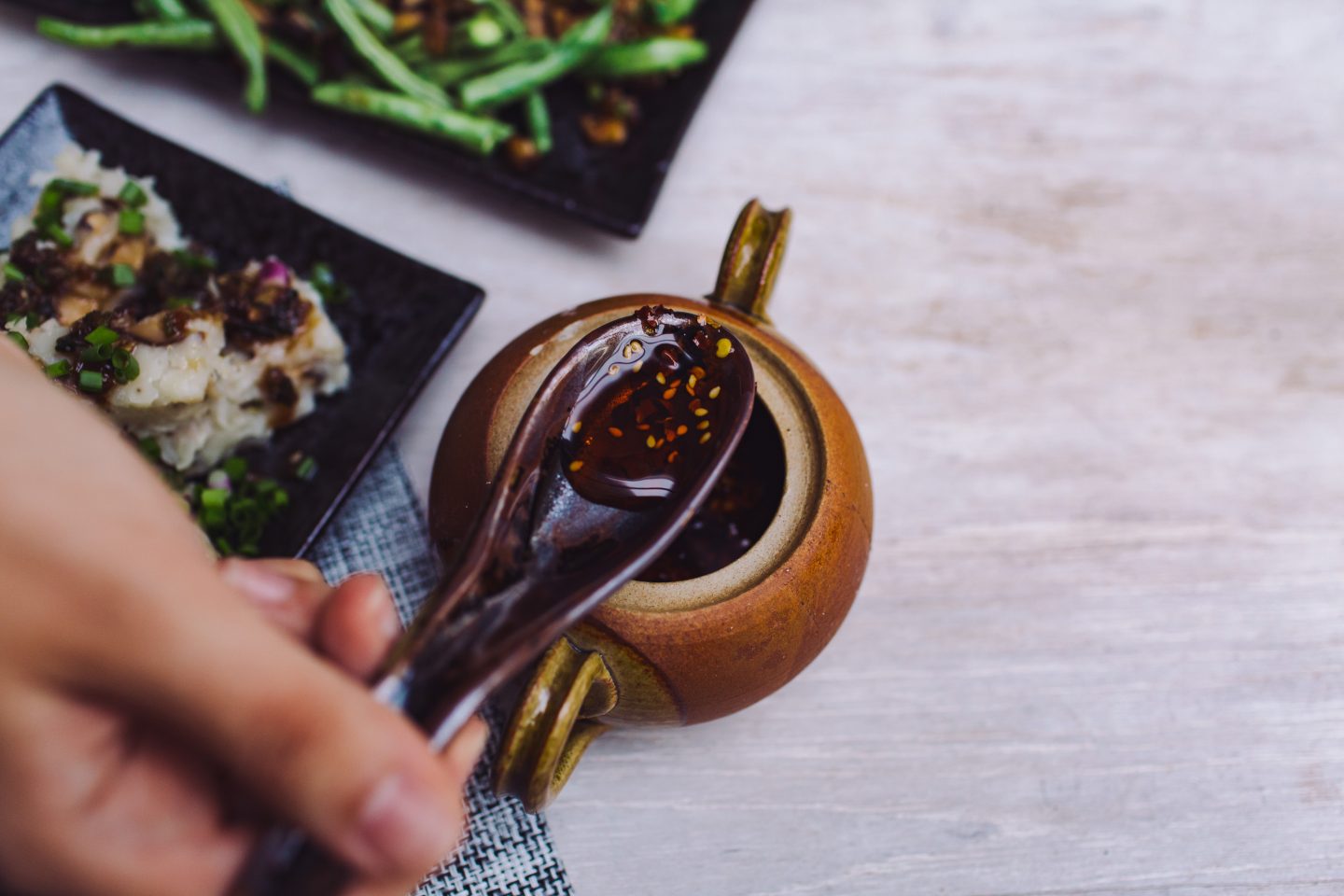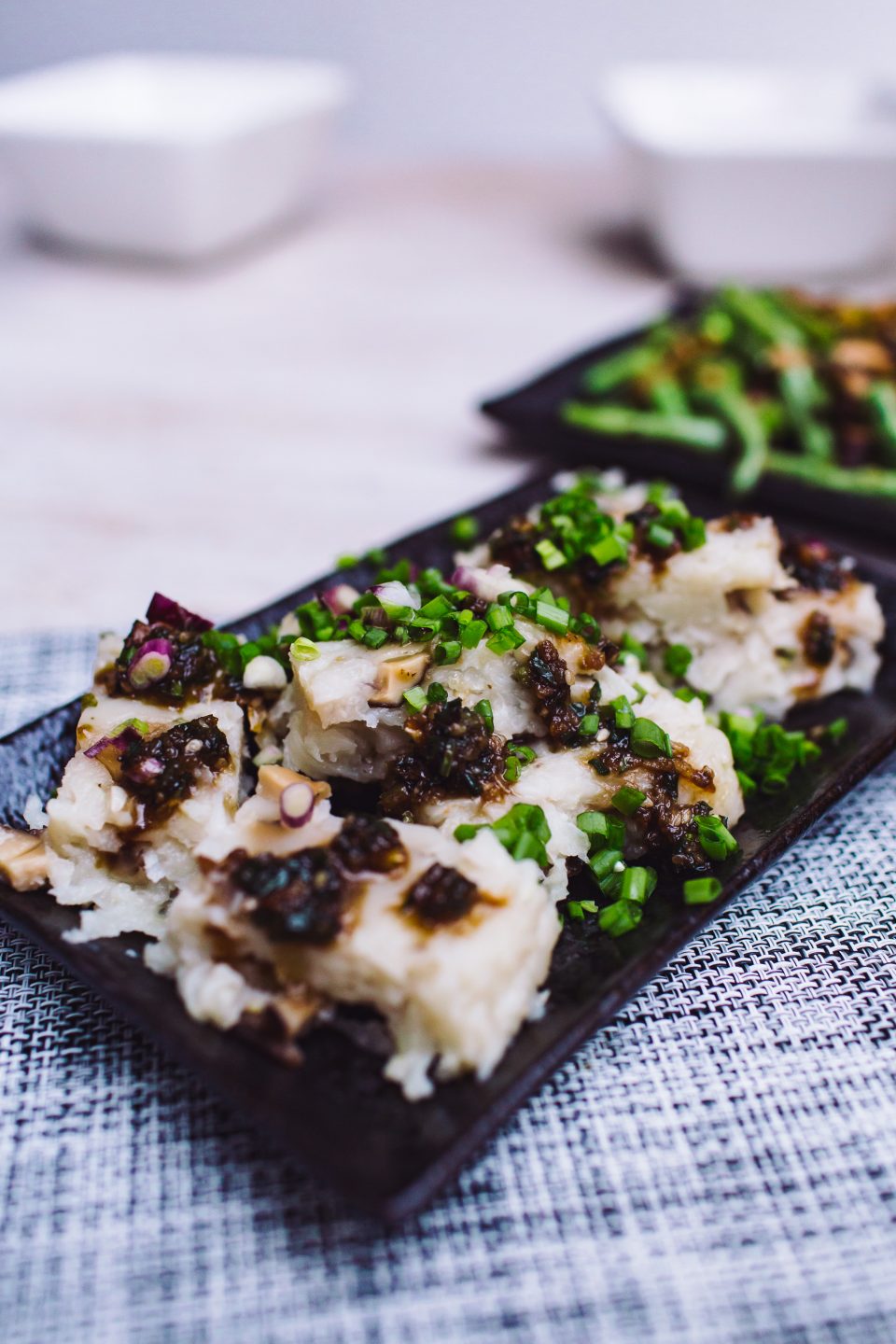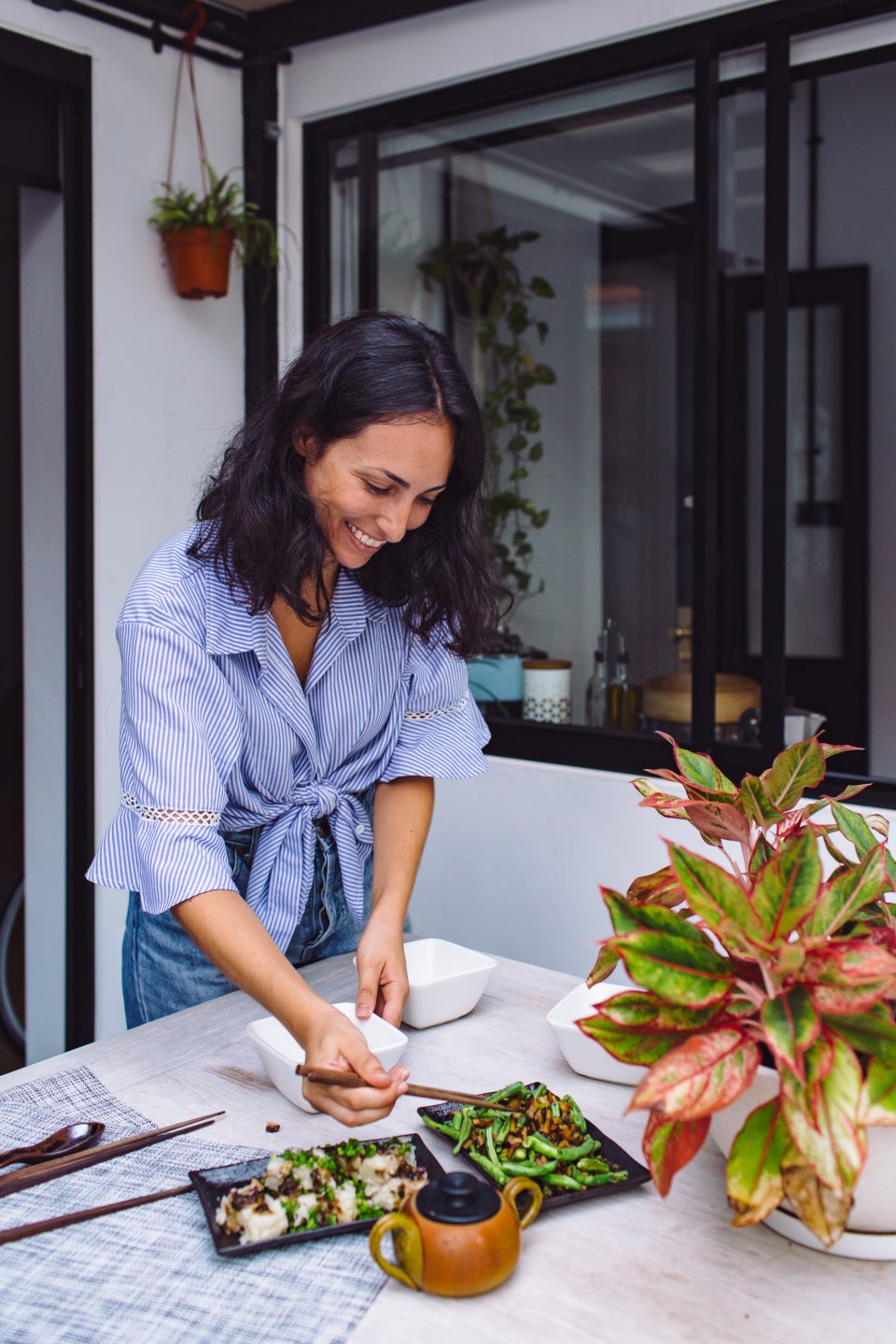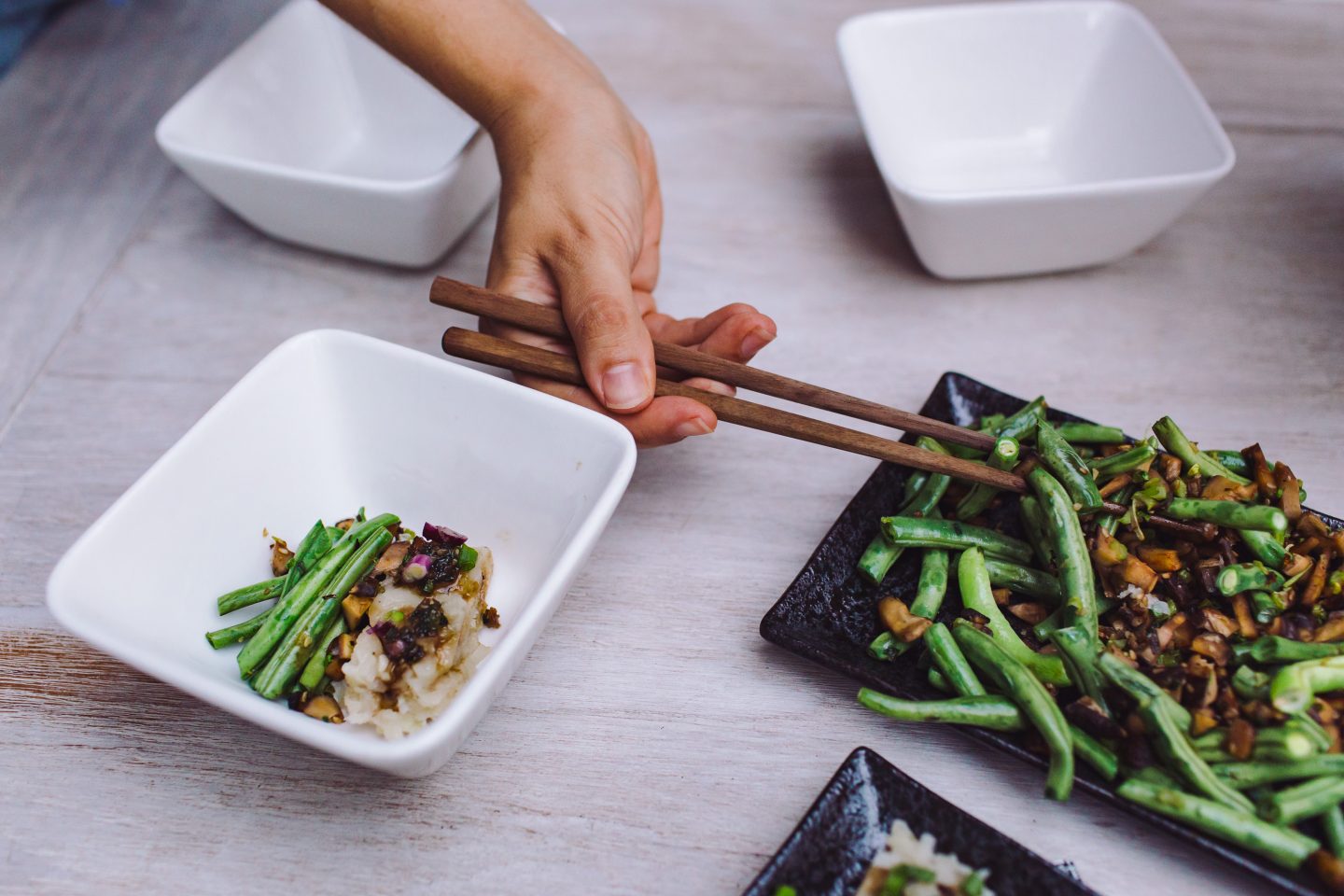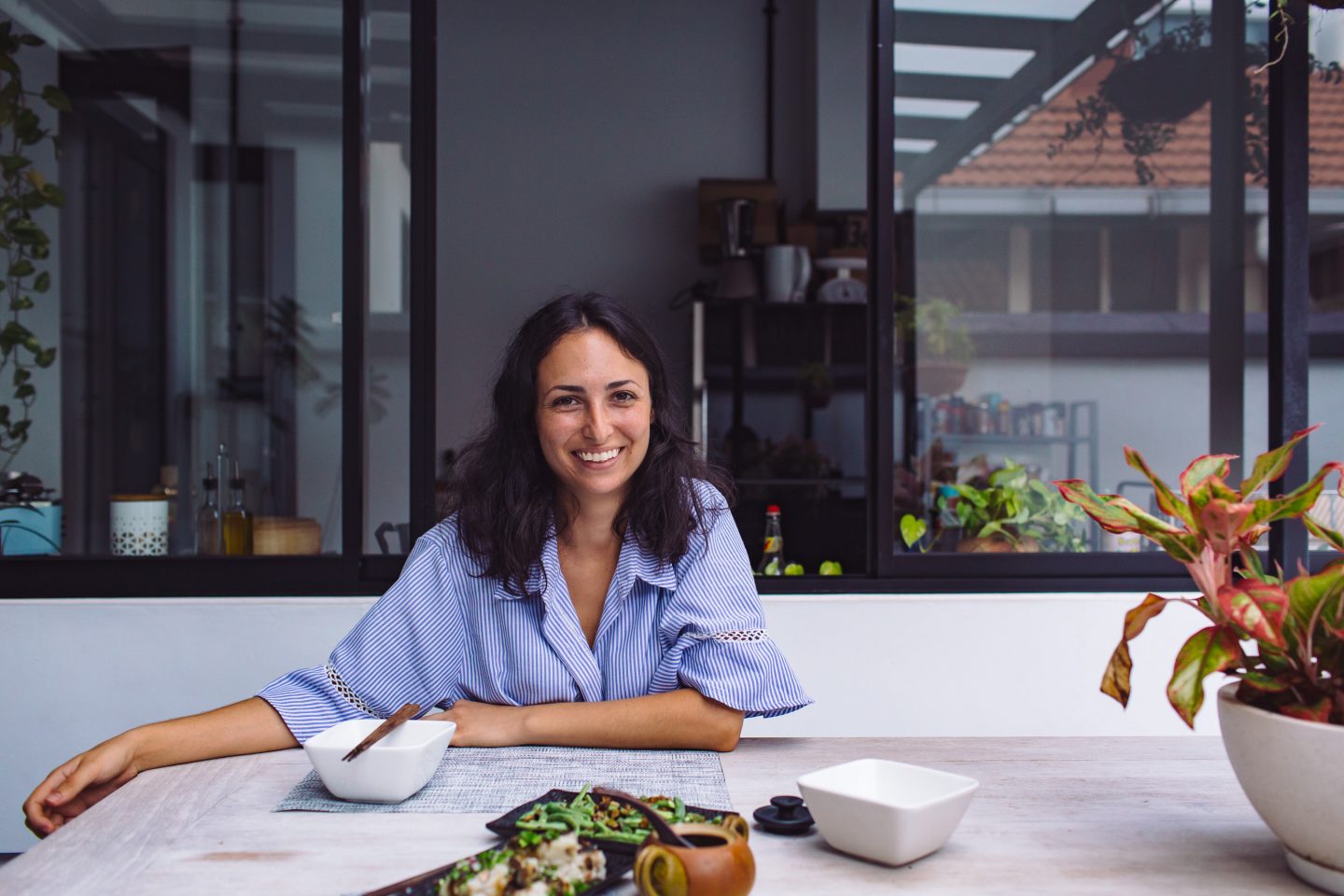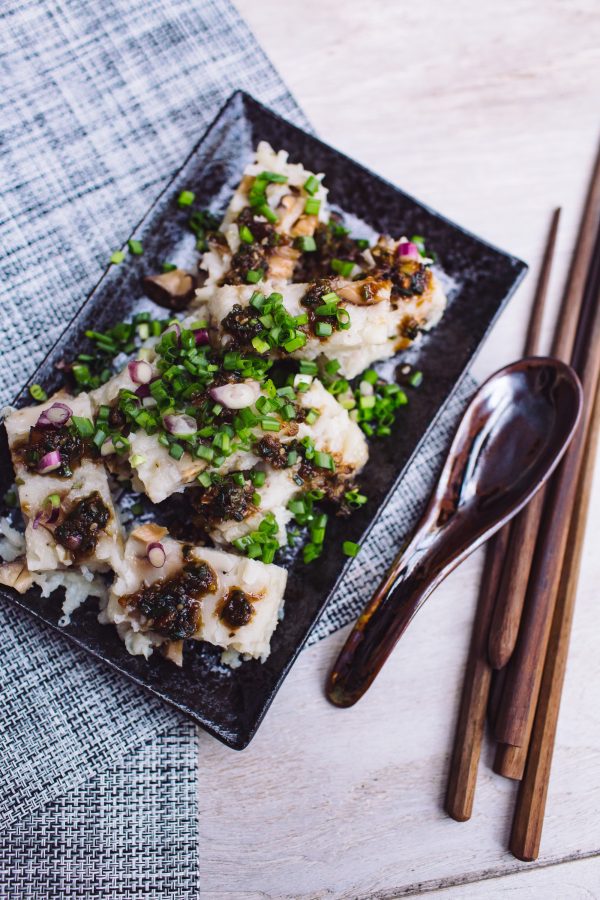 Chai tow kway (Chinese carrot cake)
Prep time: | Cook time: | Serves 4
Marinated Mushroom
6 tbsp soy sauce
1 green onions (sliced)
3 tbsp brown sugar
3 tbsp honey
2 tbsp sesame oil
1 tbsp sesame seeds
1-2 chillies
2 cloves garlic, crushed
8 dried shiitake mushrooms (soaked, strained and chopped finely)
Chai Tow Kway
1 medium sized daikon (grated), the tops can be chopped and used as a garnish
1 cup rice flour
1 tbsp corn flour
1 cup water (plus additional)
marinated mushrooms (½ recipe below)
Remaining marinade from marinated mushrooms (recipe below)
2 green onions (sliced)
A steamer
Sesame chilli oil
2 tbsp sesame seeds
1 tbsp dried chilli flakes
2/3 cup sesame oil
Marinated mushroom mince. Using a mortar and pestle grind garlic and chillies into a paste
.
Add sesame seeds and grind together roughly
.
Transfer chilli mixture into a bowl and stir through remaining ingredients until combined
.
Add mushrooms and let soak for 15 minutes
.
Scoop mushroom mince into a wok or fry pan and cook over medium heat for 10 minutes or until brown, save remaining marinade.
Chai Tow Kway. Oil a baking dish (20cm x 20cm will do – I use a smaller casserole dish but whatever you have in your kitchen will do).

Add daikon and water to a pan or wok and cook over medium heat for 10 minutes.

Transfer liquid from the pan/wok to a measuring cup and add more water until you have a cup of liquid
.
Add daikon, reserved water, rice flour, cornflour and mushrooms to a large bowl and mix.

Pour batter into your baking dish until batter is 2cm thick (test by putting a clean knife into it).
Steam for 50 minutes on medium heat or until firm.

Let cool and then turn the cake onto a cutting board
.
Wet a knife with water and then slice cake into bite-sized pieces (wet knife between each slice to stop it from sticking).

Optional: Shallow fry pieces in oil until brown
.
Heat marinade in a fry pan on low/medium heat until it thickens
.
Serve chai tow kway on a plate, drizzle with sauce and top with green onions and daikon tops.
Sesame chilli oil. Combine sesame seeds and chilli flakes in a bowl.
Heat sesame oil over medium heat (splash water into the pot – if it sizzles, it is hot).
Pour hot oil over dry ingredients and save in a container for anytime use.