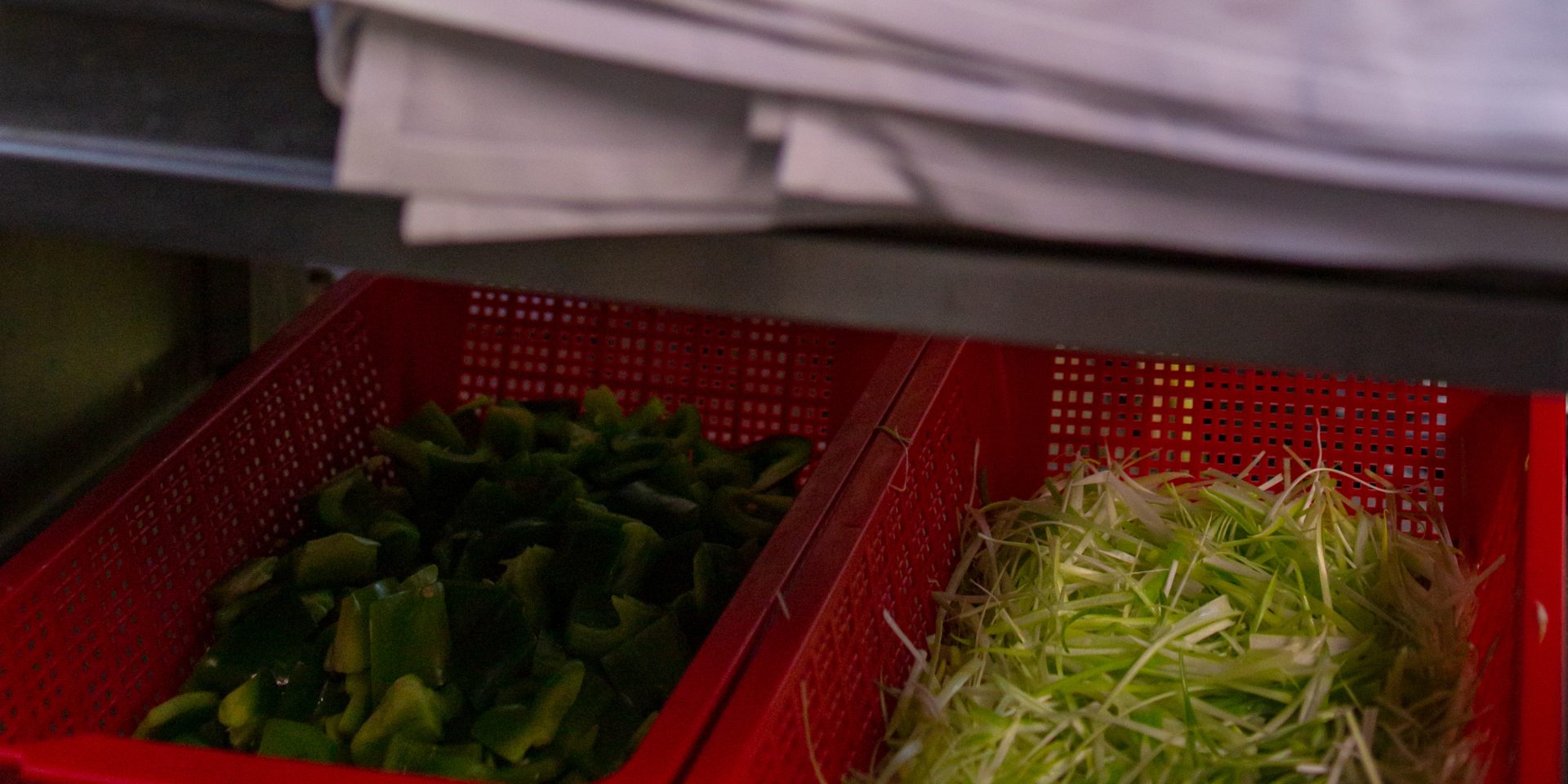 Jerome Laxale MP (Member for Bennelong)
Growing up in Mauritius, Jerome's tastebuds were delighted by the amazing genre of cuisines available there from African, Indian, French and Chinese. Thanks to this, Jerome is obsessed with chilli/anything spicy! Over the years Jerome has been trying to introduce dishes that have more flavours to his children (as they gravitate towards the more bland food) and found this dish he has prepared today to be the winner – Honey Soy Chicken with Broccoli.
I've known of Jerome for many years as he was our City of Ryde Mayor from 2015-2016 & 2017-2022. At the time he was the youngest Mayor ever elected. During his time as Mayor, the community noticed a great deal of improvement, especially in the sustainability department. City of Ryde was one of the 24 councils across NSW to reach 100% renewable energy target 8 years early! With his great dedication to the community, it's no surprise that Jerome won the Bennelong seat in recent federal election from the Liberal Party, becoming the second Labor Member in more than 70 years!
For the photoshoot, Sandy the owner of Noble House Restaurant in Eastwood, kindly offered his commercial kitchen for Jerome to cook his kids' favourite dish. Very bold move for Jerome to wear white shirt on the day but skilfully he managed to avoid any obvious stain on it.
On the day, a couple of local members happened to be visiting Noble House Restaurant too. Justin Li the creator of the popular memes 'dealer' Humans of Eastwood and Joey Chan Plowman – the Vice President of Australian Asian Association of Bennelong (AAAB). Naturally Jerome was under (a little bit of) pressure to present to them his authentic Chinese dish. After a taste test by Joey, Justin and Sandy – everyone applauded his culinary skill. Not just a great politician after all!
Family origin
French Mauritian
I can't live without
soccer
Currently I'm obsessed with
Biscoff biscuit
Childhood taste
Spicy food
I will always have in my pantry
Sriracha
I learnt to cook from
my Mum
Currently I'm listening to
documents that are being read to me through an app on my drive to Canberra
One day I must visit
Japan
Go to meal
Honey soy chicken with broccoli
I am really good at
table tennis
The unforgettable meal
Saké at The Rocks
Best flavour combo
Indian spices
Guilty pleasure
Tim Tam from the fridge
Who does the dishes
Our dishwasher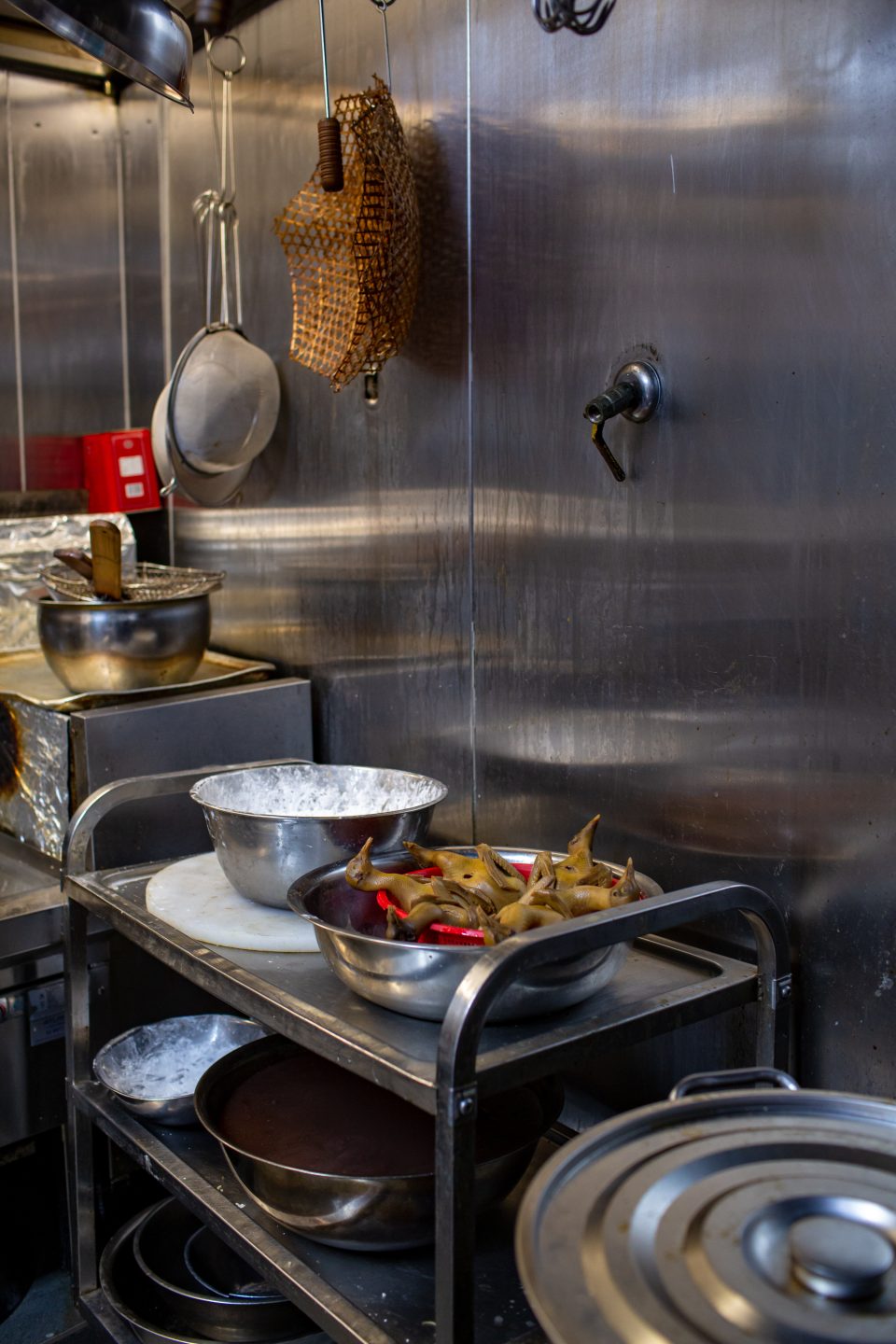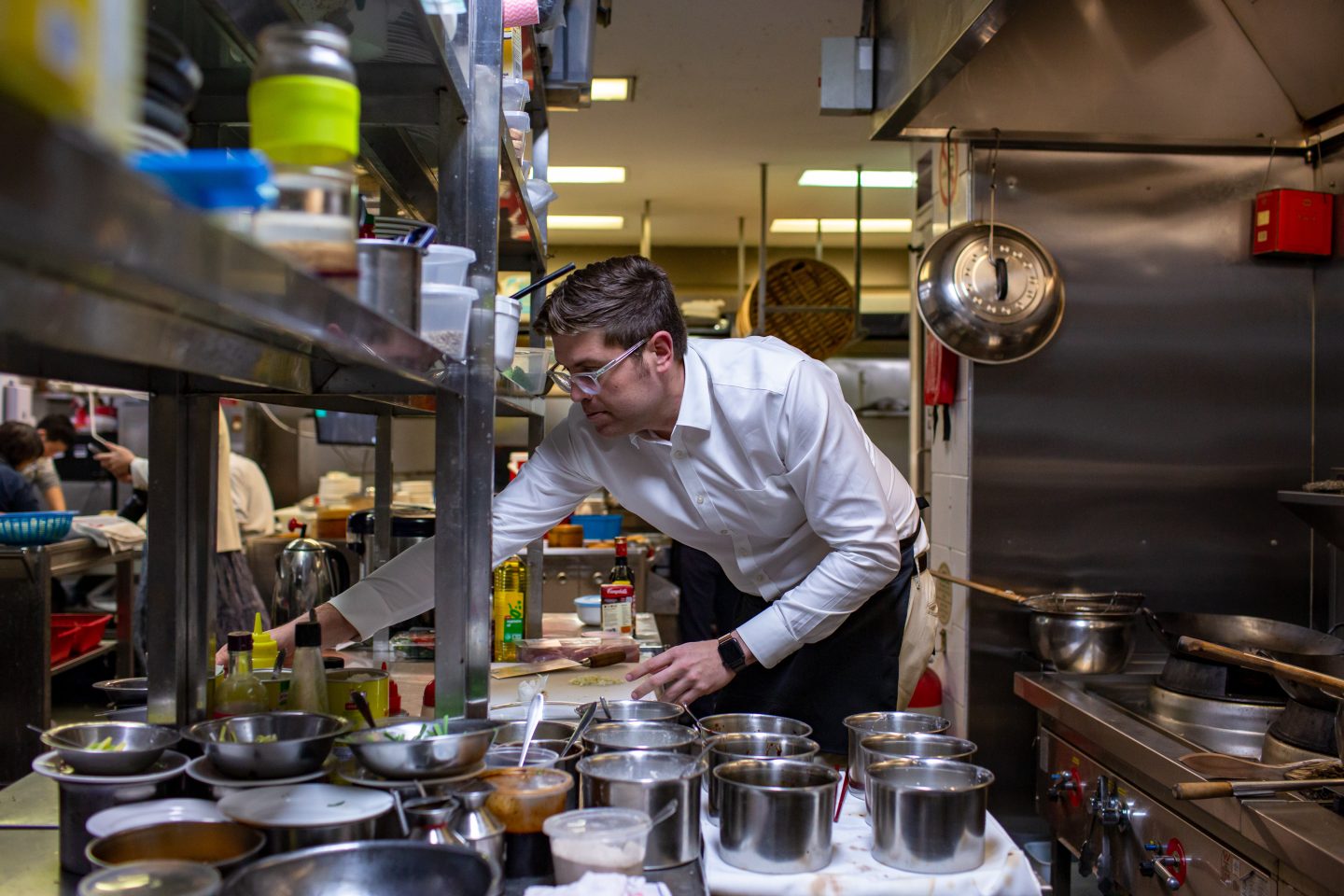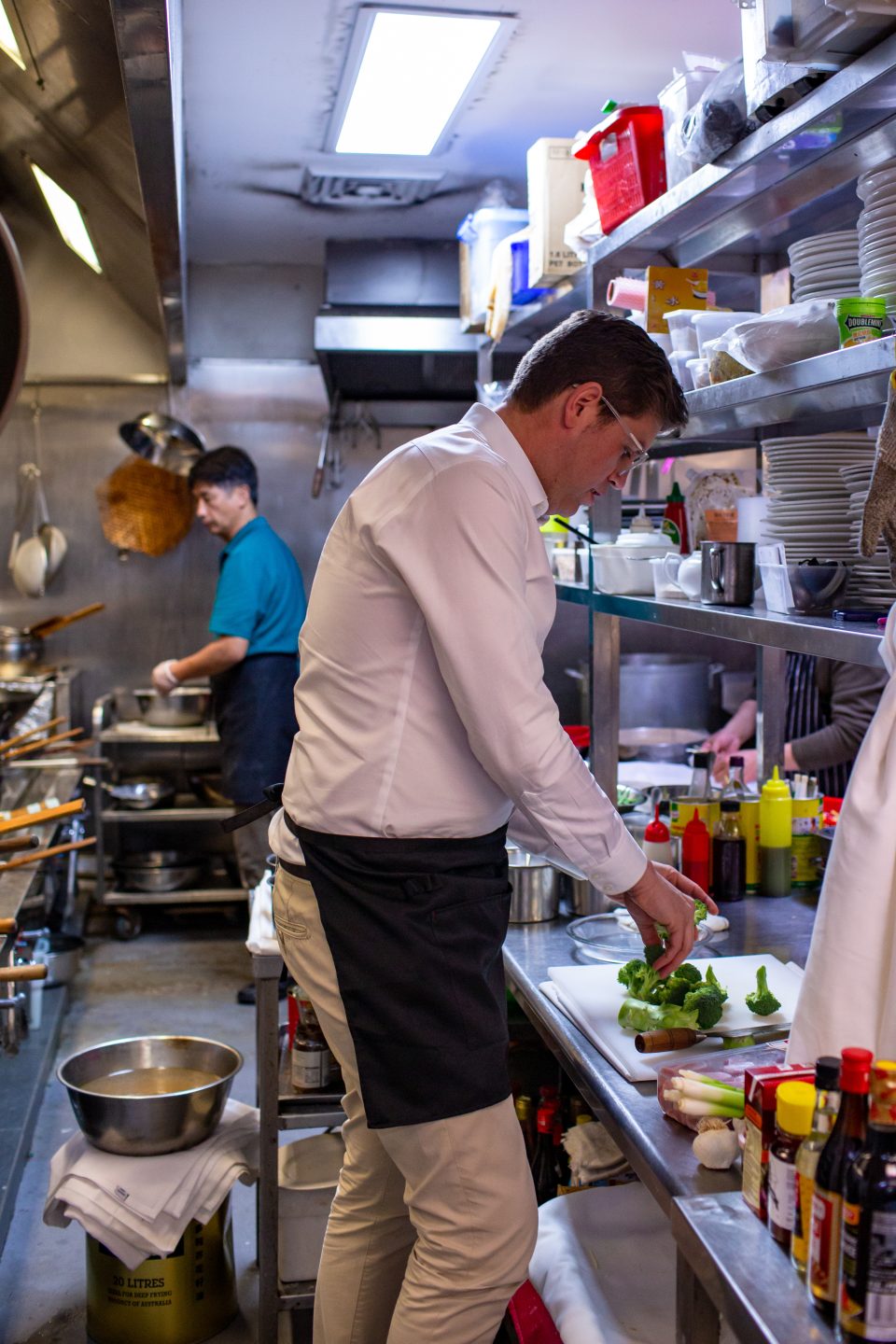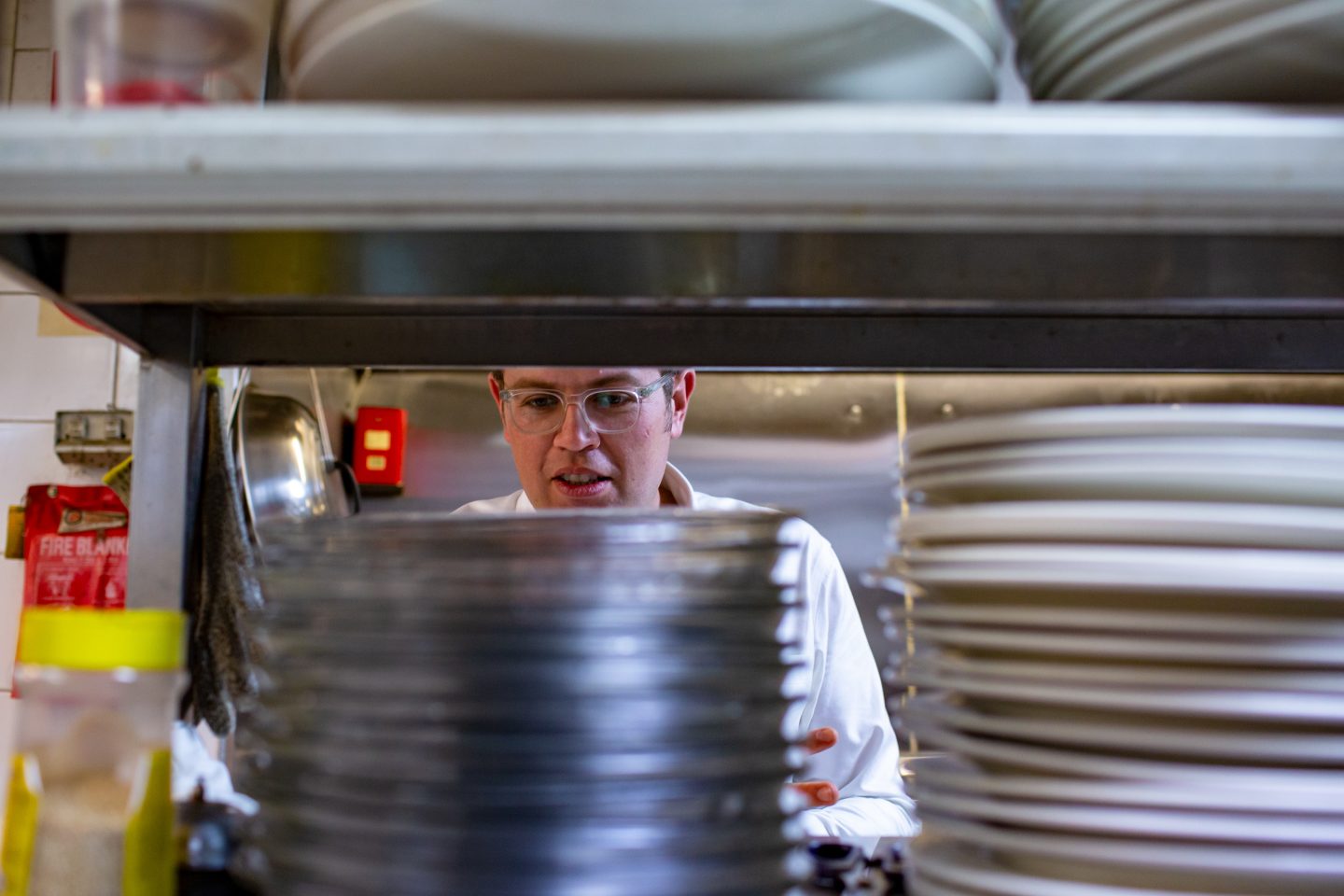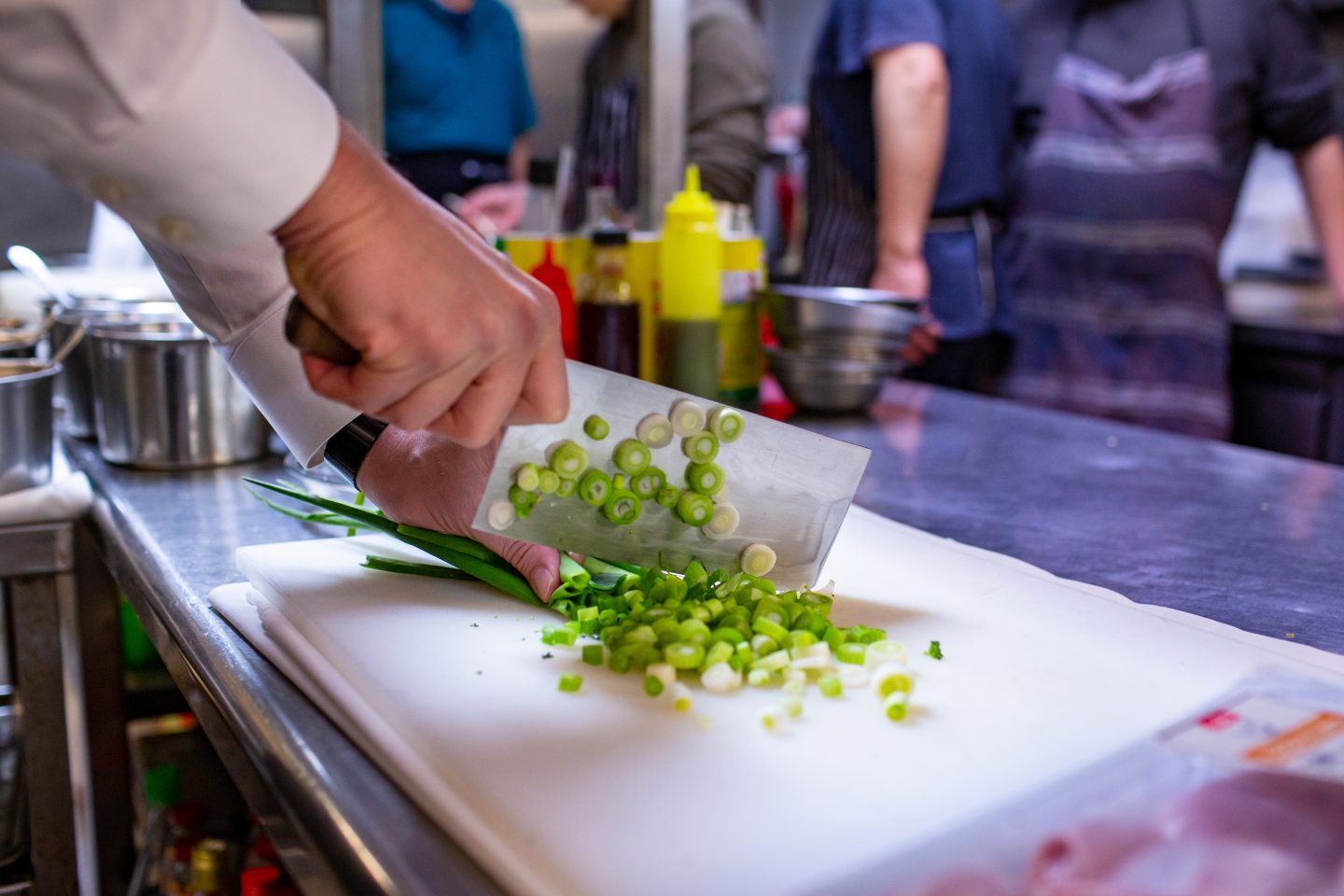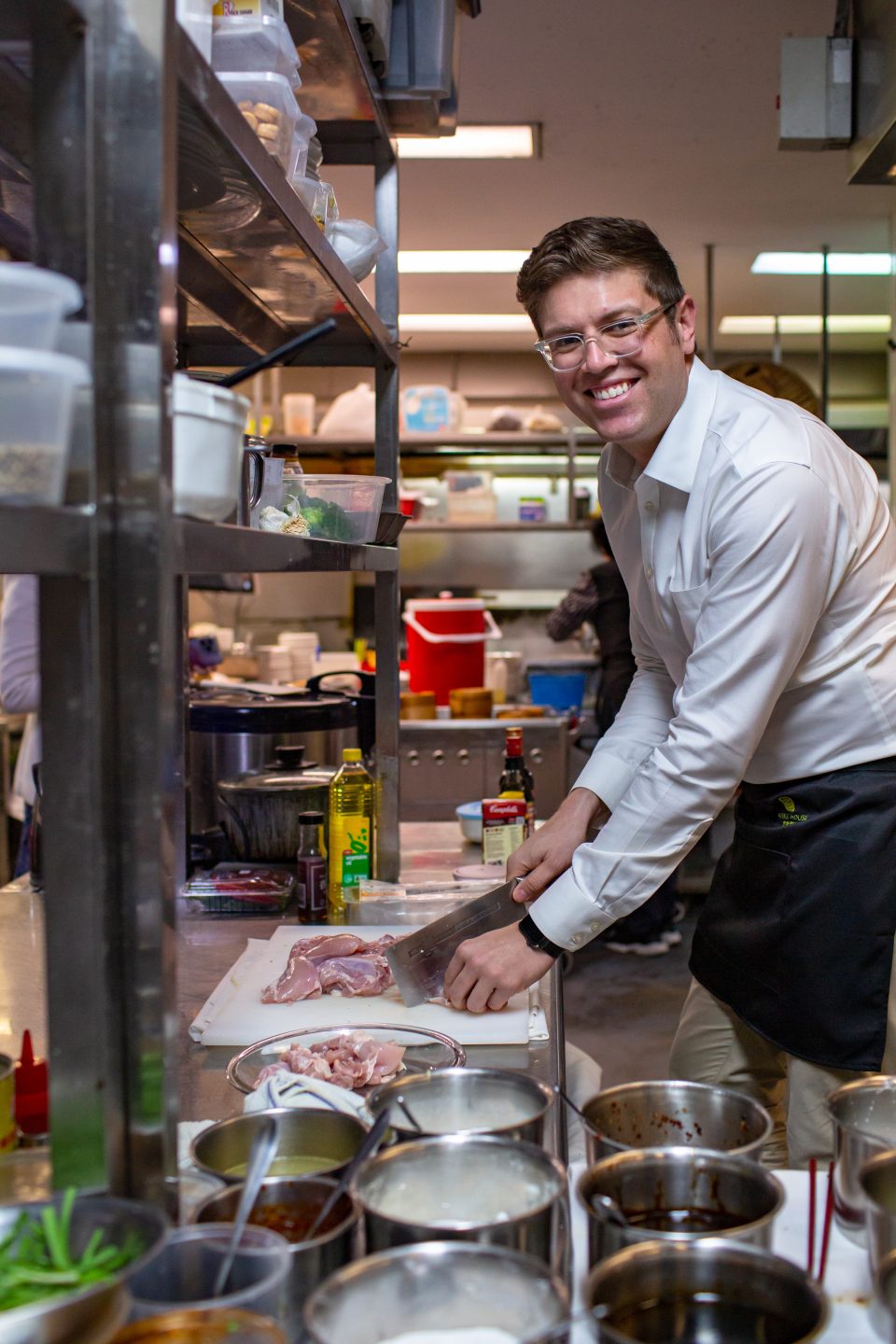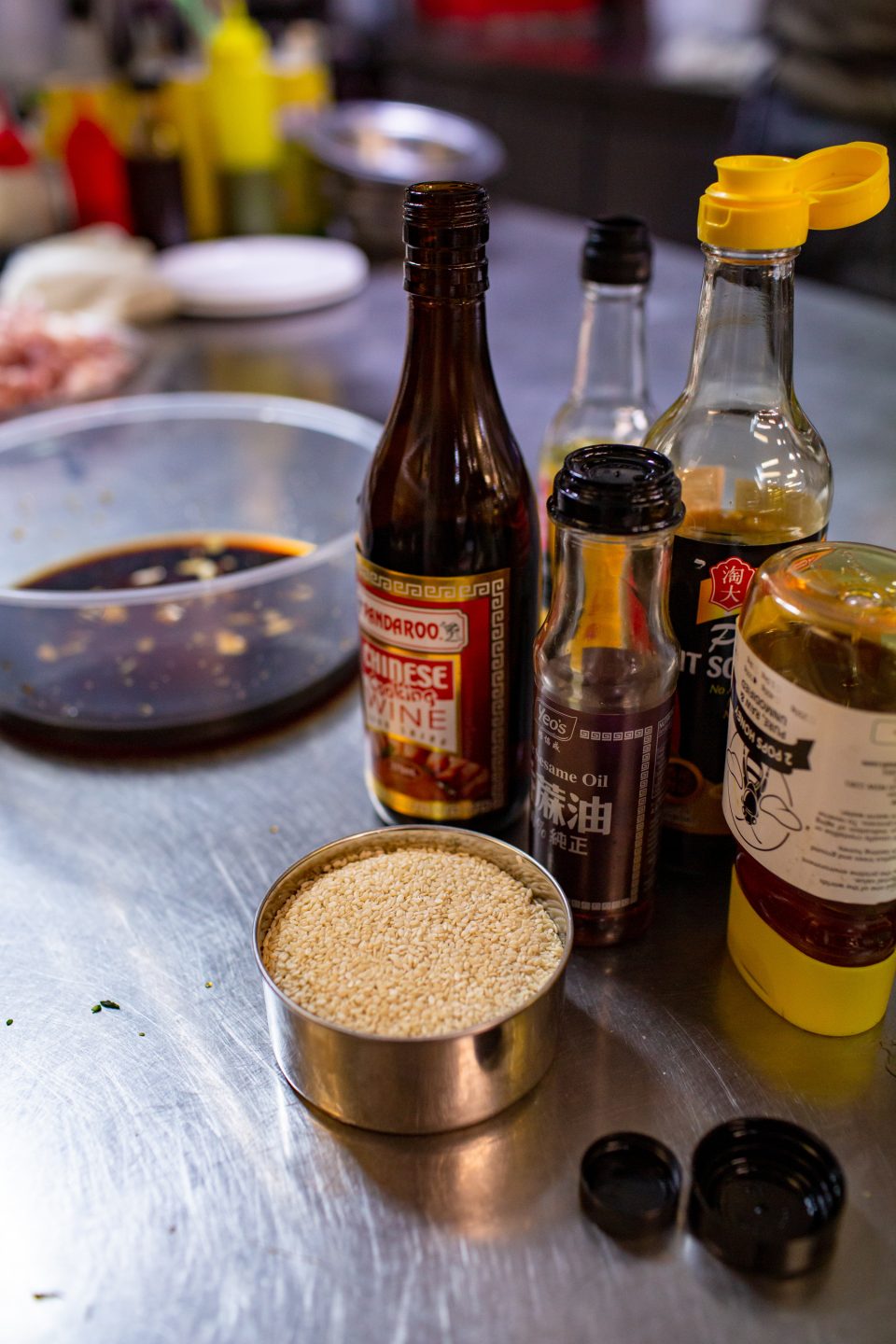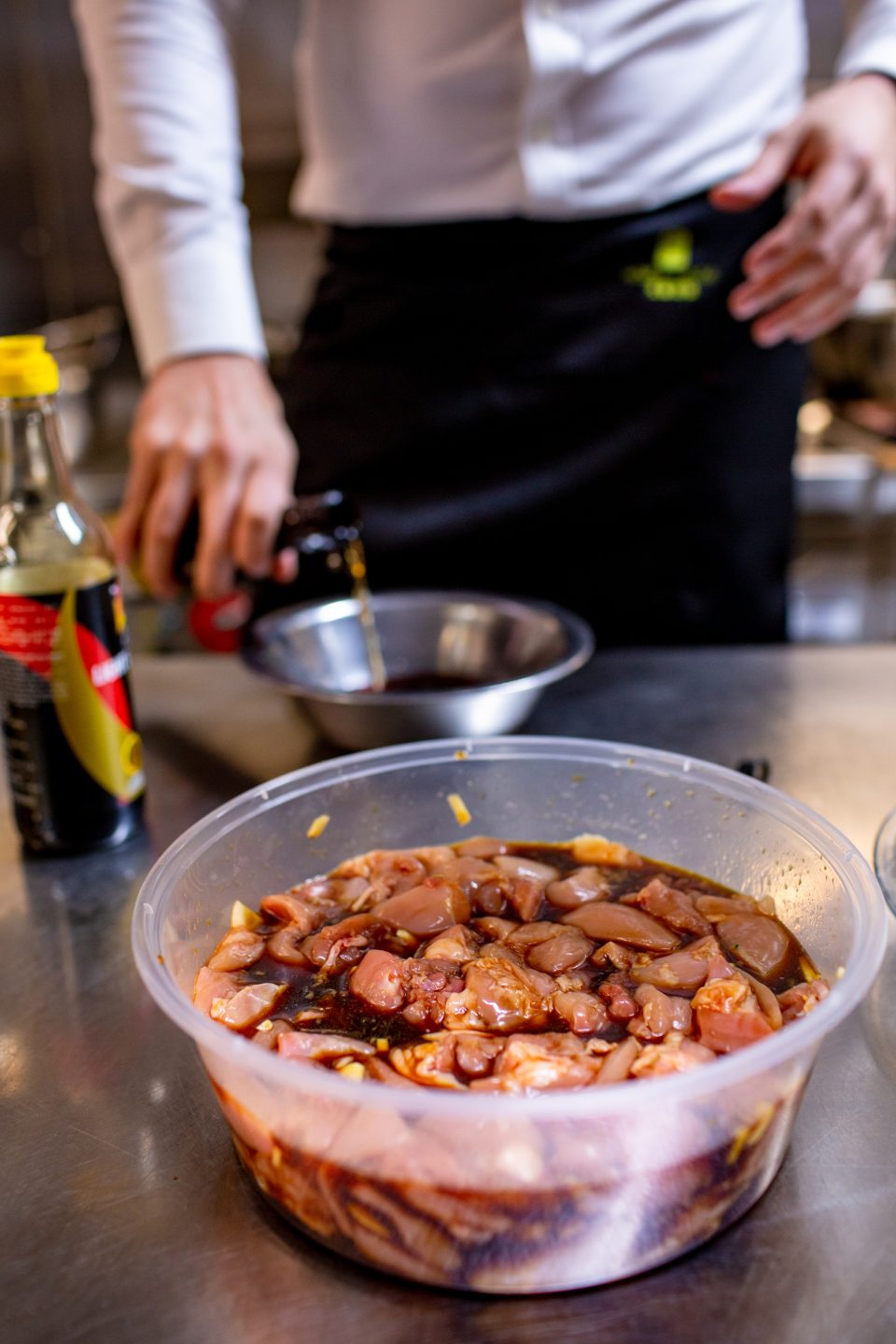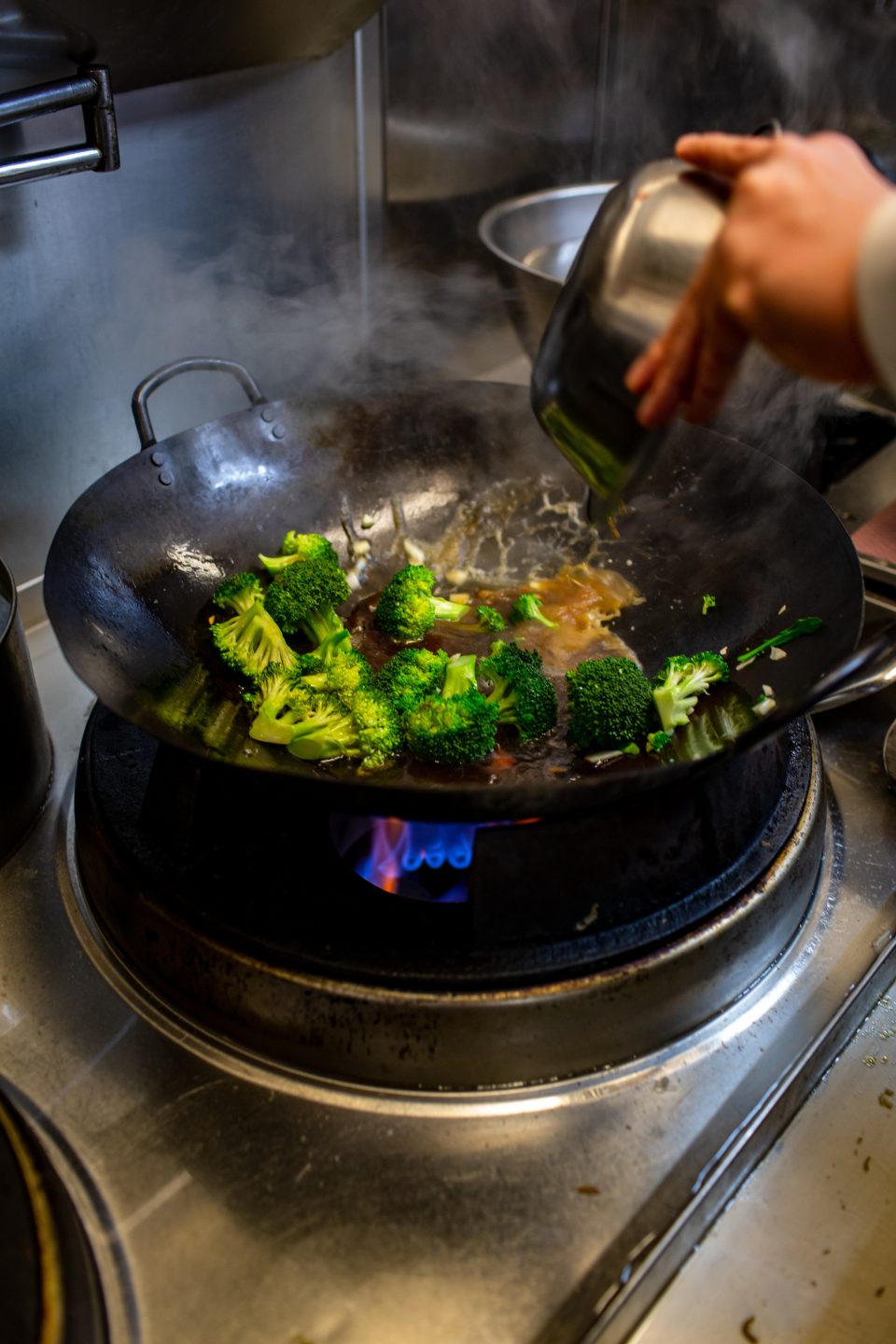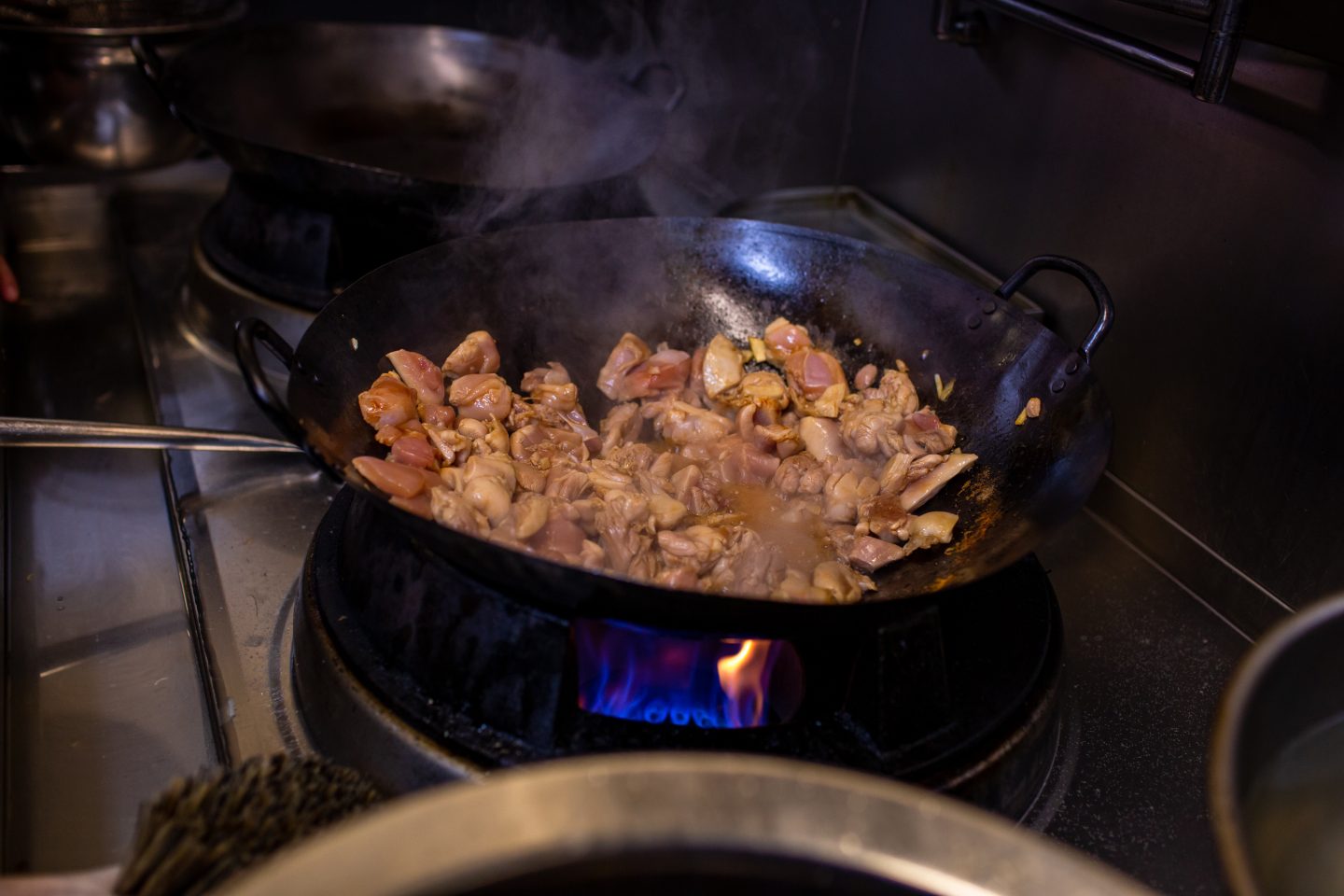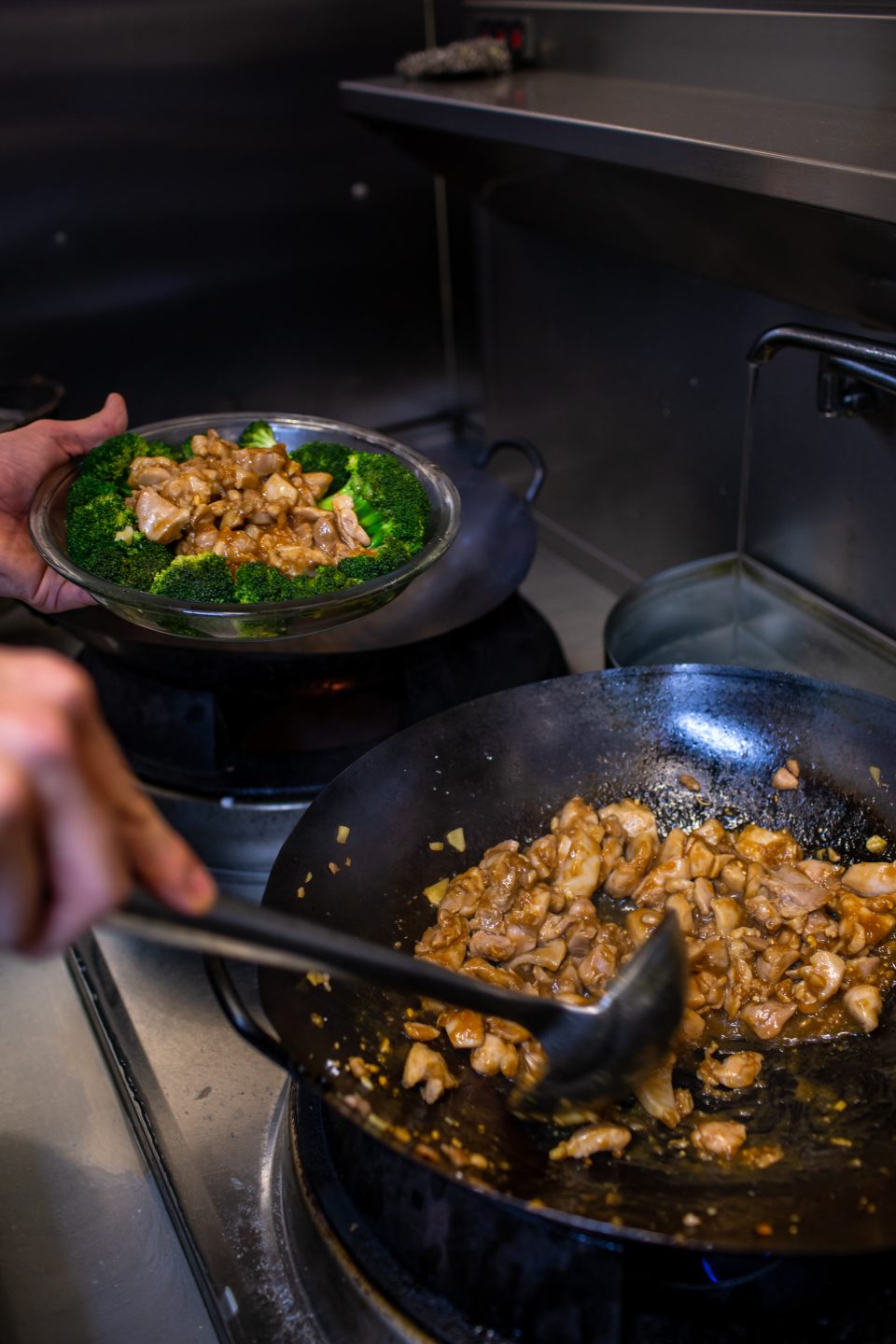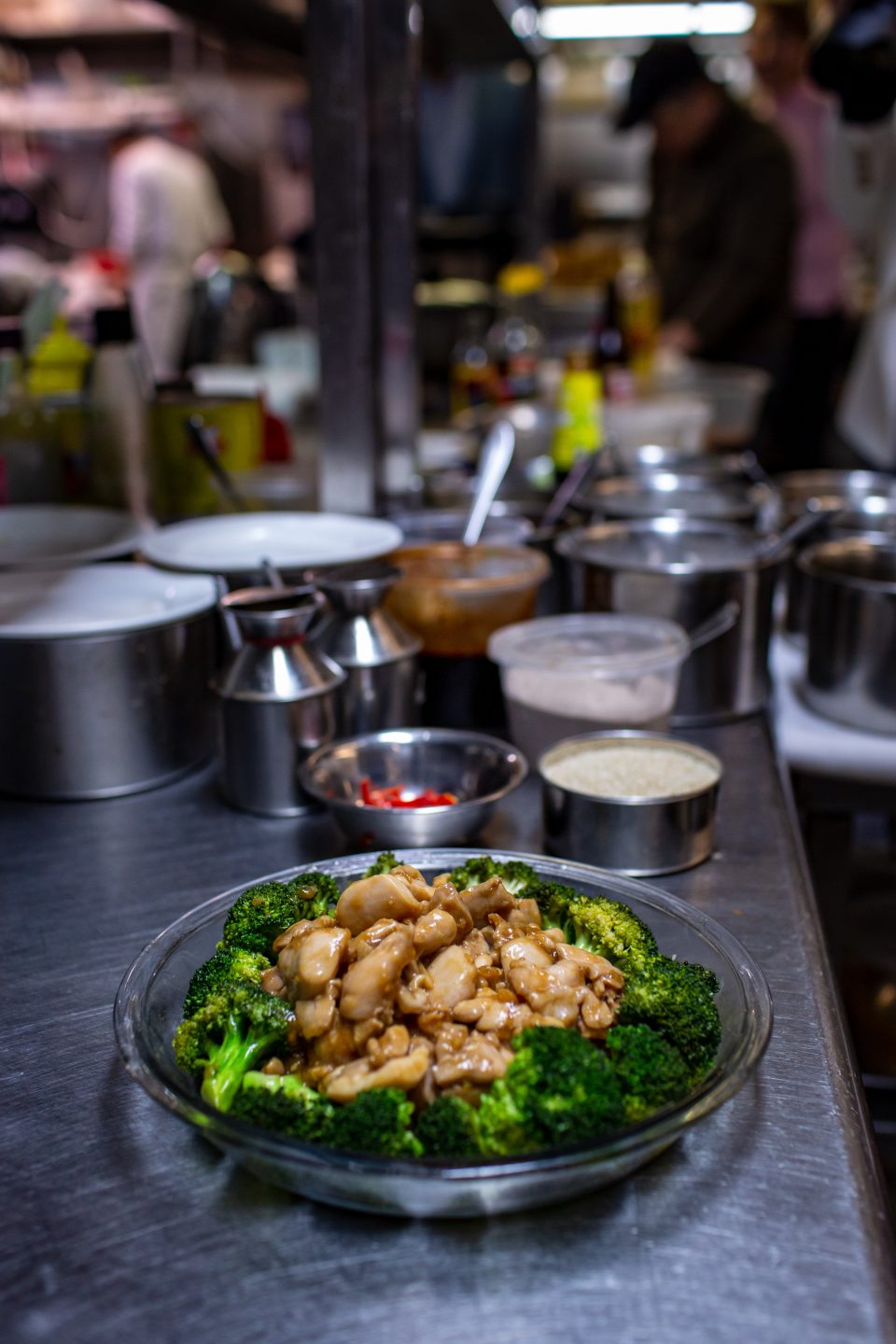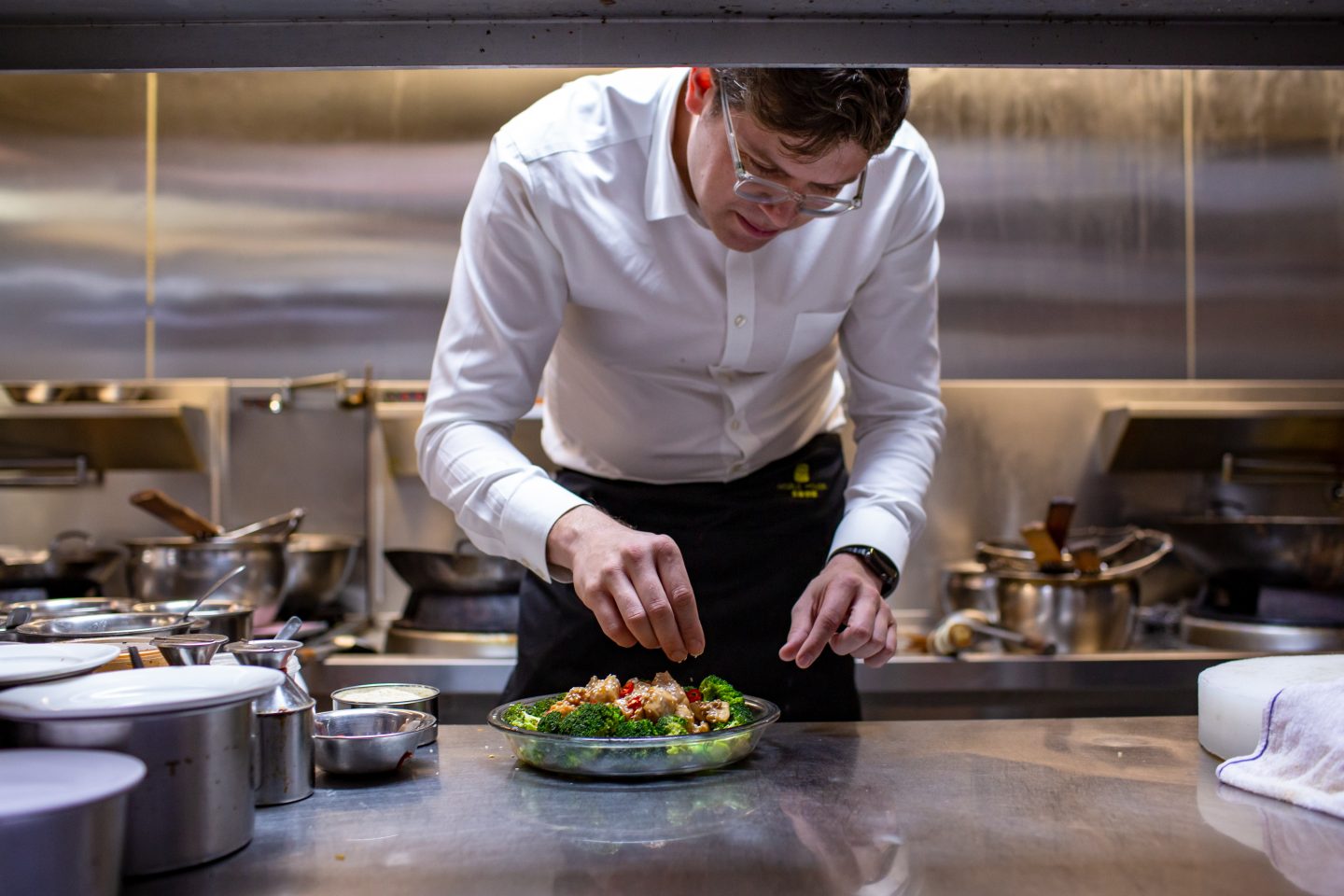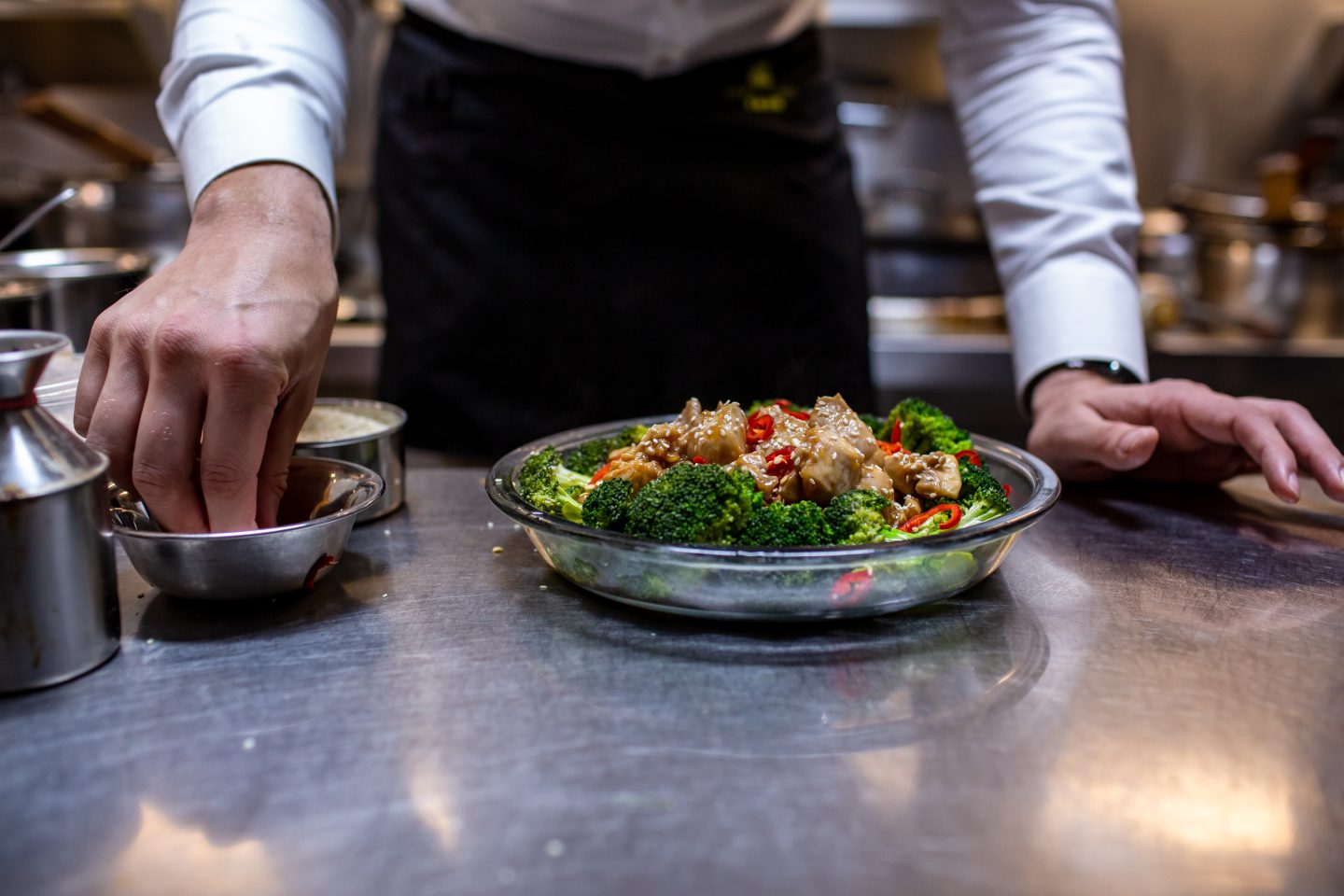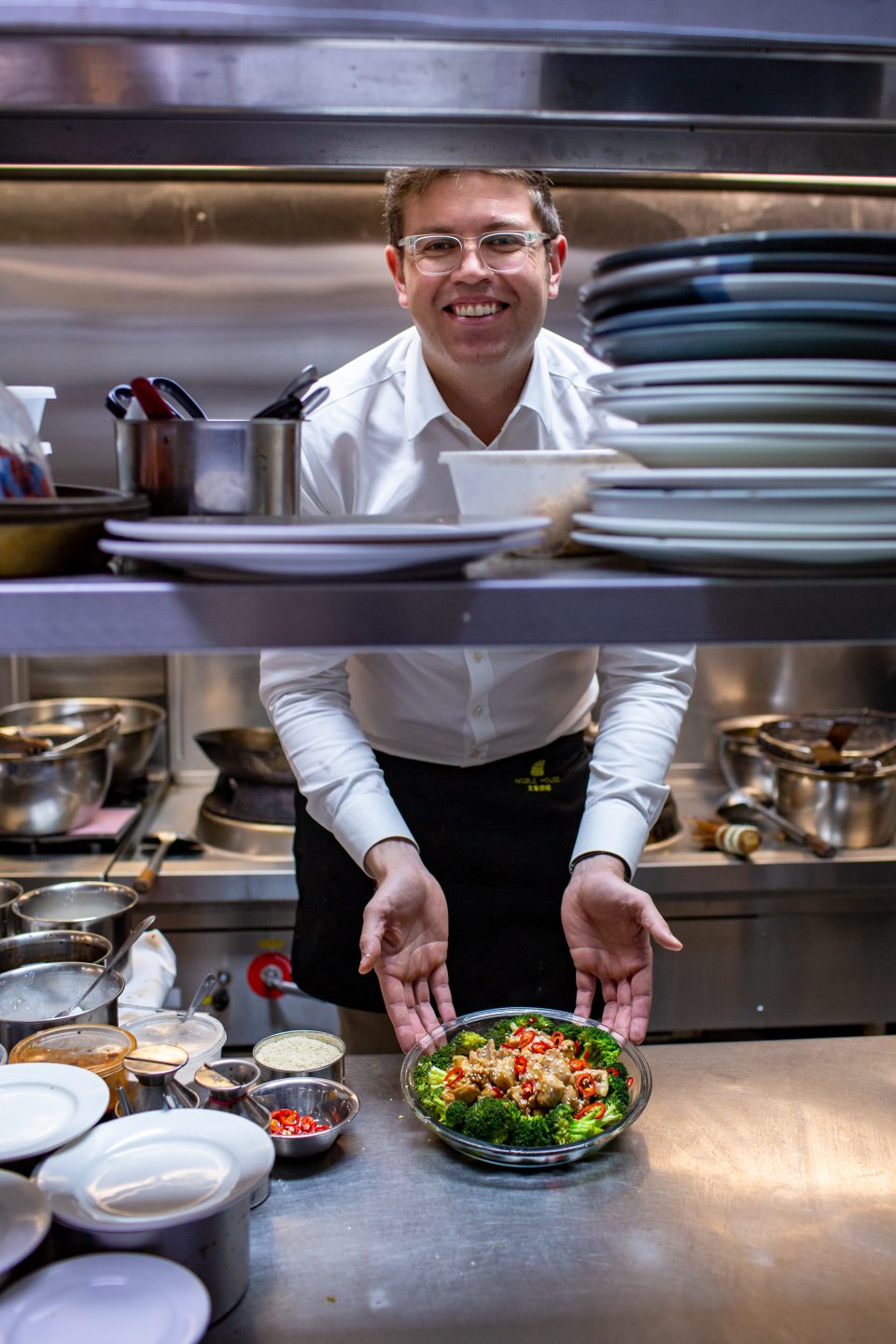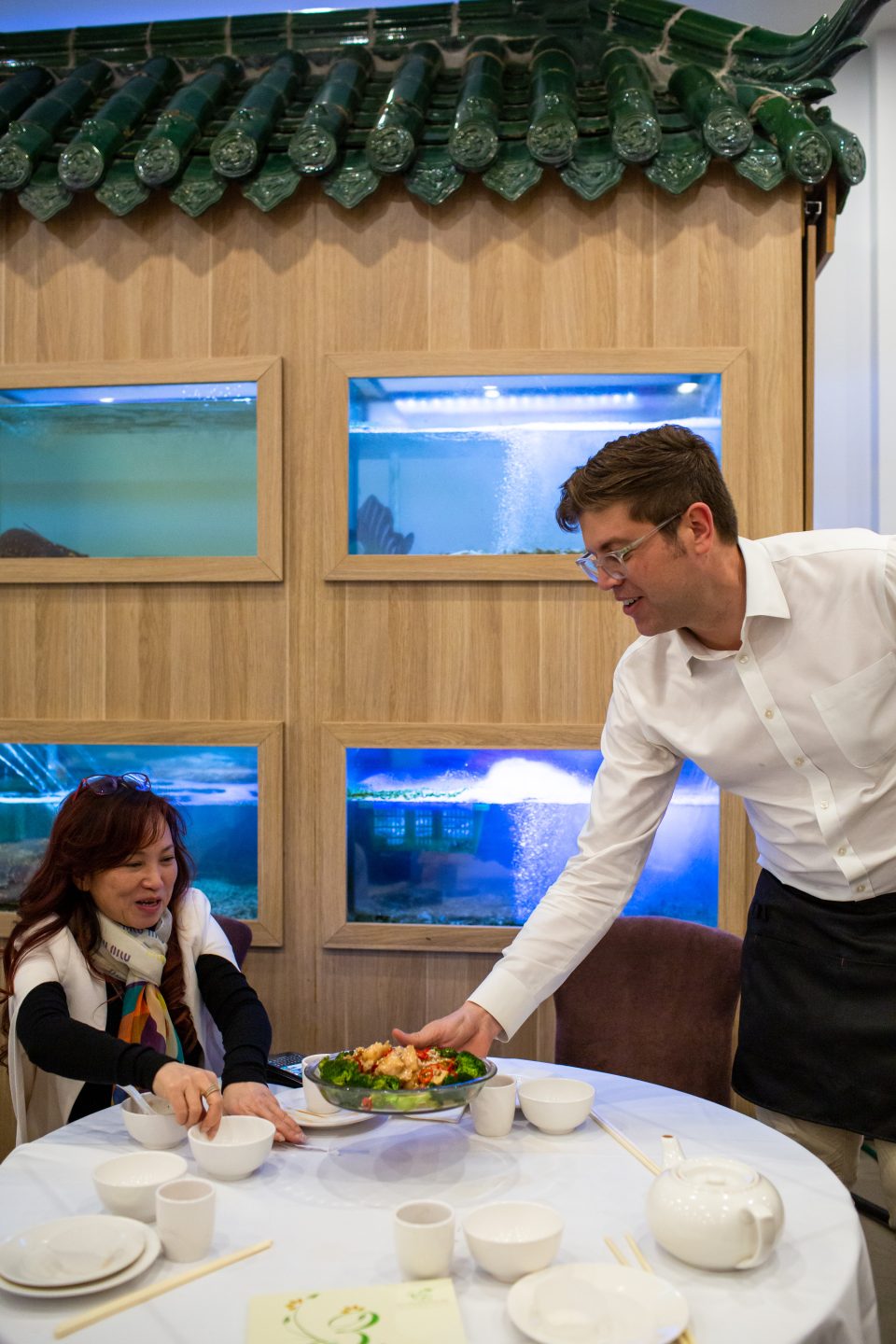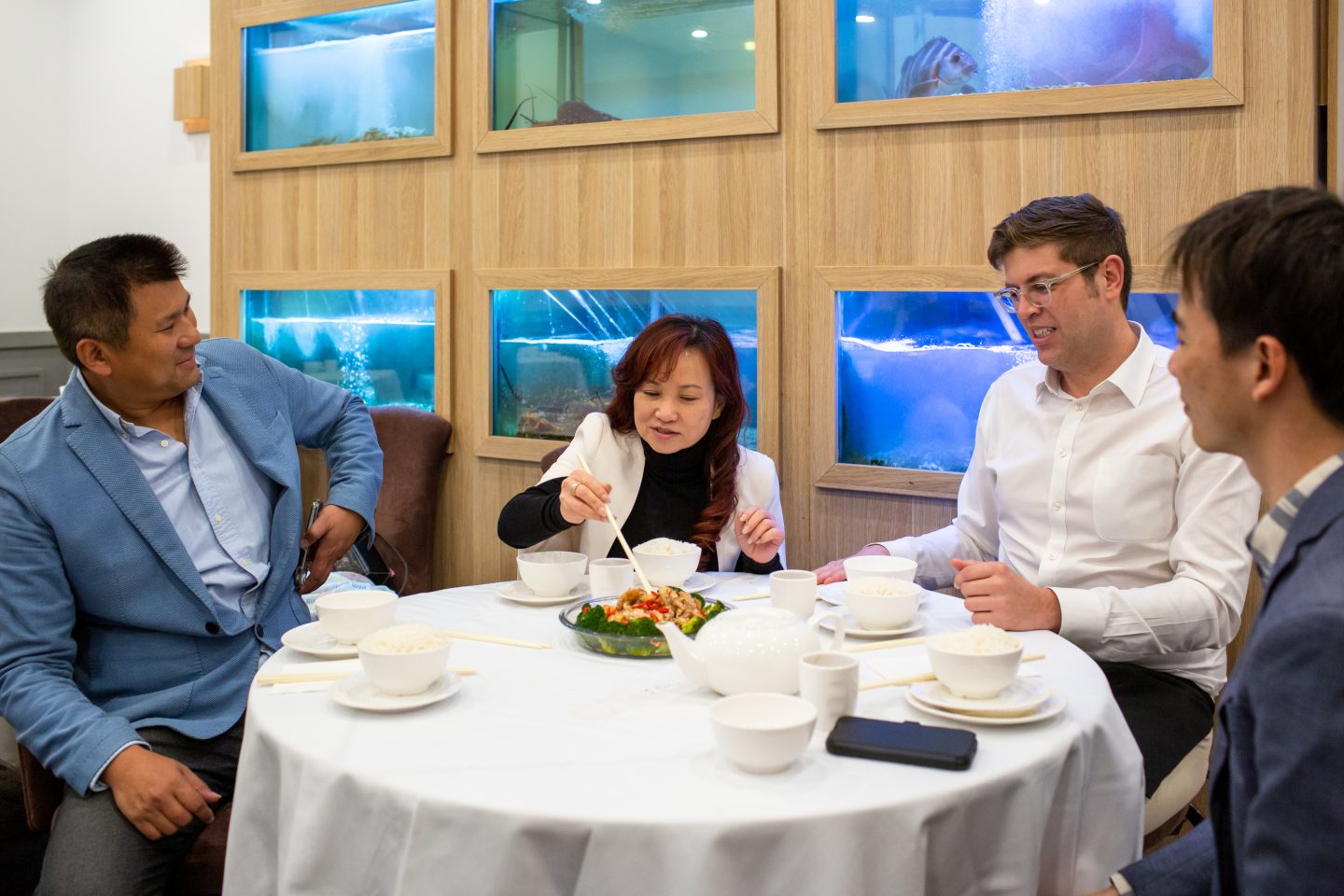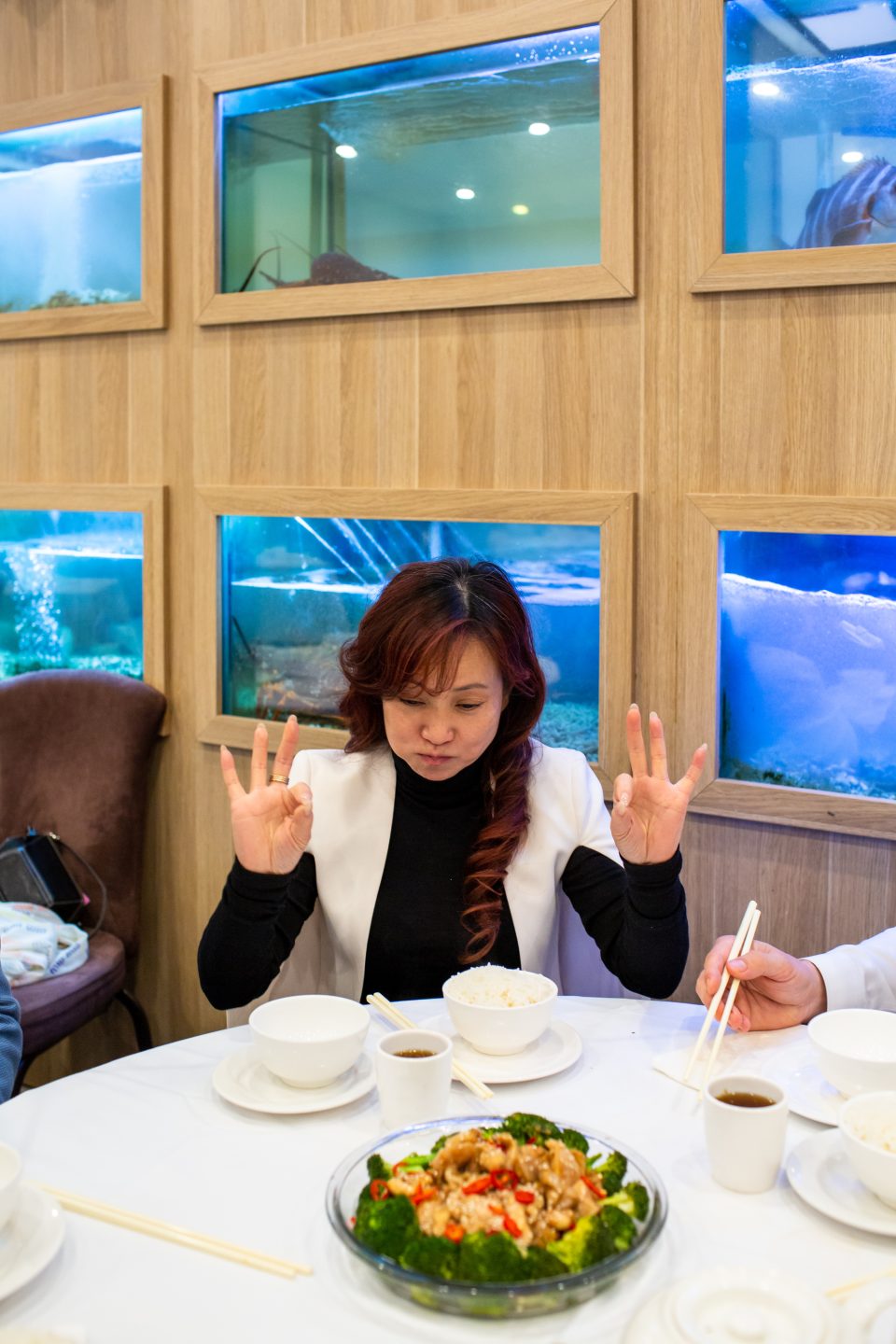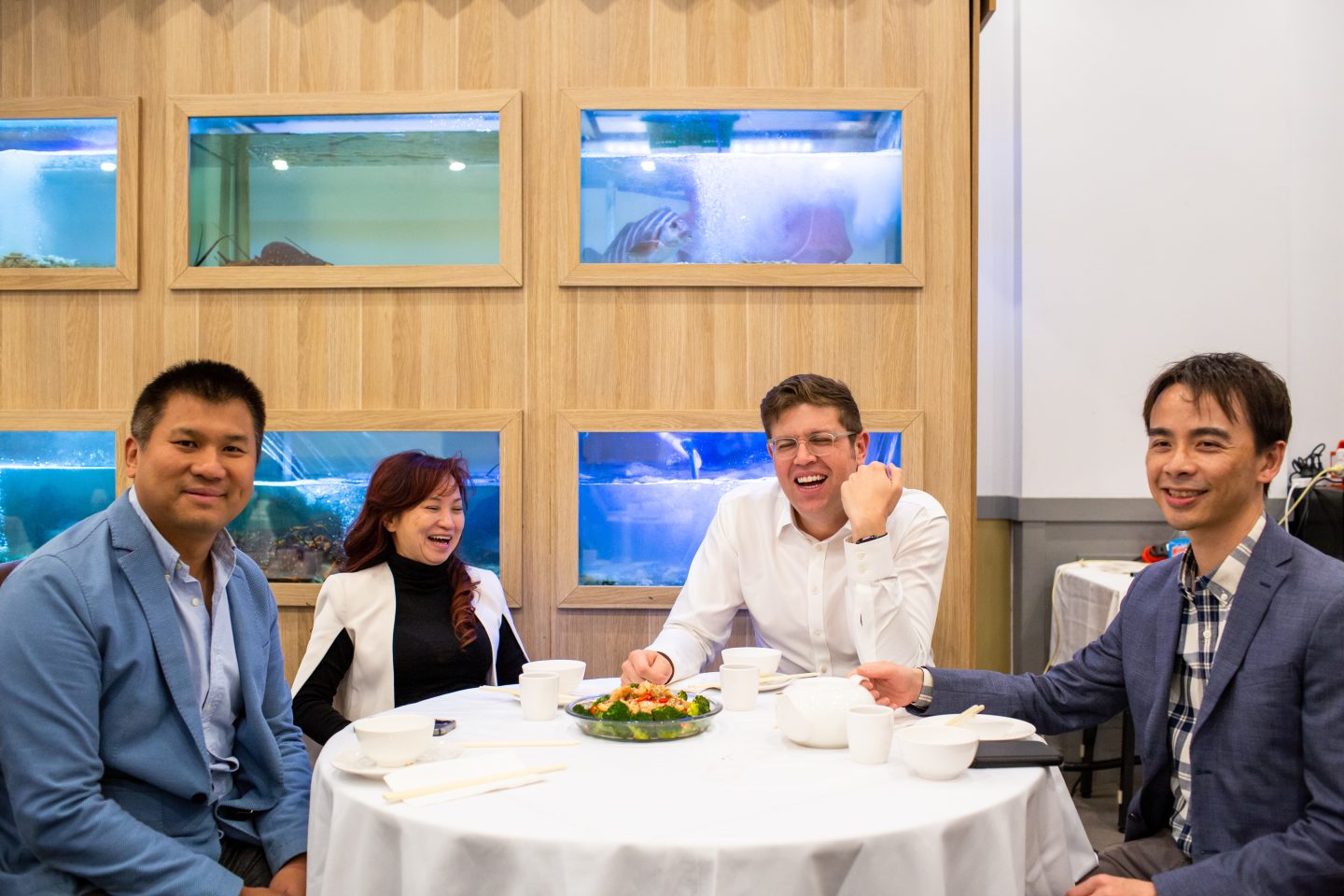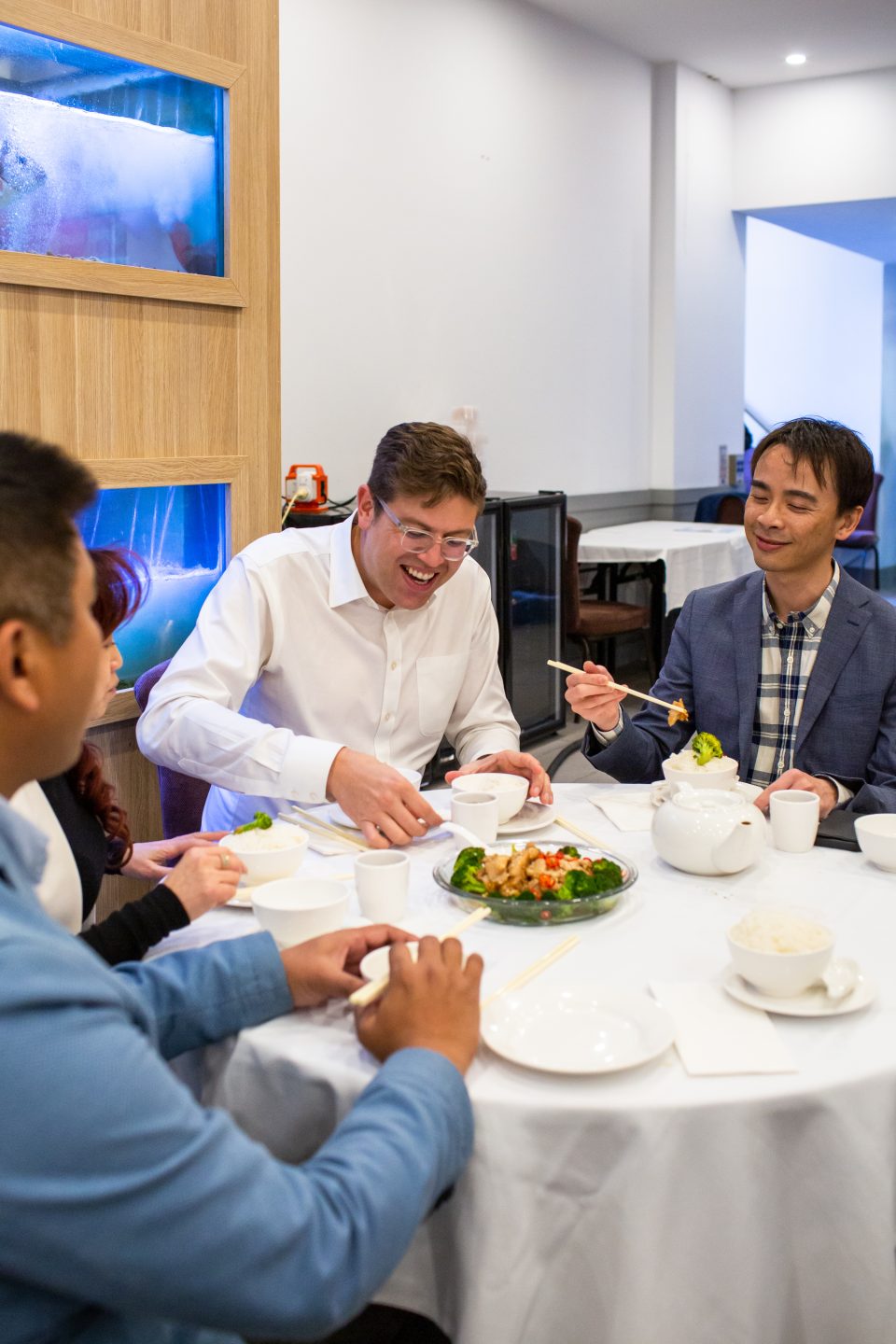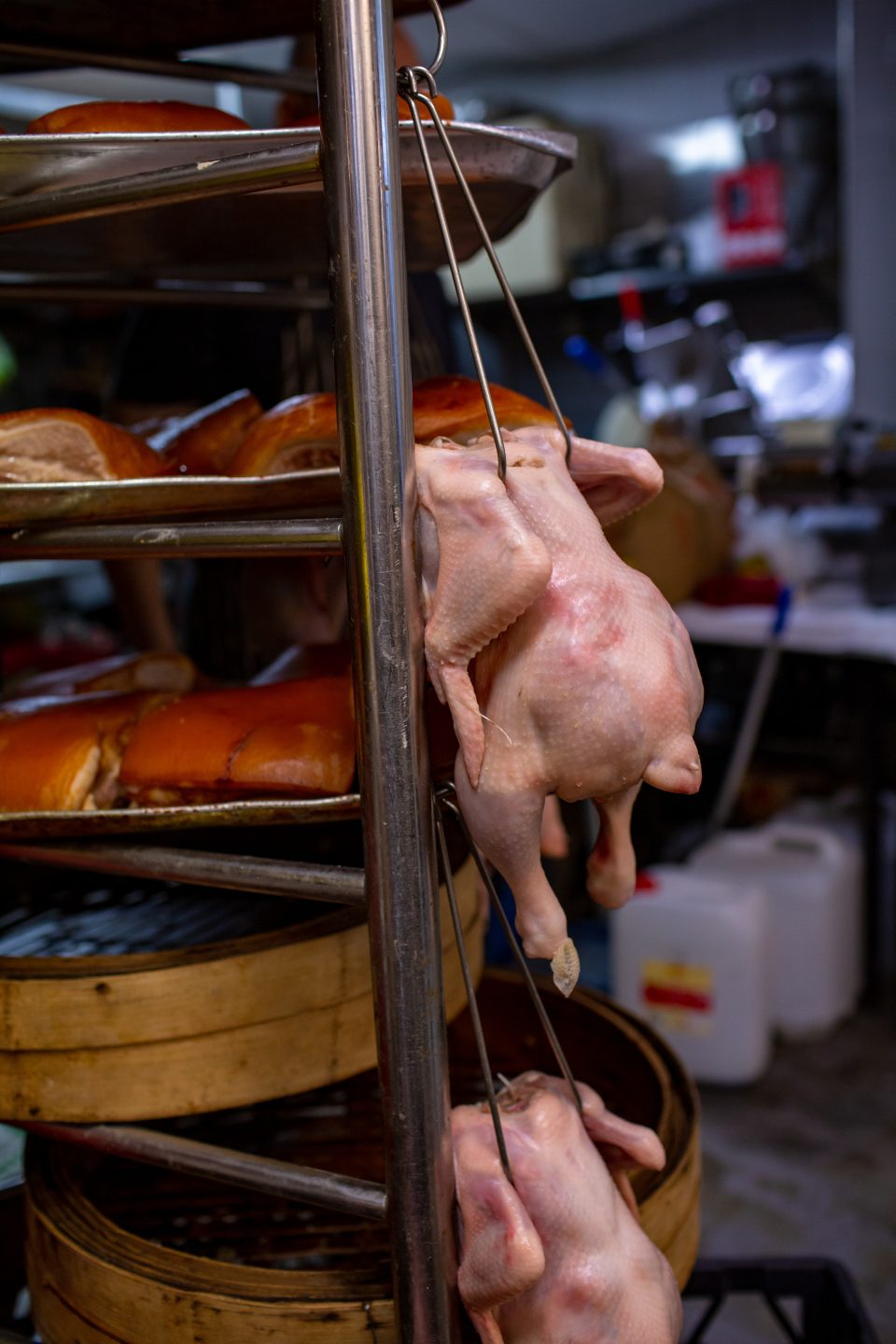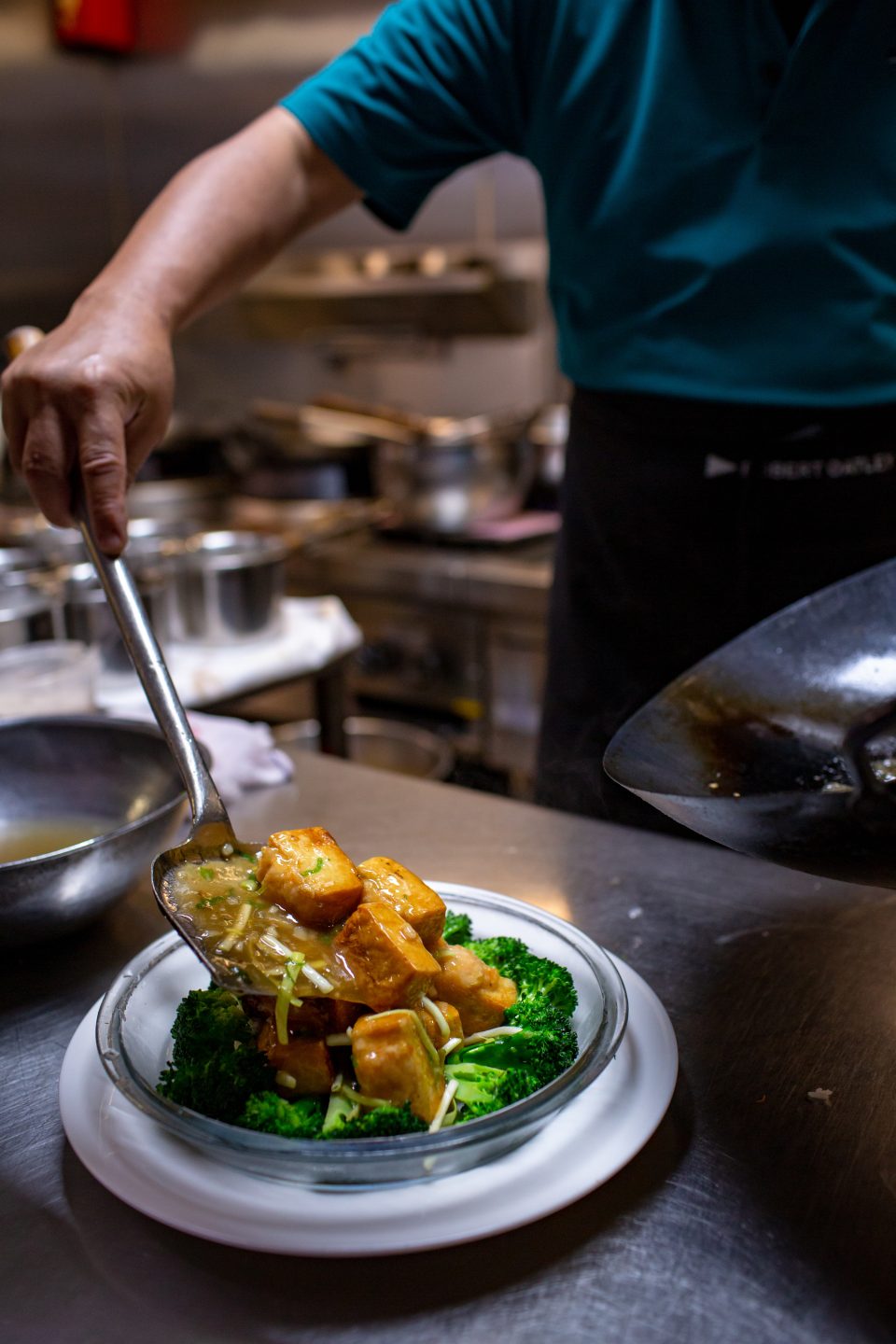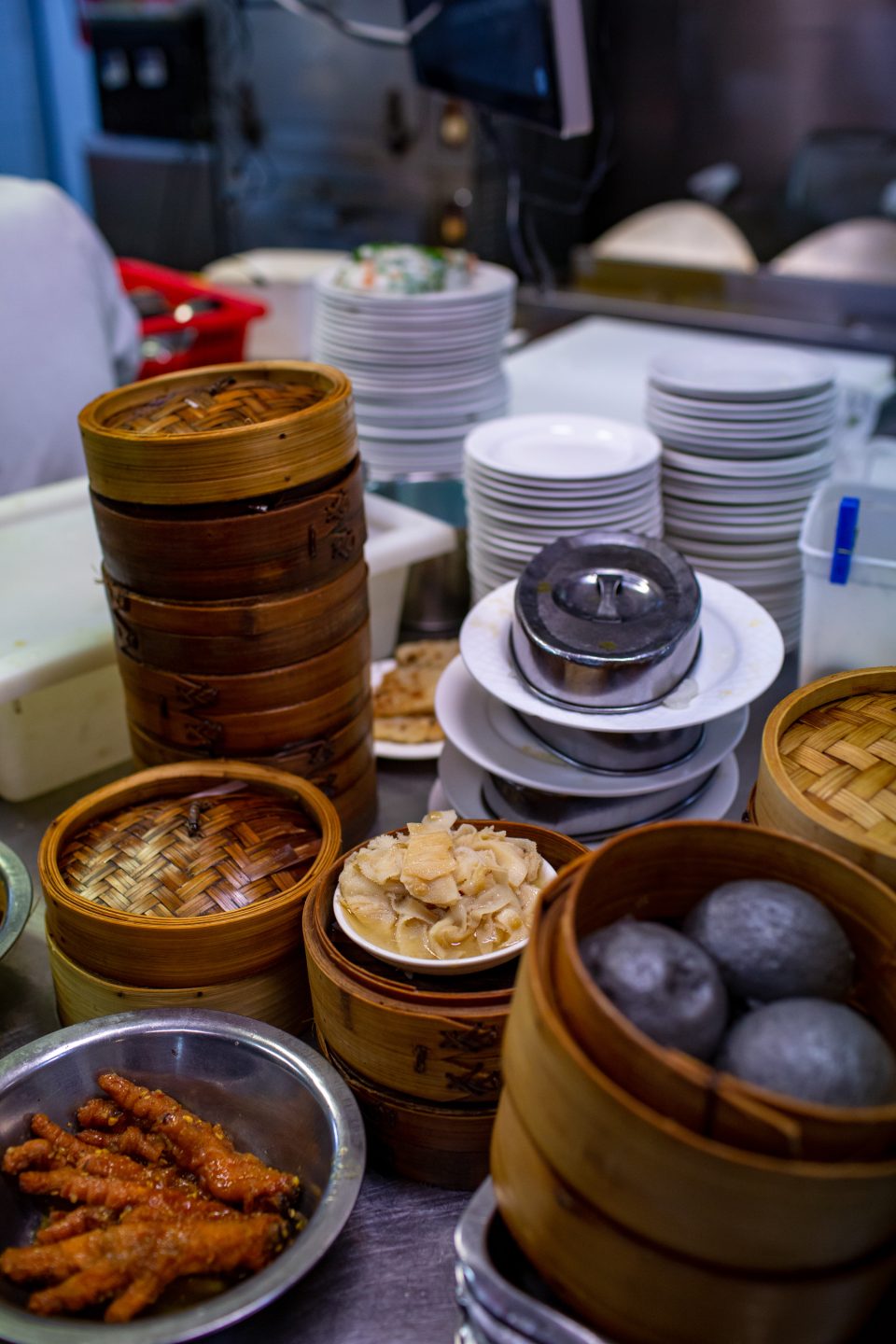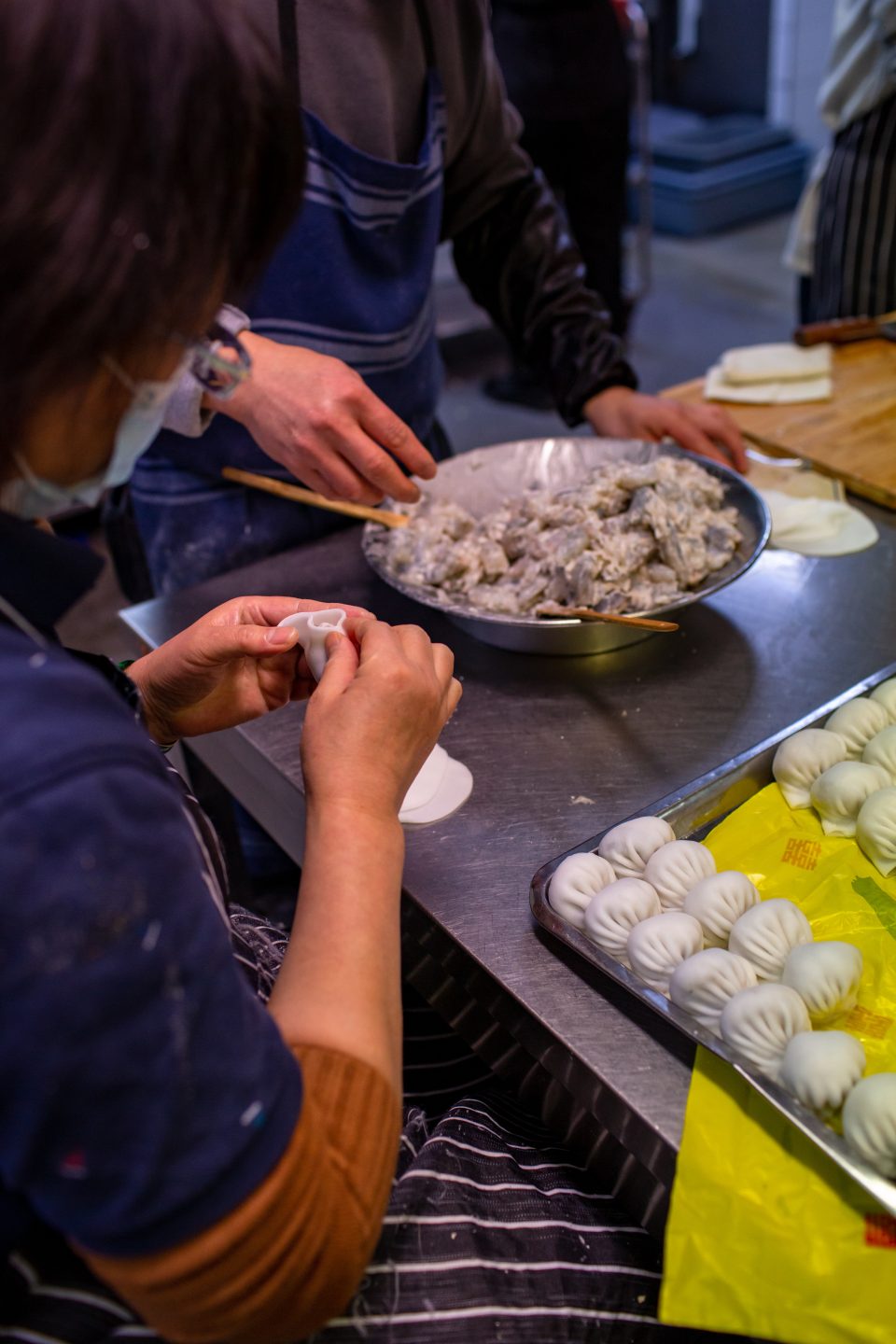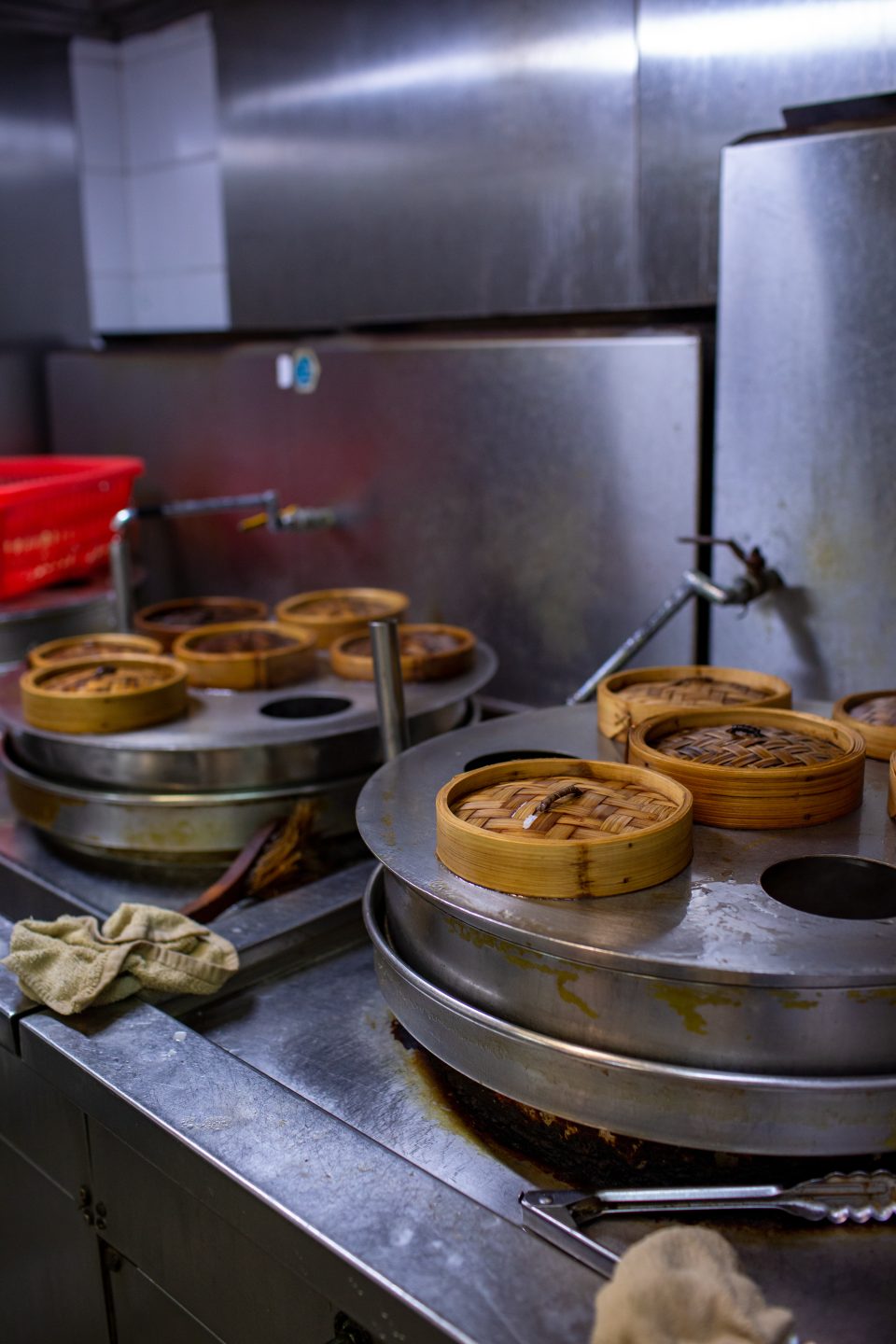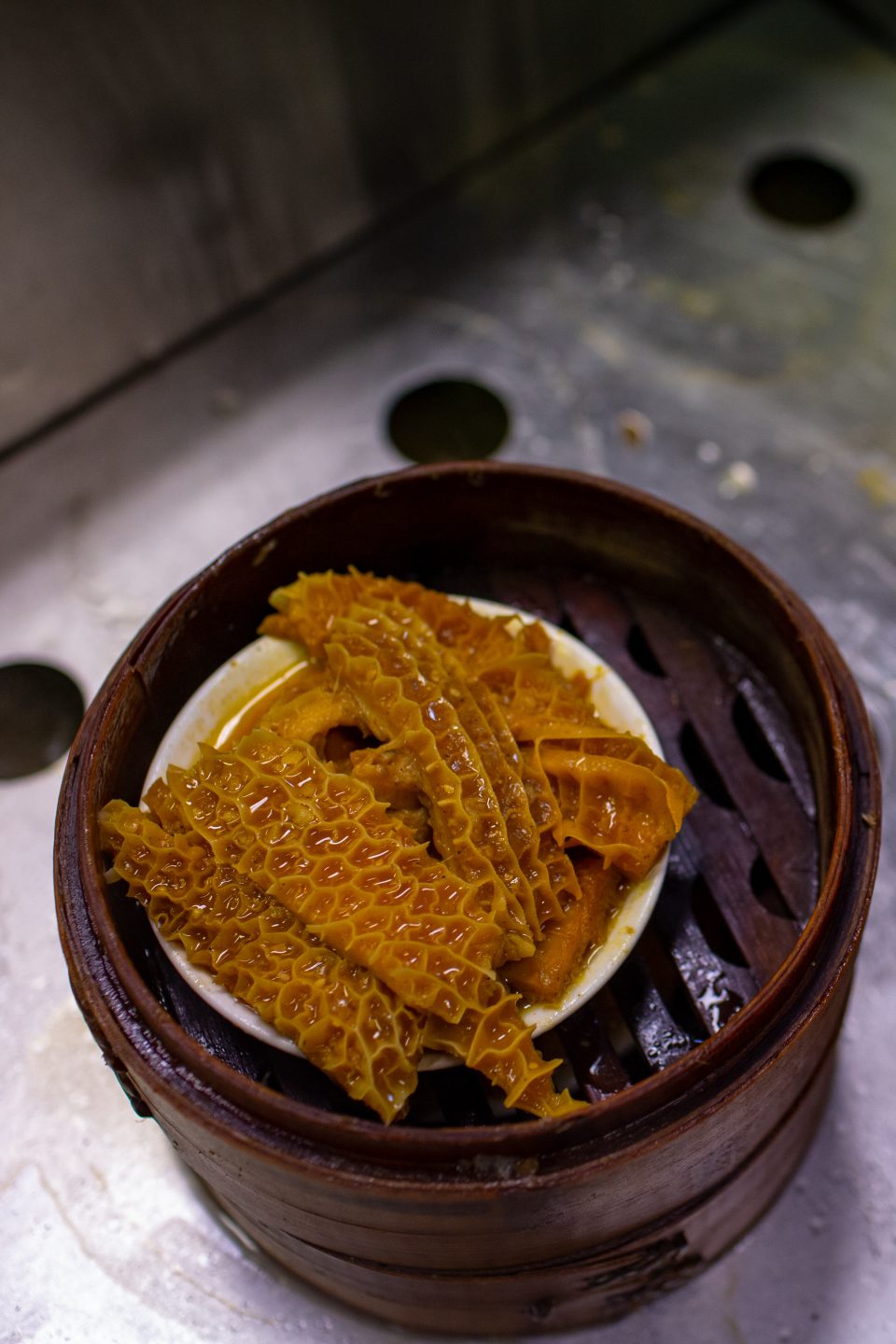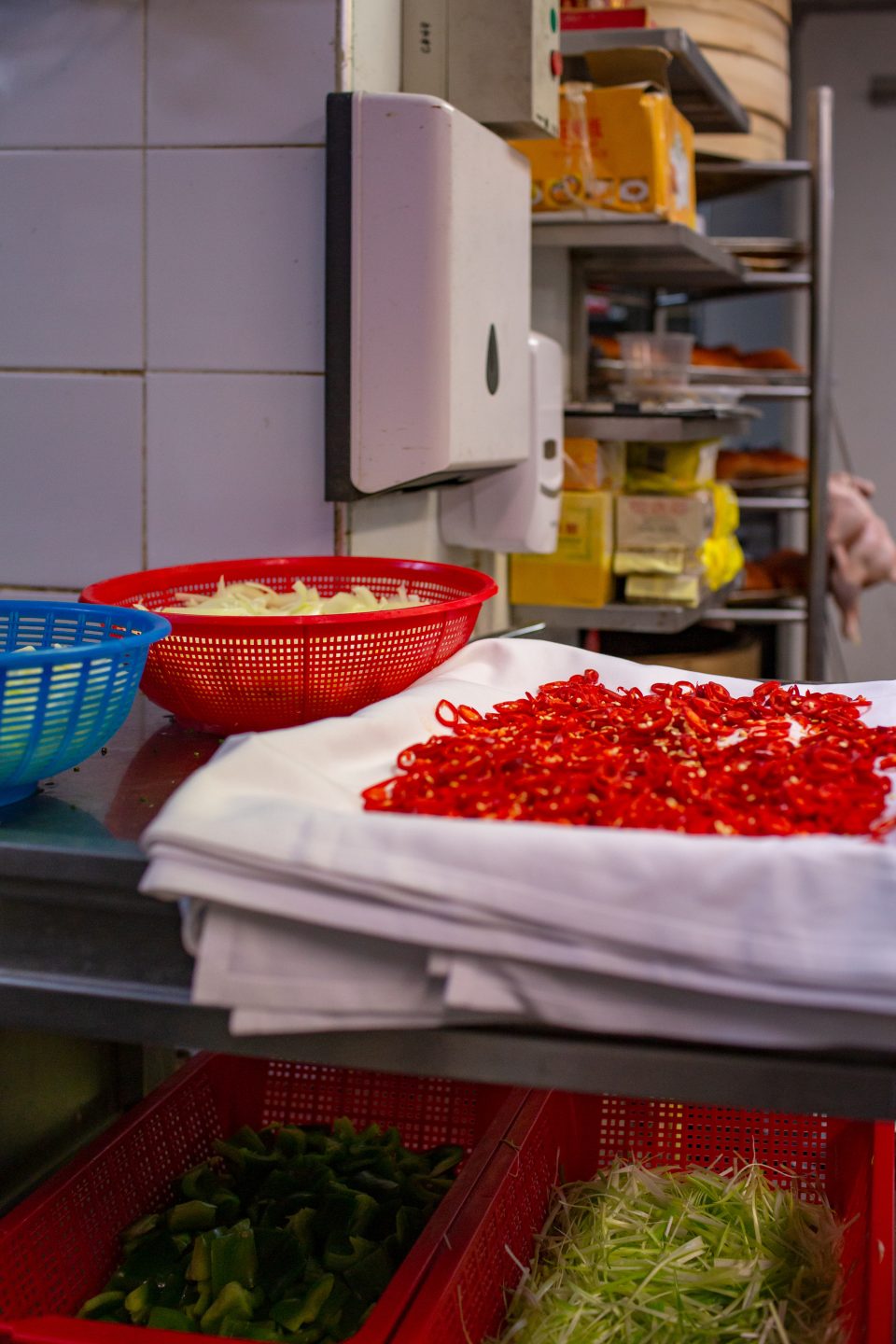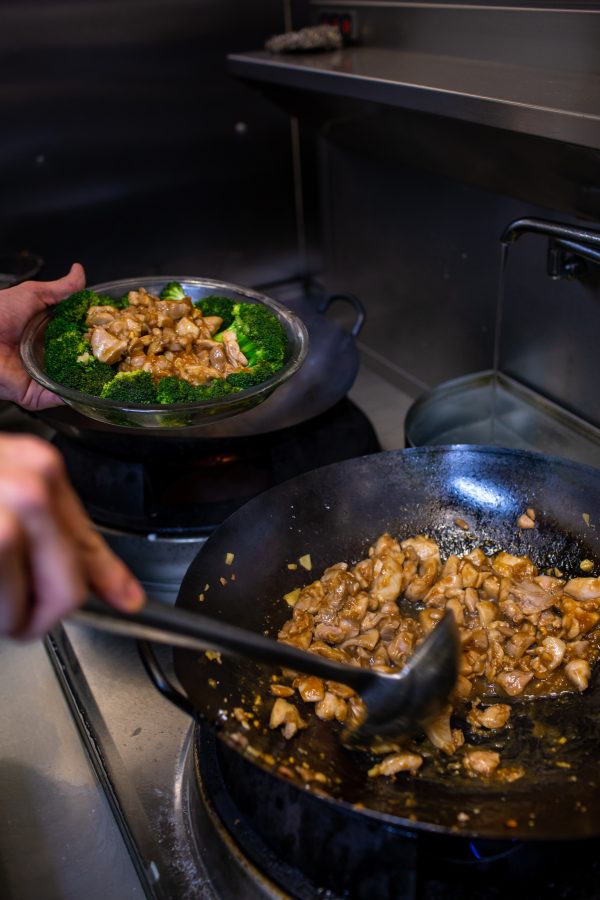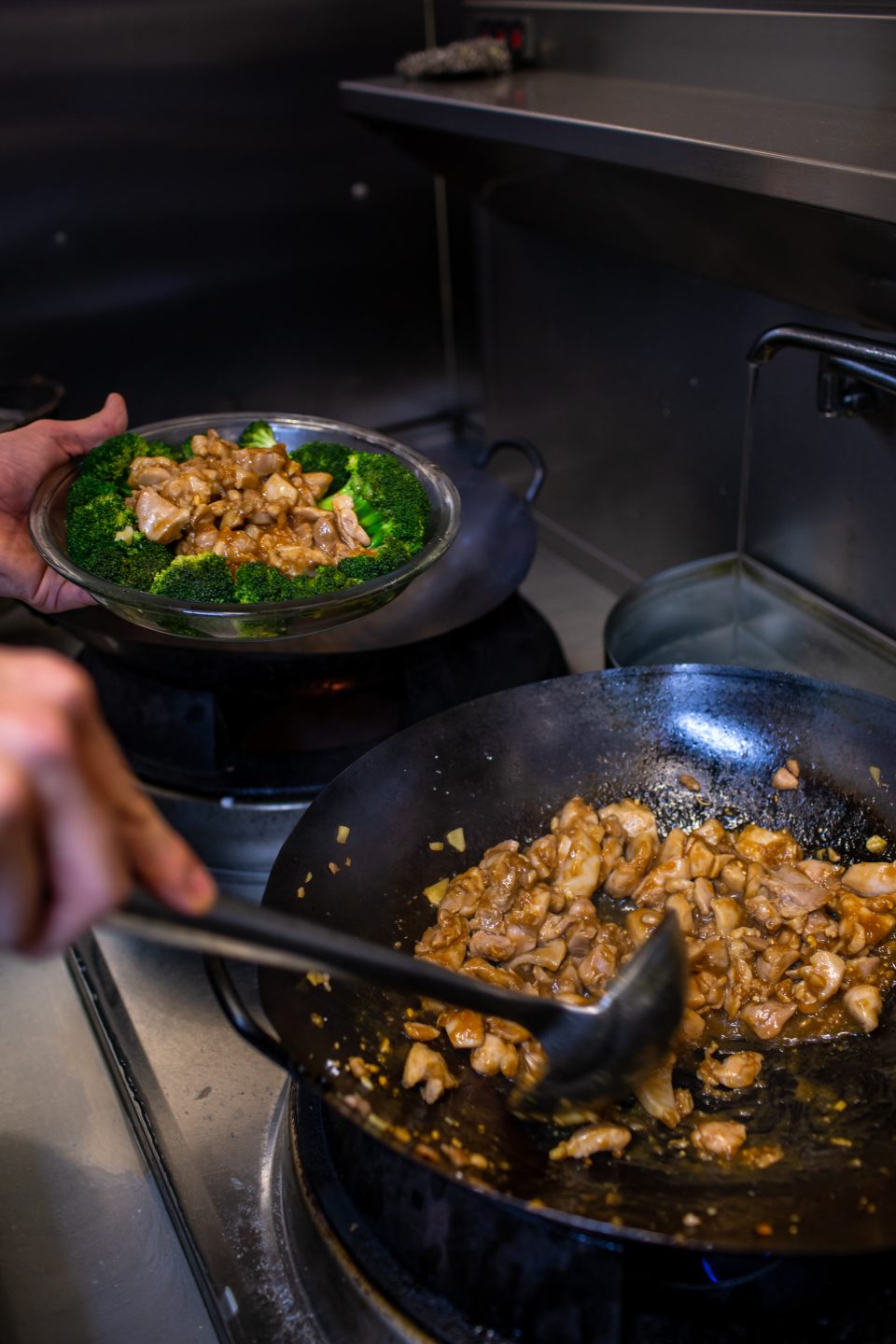 Honey Soy Chicken with Broccoli
Prep time: | Cook time: | Serves 8
1 medium size broccoli
500g chicken thigh fillet
3 cloves garlic
1 small thumb ginger
1/4 honey
1/3 cup dark soy sauce
1 tbs sesame oil
1/4 cup chinese cooking wine
1 cup liquid chicken stock
1 tsp sesame seeds
2 fresh red chilis
2 sprig spring onions
1/3 cup corn starch
4 tbs cooking oil
Salt and ground white pepper to taste
Finely chop the garlic and ginger and thinly slice the spring onions. Place these in a medium size mixing bowl
In the same mixing bowl, mix in the honey, dark soy sauce, sesame oil and chinese cooking wine. This mixture will be the marinate for the chicken.
Dice the chicken thigh fillets into bite size, mix into the mixing bowl and let it marinate for about half an hour.
Cut the broccoli into bite size florets and chop the stalk into bite size cubes. If the outer part of the stalk is tough then peel it off and discard into your compost bin.
Heat up your wok or frying pan on medium heat. Once the pan/wok is heated, drizzle in 2 tbs cooking oil and the chopped broccoli. Splash a little bit of the liquid chicken stock into the wok to speed up the cooking process of the broccoli. Once they are nice and bright green and the stalk pieces look kind of translucent, place them on your serving plate and put aside.
Mix in the corn starch into the liquid chicken stock and stir until well combined. Place aside to use in next step.
While the wok is still hot (still on medium heat), drizzle 2 tbs cooking oil and mix in the marinated chicken pieces along with the marinate. Use your spatula/cooking spoon to keep stirring the chicken pieces to avoid any burning.
While stirring, pour in the corn starch liquid chicken stock mixture bit by bit until all is gone. The heat will slowly create a gravy like texture. Keep stirring until all chicken pieces are nicely coated with the gravy. Turn off the heat and season with salt and ground white pepper.
Spoon chicken pieces into the same dish where the cooked broccoli is.
Garnish with chopped red chilis and sesame seeds.
Serve with hot rice.