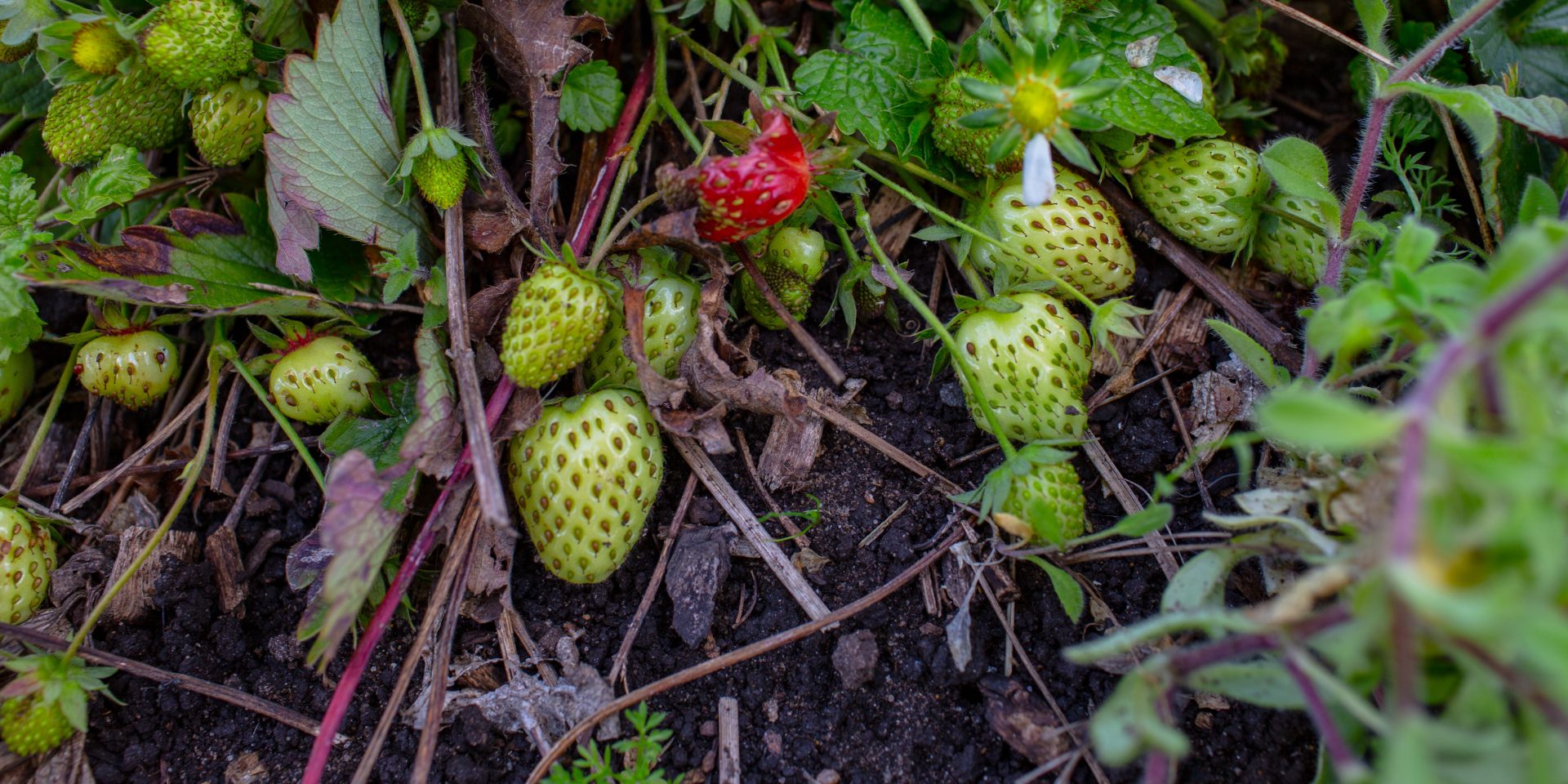 Henley Green Community Garden and The Happy Hens was inspired by 3 friends wanting to 'grow connections' in the community. They all have a few things in common: love of outdoors, growing edible gardens and getting together for a good meal! In 2018, Henley Green became a reality from an old disused bowling green. Henley Green is a 'no dig' garden with everything being layered on top of the original grass – cardboard, mulch, soil, compost, alpaca poo – and repeat. Henley Green now has around 40 members who keep it looking amazing! It is our piece of Sydney – a little haven away from the hustle and bustle of normal life to connect with nature and switch off from the world. 
Emma Paxton:
"Cooking and I have not always been friends. I enjoy cooking when I have a lot of time and can cook for friends. Henley Green has inspired my cooking choices over the past few years. Fresh ingredients and particularly ones that you played a small part in growing – are the best!"
It was beginning of spring 2022 here in Sydney and with the recent burst of sunshine (and plenty of rainy days) Henley Green's garden now bursts with lots of fresh produce waiting to be harvested. Emma picked the ingredients for that day's lunch – mint and basil, garden lettuce, snow peas and nasturtium flowers to be served with Ottolenghi inspired yoghurt dressing. The chooks also provided the eggs for the fritters. The meal was truly a delight and we loved the company of the chooks under the table while we dined. Chefs on the day were Jan Linton, Sandi Corbridge and Kate Kutty, with superb dressing by Mel Malloch and some input from Emma Paxton.
Who
The Happy Hens: Jan Linton, Kate Kutty, Sandi Corbridge, Mel Malloch and Emma Paxton
Family origin
All Happy Hens!
I can't live without
Henley Green Community Garden
Dream Job
Tending to Henley Green full time
Currently I'm obsessed with
Henley Green
Childhood taste
Anything fried
I will always have in my pantry
cheese and wine
I learnt to cook from
The ladies are all great cooks in their own right
Currently I'm listening to
revamped 80's songs like Elton John and Britney Spears "Hold Me Closer"
One day I must visit
Italy
Go to meal
lots of cheese, basil and tomato
I am really good at
yet to be seen!
The unforgettable meal
Emma: for me was Tetsuya's degustation 20 years ago
My piece of Sydney
Henley Green of course!
Favourite spice
Coriander
Best flavour combo
anything that's just grown like basil and tomato from Henley
Guilty pleasure
Cheesecake
Who does the dishes
Emma as she cannot cook like the others!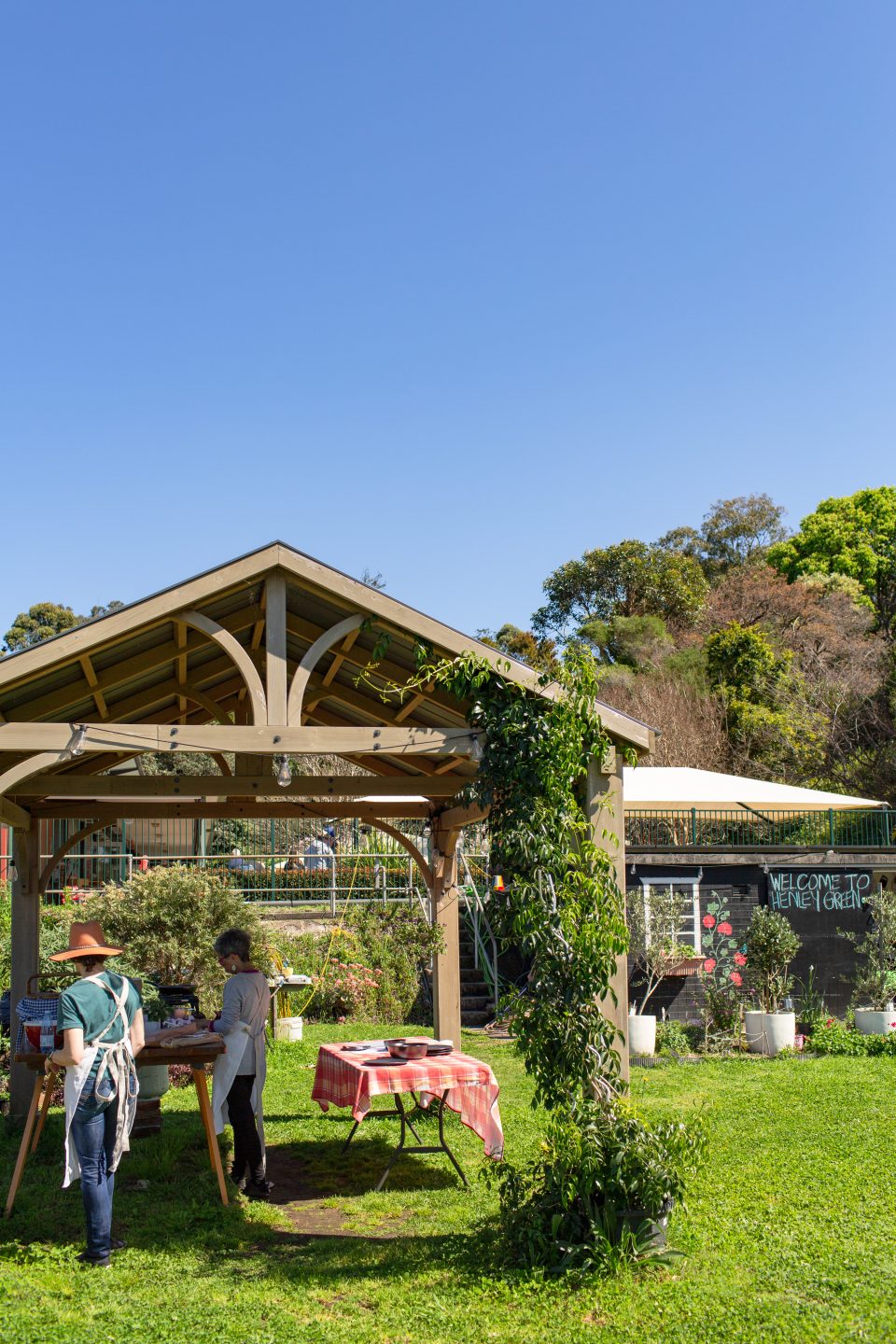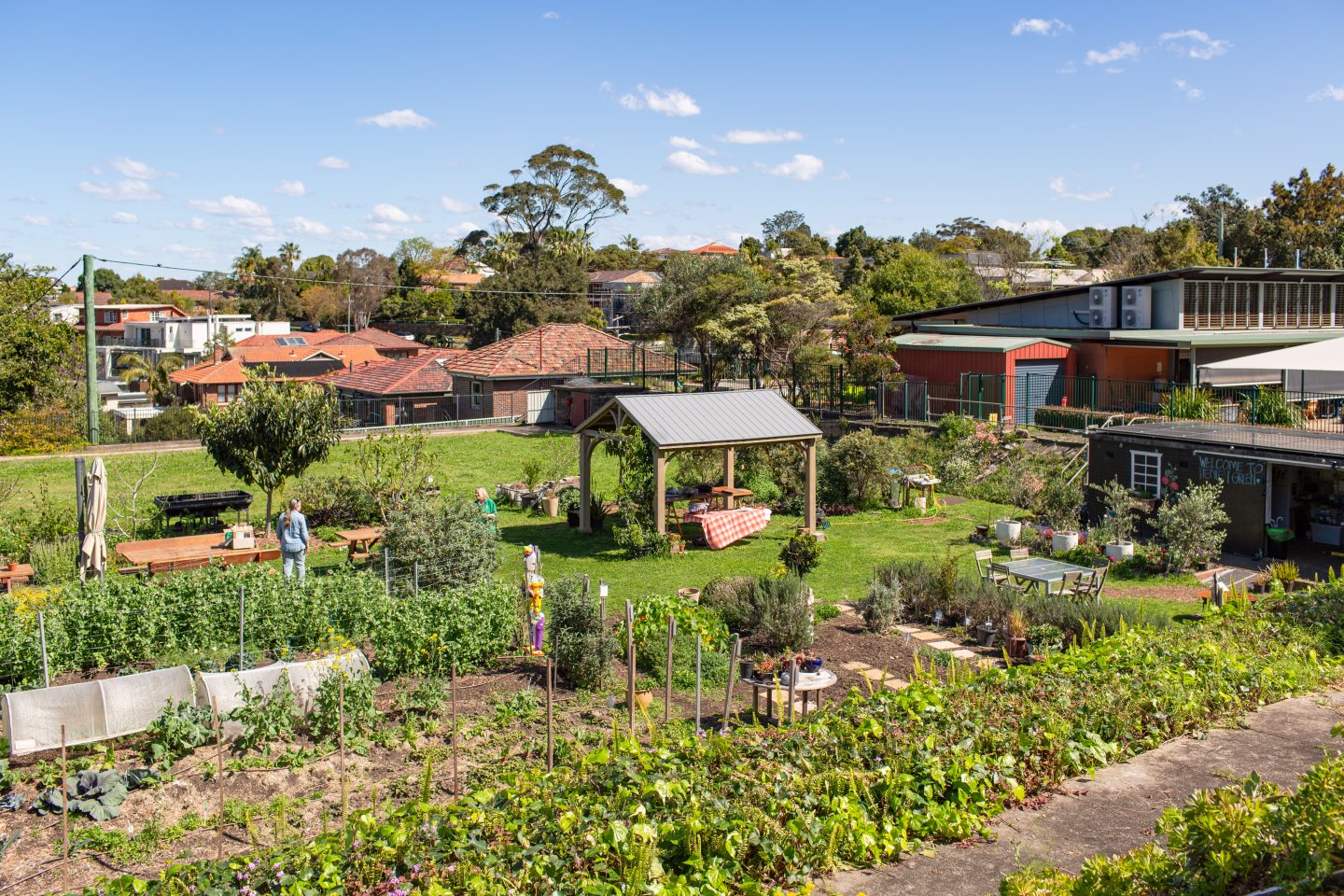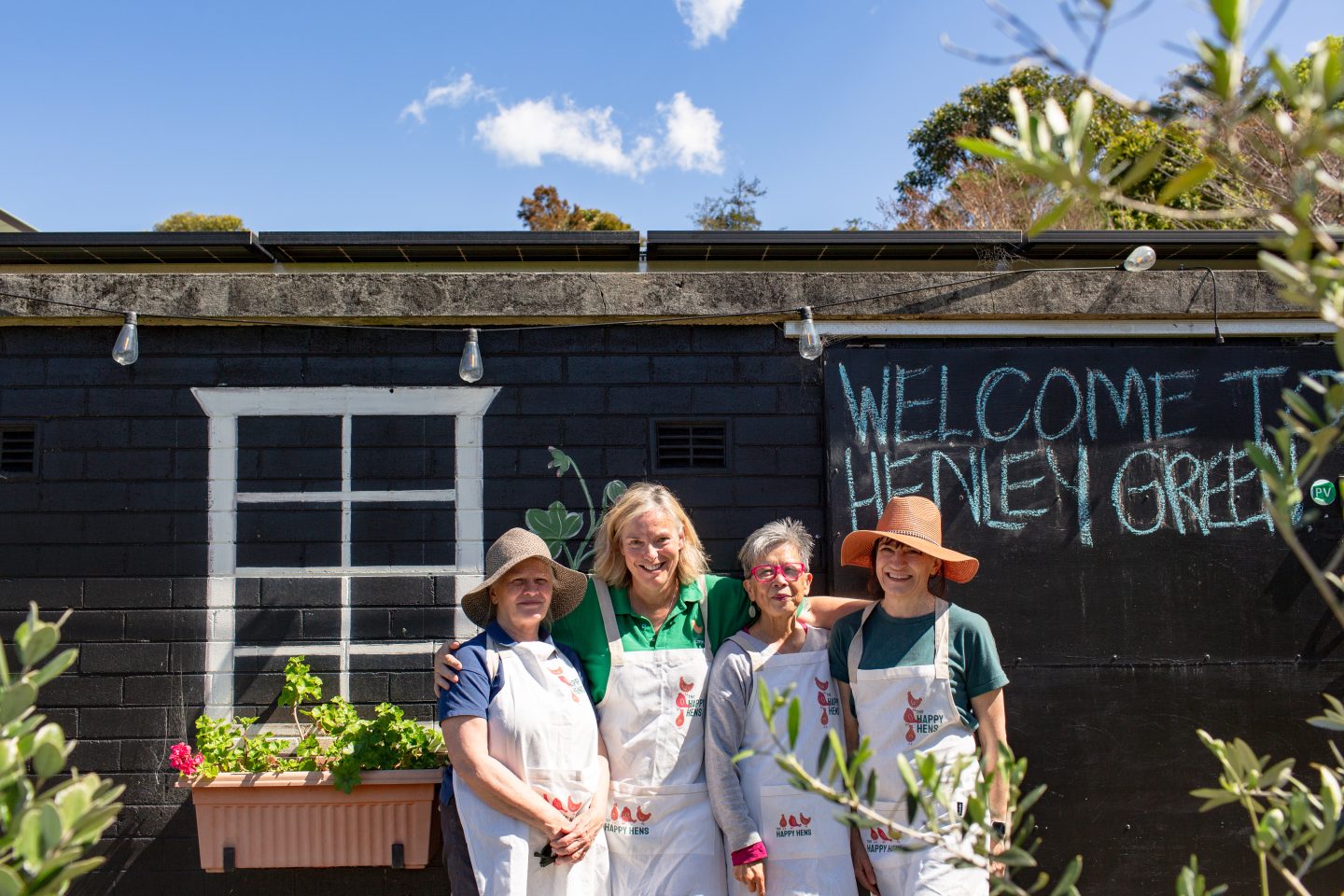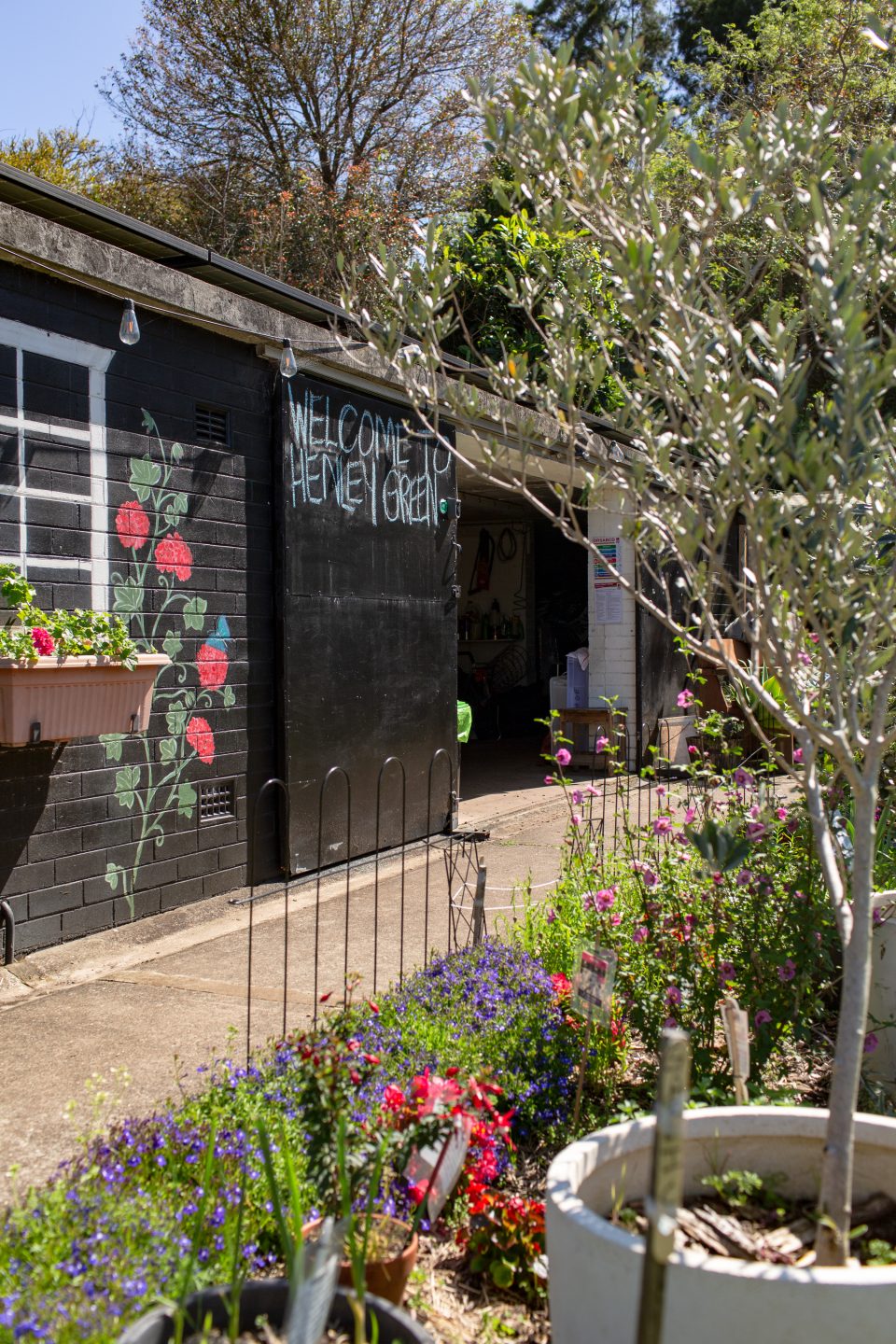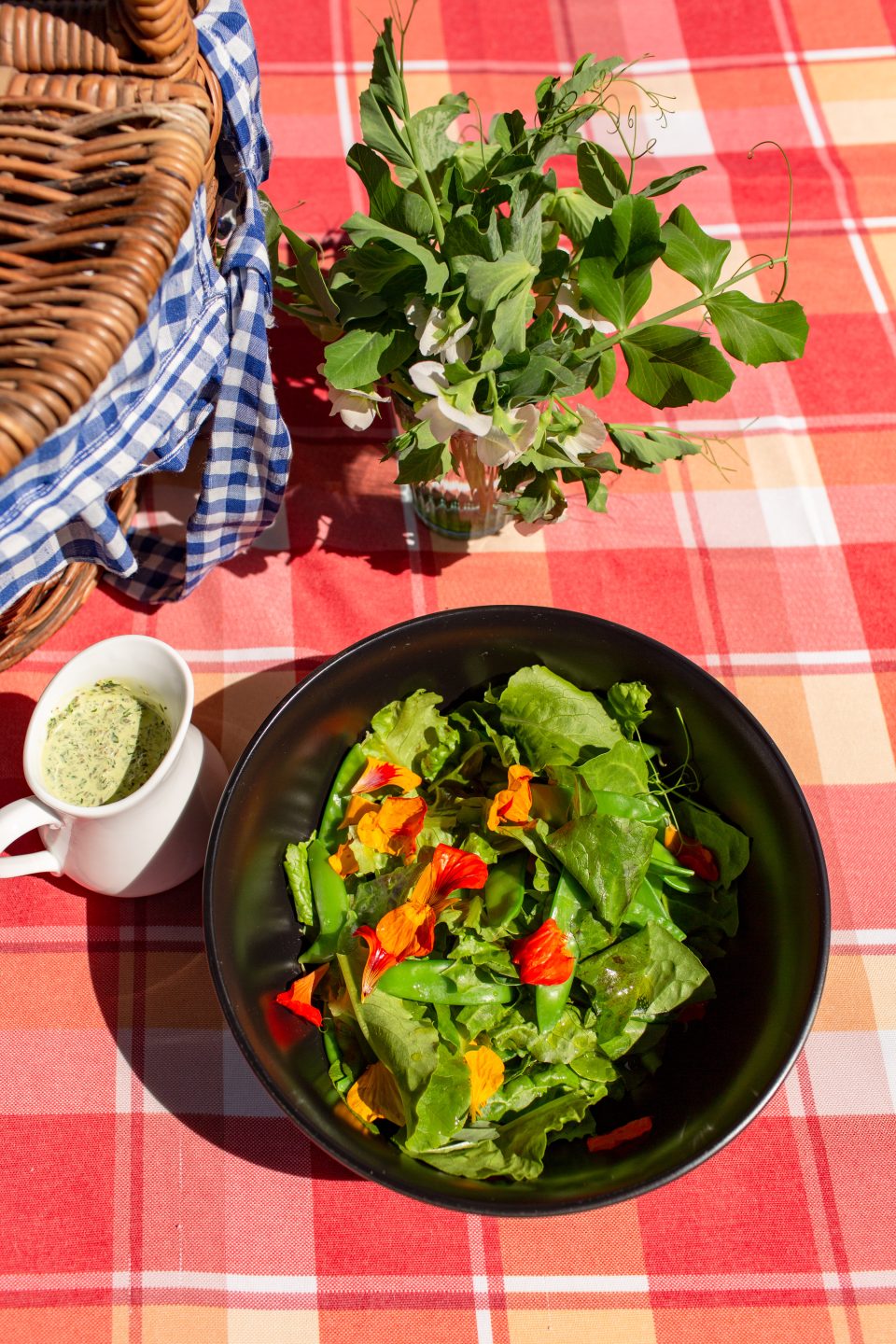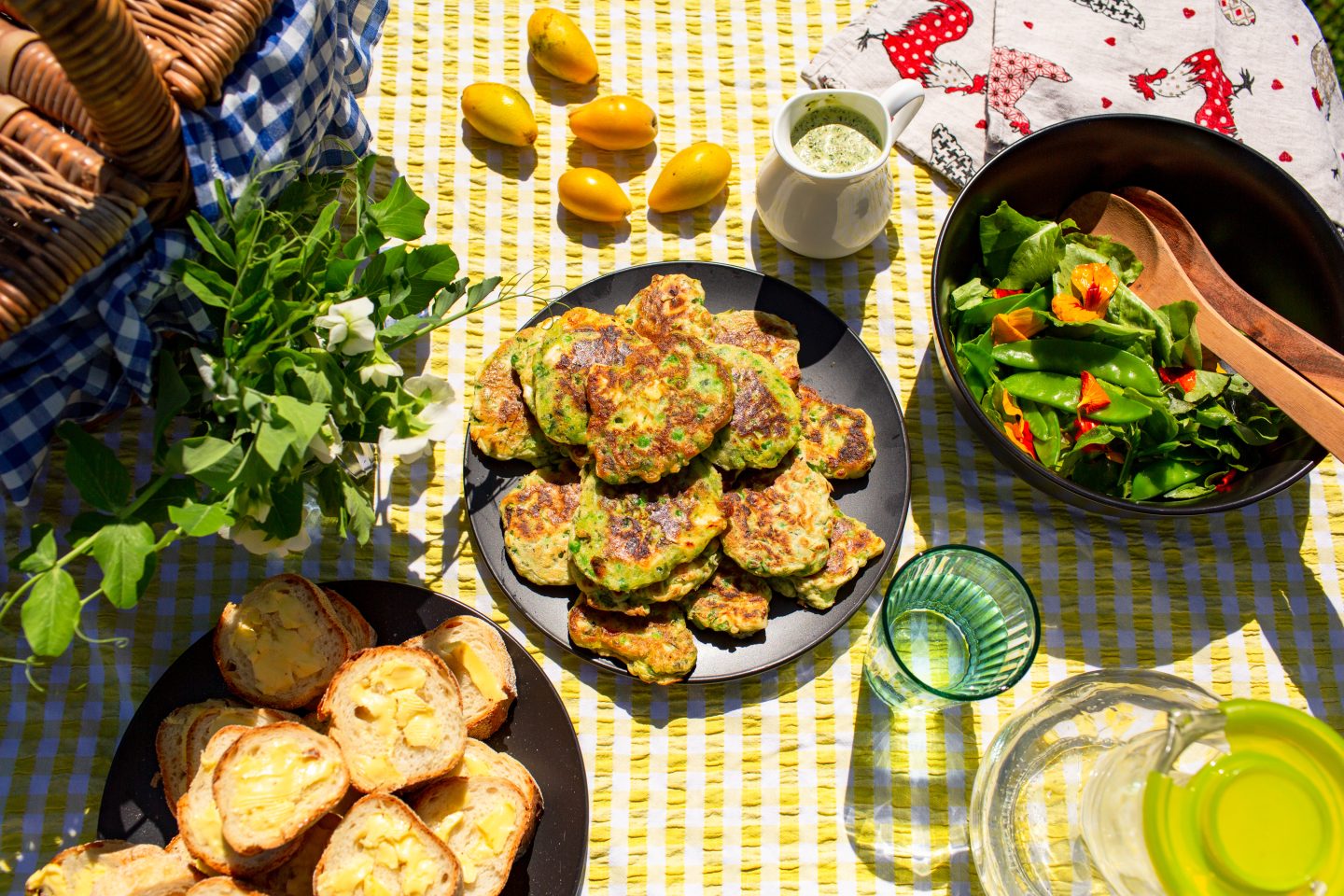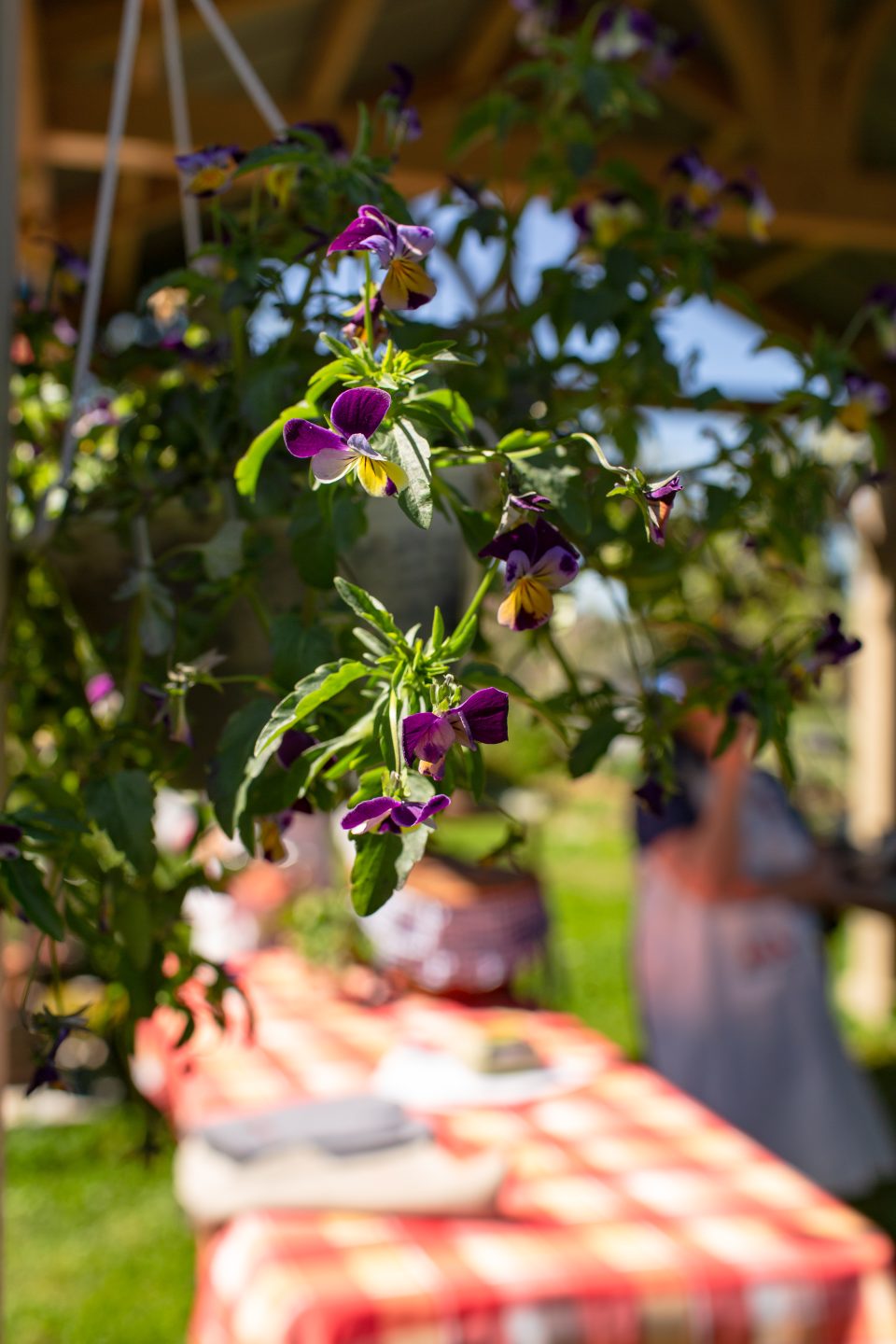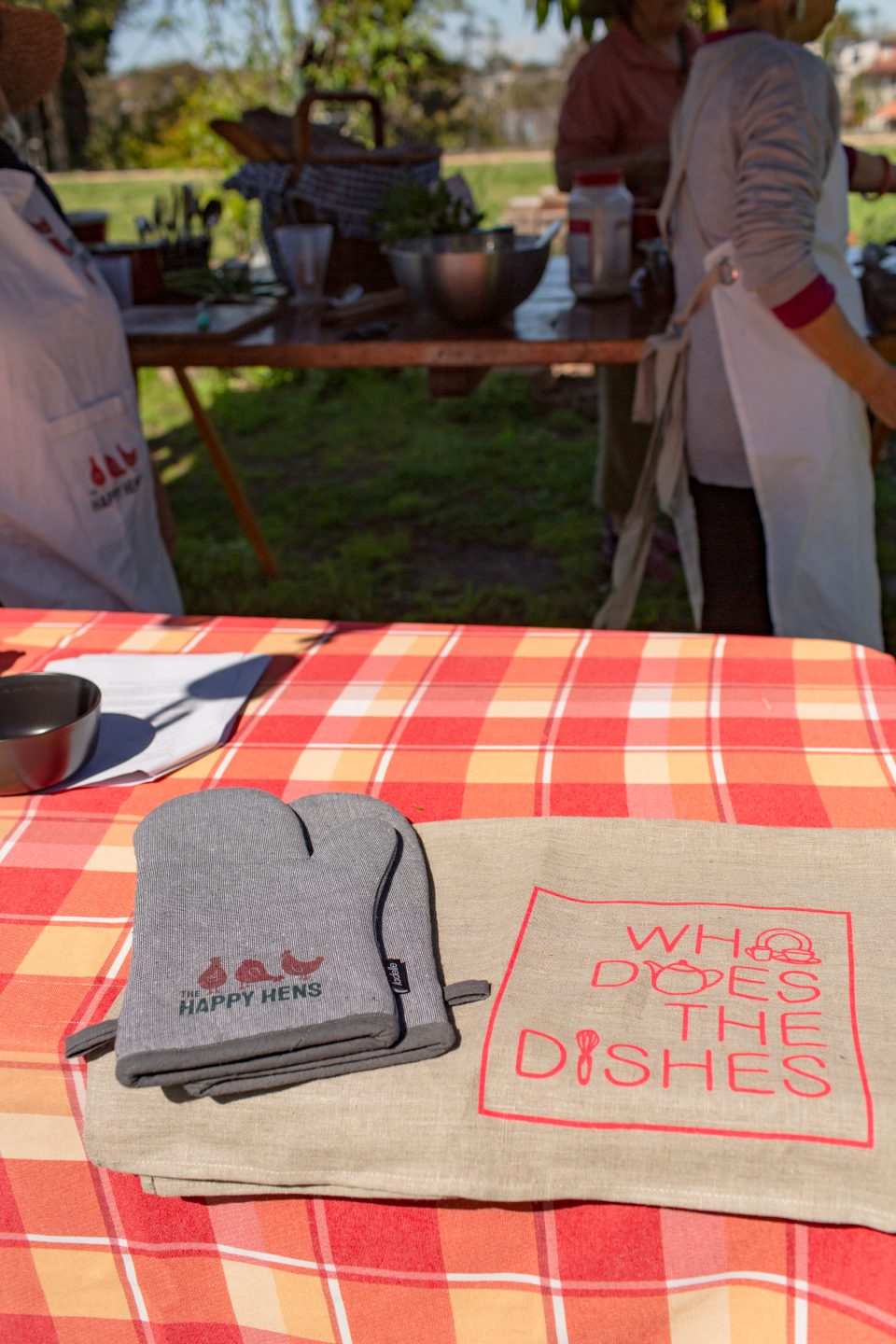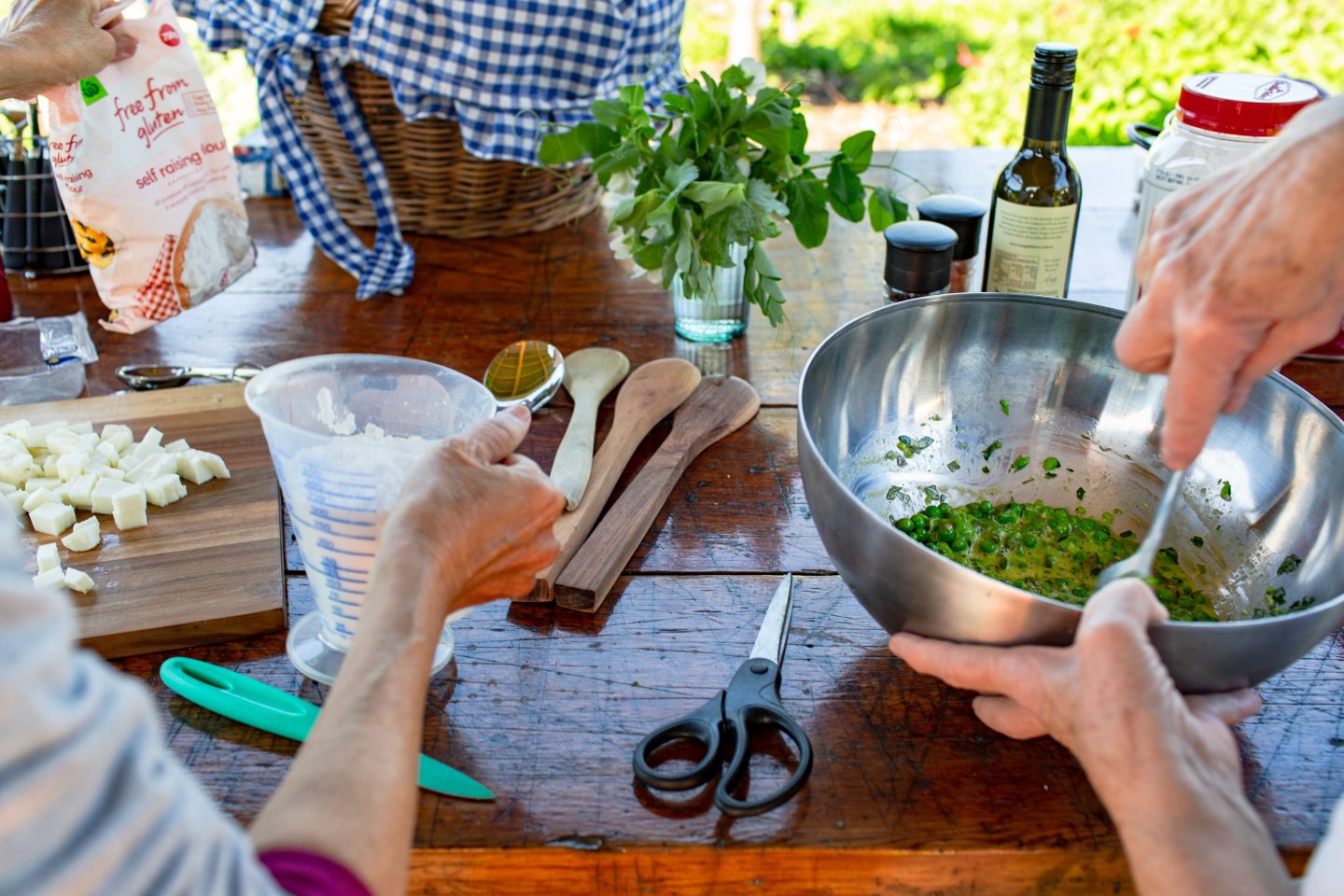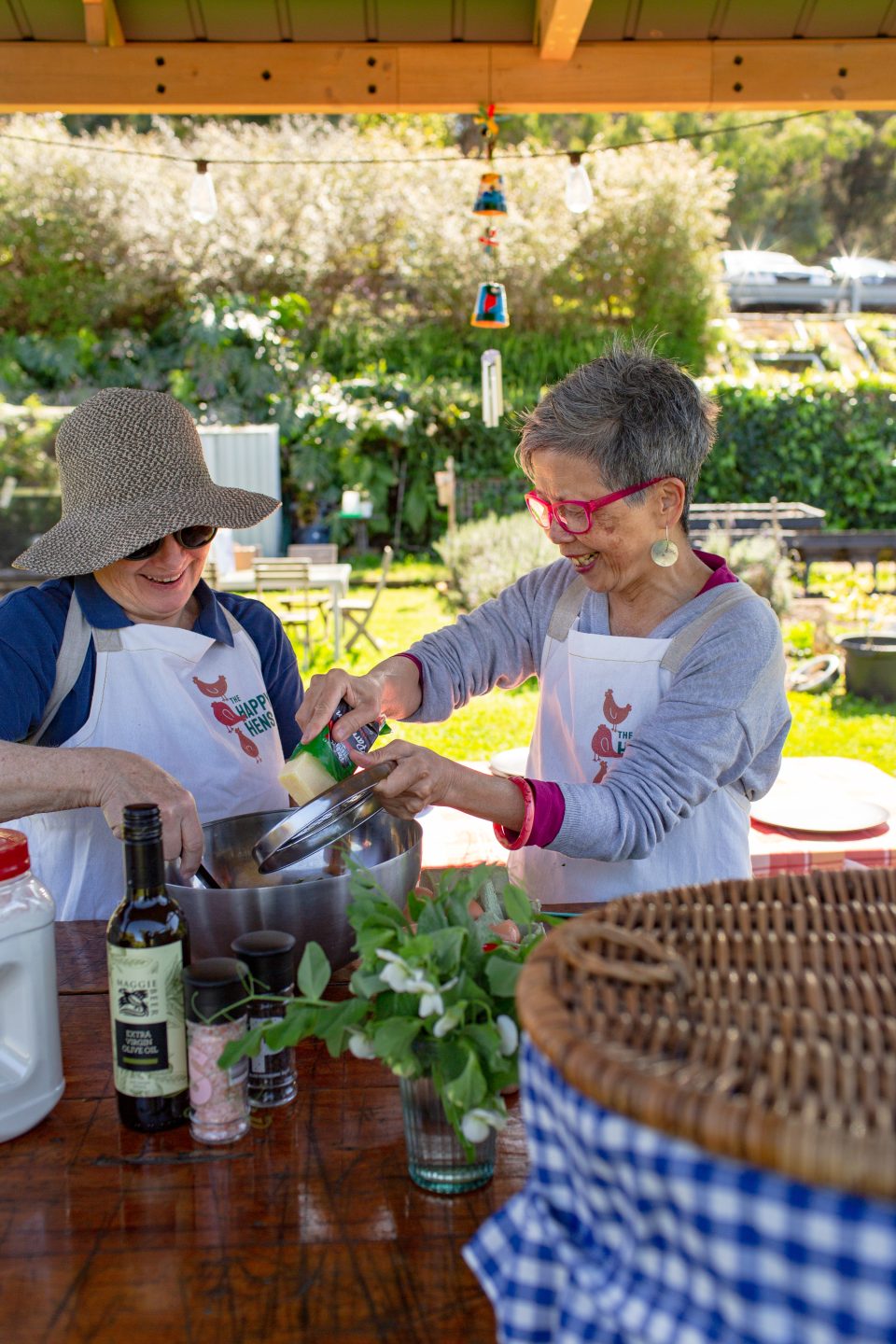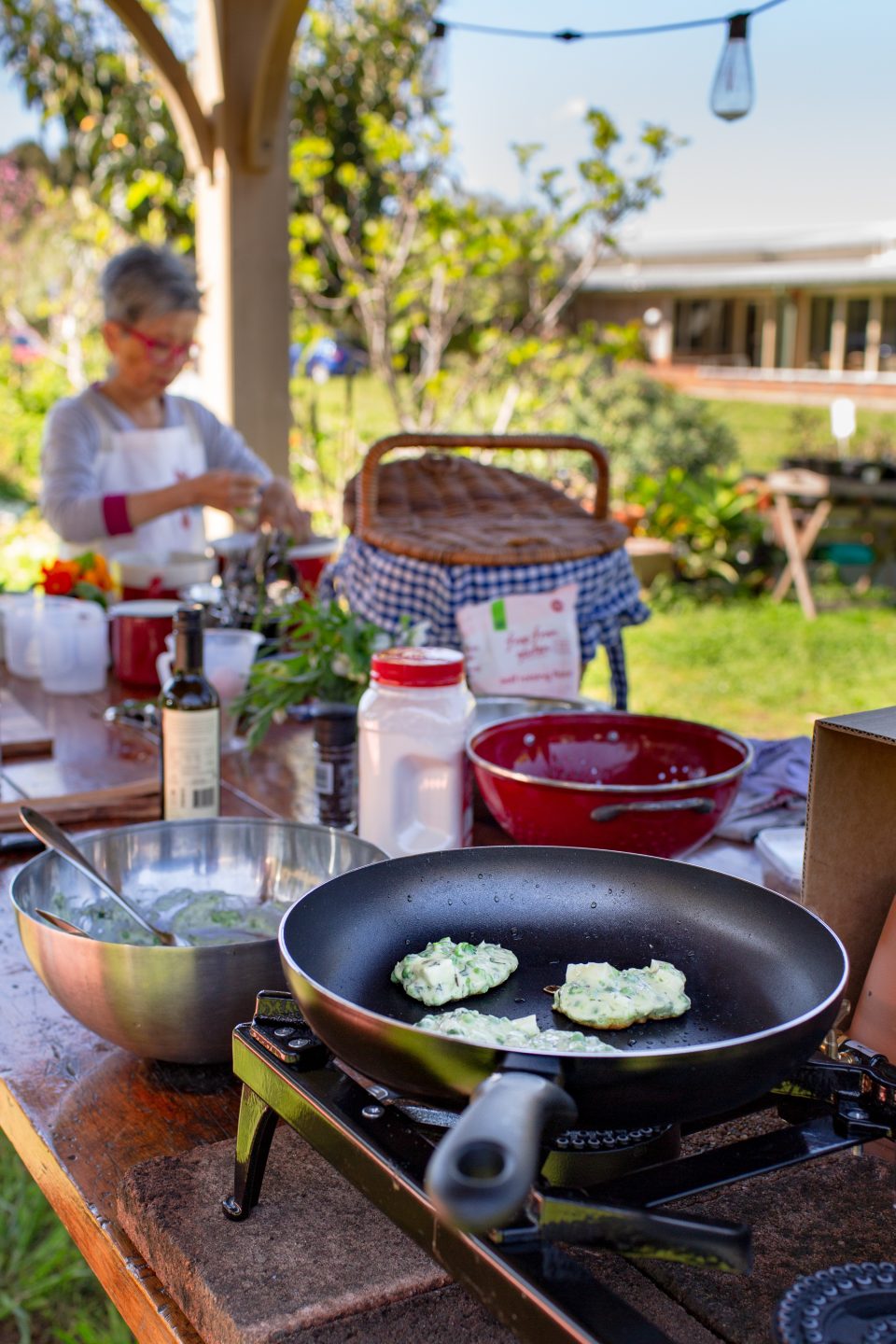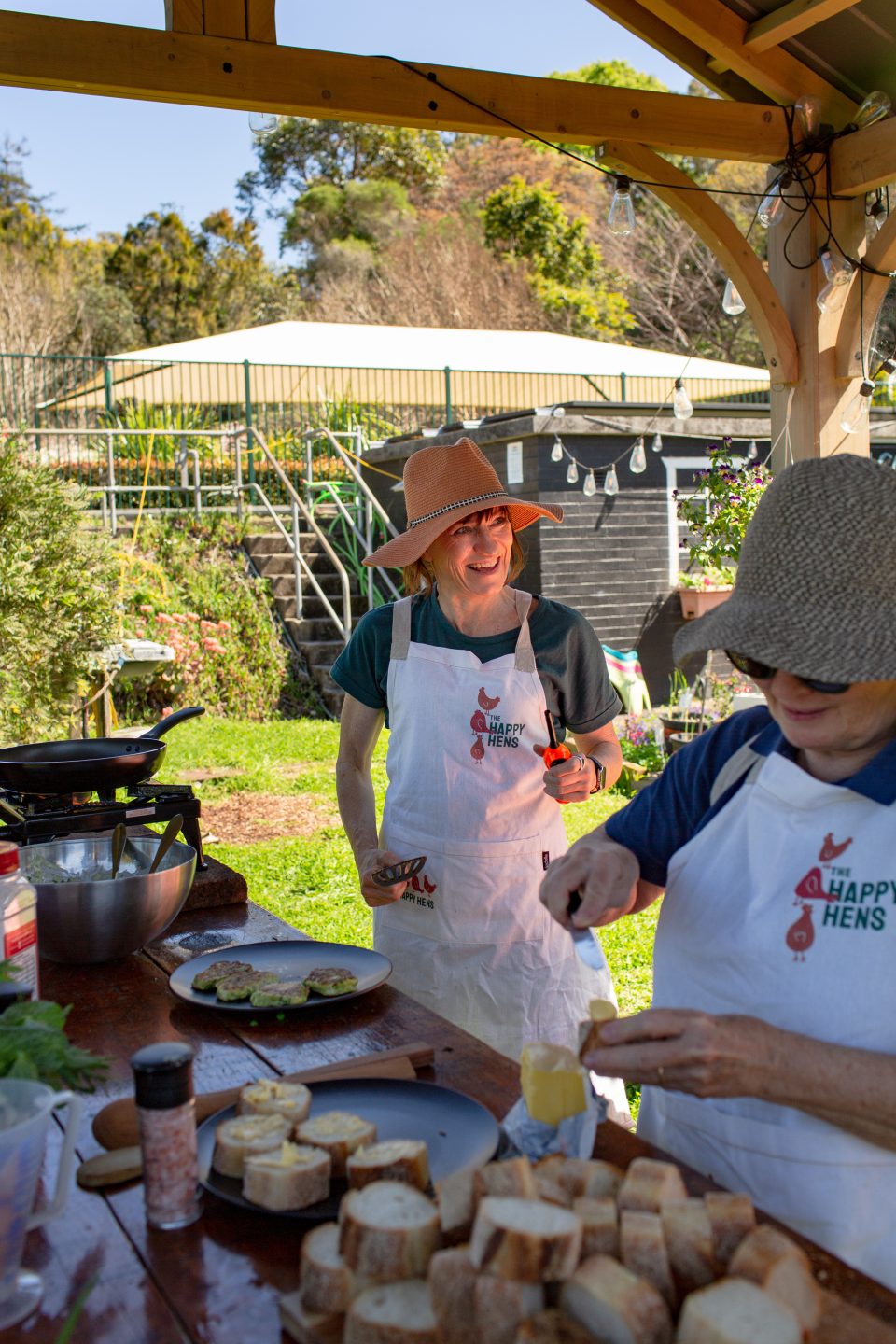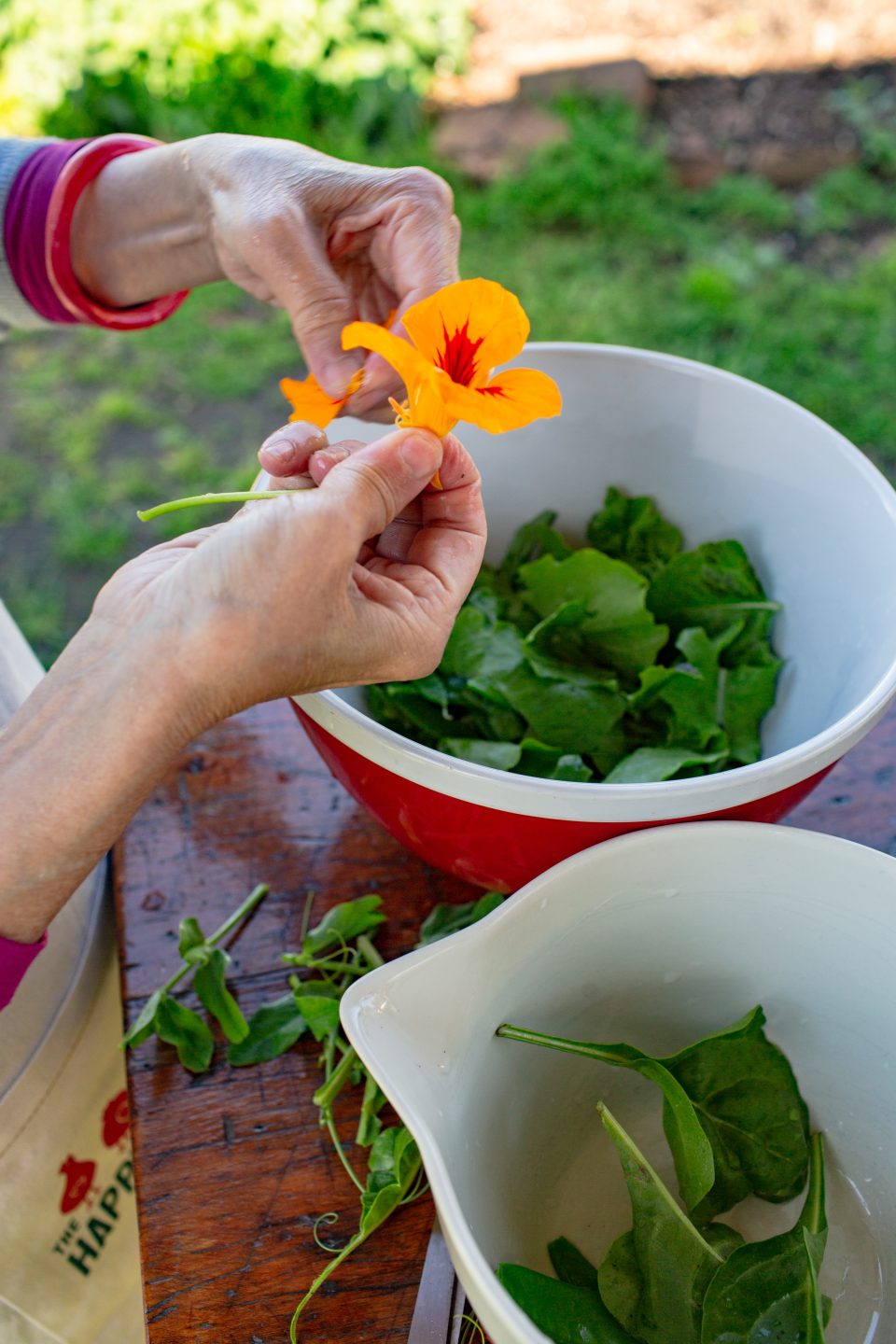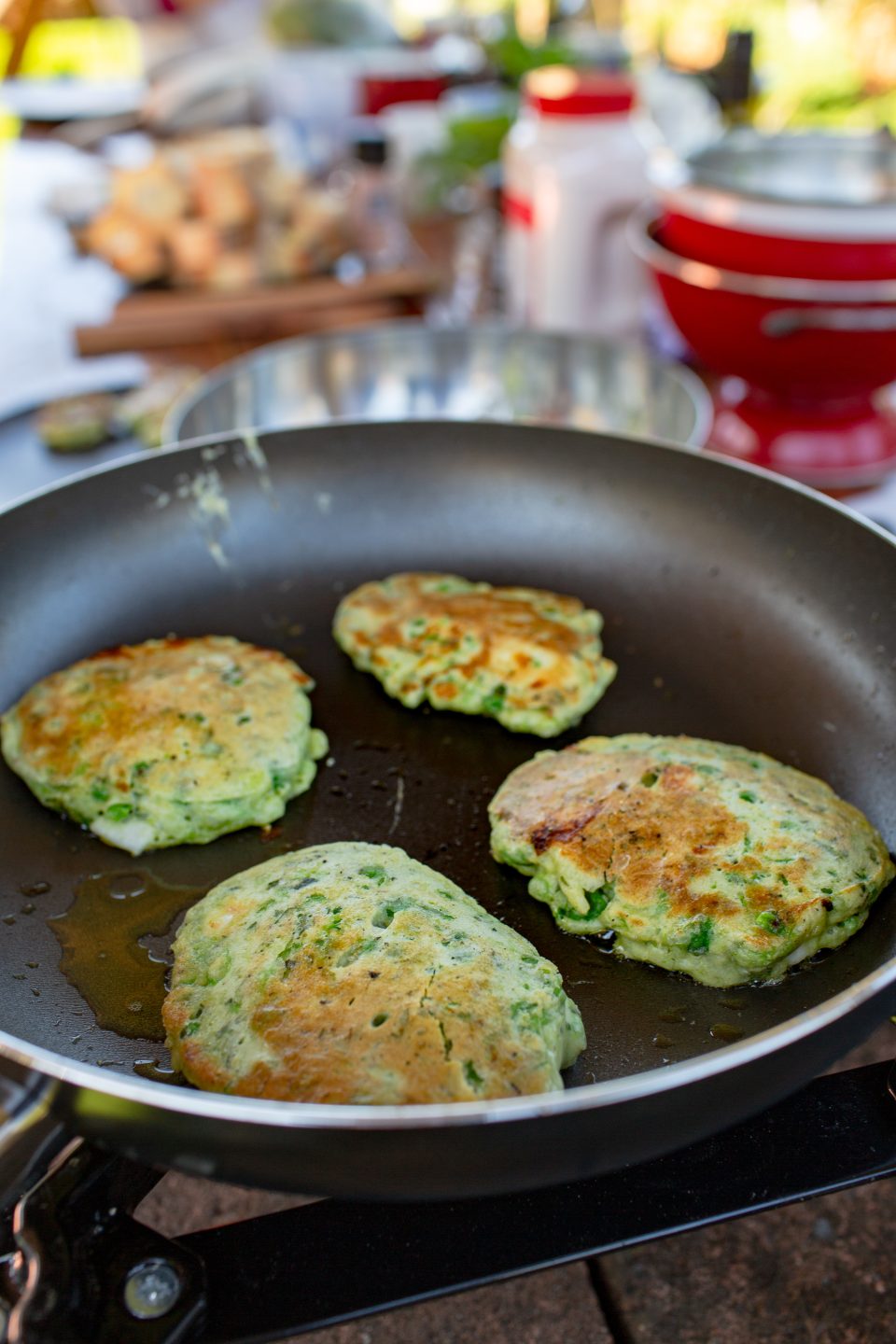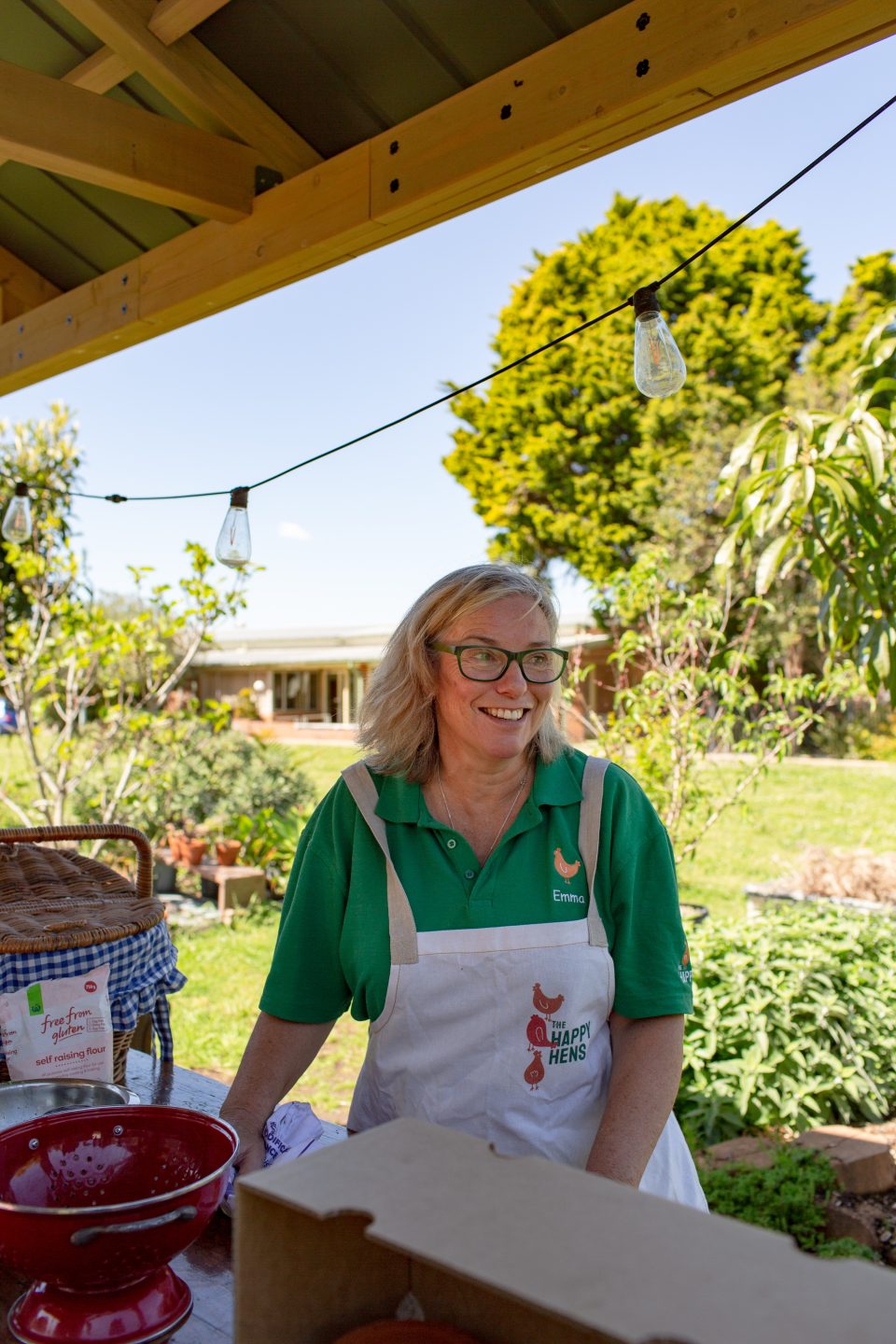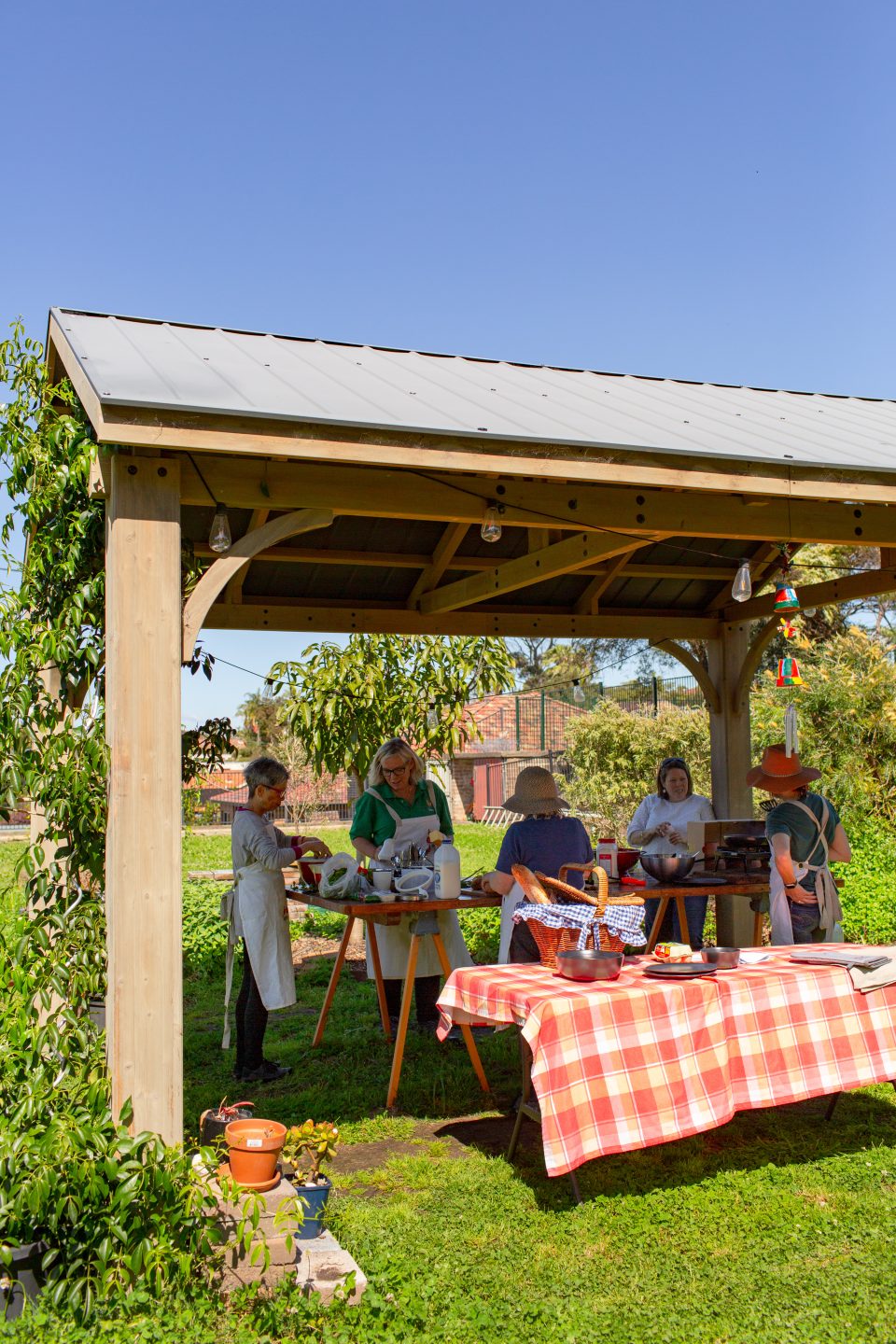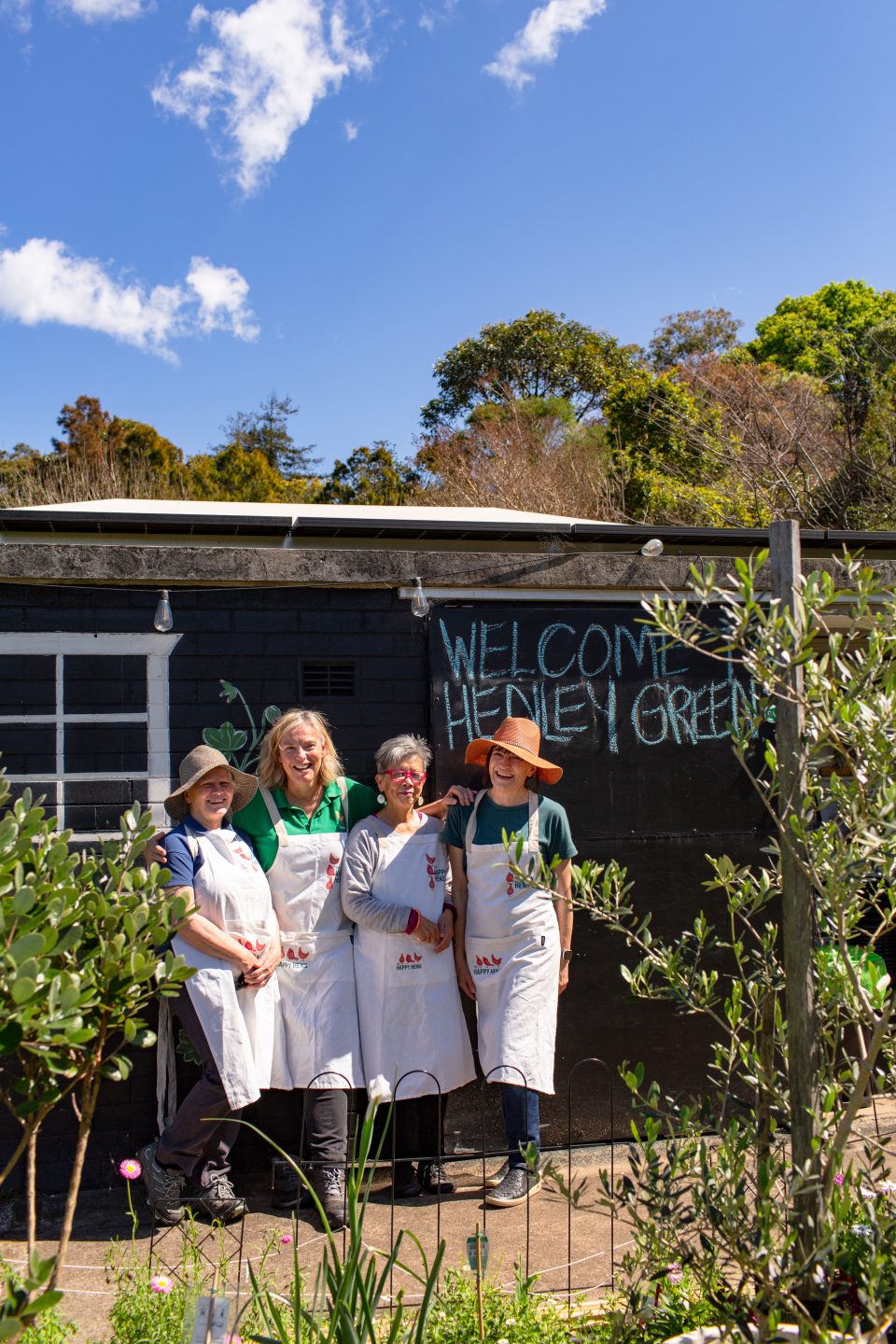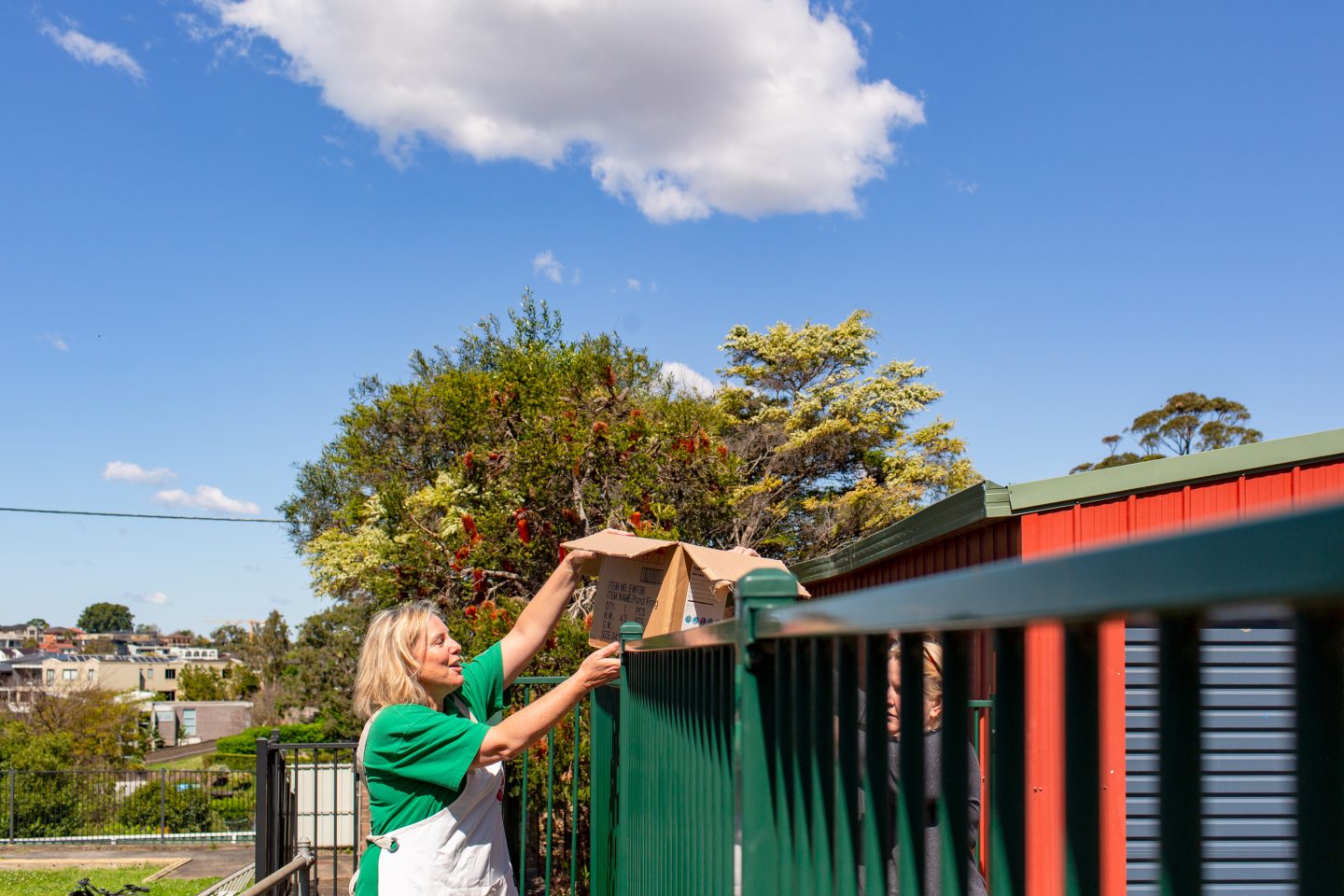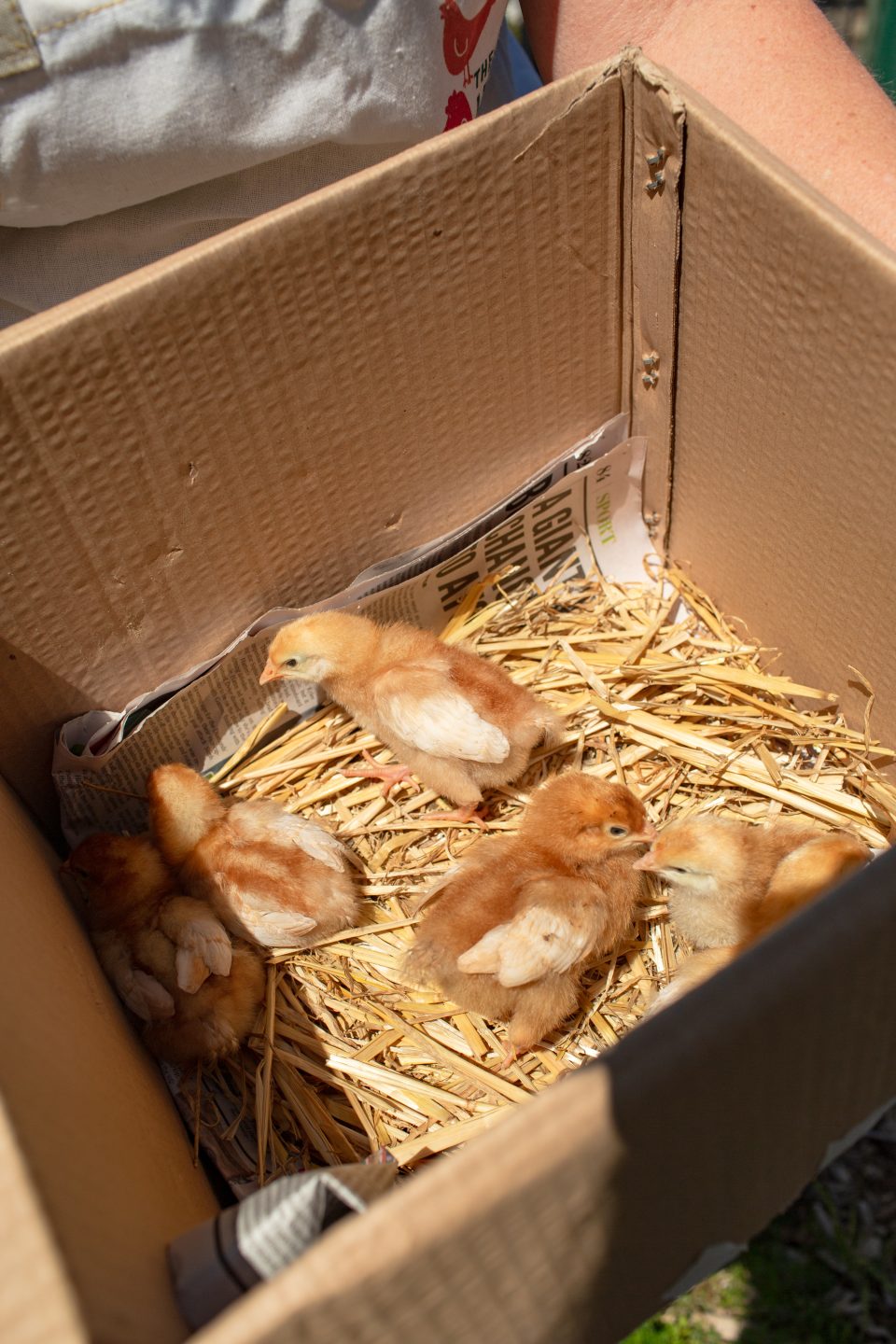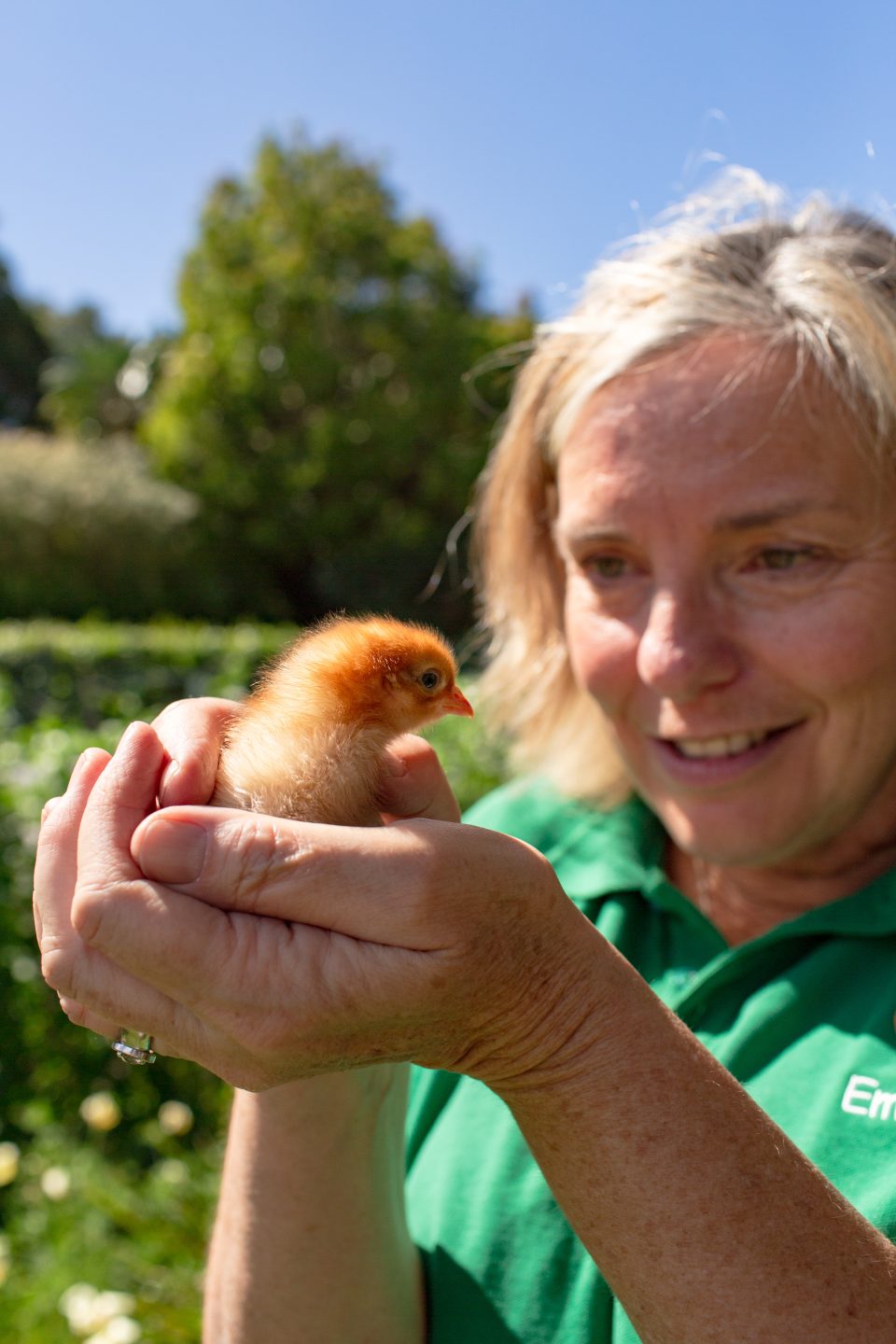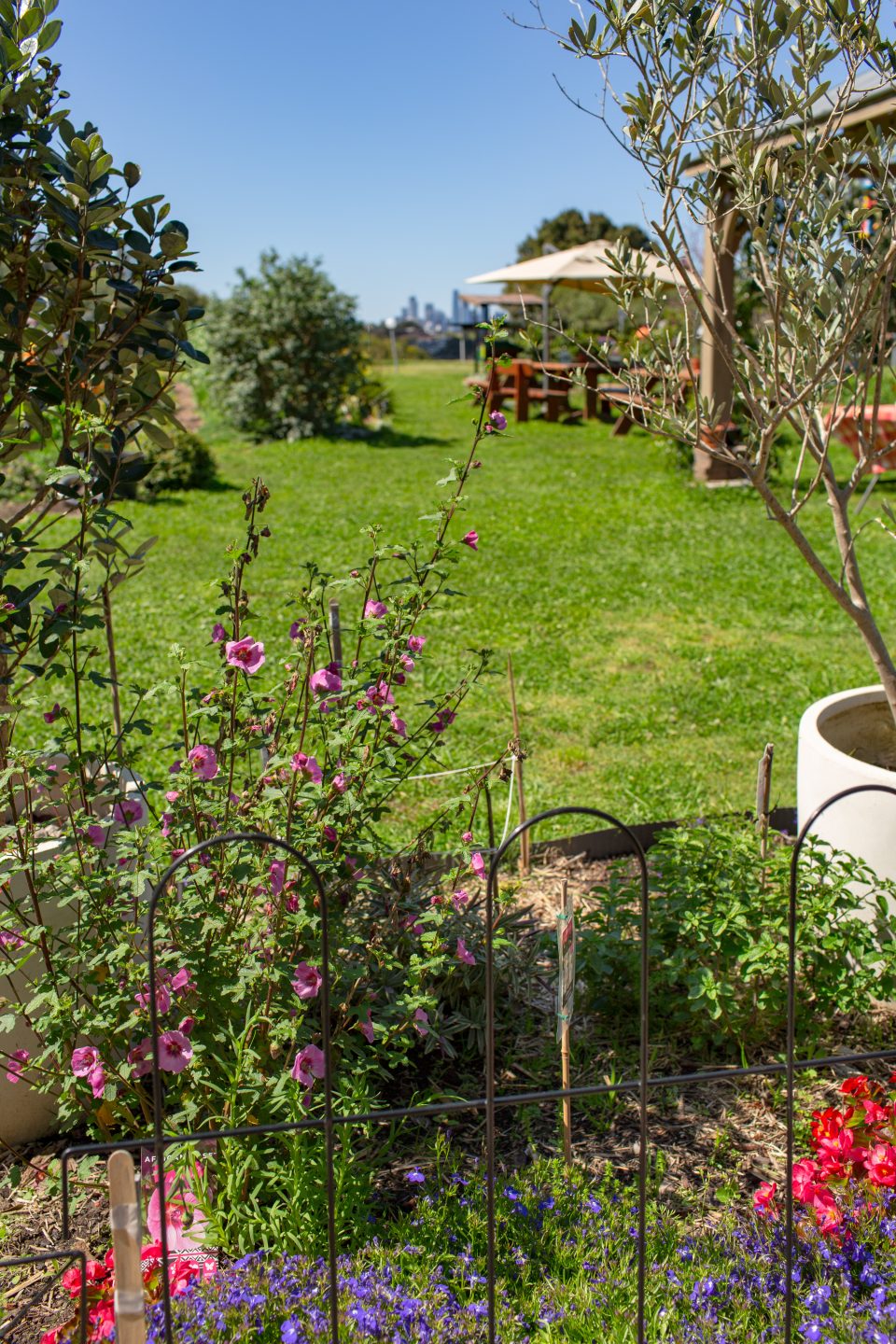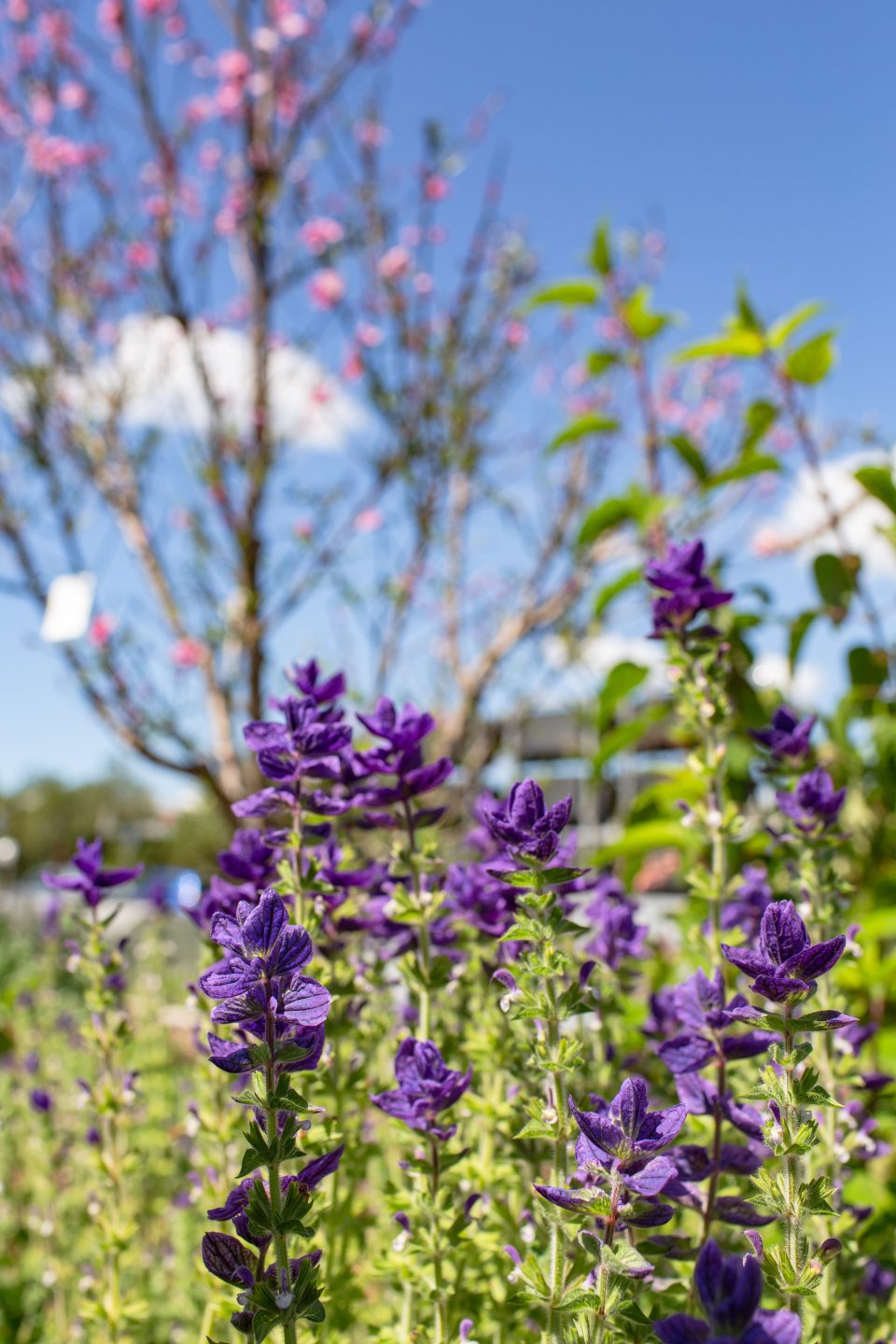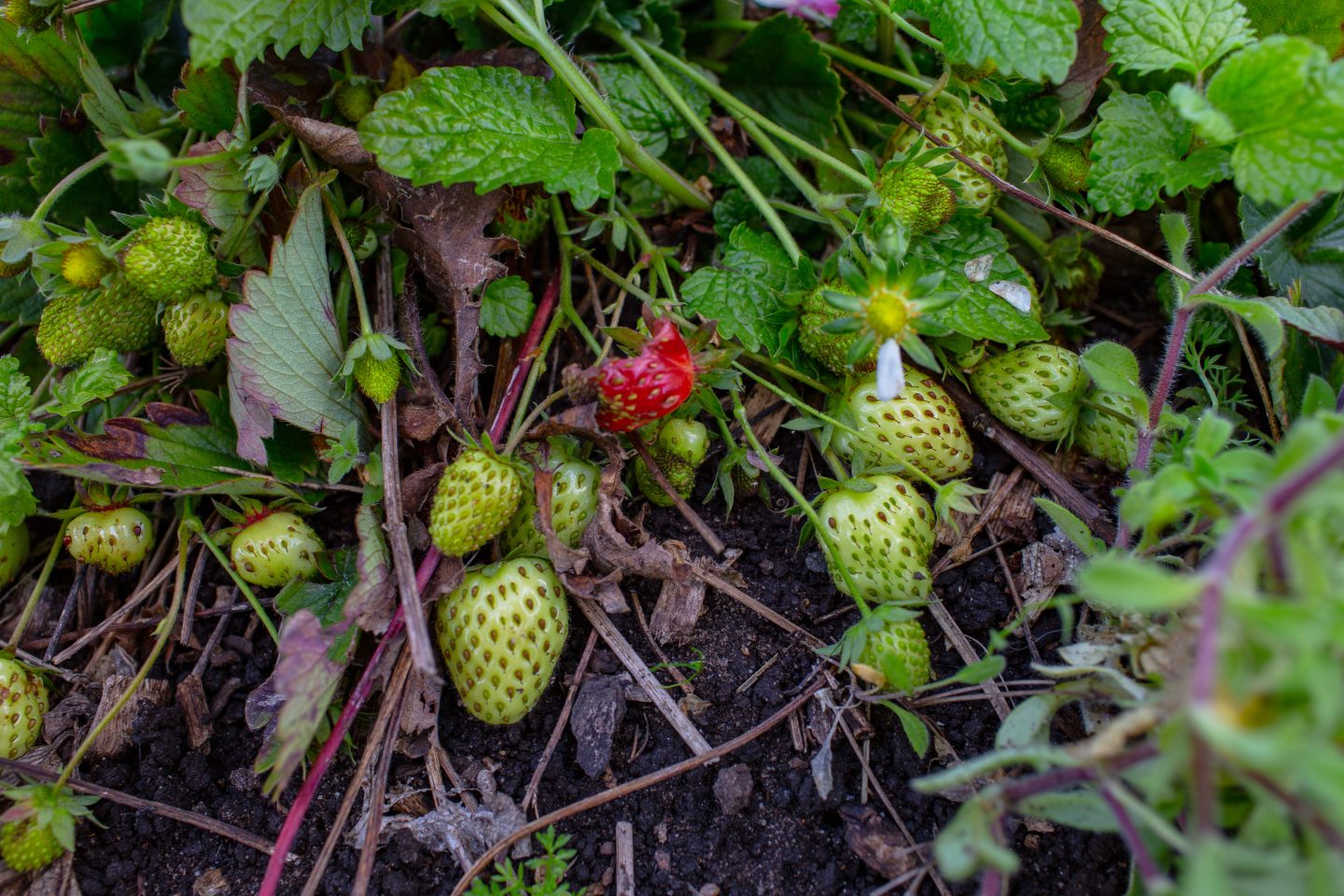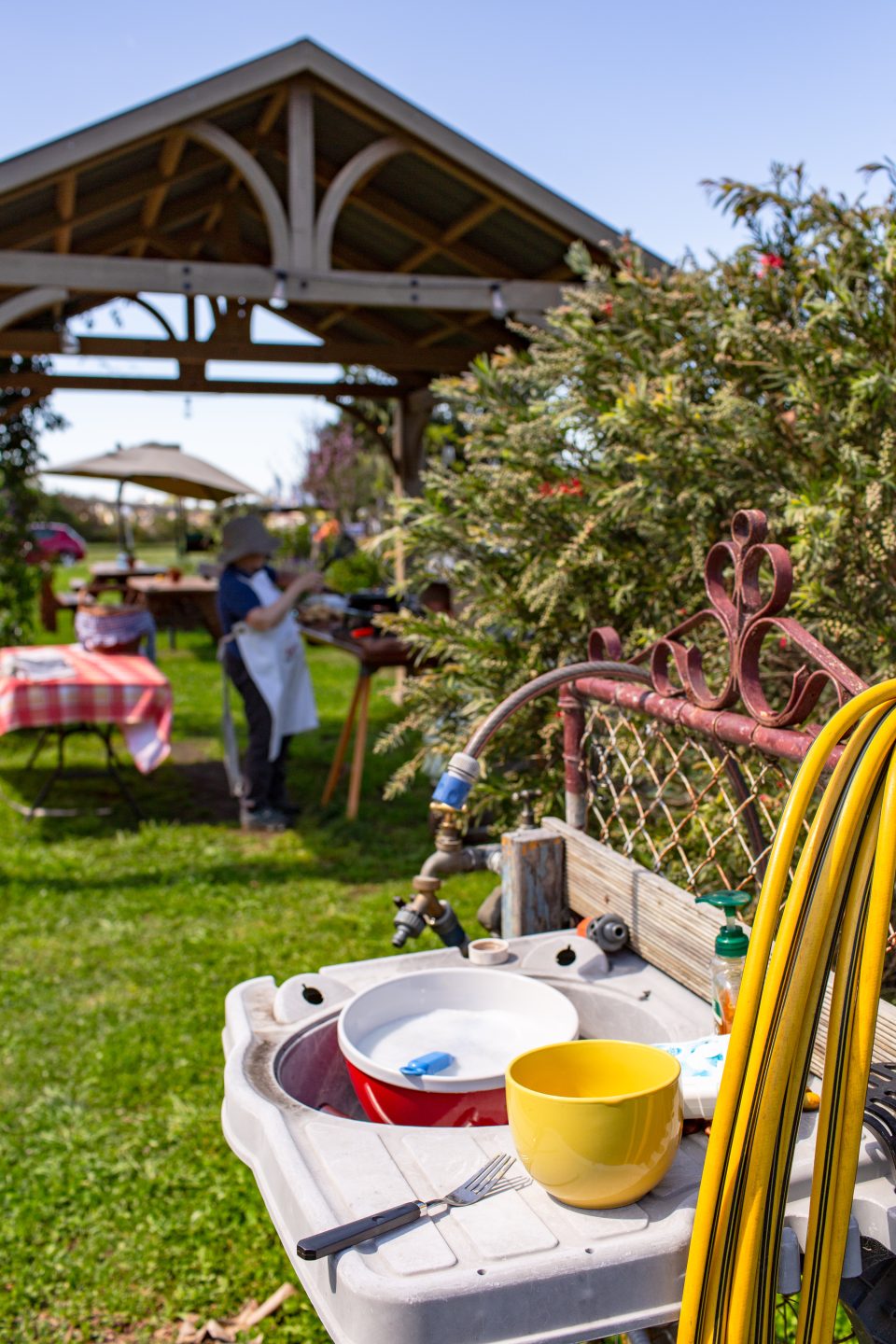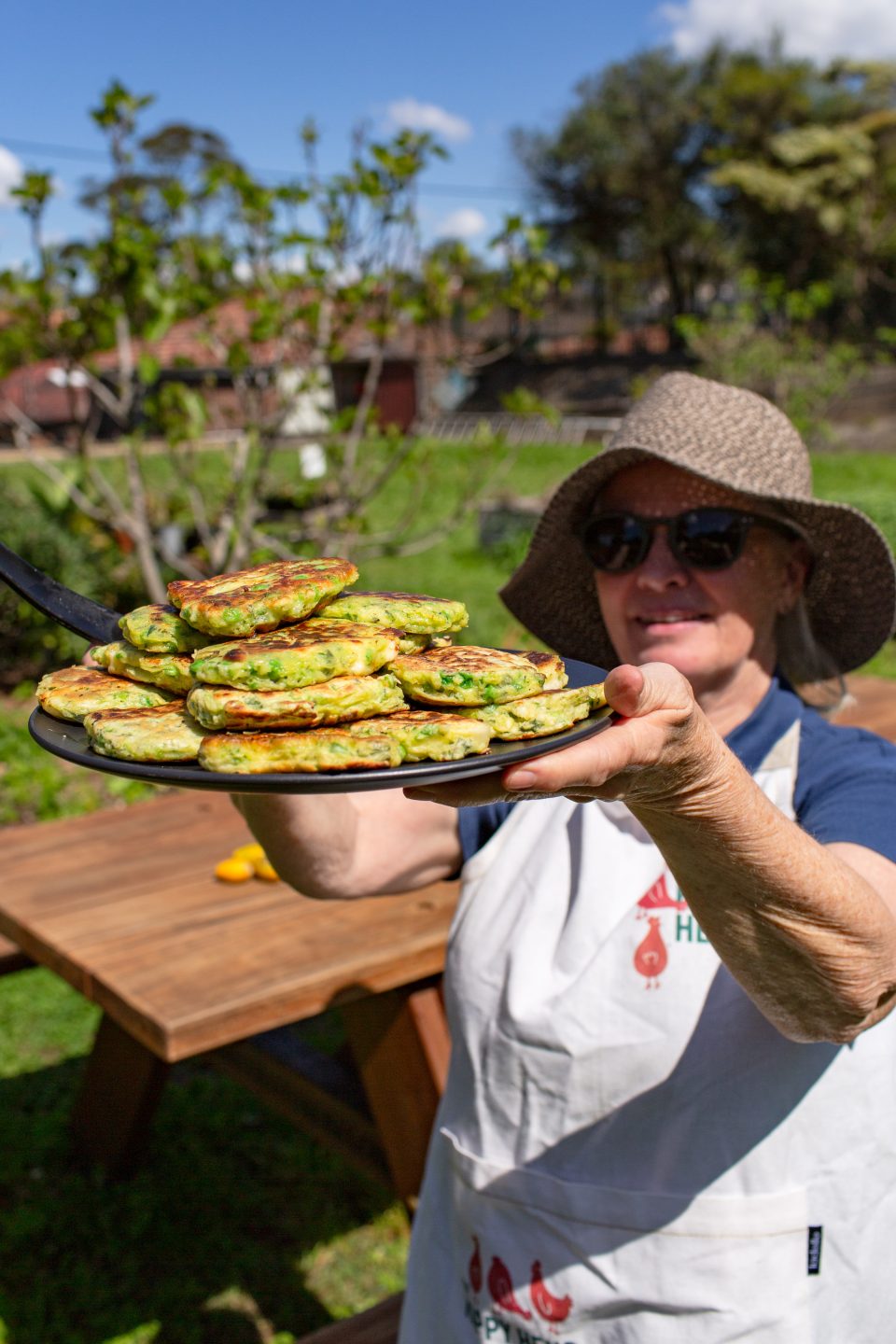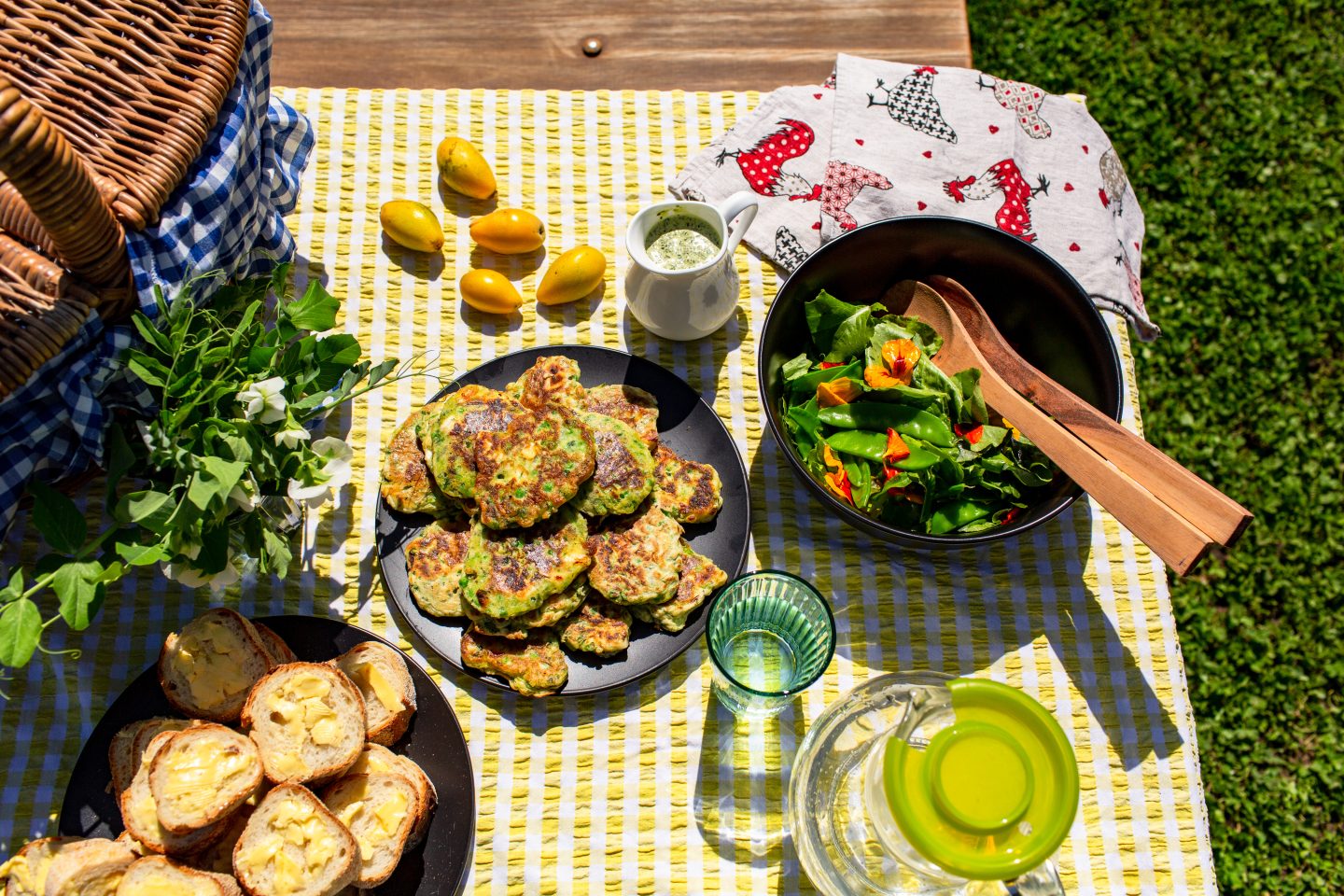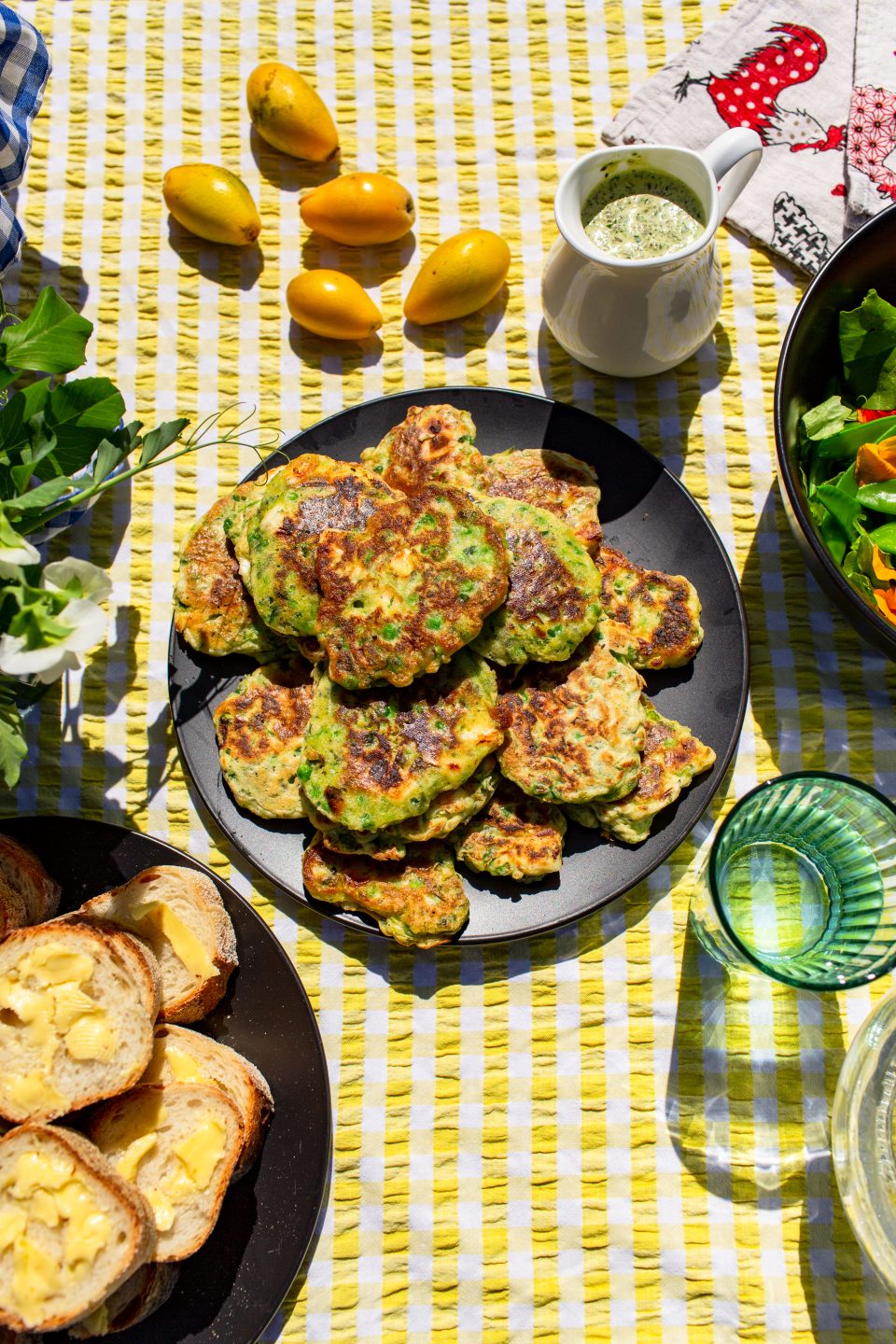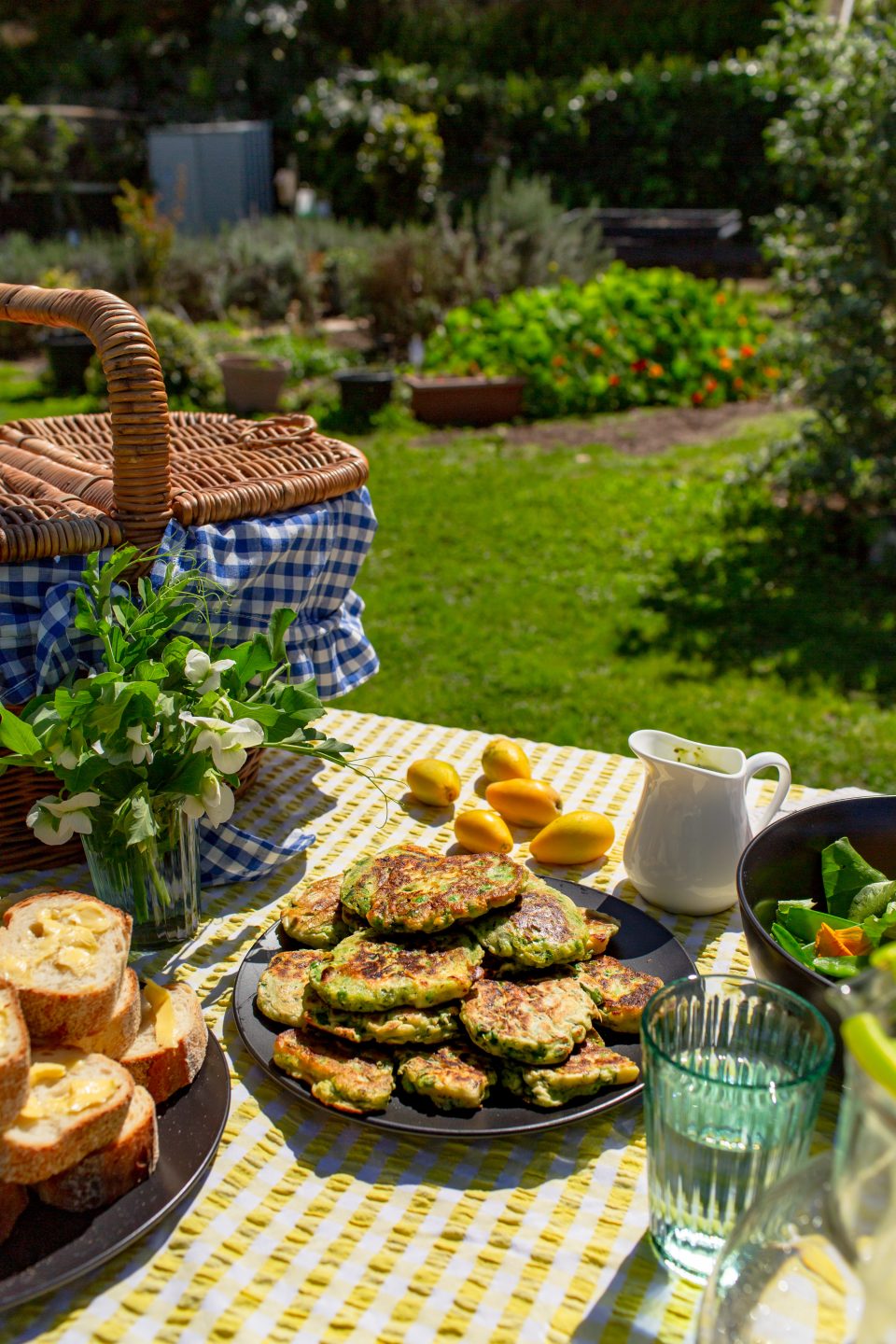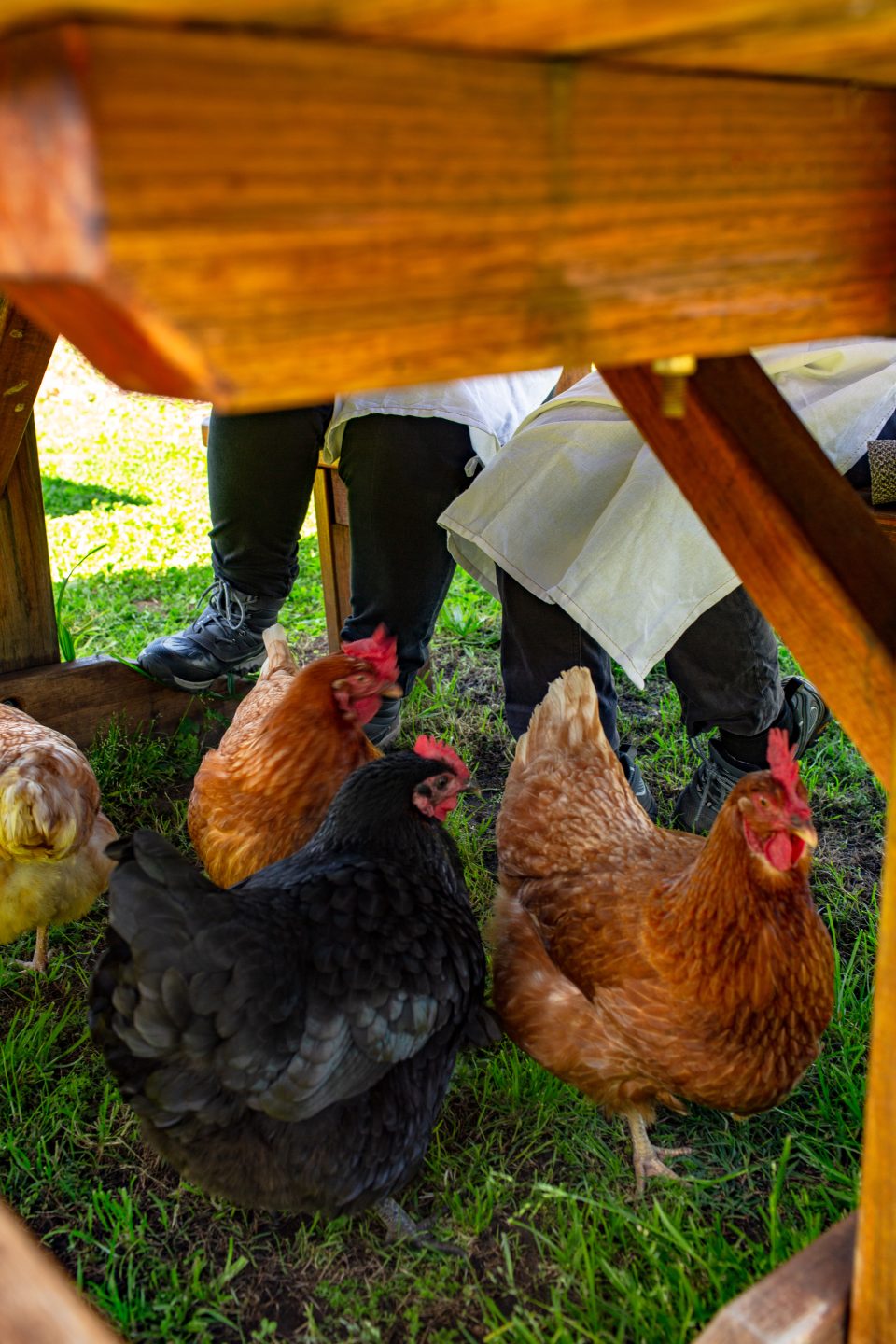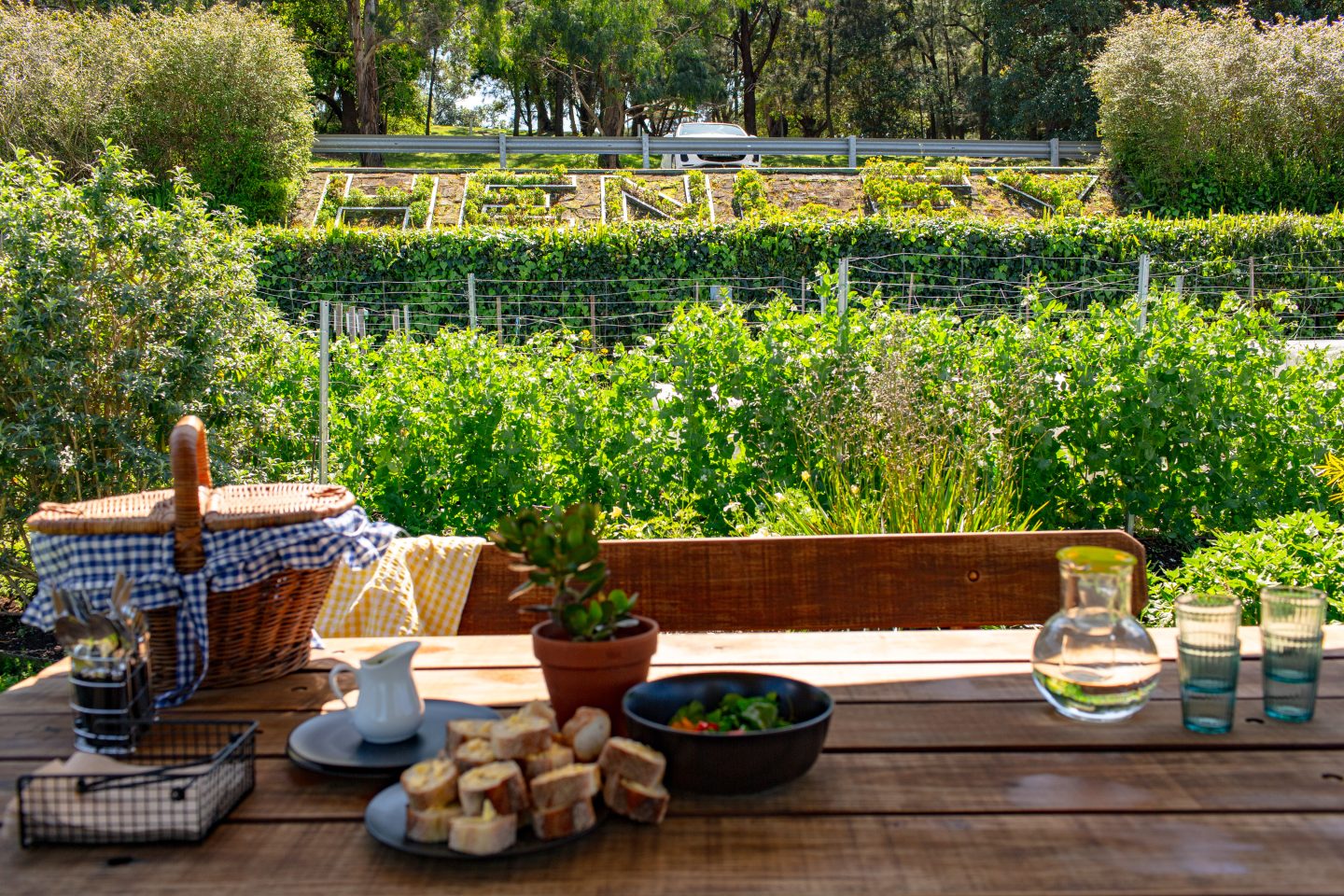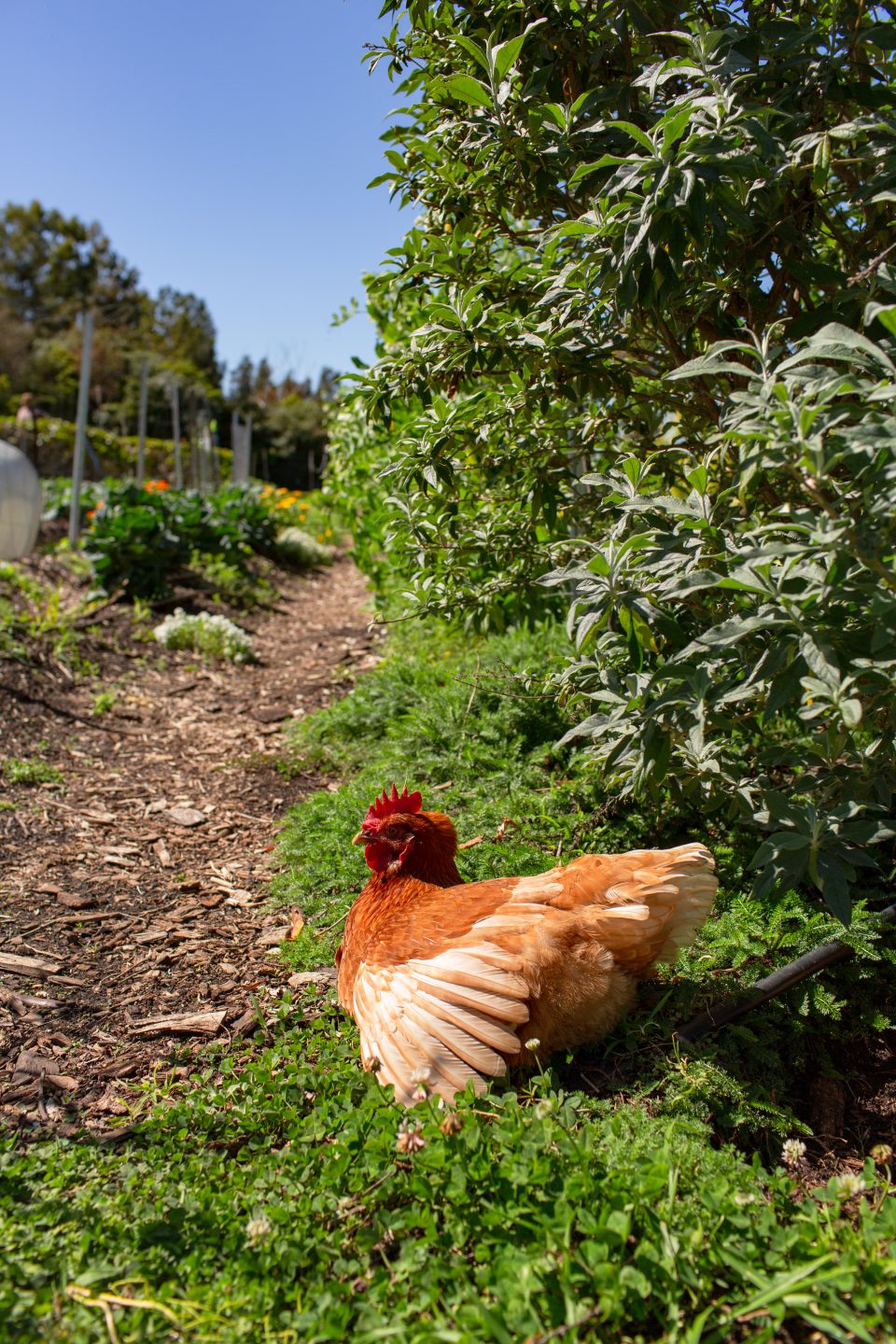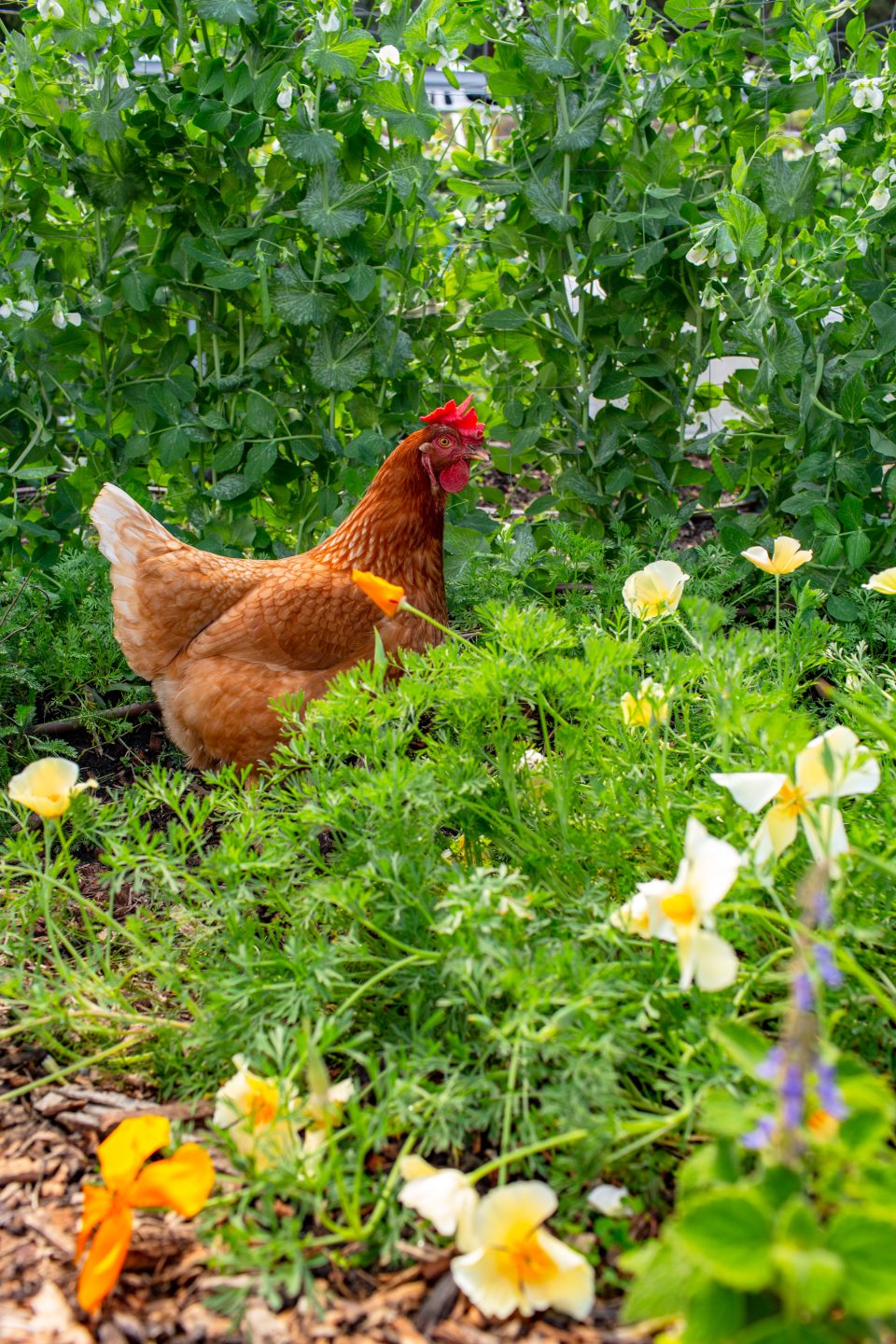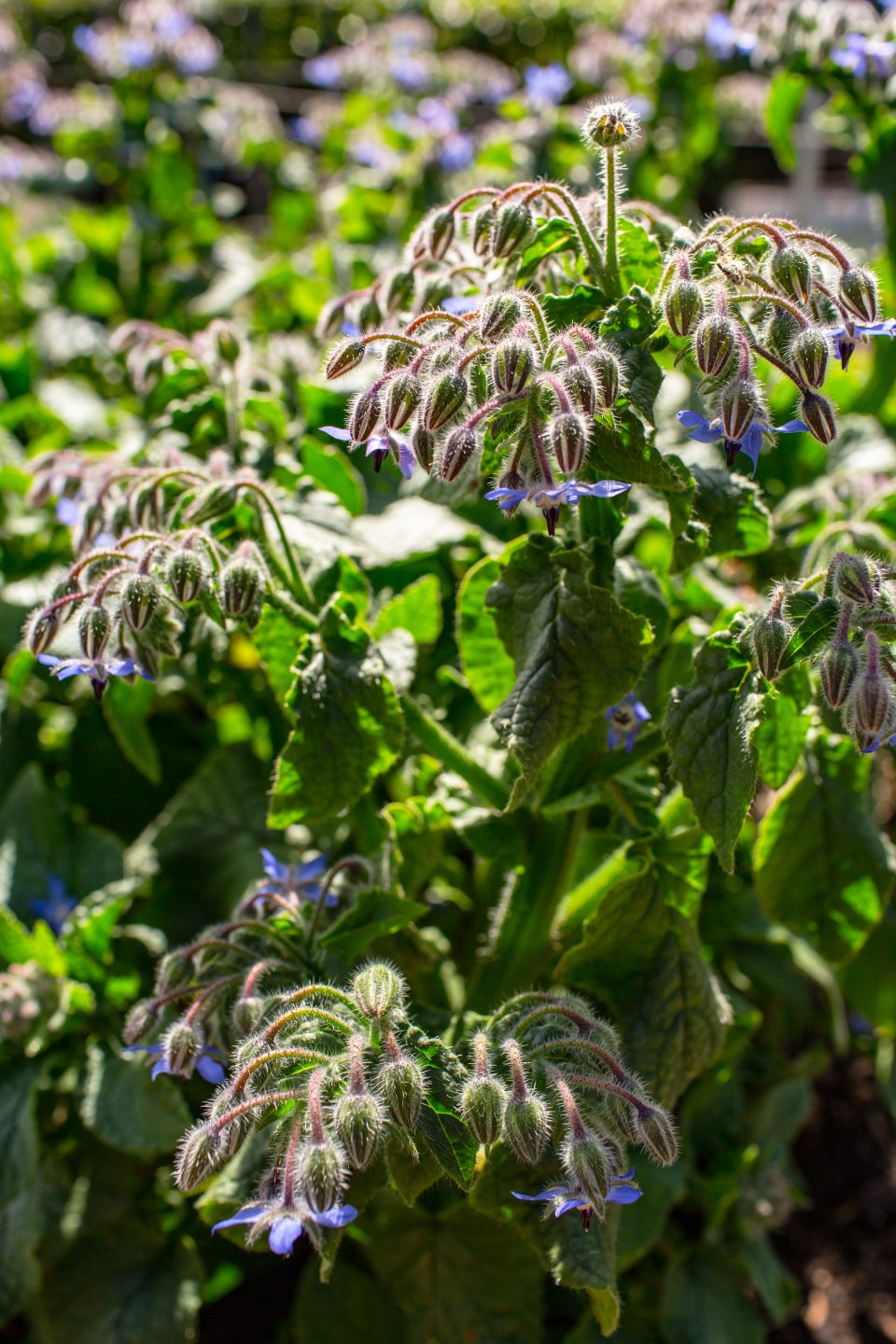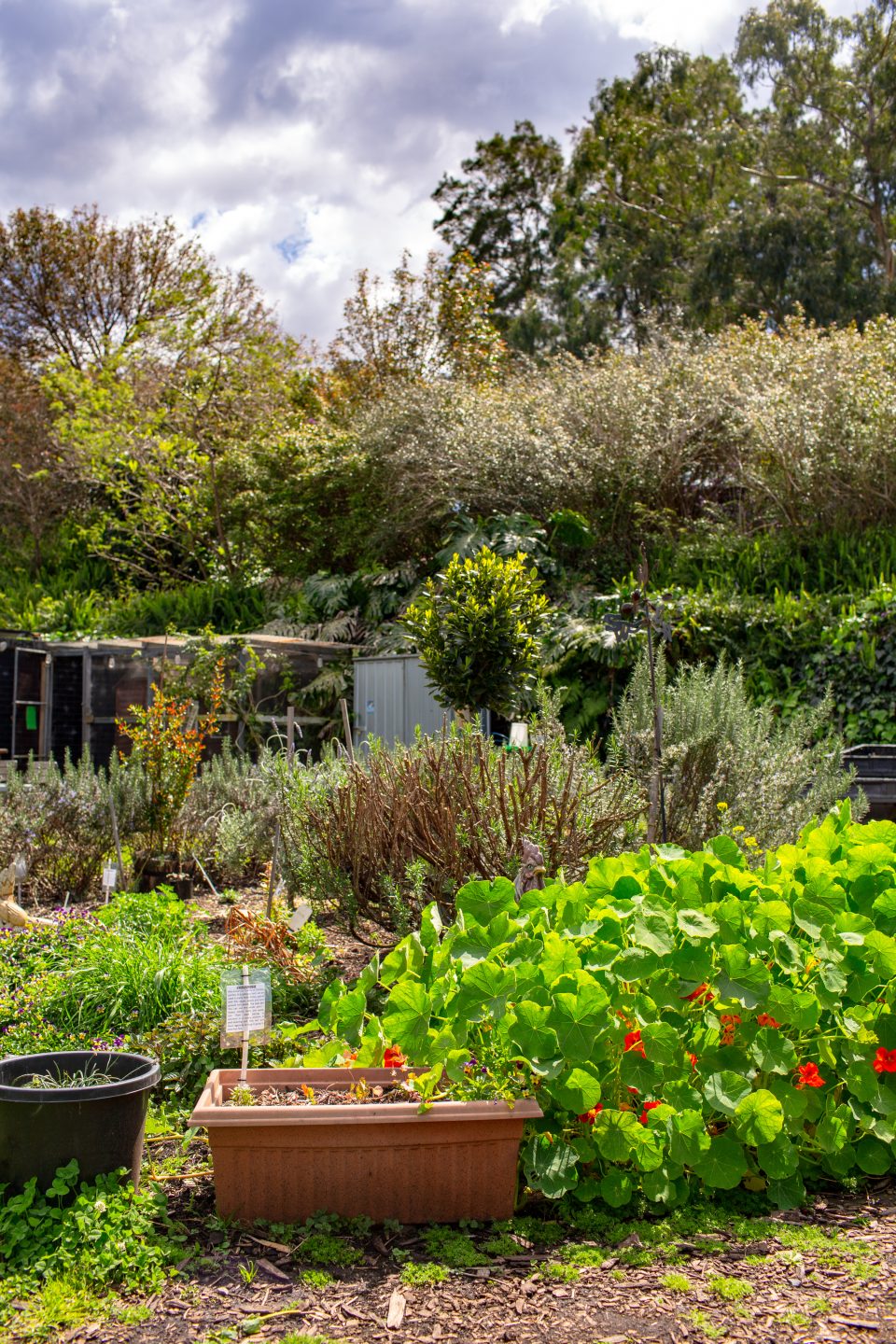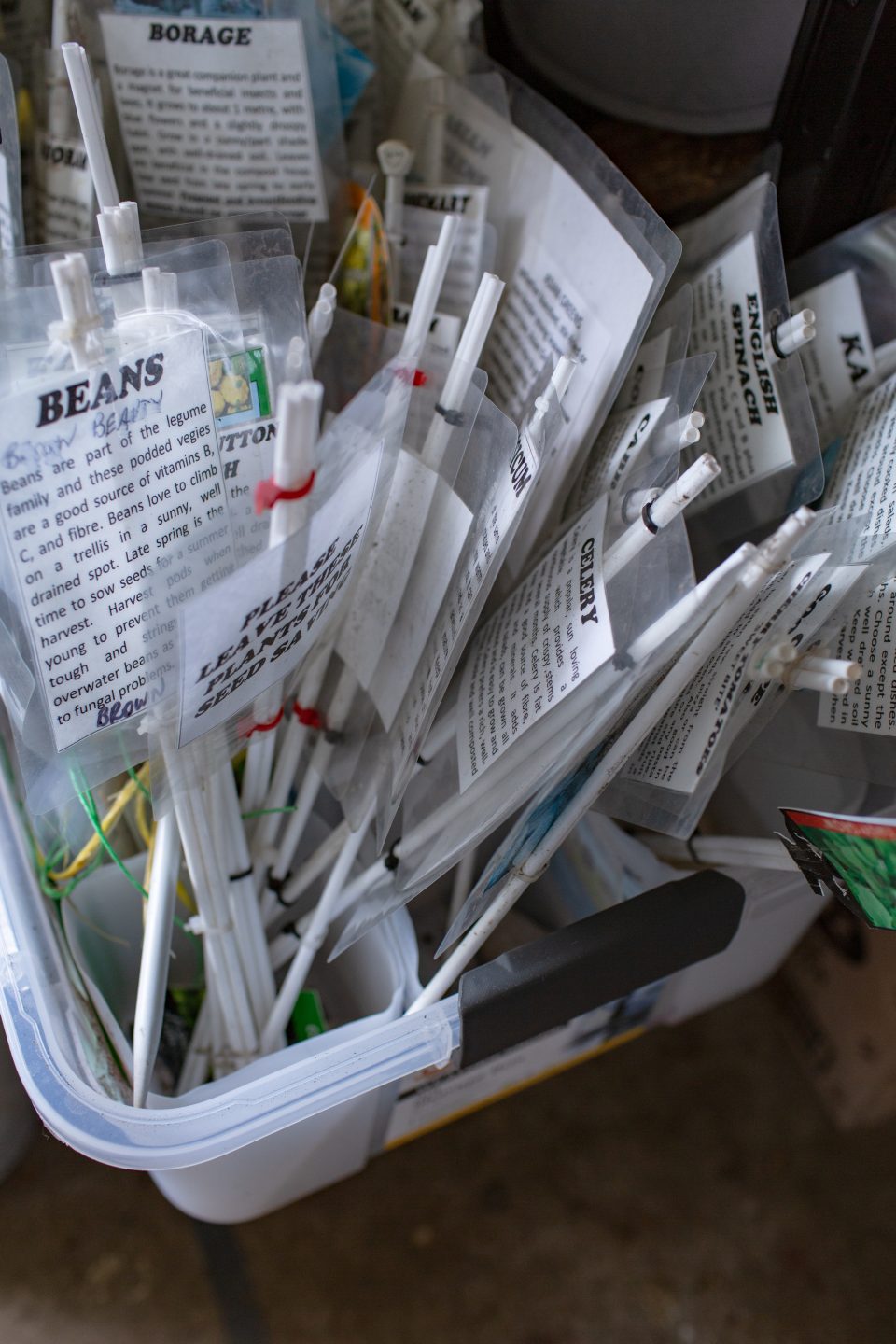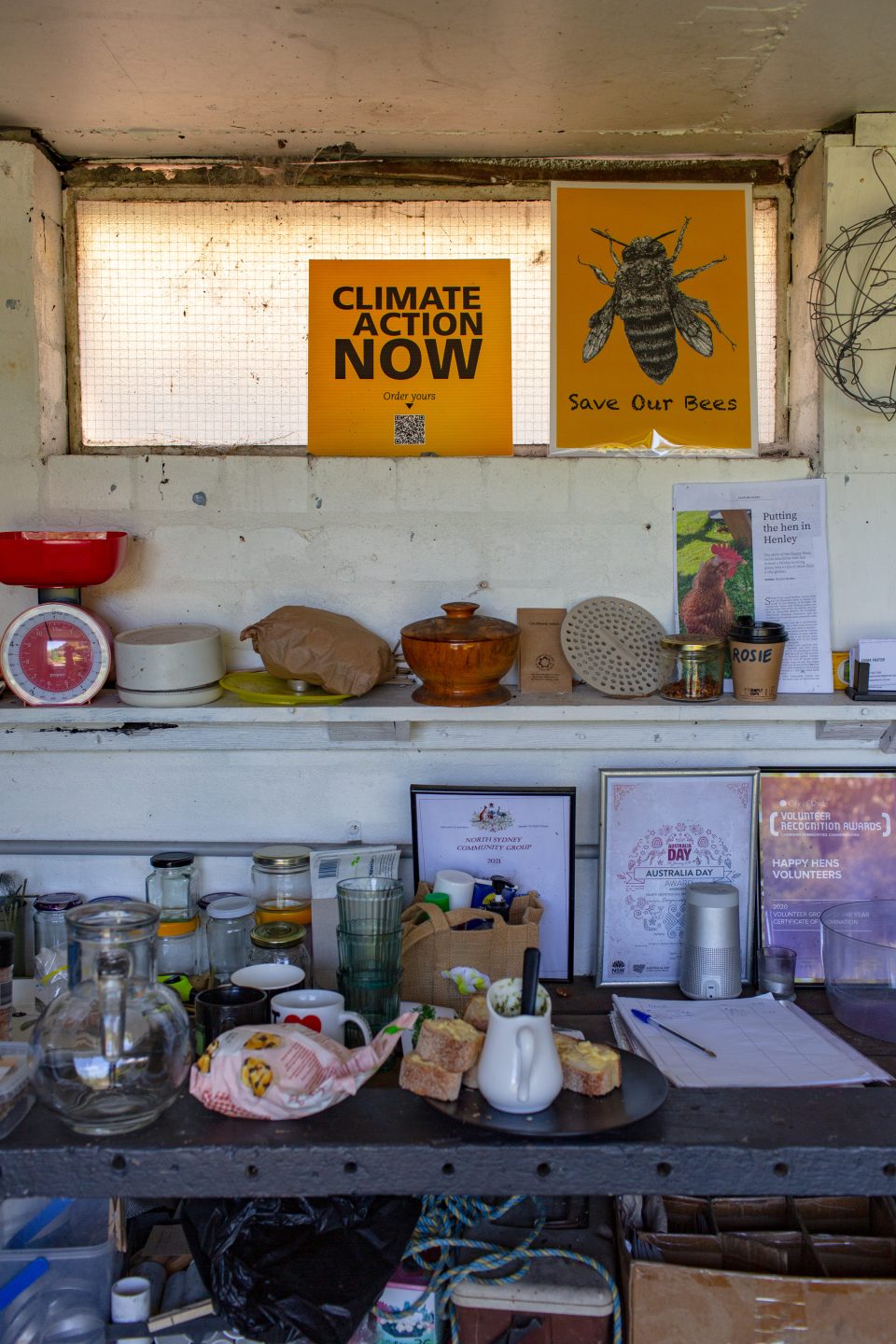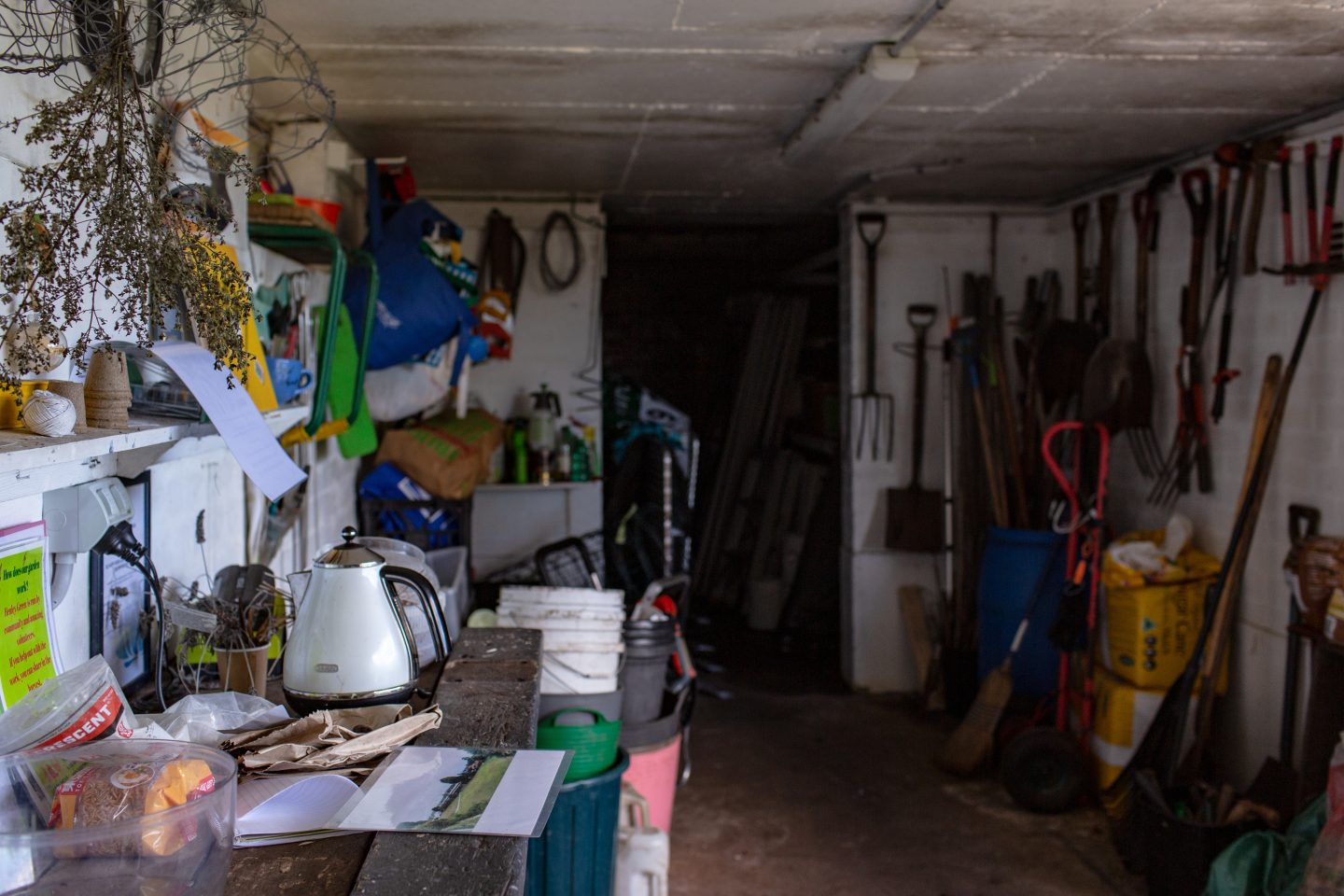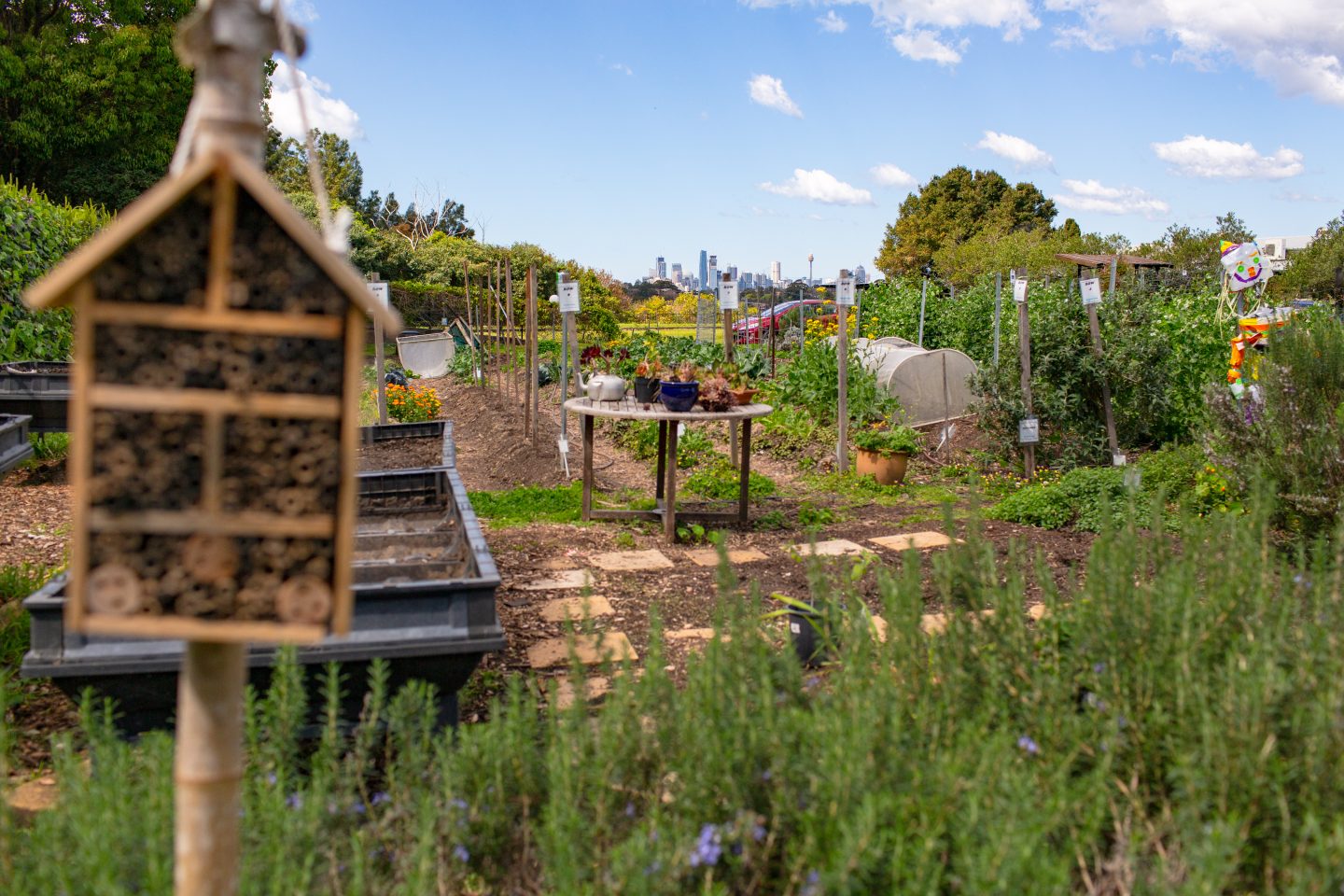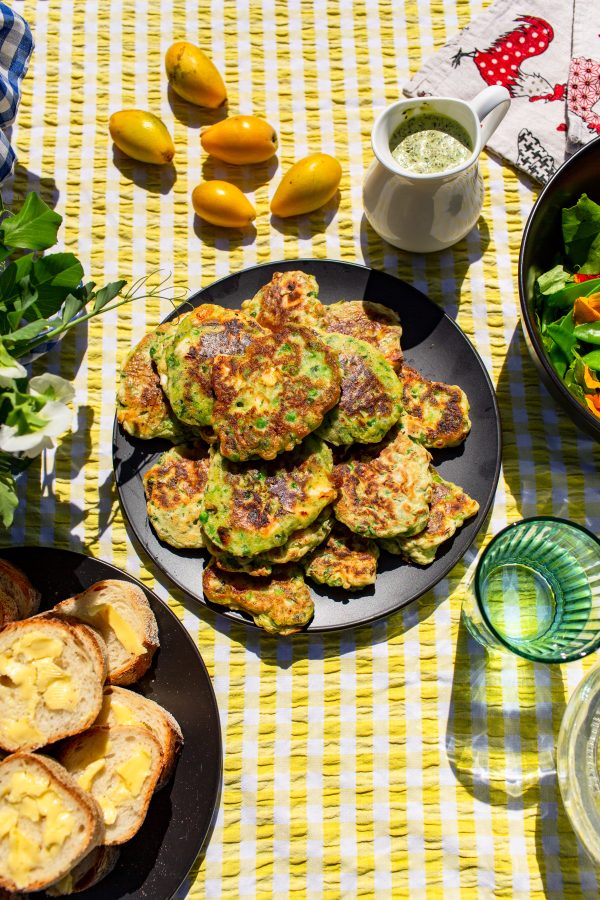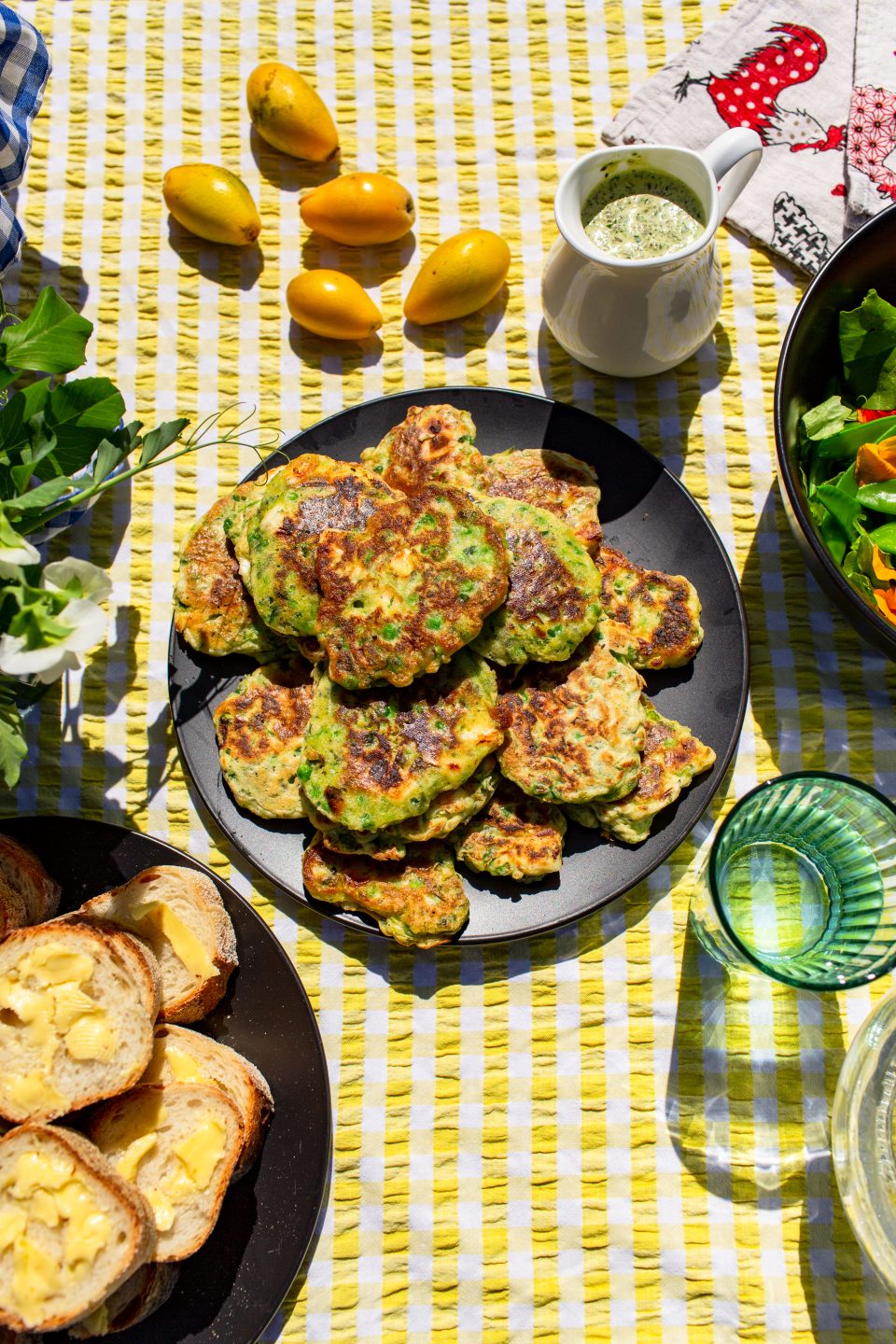 Mashed Peas, Garden Herbs and Haloumi Fritters
Prep time: | Cook time: | Serves 6
250g frozen peas
⅓ cup mint leaves, roughly chopped
⅓ cup basil leaves, roughly chopped
½ cup milk of your choice
1¼ cups self-raising flour
2 green onions, thinly sliced
250g haloumi, cut into small cubes
2 tbsp parmesan, grated
3 eggs
salt and pepper, season to taste
olive oil for frying
Place the frozen peas in a large bowl, cover with boiling water and stand for 2 minutes. Drain. Using a fork or stick blender, lightly mash the peas. Mix in the chopped mint, basil leaves and finely sliced green onions.
Whisk the eggs and milk together in a measuring jug/cup. 
Put self-raising flour in a bowl. Slowly add in the egg mixture to 
flour, whisking until well combined and a smooth batter forms. Mix in the pea mixture, haloumi pieces and grated parmesan. Season with salt and pepper. Stir until well combined.
Pour enough oil into a non-stick frying pan to cover base of pan on medium heat. When oil is hot drop 2 tbsp spoonfuls of mixture into the pan, frying 3–4 fritters at 
a time. Fry for 2–3 minutes or until golden. Turn and fry for a further 2 minutes or until golden and cooked through.
Serve fritters with buttered bread and a fresh garden salad.