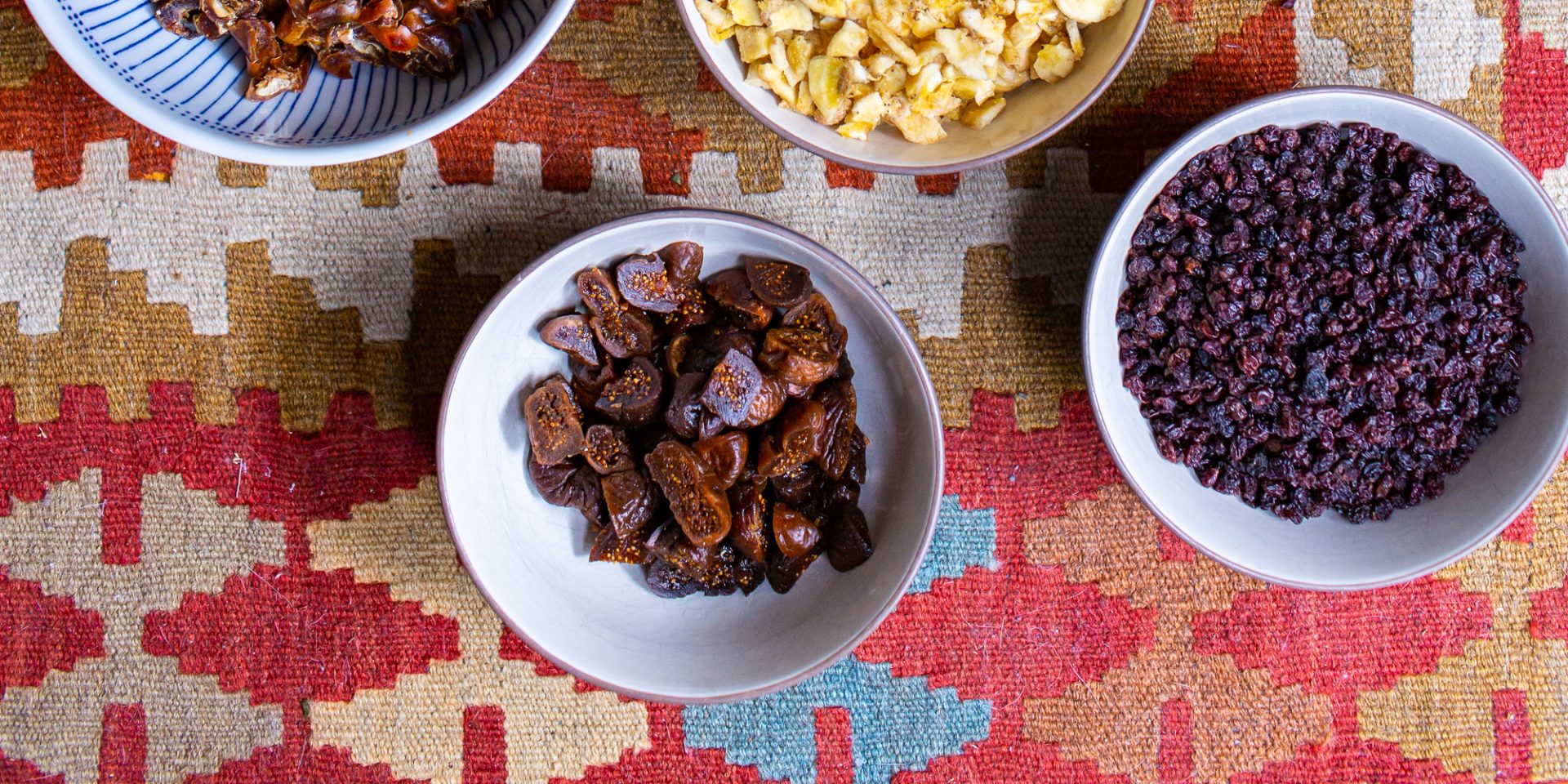 A prolific Sydney-based food writer and muesli reviewer welcomed me into his home kitchen. That morning, I witnessed the making of his exceptional muesli that originated in 2009. Back as a university student, Nick found a way to save some money by making his own muesli as ingredients were much cheaper when bought in bulk. He'd share them with family and friends, and before long people would come knocking on his door bringing their own Tupperware to buy his home made muesli. So off he went to Reverse Garbage in Marrickville and got himself four old pharmaceutical 60L buckets to mix and store his muesli in. He assured me he gave them a good wash!
During the 2020 lockdown period, Nick started an Instagram account reviewing various brands of mueslis. You can read and listen more in depth about this project of his on The Guardian and ABC.
A good wholesome muesli to Nick is one that's full of textures. The whole morning Nick spent roasting and chopping the various nuts into equal size (I especially admired his patience in peeling and halving the roasted hazelnuts), dicing the various dried fruits and toasting the grains. Everything went into the big tub and mixed by hands. It was quite mesmerising to watch. I now wish I had a go at mixing it.
When he's not writing about food or hand mixing muesli at home, Nick puts his all into his latest project Have You Eaten – an interactive map of Sydney food, where you can search for eateries by your choice of cuisine.
Home is
where my loved ones are
Family origin
Ambiguous white Australian
I can't live without
talking
Childhood taste
Bland food
I will always have in my pantry
Spices
I learnt to cook from
myself
Currently I'm listening to
A playlist with beautiful songs for Chris
One day I must visit
West Africa
Go to meal
Rice and roast vegetables
I am really good at
enjoying life
The unforgettable meal
When I was riding my bicycle in Tasmania after 20km into a headwind, heading out from the wind tunnel I had my first food of the day - rice crisp
Favourite spice
Coriander seeds
Guilty pleasure
I don't feel guilty about any pleasures
Who does the dishes
Whoever didn't cook but if I used more than 3 saucepans then I have to do the washing up.
Nicholas' food waste tips
"Buy beetroot with the stalks and leaves on. You can use them in a lot of things but I just wash them, chop them and chuck them in the rice cooker with my rice. Old, stale sourdough makes incredible croutons. Just chop it up, fry it in oil and you have the most delicious crunchy nuggets."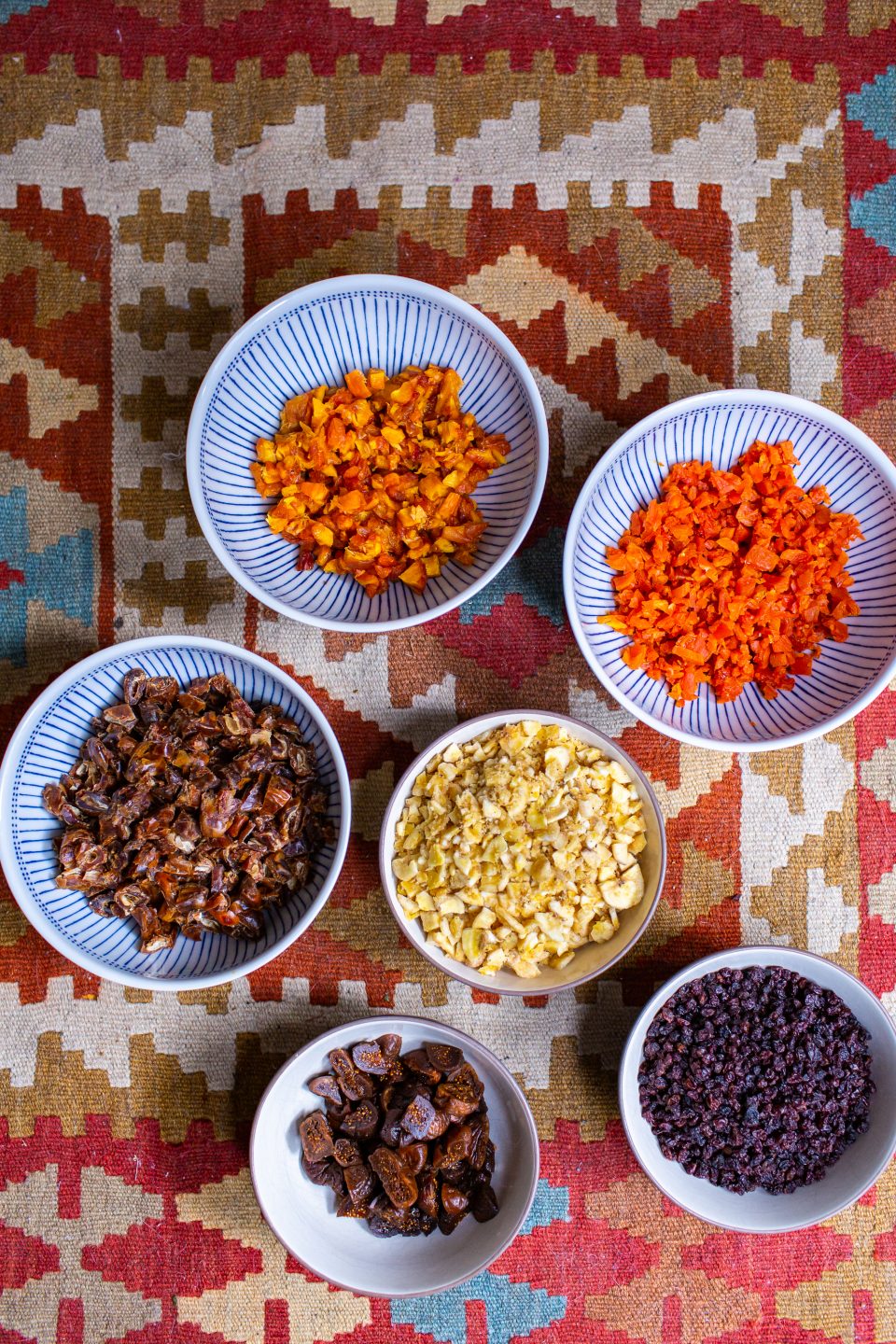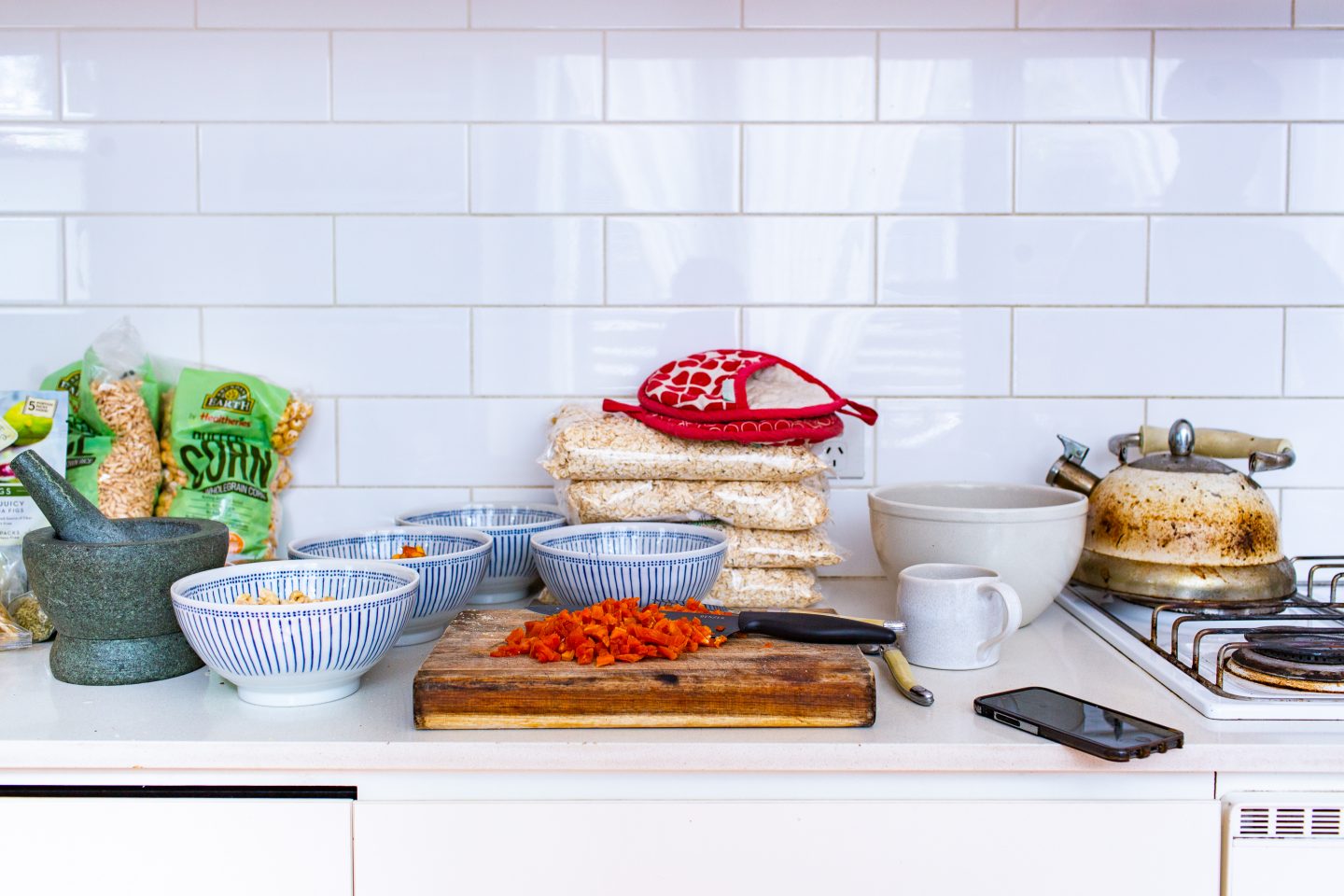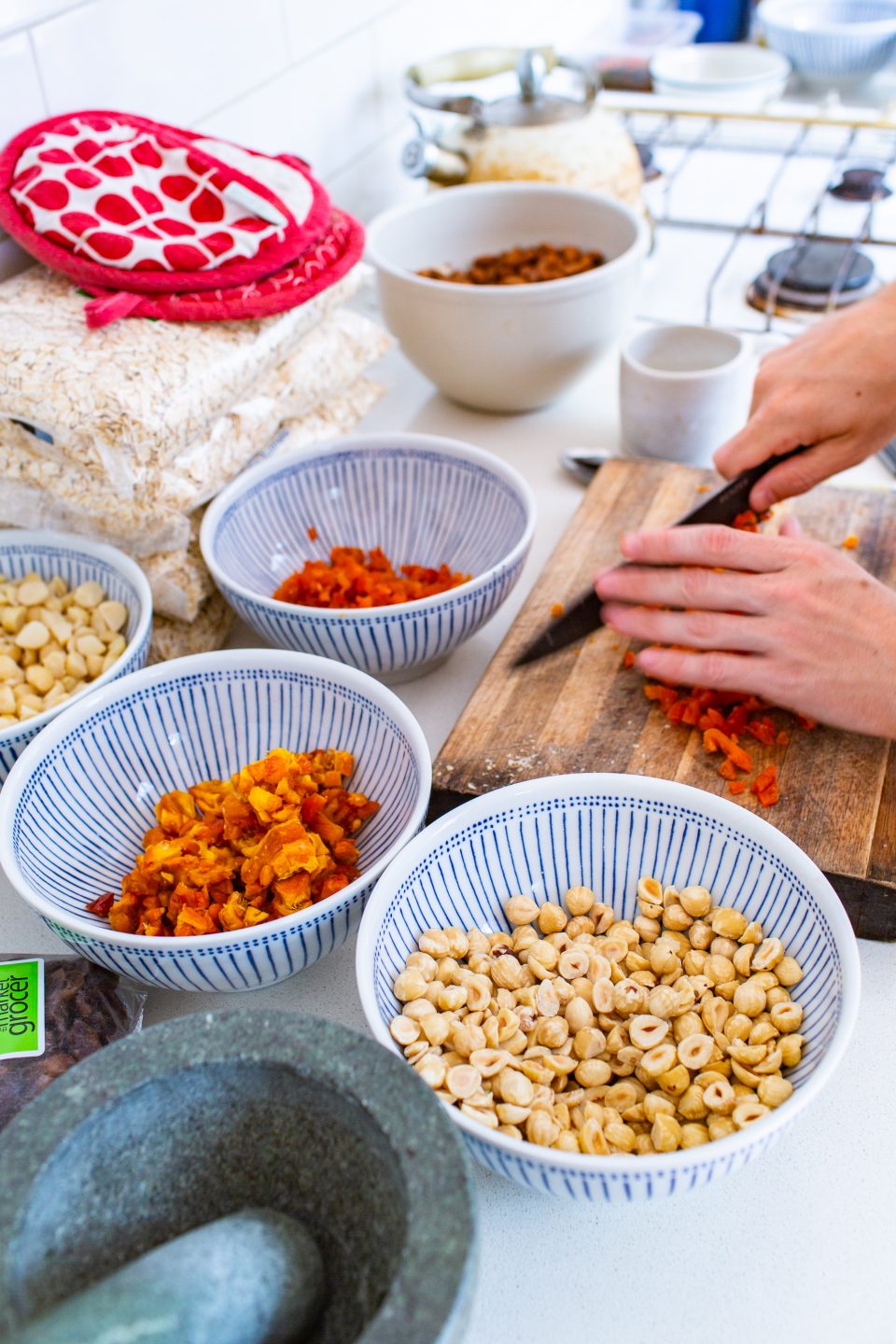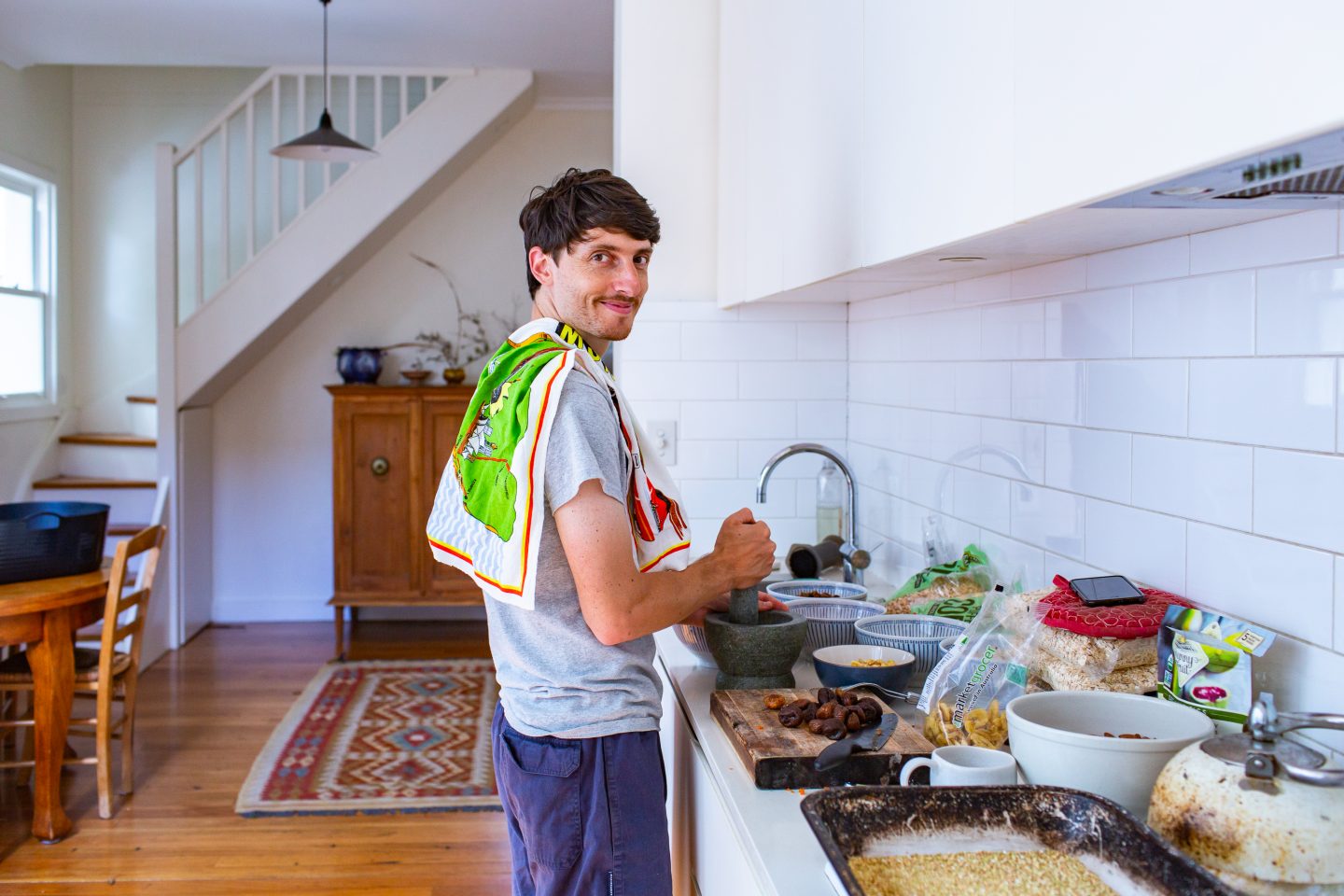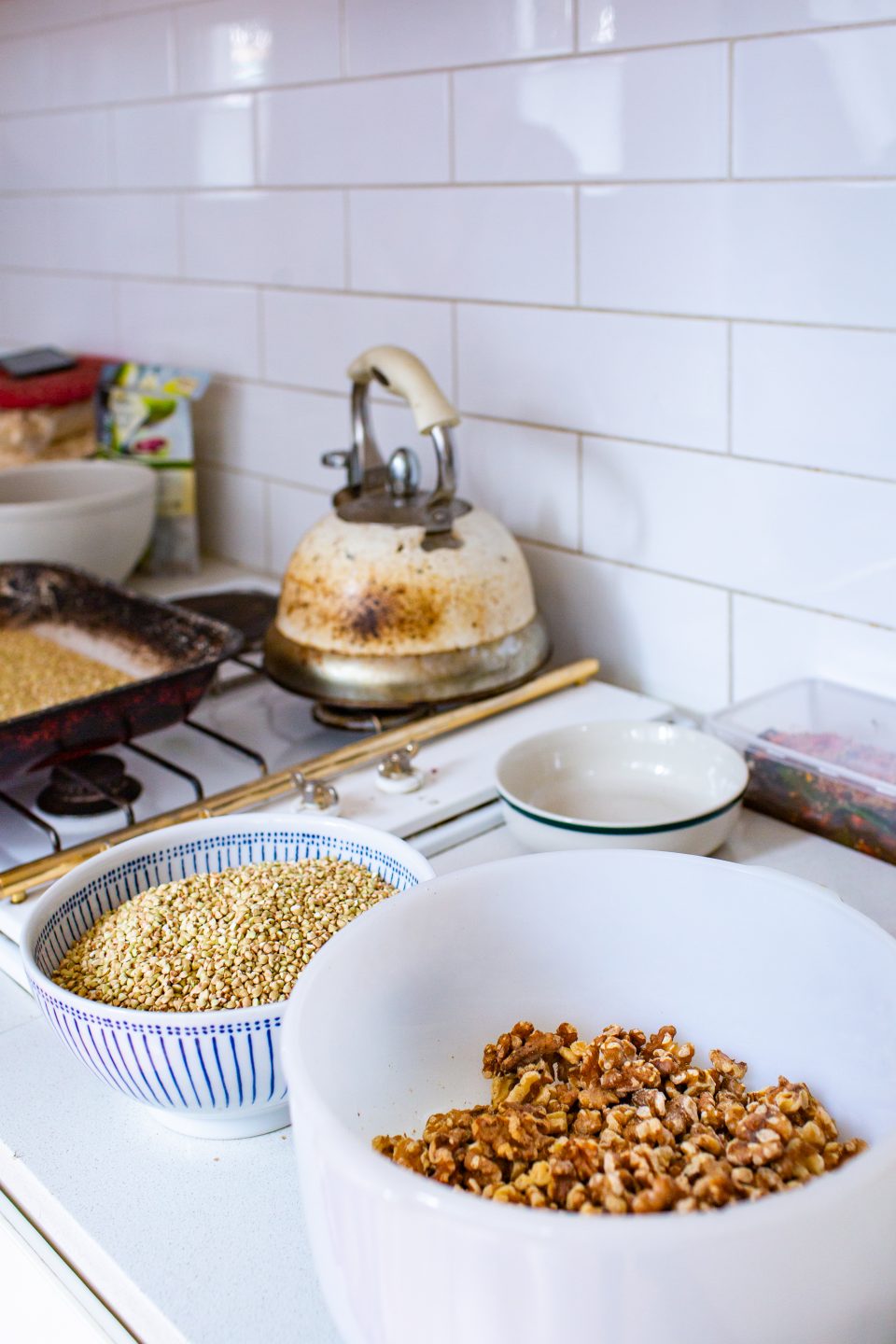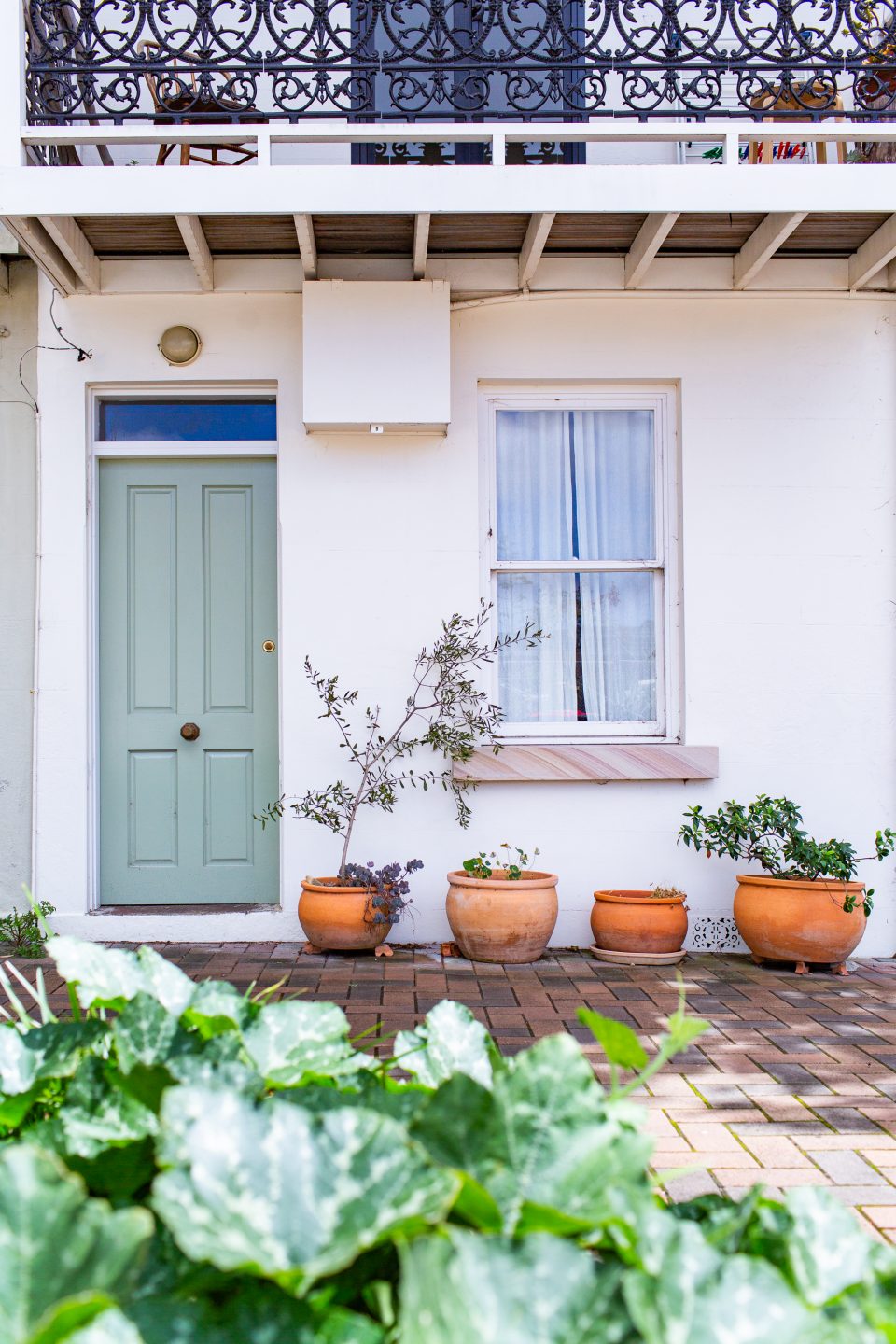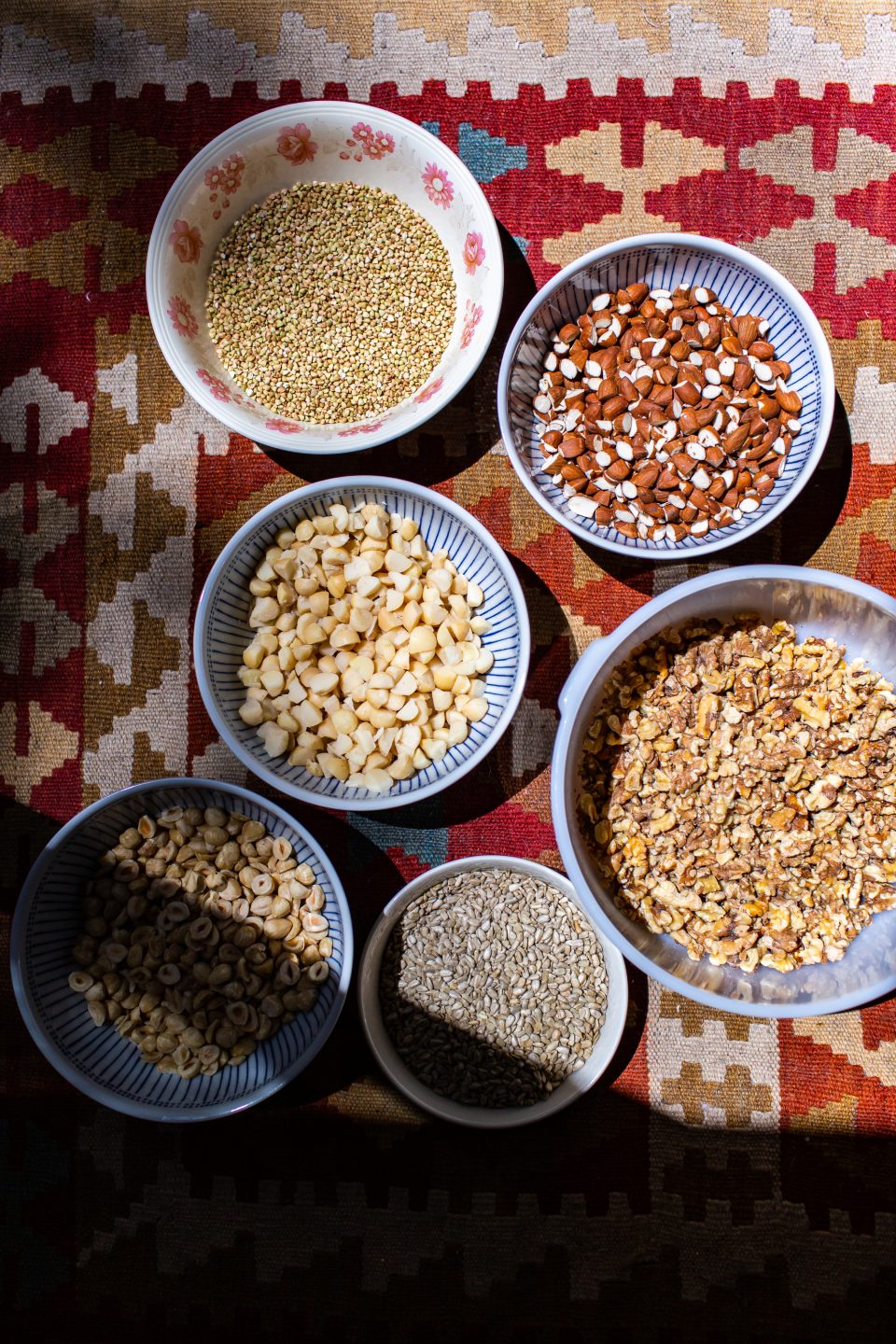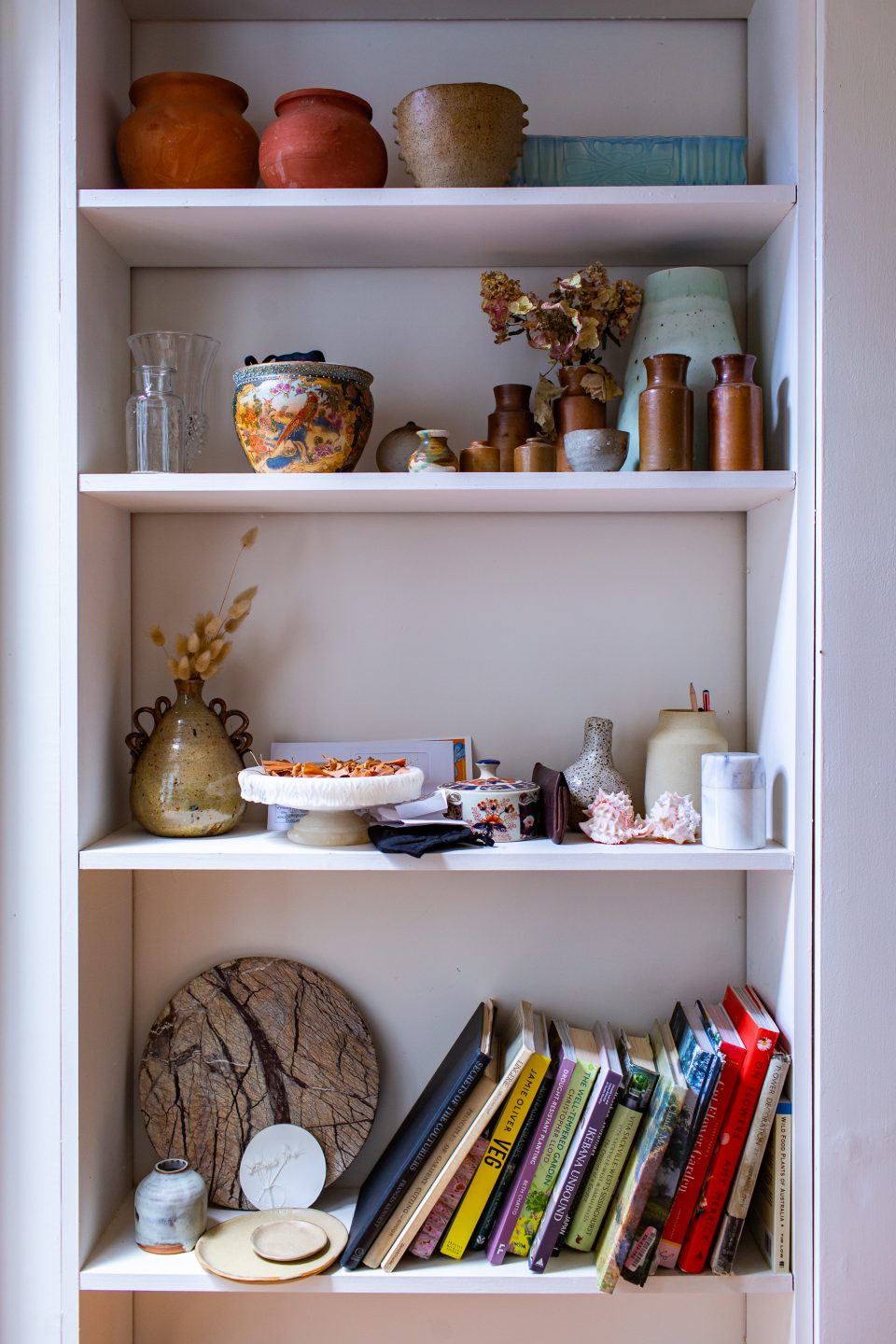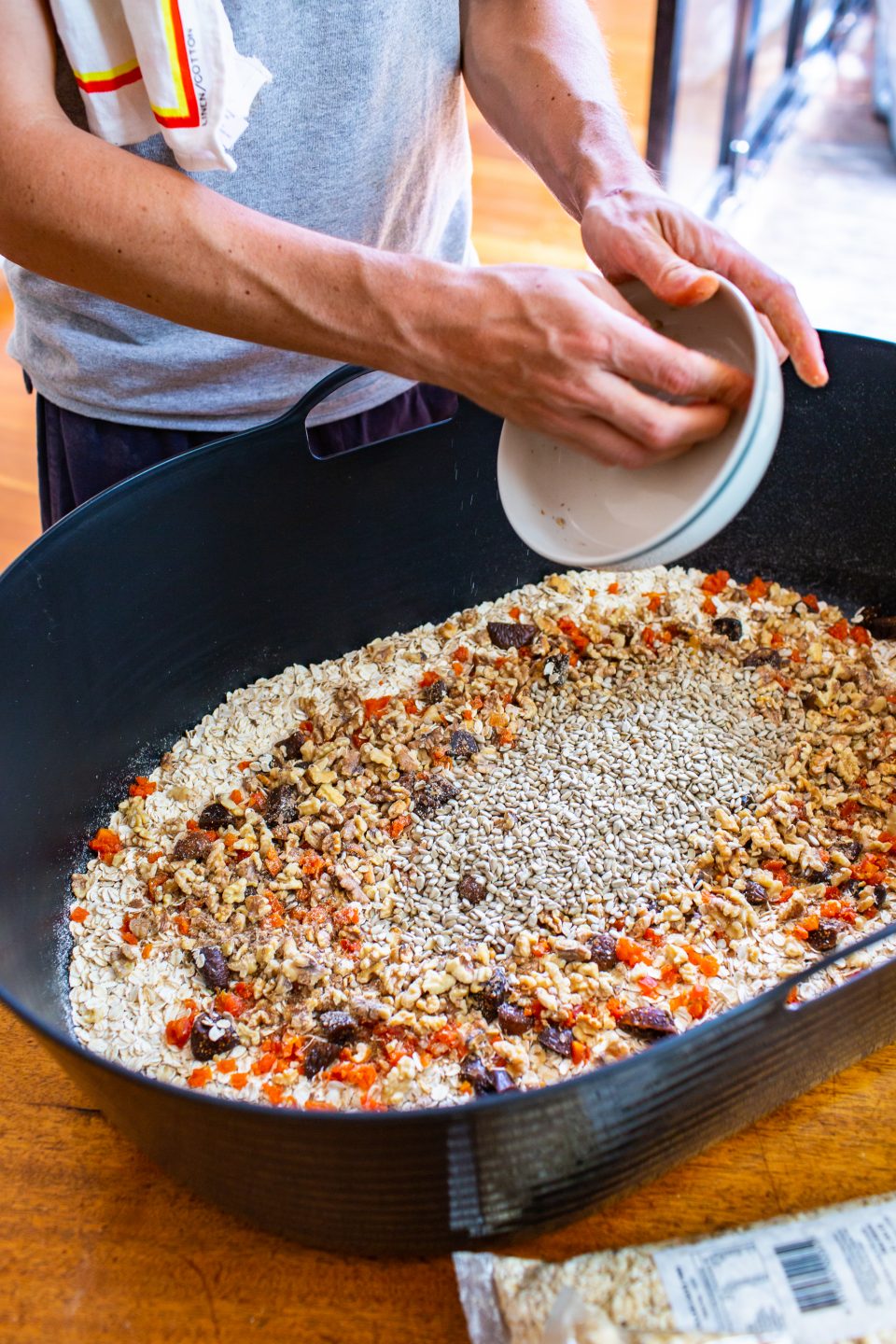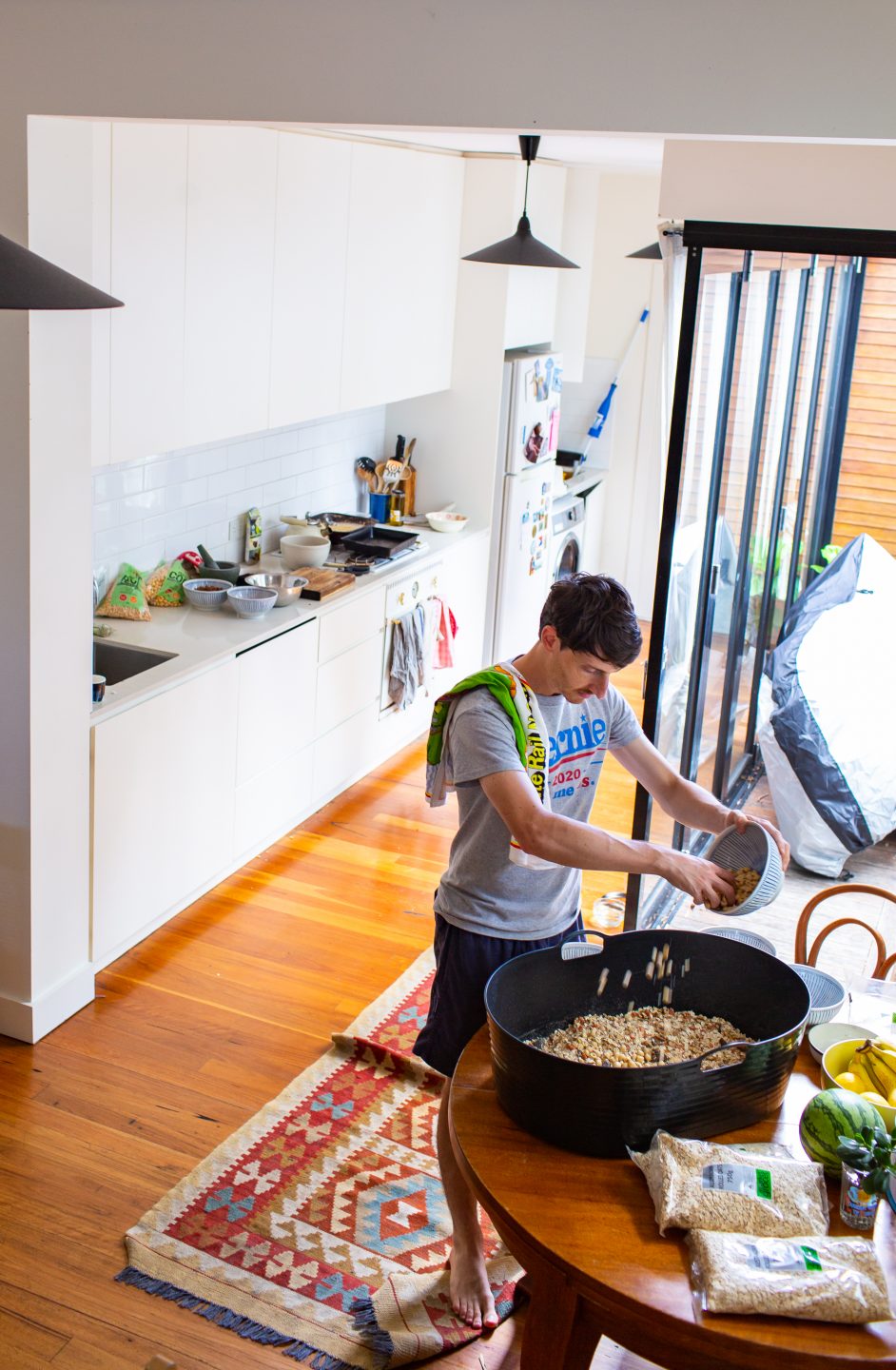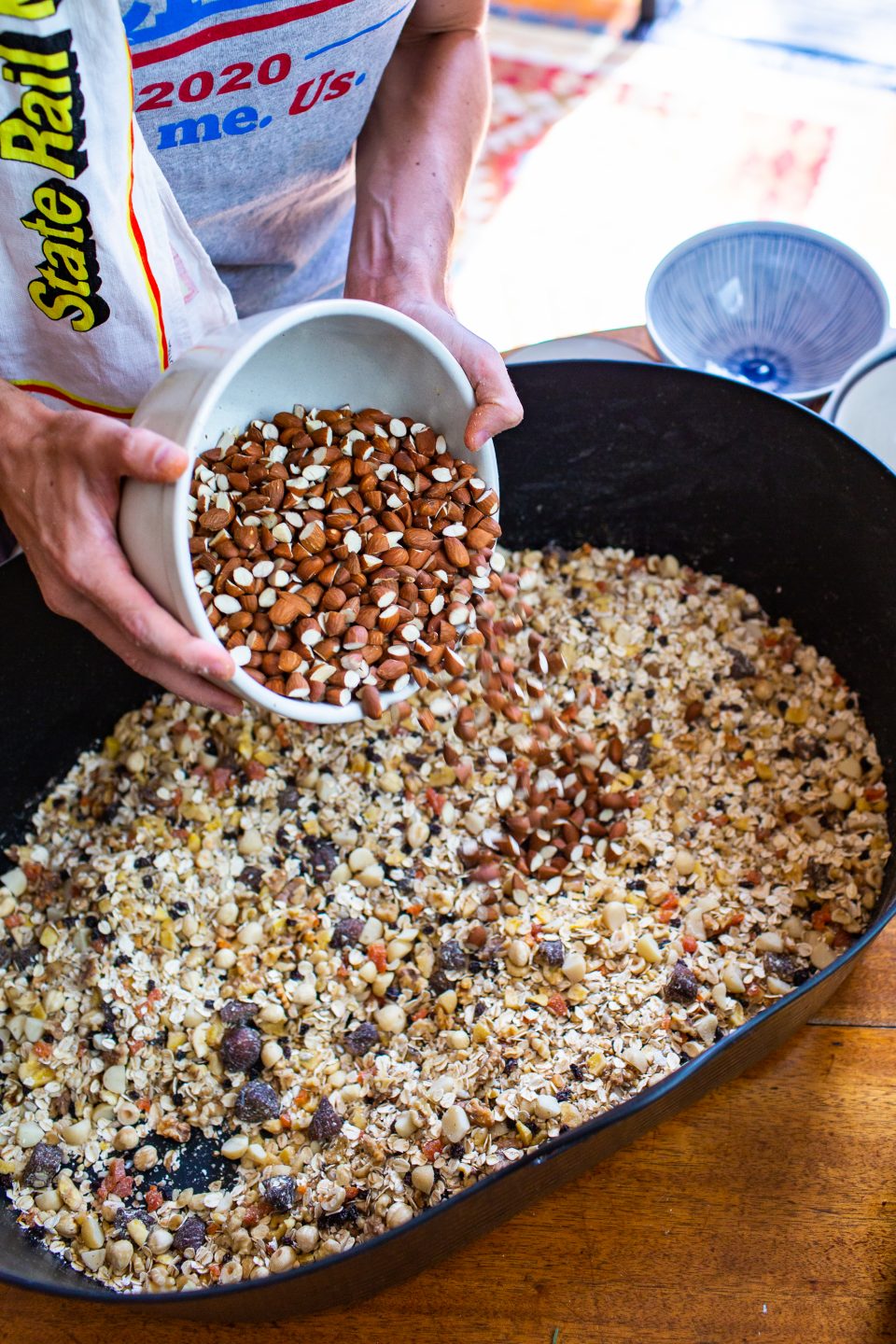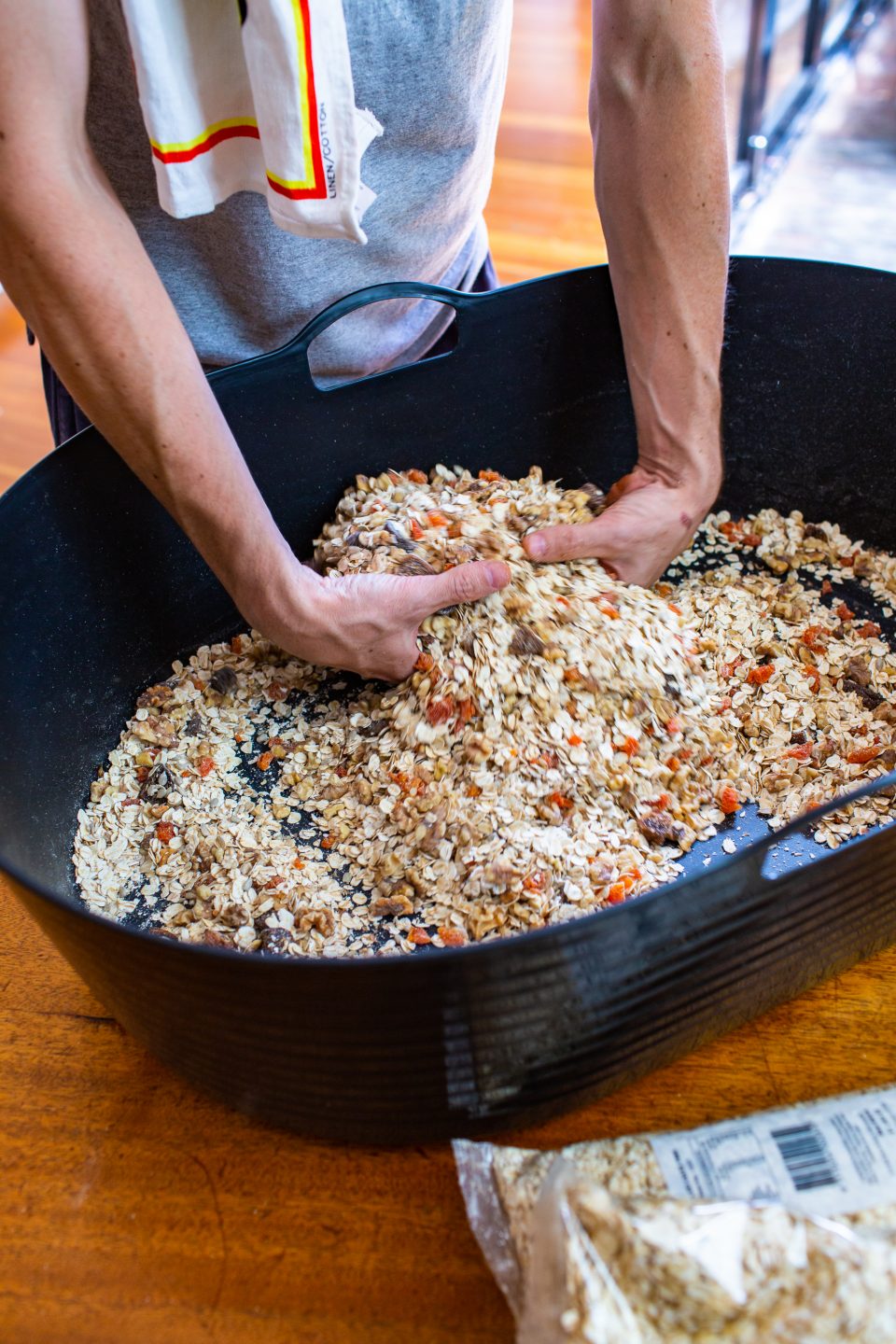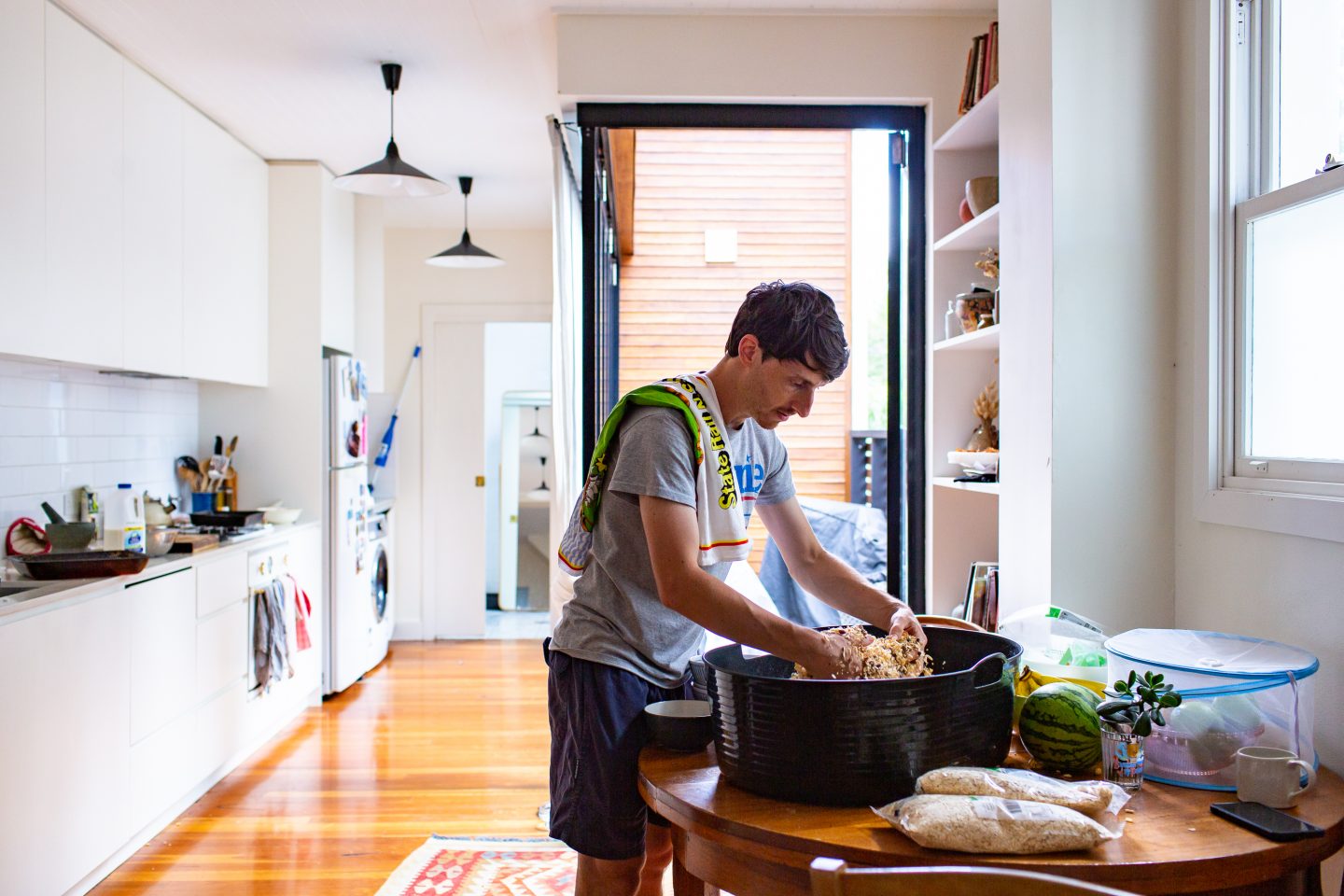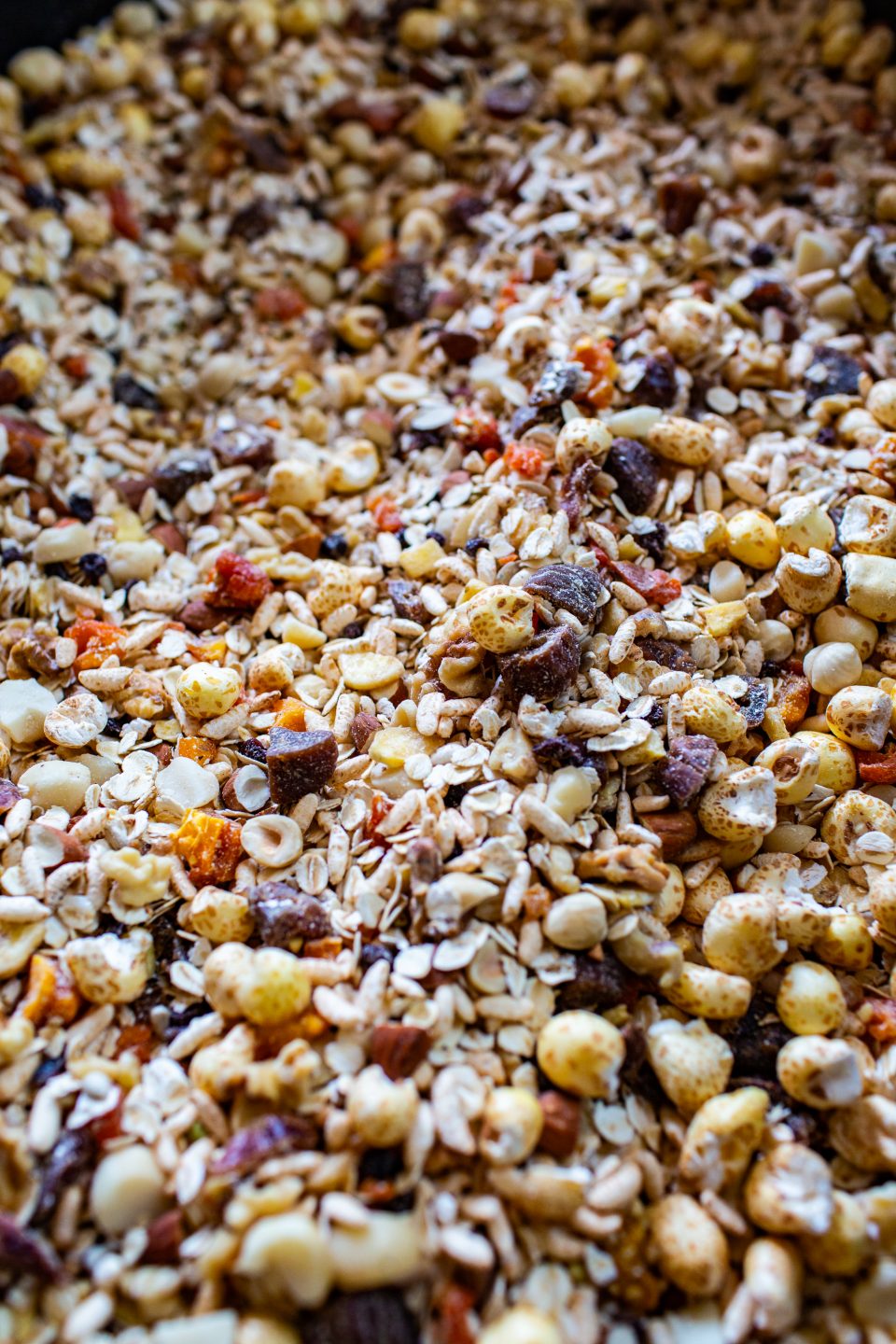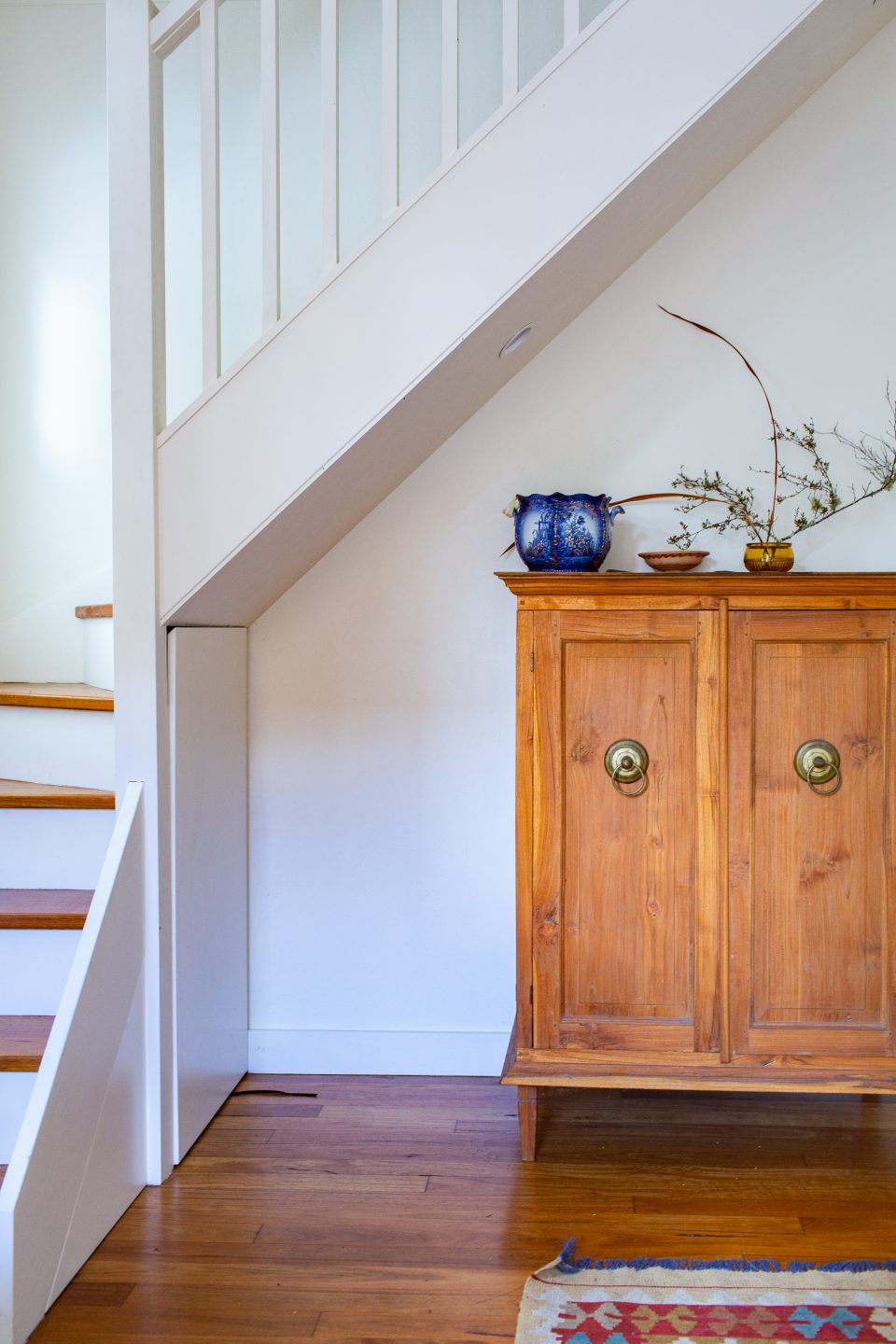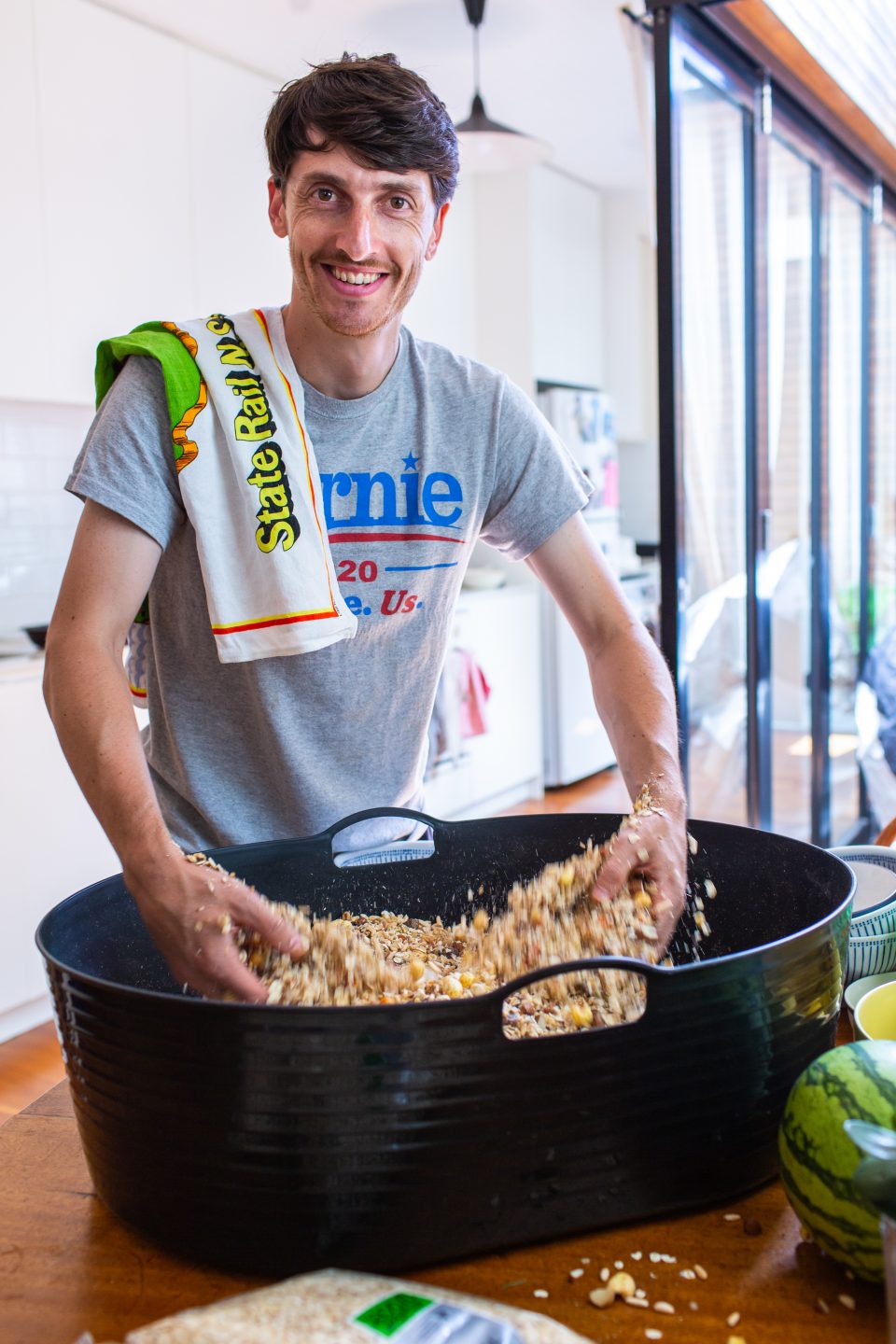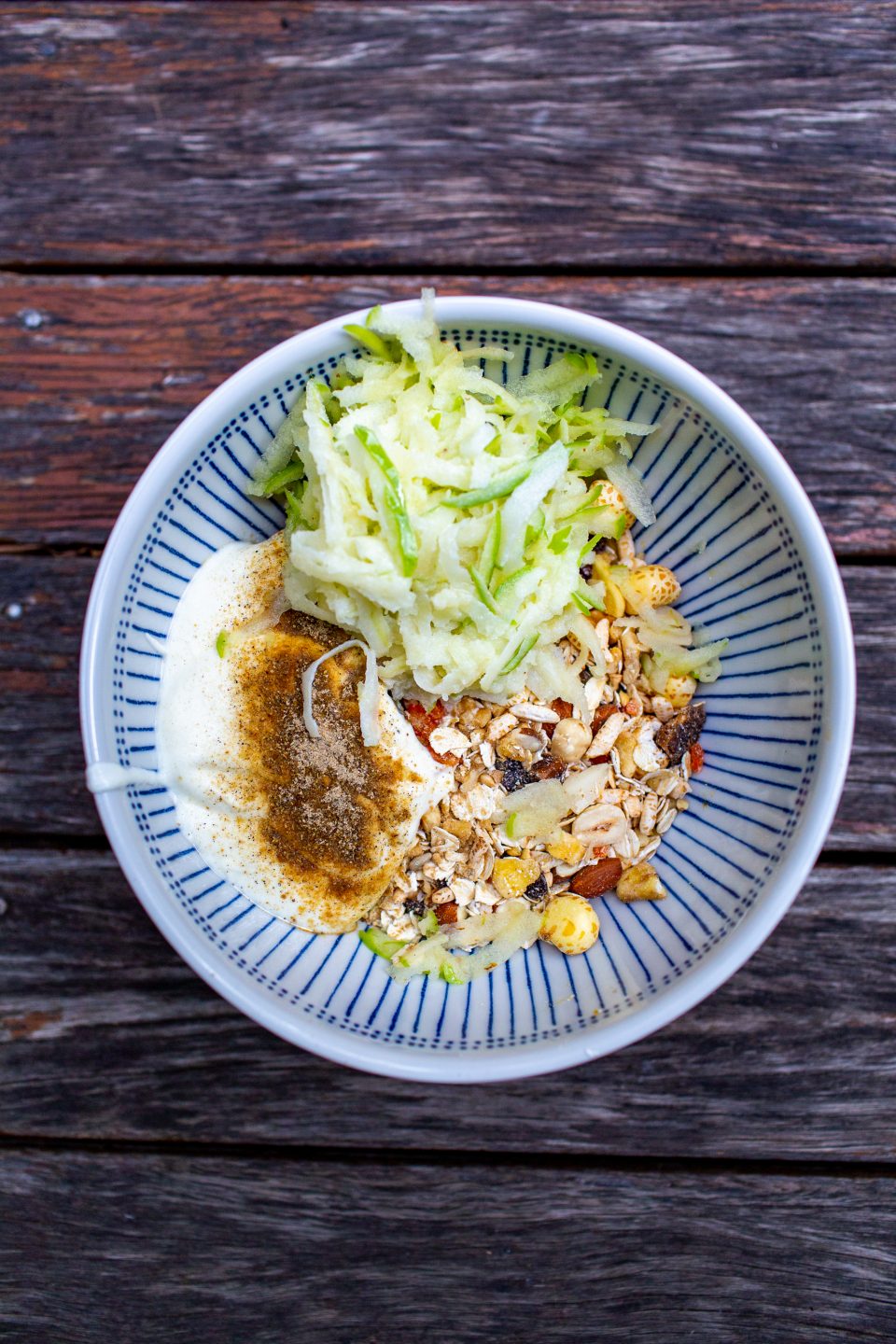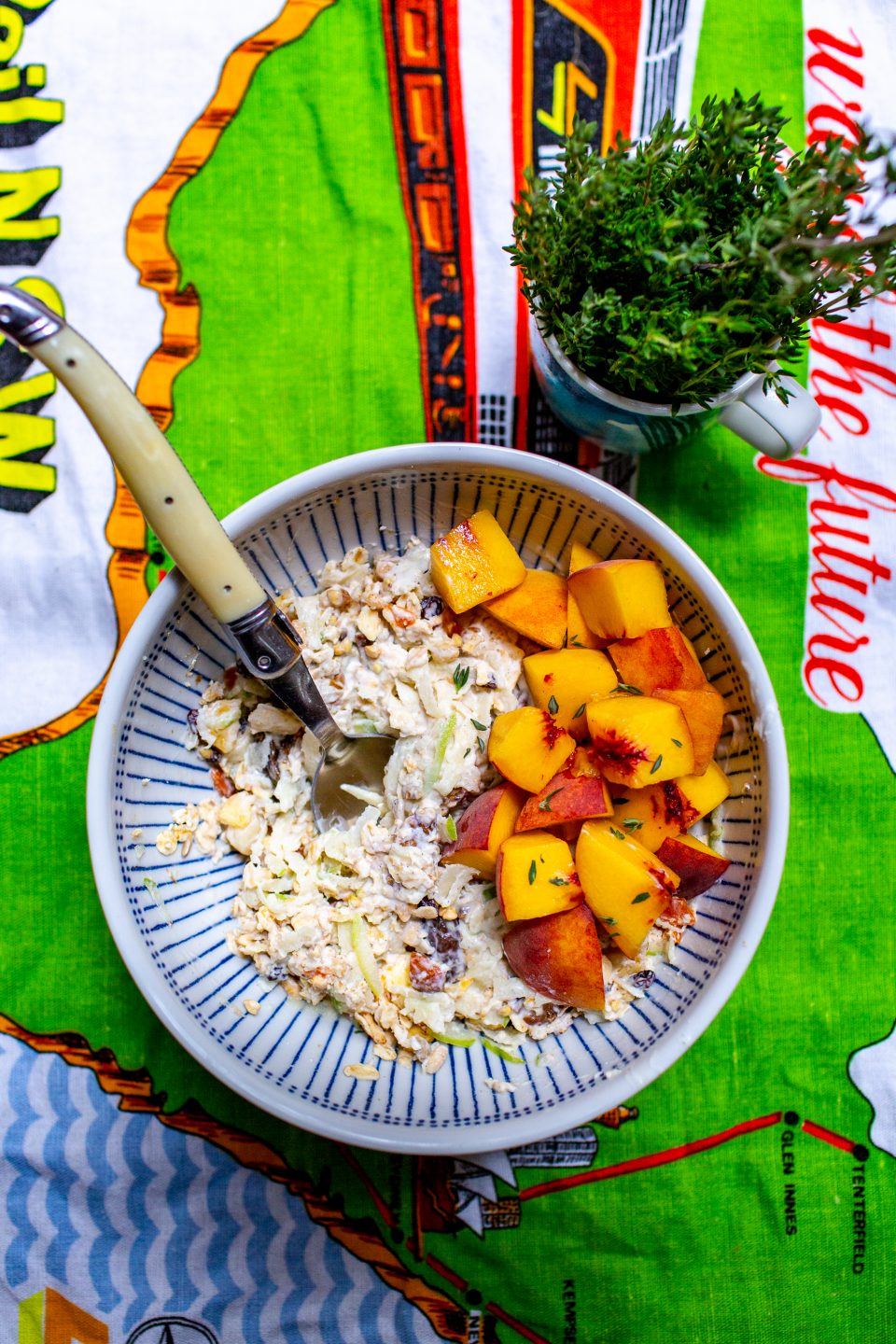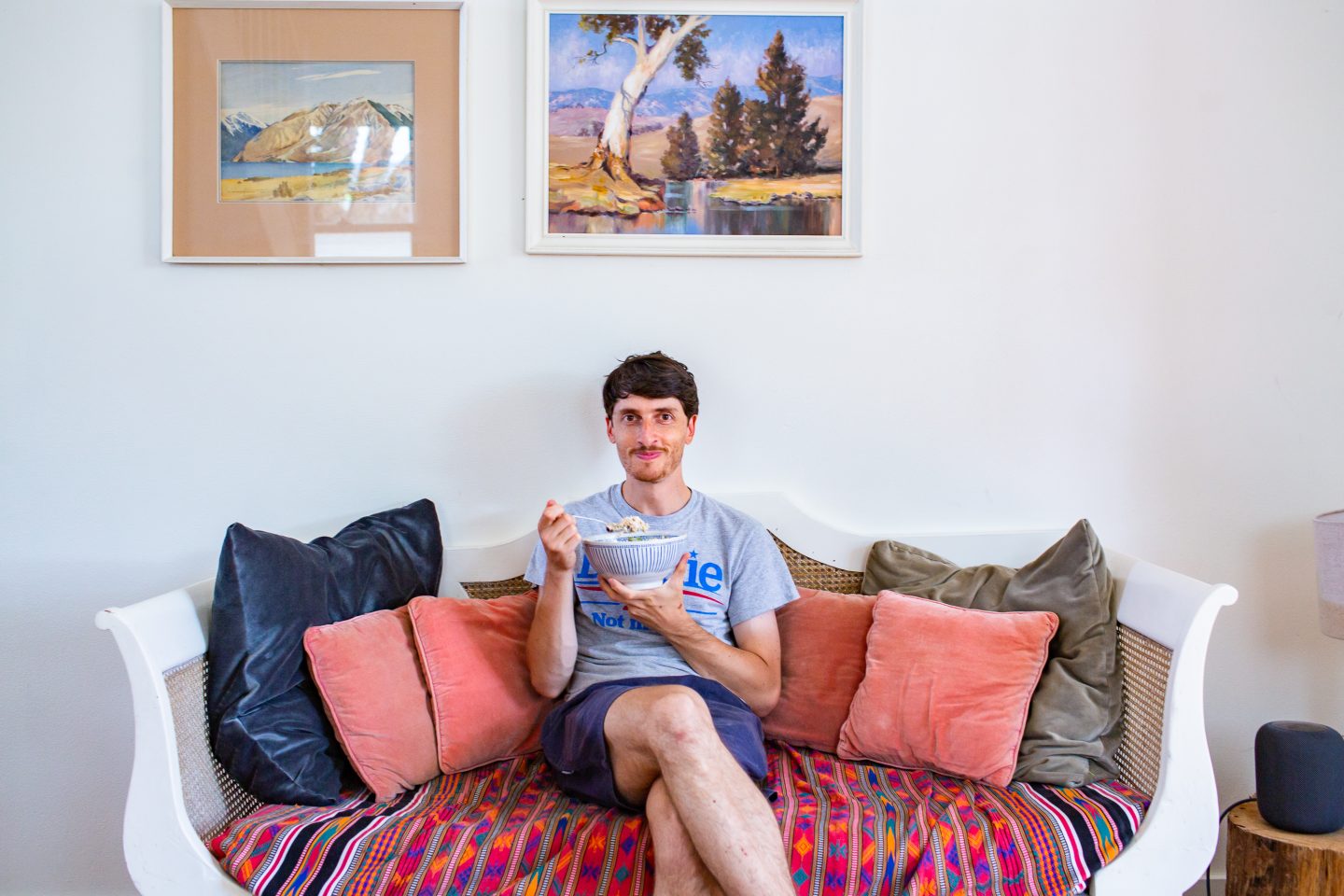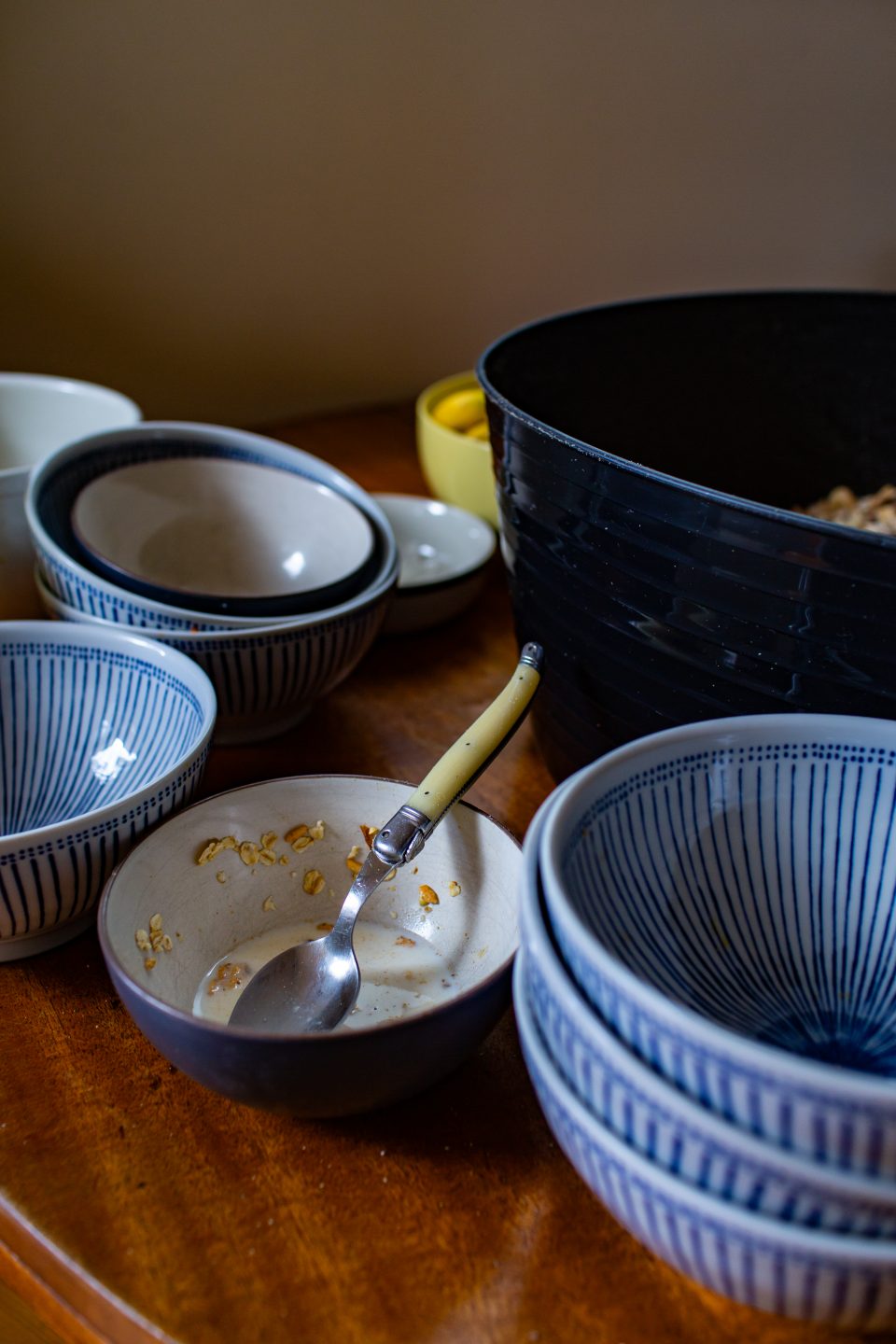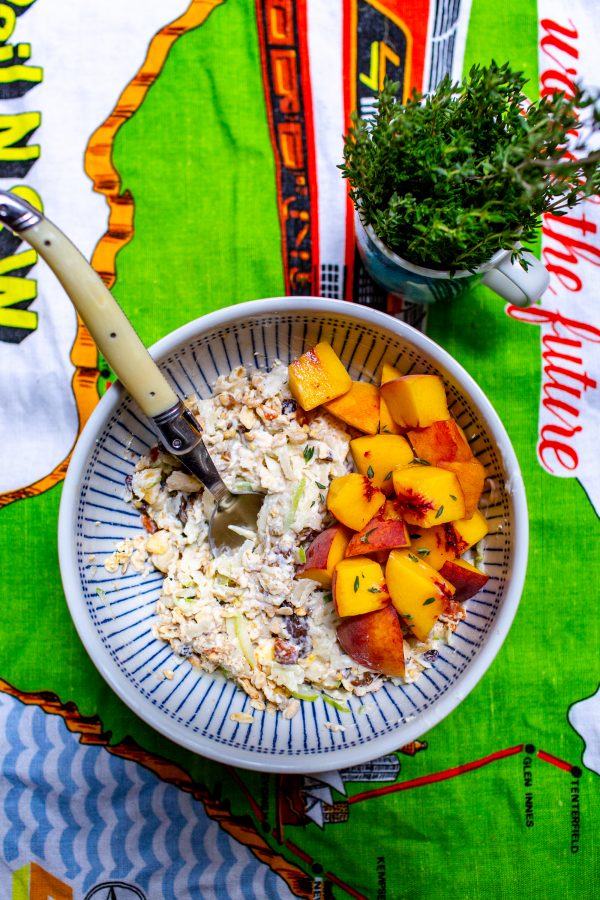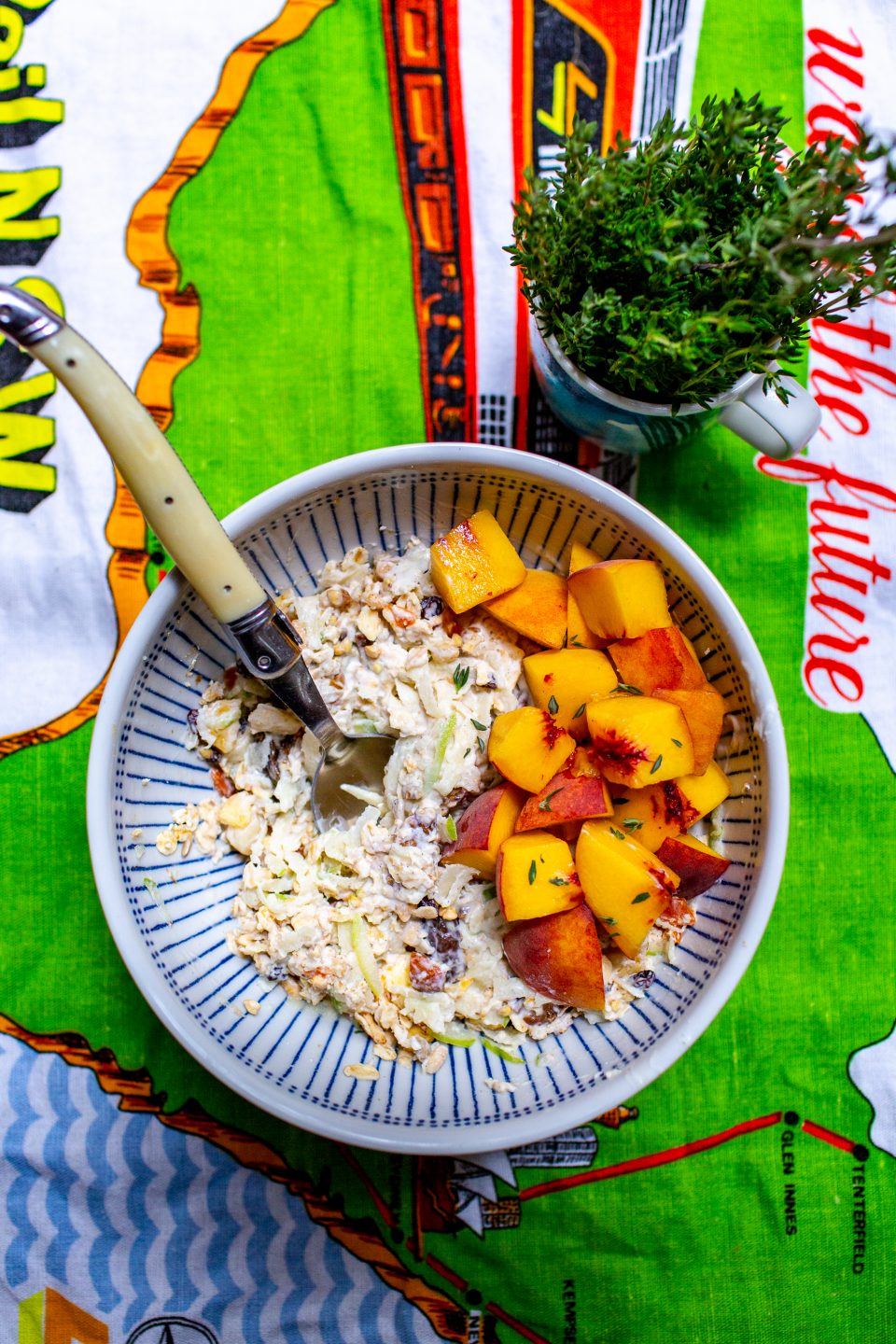 All Day Home Made Muesli
Prep time: | Cook time: | Serves 1
1 cup of your home made muesli
1/2 grated Apple
1 tbs of yoghurt
1-2 tbs of milk to lubricate
1 tbs of tahini
1 peach cut into cubes
a small sprig of thyme
a dash of ground cardamom
a dash of ground ginger
Example of home made muesli ingredients: rolled oats, buckwheat, millet, puffed corn, puffed rice, sunflower seeds, sesame seeds, various nuts, various dried fruits, coconut flakes, cocoa nibs. The list goes on and the possibility is endless. You just need to put aside a bit of time in advance to make a big enough batch and you'll be rewarded with wholesome muesli supply in your pantry for a while – or to share with family/friends. Even better if you could shop at the whole food refill store and bring your own containers. Best thing about making your own muesli mix is that you get to put in more of the ingredients you love!
Enjoy your home made muesli with your preferred choice of milk, yoghurt, tahini and fresh fruits. Herbs such as thyme or mint really takes it to another level of yum. Best served cold.