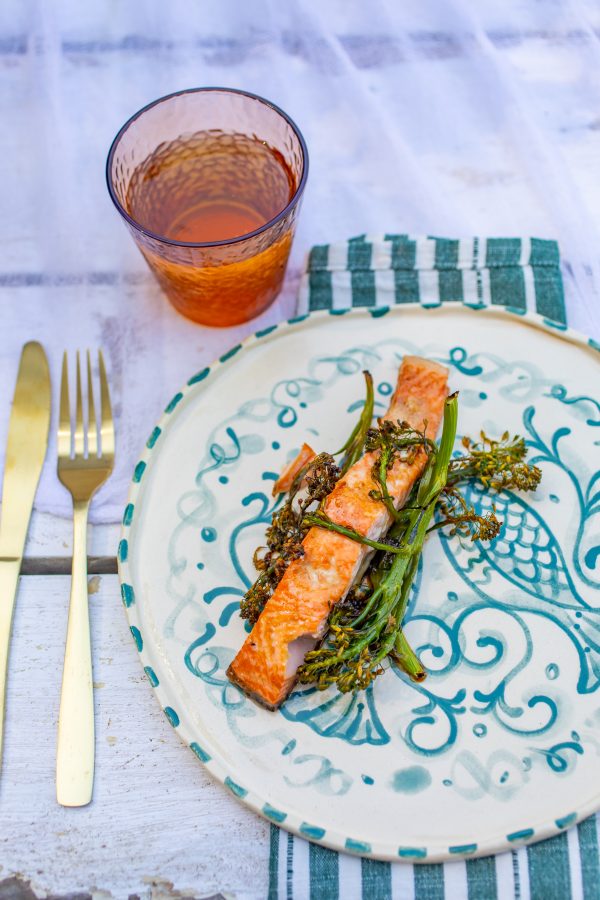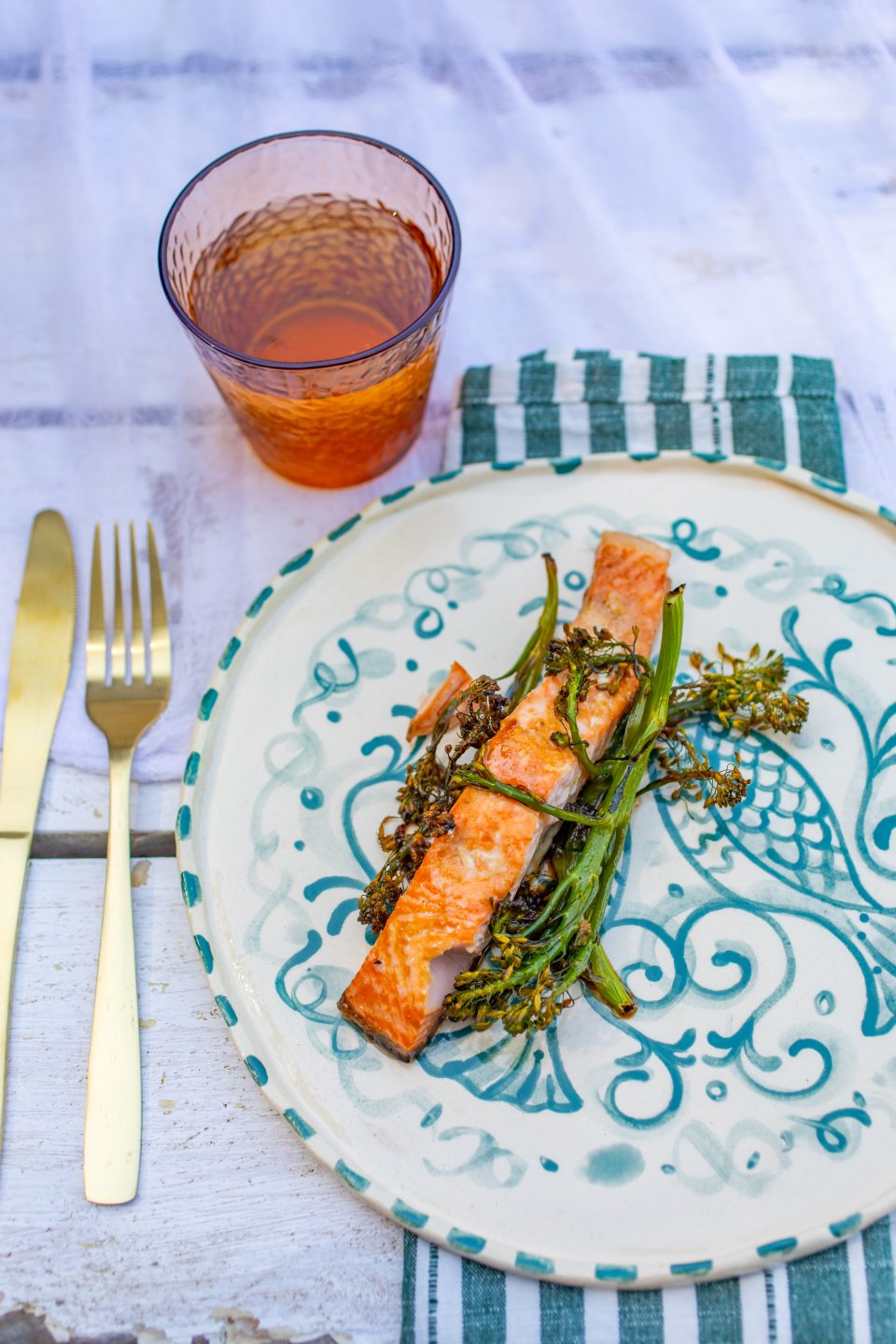 Prep time: | Cook time: | Serves 4
4 serves of Australian wild salmon or New Zealand farmed king salmon fillet
1 bunch of broccolini
small thumb of ginger
2 cloves of garlic
2 tbs light soy sauce
1/2 tbs honey
3 tsp sesame oil
1/2 tsp pepper
olive oil for drizzling
wedges of lemon for serving
Preheat the oven to 180C.
Place salmon pieces & broccolini in a medium size baking tray.
Make the dressing. Grate the ginger and garlic then place in a small mixing bowl. Add in the honey, sesame oil, light soy sauce and pepper. Mix well then pour all over the salmon pieces. Drizzle some olive oil on the broccolini so they cook well.
Place tray in the oven and cook for about 10 mins or until salmon flakes apart when gently pressed.