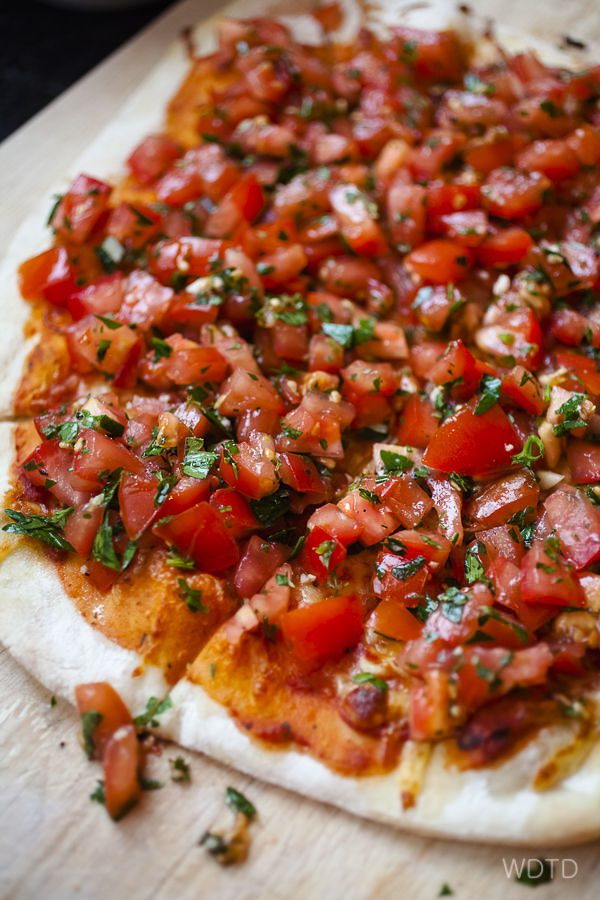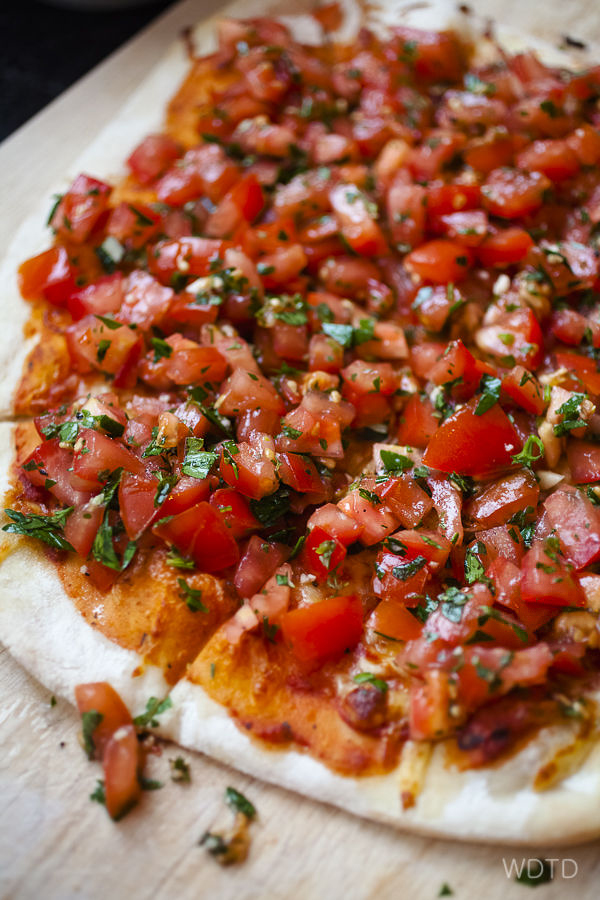 Prep time: | Cook time: | Serves 7 Large Pizzas
400g Bakers flour
1 tbs of dry baker's yeast
350ml of room temperature tap water
A pinch of sweetener. I use raw sugar.
1 tbs of olive oil
1 tsp of fine salt
Plain flour for kneading
The flour makes a difference. High quality plain flour is totally awesome. 50/50 plain and wholemeal is a great low GI pizza too!
John: I like to prepare my dough early as I think longer proving time improves the base's texture. Ideally kick things off 3 hours before cooking time.
Gently add water to sugar and yeast in large bowl to make the starter. I never mix.
Let starter sit for 10 minutes.
Place Bakers flour, salt and oil in another bowl.
Add starter to flour mixed. Gently bring together with one hand without tearing at it. Don't play with it too much as long as there is no water left uncombined that is OK.
Tip contents of bowl onto a smooth surface liberally covered with plain flour.
Complete combining the mixture together and begin kneading.
Knead for 10 – 15 minutes. Avoid tearing the dough.
Place dough in a large bowl and cover with damp cloth or cling wrap for an 1 hour or more in a warm location in the house, away from drafts.
The dough should be at least doubled in size, punch down dough and fold in quarters. Cover and allow to prove again for an hour or so.
After dough doubles in size remove from bowl and gently stretch/tease on a flour dusted surface into a log and cut into 7 equal portions. Set aside portions and cover with a damp cloth for 30+ minutes.
Preheat oven to as hot it gets.
Roll out dough to desired shape on a liberally floured surface. Thin is Authentic! Feel free to handle or throw the dough during this process as this stretch's the dough naturally and adds the X factor!
Rub olive oil over thin metal baking sheet and place base on.
Top with desired topping (John's favourites are garlic + parmigiano + parsley + sesame seed and freshly chopped tomato, garden herbs + garlic mix topping) and place in oven up high – top quarter of oven.
Watch pizza in oven like a hawk and check base for crispy finish.
John: I don't rate stone pizza bases at all. A stone oven is a different thing altogether. A hooded BBQ makes the great "rustic" pizza. Place a couple bricks on plates of BBQ oven and cook pizza on that. Makes amazing bread too! Aussie it up with the BBQ.