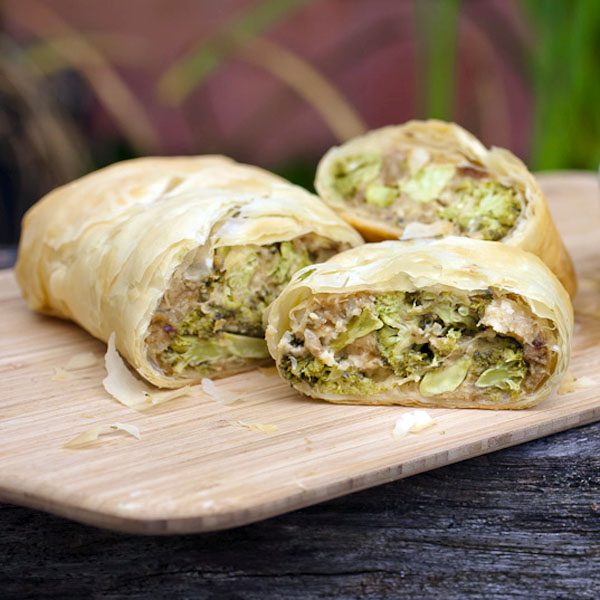 Prep time: | Cook time: | Serves 4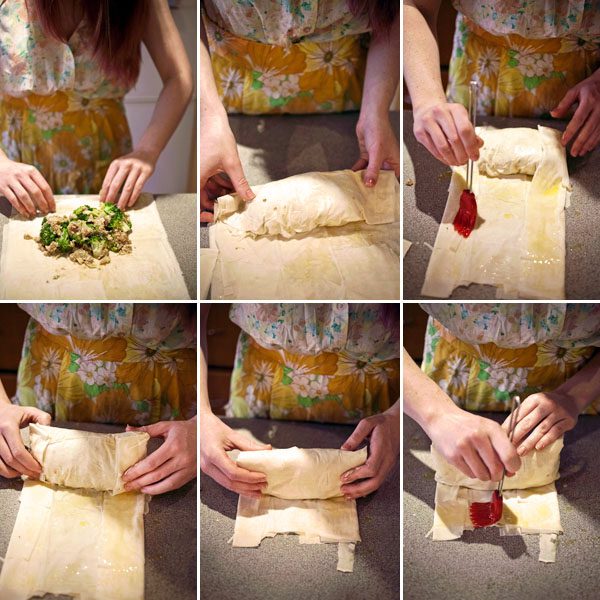 6 cups broccoli heads

1 cup diced onions

3 tbs butter

2 cups cheddar – grated

2 cups good quality bread crumbs – rye or sourdough bread

2 eggs

juice of 1 lemon

filo pastry

salt and pepper
Preheat oven to 190˚c.

Sautee onions in butter until soft. Add broccoli and cook on a low/medium heat for approx. 8 minutes. Allow to cool slightly and add lemon juice, grated cheddar, eggs and breadcrumbs. Season and combine.

Layer 6 sheets of filo pastry, brushing with melted butter between each sheet.

Place 1/2 of the mixture at the bottom half of the pastry and wrap into a log shape. Brush sides and edge with melted butter as you fold to seal. Score top of strudel with knife.

Cook on oven for 30 mins or until golden.