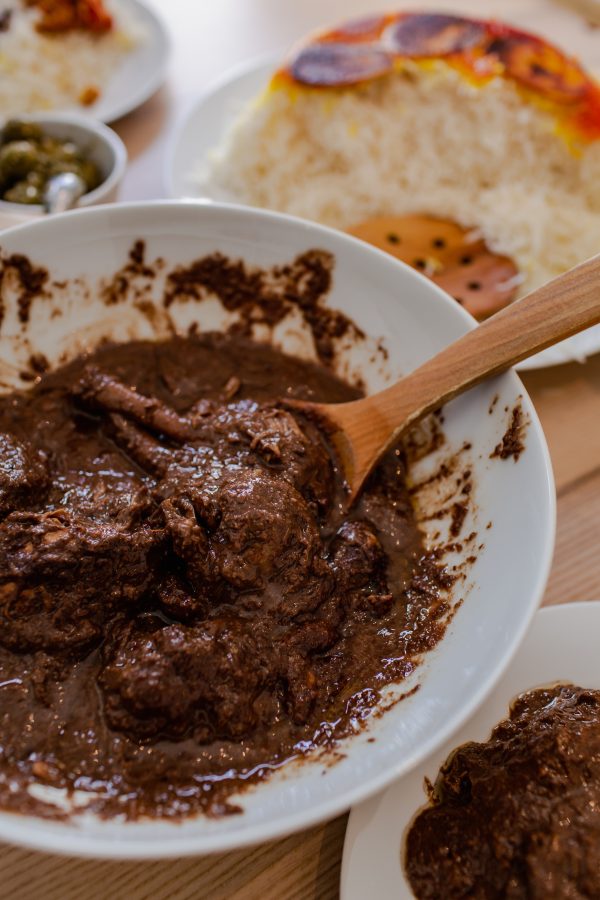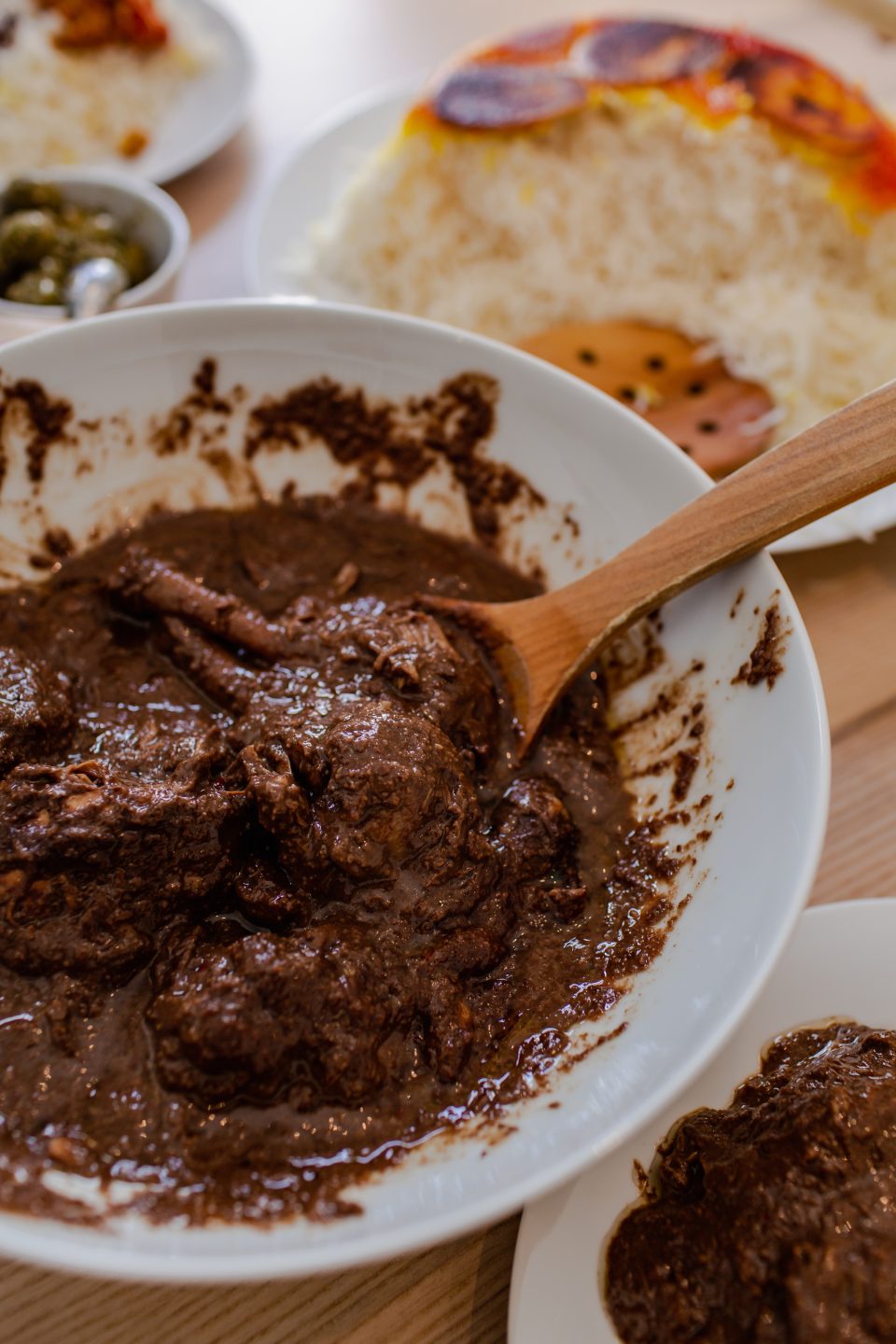 Prep time: | Cook time: | Serves 6
2 cups of walnut
1 large onion finely sliced
8 pieces of chicken thigh/drumsticks
3/4 cup pomegranate molases
1/2 tsp of ground turmeric
4 cup water
Olive oil for cooking
Salt and pepper to taste
First let's make the walnut paste. Place walnuts in a food processor with 4 cups of water and blitz until milk like consistency. In a big cast iron pot, cook the walnut milk on low heat for at least 2 and half hours until it thickens like yoghurt consistency. The colour should be dark clay-like and the walnut oil will appear on edges of the pot.
Meanwhile, slice the onion thinly and fry with olive oil until it caramelise.
In the walnut mixture pot, mix in the pomegranate molasses, chicken pieces, ground turmeric and caramelised onion. Mix well and season with a bit of salt and pepper. Cook on low heat for about 1 hour until chicken is tender and the sauce is blacken. Taste it before serving, if it's too sour to your liken then add a bit of sugar.
Garnish with fresh pomegranate seeds (optional). Best served with Tahdig.