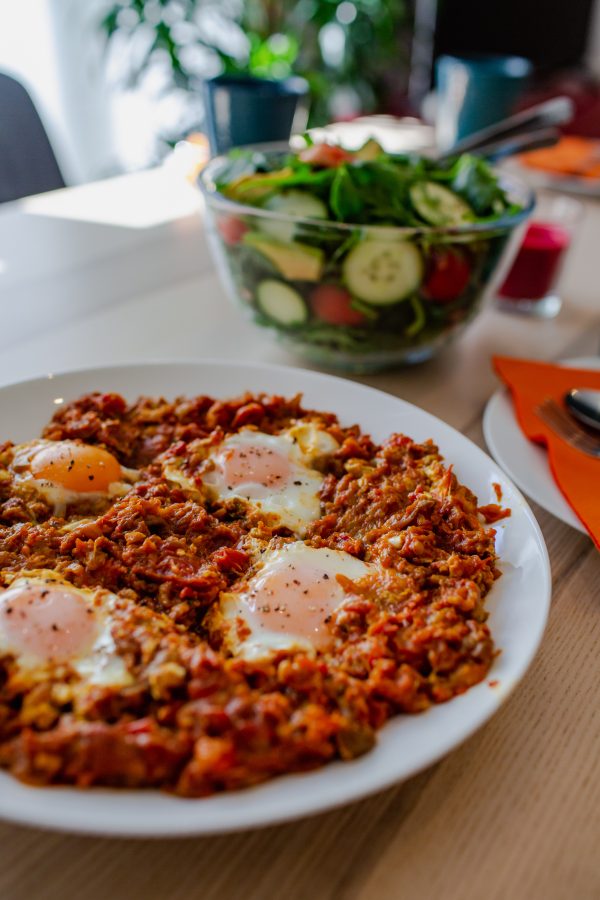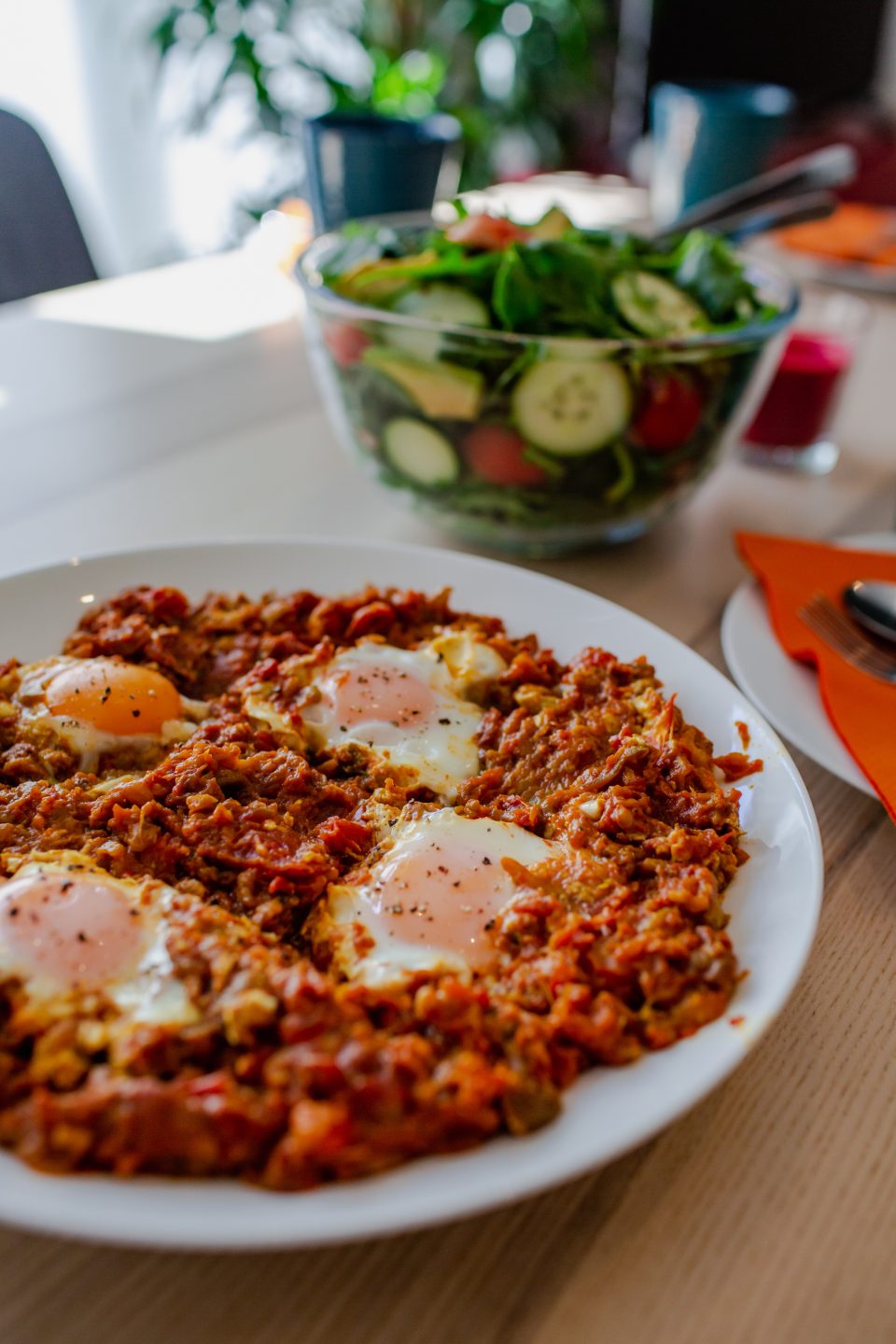 Prep time: | Cook time: | Serves 6-8
2 large eggplants
3 large tomatoes
6 cloves of garlic
1 sachet of tomato paste (50gr)
2 tsp ground turmeric
4 eggs
salt and pepper to taste
olive oil for cooking
First we smoke the eggplants. You can do this either on a BBQ grill, flame of gas cook top or on a griddle pan on a stove. Wash the eggplant well and wipe dry. Place directly onto the heated grill until the skin really puffs up and you see steam comes out. Most of the eggplant skin should be quite charred by this point. This process usually takes about 15-25 mins.
Meanwhile, finely chop the garlic and cube the tomatoes. Fry the chopped garlic on a skillet pan with olive oil on medium high heat until fragrant then add in the chopped tomatoes. Mix well until all the tomatoes are wilted and most of its liquid evaporated. Then turn the stove heat to low.
Now we scoop out the flesh out of the charred eggplants. Place the scooped out silky eggplant flesh on a colander so the excess liquid from eggplant can drain.
Still on a low heat setting, place the rest of the ingredients into the tomato garlic mixture: eggplant flesh, ground turmeric and tomato paste. Using your cooking spatula, roughly chop the eggplant until quite mashed, constantly mixing in the rest of the ingredients in the pan for about 10 minutes. Add more olive oil if it looks too dry.
To add in the eggs, create 4 wells in the pan and crack in the eggs. Cover the skillet pan with a lid to steam the eggs for about 5 minutes or until egg whites are cooked. If you like your egg yolks more cooked then leave for another 3 minutes or so.
Season with salt and pepper to serve.