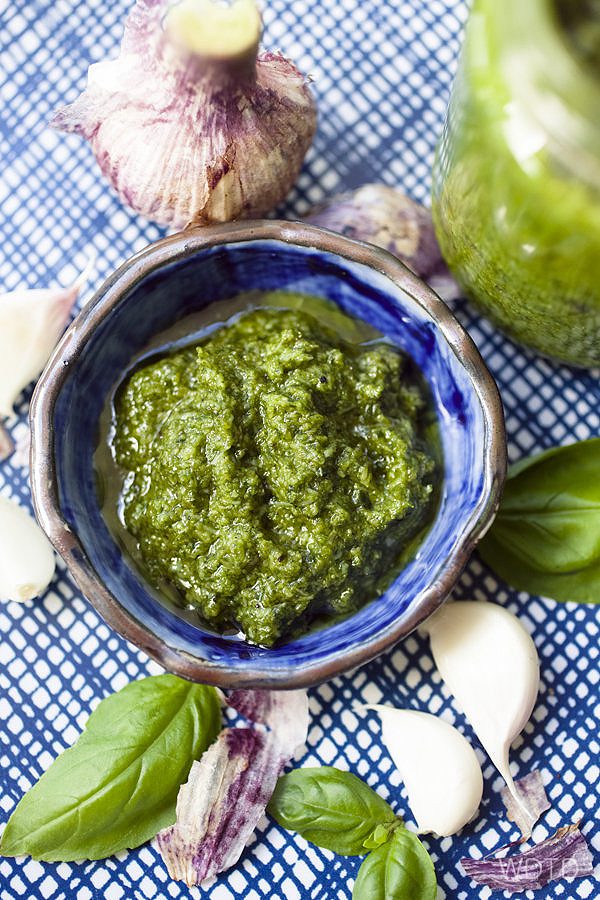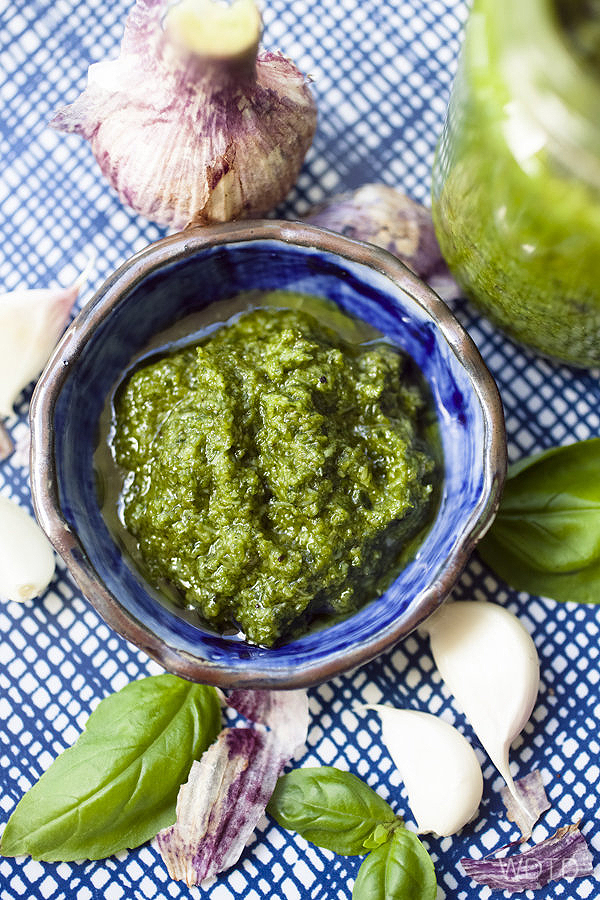 Prep time: | Cook time: | Serves 1 Cup
2 firmly packed cups of (160g) washed and dried basil leaves
1 clove of organic garlic, peeled
1/3 cup of pine nuts
1/3 cup grated parmigiana cheese
½ (125 ml) extra virgin olive oil, plus extra to cover
salt and freshly ground pepper
Put the washed and pat dried basil leaves, pine nuts, garlic and a little olive oil and grind in a mortar and pestle or using a stick blender.
Stir in the grated parmigiana cheese and olive oil and season with salt and pepper.
Spoon into an airtight container and cover with a thin layer of olive oil and store in the fridge for up to two weeks.