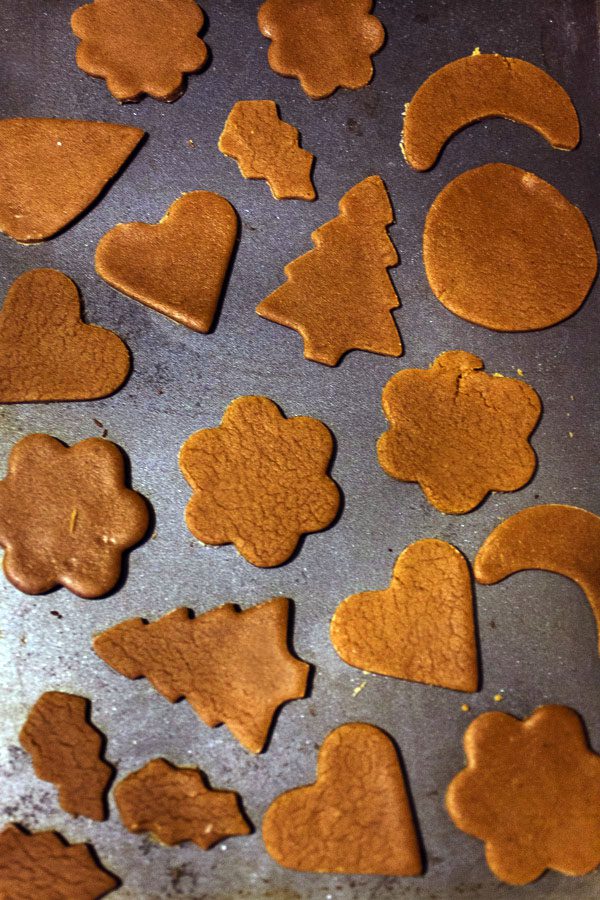 Prep time: | Cook time: | Serves 8-10
300g butter
250ml brown sugar
250ml white sugar
100ml treacle or golden syrup
2 tbs cinnamon
1 tbs ground ginger
1 tbs ground cardamom
1 tbs bicarbonate soda
1kg plain flour
Mix the butter, sugar & treacle until soft & thoroughly mixed.
In a separate bowl mix half the flour, spices & bicarbonate soda well. Add the flour mixture to the butter and sugar bit by bit. Keep adding flour until the dough is firm – it should easily move away from the edges of the bowl, but not so dry that it's too crumbly. Wrap it in aluminium foil and leave it in the fridge over night.
When baking, let the dough soften in room temperature, then put flour on a wooden cutting board and roll the dough thinly, cut with shapes and place on a baking tray. Bake for approx 5 mins or until golden brown, at 200 – 225C.