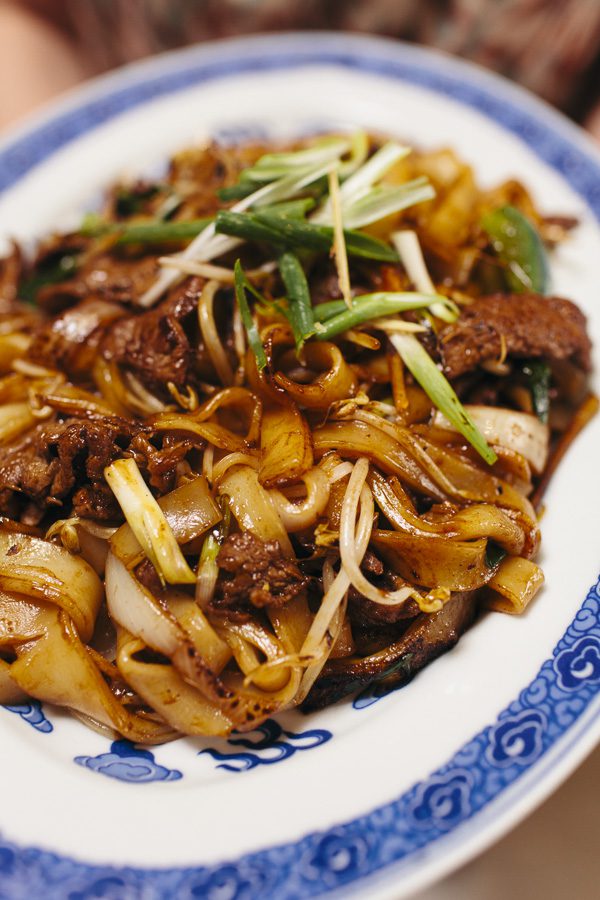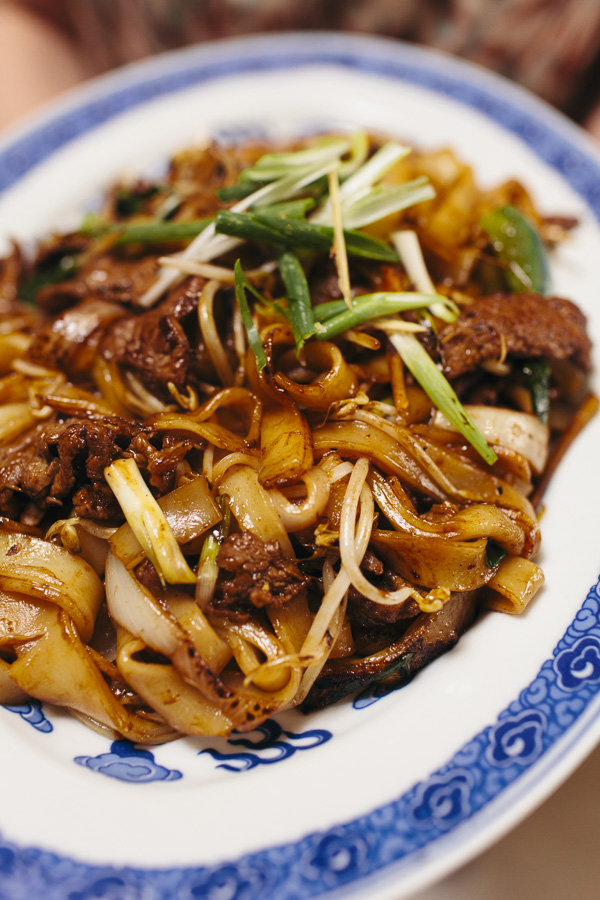 Prep time: | Cook time: | Serves 6
500g fresh rice noodle

200g beef scotch fillet sliced thinly

100g bean sprouts

1/2 onion slice thinly

3 slices of ginger cut into thin strips

a handful of shallot slice thinly

1 tbs of soy sauce (dark and light)

corn flour

salt and pepper
Marinate the beef with 1 tsp light soy sauce and 1 tsp corn flour. Stir fry in wok on high heat with vegetable oil until browned and then remove from wok.

Stir into the wok the rice noodle, ginger, onion and bean sprout for about 5 minutes.

Mix in the beef and add both dark and light soy sauce. Keep stir frying for another couple of minutes until all is well coated with the sauces. Season with salt and pepper to taste and garnish with shallots.