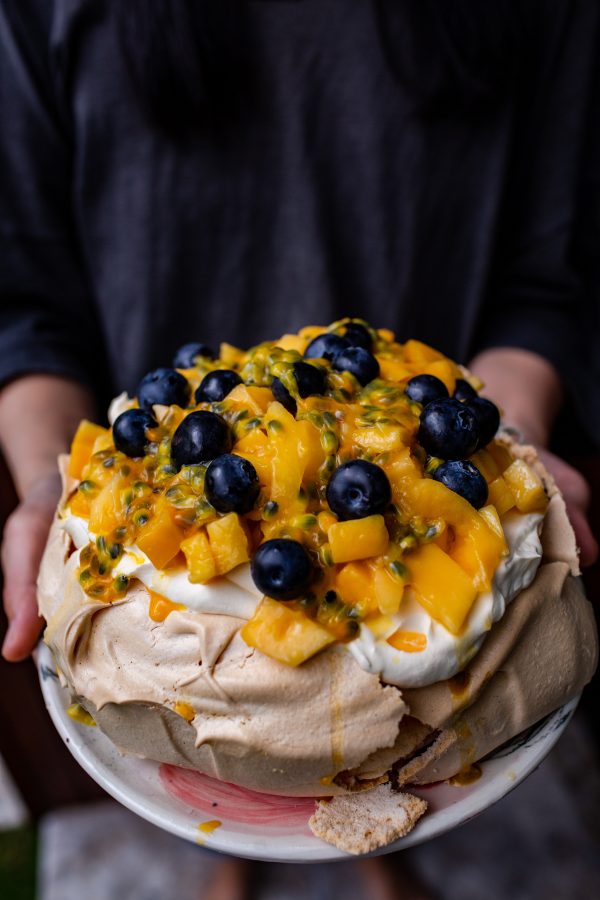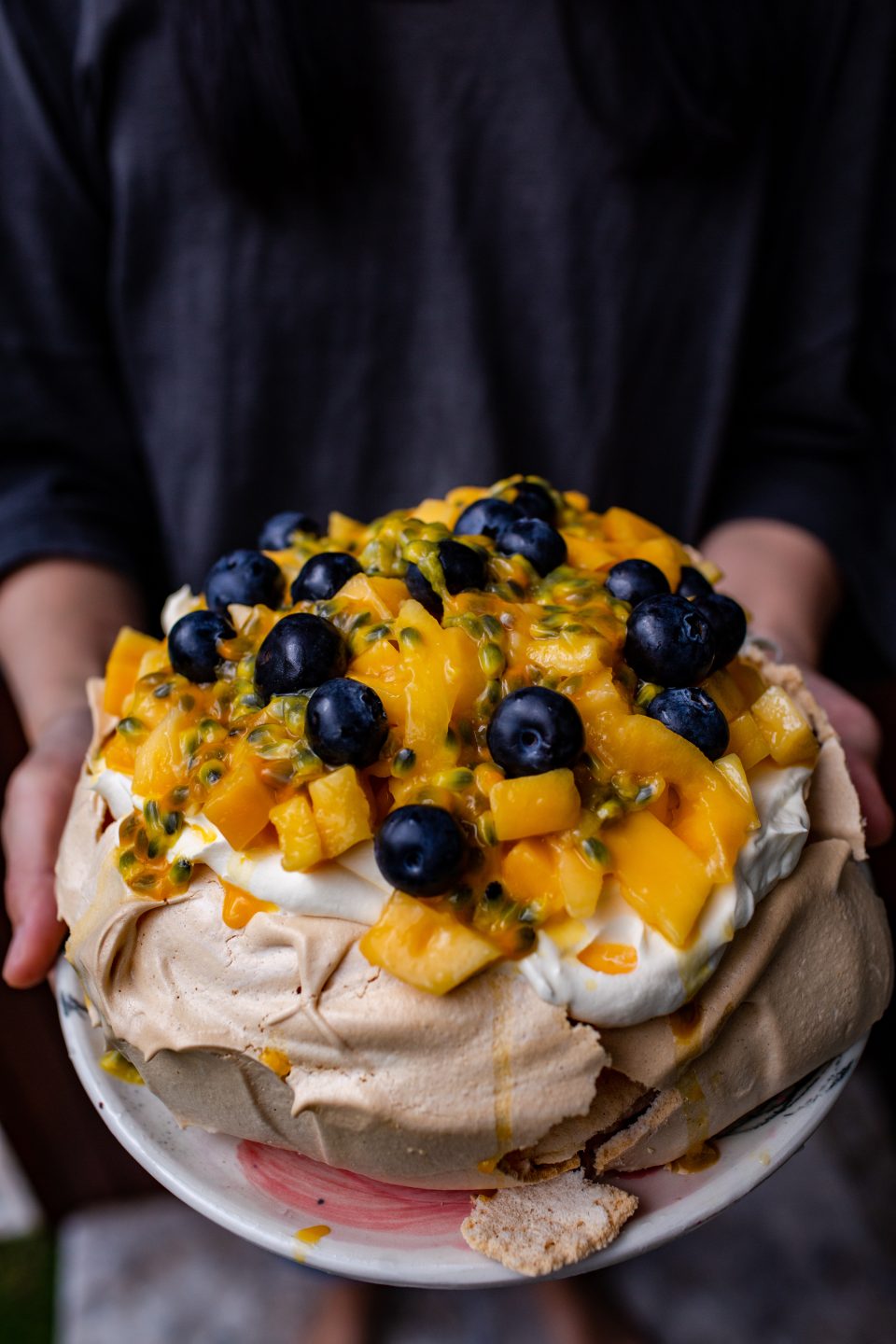 Prep time: | Cook time: | Serves 8
Meringue shell
4 large egg whites (separate cold eggs and then let the egg whites warm to room
temperature)
1 cup caster sugar
1tsp white vinegar
1⁄2 tbs cornflour
1tsp vanilla extract
Cream
1tbs vanilla extract
500ml thickened cream
Toppings
Seasonal fruit, if it's berry season: strawberries, raspberries, blueberries, blackberries or in summer time – mango, peaches and passionfruit
Preheat oven to 140°C (non fan forced).
Line a baking tray with foil and set aside.
In a clean and dry large metal bowl, beat the egg whites with an electric mixer on medium speed. Beat until the whites form soft peaks.
Gently sprinkle the sugar into the egg whites, 1 tbs at a time, beating continuously until the whites form stiff glossy peaks. You can test by lifting the beaters out and holding upright, the tail of the meringue mix should mostly hold its shape and only fall slightly. On humid days you will find that beating to this tage takes longer.
Sprinkle the cornflour and vinegar on the meringue and fold gently with a plastic spatula. Add the vanilla and gently fold the mixture again.
Gently scoop the meringue onto the foil lined tray and form into a circular shape with edges slightly higher than the centre. I make mine about 20cm in diameter. Try not to overwork the meringue mixture as you do this, a little rustic is ok.
Turn down the oven to 110°C and place the tray on the middle shelf. Bake for about 1hr 15min or until the shell has a pale, pinkish eggshell colour. Do not open the oven as it bakes or the pavlova will collapse. Turn the oven off, keeping the door closed still, and leave the meringue overnight.
To assemble the pavlova. Transfer the pavlova and foil onto your serving platter. Lift one side of the shell carefully and peel away the foil.
Add your cream and vanilla into a large bowl and whip with an electric mixer until peaks form.
Chop/slice your fruit and scoop out the passionfruit pulp.
Some cracking of the shell, especially the middle will be inevitable, but the magic of pavlova is that you can hide most of these with the whipped cream and toppings. Spoon out the cream onto the shell and top with your fruit.