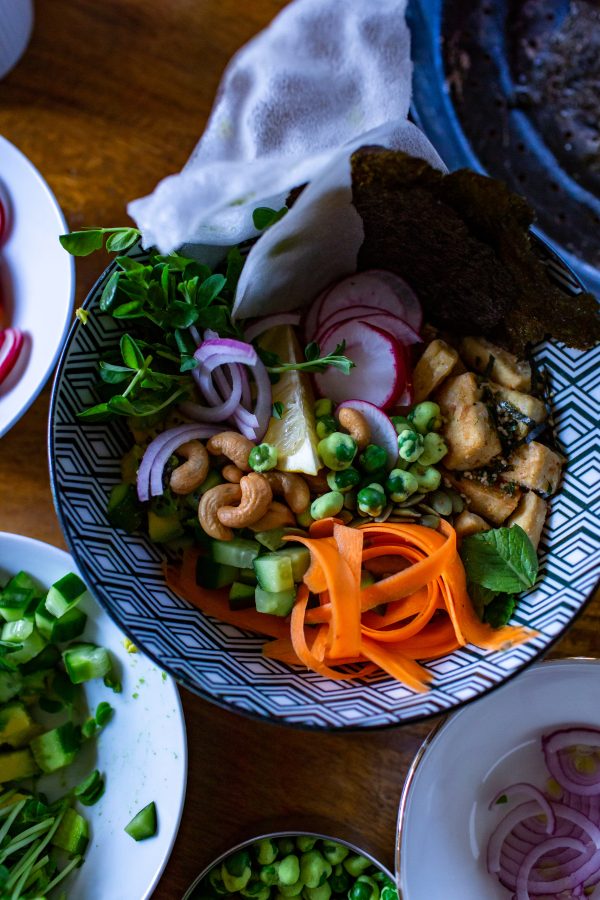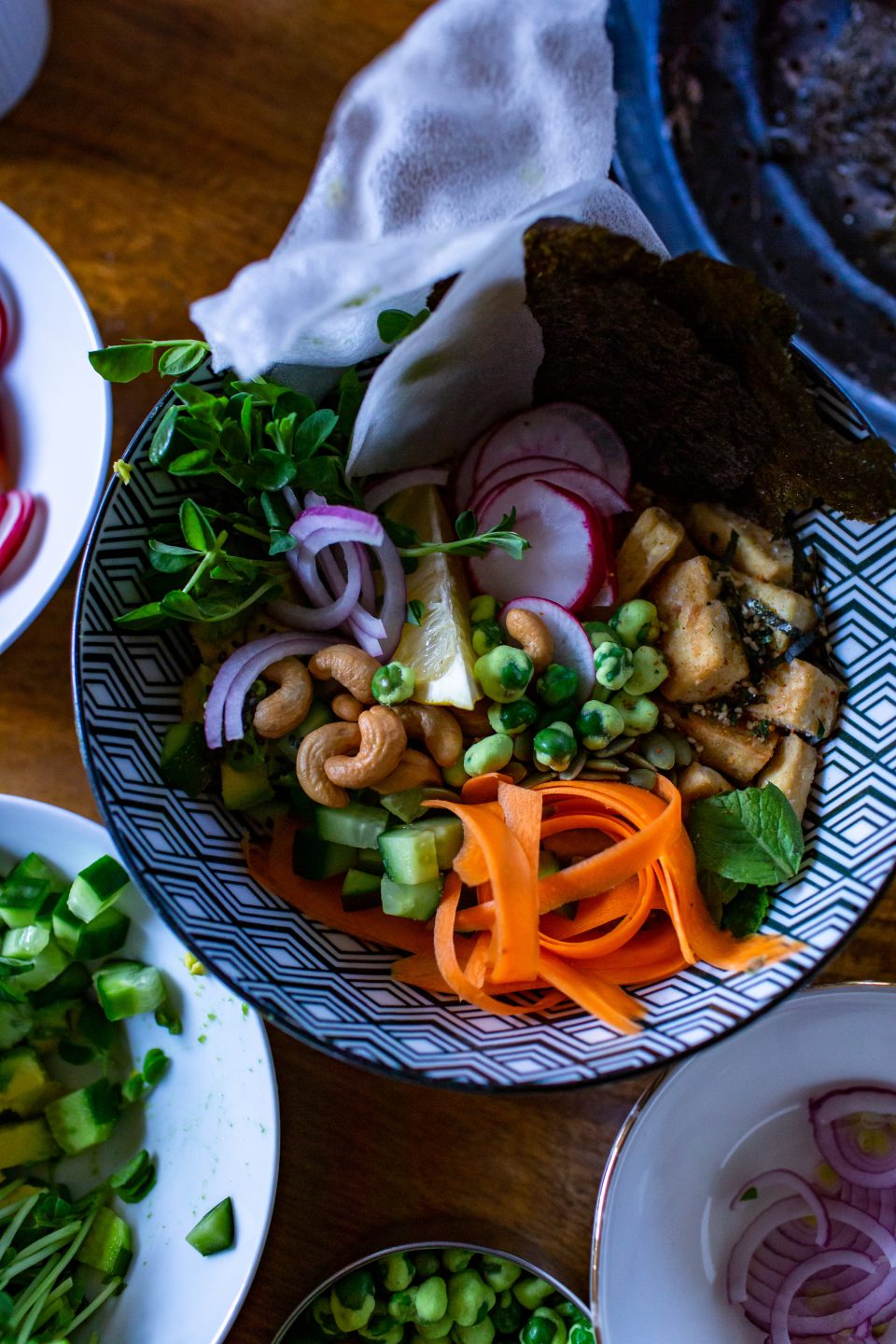 Prep time: | Cook time: | Serves 2
Rice
1 cup brown rice (soak for at least 2 hours)
1. 5 cups water
1/2 tsp salt
Tofu
Firm tofu (about 150-200gm per serve) cut into 3cm strips
1-2 tbs rice or plain flour
Salt and pepper to taste
Vegetable/olive oil for shallow frying
Vegetables and sides
4 radishes finely sliced
1 cucumber diced
1 avocado diced
1/2 small red onion finely sliced
1/2 cup sliced carrot
A handful of snow pea sprouts or any type of sprouts
Optional garnishes
A slice of lemon, a rice paper crackers (1 rice paper wrapper placed in the microwave for about 30-60 seconds), shredded yaki nori (sushi seaweed) Wasabi Peas, pepitas, roasted cashews, and sesame seeds as desired
Mint or coriander
Sliced chilli
Tahini dressing
1/4 cup tahini (you can also use any nut butter)
1 clove garlic – minced
1/2 tsp grated fresh ginger
1 tsp miso paste
1 tbsp maple syrup
1 tbsp of vinegar (rice is fine but you can use whatever is in the pantry)
1 tbsp tamari or soy sauce
1 tbsp water
Sriracha sauce (optional)
Cook the soaked brown rice either in your rice cooker or a pot. Once cooked, set aside to cool down.
Dust tofu pieces in flour and lightly fry in about 1cm of cooking oil.
Cook for 1 minute on each side (do in batches if required).
Chop and dice all vegetables and sides.
Make dressing by blending all the items together. Add just a bit more water if need to.
Place cooked rice at bottom of a large bowl.
Layer toppings in sections on top of the rice
Drizzle with dressing and add sriracha sauce as desired.
Only prepare what you think you can eat and keep all leftover items in separate containers for another meal. This is a dish you can have a few times a week and not get bored!